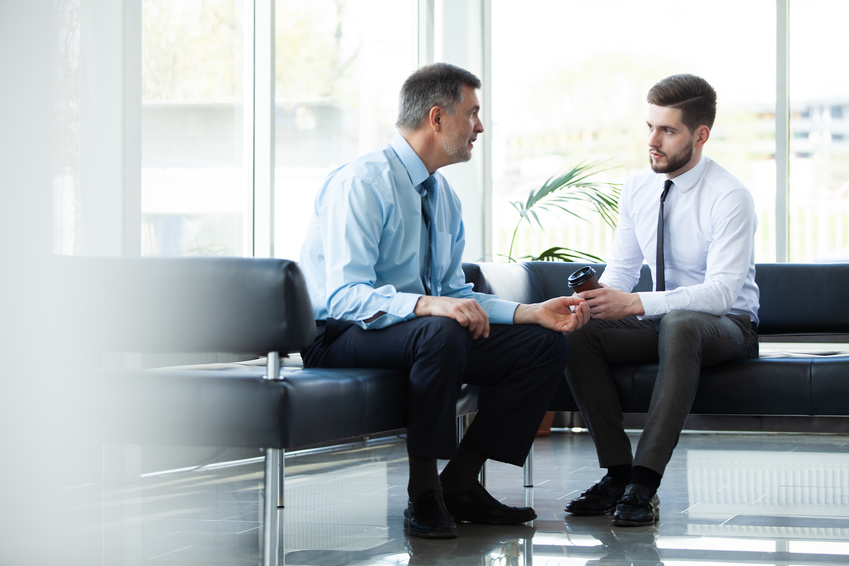 If we've said it once, we've said it a thousand times … a mentor makes a difference.
Finding, vetting, and thriving, with a mentor is one of the quickest shortcuts to success.
Talk to a successful real estate investor, and chances are that they can point to one or more people whose example and encouragement helped them along their way.
But finding a great mentor … and making the relationship work through real world challenges … isn't always easy. We're here to share our tips with you!
In this episode of The Real Estate Guys™ show, hear from:
Your master mentor host,

Robert Helms

His mental co-host,

Russell Gray
---
Listen
---
Subscribe
Broadcasting since 1997 with over 300 episodes on iTunes!
---
Review
When you give us a positive review on iTunes you help us continue to bring you high caliber guests and attract new listeners. It's easy and takes just a minute! (Don't know how? Follow these instructions).
Thanks!
---
What makes a mentor
Your success in real estate is going to come down to a few critical things … and one of those things is your relationships.
We never would have had the success that we've had in our lives … in business and personally … without input from the people we consider mentors.
Real estate investing is a people business.
Yes, you need to know numbers, property, and markets … but you also need a team. One of the most critical members of that team is a mentor.
A mentor is an experienced and trusted advisor … a guide, a confidant, and a counselor. And a mentor is different than a coach.
Coaching relationships are finite. They're focused on specific behaviors and needs.
A mentor is a long-term relationship that supports you in your development. They're interested … but not financially tied necessarily … to your results.
If you do it right, you're going to have a lot of mentors in your career. You should always have people in your life who are further down the path.
A mentor doesn't have to be older than you … but they do need to have more experience and more success in the area you are interested in.
A lot of people think of a mentor as a technical teacher … but that's not necessarily true.
If you really think about what investing is, it comes down to exercising good judgment.
Judgment is something you learn by being in close proximity to someone … seeing why they make the decisions they make and absorbing what they've gleaned from their life experience.
Your mentor should be an example … a role model … of what you aspire to be.
What you bring to a mentoring relationship
There are lots of people that believe they can learn everything they need to learn from the internet, webinars, books, and podcasts … but that's not our experience.
Those types of learning are a great starting point … but you've got to get into conversations with people that have been there, done that … in the REAL WORLD.
It's very tempting to align yourself with people who are just like you … but you actually want to align with people who are a little bit different than you.
Take a look at yourself and ask, "What is it about my personality that's holding me back? Where am I not being effective?"
You know what your weaknesses are. Your mentor can be someone who is strong in areas where you struggle.
By being around people with attributes that don't come as easily for you … you will improve!
You also want to consider your strengths. The best mentor relationships are equitable … each side brings something to the party.
Brainstorm ways that you can be a value add to the mentor you have in mind.
Mentoring is also a cyclical relationship. You may be green around the ears today … but a few years from now you could be a mentor yourself.
Finding a mentor in the real world
One way to get a mentor is to hire one. There ARE organized mentor programs … we have one ourselves.
Before you pay money for a mentor relationship, check out the reviews. Just remember that the results people get have a lot more to do with how they react to the advice their mentor gives.
Paying for a mentor collapses the timeframe it takes to find one … but often … in our experience … the best mentor relationships happen organically.
This type of strategy DOES take more time and effort. You have to be in the right environment to meet the right person … that's a lot of trips, events, and social engagements.
Beyond that, your mentor relationship is really what you make of it. You have to have the mindset that you are going to be one of the top people out there when you're done.
If you're looking to be average and ordinary … to just go with the flow … you might get a trophy for being on the team, but you're not going to get the paycheck.
So, keep asking yourself, "What are the people at the TOP doing? How can I be more like them?"
Begin to think the way they think … and you'll begin to do what they do. And ultimately, you can find yourself producing the same results.
A great mentor knows exactly what you need and what you have to go through to get there … and they create an environment for that to play out.
You mentor can't make your success happen for you. You have to make it happen.
Our motto has always been, "Education for effective action." Finding a mentor is one of the most educational … and effective … paths you can pursue.
---
More From The Real Estate Guys™…
The Real Estate Guys™ radio show and podcast provides real estate investing news, education, training, and resources to help real estate investors succeed.
---
Love the show?  Tell the world!  When you promote the show, you help us attract more great guests for 

your

 listening pleasure!
Finding, vetting, and thriving with a mentor is one of the biggest shortcuts to success in real estate investing and in life.
Nearly every successful person can point to one or more people whose wisdom and encouragement played a critical role in their development.
But recognizing the value of a mentor is one thing. Finding a great mentor and making the relationship work in the real world is where the rubber meets the road.
So tune in as we take on the topic of finding, vetting, and thriving with mentors.
---
More From The Real Estate Guys™…
The Real Estate Guys™ radio show and podcast provides real estate investing news, education, training, and resources to help real estate investors succeed.
---
Love the show?  Tell the world!  When you promote the show, you help us attract more great guests for 

your

 listening pleasure!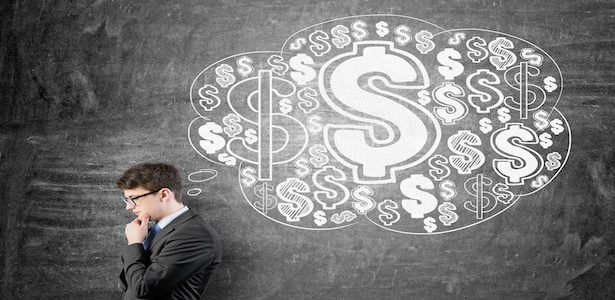 In this mind-expanding episode, we've uncovered some great ideas to help YOU think bigger.
Thinking bigger is all about the people you know—your mentors and your team. To step up your game, it's important to move out of your comfort zone and get comfortable getting uncomfortable.
The key is to step back and look at the bigger picture so you can add a zero … to your bottom line, to your profits, to whatever you're doing.
We're not talking about incremental improvements here. We're talking about expanding what you do EXPONENTIALLY.
To help you get there …
We met with a dynamic investor, world traveler, and creator of website Sovereign Man to talk about how YOU can add a zero to your thinking.
So live from New York … it's The Real Estate Guys radio show, featuring:
Your big-brained host, Robert Helms
His zero co-host, Russell Gray
Global investor and creator of Sovereign Man, Simon Black
---
Listen
---
Subscribe
Broadcasting since 1997 with over 300 episodes on iTunes!
Review
When you give us a positive review on iTunes you help us continue to bring you high caliber guests and attract new listeners. It's easy and takes just a minute! (Don't know how? Follow these instructions.)  Thanks!
---
Introducing dynamic investor, Simon Black: Starting from scratch
Simon Black started investing in real estate when he was just 21. He had just graduated from West Point when he read the life-changing Rich Dad, Poor Dad, by Robert Kiyosaki.
To Simon, buying large properties and investing in real estate had always seemed like things "rich people" did.
He started asking himself "Why not ME?" The book was the kick in the butt he needed to get started.
Driving down the road one day after reading the book, Simon saw a Century 21 office, and he asked himself … "Why not me? Why not NOW?"
He hopped out of the car, still in his military uniform, and told the real estate agent exactly what he wanted. The agent said, "I got just the thing." And THAT'S how simple it was for Simon to get his start!
Learning to learn: Two ways to figure out what you DON'T know (yet)
When Simon started out in real estate investing, he knew NOTHING.
Maybe you're at the same place Simon was when he started out? If you feel so fresh you don't even know what there IS to know … you're in good company.
Simon admits it was a steep learning curve. He says the most important thing for him was to learn HOW to learn.
How can you transform yourself from a know-nothing into a successful real estate mogul? Simon tells us it starts with just two steps:
Self-assess ruthlessly and constantly.
Self-assessment isn't a skill, it's a habit. Get in the habit of asking yourself hard questions about your performance: What did I do poorly? What do I need to learn? What do I need to do differently next time?
Self-assess constantly. And don't sugarcoat reality. That's lying to yourself. Be ruthless. It's the only way you can figure out how to do better the next time.
Find a mentor.
This is THE most important thing you can do as a new (or current!) real estate investor. Seek out people who are smarter and more experienced than you.
When Simon got started, he spent HOURS looking at public listings.
He realized the same names were coming up over and over again, and started keeping his own internal database of all the people who owned a lot of property.
Then he reached out to them.
He told them he was a young guy, new to real estate investing, and asked if he could take them to lunch.
He only got one response … but that's all he needed. He took the investor to lunch and picked his brain—and kept doing it for years.
"I think I paid twenty dollars to take him to lunch, and I got to suck in all this knowledge that he'd spent years and years accumulating," Simon says. "It was an incredible return on investment."
Finding a mentor can be intimidating. It's easy to look at smart, high-achieving, hard-working people and their accomplishments and feel inadequate. (Right?)
But we have learned the people at the top of their game are more than happy to share. They're gracious, generous with their time and wisdom … and they're extremely curious too! They want to learn from you as much as you want to learn from them.
Stepping back so you can add digits, not decimals
At some point, every investor or business owner will get so deep into their own thinking that they stop thinking of the big picture. But Simon reminds us, "We're only limited by our own thinking."
To really be successful, you have to step back and self-assess. Ask yourself:
How do I apply my experience to leverage this and make it ten times bigger?
What resources do I need?
Who can help me?
How do I add a zero to what I'm doing? How do I turn 100s into 1000s?
Ask yourself those questions, and you start seeing things in terms of projects and procedures. You start building teams. And you step back and stop seeing individual investments. Finding the big picture is a skill EVERYONE can acquire.
People power: Building your own team
Building a team is an ESSENTIAL part of adding a zero. Simon learned quickly that he couldn't handle everything himself.
Robert reminds us "It's easy to say yes; it's hard to say no."
To be successful, you have to learn to do two things: say no, and delegate.
Once Simon realized his biggest limiting factor was his own time, he starting learned to say no. Now he doesn't say yes to a project unless there's a guaranteed, dependable manager that he can hand the ball to.
If you're juggling twenty opportunities at a time, you're not getting a lot done. You're not able to step back and ask yourself how you can add a zero. That's why taking on people who can juggle those opportunities FOR you is essential.
Everyone has their own way to delegate and build a team, and there isn't one right way. Some key factors? Maintain very high standards. And experiment!
You DON'T have to have someone on your payroll for them to be part of your team. But you do have to be able to depend on them.
And THEY have to be able to depend on YOU.
As you grow, you will become a mentor too. Spend more time coaching and mentoring so people can take over for you, and you multiply your experts, expanding your impact exponentially.
It takes time and a serious dedicated effort to form a good team. But it's doable.
Learning from Sovereign Man
Simon Black does a lot of different things to ensure his success … and YOURS. One of those things is his website, Sovereign Man.
Simon says he often doesn't particularly like what he sees in the world around him. The United States has more than $19 TRILLION in debt. The Federal Reserve isn't solvent, the FDIC fails to meet minimum capitalization requirements … all these things cause concern.
But Sovereign Man has an optimistic outlook. "We hold the opinion that the path to prosperity is in production and savings and not debt and consumption. We try to help people find the right way forward."
One way Simon does that is by hosting an entrepreneurial camp, Sovereign Academy, once a year. Fifty people are selected from thousands of applicants to attend a weeklong camp that tries to help people shine a spotlight on what they don't know and step up their game.
Interested in attending? Visit sovereignman.com learn more and start your application.
Optimism is key!
There are two ways to think: scarcity and abundance. We want YOU to believe that there are an abundance of people who want to connect with you! Create a future where you're offering the world your best, and that effort will be returned to you.
Your challenge for the week: Add a zero to your thinking. What can YOU do to step back and add a zero to your investments? Who can you reach out to this week?
---
More From The Real Estate Guys™…
The Real Estate Guys™ radio show and podcast provides real estate investing news, education, training and resources to help real estate investors succeed.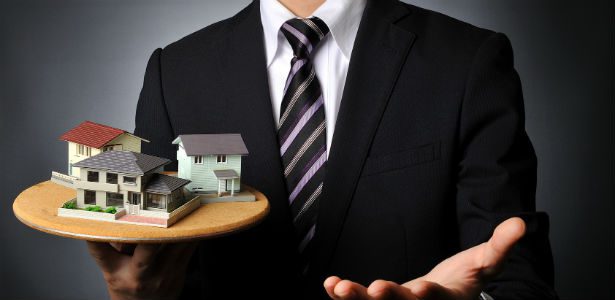 There's always twists and turns in real estate, creating a labyrinth for investors. Who can you trust with your questions along the way?
When you find them, let us know. In the meantime, we're happy to share our thoughts 😉
(Our lawyers make us add this friendly reminder: We're not lawyers, accountants or financial planners. In fact, we're not even all that bright. We just share ideas and information for you to consider when working with your own professional advisors.)
In this latest edition of Ask The Guys, we take a deep dive into our email bag and pick out some great questions, including…
Should I flip homes or rent them out?
What are some market indicators I should know about?
How do you recommend I raise money?
Tune in and see what we have to say in our latest edition of The Real Estate Guys™ radio show with:
Your on-a-quest-for-answers host, Robert Helms
His (trusty?) answer-finder co-host, Russell Gray
---
Listen
---
Subscribe
Broadcasting since 1997 with over 300 episodes on iTunes!
Review
When you give us a positive review on iTunes you help us continue to bring you high caliber guests and attract new listeners. It's easy and takes just a minute! (Don't know how? Follow these instructions.)  Thanks!
---
Question: Should I flip a house or hold and rent it out?
Andrew from Portland, Oregon, reached out to us, "tired of getting a paycheck while someone else gets the profit."
The Real Estate Guys don't do a lot of flipping. In our mind, flipping is not real estate investing, but flipping IS a way to make good money.
The essence of business and investing is to build a machine that accumulates the efforts of others (time, money, etc.) as an organized "asset" with a cash flow.
Investing is putting your dollars out to work instead of your labor.
When renting to people, they pay you rent out of their earnings. That's their effort, turned into a cash flow for you.
A lot of folks think in terms of: Cash > Asset > Cash. (Taking cash to build an asset that creates more cash.)
We encourage you to think in terms of: Asset > Cash > Asset (Using an asset that creates cash flow so you can invest in more assets.) Assets are our end goal.
So you could use your skills to rehab a home, tenant it, and keep the income.
We have a good friend Terry Kerr who has built a portfolio of properties in a thriving business in Memphis using that model.
Question: Should I buy a home before an investment property?
Sonya from Pembroke Pines, Florida, is a smart woman looking for the best way to use her $32,000 VA loan.
She's renting right now, "because it's tough to find a home in order to afford to buy an investment home. Which should I do first?"
We say where you live is a personal choice based on where you want to be and the type of home you want to live in.
Sonya isn't sure she wants to stay in Florida long-term, which is part of her dilemma in choosing a property.
She's got this VA loan eligibility for a primary residence. The nice thing about the VA is that once you buy a property is that even though it's an owner-occupied loan, if you live in the home and move, the loan can stay in place after you move.
You could even buy another home as an owner-occupied loan. Keep in mind, you can generally only have one VA eligible property at a time.
If Sonya buys a home to live in, and there's a possibility of moving, it's probably best if she feels comfortable it would be a profitable rental, in case it's not easy to sell.
(That's the thing about home ownership: You will pick up some tax breaks but you're also tethered to the property.)
There's always the chance you may end out getting stuck in a property.
Sure, home prices have been going up, but it doesn't mean it will keep going to the moon.
Based on the chance you may or may not be trapped in a property you may not want long-term to take that VA and use it somewhere else.
As far as renting goes …
We say there's really no harm in renting today if you're figuring out how to put your assets to work.
Question: David in Boise, Idaho, asked: "Are there limits, as a percentage, to invest my self-directed IRA? Can I invest it into one property?"
We definitely recommend you talk to a tax advisor. If your IRA is self-directed, then yes, you are legally allowed to invest as you please.
While you can, the bigger question is should you invest it all into one real estate project?
Generally speaking, it's not a good idea to put all your eggs into one basket. It may be prudent to diversify.
We don't have all the details on David's portfolio, but the general principle is it's never good to be greedy. Sometimes you swing hard and get the Grand Slam, and sometimes you strike out. If you're not prepared to strike out, it might not be the best route.
Question: Looking to diversify in several markets, what do you think?
Rick in Michigan is looking to raise money through a syndication, and has a plan to acquire four or five properties in several markets, including one or two vacation properties in Belize.
We love his idea to syndicate, putting together a lot of people's resources to do something bigger.
Rick wants to have all the properties managed except those in his own area, which he plans to manage himself.
At the high level, we love the idea.
It's wise to diversify across markets and property types. We like that he's throwing in some vacation properties. But here's our hang-up: Why manage it yourself?
Rick, you're going to be attentive to what's going on in the other markets. You're managing money and time.
Time is tricky. You can't raise more time.
If there's room in your business model to have a property manager, then get someone else's help to manage the properties in your area.
Also consider this …
Since you'll be having investors as part of your building this portfolio, you have to disclose every way that you may be compensated. Being a property manager could appear as a conflict of interest.
You need to build a team and build a relationship with the team. If you're managing the properties purely to save money, raise more money.
As Simon Black says, "Add a zero to your thinking."
If the only gating item is the amount of money, that's largely a mental block.
Question: What are the market indicators?
Everett in Coral Gables, Florida, reached out to get more clarification on the market indicators.
We suggest looking at net migration, which will be either a net positive or negative. You always want to look for a POSITIVE net migration.
There are some markets where more people leave than come in. That's bad news.
For example, look at Detroit, Michigan. It had a population of 2 million people. Now it's somewhere between 600,000 – 800,000 in population.
In Detroit, they are literally tearing houses down – removing inventory – because it's more of a liability to have squatters in them.
Detroit's an exaggerated scenario.
The point is these markets shift slowly and if you're not paying attention, then you get left holding the bag.
Another indicator of market health is how long it takes to sell a home.
Not just annually, but from a month-to-month basis. What are the average days on the market?
There's a whole lot of other indicators … check out our podcasts for more!
Question: What's the legality of wholesaling? Do I need to be a licensed realtor?
Shawn in Fort Meyers, Florida, reached out to us to learn more about wholesaling.
Wholesaling is the idea of getting into a contract for a property that you're not going to buy, then finding another buyer.
Since you did the work of finding the property, other time-strapped investors may pay for your efforts in finding it for them. They'll take it off for hands for a small fee.
The legality portion is tricky.
The smartest thing is to ask a real estate attorney the question. Tell them what you want and ask how to do it within the law.
We're guessing wholesaling would be fine.
To have a license means you are brokering, or representing a third party.
When you make the contract as a wholesaler, you're NOT representing anyone.
Make sure you understand HOW you should sign the contract …
This will be either as a "signee" or a "nominee," depending on what your attorney tells you.
What you're effectively being compensated for is tying up the property at a decent price and getting a buyer.
Again …
The smartest thing to do when you have a legal question is to spend a couple hundred dollars and GET COUNSEL from a qualified real estate attorney.
Question: With fixed-rate loans, backed by real estate, am I making a bet on inflation?
Patrick in Belgrade, Montana, reached out to us with a great question.
Looking at history and trajectory of U.S. dollar, it's tempting to think it's going down. Is it possible the U.S. could have a lost decade of inflation?
If you're investing for the long-term, our opinion is the trend is your friend.
If you look around the world and the economic uncertainty globally, you'll see the dollar is less flawed that in other countries.
If all the currencies are sinking, then long-term the dollar will be in the same ship.
We see you having a better chance of inflation than deflation.
In a lot of markets in the world, the U.S. dollar is the de facto for real estate purchases.
As a real estate investor, you need to be prepared for either side – whether the dollar loses or gains value in the global marketplace.
How?
Structure yourself conservatively, not razor thin on the cash flow.
Pick markets that are more in demand, and think more about where they are GOING then where they are now.
Go to cheaper places, where the cost of living is lower but quality of life is good.
These are big, strategic decisions.
If you are serious about understanding about macro economy, this is more than we can dedicate to an episode. That's why we dedicate and entire, fabulous WEEK to it: Summit at Sea™.
We commit ourselves for a week of intense discussion with some of the greatest minds in banking, commodities, real estate, and investing. They give us a 360-degree look at all of these different topics and come out with actionable intelligence.
It's a big investment of time and money. It's also a blast!
Question: I'm just getting into investing, partnering with my dad. What should we be sure to include in our portfolio?
Andrew in Yucaipa, California, is 31, using his dad's retirement to build a portfolio.
We've learned the hard way …
Structure your portfolio to weather a storm!
If you are betting on financing to take you out of tight spot, be cautious. If you're being conservative and you're picking a good demographic, have adequate reserves, and not letting yourself get to the point that you might have to sell.
You NEVER want to HAVE to sell.
Instead, you want to do determine your own timing.
We recommend recession-resistant product types. When times are bad, the wealthier are going down t middle class homes. When times are good, people are getting raises and upgrading their homes.
How to protect yourself?
Stay away of high-end stuff and choose more of the bread-and-butter middle ground.
Create your future
All of these were great questions. If you've read this far, you're interested in investing BECAUSE you have goals. Good for you. That's where it all starts.
You want to improve your life.
You want to create cash flow.
You want more freedom.
You can do it! Go out and make equity happen!
---
More From The Real Estate Guys™…
The Real Estate Guys™ radio show and podcast provides real estate investing news, education, training and resources to help real estate investors succeed.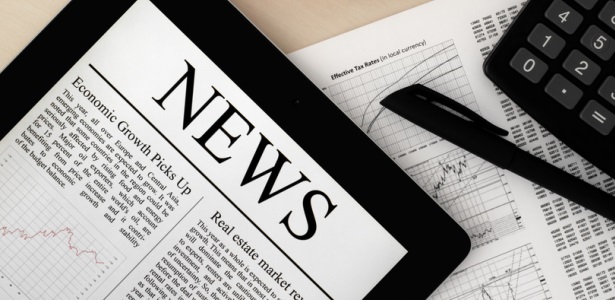 Will your tenants be able to pay rent in three months? In a year?
With so many unknowns, there's no way you can see the future. We believe the best way to be prepared is arm yourself with information – and that's where we can help.
No, we don't have a crystal ball.
We DO have access to the same clues about the economic future everyone else has … the news!
If you know what you're looking for, you can "read between the lines" and find useful information about job markets, legislation, and political changes that may impact your tenants (a.k.a. your property's cash flow).
We've scoured the news, looking for clues on how jobs are changing, and what's coming in the economy.  Join us in our latest episode of The Real Estate Guys™ radio show:
Your Sherlock Holmes host, Robert Helms
His wannabe-Watson co-host, Russell Gray
---
Listen
---
Subscribe
Broadcasting since 1997 with over 300 episodes on iTunes!
Review
When you give us a positive review on iTunes you help us continue to bring you high caliber guests and attract new listeners. It's easy and takes just a minute! (Don't know how? Follow these instructions.)  Thanks!
---
Useful clues for real estate investors
Rather than catch up with the Kardashians, we encourage real estate investors to look for useful current events that help you see the path of economic progress.
You always want to follow the dollars … know where big companies are heading, where they are leaving, and how their imprint impacts YOU.
It's important to pay attention. Policies at a local, state, and national level can impact your rental income.
For example, let's say you're a buy-and-hold investor. You want to know there will be tenants interested in your property in the future.
Let's say the state taxes raised dramatically this year. What if, in response to that change, the biggest employer in the city jumps ship to relocate in a state with more tax advantages and takes 10,000 employees with them?
Although you may not have tenants that work at that company, don't breathe a sigh of relief quite yet.
It's likely your tenants work in secondary or tertiary jobs (like coffee shops or printing places) that service the primary employer.
An Apple example—put yourself in the CEO seat
Here's a real life example of what we just described.
Apple is the largest taxpaying company in the world. Perhaps you heard of the recent news that Apple allegedly owes Ireland $14.5 billion in back taxes.
Apple CEO, Tim Cook, wrote an open letter recounting the Apple's history of job creation and community support in Ireland. To date, Apple employees 6,000 people across Ireland. He didn't threaten leaving, but if you read between the lines, that's a possibility. What would you do if you were him?
With that thought in mind, if you own cash-flow property in Ireland – even if your tenants aren't Apple employees – it would be naïve to think that Apple leaving the country wouldn't affect your tenants.
Countless small- and medium-sized businesses count in Apple.
They are a primary driver. Others who work in secondary and tertiary jobs, like bagel places and dry cleaners, are catering to the people who have primary jobs.
Changes in start-up hubs
We've spent time on corporate giants. What about the start-ups that keep economies thriving?
There's been a significant decline in start-ups in the last eight years in the United States, but now it's starting to spike up.
Recently we saw an article referencing a Kauffman report ranking start-up activity in metropolitan communities.
(Hint for news sleuths: Anytime we see a report referenced in an article, we go to the report. It's a way to read below the headlines. Some reports are worth paying for, giving you valuable information you don't have to track down yourself.)
There were several changes from last year. Where Silicon Valley used to lead the start-up pack years ago, it's now down to No. 8 on the list.
Austin, Texas was number one city for start-ups. Second, Miami. Third, Los Angeles. It gets interesting when you see which cities have changed spots.
For example, San Francisco moved up five places to be No. 4 for start-ups. Nashville jumped from 23rd to No. 16.
Why does this matter?
This shows you were there is economic movement, and where people are moving for new jobs.
As our gift to you, send us an email to: startup (at) realestateguysradio (dot) com and we'll send you the report for free.
Observations of multi-family residences and millennials
From articles we've read, the United States is at an all-time low for the percentage of Americans who own their homes. There are more renters than ever now!
Multi-family properties are super-hot in the market, with rents rising.
It's a cycle … and the pendulum will swing again in coming years.
When you think about what's going on, millions of people lost their homes in the recession and had to become renters. We're also still in a weak jobs market. Even though many new jobs are being created each month, they are low-paying or part-time.
Seeking out news clues is always about what affects your tenants. Look at it from their perspective.
Where will they work? Are they likely to get an increase in pay? If not, you won't be able to increase the rent.
Looking at one of the largest demographic groups in the workforce, millennials, you see a common attitude that owning a home is not a primary goal. Millennials are marrying later, settling down later, and seeking mobile living.
When you are aware of what's happening in the broader economy, you make more informed investment decisions.
So listen in as we discuss these and other topics as we search for Clues in the News™!
---
More From The Real Estate Guys™…
The Real Estate Guys™ radio show and podcast provides real estate investing news, education, training and resources to help real estate investors succeed.
Get a peek into a "Secrets of Successful Syndication" event
Whether you're cutting your teeth on your first duplex, making the leap from 30-unit apartments to 100-unit apartments, or breaking ground on properties as a commercial developer – everyone needs to learn how to syndicate money to get in on bigger deals.
But how to get started? You can search online for "real estate experts" and pull up countless videos and podcasts.
OR…
You can attend an event and be in a room FULL of real estate experts and ask them questions in person.
If you're looking to find your way into real estate investing, there's nothing like the power of a LIVE event!
Our two-day event at "Secrets of Successful Syndication" at the Hilton Phoenix Airport hotel was packed full of speakers, content, and good times.
With 111 attendees from all over the United States in the room, and more than a dozen speakers, we all have one thing in common: A desire to improve our lives (and the lives of others) through real estate.
---

One-liner Nuggets from Day 1
We had a phenomenal faculty line-up in our first day. Welcomed by the Godfather of Real Estate, Bob Helms, who's been investing for seven decades, we heard from 10 speakers – and this was only on Day 1!
Each of these professionals were hand-picked because they offer tremendous real estate experience. It was a challenge to pick a single gem from all the great things they had to say, but for your enjoyment…
Here's a one-liner nugget from each speaker on Day 1:
Robert Helms, The Real Estate Guys™: "Add a zero to your thinking!"
Russell Gray, The Real Estate Guys™: "Motion is money. You learn by doing."
Brad Sumrok, multi-family investor: "You can't learn something from somebody who hasn't done it."
Mauricio Rauld, attorney: "You need to see the legal picture and have context for where a syndicate fits."
Ken McElroy, principal of MC Companies: "Market timing is the most important thing."
Charlie Koznick, acquisitions at MC Companies: "You do business with people you know, like, and trust."
Victor Menasce, developer and author: "If a deal doesn't work, it's tempting, but don't force it."
Jason DeBono, vice president, NuViewIRA: "There's 13 trillion dollars of IRA money accessible to invest without penalties."
Michael Becker, senior director, Old Capital: "Start where you're at with that you have."
Beth Clifford, international real estate developer: "Your project will be won or lost on a piece of paper."

What attendees have to say
We love meeting new friends at our events. YOU are why we do what we do!
As we made the rounds with the attendees – during breaks, at lunch, in the post-event mixer – we heard how our events help people like you with new ideas, new connections, and new courage to take action.
Here's what a few folks had to say about the first day:
"These events are high energy. Being here pushes you to think further, even on a personal side – pushing you as a human." – Westly H. (Nampa, Idaho), attended Summit at Sea in 2015
"We're here to learn valuable information in a short about of time. It's amazing to me how much money there is out there. This is a great opportunity for us to make contacts, being from a small island." – Eric & Rae Y. (Maui, Hawaii), first timers at an event with The Real Estate Guys™ event
"It's inspirational to be here. It helps my mind-frame shift gears. That's what I've been looking for. Plus, it's nice to be with other like-minded people." – Sonia L. (Marin, California), first time to an event with The Real Estate Guys™
"The Real Estate Guys are absolutely the most influential to me with the content and variety they provide. They keep me coming back for more." – Jay H. (Dallas, Texas), attended 16 events with The Real Estate Guys™ in the past five years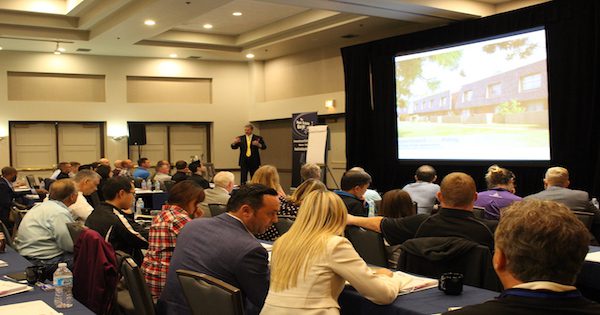 There's room for YOU, too
Anyone interested in real estate needs to get out of their office, get out in the real world, see markets, and meet people.
Attending events is one way to break out of your comfort bubble and get inspired by others who know more than you do.
No matter where you're at in your real estate journey, you can collapse timeframes by learning from other peoples' experiences.
---
More From The Real Estate Guys™…
The Real Estate Guys™ radio show and podcast provides real estate investing news, education, training and resources to help real estate investors succeed.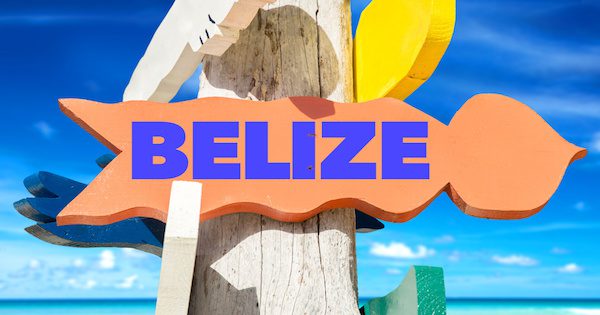 In our latest episode, we bring you along to the beautiful beaches in Belize to share why lifestyle investing is a way to make memories AND money.
When you set it up right, your real estate investments can work for you AND give you and your loved ones a beautiful place to play.
There's a reason people like Harrison Ford, Reese Witherspoon, and Bill Gates seek out the serenity of Belize for private getaways. With lush green tropics, gorgeous white beaches, and Caribbean ocean waves, Belize is postcard-worthy in every sense.
Want to learn how YOU can get your own piece of this untapped paradise? You can see it in person with us and join us in our latest episode of The Real Estate Guys™ radio show:
Your beachfront investor host, Robert Helms
His beach bum co-host, Russell Gray
---
Listen
---
Subscribe
Broadcasting since 1997 with over 300 episodes on iTunes!
Review
When you give us a positive review on iTunes you help us continue to bring you high caliber guests and attract new listeners. It's easy and takes just a minute! (Don't know how? Follow these instructions.)  Thanks!
---
Design your life to fit your lifestyle
The whole point of investing in real estate is to create assets that will make your life better…
Giving you freedom to enjoy what you really love, with those you want to be with.
Isn't that what we're ALL after?
Often, real estate investors own rental properties that will turn a profit … but their properties may not be places they'd necessarily want to live (or spend any more time than necessary!)
That's all OK. We get it. We've been there too and it's important to know the numbers make sense.
However … what if you can have a luxury property you are PROUD to own, WANT to visit, and will make a wise investment?
Even more, is it really possible to have tax deductible trips to places where you have investments?
YES!
It was quite the revelation when we figured it out more than a decade ago. It's all about location, location, location … and timing, timing, timing.
Overcoming hurdles of investing where you don't live
Some people get nervous about the idea of buying property in foreign lands.
They say it's risky.
We say it's risky not to educate yourself, and keep all your assets in the same country's jurisdiction.
Everyone has different risk thresholds, and we get that, but may we suggest the more you know, the less scary investing abroad will be.
Investing where you don't live, whether it's in a nearby state or a faraway country, presents many of the same challenges.
They can be overcome, though!
As part of the checklist of things to understand, you need to be comfortable with the local market, laws, customs, taxes, property ownership rights, etc.
Think about it: Anything out there that has a barrier to entry will have less competition. The more difficult it is, the better the opportunity when you cross that threshold.
Making the numbers work for lifestyle real estate investing
Before we get into OUR favorite place for lifestyle investing, pick a spot YOU love to vacation.
It could be the nearby lake town, tropical Hawaii, wine lovers' Napa, or romantic Paris.
Wherever your sweet spot, if you own a property where you'd normally have to pay to stay in on vacation, you gain benefits.
Rather than paying with after-tax dollars for a vacation (meaning you're actually need to save up 30 – 40 % more than the actual vacation costs), you reap rewards of being an investor, such as:
You save vacation dollars by not having to book a hotel or Airbnb place to stay, every time you visit.
You write off depreciation of the property as a tax benefit.
If it's located in a foreign jurisdiction, you enjoy offshore income and asset protection.
Why Belize is so amazing for investors
We could go on and on about Belize (and we do in our podcast!) We think it's truly one of the most beautiful places in the world. We love sharing it with you on our discovery trips.
On the eastern coast of Central America, Belize faces the Caribbean Sea. To the west, there are dense jungle rain forests with Mayan ruins.  With strings of tropical islands, white sands, and amazing palm trees, it's a picture-perfect place.
It offers world-class diving, snorkeling, spearfishing, and is only a couple hours in the air from hub cities in the United States like Miami, making it easy to get to.
Belize is small country, with a population just shy of 350,000, and is the only country in Central America with English as its official language. Every contract is in English, which makes purchasing real estate easier.
Belize is involved with the highly respected Caribbean Tourism Organization, but hasn't yet reached the attention of investors of neighboring areas. It's still prime picking in Belize!
In terms of GDP, this lush country is self-sustaining. They produce more than enough meat, vegetables, and fruit for their population and export produce and petroleum. The fish are amazing, the chicken is free range, and there are no GMOs of any kind – everything you find in the market is all organic.
Interested in knowing more? We share lots more Belize goodness in our podcast …
Remember, some people go on vacation and spend money. Others visit their investment property, make money and memories for a lifetime.
To truly discover Belize, you have to see it in person!  We visit Belize regularly to help investors discover the potential for profit in this practically perfect paradise. We'd love to see YOU there!
---
More From The Real Estate Guys™…
The Real Estate Guys™ radio show and podcast provides real estate investing news, education, training and resources to help real estate investors succeed.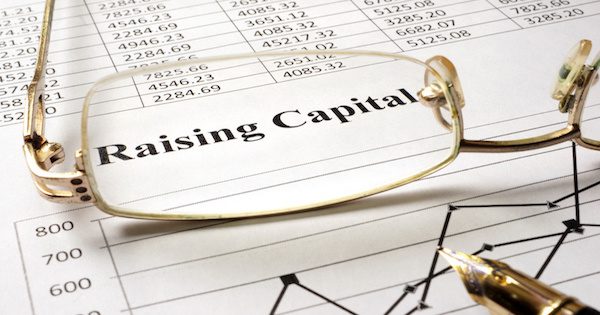 What can you do when a deal comes along that's too great to pass up, but you don't have the capital?
Rather than going to the bank for a high-interest loan, there's a HUGE opportunity if you know how to raise capital.
The money is out there … if you know WHERE to find the right people and HOW to build a relationship with them.
We call it syndication, and help others learn the secrets of how to do it.
We spoke with Victor Menasce, expert real estate developer and author, who's raised more than $300 million in his career. He's also teaching others how to raise capital, using five elements in his book … Listen to our show for the whole story!
In the studio and behind the microphones for this enlightening edition of The Real Estate Guys™ radio show:
Your capital captain host, Robert Helms
His "Captain Crunch"-eating co-host, Russell Gray
Capital expert, Managing Partner of US Real Estate Partners, and author of "The Great Canadian TakeOver," Victor Menasce
---
Listen
---
Subscribe
Broadcasting since 1997 with over 300 episodes on iTunes!
Review
When you give us a positive review on iTunes you help us continue to bring you high caliber guests and attract new listeners. It's easy and takes just a minute! (Don't know how? Follow these instructions.)  Thanks!
---
The 5 elements of raising capital
How do you feel about asking people for money?
"Most people are uncomfortable asking for money," said Menasce, "but I look at it differently. I give people the opportunity to collaborate on a project."
Menasce lives with his family in Ottawa, Canada, and saw a huge opportunity to develop and redevelop neighborhoods in the U.S. after the 2008 recession.
In his book, "The Great Canadian TakeOver: How Savvy Canadians are Profiting Wildly from the Meltdown in U.S. Real Estate," Menasce dishes details on how his company raises capital, using five elements … relationship, track record, trust, compelling opportunity, and alignment.
1.  Relationship
Don't have huge figures in your bank account, but want to get to know those who do? People with wealth are just like anybody else. They don't want to be used.
If you meet someone who's a billionaire and you're not, your connection to them has to be about something that is not money. As soon as they sense you're interested in their money, their radar goes up.
But how do you meet these kinds of productive people?
THINK … where do the wealthy hang out? How can you get in the same room?
"Those who are wealthy are often involved in philanthropy," said Menasce. "You don't need to be wealthy to volunteer for charitable causes or attend fundraising events."
Those who are wealthy often make time to enjoy themselves in country clubs and athletic events.
It doesn't matter what it is, but it's essential to have common interests beyond money: golf, deep-sea fishing, live theater, etc.
"Every potential investment is a long-term relationship," said Menasce. "Focus on the relationship. That's what matters most."
His rule of thumb is to have at least SIX interactions with someone before you ever ask them about investing.
2.  Track record
Rookies looking to find investors say, "I don't have a history in real estate. How can I prove I'm worth taking a chance on?"
Be around highly productive people.
"Business is a team sport," said Menasce. "Work with someone who has a track record. Then you can borrow some of their credibility."
Consider how others see you and the questions they will ask: Who is the team? What is their reputation? What relationship do I have with the team?
"People are not going to want to place money with an individual," said Menasce. "People don't invest in solopreneurs – they invest in businesses."
3.  Trust
There's a psychological contract in trust. You have to earn trust over time.
"It's built through actions, not words," said Menasce. "Do they do what they say they'll do? Can you trust them to keep small commitments?"
Trust often boils down to the little things … and both parties need to earn trust for raising capital to work. It goes both ways.
Here are a few questions to think about:
Do you arrive at meetings when you said you would?
Do you deliver on information or details you commit to research?
Do they show a respect of your time?
Do they listen when you're talking?
You don't continue in a relationship (business or personal) if you can't trust someone.
4.  Compelling opportunity
The definition of a "compelling opportunity" is in the eye of the beholder.
"What might be compelling for you, might not be for someone else," said Menasce. "But remember, a truly great deal attracts capital. All good deals get done, and quickly."
Some people chase deals with "scarcity mentality," which Menasce advises against.
"When you see bidding wars, that's scarcity mentality" said Menasce. "The truly great investors and developers are making the pie bigger. They create it. They are not deal-chasing, they are deal-creating."
5.  Alignment
Probably the most complex of the five elements in raising capital is aligning goals for the money and the project.
You need to create straightforward criteria.
For example, when looking at a potential real estate deal, think: What's the rate of return? What's are tax consequences? What is the cap rate?
It has to make sense to you AND your investors.
"When something almost works, it's seductive," said Menasce. "Don't waste your time or their time. If there's any element that's forced, it's not going to work."
Remember, just like in dating, people are not attracted to desperation.
"If it's a win-lose relationship, I don't want to do it, even if I'm on the winning side," said Menasce. "It's critical to get alignment. If you don't have it, walk away and find someone else."
---
More From The Real Estate Guys™…
The Real Estate Guys™ radio show and podcast provides real estate investing news, education, training and resources to help real estate investors succeed.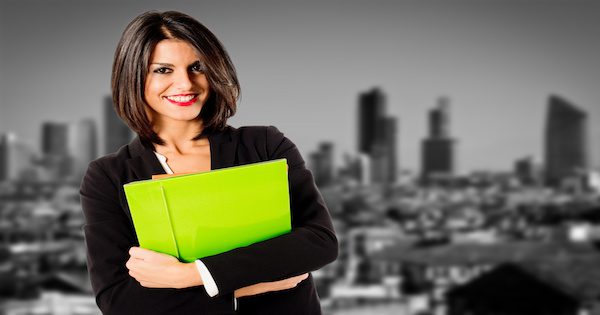 Taking your real estate investments from a mere "hobby" to a serious business requires a paradigm shift.
You need to think of yourself as the president of a real estate company.
Any mature company has systems and infrastructure, people with roles and responsibilities. Your real estate business can too.
There are a lot of hats … marketing, finance, operations … and we share tips on how to more effectively tackle each of those areas.
Taking care of business behind the microphones for this edition of The Real Estate Guys™ radio show:
Your let's-get-to-business host, Robert Helms
His busy-body co-host, Russell Gray
---
Listen
---
Subscribe
Broadcasting since 1997 with over 300 episodes on iTunes!
Review
When you give us a positive review on iTunes you help us continue to bring you high caliber guests and attract new listeners. It's easy and takes just a minute! (Don't know how? Follow these instructions.)  Thanks!
---
Getting what you really want – freedom of TIME
While we all like the idea of passive income, when you peel back the onion layers to what real estate investors really want … they want freedom of TIME.
Time to enjoy the money they're making.
Time with the people they care about most.
Time to focus on their true passions.
While real estate investing can get you there … too often we see real estate investors who are not free at all.
For example, we know a guy who owns a huge apartment building, bringing in more than a million dollars a year … yet he's trapped in the property manager's office 16 hours a day.
As Robert Kiyosaki talks about in his books, how do you go from the "S" quadrant (self-employed) to the "B" quadrant (business-owner), where you have freedom to focus time on the bigger picture of your business?
Marketing – treat your business like a business
Marketing is essentially letting people know you exist, giving them a taste of what you can offer them, and letting them decide if they're interested.
How are you marketing yourself?
Anyone can start right now to work on their professional image. Do you give the right first impression when people meet you? Do you have a firm handshake? Do you look people in the eye? Do you show interest in them, or always turn the conversation to yourself?
If you're wanting to work on the big deals, people need to see you as a professional they can trust to manage money.
It's in the little things.
For example, when you get out networking with potential real estate partners, have a business card. Not one from a company you work for, but for YOU – your real estate business.
We recommend creating a website (there are lots of simple templates out there!), and having a professional voicemail greeting.
Put yourself in a position so that when deals come up, you're top of mind.
Finances – prepare NOW for future opportunities
Just like playing Robert Kiyosaki's "CASHFLOW" game, every time you make a move, think ahead.
As a real estate entrepreneur, you have to discipline yourself.
Otherwise, when you discover a PERFECT opportunity to invest, but don't have the credit score you need … you'll see it can be expensive not to be prepared.
Three things to do NOW so you're ready to jump when the chances come up:
Meet with your mortgage professional ahead of time. Learn where you stand financially and what kind of loan you could get. After you have built up some investment debt, visit your mortgage professional again, since your qualifications might have changed.
Manage your credit score proactively. Get it where you need it to be. You'll thank yourself later.
Build a list of investors. (This is for those looking to syndicate and invest with other people's money.) You'll want a bigger list then you need. Ask questions now so you understand the profile of your investors: their timeframes, their risk comfort, how much capital they can offer. These are all good things to know in advance.
Operations – create a team that supports you
If you're a one-man or one-woman band, you may not think about having a team.
You might be a super-efficient get-it-done person, but let's be honest: We're all human beings with a limited capacity.
You need systems and procedures for onboarding, operation, disposing, and managing properties. How much freedom is there, if everything that has to be done is on YOUR plate?
It's not being "cost effective" to learn from scratch how to do everything. Your TIME is valuable, remember? If you want to be the highest paid person in the room, you need to start to think like that.
As an entrepreneur, it's NOT your job to know everything!
No, entrepreneurs don't think that way. You build the team. Your mission is to see the big picture and give the team direction to achieve it.
It takes trust to let go of the things you usually do, but when you build the right team, you go from a small-time operator to BIG-TIME business owner with more free time.
When we say "team," we're not talking employees. Your team are the professionals around you that will help you at every stage: mortgage professional, property manager, legal counsel, etc.
Leadership – growing your business
When you've marketed yourself, beefed up your finances fitness, and built a team to execute the details, you can lead your business into bigger real estate deals.
Remember … growth comes from stretching outside your comfort zone.
Many people are out there have more money than they have time. When you open up YOUR time to focus on building your business, they will want to do business with you.
This is the beauty of syndication.
With an efficient business model, you're able to qualify whether or not potential investors are worthy to be your partner.
Think as a BUSINESS, work as a BUSINESS, and you'll be surprised at all the BUSINESS you'll create.
---
More From The Real Estate Guys™…
The Real Estate Guys™ radio show and podcast provides real estate investing news, education, training and resources to help real estate investors succeed.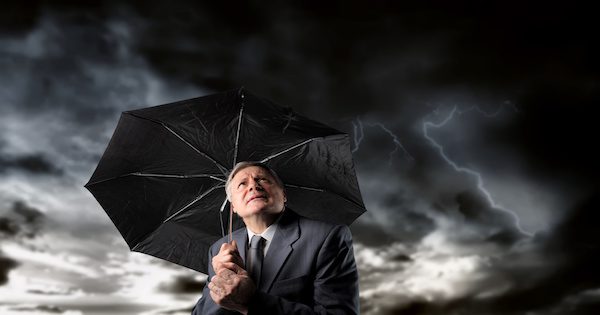 How you feel impacts the purchases you make … from toothpaste to two-tone paint … yes, emotions even influence your investments in real estate!
There's a reason stock analysts talk about "the mood of the market." Business decisions are vastly influenced by emotions.
In our latest episode we hear from two leading economic researchers about the smart way to keep emotions under control in uncertain times. Personalities in our latest episode of The Real Estate Guys™ radio show include:
Your emotionally intelligent host, Robert Helms
His emotion-turned-motion co-host, Russell Gray
Popular author, trend forecaster, and "Emotional Capital" scholar, Chris Martenson
Researcher and leading economic publisher, Bill Bonner
---
Listen
---
Subscribe
Broadcasting since 1997 with over 300 episodes on iTunes!
Review
When you give us a positive review on iTunes you help us continue to bring you high caliber guests and attract new listeners. It's easy and takes just a minute! (Don't know how? Follow these instructions.)  Thanks!
---
Watch out for these two emotions in real estate
As ROI investors, we want to be as detached as we can, and use our intelligence to make informed decisions.
Yet, the real estate marketplace is full of emotions … Think about it.
Remember the first time you bought a house … in the process, was there fear? Perhaps anticipation? When it was purchased, did you feel relief? Maybe joy?
Sometimes in real estate we don't let our emotions serve us. The first step is awareness of how emotions influence your ability to make decisions, negotiate, and work with people.
When the market's not giving you a lot of great deals, perhaps you might fudge your pro forma, change your standards. Why do we do this? Generally, two emotions are the culprit.
GREED and FEAR.
Greed makes you chase a deal and sometimes causes you to overbid or be too stingy with those trying to work with you.
Fear keeps you up at night. It causes you to stumble and second-guess yourself, knowing there's a possibility of making a mistake.
Harness your emotions – lessons from two real-life examples
If you want to advance your life, emotions are the fuel and energy that makes that happen. We at The Real Estate Guys have a couple examples for you.
When the real estate bubble burst in 2008 and Russ lost loads of money, he felt a lot of emotions. The first was shock. Then denial. Then depression.
Then Russ realized, "This is real. I have to deal with it. Put it back together." He lowered his emotions so he could make more rational decisions.
Lesson 1: Looking back, that hard time was one of Russ's greatest gifts. His marriage was tested. Friendships were tested. He saw who his real allies were.
In a second real-life example, when Robert and an investing partner were searching for a parcel of land to buy, they set a price together. Soon, they found themselves bidding in an auction.
The bidding started. Competition soared. Emotions heated.
Before Russ knew it, his partner's hand when up for a price higher than they'd agreed.
Lesson 2: Don't let heat of emotions take over in a real estate transaction.
Emotional Capital, the most important type of capital
Chris Martenson, author of the new book, "Prosper!: How to Prepare for the Future and Create a World Worth Inheriting," shares research on many types of capital, which he discusses with us at length in our podcast.
For example, many of us are familiar with "Social Capital," or the people we have in our Rolodex who will help when we need them.
Another type Martenson outlines in his book is "Living Capital," which includes a person's body and resources for nurturing physical life. He shared how he's lost 30 pounds and grows a garden around his property, his supply of clean food.
The third, which most people overlook, is Emotional Capital. "It's most important," said Martenson. "If you don't have Emotional Capital, you will be ruined. Most people won't be harmed necessarily by the next economic downturn, but by how they react to it."
He shares an example of economic disaster in Russia from 1989 to 1997. During that time, 54% of all deaths were from alcohol, up from the normal rate of 4%. "Some couldn't manage it," said Martenson. "They drank themselves to death while others created fabulous wealth. The difference is their emotional outlook."
With a healthy supply of emotional capital, resilient people have the ability to shift directions and adapt when changes come.
Not sure you're that type of person? Good news: It can be learned! Martenson gives specific tips on how to increase emotional capital in his book.
"Reacting emotionally is the worst thing you can do"
Researcher and publisher Bill Bonner, since the late 1970s, has exposed and predicted the world's most disruptive events. His research and publications reach 2.5 million people worldwide.
Bonner sees the mistakes people make when they're scared.
"Reacting emotionally is the worst thing you can do," said Bonner. "We see it over and over in history. Every time there's crisis, people get frightened and sell. You want to sell before the crisis. Don't wait until everybody's feeling bad."
What's his advice for those looking to build wealth?
"Everything is in context of your age and what you want to do," said Bonner. "If you're young, you're likely looking to build capital. If you're older, you need to figure out if you have enough to speculate, or want to hold on to what you have."
Bonner recommends investing in property and productive investments with businesses that produce tangible goods. "Even if you're thinking about stocks and bonds, look at carefully," he said.
Whether you're looking to build up your real estate portfolio through syndication or want to expand your other tangible assets, remember to keep your emotions in check.
Yes, investor, YOU be the master of your emotions – don't let them master you.
---
More From The Real Estate Guys™…
The Real Estate Guys™ radio show and podcast provides real estate investing news, education, training and resources to help real estate investors succeed.