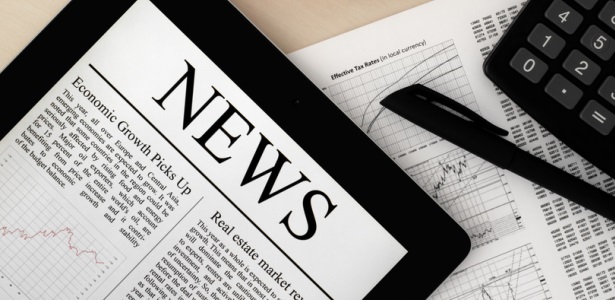 Will your tenants be able to pay rent in three months? In a year?
With so many unknowns, there's no way you can see the future. We believe the best way to be prepared is arm yourself with information – and that's where we can help.
No, we don't have a crystal ball.
We DO have access to the same clues about the economic future everyone else has … the news!
If you know what you're looking for, you can "read between the lines" and find useful information about job markets, legislation, and political changes that may impact your tenants (a.k.a. your property's cash flow).
We've scoured the news, looking for clues on how jobs are changing, and what's coming in the economy.  Join us in our latest episode of The Real Estate Guys™ radio show:
Your Sherlock Holmes host, Robert Helms
His wannabe-Watson co-host, Russell Gray
---
Listen
---
Subscribe
Broadcasting since 1997 with over 300 episodes on iTunes!
Review
When you give us a positive review on iTunes you help us continue to bring you high caliber guests and attract new listeners. It's easy and takes just a minute! (Don't know how? Follow these instructions.)  Thanks!
---
Useful clues for real estate investors
Rather than catch up with the Kardashians, we encourage real estate investors to look for useful current events that help you see the path of economic progress.
You always want to follow the dollars … know where big companies are heading, where they are leaving, and how their imprint impacts YOU.
It's important to pay attention. Policies at a local, state, and national level can impact your rental income.
For example, let's say you're a buy-and-hold investor. You want to know there will be tenants interested in your property in the future.
Let's say the state taxes raised dramatically this year. What if, in response to that change, the biggest employer in the city jumps ship to relocate in a state with more tax advantages and takes 10,000 employees with them?
Although you may not have tenants that work at that company, don't breathe a sigh of relief quite yet.
It's likely your tenants work in secondary or tertiary jobs (like coffee shops or printing places) that service the primary employer.
An Apple example—put yourself in the CEO seat
Here's a real life example of what we just described.
Apple is the largest taxpaying company in the world. Perhaps you heard of the recent news that Apple allegedly owes Ireland $14.5 billion in back taxes.
Apple CEO, Tim Cook, wrote an open letter recounting the Apple's history of job creation and community support in Ireland. To date, Apple employees 6,000 people across Ireland. He didn't threaten leaving, but if you read between the lines, that's a possibility. What would you do if you were him?
With that thought in mind, if you own cash-flow property in Ireland – even if your tenants aren't Apple employees – it would be naïve to think that Apple leaving the country wouldn't affect your tenants.
Countless small- and medium-sized businesses count in Apple.
They are a primary driver. Others who work in secondary and tertiary jobs, like bagel places and dry cleaners, are catering to the people who have primary jobs.
Changes in start-up hubs
We've spent time on corporate giants. What about the start-ups that keep economies thriving?
There's been a significant decline in start-ups in the last eight years in the United States, but now it's starting to spike up.
Recently we saw an article referencing a Kauffman report ranking start-up activity in metropolitan communities.
(Hint for news sleuths: Anytime we see a report referenced in an article, we go to the report. It's a way to read below the headlines. Some reports are worth paying for, giving you valuable information you don't have to track down yourself.)
There were several changes from last year. Where Silicon Valley used to lead the start-up pack years ago, it's now down to No. 8 on the list.
Austin, Texas was number one city for start-ups. Second, Miami. Third, Los Angeles. It gets interesting when you see which cities have changed spots.
For example, San Francisco moved up five places to be No. 4 for start-ups. Nashville jumped from 23rd to No. 16.
Why does this matter?
This shows you were there is economic movement, and where people are moving for new jobs.
As our gift to you, send us an email to: startup (at) realestateguysradio (dot) com and we'll send you the report for free.
Observations of multi-family residences and millennials
From articles we've read, the United States is at an all-time low for the percentage of Americans who own their homes. There are more renters than ever now!
Multi-family properties are super-hot in the market, with rents rising.
It's a cycle … and the pendulum will swing again in coming years.
When you think about what's going on, millions of people lost their homes in the recession and had to become renters. We're also still in a weak jobs market. Even though many new jobs are being created each month, they are low-paying or part-time.
Seeking out news clues is always about what affects your tenants. Look at it from their perspective.
Where will they work? Are they likely to get an increase in pay? If not, you won't be able to increase the rent.
Looking at one of the largest demographic groups in the workforce, millennials, you see a common attitude that owning a home is not a primary goal. Millennials are marrying later, settling down later, and seeking mobile living.
When you are aware of what's happening in the broader economy, you make more informed investment decisions.
So listen in as we discuss these and other topics as we search for Clues in the News™!
---
More From The Real Estate Guys™…
The Real Estate Guys™ radio show and podcast provides real estate investing news, education, training and resources to help real estate investors succeed.