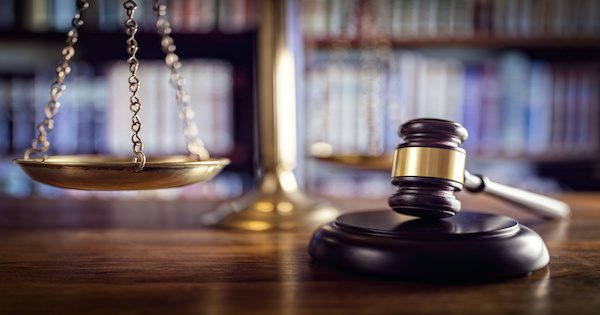 The top players in real estate have the top advisors.
In our latest episode, we take you to New York City to hear timeless wisdom from George H. Ross, known as Donald Trump's "right hand man" for real estate advice for four decades.
Below we share just a few wisdom nuggets from the interview.
Listen in (this is one to listen to again and again!) and you'll hear valuable advice. We're talking timeless wisdom. Personalities included in this episode of The Real Estate Guys™ radio show:
Your wisdom-seeking host, Robert Helms
His wise guy co-host, Russell Gray
World-class attorney, former Trump Organization vice president, and 88-year-old fountain of wisdom, George Ross
---
Listen
---
Subscribe
Broadcasting since 1997 with over 300 episodes on iTunes!
Review
When you give us a positive review on iTunes you help us continue to bring you high caliber guests and attract new listeners. It's easy and takes just a minute! (Don't know how? Follow these instructions.)  Thanks!
---
Making it big in the big leagues of real estate
New Yorker George Ross, has been practicing law for six decades. He's been a confidant and consultant for big corporations, trusted by billionaires because of his expertise.
He's overseen hundreds of deals, with behind-the-scenes stories from his work with Mr. Trump for the past several decades.
One of the biggest things Ross has learned?
"In real estate transactions, it doesn't matter if it's big or small – it's just got more zeros. It's the same. Just the numbers change," said Ross.
"Fortunes have been lost and made in real estate. If you don't know what you're doing, get out of it," he adds.
On working with Donald Trump
Decades ago, Ross advised the bold 27-year-old Trump on an "impossible" real estate deal in New York City. "He approached me and said, 'Come with me and we'll have fun. We'll build some buildings.' And we did," said Ross.
"It was a peculiar relationship. We didn't have any strings attached. I could leave any time I wanted. He asked my opinion on deals. I would tell it like it is. He knew he was getting an honest opinion."
After four decades of a working relationship, Ross has seen Trump in many different situations.
"He never wanted to be ordinary," said Ross. "He had the ability to convince people to do things they wouldn't ordinarily do. He became anonymous with luxury. He became a brand."
Ross's opinion on the Trump's best attribute? "Surround yourself with quality people. He never micro-managed."
He also acknowledges the presidential candidate's flamboyant characteristics. "Does he have an ego as big as a house? No question, he always has," said Ross. "Does he have a tendency to exaggerate? Absolutely. He knows when he's being a showman."
Ross's master tips for approaching negotiation
Most people assume that negotiation has to be adversarial, a win-lose situation. "It doesn't have to be that way," said Ross. "Negotiation is not winning. It's making a deal."
"The best real estate contract is one I can throw in a drawer and never look at," said Ross. Why? Because he trusted the people he negotiated with. Ross advised building a relationship of trust, using the following principles:
Learn as much as you can about the people you are negotiating with. Search their name online, talk to people who know them.
Seek to understand what impresses them.
Help them feel comfortable – they will work with you if they like you.
Take time. Don't rush it.
He shares the idea of "invested time," meaning that when you get the other party to invest their energy, money, and time in a deal, they don't want to give it up.
Being an advisor on NBC's "The Apprentice"
At one point, Trump called Ross in his office and asked him to be a judge on a reality TV show for entrepreneurs. He decided to try it out.
Although he'd been a lawyer for 60 years, an NYU law professor for 20 years, it was the first time Ross was recognized by strangers in airports.
"It was great for me," said Ross, who appeared on the show for 10 years. "I never realized the power of television. Never."
How to get started in real estate investing
When getting started, if you haven't got money to invest, you need to build a reputation. Here's how Ross says to do that:
"Go to the best real estate broker and say, 'I'm going to be the biggest client you ever had. Not now, but if you treat me right, I'll be your best client.'"
Once you do that, the broker smells money. People are attracted to confidence.
"You take that information and analyze it, then you go to the second best broker," said Ross. "Say the same thing. Use the information you had from the first guy. Before you know it, you've got a reputation."
Then Ross says to borrow as much as you can, for as long as you can.
For those who've run out of their own resources, there's smart syndication, using other people's money to invest.
Last word of advice: Don't be afraid of mistakes along the way. As Ross likes to say, "If you haven't failed, you haven't lived."
---
More From The Real Estate Guys™…
The Real Estate Guys™ radio show and podcast provides real estate investing news, education, training and resources to help real estate investors succeed.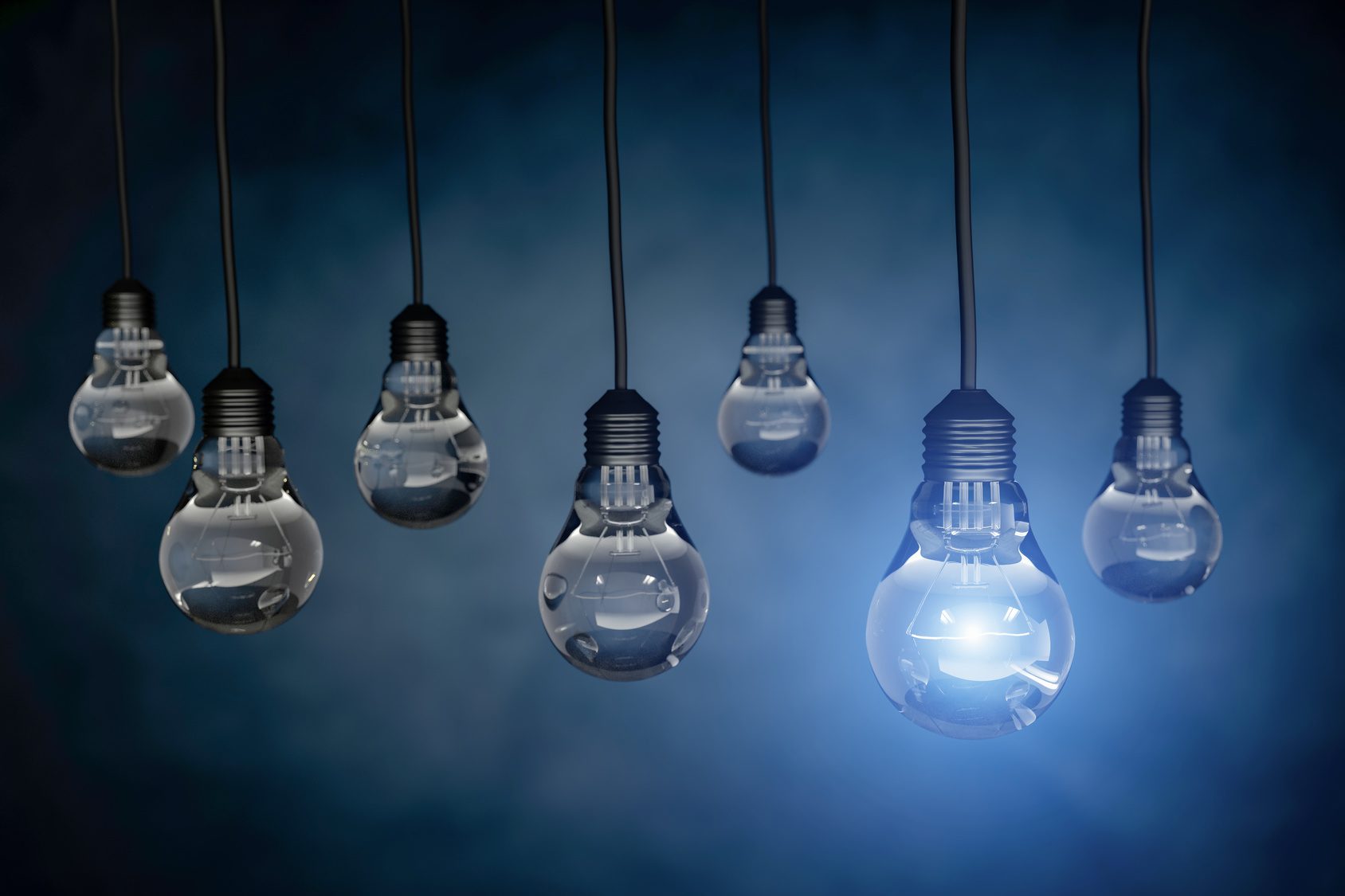 In this week's episode, we lined up six fascinating thought leaders at the seventh annual Freedom Fest – including a candidate for President of the United States!
Everyone at Freedom Fest has one thing in common. We're all in pursuit of whatever "liberty" means to us, whether that's private property or private thoughts.
In this edition of The Real Estate Guys™ radio show you'll hear from:
Your freedom-loving host, Robert Helms
His free-spirited co-host, Russell Gray
Economist and author, Peter Schiff
Investment expert, Adrian Day
Fund manager and bestselling author, Marin Katusa
LatAm Prime Farmland Investments manager, Louie O'Conner
Editor-in-Chief of Forbes business magazine, Steve Forbes
Libertarian U.S. Presidential Candidate, Gary Johnson
---
Listen
---
Subscribe
Broadcasting since 1997 with over 300 episodes on iTunes!
Review
When you give us a positive review on iTunes you help us continue to bring you high caliber guests and attract new listeners. It's easy and takes just a minute! (Don't know how? Follow these instructions.)  Thanks!
---
We're pretty agnostic when it comes to politics. Our guests at Freedom Fest shared their perspectives – you make your own decisions.
Below we've captured a brief synopsis of what they each shared on the show. Listen in for the whole story!
Peter Schiff – Economist, financial broker/dealer, author, and host of the Peter Schiff Show Podcast
Schiff shared insights into the dollar, gold, and stocks. He gives a BIG tip for real estate investors.
"The dollar has gone down consistently over time," Schiff said. "The next decade we can see an even bigger loss of the dollar than the prior century.
Schiff points out that gold stocks have shot up in the last six months. "The environment for gold has never been this good," he said, "people should not be upset they missed it – this party is just getting started."
Schiff shares that the real estate market "is being artificially propped up," with home ownership rates now at a 50-year low.
Here's where the HOT speculative money is involved in real estate money.
When current investors decide they want to get out because they bit off more than they could chew, they will likely drop their properties quickly.
That's where YOU can get great buys.
Adrian Day – Chairman and CEO of Adrian Day Asset Management, a registered Investment Advisory firm
When you want to know what's new with gold, Adrian Day is one of the world's experts.
"Now the gold's starting to move," said Day. "We're seeing people jump on board. There's a lot of money on the sidelines."
Gold feeds on uncertainty, since its value is generally the inverse of the dollar. That makes NOW a good time to be invested in it.
"Everywhere you look, the macro fundamentals are very bullish for gold," said Day.
This is due to several factors. One, interest rates are staying low. Two, there's immense uncertainty in international affairs, especially post-Brexit.
Marin Katusa – Fund Manager, Author of New York Times Bestseller "The Colder War," Director of Copper Mountain Mining Corp.
Once a high school math teacher, Marin Katusa began into investing in metals at age 23. First it was tungsten, then uranium.
Pretty quickly he started writing larger checks, and now is a major investor in Canada's largest copper mine.
With his experience traveling to over 100 countries, Katusa learned the importance of investing in "the right people, at right time, and the best assets."
What do you do in a time like this, when there are negative interest rates?
"There's a lot of confusion and uncertainty," Katusa said, "The Brexit really woke people up. People don't know where to put their money for safety."
He recommends being careful where you put your physical gold.
Katusa also advises AGAINST investing in coal.
"Coal not only has the environmental aspects working against it … but China started changing the rules on coal," said Katusa. "I have zero coal investments."
Louie O'Conner – General Manager, LatAm Prime Farmland Investments
O'Conner shared a unique, new way to invest in agriculture.
Through LatAm Prime Farmland Investments, you can make individual investments in a Colombian aloe vera farm.
Aloe has been known for medicinal properties, and it's also becoming a popular flavor in drinks. For example, recently, Coca Cola invested in an equity share in a Los Angeles-based aloe company.
"We call it 'farm-in-a-box. It's hands-off. Turn-key. The investment includes management until the first harvest," said O'Conner.
The aloe vera crop in Colombia is run by an established, well-educated family.
Entry level investment is $38,000 for one hector, or 2.47 acres of land. Investors pay annually, but the aloe is harvested three or four times a year.
We share more details on how to invest in this unique opportunity in our show.
Steve Forbes – Editor-in-Chief of Forbes business magazine
Steve Forbes, a publishing executive who was twice a candidate for the nomination of the Republican Party for President, has great passion for America.
His new book, "Reviving America," advocates three reforms to improve the United States:
Patient control of healthcare. He suggests more transparency to arm patients making care decisions, such as infection rates at hospitals.
Tax code. He says the U.S. needs to remove the complexities, and simplify taxes.
Stability of the dollar. He argues money should have a fixed value, as it did for 180 years.
Forbes' news platform has grown substantially. "Our paid circulation is the highest it's ever been," said Forbes. "We've got 60 million unique visitors a month on our website, and over 1,000 contracted contributors … we're producing a magazine every day.
Gary Johnson – Libertarian Candidate for U.S. President, Former Governor of New Mexico
We asked U.S. Presidential Candidate, Gary Johnson: What does America need?
"Most people support everyone making their own choices in their own lives," said Johnson. "Given the polarity of the two major candidates, the opportunity is open."
Johnson argues a need for less government, since big government costs money and takes away individual liberty.
"Count on me to sign any legislation that simplifies tax code," Johnson said. "Democrats can't balance a checkbook. Republicans force an agenda on other people."
Whatever your political leaning, we at The Real Estate Guys™ encourage you to take a step back and look at the big picture.
As an investor … real estate or otherwise … it's critical to stay informed of the forces and trends looming on the horizon which can and will affect your wealth.
So join us at the longest-running investment conference in the U.S. and take the reins on your future.
---
More From The Real Estate Guys™…
The Real Estate Guys™ radio show and podcast provides real estate investing news, education, training and resources to help real estate investors succeed.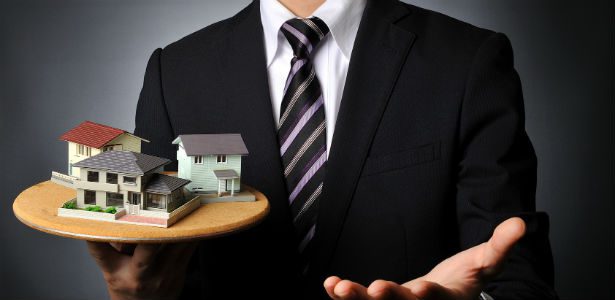 Have a burning real estate question? Shoot it our way.
Every couple of months we do an "Ask The Guys" show. In this week's episode, we shared several real-life questions from our listeners and provided our ideas on how we would approach their situation. (Note: We do not give advice. We provide ideas and information. We recommend getting professional counsel.)
Below are summaries of four of the questions we covered this week ranging from market selection to self-directed IRAs to optimum use of leverage.
---
Listen
---
Subscribe
Broadcasting since 1997 with over 300 episodes on iTunes!
Review
When you give us a positive review on iTunes you help us continue to bring you high caliber guests and attract new listeners. It's easy and takes just a minute! (Don't know how? Follow these instructions.)  Thanks!
---
Question: Nicole from Pennsylvania wrote, "My husband and I have saved up $30,000 cash to purchase an investment property. We're prepared for a 20% down payment and are interested in the condo rental market in Florida. What do you know about that market?"
We like to say, "Live where you want to live, invest where the numbers make sense."
First, visit with your mortgage professional and see what you qualify for. When you know what you can afford, it's easier to tackle where to invest.
As a background on Florida, it's been a great job creation market. A lot of baby boomers have moved there, as it's known for being a popular state to retire. We are fond of the central Florida market. It might be a bit pricey for what you've saved at this point, since you'll want to have a contingency cache.
As part of your budget, you'll need to allocate resources to travel and your team. Don't be skimpy on picking the right person. In fact, if you're buying out of state, it's often wise to let a local property management company help you find a property.
One caveat: When you're looking at condos, consider the condition of the HOA. That's something you'll want to make sure you understand before making a purchase.
Question: Ryan in Georgetown, Massachusetts, age 23, is living at home with his parents and considering buying a home rather than renting. He asks, "What's the ideal percentage to put down? Who should be on my team?"
To answer both questions, you need a great mortgage professional on your team. There might be mortgage programs available for first-time home buyers. To make sure you take advantage of them, your mortgage professional will be your best friend.
He or she will also pull up your credit score, the starting point to see what kind of credit you qualify to receive.
We recommend planning your credit approach to property ownership a year in advance or more. If you don't want to wait, you might need a co-signer.
If your income is low enough, you may want to owner-occupy your first property. Live in it for a little while, then turn it into a rental property. If you can force some equity, making valuable updates to the property, you can use that on your next investment property.
We don't recommend a condo. A single-family home is a good bet, as far as liquidity.
When you are young and willing to compromise on your lifestyle, feel free to be creative. For example, you can go bigger than you may be comfortable on your own, then rent rooms out to your friends.
If you're interested in learning how to invest using other people's money, we will share in-depth about how to do that in our upcoming Secrets of Syndication Success event.
Question: David in Boise, Idaho, asked: "Are there limits, as a percentage, to invest my self-directed IRA? Can I invest it into one property?"
We definitely recommend you talk to a tax advisor. If your IRA is self-directed, then yes, you are legally allowed to invest as you please.
While you can, the bigger question is should you invest it all into one real estate project?
Generally speaking, it's not a good idea to put all your eggs into one basket. It may be prudent to diversify.
We don't have all the details on David's portfolio, but the general principle is it's never good to be greedy. Sometimes you swing hard and get the Grand Slam, and sometimes you strike out. If you're not prepared to strike out, it might not be the best route.
Question: Kevin in Bellingham, Washington, asked: "What do you think about paying for online real estate courses? If that's not advisable, is studying for a realtor's license a good idea?"
We are big proponents of paying for education. But make sure it's a quality education with a reputable teacher. You should always know somebody's agenda.
For example, our agenda is to teach you the market. At our events, we're not looking to sell you property. We're looking to teach you the market.
Once I spent $2,500 on a one-day course. I thought of it as an investment and have used the knowledge I gained that day to make a far greater return.
Don't hold back on investing in your future. When you can gain actionable knowledge, expect that you will get a return. It's up to you to put knowledge to practice.
As for a realtor's license, most of the time when you're getting a professional license, you are being trained on how to represent someone else. You'll learn the legalities and structure of how to help. That's good information to know, but it might not be necessary, depending on what you want to accomplish.
Spend time around other investors. Rely on your technical advisors. If you need a specific skill beyond that, invest in your education and then use that knowledge until it pays you back.
---
More From The Real Estate Guys™…
The Real Estate Guys™ radio show and podcast provides real estate investing news, education, training and resources to help real estate investors succeed.
Nobody wants to get stuck with a problem property. You know what I mean … buying a house that turns out to be uninhabitable or a commercial building that ends up exploding your rehab budget. How do you avoid these kinds of mistakes?
While there is no guarantee to preventing all surprises, when you're in-the-know about property inspections and do them right, it's much less likely you'll have to pay a costly price later.
Get your inspections. Get them done right. We share how, why, and when you need inspections in our latest episode of The Real Estate Guys™ radio show, pulled out from the archives with your hosts:
Your inspect-it host, Robert Helms
His no-wreck-it co-host, Russell Gray
---
Listen
---
Subscribe
Broadcasting since 1997 with over 300 episodes on iTunes!
Review
When you give us a positive review on iTunes you help us continue to bring you high caliber guests and attract new listeners. It's easy and takes just a minute! (Don't know how? Follow these instructions.)  Thanks!
---
Lead, asbestos, mold. Discover these nightmares in your new property and you'll wish you'd done your due diligence.
Want to know how to avoid buying a "land mine" property? Due to popular demand, we pulled out a favorite from the archives (and added a new trivia question) about property inspections – when, why, and how to get them.
It's not the sexy side of the business, but inspections are absolutely critical so you know what you're buying.
Why bother getting an inspection?
I can't emphasize this enough: inspections are a critically important step in your due diligence.
If you're looking to have any people use the property, especially for residential purposes, you're financially responsible to maintain the property at a certain level of habitability – that's your responsibility under the law.
Again, if you're buying to rent out to tenants, you better know what condition it is in.
Robert shares an example of a dilapidated house he bought without a property inspection. Why would he do this?
He was planning to tear it down and build a new development in the area. He didn't care if the structure wasn't sound, since he was only looking to secure the land it was on. That's one scenario that makes sense to skip inspection.
Get a third-party property inspection
Depending on what you're doing with the property dictates the type of inspection you need. Your first inspection is a personal inspection – you looking around yourself.
Then, your first line of defense is a third-party inspection.
Schedule a time, and show up yourself with the inspector. We recommend this because you can be taking notes and asking questions on the spot, rather than reading a report later that might not make sense.
Being there with the inspector gives you a gut-level understanding, and you can ask things like, "Are you really concerned about this?" or "What's the age-life of this house?"
Many inspectors will point to other trades. For example, they may recommend you get a roof inspection. (We think of this like going to a general practitioner doctor who sends you to an ear, nose, and throat specialist.)
Keep all of your inspections and records of everything you did to make improvements. Then when you are getting ready to sell, you have validation of all the value you've added.
A note about "Subject to Inspection"
Sometimes, especially for larger properties with multiple tenants, you may have a "Subject to Inspection" clause.
This means you get an opportunity to inspect when you're in contract and you have earnest money.
Why?
If you're buying multiple units, the owner doesn't want to disrupt the tenants just because you're wanting to take a look.
For these kinds of deals, you want to get through the discovery process quickly. Cover the things that do matter. If it's a competitive market, you don't want to miss the deal.
If you're looking at a big-deal property that will need some work, we recommend you bring your own general contractor or project manager. Then they can give you their bid and you'll be better prepared to understand the numbers – especially if you have a tight rehab budget.
Aim to be more prepared than your competition (other bidders) and you'll be better off to make smart decisions.
Lesson learned from a real estate broker
We've learned over the years that you have to pick your battles. One piece of advice: Don't ever go back to the seller and attempt to negotiate something if you're willing to walk away if they say no.
For example, we've seen buyers who would say "We've got to get the seller to cover that," for something that cost $100. Sometimes it's just not worth asking!
We recommend you always have an agent involved. They see a lot of properties and are a huge value add. Great agents will always have the inspections up front.
You want a great agent. You want to pay them a lot of money. Don't go cheap on this.
Our friend, "Rich Dad Poor Dad" author, Robert Kiyosaki makes sure his agents get paid full commission, and usually more. He knows you get what you pay for.
You want to hire experienced agents in the niche you're buying. Don't be penny-wise and pound-foolish for the asset you will be responsible for.
What types of property inspections are there?
There are lots of inspection types, including the five below. Again, this is all dependent on the type of property you're looking at.
There's the physical inspection, meaning walking the grounds, with eyes on the property.
Then there's an outside inspection – research done on the area around the property. For example, is the property in a place where it may flood?
Environmental inspections – involve maps reading the surrounding property. Robert needed this for a Las Vegas property located a quarter mile from an abandoned gas station. The least expensive is a Phase 1, and you may need to do a Phase 2, depending on the feedback.
For a seismic inspection – recommended in places with lots of earthquakes – you want to know if you're in a seismic zone.
If you're buying property for agricultural purposes, you can have an agricultural inspection, where third-party inspectors come out to do soil inspection to check on the type of nutrients in the soil.
Proper inspections are a BIG part of proper due diligence…and even more so when you're making investments with other people's money.
---
More From The Real Estate Guys™…
The Real Estate Guys™ radio show and podcast provides real estate investing news, education, training and resources to help real estate investors succeed.

Before sharing highlights of this week's episode, let me say we had a blast interacting with you folks in person at our Dallas field trip event.
It's always fun for us to hear about the deals you're doing and shake your hand. Thanks to those who attended and the great vendors who treated us well. We'll be back!
As part of our discussion with locals in the Dallas area, we were reminded of the importance of paying attention to the market – especially when you buy property away from where you live. This week we dish details about how to keep your thumb on the pulse of the market.
---
Listen
---
Subscribe
Broadcasting since 1997 with over 300 episodes on iTunes!
Review
When you give us a positive review on iTunes you help us continue to bring you high caliber guests and attract new listeners. It's easy and takes just a minute! (Don't know how? Follow these instructions.)  Thanks!
---
Gradual Market Change Happens – Pay Attention
If you're old enough to have gone to a high school reunion (especially one with a couple of digits), you'll understand this.
Think back to your last reunion. Remember seeing your friends from high school and thinking, "Oh, they look so much older and so different"?
Guess what? They are looking at you, thinking the same thing.
The principle here is that it's tricky to observe slow changes. Since we see ourselves in the mirror every day, it's hard for us to notice differences that occur over time.
The same is true for the real estate market.
You owe it to yourself to make sure you're watching and paying attention.
When you're looking from afar at a market via screen, in the comfort of your pajamas at home, you look at statistics and reports on the news.
Keep in mind, mainstream media is generally slanted from the viewpoint of homeowners. One simple example: "Bad news" for tenants that rent rates are increasing, can be "great news" for you as a landlord.
The market could shift and you won't recognize the change unless something wakes you up. Often, it's a problem.
Go Beyond Data: Make Sure You "Kick the Dirt"
Rather than wait for a red flag to arise, make sure you "kick the dirt" as we like to say, or visit your market in person.
There's a vibrancy you can feel when you are in a place. A vibe that gives you a gut-feeling about the people, the context of the surrounding area, and clues to the direction the market is going.
You will never get it on the Internet, although that's a good place to start. Feeling the market is as much a part of your decisions as doing the math.
This isn't some hokey "feelings" stuff – think about the biggest partnership decision you make – marriage. While you can have some data on your romantic interest: the types of ideals they have, the types of activities they enjoy, etc., ultimately you have to feel something special about them to make the commitment.
Let's apply this to real estate and being an investor.
Say you have a fancy chart representing the demographic in an area. That's nice, but you can't feel it. You have to see it.
You go into the local Starbucks, the Costco. You see the people, the way they interact, the types of cars they drive.
Another example: Michael Becker, one of our Dallas real estate friends, shared this great six-page case study. It had all the data – measurements, floor plans, cap rates, etc.
Yet, we only had a small snapshot with his fined-tuned PDF.
When we walked through it, met his tenants, saw the cars in the parking lot, and stood outside the building, THAT'S when we really got it!
Remember, You Are in the PEOPLE Business
When you're visiting the area, every person you come into contact with can be a resource.
From the barista serving you coffee to the Uber driver taking you to your hotel, ask questions.
I like to start broad: "What's going on in the real estate market?" You can add follow-ups, things like, "I heard about this legislation – what do you think about it?"
When you talk to people who live there, you'll get honest answers.
Also, pay attention to the job market in the area, as that affects the people who affect your bottom line.
If a big employer moves out and takes a chunk of their workers, it will trickle into the tertiary services – the laundry services, the grocery stores, etc.
Without a main industry, your tenants – and your investment – may feel an impact.
At the end of the day, you're not even interested in the property. You're interested in the TENANT. The property is just the price of admission.
5 Off-Site Sources for Local Market Information
We know you have a life. Checking in on the real estate market doesn't have to take a lot of time. But it's better to dedicate some time regularly than regretting it later. Here are five ways we recommend you keep the pulse:
Local Chamber of Commerce. Their job is to sell the market, and they often put together annual publications sharing latest updates.
Google Alerts. I'll often do specific alerts for things like "economy+Dallas" or "properties+Dallas" so I see the news stories about those topics. You can set up as many as you want.
Trade Journals. Get subscriptions to the trade journals covering your market. This gives you the high-level view of what's happening.
Your local team. When you've got a property manager and other team members set up in the area, call them regularly to see if there are any big indicators of change.
Price checks. Using any real estate website, plug in your product type (say, 3-bedroom, 2-bath) and compare over time. For example, in Dallas we saw a house that was $125,000 and rented for $1,150. This year, the same house is worth $145,000 and rents for $1,345. If the rent had stayed the same, it would mean investors were chasing yield. You want to understand WHY the price went up. 
Using both an in-person and online approach, you'll know when it's time to double down on buying properties or head for the exits.
If you haven't attended one of our fabulous field trip events, where we experience the local market and bring together like-minded investors, we'd love to meet you.
In the future, we'll be meeting up in Atlanta and Memphis – come join us! 
---
More From The Real Estate Guys™…
The Real Estate Guys™ radio show and podcast provides real estate investing news, education, training and resources to help real estate investors succeed.
Develop Yourself to be a Real Estate Developer
Ever thought about development or want to learn how to pick a great developer? In our latest episode we spoke with internationally acclaimed real estate developer, Beth Clifford. She gives insight into the attributes needed to successfully develop real estate.
But first, a bit of background on forcing equity.
For many recent years you could buy properties at "below replacement cost." The basic idea of "buy low, sell high" drew a lot of interest, and many people jumped on the flipping train. Now there are not many properties like that. So that leaves us with another opportunity: real estate development.
Development is the same thing – it's just a bigger project.
You can take an asset of land and add to it capital (via labor, building materials, equipment, etc.) and increase market value. This is what we at The Real Estate Guys call "forcing equity."
To force equity, you don't have to be a general contractor, developer or real estate agent. You have to be an organizer. Be able to pencil it out, get the right team together, and have a plan that makes sense.

---
Listen
---
Subscribe
Broadcasting since 1997 with over 300 episodes on iTunes!
Review
When you give us a positive review on iTunes you help us continue to bring you high caliber guests and attract new listeners. It's easy and takes just a minute! (Don't know how? Follow these instructions.)  Thanks!
---
Bring the Skills You Already Have
Talented Beth Clifford, who's led more than $3 billion in real estate development projects. She started out in IT and switched careers in her mid-thirties. How did she pull that off?
"I knew how to create a process and get the right people into the right chairs," said Beth. "It's all about the right people, right place, right time, and right resources."
She used the same skill set she'd honed in her previous field – a sharpened ability to execute with a team – and learned the real estate vernacular and business process.
"If you understand at the highest level the business problem you need to solve, you break it into the pieces," said Beth. "Break those pieces down."
Say you have a piece of land. You know you need to build a building, coordinate utilities, etc. Talk to professionals and chunk it into individual pieces.
We see it like being an executive producer of a movie. You don't need to know all the details. All of those key people with expertise can help – you be the strategic thinker and visionary to pull off a project.
Know Your Audience – Remove Your Risk
Whatever you're going to produce, it has to be something people are willing to pay for.
We discussed this with Beth – your definition of "Minimum Viable Product" or MVP. Define it, and test the proof of concept. For example, can you attract a buyer with renderings, before the physical product is complete? Seek for validation from your potential buyer early on.
To lessen risk for the developer, Beth advises shortening time frames and maximize value. You want very little time (she recommends hours!) between getting your product finished and it being used.
In her firm, the team looks at what's working and not working in a market, and then considers what could be different. That's where they want to fit.
For example, Beth shares about her project redeveloping historic multi-million dollar homes, market class A, in the D.C. area.
They researched.
They clearly understood their buyer: working CEO with a stay-at-home spouse, generally a highly social person. These were formal, gracious people. Much of the existing products in that space were big-box homes, "blow up with air" that offered no greater utility. Beth's team created a different class, with private entertainment quarters. Those turned out to be the winning buildings.
They could sell them at a premium and turn them in less than a month.
Want to learn more about how you can know your market from Beth? She'll share more success stories and useful tips in person at our Summit at Sea.
Never Race to the Bottom
One more thing Beth advises … watch out for the trap of becoming the "lost-cost option."
Rather, she says, "I'm never involved where you're racing to the bottom. The big production guys can't be beat. They will always be able to come in under your cost."
Instead, look where the current players are. What are they doing that works? What can be done better? Beth takes the mid-level market and increases the price of her product, with a clear idea of what the buyer is looking for.
More From The Real Estate Guys™…
The Real Estate Guys™ radio show and podcast provides real estate investing news, education, training and resources to help real estate investors succeed.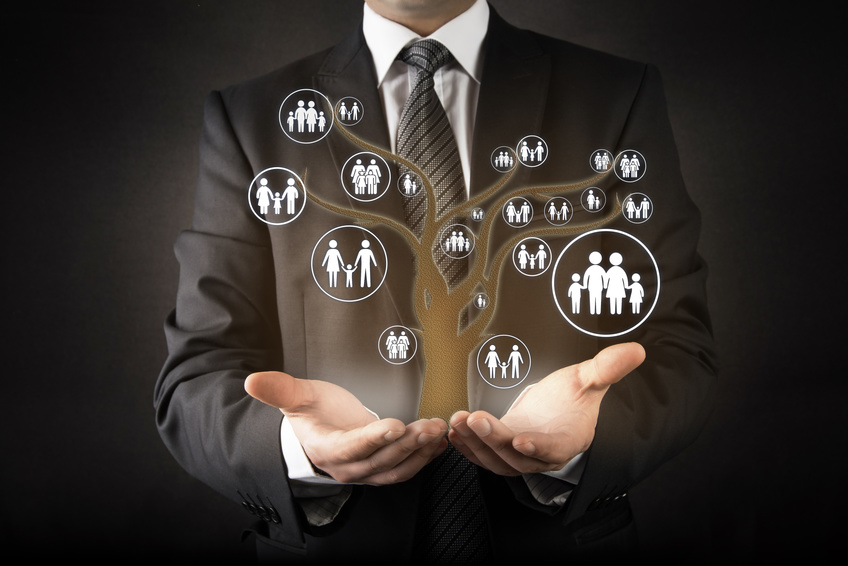 It's tragic when one generation leaves a fortune to the next and they squander it. Or some unforeseen event wipes out a family's business or portfolio…and the heirs have no idea how to rebuild.
It's one thing to build a fortune and another to raise a fortune builder.
In this episode we talk about building generational wealth by raising capitalists.
In the studio and behind the microphones for this father and son edition of The Real Estate Guys™ radio show:
Your son-of-a-Bob host, Robert Helms
His Sean daddy co-host, Russell Gray
The Godfather of Real Estate, Bob Helms
Co-host in training and budding Seantrepreneur, Sean Gray
---
Listen
---
Subscribe
Broadcasting since 1997 with over 300 episodes on iTunes!
Review
When you give us a positive review on iTunes you help us continue to bring you high caliber guests and attract new listeners. It's easy and takes just a minute! (Don't know how? Follow these instructions.)  Thanks!
---
Leave More Than Money…Pass on the Skills for Creating Wealth
We've all seen examples of someone rising from the dust to create enormous wealth. It's a heroic feat. Tragically, sometimes when wealth is passed on, the next generation squanders it through greed, negligence or incompetence.
So we up the ante on the old adage, "Don't give a man to fish, teach him to fish."
Rather, we say, "It doesn't stop with the second guy in the boat." It's a much bigger picture. The influence of one generation can impact hundreds, thousands of posterity.
Consider the wealthy, successful, brilliant people who founded the United States of America. They chose to stand up to the greatest armed forces in the world to create an environment of opportunity and prosperity for their families and the generations that would follow them.
Right now, at this time in history, it's more important than ever to teach up-and-coming generations how to create prosperity through business and investing.
Want to do more just donate your wealth to you children? More than preserving money and protecting money, prepare your heirs to think and live like entrepreneurs.
In other words, show your children how to CREATE wealth.
This is a topic near and dear to our hearts.  We're at that season in life where you start thinking beyond our own lifetime.  What's our legacy going to be?
Probably like you, we care about our family's future…even more than our own.   In this episode, "Creating Wealth for Generations" we bring in representatives and get perspectives from three generations to discuss ways to ensure the wealth-building mindset is passed on.
Seasoned Wisdom – Tips from the Godfather of Real Estate…
Robert's dad, Bob Helms, our powerful mentor and the man we affectionately refer to as the "Godfather of Real Estate," has been a real estate investor for six decades. Even in his 80's, he's still got contagious enthusiasm for investing.
"I'm still very excited about it. Being involved gives me access to people who are doing it today," said Bob. "The reason I'm doing as well as I'm doing at my age is I'm involved."
For those in your 60's, 70's, 80's, looking back at your time as a parent and grandparent, Bob recommends learning lessons from the past…but not dwelling on them.  Move on from there.  Bob made his own mistakes, and advises failing fast and moving on sooner.
As for Bob's parenting advice: You can't push your kids where you want them to go. You can't force them along.
Instead, create environments which let kids experience possibilities. As hard as it can be sometimes, don't give them all the answers. Let them learn at their own pace.
Introduce them to people doing what they want to do. Get them in places where they'll be exposed to ideas which excite them. This is how you process life.
To Find Great Answers Ask Great Questions
Like most kids fresh out of college, Russ' son, Sean Gray, felt unsure about his future. Yet, with a little guidance and his own go-getter ambition, at 24, Sean is now an active entrepreneur and investor.
When he was "22 without a clue," and his shiny new college degree in hand, Sean was tempted to ask the same question as his fellow grads… "What can I do to make money?"  It's what nearly every student entering college is preparing for and the primary thing they focus on when they finally finish school.
And it SEEMS like a a good question.  After all, isn't the whole point of working to make money?
Maybe.  But maybe not…
The "What can I do to make money?" question makes money the end goal…with the requirement to do something to get it.
With a little guidance from his mentors, Sean re-framed the question.
Instead, Sean asked himself, "What can I build that will afford me the lifestyle I want to have?"  In other words, don't live to get paid…get paid to live.
As Sean had seen from his mentors, this mindset requires more work in the beginning.  But it yields a very different…and arguably better…answer.
So Sean went after a lifestyle and focuses on building businesses and investments that fit.
Now in his mid-twenties, he says he feels retired because he does what he wants, when he wants…and gets paid to live.  He has so much freedom because he asked a better question and went to work on finding a better answer.
Sean's living the advice of Thoreau, who said, "Go confidently in the direction of your dreams! Life the life you've imagined."
No one else can determine what your dream life is or what your path should be – we each have to create that for ourselves.
Tips for Millennials from a Millennial…
For our younger readers and listeners, Sean offers three tips he's using to get a Real World Masters…
1. Change the way you think. Rather than sticking to the comfortable route, like the rest of the products of the school system, educate yourself about money and how to build it.
2. Get a mentor. Find whoever's best at what you want to do. Learn from them.
3. Change the people you're around. Spend time with people who have similar goals and aspirations…people who encourage and inspire you to push yourself towards your goals.
Prepare Your Heirs… So They Won't Have to Repair Errors
During our last Summit at Sea, we heard from internationally recognized estate planning attorney, Jeffrey Verdon, who's helped affluent families and business owners solve comprehensive estate planning problems for more than 30 years.
He saw up close that when wealthy individuals passed on their wealth, the next generation would far too frequently squander it.  He thought it was his job to prepare the heirs, but realized he need to solve a bigger problem…repair the errors of entitlement.
As the authors of "The Millionaire Next Door," put it, avoid providing children with "economic outpatient care."
Instead, if you want the next generation to think like an owner, let them own it!  Even more important, let them BUILD it.  Whatever "it" is for them.  Sometimes…often…their passion, purpose, mission, vision and values will be different than yours.
That's okay.  It isn't a business or portfolio your building.  It's an entrepreneur and investor.  So WHAT you build is far less important, then WHO you build.
The key is to put your kids in environments where they can discover their potential and opportunities…and then go to work on developing their potential into abilities, achievements and assets.
Your role is to be their mentor…or one of them…and then help them find others as needed.
Where to find these mentors? We're asked this a lot.
One option is to create your own group.  If you happen to run around with high achievers, it might be a good idea to look for opportunities to get everyone together.  Kind of a multi-generational mastermind group.
You can also attend topic live events where the right people are already all coming together.  You can attend lectures, workshops, networking events, etc.   We're huge advocates for live events…both ours and others'…because they provide deeper focus, getting your away from your daily distractions, so you bump into a great idea or relationship.
For a young person…and really for anyone…one of the BEST places to start is our annual goal setting retreat.  After all, if it's about building a lifestyle that pays you to live it, the first thing you need to do is figure our what you really, REALLY want.
It sounds easy.  But so many people have been on a pre-scripted track for so long, they've lost touch with many of their hopes and dreams.  But it's never too late.
So listen into this inspirational and practical episode and consider how you might creating wealth and wealth creators…so you can leave both an big estate and a powerful legacy when it's your time to move on to the next thing.
More From The Real Estate Guys™…
The Real Estate Guys™ radio show and podcast provides real estate investing news, education, training and resources to help real estate investors succeed.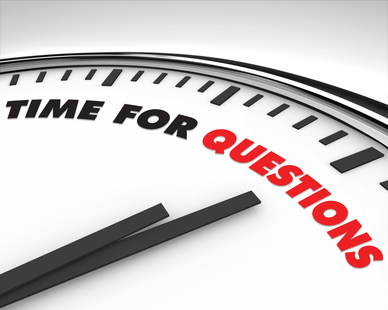 In another intriguing rendition of Ask The Guys,  we dig deep into the email grab bag and pull out another great batch of listener questions.
Behind the mics but ahead of the times for this Ask The Guys edition of The Real Estate Guys™ radio show:
Your Answer Man host, Robert Helms
His questionable co-host, Russell Gray
---
Listen
---
Subscribe
Broadcasting since 1997 with over 300 episodes on iTunes!
Review
When you give us a positive review on iTunes you help us continue to bring you high caliber guests and attract new listeners. It's easy and takes just a minute! (Don't know how? Follow these instructions.)  Thanks!
---
How to Invest in Out of Area Real Estate
This questions comes up ALL the time….especially from people living in high cost, low rent areas like California.
We always say, "Live where you want to live, but invest where the numbers make sense."
Easy to say.  But how?
The answer isn't complicated, but it does take some work.
First, get in touch with your inner investor.  That is, decide what you want your real estate investing to do for you…and what you're willing to do to get it.
Sometimes travel's involved.  You'll definitely need a team.
Next, pick a market that is likely to provide the kind of real estate opportunities you're looking for.
Some areas are tight supply relative to high demand.  That means they're expensive and likely to increase.  But they probably won't cash flow.
Other markets provide solid cash flows and abundance of working class jobs.  But don't hold your breath for huge equity gains…unless you force it through adding value.
Once you have a market, it's CRITICAL to build a TEAM.  And the most important, yet most unappreciated and overlooked team member is the lowly property manager.  This is the MOST important person on your team.
After all, your property manager is the primary person responsible for managing income and expenses.  But your property manager can also help you identify prospective properties to purchase.  It's something we put a big emphasis on in all our market field trips.
Sadly, most newbie investors get excited about the property and pro-forma financials…and then figure out the market and management later.  BIG mistake…and one you should avoid.
What's the Best Investment for a Sixty-Something Passive Investor?
That's like asking what's the best medicine.  It really depends on what's ailing you!
With that said, we think the first and best initial investment for ANY investor is in education.
As Ben Franklin said, "An investment in knowledge pays the best interest."
But as much as love books, podcasts, webinars, seminars, summits and field trips…sometimes a great way to learn is simply to talk with some experienced investors.  Especially those who don't have anything to sell you.
Generally speaking, "best" is really a matter of suitability.  The goal is to pick an investment vehicle and strategy which is most likely to produce a desired outcome with minimal risk.
With that said, ALL investing decisions have risk….including a decision not to invest…or a default decision not to invest by not deciding anything at all.  In other words, inaction is an action by default.
So when you know you need to do something, the trick is to think about what you're really aiming at.
In financial planning, it usually comes down to the following categories:
Preservation of Purchasing Power (some call it Preservation of Principal, but we think that's a misnomer.  Because if you're sitting in a currency which fails, or a bond or note which pays in a currency that fails, you may get paid back, but you won't be able to buy anything)
Income (interest, dividends or profits from ongoing operations…like rent)
Capital Appreciation (equity from buy low, sell high)
Growth and Income (a balance between growth and income…something income producing real estate does quite well).
Then you have to look at time frames and liquidity.  How long can you leave the money in the investment?  What if you have an emergency and need the money out sooner than expected?
If not being able to get to the money creates a unbearable hardship, you can only choose investments which can be quickly sold or otherwise converted to cash.
Typically, the more liquid an investment is, the lower the return (think savings account)…or the more volatile the pricing (think stocks).
Real estate is relatively stable, but not very liquid.
This a bigger topic than a blog or a broadcast, but an important one.
Basically, it comes down to knowing your needs and understanding your options.  Both require asking good questions, verifying the answers, and thoughtfully considering how to best select the investment choices whose features most align with the needs you're trying to meet.
Where to Get Money for Building and Investing?
Another common and popular question.  The great news is there are LOTS of options!
Typically when people ask this question, it's because they aren't lendable or banks aren't lending.
So aside from traditional loans where you need to qualify based on your credit, income, net worth and (sometimes) your investing experience, private money is a place many investors are turning to these days.
In our Secrets of Successful Syndication Seminar we talk about how private investors can serves as lenders or as equity partners, or as both.
And with interest rates so low and the stock market so volatile, many people are looking at private placements back by real estate as a great place to invest their savings.
Many of these private investors are discovering they can use funds from their self-directed IRA, in additional to their other savings and investments, and enjoy the benefits of real estate without the hands on hassle.
So if you have investing expertise and can show a private investor how you can put their money to work in your deal and pay a good return, you'll probably get some takers.
You still need to "qualify", but it's personal based on the relationship, the deal, and your's and your team's ability to execute.
Where Can I Find an Experienced Investor to Mentor Me?
This is a GREAT question for several reasons.  First, it implies the need to learn from someone more experienced.  Real estate investing attracts a lot of mavericks and they naively dive in because it looks easy.
Then, when they get in trouble, they don't have anyone to turn to for help.  Or they're embarrassed and just try to figure it out on their own.
If you push your limits (and you should), you're bound to get stuck at the upper limits of your ability.  This is where your mentor can help you break through.
They key is to have the right mentor with the right access and relationship.
This is a TALL order because most successful people are very busy.  So when you find a prospective mentor, you'll need to provide something of value.
So the first thing is to decide what kind of investor YOU want to be.  Then go look for someone who's been successful doing what you want to do.
Next, figure out a way to get close.  You want to learn as much as you can, so you can look for ways to add value.
Obviously, sometimes people who love to teach create mentoring programs.  And if they're credible and qualified, these can be great investments.
Other times, you might find someone to mentor you in exchange for your helping them.  For example, you could volunteer time to do research, vet deals, inspect properties or assist an active investor in some way.
A GREAT way, if you have the ability, is to help an expert investor write a books, create a seminar or develop a training program.  Now you're on the inside, and you get a front row seat for all the best ideas.
You're Just One Good Idea or Relationship Away from a New Success
While it's true you need to kiss a lot of frogs to find the Prince Charming real estate market, team member, deal, investor or mentor…when you find that winner, it suddenly all becomes worth it.
And because most people don't have the fortitude to keep pressing forward, you'll find the longer you stay in the game, the less crowded it is.
So keep on kissing those frogs and it won't be long before you leap frog to the top!
More From The Real Estate Guys™…
The Real Estate Guys™ radio show and podcast provides real estate investing news, education, training and resources to help real estate investors succeed.
Life as a real estate investors means making choices between the many options available.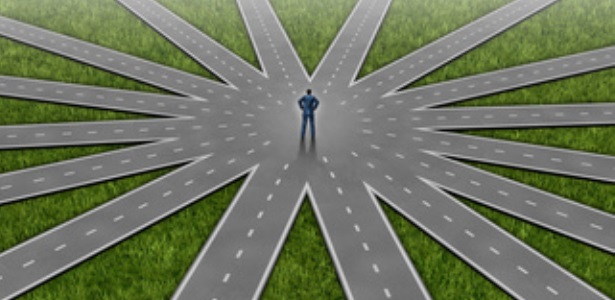 In this episode of Ask The Guys, we take on a pile of listener questions that have to do with choosing.
Making the choice to be in the studio for this decidedly interesting episode:
Your choosy host, Robert Helms
His cheesy co-host, Russell Gray
The prime choice for wisdom, The Godfather of Real Estate, Bob Helms
Special guest contributor, Danny Kalenov
We kick off the show with a Happy Birthday greeting to the Godfather, who just celebrated his 80th!  We're guessing he's learned a thing or two about investing over that time.
Then we take on a question from a young guy on the other end of the age spectrum.  He's just getting started and wants to know how to build up his credit and credibility.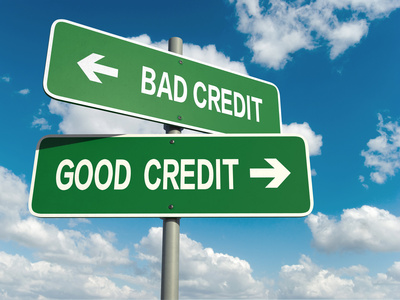 Since a credit score is really a reflection of how one handles credit, the somewhat obvious answer is to start handling credit responsibly.
It starts with simple accounts like cell phones, utilities and small credit cards.  Then you can graduate up to installment loans like a computer, car or personal loan.
The goal isn't to go into debt…at least not yet.  It's simply to demonstrate a consistent history of timely payments.  And the sooner you get started, the better.
But while you're doing that, you can still go do deals.  It means you have to find partners who have what you lack and need what you have.
For a young person, you usually need everything, but you can offer hustle, specialized knowledge, relationships and deal flow.  For older, busier folks, those things are hard to come by.
And just like credit, you build credibility over time when you behave correctly.  Dress right, keep your promises, show evidence of success and responsibility, associate with credible people, and do your homework!  People can tell if you know what you're talking about…and they'll judge you by your knowledge and your ability to articulate it.
Another question came up about how to find prospective investors.  The GREAT NEWS is that a recent law is opening up more options for real estate entrepreneurs to promote their offerings without running afoul of securities law.
Technology brought peer-to-peer lending into the marketplace several years ago.  Now, the new law opens up this crowd funding concept to equity investing.  And there are many crowd funding platforms (on line marketplaces) created…with more coming.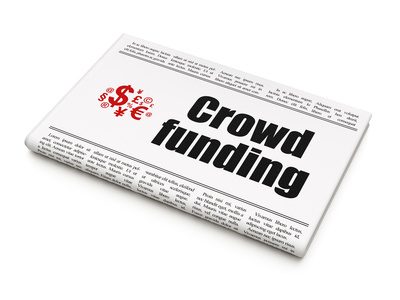 But you don't have to wait.
You still have the choice of to raise money the old-fashioned way: networking.
So building your brand (credibility) and your network (connections) can still be done by attending events, building relationship, getting referrals and telling your story.
And while you can just make it up as you go along, a better choice is to be prepared.  Anyone who's a serious investor will expect to see a business plan.  Hopefully a good one.
How do you learn to write a good business plan?  Start by reading a lot of business plans.  You'll quickly recognize good from bad, and you'll pick up ideas about how to explain your offering with enthusiasm and credibility.
Of course, this is the natural place to promote our most popular seminar, The Secrets of Successful Syndication.   We created it because we get so many questions from people who want to go big, but don't have enough resources to do it on their own.
And while "No Money Down" books, recordings and seminars are easily sold, the real secret is to raise money from investors.
Of course, this is another choice.  Do you want to go it alone or would you like to have investors?  They both have pros and cons.
So how do you decide?  And how do you learn?
Real estate investor development usually starts with knowledge, which you can get from books and classes.
But to really understand what life is like in any profession and what it takes to be successful, finding a mentor is arguably the best choice.
Some mentors charge a fee.  Others will take a portion of the profits.  A few will even do it simply for the reward of sharing their knowledge (rare, but great to find!)
Which is better?
It depends.  If the mentor has what you want, and what you have to pay to get it makes good business sense to you, then whatever arrangement you make is right.
Our caveat is to avoid long term commitments (in anything, not just investment mentoring) until you're certain the value is really there and you'll be happy with it over the long term.
Also remember, that 100% of nothing is still nothing.  So if you need help to get your business going, then giving something away is probably a good investment.
And if your resources are light at the beginning, but a mentor believes in you and your plan, then revenue sharing puts more of the risk on the mentor.  In this case, it's only fair they have a shot at a bigger reward.
If you can afford to pay a flat fee, and are confident in your ability and opportunities, then you may want to take more risk in order to retain more of the reward.
Whatever you choose, be sure to establish a positive, equitable relationship with your mentor.  Don't treat him or her like a vendor and penny-pinch them.  You want to be generous so they are inclined to be generous as well.
At the end of the episode, we ask special guest contributor Danny Kalenov to help a listener with choice about a resort property investment.
Danny is a successful resort property developer/owner/operator and is very qualified to help answer a question about how to approach the decision to buy a resort property.  Is it primarily an investment or is it a lifestyle expense?
Of course, the answer is…it depends.
If you want it to make a profit, then your personal use may have to take a back seat to customer demand.  That is, you can enjoy the property, but the odds are you'll be doing so during unpopular times of the year.  Effectively, you get leftovers.
But if you want to enjoy the property as a consumer, your profitability will probably suffer.  Worse, if your property isn't available during peak times, your customers may give up and look elsewhere.
Of course, if all you're looking for is a little income to offset your personal expense, this can be okay.
Obviously, in this…and all the questions we take in this episode…it's your choice.
Listen Now:
The Real Estate Guys™ radio show and podcast provides real estate investing news, education, training and resources that help real estate investors succeed.
Tired of waiting for someone else to create a job for you or give you a raise?  Take control of your own future by discovering how to make big money doing big deals through real estate syndication.

Syndication is simply putting together a group of investors and use the combined resources to take advantage of more and bigger opportunities for everyone's benefit.  And when you've fully deployed your own cash and credit, syndication is a great way to keep going.
Now is one of the greatest times we've seen to become a real estate syndicator. Distressed properties and notes are abundant.  Assets can be purchased for pennies on the dollar.  Best of all, you're not preying upon the unfortunate.  You're helping clean up a big mess and playing a vital role in revitalizing the economy.
With all the liquidity being pumped into the economy, there's still time to take advantage of low interest rates.  Longer term, many economists expect inflation – which means rising asset values (equity!), rising rents and rising interest rates.  But inflation hasn't hit real estate yet, so there's a window of opportunity to snap up deals.
We could go on and on about why the next 2-3 years look to be among the best ever to be a buyer.  But that's not the point of this article and we've discussed it many times on the broadcast.
The real point is that syndication is a great opportunity for sharp, hardworking people to become real estate entrepreneurs. In his new book, The Sleeping Giant, best selling author and Robert Kiyosaki Rich Dad Advisor Ken McElroy says a new American Dream is upon us: the age of the entrepreneur.  Gone are the days of working four decades for the same company and retiring on a comfortable pension.  And the last time we looked, Social Security isn't looking very secure.  So you need a good paying job now AND a way to build up wealth over the the long term.
If you're unemployed, under-employed or concerned about the future of your job or company, then you might want to give serious consideration to starting your own business. And while there are many different businesses to choose from, in most all cases you'll need to organize capital to get started.  For the average Joe, that means using up his life's savings, home equity and all his available credit card lines – literally betting the farm on the success of the business.  That's one way to go.
On the other hand, wouldn't it be better if you were or raise some private investor money where neither you nor any of your investors are ruined if things don't go as planned?  Shared risk and shared reward.  That's all a syndication is.
Of course, that begs the question: what kind of a business?
Obviously, we like real estate – and for many reasons.  First, it's everywhere and not overly complicated – at least compared to starting a bio-tech firm or a software company.  That makes it possible for you to get up to speed and run the business effectively pretty quickly.  But it's also a business that your investors should be able to understand and get excited about without needing Ph.D.'s.
Most people can see there are bargains galore in real estate right now, but because the dollars are big they can't take advantage of them…by themselves.  They don't have enough money, time, knowledge or connections.  That's why so many people buy mutual funds instead of picking their own stocks.  They are effectively hiring a fund manager to do the hard work of investing.
When you organize a real estate syndication, your investors are essentially hiring you to buy, manage and sell the investments  – just like a mutual fund manager.  Except instead of investing in stocks, you're investing in real estate or notes.  Now before you freak out, remember that you've probably already bought or sold a property, rented a property, gotten a loan or otherwise been involved in some real estate transactions.  So you already have some experience.  And if you're a real estate agent, loan officer, appraiser, contractor or someone who deals with the business of real estate on a daily basis, you're way ahead of the curve.  Remember, most mutual fund managers don't have to know how to run the companies they invest in, they just have to know how to recognize good business models and managers.
Of course, in the spirit of full disclosure, if syndication were THAT easy, then everyone would be doing it, right?  True.  However, we bet there are many very capable people out there who would be very successful syndicators, but it never occurred to them they could do it.  And like any manager, it's a huge responsibility to be in charge of other people's assets.  Yet, many people do a fine job for their employers every day, but  just don't think of it as asset management.  Yet if you're a manager of any kind, you're responsible for someone else's assets –  their money, their customers, their reputation, their property, their information – on a daily basis.  If you do a good job there, the odds are good you will be successful in real estate – which is quite possibly a lot less complicated than your current day job.
Still, it's important to be properly trained. And the task of organizing an investment syndication is not one to be taken up lightly.  There are laws to follow and lots of details to be aware of.  Again, if it was brain dead easy, than everyone would be doing it.
So where can you go to learn the secrets of successful syndication? You can and should read books, take classes, and get around people who are doing it.  Much of which you can figure out on your own if you have the time and motivation.  But if the gap between where you are and where you want to be looks to big to jump on your own, we have something for you!
We've imposed upon our outstanding Investor Summit at Sea™ Faculty, which includes Robert Kiyosaki's Rich Dad Advisor Ken McElroy, plus international real estate developer Beth Clifford and attorney Mauricio Rauld, to conduct an all day training called The Secrets of Successful Syndication Seminar on April 3rd in Fort Lauderdale, Florida (you've been looking for a great reason to visit beautiful South Florida, right?).
Discover what it takes to organize and operate a real estate syndication business, where you can go from zero to a full time income (even part time!) in six months or less.
For more information and to enroll on-line, click here now.
The Real Estate Guys™ Radio Show podcast provides education, information, training and resources to help investors make money with their real estate investing.