Sometimes the most profound tidbits of wisdom are unexpectedly found in unlikely places.
Here's a great one we picked up along the way …
"Most people figure it out … eventually.  The GREAT ones figure it out EARLY."
We heard this during a casual conversation in the bleachers at a small college football game.  The subject was athletes, but it really applies to any endeavor … including real estate investing.
Most of us want to be great.  We want substantial success by whatever criteria we define it.  And we usually want it quickly … which brings us to our next profundity …
"More sooner is better."
It all SEEMS so obvious.  But too often we find ourselves distracted and delayed with half-started projects, trivial pursuits; urgent, but unimportant tasks.
Meanwhile, minute by minute life speeds by … and we fall further behind.
But over time, we become more productive.  Through trial, error and pain we slowly learn to focus.  We gain skills and get more organized.  We learn when to say yes and when to say no … eventually.
But … the GREAT ones figure it out EARLY.
And when it comes to skills, organization, wisdom, discipline, and all the results those bring … more sooner is better.
Of course, this applies to ALL of life … including the business of real estate investing … so let's think about HOW we can "figure it out" faster.
First, no matter how old you are, today is as young as you'll ever be.  And no matter how young you are, it almost always seems life is too short.
So using today as ground zero, the goal is to figure it out early … and gain more (knowledge, wisdom, relationships, assets, cash flow, etc.) sooner.
Another lesson from athletics is learning to slow down and relax in order to go faster.
If you've ever been trained to sprint … or watched a slow-motion video of a world-class sprinter … you'll see they're very focused, relaxed, fluid … with no wasted motion.
Amateurs are tight … they try too hard … they're inefficient … and they waste a lot of energy.  They work harder to go slower.
Sound familiar?  Sometimes the busiest people are the least productive.
Now here's the next paradigm breaker … direct from furry green lips of Master Yoda in The Last Jedi …
"The greatest teacher, failure is."
Of course, this doesn't mean we seek failure.  Or does it?
While we don't set out to do something intending to fail, whenever we attempt something we always run the RISK of failure.
So occasional failure is inevitable … especially when doing something new.
But just as you don't have to save money in order to invest, because you can syndicate capital from people who've already saved it …
… you can syndicate wisdom from people who've already failed and gotten the lessons.
Or, as Bob Helms, the Godfather of real estate says …
"You don't have to give natural childbirth to ideas.  You can adopt!"
 So we don't seek out failure, but it's not bad to seek out failures … people who've already failed and gained valuable wisdom through the process.
The key is to find the right people … and then get close enough to learn from them … and it's about MUCH more than simply information.
It's about culture.  It's about the environment you're in … the peer group you're a part of … the ideas, attitudes, and opportunities you're consistently exposed to.
As the new year rapidly approaches and you consider how to "figure it out" faster in 2018 … so you can get more sooner … take a strong look at your environment.
Do you have enough exposure to people who are pushing themselves through failure and are striving diligently to figure it out faster?
Are you as focused as you need to be to avoid resource-wasting distractions?
And perhaps most importantly, do you have a healthy attitude about your own failures … or do you let setbacks put you on the sideline too long?
Here's more wisdom from brilliant minds … 
"Winners are not afraid of losing. But losers are. Failure is part of the process of success. People who avoid failure also avoid success." – Robert Kiyosaki 
"I never see failure as failure, but only as a learning experience." – Tom Hopkins
(By the way, both Robert and Tom will be with us again for our next sensational Investor Summit at Sea™)
Every year, in every economy, people find a way to win … and others find a way to lose.
And if both can happen in the same conditions, then the difference must be in how each individual behaves in the same environment.
Most of us are somewhere in the middle of the pack in whatever we're working on … some folks are ahead of us, and some are behind.
In a marathon, each runner has to run their own race … but smart ones use the power of the pack to pick up the pace and pull them forward.  Sometimes it's uncomfortable.
Of course, if it were easy then everyone would do it, and the achievement would be unremarkable.
"What is the point of being alive if you don't at least try to do something remarkable?" – John Green
We hope you've had a successful 2017 and are eagerly looking forward to a remarkable 2018.
We appreciate having you in our audience and hope to see you very soon at a live event.
Until next time … good investing!
---
More From The Real Estate Guys™…
The Real Estate Guys™ radio show and podcast provides real estate investing news, education, training, and resources to help real estate investors succeed.
As the end of 2017 approaches, it's a great time to reflect on the past year as we prepare for the new year ahead.
In this case, we thought it might be fun to look back an entire decade … and consider where things were in 2007 and where we are today.
Way back in 2007, the world was slowly sliding towards the greatest financial crisis in most people's lifetimes.  We just didn't know it.
And who could blame us?
After all, the world's most powerful banker at the time … the wise and powerful Ben Bernanke, then-Chairman of the Federal Reserve Bank of the United States …  gave a reassuring speech on May 17, 2007 …
"… we believe the effect of the troubles in the subprime sector on the broader housing marketing will likely be limited, and we do not expect significant spillovers from the subprime market to the rest of the economy or financial system."
Of course, today we know the economy went over the cliff less than a year later.
So now, it's 10 years later and where are we at?
According to this Bloomberg article …
Home Prices in 20 U.S. Cities Rise by Most Since Mid-2014
"Eight cities have surpassed their peaks from before the financial crisis …"
"… growth in property values has been consistently outpacing wage gains, crimping affordability … That could eventually become a headwind to faster price appreciation."
But why worry?
After all, as recently as June 2017 … just about 10 years after Ben Bernanke's speech … CNBC reports these comments from current Fed chair Janet Yellen:
"Fed Chair Janet Yellen said Tuesday that banks are 'very much stronger' and another financial crisis is unlikely anytime soon."
"She also made a bold prediction: that another financial crisis the likes of the one that exploded in 2008 was not likely 'in our lifetime.'"
And this more recent Bloomberg article reports additional reassurances from Ms. Yellen:
"With stocks trading at record highs, Yellen downplayed the threat of financial instability."
In fact, Bloomberg quotes Ms. Yellen:
"Although asset valuations are high by historical standards, overall vulnerabilities in the financial sector appear moderate, as the banking system is well capitalized and broad measures of leverage and credit growth remain contained …"
Kind of reminds us of Han Solo in the original Star Wars …
"Everything is under control. Situation normal. Had a … malfunction. But uh, everything is perfectly alright now. We're fine … how are you?"
So what can we glean from all of this?
First, just because PhDs say everything is hunky dory doesn't mean it is … or it isn't.  So don't lose sleep … or sleep too soundly … because of academic or political financial rhetoric.
Jim Rickards told us the Fed is clueless and history seems to affirm this.
But in spite of the sub-prime contagion and subsequent financial crisis … including a horrific stock market crash … after 10 years, real estate in most markets has come back.
In fact, many people made lots of money on real estate from 2008 to present.  So a crash is nothing to be afraid of … IF you're structured to survive it … and profit from it.
The two biggest lessons about surviving come from real estate guys Robert Kiyosaki and Donald Trump.
Kiyosaki stresses the importance of cash flow.  That is, holding properties which produce positive cash flow so you can hold on to them through a severe downturn.
Donald Trump told us to always have some cash on hand.  It's hard to put out financial fires or go bargain shopping when you have no liquidity.  And when credit gets cut off, cash is the best form of liquidity.
Of course, both those guys made a ton of money on equity.  But … it's cash flow that allows you to control a property until equity happens.
And it's cash that lets you buy properties when everyone else is dumping them to raise cash fast.
It's not really complicated.  And the longer you live, the more obvious it is.
Because, as they say … history may not repeat itself, but it often rhymes.
Until next time … good investing!
---
More From The Real Estate Guys™…
The Real Estate Guys™ radio show and podcast provides real estate investing news, education, training, and resources to help real estate investors succeed.
It's a new year—and time for a new YOU.
A new real-estate-investor you, that is.
Real estate investing is a math-based science, but it's also an art of creative decisions.
Today, we want to help you figure out how to optimize the MATH and the ART of real estate investing to achieve both your inner and external goals.
Your inner goals are what you want for your own life.
Your external goals are what you want for the world around you.
We want to help you answer that big-picture question: How do I take who I am and translate that into what I want to do as a real estate investor?
In our latest episode of the The Real Estate Guys™ radio show we talk about setting goals and what YOU should think about as you start making your plan for the New Year.
You'll hear from:
Your juiced-and-jazzed host, Robert Helms
His fired-up co-host, Russell Gray
---
Listen
---
Subscribe
Broadcasting since 1997 with over 300 episodes on iTunes!
Review
When you give us a positive review on iTunes you help us continue to bring you high caliber guests and attract new listeners. It's easy and takes just a minute! (Don't know how? Follow these instructions.)  Thanks!
---
Before anything else, do the math
The first thing we want you to look at when you sit down to set your real estate goals for the New Year is money, plain and simple.
For many investors, investing in real estate means getting out of the rat race.
If you do it right, being an investor can mean you don't have to trade time for dollars!
That's an incredible goal.
So before you figure anything else out, do this: figure out your number, the amount of monthly passive income you want or need to live comfortably.
Next, figure out what yield you can anticipate from your equity.
Here's where it gets a little tricky. Not every real estate investor starts with millions in equity.
In fact, many start with very little. (Don't feel you're alone if that's the case for you!)
If you're a beginning real estate investor, a critical part of reaching your number is amassing equity.
Here's an example: Investor John figures out that his number is $10,000/month, or $120,000/year. He knows he can get 5% yield on his equity. That means John needs 2.4 million dollars equity to be comfortable.
Investor John isn't a millionaire, however. He only has $100,000 to start with. John invests that $100,000 wisely and is able to grow it by 20% each year. In 18 years, John has accumulated 2.6 million dollars and reached critical mass.
18 years might seem … well, it might seem like a lot!
How quickly you grow your equity and reach that critical mass depends on how you leverage your equity. Maybe you're a conservative investor like John. Or maybe you're more aggressive?
The approach you take will depend on what you need real estate to do for you.
No matter your approach, here are the most important questions YOU need to ask yourself when you sit down to work out your goals:
Where am I at right now?
Where do I want to go?
What do I have to work with?
How can I begin to take actionable steps to get to my goal?
Imagine a pinball bouncing around. That's what you look like without a plan!
Do the math, make a plan, execute your plan, and your chances of success will be much better in the long term.
Master the art of real estate investing
While crunching the numbers may be a doable science, real estate investing requires a certain kind of art: a creative balancing act, if you will.
This is because there is NO one-size-fits-all goal-setting strategy.
An important part of setting goals as a real estate investor is putting your goals (and your assets!) in three different buckets: short-term, mid-term, and long-term.
This is one way to balance conservative and aggressive approaches, to experiment without risking your whole nest egg.
Artfully balancing your assets can allow you to sustain yourself while you grow equity.
Two examples:
Carol works a day job and invests in real estate part time. She uses the money from her day job for daily living expenses and sets aside the money she earns from real estate investing to re-invest so she can grow her equity.
Dan has been investing in real estate for a while, but all his equity is invested. He decides to go full time and become a syndicator. He makes a living from the fees and profits he gets as a syndicator without taking any money from his own portfolio.
As you can see, Dan and Carol have COMPLETELY different approaches to real estate investing.
However, both Dan and Carol have figured out how to sustain themselves WITHOUT killing the goose that lays the golden egg, so to speak.
Internal goal setting: What do you want for your life?
A lot of real estate investing comes down to lifestyle decisions.
Ask yourself: How do I want to live? Who do I want to work for? Where do I want to own real estate? What kind of relationships do I want to form? Above all, what's interesting to me on a daily basis? What makes me tick?
Don't default into a situation where you're not interested in what you're doing.
RIGHT NOW, take a look at what you're doing. Sit back and ask the ultimate question: Is this really what I want to do?
Your homework today is to take some alone time to imagine your career and your future. Think about how you want to spend your days.
Then sit down with a paper and pencil (or your laptop, typewriter, fountain pen … you get the picture) and make your internal real estate goals.
Like we'll talk about in our upcoming goals retreat, every goal you make should be two things: specific and measurable.
Some examples:
How many hours will I devote to education (events, podcasts, reading, conversations with other investors, etc.) each month this year?
How many properties will I research each month?
By the end of this year, how many additional properties will I accumulate?
Writing down a number is POWERFUL. And it's critical to reaching your goals.
Maybe this is not a year of acquisition for you, but a year to get structured, get educated, find your markets, and assemble your team.
That's okay!
There's no right or wrong path, as long as you're working on goals to get ahead.
External goal setting: what are you going to do for the world?
We talk a LOT about what real estate investing can do for you.
Another important component of investing is what are YOU going to do for OTHERS?
Most people want the world to be a better place, even if they don't always agree on how that should be done.
When you're creating your business, how are you going to serve the world?
Will you use your free time to volunteer in communities around you? Take your love of real estate and use it to help others?
No matter how much is in your bank account, ask yourself: Is my life rich right now?
As an entrepreneur, you may already be serving the people you work with. Maybe you're providing clean, affordable housing. Maybe you're creating housing opportunities where there were none before.
More real estate might increase your cash flow, but it can also help people live better lives.
As Steve Jobs has said, "We're here to put a dent in the universe."
Once you have an external goal, combine that with your internal goals in a sound business model with a good financial plan, and you'll have a winning formula for a successful life.
New year, new you
Your personal goal setting will really come down to what we call zero-based thinking.
Ask yourself: Knowing what I know now, will I continue to do what I'm doing? What will I change?
Reevaluate your past year.
Ask yourself: What did I set out to do? What did I succeed at? Most importantly, where did I fall short and why?
Be BRUTALLY honest with yourself.
Did you fall short because you didn't have the right people on the bus? Didn't have the appropriate personal discipline? Or didn't ACTUALLY want to complete that goal in the first place?
Examine what is possible for you.
Real estate investing should make you "juiced and jazzed," as Robert says.
You can't get out of bed and go to work every day if you don't have something driving you. You need a purpose that's true for you.
Get out in the real world. Look at other investors. Listen to them. Collect ideas. Go to events where you can meet like-minded investors.
Then get in touch with your inner investor. Develop your personal investment philosophy. Define the market and product types you're interested in.
Form your big picture of what you want to do for YOU and what you want to do for the WORLD.
Then go out and make some equity happen.
Make this next one an amazing year!
---
More From The Real Estate Guys™…
The Real Estate Guys™ radio show and podcast provides real estate investing news, education, training and resources to help real estate investors succeed.
Resolutions and New Years are as ubiquitous as Peanut Butter and Jelly.  So, rather than buck the trend, we thought we'd go with the flow.  As you enter this brand new year, here are 7 real estate resolutions for you to consider:
1. Set up (or clean up) a Budget and Bookkeeping System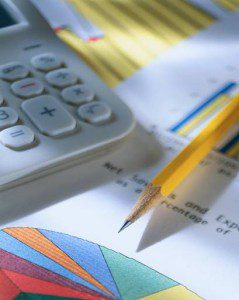 Ironically, the person most likely to make this resolution is the least likely to need to – and vice versa.  However, like it or not, having a budget and accurate books is critical to making good business decisions.  Your budget is your game plan for revenue and expenses.  It gives you something to manage your daily activities to and will alert you quickly when something is wrong.  But more than that, your budget also empowers much of your tax and asset protection strategy.  The why behind that comment is a much bigger discussion, but if you don't understand it, you will after you meet with your tax and asset protection advisors.
Unlike a budget, which is just a plan, bookkeeping is the actual daily discipline of tracking your real world activities so they can be measured against your plan.  Way before computers, "garbage in, garbage out" was already an unavoidable truth.  If your books are sloppy, then your reports and resulting decisions will be sloppy too.  So, like getting rid of the holiday "pudge", it will take effort and discipline to get your books in order – and keep them there.  Sorry, that's just the way it is.
2. Design and Implement an Aggressive Tax Avoidance Plan
With good books, one of the easiest areas to improve profitability is to optimize tax deductions.  This is one of the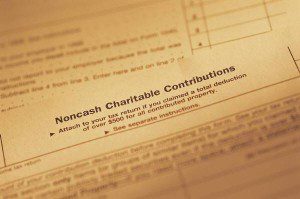 ways you are financially rewarded for keeping good books.  Keep in mind that "avoidance" is NOT tax "evasion".  To avoid a tax liability is to not create it in the first place.  That's good.  To evade a tax liability is to fail to pay once you legitimately owe.  That's bad.  The good news is there are lots of provisions in the tax code to help you avoid tax liability, but you need to implement them before the tax year ends.  As you're going through the process of preparing your tax returns, don't just whip through it to get it done (as tempting as that is!).  Rather, take time to understand what you owe and why; then go to your tax advisor with the right question: "How can I avoid or reduce this tax liability?" (as opposed to the much poorer question, "How much do I owe?").  Keep the questions and answers in your Tax Strategy Journal.   Then, implement the changes early in the new year, so when you're preparing your tax returns next year, you'll be getting the full benefit of the changes you make now.
3. Property Manager and Tenant Appreciation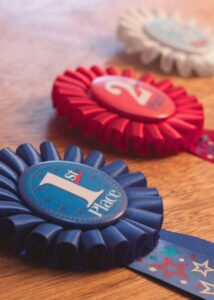 Remember, as a real estate investor, your property managers are your "employees" and your tenants are your "customers".  Think like a business owner (because that's what you are) and make sure you measure (bookkeeping again!) and reward the performance of your employees.  This doesn't necessarily mean you have to write big checks.  You can add value to the relationship in other ways.   Strong and sincere expressions of thanks go a long way.  All business people love referrals, so you can reward great performance with your word of mouth advertising.  Maybe you have a time share or vacation property that is going unused and you can reward a top performer with a weekend (or more) someplace special.  For your best tenants, you might buy them a gift certificate for a local restaurant or movie theater.  Be creative!   The point is that this is a people business and people like to be appreciated.
4. Estate Plan Update (or Implementation)
Estate planning is spending time and money today to prepare for an event that is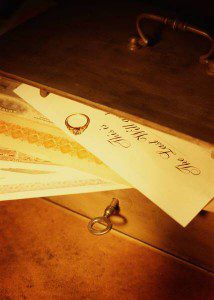 inevitable, but no one wants to deal with.  It just isn't fun.  If it was, then you wouldn't need resolve (as in a "resolution") to handle it.  Who makes a New Year's resolution to eat more treats?  We just eat them naturally because it's fun and easy.  Estate planning is not fun or easy (unless you're weird), but organizing your estate plan is important because you can't fix it once you're gone.  And if it isn't done right, your loved ones can literally lose a fortune (yours).  You might not think you have enough to worry about right now.  But that means you should have a large life insurance policy to handle things if you pass away before your real estate riches kick in.  If you don't have such a policy, then add that to your resolution list.  If you already do, then you're certain to need an estate plan.  See?  There's no escaping it.  It's like death.
5. Asset Protection Update (or Implementation)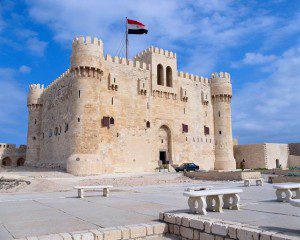 Sadly, getting sued is almost as inevitable as dying.  And the more you have, the more you have to lose.  So proper insurance and entity structures are critical.  Again, there isn't space to get into all the details of a proper asset protection plan, but here are a few items to consider.  First, asset protection doesn't just protect what you have now, but also what you plan to accumulate later. Also, some insurance policies won't pay if your property is in an entity, but you are the insured (and vice versa).  We like to have an insurance attorney review our policies to be sure we are getting the protection we need.  Of course, entity structuring will have an impact on your tax and estate strategies as well, so it's wise to have all your risk mitigation advisors (insurance, asset protection, estate and tax) work together on your plan.  It's not cheap.  Sorry.  But if you start with a strong tax avoidance plan, you can probably pay for everything from your savings. 🙂
6. Explore a New Market
Whew!  We need a break from all this death and taxes stuff.  Who wants to be a real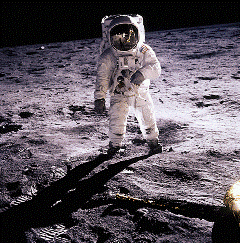 estate investor so you can buy more insurance and pay more legal bills?  No one.  But exploring strange new markets and boldly going where no man has gone before (theme from Star Trek begins to play…) – well, that's much more enticing.  In the (almost) wake of the mortgage meltdown, we're emerging into a brave new real estate world.  Resolve to get out of your bunker and go out and survey the post-apocalyptic landscape.  We think you'll find there's a lot of opportunity out there in 2010.
7. Add to or Update Advisory Board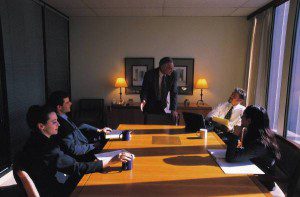 In case you haven't noticed, there's a lot to think about when you're serious about being a real estate investor.  You're far more likely to procrastinate when you don't know the short path to a quick answer.  Having a complete and competent advisory board is very important.  So make a shopping list and go stock up on big brains to put into your speed dial.
Failing to Plan is Planning to Fail
Each one of these topics could be a whole radio show (many of which are) or the focus of a Mentoring Club broadcast or live seminar.  For now, we just want to help you focus on these 7 key items early in the New Year, so you can be sure to include them in your planning.   This decade has the potential to be one of the best ever for real estate.  What you do in this first year will be your foundation for the entire decade.  Be sure to take this opportunity to build it right!
Don't miss a show! Subscribe to the Free Podcast
Want More?  Sign Up for The Real Estate Guys Free Newsletter!
In our continuing quest for real estate wisdom, The Real Estate Guys catch up with two of the most active real estate investors around.  As 2009 closes and we look forward to the new decade, what do the experts think?
Gazing into their crystal balls for this episode:
Your senior seer, host Robert Helms
Chief ball polisher, co-host Russell Gray
Rich Dad's Real Estate Advisor, best selling author and real estate entrepreneur, Ken McElroy
Best selling author, prolific real estate investor and entrepreneur, Kim Kiyosaki
We like to talk to people who know what they're talking about.  Not just because they're smart, but because they have wisdom that only comes from experience.  We kick off with an honorary member of The Real Estate Guys, Ken McElroy.  This is a show worth listening to with a note pad because he gives us some great pearls of real estate wisdom!
Ken starts out telling us what he's excited about as we enter the new year.  While many people are licking their wounds, Ken says 2009 was his best year ever!  Then he goes on to explain why the unraveling of the mortgage industry has provided extraordinary opportunity.  He also discusses his strategies for market selection, tells us what NOT to do, and then reveals some of the markets and product types he's most interested in right now.  Plus, he gives us the one key item he looks for to find markets that are more likely to provide lower marketing and turnover costs, and a bigger pool of quality tenants.
Ken wraps up his appearance by sharing what he sees coming in 2010 in terms of interest rates, foreclosures, rents, inflation, the dollar and more!  Really good stuff!
The second half of the show features a conversation with Kim Kiyosaki,  Rich Woman author and big time real estate investor.  She gives us her take on the prospects for 2010, which includes both bad news and good news.  Then Kim shares some details on a huge real estate deal she just closed which exemplifies her forecast.  She reminded us that she started in 1989 in the middle of the last real estate "meltdown" with no money and no credit.  Unable to obtain conventional loans for the first 8 years, she explains how she had to be creative to get her deals done. When you hear the size of her latest deal, you'll realize how much can change in 20 years!  As we said in Equity Happens, 20 years from now it's going to be 20 years from now.  The difference will be what you choose to do between now and then.
We're going to continue checking in with the biggest brains in real estate to see what they're going to be doing in the new decade.  Stay tuned to The Real Estate Guys – and tell a friend!
Don't miss a show! Subscribe to the Free Podcast
Want More?  Sign Up for The Real Estate Guys Free Newsletter!