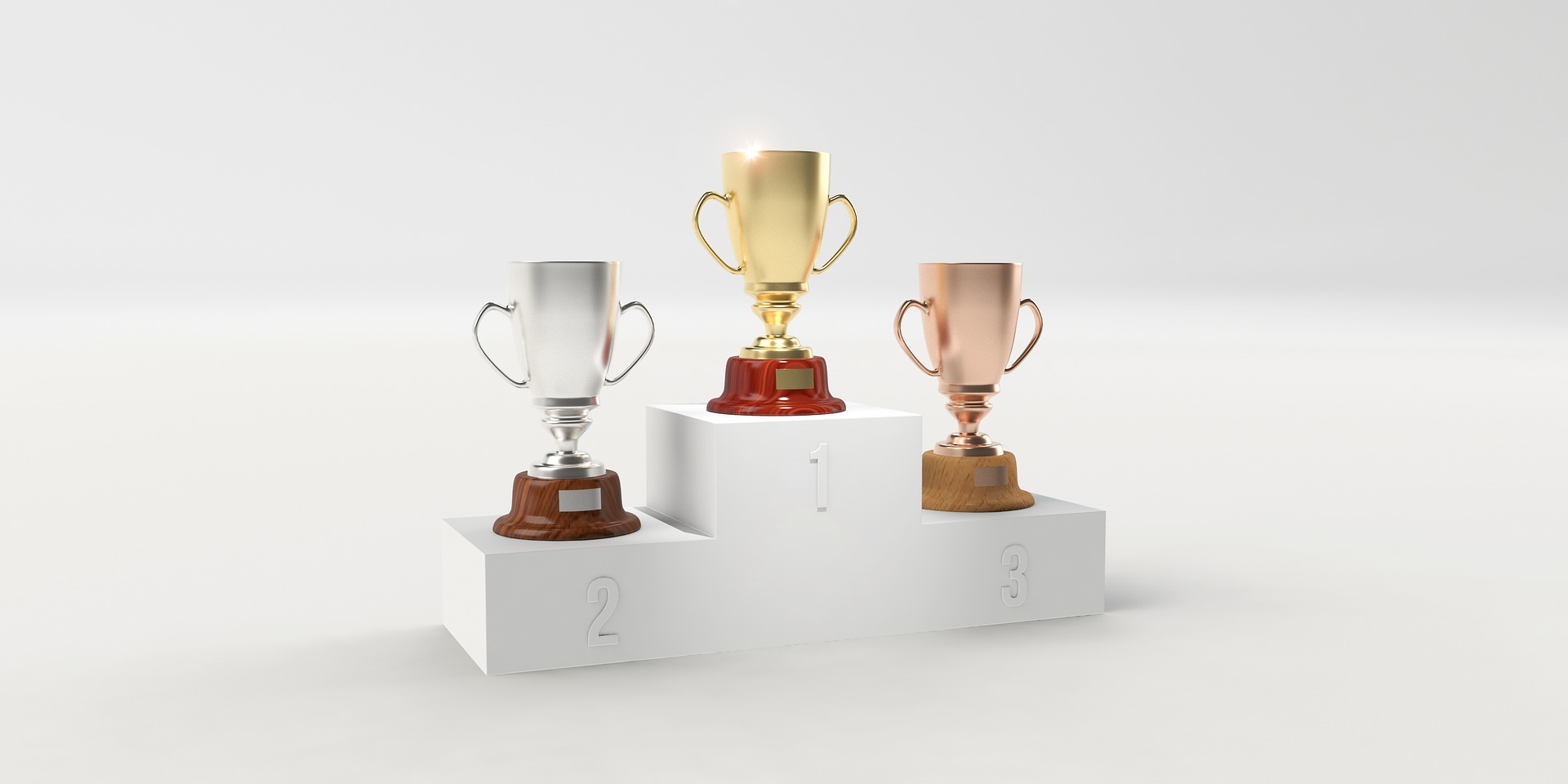 If you've ever been in a crowd when something surprising happened … or even in a game of musical chairs, you know …
… people respond VERY differently when stressed.
Some think, decide and act very quickly. Experience, confidence, coaching, and maturity are all factors.
Then there are those who act quickly … without thinking. It doesn't always end badly, but it often does.
With the shoot-first-ask-questions-later group, it's usually immaturity, inexperience, lack of training, arrogance … even desperation … that gets them in trouble.
Others take way too much time to think … and then act too slowly. They often miss the best opportunities or fail to avoid rapidly approaching danger.
This quintessential "paralysis of analysis" is usually rooted in inexperience and lack of training. But pride and extreme fear of failure is often the biggie.
And of course, they're the folks who completely freeze under pressure.
They can neither think nor act … they're the proverbial deer in the headlights … suffering emotional and intellectual overload.
These folks are often in denial … using avoidance and reliance purely on hope as their primary strategy … and abdicating personal responsibility for their results.
Which are YOU?
It's a hard question. We all want to be Joe Cool … calm, confident, collected, decisive … taking effective action under pressure.
Yet we all have our limits. And sadly, we don't often discover them or work at expanding them until we fail under fire. Not good.
This is a VERY timely topic because in case you hadn't heard … the world's economy and financial system is under EXTREME stress right now.
Some of it is likely to roll downhill onto Main Street real estate investors. So if you're not stressed yet … get ready.
NOW is a really good time to look honestly at your own investing and emotional IQ …
… not based on your goals, aspirations, ideals, or vision … but rather on your actual history of performance under pressure.
If you're younger, you may not yet have a resume of stressful investing or business experiences to reflect on.
So use what you have … experience in school, sports, games, and even relationships (they're stressful!) … to find clues into your psychology.
It can be humbling. But it's an important exercise.
It's well known by those who study the emotional side of investing … the art of managing fear, greed, procrastination, and arrogance …
… successful investors are able to act decisively and diligently in times of extreme stress.
That's because they've learned to stay level-headed, think clearly, rely on data and expert advice.
Those who FAIL to keep their cool under pressure usually only win small (if at all) … often lose (often big) …
… and sometimes aren't even in the game at all … missing opportunities like a little-leaguer swinging against a big league pitcher.
There's a lot of shift happening right now.
And with a polarized election season now added to the mix, it's about to get a whole lot shiftier … and emotional.
Our friend Blair Singer says …
"When emotions run high, intelligence runs low."
Your mission is to remain aware, prepared and rational … so when threats and opportunities pop up, you're able to act wisely and decisively.
Easy to say. Sometimes hard to do. Yet VERY important to work at nonetheless.
In tumultuous circumstances, it's natural to want to stop, sit down, or cling to anything or anyone familiar in search of stability.
Sometimes that's smart. After all, there's a reason money is moving into real assets like metals and real estate.
But it's not smart to cling on to obsolete strategies, paradigms, or methods. As things change, you might need to change also.
How do you know what to think and do?
One of our strategies is to watch experienced investors … especially those with access to great advisors and quality research.
That's why we noted billionaire Sam Zell's and Warren Buffett's moves into gold.
You may or may not be interested in gold … but the overt and implied reasons behind big money moves contain clues …
… about the economy, financial system, currency, and interest rates.
All investors, real estate and otherwise, are wise to pay attention to those things.
But while gold and real estate are both considered "real assets" … they are also very different.
Real estate is the opposite of a commodity or an asset class. It's not uniform in all places. Every property is unique right down to the address.
Yet even seasoned real estate investors tend to think about real estate only in the context of their niche and markets.
If you're into apartments, that's what real estate is to you.
Or if you're into office buildings … or retail … or farmland … or single-family residences … that's what real estate is to you.
Of course, real estate is also more than a niche …
If you're into residential real estate in New York, you're having a certain kind of experience right now.
But if you're investing in residential real estate in Jacksonville, Central Florida or Phoenix, you're having a VERY different experience than those in New York.
Overall, residential real estate … especially housing … is red hot. Housing starts are up. Homeownership in the US soars to its highest level since 2008.
But that doesn't mean every house in every market is on fire. Some are. Some aren't. Some for good reason. Others … not so much.
It's the ambiguity of real estate which creates the opportunity. And when shift happens, pockets of opportunity and disaster open up.
The important point here is real estate is NOT an asset class … and as things shift, there will be winners and losers.
So back to billionaire watching …
Reuters reports … sovereign wealth funds are re-thinking once-reliable real estate.
"The COVID-19 pandemic has forced sovereign wealth funds to think the previously unthinkable."
Perhaps the same thing that happened to Warren Buffett and his position on gold.
" … the funds are retreating from many of the real estate investments that have long been a mainstay of their strategies."
"… shifting … funds increasingly investing in logistics space, such as warehousing, amid a boom in online commerce during the pandemic, while cutting back on deals for offices and retail buildings."
"Such shifts in behavior can have seismic effects on the global real estate market …"
Of course, if you're investing in Main Street self-storage centers or mobile-home parks … you're likely well-insulated from the "seismic effects" created by the equity repositioning of these behemoths.
But while their moves might not affect you … and you may not emulate WHAT they do … you can still learn from WHY they're doing it.
They're responding to the STRESS of COVID-19.
Do you think these behemoths think COVID-19 and its ramifications will pass quickly and the world will soon be back to business as usual? Or not?
After all, Buffett backtracked on one of his most outspoken positions and pulled a page out of Peter Schiff's playbook … dumping dollars and buying gold.
Similarly, these sovereign funds are shifting HUGE long-term holdings from certain real estate niches (the projected "losers") into others (the projected "winners").
As shift happens bigger and faster, winning will require more intelligence and greater emotional control.
If you're not already diligently developing those things … it's probably a REALLY good idea to get started soon.
Notice that the big boys aren't taking a Wait and See approach, but rather they Think and Do. That's a clue.
Meanwhile … what's clear is the world is changing quickly … the big boys are making their moves … and old paradigms are being re-evaluated.
Our experience, both good and bad, tells us the informed, level-headed, rational, decisive investors will most likely be the biggest winners.
Think and Do is better than Wait and See.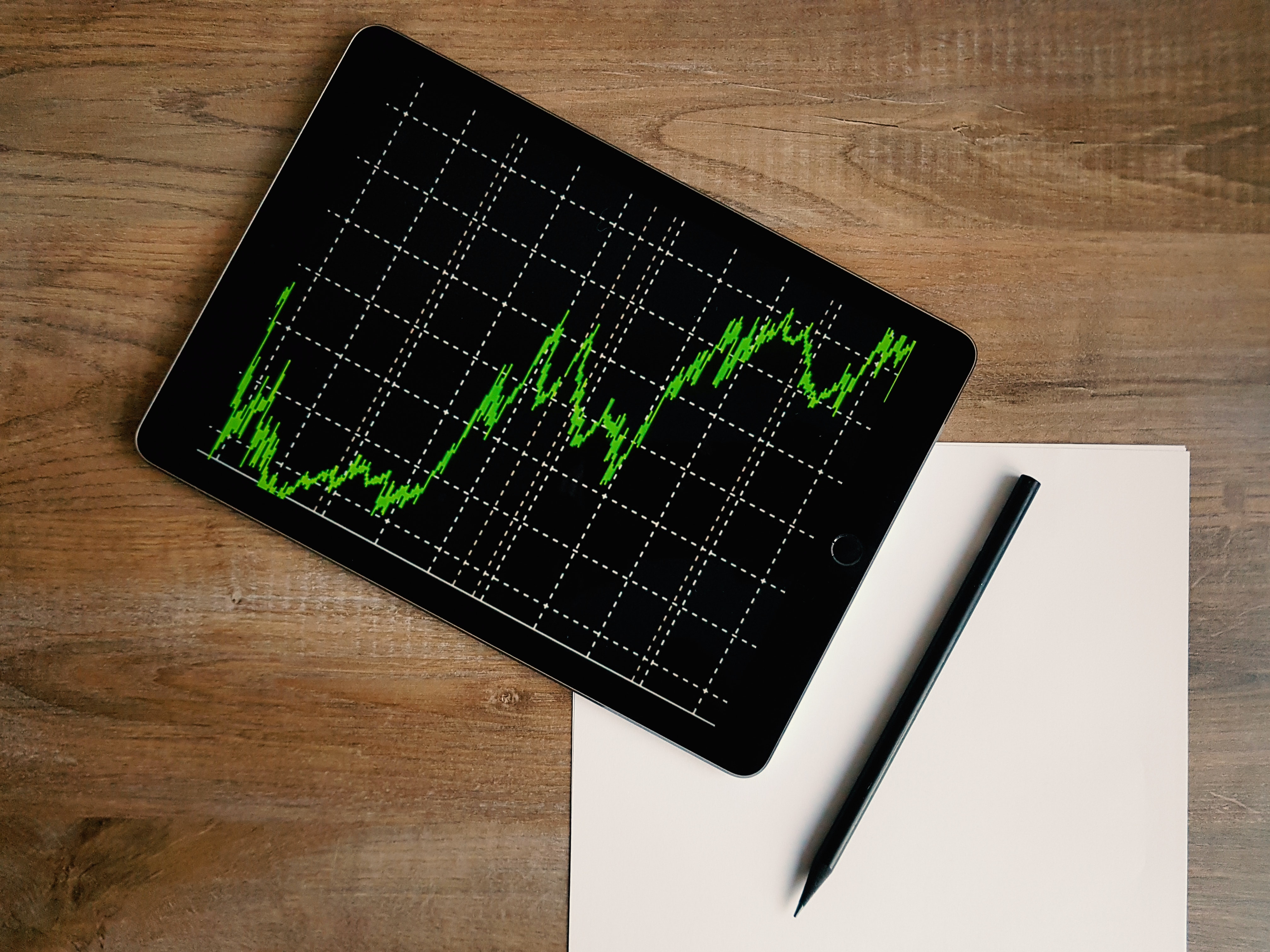 Mega-billionaire investor Warren Buffett made big news recently when he made a move into gold mining shares … while dumping big banks and Goldman Sachs.
This surprise move is notable for several reasons and there are important lessons and actionable insights for Main Street real estate investors.
While we could dive into how this move is being construed by some as a vote of no confidence in the U.S. dollar in favor of gold …
… we'll focus today's muse on 6 key lessons from watching Warren work.
Lesson #1: Always pay attention
It's indisputable that Buffett is a brilliant big-time billionaire investor. So anything he says or does is worth dissecting.
Buffett is a voracious reader … and we're pretty sure it's not People Magazine or GQ.
He's diligent to read to acquire information, knowledge, news, and views related to money, markets, economics and the politics affecting all of them.
No doubt he's looking for clues to help see the financial future before it's here. As every investor should be, he's trying to get in front of a wave to wealth.
He knows just ONE great idea can be worth a FORTUNE … literally.
Lesson #2: Keep an open mind
One of Buffett's more notable investment philosophies has been his criticism of gold. He's on record saying he has zero interest in owning it.
But apparently, Buffett appreciates the obvious trend in gold … and presumably believes the drivers underneath gold's rise are sustainable.
Of course, we think this is something EVERY investor should be watching … even if they never own a single ounce.
As we've discussed MANY times, gold's pricing reveals a lot about the future of the dollars we all earn, save, borrow, invest and measure wealth by.
Of course, everyone wakes up to what's "apparent" at different times.
Often, the farther your prejudices and paradigms are from current realities … the longer it takes to see change. We're all guilty of it.
As we pointed out last year, fellow mega-billionaire and big-time real estate guy Sam Zell lost his gold virginity last year.
We have no idea if Buffett's disdain for gold stopped him from seeing it sooner … or if Zell's "real asset" mentality helped him see it sooner …
… but based on the price action since Zell got in, it seems Zell's timing has been better.
In any case, it's important to remember … the world sometimes changes in ways that require shifts in both paradigms and investment philosophy.
Dogmas are fine if you're lonely and need companionship. But investing often requires a healthy dose of pragmatism.
Sometimes, as the world changes … so should you. At the very least, it's wise to keep an open mind.
Lesson #3: Adapting to opportunity doesn't mean abandoning your principles
Buffett is a patient, principled, disciplined investor.
He looks for undervalued, profit-producing, well-managed enterprises. He doesn't speculate on price.
Like a smart real estate investor, Buffett focuses on cash flow … knowing cash flow creates real equity.
And he's quite willing to sit out hot-money-induced rallies.
In other words, Buffett doesn't chase the market. Nor does he jump on bandwagons simply because everyone else is.
Of course, this is precisely why his move into mining shares and away from banks is so encouraging to gold-bugs … and concerning to dollar hawks.
After all, if Buffett is getting into metals and out of dollars, then there must be solid fundamentals supporting the rally in gold … and the reciprocal fall of the greenback.
But it's notable that Buffett didn't buy gold itself. Rather, he bought shares in a well-established gold mining company.
By choosing a miner over the metal, Buffett is investing in a profit-producing enterprise … one he presumably considers undervalued but well-positioned for the market dynamics he anticipates.
So Buffett is adapting to market dynamics, but still running his game.
Smart. Principled. Disciplined.
Lesson #4: When Mega-Billionaires talk (and act), you should listen
Billionaires aren't always right … and you may not agree with them. But they're certainly qualified to have an opinion worth considering.
Warren Buffet, Sam Zell and Ray Dalio are three legendary mega-billionaire investors … and their words and actions are signaling SERIOUS concerns about the dollar.
Of course, our mere mega-millionaire friends like Peter Schiff and Robert Kiyosaki are singing out of the same songbook.
We're not sure how many people screaming fire it will take to trigger a stampede to the exits … but the alarms are getting louder and more intense.
(Sniff, sniff …) Do you smell something burning???
Lesson #5: Better to be fashionably late, than completely miss the party
Buffett didn't fail to make his move just because he's a little late to the party.
While we certainly understand the concern and wisdom of thinking twice before jumping on a bandwagon at record price levels … mega-trends move slowly.
And once you see one … even if you're late … it doesn't matter what happened before. The past is cast.
What REALLY matters is whether whatever caused the move still exists and is likely to create more of the same going forward.
Even at record high dollar gold prices, Buffett apparently sees a solid, shiny future.
Of course, we're not trying to persuade you to purchase precious metals. That's your personal prerogative.
Our point here is that arguably the most famous and respected investor of our time is making moves that teach timeless principles that apply to investors of all types … including real estate.
And they also happen to affirm the significance of concerns about the intense pressure on the dollar …
… which of course, impacts everyone, including real estate investors.
Lesson #6: Assets which don't produce income aren't really investments
Lack of yield has been Warren Buffett's core objection to gold.
So it's not a surprise Buffett is choosing to invest in mining companies over buying the gold itself.
Robert Kiyosaki has been making the cash flow argument for decades.
Kiyosaki says the definition of an asset is something that puts cash in your pocket. In other words … a true asset is one that cash flows.
Notably, Kiyosaki also has been saying … and LONG before Ray Dalio recently did … that cash is trash.
Yet, unlike Buffet, Kiyosaki is a BIG proponent of holding gold. Not as an investment (no cash flow) … but as money (savings).
Clearly, Kiyosaki makes a distinction between currency (cash) and money (gold).
And no less than the legendary J.P. Morgan (the man the institution is named for) told Congress in sworn testimony …
"Money is gold and nothing else."
(You can read it yourself on page 5 of this transcript)
So money, cash, and investments are THREE different things as far as Kiyosaki is concerned. Makes sense to us.
But back to Buffett …
We're guessing Warren Buffett views gold as simply a widget people like to buy … like furniture or houses … without any expectation of income.
Buffett also owns an $800 million stake in Fruit of the Loom. We doubt he considers underwear an investment.
So just as real estate investors like Kiyosaki buy properties for cash flow, Buffett buys businesses that cash flow … BUT …
… to be bullish on a business, you must believe their product will have durable and growing demand … along with a sustainable competitive edge.
So while Buffett may not like gold as an investment, he apparently likes it as a product. And who can blame him? The demand is big and strong.
A growing number of people and institutions …including central banks … consider gold an alternative to currency and bonds as a liquid reserve.
That could be Lesson #7.
But whether YOU think gold has any role to play in your personal portfolio, Buffett's surprising move contains a LOT of lessons and insights all investors can learn from.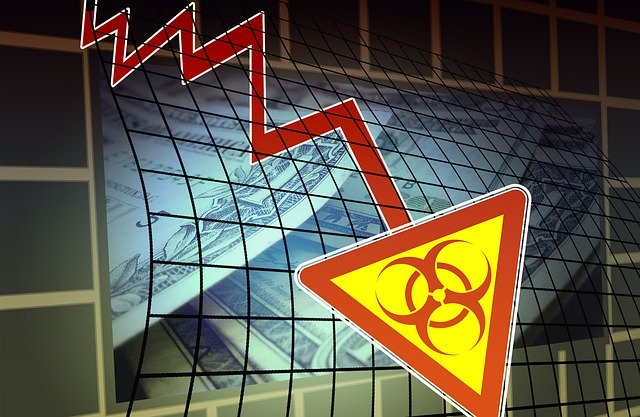 During the Great Financial Crisis of 2008, the Fed created over $85 billion PER MONTH of "new" dollars … and Uncle Sam spent over $800 billion to "save" the economy. 
And now they're doing it again. 
To take on the COVID-19 crisis, the Fed has been creating over $80 billion PER DAY … and Uncle Sam is planning on spending nearly $4 TRILLION. 
Is this spending spree going to work? What will happen next … especially in real estate?
In this episode of The Real Estate Guys™ show, hear from:
Your stimulating host,

Robert Helms

His stagnant co-host,

Russell Gray

Best-selling author and Wall Street insider,

Nomi Prins

Best-selling author, podcaster, money manager, and outspoken financial pundit,

Peter Schiff
---
Listen
---
Subscribe
Broadcasting since 1997 with over 300 episodes on iTunes!
---
Review
When you give us a positive review on iTunes you help us continue to bring you high caliber guests and attract new listeners. It's easy and takes just a minute! (Don't know how? Follow these instructions).
Thanks!
---
Unprecedented times
The Fed is busy printing cash and sending it out into the economy. When you hear about trillions of dollars in stimulus, the question is … what does that mean for real estate?
Some of you may have started investing in real estate after 2008 … so there is a whole bunch of experience that you don't have. 
So, if you haven't gone back and studied what really happened in 2008 … it's time to do so. 
Understanding what happened then will help you understand what is happening now. 
When the Fed sends more money out into the world … prices go up. And with the COVID-19 crisis, businesses are closed, and many paychecks have stopped … which means payments on a lot of debts are going unpaid. 
What's most important for investors right now is to reach out and listen to people who have been in a similar situation before. 
That's what we are doing today. 
What's happening in the economy now
Our first guest today is Nomi Prins. She is an author, journalist, and public speaker who writes about Wall Street and the American economy. 
She understands that everything happening with the Fed and monetary policy works its way through the markets and affects real estate. 
"We've seen tremendous and far greater than during the financial crisis of 2008 electronic money printing, not just from the Federal Reserve but from all of the central banks in the world," Nomi says. 
The central banks around the world are trying to keep their liquidity, their credit markets, and their economies … and the Fed is trying to create money, provide liquidity, and keep rates at zero. 
Nomi says that, in her opinion, this relates to real estate in two ways. 
One is the cost of money to the banks, to the lenders, and therefore to anyone investing or refinancing real estate. 
Second is the Fed purchasing real estate securities that the banks have created. The Fed has done this in the past and has continued to do the same during this period … both regular individual properties and commercial real estate. 
Unlike in 2008, a lot of the stimulus money has gone directly to people in terms of unemployment or through the PPP program to businesses. Will that make a difference?
Nomi says this method will make a difference for individuals and small businesses, but we're still dealing with 30 million people who have filed jobless claims in the first six weeks of this crisis. 
So, there is money coming into people … but a lot of people aren't getting enough or aren't getting funds effectively. 
And, many people are choosing to save money rather than spend it and put it out into the economy. 
In fact, the savings rate right now is over 13% … it hasn't been that high since 1981. 
Along with that, people are indicating that they're less likely to make purchases … like buying homes. 
Investors look at the other side of that … does that mean there's opportunity? Will there be some bargains to pick up? 
We asked Nomi what she expects the long-term interest rates might look like coming out of this. 
"There's definitely an opportunity as people, unfortunately, have to make decisions in terms of whether they want to stay in their properties and, ultimately, if they want to downsize," Nomi says. 
Doing so may mean opportunities for people who have more access to funds. Right now with rates where they are … well, they don't get much lower. 
"I think this crisis has created a scenario where rates may have seen their bottom for investors, which means it's a good time right now for people financing, whether it's for residential, through commercial investment opportunities to lock in those low rates," Nomi says. 
Looking to the future
Peter Schiff has been talking about the inevitable crash for some time. He warned of the 2008 housing crisis back in 2006. 
Now, he says we haven't seen anything yet. The real crash is still to come. 
"I think that COVID-19 is the pin that is really putting a gaping hole in this bubble," Peter says. 
Peter says that, in his opinion, the bubble really began to leak air in 2016 … but Donal Trump threw it for a loop by winning the presidency. 
"In that environment, the Fed was finally able to raise rates up to about two and a half … then all hell broke loose," Peter says. 
In the fourth quarter of 2018, we had the biggest decline in the stock market since the Great Depression. 
That's when the Fed did what Peter says he had been warning about. They aborted their attempt to normalize interest rates and started cutting them instead. 
The Fed also started expanding their balance sheet again … then COVID-19 came along and accelerated the process. 
"Everyone thinks that all we have to do is turn the economy back on and everything will go back to being great," Peter says, "but we can't re-inflate the bubble."
Peter says that while COVID-19 is making it worse, the economic problems existed before COVID … and the government cure is far worse than the disease itself. 
It's not just the shutdown of the economy … it's that the government is financing the shut down with budget deficits and printing more money. 
Inflation is going to create destruction in the purchasing power of the dollar … which means the real crash is going to be far bigger now than it would have been had it come sooner. 
"People have been lulled into a false sense of security and complacency in thinking that we can print all this money and not have any negative consequences," Peter says. 
All of this is going to show up in consumer prices in a big, big way. 
We have a reduction in supply and an increase in money … which means higher prices even as demand falls. Peter predicts this could cause the dollar to collapse. 
What does Peter recommend? Invest in gold, silver, mining stocks, oversee assets where income streams are coming in … currencies that are not the dollar that will gain the purchasing power that the dollar loses. 
"You need to be defensive now," Peter says. 
For more expertise from Nomi and Peter, listen to the full episode!
---
More From The Real Estate Guys™…
The Real Estate Guys™ radio show and podcast provides real estate investing news, education, training, and resources to help real estate investors succeed.
---
Love the show?  Tell the world!  When you promote the show, you help us attract more great guests for 

your

 listening pleasure!
Although there may be some debate about the true origin, cause, and date of the COVID-19 virus … there's no doubt about its presence and impact today.
And just as the health crisis began quietly, before exploding onto the scene, so it may be with the subsequent financial crisis.
After all, if you're not both an epidemiologist and paying attention … or listening to one … like our friend Chris Martenson at Peak Prosperity …
… you probably didn't know anything about COVID-19 until there was no toilet paper on the shelves at your local store.
Clearly, there were people who knew and acted sooner than others …
… and we're guessing most folks would prefer to be in the group who's aware and prepared.
Fortunately, being late to the toilet paper run didn't result in being completely wiped out. (Sorry, we couldn't resist.)
But as the health crisis and resulting lock down has mutated into an economic crisis …
… and is already showing signs of spreading into a financial crisis …
… the consequences of being ignorant and ill-prepared could be a whole lot messier to handle than a toilet paper shortage. (Okay, we'll stop now.)
Punning aside, our point is there are abundant and alarming clues in the news that a financial contagion has already begun.
But preparing for it is a lot more complicated than simply stocking up on paper products … including cash.
Preparing is also a lot bigger than just looking out for you and yours.
Just as society rallied to "flatten the curve" … slowing the contagion to preempt the number of afflicted from overwhelming the health system …
… we're "all in this together" and need to flatten the curve of people going broke and overwhelming the financial system.
Because while you might be able to get along in life not exchanging germs with other people …
… it's impossible to live in a world of free enterprise without trading with others.
We all need each other to be financially healthy if we want to build resilient prosperity.
So, it's in everyone's enlightened self-interest to both prepare individually … and help others prepare to prosper through the wild ride looming on the horizon.
That's why we're organizing a Crisis Investing webinar … featuring a STELLAR faculty, including …
Richard Duncan – Economist, best-selling author, former consultant to the IMF
Peter Schiff – Money manager, best-selling author, podcaster, financial pundit
Robert Kiyosaki – Mega-millionaire investor, greatest-selling financial author in history, host of the Rich Dad Radio Show
Nomi Prins – Former Wall Street insider, geopolitical financial expert, investigative journalist, best-selling author
Danielle DiMartino-Booth – Former Fed insider, popular market commentator, financial newsletter publisher, best-selling author
Brien Lundin – Gold expert, publisher of Gold Newsletter, New Orleans Investment Conference producer
And that's not everyone. The Crisis Investing webinar is a big and important project.
We're working hard to collect the thoughts and perspectives of a large, well-qualified group of thought leaders, insiders, and seasoned investors.
By the way … this isn't a pitch … because the webinar is totally free.
So, be sure to tell your family, friends, neighbors, associates and total strangers to get on the Advance Notice List ASAP.
Remember, most of the "experts" on mainstream financial media are directly or indirectly underwritten by and beholden to Wall Street and the big banks.
So, most don't understand or value Main Street investing … especially real estate. Yet that's where most people live … and where all the fallout lands.
Of course, it's possible to see danger coming in time to get in position to avoid most problems and capture many opportunities.
Of course, this requires focus and diligence because these are truly unprecedented times …
Fed's balance sheet tops $7 trillion, shows increasing buying of corporate bond ETFs
MarketWatch, 5/21/20
Not sure what that means to you? You're not alone … and that's the point.
The wizards behind the curtain are pulling levers, flashing lights, and using smoke, mirrors, and fancy words to manipulate the currency, credit markets, and interest rates YOU depend on.
Hint: The Fed's balance sheet represents how many dollars they conjure out of thin air … and it's nearly doubled since the COVID-19 crisis hit just a few months ago.
But anyone with even a rudimentary understanding of economics knows that no amount of money printing creates products and services.
If it did, then the Fed could just print money and everyone could stay home and watch Netflix.
But like any form of debt, money printing is simply a claim on existing and future products and services.
If you earn, borrow, or measure wealth in dollars, this should concern you.
Meanwhile …
Over 4 million Americans are now skipping their mortgage payments
MarketWatch, 5/24/20
With nearly 40 million jobs lost in the last few weeks … defaults on rent, mortgages, car payments, credit card payments should surprise no one.
Sure, the Fed can print money for Uncle Sam to direct deposit to everyone.
And MAYBE they'll use it to make debt payments … versus less important things like say … EATING.
But you may recall …
Alarming number of Americans don't have enough savings for unexpected expenses
New York Post, 1/30/20
"One in four Americans do not have enough money saved to cover more than two months of expenses, according to a recent poll."
Many of those folks are your tenants. But it's not just the little guys who are struggling as the economic contagion spreads …
Default Notices Are Piling Up for Retailers Unable to Pay Rent
Bloomberg, 5/22/20
Hertz, slammed by coronavirus, to continue under bankruptcy protection
Chicago Tribune, 5/26/20
'No business is built for zero revenue.'
NO business is built for zero revenue. Neither is any city, state, or nation.
No society can survive long without production AND commerce.
So, while it's good that the world is coming out of its COVID-19 induced economic coma …
… the extent of the damage … and what's temporary vs what's permanent … will not be known for some time.
But with so much uncertainty remaining about whether the health crisis at the front end of this chain of calamity is past its peak …
… there's no rational reason to think the subsequent economic crisis is even close to over.
And even if it was, all those missed payments and printed money is likely to create a financial system crisis … and perhaps even a currency crisis … down the road.
So our bet is things get MUCH choppier before they get better.
BUT … that's not all bad news. In fact, there's likely a lot of opportunity in all this mess.
So rather than go full-fetal freak out … or waste a bunch of time blaming (pick a perp or scapegoat) … or philosophizing about what the people in charge should or shouldn't do …
… we think you're better served to stay focused on what YOU can do NOW.
We're sorry if this is a little repetitive …
… but if you were on the deck of the Titanic, would you want the crew to stop boring you with repeated directions to the lifeboats?
Of course, no one knows exactly the "best" way to mitigate risks and capture opportunities … there's still too much unknown.
But as we often say, focus on being diligent to control what you can so you're in the best position to respond to what you can't.
And listen to as many smart people as you can who are also diligently preparing and paying attention. That's what the Crisis Investing webinar is all about.
The follow up to the webinar will be to take all these expert perspectives and then come up with the best ideas and action plans.
But be patient. With MANY hours of interviews, the project won't be ready for a few more weeks. Stay tuned!
Meanwhile, we still think it's wise to get as liquid as you can while you can … especially with respect to equity and taking advantage of the cheapest mortgage money you may ever see.
Take a good look at your portfolio … and think about how it would respond to rising rates, a banking crisis, a credit market collapse, or a substantial decline in rents.
Remember, "no business is built for zero revenue".
Sometimes you simply can't save everything from a worst-case scenario. So it's also important to know when to retreat and preserve capital … so you can live to invest another day.
But if you're liquid, conservatively structured, well-educated, and connected … you'll probably hold onto most of what matters …
… and easily make up any losses by grabbing the bargains likely to be littered across the landscape as this all unfolds.
And if this turns out not to be as big a deal as it seems … how are you worse off for being prepared?
The Fed created over $85 billion per month of new dollars … and Uncle Sam spent over $800 billion … to "save" the economy from the Great Financial Crisis of 2008.
To take on the COVID-19 crisis of 2020, the Fed has been creating over $80 billion PER DAY … and Uncle Sam has already pledged to spend nearly $4 TRILLION … and they're not done.
Will it work? Can the system handle it? What happens next? And what happens to real estate?
---
More From The Real Estate Guys™…
The Real Estate Guys™ radio show and podcast provides real estate investing news, education, training, and resources to help real estate investors succeed.
---
Love the show?  Tell the world!  When you promote the show, you help us attract more great guests for 

your

 listening pleasure!
It's no secret we're a couple of older dudes who got creamed in 2008. But like the economy, we bounced back. Unlike the financial system, we got the lessons.
Read that again and think about it.
If you got on board the real estate gravy train after the last crisis, congratulations … and welcome to your first crash. It's looking to be a whopper.
For those who went through 2008 like we did, welcome back! We're about to take a wild ride … and it should be a THRILLER.
The big message is: this is NOT the time to take a wait and see approach to portfolio and opportunity management. Things are moving too fast.
Investing intelligence is a blend of emotional control technical knowledge, and intellectual discipline.
Stress in the real world is where you test your skills. And yes, it's a little unnerving.
Anytime the stakes are high and you're pressed to edge of your confidence, it's tempting to hide, deny, procrastinate, or complain about things you can't control … to the detriment of diligently working on the things, you can control.
So rather than dive into the weeds of the plethora of clues in the news … they'll always be there … we think it's a good time to do some diagnosis.
After, all prescription without diagnosis is malpractice. You can't know what to work on if you don't understand the root of the problem.
In this case, we think there are two primary roots of the current crisis … one you can control, and one you can't.
Let's start with the root cause of the current crisis that you can NOT control.
It may or may not be interesting to you … and you might not agree with the premise … but be patient and work through it.
It's arguably the most obvious yet misunderstood contributor to the malaise the coronavirus crisis is exposing.
In one word … debt.
Absurd, insane, unfathomable and unsustainable levels of debt … which has spread like a cancer throughout the global financial system.
The current metastasization started in 1913 with the founding of the Federal Reserve system, which gave bankers and politicians the ability to create unlimited amounts of debt.
The Federal Reserve Act and the 16th Amendment also created the income tax and the IRS, effectively equipping the government to use the productivity of the people to make the debt payments on all that debt.
Armed with this powerful new temptation, it took less than two decades to blow up a bubble known as the Roaring Twenties.
The expansion of credit led to mass consumerism, a stock market boom, and the nation's "wealth" (based on inflated asset values) to double from 1920 to 1929.
Of course, the party ended in spectacular fashion leading to the Great Depression.
Sound familiar?
When debt bubbles implode, asset prices collapse … and the FIRST place this symptom manifests is in the stock market.
The Great Depression led to an unprecedented consolidation of power when President Franklin D. Roosevelt declared a "war on poverty" and gave America "The New Deal".
So before there was World War II, FDR was already a wartime president.
Wait, we're having deja vu.
FDR's New Deal included Social Security, a proliferation of agencies and regulations, and the effective confiscation of the citizens' gold.
FDR's initial phase-out of the gold standard allowed the Fed to print virtually unlimited amounts of dollars.
In fact, the Chairman of the New York Fed admitted in a 1946 speech that there was no need for taxes to pay for anything because the Fed could print unlimited amounts of dollars.
He confessed the only reason for taxes was to "express public policy in the distribution of wealth and income" and in "subsidizing or in penalizing various industries and public groups".
In other words, taxes allow the government to pick winners and losers in what is supposed to be a "free" market.
Wait, we're having deja vu again.
Events like the Civil War, the Panic of 1907, the Great Depression, and 9/11 … demonstrate how crises always result in bigger, more powerful government and less personal freedom.
We'll leave it up to you to decide if big government and less freedom is good or bad, but the facts are indisputable.
After 1933, it was illegal for Americans to own gold, while foreign holders of U.S. dollars and bonds could redeem dollars and U.S. bonds for physical gold.
But when the world realized the Fed was printing WAY more dollars than there was gold, it became obvious that the "official" gold price of $35 was too low.
So the world, led by French President Charles de Gaulle, started showing up at the U.S. "gold window" to redeem paper dollars for real gold.
By 1971, the U.S. gold reserves had dropped from 20,000 tons to less than 9,000 tons with no end in sight to the hemorrhaging …
… so President Nixon abruptly "closed the gold window" … effectively defaulting.
Of course, Nixon knew the dollar would collapse causing inflation.
So in an attempt to preempt inflation, Nixon also made it illegal for private businesses to raise prices or pay higher wages.
Yes, history buffs, in the "land of the free", the government, unilaterally and without warning, mandated price and wage restrictions to private businesses … to "protect" everyone.
Of course, price controls didn't last because they don't work. More recently Venezuela tried it, and it didn't work there either.
The Venezuela government said stores couldn't raise the price of things like toilet paper. So when you showed up at the store, there wasn't any.
To find toilet paper in Venezuela, you had to buy it on the street … and it cost a lot more than the official price.
Wait … we're having deja vu again … again. That's so weird.
So back to the dollar collapse after Nixon's default …
In just a few years, gold went from $35 per ounce to $800 per ounce. Or more accurately, the value of the dollar crashed against gold.
Dollar holders smart enough to redeem their paper dollars for gold early did well. Those who didn't, not so much.
By now, you may be recognizing some eerie parallels between the past and present. History doesn't always repeat itself but often rhymes. That's why we study it.
The point is these events kicked off an entire 49-year history … from 1971 to 2020 … of unhindered, exponential, and unsustainable expansion of debt.
If 49 years rings a bell for you, go look up the biblical concept of jubilee. It's weird how all this is unraveling after 49 years. Probably just a coincidence.
(For more perspective on how the past helps predict the future, consider investing in our Future of Money and Wealth program. You'll probably wish you bought it two years ago, but better late than never.)
Of course, YOU can't stop Uncle Sam from spending trillions of dollars …
… or the Fed from printing trillions to fund government spending, push down interest rates, buy up toxic assets, and pump up asset values.
They've already begun doing all those things. The big question is whether the dollar can carry the load. It survived the 70s … mostly.
Time will tell what happens this time.
For now, it's important to realize what the Fed is doing … and what history says is likely to happen when they do. Being confused or afraid isn't a wise option … it only feels safer.
It's like standing at the beach watching the distant tsunami coming toward you … it seems slow at first … then it's on you. It can be hard to believe and scary.
But turning around so you can't see it won't make it go away.
So today, the COVID-19 coronavirus has stopped the economic heartbeat of the globe. Cash is not flowing, which means debt service is going to become a real problem real fast.
Remember, back in 2008, it only took a relatively few sub-prime mortgage borrowers to miss payments … and the financial system nearly collapsed.
The current debt crisis is probably going to be a LOT bigger. It could easily be The Real Crash Peter Schiff has vociferously warned about.
Of course, if the world had less debt and more savings, we could all shelter in place for a few months and everything wouldn't unravel.
But the world is awash in debt, has little savings, and without productivity to service all the debt, a chain reaction of defaults seems virtually certain.
The government, the Fed, and the banks all appear to realize the gravity of the situation … and unlike 2008, they're sprinting to get in front of it.
It really all comes down to the Fed and the dollar. The Fed is willing to print as many as needed to buy up everything and send everyone money.
It seems like either the debt will go bad (deflation) or the dollar will (inflation) … or both. And it's all out of your control.
So what's a real estate investor to do?
We'll take that up in Part Two. Stay tuned …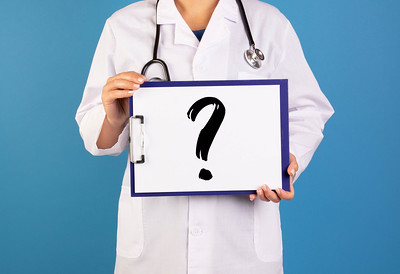 By now you've probably heard about the coronavirus. It's big news and appears to be getting bigger … and there are MANY angles on the story.
Of course, we're just The Real Estate Guys™ … not the virus guys … so we're not qualified to have an opinion on the health risks or odds of a global pandemic.
But whether the coronavirus is truly an existential threat to all humanity … or just another run-of-the-mill frightening event that fades into obscurity …
… it's certainly creating some economic upheavals all investors (even real estate investors) should be paying attention to.
And as long as we all survive long-term, the coronavirus crisis is raising notable concerns and creating short-term opportunities.
To be clear, we're not making light of it … or suggesting that economic consequences are the most important aspect of the coronavirus story.
But since we don't have the expertise or ability to change what's happening or to advise on how to avoid the health risks … we'll just focus on the investing considerations.
It's safe to say the coronavirus could be the proverbial "Black Swan" financial pundits constantly obsess about.
No one saw it coming, and then … BOOM! It's here. And it's already having a profound effect on stocks, bonds, currencies, and commodities.
Of course, the big question is … what does the coronavirus mean to real estate investors?
In the short term, it creates an opportunity …
As freaked out paper asset investors jump into safe havens, lots are ending up in U.S. Treasuries.
This is bidding bond prices UP, driving bond yields DOWN …meaning interest rates are falling.
This pulls mortgage rates down and provides real estate investors with an opportunity to restructure existing debt and take on new debt …
… and lock in those low rates for the long term.
Meanwhile, some safety seekers are piling into gold … and we think there's two parts to that story … maybe three.
First, gold is the ultimate safe haven because there's no counter-party risk (assuming you take physical possession) and you avoid specific currency risk.
In other words, you can store wealth in gold, and later convert it into ANY currency … not just the one you bought it with.
American brains often tilt here … because they only think in dollar terms. But the rest of the world doesn't.
Sure, the U.S. dollar is still considered the "safest" currency … but as we explain in our Future of Money and Wealth video, "The Dollar Under Attack" … there are reasons to be careful of the dollar long term.
And enough investors in the world appear to agree … and they're bidding up the price of gold in their flight to safety. That says something about the dollar.
But the BIG coronavirus story isn't falling interest rates, spiking gold prices, or crashing stock markets …
As is often the case, investors and mainstream financial media pundits fixate (and trade) the symptoms … sometimes missing the real problem.
There's a YUGE difference between a booming economy and a strong financial system.
During this U.S. election cycle, you're likely to hear about the "booming economy" … and it's true.
But even more importantly, it's NECESSARY … and that's the concern.
A global economic slowdown isn't just inconvenient … it's systemically dangerous on an epic scale.
This is what our big-brained friends help us understand and navigate.
The world is piled nose-high in debt … most of it at very low interest rates. And yet, it's barely being serviced.
There are many tapped out "zombie" businesses who don't even earn enough profit to pay their interest … which means their debt is a slow-growing cancer.
A spike in interest rates or a decrease in prices or economic velocity accelerates their demise … but that's just the beginning.
Besides the obvious ripple effect of job losses through communities and supply chains … some of which would affect Main Street real estate investors …
… the potentially bigger problem is the ripple effect through financial system balance sheets which are holding bonds as ASSETS … assets they've borrowed against.
This is EXACTLY what happened in 2008 with sub-prime mortgage bonds.
It wasn't the direct losses from a relatively small number of sub-prime defaults that imploded the system. It was the contagion because those modest losses were magnified by leverage.
But unlike real estate, when the collateral (the sub-prime bonds) declined in value …
… Wall Street loans come with cash calls when the "margin" between loan and collateral value shrinks too much.
Margin calls exploded throughout the system … forcing everyone to sell everything to raise cash. This crashed prices, triggering more margin calls …
… creating a vicious downward cycle until the bottom fell out.
So the Fed (and other central banks) stepped in with MASSIVE amounts of "quantitative easing" to put in a bottom and stop the free fall.
They printed trillions and bought the "toxic assets" no one else wanted. And as we now know, they've been unable to withdraw the patch.
After 10 years, the Fed tried to "shrink their balance sheet" and "normalize interest rates" (i.e., stop propping things up) …
… and they failed miserably on both counts. In fact, they recently had to take emergency action to blow it all back up.
So there's a LOT of air in the financial system right now … all propped up by record levels of debt … which can only be serviced by a "booming economy".
And that booming economy keeps the frailty of the system off many commentators' radar … while "alarmists" like Robert Kiyosaki and Peter Schiff don't get much media time to warn people.
That's the way it was in 2008 … and that's the way it is now.
The setup is the same as 2008 … just bigger. WAY bigger. And it's all rooted in gobs of global debt …
China has taken on enormous debt to fund its phenomenal growth the over last two decades.
The coronavirus could push China into even greater debt … not to grow … but just to prop things up as their economy slows.
Corporations took on records levels of debt to fund stock buybacks over the last decade. Of course, this helped boost stock prices, but is it reliable wealth?
Households are also carrying record levels of debt … probably feeling rich because of high home and stock equity on their balance sheets.
Sure, inflated assets can make people feel rich … boosting consumer confidence … but how stable is it?
Equity is awesome … but it's fickle. The coronavirus is writing a reality check for stock investors right now.
Meanwhile, the coronavirus is shutting down factories … even entire cities … which MASSIVELY slows economic activity … with global ramifications.
It's like if you had a gigantic credit card with triple your annual incomes in consumer debt …
… but are barely able to make the payments working 60- or 80-hour weeks … and then your hours are cut.
Now instead of just getting by … you're being swallowed by the debt.
Except it's not just you … or a single corporation … or a few thousand sub-prime homeowners … or even a tiny country with a small global economic footprint.
It's the ENTIRE globe … and it's emanating from the second largest economy on the planet.
It's hard for China to be the manufacturing engine of the world with closed factories and entire cities quarantined.
That means they use less energy, buy less commodities, export less products … which means shippers have less to ship, retailers have less to sell, and on and on.
ALL those businesses and employees in the chain … many of which are loaded with debt … take a big pay cut … putting all that debt in danger of default.
To "save" it all, central banks will need to print like crazy … and gold prices tell us smart investors are concerned about that.
Gold is at record highs against EVERY currency in the world … except the U.S. dollar (yet).
Ironically, the financial contagion has the potential to spread FAR faster than the coronavirus itself.
YIKES.
Okay, take a deep breath. It's not Armageddon.
But as you might guess, a scary place to be is in investments that are front-line to fragile financial markets.
That's probably why alert investors are exiting into safer havens.
Well-structured real estate investors are likely to fare better than most paper asset investors … because real estate's fundamental model is far more stable.
Think about it …
Do you see any headlines that say, "Rents are crashing as coronavirus spreads" or "Tenants break leases to escape coronavirus"?
We don't.
So while paper asset investors are watching their 401k wealth go up and down like a roller coaster …
… real estate investors are quietly endorsing rent checks.
But it's not just the cash flow of real estate that makes real estate stable …
It's the priority in people's lives to make those rent payments … and the ownership of a physical, tangible asset that doesn't disappear in crisis.
Yes, if the coronavirus destroys humanity, demand for rental property will implode. But that will be the least of your worries.
And if the financial system implodes … as bad as that sounds … it will be bumpy for awhile … but a new system will be put in place.
So as long as you're structured to weather the storm …
… with competitive rents and great customer service in markets with solid infrastructure and fundamentals …
… and stable underlying financing with enough cash flow cushion to absorb temporary softness …
… you might not get richer on your current holdings, but you can probably ride out the storm.
Of course, if you're properly prepared, you'll be in position to go bargain shopping in such a storm … which is exactly what Ken McElroy did in 2009-2012.
The world is volatile. Real estate is relatively stable compared to most other investments. But you still need to see the big picture and think ahead.
That's why we hang out with people like Robert Kiyosaki, Peter Schiff, Ken McElroy, Brien Lundin, and other super-smart people.
After all, it only takes one good idea or heads up to make or save you a LOT of money when things get crazy. And you never know what that's going to happen.
Until next time … good investing!
More From The Real Estate Guys™…
The Real Estate Guys™ radio show and podcast provides real estate investing news, education, training, and resources to help real estate investors succeed.
---
Love the show?  Tell the world!  When you promote the show, you help us attract more great guests for 

your

 listening pleasure!
In case you haven't noticed, there's a LOT going on in the world as we sail into a brand new investing decade …
In addition to wars and rumors of wars, a growing number of notable people are publicly expressing concerns …
… not just about the economy and financial markets, but the system itself.
Perhaps the most notable is Ray Dalio of Bridgewater Associates, the largest hedge fund in the world.
In a recent article, Dalio warns …
"The World has Gone Mad and the System is Broken"
Dalio's essential thesis is the system of free money has created a series of negative trends that will eventually converge into a fundamental and epic re-set.
"This set of circumstances is unsustainable and certainly can no longer be pushed as it has been pushed since 2008. That is why I believe that the world is approaching a big paradigm shift."
Of course, just because he's successful doesn't mean he's right. But Dalio is certainly well-qualified to have an opinion worth paying attention to.
But as we've learned from studying smart people, understanding what they're saying takes some time and effort.
We think it's worth it. Because any "big paradigm shift" involving the financial system affects EVERYONE … including lowly Main Street real estate investors.
If you're new to this discussion, consider making a modest investment of time and money to watch our Future of Money and Wealth presentation, "The Dollar Under Attack". It's helped a lot of real estate investors see a bigger picture.
It's important to understand the difference between the "economy" (activity) and the "system" (the structure supporting the activity … including currency, banks, credit, and bond markets).
Remember, the economy was humming along leading into 2008 … booming, in fact. But the system was faulty under the hood, and ultimately broke down.
Just like a car, the economy can go faster or slower … but only while it's mechanically sound.
If the vehicle's systems fail, then the car is incapable of speed … and may not even run at all.
Then, when the car breaks down, your skill as a driver is meaningless, except perhaps for avoiding catastrophe when it happens.
In all cases, you end up on the side of the road going nowhere.
The same is true with the financial system and your skill as an investor. If the financial system fails, it can sideline a lot of people … including you.
Of course, the financial system, like a car, has gauges … indicators of performance, health, or impending failure.
But not all gauges are easily seen. And reading them requires education.
That's why we hang out with smart people like Chris Martenson, Peter Schiff, Brien Lundin. G. Edward Griffin, and Robert Kiyosaki.
Even better, each of these guys are connected to lots of other smart people like Danielle DiMartino Booth, Mike Maloney, Grant Williams … and many more.
You may not yet be familiar with some of these names. Except for Kiyosaki, none of them are serious real estate investors … and that's GOOD.
As we learned (the hard way) in 2008, when you live in an echo chamber of people who all hope … even need … the economy and financial system to be functional …
… there's a tendency to ignore or discount even the most obvious problems.
As Upton Sinclair said …
"It is difficult to get a man to understand something when his salary depends on his not understanding it."
There were warning signs leading up to 2008. Peter Schiff and Robert Kiyosaki both saw them and publicly warned people. Very few listened.
Unsurprisingly, both Schiff and Kiyosaki stopped getting invited on to mainstream financial shows. Wall Street's not likely to advertise on programs outing a failing system.
And people making millions in the mortgage business weren't interested in hearing how the mortgage markets were about to implode. Ditto for real estate, stocks, and bonds.
However, smart investors are wise to look beyond their own normalcy bias and the filtered news which is produced by people whose livelihood depends on a rosy narrative.
Risks are ever-present … and the worst are those you don't see coming.
But before you go full fetal freak out, we're NOT saying the end of the world is nigh. After all …
"A bend in the road isn't the end of the road … unless you fail to make the turn."
Helen Keller
But if Dalio and others are correct, then there's more than a reasonable probability of substantial changes to the financial environment we're all operating in … then it's worth preparing for.
After all, it's better to be prepared and not have a crisis, then have a crisis and not be prepared.
Remember … ignoring risk isn't optimism, it's foolishness.
Legendary real estate investor Sam Zell says one of his greatest assets is the ability to see risk and move forward. You can't navigate a hazard you don't see.
So what are some things our smart friends are watching heading into 2020?
Gold, oil, debt, the Fed's balance sheet, bonds, and interest rates.
These are like the dashboard gauges for the health of the financial system.
Right now, at least three are blinking red … gold, debt and the Fed's balance sheet.
It's also important to note that those three are also leading indicators for bonds and interest rates.
That's because if the world loses faith in the dollar, they won't buy U.S. debt, which is growing at a staggering rate.
In spite of all their bickering, Congress and the White House manage to agree to big time spending.
And if the world loses its appetite for U.S. debt, then either interest rates rise (something which directly affects nearly all real estate investors) …
… or the Fed needs to buy up the new debt with freshly printed money. This is called "monetizing the debt" … and would show up on the Fed's balance sheet.
Some say this "monetization" could lead to hyper-inflation. Others think it means the U.S. could go into decades-long stagnation like Japan.
Maybe.
The difference is Japan doesn't issue the world's reserve currency and enjoys a friendly relationship with the country that does (the United States).
So we'd say the United States situation isn't exactly the same as Japan. But what do we know? We're just two dudes with microphones.
Maybe there are clues in the news …
The world's super-rich are hoarding physical gold
Yahoo Finance, 12/10/19
Hmmmm … it seems the "fear" trade … those looking to park wealth someplace "safe" are choosing gold … in addition to, or instead of U.S. Treasuries.
If instead of Treasuries, you'd expect interest rates to rise as bond prices fall due to less bidding.
But while there's currently only a little upward pressure on rates, it's not much … so someone must be buying them. Chris Martenson says it's the Fed.
In other words, the Fed might be starting to monetize the debt.
So it's notable the "super-rich" are following the lead of the world's central banks in acquiring gold. No surprise, as of this writing, that gold is trading at a 7-year high.
In other words, if Chris Martenson is right, everyone (except the Fed) would rather own gold than U.S. debt denominated in U.S. dollars.
But we know Uncle Sam can't default. The US can print an unlimited number of dollars. So no one is avoiding Treasuries because they don't think they'll get paid back.
The concern must be the value of what they'll get paid back with … the dollar.
Think about your paradigm of wealth. Do you denominate wealth in U.S. dollars? Are you ready for a "big paradigm shift"?
Buckle up.
The new decade should be an exciting ride … scary and dangerous for those not strapped in with the right education, information, portfolio structure, and tribe.
Education, preparation, and tribe have never been more important. If you're not seriously investing in those things, perhaps now is the time to start.
Meanwhile, we're bullish on Main Street.
We think real people who do real work and own real assets will fare much better than those counting on paper promises from Wall Street, bankers, politicians, and pensions.
If you're a fan of real estate and other real assets, you're already on the right track. Now it's time to take it to the next level.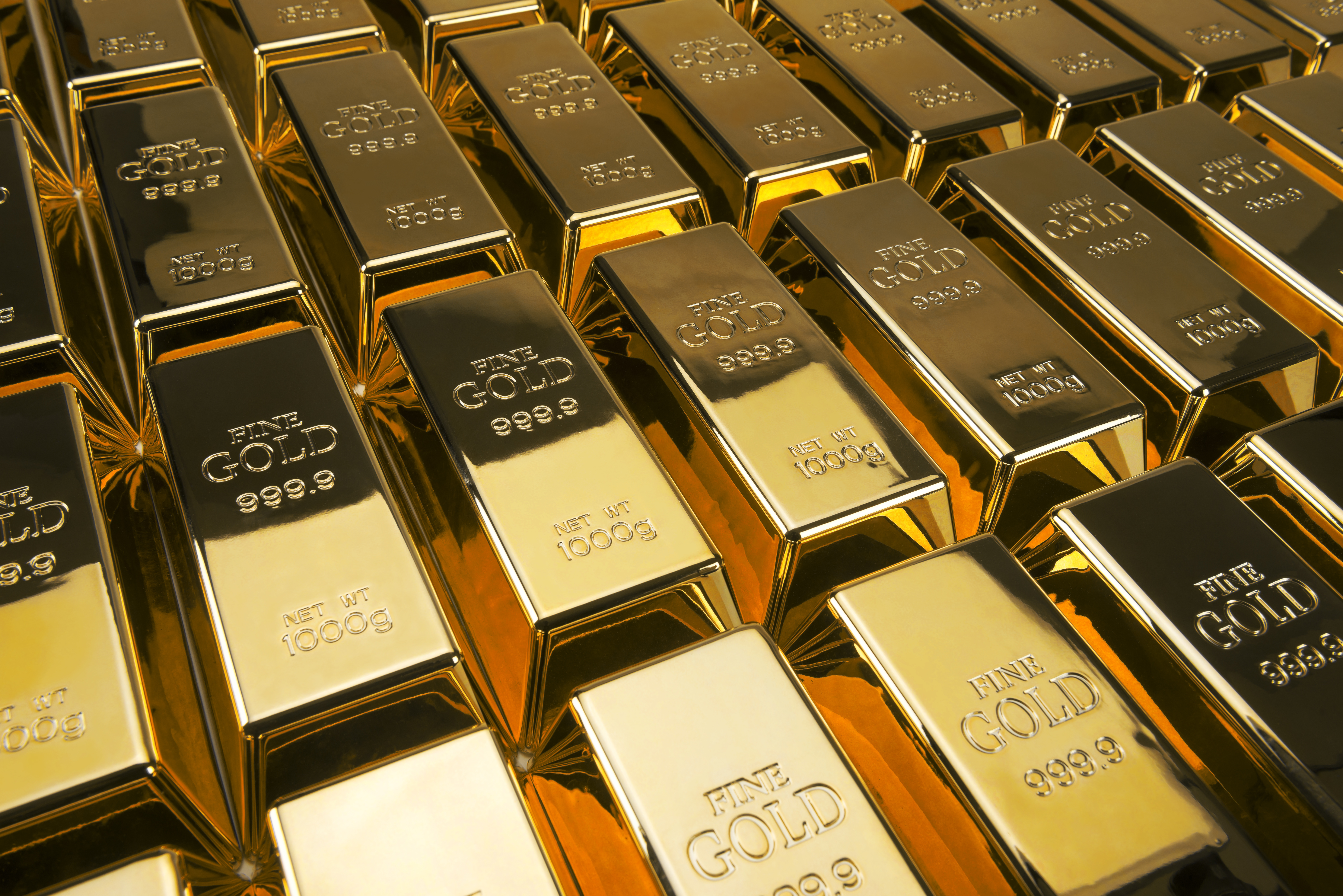 We're coming at you with interviews recorded live at the 2019 New Orleans Investment Conference!
We're sitting down with a remarkable lineup of economic and investment experts … from precious metals to the Fed and beyond!
Listen in for valuable perspectives into the economy, the job market, interest rates … and more!
As always, we offer information … not advice. Always run your ideas by a qualified professional. We're here to provide commentary, education, training, and resources to help investors like YOU find success. 
In this episode of The Real Estate Guys™ show, hear from:
Your invested host,

Robert Helms

Money manager,

Peter Schiff 

Former Fed official,

Danielle DiMartino-Booth

Billionaire and CEO of Sprott US Holdings Inc.,

Rick Rule

Renowned economist,

Mark Skousen

Gold expert,

Brien Lundin
---
Listen
---
Subscribe
Broadcasting since 1997 with over 300 episodes on iTunes!
---
Review
When you give us a positive review on iTunes you help us continue to bring you high caliber guests and attract new listeners. It's easy and takes just a minute! (Don't know how? Follow these instructions).
Thanks!
---
What's going on with gold
As much as we love real estate, we also keep our eyes on other economic metrics. 
For this episode, we're in New Orleans at the 45th annual New Orleans Investment Conference … and we have a lot of great guests for you. 
We're talking gold mining, the Fed, the economy … and more!
Russ was unable to make it to the event this year … but money manager Peter Schiff is filling in. 
"This conference started in the '70s. Because of inflation, people started buying gold. The same thing is happening today, so this conference never goes out of style," Peter says. 
At its root, this really is a gold conference. So, let's start with gold. 
People don't really appreciate the fact that gold has been going up. In the last two decades, gold has increased in value five times over. 
That's a greater increase than the Dow or the S and P. 
Central banks are creating inflation and printing a lot of money. They are basically saying that they don't want savers to have a positive return. They want you to lose money on your savings. 
So, what are you going to do? 
For many people, gold is the answer. They hold gold instead of placing money in a traditional savings environment. 
This conference is unique because we have gold buyers but also gold producers in the audience. 
"I think there's an incredible investment opportunity in gold mining stocks, because this whole sector has been overlooked by Wall Street," Peter says. 
When the price of gold catches up to where it should be, there's going to be many mines that come into production and are much more profitable. 
But investing in gold in this way does come with risk. Peter recommends working with an expert who understands this specialized business to ensure you put money behind the right mining company. 
The merits of mining
Rick Rule is a billionaire CEO … but his expertise is in mining. 
Many people think of gold and silver and think of small coins … but there is a lot that happens before mined gold becomes that coin. 
You have to permit and finance the construction of a mine. You have to operate a mine and … when the gold is gone … you have to responsibly close the mine. 
"There's a lot more losers than winners in this business," Rick says. "Mineral exploration is really technology, so it's a similar situation to high tech venture capital. Most ventures fail."
The point, according to Rick, is don't try to beat the market too much by taking many risks. 
Instead, participate in the market, and buy into the best companies to avoid making mistakes. 
Rick says that the best way to begin is by owning some physical gold. Then, invest in a company that has growing reserves and revenues rather than companies that are cannibalizing their existing asset base. 
The state of the Federal Reserve
Danielle DiMartino Booth is still "fed up" … she worked at the Fed and then wrote a book about how it is bad for America. 
Needless to say … she offers a unique perspective. 
"I was able to be there at the advent of taking interest rates to the zero bound, of venturing into this grand experiment of blowing up the Fed's balance sheet," Danielle says. 
All along the way, Danielle says, there were assurances that this move would be temporary and reduce the size of the balance sheet … but we now know it's neither of those things. 
In addition to quantitative tightening, currency in circulation around the world has been going up, and that pulls an additional amount of reserves out of the financial system. 
Danielle says that foreign central banks had been parking a lot of money at the Fed, because they have negative interest rates at home … doubling the effect of pulling reserves out of the system. 
The treasury had depleted its checking account … so they had to rebuild the balance. Now we're running trillion dollar deficits. 
And in a matter of weeks, the Fed has ramped up its own liquidity injection … something Danielle says we would have thought of as unheard of a year ago. 
So, it's going to be interesting to watch how things play out. 
Diversification in a bull market
Mark Skousen is a renowned economist and the longest standing speaker at the New Orleans Investment Conference. 
Mark is always in touch with the market cycle … and he has some observations of the current economy. 
"This is the longest-running bull market in our history, and this is the most disrespected stock bull market in history," Mark says. 
Mark also reminds us that diversification is key … and that different assets can perform very differently under the same economic conditions. 
"You have to take what the market gives you. So, you want to be positioned to see a turnaround coming, one way or another, and weather it," Mark says. 
Protecting your money 
Brien Lundin knows gold … and this conference is his showcase for what resources like precious metals can do for a portfolio. 
"Right now, we are in a confirmed gold and silver bull market. Everything is pointing toward much higher prices," Brien says. 
Big trends in the economy and geopolitics are pushing for much higher gold prices. Gold and silver are the primary ways that Brien feels people can protect themselves from monetary depreciation. 
"I would urge people to just learn about other investment classes. Ask the tough questions, and find the best way to protect your money," Brien says. 
To hear more from our interviews at the New Orleans Investment Conference … listen in to our full episode!
More From The Real Estate Guys™…
The Real Estate Guys™ radio show and podcast provides real estate investing news, education, training, and resources to help real estate investors succeed.
---
Love the show?  Tell the world!  When you promote the show, you help us attract more great guests for 

your

 listening pleasure!
Interviews recorded live at the 2019 New Orleans Investment Conference!
Host Robert Helms talks with an outstanding array of experts on precious metals, the Federal Reserve, economics, and investing including …
Money manager Peter Schiff, former Fed official Danielle DiMartino-Booth, billionaire Rick Rule, renowned economist Mark Skousen, and gold expert Brien Lundin.
Listen in and gain valuable perspectives into the many factors affecting the economy, jobs, interest rates, the financial system and more!
---
More From The Real Estate Guys™…
The Real Estate Guys™ radio show and podcast provides real estate investing news, education, training, and resources to help real estate investors succeed.
---
Love the show?  Tell the world!  When you promote the show, you help us attract more great guests for 

your

 listening pleasure!