Equity happens…but sometimes other "stuff" happens on the road to real estate riches.
Fortunately, we can (and should) learn from bad experiences.  Even better, we can learn from OTHER people's bad experiences.  And that's why we broadcast Halloween Horror Stories every year!
---
The Real Estate Guys™ radio show and podcast provides real estate investing news, education, training and resources that help real estate investors succeed.
---
Halloween Horror Stories – Lessons Learned When Things Go Bad
Problems are a normal part of life.  And sometimes the harder you push yourself to succeed, the more problems you experience.
So if you're experiencing something less than smooth sailing in your real estate investing career, don't be dismayed.  As you're about to discover, you're in good company.
In the conversation crypt for this episode of The Real Estate Guys™ Halloween Horror Stories:
Your horribly talented host, Robert Helms
His cryptic co-host, Russell Gray
The Real Asset Investor, Dave Zook
Global Diversified Partners founder, Danny Kalenov
Real estate investor and loyal listener, Casey Thom
Real estate investor and loyal listener, Nick Jensen
Attorney and regular contributor, Mauricio Rauld
Real estate developer and regular contributor, Beth Clifford
What Lurks Beneath…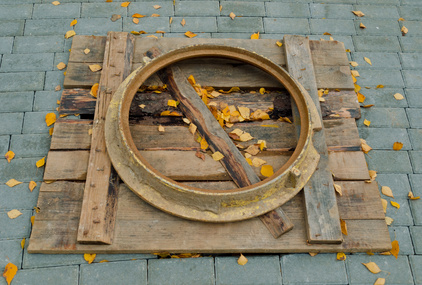 In this segment, Dave Zook recounts a crappy experience he had when a guy fell into a sewer on one of his properties.
Dave found out that while it can SEEM like a nice benefit to not have to pay for certain municipal services…like city sewer…it also means you have FULL responsibility for maintaining them.  Or cleaning up when something messy happens.
So even though you may not have a choice on any given property, it's important to set up your budget and reserve contingencies to account for the responsibility.
It's also a good idea to make sure your insurance policies actually cover ALL the risks you're exposed to.
Deep Into the Red…
Danny Kalenov goes back in time to one of his very first real estate investing decisions.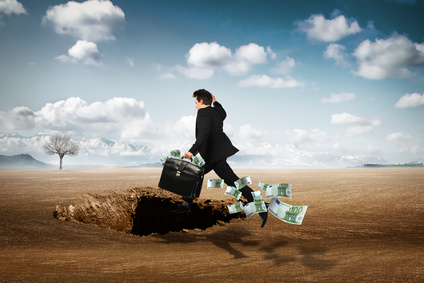 Danny was living and working in Southern California at the time.  And he just couldn't find affordable investment properties where the numbers made sense.
So, he and his wife jumped on a plane, flew to Texas, found a local broker and bought two "great deals".
Then he perused the local ads, found a property manager, signed the papers, turned over the keys and flew back to California.
That was easy.
Not.
Turns out the properties got rented out to a demographic…call them "college students"….who didn't take good care of the property.  In fact, they trashed it.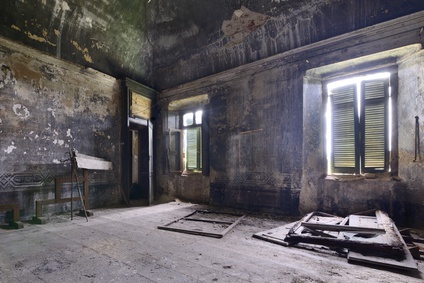 And without a clear personal investment philosophy and solid local team to help guide the initial investment decisions…and now the corrective decisions…Danny opted for the better part of valor and dumped the properties at a loss.
But it wasn't a complete loss.  And that's because he ended up listening to The Real Estate Guys™ radio show…and he learned a better way to approach the challenge of out of area investing.
First, start with your personal investment philosophy.  Understand WHY you want to invest and WHAT you are willing to do (or not do).
Then think about HOW you need your investment to perform.
Then pick a market WHERE the kinds of properties, economic factors and demographics exist that are most likely to produce the financial result you're after.
Next, decide WHO you need on your local team and invest time to build a good working relationship.  What do they need to be successful?  How can you help each other?
Have your team help you learn the sub-markets better and then to pick out a property which is most likely to do what you want it to do.
Of course, if your team (led by your property manager) has input on the property, you're more likely to get one that will do better.
The bottom line is:  spend at least as much time getting good at researching and interviewing team members as you do running around looking at "deals".
Fire Sale Fourplex…
Sometimes when you're looking for affordable properties with good cash flows, you'll find yourself in rougher areas.
In this segment, Casey Thom tells us about a four-plex he bought…right next to a crack house.
Fortunately (just kidding) the crack house burned down.  But unfortunately, the fire jumped to Casey's property and destroyed it as well.
The owner of the crack house didn't carry insurance…or enough of it.  So that property didn't get repaired.
Casey was smart enough to have insurance, including the VERY important "Loss of Income" rider, which pays the scheduled rent to the owner (you!) even though your property is empty while being repaired.
Lots of first time landlords don't even know to ask for the Loss of Income rider. So while the property gets repaired, the owner has to come out of pocket to pay the mortgage payment and expenses.  That's bad.
Lesson:  Be sure to work closely with an EXPERIENCED rental property insurance agent to be sure you're covered for the real world risks you're facing.
The Incredible Shrinking Lot…
Investor Nick Jensen thought he'd executed the perfect pizza strategy.  That's the one where you buy a whole pizza and then sell individual slices for a profit.  Then you end up with either a cash profit, equity in any remaining "slices", or some combination thereof.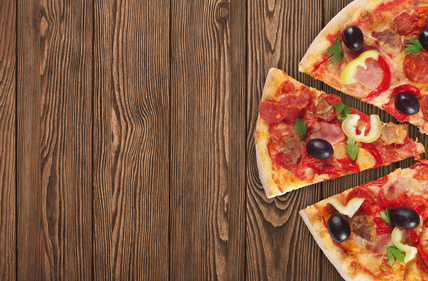 In this case, Nick bought approximately (key word…"approximately") 3 acres with a trailer home on it.  As you might imagine, it was the land which was interesting.  The trailer home just happened to be there.
So Nick decided to sell off 2 acres to a new buyer.  Nick planned to use the proceeds to get rid of the trailer home and build something better.
BUT…what Nick didn't do was make SURE he ended up with at LEAST one FULL acre.
Because as it turns out, the local zoning ordinances only permit a new building on a MINIMUM one acre lot.  Oops.
And as you might imagine, the potential to buy back a sliver of land from one of the other two one acre buyers is slim.
So now, Nick has a slightly less than one acre property, with slightly less than desirable trailer home on it, and…a very valuable lesson.
Note to self:  Don't ever ASSUME anything that's important…like the ability to build a home on lot…or the size of the remaining lot…without VERIFYING the facts FIRST.
Mystery Mailbox Mayhem…
As long time listeners will know, way back in 2012 when the JOBS Act was passed, attorney Mauricio Rauld pointed out a small provision in the bill that had HUGE potential.
In short, Congress was lowering the barriers between Main Street money and Main Street opportunity by allowing purveyors of non-public (private) offerings to advertise directly to the general public.
Until then, the public was only being offered publicly registered securities.  Private deals were all reserved for insiders, friends and family.  In fact, the prior law said that anyone offering a private deal to someone had to have a PRE-EXISTING relationship.
Later, (and it seemed like MUCH later) in September 2013, the Securities and Exchange Commission (SEC) finally released the first phase of regulations.  But they only allowed advertising for private placements to be directed at accredited investors.  So the little investors are still locked out.
We put together a free report on this topic, which is available here.
(UPDATE:  On October 31, 2015 the Wall Street Journal reported that the SEC released updated regulations permitting promotion to NON-ACCREDITED investors.  This is GOOD news for anyone wanting to raise money to do bigger deals…and for all the little investors who'd like to get in on bigger deals).
Meanwhile, Mauricio had a client who got excited about using the freedom under the new law to promote for investors.
So she a organized a presentation and bought a list of accredited investors to send invitations to.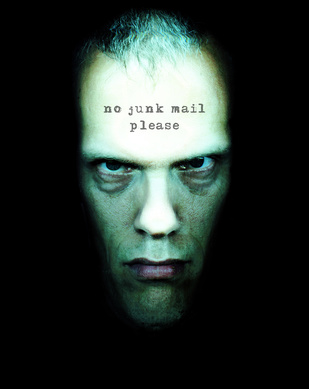 Apparently, one of the recipients didn't like the invite.  So rather than simply throw it in the trash and ignore it…or contact Mauricio's client and asked to be removed from the list…this person decided to contact the state security regulator and file a complaint.
Nice.
And then the regulator decides to go "under cover", poses as a prospective investor and requests information about the investment offering.
Now you may not know (which is why we have Mauricio on our faculty for our Secrets of Successful Syndication seminar)…but when you put together an offering that is claiming an exemption from public registration, you need to make a filing with the state regulator.
But you aren't required to do it before you make the offering. It just needs to be done within 15 days of accepting your first investor.
(Note:  We're not attorneys.  This is just a blog about a radio show.  So before you actually do anything, we STRONGLY recommend you work with your own attorney to be clear about the regulations surrounding your particular situation).
In this case, Mauricio's client hadn't filed yet.  So when the regulator checked, they was no filing.  Keep in mind, there was no legal requirement to have filed at this point.  So Mauricio's client had done nothing wrong.
But that didn't matter to the regulator.  And rather than simply pick up the phone and ask whether any investments had been accepted (they hadn't), the regulator simply fired off a "Cease and Desist" order and freaked out this poor entrepreneur.
The good news is the offering was compliant and it all went away with a few responses by counsel.
The lesson?  It's probably safer to simply file your exemption BEFORE you do any public promotion.  Because you never know who will be looking at your offering…or how they will react.
Out of Control…
Real estate developer Beth Clifford was working on an in-fill project in Washington DC.
The project itself was a very unique product and Beth thought she could get a higher price if prospective buyers actually saw the finished product…instead of buying from an artist's rendition.
So rather than generate cash flow from pre-sales, Beth took advantage of cheap debt, and borrowed money to fund current cash needs.  After all, the math said the premium of selling a tangible finished product was cheaper than the interest on the loan.
Of course, when debt is involved, it's really important to hit time lines…because the loan payment creates a drain on available cash.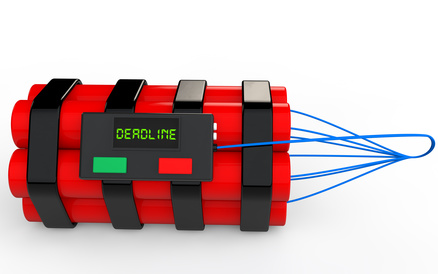 So the project is cruising along, the structure is completed and nearly ready to be furnished, and everything's looking good, until…
An arsonist decides it would be a good idea to break into the property and set it on fire.
As you might guess, this introduced some delays and cash flow problems into the plan.  Yikes!
Fortunately, Beth's insurance company stepped up big and quickly got the rebuild funded.
Meanwhile, Beth decided to turn the situation into a public relations opportunity.  So she organized a barbecue fund raiser to honor all the fire and police who helped her.  She invited all the local people, who then saw her project and her concern for the community.
Sometimes there are things you just can't control.
But by having contingency funds in your budget, good quality insurance that will actually pay instead of fight with you, and a creative mind which allows you to see how to take something negative you can't control, you can turn a bad situation into something positive.
Do YOU have a Halloween Horror Story?  Let us know!
Click here to go to our Feedback page.  Tell us what happened, how it turned out and what you learned.  Who knows?  Maybe YOU will end up featured on a future edition of Halloween Horror Stories!
Big banks and Wall Street have once again been accused of manipulating a MAJOR financial market.  This time they've been slapped with a lawsuit alleging manipulations of the mammoth Treasury market.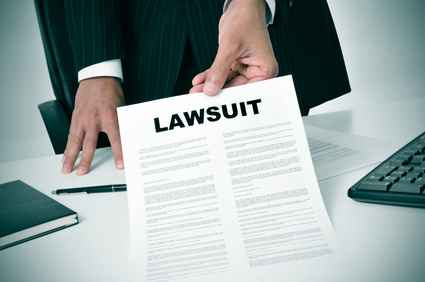 Maybe getting caught in the LIBOR scandal and paying BILLIONS in fines wasn't enough of a hand slap.  Or maybe the fines are just commissions to the government for allowing the Wall Street "boys to be boys".
Who knows?
All we know is that the Fed just decided NOT to raise interest rates, so savers continue to be punished…while flash traders continue to get essentially free money to place highly leveraged bets in the Wall Street casinos.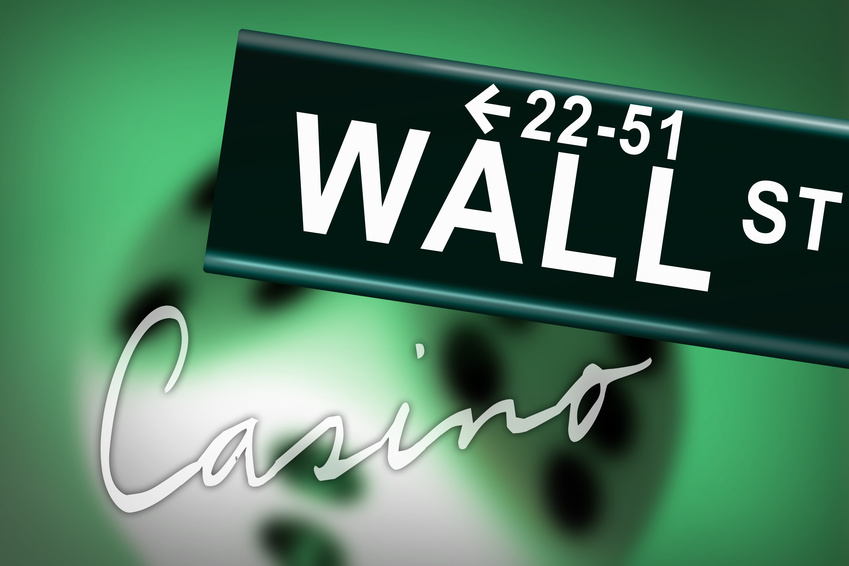 Of course, you probably know you don't have to play their game.  After all, you're a real estate investor.
The challenge is main stream residential real estate has started to attract attention…and capital.  So prices have been going up even faster than rents, resulting in lower cash flows.
In this third episode of our In Search of Yield series, we take a look at private placements as an alternative to both dangerous paper assets and main stream real estate where returns are just a little too thin.
Private placements are simply non-publicly traded investments which up until recently had largely only been available to insiders.  Many people haven't heard that a new law breaks Wall Street's monopoly on investments.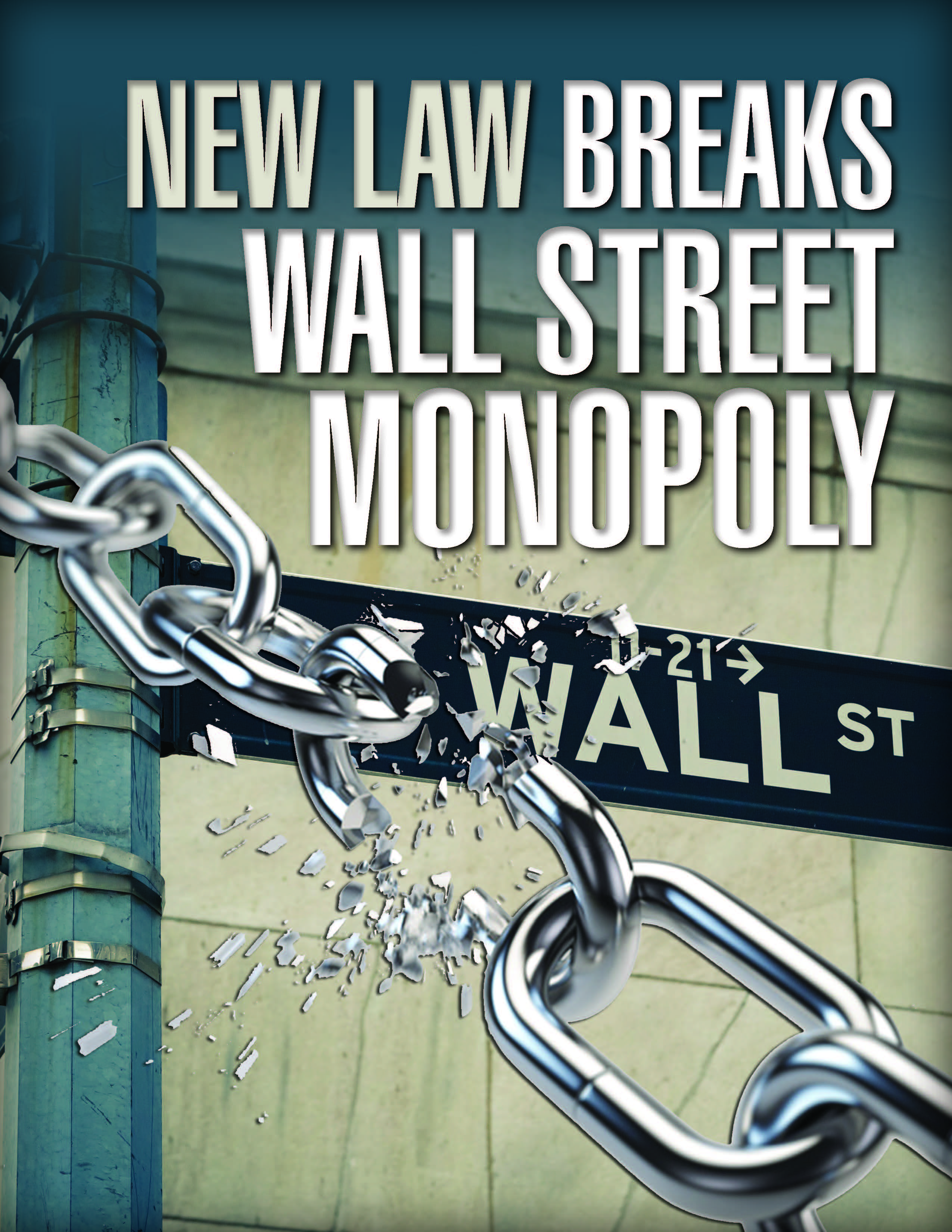 Placing themselves safely in the privacy of the studio for this episode of The Real Estate Guys™ radio show:
Your high yielding host, Robert Helms
His private place mat co-host, Russell Gray
Attorney and regular contributor, Mauricio Rauld
Way back when Mauricio first brought to our attention the provision in the JOBS Act that was loosening the restrictions on raising money from investors without the time, hassle and expense of a public offering…we KNEW this had the potential to be big.
And while a lot of tech folks got on board the crowdfunding bus (and we think crowdfunding is cool…and will eventually be very big), we saw an immediate and direct benefit for real estate investors.
Investors who have more deals than money are now much free to share those deals with investors who have more money than deals (or the time and expertise to chase deals).
Sounds like a match made in Heaven.  That's why we keep producing our Secrets of Successful Syndication seminar.  Syndication is almost always done through private placements.
So if it's gotten easier to offer private placements, then syndication just got easier too.  THAT'S EXCITING!
If you have MONEY you need to put to work…
Then you need to understand the basics of a private offering.  The good news is it's not that complicated.
First, you need to know who you're doing business with.  And it's not just the people, but the legal structure too.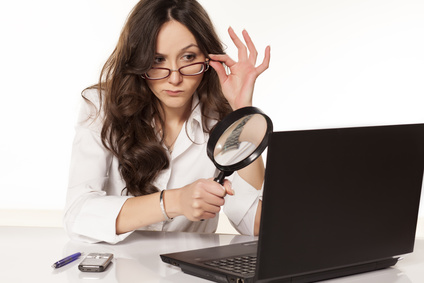 Are the people reputable?  Are they experienced?
What's the legal structure?  Is it in good standing?
Fortunately, in today's internet age, it's fairly easy to find (and rat out) a bad actor.  But you don't just need to rely on a Google search.  There are law firms who can help you check out the people and entities you're thinking of investing with.
Next, you should understand the deal.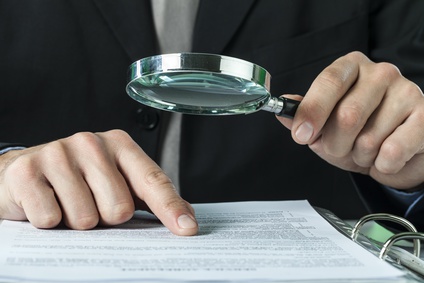 Do you understand the plan for getting in, making money, and getting out?
Many private placements are not liquid like stocks.  So you don't buy and sell whenever you want.
Typically, there'll be an offering period when you can get in (invest).  When the offer is "fully subscribed" the offering period ends.
Then there'll be a holding period.  This is the amount of time the organizer or "sponsor" expects to need to do whatever the deal is.  Often, you can't get your money back out during this period of time.
Then there's an exit.  This is the time when the sponsor expects to liquidate the holdings and return your money to you…with profit!
So when you're looking at an offering, you must consider whether the plan makes sense…and whether it fits with your timing and investment objectives.
Beyond the sponsor and the deal, it's important to be aware of how the investment might impact your tax, estate and asset protection plan.
Most of the time, your ownership in the offering will be as a "limited" investor.  This means your personal risk is limited to only the money you put in.  But that's not always the case.
If you invest as a General Partner (you probably never want to do this) or "Tenant in Common" (TIC), you may have some DIRECT exposure to civil, criminal and financial liability.
The tax structure of the deal is important to know also.  A structure that is "disregarded" for tax purposes simply passes all the tax benefits and liabilities to the owners.
That's not necessarily bad.  In fact, sometimes it's great.  You just need to know and discuss it with your tax advisor.
It's also important to think about what happens if…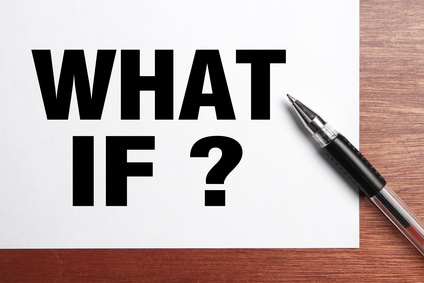 …the sponsor dies or quits
…the sponsor gets sued or goes bankrupt
…the project fails (especially is there's a loan involved)
…a fellow investor gets sued or goes bankrupt
…a fellow investor sues the sponsor
…you need your money back sooner than the project is scheduled to return it
…the project takes longer than expected and you need to wait to get your money back
…the project requires more money than initially planned
And this is just a partial list!
Sound scary?  It is.  But you know what's worse?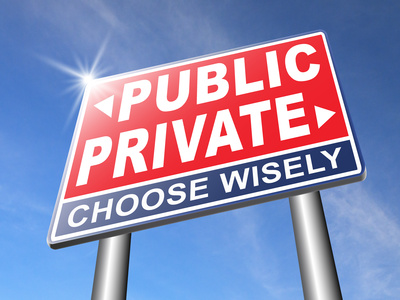 Investing naively in publicly traded offerings like stock, bonds and mutual funds…that you don't understand, operating in shark infested markets by people you don't know, and never asking any questions…except "What happened to my money?" after an unexpected "Black Swan" event crashes markets without warning.
No investment comes without risk.  The best ones come with risks we understand and are managed by people we know and trust.
But there are other advantages to private placements, not the least of which is private placements are PRIVATE.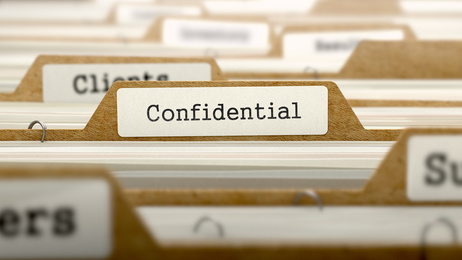 And when constructed properly, they can be VERY private, which means it's much easier to keep your financial holdings out of the cross hairs of financial predators and snoopy governments.
Remember all the mystery surrounding Donald Trump's actual net worth?  Until Trump filed his paperwork and disclosed his holdings, no one really knew.  Trump's holdings were private.  And yours can be too.
If you have deals and you need to raise money…
You should be VERY happy right now!  There's a lot of money looking for the benefits of private placements, including higher yields, better asset protection and more privacy.
And when you learn how to create private placements, you can package up one or more of your deals and offer them to private investors…without the hassle and expense of public registration.
Just remember to think about all of the aforementioned considerations…and make sure your offering is ready to address the many questions a prudent investor would have.  When you do, you'll have something likely to be attractive to investors and their money.
All this to say, this is a VERY exciting time to be either an investor or an entrepreneur…because a whole new world of opportunity has opened for both!
Listen Now:
The Real Estate Guys™ radio show and podcast provides real estate investing news, education, training and resources that help real estate investors succeed.
Throughout human history, there have been pivotal moments when new frontiers have opened up huge opportunities for those rare brave souls willing to take on the challenges of pioneering new territory.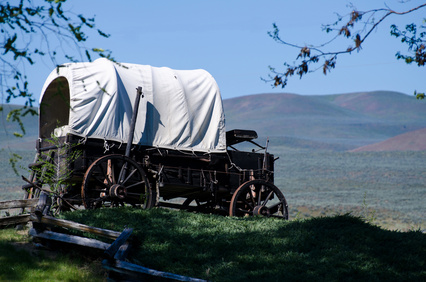 It was true when the pilgrims fled Europe to build a new life in America.   It happened again when courageous settlers answered the call to "Go West, Young Man!".
Modern business history is replete with stories of innovative entrepreneurs who entered the unknown frontier of the internet.
For real estate investors today, a new world of opportunity has opened up…and that's the topic of this episode of The Real Estate Guys™ radio show.
In the covered wagon studio pioneering the broadcast airwaves:
Driving the dialog…your brave and bold host, Robert Helms
Pulling the wagon…his old mule of a co-host, Russell Gray
Providing navigational guidance…attorney and regular contributor, Mauricio Rauld
The days of homesteading huge tracts of land, or staking claims for gold mines, or prime internet domain names is long past.
So it may seem like all the great opportunities are gone.
Wrong.
As you may recall, back in 2010 our friend and attorney Mauricio Rauld brought The JOBS Act to our attention.  In it, were provisions to ease up on the highly restrictive rules about raising money to fund private deals.
We got excited and waited eagerly for the implementing regulations to be released.
We waited…
And we waited…
And we waited some more….
No wonder this "recovery" hasn't taken hold.  But that's a rant for another day.
For a lot of people, the whole concept fell off their radar.  But not your intrepid talk show hosts.
Finally, in September 2013, the Securities and Exchange Commission (SEC) released the regs, and the legal community began to dig in so they could explain them to their eager clients.
And WHO are their eager clients?
People like us…like you…entrepreneurs of ALL kinds, including real estate investors, who've been locked out of marketing their opportunities to investors looking to put capital to work.
The prior SEC restrictions on solicitation gave a distinct advantage to Wall Street, where publicly registered companies can offer their stock to the general public.
Meanwhile, competing private offerings (like the $2 million you want to raise to buy that cash flowing apartment building), could only be presented to friends, family and others that the "sponsor" (the guy or gal raising the money) had a pre-existing relationship with.
While Wall Street still has a huge edge, the new rules permit sponsors to advertise to and accept investments from accredited investors…without the pre-existing relationship requirement.
And just like stock exchanges were created to facilitate the trading of public securities, crowdfunding platforms are being erected worldwide to facilitate the presentation of private securities to accredited investors.
Less than a year later, many of these platforms are already operating…and many more are coming.  This means more deals will see the light of day.
And for investors, more opportunities will open up.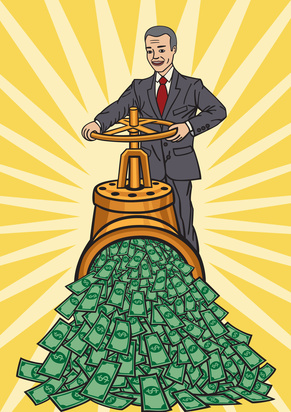 In other words, the flow of money from investor to opportunity will be opening up.   Ever since the crash, we've been saying that the economy doesn't have a liquidity problem, it has a circulation problem.
And while the government has created a lot of impediments by creating more regulations, in this case they are easing a restriction imposed after the Great Depression of the 30's….and it promises to improve the economic circulation of the economy.
Whether you decide to jump into this pool or not (as either an investor or a sponsor), the resulting flow of capital into the space will have an affect on supply, demand, capacity to pay, and inventory.  So it's something for you to pay attention to.
Of course, if you decide to participate, a brave new world of opportunities is just opening up for you!
Listen Now:
Want more? Sign up for The Real Estate Guys™ free newsletter!
Don't miss an episode of The Real Estate Guys™ radio show!  Subscribe to the free podcast!
Stay connected with The Real Estate Guys™ on Facebook!
The Real Estate Guys™ radio show and podcast provides real estate investing news, education, training and resources that help real estate investors succeed.
I love you.  I love you not.  I love you. I love you not.
Financing is the life blood of real estate – especially for real estate investors, developers and re-habbers.  When times are good, lenders are BEGGING for your business.  Do you remember when there was so much money chasing deals, if you had a pulse you qualified?  Ahhh….the good 'ole days.  But we digress.
Today, it's a different story.  Lender's lust for lending has grown cold unless you're stacked with cash and have a nice asset base.  And even then it's hard to get a date to the funding dance.  Lenders can be so fickle!
Of course the drive to reproduce profits is hard to suppress.  To find out what's happening on the funding scene from a developer's perspective, we decided to call someone who's been on the prowl for funding for most of this real estate recession.
In the radio love shack for this episode:
Your host with the most, Robert Helms
Your co-host with the almost, Russell Gray
Special Guest, International Real Estate Developer and Summit at Sea Faculty Member, Beth Clifford
What are you going to do when the well runs dry?  Are you going to run away and hide?  (Hint: Fats Domino – late 50's when the Godfather first started investing.)
When the flow of capital to the market place abruptly stopped, many real estate investors' and developers' financial hearts stopped beating.  Despite various attempts by the Federal Reserve and Washington DC to get money flowing again, it still hasn't happened.  So vulture firms sprang up and have been carrying off the carcasses of the permanently broken-hearted, while there are many walking wounded who may never love real estate again.
But there are also a number of stalwart real estate lovers who refuse to be put off by a little (okay, a LOT) of adversity.  How may times are you willing to take "No" to get to a "Yes".  A yes is SO worth it!
And even though many of the old haunts like commercial banks aren't too flush with good prospects, new establishments are opening all the time – where private capital and creativity are coming together to hook up investors with capital.
To cut to the chase, and avoid an NR rating, in this episode we get our special guest to reveal some of the lengths she's willing to go to find money for her projects.  And though you may never be an international real estate developer managing multi-million dollar projects, you can take the same business principles and apply them to your project – no matter how small.   Yes, it's true.  When you're in love, size doesn't matter.
Listen now!
Don't miss a show – subscribe to the free podcast!
Want More?  Sign up for The Real Estate Guys™ free newsletter!
The Real Estate Guys™ Radio Show podcast provides education, information, training and resources to help investors make money with their real estate investments.
Honey, they shrunk my net worth!
In case you haven't heard, the financial reform bill redefines who qualifies as an accredited investor.  So, if you like to pool your money with other people's money so you can get in on bigger deals, there are some new rules to play by.
And if you're syndicating deals now, then you REALLY need to listen up – because the new rules are effective IMMEDIATELY!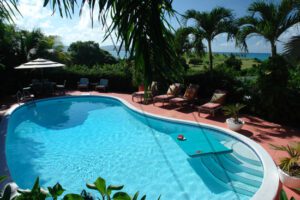 Diving into the deep end of The Real Estate Guys™ pool to discuss the ramifications for real estate investors:
Your host and lifeguard, Robert Helms
Your co-host and wading pool watcher, Russell Gray
Cannonball champion, the Godfather of Real Estate, Bob Helms
OMG!  OPM is r BFF.  TDM rulz!
Sorry.  Too much time at the teen pool.  Back to the topic at hand…
Our friend and real estate attorney Jeff Lerman sent us an important update about something buried in the 2,300 pages of the financial reform bill:  Congress decided to change the definition of "accredited investor" so that you can't count your home equity in your net worth.  Maybe it's a good time to do it since so few people have any home equity any way.
But for those of us who like to invest in private placements – and even more importantly, those who like to have people invest in our private placements – the new definition just demoted a lot of investors.  They've effectively been kicked out of the private pool and are now only allowed to swim in public securities.  You know, the ones run by the fine folks on Wall Street and "supervised" by the SEC.  We're feeling safer already.
What's really amazing is the new rules went into effect immediately. That means if you were in the middle of getting into a deal or putting one together, nothing is grandfathered.  So you could have good faith money in a deal based on capital pledges from people who were qualified to invest and poof!  Now those people are unqualified and you're scrambling to find replacement money before you lose your opportunity – or worse, your earnest money.
We're guessing the folks who decided to do this have never put a deal together.  But, perhaps just a little too much of our opinion is showing.  Sorry, we'll throw a towel around ourselves.
A big thanks for Jeff for bringing this to our attention.  It's changes like this that keep us subscribed to all of our newsletters, podcasts and blogs.  You never know (especially now) when the winds of change are going to blow across the game board and shuffle things around.  But when they do, you can count on The Real Estate Guys™ and our network of experts to let you know – and to help you adjust and adapt.  So be sure you're subscribed to everything and keep your eyes and ears open!
Listen now
Don't miss a show!  Subscribe to the free podcast!
Want more?  Sign Up for The Real Estate Guys™ free newsletter!