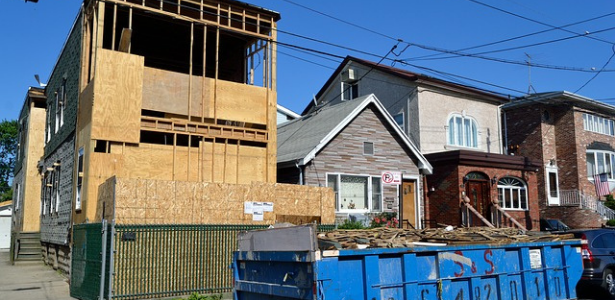 Having a short path to cash is an essential survival strategy during economic challenges. For real estate investors, flipping a property is often a reliable way to create cash quickly.
But we also know … understanding a concept and being able to execute it well in the real world are sometimes two very different things.  
In this episode, we visit with a seasoned 7-figure flipper who opens up and shares the good, the bad, and the ugly of how to flip profitably in the real world.
In this episode of The Real Estate Guys™ show, hear from:
Your flipping great host,

Robert Helms

His flipped-out co-host,

Russell Gray
Real estate flipping entrepreneur, Mike Simmons
---
Listen
---
Subscribe
Broadcasting since 1997 with over 300 episodes on iTunes!
---
Review
When you give us a positive review on iTunes you help us continue to bring you high caliber guests and attract new listeners. It's easy and takes just a minute! (Don't know how? Follow these instructions).
Thanks!
---
Flipping is a great path to short-term cash 
We often talk about the long-term ways to make money in real estate, but there are also opportunities to make money short-term. 
Today we're going to tackle a topic that we don't talk about often … the huge and amazing world of flipping real estate.
When someone goes through any form of crisis in business or investing, they should always know their shortest path to cash. In real estate, that means flipping a property, buying a property, and maybe wholesaling it … but essentially, short-term ownership to generate cash. 
When we see markets change … there are certain opportunities that are no longer on the table. With many not being able to make their rent or their mortgage payment … it might not be the best time to buy and hold a long-term rental house.
The great thing about flipping is that you're in and out pretty quickly, and you can make money no matter what the market does!
We have some experience flipping houses … but we found that managing teams and trying to be strategic was a lot of work. 
So that's why today we're talking to Mike Simmons who is an expert in flipping real estate. 
How Mike Simmons became a flipper
Mike Simmons grew up in a blue-collar family in Michigan that was employed by the automotive industry. Mike believed growing up that his goals should be to get into a union … work for 35 to 40 years … work overtime … and hopefully have a little bit of time left for retirement. 
Mike says nobody taught him about the possibility of being an entrepreneur. 
Over time, Mike tried different jobs and career paths, but even when he was moving up the corporate ladder at a white-collar job … he realized that nobody was happy in those positions. He wanted to figure out how to get out of the rat race and find a better path to retirement. 
Mike eventually discovered real estate and knew it was the path for him. His first real estate deal made him $15,000, which was small but a great start. 
He also discovered rental real estate and wholesaling … he says 60 to 70% of his company now is wholesaling. 
Mike says, "What if I get sick or if I am in the hospital or something happens to me … how do I create a business that is run independent of me, but still is able to produce income? That's what I've really gotten good at over the last handful of years."
Mike says you can excel at the type of work you do … but he didn't want to always be doing all the work himself.
It's a totally different skill set running a company and leading and managing and inspiring and hiring and training people. He said he needed to learn to also be a good leader. 
There are lessons to be learned at every step. 
Mike says that on the first house he flipped, he picked all the things off the punch list he thought he could do himself and save time and money on.
But that can be detrimental if you want to really grow your business and flip more than one house a year. He says that takes more time and will result in greater "holding costs" like taxes, garbage, etc. 
Mike says: "What I know and what I've become great at is, I know what things should cost, and I know how long they should take. Those are the two things you have to know that will make you a successful house flipper that has the ability to scale."
In Mike's experience … what he has found as a house flipper is that when he brings contractors in to quote a job, they will forever try to give him more things that he should be doing … and it takes experience to know the difference between just trying to add to the cost of the renovation and what's a legitimate suggestion. 
Mike says it's so important as a flipper to educate yourself and understand what the contractors are doing on a functional level and then dial in the cost of it. 
Flipping lessons Mike has learned
Mike says when he was first flipping … on every house, he started from scratch, personally picking out paint, tile, fixtures, flooring … and he says this lack of process really kept him from growing. 
This is okay for someone doing one or two … but to really grow, Mike learned he had to have a solid system. 
Next, he learned from his mistake of not tracking numbers and watching what marketing worked and what didn't with different houses. 
In the early stage of the pandemic in Michigan, his direct mail method stopped working because people didn't want to touch their mail. So Mike had to adapt to other marketing strategies. 
Google pay per click … text blasting … ringless voicemail are some other options. 
Mike also suggests learning what a "release of lien" is. He learned an important lesson from paying a general contractor who did not pay subcontractors. It's important to have everything in writing. 
With all the lessons learned and the team he has built … Mike now averages flipping 100 properties a year. 
What is level jumping? 
Imagine if you can use someone's 20/20 hindsight as your foresight to know what you should be doing, and maybe just importantly, what you shouldn't do? 
Mike learned to take his business to the next level, or maybe even "jump" a level … it's all about surrounding yourself with people you can learn from. 
That's how he has been able to grow so much after joining 7 Figure Flipping. He found good, quality people who give great advice that just helps others grow and realize their own goals. For all the great insights Mike has to share, listen to the full episode. For a free copy of Mike's new book, email [email protected]. 
---
More From The Real Estate Guys™…
The Real Estate Guys™ radio show and podcast provides real estate investing news, education, training, and resources to help real estate investors succeed.
---
Love the show?  Tell the world!  When you promote the show, you help us attract more great guests for 

your

 listening pleasure!
One of the hottest trends in real estate investing is short term rentals … and there's a lot to like about this exciting niche.
In this episode, we visit with a real-world short-term rental investor for the inside scoop … including practical tips and tricks … on what it takes to generate long term profits with short term rentals.
---
More From The Real Estate Guys™…
The Real Estate Guys™ radio show and podcast provides real estate investing news, education, training, and resources to help real estate investors succeed.
---
Love the show?  Tell the world!  When you promote the show, you help us attract more great guests for 

your

 listening pleasure!
You've probably noticed Amazon is taking over the world.  There's a lot we could say, but we'll narrow our focus to lessons for real estate investors …
In the May Housing News Report, there's an article about Amazon's ongoing search for their second headquarters (HQ2).
Even from just a real estate perspective, Amazon is a fascinating company to watch.  There are SO many lessons to be gleaned from watching what they're doing … and how the world is reacting.
In case you're new to the Amazon HQ2 story …
In 2017, Amazon put out a Request for Proposal (RFP) to bait cities across the U.S. into falling all over themselves to win Amazon's coveted second headquarters …
… and the 50,000 high-paying jobs (average salary = $100,000 per year) that come with it.  We commented on this story at the time.
At first, there were hundreds of cities in the hunt. We said at the time we think there's an excellent chance Amazon will pick Atlanta.
Early in 2018, the race narrowed to 20 finalists … and Atlanta's still on the list.
Which brings us to now …
In the Housing News Report article, there's a link to an analysis by Daren Blomquist of Attom Data Solutions.  Daren ranked the 20 finalists by comparing the cities on certain criteria defined in Amazon's original RFP.
It's the same process we did, except Daren used actual data … we just guessed.
Here's Daren's actual chart for your viewing pleasure …
Notice Atlanta's ranked #2.  So our hunch is holding its own … so far.
Meanwhile, there several useful things to glean from this chart and the story behind it, so let's dig in …
Single family homes are NOT an asset class
We've said it a thousand times, but just look at the median prices.  They range from $130,000 in Indianapolis to $1.445 MILLION in New York.
When people say, "Housing is in a bubble!" … what housing are they talking about?  Indy?  Seems pretty cheap based on median price and affordability.
And when high-priced markets start hitting the top of their affordability range, people MOVE … to more affordable markets.  People ALWAYS need a place to live.
So while it's true that migration patterns drive prices … demand rises or falls as people move in or out … it's often economics that drive migration patterns.
So an alert investor can get in front of growing demand and ride a wave up. That's exactly what the folks who got into Dallas five years ago have done.
Equity happens … but not evenly
Look at the disparity in five-year appreciation rates among these markets … from just 8% in Montgomery County to 246% in Dallas.  HUGE difference!
Even in markets where median prices are similar … say Dallas and Miami… the five-year appreciation variance is substantial … Dallas coming in at 246% and Miami at "only" 71%.
So price doesn't seem to be the deciding factor for appreciation.
And neither does property tax … as Dallas is second highest behind New Jersey (hey, New Jersey had to win at something), but Dallas is still king of appreciation.
Meanwhile Denver has the lowest property tax … half of Atlanta … yet their appreciation rates were about the same.
And price-to-income ratios don't seem to make the difference either … as Los Angeles and New York are both equally unaffordable, yet New York has half the appreciation.
Keep it simple …
Obviously, this is just one chart … and it's easy to get lost in the weeds.  We don't want paralysis from analysis.  So charts like these are just the start of a deeper dive.
But it doesn't have to be complicated.  Here's what we look for …
What do winners have in common?
Dallas and Austin are both triple-digit appreciators … even though Dallas grew at twice the rate of Austin.  Is it just simply they're both in Texas or is there more to the story?
Of course, 10 years ago, Dallas was coming off being one of the slowest appreciating markets in the country.  So something changed that dramatically…
What's driving appreciation?
Prices get bid up when supply is growing more slowly than demand with capacity to pay.
So though you can see affordability based on income on this chart, you can't see supply and demand drivers.  Neither can you see the economic drivers.
But you need to look at them.
That's why we say you can't study 20 markets well.  It's too much.  Use a chart like this to pick your top three … and get to know them very well.
What markets are poised for growth?
Once you understand what makes a market like Dallas tick … and how it went from no growth to explosive growth … you can watch for similar factors in sleepy markets.
When you spot something interesting, you go in for a closer look.  If things go your way, you get there before the masses … and you get to catch a rising star!
What are the big players doing?
Big players can do research you can't.  But that's okay because you can piggy-back on their hard work.  It's like cheating off the smart kid in school, except you don't get detention.
Amazon is a juggernaut in American business … and their power is impacting real estate of all kinds … retail, industrial, and even office and housing in markets where they have a footprint.
That's why SO much attention is being paid to their search for HQ2.
But another reason to watch is they're leaders in business decision making too.  Other employers are watching what Amazon does and being influenced by it.
So when Amazon ultimately picks a city, we're guessing other companies will cheat off their homework … and pick the same city.
The reason we bet on Atlanta is because many other Fortune 1000 companies had already chosen Atlanta as a great place to set up shop.
We don't know what process they went through to get there.  We just know they did.  So as Amazon goes through its process … they may reach similar conclusions.
Of course, Raleigh is also home to a comparable number of big companies.
But based on the world-class airport, huge labor pool, access to higher education, major distribution, and a business-friendly environment … though it's close, we still think Atlanta has the edge.
Then again, Jeff Bezos isn't consulting with us, so we'll just have to wait and see like everyone else.
Meanwhile, as the field narrows, we'll continue to learn where corporate leaders think the best location is for their businesses, employees, and new job creation.
Until next time … good investing!
---
More From The Real Estate Guys™…
The Real Estate Guys™ radio show and podcast provides real estate investing news, education, training, and resources to help real estate investors succeed.
Hard to believe it's nearly 10 years since Fannie Mae and Freddie Mac collapsed and were taken over by Uncle Sam.
Time flies when you're getting rich.
It's been a GREAT run for residential real estate investors … especially apartment investors.  Free money in the punch bowl can really juice up a profit party.
But after 10 years of equity happening to real estate bull market riders … it's a good time to think about where we are, where things are headed, and what to do next.
And looking forward comes in two parts:  external and internal.
The external is the world of variables outside your control.  Like driving down the freeway, there are lots of other drivers whose actions affect YOUR safety and progress.
But the key to your success isn't what's going externally. It's how YOU navigate those external circumstances … based on what's going on inside of you.
It's about financial and emotional intelligence.
Because what you think and believe affects what you do … and what YOU do has the greatest impact on the results YOU experience.
One of the biggest dangers of riding a wave of easy money into gobs of equity is thinking you're an investing genius.
We know … because it's happened to us … and we see it happen all the time.
It's much harder to be humble, curious, teachable and innovative when you already think you're smart.
It's important to know the difference between luck and skill.
True financial genius is being able to make money when everything externally is falling apart … like a pro race car driver deftly navigating a multi-car melee at 180 miles an hour.
That's REAL skill.  Anyone can rocket down an open road.
Fannie Mae's chief economist Doug Duncan told the audience at Future of Money and Wealth he thinks recession is likely in the not-too-distant future.
And Doug made those comments after reminding everyone his last year's Summit predictions were all essentially spot on.
So based on both his pedigree and track record, Doug's qualified to have an opinion.  And we're listening.
"The time to repair the roof is when the sun is shining." 
– John F. Kennedy
The sun's been shining on real estate investors for ten years now.  Maybe you're one of the many who've made tons of money.  We hope that trend continues.
But as our friend Brad "The Apartment King" Sumrok reminds us … it's time to approach today's market with a little more sobriety.
Money and margins are both getting tighter.
This means paying better attention to detail, increasing your financial education, and being careful not to rationalize marginal investments to bet on positive externals.
In other words, beware of being a bubble market genius … and thinking what worked in a bull market will work when things change.
Better to work on sharpening your skills at finding and creating value.
Of course, real estate is FULL of pockets of opportunity … the polar opposite of a commodity or asset class where everything's the same and moves together.
Real estate's quirkiness befuddles Wall Street investors … but thrills Main Street investors.
A case in point are apartments …
On the one hand, lots of brand new inventory is coming on the market … and it's putting pressure on landlords to offer profit reducing concessions.
On the other hand, more affordable existing stock is attracting lots of interest… from both tenants and investors.
So "housing" isn't hot or cold.  And neither are "apartments".  Real estate defies that kind of simplistic description.
Of course, it takes financial education to recognize the difference between momentum and value.
It also takes time, effort, and relationships to actually find the markets, team and properties to invest in.
For most people, that's way too much trouble.  They'd rather sit in their crib with their trading app … or turn their financial future over to a paper asset advisor.
That's all peachy until rates rise, recession hits, and paper prices plunge.
History … and Doug Duncan … says the inevitable bear market is getting closer.
Of course, as we've previously commented … when paper investors get nervous, one of their favorite places to seek safety with return is real estate.
So for active and aspiring syndicators … it really doesn't get any better than right now.
Think about it …
MILLIONS of baby-boomers are retiring.  They need to invest for INCOME.
And they're sitting on stock market equity, home equity, and retirement accounts …
… holding many TRILLIONS of wealth needing to (literally) find a home withreliable income and inflation protection.
Their paper asset providers will try to meet the need, but their toolbox isn't properly stocked.  They can't do private real estate.
But as boomers struggle at squeezing spendable money out of sideways or stagnant stock markets, they'll look towards dividends and interest.  Cash flow.
The challenge with dividend stocks is … in a volatile market, investors face capital loss on share prices.  Worse, dividends can be cancelled.
Compare this to rental real estate, which produces far MORE reliable income than dividends with LESS price volatility.  And no one is cancelling the rent.
So dividend stock investors would LOVE income property … IF it just wasn't so darned hard to find, buy, and manage.
What about bonds and bank accounts for income?  (Try not to laugh out loud)
Remember, a deposit is a LIABILITY to a bank.  When you deposit money in the bank, the bank needs to create an offsetting ASSET … a loan.
But the Fed has stuffed banks full of reserves … and there aren't enough good borrowers to lend to.
Banks don't need to offer higher interest to attract deposits.  So they don't.
As for bonds …
Yes, it's true bond yields are edging up, which means bond holders earn a little more income … but at a what price?
Rising bond yields also mean falling bond values.  So bond buyers are understandably very nervous about capital loss on their bonds.
WORSE …, bonds carry the added risk of default or "counter-party risk."
A bond default is TOTAL loss. Yikes.
Real estate to the rescue …
The relative safety and performance of income property or income producing mortgages secured by real estate is extremely attractive right now.
The biggest problem for passive paper investors is real estate is hard to buy, messy to manage, and takes more financial education than just knowing how to click around an online trading app.
And THAT is the BIG opportunity for skilled real estate investors to go bigger faster with syndication.
Whether you decide to explore the opportunities in syndication or not … it's important to stay curious, alert and proactive.
Most real estate investors we know are preparing for the next recession … because that's when true financial genius pays the biggest rewards.
Until next time … good investing!
---
More From The Real Estate Guys™…
The Real Estate Guys™ radio show and podcast provides real estate investing news, education, training, and resources to help real estate investors succeed.
Even though the Fed skipped a rate hike last meeting, someone forgot to tell the 10-year Treasury yield, which has broken over three-percent … DOUBLE where it was just two years ago.
In case you don't know, the 10-year Treasury yield is arguably the single most important interest rate on Earth … certainly for real estate investors.
Of course, oil broke over $80 a barrel last week also … in spite of dollar strength.  So while dollar-denominated gold dipped … oil rose.
It makes us wonder what oil will do if (when) the dollar starts falling again!
Now before you check out, let's consider what all this means to Main Street real estate investors.  
Obviously, interest rates matter because most real estate investors are liberal users of mortgages.  Higher rates mean higher payments and less net cash flow.
But as we often point out, rising rates also affect your indebted tenants.  Higher rates mean bigger payments on credit card, installment, and auto debt.
And speaking of auto-debt, sub-prime auto loan defaults have spiked above 2008 levels.  It seems consumers at the margin are starting to struggle.
Now back to oil …
If you're an oil investor … or you buy real estate in areas whose economies are
strongly supported by the oil industry … higher oil prices can be a GOOD thing.
For everyone else, it means gas … and all petroleum derived products … andanything produced or transported with oil-derived energy … are all getting more expensive.
And for your working class tenants … the cost of filling up their commuter cars is getting worse too.
So until all this "wonderful" inflation makes its way into wages, working class people are still getting squeezed.
All that to say, it's probably a good idea to tread lightly on rental increases unless you're very sure your tenants can handle it.
But of course, these are the fairly obvious concerns.  But there's something even MORE ALARMING circling on the horizon …
Pension Problems Potentially Pinching Property Owners
(Sorry.  Peter Piper purposely pressured us to print that prose. 'pologies …)
In a recent post, we highlighted a SHOCKING proposal by the Chicago Fed to punish property owners by imposing an additional one-percent property tax … to pay for Illinois' severely under-funded pension plan.
Of course, Illinois isn't only the place with pension problems, so be on the lookout for a punitive tax proposal coming soon to a neighborhood near you.
This is why we continually point out it's REALLY important understand the markets you're in.
It's like buying a condo in a troubled complex, but never bothering to review the HOA financials …
YOU might be hyper-responsible, but if the HOA's in trouble … you could be too, because they have the the power to assess YOU to pay for it.
As we pointed out at Future of Money and Wealth, governments sometimes do desperately dumb things when they're facing financial challenges.
Don't Slap an Amazon
The latest case in point comes to us from the super-city of Seattle … home of Amazon, Starbucks, Boeing and several other mega-employers.
You may have heard, the city council of Seattle voted 9-0 to impose a "head tax" on all businesses doing over $20 million in GROSS revenue.
The original tax proposed was over $500 per person.  But after businesses complained, they backed off to "only" about $275 per head.
The purported purpose of the tax is helping the homeless, which is a noble cause.  But regardless of how you or we feel about it, what matters is how the employers feel … and they're NOT happy.
Amazon fuming after Seattle votes to tax high-grossing corporations to help the homeless
" 'We are disappointed by today's city council decision to introduce a tax on jobs,' [Amazon Vice President Drew Herdener] said in a statement.
 " 'While we have resumed construction planning… we remain very apprehensive about the future created by the council's hostile approach and rhetoric toward larger businesses, which forces us to question our growth here…' "
 "Starbucks Corp., another of the 300 businesses that will have to pay the job tax, seconded that."
 Think about this …
These are two pre-eminent brands and major economic drivers for Seattle and its surrounding neighborhoods … and there are 298 other big businesses also affected.
While they're not likely to all pack their bags and move out in the middle of the night, Amazon's comments make it clear they're also not committed to staying or growing.
Again, it doesn't matter how YOU feel about these companies, the homeless problem, or the role of government in redistributing wealth …
… what matters is how employers feel and what they choose to do when slapped with taxes or regulations.
Because if these companies go in search of a friendlier environment, one area will lose current and future jobs … and others will gain them.
As real estate investors, we want to be on the right end of that shift.  That's why we're always watching for clues in the news.
Until next time … good investing!
---
More From The Real Estate Guys™…
The Real Estate Guys™ radio show and podcast provides real estate investing news, education, training, and resources to help real estate investors succeed.
In spite of rising rates and concerns about bubbles … real estate is looking pretty good right now.  At least the right real estate in the right markets.
Of course, "real estate" can mean a lot of different things.  In this case, we're talking about good ol' fashioned single-family residences.   Houses.
Yes, we know mortgage rates are rising.  But that just means it's harder for renters to buy a home … which keeps them renting … from YOU.
And if you proceed with caution, there are some reasons to pursue single-family homes even though prices have recovered substantially from the 2008 lows.
Consider this Yahoo Finance headline:
Small business earnings hit all-time high, NFIB declares
"Small business earnings rose to the highest levels in at least 45 years last month, according to the results of a survey from the National Federation of Independent Businesses (NFIB) …" 
" …  the 17th consecutive month of 'historically high readings.'"
That's good news for small business owners … and for the U.S. economy.  It's commonly believed that small business drives a majority of job creation.
So perhaps this CNBC headline isn't a big surprise …
Job openings hit record high of 6.6 million
Of course, job creation is good for landlords.  It's a lot easier for tenants to pay rent when they actually have jobs.
But there's the issue of wages.  Even though the unemployment rate fell below 4% … which is considered "tight" … wages still haven't risen substantially … yet.
Meanwhile, life is getting more expensive as rising interest rates, gas prices and healthcare premiums are among several factors squeezing household budgets.
While jobs are good, it's hard to save up for a down payment when living costs are going up faster than paychecks … which keeps people renting.
And if all that isn't a big enough challenge, there's the problem of high housing prices.  Obviously, higher prices also make it harder for renters to become homeowners.
So all that's not horrible news for landlords … especially those who are investing in more affordable markets and property types.
But there are two more parts to the story …
First has to do with a deeper dive into the jobs market.  The April jobs report didn't seem great at first blush.
But in the past, the reports looked great at first, then you'd drill down and discover the jobs created were low-wage service industry jobs.
Notably, recent jobs reports reflect a subtle but important shift in the composition of jobs.
So while the quantity of jobs created might be not bad … the quality is actually looking pretty good.
According to this Wall Street Journal article, manufacturing added 24,000 workers in April … after adding 22,000 and 31,000 in the last two months.
"While manufacturing employment has been generally declining for decades, hiring picked up in the sector over the past year." 
Way back our 2011 blog, What Washington Could Learn from Real Estate Investors, we argued that not all jobs are equal. We like what's happening.
Seems to us if the American economy can keep this up, it's a tailwind for housing … in spite of rising rates, inflation, and high debt levels.
And speaking of wind …
As we discussed at length during Future of Money and Wealth, the entire financial system is based on debt.  So to grow the economy, debt MUST grow.
The why and how of all that is too big a topic for today's discussion, but if you take it at face value, it really explains a lot.  It also has some big ramifications for real estate.
After 2008, lenders ran away from real estate … but debt still needed to expand.  So new debt-slaves borrowers were needed.
Student debt soared.  Sub-prime auto loans spiked.  Credit cards hit record highs. Corporations borrowed heavily to bid up their own stock.
But today, students are reconsidering the value of a financed college education.  Auto sales are slowing.  Credit card losses are mounting.
Corporations are slowing down their borrowing … with nearly 14% of the largest companies unable to pay their interest payments from earnings.
In fact, a recent Bloomberg article quotes Gregg Lippman of "Big Short" fame as saying corporate debt will trigger the next financial crisis.
" … corporate debt and equities will face the biggest pain when the next downturn comes. Investments linked to consumer debt, unlike the last crisis, will be relatively safe …"
"The consumer is in much better shape than corporates. Consumers are less levered than they were pre-crisis. Corporates are more levered than they were pre-crisis …"
So let's wrap this all up and put a bow on it …
If it's true debt MUST expand, lenders will be looking for where they can make loans.  Remember, your debt is their "investment".
There are already tremors in the debt markets.  Lenders will be looking for quality.
Similarly, there are tremors in the stock markets.  Investors and consumers will be looking for an alternative for their wealth building (remember, consumers consider their home an investment).
So we think there's a good chance the focus will shift to real estate again.  Just like it did in the early 2000s.
Yes, we know the run-up from 2000 – 2008 ended badly.  But not for everyone.
If you buy the right markets, use sustainable financing structures, and pay attention to cash flow, there's an argument to be made that single-family homes still have solid potential for long-term wealth building.
Until next time … good investing!
---
More From The Real Estate Guys™…
The Real Estate Guys™ radio show and podcast provides real estate investing news, education, training, and resources to help real estate investors succeed.
If you're old enough, you may remember the old Pee Wee Herman movies … where Pee Wee falls off his bike and with brash bravado claims, "I meant to do that!"
Well to no one's surprise, the Fed inched up their "target" Federal funds rates by 25 basis points.
So now, instead of just one-quarter of one percent (.25%), the rate is now a whopping one-half of one percent (.50%).
Of course, as we've previously discussed, the market already beat them to it.  So like Pee Wee Herman, it seems the Fed is not in as much control as they pretend to be.
Investor Summit at Sea™ faculty member Peter Schiff had some great commentary on this topic in a recent podcast.  You can listen to it yourself, so we won't repeat it here.
But one of his best points is that the Fed's own forecasts are WORSE going into 2017 than they were going into 2016.  Yet last year, the Fed projected FOUR increases for 2016.
In fact, in a panel on last year's Summit, Peter and Jim Rickards debated this very point.
Jim said yes, the Fed would raise four times.  Peter said no raise in 2016.  Both were wrong, but Peter was closer to right.
So it seems even super smart guys have a hard time figuring out what the puppet masters are going to do.
But just because no one can say for certain what will or won't happen … doesn't mean we don't pay attention.
We just don't go ALL IN on any one outcome.  Why? You NEVER know what will REALLY happen.
Right now, both the stock market and real estate have been on multi-year booms… after HUGE declines in 2008.
According to data compiled into this nifty chart by the Pew Research Center, U.S. home prices "have almost recovered from the bust."
Of course, the daily financial news is constantly blasting about the stock market … with the Dow flirting with 20,000 … in spite of the Fed's interest rate "increase."
Apparently people are continuing to pile into the stock market at these nose-bleed levels.
So that's a lot of EQUITY happening in both stocks and real estate.
It's no secret we're equity guys.  We LOVE equity.  When we're not talking real estate on the radio, we're forcing equity through real estate development.  Equity's AWESOME.
BUT … as we often point out … equity comes from cash flow.  They aren't mutually exclusive.  In fact, they go hand in hand.
However, there's another kind of equity out there.  The kind which comes from what David Stockman would call "bubble finance."
That is, when central banks pump cheap money into the system, it can cause asset prices to rise WITHOUT underlying cash flows to support it.  It's AIR.
This is a REALLY important concept, so PLEASE don't tune out …
Think about it.
It's easier to understand with stocks, but the principle is the same with real estate.  When buyers are paying MORE than the income justifies, it's NOT sustainable.
But it IS tempting.  When you can buy a stock or property, hold it for a short period of time, and sell it for much more than you paid to a "greater fool," the checks still cash.
However, when you stay in the casinos too long, the house (not yours) usually wins.
So YOU need to know how to tell the difference between real value and a bubble.  And then you need to have some strategy tools in your kit, so you can take appropriate action based on what you see.
Here's how income creates equity:  If an asset is valued at some multiple of earnings, i.e., a rental property selling for 10 times gross rents, and the rents go UP $2,000 per year, the property's VALUE just went up $20,000.
That's cash-flow-driven equity growth.  (We know in the real world, properties are valued by Net Operating Income, but you get the idea.)
What if properties are going up but rents are NOT?  At some point, that's a problem.
With home prices, in spite of still record LOW home ownership rates, values are still largely driven by affordability.  That's REAL wages and mortgage rates.
We already know mortgage rates have been on the rise.  Those are easy to see.  There's no massaging the numbers.  No seasonal adjustments.
Discerning real wages and inflation is a completely different matter.
The Fed says we have a "tight" labor market with a claimed unemployment rate of 4.6%.  Of course, you have to look at that in the light of a decades-low labor participation rate.
We're not going to attempt to dive into any of that.  If you go too macro, you can't see the ground anymore.
Here's the point …
There's a lot of equity happening.  Hopefully a lot of it is happening to you.
But if the Fed is really going to turn down the air to the jump house, some of your equity might leak out.
As real estate investors, our job is to proactively manage debt, equity and cash flow.  We let the property manager worry about tenants and toilets.
And when the wave machine of cheap money starts receding … potentially washing some of our newfound equity out to sea … we think about what we can do to protect it.
The GREAT NEWS is that mortgages in bubble equity markets are still cheap and readily available.  It's a big part of why bubbles form.
But easy mortgage money means you can take equity off the table … even if you want to hold the property for the long term.
Accessing the equity isn't the danger.  It's what you do with the proceeds, how you manage the cash flow, and the risks.
Before he was President-elect Trump,  Donald Trump told us it's ALWAYS smart to keep a little dry powder.  We'll see how he does as a politician, but he's got pretty good cred as a real estate guy.
So it's probably smart to stash some cash … or other highly liquid assets (preferably without counter-party risk) … arbitrage the debt (loan out a chunk at a rate higher than you paid) … and/or reposition the equity into income producing properties in NON-bubble markets.
Yes.  Non-bubble markets exist.  These are markets where there's very little if any financing and the income is real … not dependent on cheap money from central banks.
We know this idea may be getting a little repetitive.  But that's partly because of the nature of real estate.  It moves SLOWLY.   So it's easy for investors to nod off.
The bond market and the Fed's rate hike are reminders for us to PAY ATTENTION.
And then … like The Real Estate Guys™ motto, use your Education for Effective Action™.
We know it's a lot to absorb.  We have fond memories of living in our own little bubble from 2001 to 2007.  It was fun. It was easy.  Everything worked.  We were geniuses.
Then WHAM!
We didn't see the problem until it washed away huge amounts of our portfolios.
We've been at this a LONG time.  But there are people in our audience who started their investing careers in the run-up since 2008.  They've only seen sunshine.
We're not saying rain clouds are forming.  But they might be.
So we think it's a good idea to be prepared no matter which way the wind blows.
That means investing in education, networking… being attentive to cash flow…and sometimes getting chunks of equity out of harm's way.  Just in case.  And it's better to be early than late.
More From The Real Estate Guys™…
The Real Estate Guys™ radio show and podcast provides real estate investing news, education, training and resources to help real estate investors succeed.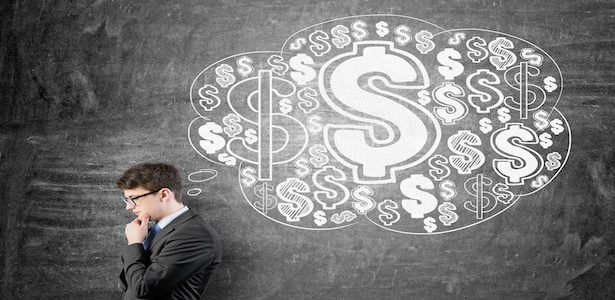 In this mind-expanding episode, we've uncovered some great ideas to help YOU think bigger.
Thinking bigger is all about the people you know—your mentors and your team. To step up your game, it's important to move out of your comfort zone and get comfortable getting uncomfortable.
The key is to step back and look at the bigger picture so you can add a zero … to your bottom line, to your profits, to whatever you're doing.
We're not talking about incremental improvements here. We're talking about expanding what you do EXPONENTIALLY.
To help you get there …
We met with a dynamic investor, world traveler, and creator of website Sovereign Man to talk about how YOU can add a zero to your thinking.
So live from New York … it's The Real Estate Guys radio show, featuring:
Your big-brained host, Robert Helms
His zero co-host, Russell Gray
Global investor and creator of Sovereign Man, Simon Black
---
Listen
---
Subscribe
Broadcasting since 1997 with over 300 episodes on iTunes!
Review
When you give us a positive review on iTunes you help us continue to bring you high caliber guests and attract new listeners. It's easy and takes just a minute! (Don't know how? Follow these instructions.)  Thanks!
---
Introducing dynamic investor, Simon Black: Starting from scratch
Simon Black started investing in real estate when he was just 21. He had just graduated from West Point when he read the life-changing Rich Dad, Poor Dad, by Robert Kiyosaki.
To Simon, buying large properties and investing in real estate had always seemed like things "rich people" did.
He started asking himself "Why not ME?" The book was the kick in the butt he needed to get started.
Driving down the road one day after reading the book, Simon saw a Century 21 office, and he asked himself … "Why not me? Why not NOW?"
He hopped out of the car, still in his military uniform, and told the real estate agent exactly what he wanted. The agent said, "I got just the thing." And THAT'S how simple it was for Simon to get his start!
Learning to learn: Two ways to figure out what you DON'T know (yet)
When Simon started out in real estate investing, he knew NOTHING.
Maybe you're at the same place Simon was when he started out? If you feel so fresh you don't even know what there IS to know … you're in good company.
Simon admits it was a steep learning curve. He says the most important thing for him was to learn HOW to learn.
How can you transform yourself from a know-nothing into a successful real estate mogul? Simon tells us it starts with just two steps:
Self-assess ruthlessly and constantly.
Self-assessment isn't a skill, it's a habit. Get in the habit of asking yourself hard questions about your performance: What did I do poorly? What do I need to learn? What do I need to do differently next time?
Self-assess constantly. And don't sugarcoat reality. That's lying to yourself. Be ruthless. It's the only way you can figure out how to do better the next time.
Find a mentor.
This is THE most important thing you can do as a new (or current!) real estate investor. Seek out people who are smarter and more experienced than you.
When Simon got started, he spent HOURS looking at public listings.
He realized the same names were coming up over and over again, and started keeping his own internal database of all the people who owned a lot of property.
Then he reached out to them.
He told them he was a young guy, new to real estate investing, and asked if he could take them to lunch.
He only got one response … but that's all he needed. He took the investor to lunch and picked his brain—and kept doing it for years.
"I think I paid twenty dollars to take him to lunch, and I got to suck in all this knowledge that he'd spent years and years accumulating," Simon says. "It was an incredible return on investment."
Finding a mentor can be intimidating. It's easy to look at smart, high-achieving, hard-working people and their accomplishments and feel inadequate. (Right?)
But we have learned the people at the top of their game are more than happy to share. They're gracious, generous with their time and wisdom … and they're extremely curious too! They want to learn from you as much as you want to learn from them.
Stepping back so you can add digits, not decimals
At some point, every investor or business owner will get so deep into their own thinking that they stop thinking of the big picture. But Simon reminds us, "We're only limited by our own thinking."
To really be successful, you have to step back and self-assess. Ask yourself:
How do I apply my experience to leverage this and make it ten times bigger?
What resources do I need?
Who can help me?
How do I add a zero to what I'm doing? How do I turn 100s into 1000s?
Ask yourself those questions, and you start seeing things in terms of projects and procedures. You start building teams. And you step back and stop seeing individual investments. Finding the big picture is a skill EVERYONE can acquire.
People power: Building your own team
Building a team is an ESSENTIAL part of adding a zero. Simon learned quickly that he couldn't handle everything himself.
Robert reminds us "It's easy to say yes; it's hard to say no."
To be successful, you have to learn to do two things: say no, and delegate.
Once Simon realized his biggest limiting factor was his own time, he starting learned to say no. Now he doesn't say yes to a project unless there's a guaranteed, dependable manager that he can hand the ball to.
If you're juggling twenty opportunities at a time, you're not getting a lot done. You're not able to step back and ask yourself how you can add a zero. That's why taking on people who can juggle those opportunities FOR you is essential.
Everyone has their own way to delegate and build a team, and there isn't one right way. Some key factors? Maintain very high standards. And experiment!
You DON'T have to have someone on your payroll for them to be part of your team. But you do have to be able to depend on them.
And THEY have to be able to depend on YOU.
As you grow, you will become a mentor too. Spend more time coaching and mentoring so people can take over for you, and you multiply your experts, expanding your impact exponentially.
It takes time and a serious dedicated effort to form a good team. But it's doable.
Learning from Sovereign Man
Simon Black does a lot of different things to ensure his success … and YOURS. One of those things is his website, Sovereign Man.
Simon says he often doesn't particularly like what he sees in the world around him. The United States has more than $19 TRILLION in debt. The Federal Reserve isn't solvent, the FDIC fails to meet minimum capitalization requirements … all these things cause concern.
But Sovereign Man has an optimistic outlook. "We hold the opinion that the path to prosperity is in production and savings and not debt and consumption. We try to help people find the right way forward."
One way Simon does that is by hosting an entrepreneurial camp, Sovereign Academy, once a year. Fifty people are selected from thousands of applicants to attend a weeklong camp that tries to help people shine a spotlight on what they don't know and step up their game.
Interested in attending? Visit sovereignman.com learn more and start your application.
Optimism is key!
There are two ways to think: scarcity and abundance. We want YOU to believe that there are an abundance of people who want to connect with you! Create a future where you're offering the world your best, and that effort will be returned to you.
Your challenge for the week: Add a zero to your thinking. What can YOU do to step back and add a zero to your investments? Who can you reach out to this week?
---
More From The Real Estate Guys™…
The Real Estate Guys™ radio show and podcast provides real estate investing news, education, training and resources to help real estate investors succeed.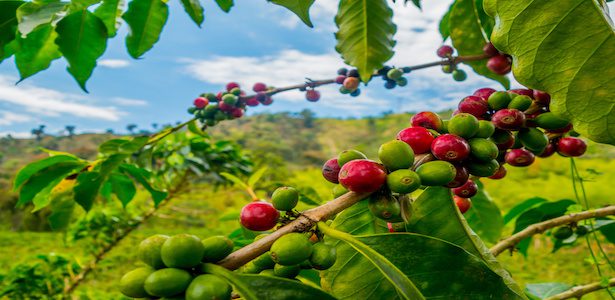 Start your day with a cup of jo today? Yeah, we thought so.
We're java-jazzed to share our latest interview with you. We spoke with David Sewell of International Coffee Farms about a unique real estate investment opportunity.
David and his team make it possible for anyone to become an agriculture investor. They produce specialty coffee beans in Panama, yielding both reliable crops and profits for savvy investors.
Yes, investing in offshore coffee farms is a way to perk up your portfolio and caffeinate your cashflow.
Tune into our latest java-driven edition of The Real Estate Guys™ radio show with personalities:
Your green-thumb host, Robert Helms
His greenie co-host, Russell Gray
International Coffee Farms Founder, David Sewell
---
Listen
---
Subscribe
Broadcasting since 1997 with over 300 episodes on iTunes!
Review
When you give us a positive review on iTunes you help us continue to bring you high caliber guests and attract new listeners. It's easy and takes just a minute! (Don't know how? Follow these instructions.)  Thanks!
---
Why invest in coffee farms?
One way to diversify your portfolio and is investing in harvest-producing land, like coffee farms.
Think about it.
When you own the LAND the coffee beans grow on, the tenants are your trees (in a manner of speaking) and the coffee farmers are your property managers.  So the coffee farmers deal with the trees.
Wouldn't you like to invest in something many people consume every day?
Millions of people DRINK coffee every day, which means they BUY coffee regularly.
Coffee is an interesting commodity because people are only drinking MORE of it over time. It's a booming industry.
What sets International Coffee Farms apart?
"God provides the coffee cherry. The cherry turns red on its own. It's what you do with it from there," said David.
David and his team at International Coffee Farms have developed a premium process for their specialty coffee. This includes everything from how it's picked, harvested, and profiled. "The process is key," said David, "and all our cherries are picked one by one and the trees managed individually."
International Coffee Farms buys underperforming, commercial coffee farms. In the company's first year and a half of operations they have acquired six coffee farms in Panama, totaling 34 hectares (85 acres) with plans to acquire another 50 hectares in 2016.
"We turn them around into specialty coffee farms in three years," said David. "It's takes a bit of art with the people, science with the agriculture, and capital to make it work."
Also, David treats his workers well, paying them more than other farmers, and offering them bonuses.
"We take a 20% slice of the revenue and use it for our workers," said David. "It's not purely altruistic, although it does do good. We do it for efficiency and because happy farmers equal happy coffee."
International Coffee Farms invests that money in running water, showers, better working cloths, and overall better conditions, enhancing the quality of life for the coffee farmers.
Why Panama?
Panama is a well-proven, traditional source of high-quality coffee at high altitudes. In fact, many coffee buyers come to Panama to bid on the most premium types, which can go for $15-$35 a pound.
Panama is known for having a climate perfect for coffee farming, with no temperatures or hurricanes.
Also, Panama residents include many, many coffee farming harvesters who've been harvesting coffee all their lives – they are the world's experts with coffee trees.
Turn-key ownership for investors
"We take a coffee farm, make it more efficient, and create an opportunity for investors," said David.
We've been encouraging investments in real assets for a long time. Those interested in creating a future with asset protection should at least consider it.
The nice thing about owning a piece of producing land with a turn-key provider is YOU don't have to manage it, pick it, or learn the secrets.
You get to sit back and rely on the company's expertise to harvest it.
They subdivide into half-acre parcels for those who want to own a producing well-managed coffee farm.
Where you own your acre of the farm is irrelevant. All the income and expenses are divided among the number of owners.
Invest off-shore, reap the rewards
The minute you get a piece of land in another country, you are an international investor.
International Coffee Farms has a low entry point for investors: It's an $18,000 investment for a half-acre, and over a 20-year period the average annual ROI is 12.5%.
Protecting your assets through diversification and off-shore investments is state of mind. It can feel scary, until you educate yourself, set the goal, and give it a try!
Then again, it's everything like that?
Investing in these coffee farms allows you a chance to cross those mental hurdles, and you'll have a legacy investment you can own forever and leave to your family.
If you're interested in investing in this incredible opportunity, reach out to us at coffee (at) realestateguysradio (dot com). 
---
More From The Real Estate Guys™…
The Real Estate Guys™ radio show and podcast provides real estate investing news, education, training and resources to help real estate investors succeed.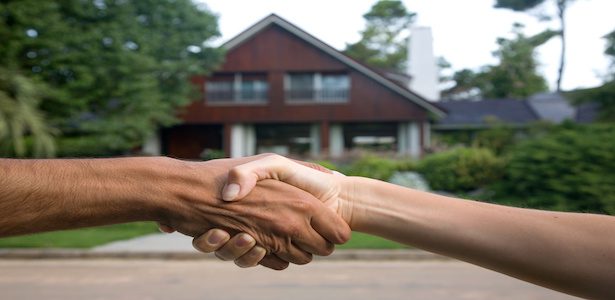 Flipping properties is a fantastic way to make money quickly. But if you're not careful, it can also be a way to lose a lot of money.
We have both done property flips and walked away with more cash in our pockets. In our latest episode, we share the inside scoop on what you need to know to be successful with flipping properties.
This includes different ways to make money in a flipping market, what you MUST avoid, and where to find money. Tune in to our studio for this flip-tastic edition of The Real Estate Guys™ radio show with:
Your flip-it-good host, Robert Helms
His flippin'-out co-host, Russell Gray
---
Listen
---
Subscribe
Broadcasting since 1997 with over 300 episodes on iTunes!
Review
When you give us a positive review on iTunes you help us continue to bring you high caliber guests and attract new listeners. It's easy and takes just a minute! (Don't know how? Follow these instructions.)  Thanks!
---
Will flip for a profit
Some people think The Real Estate Guys™ are not fans of flipping. However, we see a lot of value in it! Our take on property flipping is that it's a great way to make money, but it's not necessarily real estate investing.
For us, "investing" means putting in capital now (whether that's cash, time, expertise, etc.) to acquire streams of passive income. We're talking the kind of cash flow you can live on. Overall, The Real Estate Guys™ teaches you to set up investment strategies that look like this:
Asset > Cash > Asset
We aim to teach you how to build assets that give you cash flow that allows you to invest in more assets.
Flipping is a different animal than long-term investing. Any type of activity where your primary activity is reaping cash, like flipping, looks like this:
Cash > Asset > Cash
With that in mind, there are benefits to making money quickly with flipping properties.
Many ways to make money in real estate flipping
If you're not currently in the financial position to take advantage of an amazing real estate deal, you could be a "bird-dog," meaning you scout out opportunities and pass them to investors.
When you have more time than capital, you can use that to your advantage. There are finder's fees for finding the right deal and knowing the market.
We see bird-dogging as one of the greatest ways to get started in real estate.
The next level is wholesaling.
Real estate wholesaling has a short time frame. That's when you buy a property, don't make any repairs, and market to your own group of potential buyers. You then assign the contract to a buyer, not purchasing it yourself.
Then there's forcing equity, or buying a property and improving it before you flip it. This is a short-term value add, a way to get in and get out quick.
The classic example is a "fixer-upper." In lots of places right now that works well, as you'll see on HGTV. However, you've got to be careful when you're going into a market if it's not vibrant.
We encourage you to add value. Robert Kiyosaki slams people who buy a property and sit on it, hoping the market will rise. "Hope" isn't a strategy.
Real-life example with Russ' first house
Years ago, Russ bought an old home. It was the ugliest duckling in a decent enough neighborhood.
He planned on a two-month fix time with a $20,000 budget. Six months and $60,000 later the house was almost done!
During that time, Russ took advantage of interacting with the trades guys. He watched, learned, asked questions. He figured he should understand the basics of how a building is put together.
When you have hands-on chances to learn like that, take them! It will serve you in future projects to understand how to speak with plumbers, electricians, painters, carpet installers, etc. The more experience you can get, the better off you'll be.
Flippers MUST pay attention to the numbers
If you're a flipper, you have to make financial decisions based on knowledge.
Remember, as a flipper, you'll get Uncle Sam's attention.
Although investors enjoy long-term capital gains, as a flipper, you'll be paying a large percentage of your capital gains in taxes.
You'll have to do enough volume for flipping to make sense.
From the fact you're reading this, you're likely familiar with popular flipping shows on TV. Like when they add up the numbers at the end?
Sure, they may money. However, on TV they often show the GROSS profit, and there's a BIG difference between the gross and NET profit. You have to consider the sales commissions, taxes, transfer fees, income tax, and all the other variables.
As we like to say, do the math and the math will tell you what to do.
Something else to consider – don't mess THIS up!
You only have one reputation.
If you're tying up a property someone wants to sell, it's always best to operate in good faith.
When you throw a contract down, you better make sure you have some money to put on the line. If you're not careful about the terms of a contract, you may end up on the hook if you don't find anyone.
Say you're looking to syndicate with a group of investors and you're pulling together investors. If you're not ready to act, you need to fully disclose your intentions to the seller. Pretending – and holding up a property without full intentions to buy it – gets you a bad name in real estate. Don't do it!
We repeat: If you find a great deal and THEN run around looking for people, you can get yourself a bad reputation.
If you go out and tie up properties, and don't close, that's that kiss of death in the real estate world.
To be prepared in advance, build a database. Ask your potential investors:
"If I were to find a deal like XYZ, would you take my call if I asked you to invest in it?"
It's better to know NOW than miss out on that incredible deal later.
Where do you get the money to flip properties?
Lenders are concerned with two things: 1) How are you going to pay them back, and 2) what happens if you don't? You always run the risk (as do your investors) that you won't be able to get your profits out of it.
If you have your own cash, that's the easiest.
Then, there's the traditional mortgage through a bank.
If that's not your favorite option, you can put together a simple syndication.
You can put together credit lines. Say you have a 30- or 45-day term credit line at your local home improvement warehouse and can use that time to make fixes to the property.
There are specialty hard-money lenders who understand the risks. You'll pay more in interest rates, but that's something you'll have to factor in to your overall proforma.
You can also use equity from something you already own. An incredible example is Terry Kerr, president of Mid South Homebuyers, in Memphis. He started out fixing up two or three homes, used the equity in one property to finance the purchase of another. Over time, he's built up a portfolio of hundreds of properties. He does a turn-key investment where he finds a home, fixes it up, gets tenants renting it, then sells it to investors. It's a brilliant business model!
Terry understands a crucial concept in real estate … we make our money when we BUY, not when we sell. You have to know the take-out market.
Those who don't buy right on the front end, pay for it on the back-end.
You read to the end! Hungry for more? (All this flipping talk makes us want some burgers… ) If you're interested in creating a future as a flipper, or as a long-term investor, take a look around. We've got all kinds of resources to help you on your equity journey.  
---
More From The Real Estate Guys™…
The Real Estate Guys™ radio show and podcast provides real estate investing news, education, training and resources to help real estate investors succeed.