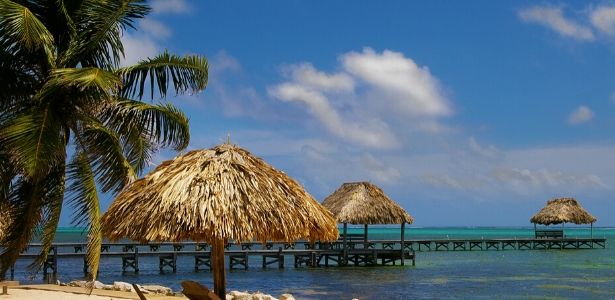 We can't say enough about resort property investing. 
Like all real estate investing … everything starts with market selection. You're looking for the right mix of supply, demand, location, team, and demographic. 
Belize is one of the most uniquely positioned resort markets in the world … and it checks A LOT of boxes. 
We're visiting with a U.S. expat who is very active in the Belize real estate market. Is now the right time to put paradise in your portfolio?
In this episode of The Real Estate Guys™ show, hear from:
Your resourceful host,

Robert Helms

His last resort co-host,

Russell Gray
From RE/MAX 1st Choice Belize, David Kafka
---
Listen
---
Subscribe
Broadcasting since 1997 with over 300 episodes on iTunes!
---
Review
When you give us a positive review on iTunes you help us continue to bring you high caliber guests and attract new listeners. It's easy and takes just a minute! (Don't know how? Follow these instructions).
Thanks!
---
Welcome to Belize
One of our personal favorite opportunities is markets that are outside of the norm. Today, we're going to talk about investing internationally … specifically in beautiful Belize. 
For many years, Belize was basically undiscovered. We first started visiting about 15 years ago. 
Since then, Belize has really grown. It's definitely been discovered … but there are still great opportunities to ride the wave. 
It's easy to see the possibilities for the future when you look at Belize through the lens of Cabo San Lucas, Mexico, or Hawaii. 
So, the next thing to do is your homework … making sure that the underpinnings, the things that you think you see, are really there. 
When we first went to San Pedro, Belize, there were 600 rooms for overnight accommodations. Today there are nearly 2000. 
Until two years ago, there wasn't a single branded hotel on the island. Today, one just opened and three more are opening soon. More airlines are coming too. 
Still, it's not a very populated place. It's a small market. Belize only has about 4,000 people that call it home. 
Belize has a mainland … with beautiful rainforests, the largest Jaguar preserve in the world, and Mayan ruins … and then there are the islands with white sand and palm trees. 
With any new market, there are stories of investors and developers who have come in and failed. But there are plenty of people also seeing an amazing increase in equity and cash flow in tourism. 
We get it. Thinking about somewhere like Belize as an investment opportunity is an adjustment. But you have to learn to think bigger than your local market.
The hotels, airlines … they all go where the people, money, and opportunity is. Why should a real estate investor be any different?
There are also many advantages to organizing your business internationally … like tax laws. Belize has been a tax haven for a long time. 
So, if you think an international investment might be the next step for you … look at the market drivers and dynamics. Find out if it is going to help you accomplish your personal investment goals. 
Then, it's time to build a team. 
Building a Team
You want to find people on the ground who really know the market. 
The best people operate in the market on a daily basis and can help you make tactical decisions and strategic introductions to the resources you're going to need to go from an idea to implementation. 
David Kafka is one of the most successful real estate brokers in the country of Belize. He has one of the largest brokerage offices with about a dozen agents. 
The average real estate office in Belize has less than two people. 
So, how did he end up in Belize?
"Some friends and I decided we wanted to move internationally. I came to Belize on vacation, and I pretty much never left," David says. 
David didn't start off in real estate, but he has always liked it. Several times, he has bought a house, fixed it up, lived in it for a few years, and sold it. 
But once he came to Belize, he was ready to go all in. Now, he splits his time between Placencia and San Pedro. 
David says that one of the unique aspects of Belize is that it is one of the sparsest populated countries in this area of the world … but it has lots of land. 
"It takes an adjustment coming from the bustling United States, but I'd rather have no traffic, no air pollution, great food, and great people," David says. 
The population of Belize is very diverse … ethnically, culturally, and economically. But they all love the area. 
Most of David's customers want to purchase a house or a condo now while there is a market opportunity, rent it out for a few years or use it as a vacation home, then have the option to move in permanently. 
But he is starting to see more investors who see Belize as an investment opportunity and more than just a personal experience. 
Investment Opportunities 
David says there are many investment opportunities in Belize. 
There are standard vacation rentals and a high demand for affordable housing. 
Many people who owned apartment buildings saw a rise in tourism and turned their workforce housing into accommodations instead. 
It makes sense. A unit that might rent for $1000 a month would rent for $250 a night. 
But these changes are displacing the locals. That's where the opportunity lies. So many people come to San Pedro for a job and can't find an apartment within their budget. 
The result is substandard living. 
If an investor can come in and give someone nice, quality living accommodations and affordable pricing, there will be locals, contract workers, and others ready to take advantage. 
The key is … and you've heard us say this a thousand times … great property management. 
When you look at the property management side of the equation, long term rentals are more stable and simple than vacation rentals.
So, there's a balance either way. 
The good news is that there is no reason investors can't do a little bit of both. 
And don't forget, there is a lot of land in Belize that is suitable for agriculture, development, or commercial investment. 
"There's always some land for any budget," David says. 
To find out about more opportunities for putting paradise in your portfolio … tune in to the full episode!
More From The Real Estate Guys™…
The Real Estate Guys™ radio show and podcast provides real estate investing news, education, training, and resources to help real estate investors succeed.
---
Love the show?  Tell the world!  When you promote the show, you help us attract more great guests for 

your

 listening pleasure!
Resort property investing starts with market selection … just like all real estate investing. You're looking for the right mix of supply, demand, location, team, and demographic.
Belize checks a LOT of boxes. It's one of the most uniquely positioned resort markets in the world.
In this exotic episode, we visit with a U.S. ex-pat who set up shop in Belize and is very active in the real estate market.
Is it time for you to consider putting some paradise in YOUR portfolio? Tune in and find out!
---
More From The Real Estate Guys™…
The Real Estate Guys™ radio show and podcast provides real estate investing news, education, training, and resources to help real estate investors succeed.
---
Love the show?  Tell the world!  When you promote the show, you help us attract more great guests for 

your

 listening pleasure!
While the rest of the world fixates on the Fed's latest interest rate bloviation, we're taking a mini-vacation from Fed watching to focus on something a lot more fun.
Jones Lang LaSalle recently released their Global Resort Report for 2019 and it's got some investing intelligence we think you'll find interesting and useful.
As our long-time audience knows, we've been big fans of resort property investing for quite a while.
Resort property investing is a great way to derive rental income from affluent people.
Also, because your "tenants" and their income come from all over the world, the right resort property can reduce your dependency on any single regional economy.
But that's not to say the local market doesn't matter.
In fact, geography matters a lot. Often, it's a geographic amenity that's the primary attraction and your competitive advantage.
Think about it …
There are only so many beautiful beaches, world-class diving destinations, or snow-capped skiable mountain ranges on earth.
And even the best developers can't put those things in someplace they don't already exist. Even mega-man-made amenities like theme parks are hard to replicate.
So when you find a market with a rare and attractive amenity, with the right supply and demand dynamic, you have the opportunity to own a cash-flowing world-class asset.
No wonder the JLL report says …
"Over the past five years, resorts have been the darling of the hotel investment community …"
The report also mentions a few of the key factors driving the desirability of this exciting and profitable real estate niche …
"… consumer focus on experiential travel and an affinity towards lodging assets with an authentic local feel."
"… solid growth in international tourist arrivals, which are anticipated to grow 4.0 percent in 2019 to 2.2 billion travelers and continue rising at this pace throughout the next decade."
"RevPAR performance of resort markets has continued to outpace other locations, such as urban, suburban and airport."
The JLL report highlights three specific U.S. markets, but the lessons apply no matter where you're investing.
Now if you think resort property investing is only for the uber-wealthy investor … think again.
As we highlight in a recent radio show, many small investors are finding big opportunities in short-term rental properties.
Of course, for investors who want to play at a bigger level, syndication is always an option.
But whether you go big or small, there's a lot to like about resort property investing … and it's not just the financial rewards.
When you own a beautiful cash-flowing resort property, not only do you earn profits, but you gain some lifestyle benefits too.
If you invest in a market you'd like to regularly visit, you can probably make some or all of your travel expenses tax-deductible.
After all, it's important to inspect your investment from time to time.
Of course, unlike that lovely C-class multi-family property on the border of the war zone, you probably wouldn't mind staying a week or two in your beautiful resort property.
But back to the JLL report …
Rather than simply quote the report, which you can (and should) read for yourself … let's just glean some investing ideas from the three aforementioned excerpts.
First, it's important to know your avatar. Who's the customer?
The report kicks off with the answer … it's the "consumer focus" versus a business traveler.
Remember, resort property investing is a subset of hospitality. So while most resorts function like a hotel, not all hotels are resorts. Resorts are about consumers.
Of course, the key to attracting consumers is giving them the right experience. Here again, there's useful intelligence in the report.
Consumers are looking for "lodging assets with an authentic local feel". Think about that before you buy a Holiday Inn in a ski town.
Notice also that the projected growth is driven by "international tourist arrivals" which benefits "resorts across the world."
The good news is with the right property, you can attract customers from around the globe … including wherever the demographics and economies are booming.
So it's pretty important to make sure the market and property you pick have a broad international appeal … and adequate access. There's no point in owning a beautiful property that's difficult to get to.
And while we're big fans of international diversification, if you're going to invest outside your home country, be sure you're familiar with the local laws and customs.
We know all that might sound intimidating, but it's not that hard.
It starts with having a good local team in place BEFORE you purchase the property. Of course, this is true domestically as well.
The great news is if you get it right …
"RevPAR performance of resort markets has continued to outpace other locations, such as urban, suburban and airport."
RevPAR is hospitality lingo for a metric called Revenue Per Available Room. Higher is better. It's more rent per square foot.
So the report is essentially saying resort properties are more profitable than the everyday hotels you see around town or near an airport.
Even better, in addition to being a great way to derive rents from the affluent and diversify into high-quality markets …
… we think you'll find resort properties are a whole lot more fun than most of your other rental properties.
And the due diligent trips sure don't feel like work!
When big companies like Costco, Walmart, Home Depot and McDonald's start moving into a residential real estate market it's because they expect growth.
And they're usually right.  After all, they have the budgets to buy the best data and hire the smartest analysts.
Some of the data the consider includes migration trends, infrastructure plans and demographic shifts.
Do people want to move there?  Are they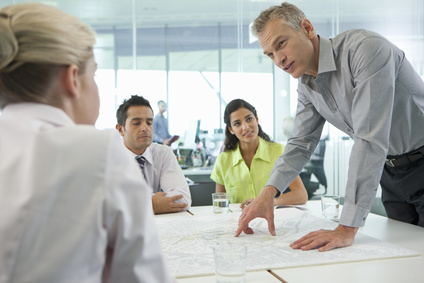 the RIGHT demographic?  Are there freeways, airports, and other key pieces of infrastructure to support a growing population?
When everything checks out, these big organizations begin to move in… to get in ahead of growth.
Savvy residential real estate investors watch these moves … and then start to investigate.  It's a way to piggy-back on the hard work paid for by the big players.
For those interested in resort property investing … and there are some compelling reasons to consider it right now … the principle is the same, but the players are different.
Resort properties make their money renting to tourists, not tenants.  The migration patterns aren't gleaned from U-Haul statistics, but from airlines.
The companies moving in aren't big box retailers, but rather big brand hotels.
So when you see a major airline adding flights to a resort destination, it's in response to growing demand.
That's a clue.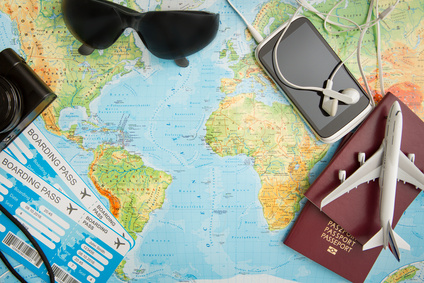 Ditto for when a major hotel brand plants it's first flag in an emerging resort market.  They have strong reasons to believe the tourists and occupancy are there or soon will be.
When those things are happening at the same time, in the same market …. SOMETHING must be happening to attract this attention.  And it is …
Tourism to Belize continues to boom.  And major players are making moves to take advantage of Belize's growing popularity.
Of course, there's a LOT more to this story than can be told in a few hundred words.
That's why we're heading to Belize for a fun-filled, educational field trip … and YOU are invited to join us!
Come see what makes this tropical paradise one of the most exciting resort property market in the Western Hemisphere … and why major players are making their moves.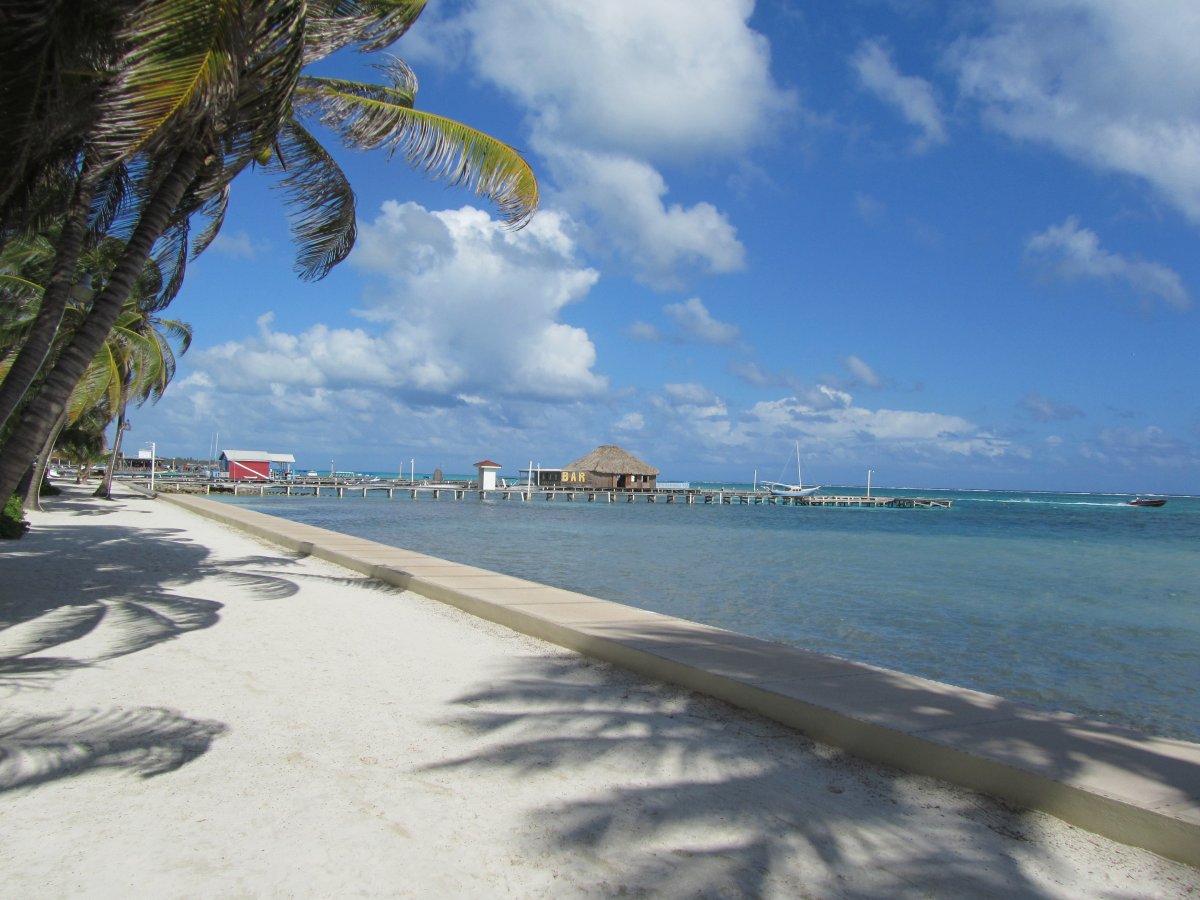 Many investors use low-end residential properties as a vehicle to build wealth so some day they can own and enjoy a beautiful resort property.
Imagine buying a resort property as an investment and still enjoy some personal use.
It's possible.  And it starts with picking the right market, meeting the right team, and finding the right property.
The timing's never been better.  Tens of thousands of baby boomers are retiring every day.  Studies say many wish to travel … maybe even retire … abroad.
Belize is a popular destination because it's close the U.S., English-speaking, friendly to Americans … and REALLY beautiful!
You're going to LOVE it.
Click here now to discover enchanting Belize!
They say a picture's worth a thousand words. And even though we can talk a lot, words can't describe the beauty and charm that is Belize.  The best way to understand this amazing Belize real estate market and all of its investing, lifestyle and personal financial opportunities is to experience it yourself – up close and personal!
Join Robert Helms, host of The Real Estate Guys™ Radio Show, for a fun and educational weekend discovery trip to the beautiful country of Belize!
SAVE THE DATE!
Public Registration Opens SOON
To be sure YOU get Priority Access Registration >>

---
Meanwhile, read on to learn more about Belize, this trip, and resort property investing…
Why Belize?
Three words: Location, Location, Location (we've heard those are important for real estate).  And when it comes to Belize real estate investing, there are three other words: Timing, Timing, Timing.
Ambergris Caye Belize has been named the #1 island in the world TWICE by Trip Advisor.
Belize is the former British Honduras and is located just under Mexico's Yucatan Peninsula.  Mainland Belize features lush green tropical rain forests, while it's Eastern border faces the Caribbean ocean and is safely nestled behind the world's 2nd largest barrier reef.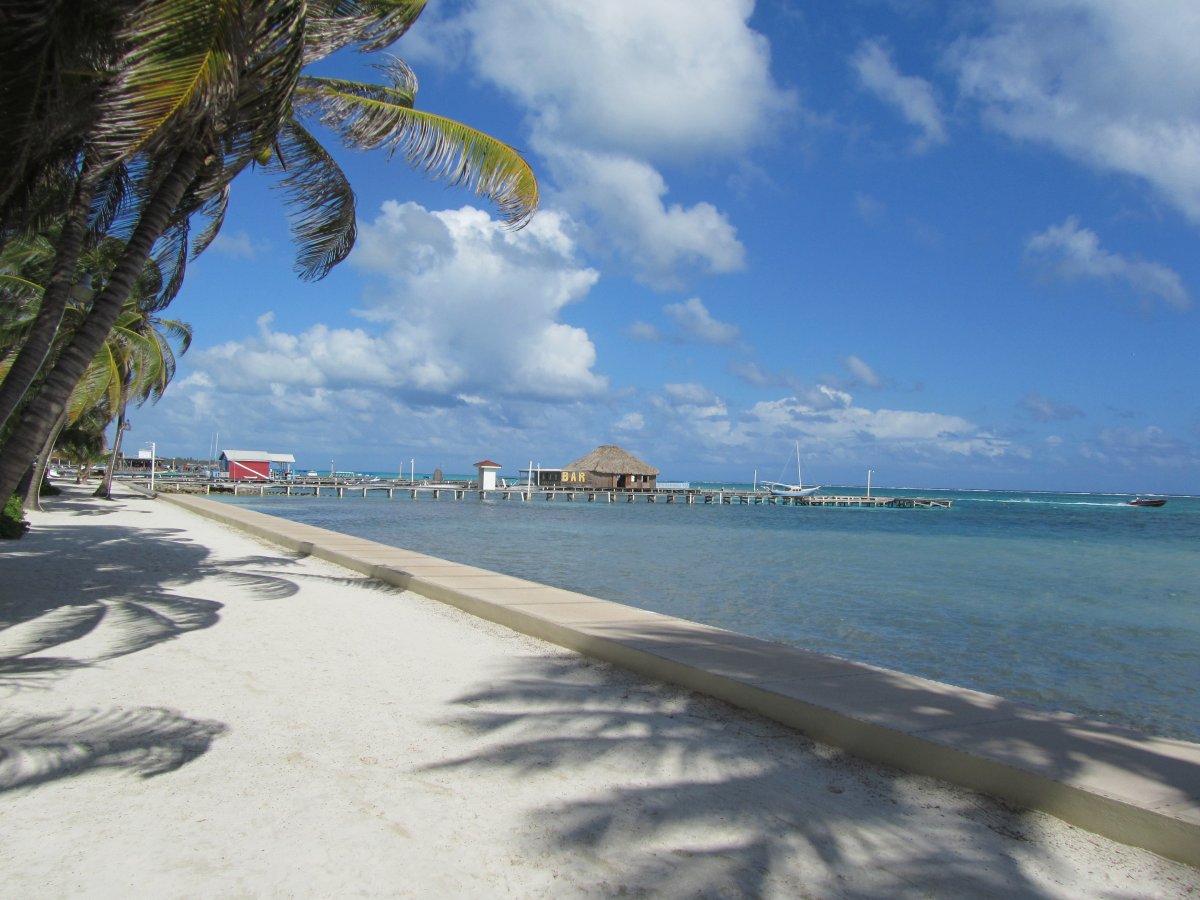 The islands are postcard perfect and attract vacationers, diving enthusiasts and celebrities alike.  Harrison Ford, Reese Witherspoon and Bill Gates are known to visit Belize for private, relaxing getaways.  Leonardo DiCaprio purchased a 110 acre island known as Blackadore Caye, so his love for the country led to a major Belize real estate investment.
On our 2012 Investor Summit at Sea™, we helped our friends Robert and Kim Kiyosaki discover enchanting Belize and Robert described it as "spectacular".  He was in awe that a place like this still existed.  Belize has that effect on even very experienced travelers like Robert and Kim.
But beyond beautiful, Belize real estate has other unique attributes which make it attractive to investors and tourists alike.
Belize is the ONLY country in Latin America whose official language is English.  This, and the fact that its currency is pegged at a fixed 2:1 exchange rate with the U.S. dollar, make it a friendly place for Americans. Plus there are direct flights from several U.S. cities including Atlanta, Miami, Dallas, Houston and many others.  For most Americans, Canadians and Europeans, Belize is actually closer than Hawaii!
The Real Estate Guys™ will show you Belize!
Robert Helms and his team have been visiting and investing in Belize real estate for several years. He's led several discovery trips with as few as one couple and as many as 110 Summiteers. The feedback on every trip has been over the top positive! Robert will share his extensive market knowledge, and personally show you around. Plus, he'll introduce you to his personal network of local market experts.
This is an EDUCATIONAL event. This is not one of those "fly n' buy" sales trips where aggressive salespeople are waiting to pounce on you.  We believe the right approach to real estate is to start with the market first, then build a team, and then select properties that meet your personal and investment goals.  This trip is about exploring the market and meeting people who may become part of your team down the road.
Discover the real estate, banking and lifestyle opportunities available to you in beautiful Belize during a semi-private tour led by The Real Estate Guys™ Radio Show host Robert Helms.
SAVE THE DATE!
Public Registration Opens SOON
To be sure YOU get Priority Access Registration >>

Trip Logistics
Once you're enrolled, our registration team will contact you with travel logistics.  Your round trip airfare is not included in your tuition, but it's very important that your arrival is coordinated through our team.  While you're in Belize, virtually all your trip expenses including group transportation, speaker sessions, materials and most meals are included.  Discounted hotel rates are offered at our preferred hotels, and you will receive hotel choices, rates and information once you register. Alcoholic beverages, souvenirs, and certain other incidental expenses are not included.  Upon receipt of your completed registration form, we'll provide you with information about what to wear, pack and expect.  You will need a current passport, so if you don't have one, get to work on that right away. Once you discover enchanting Belize, we're betting you'll be making regular use of your passport!
The Opportunity is Now
There are lots of reasons to like a place like Belize (is there any other place like Belize?), but the opportunity today is better than ever! Americans haven't lost purchasing power in Belize because of the fixed exchange rate, while many other countries have gained purchasing power because of a soft U.S. dollar.  Baby boomers in the U.S. still dream of warm weather, low tax, beautiful places to resort and retire, but many of the more established areas remain relatively expensive in a post recession economy.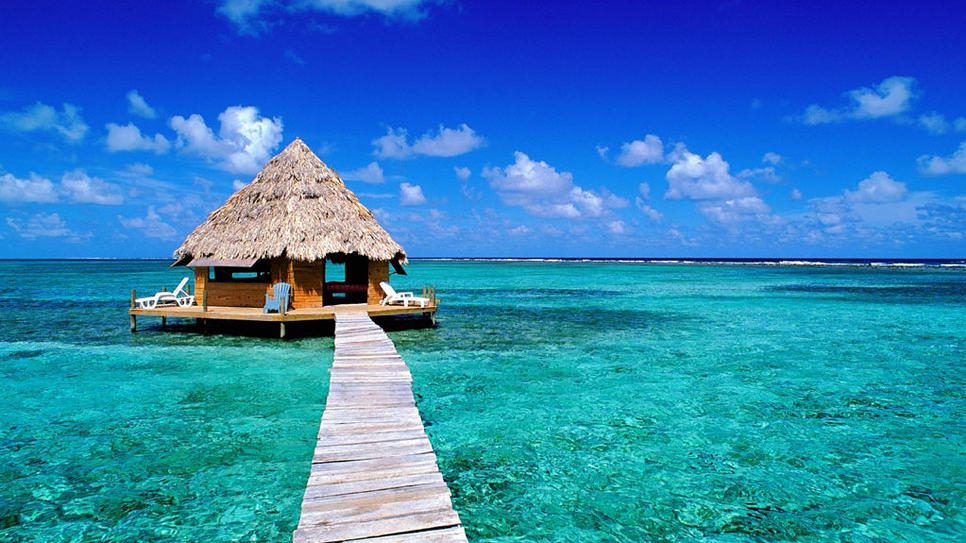 Belize offers an English speaking, affordable, "non-touristy", and reasonably nearby alternative.  And popular TV shows like House Hunters International are helping a growing number of people discover Belize as a great option not just for retirement, but also full-time residency for a growing new class of telecommuters and independent information workers.  Think about it:  would you rather sit in a corporate cubicle in Cleveland or a beautiful beach in Belize?
Additionally, Belize still enjoys a great reputation as a tax friendly jurisdiction with strong privacy banking and asset protection laws.  As citizens of "developed" countries face increasing concerns about privacy, taxes and frivolous litigation, the affluent are seeking off-shore alternatives in greater numbers than ever.
All of these trends point to increasing demand in Belize real estate, but the wave is still growing.  Alert investors can position themselves in the market to provide the properties that tourists, retirees, remote workers and ex-pats will want to buy or rent.  Besides, if the worst thing that happens is that you have to live or use your property for personal use, would you rather it be a duplex in Detroit or bungalow in Belize?  Meanwhile (check with your own tax advisor), once you have investments in Belize real estate, your trips to visit just might be tax deductible.  Very cool.
A Visit is Worth a Million Words
If a picture is worth a thousand words, then a personal visit to paradise is worth at least a million.  Come see it with your own eyes!
SAVE THE DATE!
Public Registration Opens SOON
To be sure YOU get Priority Access Registration >>

Still not convinced?  Take a look at what some past attendees have to say:
Listen in to this radio show episode about Lifestyle Investing and Belize…
Whew!  That's lot of long distance learning about Belize.
You could probably use a break…

Treat yourself to a fun-filled extended weekend adventure into real estate investing education with Robert Helms in beautiful Belize!
SAVE THE DATE!
Public Registration Opens SOON
To be sure YOU get Priority Access Registration >>

We look forward to seeing YOU in beautiful Belize!