Resort property investing starts with market selection … just like all real estate investing. You're looking for the right mix of supply, demand, location, team, and demographic.
Belize checks a LOT of boxes. It's one of the most uniquely positioned resort markets in the world.
In this exotic episode, we visit with a U.S. ex-pat who set up shop in Belize and is very active in the real estate market.
Is it time for you to consider putting some paradise in YOUR portfolio? Tune in and find out!
---
More From The Real Estate Guys™…
The Real Estate Guys™ radio show and podcast provides real estate investing news, education, training, and resources to help real estate investors succeed.
---
Love the show?  Tell the world!  When you promote the show, you help us attract more great guests for 

your

 listening pleasure!
While the rest of the world fixates on the Fed's latest interest rate bloviation, we're taking a mini-vacation from Fed watching to focus on something a lot more fun.
Jones Lang LaSalle recently released their Global Resort Report for 2019 and it's got some investing intelligence we think you'll find interesting and useful.
As our long-time audience knows, we've been big fans of resort property investing for quite a while.
Resort property investing is a great way to derive rental income from affluent people.
Also, because your "tenants" and their income come from all over the world, the right resort property can reduce your dependency on any single regional economy.
But that's not to say the local market doesn't matter.
In fact, geography matters a lot. Often, it's a geographic amenity that's the primary attraction and your competitive advantage.
Think about it …
There are only so many beautiful beaches, world-class diving destinations, or snow-capped skiable mountain ranges on earth.
And even the best developers can't put those things in someplace they don't already exist. Even mega-man-made amenities like theme parks are hard to replicate.
So when you find a market with a rare and attractive amenity, with the right supply and demand dynamic, you have the opportunity to own a cash-flowing world-class asset.
No wonder the JLL report says …
"Over the past five years, resorts have been the darling of the hotel investment community …"
The report also mentions a few of the key factors driving the desirability of this exciting and profitable real estate niche …
"… consumer focus on experiential travel and an affinity towards lodging assets with an authentic local feel."
"… solid growth in international tourist arrivals, which are anticipated to grow 4.0 percent in 2019 to 2.2 billion travelers and continue rising at this pace throughout the next decade."
"RevPAR performance of resort markets has continued to outpace other locations, such as urban, suburban and airport."
The JLL report highlights three specific U.S. markets, but the lessons apply no matter where you're investing.
Now if you think resort property investing is only for the uber-wealthy investor … think again.
As we highlight in a recent radio show, many small investors are finding big opportunities in short-term rental properties.
Of course, for investors who want to play at a bigger level, syndication is always an option.
But whether you go big or small, there's a lot to like about resort property investing … and it's not just the financial rewards.
When you own a beautiful cash-flowing resort property, not only do you earn profits, but you gain some lifestyle benefits too.
If you invest in a market you'd like to regularly visit, you can probably make some or all of your travel expenses tax-deductible.
After all, it's important to inspect your investment from time to time.
Of course, unlike that lovely C-class multi-family property on the border of the war zone, you probably wouldn't mind staying a week or two in your beautiful resort property.
But back to the JLL report …
Rather than simply quote the report, which you can (and should) read for yourself … let's just glean some investing ideas from the three aforementioned excerpts.
First, it's important to know your avatar. Who's the customer?
The report kicks off with the answer … it's the "consumer focus" versus a business traveler.
Remember, resort property investing is a subset of hospitality. So while most resorts function like a hotel, not all hotels are resorts. Resorts are about consumers.
Of course, the key to attracting consumers is giving them the right experience. Here again, there's useful intelligence in the report.
Consumers are looking for "lodging assets with an authentic local feel". Think about that before you buy a Holiday Inn in a ski town.
Notice also that the projected growth is driven by "international tourist arrivals" which benefits "resorts across the world."
The good news is with the right property, you can attract customers from around the globe … including wherever the demographics and economies are booming.
So it's pretty important to make sure the market and property you pick have a broad international appeal … and adequate access. There's no point in owning a beautiful property that's difficult to get to.
And while we're big fans of international diversification, if you're going to invest outside your home country, be sure you're familiar with the local laws and customs.
We know all that might sound intimidating, but it's not that hard.
It starts with having a good local team in place BEFORE you purchase the property. Of course, this is true domestically as well.
The great news is if you get it right …
"RevPAR performance of resort markets has continued to outpace other locations, such as urban, suburban and airport."
RevPAR is hospitality lingo for a metric called Revenue Per Available Room. Higher is better. It's more rent per square foot.
So the report is essentially saying resort properties are more profitable than the everyday hotels you see around town or near an airport.
Even better, in addition to being a great way to derive rents from the affluent and diversify into high-quality markets …
… we think you'll find resort properties are a whole lot more fun than most of your other rental properties.
And the due diligent trips sure don't feel like work!
Watch this short video to get to know our friends at Accountable Equity!
To contact Josh & Melanie McCallen's team … simply email

[email protected]

.
Let them know you're part of The Real Estate Guys™ tribe to get VIP service!
Houses aren't the only properties in need of a little facelift. Hotels often need their own dose of tender loving care.
Like any investment property, resorts come in all shapes and sizes … and some have major management issues.
When a hotel is poorly the managed the result isn't pretty … it's often downright ugly. But that means YOU have an opportunity to add value, improve cash flow, and build equity.
Listen in as we visit with two hospitality investors who find fun and profit as they renovate resort properties.
In this episode of The Real Estate Guys™ show, hear from:
Your resourceful host, 

Robert Helms

His relaxed co-host, 

Russell Gray

Accountable Equity's professional resort investors,

Josh and Melanie McCallen
---
Listen
---
Subscribe
Broadcasting since 1997 with over 300 episodes on iTunes!
---
Review
When you give us a positive review on iTunes you help us continue to bring you high caliber guests and attract new listeners. It's easy and takes just a minute! (Don't know how? Follow these instructions).
Thanks!
---
Resort rehab done right
Resort properties offer some of the highest returns on investment of any asset class. They are an attractive real estate deal … but one that can easily be mismanaged.
When our guests, Josh and Melanie McCallen, see an ugly, non-performing resort property, they don't see a failure … they see an opportunity.
Josh and Melanie's team at Accountable Equity renovates and revitalizes resorts. By creating higher-quality resorts, they create more income … and more value.
But to correctly rehab a resort, you need a deep understanding of AND passion for the hospitality industry.
Most of us don't have that. So, partner with someone who does.
The beauty of Josh and Melanie's business model is syndication. You can be a passive partner with an active investment and see phenomenal returns.
Resort rehab done right means everyone wins … investors, staff, and guests.
Finding a home in hospitality
When they graduated from college, Josh begged Melanie to buy a duplex as an investment. They'd live in one home and rent out the other.
"I had to let go of the three-bedroom, white picket fence idea in my mind, but right away I knew what I got into," Melanie says.
Over their real estate career, Josh and Melanie found themselves taking part in resort experiences across the globe and partnering with developers of specialty properties.
Then the recession of '08 happened. Suddenly, Josh and Melanie were sitting on a beat-up 1970s beachfront hotel.
It was too risky to tear it down and start new development … so they decided to rehab the property instead.
"That first project was 18 months of getting our teeth kicked in, but we learned that hospitality isn't just about the building," Josh says. "It's a living, breathing guest experience."
The couple realized that they LOVED interacting with guests and putting smiles on their faces. They fell in love with hospitality … and decided to make it their life's mission.
The benefits of a resort investment
A rehabbed resort is one real estate investment where the person paying the rent doesn't begrudge writing a check at all.
When you're on vacation, you want to splurge. You want to enjoy yourself and your experience … and you'll gladly pay more to do so.
Hospitality professionals know that the happier you make guests, the more enjoyable the visit will be.
As an investor, YOU know that happy guests mean high returns.
Resorts also offer a unique opportunity to increase revenue.
There are two ways to make more money … find more people to sell the same thing to or find more things to sell to the same people.
The hospitality business allows investors to do both with relative ease.
And when you invest in a resort property, you have the added benefit of being able to enjoy your own investment … by taking a vacation.
The success of a syndicated approach
Josh and Melanie started Accountable Equity as a syndicated approach to resort rehab.
"The first thing you must do when thinking about buying one of these properties is find great investor partners," Josh says.
Each month, Josh and Melanie host an investor summit. They bring together current investors, new investors, and prospects to tour the property and get a firsthand look at hospitality in action.
These summits are an invaluable time to help investors see how revenue from different parts of the resort build off each other.
When a party arrives for a wedding, they'll book rooms. Since they're staying on site, they might want to play a round of golf or spend time at the spa. They'll need to eat, so they'll hit up the restaurant and tasting room.
"We call it a cascade of revenue," Josh says.
Syndication is a powerful approach to every aspect of hospitality. Beyond investment, the syndication spirit encourages team members to seek out experts in every field.
"In our current project, we're bringing in a top winemaker for the winery. We found a golf executive on his 111th course to help with ours. It's all syndication," Josh says.
Teaming up for transformation
Accountable Equity's current project, Renault Winery Resort, shows just how powerful … and profitable … revitalizing resorts can be.
As the third federally registered winery in America, the property has been in the hospitality business for 155 years.
The former owner managed the resort for 40 years, but over time began to let standards deteriorate under stress.
"We found this amazing property that needed some TLC. But we were willing to take a fresh approach, look at it differently, consider its legacy, and see its next chapter," Josh says.
The team also studied market drivers in hospitality to determine if the resort could evolve to meet current and future needs.
With a millennial movement toward authentic experiences, a historic property … complete with a Prohibition-era speakeasy … spells out attraction.
And with nearly half of weddings taking place at a destination over the course of three days, a resort that caters to making happy couples' special day extra special can generate big business.
It's no small undertaking. Managing and rehabbing 120,000 square feet of buildings and 242 acres of vineyards, a golf course, and a spa requires a winning team.
"Our staff and our investors are our family. We all depend on each other, and honestly, it's an honor to be a part of," Melanie says.
Take part in a unique real estate niche with resort rehab investment. Learn tips and valuable lessons for getting started in a special report from Accountable Equity, 10 Steps to Resort Rehab Riches.
No matter your market of interest or area of expertise, consider what you can learn from the rehab-and-syndicate model of luxury hospitality investing.
What value can you add to your properties … and how can you leverage others' expertise to increase YOUR bottom line?
---
More From The Real Estate Guys™…
The Real Estate Guys™ radio show and podcast provides real estate investing news, education, training, and resources to help real estate investors succeed.
---
Love the show?  Tell the world!  When you promote the show, you help us attract more great guests for 

your

 listening pleasure!
Accountable Equity – Josh & Melanie McCallen
Get high returns … and a lifestyle upgrade … by investing in resort rehab properties.
Josh McCallen's career began washing dishes in a hotel in Austria.
In the 20 years since then, he has served as president of a hotel development and management company … and gone on to oversee $100 million in luxury hospitality construction!
Now, Josh is putting his decades of experience to work for YOU.
At Accountable Equity, Josh heads a professional resort investment team that specializes in sourcing, rehabbing and creating phenomenal lifestyle experiences and investments.
Accountable Equity acquires significantly discounted, often downright rundown properties and rehabs them into functional and highly-profitable resorts.
On average, these resort properties increase in appraised value by over 70 percent!
And did we mention these worldwide properties are gorgeous places to rest and relax?
Enjoy major tax benefits, high returns, and the bonus of personal-use time at beautiful resort properties!  
Consider partnering with Accountable Equity to see higher profit margins than you would by buying into lifestyle resorts that are already up and running.
Simply fill out the form below to connect with the team at Accountable Equity!
The Grove Resort – Nick Rohrbach and Jean Gillen
It's no secret we're big fans of resort property investing.
It's a great way to derive rents from affluent people who'd probably never rent a home from you.  And with the right property, you can attract tenants ("guests") from all over the world … so you're not as vulnerable to the local economy.
Plus, the property's are nicer … typically professionally managed AND marketed … and if it's a place you might visit for fun anyways, now you can combine some pleasure with business travel and (check with your tax advisor) maybe even pick up some tax deductions.
We went and checked out The Grove Resort in Orlando because it's a REALLY interesting real estate story.  And it turns out it's a really awesome property too!
Plus, it's in one of the greatest tourist markets in the USA … so there's a LOT of reasons to like this project.
If the idea of owning a beautiful, professionally managed resort property in one of the hottest markets in the USA sound appealing to you…
Simply use the form below to contact the fine folks at The Grove Resort & Spa in Orlando, Florida …
In the second installment of our series on looking outside of little green houses for higher cash flows, we turn our attention to a Monopoly favorite….big red hotels.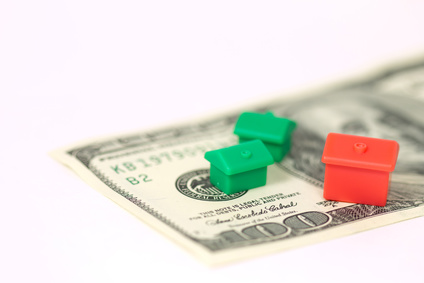 Except in this case, they aren't big, they aren't red…and they aren't necessarily on Boardwalk or Marvin Gardens.
So in this episode, we sit down with a seasoned real estate investor and international boutique resort developer for an insider's perspective on how hospitality real estate works…and where the opportunities are.
In the studio to help us check in to the four-star ideas for hospitality investing:
Your hospitable host, Robert Helms
His last resort co-host, Russell Gray
International resort developer and regular contributor, Beth Clifford
In a world of artificially low interest rates, artificially high asset values, and overtly managed (manipulated?) financial markets…queasy investors are trying to find something real to cling to.
For most investors, that means income.  But not all income investments are created equal.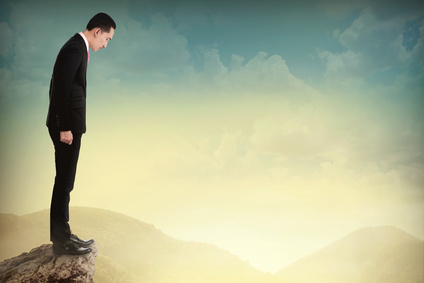 Debt-based investments like bonds expose investors to the triple threat of low yield, default and collapsing principal value.  Yikes!
And with interest rates SO low, and the looming threat of rising interest rates, it seems like bonds would be a scary place to be.
At least with real estate backed debt like private mortgages (NOT derivatives of mortgage-backed securities), the debt is backed up by a real asset.  One that presumably can generate sufficient income to make the payments…even if the lender has to take over operations.
So while we would be very hesitant to use bonds or bank accounts to generate income from debt (remember, when you make a deposit in a bank you are effectively loaning them your money), we'd be a lot more open to making loans against quality cash-flowing real estate.
On the equity side (buying a property versus lending against one), we like to borrow whenever we can generate more cash flow from the property than it costs to borrow.  And with interest rates so low, it's better to be a borrower than a lender in today's market…unless you're able to lend at above average interest rates and still attract credit worthy borrowers and quality collateral.
Now if you're an active residential real estate investor in single-family or apartments, you know that rates are low on both sides of the fence.
That is, though loan rates are low…so are cap rates (cash-on-cash returns).  That's because lenders and borrowers both rushed into residential in search of better yields and security.
That's why we think now's the time to look outside of mainstream residential real estate for better yields.  The principles are the same, but the numbers are better.
In this episode, we consider hotel and resort property investing…and not just domestically, but globally.  And whether you want to play in the debt or the equity side, hotel and resort properties offer some very unique and attractive characteristics.
First, the properties are typically nicer…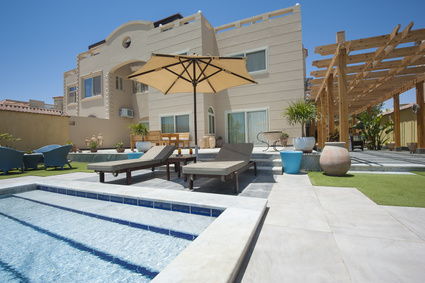 Sure, you could buy or loan against a dump.  But except for motels that are really more like psuedo-apartments for transients, most hospitality properties are operated for a more discriminating clientele.  Therefore, the properties are in good shape and located in nicer areas.
Next, the properties are professionally managed…
While it's true that you can hire a professional manager to handle your single-family home or apartment building, some investors are tempted to practice do-it-yourself property management.
But running a hotel or resort is much more work because instead of monthly or yearly leases, you're dealing with daily or weekly tenancies.  And a good operator is the key to success, and it probably should not be you.
Hospitality has a new guest…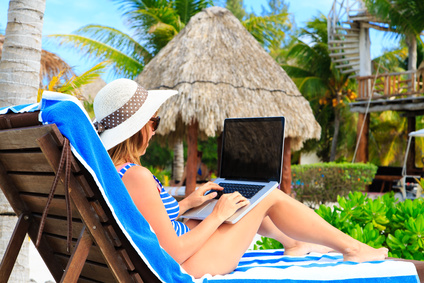 Hotel and resorts are grabbing a new and growing demographic…the mobile workforce.
In today's technology empowered free-lance world, it's easier for people to live a far more mobile lifestyle.  It's no longer necessary to take off work to stay in a hotel or resort.  You take your work with you.
Hospitality properties are easier than ever to market…
The same technology which facilitates a mobile workforce also opens up international markets to the small time hotel or resort operator.  From social media to travel sites, it's just a lot easier for prospective guests to find a property.  So while it's nice to have a big brand affiliation, it's a lot more level playing field for boutique operators to compete for attention.
A sweet spot to store your wealth…
If you invest in a very small property, you may not get the economies of scale necessary to attract a professional operator and generate a respectable hands-off bottom line.
If you go too big, the obvious obstacle is you have to have…or raise…a lot of money.  And then you're competing with other whales.
But there's a sweet spot…above the small-time operator, but below the mega-chain, where an individual investor can play and there's still enough meat on the bone to make it profitable.
And if you can find a niche, or a market, where there's more need than there is supply,  you can get in and stake your claim early.
Rents from the affluent…
One of our favorite things about hospitality investing is it allows us to collect rents from businesses and (relatively) rich people.
When you're buying little green houses or apartments, your customer (tenant) is typically a working class guy or gal…maybe even on some kind of government subsidy like foot stamps, Social Security, Section 8, etc.
These are the first people to feel the pinch of rising food, energy and healthcare costs.  They just don't have a lot of extra money after paying for essentials.  So when their cost of living rises, it makes it harder for them to pay you rent.
And if the government subsidy goes away or is reduced…or if interest rates on your tenants' consumer credit goes up…then it becomes even harder for them to pay you rent.
But, while affluent people would probably never rent their home from you, they'll pay you rent to stay in your resort property.
There are other ways to derive rents from the affluent, but resort property is one of our favorites.
And right now, the yields are much higher than apartments, so we like it even better!
So tune in and take in a heapin' helpin' of our hospitality…discussion, that is.  And consider how you might begin to put some paradise in your portfolio.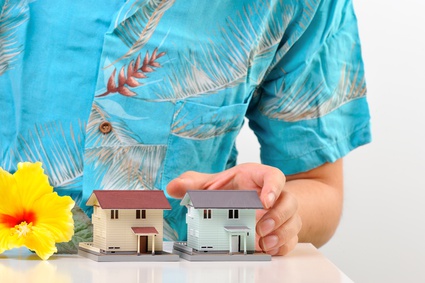 Listen Now: 
The Real Estate Guys™ radio show and podcast provides real estate investing news, education, training and resources that help real estate investors succeed.
We're going back to Belize and invite you to join us!
Belize is beautiful, fun and very well positioned in today's crazy economic climate.  Plus, it's got some very unique attributes which are beginning to attract worldwide interest.
But as popular as House Hunters International and The Real Estate Guys™ are, Belize remains a largely undiscovered land of opportunity.  If you've ever looked at any mature real estate market and wished you could've gotten in years ago before the crowd, then you REALLY want to get to Belize sooner rather than later.  And we can help you!
There are lots of reasons to like Belize.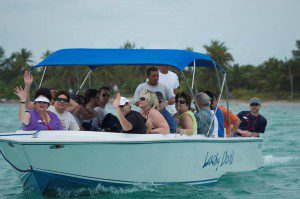 Some are obvious.  It's beautiful.  It's the only English speaking country in Latin America. They like Americans and Canadians. The currency and the government are simple and stable.  It's closer to the most of the U.S., Canada and Europe than Hawaii.  It's one of the top diving meccas in the world.
Other things are less obvious, but arguably more interesting.  Belize is a net positive exporter. That means they produce more than they consume. What a concept.  And they are a low tax (how about NO capital gains?), privacy banking and asset protection haven, but not for drug dealers and terrorists.  Just for folks who like to to have their stuff some place where trial lawyers and over-reaching governments can't grab it on a whim.  That's not everyone, but it's enough that interest has picked up recently.
As you can see, it would take us several days to tell you all about it.  So rather than write a small book and make you sit in front of your computer for hours, wouldn't you much rather sit in a boat on warm, turquoise blue Caribbean water, and chat with us while you're sipping some foo-foo drink with an umbrella in it?  Of course you would.
So click here to learn more about how you can spend 4 days in paradise with The Real Estate Guys™ while we help YOU discover enchanting Belize!

Whew!  That's a big title.  But it's fitting for a big topic – one that reminds us that the world is not only getting smaller, but is changing rapidly.
Money, jobs and people are moving around the world like never before. And while fewer people may feel rich coming out of this recession, there are other good reasons many are still looking at international real estate – both as an investment strategy and a safe haven hedge against inflation.
While we were at the International Property Congress in Miami Beach, in addition to talking big picture economics with National Association of Realtor's Chief Economist Lawrence Yun and Federal Reserve Bank VP Thomas Cunningham (see our 11/21/10 show), we sat down and talked about who's buying international real estate, where and why.
Behind our well-traveled microphones for an international chat-fest:
Your host, the internationally renowned Robert Helms
Your co-host and internationally obscure Russell Gray
The man who has seen more changing landscapes than a migrant farm worker, the eternally international Godfather of Real Estate, Bob Helms
Special Guest #1: International Property Journal reporter, Kevin Brass
Special Guest #2: Representative from SECOVI, a Brazilian real estate trade association, Flavio Amary
It's no secret that every country in the world has it's own unique strengths and weaknesses.  As the dominant economy in the world, Americans have long enjoyed a uniquely stable and high quality of life.  It wasn't necessary or commonplace to travel abroad.  Even today, the  majority of Americans do not have passports.
However, the world is changing.  The US dollar, while still the dominant currency, is facing serious challenges.  Job losses, deficit spending, an aging populace and huge unfunded entitlements are all piling up on Uncle Sam.  Meanwhile, other countries are emerging as powerful economies in their own right – most notably China.
But this isn't an episode about the woes facing the US.  These aren't the first challenges and they won't be the last.  Every country has its ups and downs.
This episode is about discovering how and why the dynamics of the world's economies are changing the way people are approaching real estate.
While we're more traveled than the average American, we took the opportunity while in Miami to connect with Kevin Brass.  Kevin has been covering the international real estate industry for over 20 years and his articles and analyses have been regular features in the International Herald Tribune and the New York Times.  Today, Kevin writes for the International Property Journal.  His work takes him all around the globe and keeps him connected with many industry leaders worldwide.  In this episode, Kevin shares his perspectives on the changing landscape of international real estate.
We also discuss some recent changes to the once vaunted tax and privacy advantages of Panama, who recently entered into an information sharing agreement with the United States.  Tax and privacy advantages are often a prime motivator for people to acquire real estate and move to a particular country.  Is what happened in Panama a portend of things to come?
Of course, what would an episode on international real estate be without an interview with someone with one of those really intriguing accents?  We were privileged to find someone who not only sounds really cool, but has some very useful things to share with us about the robust economy of Brazil.  If you haven't been paying attention to Brazil, you may be surprised to hear about what's happening there.  Hint: not everyone's in a recession.
Buone Feste, Boas Festas, Felices Fiestas, Frohe Festtage, Wesołych Świąt, Bonnes vacances, Sarbatori Fericite and Happy Holidays!
The Real Estate Guys™ Radio Show podcast provides education, information and training to help investors make money with their real estate investments.
Listen now!
Don't miss a show – subscribe to the free podcast!
Want More?  Sign up for The Real Estate Guys™ free newsletter!
"Get rich in a niche" is a classic piece of advice for almost any profession. Specialists almost always make more money than generalists.  On today's show, The Real Estate Guys discuss one of the most unique niches in real estate niche: lodging and hospitality.
Joining in the conversation are:
Host Robert Helms
Co-host Russell Gray
Six decade investor "The Godfather of Real Estate", Bob Helms
Special Guest: Ed Watkins – 35 year industry veteran and Editor of Lodging Hospitality Magazine
The dialog was lively and informative as The Guys discussed:
An Overview of the Resort Market Today
New Trends in the Hospitality Industry
Boutique vs. Lifestyle Hotels
The Outlook for Condo-Hotel and Fractional Product
Opportunities for the Investor in the Resort Space
While the hotel business is flat and financing is almost non-existent, we discovered the picture is quite different in the boutique space.
We also contrasted the condo-hotel model (think City Center in Las Vegas) to the concept of "fractional" ownership.  We've heard great things about fractional structures and Ed was able to share some interesting and valuable perspectives.  There's no substitute for 35 years at the center of an industry when it comes to being aware of cycles, distinguishing between fads and sustainable trends, and having one's thumb on the pulse of a niche market.
We closed, as always, asking where the opportunities are for today's investor and Ed gave us some great ideas to think about!
Listen Now:
The Real Estate Guys™ radio show and podcast provides real estate investing news, education, training and resources that help real estate investors succeed.