It's been said that history may not repeat itself, but it often rhymes … and what goes up, must come down.
The persistent ups and downs of markets creates a certain anxiety when a boom starts to mature. Will the good times roll … or is the wind about to change?
Tune in as we take on where we are in the cycle … and what you can do about it.
---
More From The Real Estate Guys™…
The Real Estate Guys™ radio show and podcast provides real estate investing news, education, training, and resources to help real estate investors succeed.
---
Love the show?  Tell the world!  When you promote the show, you help us attract more great guests for 

your

 listening pleasure!
The beginning of the year is the perfect moment to think about your tax strategy.
It's the time to take all of the lessons you learned last year and put them to work for you.
We're not tax experts … but we know someone who is. CPA Tom Wheelwright brings his knowledge and enthusiasm to our tax discussion.
Don't be scared of your taxes. Use them to save you a TON of cash.
A disclaimer: on this show, we do not offer tax or legal advice. See your personal tax pro for that. We do, however, offer plenty of ideas and information, which you can ponder as you please!
In this episode of The Real Estate Guys™ show you'll hear from:
Your tax-free host, 

Robert Helms

His taxing co-host, 

Russell Gray

CPA

Tom Wheelwright
---
Listen
---
Subscribe
Broadcasting since 1997 with over 300 episodes on iTunes!
---
Review
When you give us a positive review on iTunes you help us continue to bring you high caliber guests and attract new listeners. It's easy and takes just a minute! (Don't know how? Follow these instructions).
Thanks!
---
Time to talk taxes
The beginning of a new year is a great time to think about your real estate strategy … but there's something else to keep in mind. Taxes!
Most people don't proactively think about managing their taxes. Throughout the year they live their lives, throw their receipts in a box, and eventually give that box to their tax preparer.
But there are things you can do and SHOULD do on your tax form that will make a big difference for your finances going forward.
It starts with figuring out what happened to you tax-wise last year and using those lessons learned to change behavior this year.
If you can change your tax mentality early in the year, you can maximize your financial behavior to get the most out of your taxes all year long.
Cracking the tax code
If you want great answers, you've got to ask great questions.
It's only been a year since the implementation of the new tax code … so we have plenty of questions!
We've brought in an expert to help us figure everything out. CPA Tom Wheelwright LOVES taxes … seriously. He really does.
Most people can't believe how excited Tom is about tax law. But once they have spent time with him and read his book, Tax Free Wealth, they're thrilled with the amount of money they have saved.
The first thing Tom will tell you is that taxes aren't something to be scared of. Taxes are a way to save you money!
Our friend Robert Kiyasoki says that if you look at the nation's tax code, you can tell exactly what they want tax payers to do.
The good news is that real estate is one of the world's favorite assets. No matter where you are located, there is a very good chance your government has set apart incentives for you as a real estate investor.
Your job is to figure out what those incentives are … and use them to your advantage.
Luckily for us, Tom is here to help get you started.
Last year is not over
Tom says the first thing you need realize is that last year isn't over. Until you file your tax return, there are still many benefits you can take advantage of.
As you sit with your tax advisor to do your taxes for 2018, there are things you can do under the new tax law that could be the difference between a tax bill and a tax refund.
The big one is bonus depreciation. For the first time ever, investing in real estate can potentially give you a bigger write-off than investing in oil and gas.
We've never had bonus depreciation on used property before, and it has never really applied to real estate in general.
The key is cost segregation … the idea that you can treat different components of your property differently from a tax perspective.
When you buy a piece of property, you buy the land, the building, the landscaping, the parking structure, the outdoor lighting, the fencing … and all of those things are treated differently for tax purposes.
Even inside the building, you are buying everything from cabinetry to ceiling fans.  
To cost segregate for bonus depreciation, your CPA and an engineer work together to break down all the components of your purchase.
You'll find that between 20-30 percent of the cost of the property is eligible for bonus depreciation.
If you bought a property in 2018 and haven't done a cost segregation … it's not too late!
Tom recommends extending your tax filing deadline so you have until the fall to complete a thorough cost segregation. There is a cost involved … but the potential savings are enormous.
The good news doesn't stop there.
Even though bonus depreciation only applies to property purchased in 2018, you can catch up on depreciation you should have taken on properties purchased several years ago.
You MUST do the cost segregation BEFORE you file your tax return … but you can take all of that missed depreciation on your 2018 taxes.
Plan for your 2019 taxes … now
It's never too early to start planning for next year's taxes. Every day you have an opportunity to raise or lower your tax rate.
As you sit with your tax advisor, talk about your plans for the year. Project what your taxes will look like in 2019 NOW … so you have the majority of the year to work toward smart tax benefits.
The de minimus rule for purchases is the perfect example.
This rule says that any line item you buy under $2,500 can be deducted. Think about what that means for real estate investors.
Anytime you buy water heaters for apartment units or window coverings or even carpet … all of these things are frequently under the deduction limit.
If you plan to take advantage of this benefit at the BEGINNING of 2019, you can track these purchases … and save the receipts … throughout the year, so you have everything you need when it's time to file.
Your tax preparer is key to your success
If you're going to be in the real estate business, it is best to find an accountant that truly understands real estate.
Tom is the first to say that even though he has always been a real estate tax professional … he understands his work so much better as an investor himself.
A tax advisor that can combine real estate book learning AND street learning will lead you to tax nirvana.
Your tax advisor has the biggest impact on your bottom line over anyone besides your spouse and your business partner.
If you follow the tax law, you will always make more money.
So, how do you find a great tax professional?
Find a tax advisor who works WITH the tax law, not against it.
Tom says to look for someone who knows tax law so well that they are never going to be concerned about an IRS audit. At the end of the day, it's all a matter of understanding.
Taxes are not the enemy. Taxes can save you a ton of money.
---
More From The Real Estate Guys™…
The Real Estate Guys™ radio show and podcast provides real estate investing news, education, training, and resources to help real estate investors succeed.
---
Love the show?  Tell the world!  When you promote the show, you help us attract more great guests for 

your

 listening pleasure!
Incremental growth is interesting … but quantum growth is exhilarating and enriching!
With your own funds, you can grow your portfolio gradually over time. But we're talking years and years.
Graduate to bigger deals on a shorter timeline by taking a quantum leap … with syndication.
Smart investors use syndication as a strategy for turbo-charging their income AND their investments.
Learn why syndication is the key to quantum growth and how you can get started on your own syndication strategy.
In this episode of The Real Estate Guys™ show you'll hear from:
Your leaping host, 

Robert Helms

His lurching co-host, 

Russell Gray
---
Listen
---
Subscribe
Broadcasting since 1997 with over 300 episodes on iTunes!
---
Review
When you give us a positive review on iTunes you help us continue to bring you high caliber guests and attract new listeners. It's easy and takes just a minute! (Don't know how? Follow these instructions).
Thanks!
---
Creating your own quantum leap
Whether in life or in real estate investment, it doesn't take a genius to know you can do MORE with more resources.
There are two ways to grow your resources. You can grow them incrementally over time … or you can take a quantum leap.
The question is how. How can you go bigger … and how can you do it as quickly as possible?
You can only go so far on your own account. With the money you save and the loans you qualify for, you can build a nice portfolio.
But if you want a SUPER portfolio, it's time to look at syndication … raising money from private investors to do bigger deals.
Syndication can sound intimidating. The irony is that it's actually EASIER to go big than you think.
Doing more … more easily … at scale
Many investors do real estate on the side … but what if investing were your day job?
Syndication allows you to invest your money alongside your investors' money. Plus, you get a piece of your investors' profits because you put in the time doing the work.
One of the big benefits of real estate syndication is you are no longer limited by your own thinking or your own finances.
By working together with private investors, you have a bigger budget … and a bigger budget allows you to scale your work more effectively.
Money isn't something to be hoarded. It's a resource to be used.
Your job is to figure out how to make smart investments with your money and your time so when the money goes out, more comes back.
Finding deals, book keeping, filing, issuing reports … all the things you have to do when you are managing real estate … you can hire people to do for you.
By hiring experts instead of trying to do everything yourself, the quality of your work will improve.
When you hire the best, it doesn't cost you money … it makes you money.
Syndicating lets you work at scale, which makes your job easier and helps you work better.
Leveraging your real estate experience
A quantum leap requires leverage. As a smart deal-maker, you leverage your time and your money … but you also leverage your experience resume.
All the successes … and all the failures … you've had in real estate deals over the years become your greatest attributes.
As a syndicator, your job is to find real estate opportunities and package them as passive investments for people who have more money than they have time.
Your experience making real estate deals for yourself makes you a valuable resource to your investors. You'll know what markets to shop in, when to buy, and how to generate cash flow.
And with syndication, the bigger the deals you take on, the smaller the cut you can take … and still make a nice return.
This means an even bigger slice of the pie can go to your investors … making the deal more attractive for them.
Creating your own job and getting paid
When you raise money to do a syndicated deal, you are creating a job for yourself.
If you do the job well, syndication can be a very lucrative opportunity.
When you partner with private investors, you make money when the deal makes money. You get paid when your investors do.
But there are other ways to earn money as a syndicator. You can charge additional fees for all the work you are doing to manage the deal.
Some syndicators bill a fee up front called a "promote." This fee allows them to make income while they are working to make the deal happen, so they can then bring in revenue for their investors.
You can also add fees for the time you spend working to sell a property, acquire a property, or finance your deals.
There is plenty of money to be made if the deal is good.
Getting started in syndication
You don't have to be a multimillionaire to leap into syndication. You can start small and work your way up to bigger and bigger deals.
You do need be able to sell. You have to create deals that are attractive enough to build your investment team … and you need to be able to lead and inspire your team to action.
So, you get started in syndication the way you should start with all things real estate … education.
Syndication starts with understanding. The things you learned best in life you didn't master because someone told you … it was because they showed you.
Place yourself in the company of other syndicators who are finding success. Ask them questions and watch how they make deals.
A great way to start is by attending The Secrets of Successful Syndication. You'll learn the details of starting your own real estate syndication business from some of the best syndicators operating today.
And you'll meet investors just like you who are ready to jumpstart their growth.
There's a lot to learn … but it is learnable!
Quantum leaps start in your mind. Learn the basics, get around the right people, and be diligent.
---
More From The Real Estate Guys™…
The Real Estate Guys™ radio show and podcast provides real estate investing news, education, training, and resources to help real estate investors succeed.
---
Love the show?  Tell the world!  When you promote the show, you help us attract more great guests for 

your

 listening pleasure!
The winds of change are swirling like a tornado … even if they're outside your personal horizon at the moment.
That's why we stay up on the lookout perch … watching for clues in the news and shouting out what we see … so you have time to make smart moves.
A couple of things popped up that we think are noteworthy for real estate investors …
Private Equity is Moving in on Single-Family Rentals – NREI Online 2/4/19
"In the past, individual investors owned more than 80 percent of single-family rentals. Since then, the number has fallen significantly."
"…individual landlords have been increasingly marginalized by big institutional investors."
"When banks started to foreclose on mortgages, institutional investors swooped in, leaving individual landlords with new, outsized competition."
If you're an active Main Street individual investor, you know inventory is hard to find in major markets … and it's even harder to make the numbers work.
Of course, the article's author runs a crowdfunding platform, so his implied solution is to join the crowd and invest in a bigger deal.
While we agree with the premise of going bigger, crowdfunding is only a solution for small-time passive investors because of government imposed limits.
So if you're passive and want to go bigger, you need a better answer.  More on that in a moment.
But if you're an active investor, then what?
Starting your own crowdfunding platform is a heavy lift.  You need tech, special licensing, and a crowd.  None are cheap or easy.
So how can an active Main Street investor compete, when the big boys are marginalizing the little guy?
You'll need to find a way to go big and invest outside the box.
For us, that comes in two forms …
First, perhaps the best way for an active Main Street real estate investor to go big is to syndicate private capital.
It's like crowdfunding … without the crowd or tech.  It's still work, but doable for a Main Street individual.  In fact, we know MANY are doing it.
And for passive investors who need in on bigger deals without arbitrary limits, and want to be more than just a face in a crowd or number on a spreadsheet …
…. investing in syndicated private placements opens a world of opportunity.
So the synergy between active and passive Main Street investors should be obvious.  That's why it works.
When it comes to investing outside the box …
… it's REALLY important to pay attention to developing trends … and then paddle quickly and get in position to catch a wave.
For example, there's a huge demographic wave known as the baby boomers.
You've probably heard of it. 😉
Boomers are getting old.  So real estate niches that cater to seniors is a hot sector … in both residential and commercial.
If you're a passive investor, you can invest in a senior housing REIT, a crowdfunded big box project, or a privately syndicated residential facility.
They each have pros and cons.
But right now, margins on residential facilities are pretty fat.  That's because the big boys are playing at the big box level … for now.
When we speak at Gene Guarino's Residential Assisted Living Academy training, we point out … big money won't ignore fat profits forever.
Big money's already moving aggressively into single-family homes … bidding prices up and squeezing out late-to-the party individual investors.
Those who saw the big boys coming and paddled into place early are riding a nice equity wave.
This could easily happen with residential assisted living.  So it's a bit of a land grab right now.  The good news is there's .
That's just one way to invest outside the box.
Another is to pay attention to economic trends and migration patterns.
Think about it …
As big players gobble up inventory in major markets, smaller investors … and eventually big money … will migrate outside the box into secondary markets.
For example, though Dallas is still a solid single-family market … deals are few and far between.
It wasn't always that way.  When we started going to Dallas 10 years ago, it was the front end of a real estate boom that's been GREAT for early adopters.
Today, markets like Kansas City, Salt Lake City and Cleveland are on our radar … each for a different reason, but they're variations on a theme.
These markets have affordable price points with strong cash flows for investors.
They're also attractive to Millennials (another important demographic to watch) who've been priced out of primary markets.
But it's not just the young and cash-strapped who move for financial reasons.
There's another important economic trend we're watching closely, and it's alluded to in this Washington Examiner article …
Cuomo's woe: More taxation means more out-migration
Caution:  This is an opinion piece and you may not agree.
But the point is high-earners are leaving New York to escape high taxes they can no longer deduct from their federal tax bill.
This Bloomberg article elaborates …
Cuomo Blames Trump Tax Plan for Reduced New York Tax Collections
"Governor says wealthy New Yorkers are giving up residences …"
"…leaving for second homes in Florida and other states …" 
Once again, these trends are easy to see coming, watch develop, and then act on … BEFORE they pick up a lot of steam.
We've been excited about Florida for some time … and this whole tax thing just makes it better … especially for nicer properties.
So here's the point …
We got a HUGE wake-up call in 2008 … and it wasn't any fun.  But those lessons help us see trends and opportunities early instead of late.
The key is to pay close attention to clues in the news …
 … then get around REALLY smart people who can help you understand what you're seeing … so you can act decisively.
Because if all you are is aware, but you don't act … you might as well watch game shows.
But when you see a trend and have the right relationships, you can identity opportunities and take effective action quickly.
Everyone's smart in hindsight.  But can you see the future?
Until next time … good investing!
More From The Real Estate Guys™…
The Real Estate Guys™ radio show and podcast provides real estate investing news, education, training, and resources to help real estate investors succeed.
---
Love the show?  Tell the world!  When you promote the show, you help us attract more great guests for 

your

 listening pleasure!
Debt is a lot like religion and politics.  People have strong opinions … so it's risky to talk about it in a group setting.
But we're going to do it anyway … because there's more debt in the world than ever before.  And it has big potential ramifications for real estate investors.
Most real estate investors use debt.  Some because they need to … others because they want to.
Consumer finance gurus hate debt.  They say cut up your credit cards, pay down your mortgage, drive an old car, and brown bag your lunch.
On the other hand, Robert Kiyosaki (the greatest-selling personal finance author in history) LOVES debt …
… but he makes an important distinction between "good" debt and "bad" debt.
"Bad" debt is used for non-productive purposes, and payments come from the earnings of the borrower. 
When you borrow more than you can service and eventually pay off, the debt first enslaves you … then bankrupts you.
That's bad.  And it can happen to people, businesses, and countries.
"Good" debt is invested for productive purposes … creating income and capital gains exceeding the interest expense.  Good debt is profitable.
And when the payments come from the investment itself … the loan is essentially free, the return is infinite, and the debt goes from good to GREAT!
The topic of debt popped up when ex-Starbucks CEO Howard Schultz announced he may run for President.
His pet worry?   According to this Time.com article …
''… the fact that the United States is $20 trillion in debt…" 
Actually, it's closer to $22 trillion.  But who's counting? 
It seems Schultz thinks the MAIN problem is Uncle Sam's debt … and presumably he can fix it.
Maybe.  But we've seen dozens of politicians over the decades … both winners and losers … all warn about the national debt.
But no matter what combination of colors end up in control … one thing is SURE.  The debt grows … and grows … and GROWS.
So even if Schultz runs and wins, he'll probably be the same as Donald Trump, who's no different than Barack Obama, who was no different than Ronald Reagan.
There.  That should have offended pretty much everyone … so now we're all on a level playing field.
But this isn't about politics or personal preferences. 
The whole point is to cut through the noise and look at the structural realities … so we can make better investing decisions.
Here's the dirty little secret … the entire system is debt. 
When currency is borrowed into existence (which is how it works), then it can't be paid back WITH interest … unless you borrow even MORE currency into existence to pay the interest too.
It's an infinite loop of ever-expanding debt.  It's not political.  It's STRUCTURAL.
Like water in an aquarium, you can swim from one end to the other, hide under a rock or behind a plant, lurk in the depths, or float at the top. 
But no matter where you go or how you're positioned, you're ALWAYS in the water.  If you jump out, you suffocate.
Even if you personally manage to become "debt free" … your government goes into debt for you … then uses taxes and inflation to force you to debt service.
Depressed?  Don't be. 
But that red pill reality check is the first step towards "confronting the brutal facts" … a pre-requisite to making better, more pragmatic decisions. 
Robert Kiysosaki understands the financial system is based on perpetual, growing debt.  You can't effectively escape it.
In fact, on our 2012 Investor Summit at Sea™ …  after G. Edward Griffin (The Creature from Jekyll Island)  explained the debt-driven nature of the Federal Reserve system …
… Kiyosaki said, "Don't fight the Fed.  BE the Fed."
That's a LOT of paradigm shattering brilliance all distilled into two short sentences.
But it begs the question … HOW?
Debt. 
The Fed uses debt to create currency and so can you.  The key is to use GOOD debt … and stay keenly aware of where you are in the "cycle."
Consider this truism …
"If something cannot go on forever, it will stop." 
 – Herbert Stein 
Debt can only grow safely if it can be serviced.  When payments are missed, then debts default, credit market seize, and asset prices plunge.
That's what happened in 2008.  And it was GOOD … at least for those who saw it coming (or listened to them) and were properly positioned.
For investors, crashes are like sales.  You can stock up on quality assets … IF you're emotionally, intellectually, and financially prepared to act quickly.
Good debt is the tool of choice for extracting equity while it's available … and having it liquid for the next inevitable shopping spree.
And real estate is the collateral of choice …
… because the cash flows, large loan limits, tax breaks, favorable interest rates and amortization schedules make real estate debt the best good debt available.
Plus, you're double-hedged against inflation because you have both a real asset AND long-term debt.
That's important because …
Out-of-control debt virtually assures currency debasement.
That's wonky talk for inflation. It takes more paper money to buy the same real things.
The sooner you "get real" with real estate, commodities, energy … the better you avoid the inflation tax.  Of course, real estate and oil also help avoid income tax too!
And one last thing …
(thanks to our Peak Prosperity pals Chris Martenson and Adam Taggart for enlightening us)
Economic activity requires resources.  Try making a product without raw materials or energy.  It ranges from not easy to impossible.
Debt requires payments … which come from profits … which come from productivity … which requires resources.
Growing debt requires growing supplies of resources.
But if supplies are limited, then growing demand will inevitably bid UP the prices of those resources.
And those who own, produce, process, and distribute those resources … and along with those who invest in the communities those folks live in … will be enriched.
There's a reason we pay attention to precious metals, energy, farmland … in addition to our fascination with everyday real estate.
Real assets help build a resilient portfolio … even in the midst of a debt-fueled slow-motion train wreck. 
So go ahead and cheer your for your favorite politician.  Watch the Super Bowl, too.  They're both cheap entertainment.
But remember to confront the brutal flaws of a debt-based system and then structure yourself accordingly.
Until next time … good investing!
---
More From The Real Estate Guys™…
The Real Estate Guys™ radio show and podcast provides real estate investing news, education, training, and resources to help real estate investors succeed.
---
Love the show?  Tell the world!  When you promote the show, you help us attract more great guests for 

your

 listening pleasure!
With so much craziness in the world, we thought we'd consider what it might mean for real estate investors.
After all, why should paper asset investors get all the thrills of global instability?  Real estate investing might be stable, but it doesn't have to be boring!
Biggest sword competition …
You may have heard that U.S. President Trump and North Korean Supreme Leader Kim Jong-un recently publicly compared sword sizes.
Since both the U.S. and North Korea are nuclear powers … this has the world understandably jittery.  Though things seem to have calmed down the last few days.
Still, geo-political jitters usually amplify the two basic emotions of investing … fear and greed.
Scared money tends to flee to "quality."  (Trapped money flees to Bitcoin … but that's a different discussion …)
Frightened investors are more concerned about preserving capital and purchasing power (which aren't necessarily the same thing) … than making a profit.
For much of recent history, a flight to quality meant piling into the U.S. dollar and U.S. bonds.
But with another debt-ceiling debacle on the horizon, record debt at every level, pensions in crisis, huge unfunded liabilities, and an economy sending very mixed messages …
… it's not inconceivable the world might not continue to see the U.S. dollar and bonds as the financial fallout shelter of choice.
Meanwhile, greedy money tends to focus on front-running the scared money, and buying up the scared money's abandoned assets at bargain basement prices.
As for real estate investors …  we sit on the sideline munching popcorn and collecting rent checks.
But that doesn't mean there aren't risks, opportunities and lessons for real estate investors to learn from all the drama.
War is expensive …
We recently discussed the potential shift from "monetary" stimulus (cheap money funneled from central banks to the financial markets) …
… to "fiscal" stimulus (government spending funneled into the economy on infrastructure and military spending).
Now we're not saying Uncle Sam is purposely pursuing war to stimulate the economy.  That would be far too cynical for two happy-go-lucky real estate guys.
But IF more war happens, it's sure to be expensive.  And because Uncle Sam already operates at a deficit and has no savings (technically "broke") … it means a lot more borrowing.
The big question is … from whom does Uncle Sam borrow?
This matters because whom Uncle Sam borrows from to pay for more war … and how it's done … will probably impact asset prices and interest rates.
Watch your monitors …
If Uncle Sam issues bonds (borrows) and the bids are soft, interest rates rise.  It also says something about the way the world views the dollar (not good).
Of course, this means rising interest rates in the whole swimming pool … including good debt (your mortgages) and bad debt (your tenants' credit card and car loans).  Either or both of those affect your bottom line.
Another sign confidence in the dollar is declining will be a spike in gold prices.  
If gold catches a bid, it could mean scared money would rather hide in a barbarous relic with no yield … over stacks of paper with pictures of dead people printed in green ink.
(Not sure how green paper is less useless than yellow metal … but that's a different debate …)
But if big money prefers gold over greenbacks, it's a clue about the direction of the dollar.
And assuming your assets, liabilities, and income are all denominated in dollars, we're guessing the value of the dollar is of interest to you … or should be.
Pre-emptive strike …
So what do you do when you don't know what's going to happen?
Here are some things to think about …
Uncle Sam already has a huge debt problem.  Another war doesn't change anything … it just speeds it up.
In the short term, a flight to quality could be temporarily good for the dollar and drop rates by creating demand for both dollars and bonds.
If rates fall for a season (and even if they don't … they're pretty low right now), it might be a great time to back up the truck and load up on lots of good debt … and use it to acquire assets that conservatively yield more than the cost of the loan.
That's effectively going "short" the dollar based at a time of temporary strength.
You can also go a little further short by adding some gold to the mix.  But remember, gold isn't about profit … it's about preservation of purchasing power.  
Sure, a falling dollar causes gold to go "up" in dollar terms, but so does everything else, so more dollars doesn't put you ahead … it just keeps you from falling behind.
Side note …
If you're not really sure about gold or how it fits into what you're doing, join us when we speak at the New Orleans Investment Conference in October.   
Some of the biggest brains in precious metals and resource investing will be in New Orleans … along with our friends Robert Kiyosaki, Simon Black, Peter Schiff and Simon Black.  It'll be like an Investor Summit at Sea™ reunion!
Back to our story …
Something else to consider carefully right now are the markets you're invested in … because the idea of "flight to quality" applies to real estate markets too.
People and businesses will move to where they can get a better life at a better price.
We like affordable markets in low tax, business friendly, fiscally sound states …
… places with good infrastructure (transportation, utilities, medical, education, resources), strategic location (distribution, travel hub, geographic amenities), and diverse economic drivers.
Also, take a look at your current debt and equity structure.
It might be wise to harvest excess equity and lock in low long-term rates on properties you're committed to owning long term.
You can then use the proceeds to pick up additional properties in growth markets … or add some cash, precious metals, or high-yield private mortgages to add some diversification into your portfolio.
Stay calm and invest on …
It's easy to freak out when the world is weird.  But it's been weird before and it'll be weird again.
Meanwhile, unlike so many other styles of investing, real estate allows you to hedge most probable outcomes.
Plus, there's the time-tested assurance that virtually every major power player in the food chain has a vested interest in supporting real estate.
No one wins when real estate loses … and even as we learned in 2008 … if a bomb goes off in real estate, the powers-that-be move heaven and earth to fix it as quickly as possible.
Sure, there's risk.
But it's risk that's largely understandable, reasonably mitigated and … so long as you're structured to weather the occasional economic storm …
… real estate is arguably the most stable and easily operated investment vehicle available to everyday people.
Until next time … good investing!
---
 More From The Real Estate Guys™…
The Real Estate Guys™ radio show and podcast provides real estate investing news, education, training and resources to help real estate investors succeed.
Ever had a life-changing week that left you reeling? That was us, after our 15th Annual Investor Summit at Sea™. It was one of those weeks we could relive over and over, and we'd like to take you aboard.
Our speakers are providing the BEST insights on real estate, economics, business and even life tips. Hear, also, why there's always room to be optimistic.
Listen in as we sail with the specialists. In this informative episode of The Real Estate Guys™ show you'll hear from:
Your captain on the economic seas host, Robert Helms
His (calm and collected?) skipper co-host, Russell Gray
Faculty member, and author of mega-bestselling Rich Dad, Poor Dad, Robert Kiyosaki
Faculty member, multi-family Investor and Rich Dad Advisor, Ken McElroy
Faculty member, investment broker, and respected economist, Peter Schiff
Faculty member, investor and founder of Sovereign Man, Simon Black
Economic researcher, and co-founder of Peak Posterity, Chris Martenson, PhD
Silicon Valley internet executive, and co-founder of Peak Posterity, Adam Taggart
Author of The Creature from Jekyll Island, G. Edward Griffin
---
Listen
---
Subscribe
Broadcasting since 1997 with over 300 episodes on iTunes!
---
Review
When you give us a positive review on iTunes you help us continue to bring you high caliber guests and attract new listeners. It's easy and takes just a minute! (Don't know how? Follow these instructions).
Thanks!
---
Preparing for the future…
Author of Rich Dad Poor Dad, Robert Kiyosaki, continues the conversation … letting us know how he looks into the future.
"It really is possible to look into the future because there are parts of history that do repeat. The number one thing repeating is the ability to print money."
The government continues printing more and more money.
Some would say it's one of the biggest scams in history.
Robert explains that the biggest culprit of this salacious scam is the lack of education.
Due to the lack of financial literacy and excessive money printing, Robert suggests we may already be in a depression.
Robert's reasons for writing the book Rich Dad Poor Dad was to prepare people for these types of crises today.
But no matter the crisis, there is still reason to be optimistic.
Robert's best advice in these economically uncertain times is to have a plan B.
In fact … Robert started with his plan B.
He didn't get a job … but instead started his own business, invested in real estate, and invested in financial education.
Robert's plan B was better than any plan A.
Much of his success had to do with his mission … his devoutness to duty, honor, and respect and in staying in line with his moral and ethical compass.
Lessons to be learned … seek financial education … have a plan B … and have a moral mission.
Debt

… is a good thing?
Debt … a four-letter word despised by many. But there ARE good times to go in debt.
Debt is overwhelming and often causes financial hardship. But real estate investor, Ken McElroy, gives his positive spin on the benefits of debt.
"I believe it's good to be in debt right now because obviously the way the dollar is being printed. That's going to drive inflation.
His simple reasoning behind this is if you are in debt now … you can pay it off with cheaper dollars later.
But don't start racking up your credit cards now. There is a BIG difference between good debt and bad debt.
Bad debt is when you invest in things that depreciate quickly after purchase.
Many people's credit card purchases fall into the bad debt category … those items simply lose value rapidly.
Good debt as Ken suggests, "is the kind of debt your tenants pay off."
In other words, it's investing in things that appreciate over time with a result in cash flow.
Essentially, "investing" in good debt is well … GOOD!
You borrow from the bank to invest in real estate (good debt) while tenants pay off that debt … and voilà you put money RIGHT back into YOUR bank account.
In Ken's experience, "Good debt is a good way to get massively rich."
Get into good debt … get more money in the bank.
Seems like an oxymoron, but the reasoning is sound.
So keep in mind … shying away from debt might actually lose you more money in the end.
A Strong Dollar … Relatively Speaking
Economist Peter Schiff joins our show once again with his expertise on the American dollar.
Peter and many others here agree that we are headed toward an economic downturn.
Generally speaking, in a strong economy and productive growth, prices don't increase because you're producing goods with a high supply.
But with decreased productivity and a shortage in supply … the economy slows down.
In many cases, the Federal Reserve resorts to printing more money causing inflation to accelerate.
We constantly hear in the news "The dollar is strong. The dollar is strong."
Is this really true?
Peter recognizes the media's common fallacy … exposing the strong dollar façade.
He explains the dollar is strong … relative to other currency falling at a slower rate.
But "it's not real strength," he explains.
Simply because the euro or the yen are weaker than the dollar doesn't equate to strength.
According to Peter, gold is only up by 8% this year … which isn't very strong compared to earlier years.
The constant increase in living costs … often more than 2% of inflation … only emphasis the weak dollar.
Peter asserts, "If the dollar really were strong, the cost of living would be falling."
Perhaps the media should redefine their use of "strong dollar."
An Opportunity for Optimism
Investor Simon Black of the popular Sovereign Man joins The Real Estate Guys™ once again at our annual sailing summit.
Just like in any investment, there are many risks or potential problems to be weary of.
Simon identifies some of these problems including "unprecedented levels of debt" and the central bank that appears to be "actively engineering it's own insolvency."
But even as the bank inflates our money away, Simon joins other experts in remaining optimistic.
There may be a number of problems, but as Simon so brilliantly pointed out "Anytime there are problems, those are just opportunities. "
These problems present us with infinite opportunities to learn, innovate, adapt, and improve our circumstance.
These opportunities are a gateway to knowledge and learning … in hopes we can establish a healthy and sustainable marketplace.
We completely agree with Simon … at the end of the day we are intelligent people and "we are going to be okay."
A Framework for Success
The Real Estate Guys™ welcomes … for the first time on the show … authors of Prosper, Chris Martenson and Adam Taggart.
Chris' curiosity led him to create a book and video series entitled The Crash Course.
After a series of events, Chris discovers that our entire entitlements system in the US is completely insolvent and unsustainable.
Intrigued by Chris' insights, Adam continued the conversation with Chris … forming a complementary (and impressive) partnership.
Using their unique skills, data, and wealth of knowledge, they co-wrote Prosper in hopes for seeking real solutions.
Both teach the principles of The Three E's. Which are:
Economy
Energy
Environment
The economy, as Chris suggests, is the most important E to pay attention to.
Without a functioning economy, we are vastly limited in possibilities.
The relationship between energy and the economy is also key to understand.
Just pay attention to oil prices.
Lastly, we need to understand the environment … what we take out of it and what we put back in.
Chris asserts, "We can't keep going as we have. It's time to have a whole new approach for living on this planet."
We can't continue to have a constant increase of growth year after year.
Yet so many companies and countries place their projections on this data.
Next year is always going to be better.
While this is a positive perspective, Chris and Adam's research shows … it is NOT actually POSSIBLE.
"Infinite growth is not possible in a finite space," Chris says.
Instead of projecting eternal growth, Chris and Adam advise investing in differing capital.
In their definition, wealth is a whole lot MORE than just the number in your bank account.
You preserve your wealth through various capitals including emotional capital, financial capital, or social capital.
You gain MORE resources by expanding your capital outside of mere money.
Developing these types of capital along with an increased resiliency … will set your path for success.
Money on the Mind
Our last interview for today is the author of The Creature from Jekyll Island, G. Edward Griffin.
The main question on our minds today is why people always want more money?
Edward's simple response says it all.
"Money is a measure of the extent of which you can ask for and receive the services of other people."
In expanding wealth, some believe money is for the greedy or evil.
However, money isn't inheritably evil.
It can provide enlightening education, take us abroad, and create tremendous opportunity.
But also, unfortunately, money can be used in unsavory ways. "The fact of the matter is that evil people have captured control of the system by which money is created," Edward states.
He is referencing the Federal Reserve.
Or what he also refers to as "the engine of inflation."
The Federal Reserve controls the creation and elimination of money.
The controversy with this agency is their excessive fiscal printing with no tangible thing to back it up.
They produce money out of thin air … and then collect borrowed interest on it.
It's a difficult concept to wrap your mind around … perhaps if the government had a little more moral in their mission like Robert, inflation wouldn't be as big of a problem.
The Insightful Summit Ensues
Many of us are floating in a sea of investment opportunity.
There are so many factors. There's the undercurrent, the winds, the weather, and the waves jostling us around.
But with every problem, there in turn is another opportunity … a chance to unify with our peers and come up with solutions.
This Summit gives us so much to digest … but don't tune out just yet.
We have a lot more thought-provoking ideas heading your way as we continue our ocean sailing.
Until next time … make some equity happen!
---
More From The Real Estate Guys™…
The Real Estate Guys™ radio show and podcast provides real estate investing news, education, training and resources to help real estate investors succeed.
If there were only ONE skill you could have…the one that would help you overcome nearly every problem and get everything you want or need out of life…what would it be?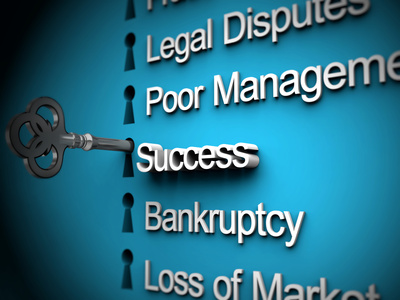 That's the topic of this edition of The Real Estate Guys™ radio show!
In the studio, to contemplate this curious question…
Your skillful host, Robert Helms
His problematic co-host, Russell Gray
The Godfather of Real Estate, Bob Helms
Our good friend, mentor and uber-successful real estate investor, Ken McElroy, says, "Sales solves every problem".
At the time, he was talking about revenue being the answer to every business problem.  After all, when you have revenue, you can pay for all the rest of the help you might need.
But it got us thinking.  His statement is far bigger and more universal than simply making money.
In fact, most people only work at making money so they can use the money to do something else they'd rather be doing.  That's a little sad, though very common.  But that's a topic for another day.
Meanwhile, consider how sales skills translates into non-business areas of your life.
If you've ever tried to win the heart of the special guy or gal, or convince a headstrong child to make better choices in life, or simply want to win the debate about where to go on vacation this year…you've been using sales skills.
And if things aren't going your way more often than not, it's most likely because your sales skills need some attention.
We talk to LOTS of real estate investors.  Everyone wants to know the magic formula for picking the a great market, doing the best deal analysis, what kind of financing to use, or what returns to offer a prospective investor.
Sometimes our answer is a little rote…and irritating.  Because we always say, "It depends."
That's because life is a customized game.  It's all about choices.
Better stated, it's about applying customized solutions to very personal problems.  There is no "one-size-fits-all" answer.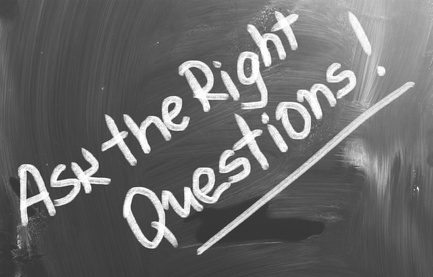 And the key to finding the unique solution to a particular problem is to master the art of asking great questions.
That is the core skill of master salesmanship.  Learn to ask great questions.
Think about it.
As real estate investors, we're constantly negotiating with buyers and sellers, vendors and lenders, tenants and neighbors, partners and investors…and the list goes on and on.
It's non-stop negotiating.
But isn't negotiating simply finding out what the other party wants and is willing to do, and matching it up against what you want and what you're willing to do?
Once you find some common ground you focus on it and build out from there.
When you get good at this (which is salesmanship), you can attract every other resource you need into your life.
And while we love the idea of educating, delegating and motivating to do more through other people, isn't sales the core skill you use to build and lead a team?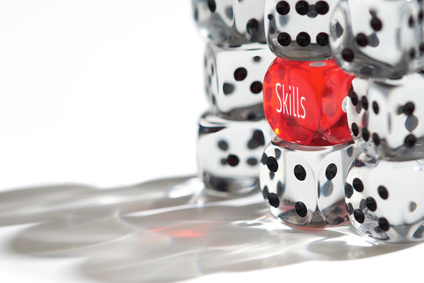 So just like exercising,  you really can't hire someone to do it for you.  If you want to have more in your life and business, then make it a priority to develop and practice sales skills.
Because if there is a magic formula to success, sales skills are it!
Listen Now:
Want more? Sign up for The Real Estate Guys™ free newsletter!
Don't miss an episode of The Real Estate Guys™ radio show!  Subscribe to the free podcast!
Stay connected with The Real Estate Guys™ on Facebook!
The Real Estate Guys™ radio show and podcast provides real estate investing news, education, training and resources that help real estate investors succeed.