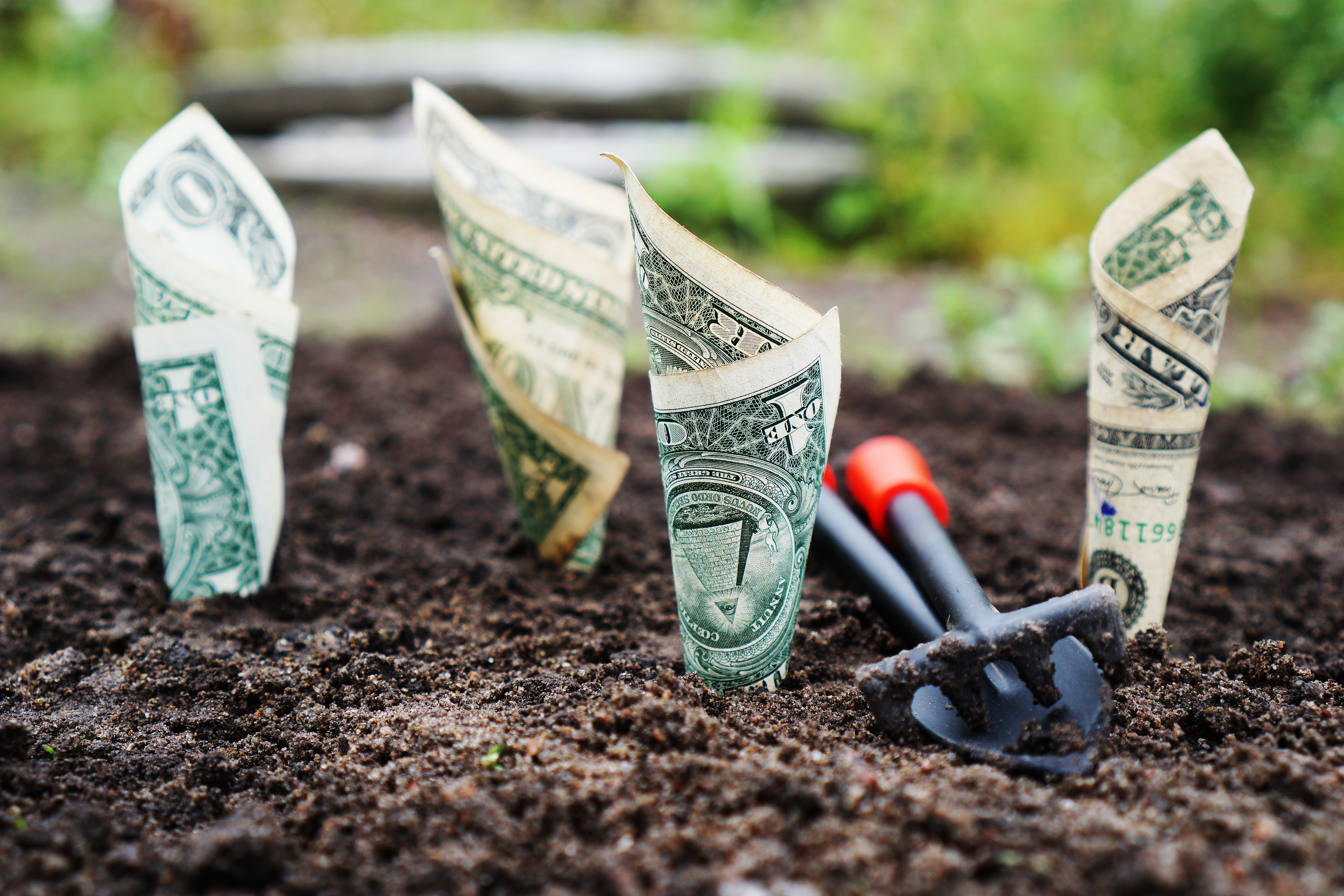 We're sitting down at the Rich Dad radio studio with our long-time friend and the Rich Dad himself … Robert Kiyosaki!
As the world's best-selling personal finance author … Robert is sharing his thoughts on the important differences between public and private investments. 
Robert calls these differences "the three kinds of money." 
We'll also revisit the enduring message of Robert's record-setting book, "Rich Dad, Poor Dad," … and talk about the dangers and opportunities facing investors today. 
In this episode of The Real Estate Guys™ show, hear from:
Your idea-rich host,

Robert Helms

His humor-rich co-host,

Russell Gray

"Rich Dad, Poor Dad" best-selling author,

Robert Kiyosaki
---
Listen
---
Subscribe
Broadcasting since 1997 with over 300 episodes on iTunes!
---
Review
When you give us a positive review on iTunes you help us continue to bring you high caliber guests and attract new listeners. It's easy and takes just a minute! (Don't know how? Follow these instructions).
Thanks!
---
Public investment vs. private investment
This week we're going to talk about the difference between public and private investments … and who better to share ideas than Robert Kiyosaki. 
Robert has been on our show more than any other guest … and for good reason! He is the best-selling personal finance author in the world. 
We're at an interesting point in the real estate business … but also in the economy. 
One of the themes that we've been talking about is the idea of private versus public and investing your money in a place that you understand … and that you're educated about. 
Robert says the first step to understanding public versus private is to understand the shadow banking system. 
"The shadow banking system is what brought down the subprime market. It wasn't real estate that brought down the market," Robert says. 
What the shadow banking system did was inject the veins of the world economy with the most toxic asset classes. Robert says that the way they get you is via public stock market. 
But the beauty of being a real estate guy, Robert says, is that you are actually an untraceable part of the shadow market … but you can also function as a private entity. 
"I realized that the reason I make so much more money is I'm private. I'm not in the stock market," Robert says. 
If you buy a house and it's a rental house, that's not a public transaction … it's a private transaction. 
With all the uncontrollable factors of the public sector … shenanigans, as Robert likes to say … becoming a private investor is a great option. But it's not without risk, and it's not without trouble. 
The pros of being public is that you can get in and out quickly. It's easy to change your course. It's not the same if you have bought an entire apartment complex. 
If you are going to be private … your number one priority is your financial education. 
Cash flow and education
The biggest place where people get stuck is that they don't understand the fundamental premise of what wealth is. 
It's cash flow. 
When you start betting on the asset price … whether it's the price of the house or the price of the stock or with negative interest rates … you're not investing for cash flow yield. 
Instead, you're investing hoping that somebody will come along and pay more for that same bond than you paid for it. It's all gambling … and they want you in their casinos. 
If you invest in things that are real and are producing fundamental profits … you have staying power. You have resilient wealth. 
Part of being a real estate investor is getting in touch with your inner investor. We call it a personal investment philosophy … figuring out what you want real estate to do for you. 
And then you get educated. 
You could look at the fact that real estate isn't liquid as a negative … but it's also a positive. 
Since the market moves slowly, you don't have to jump on a deal this minute or it's gone. 
Instead, you get educated. You study markets. You study properties. You study how the rent works … and then you can grow wealthy over time. It doesn't have to be an overnight success. 
Three types of money
Robert says that he believes there are three types of money today. 
The first is God's money … gold and silver. It will be here long after we are gone. 
Then, there's government money … flat currency … fake money. The only reason fake money exists is for paying taxes. 
The third type of money is people's money … things like Bitcoin and other cyber money. 
Keeping these three types of money in mind can help you develop your investment philosophy as you move forward. 
Robert often says that only lazy people invest their own money … which is why we are big fans of syndication. 
Syndication is a great way to get private. You can invest or create investments that aren't public investments. 
Whatever you do … whatever your personal investment philosophy … get educated, get private, and get out and make some equity happen. 
Hear more from Robert Kyosaki by listening in to our full episode!
More From The Real Estate Guys™…
The Real Estate Guys™ radio show and podcast provides real estate investing news, education, training, and resources to help real estate investors succeed.
---
Love the show?  Tell the world!  When you promote the show, you help us attract more great guests for 

your

 listening pleasure!
In case you missed it, silver exploded nearly five percent higher … in a single day … which takes its impressive year-to-date gain to nearly twenty percent.
Of course, we're not into using precious metals as trading vehicles to churn out short-term dollar-denominated capital gains.
We think real investing is about acquiring streams of passive cash flow. Rental income is sustainable, resilient wealth that doesn't gyrate up and down with every Presidential tweet or bloviation by a Federal Reserve governor.
Nonetheless, we do think silver and gold can serve a powerful purpose in a strategic real estate investor's portfolio. In fact, we'll probably make this our presentation topic at the upcoming New Orleans Investment Conference.
But there's another big silver boom happening … and it's one that's attracting gobs of capital and produces very strong cash flows.
A recent research report from Jones Lang Lasalle (JLL) described healthcare as an "undeniable force in the U.S. economy" and "the largest employer in the U.S."
JLL says the healthcare's bright outlook is rooted in powerful demographics…
"Underlying the forecast for growth in healthcare spending are … the growing and aging U.S. population."
It's the "silver tsunami" our friend and residential assisted living investing expert, Gene Guarino, talks about all the time.
And by the numbers, it's a sector likely to be growing for awhile …
"… the American population over 65 years of age is projected to almost double, from 50 million to nearly 95 million …"
"… the 95 and older population is expected to nearly triple, from 6.5 million to 19 million."
Maybe that's old news. (Sorry, was that a pun?)
But the point is … those demographics drive big expenditures …
"Healthcare spending is expected to grow by more than nearly $2 trillion in the next decade."
Of course, just because big money is flowing into a mega-sector, you still need to figure out how to stake your claim and get into the cash flow.
On this count, the report contains some valuable insights …
"Healthcare delivery continues to evolve toward a more decentralized model away from inpatient care and hospitals."
Why? Because that's what the customer WANTS …
"Healthcare consumers increasingly expect … a better experience when seeking care."
"This trend is leading to new real estate strategies that include moving to … smaller-scale … centers."
Of course, they're not talking about residential assisted living homes. At least not yet.
But McMansions converted into a cash-flowing group home provides both care and community to a growing demographic … and fit well into the micro-trend.
We're guessing big players like JLL and their institutional clients just aren't interested in owning a dozen single-family homes each cranking out $10,000 a month of net spendable cash.
That's because as great as this sounds to Mom and Pop investors and syndicators on Main Street, it's small potatoes to big institutional players.
Yet we think it's probable somewhere down the line that the big players will find a way to get in on the action … the same way huge private equity funds found their way into single-family homes.
But that day isn't here yet. This means there's still a lot of room for Main Street investors and syndicators to get in on the action.
And unlike many industries which can be offshored, tariffed, or cut out of the family budget in tough times … healthcare is an industry that will remain local and likely to enjoy continued public, corporate, and political support.
Residential assisted living is one of our favorite niches. We're seeing many individual investors and syndicators having success in this space.
The demographics driving this sector are powerful and undeniable.
As baby-boomers have moved through the seasons of life, they've created huge economic bonanzas for industries which find ways to serve them.
Healthcare could end up being the biggest baby-boomer bonanza of them all.
So whether it's medical office, residential assisted living, or some other healthcare related real estate play …
… this is one silver boom tailor made for strategic real estate investors and syndicators.
Until next time … good investing!
More From The Real Estate Guys™…
The Real Estate Guys™ radio show and podcast provides real estate investing news, education, training, and resources to help real estate investors succeed.
---
Love the show?  Tell the world!  When you promote the show, you help us attract more great guests for 

your

 listening pleasure!
American Gold Exchange – Dana Samuelson
Trust American Gold Exchange when buying and selling gold, silver, platinum, and palladium coins and bars.
The savvy investor knows that precious metals diversify any real estate investment portfolio AND protect against inflation. American Gold Exchange (AGE) is your one-stop shop for valuable coins and bullion from all over the world.
AGE specializes in dealer-to-dealer trade and direct-to-public sales. Their deeply rooted industry connections help them keep prices low and quality high.
The dedicated experts at AGE track gold market trends … so they can give you the most accurate information AND offer the best products.
Find superior quality assets effortlessly with AGE's HUGE inventory … from U.S. silver coins to international gold bullion coins.
Get ahead of the curve in market trends by consulting with AGE.  Walk away from each transaction feeling confident and comfortable … Dana's team always takes great care of The Real Estate Guys™ and our friends. 
Fill out the form below, and a representative at American Gold Exchange will be in touch!
Physical Precious Metals – A Guide to Getting Started
Gold, silver, platinum, and palladium … oh my!

Diversify your investment portfolio with a real asset that stands the test of time.
Physical precious metals are widely traded and competitively priced. This makes coins and bullion … from gold and silver to platinum and palladium … a great arena for beginning investors.
Dana Samuelson has worked for some of the most influential precious metals trading companies. In this exclusive guide, Dana shares knowledge gleaned from more than thirty years of experience with YOU.
Jump in and learn:
The dos and don'ts of dealing in precious metals

Which products Dana recommends and why

Why scarcer, historical coins are viable investment options

And much more!
Simply fill out the form below to get your free copy of "Physical Precious Metals – A Guide to Getting Started…"

In our latest episode, we're chasing shiny objects. Gold, silver, palladium, and platinum, to be specific.
Now, you might be wondering how precious metals investing is relevant to you as a real estate investor. But guess what? When people want somewhere to hide equity, and don't want to put money into stocks and bonds, they turn to gold.
Precious metals play an essential role in the worldwide economic sea. They act as a hedge against falling currency and a way to diversify.
So, we invited a special guest to explain how the precious metals business works … and give you the information you need to decide whether gold and silver might be a great investment for YOU.
In this episode of The Real Estate Guys™ show you'll hear from:
Your golden host, 

Robert Helms

His silvering co-host, financial strategist 

Russell Gray
Precious metals expert Dana Samuelson
---
Listen
---
Subscribe
Broadcasting since 1997 with over 300 episodes on iTunes!
---
Review
When you give us a positive review on iTunes you help us continue to bring you high caliber guests and attract new listeners. It's easy and takes just a minute! (Don't know how? Follow these instructions).
Thanks!
---
Basics of precious metals investing
We met with Dana Samuelson at the 44th annual New Orleans Investment Conference. It's our 6th year attending, but Dana's been around since 1983, when he started working in the precious metals business for Jim Blanchard.
Dana owns a national mail-order business, through which he buys and sells modern bullion coins. He is also an expert in classic U.S. and European gold coins.
We asked him to explain the goal of precious metal investments.
Gold is not necessarily an investment, Dana says. But, "We live in a world of enormous debt, so precious metals are a good insurance policy," he says.
Dana says investing 5 to 10 percent of your net worth in precious metals offers a way to keep your equity solid, even when the value of paper assets is fluctuating.
He calls gold a "safe, proven, real money investment."
There are different ways to invest … you can collect precious metals bit by bit over time, or you can pick up larger amounts during periodic price dips.
Gold and silver are slightly different investments. For one thing, gold is more portable than silver. A handful of gold equals a wheelbarrow of silver.
Another difference … people tend to put their equity in gold over silver when the stock market and the dollar aren't doing well.
The gold-silver price ratio can be used to determine the relative value of gold to silver. To find the ratio, simply divide the gold price by the silver price.
Traditionally, this ratio has been 20:1. Today, it usually hits somewhere between 60:1 and 80:1. Right now, the ratio is on the high end, about 85:1, which means silver is cheap relative to gold.
It's a good number to look at when you're trying to figure out what … and when … to buy.
Different methods for precious metals investing
Gold and silver come in many forms.
There are gold bars, which are now mainly produced by mints around the world and have to meet purity and weight integrity standards.
There are also smaller American Gold Eagles and Canadian Gold Maple Leafs, modern bullion coins that are sold by the ounce, half-ounce, quarter-ounce, and eighth-ounce.
Since these are smaller than gold bars, you don't have to report to the government when you buy them, typically.
Dana calls these bullion coins "bread and butter" products. They're reliable, widely available, competitively priced, and have long-term value and viability.
You can also buy generic 1-ounce rounds from private mints, usually silver.
Many people like to have a viable alternative to paper money, Dana says. Aside from widely available bullion coins, investors can also go the numismatic route.
U.S. coins minted before 1964 are 95% silver by weight. And gold coins minted before 1933, when the U.S. went off the gold standard, are increasingly valuable.
The coin-collecting route is great because of basic supply-demand principles … as time goes by, fewer older coins are available, so not only are these older coins made from precious metals, but they also hold an inherently higher value because they're increasingly scarce.
How to get started with precious metals
Gold has been a form of money literally since the concept of money first originated. It's a currency of last resort because it's one of the few forms of currency that doesn't need a government guarantee to back it.
Gold and silver are the most popular precious metals. We asked Dana about the other two sister precious metals, platinum and palladium.
These are much, much scarcer than gold, Dana says, but they're valuable because they're scarce … and because they're necessary. Both metals are used in catalytic converters for automobiles.
How can someone new to precious metals get started? "Find a reputable, long-term dealer," Dana says.
He offers his precious metal trading business as an example. They follow principles of transparent pricing, guarantees for sold items, and guaranteed buy-backs for anything they sell.
And perhaps consider staying away from eBay.
"I can tell a counterfeit a mile away," Dana says. eBay can be sketchy … and it's harder for amateurs to tell real from fake. To be extra safe, stick with established, hard-to-counterfeit products like bullion coins.
Investors also need to think about storage. "Gold is pretty compact. It doesn't take up a ton of space," Dana notes. Silver, on the other hand, is bulkier.
Some banks are writing coins out of safe-deposit box charters. So you have a few options for storage …
Find a bank that offers storage options for coins and bullion

Get a secure home safe

Go with a storage company … new storage options around the country are a great option for those dealing with a high volume of precious metals
Also consider that there may be reporting requirements when you move money in and out of the country, due to the Patriot Act.
"The most important thing is to think about what you're trying to do and find a dealer to help you walk through your options" for purchasing, storage, and selling the asset in the future, Dana says.
"Use common sense." After all, Dana points out, "You're your own best doctor."
A final note for those still dubious about precious metals.
We know it might not seem immediately logical to take your equity … and then just put it away in gold and let it sit. There's no cashflow, there are no tax benefits … so why do it?
A few big reasons. Putting your equity in precious metals allows you to …
Invest outside of the traditional banking system

Get away from inherent risk and keep your equity stable

Diversify your equity in terms of currency types

Parks your equity until you need it in a low-risk currency form
To learn more, check out Dana's report on investing in precious metals.
Now, go out and make some equity happen!
---
More From The Real Estate Guys™…
The Real Estate Guys™ radio show and podcast provides real estate investing news, education, training, and resources to help real estate investors succeed.
---
Love the show?  Tell the world!  When you promote the show, you help us attract more great guests for 

your

 listening pleasure!
Robert Kiyosaki says, "Savers are losers".   Does this mean you should consume more than you produce, or that saving is bad?  Of course not.
There are multiple meanings to the Savers are Losers concept.  In addition to drawing a distinction between working for money (saving) versus having money work for you (investing), there's the problem of money versus currency.
As real estate investors, we put a lot of time and effort into "making money".  And while it's fun to consume, most of us create profits with the idea of accumulating and storing wealth…at least temporarily until the next great investment comes along.
The challenge comes when the vehicle we use to store the value of our profits (paper currency) is being consistently devalued by its issuer.
With central banks (like The Federal Reserve) around the world "printing currency" at unprecedented rates, everyone doing business in currency (like the dollar) is affected.  And the dollar has the greatest effect of all because it's used globally as the world's reserve currency.
So while most folks are simply simply focused on how to earn and accumulate more money, we thought it would be a good idea to think about what "money" is, and whether the dollar is the best or only vehicle to use as money.
So put on your golden thinking cap, and get ready to think outside the buck…
Sitting behind The Real Estate Guys™ silver microphones for this episode:
Your precious silver-tongued host, Robert Helms
His generic round co-host, Russell Gray
Special guest and golden boy, Anthem Blanchard
As real estate prices rise (denominated in dollars) and equity happens, real estate investors are going to be the proud owners of bulging balance sheets.  Finally!
Of course, we've seen this movie before, so while we enjoy booms, we're very aware of the boom / bust cycle that is inherent in an unsound money system. If you don't know what that means, don't worry about it for now.  Just remember that there are booms and busts (ups and downs), and when a market is booming, you ride it up.  Along the way, you're extracting profits and storing them up for the next bust, so you can go out into the wreckage and snap up bargains.
So as prices rise and lending comes back into the market, investors will have the ability to realize profits (through sales) or extract equity (through refinancing).  Even buy and hold investors (presuming positive cash flow) will be stacking up dollars because the more properties you own, the more cash reserves and operating "float" you hold.
Most people hold this cash in currency, like dollars.  In fact, for most people, dollars are the ONLY measurement of wealth.
But thinking outside the buck, we wonder if it might make sense to store a percentage of those profits and reserves in something other than currency?
After watching the "bail-in" that victimized savers in Cypress last year, the concept of "counter-party risk" changed our perception of risk when dealing with banks.  Especially considering the miniscule reserves held by the FDIC against the huge amount of bank deposits insured.  We already know banks can fail because hundreds did during the Great Recession.  What if the insurer fails?
Soif money in the bank isn't as safe as…well, money in the bank…then where can you store wealth until you're ready to use it again?
And even if money in the bank is safe from the bank failing to return it (counter party risk), what happens if when the bank returns it, it isn't worth as much as when you deposited it?  Think about putting $5 in a bank account in 1965 when gas was 25 cents a gallon.  For five bucks, you could fill up a 20 gallon gas tank!  That's a lot of driving!
But today, $5 won't buy you 2 gallons of gas.  So even if the bank gives you your five dollars back, it's lost its purchasing power.  This is what many baby boomer savers are discovering as the try to sail off into their golden years.  They have more money than they've ever had, but it won't buy as much.
So we sit down to talk with Anthem Blanchard, who literally grew up in the precious metals business.  His father, James Blanchard, was a pioneer in restoring Americans' right to own gold.  For you young folks out there, you may not know that from 1933 until 1971 is was illegal for U.S. citizens to own gold.
Really.
It's a long and sad story, but the short of it is that when the U.S. was founded and for most of world history, gold and silver were regarded as "money".  And dollars were just paper coupons redeemable for real money (gold and silver).  But in 1933, the U.S. decided it was bad for people to own gold, so they made it illegal.
The reason that happened is at the heart of the challenge faced by savers today:  governments wanted to spend more money than they have.  Shocker. And it's obviously going on today in record fashion.
So alert investors are looking for alternatives.  In fact, it's gotten so bad that even consumers are looking for alternatives.  There's a reason Bitcoins are gaining so much popularity.  It's a currency that isn't controlled (yet) by government.
The fact that Bitcoins are creating such a stir tells you that people are concerned about the dollar.  And it isn't convenience.  Because while tech is cool, dollars are effectively virtual too.  Just think about credit cards, debit card, wire transfer, online payments, etc.  All digital.
The issue with Bitcoins are they aren't real and they don't have government backing.  We're not here to put down Bitcoins, but compared to the thousands of years of human history with gold and silver, we'd rather look to precious metals as an alternative to dollars for storing and transporting wealth.
Of course, because metals are tangible, they aren't easy to use in commerce.  But that's changing!
Just as innovators came up with Bitcoins as an alternative to the dollar, creative entrepreneurs are coming with technologies to make using precious metals more convenient.  Anthem Blanchard is one of those innovators.
So listen into this edition of The Real Estate Guys™ radio show as we discuss precious metals as an alternative to the dollar for the long term storage of wealth, and how technological innovations can make the use of precious metals in daily commerce less expensive and more convenient.
Listen Now:
Want more? Sign up for The Real Estate Guys™ free newsletter
Don't miss an episode of The Real Estate Guys™ radio show! Subscribe to the free podcast
 Stay connected with The Real Estate Guys™ on Facebook!
The Real Estate Guys™ radio show and podcast provides real estate investing news, education, training and resources that help real estate investors succeed. Visit our Feedback page and tell us what you think!
If you like this topic, be sure to check out our special report: Real Asset Investing – How to Grow and Protect Your Wealth Against a Falling Dollar.  Click here to request now.
The dollar has been on a steady decline since Nixon took it off the gold standard in 1971.  Since then, the dollar has lost a staggering 80% of its purchasing power.  Ouch.
The flip side of a falling dollar is that it takes more of them to buy anything that's real.  That's why that gallon of gas you could buy for 35 cents in 1970 now costs ten times as much.  And amazingly, gas is a product which has actually become cheaper to produce!  It's also why gold, which was $35 an ounce in 1971 is now $1300 an ounce.  Or why that 3 bedroom house you could buy for $30,000 is now worth $300,000.
In other words, equity happens to those who own real assets when a currency declines, which is the topic of this episode.
In the studio for another powerful parade of playful pontification:
A man whose hard asset is his real talent for talking, your host Robert Helms
His inflated co-host whose value continues to fall, Russell Gray
Last episode, we talked about the government shutdown and the "threat" of a U.S. government debt default.  You know, like in "Put down that healthcare or we're going to blow up the economy." 
We're not making light of it (well, maybe a little), but did anyone seriously think they were going to default?  No.  All the financial markets just yawned and munched popcorn while they watched the same movie play that we all watched in 2011.  Only this time, we didn't even get sequestration.  All the theater's fun, but we have work to do.
Now that it's clear to all (as if it wasn't before) that Uncle Sam has neither will nor the skill to curtail spending and Uncle Ben is handing the printing press keys to Janet Yellen-for-more QE, our focus is (as it was before) on how to position ourselves for the perpetual flood of currency.  Because we know that just standing here watching the waves come in is a good way to get washed away with the rest of the debris.
And all of this is happening against the backdrop of a disastrous roll out of the latest mega-entitlement program (Obamacare), as if the other two (Social Security and Medicare) weren't already putting enough pressure on Uncle Sam's budget.  Oh wait.  What were we thinking?  Uncle Sam doesn't HAVE a budget!  No worries, because now he doesn't have a credit limit either.  Problem solved!
Not really.  More like "Problem exacerbated".  But that's just what Uncle Sam is doing to HIMSELF.  Remember, now China's making noise about Uncle Sam's shenanigans.
China holds a LOT of U.S. debt.  And they're smart enough to know that getting paid back in cheaper dollars is a rip off.  They aren't happy.  The Chinese Premier was publicly taking the U.S. to task back in 2010 for out of control spending and printing.  Did we listen?  Noooooo…..
So the Chinese went and cut a deal with Russia to settle their trade without going through the dollar.  "Don't worry.  This isn't a repudiation of the dollar standard," they said.  No. More like a warning shot across the bow, but Uncle Sam closed his eyes.
Now China is making a lot more noise about removing the dollar as the world's reserve currency.  And not only are they making noise, but they're busy cutting  many more deals to settle their international trade without using the dollar.  So what?
All that trade requires countries to buy dollars.  That's DEMAND.  When they don't use the dollar, demand goes down.  Combine that with QE (printing), which INCREASES the supply of dollars.  What happens when you decrease demand and increase supply?  Prices drop.  So hence, ergo, therefore my Dear Watson, etc., etc., the dollar's future is murky.
Yes, we know it's nearly Halloween and this all seems like a nightmare.  BUT….there's actually a LOT of OPPORTUNITY in all of this.  So don't go hide under your bed sheets just yet.
To thrive in all of this, you simply have to keep it real.  As in, REAL ASSETS.
Long time listeners know that after the Great Recession of 2008, we've spent a lot of time looking at the macro factors affecting real estate… because it makes no sense to build your real estate empire on the beach when there's a tsunami coming.  The last tsunami caught us myopically counting doors, which we were buying everywhere and anywhere.  Today, we're working hard to be a lot smarter.
In other words, market selection, price point, product type and financing structure have become VERY important for the long term buy and hold income property investor.
We learned the hard way that even through a rising tide (of easy credit) lifted all boats (asset values), when the tide recedes, only those investments with solid fundamentals weathered the storm.
Now, here we are in a jobless recovery and it isn't credit (yet) that's pumping up asset values.  In fact, interest rates are rising.  The FHA (the post 2008 supplier of "sub-prime" funding) needs a bailout.  And fewer people have good paying jobs.  And everyone is being squeezed by rising real world costs of living (forget the bogus CPI number).  So if higher incomes and looser lending isn't pushing up values (yet), who is?
Investors.  Some call them speculators, but we're not so sure.  We think it makes sense to buy real estate when you can get it below replacement costs, use relatively cheap long term financing when you can get it, and pick up tax breaks;  knowing that over the long haul, that debt will be easier to pay off with cheaper dollars.
In other words, Uncle Sam is a big borrower and he's rigging the system to favor the borrower.  So we want to be borrower's too.  And income producing real estate provides arguably the best vehicle for shorting the dollar through long term debt.
So if you're not betting on short term price increases (it's happening now, but could end tomorrow), then what you're really doing is betting on LONG term inflation and controlling the asset with the cash flow and tax breaks generated by the property.  In that regard, the game isn't much different than it's always been.  In fact, it's gotten better because the debt is cheaper and the prospects for long term inflation are high.
BUT, the weak economy created by QE creates some real budget challenges for the working middle-class, which means they have a hard time handling rent increases.  In fact, they may need to move to a cheaper property – maybe even a cheaper market.  That's why picking the right market and price point is important.  We think there will be more demand for cheaper places in big markets with nice amenities.  So proper price point and market selection can be a hedge against a falling dollar.
Obviously, if the deal made cash flow sense when you bought it and you locked in long term financing, you have a much better chance of riding an asset valuation bubble up and down.  And as much as we like to reposition equity (the free duplex story in Equity Happens), there's no guarantee the financing to do it will be there when the equity is.  If you can do it, great.  But if not, don't get too attached to that equity and be prepared to ride the wave for the long haul.
So right now, we think the risk of rising interest rates justifies a slight premium to lock in long term financing.  After all, a falling dollar means any lender who loans for profit (as opposed to the Federal Reserve, who loans for political reasons), will want higher interest to compensate for the weak dollar.  So, borrowing long at fixed rates is another hedge against a falling dollar.
But any time you borrow, you put the collateral (the property) at risk if you suffer disruptions in cash flow.  And as asset prices rise faster than rental incomes, cap rates are pushed down, which makes it harder to have a comfortable cushion to weather weakness in rental incomes. (Cap rate is like the interest rate on the investment).
Since wages are slow to respond to "stimulus", especially since the U.S. has shipped many of its blue collar jobs overseas in the name of "free trade", how can a U.S. landlord (an any landlord for that matter) hedge against fragile rents?
Good question!  And it's one we talked about a few episodes back when we looked at cash flowing oil and gas investments as a tool to supplement cash flow.  We won't bore you with the details now, but you can learn all about it in our special report, Using Oil to Lubricate Your Real Estate Portfolio.  The bottom line is oil, like other commodities, is useful for hedging against a falling dollar.
And speaking of commodities….
Our friend Robert Kiyosaki says, "Savers are losers".  He doesn't mean that people should consume more than they produce.  Far from it.  He's saying that it makes little sense to hoard anything that is decaying.  You wouldn't buy a 10 year supply of fresh fish, right?  After all, over time the value decays along with the fish.  It's a losing deal.
It's the same with the dollar.  If the dollar's value continues to decay overtime, why would you stock up on them?  Sure, we know that ALL currencies are fiat (unbacked by anything other than the trust of the seller and the taxing power of the issuer), but that just makes the dollar (at best), the least rotten fish in the market.
We also acknowledge that the world still does business (for now) in the dollar, so you have to enough dollars on hand to handle your daily transactions.  But why hold more than necessary?  And what's the alternative if you want to remain reasonably liquid?
Since real estate investors, like many businesses, tend to have quite a bit of float sitting in their bank accounts, some are taking a chunk of those dollars and converting them to gold and silver bullion.
We know.  It's a "barbarous relic".  And it's dropped in dollar value 30% in the last year (after 12 years of spectacular gains).  But we're not talking about short term speculation in metals or using metals as a vehicle to accumulate more dollars.  Nor are we suggesting abandoning the fiat dollar and adopting a gold standard (though that's not a half-bad idea!).
We're simply saying, in the context of hedging against a falling dollar (or falling currencies of all types), that time-tested hedges are gold and silver.  So if you're concerned about the long term value of the dollar, it might make sense to take 30-50% of your "always there" bank balance and put it in bullion.  You can easily convert it back to dollars if needed, but the plan is to just let it sit there (and grow), as a component of your liquid reserves  that is something other than dollars.  It's not only a hedge against a falling dollar, but against counter-party risk (like a Cypress-style bail in).
Does your brain hurt yet?  Our hands our tired of typing.  Plus, it gets crowded when two guys are working on the same keyboard.
So we'll close by letting you know we're also looking into farmland investments as a hedge against a falling dollar.  It's the same concept as combining traditional rental property with an incoming producing commodity investment like oil, except the tenants are trees and the commodity is food, not energy.  All under the banner of Real Asset Investing.  Because we think there's a lot of air in the paper asset market right now, and it the stock market farts, not only will it stink, but people's portfolios will get messy.  Not pretty.
So sit back, put your feet up (you've earned it, if you've read this far!) and enjoy the discussion of Real Asset Investing!
Listen Now:
Want more? Sign up for The Real Estate Guys™ free newsletter
Don't miss an episode of The Real Estate Guys™ radio show! Subscribe to the free podcast
 Stay connected with The Real Estate Guys™ on Facebook!
The Real Estate Guys™ radio show and podcast provides real estate investing news, education, training and resources that help real estate investors succeed. Visit our Feedback page and tell us what you think!
The real estate we love to invest in floats in an economic sea teeming with other financial and political life forms.  And each of these denizens of the dollar (after all, the greenback is the world's reserve currency…at least for now), have an impact on the overall financial ecology.  There are symbiotic relationships, predators and prey, natural and man-made disaster (can you say "derivatives"?), and a host of other factors which affect where we find opportunities and how we manage them.
That's why we like to attend Freedom Fest each year.  It's like an ancient watering hole (to switch metaphors) where all kinds of different creatures gather to refresh themselves.
This year was no different.  We arrived with our microphones, set up shop, and started talking to a variety of extremely interesting people.
In the past, we would go for the "big game" and proudly bring back to our tribe (that's you) interviews with folks like Steve Forbes, Herman Cain and Peter Schiff.  We still like all those guys (Peter's returning as a faculty member for our 2014 Investor Summit at Sea™), but since Forbes, Cain and Schiff are all on TV and radio all the time, we want to bring some thoughts from people you might not otherwise every hear from.
So, behind the microphones, wearing our real estate wetsuits and diving into the deep sea of discussion at Freedom Fest:
Your intrepid hunter of interesting ideas, Robert Helms
His gatherer of great guests, Russell Gray
International agricultural real estate investing expert, Wayne Kurtz
Coffee farmland investing executive, David Sewell
Rare coin and precious metals dealer, Van Simmons
Economic collapse prepper, Max Wright
Freedom Fest founder, economist and author, Mark Skousen
As you can see, we have a pretty full dance card for this episode.  Freedom Fest really is a smorgasbord of ideas. And the first one that whet our appetite is the notion of offshore agricultural investing.
Our first guest is Wayne Kurtz, who is the Chief Commercial Office for Liquid Investments.  We first met the Liquid Investments gang at last year's New Orleans Investment Conference.  Back then, we were intrigued by their whole program, so we were excited to see them at Freedom Fest and grabbed Wayne for a quick chat.
Liquid Investments offers investors the opportunity for cash flow and long term equity growth through coconut farmland in Brazil.  Really.
But if you think about it, it makes sense.  After all, many Americans and Brits are looking to get their money off-shore.  And while the U.S. is chasing down foreign bank accounts, it's still relatively private to own real estate offshore.  Even better, it's nearly impossible to confiscate.  But even if you're not paranoid about an over-reaching government, the investment still has attractive merits.
Coconuts, like oil, corn, copper and coffee, are a commodity.  And coconuts are surprisingly useful and growing in demand.  So like an oil well, you can turn a coconut farm into a cash flowing machine.  Of course, it all happens on real estate, which is a tangible asset and can be a great hedge against inflation.  Unless you've been asleep, you've probably noticed that every major country is printing money at a record pace, so a hedge against inflation is probably a good idea.
So we get the quick overview, and invited Liquid Investments to come back on the show to go into more detail. Stay tuned!
Keeping with our theme of agricultural real estate, next on deck is David Sewell.  David is the VP of Investments for Terra Cafetera in Colombia.  Once again, we're offshore (unless you happen to be from Colombia), and we're talking farmland.  Except this time, the crop is coffee.  We probably don't have to tell you how popular coffee is.  Or how unlikely it is that people will ever stop drinking it.  Or that Colombia is renowned for producing some of the best coffee on earth.
So David gives us an overview of what he and his company are doing.  Good stuff…kept us awake. 😉
Next we switch from coffee to coins as we welcome Van Simmons to the microphone.  Van is a numismatic coin dealer.  Mark Skousen says when it comes to this topic, Van is the Man.  That's good enough for us, so we pried him away from his impressive display of collectible coins and sat down to talk.
What do coins and precious metals have to do with real estate investing?
Directly?  Nothing.  But as we noted at the top of this post, all these various financial vehicles either affect each other or are indicators of potential market changes.  Besides, "real estate" is really just a preface to the core function of being an investor.  So we're always interested in all kinds of investments.  Yes, it's true.  We're investors first, and real estate guys second (don't tell our producer).
It used to be that the U.S. dollar was "as good as gold".  In fact, before August 1971, Federal Reserve Notes (those green pieces of paper with pictures of dead presidents) were redeemable in gold.  But after the U.S. went on a giant spending binge in the '60s, Uncle Sam started hemorrhaging gold, so President Nixon slammed the door to Fort Knox.  It's took awhile, but after an orgy of money printing at the turn of this century, investors began stocking up on gold as way to hedge against a falling dollar.  You probably know gold was THE investment of the 00's.
But lately, gold (and silver) have fallen on hard times.  Does that mean the dollar is back?  Maybe.  If it is, then interest rates will likely rise. Now THAT matters to real estate investors.  So while we watch bonds to see how the market feels about the dollar, gold helps us understand how the market feels about currencies (of which the dollar is only one).
(If your head is already spinning, just take a deep breath and make plans to join us on the 2014 Investor Summit at Sea™, where we'll be talking Schiff with our friend Peter…you'll catch on fast).
Of course, numismatic coins and bullion are two different animals.  Going into the interview, we weren't necessarily fans of collectible coins.  It seems like when times get tough, premiums for rare coins would fall, right?
But then when you muse on it a little longer, you realize that (to quote our friend Robert Kiyosaki), "the poor are getting poorer, the middle class is getting wiped out, and the rich are getting richer."  That's the impact of inflation.  While consumers' purchasing power is being eroded by incessantly rising prices (albeit slowly right now, thanks to a very weak labor market), anyone with means is buying investments which hedge or even benefit from inflation.  The uber-rich are playing arbitrage (borrowing cheap and investing for a profit) and buying tangible assets.  And while commodities markets are very volatile (some say manipulated), collectibles are more stable.
Interesting stuff.  As soon as we're super rich, we're buying rare coins and fine art.  But in the meantime, it still might be fun to put a coin or two in the portfolio to see what happens.
Our next guest is even MORE interesting…
Max Wright represents an organization called the Success Council.  The short story is they belief the greatest wealth transfer in history in underway right now, and they want to help people be on the right side of it.  Of course, they aren't the only ones who think this is happening.  But sounding the alarm is one thing, guiding people to safety is another.
Our visit was far too short to draw any conclusions about their theories and practices, but there's enough credible people proclaiming the same thing that we're always interested in getting another perspective.  Long time listeners of The Real Estate Guys™ radio show know that since the mortgage meltdown, we've sought out a litany of opinions on the topic.  And as the markets continue to gyrate and convulse, you can be sure we'll continue to bring you a diverse range of viewpoints.
Because when the foundations of the economy are fundamentally changing, it's important for diligent investors to test their paradigms and make sure they aren't snoozing when a big economic shift happens.
Last, but not least, we visit with Freedom Fest's founder and a 2013 Summiteer, Mark Skousen.  He shares with us that this year's 7th annual Freedom Fest is their best ever -with record attendance and national television exposure.  So while not everyone agrees on policies or priorities, everyone wants to be enjoy more freedom and prosperity – and that's what Freedom Fest is all about.
So tune in to this edition of The Real Estate Guys™ radio show recorded at Freedom Fest 2013.  Enjoy!
Listen Now:
Want more? Sign up for The Real Estate Guys™ free newsletter
Don't miss an episode of The Real Estate Guys™ radio show! Subscribe to the free podcast
 Stay connected with The Real Estate Guys™ on Facebook!
The Real Estate Guys™ radio show and podcast provides real estate investing news, education, training and resources that help real estate investors succeed. Visit our Feedback page and tell us what you think!
Whew.  Here we are at our fourth and final installment of the August and the Economy series.  How are you holding up?  Our brains are swollen.
But, to keep the rally going, we've called on some very smart and outspoken money managers.  As we've said before (and will say again), too many real estate investors operate in their own world – which is far and away from the world of traditional financial planning, economics and paper assets.  Real estate investors are deal junkies.
However, there's a lot to learn from paper asset and commodities guys.  And our guests for this episode are no exception.
Sitting at the silver (which some argue is a hotter commodity than gold) microphones, looking for the silver lining in the cloud of recession hanging over the U.S. economy:
Your silver tongued host, Robert Helms
Your on-his-way-to silver haired co-host, Russell Gray
Returning guest, the ever energetic and outspoken President of Euro-Pacific Capital, Peter Schiff
First time guest, alternative investment money manager, Ty Andros
With all that silver talk, you'd think this episode is about commodities.  And certainly both of our guests are concerned about the dollar and bullish on metals.  But today's discussion is much bigger than that.
Peter Schiff has become well known for his very accurate prediction of the financial meltdown as chronicled in his best selling book, Crash Proof 2.o which is on our Recommended Reading list.  He's been contending with many of the mainstream financial pundits for quite some time.  We like him because he makes Austrian economics easy to understand.
Since we last interviewed Peter a year ago, a lot has happened.  We check in with Peter this episode to get his current thoughts on recent events and where he sees the dollar, commodities and real estate all heading.
Ty Andros is also a money manager, but where Peter focuses primarily on non-U.S. stocks, Ty puts a lot of emphasis on commodities.   So as you might imagine, he has a lot to say on the state of the U.S. dollar and its affect on commodity values.
We care about what stock guys think about businesses because businesses are who employ our tenants.  We want to know which industries and areas are most likely to have good prospects for stable and growing employment.  People with jobs make better tenants.
We also care about commodities for a couple of reasons.  First, if our currency is dropping in value, then we need to find alternatives to hold our liquid reserves – somthing that will retain purchasing power.  After all, that's all a currency is good for: buying stuff.
Commodity trends are important for other reasons also.  Rising commodity prices are one of the first symptoms of inflation, which will later show up in unemployment (when costs go up, but prices can't be raised yet, companies will lay off people to reduce labor costs and offset their rising costs of raw materials).  Also, rising commodity prices make new buildings more expensive to build, so as replacement costs rise, current buildings are more attractive.
The point is that all this economic stuff really does directly matter to real estate investors.  And most don't ever pay any attention to it.  So dare to be different!  Listen in to these compelling commentaries and expand your own thinking…right here on The Real Estate Guys™ radio show!
Listen Now!
Don't miss a show – subscribe to the free podcast!
Want More?  Sign up for the free newsletter!
The Real Estate Guys™ radio show and podcast provides real estate investing news, education, training and resources to helps real estate investors succeed. Visit us on Facebook!
This is the fifth and final part of our five part series on the "great debt ceiling debate" written as an accompaniment to our radio show broadcast and podcast, "Raising the Roof – How the Great Debt Ceiling Debate Impacts You".  You can download the episode on iTunes or find it on our Listen page.
Here we are at our grand finale!  Glad you made it.  Please put on your seatbelt and keep your arms and legs inside the bus at all times.
The Debt Ceiling: What if They Do and What if They Don't?

For starters, let's just get clear on what the debt ceiling is.  Since we have people all over the world listening to our podcasts and reading our blogs, we don't want to assume that everyone understands what the debt ceiling is or even how the U.S. government is organized.  And since there may be a few U.S. citizens who slept through Civics class, it's probably good to lay a quick foundation.
The debt ceiling is the amount of borrowing the Congress will permit.  Congress (not the President) is in charge of setting the budget.  The President may (and does) submit a proposal, but Congress has the final say.  Then the President's job is to do what Congress tells him to do.  He's the Executive, and his job is to execute the will of the people as delivered to him by the people's representatives, Congress.  Sometimes a President acts like Congress works for him (a dictatorship), or that he works directly for the people (a democracy).  In reality, the U.S. system is really a representative republic.  That's a whole other discussion, but something you should think about if you're a U.S. citizen.
Now the Treasury is part of the Executive Branch, so it works for the President.  That is, the Treasury reports to the President, who reports to the Congress, who report to the people.  The Treasury can't borrow money past the limit Congress says unless the people's representatives (the Congress) say it's okay.  What Congress is finding out is that they can't just say it's okay if the people (those are the folks who actually have to pay for it all) say it's not okay.  Right now, there's a large and loud group of people who are not okay with more borrowing, hence the big debt ceiling debate.
Right now, the Congress has set a ceiling on how much Treasury can borrow, and Uncle Sam has hit it.  If Treasury borrows past that, then the Executive Branch has exceeded its Constitutional authority (like THAT never happens…oops, sorry, did a little sarcasm sneak out?), which, if it happens, would spark a completely different and heated debate.
As stated in our first installment in this series, we're not here to say what SHOULD happen.  And no one can say with authority what WILL happen.  What we want to do is be prepared for a variety of possibilities. So let's talk about what some of those various possibilities might be.
What if they DO raise the debt ceiling?
If Congress agrees to raise the debt ceiling, it will rile Tea Party conservatives, but it will calm the markets.  The U.S. will retain its pristine record of having never defaulted.  This may be the closest Uncle Sam has come to defaulting, but it isn't the first time there's been a debate about the debt ceiling and warnings from credit rating agencies. Some have said that Uncle Sam's credit rating is going to take a hit anyway.  It's something to watch, because a lower credit rating will mean higher borrowing costs for Uncle Sam (higher interest rates paid on Treasury bonds), which means higher interest rates will ripple through ALL types of debt.
One thing new is that with recent financial reform, ratings agencies have less discretion about not downgrading a debt issuer's rating when problems are apparent.   A problem with the mortgage mess is that the rating agencies overlooked obvious problems and investors got snookered into buying debt that was far riskier than they bargained for.  When the underlying loans started going bad, bond investors got spooked and quit buying.  That meant the flow of money into mortgages stopped, and liquidity drained out of the real estate bathtub causing all real estate "boats" that were floating in that sea of money to drop.
The point is that, like any other borrower, if Uncle Sam's credit rating drops, then the interest rates he pays will rise.
Let's stop here and re-visit a previous thought, because it will be part of a recurring theme.
We think Big Ben wants low interest rates because low interest rates will encourage more borrowing and spending, which he thinks is the path to prosperity.  You may or may not agree, but it doesn't matter what you (or we) think.  Big Ben has the Magic Checkbook (the one whose checks never bounce), so it only matters what he thinks.
So, if anything happens to cause interest rates to rise, the Fed is likely to step in with its Magic Checkbook as "the buyer of last resort" to create demand and bring down interest rates.  And, as we've discussed in previous installments, when the Magic Checkbook comes out, inflation happens.  Keep this in mind at all times.
Now, an increase in the debt ceiling means more borrowing, more interest, and more currency expansion.  Why?  Because the open market (think Bill Gross and PIMCO, plus all the warnings from the Chinese) doesn't appear to have enough appetite for all the bonds Uncle Sam wants to issue at an interest rate that works for Ben and Sam.  So, either interest rates will have to rise to attract more Treasury buyers or the Fed's Magic Checkbook comes out.  You may have already heard the hints about a possible QE3 coming to a theater near you.
Bottom line:  If Congress raises the debt ceiling, then slow, steady inflation is the best case scenario.  If productivity doesn't increase (adding more products to the economy) to absorb some of the excess money, prices will rise at a rate that upsets the people and alerts the lenders (the bond buyers) that they're going to get paid back with devalued dollars.  So slow and steady inflation is the "mandate" that Big Ben talks about all the time.  It's what he wants to happen.
Of course, if you're a non-Fed bond buyer (such as China) and you realize the currency of the bond you're holding (dollars) is dropping by say 5% a year, then you'll want 5% plus a little bit more to make sure that you really make a profit.  And if you want a higher yield and Uncle Sam needs your money, then either Sam pays or another buyer needs to come in and give Sam a better deal.  Again, that's when Big Ben steps in with his Magic Checkbook to try and bring yields back down to keep Sam happy, keep bond values worldwide stable (a collapse in the bond market would be a worldwide economic wipe out), and keep interest rates low so consumers can borrow and spend.  Remember, Big Ben subscribes to the notion that borrowing and spending is the path to prosperity.
Yes.  It's a vicious cycle of persistent inflation.  Go look at a chart of inflation since the U.S. came off the gold standard unofficially in 1933 and then officially in 1971.  What you'll see is a clear picture of rising debt and rising prices.
What if they DON'T raise the debt ceiling?
There has been a real war going on in the U.S. government about raising the debt ceiling.  What's all the fuss about?  It isn't like Congress hasn't raised the debt ceiling a jillion times before.
It seems that a big and loud faction of the American people is tired of the spending more than you make and borrowing to cover the difference.  There is real pressure on their representatives to stop it.  For them, it starts with refusing to authorize further borrowing.  At least not until an agreement is hammered out as to how to cut spending.
Whatever the details, if the debt ceiling isn't raised, there are two primary possible outcomes, neither of which is pretty.  And as we've already seen, raising the debt ceiling isn't all that pretty either.  In other words, the U.S. economic picture isn't pretty, no matter how you look at it.  But remember, inside of all the problems are opportunities, so don't be discouraged.  Be excited…and keep expanding your education.
So, if the debt ceiling is not raised, then the Fed will need to decide if they want to make the Treasury's bank account magic also.  That is, the Fed can allow the Treasury to write checks that clear even though there isn't any money.  This means no default on U.S. obligations.  How can they do that you say?  Well, since the Fed clears the Treasury's checks, and no one knows what goes on inside the Fed, how would anyone really know when Uncle Sam ran out of money as long as the checks keep clearing?
But overtly giving the Treasury they're own magic checkbook lets the world know the whole system is a sham, depending on how much visibility anyone has into Uncle Sam's revenues and expenditures.  Since it's Treasury's job to report all of that, we'd guess they'd work to cover it all up.  Some have speculated that it's already happening.  Who knows?
However, at whatever point the world realizes that the Treasury has a magic check book, investors all over the world will begin to dump dollars and buy stronger currencies and commodities.  Why?  Because they know that spending will continue far in excess of production, and the Treasury can simply expand the money supply at will to cover the deficit.  More dollars out of thin air outpacing production means falling purchasing power (more dollars chasing less goods).  Combine that with worldwide investors dumping dollars, and you have a recipe for hyper-inflation.
Hyper-inflation means that anything denominated in dollars will go up in price fast.  Think Zimbabwe: a trillion dollars for a roll of toilet paper.  Foreigners will be snapping up U.S. real estate (they already are).  And Americans will lose purchasing power all around the world.  Very ugly for Americans and anyone holding dollars.  Look at what gold has done in the weeks leading up to the debt ceiling deadline.  It seems the markets are prepping for long term inflation.
And of course there is the eventual outrage as the American people realize the Executive Branch has now completely circumvented Congress and is at liberty to spend without restriction.  How will the American people respond to that in this age of social media?
Default:  The Doomsday Scenario
The other possibility is outright default.  That is, Treasury will tell the world, "Sorry, I can't pay you."
This scenario is being described as financial Armageddon.  Since Uncle Sam has never defaulted, no one can say with certainty what would happen, but common sense says that interest rates would sky rocket.  Why?  Because U.S. debt would no longer be considered risk free and investors would demand a big premium to buy it.
We could speculate on which debt offering would take over as the foundation ("safest in the world") of all debt risk pricing (interest rates).  But no one knows.  What matters is how the Fed would respond to rising interest rates on Treasuries.
If the Fed is true to form, they will whip out the Magic Checkbook and step into the bond market to create demand in an effort drive interest rates down. Or at least slow down their ascent.
Of course, the amount of Treasury bonds the Fed would need to buy will depend on how the rest of market responds.  But it's safe to say that it will take LARGE purchases (QE4, 5, 6 & 7?) in order to keep interest rates down.  Remember what that means:  Lots of new money coming into the economy.  It wouldn't surprise us if they set up straw buyers to hide the fact that the Fed is flooding the system with new money.  But as we said earlier, the excess funds will eventually trickle through the economy and land at the doorstep of the American public in the form of higher prices.
Further, it isn't likely U.S. productivity could increase enough to offset the volume of new money entering the system, so once again inflation is the likely outcome.  Commodities will spike and prices will rise as the cost of raw materials works their way through the supply chain.
Now you know why Peter Schiff thinks gold will hit $5,000.  It also helps explain why Robert Kiyosaki says "savers are losers".  Holding dollars in any of the aforementioned scenarios is a sure path to lose purchasing power.  Savvy people will be dumping dollars and purchasing anything real.  Go do a quick study of the Weimar Republic in pre-World War II Germany and you'll get the idea.  Never in America?  That's what they said about a default by Uncle Sam.
What's a Real Estate Investor to Do?
Are you freaked out yet?  You should be concerned and aware, but don't hit the panic button.  Just keep getting educated, watch the developments, and think through the possibilities.  Then take action as you deem appropriate.  We think you'll find it helpful to be a part of a "master mind" group of similarly concerned and informed people, so you can discuss issues and bounce ideas off each other.  It's a big reason why we continue to run our Mentoring Clubs and annual Investor Summit at Sea™.  Look to join or start a group in your area.
As real estate guys, we can no longer just think about real estate outside the context of currency, commodities and Fed policy. Those days are gone – at least in the U.S.
But if we pay attention, then we can use commodities and foreign currencies to protect the value of our cash reserves, go aggressively into debt to acquire properties that will likely increase in dollar denominated value against fix dollar debt (equity happens!), and purchase properties that are most likely to appeal to Americans who are growing poorer, and foreigners who are growing richer.
Take some time and think about that last statement, because that's there the rubber really meets the road.  We'll talk more about all this as the weeks and months roll by.  And it will be a major topic of conversation on our 2012 Investor Summit at Sea™, where we will have Robert Kiyosaki with us for an entire week – plus an all-star faculty of experts in a wide variety of relevant subjects.
In closing, let us say that while these are certainly uncertain times, those who are best educated and well-connected will prosper, while those who aren't are more likely to sell assets, avoid debt and hoard dollars as they're being squeezed by inflation.  Think through where that will lead. Selling things that are real in order to collect paper dollars which have no intrinsic value and are losing purchasing power.  Does that sound like a formula for success?
Now just one final illustration to make a point, then class is dismissed. Thanks for sticking with us this far!
Imagine if you purchased a $125,000 rental property in a market that produced something the world rally needed- something like oil and gas.  Even if Americans can't afford much, the hot economies like China will need it and be willing to pay for it.  So it's likely there will be jobs in any U.S. region that produces energy.  Jobs mean people, and people mean housing.  So an area like that will have a demand for rental housing.  Best, those jobs can't move away from the region because the product is locked into the land itself.
Now, imagine that you put down $25,000 of cash, which, if left in the bank would go down in value as the dollar falls through inflation.  You get a $100,000 loan at a today's low interest rates and lock it in for the long haul.  Then you rent the property out for a positive $200 a month.
Big whoop, right?  But at least the property is feeding you and not vice versa.
Then let's say that you use the extra money to buy a little gold and silver every month.  Of course, you run the risk that the dollar could get strong against gold, so you have to decide what you think is the most likely outcome.  You could also use foreign currencies to hedge against a falling dollar.
Now, doomsday comes.  Zimbabwe-like inflation hits and it now takes $100,000 to buy a loaf bread.  Those $200 a month investments in gold and silver will have held their purchasing power, so you take a small fraction of your gold and COMPLETELY pay off your rental property (not that you would, but you could).
Meanwhile, gas and oil are selling to China so your tenant is earning good money.  Now there's probably lots of competition for tenants, so your rents aren't through the roof (though they probably would be thanks to inflation), but you have cash flow.  Or, you have a house that's paid for that you could live in if you had to.
The point is that the right real estate in the right market, when structured properly, is a great way to benefit from inflation, whether it's slow and steady (like the Fed prefers), uncomfortable (if Uncle Sam doesn't slow down the pace of the growth of its debt), or out of control (if Uncle Sam defaults and the magic checkbooks start working overtime).
Your mission, should you choose to accept it, is to understand the economic mechanics of the flow of money and where and how it's likely to flow. Then position yourself to benefit from as many of the most likely scenarios as possible. As illustrated, we like real estate for this reason.  And if we had time, we could show that even if deflation occurred, you can still win with real estate.  But that's a topic for another day.
Our Prediction
You thought we forgot, didn't you?
We think after all the yelling and screaming, that a compromise will be reached and the debt ceiling will be raised.  And whether it comes through a higher debt ceiling or a secret Magic Checkbook in the hands of the Treasury, the U.S. will not default.  Of course, that's just our opinion and we could be wrong.  We'll see.
Now take a shower. That was a long workout.  We're going to buy a bag of popcorn and watch to see how the movie ends.  See you on the radio!
Have a comment?  Use our Feedback page.