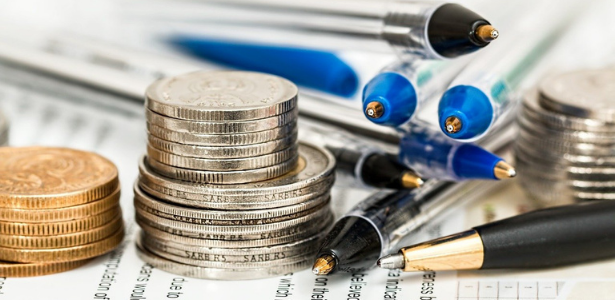 Taxes, politics, and real estate investing might not be as salacious as sex, lies and videotape … but it's arguably just as intriguing.
By now we're sure you've heard all the "outrage" about allegations the United States' Real Estate Investor-in-Chief paid nearly no federal income tax.
This shocks no one who understands real estate or the tax code, but it's sure to rile up those who don't. Call us cynical, but we suspect this might be the plan.
We're not here to pour gas on the fire … or defend or attack any candidate, party, platform, or policy. If we influence you, we hope it's simply towards Education for Effective Action™.
After all, the tax code is a tool available to ANYONE willing to invest the time and effort to learn how to use it.
Of course, you probably already know this.
But this entire debate over what's really in Donald Trump's tax returns promises to push the incredible tax benefits real estate investors have enjoyed for decades …
… right into the mainstream media's crosshairs …
… AND into the focus of nearly every moderately politically cognizant person during one of the most watched election cycles in history.
So before you put on your red, blue or orange face paint and cheer for your team and curse "the enemy" …
… let's consider the potential challenges and opportunities of these unfolding events for all real estate investors … blue, red, green or yellow.
A Main Street Wake Up Call
The tussle over Trump's tax returns is going to wake up a lot of people who have no idea the tax code allows real estate investors to legally reduce their taxes to nearly nothing.
Some will be outraged … at least outwardly. Most rational people will realize Trump didn't write the tax code … he simply used it effectively.
Some people will be angry. Others jealous. Some suspicious.
But we're guessing a big chunk of people will be curious enough to fact check the law … because it's 2020 and they can.
And it won't take long to find the key to tax-free wealth involves real estate.
Further, as more people discover the tax savings is legit and how to do it, we bet a lot of the newly aware will be looking to get in on the action.
Of course, not everyone will want to go out and become a hands-on real estate investor. Many busy and retired people still want the "Wall Street" convenience of passively investing with professional asset managers.
But when they find they can have their cake and eat it too ...
… it could create a surge of interest in real estate private placements or "syndications" …
… and an even better opportunity for real estate syndicators to attract capital.
In fact, one of the most successful alumni of our syndication training has been using the tax benefits of his deals to raise over $200 million in private funds.
Meanwhile, back to the political drama …
Calling Capitol Hill's Bluff
As media fans the flame of tax-avoidance outrage … and opportunistic politicians myopically jump on the trash Trump bandwagon …
… the very politicians who created the tax laws Donald Trump and nearly every other well-advised real estate investor uses to legally reduce tax liability …
… could potentially face a lot of pressure to either defend them (at great political cost) or eliminate them.
In fact, in the first 2020 Presidential debate, Joe Biden claimed he would.
Of course, politicians of all colors are famous for making lots of promises and espousing policies they never actually follow through on.
We'll let you decide which outcome you prefer, and which team is likely to push for it. Vote your conscience.
We're just raising awareness so you can best prepare your portfolio … come what may.
What do we think will happen?
Well, since you asked …
When we look past the two teams on the field and the fiery rhetoric …
… we see a financial system which requires the unrelenting and perpetual expansion of debt.
We've explained this many times in the past, but in simple terms … any system which borrows its currency into existence at interest can ONLY repay by borrowing more.
If that's confusing, just sit and think about it.
If you borrow $100 into existence at 10% annual interest to run your "economy" … no matter where the money ends up at the end of the year … the economy owes $110 (principal + interest).
The obvious problem is there's only $100 in existence. The ONLY way to pay the interest and keep the economy going is to borrow MORE.
Spoiler alert: THAT is (apparently) THE plan. And (perhaps) all the rest is theater.
If this makes no sense to you, that's because it makes no sense.
As we explained in our Future of Money and Wealth conference, it's a faulty, unsustainable system.
Nonetheless, this is the system which was born in 1913 as a result of a secret meeting at Jekyll Island, Georgia. If you don't know the story, it's a great Halloween read.
But because the system is based on debt, the tax law encourages borrowing.
And because the best collateral for loans is real estate, it's no surprise the best tax breaks are with real estate.
As CPA Tom Wheelwright has been telling us for years, the tax code is written to coerce people and businesses to do what the government wants.
And just in case you've heard the argument taxes are necessary to pay for government … there's a different perspective from someone well-qualified to have an opinion …
Click here to read the transcript of a public speech given by a high-ranking Federal Reserve official who admits …
…income taxes are NOT necessary to pay for government… AND the tax code is overtly used to manipulate private sector behavior for political purposes.
So will the tax breaks for real estate go away?
Probably not completely. But some of the best bonus depreciation breaks are already slated to expire soon … unless they're extended to create more stimulus.
We're not waiting around. There's a window of opportunity for real estate investors … so we think the smart move is to grab them while you can.
Until next time … good investing!
Late filers in the U.S. just got finished assessing last year's tax damages.  For some, it was a pre-Halloween shocker.
Fortunately, there's still some time left in the current year to make some smart moves and take advantage of some of the most generous tax breaks available to investors …
First, consider setting up a Qualified Retirement Plan.  Even if you don't fund it until next year, you'll need it in place by end of year or you lose the option.
Be aware that not all retirement plans are created equal.  In fact, there's one specific plan that can 10x your tax savings! 
Of course, there's a lot to consider when deciding how a QRP makes sense for you. 
That's why we asked tax strategist CPA Tom Wheelwright and QRP expert Damion Lupo to get on a video conference with us to talk through the pros and cons. 
One thing we'll talk about FOR SURE … is how to avoid the most dangerous and expensive mistake many real estate investors make with their retirement accounts. 
That ALONE makes it worth the time.  Plus, it's free. It's informative. And nothing's for sale.  
So click here now to register for The Tax Truth About Real Estate Investing with Retirement Accounts featuring Tom Wheelwright and Damion Lupo. 
But wait, there's more!  And that's not hype …
Another great opportunity for a HUGE current-year tax break comes from investing in oil and gas.
We know.  Energy isn't REALLY real estate … but it comes out of the ground, provides BIG tax breaks and passive income.  So it has a lot to offer real estate investors. 
Robert Kiyosaki first exposed us to the idea of using oil and gas for tax breaks.   
Since then, we've invited long-time oilman Bob Burr to join us aboard the Investor Summit at Sea™ to teach us about oil and gas investing. 
Bob's always a BIG hit.  We learn a lot. And we're happy to say, Bob will be back for our next Summit.
But you don't need to wait to have Bob explain oil investing.  You can click here now to listen to our recent interview with Bob Burr. 
Of course, today's topic is taxes … and while most real estate investors understand depreciation when it comes to buildings, most don't understand it when it comes to energy.
So we asked Bob and his team put together a short video to help you understand the terrific tax benefits of energy sector investing.  Click here now to request free access.
Last but not least on our list of year-end tax saving opportunities is … buy an investment property!
After all, investment real estate offers some of the best tax breaks available. 
As CPA Tom Wheelwright explains in this fantastic Investor Summit at Sea™ presentation … the current tax law's bonus depreciation provides HUGE tax benefits. 
Of course, you should never let the tax-tail wag the investment-dog.  Do your homework and be sure to pick a strong market and a great team.  
But accelerated depreciation schedules can make even a late addition to your property portfolio a big-time contributor to your tax-saving strategy.
So there you go … some great ideas about how YOU might save BIG on your 2019 tax bill.  Sure, it takes some effort, but the return on time could be HUGE!
Keep in mind … we're The Real Estate Guys™ and NOT the Tax Guys.  So be sure to work with your own qualified tax advisor to figure out what makes sense for you.
And if you need help finding a brilliant CPA who's well-versed in how to get maximum tax benefits out of your investments click here to connect with Tom Wheelwright. 
Happy Tax Planning!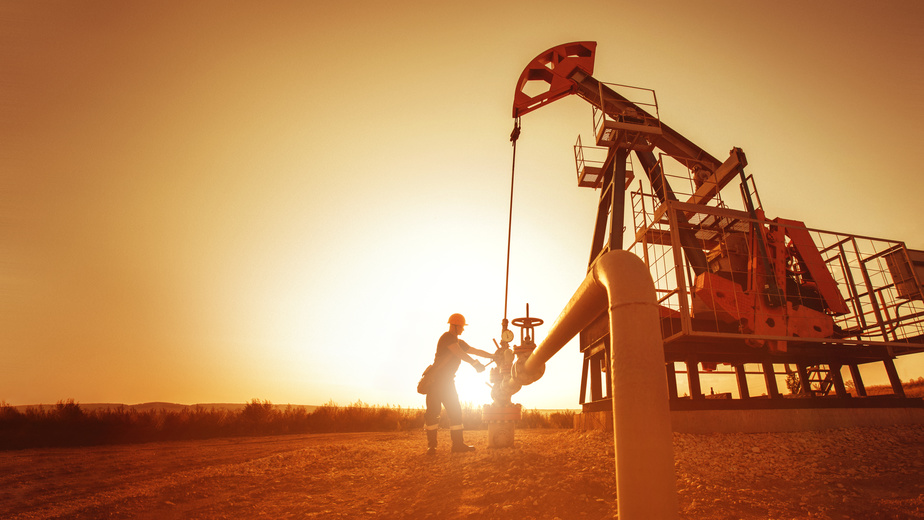 Land is at the heart of real estate investment. Some investors build on the land. Others profit from growing on the land. 
But today we're talking about the opportunities that lie UNDER the land … oil and gas. 
Many investors hop into real estate because of its tremendous tax breaks … but that often only applies to PASSIVE income. 
Oil and gas offer huge tax benefits that apply to ACTIVE income … that's why high-income earners love this niche. 
No investment is perfect … some forms of oil and gas investing come with high risks along with high rewards. That's why we called on a seasoned Texas oilman to learn more. 
We're exploring exciting strategies for finding more predictable profits and tax benefits in oil and gas. 
In this episode of The Real Estate Guys™ show, hear from:
Your drilled-in host,

Robert Helms

His drilling-down co-host,

Russell Gray 

Founder of Panther Exploration (PANEX),

Bob Burr
---
Listen
---
Subscribe
Broadcasting since 1997 with over 300 episodes on iTunes!
---
Review
When you give us a positive review on iTunes you help us continue to bring you high caliber guests and attract new listeners. It's easy and takes just a minute! (Don't know how? Follow these instructions).
Thanks!
---
A unique way to catch a break 
Today we're talking about a niche within real estate that has some unique upsides and some great tax benefits … and it's something you might not have considered before. 
Oil and gas is a very different type of investment … but there is a huge tax advantage to oil and gas investments that doesn't exist in too many other investment categories. 
So, if you're at the end of the year, and you've got a big tax problem, and you're trying to figure out where to deploy some capital … you could make an investment and get a tax break. 
Energy is forever. It's not a fad. It's not an industry that shuts down … and any type of economic recovery is going to require the development and consumption of energy. 
Oil and gas has a history with the petrodollar in association with the dollar and other currencies. But it also acts as a hedge against currency, because it's a commodity like gold. 
Another interesting aspect of oil and gas is it's not JUST oil and gas. There are many peripheries of the business. 
There are actual businesses that are associated with the industry that aren't directly oil … so you can make a profit based on the oil business without having the same level of risk.
We're hardly experts in oil and gas … but we are learning. And that's why we hang around with smart people who know a lot more than we do. 
One of those people is our guest is Bob Burr, founder of Panther Exploration (PANEX). He has been in the oil business for over 45 years … and he has plenty of expertise to share. 
Opportunities in oil and gas
The first thing to know about oil and gas is that there is certainly an economic benefit. Everyone goes to the pump and sees what happens to oil prices. 
But this time of year there is also a tax benefit. 
We often say that we don't let the tax tail wag the investment dog … but this niche might be the exception. 
If you invest a dollar in oil and gas, the federal government will let you write off all the intangible cost of that drill. 
"That means if you drill a hole in the ground and it has no value, it's a hole. They used to make us depreciate the equipment out over seven years and eventually you would write off 100 percent. Now we get to write off the equipment also," Bob says. 
Bottom line … you're talking about a 90 or 95 percent write-off against ordinary income the first year, right at the beginning. 
So, how do you get started?
There are really a couple of different ways to invest in oil. The first is exploration … trying to figure out where the oil is. 
Many of these properties are not owned. Instead, they are leased with wells that produce oil. 
Most people looking for the tax write-off don't want to be involved in exploration … because most of the time you don't hit oil. 
Instead, they want to be involved in wells that are already producing. Wells produce different amounts of oil each day depending on the location … but some wells have been producing for decades. 
The other option is to find other businesses associated directly with the oil and gas business that makes sense for investors. 
Three years ago, Bob and his team started to look at saltwater disposal wells. 
As wells produce oil, they also produce tremendous amounts of saltwater. You can't dump saltwater on the surface … it kills everything. 
So, the government requires producers to pump this water back down into the earth at a safe level. 
Bob pays a landowner to lease their land and builds a well to safely pump this saltwater … and other drilling companies pay him to take care of their saltwater waste for them. 
"We're operating a well now that in the first two years it was in production, it made $4.8 million," Bob says. 
Bob has also built off of this business by finding a way to clean the water before pumping it … allowing them to separate and remove any leftover oil and "skim extra off the top," if you will. 
"We're disposing of 10,000 barrels a day, and if even one percent of that barrel is oil, that oil is ours, and it adds up," Bob says. 
And the saltwater disposal investment gets the same tax benefit as oil and gas. 
For a niche like Bob's saltwater well, investors can expect to put in $100,000 per unit. 
They can then … depending on the details of the deal and after consulting a tax professional … write off 90 to 95 percent as ordinary income. 
Syndication is sacred
Oil and gas investment has the potential to be higher risk than other investments … that's why Bob and his team take their job so seriously. 
"I'm interested in one thing: Making money for us and our partners. That's why I tell my team that they have a moral responsibility to get serious," Bob says. 
That is one of the great messages that Bob has shared with us and with other investors at our Secrets of Successful Syndication event. 
Syndication is a sacred thing. You are working with somebody's hard-earned money. They're entrusting it to you. 
That's why an investor who is looking for this type of potential upside in terms of returns, as well as tax benefits, needs to understand and be educated on their prospects. 
To learn more about oil and gas investing, listen in to our full episode. 
More From The Real Estate Guys™…
The Real Estate Guys™ radio show and podcast provides real estate investing news, education, training, and resources to help real estate investors succeed.
---
Love the show?  Tell the world!  When you promote the show, you help us attract more great guests for 

your

 listening pleasure!
Most real estate investors focus on the structure on top of the dirt. Others profit by trading in the land itself. Still, others find opportunity in what grows on top of the land.
Today's show is about what comes from UNDER the dirt … oil and gas. And there's a LOT more to the story than meets the eye.
Real estate is famous for fabulous tax breaks, but they often only apply to PASSIVE income.
Also famous for huge tax benefits, oil and gas can be applied to ACTIVE income … making it a favorite of high-income earners.
Of course, no one wants to lose money … and some forms of oil and gas investing are high risk, high reward.
In this episode, we visit with a seasoned Texas oilman to explore exciting strategies for finding more predictable profits and tax benefits in oil and gas.
---
More From The Real Estate Guys™…
The Real Estate Guys™ radio show and podcast provides real estate investing news, education, training, and resources to help real estate investors succeed.
---
Love the show?  Tell the world!  When you promote the show, you help us attract more great guests for 

your

 listening pleasure!
Most people think of tax season as January 1 to April 15.
After all, that's when most people close the books on the previous year, issue and collect tax documents, prep returns, and settle up with the taxing authorities.
But for a host of real estate investors and entrepreneurs, the REAL tax season is right NOW.
It's a HUGE opportunity to dramatically improve your bottom line. And it just got BETTER …
States Fail to Overturn SALT Deduction Caps in Court
Forbes, 10/1/2019
Yes, that's a wonky headline that may not convey intelligible information … much less exciting opportunity for the casual reader.
But before you wander away bored, invest a few minutes to dig a little deeper …
For those unfamiliar, the recent Trump tax overhaul put a cap on the amount of State And Local Taxes (hence, the acronym SALT) that a taxpayer could deduct from their federal income tax bill.
There's some political disagreement about whether this is good or bad, or what the motivations might be … but the bottom line is it's the current law, and for now the courts are upholding it.
So what does it mean?
In short, high-income earners in high-tax states are now bearing the full weight of their tax bills at the federal, state, and local level.
High-income earners in high-tax states are paying MORE taxes.
As you might imagine, they're not happy about it. So while a few states banded together to fight the law in court, Main Street folks are fighting with their feet …
Americans abandoning New York, New Jersey, other high-tax states
Fox Business News, 4/25/19
But according to our friendly neighborhood tax strategist Tom Wheelwright CPA… this is largely unnecessary.
After all, your state tax liability is primarily derived from your federal taxable income anyway.
So the secret to reducing your federal tax is less about deducting state tax than it is about reducing or eliminating your federal tax liability altogether … by carefully following the instructions provided in the tax law.
And just in case you think that's unpatriotic and you'll starve your deserving federal government from much needed revenue, consider this amazing admission …
"The necessity … to tax … to maintain … solvency is true for state and local governments, but not true for national government.
Two changes … have substantially altered the position of the national state with respect to financing its current requirements.
The first … is … the … central banks. The second is the elimination … of the convertibility of the currency into gold."
This remarkably candid admission is a quote excerpted from an article titled, Taxes for Revenue Are Obsolete, which contains the transcript of a speech made by then-Chairman of the New York Federal Reserve, Beardsley Ruml.
But if taxes aren't needed for revenue because the Fed can print as much money it wants … what ARE taxes for?
Chairman Ruml says …
"Federal taxes can be made to serve … these purposes ….
… to express public policy in the distribution of wealth and income …
… to express public policy in subsidizing or penalizing various industries and economic groups …"
So when Tom Wheelwright says the purpose of the tax code is to coerce you into doing what the government wants you to do, he's not just making it up.
The good news is the government wants you to be an entrepreneur and investor.
They want you to start businesses and make investments in real estate and energy.
When you do, they reward you with huge tax breaks.
So much so, that when you do it right, you can eliminate virtually all your federal (and therefore state) income taxes.
And THIS is the time of year alert investors are making smart moves to capture those tax benefits before the end of the year.
Of course, as a savvy real estate investor you probably already know all about the tax benefits of real estate.
You might even be aware of how to use energy investments or a solo 401(k) to create big write-offs fast.
But MANY high-income earners don't.
This creates a BIG opportunity for syndicators to put together tax advantaged deals to help high-taxed earners reduce their tax bills.
And if you happen to be one of those highly taxed high-income earners, before you back up the moving van, take a closer look at the tax law …
… not as an obstacle, but as a road map to reorganize your affairs to reduce or eliminate your taxes.
When you do, you'll realize owning a business and investing in real estate are two of the smartest moves you can make.
Until next time … good investing!
More From The Real Estate Guys™…
The Real Estate Guys™ radio show and podcast provides real estate investing news, education, training, and resources to help real estate investors succeed.
---
Love the show?  Tell the world!  When you promote the show, you help us attract more great guests for 

your

 listening pleasure!