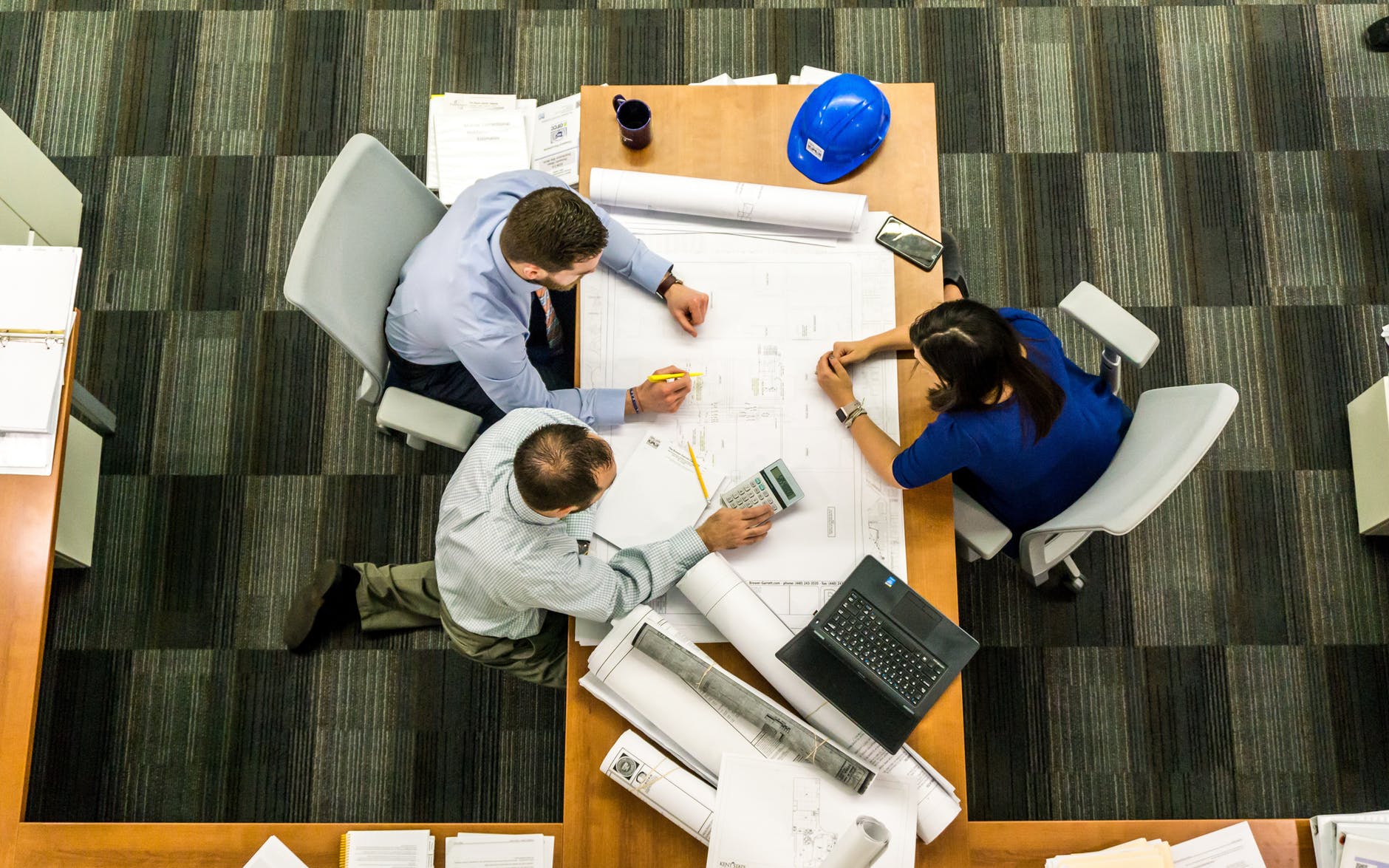 There's no such thing as a perfect investment … but real estate sure comes close!
But with any investment … you have to be smart. One important aspect of smart real estate is taking advantage of powerful tax breaks. 
We're diving deep into one of the best tax benefits that real estate offers to investors like YOU … cost segregation. 
In this episode of The Real Estate Guys™ show, hear from:
Your appreciated host,

Robert Helms

His depreciating co-host,

Russell Gray
Cost segregation authority, Erik Oliver
---
Listen
---
Subscribe
Broadcasting since 1997 with over 300 episodes on iTunes!
---
Review
When you give us a positive review on iTunes you help us continue to bring you high caliber guests and attract new listeners. It's easy and takes just a minute! (Don't know how? Follow these instructions).
Thanks!
---
Increase cash flow and reduce taxes
You can make a lot of money in real estate … but you can also pay a lot of taxes. 
Today, we're going to show you how you can increase cash flow and reduce taxes with investment real estate. 
Beyond monthly cash flow from a real estate property, you can also make money as your property appreciates over time. 
That equity is locked into the property until you do something about it … like refinancing or selling. 
You also have the benefit of amortizing a loan. Every month when you make your mortgage payment, part of it goes to pay interest while the other part pays down the principal. Each time you pay down the principal, you own more of the property.
But the way to make money we are focusing on today is … tax benefits!
CPA Tom Wheelwright has taught us that if you want to know what a nation wants its citizens to do with their invested capital … just look at the tax code.
The tax code is a series of incentives … and these incentives will benefit your bottom line and enhance your cash flow.
The tax code can be especially helpful in those early years of purchasing a property when there is a lot of expense … above and beyond what you get over the life of the property. 
We should remind you that we're not tax advisors or professionals. We give ideas and information. We'll be sharing a lot today … but sit down with your tax professional before you make any major decisions. 
Make sure you have a tax professional that truly understands this niche … preferably one who owns investment property themselves or whose practice serves a large percentage of real estate investors.
And … don't let the tax tail wag the investment dog. 
You don't want to invest in something just because of a tax benefit. Instead, find a great market, a great property, a great niche. 
Then, you're going to seek to exploit the tax law legally in your favor to the best degree you can. 
Today, we're going to talk about a tax benefit that most multifamily and seasoned long-term developers and investors know about … but many smaller investors haven't discovered yet. 
What is cost segregation?
Erik Oliver is an authority on cost segregation. 
Depreciation accounts for a loss of worth in your asset. Some things depreciate, while others don't. 
Land doesn't wear out … so it isn't depreciable. But gutters do … so they are. 
"Cost segregation is simply accelerated depreciation," Erik says. Many people get into real estate in order to take advantage of the depreciation loss. 
"We depreciate our real estate over either 27.5 years for residential properties or 39 years for commercial properties," Erik says. 
Cost segregation means that you accelerate that timeline instead of taking 1/39 of your depreciation each year. 
It starts by identifying the different components of your building and segregating out those components into shorter asset lives. 
For example, the IRS allows you to depreciate carpet over five years. Instead of having to lump that together with your 39-year asset cost, cost segregation comes in and puts a value to that carpet, allowing you to depreciate it over a much shorter time frame. 
Accelerating the depreciation means more tax benefits, sooner. 
Let's put some numbers to it for a simple example. 
If you own a $270K duplex, you'll get to write off $10K every year against your income for the next 27.5 years without doing cost segregation. 
If you were to do cost segregation on that duplex, the analysts will identify roughly around 30 percent of that $270K and categorize it into 5, 7, or 15 year property. 
Depending on when you bought the property and what the laws were at that time, you may be able to write off all of that 5, 7, and 15 year property in year one. 
That's over $70K that can be written off in the first year instead of $10K. 
What does an analysis look like?
Cost segregation is a process generally done in conjunction with an engineering firm and accounting firms. 
In order to complete a cost segregation study, you've got to have construction engineers that can go in and reverse engineer these buildings, so to speak. 
You also have to have someone with tax knowledge to take that information and make it work for you. 
Many CPA firms will partner with an engineering firm to offer this service to their clients. 
The IRS has actually put out an audit guide that most cost segregation companies follow. It's 13 steps and requires a site visit. 
"Typically, we'll send one of our construction engineers out to the property for them to do an inspection," Erik says. "They're looking for things like retaining walls outside, drainage in the parking lot, what type of flooring and window coverings are used, etc."
The resulting reports are pretty detailed … usually about 40 to 60 pages long. They basically line item every component of the building. 
"We do go over everything from flooring to cabinets to countertops. We'll even go out and count the trees and bushes," Erik says. 
Cost segregation studies can cost anywhere from $7K to $15K. Erik says he recommends you get an estimated cost for a study for any property over $200K. 
"Sometimes, depending on a number of variables, it may not make sense to do a cost segregation, but you should always look into it in case it does make sense," Erik says. 
Most cost segregation companies will do a free benefit analysis to make sure that you are going to get significant tax savings from completing the study. 
For more on cost segregation … listen to the full episode!
---
More From The Real Estate Guys™…
The Real Estate Guys™ radio show and podcast provides real estate investing news, education, training, and resources to help real estate investors succeed.
---
Love the show?  Tell the world!  When you promote the show, you help us attract more great guests for 

your

 listening pleasure!
While there's no perfect investment vehicle, real estate done right comes pretty close.
And an important aspect of smart real estate investing is the extremely powerful tax breaks.
In this episode, we dig into one of the best tax benefits real estate offers. Let's just say you need to see it to depreciate it.
---
More From The Real Estate Guys™…
The Real Estate Guys™ radio show and podcast provides real estate investing news, education, training, and resources to help real estate investors succeed.
---
Love the show?  Tell the world!  When you promote the show, you help us attract more great guests for 

your

 listening pleasure!
Tax policy can be a VERY polarizing issue.  Just think about what happened in Boston in the late 1700's.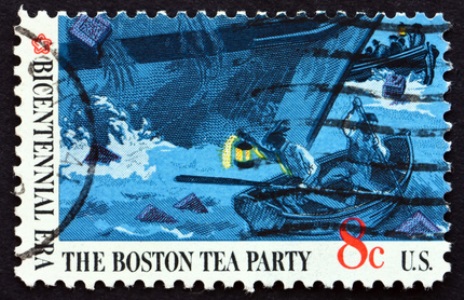 However, tax considerations play a big role in the decisions real estate investors make when choosing markets, financing structures and hold terms.  All diligent real estate investors spend a lot of time with their tax strategist to manage their portfolios for optimum tax benefit.
But most of that work is done inside the tax code…which grows out of the tax statutes passed by Congress…which grow out of tax philosophy, AKA tax policy.
Working backwards… tax policy is what gives birth to the tax code.
So if tax POLICY changes, then it will directly affect the tax CODE…and YOUR strategic investment decisions.
And it's not just you, the small time real estate investor, who's affected.  There's also the big REITs, hedge funds and mega-millionaire real estate investors.
But it's even BIGGER than that.
Consider how tax strategy impacts the decision making of corporations, small businesses and bond investors (where much of the money we borrow to buy real estate comes from).
So any proposed tax reform, whether we agree with it or not, has the potential to DIRECTLY impact the flow of capital, the expansion of supply and the formation of jobs…in YOUR local markets.
To talk about the current state of tax reform as the U.S. heads into a major election year:
Your well-formed host, Robert Helms
His deformed co-host, Russell Gray
Tax reform activist and author, Grover Norquist
Billionaire, author, former presidential candidate, Steve Forbes
If you're familiar with our guests, you already know they share a particular slant when it comes to tax reform:  smaller and simpler is better.
You may or may not agree.  That's okay.  While Steve Forbes and Grover Norquist may want to persuade you to their particular philosophy, that's not what this episode is all about.
The fact is that we're headed into a major election year.  It's one that promises to include heated debate about how best to improve the state of the U.S. economy.
And a big part of the discussion will include what to do about the enormous and complicated U.S. tax code.
If Donald Trump is right when he says all the politicians do is talk but nothing happens, then maybe you don't need to pay much attention.  After all, the tax code hasn't changed much since Ronald Reagan pushed through the Tax Reform Act of 1986.
BUT…if you're a geeky student of economic history like we are, you may recall that quite a few MAJOR events occurred in the wake of the last major tax reform…such as the Black Monday stock market crash of 1987 and the real estate bust of 1989.
However, we're not here to dissect the 1986 tax reform act.  We encourage you to go back and study it for yourself.
The point right now is that MANY inattentive investors…both real estate and stock…got CRUSHED by the ramifications of tax reform.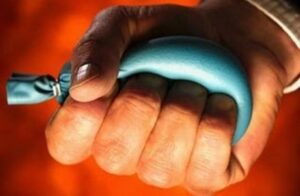 It's called The Law of Unintended Consquences.  We call it the "squish" factor.
If you've ever squeezed a balloon in your hand, you know that under pressure the volume of the balloon will move…sometimes very rapidly…and pop out someplace.  But you can't always predict when and where.
Sometimes politicians mean well (stop laughing…sometimes they do)…but the road to you know where is often paved in good intentions.
Again, we're not saying tax law should or shouldn't be reformed.
But if tax reform actually happens, it often means good and bad things happens…some anticipated and some not.
All that to say, we think paying attention to the potential for serious tax reform is an important use of time…especially when political change is in the air.
So we decided to sit down with two of the most outspoken proponents of tax reform, Grover Norquist and Steve Forbes.
Grover Norquist is the President of Americans for Tax Reform, an organization that was formed in 1985 at the request of then President Ronald Reagan for the purpose of advocating for the tax reform which was eventually enacted in 1986.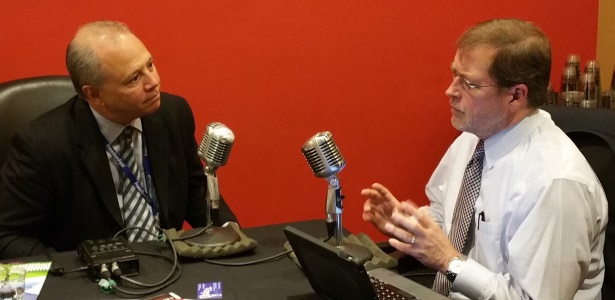 In a nutshell, the objective is to reduce the burden of taxes on the private sector so those resources can be redirected to more productive uses.
The thesis is that less tax means more growth, so even though the percentage of tax is a smaller part of GDP, the actual taxes collected are higher.
Does it work?
For our purposes, it doesn't matter.  What we want to know is how businesses and individuals respond to it…or are likely to.
Norquist advocates for a lower corporate tax.  He says at 35% (which is higher than both Greece and France), the current corporate tax rate is a de-motivator for economic growth and job creation in the U.S.
So Norquist wants to see the corporate tax pushed down to 20%, which he says is about "average" among the major developed nations.  At this rate, he says, the U.S. is on a level playing field to attract and retain major employers.
Our question is…and if you know any CEOs or if you are a CEO of a major company, please let us know…what do CEOs think?  Will a lower corporate tax motivate corporations to stay, expand or move in to the U.S.?
We want to know because where jobs are likely to grow and stay is a very important consideration when choosing which geographic markets to invest in.
Norquist also favors the elimination of taxes on savings and investment.
This is the exact opposite of the reported position of presidential hopeful Hillary Clinton.  She's calling for an INCREASE in capital gains tax…to nearly 40%.
However, Clinton says this will only affect the .5% who earn more than $412,000 a year.
(Note: You should go look up how many people the original income tax was supposed to affect…and compare it to how many are affected today…)
But if you flip houses, it's easy to get over $412,000 a year in total income.
Think about how paying DOUBLE the capital gains tax would affect YOU.  Would you be able to do more…or less?  Would create more work for your teams…or less?  Would the higher tax create more jobs…or less?
Our next guest, Steve Forbes has a very simple proposal…one he's been advocating for nearly 20 years.  One thing you can say about Forbes…he's persistent.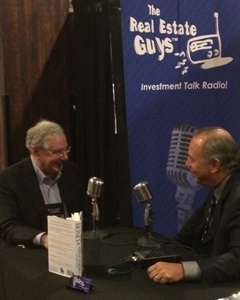 Steve Forbes' proposal is to simply implement a flat tax.  It's an idea that GOP presidential hopeful Rand Paul is advocating for.
Forbes' contention is that a flat tax frees up about 6 billion hours a year currently dedicated by businesses and individuals dealing with today's highly complex tax code.  He believes when this time and effort is redirected into innovation and production, job creation wouldn't be far behind.
We don't know which, if any, tax proposal will ever see the light of day…or if one does, what at the actual effect will be.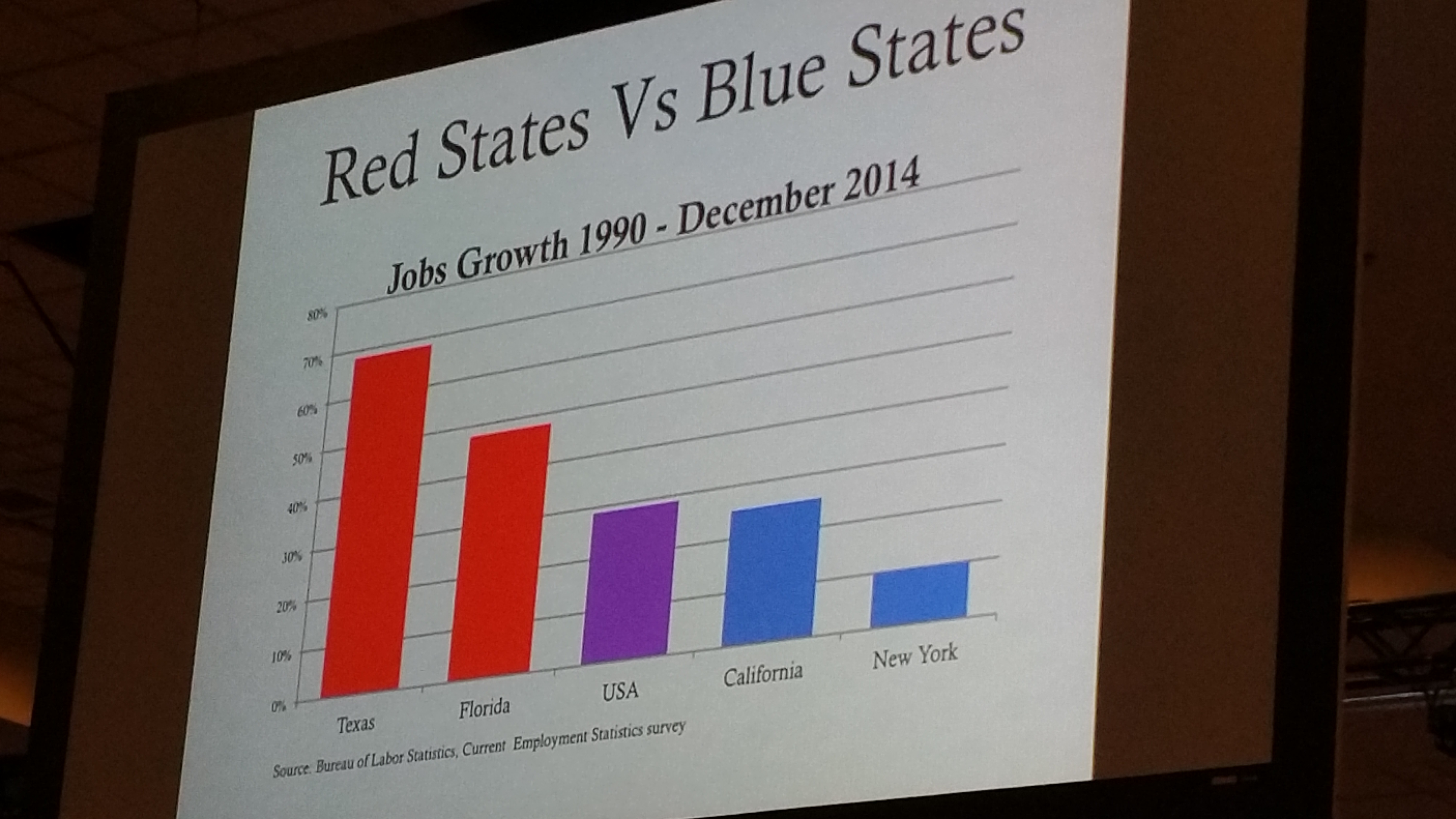 But we do know what of the four largest states in the Union…which are New York, California, Texas and Florida…two have gained the MOST jobs over the last decade while two have LOST the most jobs.
According a data we say presented by economist and former Wall Street Journal editor Stephen Moore…New York and California are the losers, while Texas and Florida are the winners in terms of both job growth AND net migration growth.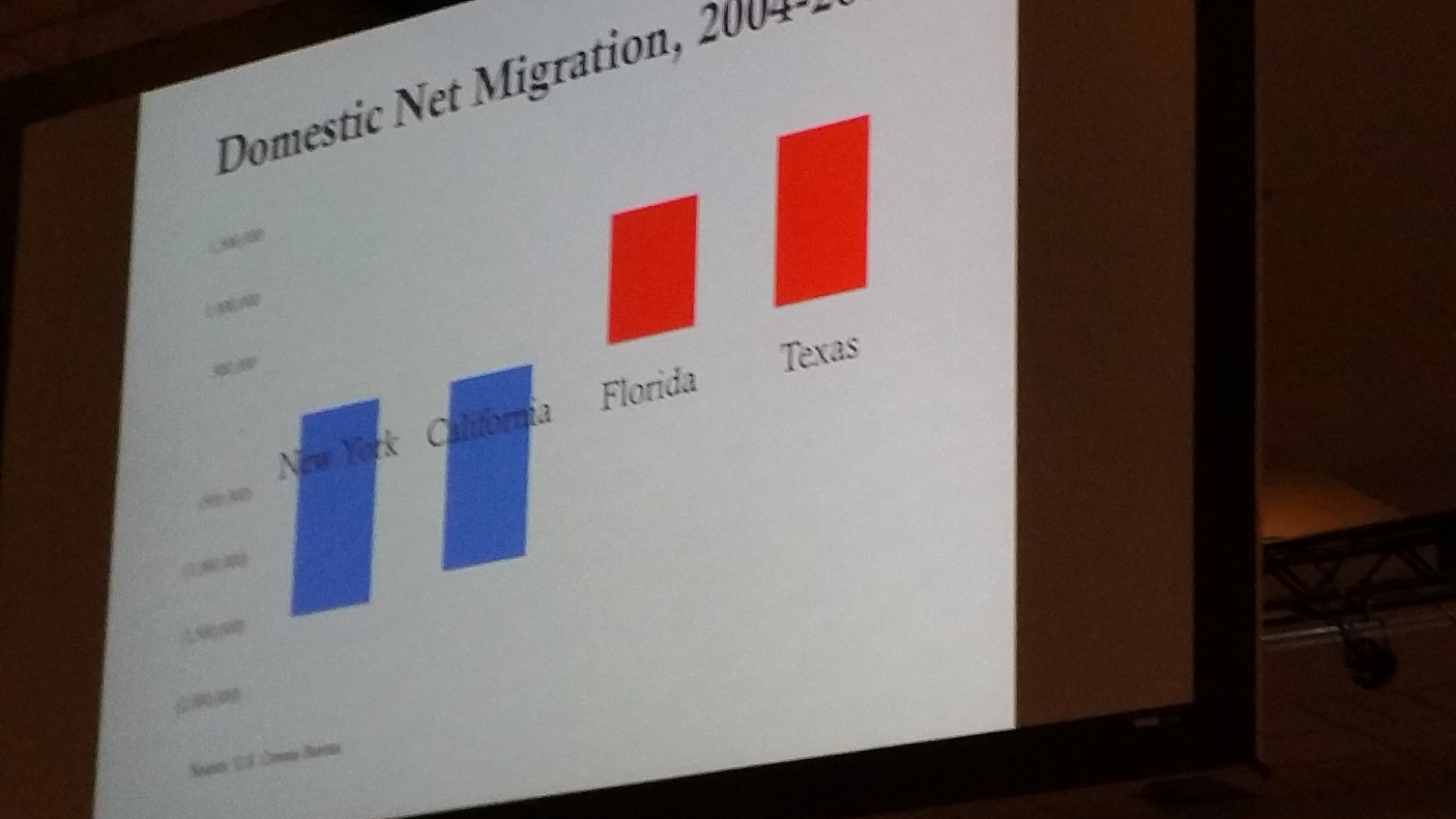 And it so happens that the losers happen to have the HIGHEST tax burden, while the winners have NO state income tax.
Coincidence?  Maybe.
But if you've been watching TV lately, you may have seen ads for StartUp NY, which is a state government sponsored initiative that "offers new and expanding businesses the opportunity to operate tax-free for 10 years" as a way to create jobs in New York.
They say imitation is the highest form of flattery.  So perhaps this is New York's way of tipping its hat to Texas and Florida?
We don't know.
But we do know that two of the BEST real estate investment markets have been Texas and Florida.  Not surprising since people and jobs are the two biggest factors which drive real estate.
The bottom line is that tax policy affects real estate investors…so it's worth paying attention to.  Especially in a major election cycle.
So tune in and listen to what our expert guests have to say about some of the current tax reform proposals being floated around…and consider how any such reform might affect you and your real estate investing.
Listen Now: 
The Real Estate Guys™ radio show and podcast provides real estate investing news, education, training and resources that help real estate investors succeed.
It's said the only things which are certain are death and taxes.
We think this could be modified to DEBT and taxes….especially when you consider the relationship between the two.  BUT…we'll put our tin-foil hats in our lead cased fire-proof safe and focus on the tax…er, task…at hand.
We were out in the Phoenix area to visit Robert Kiyosaki and decided to pay a quick visit to a nearby friend and tax guru.  We'd heard there was a new regulation all real estate investors need to know about…
Talking taxes in the top of office to Tom's tower…
Your regular host, Robert Helms
His irregular co-host, Russell Gray
CPA, best-selling author and Rich Dad Advisor, Tom Wheelwright
Let's face it…taxes are NOT the most titillating topic.  After all, we'd all much rather focus on MAKING money, than spending dozens of hours and thousands of dollars tallying up how big a slice to send to the tax man.
And of course, just when you think you've got everything dialed, the tax man changes the rules of the game and hopes you're not paying attention.  It's a constant and unproductive game of cat and mouse.
SO…
If you decide to play, you'll need to find a way to keep up on the changes.  And then organize your activities to utilize EVERY deduction you're entitled to.  That's why you want a great tax advisor on your team.
Robert Kiyosaki makes a lot of money.  The guy he depends on to minimize the tax bite is Tom Wheelwright.

Tom's a bit of a nut job.  He actually LIKES taxes.  Weird.  But there's no accounting for taste.
But thankfully, guy's like Tom are out there.  And he pays attention to all the things that affect real estate investors.  So when he called and told us about some new tax regulations, we wanted to learn more.
Of course, we brought along our microphones and captured the conversation…because that's what we do.
Keep the Main Thing the Main Thing
When it comes to taxes, it's so easy to focus our efforts on paying LESS.  Sounds good, right?
Of course, the easiest way to pay less tax is to make less money…so be careful what you wish for.
Tom says your focus should be on MAKING MORE MONEY…and that's also true when selecting an advisor.  That is, your advisors are investments…just like your real estate…and you should select them based on their potential to MAKE you money.
It's a subtle, but important difference.  Otherwise, the temptation is to think of them as an expense…hire the cheapest, and get costly results.
The goal is to INCREASE the amount of money you pay for advisors, taxes, interest and insurance…and have those investments decrease as a percentage of your income.
To Change Your Tax You Must Change Your Facts
This is no different than the person who buys a horrible property in a terrible area and rents to the tenant from hell…then shows up at some poor property manager's doorstep with a problem they need fixed.
In other words, if you want the property's performance to improve, the conditions and circumstances need to change.  A property manager can only do so much with a bad situation.
The same is true for your taxes.
To get a beneficial tax result, you need to create better factual circumstances.  But it's much harder to rewrite history, so it's wise to understand basic taxation principles in ADVANCE, and then conduct your affairs in such a way that you create the most favorable tax result as you go along.
Obviously, this means getting an education and working closely ALONG THE WAY with your tax advisor.
Duh.  But knowing you need to do it and actually doing it are two different things.  So DO IT.
This Promises to Be a Crazy Tax Year
Tom tells us there are a number of items which are making tax filing a little more…taxing…this year.
The biggie is the new repair regulations.  Without getting lost in the weeds, the short version is that the IRS has issued new regulations designed to clarify a specific area of tax law which affects ALL real estate investors and most small business owners.
It has to do with how certain expenses are classified and whether they are treated as capital or ordinary expense.
Yeah, we don't get it either.  That's why you need a guy like Tom.
The point is that if it affects you…and if you own investment real estate, it probably does…then you'll have to file one (or more!) of Form 3115 Change of Accounting Method.  So be sure to ask your tax advisor before you file for 2014.
The Affordable Care Act is making things more complicated for individuals and small businesses this year also.  But that's been all over the news, so you're probably aware of it.  If not, your tax advisor will help you.
A couple of other items Tom says to keep an eye on are President Obama's proposal to charge capital gains tax at death (yes, it's true…death and taxes together again);  and a proposal to change the "carried interest rule", which would effectively cause real estate developers to pay ordinary income tax on certain items which are currently classified as long term capital gains.  Ugh.
So listen in to CPA Tom Wheelwright and find out what's happening and how it affects you!
Listen Now: [sc_embed_player fileurl="http://traffic.libsyn.com/realestateguysradio/New_Tax_Regulations_Every_Real_Estate_Investor_Must_Know.mp3″]
The Real Estate Guys™ radio show and podcast provides real estate investing news, education, training and resources that help real estate investors succeed.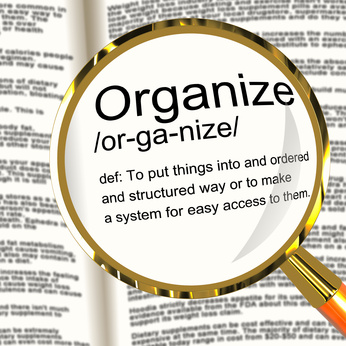 Most people we know (ourselves included) would like to be more organized.
When it comes to investing and wealth management, great organization is more than just a convenience.  It's a necessity.  Otherwise you risk losing everything you've worked so hard to build.
So while doing deals and chasing profits is exhilarating, there's a bigger picture every investor should be proactive about attending to.
Because the worst time to find out your asset protection and estate planning strategies are inadequate is when you need them.
In the very organized mobile studio for this episode of The Real Estate Guys™ radio show:
Your very adequate host, Robert Helms
His inadequate and disorganized co-host, Russell Gray
Returning guest, new Summit at Sea faculty member and estate planning attorney extraordinaire, Jeffrey Verdon
When we were little boys, we played a now classic Hasbro board game called Chutes and Ladders.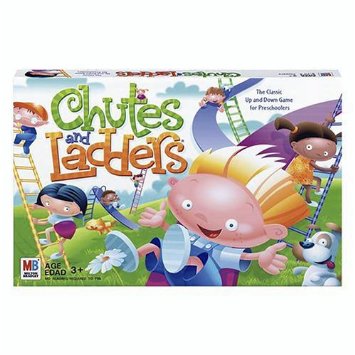 The premise is simple.  Your goal is to climb up the ladders to the top of the board.  You get opportunities to climb up when you land on "good decisions".
But if you land on a "bad decision", you slide down a chute to the bottom of the board…effectively wiping out all or part of the gains made from your good decisions.
Yes, it's true…Chute Happens.
It reminds us a lot of real estate investing.
Because it's easy to get excited about the thrill of climbing the ladder of investing success…finding deals, organizing funding, managing cash flows.
Heck, for hard core real estate enthusiasts, even dealing with some of the land lording hassles is actually fun.
But because investors and entrepreneurs tend to be optimists, we are prone to procrastinate about paying attention to protecting, preserving and passing on the wealth we work so hard to accumulate.
It's just not as fun.
However, negatives can't be ignored.  Because sooner or later, EVERYONE has to deal with negatives.
Real estate is the most litigious of all asset classes, but even if you're among the fortunate few who never end up in a lawsuit…eventually everyone dies.  And it's hard to think of anything more negative than that!
But estate planning is more than just organizing your affairs in preparation for your death.  It's about risk mitigation, tax management and wealth preservation.
The good news is it's a lot like constructing a building.  It takes a lot of planning and effort on the front end, but once it's built, the maintenance is fairly manageable.
So what does that look like?
Well, it's far too big of a topic for a simple blog or podcast.  But our guest Jeffrey Verdon gives us some important pointers.
Like designing a building, first you need to decide what you want the finished product to look like…how you want it to function.  You don't have to know all the details.  It's just a big picture design.
Then, you get the "engineers" (attorneys and tax advisors) involved to design it according to your big picture plan.
And just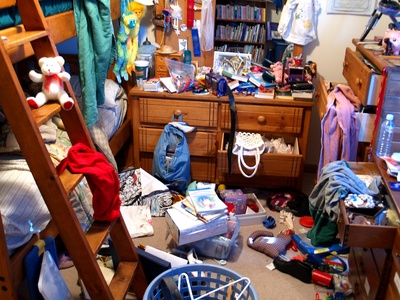 like a real life construction plan, you'll probably have to make concessions between what you want, what is structurally sound, and what is cost effective based on your budget.
Once it's designed and engineered, then it can be constructed.
To switch metaphors, think of it like a closet organization project in advance of a shopping spree.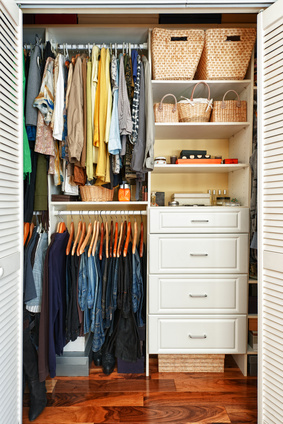 First, you lay it all out.  Then you build it.  Then you put the stuff you already have in the correct places.
Now when you go shopping and come home with all your treasures, there's a proper place for everything.
And if you are disciplined to keep up on the maintenance, you can keep it fairly organized all the time.
Coming back to real estate…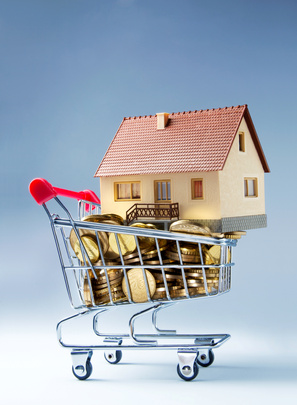 When you have your structure in place, and you know how to use is, when you go out shopping for properties, signing documents, receiving checks and conducting business, you know where everything goes.
Jeff says the most common mistake most real estate investors make is either holding all their properties in their own name, or holding them all in just one entity.
Another common mistake is holding them in a corporation…even an "S' corporation.
Remember, the time to find out your entity structure isn't well designed to protect your wealth from creditors, predators and over-zealous taxation isn't when the challenge is upon you.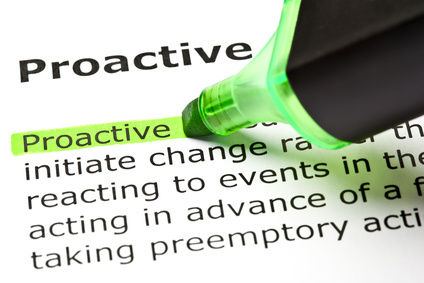 It's best to prepare for the inevitable storms of life before the dark clouds roll in.  And it starts with getting educated.
So listen in as we talk big picture planning with attorney Jeffrey Verdon!
Listen Now:
Want more? Sign up for The Real Estate Guys™ free newsletter!
Don't miss an episode of The Real Estate Guys™ radio show!  Subscribe to the free podcast!
Stay connected with The Real Estate Guys™ on Facebook!
The Real Estate Guys™ radio show and podcast provides real estate investing news, education, training and resources that help real estate investors succeed.
Are you kidding?!?  Life insurance?  What does life insurance have to do with real estate – and how can it help a real estate investor succeed?  Good questions!  So we turned to one of the foremost experts on the creative uses of life insurance and learned how to add another powerful financial tool to our investor's tool box. Check it out!
Backing the hearse up to the studio doors:
•    Chief Undertaker and Show Host, Robert Helms
•    Pallbearer for Hire and Co-Host, Russell Gray
•    Hearse Driver and "The Godfather of Real Estate", Bob Helms
•    Non-traditional Financial Planner, Kim Butler
Let's face it.  Most people would cross the street to avoid a life insurance salesman.  Who wants to spend a bunch of time talking about dying?  Worse, who wants to spend money on a product you hope you never use – and when you do, all the benefits go to someone else? Yuck!
That's what we thought until we met Kim Butler.  Kim calls herself a "non-traditional" financial planner, which had us liking her right away.  If "traditional" means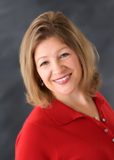 turning your money over to the Wall Street Wizards to play with, we're not fans.  So we're very interested in what Kim has to say.
Kim teaches what she calls "Prosperity Economics" and what it means to real estate investors.  Sitting here wallowing in the Great Recession, "Prosperity Economics" sounds pretty good!
The first thing Kim tells us is that life insurance "done right" means benefits to the LIVING! What a great concept!  She says rather than waiting to die to "enjoy" (we use the term loosely) the benefits of life insurance, she explains how life insurance is a powerful financial tool in the here and now. We like it.
One of our FAVORITE parts of the discussion is when Kim reveals how one particular type of life insurance has amazing similarities to real estate as a financial tool.  Even better, she tells us how savvy investors actually use life insurance not as an investment, but as a cash management tool.  Very interesting!
We came away with pages of notes – and are still hungry for more!  Look for a follow up show on this intriguing topic in the near future.
Listen Now:

Don't miss a show!  Subscribe to the Free Podcast
Want More? Sign Up for The Real Estate Guys Free Newsletter!
It's the most wonderful time of the year….
Not Christmas. Tax time!  This is the time of year when all the bills from the holidays show up in the mail, along with your 1098's, 1099's, W2's, 1040's and our personal favorite, the K1.  Let the fun begin!
Before you tune out, we invite you to listen to our recent interview with CPA Tom Wheelwright.  He promised us he could make taxes fun, to which we said, "Great!"
So we broke out some month-old eggnog, stoked the fire in the fireplace, and tossed a few chestnuts into the pan for some good old fashion roasting.
Huddled around the microphones to talk taxes:
•    Your Host, Robert Helms
•    Co-host and Financial Strategist, Russell Gray
•    A man who has probably paid more taxes than everyone else on the show combined, The Godfather of Real Estate, Bob Helms
•    Certified Public Accountant, Tom Wheelwright
Like little kids on Christmas morning, we came into the studio to open up gifts of tax wisdom from one of the brightest real estate tax advisors we know.  After a few opening comments, we got Tom Wheelwright on the phone and started the grilling.
Tom opened up with some paradigm breakers as he explained that taxes are not only fun, but actually a very powerful tool for wealth creation.  Wow! Sounds good to us!
Then we asked him, "What are the most common and costly mistakes most real estate investors make?"  One of his answers astounded us when he told us about a special form every investor should know about, but few use properly.  Getting it wrong can cost you many thousands of dollars!
It would be sacrilegious to talk taxes and leave out 1031 exchanges, but for most experienced investors, the 1031 is old news.  And in today's challenging economy with so much equity in hiding, who cares about a 1031 anyway?  So Tom gave us some great tips on why we might NOT want to use a 1031 exchange.  What????
Now that the eggnog was kicking in, we got into some of the tax changes for 2010 (and beyond) that affect real estate investors.  Then he gave us the inside scoop on how to find a great real estate CPA.
Before we knew it, the show was over!  Time flies when you're having fun.  The topic wasn't as taxing as we thought!
Don't miss a show! Subscribe to the Free Podcast
Want More?  Sign Up for The Real Estate Guys Free Newsletter!