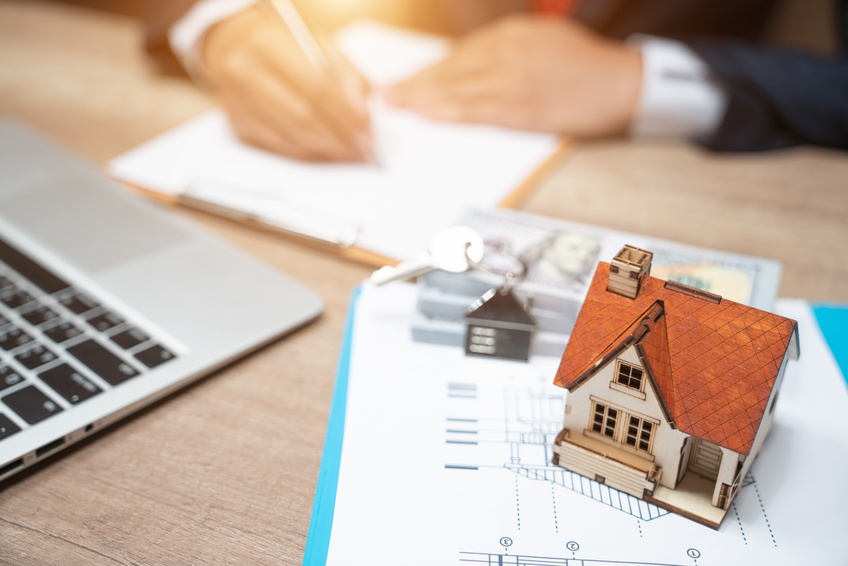 When it comes to positive cash-flow, there are two things more important than your investment property … your market and your team. 
Our good friend Terry Kerr at Mid South Home Buyers knows this better than anyone. 
Terry and his team have cracked the code for consistent cash-flow from rental homes in one market … and are expanding into another!
We sat down with this world-class investor to find out why, where, and how he is creating positive cash-flows with turnkey rentals. 
In this episode of The Real Estate Guys™ show, hear from:
Your cash-flow crazy host,

Robert Helms

His go-with-the-flow co-host,

Russell Gray 

Owner and founder of Mid South Home Buyers,

Terry Kerr

New investor contact at Mid South Home Buyers,

Liz Nowlin
---
Listen
---
Subscribe
Broadcasting since 1997 with over 300 episodes on iTunes!
---
Review
When you give us a positive review on iTunes you help us continue to bring you high caliber guests and attract new listeners. It's easy and takes just a minute! (Don't know how? Follow these instructions).
Thanks!
---
Market, team, and cash-flow
We're talking about a resilient market that has been a great cash-flow area for YEARS … Memphis, Tennessee. 
When we first looked into the Memphis market it was a little blue-collar town and the bankruptcy capital of the United States. 
Price points were low … and on paper it looked like cash-flow was solid. 
Many investors are suspicious of high cash-flow markets … they often mean high expenses, high turnover, tough demographics, and difficult management. 
But when markets get overheated and financing goes away, what really matters is cash-flow.
You can make money in these types of markets … you just need to have the right team. 
A team that has … for us … stood head and shoulders above the rest has been Terry Kerr and the experts at Mid South Home Buyers. 
Terry and his associate Liz Nowlin run the gold standard investment operation in the Memphis area. They have over 2,500 homes … and a waitlist of eager investors hoping to partner with them. 
So, Mid South Home Buyers is expanding into a new market … and they're here to share what they've learned in Memphis … and their predictions for future opportunities. 
Creating turnkey investments
Terry is Memphis born and Memphis raised. He started buying and flipping properties … and ended up forming a property management business. 
Now, his team at Mid South Home Buyers purchases homes, renovates them, leases them to residents, and sells them to investors. 
Terry and his team have some creative approaches to the process. 
Homes are outfitted with the same fixtures … saving time and purchasing power. 
And they now purchase materials directly from suppliers … basically building their own personal hardware store … opening budgets to more rehab for each property. 
Essentially, they're creating turnkey investments. They find the property, figure out what needs to be done, do it, and find a tenant. 
Not to mention that they manage about 2,700 houses in Memphis, too!
It's all about becoming more efficient … and efficiency leads to cash-flow. 
The biggest … and really only … complaint we hear from investors is that Terry and his team only operate in Memphis … but now they're delving into another market. 
They're moving to … Little Rock!
Making the move to Little Rock
We've had our eyes on Little Rock for a while now. It's definitely a market on the move. 
Little Rock is about two hours away from Memphis … and it's a greater population that covers a greater area. 
The Little Rock properties will look just like those in Memphis … the same renovation materials, same fantastic price-to-rent ratios, and the same long warranties and occupancy guarantees. 
"We're going to be doing the same top of the line rehab with slightly under market rents to give us the best occupancy rate. Right now in Memphis, we're at 99.4 percent occupancy," Terry says. 
But in any venture … it's important to expand to meet investor demand without compromising quality. 
"It took us several years to make the jump to Little Rock, because we wanted to make sure that our systems and foundations were built correctly," Terry says. 
If the rehab is high quality … then the resident is happy. When the property doesn't break down for the owner … then the owner's happy … and they buy more properties!
Since Little Rock is so close to Memphis … Mid South Home Buyers can keep central command in the same location.
Arkansas has excellent tenant-landlord law and tons of houses in the "goldilocks construction style" … not too big, not too small. 
"We've got a lot of beautiful brick houses between 1,000 and 1,500 square feet, three bedroom, two bath, ranch-style homes built on a slab. It's a good, low-maintenance construction style," Liz says. 
And the really great thing? All of these Little Rock properties will be offered straight down the waitlist … music to investors' ears!
Advantages of a turnkey operation
There are several advantages to considering a turnkey operation … one where everything is done for you. 
First, you have a quality renovation every time. 
When you work with a company like Mid South, which holds every renovation to an identical standard, you know what you're getting. 
Mid South homes have a brand new 30-year roof, new water heater, new furnace, new air condenser, and everything from door knob handles to ceiling fans with bumper to bumper one-year warranties. 
Second, it's easier to keep accountability in one place. 
Since Mid South is there from start to finish, they can offer you a lifetime occupancy guarantee … if your property is vacant for more than 90 days, they start paying you rent on day 91. 
"And we're proud to say we've never spent a penny on that. because our properties don't stay vacant that long," Liz says. 
Third, you can see what you're getting … in every phase of the process … before you invest. 
When Mid South clients take advantage of viewing the inventory in person before buying … it pushes their confidence through the roof. 
"I give potential investors a tour of our offices and show them houses in four stages of renovation, so they walk away with a great understanding of our business model," Liz says. 
And, they get a taste of some world class barbecue … it is Memphis after all. 
Whether it's your first investment or your 400th … turnkey rentals could be the positive cash-flow solution you're looking for. 
Listen in to the full episode to learn more!
---
More From The Real Estate Guys™…
The Real Estate Guys™ radio show and podcast provides real estate investing news, education, training, and resources to help real estate investors succeed.
---
Love the show?  Tell the world!  When you promote the show, you help us attract more great guests for 

your

 listening pleasure!
When the talking heads on mainstream financial media talk about real estate, they often refer to it as an "asset class."
And lately, they say real estate is "in a bubble."
No wonder so many of them are mystified about how the real estate guy in the White House goes about his business.  But that's a different discussion.
Today, we're focused on the huge difference between how real estate investors and paper investors see the world … and why it matters.
Because the way you think affects the way you act … which affects your results.  
If you pay too much attention to people who don't understand your business, you'll probably make bad decisions.
Folks who deal in "commodity" assets like stocks, bonds, currencies … even precious metals, oil, food and other resources …
… think in terms of charts, graphs, trends, and asset classes.
By "commodity", we mean a group of individual items which are all identical. 
So an ounce of gold, a share of Apple stock, a U.S. Treasury bond, a barrel of oil, the U.S. dollar, or a bushel of wheat …
… are all virtually identical in any market, anywhere in the world.  They're essentially commodities.
 And because they're traded in hyper-efficient, highly-visible, globally accessible exchanges … there's no room for negotiation.  Only bidding. 
So instead of the Art of the Deal, there's just the speed of the bid. 
But real estate is different.
There's ALWAYS room for negotiation.  Properties don't trade in packs.  Every geography is unique … right down to the neighborhood and property.
Here's a recent article from ATTOM Data Solutions, who does a great job putting out lots of data rich content … 
Equity Rich U.S. Properties Increase to New High in 2018 
– February 5, 2019 
We like equity, so naturally this caught our attention. 
The article cites a recent ATTOM report which reveals in Q4 2018 … "U.S. properties were equity rich" … at the highest level since Q4 2013.
Of course, a mainstream pundit might surmise this means the "asset class" of real estate is in a bubble.  Watch out below!
But as ATTOM points out …
"… the report helps to showcase a story of the West coast markets having the highest share of equity rich homeowners versus the South and Midwest market, who continue to have stubbornly high rates of seriously underwater homeowners."
Forget for a moment they're only talking about houses …
… as opposed to industrial, resort, retail, office, multi-family, farmland, self-storage, residential assisted living, RV parks, campgrounds, student housing …
… and any of a myriad of other sectors of real estate.
Not sure how all those diverse sectors get lumped into one "asset class".  Unless Earth is an asset class.
Obviously, in just the sub-category of single-family houses … there's a big difference in price-setting dynamics in the West Coast versus the South and Midwest.
And even while some properties are at record levels of equity …
 "… more than 5 million U.S. properties were seriously underwater — where the … balance of loans … was at least 25 percent higher than the property's … value, representing 8.8 percent of all U.S. properties with a mortgage." 
Apparently, while equity is happening in some markets, in others the opposite is true.  At the same time.
So it seems not all the individual units in the "asset class" of housing are uniformly priced … or bubbling up together … or even moving in the same direction.
Yes, we realize "stocks" as a class has both winners and losers on the same day.  Some are up and some are down.
And yes, we realize an individual stock can be up one day and down (way down!) the next. 
But the entire lot of individual units move in lock step. There are still millions of shares of Facebook stock out there … and if it tanks, it tanks everywhere at the same time.
There's no negotiation.  No deal making.  Just a high-speed bid. 
But this isn't about whether stocks are good or bad … or whether stocks are or aren't an asset class. 
Our point is … real estate is NOT an asset class.  And this means there are ample pockets of opportunity in niches and neighborhoods.
And those opportunities are often found in unlikely places.  
Here's another ATTOM article …
Top 10 Seriously Underwater Metro Areas – February 8, 2019
Not surprisingly, there are a few rust belt cities on the list of underwater cities. 
Until recently, net job losses in manufacturing has hampered economic recovery in many of these locations.
Of course, recent job growth in manufacturing is setting the table for a resurgence in rust belt communities … and creating opportunity in comeback markets.
Meanwhile, a couple of markets where we have boots-on-the-ground teams popped up on the underwater list … including Cleveland and Memphis.
So now we've gone from the macro picture of the "equity rich" United States housing market …
… to discovering the macro picture is made up of a blend of the high-equity West and lower-equity Midwest and South.
But even the metro level is too macro for practical Main Street investing.
Consider Memphis … a metro we know VERY well thanks to our long-time friend,  Terry Kerr 
Remember, Memphis is a top 10 underwater metro. Sounds like a loser, right?
Not so fast.
Thanks to Terry Kerr, we discovered Memphis 10 years ago.  And Terry told us about a little sub-market of Memphis called Frayser. 
If Elvis is the King of Rock and Roll … then Terry Kerr is the King of Turnkey in Frayser. 
We won't bore you with all the great reasons why Terry focuses on Frayser.  That's not the point of this muse. 
But because we're interested in Frayser, we pay attention. And this little gem popped up …
Home values in Frayser on the rise – January 17, 2019
"According to the Frayser Community Development Corporation, the areas's median home selling price has nearly doubled in the past two years."
"The prices of homes in Frayser are rising higher than in any other part of Shelby County."
There much we could say … and MANY lessons.  For now, just remember, this is happening in a metro that's top 10 underwater. 
Frayser is a place both macro and metro watchers have probably never heard of.  But we have.  That's the value of having a great local team.
Our main point today is …
Real estate is NOT an asset class.  Each sector, region, metro, neighborhood, property, and ownership are unique. 
To find hidden gems, it's important to go from macro to metro to micro with the help of savvy boots-on-the-ground experts.
So when you hear chatter about the "everything" bubble including real estate … those are trend followers talking about commodity assets at the macro level.
But no one in the real world buys real estate at the macro level.
In the trenches of Main Street, street smart and well-connected investors find and negotiate unique deals at micro level … finding great opportunities in the crevices of inefficiency. 
 It's one of the many reasons we love real estate.
Until next time … good investing!
---
More From The Real Estate Guys™…
The Real Estate Guys™ radio show and podcast provides real estate investing news, education, training, and resources to help real estate investors succeed.
---
Love the show?  Tell the world!  When you promote the show, you help us attract more great guests for 

your

 listening pleasure!
Welcome back to an all-new edition of Ask The Guys!
Today, we'll be answering listener questions. So listen in for our best real estate tips and tricks!
A disclaimer … we are not tax advisors or legal professionals. In our Ask The Guys series, we give ideas and information … NOT advice.
In this episode of The Real Estate Guys™ show you'll hear from:
Your tipster host, 

Robert Helms

His tricky co-host, 

Russell Gray
---
Listen
---
Subscribe
Broadcasting since 1997 with over 300 episodes on iTunes!
---
Review
When you give us a positive review on iTunes you help us continue to bring you high caliber guests and attract new listeners. It's easy and takes just a minute! (Don't know how? Follow these instructions).
Thanks!
---
How do I find a property management company?
This question comes from Lee, in Bay City, Michigan. He wants to know whether we have any advice for finding—and vetting—management companies.
He says he's investing in his area, but the only management companies he can find are run by real estate agents on the side. He has a day job, and doesn't have time to manage on his own … so he wants to find a reputable company that's up for the task.
He also asks whether he should move out of his local area, since there aren't many management companies.
We always say you should invest where the numbers make sense … but you also need to invest in places where you can find a great team.
In the long term, your property manager is the most important person on your team. So if there aren't any great property management solutions where you live … perhaps it's time to expand your geographic investing boundaries.
Start by refining your personal investment philosophy, then look for a market that both matches your goals and has the management companies to fill your needs.
You don't want single-point failure. Make sure the company you choose aligns with your philosophy. Ask them, "Who supports you, and how?"
You want to make sure their compensation model is aligned with your best interests. In other words, when you earn money, they do too.
And choose your property management company BEFORE you buy your properties. They can be an excellent resource for finding properties and asset class types that will work well for both of you.
Remember, you can't scale up without putting the right team in place. Getting a great property manager on your team helps you find the professional distance you need to run your business properly.
How do Section 8 rentals work?
Laura, from Naples, Florida, wants to know how Section 8 rentals work and how she can acquire affordable housing in her investment market.
First, a few things about Section 8. Section 8 is housing subsidized by the Department of Housing and Urban Development (HUD). But it's administered by local public housing agencies, so it's not always available and differs across the country.
Section 8 can be great because a portion of the rent is paid by the government. You basically have a guarantee you'll get most of your rent on time, regularly.
But tenants in this housing can be a tough crowd … sometimes they don't blend well with other, non-Section 8 tenants. For that reason, we like a property to be all Section 8 or none.
A great resource for learning about Section 8 is Mike McLean, who has published a book called the Section 8 Bible and has some great online resources, too.
Affordable housing can be a good place to be because of stagnant purchasing power … but make sure you're playing close attention to the program from which funding comes.
And keep in mind … the devil is in the details. If you're not managing the property yourself, make sure your property manager is well acquainted with Section 8.
Should I invest now, or later?
Casey, in Lehi, Utah, has been listening to the podcast, and now he has a pressing question.
Casey has saved up $100,000 to invest, but he wants to know whether he should invest now or wait until the market takes a dive. He mentions worries such as rising interest rates, an unstable dollar, and inflation.
Let's start with a premise … markets will either do well or poorly in the future. We know that. We also know that when the market hits the bottom, you can only go up.
Real estate is a long-term, buy-and-hold business. But it is interest-rate sensitive, so you want to make sure you lock in long-term financing if you invest now.
It's also good to keep some liquidity for if and when the market does go downhill.
Something we like to say is, "Opportunities are like busses. Another one will always come along … but you have to get on the bus at some point."
The way we see it, Casey has a few options …
Invest in things that are likely to do well, even when the market is bad, particularly mid-level rentals and below. There will always be demand for housing, especially mid-range housing.

Invest in a forced equity situation … a neighborhood or property that has room for improvement, which you can force upward in value. This will help you mitigate downward pressure to the dollar.

Invest in a bigger market … this provides stability, as these markets have more ballast during tough times.

Step in on the debt side of the market by

lending money

to other investors.

Work with an experienced syndicator who is more likely to get investments right, even when times are more precarious.
Remember, when you're in property for the long haul, most of the time you'll be fine. The key is to structure deals so you can weather the ups and downs.
Another thing to consider … the price only matters when you buy and when you sell. In between, it's all about cashflow.
Real estate is one of the best inflation hedges if you structure the financing properly relative to cashflow … but you can't fledge against inflation if you don't do anything at all!
How do I create residual income with little savings?
Jeff, in Fountain Hills, Arizona, says he is in an interesting situation.
He doesn't have any income, but he has enough cash to live on for 24 months. In the meantime, he wants to figure out how to create residual income that will pay for his living expenses going forward.
Jeff is looking at building a balance sheet of passive income sources.
But right now, he has time, labor, and energy he can put to work. And since he's not holding on to a chunk of cash, the active investor route is a good one.
Some options …
Force equity by fixing and flipping.

Earn cashflow by fixing, holding, and renting.

Become a syndicator

and use other people's money to make great investments. It's our favorite way to go full-time, fast.

Try

wholesaling

.
Basically, what Jeff needs to do right now is to build up his investment capital so he can start getting some cashflow.
But before he does that, we suggest he invest in education and build relationships. Get the right tools in your toolbox and the right advisors at your back before you go big.
Can you recommend turnkey management companies?
Keith hails from East Sandwich, Massachusetts. He recently bought a home through Mid South Homebuyers and is ready to buy another.
The problem? He's on the waitlist at Mid South. In the meantime, he's looking for another turnkey company that manages the houses it sells.
One disclaimer … we don't know anybody quite like Terry Kerr at Mid South.
But we do know lots of other great folks.
The idea of a turnkey provider is that they do the whole thing … find the properties, get them in great shape, put tenants in, and manage the rentals.
But before you look for a provider, think about the type of property, market, and team you want.
Then go ahead and search our provider network for someone who can help fill your needs. We don't guarantee anyone on the list, but we do promise we've spent a lot of time with them on the ground and have seen enough to trust them.
Should I attend Secrets of Successful Syndication now, or later?
Gene, in Boston, Massachusetts, is an investor who owns two duplexes. He wonders whether he should attend our signature Secrets of Successful Syndication conference now, or later in the year when he has more experience.
We've gotta say, we really think the key is for investors to come early and often.
This conference is designed for investors who already have a portfolio and are ready to take the next step.
But even if you're just starting out, it's a great way to get around what we call "evidence of success" and learn the power of networking.
Experience is something you can accumulate through other people. And syndication is all about having the experience to make good investment decisions.
So, for those who want to move forward, we recommend you start as soon as you can.
---
More From The Real Estate Guys™…
The Real Estate Guys™ radio show and podcast provides real estate investing news, education, training, and resources to help real estate investors succeed.
---
Love the show?  Tell the world!  When you promote the show, you help us attract more great guests for 

your

 listening pleasure!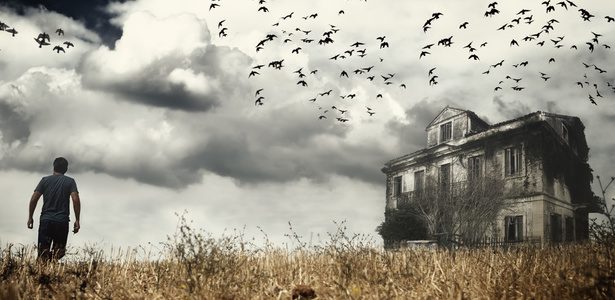 Sunshine and unicorns are part of what get real estate investors chasing after that next … great … deal.
Don't get us wrong.
We encourage you to believe good things will happen to your real estate portfolio. Otherwise, no one would have the courage to try.
But every now and then, ugly, terrible, BAD things will happen, even to the most successful people.
That's what our annual Halloween Horror Stories show is about – letting you know that nothing's wrong with you if you make a mistake or get stunned with an upset.
When something goes sideways, learn from it.
Once, Russ heard about a business downfall happening to Robert Kiyosaki. When he saw Robert in person, he genuinely said he was sorry to hear about it. Robert Kiyosaki shot back, the way only Robert Kiyosaki can:
"Don't be! It's going to be great. The company's going to be better, my marriage is going to be better. I'm going to become a better businessman. If you're not stressed, you're not growing."
Hopefully these spooky tales shine some light on what YOU can do when proverbial "haunted houses" happen.
Continue … if you DARE! Tune in to our latest edition of The Real Estate Guys™ radio show with:
Your haunted-house-tour-guide host, Robert Helms
His ghastly co-host, Russell Gray
Host of the Wealth Formula Podcast and real estate investor, Buck Joffrey, MD
Mobile home real estate investor, Mike A. 
Real estate investor and broker, Randy Hobbs
Real estate investor, Paul Anthony Thomas
Author of Magnetic Capital and real estate developer, Victor Menasce
Real estate turn-key provider in Orlando, Greg Bond
Real estate investor, Eric Tate, MD
President of Mid-South Homebuyers, Terry Kerr
Real estate investor, Sep B. 
---
Listen
---
Subscribe
Broadcasting since 1997 with over 300 episodes on iTunes!
Review
When you give us a positive review on iTunes you help us continue to bring you high caliber guests and attract new listeners. It's easy and takes just a minute! (Don't know how? Follow these instructions.)  Thanks!
---
"The Case of the Disappearing Tenants"
When Buck Joffrey, MD, bought his first apartment building, he looked at the numbers. It was a Class-D property, but the rent rolls were full, and the cash flow looked great. Buck found a property manager who owned several buildings in the area and could handle the property management for him.
After making the deal, Buck realized there was very little money coming in. What was going on? On paper, he had a completely occupied building, but he wasn't seeing any rent collected.
He learned the previous owner, who owned other buildings, had told his tenants if they moved into the Class-D building, they wouldn't have to pay rent!
That's right … his building was stuffed full of non-paying tenants!
"A little bit of scar tissue goes a long way," says Buck, who learned big things from the nightmare situation.
Lesson: Although the numbers looked good, it was a Class-D building. We recommend not buying Class-D for your first property. Wait until you have more experience. Also, do a thorough due diligence on the property manager and make sure you have some track record from the area.
Another thing to consider: Who's the tenant standing in line to rent? You need to be aware of how easily a property manager can fill up your building if you need to re-tenant.
"What's that Smell?"
Real estate investor and owner Randy Hobbs owns a two-bedroom, one bath home, where his tenant he says is "like a grandma" to him has lived for 28 years. She's a great tenant, who sends in her checks like clockwork.
All was going well … until Randy received a call.
His tenant said there was a funny smell in the house, coming from the cold cellar crawlspace beneath it.
He sent someone over to check it.
Aghast! The plumbing had fallen apart under the kitchen sink! Every time his tenant washed dishes or use the water, it was spilling into a huge puddle (more like a lake) under the house. The toxic waste had destroyed the foundational supports, a costly project to fix.
Lessons: Insurance only covers water losses if they are due to a sudden water loss. Don't let yourself get complacent if you're managing a property yourself. Make sure you're checking things like the attic and crawlspace (or hire someone to do it) regularly so you don't have surprises.
 "Water Park Fiasco"
When Paul Anthony Thomas wanted to get in on the hot trend of water parks and outlet malls in Texas in the 1970's.
During the due diligence process of a water park and outlet mall combo, he spent $100,000 on a feasibility study, plans, and incidentals. "At the time, that was a lot of money for me," said Paul. "Any time you pay for a feasibility study, they just tell you what you want to hear."
Paul happened to get to meet with the top water park developer in the nation, who looked at the plans and told him the reality.
There wasn't the right mix of population and traffic to make it work. Due to the demographics of the area, the retailers wouldn't be successful.
Lesson: You don't know what you don't know. Before spending any appreciable amount of money, consult experts. When you understand the experts analyze the opportunity, you can study it and become an expert yourself.
"The Dreadful Cut"
Developer Victor Menasce has a condo building in Philadelphia where there is very little parking. For one condo project, they needed to create a way to get into the parking level, and the only way to enter from the street is to get over the curb.
"To make a curb cut, you have to apply with the city," said Victor. "The rule says if you're sharing with three or more properties, you qualify to do so."
Although he had the go-head from his architect, Victor learned that because his three properties were adjacent to each other, they were considered "consolidated" into one, meaning he no longer had the required three properties.
In order to make the simple curb cut, Victor would have to shell out tens of thousands of dollars to his lawyer in an appeal process with the city, and he was losing time- which meant even more loss of money.
The horror!
Thankfully, he learned that each condo unit could be considered a unique property, allowing him to bypass the appeals process and move forward with the curb cut.
Lesson: You hire an architect often based on creativity. Sure, you want some curb appeal, and an appetizing mix of form and function. However, when you evaluate your architect, make sure their skill-set goes beyond aesthetics and they understand zoning laws.
"A Luxurious Disaster"
When experienced real estate investor Greg Bond, based in Orlando, had a deal come his way for luxury home, he didn't want to let it pass by. Already a pro at flipping rental homes, Greg figured it wouldn't be too different to fix up this stripped-down luxury home.
"I figured I'd buy it and make some money," said Greg. "I'd just take my crews from other properties to fix it up."
However, he soon learned this was not his typical rental home! As the rehab costs started piling up, the ghastly numbers told their deal-killing story.
There were much higher costs for the flooring, fixtures, detailing … and Greg would have to use a realtor, which added up more costs.
"There was no profit here," said Greg. "I was on a different learning curve and walked away with less than the realtors made on the deal."
Lesson: Get crystal clear on what works for you, your personal investment philosophy. If you veer from your core competency, prepare for surprises.
Horror Stories Wrap-up
This is just a handful of the terrifying tales – listen to our latest show to hear more!
In the end, each of these real estate investors lived to tell their terrible tale. You'll survive your next blunder, too.
Looking to avoid regrets?
We say the best way is to create your future, and have a goals approach that covers every aspect of your life – financially, spiritually, socially, and physically.
That way you're prepared for anything – no matter what comes. 
---
More From The Real Estate Guys™…
The Real Estate Guys™ radio show and podcast provides real estate investing news, education, training and resources to help real estate investors succeed.
And yet another great collection of challenging questions from our fabulous listeners!
In the studio waxing down our microphones so we can surf the airwaves of radio excellence…
Your waxing on beach bodied host, Robert Helms
His wax off co-host, Russell Gray
In this edition of Ask The Guys…
Does it make sense to carry back financing with the threat of inflation looming?
Survey says…it depends!  Do the math and the math will tell you what to do.
Does size matter when flipping properties?
Hmmmm….that's a hard one.  Why should flipping properties by any different than….anything else?
Where can a young guy with a day job and not too much money get started on the path to real estate riches?
Fantasyland!  Just kidding…
A day job can be a blessing too.  After all, when you don't have much money…one of the easiest ways to get some is to borrow it.  And a day job comes in handy for that.
Is it possible to syndicate a deal with no money down?
We presume you mean none of your OWN money…and the answer is…YES!
Of course, if you have some of your own money in the deal, it may be easier to convince investors to put in their money.
Then again, if you have a "first round" of partners, the can provide the "down" money…and then the next round of investors can see that you (and your first round partners) are co-investing.
How do you choose a competent land developer?
Great question!  When you find the answer let us know…
Again, just kidding.
Finding ANY good team member is a matter of research…and often it means a referral from  someone you trust…AND is qualified to have an opinion.
And when you start interviewing prospective candidates, be sure to look at TWO things:  their COMPETENCY (credentials, track record, experience, satisfied customers)…AND their ETHICS.
A nice person who's incompetent can be nearly as bad as a top notch pro who'd steal you last dime if he had the chance.
If the dollar is doomed as Peter Schiff says, then why would it cause housing prices to fall…doesn't a weak dollar mean inflation…and RISING prices?
Ooooh…that's a REALLY great question.  And one we spend a lot of time contemplating.
The answer (as we understand it) has more to do with the VELOCITY of money…as opposed to merely the QUANTITY of money.
In short a weak dollar means it takes more of them to buy the same item…IF there is the same demand and the same cost structure.
But when a soft labor market, stagnant wages or declining purchasing power are REDUCING demand and capacity to pay…it can more than offset the weakening of the dollar.  At least in the short term.
So don't be surprised if prices fall before they rise.
How does someone avoid getting ripped off by a crooked turnkey property provider?
Don't do business with a crook.
Okay, you probably already knew that.
But like the previous question about picking a good land developer, it's important to evaluate someone's competency AND their ethics.
So the real question is:  what should you look for in a quality turnkey provider.
Great question!  And it's one we asked one of the best turnkey providers we know… Terry Kerr in Memphis Tennessee.
In response, Terry wrote a GREAT white paper called "Terry's Tips for Turnkey Rental Property Investing"…and you can get one for FREE…right now, right here.
To hear EVERYTHING we have to say about these and other amazing questions, tune in to this exhilarating edition of Ask The Guys…
Listen Now: 
The Real Estate Guys™ radio show and podcast provides real estate investing news, education, training and resources that help real estate investors succeed.
Rehabbing is a rite of passage for real estate investors.  Nearly everyone tries it at some point.  Some people like it.  A few even get really good at it!
As big shot radio talk show hosts, we get to hob nob with nationally known pundits, best-selling authors, and a whole host of industry honchos and thought leaders.  It's very cool. If we weren't us, we'd wish we were.
We also get to spend time with real life practitioners and unsung heroes.  These are the guys and gals who get up every day and go out into Main Street USA and make it happen in the real world.  In the trenches, it's not about theories and ideas, it's about managing a myriad of minute details in a practical, tactical way.  It's not glamorous, but it's where the rubber meets the road and the money gets made.
So after many weeks of flitting above the clouds looking down on the macro-economic factors real estate investors need to be aware of, we bring The Real Estate Guys™ radio helicopter down to street level and talk turkey (after all, it's nearly Thanksgiving) with a thriving turnkey real estate practitioner.
In the cockpit for this flight into broadcast brilliance:
Your pilot and host, Robert Helms
His jerk wing man and co-host, Russell Gray
Returning guest and rehabbing veteran, Terry Kerr
Rehabbers and property managers are the GI Joes of real estate.  They deal with real estate at its messiest. They do all the grunt work most people can't stomach.  And finding people that are good at it for the long haul are rare.  Some guys just do it for awhile until they make enough money to get out, or until they get a TV show.
But in spite of it's messy nature, we still like real estate because it's real.  It serves a fundamental, enduring human need.  And making it more usable and available is a noble profession.
But making money at it is as much an art as a science.  And learning to do it right takes time in the trenches.  It's why our friend (and 2013 and 2014 Investor Summit at Sea™ faculty member) Peter Schiff says the hedge fund guys will get ultimately get killed in real estate.  They're used to trading nice, sterile pieces of paper.  Time will tell how the Wall Street ivory tower guys will fare in the foxholes of Main Street rental property.
So while Peter looks at it from the top, we ask Terry about the ground level impact of hedge fund investing in his market, Memphis, Tennessee.  Memphis just happens to have been ranked by RealtyTrac as the #1 single family cash flow market in the USA last year.  Obviously, this would attract the attention of hedge fund managers.
No shock to find out that the funds tend to overpay and have problems managing.  Once again, we have to say, Peter Schiff was right.
But Terry also corroborates what we've heard from other contacts in different markets:  hedge fund activity has slowed.  This explains another phenomenon we've noticed – people are contacting us with large "tapes" (pools of distressed properties) they are trying to move.  And the discounts are pretty attractive!  It used to be the funds were gobbling that up.
So all that is good news for Mom & Pop investors.  More inventory for the little guy.
But back to the street level…
In spite of the slowing of hedge fund activity, it's still competitive to get a property.  And you can't worry about rehabbing a property you don't own, so acquisition is important.  Terry reminds us of the age old truth:  real estate is a relationship business.  So he continues to get deals because he's established himself in the market as a reputable operator.  That means he has credit lines, deal flow, and loyal sub-contractors.  All good things to have.
Terry shares a very practical offering technique he uses to enhance his odds of getting the deal when working through a real estate agent.  We won't disclose it here, you'll just have to listen to the conversation (below).  When you hear it, it's obvious.  But if you don't know it, it's easy to miss out.
Now, once you have the house, you need to decide how to attack the task of getting it ready to sell or rent.  Of course, how you re-had will depend on who your target customer is.  A house you plan to sell for an owner-occupant, is different than a house you're prepping for a tenant or a landlord.  But once you've figured that out, it's time to get to work on the re-hab.
Terry tells us, "Just because you can, doesn't mean you should."  THAT is a golden nugget of wisdom!  Listen to any personal productivity expert like Brian Tracy, Les Brown or Tom Hopkins (another Summit at Sea faculty member), and you'll hear them talk about the importance of investing your time in high paying activities.
In this context, Terry cautions us to be aware of "lost opportunity".  That is, if you're busy painting a property, you're not negotiating the purchase or sale of another, or working with your team to manage your re-had costs..  The point is you can hire a painter for a fraction of the money you can make cultivating relationships and making profitable deals.
The solution, Terry says, is to build a team.
Now this doesn't mean you need to have a payroll and a high overhead.  But you do need to have access to technical experts in all the key trades.
But where do you find those people?  Terry uses a technique he calls "The Saturday Pow-Wow".  The great news is, it's so SIMPLE that anyone (even us) can do it!  So be sure to listen for this next golden nugget of street smart wisdom.  He tells you exactly when and where to go to find the best guys and gals for your project.  And it's free!
Once you have your team, you need to decide how to lead them.  You might think, "Oh, I can do that."  Okay.  But what did Terry say?  "Just because you can, doesn't mean you should."
How many job sites can YOU be at at one time?  Only one?  That's a little  limiting, don't you think?  Think BIG! Terry rehabs over 100 houses a year.  That's 2 a week.  With that kind of volume (isn't that what you want?) you can't be on every job site supervising your teams.
So Terry's golden nugget number 3 is to develop crew leaders.  And he tell us how he goes about that.  Good stuff.
Next (yes, there's more), for gold nugget #4, Terry tells us how he gets great pricing from his contractors without having to beat them up.  This is important, but because if you haggle your contractors too hard, you an adversarial relationship. That's like cussing out the waiter before he brings your soup.  You never know what you're going to get.
Terry tells us that the key to getting good pricing simply comes down to being educated about the trade and knowing how to talk the lingo.  It doesn't mean you know how to do the work.  But you know how to sound experienced.
When you talk like someone who knows what they're doing, your contractors will give you better pricing because they think your savvy. Sure, they're your team.  But they're like mercenaries (aren't we all?).  They work on your job to make a buck.  And they want all they can get.  Your job is to pay them fairly, get good quality work, and still make a profit.
Remember, next to the purchase of the property, your rehab expense is your biggest component of cost.  In fact, in some cases, the rehab will cost MORE than the property!
So, getting the right people to do quality work at a reasonable price is one of the most important skill sets you develop as a re-habber.
It's tempting to buy a work belt and start swinging a hammer.  It's fun to shoot a nailgun and slather on taper's mud.  You might think it's cool to sweat pipe, run a table saw, or set tile.  You might even get a charge out of installing an electrical outlet or light fixture (sorry, we couldn't help it).
But, that's not what being a rehabber is all about.  If you want to do it and make money, you'll want to build a team and master the art of controlling costs without alienating your contractors.  Because if you get it wrong, the market won't let you raise the price to cover your mistakes (or theirs).  You can't control the takeout price.  The market dictates that.  But you can manage your purchase price and rehab expenses, and when you get good at that, you can make real money as a rehabber, just like Terry Kerr!
Listen Now:
Want more? Sign up for The Real Estate Guys™ free newsletter
Don't miss an episode of The Real Estate Guys™ radio show! Subscribe to the free podcast
 Stay connected with The Real Estate Guys™ on Facebook!
The Real Estate Guys™ radio show and podcast provides real estate investing news, education, training and resources that help real estate investors succeed. Visit our Feedback page and tell us what you think!
"Rarely do we find men who willingly engage in hard, solid thinking. There is an almost universal quest for easy answers and half-baked solutions. Nothing pains some people more than having to think." – Martin Luther King, Jr.
Of course, if you're reading this, then you're probably a person who is working hard looking for new ideas.  Good job!  We hope to reward your diligence with this episode of The Real Estate Guys™ radio show.
We're big fans of looking for clues in the news. It helps us gauge the mood of the market, track trends and recognize opportunities.  Best of all, there are thousands of reporters in the world all dutifully watching various aspects of our wonderful world and whipping up headlines to catch our attention.  And thanks to the internet, search engines and mobile computing, we have access to virtually all of it in the palm of our hands. Amazing.
The challenge is that sometimes those sensational headlines don't always tell the whole story.  In fact, sometimes the headlines are more like head fakes.
Case in point: Recent reports about the Memphis (and Atlanta) real estate markets make it seem like real estate investment opportunity there is in free fall.  But having been to both places, those gloomy headlines don't quite line up with our first hand observations.  This gave us an idea for this episode, so we decided to compare mainstream media headlines to main street real estate reality and see what the real deal is.  More, we wanted to see where the opportunities might lie.
Troweling into today's topic:
Your host and a man we all dig, Robert Helms
Your sometimes dirty co-host, Russell Gray
The Godfather of Real Estate, Bob Helms
Our gem of a guest and our main man in Memphis, Terry Kerr
After a few weeks of having our heads in the macroeconomic clouds, we come back to earth for a reality check with our good friend Terry Kerr.
Terry is a very successful real estate investor and entrepreneur in Memphis, Tennessee.  Whenever we want to know what's happening in Memphis residential income property, Terry is on our short list of people to call.  So when we saw a few "gloomy" headlines cross our desks, we thought it would be fun to call Terry and say "Whussuuup?"
Since we needed a new episode, we called Terry from the studio and broadcast the whole thing.  Now you get to listen in too!  And even though we talk about Memphis, there are lessons for all investors, no matter what market or markets you're mesmerized by.
So we start out talking about what we're reading in the mainstream press.  Falling prices, increasing vacancies, more foreclosures.  Eeeeek!
"Whoa!" says Terry.  "Those mainstream headlines are not my main street reality."
Hmmmm….really?
Terry tells us that his occupancy "has never been higher" and confides in us his secret to occupancy success: below market rent for an above market property.  Brilliant!  And in a market that is "plagued with vacancy" according to the news, this tactic is working beautifully for Terry.  And because the cash flows are SO strong in Memphis, his properties are still very profitable.
In fact, we take some time to talk about how accepting slightly less than market rent can actually IMPROVE PROFITABILITY by minimizing vacancy and turnover expenses.  Yes, it's common sense.  But you'd be amazed at how many investors push the rents in their quest for profitability.  We call it jumping over dollars to save pennies.
This takes us down the path of taking a market weakness and turning it into a competitive edge.
Terry's properties are cheap.  Er, we mean, inexpensive.  Actually, his properties are quite nice.  When we visited and toured several properties and neighborhoods we were very pleasantly surprised at how nice they are.  Not what we expected in the $60,000 and less price range.
The problem with these "appetizer" properties is that it can be hard to find lenders who want to do loans for them.  We investors, we get excited about a $12,000 down payment.  But the too big to fail banks aren't falling all over themselves to make $48,000 loans.
But while lack of conventional funding might hinder the success of lesser investors,  Terry turned it into an advantage.
Leveraging his successful track record, Terry made a deal with some local banks.  He guarantees the loans and the banks finance his buyers.  Then, Terry's team manages the property for the investor so he actually controls the condition and cash flow of the property.
We don't know about you, but that's the kind of motivation we want our property manager to have!
And, as you might guess, having financed over 300 properties this way, he's never had a loan go bad.  Very impressive.
What's even better, Terry is now able to help people – like foreign nationals and others – who are locked out of conventional financing to start or expand their investment real estate portfolio.
So while some people may glance at the headlines and think there's no money to be made in a place like Memphis, creative investors like Terry Kerr are finding ingenious ways to not merely survive, but thrive.  These are great lessons for all real estate entrepreneurs everywhere.
Listen Now:
Want more? Sign up for The Real Estate Guys™ free newsletter
Don't miss an episode of The Real Estate Guys™ radio show! Subscribe to the free podcast!
Stay connected with The Real Estate Guys™ on Facebook!
The Real Estate Guys™ radio show and podcast provides real estate investing news, education, training and resources that help real estate investors succeed. Visit our Feedback page and tell us what you think!
Listen now:
Sometimes people confuse real estate investing with running a real estate business – especially when everyone says you're supposed to run your investments like a business.  Confusing isn't it?  That's why many people simply turn their money over to Wall Street.  It's painless and easy.  Like a scalpel.  It's all fun and games until someone loses their net worth.
Real estate attracts people who want to be closer to real tangible investments they can understand and have more direct control over.  But not everyone has the time, talent or temperament to find, fix up and rent out properties.  So before you pick up a hammer and plunger, you may want to look at turnkey rental property solutions as a great way to get in on all the amazing bargain inventory available today.
What is a turnkey property solution you ask? We wanted to know too, so after our wives had us scour the sink, they let us out to scour the country – and we found a guy who's been in the turnkey rental property business for nearly 10 years.  He called in and our crack engineering crew patched him into the broadcast.
Lending their voices to this sparkling edition of The Real Estate Guys™ Radio Show:
Your host and shining star, Robert Helms
Co-host and chief scrub, Russell Gray
Turnkey Rental Property Purveyor, Practitioner and Pontificator, Terry Kerr
With all the talk about unemployment and real estate entrepreneurship, what if you're one of the throwback investors who actually have a good job with good income and some investment capital you want to put to work?  That's where a turnkey provider comes in real handy.  They're in the business of buying, fixing up, renting out and handing over to you a plug n' play cash flowing property – complete with long term property management in place.  Now doesn't that just sound groovy?
But (and as always it's a big one), not all "turnkey" providers are the real deal.  With all the distressed inventory in the market, banks are dumping it wholesale.  That can be good, but just having a property flipped to you doesn't mean it's plug 'n play.  It end up as "pull the plug".  Not fun.
To help you avoid this terrible fate, Terry Kerr shares his tips for turnkey property investing – and gives us some local knowledge on a low cost, high cash flow market that you've probably heard of, but may not know that well.  And pay attention, because we persuaded Terry to produce a special report on this tantalizing topic so you don't have to take too many notes. 😉
The Real Estate Guys™ Radio Show podcast provides education, information, training and resources to help investors make money with their real estate investing.