Will the Fed raise interest rates?  Will gold go up?  Will stocks crash?
Inquiring minds want to know!  And so do real estate investors.
So we sit down to chat with three of the smartest guys we know…a Bull, a Bear and a Bug (gold that is).  And then we discuss what it all means to YOUR real estate investing.
---
The Real Estate Guys™ radio show and podcast provides real estate investing news, education, training and resources that help real estate investors succeed.
---
Divining the tea leaves of financial markets is an imprecise science at best…and probably much more of an art.
But whether science or sorcery, when you're busy building a portfolio of assets, liabilities, cash flow and savings, you need to pay attention to a lot of moving parts.
Broadcasting from the New Orleans Investment Conference in (you'll never guess…) New Orleans, Louisiana:
Your divine host, Robert Helms
His imprecise co-host, Russell Gray
Renowned economist, author and stock guru, Mark Skousen
Best-selling author, outspoken financial pundit and Fed critic, Peter Schiff
New Orleans Investment Conference promoter, newsletter publisher and gold guru, Brien Lundin
Each of our guests have been with us before.  But in case you're new to the show, you should know that NONE of them are real estate investors.  And for our purposes, that's a good thing.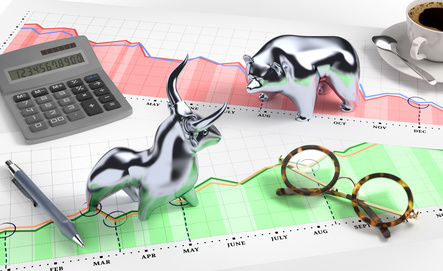 We're looking for peripheral perspectives on the financial markets which affect us all…no matter which segments we're invested in.  That's because all these markets are part of a fluid sea of funds which ebb, flow, circulate and mix.
All but the most inexperienced real estate investors understand the bond market sets interest rates.  And as you accumulate a portfolio of properties, unless you're a cash buyer, you're also accumulating a big portfolio of loans.
So interest rates and the bond markets should be of great interest to you.
Why are interest rates low?  Will the Fed raise interest rates?
Some think that the Federal Reserve sets interest rates.  That's not technically true.  At least not for mortgages and many other market rates.
But the Fed has a HUGE impact on interest rates through their open market manipulations…er, activities.
The Fed adjusts bank reserve requirements, sets the Federal Funds rate (that's the one you hear about all the time on the news), and manipulates various and sundry other levers to expand, contract and coerce the costs and motivations of lenders and borrowers.
So watching the Fed is an obsession for many investors.  That's why the Fed is in the financial news all the time.
Right now, the Fed keeps TALKING about raising interest rates.  They haven't done it in 10 years.  But they keep talking about.
Peter Schiff thinks the Fed probably won't raise rates.  He says if they do, they'll prick bubbles in stocks, bonds and other markets …and expose a phony economic recovery.
What about the stock market?  Will stocks go up…or will they crash? 
Of course, interest rates affect more than the cost of money.  Rates affect how money is used, stored and borrowed.
Companies are borrowing cheap money to buy back their own stock.  And why not?
If your company earns anything above the cost to borrow, then every dollar you borrow to buy your own stock makes you a profit.  It's just like when a real estate investor can borrow 4% mortgage money and buy 8% cash flow properties.  You'd do that all day long.
Plus, stock buybacks improve a company's EPS (earnings per share) because they divide the same earnings over less outstanding shares.  This can look good to unsophisticated stock investors and make a company look like its sales and profits are growing, when they could actually be shrinking.
Cheap money also empowers mega mergers and leveraged buy outs.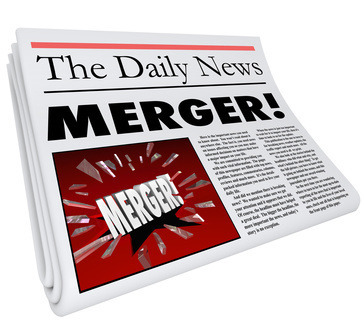 You've probably heard about AT&T and DirectTV, American Airlines and U.S. Airways, Anheuser-Busch and Miller, and the big one currently under consideration between Pfizer and Allegra.  And that's just off the top of our head.
These deals need to be financed.  Cheap money makes the debt load easier to cover from operational income.
It's no different than when a real estate investor borrows to buy a property and then pays for the loan with the rents.
Hopefully, the property cash flows at a rate higher than the cost of the funds.  So the lower the cost of the funds, the more properties qualify to do a deal.
Now you might choose to go in thin as long as you have a viable plan to increase net operating income.  Guys like Ken McElroy do this all the time.
But guys who take over companies do the same thing.  And often their plan to increase profit, means cutting back on things like payroll (layoffs) and long term investment (research & development and capital expenditures).
M&A (mergers and acquisition) guys argue the "acquire and fire M.O." helps make companies more efficient.
Maybe.
Sometimes it makes companies less competitive.  Because when you lay off people, you lose intellectual capacity.  And when you cut R&D and Cap Ex, you don't have new products or state of the art equipment and efficiency.  Eventually, all this can make you LESS competitive.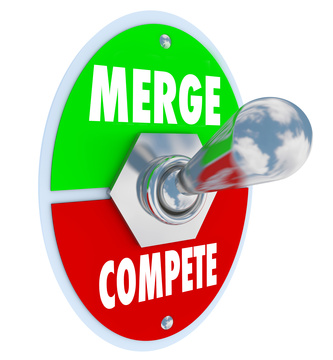 But we're not here to judge.  We aren't that smart.  We're just pointing out what's going on so you can anticipate and react accordingly.
For real estate investors, it can mean entire employment bases being shut down.   When Company A buys Company B, sometimes they shut down an entire campus.  Jobs are lost.  That affects the local real estate market.
Are any major employers in YOUR market in talks to merge?  Pay attention!  It could affect the local economy…and YOUR bottom line.
Low interest rates also affect Mom & Pop stock investors…
Right now, low interest rates are forcing people out of savings and into the stock market.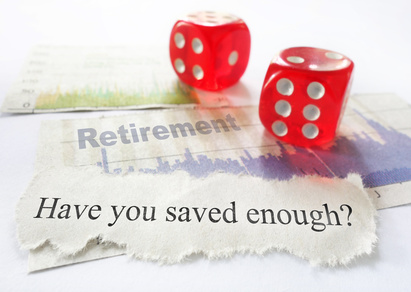 The stock market is the only place most paper asset investors know to go to try get enough earnings from their savings to live on.  Otherwise, they have to eat into the principal.
Of course, if they eat too much principal, they run out of money before they run out of life.  This is one of the greatest fears of the HUGE baby boomer generation…which is retiring at the rate of over 10,000 per DAY.
Of course, helping these folks discover how income producing real estate can provide better cash flow, lower taxes, and a long term hedge against inflation is one of the GREATEST OPPORTUNITIES going right now.  And with the new law opening up your ability to market to potential investors, there's never been a better time to get into the syndication business.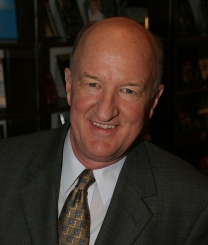 Mark Skousen thinks as long as rates stay low, the stock market will stay strong.  And speaking of strong…
Why is the dollar strong?
This is SUCH a GOOD question.  But before we tackle it, let's consider what it means.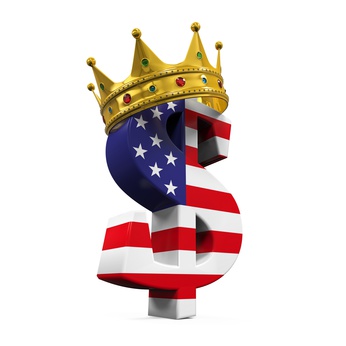 The "strength" or "weakness" of the dollar can be measured against many things.
If you go to the gas station and can fill up your tank for $20, you might say the dollar is "strong" against gasoline.  You can buy a lot of gas for fewer dollars.
But if it takes $200 to fill you tank, you'd probably say the dollar is "weak" against gas.  It takes a lot MORE dollars to buy the same gas.  Or you could say gas is strong.  Or gas went "up".
The point is that "strength " is relative.  Compared to what?
Right now, many other currencies are even WEAKER.  In fact, some countries' interest rates have gone NEGATIVE.    And most other countries' economic growth is even more anemic than that of the United States.
Of course, the U.S. has a trump card…and it's not the guy running for President.
The U.S. dollar is still the world's reserve currency.  And U.S. Treasuries, which are denominated in dollars, are considered by most to be a "safe haven" asset.
You've probably  noticed, there's been bit of instability in the world.  And it's been going on for awhile.  So (allegedly) paper asset investors worldwide are piling into dollars and Treasuries…for safety.
Of course, not everyone thinks dollars and Treasuries are the safest place to be….
Will gold go up?
China and Russia have been dumping dollars and Treasuries and buying gold.  Meanwhile, U.S. mint sales are at record highs.  Physical inventories are dropping.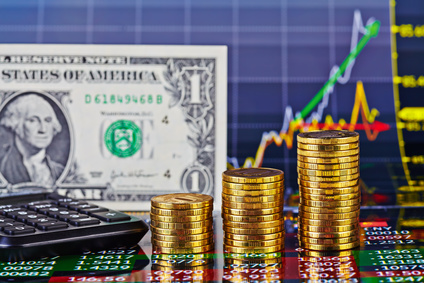 Yet the price of gold FALLS.  That's weird.
But actually, gold is only falling when measured in dollars.  In terms of other currencies, gold is actually rising.
We know.  It's hard to get your mind around.  But we think it makes sense to try.  Go back and think about the gas example.  When you have to trade more dollars for the same gas, you can say the dollar fell…or you can say gas went up.
Think about what you're doing by investing…
You're working at earning or raising dollars to use as down payments.  So you're probably being paid in dollars and saving in dollars, right?
Then you go out and borrow…in dollars…to buy a piece of real estate that will generate income in…dollars.
Along the way, you'll take in deposits, build reserves, set aside money for contingencies and capital expense…probably all in dollars.
And even if you're reinvesting by adding more properties, you're still going to be building up bigger and bigger CASH balances…in dollars.
So now your EXPOSURE to the banking system and the dollar is GROWING.
Therefore, it seems sensible for you to be concerned about the strength of the banking system and the dollar, right?
BUT…you say…what difference does it make?  What choice do I have?
GOLD.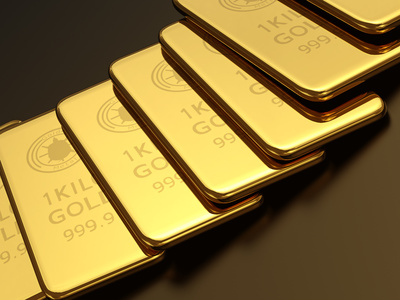 Precious metals are an alternative to dollars as a place to store liquid reserves.  It's where people (and countries) go when they're concerned about the dollar and the banking system.
So we pay attention to gold because it's an indicator of the strength and direction of the dollar.  Make sense?
It used to be good enough to simply watch the PRICE of gold.  If it was down, then demand was down.  If the price was up, then demand was up.  So you could accurately use price to gauge demand.
Not today.
That's because physical gold prices are impacted by paper derivatives in the futures markets.  That is, there are people who buy and sell physical gold.  And there are those who buy and sell contracts (paper) which are allegedly backed by gold.
We know.  It's heady stuff.  But please don't gloss over.  It's not as hard as it seems.  And it really does matter to your long term financial health.  Really.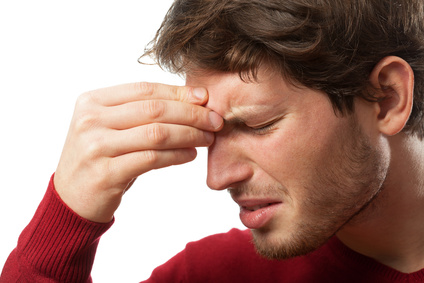 We won't get into all the mechanics of the gold futures markets.  This is already a marathon blog (THANKS for sticking with us this far!)…
Suffice it to say that when paper traders sell highly leveraged paper contracts they are able to push down the price of gold in both the paper AND the physical markets.
But when the price of physical gold drops, physical buyers show up and claim physical gold.  As long as those orders get filled, people trust the paper contracts.  The paper guys may not want the physical, just like you may never want all your cash out of the bank.
But the minute you don't think the bank has the cash to give you, you want it all.  Right now.  And if you can't get it, you lose trust in that bank statement you have that says the cash is really there.
Well, when we first started watching the gold market, there was twice as much physical gold in the warehouses and there were about 40 claims on every ounce of physical gold.
Today, the physical inventory is half what it was and the outstanding claims are pushing THREE HUNDRED for each ounce.
This makes us suspicious that the PRICE of gold may not really be "free market"…which means it's less useful for determining what's really happening with the dollar.
If the demand for physical market were to exceed the ability of the warehouses to deliver the gold, then the true price of gold in dollars could be revealed.
Going back to our gas example, it means it would take more dollars to buy the same gold.  Gold would go "up".  Really what's happening is the dollar would be "down".
But we're just real estate guys and we're clearly out of our league when commenting on gold.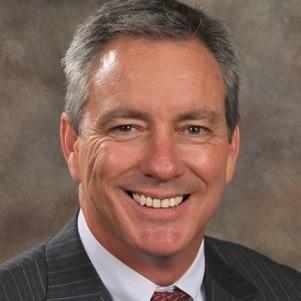 Brien Lundin is one of the smartest, most connected gold guys we know.  He tells us the gold investors he knows think gold has put in a bottom.  Which really means the dollar compared to gold has peaked.
That would mean gold will be going "up" and the dollar will be going "down".
If so, it explains why governments (Russia and China in particular) and individual investors are using dollars to buy gold now.
And as if all this wasn't enough, consider it's being reported that China's currency (the yuan) may be about to be included as one of the world's reserve currencies, joining the U.S. dollar, the British pound, the Euro and the Japanese yen.  Of course, the U.S. would need to approve it.  Which might explain why China set up its own international bank.
As we discussed in our Real Asset Investing report, this is a trend we've been watching develop for several years.
What does it all mean to real estate investors?
Okay, for you marathon readers, let's try to wrap all this up and put a bow on it.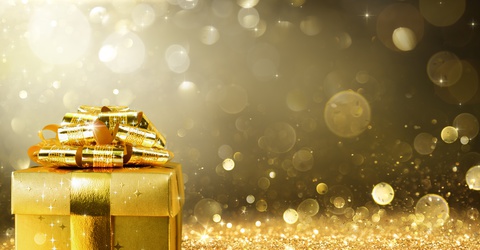 Interest rates have a big and direct impact on your mortgages, your cash flows, your tenants and the local economies which support your properties.
The Fed's motivations and maneuverings impact interest rates.  And the Fed is influenced by the stock market and the dollar (and vice versa).
Gold is one of a few indicators of the strength and future of the dollar, which has been slowly losing its grip as the world's reserve currency.
If there is hidden weakness in the U.S. economy and U.S. dollar, rising interest rates and/or a failure to deliver on physical gold shipments could quickly expose it.
The result could be rapidly rising interest rates or a rapidly falling dollar (inflation, i.e., rapidly rising prices).
In any case, you want to be ready for ANYTHING.  And dollars, bonds and bank accounts probably won't be as safe as many think they are.
So we continue to think real assets which serve essential, transcendent needs (shelter, food) in markets with good infrastructure, population, business climate and low costs will be the safest (and probably most profitable) places to be.
The MOST IMPORTANT INVESTMENT you can make right now is…
Your own education and network.  Because if things get crazy, you'll want to see it sooner, understand it better, and be connected to lots of smart people you can collaborate with to navigate a rapidly changing environment.
We know you'd probably like everything to be simple and easy.  But that's not the world we live in today.
Of course, it doesn't have to be scary or boring.  Personally, we go out of our way to create fun and educational events to bring great people together to learn, share, connect and work on a building a brighter future.
---
Listen Now: 
The Real Estate Guys™ radio show and podcast provides real estate investing news, education, training and resources that help real estate investors succeed.
Will the Fed Raise Interest Rates?
Global stock markets continue to convulse as participants and pundits try to divine whether Janet Yellen will really pull the trigger and raise interest rates.
Our bet is no.  Or if so, maybe by only a quarter point (25 basis points in bank-speak) just to prove the Fed hasn't forgotten how to do it.  After all, it's been about 8 years.
But we think not.
The list of reasons is far too long for this missive, but here's a few:
The Dollar is Too Strong
We're not saying WE think this is bad.  But the people in charge think so.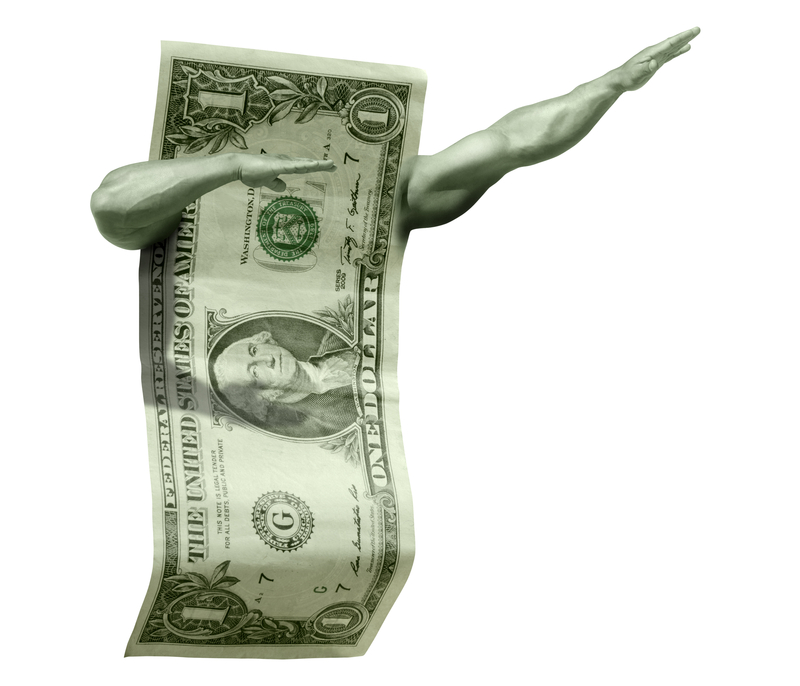 They say a strong dollar makes it harder for U.S. companies to sell exports…because it takes more foreign currency to buy anything denominated in dollars.
And U.S. companies doing business abroad are losing out when converting their foreign sales back into U.S. dollars.  So they say a strong dollar is bad for earnings and stock prices.
Also, a strong dollar means the U.S. government is paying more real interest on all its debt to foreigners.
The goal for a borrower is to receive strong dollars today and pay back weaker dollars later.  It's why policy makers (and real estate investors) like a falling dollar.
A strong dollar is deflationary, which is the polar opposite of what the Fed wants (more on that in a moment…)…though most consumer we know LIKE IT when prices fall.
But when prices on things like houses, cars, stocks, bonds, etc., drop in dollar terms…and those things are being used as collateral, it means the value of the collateral drops.
That forces painful margin calls and creates a temptation for borrowers to bail on the debt.  Just think back to the sub-prime crisis which triggered the Great Recession.  It all started when debt went bad.
And speaking of debt, there's the other major reason NOT to raise interest rates…
Uncle Sam is Drowning in Debt
When interest rates rise, payments go up.  That puts downward pressure on spending, which the financial brainiacs believe is the key to economic expansion.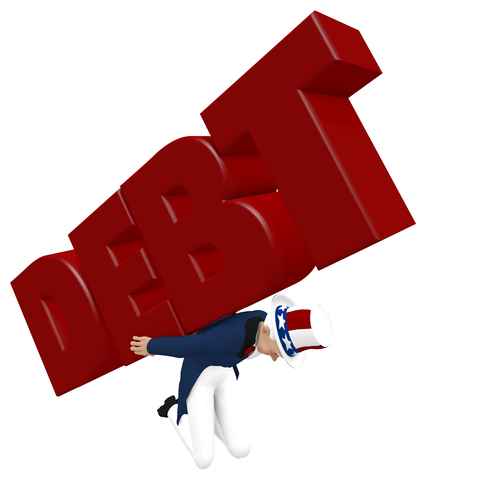 The problem today is that interest rates are SO LOW that even a 25 basis point increase is a substantial percentage increase.
Do the math.
If you have debt at 2% and rates rise by .25% that effectively increases your interest expense (and payment) by 8%.
That doesn't sound like much, but when you're Uncle Sam and you're already paying out $381 BILLION in interest each year…an 8% increase costs an additional $30 BILLION.
Now if interest rates were to rise 100 basis points, say from 2% to 3%, that's a 33% increase…or a whopping $125 BILLION increase in interest payments.
And because Uncle Sam is already running in the red, it's all debt compounded on debt.  Just like using your credit card to pay the credit cards you used to pay the credit cards you used to pay your house payment.
In financial terms, we call this a "train wreck".
Since the last great re-set in the 80's when then Fed chair Paul Volcker jacked rates up to over 20%, the government has gone aggressively into debt and lowered interest rates steadily for three decades.
But now we're at the bottom of the interest rate barrel.
So if you can't lower interest rates to leverage your payments into servicing higher loan balances (just like you do when you refinance your mortgage to a lower rate and keep the same balance …or grow it…while reducing your monthly payment)…
Then the only other options you have is to make more money.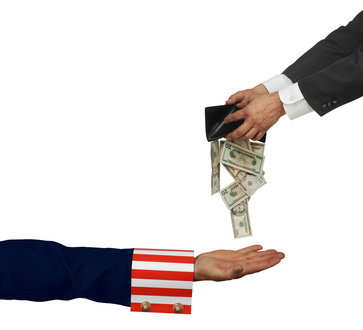 For Uncle Sam, this means raising taxes.  And there are two ways to do this.
The small government faction says lower rates to grow the private sector and take a smaller percentage of a bigger pie.
That is, lower tax rates, which they believe will leave more profits in the hands of entrepreneurs who will use it to expand their businesses (if they can find customers).
Then, when the pie is big enough, the smaller percentage of tax yields more absolute dollars to Uncle Sam.
Go red team!
The big government faction says raise taxes on the entrepreneurs and uber-rich and funnel that money through the government to the poor and middle class.
Then, when those everyday people spend all that money, it will provide customers and profits for the businesses, which will in turn result in even more tax revenue.
Go blue team!
Obviously, these two policies are polar opposites and each one enrages the proponents of the other.
So everyone beats up on each other and nothing gets done.
Go purple team!
BUT…there is another way…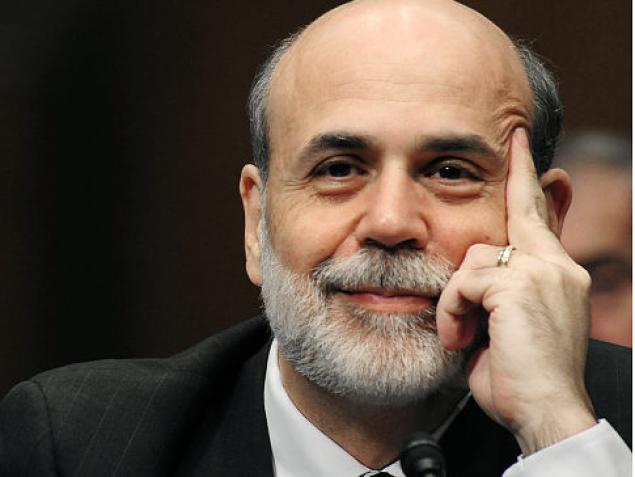 And on November 21, 2002 a guy named Ben Bernanke (who later took over for Alan Greenspan to become the chairman of the Federal Reserve) explained it in a speech before the National Economists Club in Washington DC.
Big Ben said….
"…the U.S. government has a technology called a printing press (or, today, its electronic equivalent) that allows it to produce as many U.S. dollars as it wishes at essentially no cost."
"By increasing the number of U.S. dollars in circulation, or even by credibly threatening to do so, the U.S. government can also reduce the value of a dollar in terms of goods and services, which is equivalent to raising the prices in dollars of those goods and services."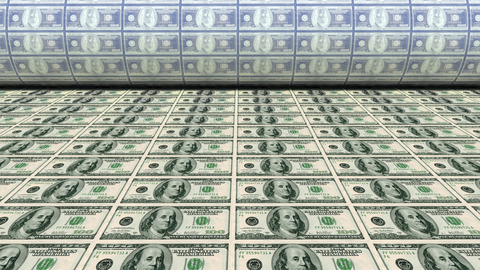 "We conclude that, under a paper-money system, a determined government can always generate higher spending and hence positive inflation."
"…sufficient injections of money will ultimately always reverse a deflation."
Our emphasis.  Always.
And just so you know we don't make this stuff up, you can read the whole thing here.
So we think the Fed will find some excuse to turn the Quantitative Easing (QE) printing presses back on.
But, you say (correctly) didn't they already do QE?  Like, 4 times?  Then why didn't prices rise?
Great observation.
Here's the short of it…and why it matters to real estate investors RIGHT NOW…
The Fed expanded its balance sheet (printed) by about 4 TRILLION DOLLARS since 2008.
Most of the money ended up in bonds (causing bond prices to rise and interest rates to fall)…or stocks (causing stock prices to rise to record levels)…and on banks' balance sheets (as reserves parked at the Fed).
Of course, when you read Big Ben's 2002 comments, he expected the banks to lend.  That's the way all the new money was supposed to get to the market.
But frightened borrowers weren't anxious to take on more debt.  They were inclined to save or pay off debt, rather than spend.
So there's not been a long line of borrowers to lend to.
On the lender side, with the politicians busy POUNDING on the banks (and rightfully so)…banks decided it was safer NOT to loan…except to only the very BEST borrowers.
But now that all the very best borrowers have taken on their fill of debt, Uncle Sam is back to making nice with the banks…hoping to get all the money pushed out into the market.
And guess which sector they're focused on?
Yep.  Real estate.  And it's happening as we head into an election year.  But that's probably just a coincidence.
Check out this headline:
"The government is trying to coax banks back to making mortgage loans to risky borrowers…"
This makes sense because we already have construction lending surging.  But builders can only borrow if they have buyers to sell to.  And most buyers can only buy if they can get financing.
So Uncle Sam can see that the bottleneck in the pipeline is at the street level…where real estate investors like you invest.
All this to say (and thanks for reading to the end) that the stock market gyrations could actually be GOOD for real estate in the mid-term.
When nervous stock investors seek safety, they'll go to bonds and push interest rates down.  Great!  Borrow all you can and lock in LOW FIXED rates.
Make SURE your properties cash flow conservatively and focus on big, affordable markets with low taxes, a friendly business environment, and a diverse local economy.
Some frightened stock investors will pile into real estate…just like they did in 2001 after the tech bubble deflated.  The Chinese already are.
So, we wouldn't be surprised to see a run UP in prices in the near term…which could be a chance to grab some equity and move it to safety…once again taking advantage of increasingly liberal lending.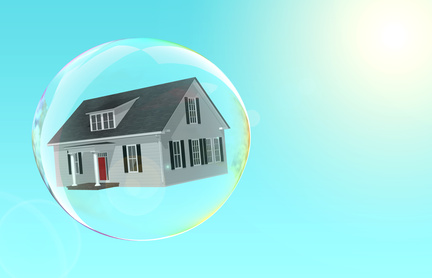 Eventually, the real estate bubble that's beginning to inflate now will "pass a little gas".  Or maybe a lot.
Sure, it will stink.  But it won't kill you if you're prepared to hold your breath and go in and do some bargain hunting.
Meanwhile, as all this unfolds, it's a good idea to continue to watch and prepare.  You can't control it.  But you can roll with it.
Good investing!
The Real Estate Guys™ radio show and podcast provides real estate investing news, education, training and resources that help real estate investors succeed.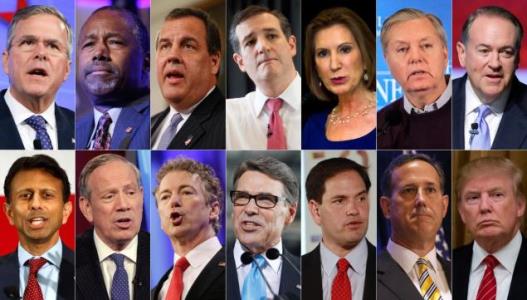 Last night seventeen GOP presidential hopefuls showed up for two different debates to discuss "the most important issues" facing the American people.
Among them were Donald Trump, Jeb Bush, Carly Fiorina, Rand Paul, Scott Walker, Ben Carson, Marco Rubio, Ted Cruz and a whole gaggle of candidates who hope to face off against the presumptive Democratic nominee, Hillary Clinton.
But despite all the hooplah, including 6 million Facebook visits and 40,000 questions from John Q. Public…
The MOST important issue was completely IGNORED.
The Fed and money.
Okay, these are really two issues. But together, they affect EVERY person and business on the planet.
Thank about it.
Most of your time and efforts are invested in earning, spending, managing, investing…and worrying about…money. Right?
And the cost of money…interest rates…have a HUGE affect on the price of EVERY financial asset there is…everywhere.
The Fed has been AGGRESSIVELY intervening in financial markets for decades…with "mixed" results (to be kind).
And there was NO MENTION of it.
Keep in mind that since the Fed arrived on the scene in 1913, money has devolved to nothing but debt.
How can you have a conversation about the "debt problem" without talking about the Fed and money?
Of course, unless you're a geeky student of economics and history, with a dash of conspiracy theorist, you might not understand the problem.
And with only one-minute answers, it would seem impossible for a mainstream debate to address them.
But it's really quite simple.
Our "money", which is really only currency, (click here to understand the difference) is BORROWED into existence.
And it comes with an interest expense, albeit very small right now.
When you understand this simple concept, you know why it is IMPOSSIBLE to pay off debt. Because doing so would extinguish all the money.
Think of it this way…
Let's say we're at the very beginning of the economy and there is no currency. Just like starting a board game.
To get things started, the issuer of currency (the Bank) prints a bunch of pieces of paper and LOANS them to the players.
And to keep the math simple, let's say the interest rate is 10 percent per round of play.
Suppose the game begins with a total of $1,000 being handed out to all the players. It doesn't matter how many players, or who gets what. All we need to know is the Bank loaned out $1,000.
Play begins. Players buy and sell. They even create new products. All kinds of commerce occurs over the course of the game.
Now, at the end of Round 1, it's time to settle up.
Some players accumulated more currency. Others have less than they started with. But because there was only $1,000 distributed, that's ALL there is at the end of the round.
Now it's time to pay the banker back ALL the principal PLUS the 10% interest.
It doesn't matter how much each individual player owes because we're simply looking at the aggregate of ALL players.
So there's $1,000 of principal owed… PLUS $100 of interest… for a total of $1,100 owed.
Everyone tries to pay off their debt, but with only $1,000 in circulation, the society of players is $100 short.
And of course, even if they could pay off the debt, there would be no currency available to play Round 2 with.
So because they can't pay off the debt with interest, and because they want to keep playing, the players collectively decide to borrow MORE.
So to start Round 2, the society of players borrows $2,100 from the Bank (who simply prints it).
This would be enough to pay back the original $1,000 plus $100 interest owed from Round 1…and still leaves $1,000 available to play Round 2.
Now the players' collective total debt is $2,100 as they enter Round 2….up from $1,000 at the start of Round 1.  And no matter what they do while playing the game, they end each round owing MORE than the total amount of currency held by all the players.
Do you see the problem?
When you borrow your currency into existence and owe interest, the ONLY way to keep playing the game is to ALWAYS increase the debt. To pay it off, ends the game.
This is why, for decades, no matter what party's in place, no matter what anyone says, the debt NEVER shrinks. It only grows…because it MUST. Or the game ends.
Maybe the candidates don't get it? Or maybe the Fox news moderators don't. Maybe it's the American people who don't understand or don't care…and the candidates and mainstream media just follow their lead?
We don't know. If you think the candidates and media are controlled by sinister behind-the-scenes forces, then go ahead and put your tinfoil hat on. We're right there with you.
It doesn't matter.
But until we can change the system, we need to be skilled at playing the game the way it's run today.
For us, it means using the abundant and affordable debt to accumulate real assets which produce real income that remains top of the priority list even in hard times.
It's hard to imagine anything more real than real estate. Or any stream of income much higher on the priority ladder than keeping a roof over your head or food on the table.
The good news is that real estate is also one of the easiest and safest investments you can acquire using debt.
Just remember, the value isn't in buying low and selling high. When you do that, all you end up with is a pile of currency.
Mainstream financial pundits focus on asset prices, which are often bubbles expanding and contracting. Buy low! Sell high! Generate commissions for Wall Street! Generate taxes for Uncle Sam! Rinse. Repeat.
They can't play that game with real estate, so they don't like it. And they focus on the price, which is smoke and mirrors…like most asset prices in a funny money economy.
The real value of real estate is in the income.
Income is what drives the equity. And it's what frees the equity, so you can use debt to protect profits without realizing a taxable gain or relinquishing the property.
And when you pick the right properties and structure your financing properly, you can weather virtually all of the economic and political uncertainty.
So stay tuned to The Real Estate Guys™ radio show. We'll continue to bring you ideas, information, perspectives and strategies to help you keep it real…in an unreal world.
AND…if you REALLY want to talk about money and the Federal Reserve…
Join us on our 2016 Investor Summit at Sea™! We've just confirmed that G. Edward Griffin, the author of The Creature from Jekyll Island – A Second Look at The Federal Reserve will be returning for his second appearance on the Summit.  Click here to learn more.
Good investing!
As market mariners, we're always watching the financial waves to know which way the wind is blowing and whether a swell is headed our way.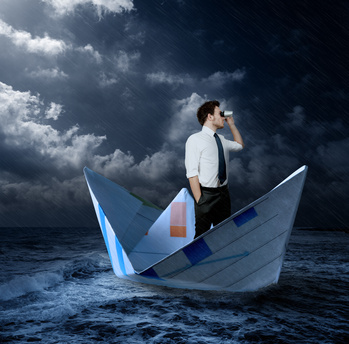 After discovering the painful price of myopia in 2008, we're not only diligently watching the horizon, but we spend a lot more time talking to smart people from a variety of financial disciplines.  In fact, we talk to a really smart guy in this episode!
If you recall, there was a big wave of money that rolled into the stock market in the 90's.  A big chunk was the savings of the baby boomers who were in the height of their asset building years.
Another big chunk came from the Fed as it provided the marketplace lots of liquidity (sound familiar?) to head off the Y2K "crisis" (remember that?).
Of course, before long the stock market…and especially the tech sector…was booming!
Eventually, the tech stock boom busted, and right on its heels came 9/11, and so the Fed pumped even MORE liquidity into the system.  But this time, investors who'd been burned by stocks, took all that cheap money and jumped into real estate indirectly (through mortgage backed securities) or directly (through individual properties).
Then…ka-BOOM…the MBS market imploded, real estate tanked, banks failed, and we had a crash of EPIC proportions.  In response, the Fed…you'll never guess…pumped even MORE liquidity into the system.  And guess what?  Today, the stock market is at all time highs.
We're detesting…er, detecting a pattern here.
So we want to know if the stock market is vulnerable to a crash.   And what can the stock market tell us about the future of real estate?
Since we're not stock market experts (we can barely read the charts at the optometrist), we thought we'd call in someone who spends most of their time studying such things.
In the studio on location in sunny San Diego, which (contrary to Ron Burgundy's dictionary) does not refer to a female whale's anatomy:
The Captain of your broadcast boat, host Robert Helms
His First Mate (in a purely platonic way), co-host Russell Gray
Our stow-away guest from Dow Theory Letters, Matt Kerkhoff
In stock trading, and really any kind of trading, there are two kinds of analysis: fundamental and technical.  Another way to think of them are: logical and emotional.  One is about the business.  The other about the market.
With fundamental analysis, an investor looks at the company's financial performance, competitive risks, sector dynamics, vulnerabilities, opportunities, the management team, etc.  In other words, it's a LOGICAL assessment of the BUSINESS.
This is the way most real estate investors analyze properties.  Why?  Because most real estate investors are making LONG TERM investments.  Ditto for stock investors.
Traders, as opposed to investors, are usually looking to move in and out of positions quickly hoping to scrape a few basis points of profit out of each trade.  To do this, they try to exploit the irrational nature of market participants.
In other words, people aren't always logical when making investments (ya think?).  Sometimes they get greedy and overpay.  Sometimes they get scared and sell too cheap.  And in today's technologically driven world, some trading is done automatically by computers.
Big players have figured out they can trick the computers into buying or selling if prices can be pushed up or down temporarily.
Trading is not for the faint of heart.  Ironically, successful traders control their emotions and use logical analysis of the market's emotional indicators to place their bets.  This reading of the moods of the market is called technical analysis.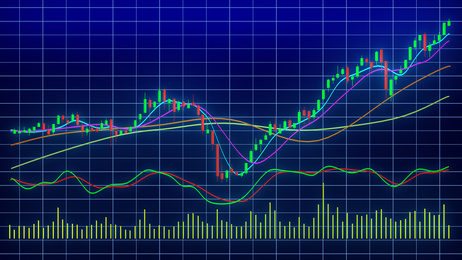 One of the main tools of the trader are technical charts.  These charts show the ups and downs, trading volumes and "patterns".  The patterns measure the predictable responses of market participants to various trading feedback (support, resistance, averages, etc.).
On our upcoming Investor Summit at Sea™, Rich Dad Paper Asset Advisor Andy Tanner will be helping us understand all of this and how it relates to real estate investing.
The point is that technical analysis doesn't really consider the fundamentals.  So while fundamental analysis is about understanding the business issuing the stock, technical analysis is about understanding the market…that is, the PEOPLE trading the stock.  And there are both long term and short term patterns of behavior.
As any mortgage pro can tell you, when the stock market is up, so are interest rates.  When the stock market is down, interest rates drop.  As real estate investors using mortgages to control property and arbitrage cash flows, we care about interest rates.
Now you may be thinking, "If it's true that interest rates rise when stocks do, then why are interest rates so low, while the stock market is so high?"
What a GREAT question.  We have such smart listeners.
So put a new battery in your thinking cap, and let's take a moment to get our mind around this important concept.  Because when a market isn't behaving is it should, it tells you that something might be amiss.  And if miss it, it can sneak up and bite you.
Here's deal in simple terms:  When people sell stocks (equities), it's because they are afraid of risk.  So they want to move to the front of the line (debt eats before equity) and buy debt (bonds).  Creditors (bond holders) get paid before equity (stock holders).  Are you with us so far?
Now, when more people sell something the price goes down.  So as people leave the stock market (sell), stock prices drop.  Conversely, when people enter the bond market (buy), bond prices rise.  Make sense?
Here's the hardest part to track with.  So take a deep breath and we'll do this together…
When bond prices go UP, bond yields (interest rates) go down.  Here's why:  If you have a bond, it's like a certificate of deposit…you loan your money to the bank, and they give you a promise to pay you back with interest.  Simple, right?
But with a bank CD, everything stays static because no one is trading the CD (that you can see).  So if you buy a $100,000 CD and it pays you 5% interest (good luck finding that, but it keeps the math simple), you get $5,000 per year in interest for loaning the money to the bank. Got it?
But what if you wanted to sell your CD to a private investor?
If the investor wanted to buy your CD and get 5%, he'd pay you $100,000.  But what if the investor wanted 10% yield on his investment?  Then, he'd only be willing to pay you $50,000.  Why?  Because the bank is only committed to pay $5,000 per year on the CD.
And if the investor (your buyer) insists on a 10% return on his money (he doesn't care about yours) and he's buying $5,000 a year in interest, he can only pay $50,000 for it because $50,000 x 10% is $5,000.  See?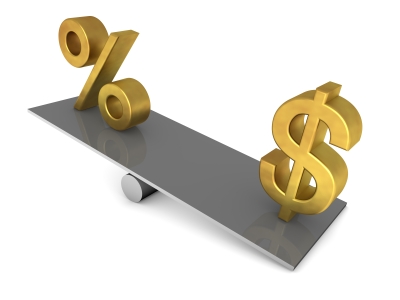 This is an overly simplistic explanation of the inverse relationship between bond prices and bond yields, but it gives you the basic concept.
When bonds get bid DOWN (pay less for the same yield), yields (cash on cash return) go UP (as explained in our CD example). And the reverse is true (as we'll show you in a moment).
Once you get it, you'll go "duh".  Until then, it's a head-scratcher.
But it's a very important principle…and based on the way people are piling into bonds even when yields (interest rates) have no where to go but up, we can tell many investors don't get it.
So back to the stock and bond market…
When people get afraid and sell their stocks to buy bonds, the price of stocks falls (more sellers than buyers), while the price of bonds rises (more buyers than sellers), so interest rates go down as bond prices go up.  Huh?
It's like this:  In the prior scenario, no one wanted your CD for $100,000.  You had to sell it at $50,000 to get the buyer because the market demanded a 10% yield.  But what if people were really scared, so they wanted the safety of the CD even if they have to pay MORE?  Remember, when you pay more ($) you get less (%).
Now, if someone were to offer you $200,000 for your $100,000 CD (you'd be happy!), and the CD paid $5,000 per year, what yield is your buyer willing to settle for?  Half what you're getting.  So if you're getting 5%, your buyer is only getting 2.5%.  Let's check the math…
$200,000 invested / $5,000 annual yield = 2.5% rate of return.  Hey!  It worked!
Now with this basic understanding, why would interest rates be so low while stocks are so high?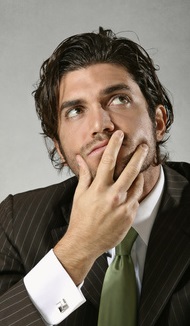 It seems that people are putting money into the stock market (bidding it up), but somebody is also buying bonds to keep them up too (bonds up means interest rates down).  Weird.
There are a couple of things going in, all of which are abnormal, and would be described as "distortions" by David Stockman, in his NY Times best-seller, The Great Deformation. (This and other great books on economics and investing can be found in The Real Estate Guys™ Recommended Reading Store.)
First, the Fed has been buying bonds like crazy through their Quantitative Easing program.  This artificially bids up bonds and pushes interest rates down,which is why they do it.  But all this extra bond buying is abnormal and distorts the market.  History says, QE leads to booms, bubbles and ultimately, a bust.
Also, you may have heard that many businesses have been borrowing at these low interest rates in order buy back their own stock.  This is also abnormal and drives up stock prices with money that would otherwise go into expanding the business.  No surprise then that stocks are going up, while employment and productivity aren't.  Again….weird.  Usually, rising stock prices reflect a healthy and growing business climate.
Third, yield starved conservative investors and savers have been forced to buy stocks and accept substantial market risk…risks they normally wouldn't take.  When people start putting money in places they wouldn't, they're prone to move it quickly if things look dicey.
All of these obvious distortions, and a whole host of lesser and sometimes unseen and unanticipated abnormalities, cause market emotions to run high.
There's one group of people who are giddy with greed and pouring into stocks believing the party will last forever.  There's another group of people who are reluctant participants and have their running shoes on and one eye on the exit.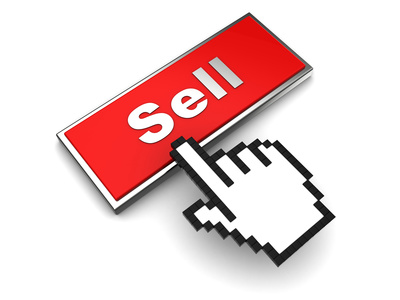 Most people in the paper asset space don't really know how to do real estate, nor do they want to.  It's messy.  There isn't all kinds of infrastructure to support stay at home real estate investing, they way there is with paper assets.  The closest thing are REITS (Real Estate Investment Trusts that are publicly traded).
But in deformed markets, people do things they wouldn't normally do, in order to earn profits and/or avoid risks.
So, since you've read all the way down this lengthy post, here's the pay off:  There's a HUGE OPPORTUNITY for real estate investors to attract capital from frustrated investors trying to find a good yield with reasonable risk.  If you develop the knowledge, experience and relationships to buy and manage income producing real estate in a market like this, there's BILLIONS of dollars looking for a home (pun intended). 🙂
But to talk with affluent investors about investing with you, you'll need to know how to both explain the benefits of real estate as well as the risks of paper assets.  So even though you may not be a stock investor, it's a good idea to understand how the stock, bond, commodities and real estate markets all interact.  This episode can help!
And if you like Matt Kerkhoff, come spend a week with Matt, along with Andy Tanner, Peter Schiff, Anthem Blanchard, Ken McElroy and the rest of our outstanding faculty on the 12th annual Investor Summit at Sea!  Meanwhile, enjoy listening to us talk with Matt about Booms, Busts and Bubbles!
Listen now:
Want more? Sign up for The Real Estate Guys™ free newsletter
Don't miss an episode of The Real Estate Guys™ radio show! Subscribe to the free podcast
 Stay connected with The Real Estate Guys™ on Facebook!
The Real Estate Guys™ radio show and podcast provides real estate investing news, education, training and resources that help real estate investors succeed. Visit our Feedback page and tell us what you think!
Whatever you may think about the Federal Reserve or its motives and contributions, one thing is certain:  The Federal Reserve has a profound impact on the supply and cost of capital.  This alone makes paying attention to the Fed an important part of any investor's routine market vigilance – and real estate investors are no exception.
While attending Freedom Fest in Las Vegas, we caught up with a 2012 Summit at Sea™ faculty member who was one of several keynote speakers – along with Steve Forbes, Peter Schiff , Robert Kiyosaki, Andrew "Judge" Napolitano and Mark Victor Hansen.
Coming to you from Las Vegas, Nevada:
Your straight dealing host, Robert Helms
Your royally flushed co-host, Russell Gray
Special guest and best selling author of The Creature from Jekyll Island, G. Edward Griffin
This is G. Edward Griffin's second appearance on The Real Estate Guys™ radio show.  Last October, as part of our Halloween theme, we traveled to Southern California to interview Mr. Griffin – and didn't quite know what to expect.  After all, his signature book, The Creature from Jekyll Island – A Second Look at the Federal Reserve, is somewhat controversial to say the least.
But after spending a week on our 2012 Summit at Sea™ with both G. Edward Griffin and Robert Kiyosaki discussing the Fed, banking, investing and real estate, we were excited to reunite with both of them at Freedom Fest.
We took advantage of the opportunity to sit down with Mr. Griffin one more time, in the wake of several Freedom Fest speakers (including Robert Kiyosaki, Peter Schiff and yours truly) talking about the Fed and its impact on real estate.
Whether or not you subscribe to the notion that the Fed is a nefarious cartel of international banks bent on world domination, or a misguided but very powerful 4th branch of the U.S. government; or a necessary, effective and benevolent steward of the U.S. dollar – no one seems to disagree that when then Fed expands the money supply (quantitative easing), that new currency flows through the economy and ultimately has an affect on all types of asset classes, including real estate.
Therefore, we ask Mr. Griffin to give us a short review of the history and mechanics of the Fed.  Since he literally wrote the book on the subject, he's one of the best qualified people we've met to help us with this essential understanding.
While Ed's position is that the Fed is a problem (hard for us to disagree), we also know that for every yin (negative) there's a yang (positive), so (parents, cover your children's eyes) we enjoy pulling out our yang (the force is strong with us) and discussing the opportunities that the Fed's shenanigans create for real estate investors.
It's a topic we've covered before, but as we listen to Peter Schiff and other financial pundits turn up the warnings of a falling dollar, we can't help but smile.  After all, there is no better financial vehicle with which to short the dollar than a low interest 30 year fixed rate mortgage on an income producing property in the right market.  In fact, that was the topic of our presentation at Freedom Fest.
It's one thing to walk around talking about market cycles and how what goes up must come down and vice-versa.  It's another thing to understand the mechanics of money from the Fed to Wall Street to Main Street so you can see the wave coming and ride it.  And it starts with understanding the Federal Reserve Banking System.
So listen and learn as we discuss banking, monetary policy and real estate with G. Edward Griffin.
LISTEN NOW:

Want more? Sign up for The Real Estate Guys™ free newsletter
Don't miss an episode of The Real Estate Guys™ radio show! Subscribe to the free podcast!
Stay connected with The Real Estate Guys™ on Facebook!
The Real Estate Guys™ radio show and podcast provides real estate investing news, education, training and resources that help real estate investors succeed.
As Halloween approaches, we wanted to pick a spooky topic to kick off the week.  We'll follow it up next with our annual edition of Halloween Horror Stories, so stay tuned!
For this episode, our topic is The Creature from Jekyll Island.  For the uninitiated, this is the title of the epic and iconic expose on the Federal Reserve by award winning documentary filmmaker G. Edward Griffin.  And while it isn't quite as entertaining as Rocky Horror Picture Show, it certainly has its own cult of rabid fans.  However, like Rocky, Creature probably has more than it's fair share of closet followers.
So when our good friend Robert Kiyosaki (who is no stranger himself to controversy) not only promoted, but endorsed The Creature from Jekyll Island, we thought we'd use the power of our press passes to get a face to face interview with the author.
Lurking around the microphones for a frightening discussion about the Federal Reserve:
The mad scientist of radio magic, host Robert Helms
His humpbacked henchman, co-host Russell Gray
Documentary filmmaker, prolific author and outspoken critic of The Fed, G. Edward Griffin
Anthony J. D'Angelo says, "Your mind is like a parachute.  It only works when it's open."  How true!  But this doesn't mean that you should blindly accept everything you hear.  However, it certainly encourages exposure to various points of view for further contemplation.  In fact, that's just how Griffin expanded some simple research for a speech on inflation into a seven year research project and one of the best known critiques of the Federal Reserve ever penned.
The Federal Reserve Bank is arguably the most powerful, non-governmental institution on the planet.
What's that?  You thought that "Federal" meant it was part of the government like the Treasury department?  Not so.  And that fact in and of itself isn't even considered to be all that controversial!  It's widely acknowledged, even by Fed supporters like David Wessel, author of the New York Times bestseller In Fed We Trust, that the Fed is NOT an official part of the U.S. government.
So what's the big deal about the Fed and why should a real estate investor pay attention?
First. the Fed controls the money supply of the (for now) world's largest economy.  It has a profound impact on interest rates and inflation – two topics which all real estate investors hold near and dear.  Plus, the Fed has tremendous authority over ALL banks in the USA, even the little commercial ones in the flat middle states.  And if all that power wasn't enough, because the U.S. dollar serves as the reserve currency of the world, the Fed and its policies also profoundly affect global trade and currency exchange rates.
Yeah, the Fed's a pretty big deal.
It's no wonder then, that as the 2012 elections approach and so much emphasis is on the economy, that the topic of the Federal Reserve has made its way into the mainstream of presidential debates.
Ron Paul wants to End the Fed (the title of his book).  Rick Perry has publicly denounced the Fed's activities as "treasonous" and the last time we looked, "treason" was a pretty egregious crime.  Although politicians are often guilty of putting their feet in their mouths, we're guessing that wasn't a comment Perry made lightly.
Meanwhile, Herman Cain actually has a stint as a Chairman of the Kansas City Fed on his resume!  What's an investor to think?
To top all of this off, love him or hate him, all the major polls show that President Obama's odds for re-election are not good.  So it's quite possible one of the aforementioned GOP candidates will end up in the White House.
Now we aren't here to say who should or shouldn't be in the White House, or even if the Fed is good or bad.  As you might guess, we have our own opinions.  But since you're investing YOUR money and not ours, then the opinion you should be most interested in is your OWN.  Hopefully, you are forming it carefully!
To help you formulate an informed opinion on the Fed (and anything else we can think of that may affect job creation, the value of real estate, interest rates on mortgages, taxes paid on profits, etc), we will continue to scour the universe for news, information, perspectives and ideas to share with you.
After reading The Creature from Jekyll Island, we found it to be both well-researched and documented, as well as thorough and extremely thought provoking.  And after sitting down with the author for several hours both on and off mic, we found him to be a whole lot less scary than some of his critics portray him.  In fact, in many ways, it was refreshing to talk to someone who was willing to go where the evidence led him – even if it was to a highly controversial conclusion.
So listen in to our discussion with Mr. G. Edward Griffin, then form your own opinion.  And we encourage you to continue your education on the Fed by devouring some of the other books in our Recommended Reading list on the topics of Banking & Politics.  Happy Trick or Treating!
Listen Now:

The Real Estate Guys™ radio show and podcast provides real estate investing news, education, training and resources to helps real estate investors succeed. Visit us on Facebook!
In case you've been living under a rock the last several years, here's a news flash:  China's booming economy is having a big impact on the world, and the U.S. in particular.
And whether you like it or not, or agree or disagree with U.S. policy toward China, it doesn't really matter.  China matters.  So, we're learning to pay attention to China.
In case you aren't convinced, consider that Chinese demand for raw materials (cement, steel, lumber, oil, etc.) create more demand which drives up prices.  So if and when U.S. builders start building again, their costs will be higher.  This means the properties they build will cost more.  Which means that existing properties' values will be pulled up by rising replacement costs.
What???  How, you ask, can we talk about rising prices when everything's in the dumper?
It's easy.  As long as people do what they do, populations grow.  The need for buildings continues in spite of the economy.  And the last time we looked, people will do without a lot of things before they skip having a roof over their head.  So it's only a matter of time before building begins.  Meanwhile, we sit in a rare window of time where there are low interest rates and lots of properties selling at or below replacement costs.  Just something to think about…
And speaking of interest rates…
Did you hear what Morgan Stanley Asia's honcho Stephen Roach told CNBC?  He thinks China may decide to stop lending money to Uncle Sam.
In case you're holding your breath waiting for the super-duper council of 12 deficit reduction committee to balance the U.S. budget, even if Uncle Sam miraculously produced a surplus, he still has lots of short term debt that needs to be refinanced.  So if China doesn't re-up, then who's got the horsepower to feed the U.S. debt addiction?  Greece?  Spain?  Italy?
Time out.  Before your mind wanders off, let's talk about why real estate investors care about all this.
Real estate investors get rich doing leveraged buyouts.  Really!  Just like some corporate raider.  You find an income producing business (a rental property), then go get financing to purchase it.  Then you use the income from the business to pay off the loan.
So, if your goal is to own a lot of these properties, you will have a lot of loans (what we affectionately refer to as "good debt"), and your cash flow will be substantially affected by interest rates.  Right now, in case you've been napping, interest rates are REALLY LOW.  And if you lock them in for the long haul, it's hard to imagine you'll be regretting it down the road.
But if the Chinese stop buying U.S. debt (Treasurys), then (says Mr. Roach), the U.S. may have to pay (gasp!) higher interest rates to attract buyers.  And if U.S. Treasurys go up, you can bet real estate loans will be right behind them.  See?  Get the connection?
However, as previously posed, this presupposes there is a buyer out there with a big enough checkbook to meet Uncle Sam's needs.  If not China, then who? And if there isn't another economy strong enough out there to buy up trillions in U.S. debt, then are there buyers at any interest rate?
So here's another take:  If China goes away, in part or in whole, our guess is that Big Ben Bernanke will get out his magic checkbook and, either directly or indirectly, will pick up the slack.  In this case, Big Ben isn't concerned with interest rates (after all, his cost basis for the money is zero), so the issue isn't rising interest rates, it's an increasing money supply.  In other words: inflation.
(In case you missed it, we did a series of blogs on this topic when everyone was getting their undies in a bunch over the debt ceiling debate.  If you want to learn more about Big Ben's magic checkbook, search our site for "The Great Debt Ceiling Debate" or click here for Part 1 of the 5 part series.)
Here's the bottom line (which is why it's conveniently located at the bottom):  No one knows what China will do.  But if you understand the mechanics of the money, then you can make a plan A, B, C and D.  And there's even more letters available if you want to go farther than that.
If China goes away, and Mr. Roach is right and interest rates rise, do you want to be sitting on lots of low interest rate debt locked in for the long haul and being paid for by people who have to rent because home loans are too expensive to buy?  We do.
If China goes away, and Big Ben's magic checkbook comes into play, and inflation is fueled, do you want to own real assets (like commodities and real estate) that go up in value (over time…be patient) as replacement costs rise?  Check.
If China keeps on buying, but demands higher interest, go to plan A.
If China keeps on buying, and is content with ridiculously low interest rates, even if the Fed doesn't intervene, won't low interest rates eventually lead to inflation? (Yes, they do. The whole reason the Fed alleges it keeps interest rates low is to "stimulate" the economy).  Go to plan B.
We're not saying the current de-leveraging (the U.S. is still suffering from a major sub-prime hangover) won't suppress prices for the next few years.  But if you're a buyer, aren't low prices, low interest rates, and a growing rental population all good things for right now?
This is part 4 of a multi-part series on the "great debt ceiling debate" written as an accompaniment to our radio show broadcast and podcast, "Raising the Roof – How the Great Debt Ceiling Debate Impacts You".  You can download the episode on iTunes or find it on our Listen page.
We're excited you're here.  In case you missed the header, this is Part 4, so if you just got on the bus, be sure to go back and read parts 1-3 before jumping into this one.  For those who've been on board since the beginning, welcome back!  Now go grab an espresso and let's get into it!
How the Fed's Purchase of Treasuries Affects the Money Supply
Most people who pay attention to the economy have heard of "quantitative easing".  But in talking to lots of people and teaching this topic in seminars, we've found most people don't really understand how it works.  Since there's been a lot of QE'ing going on, and potentially more to come, it's important for all investors, real estate and otherwise, to really understand how it works.  And the topic is especially relevant in light of the current debt ceiling debate.
As you should recall from previous installments in this series, the Fed has a Magic Checkbook.  We explored how and why Big Ben is inclined to use it.  Now we're going to discuss what happens when he does.

The Sound Money Concept
Big picture economics can be intimidating and confusing.  But a global economy is simply a collection of national economies.  And a national economy is simply a collection of many citizens' economies.  So if you understand basic economic principles on a small scale, when everything blows up (figuratively speaking, at least so far), the numbers get bigger, but the principles still apply.
So, let's imagine that you show up at a Treasury auction and you decide to buy Treasury bonds.
When your write your check and hand it over to the Treasury, they deposit it into their bank account (with the Fed) and the Treasury's bank balance is increased by the amount of check.  When your check clears, your bank balance is reduced by the same amount.  What you have done is exchanged the cash in your bank for Uncle Sam's bond.  This is your basic everyday transaction.  Just like buying furniture.
Now imagine that you and Uncle Sam are the only two people in the economy.  If, between both of you, there were $100,000 divided evenly, then you would each have $50,000.  When you buy $10,000 worth of bonds from Uncle Sam, you write a check and Uncle Sam's now has $60,000 cash, while your balance is now $40,000.  You have a $10,000 asset (Uncle Sam's bond) and Uncle Sam has a $10,000 liability (the debt to you).  But when you add it all up, it balances.  This is a "sound money" system because after the transaction is closed, everything balances.  That is, the same amount of money ($100,000) is in the economy is before, it is just allocated differently between the parties as a result of the transaction.
The Funny Money Concept
Now let's look at what happens when Big Ben Bernanke buys a U.S. Treasury bond using his Magic Checkbook.  Remember, Ben doesn't have any money in his checkbook.  He doesn't need any because his checks never bounce. They're magic.
Big Ben buys $10,000 worth of bonds from Uncle Sam.  Uncle Sam's bank account goes up by $10,000 and Big Ben gets the bond.  Seems normal right?
Well, let's take a closer look.
In our two person economy (you and Uncle Sam), you each had $50,000 for a total money supply of $100,000.  But when Big Ben buys the bond, Uncle Sam gets $10,000 for a total of $60,000 and you still have your $50,000 for a total money supply of $110,000.  The money supply just grew!  The technical term for expanding the money supply in this fashion is "Quantitative Easing".  You may have heard of it.  There's a lot of it going on lately.
Take It Queasy
What is the effect of this "quantitative easing" on an economy?
Remember, you can't use money itself for anything, so it's only valuable when you can use it to purchase products.  Money (for the purists: technically, "currency", since real money is a product, which is what make it real)  isn't a product.  Money is simply a means of storing value until you can convert it to something useful (i.e., buy something).
Let's say that in our little economy, we have 1000 bottles of water, 1000 sandwiches, 1000 magazines, and 1000 more of 7 other things so there's a total of 10,000 products.  In the real world, the price of each product would reflect the effort to locate and convert the raw materials into finished goods, and then prices would fluctuate based on supply and demand.  But to keep it super simple, imagine that all the products are priced equally, so the $100,000 in our economy is divided equally among the 10,000 products.  Now each product is worth $10.  $100,000 / 10,000 = $10
But if our money supply expanded to $110,000 courtesy of Big Ben's Magic Checkbook (when he bought the $10,000 of Treasury bonds), then each product is worth $11.00 because $110,000 /  10,000 = $11.00.  That's inflation.  More dollars divided over the same productivity.
So simply stated, inflation occurs when the amount of purchasing power (money, credit) goes up faster than the supply of goods (production).  In a stagnant economy (one that isn't producing more stuff), when you add new money, prices go up.
The important thing to know is that when people with regular checkbooks (like you) buy Treasuries, the transaction balances out because the buyer's checkbook balance decreases while Uncle Sam's increases.  But when Big Ben uses his Magic Checkbook, NEW money enters the system because Uncle Sam's balance goes up, while all the regular checkbooks stay the same.  Again, this is Quantitative Easing and it's inflationary.
In the real world there are lots of moving parts, but if you just stick to the basic principles, you can clearly see what's happening.  Because it all gets blended in with real world supply and demand dynamics (and confusing econo-speak), a lot of inflation can be hidden for awhile.  But not forever.  After a while it all "trickles down" to the man on the street and first prices rise (you know, like food, gas, clothing, etc.), and then eventually in wages (that one hasn't hit yet).
Got it?
If you want to understand this "trickle down inflation" better, listen to our 2/20/11 radio episode The Coming Wave of Inflation – Profiting When the Levee Breaks, available on iTunes.
So now that you have all of this under your belt (just think how much fun you're going to have at your next cocktail party!), in our fifth and final installment, we will finally look at how all this affects the Great Debt Ceiling debate.  And, we'll unveil our bold prediction of what we think Congress will actually do about the debt ceiling.
This is part 3 of a multi-part series on the "great debt ceiling debate" written as an accompaniment to our radio show broadcast and podcast, "Raising the Roof – How the Great Debt Ceiling Debate Impacts You".  You can download the episode on iTunes or find it on our Listen page.
In our last installment, we explored the bond market and how interest rates are established in the open market.  Bonds are debts and the interest rates are set by risk, reward, supply and demand.  Now we will explore how the Federal Reserve Bank affects interest rates.  You should already know how interest rates affect you. 😉
How the Fed Influences Interest Rates
The Federal Reserve
The Federal Reserve Bank (the Fed) is the bank of the Treasury.  The Treasury is the government.  The Federal Reserve is NOT the government.  If you want to learn more about the Fed, we highly recommend reading The Creature from Jekyll Island, which is conveniently located in The Real Estate Guys™ Recommended Reading area.
The Magic Checkbook
For now, you only need to know that the Fed can write checks on itself that will not bounce.  In other words, it doesn't need money.  It creates money simply by writing a check.  That may sound unbelievable, but for now, just take our word for it.  This isn't an expose on the Fed, so you can look it up in your spare time.
Now that we know how the Fed's magic checkbook works, let's imagine that Uncle Sam shows up to hold a Treasury bond auction.  But there isn't enough demand, so interest rates start to go up.  In prior installments, we discussed what happens to the value of all the existing debt out there when interest rates go up (it goes down), but to toss in some extra motivation for the Fed, the current Fed leadership believes that low interest rates stimulates borrowing, which stimulates spending, which stimulates production, which stimulates hiring.  This is a "Keynesian" view of economics.  That is, that borrowing and spending is the key to growth and job creation (how's that working out so far?).
Side note: For an opposing viewpoint, may we recommend you look into "Austrian" economic theory, which puts forth the idea that one must actually produce before one can consume or borrow, and that production and savings are the keys to economic growth.  In other words, in its most rudimentary terms, before you can eat, you need to grow or hunt food.  And if you have more food than you need, then you have something of value to trade with.  If you don't have anything to eat and nothing of value to trade with, you need to either beg, borrow or steal from someone who actually does produce.  And the only way to have trading partners is if they produce more than they consume, so there's something extra for you to trade for.  The bottom line is that production, not spending, is the key to prosperity. That's why printing money or stimulating consumption doesn't create jobs.  And as real estate investors, we want to invest where jobs are being created.  Because unless you're renting to people subsidized by the government, your best tenants will need jobs to pay you rent. Now, back to our main feature….

Now if you, like Big Ben Bernanke, believe that borrowing is the key to prosperity, where do you think interest rates need to be?  Hint: LOW interest rates attract borrowers.  Sorry, was that hint TOO obvious?
Let's get back to our Treasury auction.  Uncle Sam is there holding his bonds out for sale, but not enough buyers show up. So Uncle Sam has to start lowering his price (increasing the yield) and interest rates start going up.  Big Ben thinks this is bad.  So he gets out his Magic Checkbook and buys, say $600 billion of Uncle Sam's bonds (does the term QE2 some to mind?), to help create some extra demand.  Shazam! Interest rates stay low.
Well, if you're a government addicted to debt, deficits and spending, this makes you very happy.  Just like when the interest rate on your growing credit card balance stays low.  With low interest rates, you can borrow more for the same payments.  No need to cut spending. Let the good times roll!  The only thing better than low interest rates is an increase in your credit line (isn't there some discussion about that?)
To summarize, when the Fed buys Uncle Sam's Treasury bonds in the open market, the extra demand drives the bond prices up and their yields (interest rates) down.  Then, the ripple effect of interest rate pricing kicks in, as all riskier debt pivots off the interest rate of Uncle Sam's "safest debt in the world".  That is, if Treasuries pay x, then a riskier debt pays x plus a little bit more (usually denominated in "basis points", which are 1/100 of a percentage. So 25 basis points is 1/4 of 1% or .25).  The farther away you move up the risk scale, the more expensive the debt is for the borrower.  This is why everyone has their undies in a bunch over Uncle Sam's credit rating.  It he loses his coveted super-duper AAA rating, then interest rates go up….and Big Ben may need to step in with his Magic Checkbook.
But what happens when Big Ben uses his Magic Checkbook?  Are there any side effects we should be considering?  Hmmm….?  Inquiring minds want to know!
So join us next time, as we delve into How the Fed's Purchase of Treasuries Affects the Money Supply.  Hint: "Trickle Down" isn't just for supply-siders any more.

This is part 2 of a multi-part series on the "great debt ceiling debate" written as an accompaniment to our radio show broadcast and podcast, "Raising the Roof – How the Great Debt Ceiling Debate Impacts You".  You can download the episode on iTunes or find it on our Listen page.
How does the Fed affect the interest rates on Treasury Bonds and why does it matter?
Good question.  We'll divide our answer into three parts (though we won't get to them all in this installment):
How Treasury rates affect interest rates on mortgages, corporate and muni-bonds and most all other debt.
How the Fed influences interest rates in the bond markets.
How the money supply is affected when the Fed purchases Treasuries.
After all that (and you should go grab a double espresso to make you stay awake for the whole trip), we'll talk about what happens if Congress raises the debt ceiling, and what happens if they don't.  Then as a special prize for your time and attention, we'll throw out our crystal ball prediction.  So go grab that espresso and hurry back!
1. How Treasury Rates Affect Interest Rates on Almost Every Kind of Debt
Bond prices are determined in the open market.  That means buyers and sellers coming together and negotiating a price.  In actuality, the negotiation is done by auction.  Think e-Bay.
When Uncle Sam (the Treasury) goes into the open market to sell bonds (borrow), investors bid on the bonds.  If there are lots of buyers, the bids go up, which drives yields (interest) down.
The Inverse Relationship Between Bond Prices and Yields
Time out.  Because we teach this at live seminars, this is where some people go "puppy dog" – their heads goes sideways and they get a confused (but cute) look on their faces.  Since it's important that you understand the inverse relationship between bond PRICES and bond YIELDS, we want to take a minute to explain it.  It isn't that complicated once you get the math, but it's important that you understand because once you do, it's easier to understand which direction interest rates are likely to go and why.
To use extreme examples with simple math:
If you pay $100,000 for a bond (a promise to pay) with a face amount of $100,000 and it yields 5% per year, then you earn $5,000 per year on your $100,000 investment.  If the bond has a 30 year maturity, then at the end of 30 years, you get paid the face amount ($100,000).  You earn interest along the way, then get paid the principal back at the end.  Pretty simple.
Here's where it gets tricky.
If you have bought a $100,000 bond when yields were 5% and the market changes, then the fair market value of your bond changes.  That is, while the face amount and interest rate stays the same, what someone would actually pay you for your second hand bond in the open market (if you wanted cash now) will depend on what else is available to them at the time.
For example, if new bonds are yielding 10%, then a new $100,000 bond would pay $10,000 of interest per year.  That's obviously better to the bond holder (the lender) than the $5,000 your old $100,000 bond is paying.
So if you wanted to sell your bond in the open market, you would have to discount it (sell it for less than the face value) until the yield was comparable to the going rate in the open market.  If you don't, who would want to buy your "second hand" bond?  This is an important principle even if you couldn't care less about Treasuries because it's the same principal used with discounted notes, which is a staple for in creative real estate.  But we digress (how unusual!).
Back to bonds.  So if someone wanted a 10% yield on their cash and your bond is paying $5,000 per year, what do you have to sell it for to attract a buyer?  Do you remember the high school algebra you never thought you'd use?  It's time to use it.
$5,000 = 10% of what?
The answer is $50,000.  Because 10% of $50,000 is $5,000.
Ouch!  That's a big haircut.  Your $100,000 bond dropped in value to $50,000 in order to pay the same yield.
Now in the REAL world, it's not that simple.  Because the $100,000 bond will still pay $100,000 at maturity, that also gets factored in.  But it makes the math too difficult for this article.  And then it gets more complicated, because smart investors are going to factor in inflation (the decrease in the purchasing power of the dollar over time).
For purpose of our current discussion, the main point is that when a buyer pays more for a bond, the yield goes down and vice versa.  So when lots of buyers show up (high demand) at a Treasury auction, interest rates go down.  Conversely, when there are few buyers (low demand), interest rates go up.  If you didn't track with that, take a sip of espresso and a deep breath (not at the same time or you'll choke), then read it again and noodle through it.  Trust us.  This is important for you to understand, not just as a real estate investor, but as a taxpayer and a voter.
Now the bonus lesson is that when interest rates rise, the value of the bonds you already bought goes down.  Back in March, Bill Gross, the guy who manages the world's largest bond fund (PIMCO), sold ALL his Treasuries.  Where do you think HE thinks rates are headed?
Treasuries as the Foundation of All Interest Rates
Now, let's talk about how Treasuries affect interest rates on everything else important to you, like mortgages.
Because Treasuries are considered the world's safest debt, imagine their yields (interest rate) at the center of a target.  Each ring away from the target is another type of debt.  The farther away you get from the center of the target (ultimate safety), the riskier the debt is.  And the riskier the debt is, the more the borrower has to pay to attract your money away from the center.  After all, as a bond investor, you're only going to buy something less safe than a Treasury if it pays you better, right?
So you could say that the yields on Treasuries are the foundation for all debt pricing.  When Treasuries go up, it creates a ripple effect to all other debt offerings.  And all the money that people borrow, from mortgages, to cars, to credit cards, etc. all gets packaged up and sold to investors as various forms of bond (to say nothing of derivatives!).  It's no surprise that the bond market dwarfs all other markets, including the stock market.  In other words the world is swimming in debt.
To bring it back down to earth so you can relate to it, think about it this way:  If you're a real estate investor sitting on a portfolio of adjustable rate mortgages which you're using to control millions of dollars of real estate, what happens to your cash flow if interest rates rise?  It drops.
And when more of your rental revenue is being used to pay interest, do you have more or less profit to invest in maintenance, repairs, improvements and new acquisitions? Less.
Take that same principle and apply it to a government.
When a government is sitting on a large portfolio of debt (bonds it has issued), big chunks come due (mature) constantly.  With each set of maturations, the bond holders expect to get paid the face value of the bond.  But where does the bond issuer (the borrower) get get the money to pay off the bond?
If you had a loan come due on a property, you would have to pay it from your savings (Uncle Sam has none), sell the collateral (US bonds are only secured by the "full faith and credit" of the government, so there's no property to sell), or refinance.  Bingo!  Uncle Sam needs to borrow more.  Just like if you were spending more than you earn and running up your credit cards.  You need the credit card company to raise your credit limit, so you can borrow more to pay off the old credit cards.
And how does Uncle Sam borrow?  He sells bonds in the open market.
Now if current interest rates are higher than the rate of the bonds being paid off (retired), then the interest payable on the freshly issued bonds will be higher, and the debt service (interest payments) will take a bigger bite out of revenue.
But if you, or in this case, Uncle Sam, are already upside down (negative cash flow, i.e., budget deficits), then the rate at which you must borrow increases.  You're borrowing to pay interest on borrowed money.  It's a crushing, compounding effect.
Do you see a problem?  It's a vicious cycle of continual, perpetual debt.  And you either have to find a way to out produce the problem (earn a lot more, as in higher taxes) or you have to make drastic cuts, or both.
That is, unless you have a Magic Checkbook (oooh, ahhh). And wouldn't you like to know what a Magic Checkbook is?
Join us next time for the next exciting installment of The Great Debt Ceiling where we will discover How The Fed Influences Interest Rates and The Secret of the Magic Checkbook.  Don't miss it!

Now please pick up your trash and move in an orderly fashion to the exits.  See you next time!