One reason we write is because very little mainstream financial commentary addresses the unique needs of real estate investors.
Most financial pundits think of real estate merely in terms of home prices, home builder stocks, and maybe real estate investment trusts (REITs).
Their preferred investment strategy is buy-low-sell-high … usually based on divining things wholly outside an investor's control.
It's more like gambling than investing.  They even call their positions "bets".
Of course, the buy-low-sell-high trading mentality encourages the churning of holdings … which generates commissions and short-term capital gain taxes.
That's nice for Wall Street firms and the government which protects them, but not so much for Main Street investors trying to build reliable retirement income.
And if you watch the financial news, you'll notice any discussion of yields and earning is generally in the context of their impact on share prices.  So back again to the buy-low-sell-high mentality.
But long-term income-property real estate investors look at the world VERY differently than the players and pundits of Wall Street.
For real estate investors, it's all about acquiring streams of cash flow …
… collecting contracts (leases) with people and businesses who work every day and send us a piece of their production.  It's a beautiful thing.
And even though we LOVE equity … we know REAL equity growth is driven by cash flow.  More cash flow equals more equity.
Of course, the purpose of equity is to acquire more cash flow.  Managed properly, they feed each other.  It's a virtuous cycle of compounding wealth.
Best of all, with real estate, many of the factors affecting cash flow are very much within the control of the investor.
With that said, we still watch mainstream financial news for clues about what's happening with the financial system, geo-politics, and macro-economics …
… and we carefully consider how those higher-level factors can directly impact Main Street investors.
So when the June new housing stats came out, here are some of the headlines that popped up in our news feed …
Weak Housing Starts Hurt Homebuilder Stocks
– Barron's, 7/18/18
Housing Permits Soften, Starts Plummet
– Mortgage News Daily, 7/18/18
Slump in London House-Building Weighs on UK Housing Starts – U.S. News & World Report, 7/25/18
There are lots more, but you get the idea.  Pretty gloomy.
But these stories are just clues in the news.  We still need to figure out why it's happening, what it means, and how it affects Main Street real estate investors.
Big picture, there are those who think housing is a leading indicator of a healthy economy.  So when housing is doing well, it drives economic growth.
We're not so sure.  It seems to us housing is a trailing indicator … a reflection of economic growth.
After all, who buys a house so they can get a job?  Buying a home is sign of economic success, not a creator of it … at least not for consumers.
So we think a weak housing market is a reflection of a weak home-buyer.
This begs the question … WHY is the home-buyer weak?
We tossed in the UK article to highlight this weak housing-start situation may not be reflective of issues at merely the local or even national level.
So even though real estate is LOCAL … certain factors affecting it are MACRO … perhaps even geo-political or systemic.
But because we're news hawks at every level … local, macro, geo-political, and systemic … we're aware of some of those potentially contributory factors.
But let's start with the basic economic principle of supply and demand. 
And remember … we always break out "capacity to pay" from "demand" because it makes us focus on factors of affordability.
Think about it …
"Demand"  alone for housing is fairly universal.  Nearly everyone wants a home … a bigger home, a better home … so demand in terms of desirability is almost a given.
But just because someone WANTS a home doesn't mean they can AFFORD one.  So much of housing demand pivots off of demand's "capacity-to-pay".
And then there's inventory … of both houses (supply side) and people (demand side).
Generally speaking, the world is increasing in population, though not always in any given geographic area.  So it's certainly possible for an area to lose population, and demand for housing along with it.  Think the fall of Detroit.
But because the slowdown in home-building appears to be occurring in diverse locations, we'll toss out the notion it's driven by a slump in the supply of people and a shrinking demand for homes.
We'll assume there's plenty of people who want housing.
Now on the housing supply side, we find another clue here …
U.S. home sales sag as prices race to record high
– Reuters, 7/23/18
" … a persistent shortage of properties on the market drove house prices to a record high."
Hmmmm … that's weird.
Low inventory explains slow sales and higher prices.   But wouldn't both of those things entice home-builders to build MORE … not less?
After all, if buyers are bidding prices UP, the opportunity to earn profits should entice builders to increase production to cash in.
Yet there's a reportedly low supply of houses, and apparently strong demand reflected by rising prices … and for some reason home-builders are slowing down.
Again, the market's natural reaction SHOULD be to increase supply … which then drives down prices … and makes housing more affordable to more people.
But that's not happening.
We think it's because it can't.  After all, a home-builder can only drop prices so far before it's no longer economical to build.
As we've discussed previously, one of the first casualties of tariffs was lumber costs.  Steel is another.  And of course, there's the labor shortage driving up costs in residential construction.
To top it all off, there's the well-publicized increases in interest and energy expenses … which add costs to almost everything.
So with nearly every component of cost on the rise, builders can only drop prices so far … then they either can't build, or they need to charge more.
But charging more means buyers must be able to pay more …
Maybe when builders are looking at their market studies, they're not seeing an increase in buyer's capacity to pay.
When mortgage rates are going up faster than paychecks … and inflation, gas prices and tariffs squeeze consumers … it drags DOWN their capacity to pay more for housing.
So after digging deeper, it seems there's some understandable logic to the slowdown in housing permits … in spite of low inventory and rising prices.
Is that bad?  It depends.
Remember .. when people can't afford to buy, they need to rent … from YOU.
When housing crashed in 2008, it was a huge BOON to investors in affordable housing.  The demand for rentals went UP.  Many real estate investors made fortunes.
So the lesson remains … the flip-side of problems are opportunities when you're aware and prepared.
Right now, in spite of reports of a booming economy and high consumer confidence, it may not translate quickly into a boom in home-buying or home-building.
That might make Wall Street worry, but for Main Street real estate investors focusing on affordable markets and product types …
… or specialized niches like residential-assisted living or resort property which cater to affluent people …
… there's still a lot of opportunity to build reliable long term wealth through real estate. 
Until next time … good investing!
---
More From The Real Estate Guys™…
The Real Estate Guys™ radio show and podcast provides real estate investing news, education, training, and resources to help real estate investors succeed.
Regular followers know we're news hawks.  We scour the headlines for clues about opportunities and threats facing real estate investors.
We look at the good, the bad, the ugly … and consider things at the micro, macro, geo-political, and systemic level.
Even though we watch a broad range of real estate niches … we tend to look at the world through the eyes of a syndicator.
We think raising private capital to invest in real estate is the single BEST opportunity for real estate investors … and one of the best business opportunities in ANY industry.
So it didn't surprise us when the following headline popped up on page one ofYahoo Finance, the most visited financial website on the internet …
Closed-End Real Estate Funds Are Performing Well
"The real estate market is booming … Not surprisingly … funds that focus on real estate have been posting good numbers …"
A "closed-end fund" just means a fund which raises a specified amount of money, then closes to new investors.
This is different than a typical "open-end fund" like a mutual fund which continually accepts new investors.
Our point today is … 
Mainstream headlines are informing the market real estate is a winner …
…and that individual investors can access real estate through funds … versus taking on the personal hassles of tenants, toilets, and termites.
Of course, the aforementioned article is talking about publicly traded funds, which come with a host of risks most Main Street investors are unaware of.
But if YOU are thinking of investing in real estate through a publicly traded fund, OR …
… if you're talking to Main Street investors about investing in YOUR real estateprivate placement (syndication) …
… then you'll find it VERY helpful to understand the risks in public funds.
Publicly-traded real estate funds can be used as gambling chips in Wall Street casinos … just like any publicly traded stock.
This means speculators (gamblers) can short-sell, trade on margin, and use options … all of which add volatility to the share price.
So even if the underlying asset is as stable as the rock of Gibraltar … the share price can bounce all over the place as it's traded in the casinos.
Of course, if you're a long-term buy-and-hold paper-asset investor, maybe that doesn't matter to you … just don't watch the share prices or you might get nauseous.
But MUCH less understood is the counter-party risk every paper-asset investor faces because of the way paper-asset trading is facilitated.
In short, counter-party risk is the exposure you have when an asset on your balance sheet (a stock, bank account, a bond) which is simultaneously someone else's liability.
In other words, they own the the asset and OWE it to you.  YOU own an IOU.
If the counter-party fails to perform or deliver … you LOSE.
Most people understand the concept of counter-party risk … but many don't understand all the places they're actually exposed to it.
And it's a LOT more than you might think.
In the case of publicly-traded securities, like closed-end real estate funds, you're NOT the registered owner … your broker is.
You get "beneficial ownership" through what is effectively an IOU from your broker to you.  The fund doesn't even know you exist.
Of course, this is all fine as long as the financial system supporting all this is sound.  But in a crisis, if the broker fails, you might end up a loser.
It's not unlike what happened in the 2008 financial crisis …
In short, individual mortgages … which are great assets to own … were pooled into securities and made into gambling chips in the Wall Street casinos.
Because the "beneficial ownership" of the mortgages changed hands so quickly, it was all facilitated through a system called Mortgage Electronic Registration Systems (MERS).
When the financial system nearly collapsed in 2008, the flaws of MERS were exposed … as the legal documentation required to affirm clean title to the asset wasn't properly maintained.
Some of the beneficial owners of the mortgages couldn't prove legal ownership and lost when property owners challenged foreclosure in courts. Huge mess.
So there's a BIG difference between "beneficial ownership" and actual ownership.  And the difference isn't exposed until it matters.
Sometimes that's ugly for investors.
The GREAT news for you and your investors is … it's NOT necessary to play in the Wall Street casinos to get into a real estate fund.
In fact, we'd argue it's better if you don't.
If you're following The Real Estate Guys™, you're probably already a fan of real estate and may already be a successful individual property investor.
Maybe you're considering, or have already started, putting together groups of investors to syndicate bigger deals.
Or maybe you're tired of being an active investor … and now you're looking to stay in real estate, but as a passive investor in another investor's deal.
In any case, it's important to understand the BIG differences between public and private real estate fund investing.
As an investor in a private offering, you directly own the entity which directly owns the asset.  There's no counter-party who owes you the shares. YOU own them.
We think when you delve into the differences, you'll agree private offerings are arguably a MUCH better way to go.
Of course, if you're interested in starting your OWN real estate investment fund, the timing couldn't be much better.
Headlines are telling the marketplace real estate funds are performing well.
And when you explain the important differences between public and private funds, we're guessing you'll get more than your fair share of investors interested in investing with YOU.
Main Street investing in Main Street … outside of the Wall Street casinos.  We like it.
Until next time … good investing!
---
More From The Real Estate Guys™…
The Real Estate Guys™ radio show and podcast provides real estate investing news, education, training, and resources to help real estate investors succeed.
Warren Buffet. Also known as the Oracle of Omaha, this investing heavyweight spends a lot of his time doing one particular thing.
It's not scoping out new investments. Not chatting with folks in the investment industry. Not attending board meetings … although we bet he does spend a bit of time doing all of those things.
This investing genius spends 80 percent of his time reading.
From trade-specific journals to general financial news, reading and listening to the headlines is essential to staying informed. But just as important is reading between the lines.
That's why we bring you Clues In The News … our take on how recent headlines affect real estate investors like YOU. In this edition, you'll hear from:
Your media examiner host, 

Robert Helms

His (slightly OCD) news peruser co-host, 

Russell Gray
---
Listen
---
Subscribe
Broadcasting since 1997 with over 300 episodes on iTunes!
---
Review
When you give us a positive review on iTunes you help us continue to bring you high caliber guests and attract new listeners. It's easy and takes just a minute! (Don't know how? Follow these instructions).
Thanks!
---
Mortgage rates for single-family homes rising
Many articles are saying it … mortgage rates continue to climb and show no signs of stopping soon. Note, this information applies specifically to single-family homes.
This is important news … but before you react, stop and ask yourself the question, "If interest rates were guaranteed to rise, what would I do?"
The answer is probably buy a deal that makes sense today and lock in the interest rate so you get a competitive advantage.
Data from this Redfin survey shows less than 4 percent of potential homebuyers would cancel their decision to buy if interest rates increased … so people will keep buying even if it squeezes their bottom line.
But buying at a too-high interest rate means high cost inputs, higher rents, and potentially more vacancies. Getting in while the interest rate is lower is an important factor for success.
We also suggest you consider the advantages of adjustable-rate mortgages versus fixed-rate mortgages. Adjustable-rate mortgages may start lower depending on the market, but have no certainty of staying the same.
Fixed-rate mortgages, on the other hand, allow you to lock in a predictable rate that won't rise or fall with the market. And when you're locked into a rate for 10-15 years, having consistency is particularly important.
An equal concern is the strength of the dollar. If rents are sliding upwards faster than wages, your tenants are in trouble.
That's why investing in A-class properties can be a poor strategy (more on that later).
Tighter guidelines plus higher mortgage rates can mean good things for landlords because fewer people are buying their own homes. So pay attention and think strategically … because a large part of success is getting in at the right time.
Is the multifamily sector overheated?
Multifamily properties have attracted a lot of money. We're now hearing from many investors who wonder whether the sector is overheated.
Interest rates are rising, and since multifamily properties typically have 10-15 year loan periods, investors do need to be careful here.
If you're a multifamily investor, you also need to keep in mind that rising interest rates not only affect you … they affect your tenants too.
According to a CNBC article, half of all renter households pay more than 30 percent of their income in rent. That means there's no real wiggle room for inflation … and no real wiggle room if YOU need to raise rents.
One apartment developer interviewed in the article above says, "There is an acute crisis headed our way." We can see this in the high numbers of luxury apartments being developed … and then standing empty.
At the same time, we're seeing a shortage in B- and C-class housing.
Because of today's costs, it's difficult for developers to build new buildings for non-luxury buyers. And Wall Street investors see luxury as a safer investment … even though it typically brings 2-3 percent yields.
If you're a syndicator, all of this information can help you understand the economic world you're operating in. A development explosion in the high-end apartment space DOES NOT mean you should be investing in that space.
This information should be the start of your research. Read between the lines, look for the wise voices, and start following them … but mostly importantly, talk to the people who have boots on the ground.
And remember, just because the economy looks bad does not mean investment options are bad. In fact, a downturn can be the best time to buy.
What's happening on Wall Street?
We like to read trade-specific news. But we also think it's important to read and watch mainstream financial news because that's what everyone else is seeing.
The difference, though, is that we always attempt to delve into what's beneath the headlines.
An article published by Bloomberg notes that Wall Street investors are beginning to snap up cheaper single-family properties they had formerly ignored.
After focusing on a particular niche … "safer" luxury-class homes and apartments … Wall Street is now lowering expectations.
Realize that what Wall Street investors are essentially doing is speculation.
They're trying to "buy low, sell high" without investing the time and effort to research their product and control outcomes the way real estate investors can do.
But Wall Street's foray into single-family homes affects YOU … because sourcing inventory is harder when there are more hands in the game.
It is possible to get in front of Wall Street investors … in fact, Wall Street by nature is essentially following in the steps of smart real estate investors.
But now you know what the big players are doing … and you can think about where you can step in before the market becomes saturated.
All it takes to spot the right clues is a bit of attention.
How does the tech industry affect investors?
The retail apocalypse has caused a huge shift in the industrial and office space. Products are being sold online … instead of in buildings.
But the industry behind this shift can bring boons to real estate investors.
According to the National Real Estate Investor, tech firms continue to seek out new markets for expansion.
Expanding tech companies bring huge job numbers wherever they go … and with jobs comes a need for housing.
Other markets, like office and retail space, are also impacted directly and indirectly with population and industry shifts.
To get ahead of the game, look at what factors make a market appealing to tech CEOs. A great example is Amazon's list of market criteria, although each company will seek out different qualities.
A tech hub creates critical mass. Tech companies not only create tech jobs, but attract and are attracted to various other industries, like airlines and shipping companies.
As you pay attention and understand where businesses are growing, your ability to align yourself strategically with market shifts and new hot spots will improve dramatically.
The headlines in this episode of Clues In The News bring both challenges and opportunities. Now it's your turn … get out there, do some research, and start reading between the lines! It's the only way to get ahead of the game.
---
More From The Real Estate Guys™…
The Real Estate Guys™ radio show and podcast provides real estate investing news, education, training and resources to help real estate investors succeed.
In a financialized economy, it's easy to obsess over the dollar, Bitcoin, gold, forex, the Fed, interest rates, stock indexes, etc.
Financialization is when an economy emphasizes making money from money … as opposed to making money from making things.
Think of it as the difference between Wall Street and Main Street.
But there's currently a subtle shift taking place we think is noteworthy.  We call it …
Trump-style Trickle-down
It's said Donald Trump got elected by working-class people … those who aren't at the financialization party.
These are folks whose manufacturing jobs trickled overseas for the last three decades.
When you're underemployed with no savings, you can't play financialization.  Your balance sheet is missing all those paper assets being pumped full of air from cheap money.
Wall Street's trickle-down has been Main Street's "bleed out."
Does 3-D printing trump paper printing?
When we first asked then-candidate Trump about his plan for the American real estate dream, he simply answered, "Jobs."
Since then, Trump has been emphasizing manufacturing jobs.  We think the distinction is important.
Manufacturing jobs … or the lack thereof … is something multi-time Summit at Sea™ faculty member Peter Schiff has railed about for years.
Peter insists no economy can print its way to prosperity.
Peter contends a prosperous economy MUST produce things …  and not just blow up paper asset bubbles.
Simply making money from money isn't enough to keep Main Street off the welfare rolls. There's no role for them in play in a financialized economy.
Main Street needs good-paying jobs … the kind that come from production and not just consumption.
For residential real estate investors, it's more than just a philosophical discussion.
It's central to strategically selecting the right geographic markets, demographics, and product-types.
After all, real estate is about the local economy … and the flow of cash from productivity into rents.  In short, the best tenants have jobs.
Not all jobs are created equal.
While any rent is good, to really understand your real estate investing, it's a good idea to look further up the food chain … to see what's trickling down and from where.
People who pour coffee, clean clothes, mow lawns, cut hair … activities we call tertiary employment … usually do so for folks with primary or secondary employment.
So if Acme Manufacturing sub-contracts to Dan's Welding … and Reuben the welder is buying coffee from Bonnie the barista (your tenant) …
… where does YOUR rent REALLY come from?
And what's the core economic strength of the local economy … the coffee shop, the welding shop, or the manufacturing company?
What happens to the local economy if Acme moves away?  Who does Reuben weld for so he can buy coffee from Bonnie?
Sure, Acme might not be the only primary employer in the market …
… but if the reasons Acme moved also motivate others to leave … the market loses eventually its anchors and starts to bleed out.

Financialization vs Industrialization
"Trickle down" can be a polarizing term.  But it doesn't mean the same thing to everyone.
President Trump has the White House, so whether we like or agree with him or not, he's pulling the levers and we aren't.
After a year of observing, it seems like Trump's got his own version of trickle-down and is pushing it forward.
Trickle-down Reagan-style was running up the debt and military spending, which pumped lots of cash into the economy and created a boom.
Yes, tax reform was involved … which blew up real estate and the savings and loan business.  But that's a discussion for a different day.
Reaganomics "worked" because starting out, the US had a good balance sheet, lots of manufacturing capacity, and high interest rates.
Just like a household with very little debt, lots of income, and adjustable rate loans in a falling rate environment …  you can rack up a LOT of debt for a long time before it starts hurting.
Trickle-down Greenspan / Bernanke / Yellen style was financialization.  De-regulation opened the door, but cheap money from the Fed fueled it … and continues to.
Advocates of trickle-down financialization say pumping up paper assets will make uber-rich people uber-richer … on paper.
Then, the theory goes … the uber-rich will lend to Main Street, who will then spend on Main Street … and eventually the cheap money ends up with Bonnie the barista.
Sounds a little like leftovers to us, but you can decide for yourself if it's working.  We think Trump's shocking win says Main Street didn't think so.
Trickle-down industrialization appears to be Trump's game plan.
The idea is to create an environment attractive to Acme Manufacturing to start, return, and expand … on Main Street.
It's a mix of Reagan-style tax cuts and military spending, more Greenspan / Bernanke / Yellen-style cheap money pumping the stock market …
… but it's all strategically aimed at boosting domestic manufacturing.
If Trump can get his agenda implemented, only time and math will tell if it works.
Oh, and about that math …
How do YOU measure success?
Now that we've got you jazzed about… okay, moderately interested in … paying attention to the direction of domestic manufacturing …
… we're going to complicate things ever so slightly. But for good reason!
We live in a world of perverted units of measure.  It's something Steve Forbes warned us about the very first time we talked to him.
Most reports we read measure productivity in dollars.  But a fluctuating dollar can give false readings.
Think about it …
If your business produces 1,000 widgets per month at $100 each, you have a $100,000 per month business.  Good job.
If inflation (a falling dollar) causes your widgets to go "up" to $120, you're a $120,000 per month business … BUT, your production is the SAME.
Have you grown?  Not in terms of real production.
THIS is why it matters to real estate investors …
If at the $120 price, 10% of your customers can no longer afford your widgets, your production falls by 10% to only 900 widgets per month.
At $120 each, 900 widgets sold is $108,000 per month.
Hmmmm …
Measuring in dollars, your business is UP by 8% … from $100k/mo to $108k/mo.  Your look good on paper (there's a lot of that going around) …
But by production, you're DOWN by 10% …  so you need 10% less labor, supplies, space, sub-contractors, etc.
It's like reverse-trickle down, but not really.  Money isn't flowing up.  It's really more like bleeding out.  This is why some folks don't like inflation.
Here's the point … and thanks for sticking with us …
The U.S. economy looks good … measured in dollars.  But some say there's still a LOT of work to get real productivity up.
Still, the November jobs report had a ray of sunshine with a spike in manufacturing jobs …  and this article says U.S. manufacturing executives see growth in 2018.  Good.
But if those indicate this is the front-end of trickle-down industrialization that brings prosperity to Main Street, it could be a fun ride for real estate investors.
We'll keep watching … and so should you.
Until next time … good investing!
---
More From The Real Estate Guys™…
The Real Estate Guys™ radio show and podcast provides real estate investing news, education, training, and resources to help real estate investors succeed.
Last week's U.S. jobs report has been largely reported as positive. 
Of course, real estate investors prefer their tenants actually have jobs, so we agree … any economy creating jobs is preferable to one which isn't.
Here's a few of the headlines and some notable excerpts …
June U.S. jobs report beats expectations – Yahoo Finance, July 7, 2017
"The economy added 222,000 jobs in June, more than expected, while …"
"… the unemployment rate rose slightly to 4.4%."
Weird.  So it looks like the U.S. is still creating more job seekers than jobs. 
Meanwhile …   
" … the labor force participation rate also rose slightly, to 62.8% from 62.7% in May …"
That's pretty slight.   
So there's more people back in the game,  but labor force participation is still among the lowest in 40 years.
"Wage gains in June, however, were disappointing with average hourly earnings rising 0.2% over the prior month and 2.5% over the prior year." 
"In May, wage gains were disappointing, rising 0.2% over the prior month and just 2.5% over the prior year … revised down in Friday's report to show gains were just 0.1% over last month and 2.4% over last year in May."
Okay …  let's take a breath and digest some of this …
First, these are just macro numbers … but all real estate is local.  So don't get too happy, sad, or confused. 
Also, these numbers are seasonally adjusted (no one knows what that really means) and are frequently revised later (as you can see with the May wage gains).
So don't get too attached to the numbers either.
Still, the numbers are important for a few reasons … 
They provide a general idea of the overall direction of things … probably more positive than negative.  It's the macro sea your investments are floating in.

Power players like Wall Street, the Fed, the politicians, corporate CEOs, and credit issuers all think these numbers are important … and they use these numbers to make ivory-tower decisions about interest rates, lending, taxes, and expansion … which affect Main Street investors like YOU.

The numbers START you on the path of digging down into LOCAL challenges and opportunities … jobs, migration, taxes, etc.
For example, the Fed sees low unemployment, higher wages, increased labor force participation as a trigger to raise rates and tighten money. 
This sets off a chain reaction  
Wall Street's extended love affair with bond speculation might be coming to an end … because when rates go UP, bond prices go DOWN.
Conversely, when bond prices go down, rates go UP.
And if you go talk to your friendly neighborhood mortgage professional, you'll discover that mortgage rates very often pivot off ten-year bond yields.
So headlines like these mean more to real estate investors than you may realize … and sure enough …
10-year Treasury yield highest in 8 weeks as global debt selloff resumes –MarketWatch, July 6, 2017
Why a surge in bond yields could be around the corner – CNBC, July 6, 2017 
We could go on and on … but you get the idea.  
As we've been saying for many months, it's probably a REALLY good idea to carefully review all your debt … and make sure you're prepared for the potential of rising rates.
The window of opportunity to tighten things up may be closing.  And it's usually MUCH better to be a lot early than even just a little late.
So that's some of the macro-picture. 
Now let's dig into the jobs report and see if there's some intelligence we can use to identify local challenges and opportunities.
We like this chart from the Yahoo Finance article …
A few observations …
Notice the BIG gainer is Education and Health … followed by a fairly distant Leisure and Hospitaity, which is closely followed by an effective tie for third with Government and Professional and Business Services. 
The TINY contributors are (smallest to biggest) … Manufacturing, Transportation and Warehousing, and Utilities.
You can see who the biggest LOSER is … and who's in the middle.
So what useful insights can we glean from all this?
Big picture, you need to wonder about the REAL strength of an economy which is "growing" in education, healthcare, leisure, hospitality, government, and business services.
Think of it this way …
Is a business that's hiring file clerks, bookkeepers, IT workers, human resource managers and trainers … actually "growing"?
Sure, they're growing payroll and overhead.  But who's bringing in outside revenue?  Who's actually making things and filling orders?  
These are the activities which make a business profitable.
No wonder the U.S. runs a trade deficit.  The economy is largely overhead and consumption. 
So be careful about buying into a sustainable growth argument about any country, state, region or business that's not growing by creating products and selling them.
Everything else are support services which should only grow in SUPPORT of real growth … not in place of it.
With that said, it's obvious from the chart which sectors have the job growth, so regions strong in those areas are probably positioned to have more demand for real estate.
And while it's smart to cautious in these markets, there's nothing wrong with taking advantage of growth in areas heavy in support industries … especially if the region attracts money from outside.
For example, government pulls money in from it's entire jurisdiction.  So properties near government hubs can do well, even if the real productive engine is located elsewhere.
Mining and Logging is interesting for that reason also.  Those commodities are usually sold outside the region.  So they bring money in from afar.  
Meanwhile the jobs are tethered to the geography.  It's hard to move a forest, natural gas well, or copper mine to China or Mexico.
Also, when it comes to commodity-based real estate investing, you can not only play at the residential and industrial property level … owning the building people live, work and shop in …
… you can actually own the very land that's producing the commodity.
Leisure and Hospitality businesses located in the right place can also produce jobs and profit locally from prosperity located elsewhere.
If a hotel or resort location has broad and unique appeal, it can pull customers and money in from around the globe.  
 It's why we like certain parts of Belize, and Orlando.
The lesson here is to dig past the headline numbers and look for the geographic, demographic, and product niches that are out-performing … or have the potential to.
Then start watching from afar.  When you think you see an opportunity, it's probably time to go on a field trip and build boots-on-the-ground relationships to help you find and manage that uniquely profitable property.
Until next time … good investing!  
---
 More From The Real Estate Guys™…
The Real Estate Guys™ radio show and podcast provides real estate investing news, education, training and resources to help real estate investors succeed.
As of this writing, the Fed hasn't yet announced their economic forecasts or whether they'll raise interest rates.
The talk on the street says the Fed will raise by 25 basis points (.25%).
History says a recession is coming … because 10 of the last 13 times the Fed engaged in a rate hike campaign, that's what happened. They're not particularly skilled at "soft landings".
The Fed also has a dismal record for economic forecasts. They chronically see sunshine even when clouds are forming. But that's not why Wall Street pays attention to them.
Day traders, hedge fund managers, and other players in the Wall Street casinos fixate on the Fed … hoping to be on the right side of whatever flow of cash results from anything they do or say.
Their mantra is "buy low, sell high" to generate cash flow. It's a fast-paced, high stakes game perfect for adrenalin junkies.
It's also a game which generates brokerage fees, highly taxable capital gains, and big bonuses. So both Wall Street and Uncle Sam love it.
Meanwhile, real estate investors sit off to the side … casually interested in what the Fed does … but much more concerned with collecting rent, watching expenses, and managing cash flow.
Cash flowing real estate is pretty boring. And super sexy. Like a faithful wife or girlfriend.
But if the Fed's likely hike is signaling a higher probability of recession, what's a real estate investor to do?
Here are some thoughts gleaned from a Business Insider article quoting legendary real estate investor Sam Zell …
"Sure, I'm always looking for unlocked potential … but everybody wants to look at how good a deal can get. People love focusing on the upside. That's where the fun is. What amazes me is how superficially they consider the downside.
For me, the calculation in making a deal starts with the downside. If I can identify that, then I understand the risk I'm taking. What's the outcome if everything goes wrong? What actions would we take? Can I bear the cost? Can I survive it?"
Zell also says, "… taking risks is really the only way to consistently achieve above average returns … in life, as well as in investments."
In other words, success is not about avoiding risk, but rather in understanding, accepting and managing risk … and only taking it on when the upside is worth it and you can afford the downside.
Here are some things for real estate investors to think about in preparing for the possibility of recession …
Consider increasing liquidity
Right now, there's a lot of equity in both stocks and real estate. If you've got excess equity on your balance sheet, it could be an ideal time to convert some of it to cash.
Yes, it's tempting to be fully deployed in good times. But if things slow down, cash is king. And if asset values fall, the market's going to take the equity anyway. Better for you to grab it first.
Emphasize durability of cash flow
It's a lot more fun to push rents to increase net operating income, and you should always look to optimize income. But earn it by delivering better value and not just by riding a hot economy.
If times get tough for your tenants, they'll start looking for value. When they do, make sure they find YOU at the top of the list.
Look for ways to trim expenses, lock in solid tenants with competitive longer-term leases, and restructure debt with an emphasis on stability.
You may leave a little on the table, but consider it recession insurance.
Gravitate towards affordable markets
If recession comes, businesses and households will be much more aggressive in seeking value.
Once you know you're competitive in your current markets, consider expanding your portfolio into markets that are likely to be popular with people and businesses looking to save.
Over-priced markets and properties will probably recede. While affordable markets and properties will likely benefit from increased demand.
Watch for "Sea Change"
Sometimes recessions are just bumps on the road of business-as-usual.
Sometimes recessions are part of a much broader transformation.
There are MANY things going on in the world which are far from business-as-usual. Like recessions, they can be unnerving, but they also create opportunity.
The dollar's future as the world's reserve currency, technology's impact on labor, unprecedented global debt, the ascent (and now slowing) of China … are some of the many macro-factors we pay attention to.
Each of these has the potential to change the investing landscape in substantial ways.
Consider this CNBC headline …
'Made in China' could soon be 'Made in the US'
"Contrary to widespread belief, China isn't the cheap place to manufacture that it once was, and rising costs have been forcing manufacturers to explore new countries to make their goods."
The article quotes the president of a Chinese textile firm …
"Add in the possibility of a lower corporate tax to as little as 15 percent, as proposed by Trump, and the U.S. becomes a no-brainer for many manufacturers …"
Could hard times in China lead to a resurgence of the U.S. rust belt?
Here's the point …
Recession in and of itself isn't necessarily a "bad" thing. It's an event. In fact, it's a regularly recurring event.
Recession isn't necessarily universal or global. In other words, it doesn't affect all industries, people or locations the same way at the same time.
A recession in one place can lead to a boom in another and vice-versa as people, businesses and money flow to and from challenges and opportunities.
Like winter, a recession is a season. It may not be as fun as the sunshine, but for the prepared it's not a big deal.
Going back to the wisdom of Sam Zell … acknowledging the reality of the downside isn't a reason to hunker down and do nothing. Doing nothing has its own downside.
The world is full of very real threats … and that's GOOD. It creates movement from which pockets of opportunity emerge.
Because, as Sam Zell says "… taking risks is really the only way to consistently achieve above average returns …"
Your mission, should you choose to accept it, is to become a well-informed and diligent risk-taker.
Until next time … good investing!
---
 More From The Real Estate Guys™…
The Real Estate Guys™ radio show and podcast provides real estate investing news, education, training and resources to help real estate investors succeed.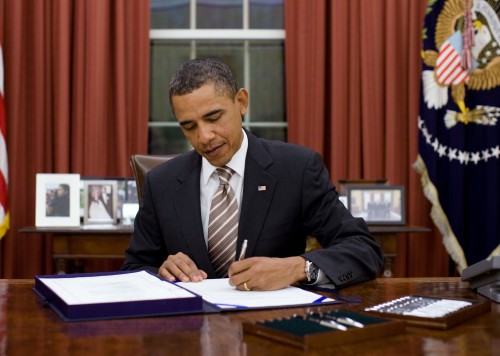 Speaking at Julius Caesar's funeral, Shakespeare's Marc Antony gave one of the most iconic eulogies in literary history …
"Friends, Romans, countrymen, lend me your ears; 
I come to bury Caesar, not to praise him. 
The evil that men do lives after them; 
The good is oft interred with their bones …"
Now here we are … at the end of the Obama years … and time will tell how history will remember the 44th President of the United States.
From what we've seen, it seems that President Obama's "signature" achievement, Obamacare, could likely end up undergoing a major overhaul in 2017 … maybe even a complete repealment and replacement … at least if one is to believe all of the campaign rhetoric of soon-to-be President Trump.
Frankly, we're HAPPY all the attention is on Obamacare. Hopefully, it means no one will mess with what we think will go down as President Obama's REAL signature achievement …
The JOBS Act.
More specifically, the provision of the JOBS Act which lifted the restrictions on soliciting investors into private placements.
When it passed in 2012, we said it would be huge.
When the first set of regulations was released at the end of 2013, we spoke on this topic at the New Orleans Investment Conference.
Shortly thereafter, we published a special report, New Law Breaks Wall Street's Monopoly.
We're doing our best to get the word out so ambitious real estate entrepreneurs can get in on the action.  But of course, these things move at their own speed.
For some, it's forgetfully slow.  For others, it's frighteningly fast.  It just depends on how you respond to opportunity.
If you take a "wait and see" approach, you're bored waiting for the action to start.
But if you have a "plan and do" personality, you've been madly paddling into position so you can ride the wave as it breaks.
Personally, we think "Plan and Do" is better than "Wait and See."
You can read the report for a better understanding of why the JOBS Act is so huge for real estate investors … and ultimately for all kinds of investors.
The short of it is that U.S. securities laws have largely served to protect the market-making monopoly of Wall Street … and herd Main Street investors into the paper-asset casinos.
Read that again and let it soak in.
By making it very dangerous and expensive for purveyors of private investment opportunities … like folks putting a group together to buy an apartment building or hotel … the old law discouraged real estate entrepreneurs from offering those deals to Main Street investors.  Those deals went to Wall Street banks or a select few insiders.
So as a Main Street investor, if you wanted to get in on real estate, you either had to figure out how to do it yourself, or have an inside relationship with someone who had deals … or do a Wall Street version of real estate like REITs or mortgage-backed securities.
But now, purveyors of private placements can advertise their deals directly to Main Street investors … completely bypassing Wall Street. We like it.
Some entrepreneurs are investing a lot of time and money into building special market-making software called crowdfunding platforms.
Those take a lot of money to build … and there's a fair amount of regulations you need to contend with.  Being a crowdfunding entrepreneur is not for the light of wallet or faint of heart.
And at the end of the day, to make crowdfunding work, you still need deal flow and a crowd.  Those cost money to build, too.
Somebody will probably figure how to become the Amazon.com of real estate crowdfunding.  But remember how much time and money Amazon spent to get there?  Yikes.
For street rats like us, we think there's still tons of money to be made leveraging the new law into taking good old-fashioned syndication to the next level.
In fact, we'd prefer it that way.  Think of all the problems created by too much concentration of power in corporations and governments.
Sure, we understand the benefits of economies of scale.  But when things get big, accountants and politicians move in and manage for numbers … forgetting the human element.
Call us old school (we've been called worse) … but we much prefer Main Street investors doing business with Main Street entrepreneurs and doing Main Street deals.  Small.  Local.  Personal.
And if we're all doing enough Main Street business well, it slows down how fast someone can build a new monopoly that forgets the people.
When corporations get big, they lobby for laws which are used to protect their monopolies and crush competition.  That's bad.
So when we look back on the Obama years, we're happy for the JOBS Act … and the freedom to do business Main Street to Main Street … completely circumventing Wall Street.
Of course, not using a freedom is almost like not having it at all.  So we hope LOTS of people will get on board and keep driving the Main Street to Main Street revolution.
If YOU want to get in on the action, come learn the Secrets of Successful Syndication on March 3-4 in Dallas, Texas.  Not only will you learn, but you'll meet lots of people who are out there doing it successfully already. Why not join them?
Remember, Plan and Do is better than Wait and See.
Until next time … good investing!
More From The Real Estate Guys™…
The Real Estate Guys™ radio show and podcast provides real estate investing news, education, training and resources to help real estate investors succeed.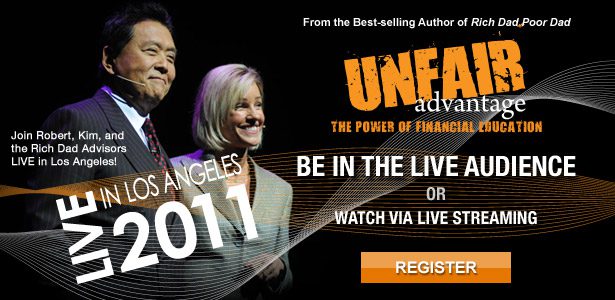 The Real Estate Guys™ just got back from an awesome visit with Robert Kiyosaki and the Rich Dad team in Scottsdale, Arizona – home of spring training for the World Champion San Francisco Giants!  And courtesy of Rich Dad's Real Estate Advisor (and our own Summit at  Sea™ faculty member) Ken McElroy, we got a chance to take in a few innings before heading to the Rich Dad offices to interview Robert Kiyosaki for an upcoming episode of  The Real Estate Guys™ Radio Show.
Our interviews with Robert Kiyosaki are always fun and enlightening. You can always count on Robert to tell you what he really thinks!  So watch for that interview, which you can listen to online or via iTunes.   To make sure you don't miss it, or any of the shows, be sure to subscribe to the free podcast.
In the unlikely event you don't know, Robert Kiyosaki is the author of mega-best seller Rich Dad Poor Dad.  We've had many of our listeners tell us how Robert's teachings has changed their lives.  Some people in the conventional financial industry and media are critical of Rich Dad (and the feeling is mutual), but the success of the Rich Dad message speaks for itself.  The conventional industry fosters dependency and profits on the public's financial ignorance.  Rich Dad is committed to empowerment through education.  We like it.
So what's on Robert Kiyosaki's mind right now as America struggles to recover from the Great Recession?
Robert Kiyosaki says it's more important than ever to have a solid real world financial education. Wall Street, the Federal Reserve and Washington DC aren't to be trusted with your hard earned money.  There are games being played at high levels that victimize the poor and middle class.  And it doesn't matter which party is in power.  He calls it "the conspiracy of the rich"  and wrote a best selling book by the same title.  For years, he's been saying the rich will get richer, while the ranks of the poor will swell as the middle class is pushed down. Don't believe it?  Just read the headlines every day.
So the question isn't whether or not it's happening.  The question is: What are YOU going to do about it?
Kiyosaki says (and we agree) that the first and most important thing to do is to make a COMMITMENT to your own financial education.  There are a few things in life that you cannot afford to be ignorant about, and money is one of them.  Otherwise, the people who understand money will find a way to take yours.  The old adage is true:  when experience meets money, the money gets the experience and the experience gets the money.
The VERY GOOD NEWS is that YOU get to decide which side of the equation you're on. And your success begins with education.  We support the Rich Dad organization because they are committed to education, just as we are at The Real Estate Guys™ Radio Show.  It's that common bond that keeps us supportive of one another.
So we highly encourage YOU to be in the live or virtual audience on March 31st to discover how YOU can gain an Unfair Advantage through education.  Learn to protect and build your wealth and prosperity – even in (and because of) difficult times.
Click here now to learn more and register for this live event!
Then afterwards, use our Feedback page to tell us what you think.
When an economy burns down, the landscape is charred and the financial food chain is disrupted.  Viable businesses starve for funding, while investors hunger for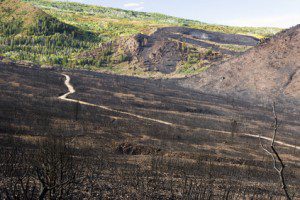 return.  The normal eco-system has broken down and sources of capital and investment opportunities aren't where they're supposed to be.  Everything is in disarray and the ensuing uncertainty breeds fear.
But it also brings opportunity.
Sadly, after an economic forest fire, most people focus on what's burned.  They hang around the old Wall Street and banking feeding grounds, waiting for things to grow back and settling for low returns or grubbing for hard to find funding.
But others are able to find new pastures simply by looking past the beaten path and seeing where the new opportunities are growing green in more fertile soil.
We found a guy who's doing something so brilliant that we decided to dedicate this episode to cultivating our understanding of his model.
Plowing through the conversation in the studio for this adventure in broadcast excellence:
Your show host and real estate Yogi, Robert Helms
Co-host and Boo-Boo bear, Russell Gray
The man with the Smokey voice, the Godfather of Real Estate, Bob Helms
Special guest, investor and real estate entrepreneur, Ron Black
A few episodes back, Ron Black called in and seeded our minds with the awareness that in today's charred economy, conventional banking is failing to feed the needs of both savers and borrowers.  Interest rates paid to savers are too low.  Access to loans for consumers and business is too tight.  Even well qualified borrowers are having a hard time finding the funding needed to grow the economy.
For investors in the past, long term appreciation has proven to provide plenty of financial timber for building a strong retirement.  Just buy stocks and real estate, water them faithfully, and in time they grow into mighty oaks of equity.  But today, the economic forest has burned down – and while those who plant now will likely have some big trees in 20 or 30 years, what if you don't have that much time?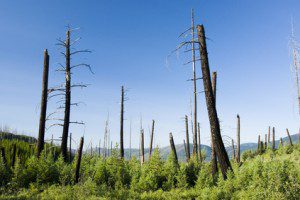 For baby boomers, the last 10 years of buy and hold stock investing has been disappointing at best. The Dow hasn't grown.  It's even worse for retired folks trying to live on interest income when yields are low single digits.  When you're living on interest, if rates go from 4% to 2%, you just suffered a 50% pruning.  Ouch.
When it comes to personal finance, conventional financial planning models are struggling to adapt. The whole system is designed to sell stocks and bonds through the Wall Street machinery and to park money in the banking system.  Then these "experts" take your money and (as we've all now sadly discovered) they do all kinds of risky things, most of which the average person doesn't understand, can't control and probably wouldn't approve of.
Conservative individual investors have been gravitating more towards dividend paying stocks. These stocks are typically issued by big companies with solid profits (or at least as solid as they can be in a fragile economy).  With yields of 6-8% and the opportunity for long term capital gains, we understand that this looks "good" compared to whatever green shoots are peeking out of the charred landscape of traditional Wall Street offerings.
Of course, if times get tough for the dividend paying company, they may choose to reduce or eliminate the dividends.  Or, perhaps they'll incur debt or distribute vital reserves to continue to pay dividends when they really can't afford it.  If this happens, you can bet the stock price will drop, which makes an exit in favor of a better offering potentially expensive.  Buy high and sell low is not a winning formula.
What about high yield bonds? Money for top quality corporate borrowers is pretty cheap right now.  The best companies are sitting on piles of cash waiting for the economy to stabilize.  They hardly need to borrow and wouldn't pay much to do so.  So high yield bonds are likely to carry substantial risk.  Plus, are you ready to trust the Wall Street credit rating agencies again?  You know, the ones that gave sub-prime mortgage backed securities a trip A rating?  We'd rather go for things that we can see and understand.
Then there's high interest savings accounts and high yield CD's.  But remember, today's definition of "high interest" is maybe 3-4%. Whoopee.  Plus, the better rates mean locking the money up for years.
So the conventional investing trees are pretty bare right now.
The problem with the Wall Street model is that investors are too far removed from the actual investment and have so little security if something goes bad (does that really happen?), that even in the good times, it's still risky.  The only reason it doesn't feel risky is because Wall Street insulates you.  Plus, all the slick marketing is intended to make you feel like giving your money Wall Street and the banks is not only normal, but your only choice.
With so much retirement planning marketing built on the Wall Street model, most people don't have any idea where to find another option – or even what it would look like.  And when they do, those Wall Street paradigms pop up and prevent people from seeing that low risk, high yield, short term, cash flow investments are possible in today's market – specifically because the Wall Street systems have broken down.
In this episode of The Real Estate Guys™ Radio Show, our special guest Ron Black describes how he identified a void left by the breakdown of the traditional mechanisms for matching investors with yields.  Best of all, his model cuts out Wall Street and the banks (after all, they're really just high priced middlemen) and gets the investor very close to their actual investment.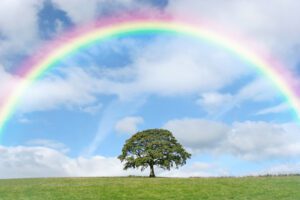 The bottom line is that double-digit high yields are currently available on short term, secured investments which are easy to access and understand. It's something anyone can do in today's market to supercharge their portfolios, whether seeking current income or long term growth of principal.  Think of it as Miracle Gro for your portfolio.
You're gonna like this show!
The Real Estate Guys™ Radio Show podcast provides education, information and training to help investors make money with their real estate investments.
Listen now: