Financial Strategies to Reposition Equity for Maximum Profit & Security
Don't leave money sitting around … put it to work and make some money!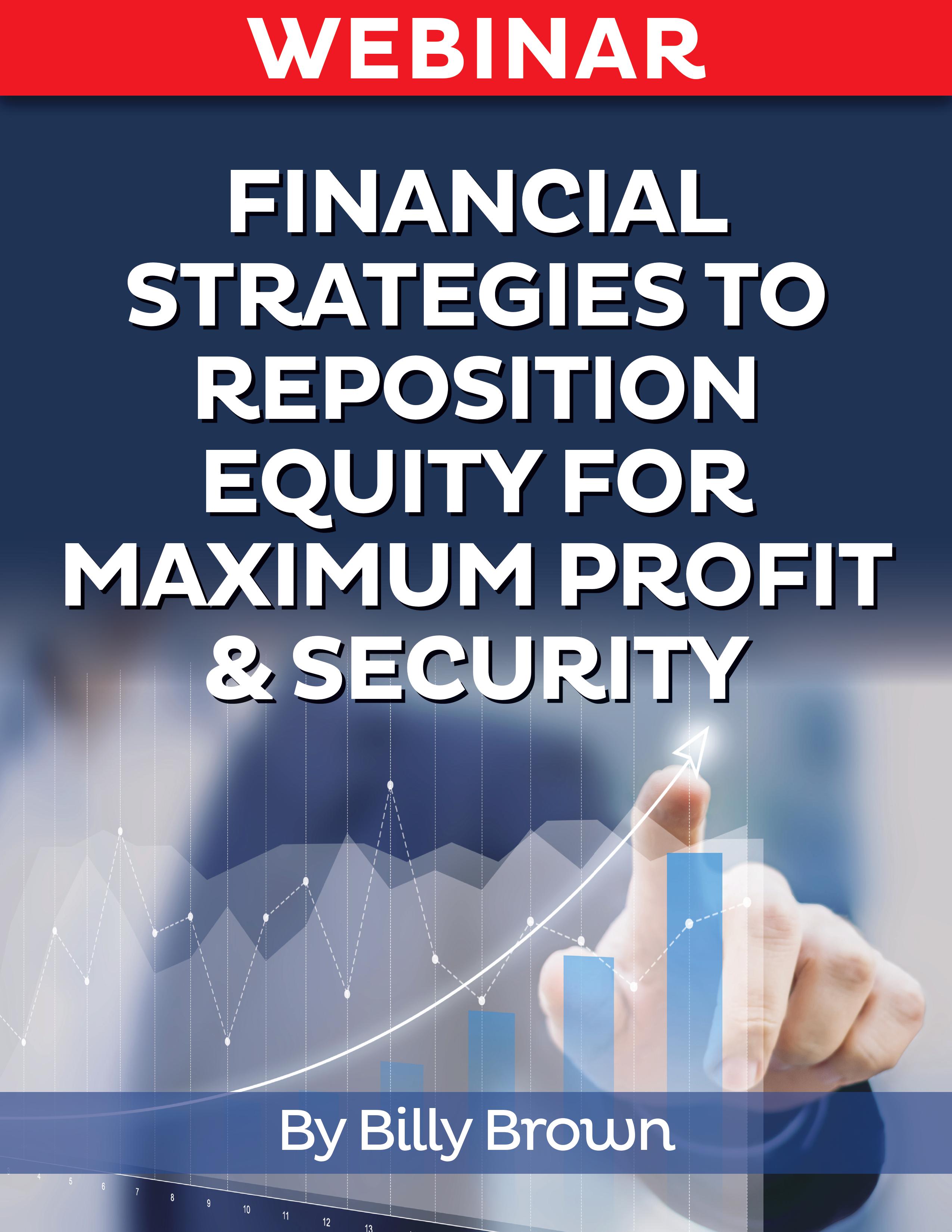 Is your equity lazy?  Is it idly sitting on your balance sheet doing nothing to generate cash flow … It needs to go to work for you!
No one understands this better than Billy Brown. 
Billy is an investor and lending solutions guru who specializes in Bridge and Permanent lending solutions for real estate portfolios. 
They problem solve so their clients get the highest leverage and ROI possible on every deal … and the first step is optimizing your current portfolio.  Not only will you discover higher ROI's … 
But you'll protect your equity from bursting bubbles! 
Sure, you could sell everything and sit on cash … But what's the return on that? Not good.
Or you could reposition your equity for wealth preservation, privacy, and increased cash flow!
In this exclusive webinar, Billy joins with our very own Russell Gray to show investors like YOU how to do just that. 
Watch this webinar to learn:
✓ The pros and cons of non-recourse lending
✓ Strategies for using equity in existing properties as the down payment for a new acquisition
✓ How to protect your equity from bursting bubble
✓ And more!
Keep your money safe AND put it to work for you! 
Get started by filling out the form below to access Financial Strategies to Reposition Equity for Maximum Profit & Security.
2019 Central Florida Market Update
The Sunshine State is HOT.  High demand, impressive infrastructure, and unbeatable amenities draw millions of people to Central Florida … creating HUGE opportunities for investors.

Jean Gillen has spent over 30 years learning and living the real estate business in Central Florida. She specializes in connecting investors with all this growing market has to offer … and now she is sharing her insights with you!
The key to a successful real estate investment is demand … something Central Florida has in spades. It's the prime target for Baby Boomers migrating to sunnier shores AND hosts one of the largest shares of the nation's millennial population.
It's easy to see why Central Florida is the place to be. Lifestyle amenities abound. Cost of living is low, and state income tax is non-existent.
Dive into this webinar to discover:
Why Central Florida is a cheap and cheerful place to live and invest

How job growth and impressive infrastructure are creating an economic boom in the Central Florida market

Which up-and-coming communities could be a promising start for investors
See strong monthly profits, take advantage of high demand, and secure cash flow with a stable tenant base in Central Florida.
Get access now to Jean Gillen's Central Florida Market Update. Simply fill out the form below.
Central Florida Market Update Webinar
Presented by
Investment Property Specialist, Jean Gillen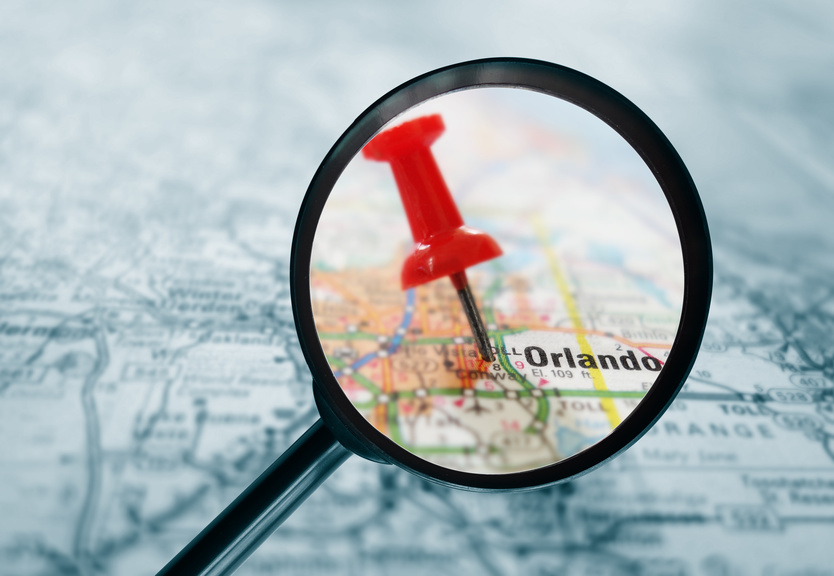 Jean Gillen and her team are experts in the Central Florida market.  After all, they've been active in the market … focusing on serving the unique needs of real estate investors … for three decades.
And as Jean explains in her 20 minute market briefing, there are lots of reasons to like Orlando and the surrounding communities for residential rental real estate investing!
So for a first hand report from your boots-on-the ground market expert …



Simply complete the form below and order immediate access to Jean Gillen's Central Florida Market Update …
2019 Apartment Market Forecast
Predict what U.S. Apartment Markets will look like in 2019 … Then position yourself for success!
Brad is a successful investor in his own right and the teacher of the popular Rat Race 2 Retirement program, a course that helps investors build wealth through apartment investing.  
In this webinar, Brad brings his characteristic optimism and extensive experience and knowledge to the topic of apartment investing.  His webinar shares:  
How you can leverage others' time, money, and experience to create wealth

 

Program results for Sumrok students in 2018 (they're impressive)

 

A recipe for double-digit returns … consistently for 16 years
Brad's formula for what makes a good market

 

And, the piece de resistance … Brad's 2019 Apartment Market Forecast 

 
Interested in what 2019 holds?  Simply fill out the form below to listen in for how the state of the U.S. economy will influence apartment markets in 2019 … and which markets are best for investors …