Imagine standing at your front window and suddenly you see a horrific car crash…right in front of your house!
You rush outside and see the driver open the door, get out and lean against the crumpled car.
Relieved that the driver doesn't seem to be severely hurt, you pick up your phone and call 9-1-1.
BUT….
While you're dialing your phone, what you don't see is your panicked neighbor running out of her house screaming frantically.
Because blocked from your view is a small child, who's been violently thrown from the car, and is now lying bleeding and limp against the curb.
You missed the horrific consequence of the accident because your perspective and focus didn't allow you to see the whole scene.  But your neighbor, who had a different view, could see more of what happened and was able to react more appropriately.
The point is that one's perspective and focus often has a profound affect on one's reaction to an event or set of circumstances.  The lesson is that it's crucially important to maintain a broader perspective, especially when potentially cataclysmic events are looming and the stakes are high.
But because history moves slowly and we're so busy with our noses planted firmly against the proverbial grindstone, it's easy to miss or misinterpret high stakes events which are unfolding all around us.
As we're shared many times on our radio show, we missed some of the warning signs leading up to the sub-prime crisis and subsequent financial crisis.  Since then, we've been substantially more attentive to the bigger picture, including spending time with and listening to really smart folks who spend most of their time looking at the bigger picture.
Our 2014 Investor Summit at Sea™ had one such person as a late addition faculty member, so we didn't miss the opportunity to grab the microphones and have a chat about what the lessons and opportunities today's investors can glean from a closer look at world history.
Sitting in Honduras behind the silver mobile microphones of The Real Estate Guys™ radio show:
Your historic host, Robert Helms
His archaic co-host, Russell Gray
Returning guest, world traveler, history student, entrepreneur, investor and quintessential Sovereign Man, Simon Black
Simon Black could be called the most interesting man alive, except he doesn't have a beard or drink Dos Equis.  Of course, we don't find either of those two things all that interesting, but what do we know?
What we do find extremely interesting is Simon's background in military intelligence and his passion for sharing great ideas with people.  He's an intense, data driven student of history, economics, business and investing.
Simon is a perpetual traveler.  He visits dozens of countries every year.  Along the way, Simon invests, establishes business and personal relationships, and sends out his daily thoughts and observations, which he calls Notes from the Field.  We read them every day.  Good stuff.
Simon's presentation on our 2014 Investor Summit at Sea™ was one of the most popular and created a lot of excitement.  He had lots of charts, graphs, data and historical references.  The bottom line is that history tells us that the United States' reign as the world's dominant economy and currency is coming to an end.
Find that hard to believe?  You're not alone.  But it's hard to refute the evidence.  It's just our normalcy bias that wants to override our intellect to tell us, "It can't happen here".
The facts remains that we're due for a change.  The conditions which precede change exist today, just as they have in the past when similar substantial changes have occurred in global history.  The U.S., like the many dominant powers before her, aren't immune from the consequences of economic decisions that always precipitate the forfeiture of preeminent status.
And while change can be scary, it's usually only really bad for those who are completely unaware and unprepared.  Simon's mission (and ours too) is help make sure you're well prepared.
Simon says this is an unprecedented era of opportunity.  Why?  Because the flip side of any problem is an opportunity.
Such as…
The Calorie Crunch
One of the greatest opportunities Simon sees is in agricultural investing.
The evidence says more people are coming and less arable land will be available for food production.  Obviously, there's a real estate play here.  But it's more than that.  Your tenants are crops, which are commodities.  And commodities often respond well to falling currencies.  It's something we cover in our Real Asset Investing report, which was the theme of the 2014 Summit.
Simon thinks agricultural investing is an even more obvious opportunity than trying to profit from or hedge currency fluctuations.  The best we can hope for is that food prices rise because of supply and demand.  It's possible we could have food shortages.  In any case, the owner's of farm land (the means of food production) stand to do very well in the decades to come.
Bet on People
Simon closed his remarks on the Summit and in our interview with optimism.  Although history tells us that some chaos is coming, it also tells us that humans have a long and remarkable track record of re-organizing themselves into a better world after each major shift.
Part of that process is education and entrepreneurship.  If you're reading this, then you're probably a part of the solution.  Good job!
Simon holds an annual entrepreneurship camp for young people to help accelerate their development and prepare them for a brave new world.  Our youngsters are our future and we applaud any and all efforts to develop them.  Kudos to Simon for making this a priority.
We encourage you to invest in the young people around you.  Share your time, wisdom and encouragement.  If you are a young person, invest in yourself.  And encourage your friends to pour their energy into learning how to build businesses and investment portfolios that provide products and services that serve people.
Simon says this is a GREAT time to be alive.  We hope you agree. It's an era of unprecedented opportunity.
So listen to this insightful interview with sovereign man Simon Black and consider how you can position yourself to earn profits and serve people as the world undergoes continued change.
Listen Now:
Want more? Sign up for The Real Estate Guys™ free newsletter
Don't miss an episode of The Real Estate Guys™ radio show! Subscribe to the free podcast
 Stay connected with The Real Estate Guys™ on Facebook!
The Real Estate Guys™ radio show and podcast provides real estate investing news, education, training and resources that help real estate investors succeed. Visit our Feedback page and tell us what you think!
Real estate is going to the next level.  Are you?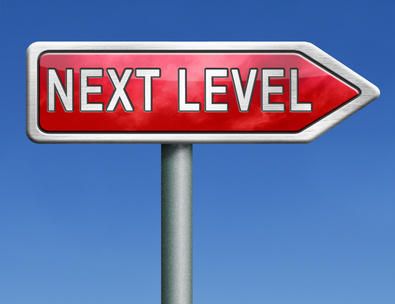 In case you hadn't noticed, real estate prices have been rising in many markets.  This is because money has been flowing steadily into real estate and driving prices up.  And this is in spite of a generally weak economy.
We could go into all the reasons why there's still plenty of opportunity in real estate, but that's not the focus of this episode.  Instead, we're talking about how YOU can put yourself into the flow of money into real estate by aggregating capital to do more and bigger deals.  Sure, we've talked about this before…but do you ever get tired of doing more and bigger deals?  We don't.
Stepping up to the microphones for this episode of The Real Estate Guys™ Radio Show:
Your syndicated talk show host, Robert Helms
His low level co-host, Russell Gray
The Godfather of Real Estate, Bob Helms
No money down real estate has been the fodder of late night TV infomercials for decades.  And we love it.  No money down, creative real estate is a great way for someone who is literally starting with nothing to get into real estate.
However, the vast majority of people who engage in real estate investing start out with their own cash, income and credit.  It's just easier.  But when you have the real estate investing bug and market conditions are right, it doesn't take long to run out of your own money.
When this happens, you can sit out until your personal financial batteries recharge.  Not a good choice…because when the market is great, it's smart to get all you can.
You could order a late night TV course and go out looking for no money down scenarios.  A better choice, but very limiting.  While no money down deals certainly exist, they are undoubtedly more rare than the many other profitable deals where you will need to have funds available for earnest money, down payments and due diligence expenses.
Another option (our preference), is to leverage your experience and relationships to help other people put their money to work in real estate.  This is called "syndication".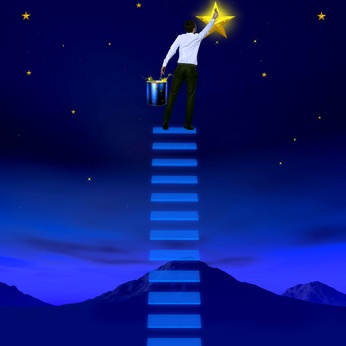 Another great reason to syndicate is the real estate version of the law of attraction.  That is, if you have purchasing power (money), deals will come to you.  You just have to let the world know you're open for business.
So "no money down" is exciting when you're thinking small and don't have anything to work with but want to get started.  But don't expect to attract deals when you have no money.  You'll need to turn over a lot of rocks to find a deal you can really do with no money.
All that to say, syndication is one of our FAVORITE topics.  Especially right now.
There's a lot going on at the macro-economic level that is pushing money (currency…i.e., dollars) into the economy.  We won't get into the mechanics here, but the evidence is in rising asset prices (stocks, real estate, commodities) when there isn't robust underlying economic growth.
As a result, interest rates remain low…which is great if you're a borrower.  But not so great if you're a saver.  And with interest rates so low, bonds (IOUs which pay interest) aren't attractive investments.  Worse, the downside risk on bonds is high because if interest rates rise, bond values drop.  Again, we won't spend time on that here, but if you want to raise money, you need to understand other asset classes so you can explain why your offering is better.
So Main Street investors looking for decent returns often think they are stuck with "investing" in a stock market whose gains are largely speculative.  You have the opportunity to help investors get into an attractive alternative to stock speculation: income producing real estate.
Once you're convinced of that (and we're guessing if you're reading this blog, you're already a believer in real estate as an investment), then the bigger question is how do you do more, bigger and faster?
Syndication is the answer.  It's where investing and entrepreneurship meet because what you're really doing is setting up a business to invest.  In other words, you become a manager of other people's money. If that freaks you out a little (or a lot) because of the responsibility of managing other people's hard earned money, then you're exactly the kind of person the business needs.  Sadly, lots of people get into the business who don't really care about other people…they just want the money.
Now, once you decide to get into the business, there are essential steps you must take to get set up properly.  This is important both for your own safety and that of your investors.
You'll need to set up an entity structure.  This will usually mean forming a management company which you will operate, and a holding company which will own your equity.  Later, when you find a specific deal, you'll probably form a single-purpose LLC to hold the property.  We're not lawyers, CPAs or investment advisers, so check with your own team.  But in our experience, this is usually the way it gets set up.
A word of caution…when you're selling shares in an LLC, you're dealing with securities, so you need to have professional advice.
Speaking of advisers, one of the most important things you need to do is build a team.  You'll need lawyers, accountants and business advisers.  And all of these need to be in your budget.  So you may need to front some of the money, but once you start operating and raising money, you can usually be reimbursed for some or all of these expenses.  Just be sure it's all in the budget and disclosed to your investors.
Does all this sound daunting…like a lot of work?  It is.  But that's good.  Because once you get through it, it creates a barrier to entry which reduces the competition.  Getting a college degree is a lot of work too (more than setting up a syndication company), but a college degree gives you a competitive edge when seeking employment.  Same concept.  Seriously, if it was easy, then all the pretty people would've already done it.
So don't be dismayed by the effort it takes to set up a syndication business.  You've probably successfully done other things in your life which are much harder.  Just make sure you take the process seriously and put in the time and effort to do it right.
This episode of The Real Estate Guys™ will help you understand the opportunity and some of the steps you'll need to take step up to the next level through syndication.  This could be your chance to reach for the stars!
Listen Now:
Want more? Sign up for The Real Estate Guys™ free newsletter
Don't miss an episode of The Real Estate Guys™ radio show! Subscribe to the free podcast
 Stay connected with The Real Estate Guys™ on Facebook!
The Real Estate Guys™ radio show and podcast provides real estate investing news, education, training and resources that help real estate investors succeed. Visit our Feedback page and tell us what you think!
What do you think of when you hear "Orlando"?
For old guys like us, we think of tying a yellow ribbon 'round an old oak tree. (Google it if it didn't dawn on you what we're talking about.)  😉
But for most people, Orlando is a one trick mouse.
But there's a bigger story in Orlando that starts with Florida and involves demographics, economics and an appeal that transcends Disneyworld.
To muse on making a Magic Kingdom made up of little green houses for you and me…
Your magic host, Robert Helms
His mouse of a co-host, Russell Gray
Regular contributor and big brain, Ryan Hinricher
The great thing about magic is it often surprises you. And it's almost always astonishing.  So when we heard about what's happening in Florida…and Orlando in particular, we jumped on a jet to go see it ourselves.  It would have been more comfortable to ride inside the plane, but we got there safely.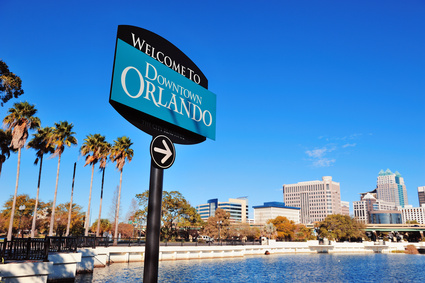 Of course, we never show up in a market without a guide.  And in this case, we knew we were in good hands with Ryan Hinricher.
Ryan's a true blue real estate entrepreneur.  But he also has a Wall Street background (though we don't hold that against him), so he likes to research, analyze and interpret data.
We first met Ryan in Memphis, where he and his partners have been investing for years.  And if you haven't been paying attention to Memphis the last few years, it's been and continues to be one of the great real estate investment markets in the country.
But once the operation in Memphis was up and running, Ryan headed to Orlando because the data said it was poised to become one of the happier places on earth.  At least as far as real estate investing is concerned.
So what's the big deal about Orlando (besides the Mouse)?  We're glad you asked!  And we think you're going to like the answers.
First, it's in Florida.  Yes, it's the same Florida that tanked in the recession, but as often happens… the farther they fall, the higher they bounce.  But we're not talking about real estate prices (though they've been moving up nicely).  We're talking about the critical pillars that make a real estate market work.
Did you know that Florida went from bleeding red ink to a budget surplus in these last few years?  Maybe California and Washington DC should take notes.  In fact, we're told the budget surplus is so big that the government is actually returning a big chunk of it to the taxpayers.  What a concept!
But there's more…
Did you know that the unemployment rate has dropped from the mid-9's (percentage) to the mid-6's.  In fact, in 2013 Florida ranks only behind Texas to be the #2 state for job creation!  Now we like Texas a LOT, but when you've got billions of barrels of gas and oil under the ground, you've got a strong foundation for job creation.  Florida's had to do it the old fashioned way…by attracting people and businesses. Not to say that Texas doesn't, because it's great for business too.
As one of only 7 states with no state income tax, there' an obvious reason for people and businesses to move to Florida.  And they are!  In fact, Orlando is in the top 5 fastest growing cities in terms of population.  And last time we looked, since people generally like to live, work, shop and recreate in real estate…more people is a good thing for the demand for real estate.
And just in case you were worried about how Florida could pay it's bills without an income tax, did we mention they have a big budget surplus?  Hmmmm….Washington DC should definitely be taking notes.
But it isn't just the great climate for business, investment (and weather) that makes Florida popular.
It's location makes it accessible and desirable to both Europe and South America.  And a weak dollar makes U.S. assets seem cheap to foreigners who have a stronger currency.  Plus, even though a lot of people in the U.S. are concerned about the U.S., it's still considered one the safest places to live and invest.  So wealthy foreigners are busily moving money into the U.S., including U.S. real estate.  Florida is definitely a beneficiary of some of that.
Of course, Orlando is a big convention town.  In fact, it's the biggest convention town in the U.S.  So between tourism and conventions, lots of people come to Orlando to visit…in addition to all the people permanently relocating.
We could go on and on (can you tell?)…because there are lots of things to like about Orlando.  But listen in to our interview with Ryan Hinricher and hear it for yourself.  And your reward for reading all the way to the bottom (or listening all the way through the show) is Ryan's free report on Orlando.  Click here to request yours now.
Meanwhile, if you're feeling an urge to investigate Orlando, ask not for whom the bell tinkers.  It tinkers for you.  At least we tink it does.
Listen Now
Want more? Sign up for The Real Estate Guys™ free newsletter
Don't miss an episode of The Real Estate Guys™ radio show! Subscribe to the free podcast
 Stay connected with The Real Estate Guys™ on Facebook!
The Real Estate Guys™ radio show and podcast provides real estate investing news, education, training and resources that help real estate investors succeed. Visit our Feedback page and tell us what you think!