It's no secret the United States has been at odds with both China and Russia lately.
So what?  What does it mean to Main Street entrepreneurs and investors?
Maybe nothing. Or maybe a lot more than you think.
Just a few months ago, Russia dumped a majority of the Treasury holdings.
Three out of the last four months, China has reduced its Treasury holdings.
And now Market Watch reports … 10-year Treasury yield hits 4-month high as bond market sells off …
" … investors fear China … could sell its Treasury holdings to push the U.S.'s borrowings costs higher."
Not TWO days later, Market Watch reports … Mortgage rates jump to four-month high as housing hits a bump. 
That's because, as any credible mortgage professional will tell you, mortgage rates track VERY tightly with 10-year Treasury yields.
So you don't need to be Sherlock Holmes to see …
… there's a direct connection between what Russia and China are doing and YOUR Main Street real estate investing.
But it's bigger than interest rates.  Interest rates are more a reflection of currency and bond markets.
The United States has enjoyed … and some might say abused … a privileged status because of the U.S. dollar's status as the world's reserve currency.
China and Russia have both publicly proclaimed their upset over how the U.S. the dollar system … and they're working to dethrone it.
Some people who are well-qualified to have opinions think …
… there's a HUGE danger to dollar-denominated investors if the dollar LOSES reserve status.
According to Bloomberg, famed billionaire hedge fund manager Ray Dalio spells out America's worst nightmare … warning the U.S. "not to take its reserve currency for granted."
"The idea that the U.S. dollar would lose its status as the world's reserve currency is an existential threat unlike just about any other to the U.S. government and financial markets as a whole."
" … for just about everyone's sake, we should hope that he's wrong."
Last time we looked, hope is not a strategy.
We don't make this stuff up.  We pull it right from the headlines.  In fact, we've been covering it closely for more than five years.
The good news is these things move S-L-O-W-L-Y.  The bad news is these things move S-L-O-W-L-Y.  It's easy to fall asleep at the wheel.
It's also easy to ignore or dismiss the people who keep sounding the alarm.
But if you earn dollars, borrow dollars, measure asset values in dollars, or use credit markets in any way … the future of the dollar impacts YOU.
Most Main Street investors aren't paying any attention at all … 
They don't study history.  They don't recognize the warning signs … even though there are clues in the news every day.
They won't see a dollar crisis coming and won't know what to do if it happens.  It will strike them like a thief in the night.
But it doesn't have to happen.  In fact, the more people who are aware and prepared, the less likely it will happen.  And the less severe it will be if it does.
Of course, warnings are only useful if understood and heeded.
Otherwise, you wake up one day and credit markets seize up … asset prices collapse … and all those TRILLIONS in paper wealth everyone is celebrating is WIPED OUT.
Think about how hard you work and study to create profits in your business and investing.
How much time do you invest in studying how to avoid LOSING it all?
If you're like most investors, it's not very much.
Riding an uptrend is an easy way to FEEL like a genius … but TRUE investing genius is revealed in the BAD times.
Warren Buffet's famous quote sums it up …
"Rule #1:  Don't lose money.  Rule #2:  Remember rule #1." 
Okay, so you've read this far.  Now what?
Well, you probably know we can't possibly give you a useful answer in just a few hundred words.
If you REALLY want to know, you'll need to dig in … and invest some time and money in getting up to speed.
It starts with getting your mind around the situation.
If guys like Ray Dalio are paying attention to the future of the dollar … maybe YOU should too.
When it comes to China and Russia's attack in the dollar, we created a VERY affordable 48-minute video and two downloadable PDFs which many people have found helpful …
Click here for info about The Dollar Under Attack video and two related special reports.
The video features the opening presentation from our 2018 Investor Summit at Sea™ … which kicked off with two full days focused on the Future of Money and Wealth.
Not only has nothing changed since the original presentation, but the news continues to indicate things are picking up speed.
So it's not surprising savvy investors like Ray Dalio are concerned and making contingency plans.
Perhaps you should too.  After all, better to be prepared and not have a dollar crisis than to have a dollar crisis and not be prepared.
Until next time … good investing!
---
More From The Real Estate Guys™…
The Real Estate Guys™ radio show and podcast provides real estate investing news, education, training, and resources to help real estate investors succeed.
---
Love the show?  Tell the world!  When you promote the show, you help us attract more great guests for 

your

 listening pleasure!
Most people in the real estate investing world tend to gravitate toward a specialty … a market about which they know ALL the ins and outs.
On our latest show, we'll talk to someone who has made a particular market his bread and butter … the retail market.
Wait … isn't retail dead? No!
In this episode we'll talk with a 30-year veteran of the retail investment industry about WHY the retail market is still completely viable … and HOW you can get started in the wide world of retail.
In this episode of The Real Estate Guys™ show you'll hear from:
Your seasoned host, 

Robert Helms

His senior co-host, 

Russell Gray

Retail investor and developer

Michael Flight
---
Listen
---
Subscribe
Broadcasting since 1997 with over 300 episodes on iTunes!
---
Review
When you give us a positive review on iTunes you help us continue to bring you high caliber guests and attract new listeners. It's easy and takes just a minute! (Don't know how? Follow these instructions).
Thanks!
---
Why retail?
Michael Flight has been involved in shopping center development since 1986. His business, Concordia Realty has been adding value to shopping centers since 1990.
In his 30-year career, Michael has seen the retail industry change a lot. Change is one constant in the industry, he says.
Several decades ago, the Sears catalogue made a big splash and replaced the business of many local merchants. Today, Sears is going downhill quickly … due to the popularity of online shopping sites like Amazon.
But smart investors have found ways to make brick-and-mortar retail thrive.
Retail facilities have evolved from single-purpose buildings to multi-function facilities (think shopping malls with restaurants, entertainment, and a wide variety of stores).
Businesses like Amazon need space to store and fill orders … another place where real estate folks come in.
Michael calls his specialty "de-mall-ing" … that is, taking a struggling mall and changing out the tenants and revitalizing the complex for modern shoppers.
We'll explore the nitty gritty of how to get into the retail market, but first, a few great reasons investors should consider retail as part of their investment strategy:
One of America's favorite pastimes is shopping … in person. Although online shopping is increasing in popularity, it's still only 10 percent of the retail market. And customers flock to big-box stores for necessities like clothes and shoes that are harder to buy online.

Investors don't have to deal with two of the major problems of apartment investing … vacancy and turnover. Tenants typically sign long-term leases ranging from 5 to 40 years to very stable tenants. Michael says many tenants will be national brands who offer lots of equity and will advertise FOR you.

Low day-to-day involvement … tenants are responsible for their own maintenance and sometimes even build their own stores. With a triple-net lease, tenants are responsible for real estate taxes, insurance (both property and liability, plus the contents of their store), and maintenance, including common-area maintenance like plowing snow and maintaining lighting.
How does the retail market work?
What does it take to purchase a small shopping center? Michael says potential investors must answer a few questions first …
What's the neighborhood like? Is the property located in a good location?

Is there an adequate local population to support retail stores?

Is there a good travel path? That is, is the center accessible to cars and located near homes and other businesses?
Once you've made sure those criteria are satisfied, you have to look at what kind of tenants are already there … and what kind of tenants you need.
Shopping centers should have an anchor tenant … a grocery store or drug store or other big brand that will draw customers to the shopping complex.
When you're negotiating, anchor tenants often have a lot of power to negotiate terms. But if you have a really great location, that gives YOU more leverage.
And you have to make sure customers are going to come.
The threat from online retail is real, but that doesn't mean brick-and-mortar retail stores are failing … it just means investors have to get creative.
That might mean integrating omni-channel options … warehouses that provide last-mile delivery and stores that offer online order pick-up, for example.
But the big question investors have to look at is how can we get more people here … and keep them here longer?
For example, don't build a shopping center without integrating great places to eat and rest … you'll get more customers who stick around, and a more successful investment.
Michael emphasizes that investors need to know about retail itself, from how retailers do business and which retailers sell what, to merchandising … putting the right tenants in the right spots.
That means making sure tenants are complimentary. Have a couple clothing stores? Make sure you look for a shoe store as well.
The fine details of retail investing
We asked Michael what he looks for when he is figuring out finances.
He said he wants the loan-to-square-foot amount to be $100 or less.
After that part is figured out, he does underwriting based on a 10-year lease.
Lenders range from big lenders to banks or private loans for turnaround situations.
"We really like to play in the 1 to 20 million dollar range," says Michael. This puts him below big institutional facilities … but above the mom-and-pop shops.
How long does it usually take to rehab a distressed retail asset? Nothing ever goes as planned, Michael says, but three years is typical to execute a solid business plan.
Retail is a LOT different than single-family homes and apartment complexes, so we asked Michael to explain some of the big differences.
In retail, tenants typically get a retail improvement allowance.
Owners will offer a white box … drywall, drop ceilings, concrete floors, and bathrooms. They often offer an allowance to build out the store to the tenant's specifications.
When tenants have very specific construction specifications, Michael says a good option is offering money or free rent so the tenant can deal with construction on their own.
Why should the investor pay for modifications to the retail space? It's the standard … and investors want to draw in tenants that will stay for 5 or 10 years, or longer.
Remember, if you're not ready yet to take on an entire shopping mall, working with a syndicator is always an excellent way to dip your toes into retail.
To dive into ALL the details, listen in for access to Michael's special report on retail investing. He covers the HOW and WHY of retail real estate in depth.
Listen to experts!
You can't fake 30 years of expertise.
Our mission is to find subject matter guides who know what they're talking about and can educate our audience … YOU.
Michael Flight is a great example of someone who walks the talk. He is an expert in this area … and we hope your curiosity about the retail market has been piqued.
For more wisdom from experts, check out our Future of Money and Wealth video series … or meet some of the best minds in the investing world at our annual Summit at Sea™.
---
More From The Real Estate Guys™…
The Real Estate Guys™ radio show and podcast provides real estate investing news, education, training, and resources to help real estate investors succeed.
---
Love the show?  Tell the world!  When you promote the show, you help us attract more great guests for 

your

 listening pleasure!
In our most recent episode of The Real Estate Guys™ Radio Show, we do some serious crash-talking with some of our smartest investor friends.
Crash-talking, you say? What's that?
As you know, we're currently in the longest economic recovery … EVER. And as any smart investor knows, an upward trajectory can't last forever.
We were lucky enough to pick the brains of Jim Rogers and Peter Schiff when we attended Freedom Fest this summer … and now YOU can listen in on our conversations with some of the best financial minds out there.
Along with their thoughts on the possibility of an upcoming financial crisis, Jim and Peter both touch on serious happenings in the financial world … covering everything from tariffs and trade wars to technology and trees.
Maybe these ideas seem distant from your current real estate investing holdings … but as we know, the larger economic world has a HUGE impact on Main Street investors.
At the end of the day, SMART investors have to understand the systems and events at work in the wider economic sea … so they can make sure they won't hit rough waters when the storm comes.
Prepare NOW. Listen in to see how you can transform pressing economic issues into investing opportunity.
---
More From The Real Estate Guys™…
The Real Estate Guys™ radio show and podcast provides real estate investing news, education, training, and resources to help real estate investors succeed.
---
Love the show?  Tell the world!  When you promote the show, you help us attract more great guests for 

your

 listening pleasure!
This past September 15th marked the 10th anniversary of the collapse of the iconic Wall Street investment bank, Lehman Brothers … after 158 years in business.
While there were several notable events which heralded the arrival of the greatest financial crisis since the Great Depression of 1929 …
… Lehman's failure can arguably be considered the "shot heard around the world".
As recounted in David Stockman's epic tome, The Great Deformation, the guys in charge of the Federal Reserve and U.S. Treasury at the time, Ben Bernanke and Hank Paulson, proclaimed …
… "the financial system had been stricken by a deadly 'contagion' that had come out of nowhere and threatened a chain reaction of financial failures that would end in cataclysm."
Apparently, Bernanke and Paulson weren't followers of Robert Kiyosaki or Peter Schiff.
Because both Kiyosaki and Schiff appeared on national television warning people … that in spite of all the rosy economic reports, there was BIG time trouble brewing.
In fact, in this now infamous interview with Wolf Blitzer on CNN, Kiyosaki specifically warned about a Lehman Brothers collapse.
And in this contentious TV appearance, Peter Schiff was mocked by well-known economist, Art Laffer, for his passionate concerns about the dangerous proliferation of sub-prime mortgages.
Of course, Kiyosaki and Schiff both turned out to be right.  But as you may have noticed, they're not on financial TV too often any more.
We're guessing it's because their viewpoints don't fit the Wall Street "sunshine" narrative.
That's why we make it a habit to get together with these guys … and others … who aren't singing from the Wall Street hymnal.
Meanwhile, it's hard to believe Lehman collapsed 10 years ago.
There are Millennials now well into their business and investing careers who were just in high school back then … and have no real recollection of what happened or why.
So just as Americans commemorate the anniversaries of tragic events such as Pearl Harbor and 9/11 to honor heroes, mourn victims, and remember important lessons …
… perhaps the anniversary of the fall of Lehman is a good time to consider what can and should be learned from economic policy gone bad.
"Those who fail to remember history are doomed to repeat it." 
– George Santayana
We're certainly NOT mourning the loss of Lehman.  Extinction is a healthy part of the cleansing process when cancerous enterprises infect a financial system.
And there's probably an argument to be made that Goldman Sachs, AIG, and other foolish actors should have been allowed to fail too.
After all, when you look at how and why they got into trouble, to bail them out is essentially absolving them of the consequences of their reckless behavior.
Worse, it creates moral hazard … enticing Wall Street gamblers to continue to take big chances with their clients' savings …
… knowing they keep all the upside but can push the downside to Main Street, both directly and indirectly through government bailout.
And as many real estate investors discovered the hard way, Wall Street's gambling addiction absolutely impacts our Main Street investing.
Real estate didn't cause the Great Financial Crisis … it was a victim of it.
Of course, the crisis also created fabulous opportunities for the aware and prepared.  There's ALWAYS a bright side for the aware and prepared.
Investors like Kiyosaki and his real estate guy, Ken McElroy, made fortunes buying up bargains in the wake of the crash.
It's usually the smart money that cleans up messes made by dumb money.
But we're not here for a post-mortem on the 2008 financial crisis.  We've covered that extensively and you can find those episodes and blog posts in our archives.
Today is all about facing the future empowered with important lessons from the past …
Lesson #1:  Listen to all points of view with an open mind. 
Be mindful of normalcy bias, confirmation bias, echo chambers, and of course, sales agenda.
When the downside is left out of the discussion, you'll end up with potentially disastrous blind spots.
But if all you see is doom and gloom, you don't act.  And that's bad too.
Lesson #2:  Study and think for yourself. 
Your financial future is too important to rely solely upon the Cliff's notes and conclusions of financial pundits.
There are plenty of understandable investments, including our obvious favorite … real estate.  There's no reason to abdicate the responsibility of understanding to others.
Sure, you can delegate the work of investing to others.  But not the understanding.
YOUR financial education is important, whether you get your hands dirty with the deals or not.  So make financial education a priority.
Lesson #3:  It's never as good as it seems … and it's never as bad as it seems.
It's easy to get lazy in a boom … and paralyzed in a bust …  so keep looking for opportunities and keep your money working … in both economic sunshine and rain.
Lesson #4:  Take what the market gives you.
The market's bigger than you are, so you can't make demands.  It's going to do what it's going to do.  And it will change.
So when the world changes, you'll need to adapt.
Resist the temptation to doggedly adhere to a now less effective strategy simply by taking on excessive risk … or reducing your return on investment targets.
There are almost always alternative opportunities you can move to.
Sure, it takes time and effort to learn new niches.  But so does recovering from a bad deal, or earning back lost opportunity from putting your portfolio in sleep mode until your preferred niche comes back to life.
Lesson #5:  Cash reserves aren't idle. 
They're actively providing insurance coverage for a liquidity crisis.  That's worth something.  Think of the lost opportunity cost as an insurance premium.
So no matter how hot your niche is, be cautious of being over-invested.  If you think having cash reserves is expensive, try being illiquid when credit markets seize up.
Besides, it's no fun staring at a market full of bargains, but without any purchasing power left.  You never know when the market's going to have a BIG sale.
(That's another reason why we LOVE syndication.  When YOU don't have the resources to capitalize on bargains, you can always find investors who do.)
Lesson #6:  The economy and the financial system are NOT the same thing.
There's a big difference between economic indicators … and the strength and stability of the financial system.
Study BOTH for clues about opportunities and risks.  In the boom leading up to the financial crisis, the economy was HOT.  But the financial system was frail.
Sound familiar?  It should.  History may not repeat itself, but it often rhymes.
Lesson #7:  Defense wins championships. 
The old sports adage very much applies to investing.
Billionaire stock investor Warren Buffet says Rule #1 is, "Don't lose money" and rule #2 is, "Remember Rule #1".
Billionaire real estate investor Sam Zell says a secret to his success is his skill at understanding the DOWN side.
Remember, there's ALWAYS a downside.  Ignoring it doesn't make it go away.  And if you don't see it, it just means you're not seeing the while picture.  Get experienced eyes on the deal to help you.
Lesson #8:  You can't make a profit on property you don't own. 
If you fail to buy property because of fear … or you lose a property because of greed … you're not going to grow your portfolio or achieve your financial goals.
So yes, look at the downside.  But then look for ways to mitigate it.
When you're done, weigh the upside against the downside … compare it to other opportunities concurrently available … and if it looks good, do it.
Over-thinking can be just as bad as not thinking.
Lesson #9:  Never over-expose your portfolio to any one deal … no matter how good it looks.
Firewall sections of your portfolio through entity structuring, selective and restrictive use of personal guarantees, and syndication.
As you can see, there are MANY lessons to gleaned from reflecting on financial history … and listening to smart people with diverse perspectives, experiences and expertise.
Until next time … good investing!
---
More From The Real Estate Guys™…
The Real Estate Guys™ radio show and podcast provides real estate investing news, education, training, and resources to help real estate investors succeed.
---
Love the show?  Tell the world!  When you promote the show, you help us attract more great guests for 

your

 listening pleasure!
Freedom Fest is a crazy collection of different mindsets and ideas … and that's why we make it a point to attend as often as we can.
In this episode of The Real Estate Guys™ show, we talk to two fellow Freedom Fest attendees about their thoughts on the economic and political realities of the world we live in.
These two guests have earned the right to have an opinion … and today, they'll help us understand their thoughts on the bigger picture and how that picture affects YOUR investing business.
You'll hear from:
Your thinking-ahead host, 

Robert Helms

His crashing co-host, 

Russell Gray

Legendary investor

Jim Rogers

Finance pro

Peter Schiff
---
Listen
---
Subscribe
Broadcasting since 1997 with over 300 episodes on iTunes!
---
Review
When you give us a positive review on iTunes you help us continue to bring you high caliber guests and attract new listeners. It's easy and takes just a minute! (Don't know how? Follow these instructions).
Thanks!
---
Why YOU need to understand the economy
Peter Schiff has taught us that economics and politics are intertwined. Policy effects the economy … and vice versa.
There's a lot happening in the wider economic world that affects investors on Main Street. Realizing that has affected our decisions as The Guys … from the events we attend each year to the way we structure our annual Summit at Sea™.
Friends and mentors like today's guests help us understand the economic systems at work in the U.S. and around the world … and how those systems affect what happens in the financial headlines.
Speaking of headlines, you won't hear these gentlemen very often in mainstream financial media because they don't fit the narrative the media wants to tell … which is that an upward trajectory can continue forever.
As we know, anything involving money follows a cycle of ups and downs … and we're in the midst of the longest economic recovery EVER.
There's no doubt that at some point, we WILL hit a downturn. But there is good news … those who prepare for impact can thrive, even during bad times.
Words of wisdom from Jim Rogers
Legendary investor Jim Rogers co-founded the Quantum Fund with George Soros.  
We were honored to talk to him about what it takes to be an investor in changing times.
"You have to be open to change," says Jim. To anticipate future changes, you have to realize the world WILL change. And it takes work, he says.
So how can we prepare? "When everyone's exuberant, you should be worried," Jim notes. "That means they're not thinking."
(Hint, hint: consider the current market.)
Jim has written several books. His most recent is called A Gift to My Children.
Although Jim didn't originally want kids, he found out he was wrong once he had his own children. These days, he is always thinking of what he wants to teach his kids.
That's what the book is about … the lessons he has learned in investing and in life, for his kids … and yours.
We also asked Jim for his thoughts on cryptocurrencies. He said, "Blockchain is going to change everything we know."
That means a lot of people being put out of business … but it will also CREATE a lot of new businesses. So don't worry.
We can translate that same idea to the broader economic world. You've got to go through a downturn to get to an upturn.
Jim reminded us that the Chinese word for crisis, weiji, means both danger and opportunity.
Speaking of China … that's where Jim lives. He decided to move to the other side of the world to make sure his children grew up speaking Mandarin … they're now fluent.
"China's going to become the next great country," he says.
Peter Schiff offers a voice of reason
We also enjoyed chatting with financial guru Peter Schiff. He has attended every Freedom Fest except one … and that was because his child was due.
Before the '08 financial crash, Peter was a voice of reason. He maintained that the economy wasn't great … everyone just thought it was.
The booming economy pre-crash was based on a bubble of appreciation, consumption, and inflated prices. People were deceived because it seemed like good news was around every corner … so they weren't prepared for the bubble to pop.
As opposed to the bubble in '08, our current bubble hasn't provided boosts to the large majority of people, says Peter. We've just barely reached pre-recession levels.
So, why do these economic bubbles happen? It's a result of what Peter calls "stag-flation" … stagnation PLUS inflation.
Subscribers to Keynesian economics believe unemployment causes inflation, so the idea that employment AND inflation could rise at the same time seemed impossible.
But inflation is caused by an expanding money supply, not expanding prices.
And the thing that keeps prices in check is the supply of products. Having a lot of stuff bolsters a strong economy and keeps a lid on pricing.
Scarcity is what leads to high prices.
Inflation in the 1960s happened because of policies from earlier decades, says Peter … high spending, high levels of borrowing, and the government's decision to go off the gold standard.
According to Peter, today's monetary policy is MUCH WORSE than anything that happened in the 60s and 70s.
And our economy is less secure … so we can't just raise interest rates when things get bad.
Everybody is exposed, says Peter … because everyone has more debt and interest rate risk than ever before.
The Fed doesn't want to think massive inflation is possible. "But it's the problem you don't see coming that gets you," Peter notes.
The next crisis "will be bigger and will be worse."
Peter talks tariffs and trade wars
People are excited about tariffs on China … but they shouldn't be, according to Peter. "We derive the most short-term benefit from trade," he says. "We have the most to lose."
The problem is not the federal deficit … it's the economy. When deficits pile up, we destroy our wealth, and right now we have HUGE trade deficits because of our fiscal policy.
We also have tax and regulatory codes that make American businesses less competitive.
But trade deficits offer us two BIG benefits.
First, we are getting a ton of REAL products … and it costs us nothing, because we can produce or borrow those dollars out of thin air.
Second, when the Chinese recycle those dollars, they buy U.S. treasury bonds.
So trade deficits mean prices are lower and interest rates are lower.
If Trump is successful on tariffs, Americans will have higher prices, higher interest rates … and a lower standard of living.
Tariffs "will make us the losers in the short term," says Peter. They'll also exacerbate any recession that happens.
We talked with Peter about one more thing … why investors should consider gold and international assets.
When we spoke, gold and silver prices were down. "That's the flip side of optimism," Peter says. "Optimism is not buying gold, because people usually buy gold when they're worried, and people aren't worried right now."
"When no one is worried is when YOU should be worried," Peter says.
Gold is more valuable now than it was in 2011, says Peter … but it's also cheaper.
He told us there's tremendous potential in gold mining stocks, as well as international assets.
Investors should look for where money will go when it flees the U.S. … and try to invest there before the economy crashes and there's a stampede.
Remember, you can make 10 times the amount you invest … but you can never lose 10 times the amount. You can only lose what you put in.
For more from Peter, check out the Peter Schiff Podcast.
Get educated
Peter and Jim have a different way of looking at the world … and that's a good thing.
If you're learning some of their concepts for the first time, we wouldn't be surprised if you're a bit lost. That's okay.
We encourage you to keep seeking out knowledge and multiple perspectives … so you can make informed decisions and be prepared for the future.
One great resource to consider is our Future of Money and Wealth video series.
We realized our conference speakers had a WEALTH of information to offer … so we decided to share it with YOU. This video series is great for beginners and long-time investors alike.
Remember … you can't take effective action without education!
---
More From The Real Estate Guys™…
The Real Estate Guys™ radio show and podcast provides real estate investing news, education, training, and resources to help real estate investors succeed.
---
Love the show?  Tell the world!  When you promote the show, you help us attract more great guests for 

your

 listening pleasure!
You've probably heard the popular adage, "Get rich in a niche!"
But what does that really mean?  And how do you do it?
The premise is when you work or invest in something with a high barrier to entry, or that few strong players know about, you face less competition and can therefore enjoy better profits.
Makes sense.
The challenge is finding and mastering the niche.  And common sense says a profitable niche doesn't stay secret for long.  So when you find one, it's wise tomove quickly and capitalize ahead of the crowd.
Of course, all that sounds good on the chalkboard.  But how do you make it work in the real world?
We look for clues in the news … and this headline caught our attention …
Sovereign Wealth Funds, Private Equity Step Up MOB Acquisitions
For the unfamiliar, MOB stands for Medical Office Building.
Obviously, MOB is a niche, and sovereign funds and private equity are BIG players … with big research budgets and smart analysts.
So watching what big players are doing is one way to identify a hot niche.  Then you look for a niche within a niche where Main Street investors can play.
But first, let's look at why the big boys like MOB …
" … increasingly view medical office space as a core property type with strong fundamentals."
" … demand for space continues to grow amid an aging population in need of more medical services …"
 "This particular sector of commercial real estate benefits from one of the largest and fastest-growing components of the U.S. economy: healthcare … "
That "aging population" they're referring to are the baby-boomers.  This huge demographic wave is sometimes called "the silver tsunami" because of its economic size and impact.
It's something we've been following closely … including which industries and geographies stand to benefit.
But if the big boys are already in the space, is it too late?  Or is there still opportunity for Main Street investors?
We think there is.  And clues in the article support the thesis …
" … risks facing medical office investors …  tenants are increasingly facing reimbursement pressures from insurers and government payors such as Medicare and Medicaid … " 
"…  medical office facilities do not offer tenant diversification … tenants are exposed to the healthcare sector, unlike conventional office buildings …"
 " … a shift of providing high-quality care … [in] alternative settings …" 
So let's consider how these clues might fit together to spell opportunity …
First, it's not MOBs that big money is excited about.  It's the demographic and industry that the properties support.  It's about elderly people and healthcare.
The properties are actually a problem because they're specialty use.  A medical building is typically only suited to medical uses.  That can be risky.
So, even though medical buildings appear strong for the long haul, it's still a one-trick pony.  If the sector cools, you're trapped in a property that's not of much use for anything else.  Yikes.
Next, the tenants of MOBs are healthcare providers whose income is largely derived from insurance and government reimbursements, which are facing downward pricing pressure.
Savvy landlords always look past the tenant to the tenant's ultimate source of income.
In this case, "commodity" healthcare providers are getting squeezed by stingy insurance companies and social services.  Not good.
Lastly, the article reports a "shifting preference" by tenants (healthcare providers) towards "providing high quality care [in] alternative settings …"
Now THIS is interesting!
It seems those providers being squeezed are moving towards sub-niches where there's more profit.
In fact, people we know in healthcare say a popular strategy for combating the declining margins of "commodity" healthcare …
(commodity healthcare are the kinds of services major insurers and government programs aim their cost-cutting strategies on)
… is to focus on boutique services for affluent clients who pay by cash or through private insurance.
That's a clue.
How can Main Street real estate investors play?
Since we've already identified the demographic (boomers) and economic sector (healthcare), let's focus on the property.  After all, we're real estate guys.
We're looking for a property well-suited to a boutique healthcare for an affluent, self-paying, or privately insured sub-demographic.
Of course, Main Street real estate investors aren't healthcare professionals.
So we either need to find tenants who are, or find a simple healthcare service we can deliver through readily out-sourced operators.
And we'll need to pick a property type that works well for the healthcare service … but also other things, so we don't get trapped in a single-purpose property.
Sounds like a tall order …
Or maybe the answer is right in front of you … or next door … or down the street.
Single-family homes!
But not just ANY single-family homes … residential assisted living homes.
This is an exciting sub-niche of the healthcare real estate niche that checks a lot of boxes …
First, your tenants are the parents of boomers (today) … and will soon be the boomers themselves.  That's a substantial long-term pipeline of tenants.
Plus, boomers are the most affluent demographic right now … and paying for Mom or Dad's care is a TOP budgetary priority.
It's always good to be at the front of the line for getting paid.
Also, care fees (rent) are often paid out of a combination of the parents' estate, private long-term care insurance policies, or incomes and assets of the adult children.
So when you're in what our residential assisted living guru Gene Guarino calls "the sweet spot" … you're not dependent on government reimbursements.
Residential assisted living homes are boutique, high-quality, "alternative setting" healthcare … which, as the article points out, is the trend.
Another investing adage is, "The trend is your friend".
Check.
Next, residential assisted living homes are NOT big, single-purpose commercial buildings well-suited only for use as a medical facility.
Residential assisted living homes are operated in single-family houses located in regular residential neighborhoods.
No special zoning.  No commercial location.
So if for some reason the bottom falls out of the sector … the home can be rented to a residential occupant (albeit at a much lesser rent), or simply sold on the open market to an owner-occupant.
In other words, you've got multiple exit strategies.  You aren't trapped by your niche.  This mitigates one of the major risks the big boys fear.
Check.
But perhaps one of the greatest advantages in the sub-niche of residential assisted living homes is the ability to QUICKLY right-size to changing market conditions.
Big-box commercial properties are all-or-nothing propositions.  That's another worry for the big guys.
When you have a 120-bed medical facility and profits get squeezed or things slow down, you still have 120-bed facility … and all the fixed costs which come along with it.
There's no throttling capacity up or down based on demand.
But when you own ten 12-bed homes and things pick up a little … you simply add one more home to your collection and increase capacity to 132 beds.
Compared to a big-box, the properties are easy to find, set up, and get optimized.  You can catch an "up" wave sooner and ride longer.
Even better, if things slow down, you simply consolidate your residents into fewer homes … and sell or rent out the excess properties individually.
Again, there a multiple exit-strategies, and when it comes to real estate, single-family homes are arguably the most liquid.  A big-box?  Not so much.
This is HUGE in terms of maintaining profit margins … even in a declining market.
Think about it …
A big-box can't cut facility overhead.  They either own the whole property or they don't.  It's all or nothing.
So the only way preserve margins when occupancy is down is to cut back on staffing, care, and amenities.  Not good for the resident under care, nor the staff or brand.
Meanwhile, the residential assisted living home operator has an advantage …
While the big-box cuts services, the more nimble RAL operator can right-size and maintain or even improve services … and attract an unfair share of residents in a competitive market.
Big check.  And who doesn't like big checks?
But whether or not residential assisted living is for you … (though it probably will be some day … we all get old) …
… there are still great lessons to glean about strategic sub-niche investing to find profits under the radar (at least temporarily) of the big players.
Until next time … good investing!
---
More From The Real Estate Guys™…
The Real Estate Guys™ radio show and podcast provides real estate investing news, education, training, and resources to help real estate investors succeed.
---
Love the show?  Tell the world!  When you promote the show, you help us attract more great guests for 

your

 listening pleasure!
Robert Kiyosaki has been our mentor and companion in the real estate investing world for decades now.
He helps us see BOTH sides of the coin … we stand by his classic advice to listen to both sides, then stand on the edge of the coin to see the truth.
In this episode, we sit down to have a candid conversation about the realities of printed money and the financial system … in the U.S. and around the world.
We also discuss Robert's upcoming book, FAKE, and chat about what's fake and what's real … and how to tell the difference.
Long-time listeners will know Robert is always ready to drop some serious wisdom … while encouraging YOU to take the facts and make up your own mind about the issues.
New listeners and old listeners alike will enjoy Robert's candid coverage of the financial issues that affect all of us.
Listen in to hear words of wisdom from the world's best-selling financial author!
---
More From The Real Estate Guys™…
The Real Estate Guys™ radio show and podcast provides real estate investing news, education, training, and resources to help real estate investors succeed.
---
Love the show?  Tell the world!  When you promote the show, you help us attract more great guests for 

your

 listening pleasure!
This press release just hit the wires …
Uber Real Estate is Now Disrupting Real Estate with Their Uber Model
Okay.  That's interesting.  Uber certainly disrupted the taxi business, so anyone interested in real estate should probably pay attention.
What's the angle?
Well, according to their press release they've come up with the innovative value proposition of cutting commissions …
"Uber Real Estate is disrupting the traditional real estate brokerage brick and mortar business model by reducing the transaction cost by up to 50 percent using their unique on-demand model." 
Of course, no one in the history of real estate has ever thought of that before … besides Help-U-Sell, Purple Bricks, Assist2Sell, Redfin, and probably many more.
BUT … we should be open minded.  After all, we were snarky about Bitcoin and missed out on a big pile of free money for adding no value.
Oops.  Sorry, more snarkiness.
Back to Uber's press release …
"You will never again pay a full commission using Uber Real Estate."
"Consumers receive Uber – Like Execution with only experienced professionals, no more drama and only substantive yes or no, answers."
"Uber Real Estate provides Broker and Broker Attorneys with ten to thirty years of experience to the company's clients."
"They actually do provide agency and work for the clients of the company as it should be …"
"Consumers just want to go online and get it done with Uber – Like Execution."
" …we are completely website driven. An Uber, mobile application, for Real Estate, is under development."
So let's consider what all this really means …
From a practical standpoint, for real estate investors, we're not sure there's much direct impact.
Maybe if you're flipping homes on thin margin, shaving a few bucks off the listing commission means more beer money … and extra profit is always nice.
Of course, we think if you need the agent's commission to make your deal pencil … you don't really have a deal.
But that's not the point.  There's a MUCH bigger picture here, which is why this blip of news caught our attention.
Uber's a big brand with a powerful reputation for disruption.  They claim they can disrupt real estate.
But they are NOT real estate guys.  They're tech guys.  Just ask us to fix a website, and you'll realize there's a HUGE difference between the two.
And THAT's the point …
We often say that what you think and believe will affect your actions … and your actions produce your results.  So beliefs are at the root of strategy.
In this case, we see the solution being presented as the fruit of a core belief held by tech people … and many in the paper asset investing world as well …
… that real estate is a commodity, and brokerage is about facilitating transactions.
They think that's a given.  We're not so sure.
But because SO many people outside real estate believe this also, from time to time they attempt to enter the real estate arena with solutions which don't really fit the actual problem.
In fact, the problem they're trying to solve is actually what gives Main Street real estate investors opportunity.
Further, we'd argue that if they actually could solve the "problem", it would dramatically change the opportunity that so many Main Street investors THRIVE on …
Real estate brokerage is inherently inefficient.  And the reason is because real estate is NOT a commodity.
EVERY property, ownership, and location is UNIQUE.
Even two houses on the same street, built by the same builder, are different …
… based on their condition, modifications, seller motivations, financing, and many other factors unique to the property and people involved.
In this case, Uber is focusing on properties marketed to and by owner-occupants, which means the idiosyncratic preferences and financial capacity of the buyers come into play.
Last time we looked, no two buyers are the same either.
Even if you're talking income properties (which Uber isn't, so to Uber "real estate" is just houses for homeowners) … there's the tenant mix, payment history, property management skill, expenses, etc.
On other words, real estate is a diverse, complex, messy hot-bed of drama, inefficiency, and opportunity.
It's why the paper guys can't figure it out on an individual property basis.
Paper guys have to pool everything together into a REIT or mortgage-backed security, so they can blend it all into a single commodity they can focus on.
But you can't do that with individual properties owned by individual sellers being marketed to individual buyers.
So Uber's going to cut commissions "by up to 50 percent" so sellers will "never again pay a full commission".
Yet somehow with 50 percent less, Uber will attract "only experienced professionals" who will deal with real estate transactions in a drama-free, binary, "yes, no answers" way?
Yes/no binarism is the epitome of tech think … but not real estate.
Real estate at the homeowner level is about feelings … yes, "drama" … and it's quite the opposite of binary.  It's more complexity theory.
Real estate agents are negotiators, not transaction facilitators.  It's all very squishy.
Maybe Uber's next project will be to automate hostage negotiations, corporate mergers, or international diplomacy.  Good luck with that.
Tech is GREAT for eliminating transactional inefficiency … and certainly there's some of that in real estate brokerage.  But 50 percent?  Probably not.
The bulk of inefficiency in real estate transactions is the HUMAN component of the negotiation.  The art of the deal.
The skill-set of a great agent is that of uncovering and understanding the unique circumstances of the property …
… AND the unique needs, wants, desires, goals, and objectives of at least two (sometimes there's family, advisors, and other influencers involved) very different principals …
… and then negotiating through the extremely non-binary thoughts and emotions of both sides.   And then, ultimately, getting a deal done.
This is why a SKILLED negotiator can get a GREAT deal.
So we don't think there's an app for that … nor will there be anytime soon because computers don't do empathy very well.
Just ask anyone who's called in to an automated attendant.
So while tech people bark up the wrong tree trying to solve the "problem" of transactional inefficiency in real estate brokerage …
… Main Street investors are busy CAPITALIZING on the opportunities created by the true cause of brokerage inefficiency …
Real estate is not a commodity and brokerage is not about transactions. 
Just like the properties and people involved, EVERY single transaction is unique … and full of drama.  Get used to it.
But that's why real estate is both fun and profitable for those with the skills and temperament to embrace it for what it is.
Until next time … good investing!
---
More From The Real Estate Guys™…
The Real Estate Guys™ radio show and podcast provides real estate investing news, education, training, and resources to help real estate investors succeed.
---
Love the show?  Tell the world!  When you promote the show, you help us attract more great guests for 

your

 listening pleasure!

The economy may be strong …
but what about the financial system supporting it?
Discover the opportunities hidden inside a FRAGILE financial system … and how to HEDGE against inflation, deflation, and even stagflation.
Featuring voice largely shunned by mainstream media, the Future of Money and Wealth reveals …
The REAL trade war no one's talking about … and how Russia and China are making major moves to take down a major U.S. stronghold …
Which assets are in bubbles now … and specific strategies to fortify your balance sheet … before it's too late …
The shocking truth about oil … it's direct impact on YOUR wealth … and how to profit from what's about to happen …
Who the new tax law REALLY helps … and how YOU can use it to grow more wealth faster (it's NOT an IRA) …
PLUS … candid conversations about crypto-currencies … wealth privacy strategies … contingency planning … and MUCH MORE!
Just ONE good idea can make or save you a FORTUNE …
Future of Money and Wealth brings you a HUGE collection of experts, thought-leaders, and real-world investors … who ALL volunteered their time to share their best ideas, warnings, and strategies with over 400 people in the live audience …
---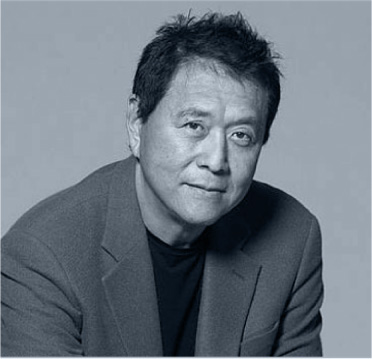 Robert Kiyosaki
Famous for being the greatest-selling personal finance author in history (Rich Dad Poor Dad series), Robert is a mega-millionaire investor in real estate, precious metals, and oil. He's also an avid student of money, economics, investing, and the financial system. He was one of the few pundits publicly warning the world about the 2008 financial crisis.
---
Doug Duncan
Doug is SVP and chief economist for Fannie Mae, which is perhaps the most dominant force in U.S. residential lending.
Doug is responsible for strategic research, including how Fannie Mae's activities affect housing. He's been named one of Bloomberg / Business Week's 50 Most Powerful People in Real Estate.
---
Peter Schiff
Peter's also a multi-millionaire investor, money manager, and outspoken financial pundit.
A best-selling author in his own right (Crash Proof 2.0 and The Real Crash), like Robert Kiyosaki, Peter was on record vociferously alerting people in 2006 about the impending financial crisis.
---
Chris Martenson
An economic researcher and futurist, Chris is an expert in the relationship between energy, the environment, and economics. Rising to prominence with his groundbreaking video series, The Crash Course, Chris is a best-selling author (Prosper!) and hosts a popular podcast featuring interviews with a variety of thought leaders and experts.
---
Simon Black
A former Army intelligence officer turned international entrepreneur and investor, Simon's a worldwide traveler, an avid student of political and financial history, and has developed an eclectic portfolio of investments and business ventures all over the globe.
Simon's diverse experience and global perspectives make his presentations both practical and enlightening.
---
Tom Wheelwright
Tom's a high energy tax and wealth strategist, a best-selling author, an entrepreneur … and is Robert Kiyosaki's personal CPA.
Tom's extremely well-versed in the new U.S. tax law and shares how investors can use it to build substantial wealth and permanently reduce taxes.
---
Kim Kiyosaki
Kim is a high-powered real estate investor, entrepreneur, and best-selling author of Rich Woman. She's co-founder of the Rich Dad company and a popular speaker on the topics of investing,

entrepreneurship, and empowering women.
Kim co-hosts the Rich Dad radio show, and is an avid student of investing, economics, and personal development.
---
G. Edward Griffin
Ed is a renowned investigative journalist and best known for his epic and controversial book, The Creature from Jekyll Island – A Second Look at the Federal Reserve.
Ed has a deep and historical understanding of money, currency,

central banking … and a knack

for explaining all of it in an easy to understand way.
---
Brien Lundin
For nearly four decades, Brien's been an active student, investor, commentator, and newsletter publisher in the precious metals industry.
As producer of the longest running investing conference in the world, Brien's one of the most informed, connected, and intelligent experts on money, precious metals, mining, investing, and economics.
---
Future of Money and Wealth is brought to you by The Real Estate Guys™ Radio Show
Broadcasting on conventional radio since 1997, The Real Estate Guys™ radio show is an investment talk program focusing on real estate as the core of a real asset portfolio.
After being among the many real estate investors caught completely unaware and unprepared for what happened in 2008 …
… hosts Robert Helms and Russell Gray are on a mission to bring the brightest and best real asset investing experts together to share insights, ideas, and strategies for building and preserving real, sustainable wealth.
The Real Estate Guys™ co-host Russell Gray explains why …

What YOU DON'T KNOW you don't know can COST YOU BIG …
Sound dramatic? Maybe. But consider this …
Wealth Wiped Out Without Warning
In 1929, 1987, 2000 and 2008 … millions of people were financially DEVASTATED by market disruptions they didn't even see coming.
Meanwhile, in those very same markets … informed and prepared investors not only survived … they THRIVED.
What's the difference?
Be Careful Who You Listen To
Successful investors didn't buy the hype from Wall Street, financial media, and politicians who downplay dangers … just so they can earn fees, placate advertisers, and win votes.
Remember this classic assurance?

"Importantly, we see no serious broader spillover to banks or thrift institutions from the problems in the subprime market."
Federal Reserve Chairman Ben Bernanke on May 17, 2007



Oops. Of course, just a year later the financial system melted down … triggering the GREATEST FINANCIAL CRISIS since the Depression.
But successful investors back then understood history. They looked at the financial system underneath the "strong" economy … and saw reasons to be alarmed.
They paid attention to the people and signs others were ignoring …
… so they could be proactive to get in position to prosper while there's still time.
TODAY, there are record levels of consumer, corporate, and government debt …
… and rising interest rates are already triggering loan defaults … to levels not seen since the 2008 crisis.
Stocks indexes are setting bubble highs … and market volatility suggests traders are ready to run for the exits … crashing prices … at the first sign of recession.
And that's just some of the more obvious challenges facing Main Street investors.
But there's GOOD news …
Many successful investors prospered through past market disruptions and YOU can too.
By finding new ideas, strategies, and the right experts you're better able to see what's coming sooner …
… so you can be proactive preparing YOUR business and portfolio to both survive and THRIVE through the next crisis.
Future of Money and Wealth brings YOU important insights from many top experts … so YOU can be more aware and prepared.
Eavesdrop on the Experts …
Imagine being a fly on the wall while some of the biggest brains in economics and investing share expert insights and discuss the most pressing issues facing investors today ..
You don't have to imagine … because the Future of Money and Wealth is all on videotape and ready for YOU to watch from the comfort of your own home or office!
Just ONE good idea can make or save you a FORTUNE …
Explore the future of money and wealth with people well-qualified to have an opinion …
Speakers include Rich Dad Poor Dad author Robert Kiyosaki and outspoken financial pundit and money manager Peter Schiff.
Both men are famous for LOUDLY warning the 2008 crash was coming … in spite of being mocked by mainstream financial media.
Back then the economy was STRONG … but the financial system was FRAGILE. And while many "experts" couldn't see it … Kiyosaki and Schiff did.
And while Federal Reserve chair Ben Bernanke was DEAD WRONG … Robert Kiyosaki and Peter Schiff were RIGHT.
Today Robert Kiyosaki and Peter Schiff are concerned again. And this time they're not alone.
Fannie Mae (yes, THAT Fannie Mae … the one making most of the mortgages in the U.S.) chief economist Doug Duncan points out that most of his predictions from last year turned out to be eerily accurate …
… and then reveals when he thinks the NEXT recession will strike (it's not that far away)
And that's just one of TWENTY powerful expert presentations and panels recorded at the Future of Money and Wealth conference.
Other important topics include …
Where real estate is likely headed … and which niches are best positioned for profit
Why oil and gas are likely headed higher … and the important impact on the economy and opportunity for investors
The fascinating rise of block-chain technology … and how crypto-currencies are changing the future of money and wealth
… PLUS a shocking revelation about the RAGING currency war between the U.S. and the tag team of Russia and China.
Far Away But TOO Close to Home …
You'll discover there's a WHOLE LOT MORE to the sparring between Uncle Sam and Russia and China than the mainstream media lets on.
And while it may seem like it's far away from YOUR income and investments … it's NOT.
If you earn, save, or measure your wealth in dollars …
… you REALLY need to understand the Future of Money and Wealth.
Nearly 400 people in the live audience at the Future of Money and Wealth conference were blown away. They called it "life-changing", "eye-opening", and "invaluable".
But don't take our word for it … watch for yourself …
Here's the GREAT NEWS …
We videotaped the ENTIRE event … all TWENTY presentations and panels …
… nearly fourteen compelling hours of essential education …
… and we've organized them all into one powerful online video series.
Now YOU can hear directly about the Future of Money and Wealth from Robert Kiyosaki, Peter Schiff, Doug Duncan, Chris Martenson, Tom Wheelwright, Brien Lundin, Simon Black, G. Edward Griffin … and MANY other top experts.
You may not know who all these people are right now … but you'll be REALLY glad to hear from them.
Their wisdom is impacting the lives of many millions of people all around the world … and it can help you too.
Real World Investors React …
It's one thing to hear and understand what's happening in geo-politics and macro-economics. It's another to decide what to DO about it at the micro-level.
So we included lots of practical insights from a great collection of niche experts, including …
---
Adam Taggart
Adam started his career as investment banker and saw first hand how broken Wall Street is. Later, he helped a company go from start up to acquisition in Silicon Valley. Today, Adam and his partner Chris Martenson develop and share ideas to help people prosper even when the world is full of uncertainty.
---
Kathy Fettke
Kathy's a highly successful real estate investor, syndicator, and investment club leader.
She's also a frequently featured expert real estate pundit in media and at conferences.
---
Gene Guarino
Gene's a recognized leader in the residential assisted living facilities investing space. He's a trained, but not practicing Certified Financial Planner. Gene saw opportunity in solving one of the major problems facing an aging demographic … and grabbed it.
---
Beth Clifford
Armed with a formal education in classical economics and graduating with honors, Beth cut her business teeth on the streets of Wall Street.
Today she's CEO of a groundbreaking offshore real estate development and construction company.
---
Brad Sumrok
Brad freed himself from the corporate grind in less than 5 years by investing in apartment buildings.
The 2008 financial crisis crushed many homeowners … and made many apartment investors multi-millionaires. Brad not only built a portfolio that survived the crash … he thrived through it.
---

David Sewell
David is a Canadian-born international agricultural investor and entrepreneur operating in Latin America.
With an MBA in Corporate Finance and an extensive background in real estate, securities, syndication, and international business … there's not much David hasn't seen.
---
Damion Lupo
Damion is a modern-day financial renaissance man with expertise in real estate investing, precious metals, and crypto-currencies. He specializes in strategies using alternative assets and sheltering wealth from predators and taxes through qualified retirement plans.
---
Patrick Donohoe
Patrick is a financial strategist and an expert in the unique use of life insurance contracts for enhanced cash management and private banking.
He has a degree in economics, hosts his own financial podcast, and is an avid student of economics, investing, and financial history.
---
Dana Samuelson
Dana has been in the precious metals business for decades.
He owns and operates a long-established precious metals and numismatic coin dealership, and is past-President of the Professional Numismatic Guild.
---
It's said to truly understand a subject, you need to study it from multiple perspectives.
Wealth that took a lifetime to accumulate can be lost or severely diminished in a financial crisis.
To survive and thrive when a financial system collapses or resets takes understanding, awareness and preparation. Future of Money and Wealth is an affordable, fun, and easy way to get started!
A tremendous value …



This program cost MANY thousands of dollars to produce. With travel, hotel and registration … every person at the taping paid thousands.
And the information in this video series is EASILY worth thousands of dollars … because just ONE great idea can make or save you a FORTUNE.
So we could charge a LOT more for this program … and it would be totally worth it.
And of course, we need to charge SOMETHING to cover costs … AND more importantly, so you have enough skin in the game that you'll actually watch it all.
But as you'll see … it's important to get this vital information out to as many people as possible. So we're making it a no-brainer …
Get ALL 20 videos … 14 hours of compelling content …

for only $497

(regularly $1997)
PLUS a SPECIAL BONUS when you act today … the Strategic Real Asset Investing webinar.

HUGE value … great price … powerful, life-changing information. But ONLY if you watch it!
Remember … what you don't know that you don't know could cost you a fortune … just ask all the people blind-sided by the last financial crisis.
"An investment in education pays the best dividend."
– Benjamin Franklin
Good advice. No wonder Ben's on the $100 bill.
Now it's decision time …

You've read this far for a reason.
You're concerned about the future … YOUR future … but while it's easy to be interested, it takes an investment of time, money and effort to actually get educated and busy implementing.
But if you think that's a burden …
Consider the price of NOT being informed and prepared …

And even if "this time it's different" (famous last words) …
.. and there's never going to be another financial crisis … sunshine and unicorns for as far as the eye can see …
Which is worse … to be prepared and not have a crisis … or to have a crisis and not be prepared?
Remember, the course you don't watch can't help.
Whatever you have, you've worked hard for.
And remember … the flip side of a crisis is opportunity, so it's not gloomy … there's a lot to look forward to and plan for.
For the informed and prepared … the future is bright. But for those who aren't … not so much.
With the stakes this high, it's time to …



To your prepared and prosperous future,
Robert Helms and Russell Gray
Hosts
The Real Estate Guys™ Radio Show
Producers of Future of Money and Wealth
P.S. Think about how much financial education you got in school. Most people get NONE … and so they're easily herded into a system designed to feed the banks interest, the government taxes, and Wall Street commissions and fees.
Worse, without context … it's nearly impossible to recognize major problems forming … while bankers, politicians, and financial media claim all is well.
Future of Money and Wealth will shock and enlighten you … and help you prepare yourself and your portfolio to PROSPER through what many experts believe is an inevitable economic re-set.
You're a click away from changing your future …
Get ALL 20 videos … 14 hours of compelling content … for

only $497

(regularly $1997)
PLUS a SPECIAL BONUS when you act today … the Strategic Real Asset Investing webinar.
Just ONE good idea can make or save you a FORTUNE …
This summer, we spent time at events like Freedom Fest and the Red Pill Expo … where we bumped into some of our mentors and friends … folks like Peter Schiff and Robert Kiyosaki.
It's not by accident we keep running into the same people. These folks all have the same desire … to read between the lines and find the TRUTH about what's really happening in the world. And they don't jump to conclusions.
Robert Kiyosaki has helped us see both sides of the story for decades. This time around we chat with him about his views on the financial system, fake teachers, and the importance of real assets.
In this episode of The Real Estate Guys™ show you'll hear from:
Your very real host, 

Robert Helms

His faking-it co-host, 

Russell Gray

Best-selling financial author

Robert Kiyosaki
---
Listen
---
Subscribe
Broadcasting since 1997 with over 300 episodes on iTunes!
---
Review
When you give us a positive review on iTunes you help us continue to bring you high caliber guests and attract new listeners. It's easy and takes just a minute! (Don't know how? Follow these instructions).
Thanks!
---
Get a REAL education
We spoke with Robert Kiyosaki at Freedom Fest. "I come to learn," he says.
Freedom Fest and similar events … like the New Orleans Investment Conference … are like a mental gym. "They challenge the way I think," says Robert.
That's one reason educational events are so important (like our Future of Money and Wealth webinar series, which features talks by Robert and many more financial gurus).
REAL education is more than just listening to the salespeople. It's getting outside your cocoon and seeking out new information.
Invest in your PASSION
One idea Robert thinks is really essential in the investing business is to invest in what you love and enjoy. "I do think real estate is the best," says Robert … that's why it has been his bread and butter for years.
But maybe avocadoes are your passion … in that case, perhaps you should consider investing in an avocado farm.
You should always do your due diligence and work with a good financial planner … but investing in your PASSION will always be more successful than investing in something you're "meh" about.
REAL assets, REAL money, and REAL teachers
"We don't have a prayer as long as we're working for money," says Robert. He believes investors should steer away from money … in favor of REAL assets.
Investors should also surround themselves with REAL professionals … those who've done their research and know what they're talking about.
A lot of people are in trouble because they're learning from FAKE teachers, says Robert … people who don't have a real conception of cash flow.
Two other things investors should be aware of … FAKE money and FAKE assets.
Be wary of a monetary system that isn't backed up (by gold, for example), and don't rely on traditional assets, Robert advises.
If you're doing everything "right" … working a 9-to-5 job, putting money in your 401k, investing in stocks … you're being screwed by the system, says Robert.
SMART investors have to learn to work WITH the system.
For more on FAKE versus REAL, check out Robert's upcoming book FAKE, which will be released as an entirely digital series.
REAL talk about our financial system
Central banks control paper money … and that's dangerous, says Robert. He cites people like Jim Rogers, who believes we're headed for the worst crash yet because we have an abundance of printed money and debt.
"Tragedy follows printing money," says Robert.
But it doesn't matter how bad the system is … what matters is the actions YOU take. We like to say BE the Fed … don't BEAT the Fed.
That means figuring out how to make the most of our financial system … knowing the tax laws and figuring out how to make them work for you.
"The next collapse will look like something we've never seen before," says Robert.
But investors don't have to be scared … if they prepare for the inevitable BEFORE it happens.
We talked with Robert about digital currencies, like Bitcoin. "Gold and silver were here before us and will be here forever," says Robert.
But investors need to look at real assets (like property and gold), cybercurrency, AND paper money when they're investing … because they're the three big components of our current monetary system.
Smart investors work to figure out what is real and lasting.
For more from Robert Kiyosaki, read the classic book Rich Dad Poor Dad … if you haven't already. And check out the Rich Dad Radio Show.
A REAL financial expert
Robert has been studying the financial system forever. He remembers the history of money and has watched the financial system change.
As we often say, "Those who fail to remember history are doomed to repeat it."
You HAVE to understand financial fundamentals and the structure of our financial system before you can read the news and really SEE between the lines.
Like Robert says, a crash is highly likely … we can't predict WHEN it will happen, but we CAN hedge against the eventuality of it.
Get educated … so you can stay on top of the wave when the tsunami comes.
---
More From The Real Estate Guys™…
The Real Estate Guys™ radio show and podcast provides real estate investing news, education, training, and resources to help real estate investors succeed.
---
Love the show?  Tell the world!  When you promote the show, you help us attract more great guests for 

your

 listening pleasure!