"You can't handle the truth!" 
 – Jack Nicholson in A Few Good Men
Neither optimists or pessimists can handle the truth.Optimists refuse to acknowledge the part of reality that's negative …
… while pessimists can't see the ever-present opportunities hidden behind the problems.
While we'd rather be optimistic than pessimistic, maybe it's better to be BOTH."The test of a first-rate intelligence is the ability to hold two opposed ideas in mind at the same time and still retain the ability to function." 
 – F. Scott Fitzgerald 
Here are some thoughts about risk and opportunity from legendary real estate investor Sam Zell …
"People love focusing on the upside.  That's where the fun is.  What amazes me is how superficially they consider the downside."  
"For me, the calculation in making a deal starts with the downside.  If I can identify that, then I understand the risk I'm taking.   Can I bear the cost?  Can I survive it?" 
You can only take calculated risks if you look carefully at both the upside AND the downside.
Today, the entire global financial system is largely based on "full faith and credit" … primarily in the United States dollar.
And there's a gigantic investment industry that's built on perpetual optimism …and a belief non-stop debt-fueled growth FOREVER is actually possible.
Even worse, the entire financial system's fundamental structure literally REQUIRES perpetual growth to avoid implosion.
That's why central banks and governments are COMMITTED to debt and inflation … at almost ANY cost.
But as Simon Black points out in Future of Money and Wealth …
History is CLEAR.  Empires and world reserve currencies don't last forever.
And irredeemable paper currencies and out-of-control debt ALWAYS end badly … at least for the unaware and unprepared.
Optimists can't see this.  So they take HUGE risks they don't even know exist.
Pessimists can't act.  So they miss out on the HUGE opportunities that are the flip-side of the very problems they obsess over.
Robert Kiyosaki stresses the importance of being REALISTS …
… standing on the edge of the coin, seeing BOTH sides … and then being decisive and confident to ACT in pursuit of opportunities while being keenly aware of the risks. 
We created the Future of Money and Wealth to gather a diverse collection of speakers and panelists together … to examine the good, the bad, and the ugly …
… so YOU can have more context and information to make better investing decisions. 
Chris Martenson opens our eyes to the physical limitations of long-term perpetual exponential growth which depends on unlimited supplies of clearly LIMITED resources.
Of course, as these critical resources dwindle, they'll become very expensive as too much demand competes for too little supply.
When you see nation's fighting over scarce resources, it's a sign of the times.
But of course, there's OPPORTUNITY hidden inside of crisis.
And to seize the opportunity, you must understand it … or it just sits there like a hidden treasure under your feet.
But it's not just recognizing trends.  It's also TIMING.  And being a lot early is much better than being even just a little late.
To beat the crowd, you can't wait for the crowd to affirm you. 
To get timing right, it's important YOU know what the signs are.
What does it mean when Russia dumps Treasuries and buys gold?  What caused Bitcoin to sky-rocket in 2017?  Why are there bail-in provisions in U.S. banking laws?
Peter Schiff saw fundamental problems in the financial system back in 2006 … and screamed from the rooftops that the financial system couldn't support the then red-hot economy.
Few listened … then WHAM!  In 2008, the weakness of the financial SYSTEM was exposed … and MANY people were CRUSHED.
Peter insists the REAL crash is still yet to occur … and everything that made the financial SYSTEM weak in 2006 is MUCH WORSE today.
Yet small business and consumer OPTIMISM is at all-time highs.  The ECONOMY appears to be BOOMING … again.  And Peter's still screaming out his warnings.
The Fed is RAISING interest rates to cool things down.  But history says EVERY SINGLE TIME the Fed embarks on a rate raising campaign it ends in RECESSION.
In Future of Money and Wealth, Fannie Mae chief economist Doug Duncan reveals when he thinks the next recession is coming … and WHY.  We listen to Doug because he's got a really good track record.
The 2008 crisis exposed real estate investors to the REALITY that what happens on Wall Street, at the Fed, and in the global economy … can all rain down HARD on Main Street. 
Ignoring it doesn't make it go away.  And you'll die of old age waiting for the storm clouds to blow away.
There will ALWAYS be risk.  There will always be OPPORTUNITY. 
It's not the external circumstances which dictate what YOU get.
It's really up to YOU … and your ability, like Sam Zell, to see both opportunity and risk, so you can aggressively reach for opportunity while carefully navigating risks.
Education, perspective, information, and thoughtful consideration are all part of the formula.
That's why we created the Future of Money and Wealth video series.
Future of Money and Wealth features TWENTY videos … over fourteen hours of expert presentations and panels …
… covering the dollar, oil, gold, real estate, crypto-currencies, economics, geo-politics, the new tax law …
… PLUS specific strategies to protect and GROW wealth in the face of potentially foundation-shaking changes to the financial system.
Just ONE great idea can make or save you a fortune. 
Future of Money and Wealth might just be one of the best investments you'll ever make.
To order immediate access to Future of Money and Wealth … 
More From The Real Estate Guys™…
The Real Estate Guys™ radio show and podcast provides real estate investing news, education, training, and resources to help real estate investors succeed.
We all know shift happens…and it can be messy.
But rather than complain about it, nimble and resourceful investors find new markets, strategies and product types to keep their portfolio chugging down the track.
Of course, for professional fund managers this is nothing new.  But for most day-to-day nose-to-the-grindstone real estate investors, the idea of investing even just outside their own neighborhood can be daunting.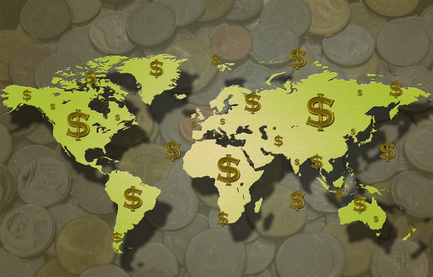 So spend a lot of time traveling around and sitting down face to face with some of the smartest investors on earth…and that's exactly what we do in this episode.
In the studio for this edition of The Real Estate Guys™ Radio Show:
Your engineer of education, host Robert Helms
His coal-shoveling co-host, Russell Gray
Special guest, noted money manager and publisher of the Gloom, Boom and Doom Report, Dr. Marc Faber
Like it or not, believe it or not, follow it or not…central bank policy around the world…and especially the issuer of the world's reserve currency, The Federal Reserve Bank of the United States…is affecting the prices of everything including stocks, bonds, mortgages, real estate…even wages.
And it isn't just the central banks.
Ever since President Nixon opened up trade with China and President Clinton signed the U.S. up for NAFTA (North American Free Trade Agreement) and the World Trade Organization (WTO), the globalization of the economy has changed the way money and prosperity flows around the world.
These macro factors trickle down to Main Street consumers (your tenants) and investors (you)…from the value and future of those dollars you're trying to accumulate…to the interest rates you pay on your mortgages…to what your building materials and labor costs…and how much money your tenants can afford to pay you in rent.
Our special guest, Dr. Marc Faber is a Swiss born magna cum laude PhD in economics.  From 1978 to 1990 he was the Managing Director of Drexel Burnham Lambert (HK) Ltd.

In 1990 he set up his own business, Marc Faber Limited, which acts as an investment adviser and fund manager.  If you watch financial TV, you've probably seen him more than a few times.
Since 1973, Dr. Faber has lived and worked in Asia…with offices in Hong Kong and a residence in Thailand.
All that to say, Dr. Faber is not only a smart guy…he's very experienced, highly regarded and he's got a VERY global perspective.
And he likes real estate right now.
Faber says we're not really in a currency "war"…because central banks appear to all be working in a coordinated effort to devalue their currencies.
This means the "money" you work so hard to accumulate is likely to lose much of its value over time.  For the U.S. dollar, that's a trend that's been going on for 100 years…and in spite of the dollar's recent "strength" relative to other currencies that are falling faster…it's probably going to continue.
So smart money managers and rich investors are looking for alternatives to currencies as place to store wealth.   Recent record auctions for fine art is an indication of this.
But you don't have to be a billionaire to see the writing on the wall…or to put yourself in a position to both survive and thrive.  Faber say you're better off with real assets…like real estate...versus paper assets like stocks.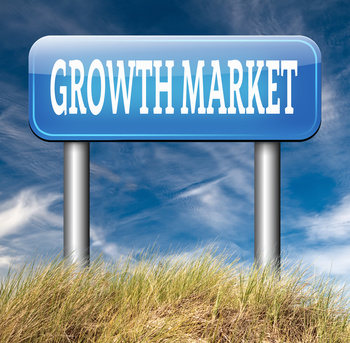 Some think he's crazy because the stock market is BOOMING.
Faber thinks the stock valuations are a big BUBBLE.  And the problem with bubble driven booms is when the air comes out, those phony values crash.  So the BOOM becomes GLOOM…and for those out of position…it's DOOM.
So listen in to our conversation with Dr. Marc Faber…and consider how you're positioned…in case the shift hits the fan.
Listen Now:
The Real Estate Guys™ radio show and podcast provides real estate investing news, education, training and resources that help real estate investors succeed.
Think about the role money has in your daily life…
As real estate investors, we buy, rent, sell and refinance…all to acquire dollars…which is currently the money de jour.  And because, since 1944 the dollar has served as the world's reserve currency, the health of the dollar affects virtually everyone…everywhere.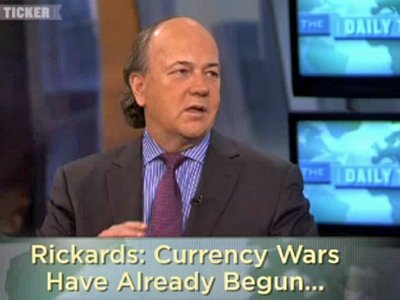 Lately, we've seen a lot of headlines proclaiming the "strength" of the dollar.  Some say it's good.  Others say it's bad.
But what happens if the dollar gets "sick"?  Or worse, if it dies?
Could that happen?  How?  Why?  And what does it mean to investors…real estate and otherwise?
In this episode, we're excited to talk with a guy who's hugely qualified to have an opinion on the subject of the relative health and future of the dollar.
So, in our radio reposing room undertaking the conversation for this edition of The Real Estate Guys™ radio show:
Your minister of monetary musing, host Robert Helms
The coroner of conversation, co-host Russell Gray
Best-selling author, former CIA advisor, lawyer, Wall Street veteran and a REALLY smart dude, James Rickards
If you've been paying ANY attention at all to alternative (i.e., not "mainstream media") financial news sources, you've probably already heard of Jim Rickards.  We were going to include his bio, but we ran out of space on the server…so you can learn more here.
Rickards came to our attention through his two best-selling books, Currency Wars and The Death of Money…both of which have been on The Real Estate Guys' Recommended Reading List since they first came out.
The message is straight forward…although understanding the mechanics underneath Rickards' conclusions takes some study…
The U.S. dollar is vulnerable to being supplanted as the world's reserve currency.  And while that has HUGE implications for everyone, it could be DEVASTATING for unprepared Americans.
That's the BAD news.
The GOOD news is that there will be BIG OPPORTUNITIES for those who are paying attention and in a position to act decisively when the time comes.  We obviously want to be in THAT club!
Of course, if you're a skeptic…and there's nothing wrong with some healthy skepticism as long as you're willing to do the research and go wherever it takes you…you might wonder why Rickards would share his strategic intelligence with anyone and everyone who will listen.
We wondered that too.
And the answer is really pretty simple….
Jim says the international monetary system has collapsed three times in the last 100 years.  Each collapse was followed by a period of civil unrest…and in some cases, war.
That's not good for ANYONE…even guys eager to use insider knowledge to gain personal wealth.  So it's in everyone's enlightened self-interest to make sure as many people as possible are prepared for the possibility of a mega-shift in economic order.
So what does that look like?
Again…it's pretty simple.  In fact, it's so simple that many people won't do it.
First, it's important to understand the risks.  So listening to this broadcast and reading Jim's books is a GREAT place to start.

When ALL your wealth is denominated in a single currency (like the dollar) and most of your liquidity is stored in banks or other institutions or instruments which expose you to "counter-party risk", then you're NOT well-prepared.
"Counter-party" risk simply means that your asset is simultaneously someone else's liability.  In other words, you don't actually possess the wealth…but merely a claim to it.  And if the person who owes you the wealth…the counter-party…fails to perform, you have nothing.
Just ask the depositors who lost huge chunks of their savings during the Cypress banking crisis in 2013.  They found out that "money in the bank" isn't the same as money in your pocket (or safe).  In other words, having a claim to cash isn't the same as having the cash.
So Rickards says it's smart to have some of your wealth stored OUTSIDE of the banking system…and even outside of currency itself… in things like precious metals, art and real estate.
And as our friend Simon Black from Sovereign Man rhetorically asks, "How are you worse off by taking these precautions?"
In short…you're not.  In fact, it can be readily argued you're MUCH better off.
However, it's easy to get caught up in the fear, uncertainty and doubt about the future.  After all, the only thing certain about the future is that it's uncertain.
So worrying about it to the point of paralysis is useless.  If you're not going to do anything anyway, you might as well eat, drink and be merry.
BUT…
Every day of our lives we routinely take precautions against potentially catastrophic events…including wearing seat belts, looking both ways when crossing the street and (at least for some people) exercising and eating well to stave off illness.
However, when you're in an unfamiliar environment where you might not be as readily aware of the risks…like on an airplane, in a factory tour, or on a firearms training range…you count on more experienced people for critical safety guidance.
As a financial insider, Jim Rickards is far more aware of the dangers lurking in the financial system than the man-on-main-street real estate investor.  And he's saying there's a high probability of stormy weather ahead.
Of course, it's always up to you whether or not you care to heed the advice.  But step one is being aware of the potential danger.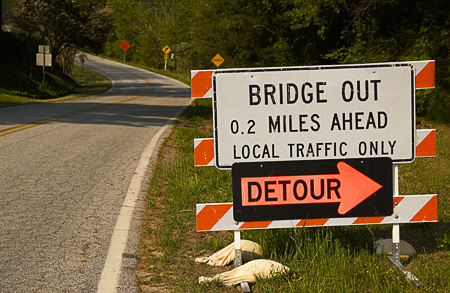 So when it comes to your personal wealth…and all the efforts you put into building and protecting it…we think it makes sense to pay attention to a guy like Jim Rickards.  We are.
Because if Rickards is right and the dollar is truly vulnerable…or worse, actually under a current attack (and we think it's EASY to make that argument simply based on the daily headlines)…then putting the effort into preparing yourself might just be one of the best investments you ever make.
Listen Now: 
The Real Estate Guys™ radio show and podcast provides real estate investing news, education, training and resources that help real estate investors succeed.