As of this writing, we're not sure what the Fed will do with interest rates, though it's widely expected they'll cut.
So as much as we'd like to talk about what it means to real estate investors, we'll wait to see what happens.
And even though mainstream financial media are finally paying attention to gold and the future of the dollar … these are topics we've been covering for some time.
But if you're new to all this, consider gorging on our past blog posts …
… and be sure to download the Real Asset Investing report …
… and for the uber-inquisitive, check out the Future of Money and Wealth video series.
After all, this is your financial future … and there's a LOT going on.
In fact, today there's a somewhat esoteric and anecdotal sign the world might be on the precipice of its next major financial earthquake.
But before you go full-fetal, this isn't doom and gloom. We're too happy-go-lucky for that.
It's more an adaptation of a principle from Jim Collins' classic business book, Good to Great …
Confront the brutal clues.
Of course, the original phrase is "Confront the brutal facts." But as great as data is, sometimes data shows up too late to help.
So, while facts may confirm or deny a conclusion … clues provide awareness and advance warning.
But just like with facts, you must be willing to go where the clues lead.
In this case, we're just going to look at one clue which has a history of presaging a crack up boom.
For those unfamiliar, a crack up boom is the asset price flare up and flame out that occurs at the end of an excessive and unsustainable credit expansion.
In other words, before everything goes down, they go UP … in spectacular fashion.
Here's a chart of the housing boom that eventually busted in 2008 …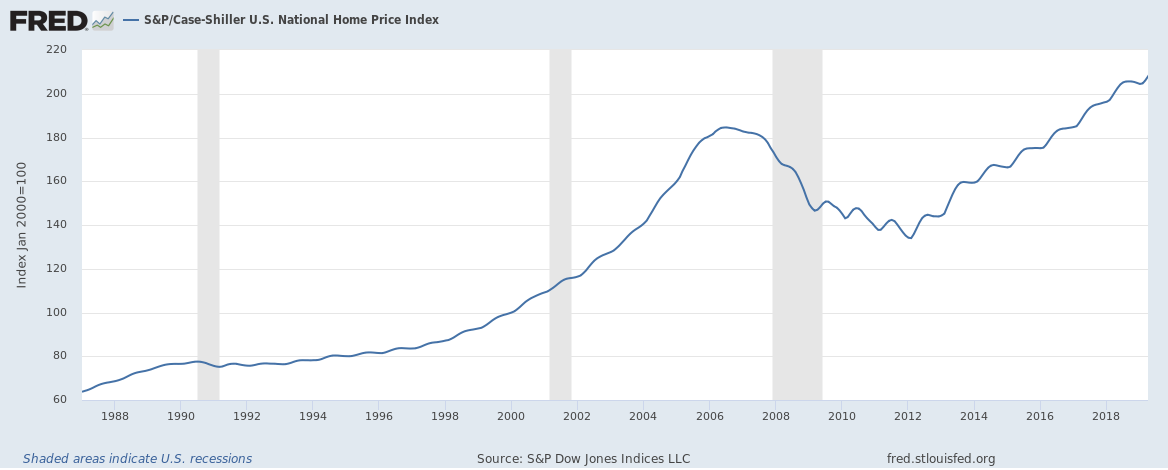 See the bubble that peaked in 2007? It's hard to miss … in hindsight. It's hard to see when you're in the middle of it.
Peter Schiff saw it in 2005 and published his book, Crash Proof, in 2006 to warn everyone. Few listened. Some mocked.
In 2008 it became painfully obvious to everyone.
Of course, for true real estate investors … those busy accumulating tenants and focusing on the long-term collection of rental income …
… asset prices are only interesting when you buy, refinance, or sell.
As long as you stay in control of when you buy, refinance, or sell … you can largely ride out the bust which often occurs on the back end of a boom.
And if you're paying attention, you use boom time as prime time to prep … and the bust as the best time to buy.
Today it's safe to say, just based on asset prices alone, we're probably closer to a bust than another big boom.
But the current run-up could still have more room to boom. As we said, it's hard to tell when you're in the middle of it.
Shrinking cap rates are one of the most followed metrics for measuring a boom.
Cap rates compress when investors are willing to pay more for the same income. That is, they pay more (bid up the asset price) for the same income.
But when the Fed says low-interest rates are the new normal, maybe it means so are low cap rates.
It's one of MANY ways Fed policy ripples through the economy … even real estate.
But there's another sign that's hard to see unless you're an industry insider, and while not scientific or statistical, it still makes a compelling argument the end is nearing …
Lending guidelines.
Think about it … booms are fueled by credit. It's like the explosive fuel which propels rising asset prices.
The only way to keep the boom going is to continually expand credit.
But any responsible head of household knows you can't expand credit indefinitely … and certainly not in excess of your capacity to debt service.
At some point, the best borrowers are tapped out. So to keep the party going, lenders need to let more people in. That means lowering their standards.
We still have a "backstage pass" to the mortgage industry and see insider communications about lenders and loan programs.
When this subject line popped up in our inbox, we took notice …
24 Months of Bank Statements NO LONGER REQUIRED
To a mortgage industry outsider that seems like a lame subject line. But to a mortgage broker trying to find loans for marginal borrowers, it's seductive.
It suggests less stringent lending criteria. Easier money.
Sure, the rates are certainly higher than prime money. But with all interest rates so low, they're probably still pretty good.
And these are loans with down payments as low as 10% for borrowers just 2 years out of foreclosure or short-sale. Hardly a low risk borrower.
Usually, lenders want to see TWO years of tax returns and a P&L for self-employed borrowers. They're looking for proof of real and durable income.
Not these guys. Just deposits from the last 12 months banks statements. And they'll count 100% of the deposits as income, and won't look at withdrawals.
So a borrower could just recycle money through an account to show "income" based solely on deposits.
The lender is making it STUPID EASY for marginal borrowers to qualify.
All of this begs two questions:
First, why would a lender do this?
And second, why would a borrower fabricate income to leverage into a house they may not be able to afford?
We think it's because they both expect the house to go UP in value and the lender is growing increasingly desperate to put money to work at a decent yield.
Pursuit of yield is the the same reason money is flowing into junk bonds.
And if the Fed drops rates as expected, it's likely even more money will move to marginal borrowers in search of yield.
Today, MANY things could ignite the debt bomb the way sub-prime did in 2008. Consumer, corporate, and government debt are at all-time highs.
Paradoxically, lower interest rates take pressure off marginal borrowers … while adding to their ranks.
It's hard to perfectly time the boom-bust cycle.
But careful attention to cash-flow protects you … whether structuring a new purchase or refinance. It means you can ride out the storm.
Meanwhile, it's smart to prepare … from liquefying equity to building your credit profile to building a network of prospective investors …
… so if the bust happens, you have resources ready to "clean up" in a way that's positive for both you and the market.
No one knows for sure what's around the corner … but there are signs flashing "opportunity" or "hazard".
Both are present, but what happens to you depends on whether you're aware and prepared … or not.
Until next time … good investing!
More From The Real Estate Guys™…
The Real Estate Guys™ radio show and podcast provides real estate investing news, education, training, and resources to help real estate investors succeed.
---
Love the show?  Tell the world!  When you promote the show, you help us attract more great guests for 

your

 listening pleasure!
Interest rates are a big deal for real estate investors … for many reasons.
The first and most obvious reason is because interest rates are the price of the money you borrow to invest with.  Higher rates mean higher payments and less cash flow.
Of course, even when you pay cash for your properties, your tenants probably carry consumer debt … car loans, credit card, and installment debt …
Higher rates mean higher debt payments for your tenants, so less of their monthly budget is available to pay you rent or absorb rent increases.
Also, your property values, exit options, and liquidity are all affected by interest rates.
Higher rates mean buyers have less capacity to bid up comparable properties … and fewer buyers can afford to buy your property when you're ready to sell.
For these reasons and others, most real estate investors and their mortgage advisors pay very close attention to interest rates …  especially when financing or re-financing.
But there are other very important reasons for real estate investors to care about the future of interest rates …
Interest rates are a barometer for the health of both the currency and the overall economy.
Last time we looked, most real estate investors transact and denominate wealth in currency (dollars for Americans) … and your rental properties, tenants' incomes, and overall prosperity all exist inside of the broader economy.
So the potential for big changes to either the currency or the overall economy matter to real estate investors just like they do to paper asset investors.
In fact, based on the amount of debt most real estate investors use, interest rates are arguably even MORE important to real estate investors.
We're just a couple of days away from our Future of Money and Wealth conference … with nearly 400 people coming … and right now we're thinking a lot about the dollar and interest rates.
Peter Schiff is speaking.  Peter wrote Crash Proof in 2006 and released it in 2007.  Back then, he loudly warned of an impending financial crisis whose roots would be in the mortgage market.
Sadly, back then we didn't know Peter, and we didn't read his book.  Then 2008 happened, and we were blindsided by the financial crisis.
So now we read more … a LOT more.
We make time to listen to people like Peter Schiff, Robert Kiyosaki, and Chris Martenson.  And we work hard to share them with our audiences.
A very interesting book we just finished is Exorbitant Privilege by Barry Eichengreen.  He's Professor of Political Science and Economics at Cal Berkeley.
Eichengreen published Exorbitant Privilege in 2011, which means he probably wrote it in 2010.
Keep this in mind as we share these prophetic excerpts from Chapter 7, "Dollar Crisis"…
"What if foreigners dump their holdings and abandon the currency [dollar]?  What, if anything, could U.S. policymakers do about it?"
"It would be nice were this kind of scenario planning undertaken by the Federal Reserve and CIA … it would have to start with what precipitated the crash and caused foreigners to abandon the dollar."
Note:  Eichengreen probably didn't know at the time that James Rickards, former attorney for Long Term Capital Management (the hedge fund at the center of the near financial meltdown of 1998), was participating in precisely this kind of planning, which Rickards describes in his book Currency Wars, published a year after Exorbitant Privilege.
Back to Eichengreen's prophetic 2011 commentary …
"One trigger could be political conflict between the United States and China.  The simmering dispute over trade and exchange rates could break into the open …
"… American politicians … could impose an across-the-board tariff on imports from [China]."
WOW … Eichengreen wrote that at least 7 years before this March 22, 2018 headline from CNBC:
Trump slaps China with tariffs on up to $60 billion in imports: 'This is the first of many'
Back to Eichengreen in 2011 …
"Beijing would not take this lying down."
China to US: We'll match your tariffs in 'scale' and 'intensity'
Eichengreen in 2011:
"Or the United States and China could come into conflict over policy toward rogue states like North Korea and Iran."
If you've been following the North Korea drama, you probably know this one's been back and forth.
Last summer, China seemed to side with North Korea.  Then they tried to take a neutral position.
But recently Kim Jong Un paid a secret visit to China.  Of course, no one really knows what that was about.
But based on recent trade policy it seems the U.S. isn't sucking up to China for help with North Korea.  So maybe the U.S. and China disagree on North Korea?
Now STAY WITH US … because the point of all this is … according to Eichengreen …
China's relationship with the United States and the U.S. dollar has a DIRECT impact on the future of YOUR money, interest rates, and wealth.
And if you're like most Main Streeters, you may not completely understand the connection …
… just like we didn't understand what Credit Default Swaps had to do with our real estate investing in 2008 … until everything suddenly imploded …
… despite reassurances from the wise and powerful man then behind the curtain of the Federal Reserve, Ben Bernanke.
And the point here isn't Iran, or North Korea, or tariffs, or trade wars … it's about whether China gets upset enough with the U.S. and opts for the nuclear option …
Eichengreen in 2011:
"… China [could] vent its anger and exert leverage … by … dumping [Treasuries] … would send the bond markets into a tizzy … interest rates in the United States would spike.  The dollar would crater … could cause exporters, importers, and investors to abandon the dollar permanently."
Obviously, there's a LOT more to this topic than we can cover today.
Our point for now is that way back in 2010-11, Eichengreen envisioned a scenario in which conflict with China could create a dollar crisis.
As you can see, today's headlines are living out his concerns.
When you read Eichengreen, like Jim Rickards, he talks about things reaching a tipping point … where everything happens fast.
We lived that in 2008 and it was NO FUN.  But that was only because we were on the wrong end of it.  While we got slammed, others made fortunes. They were informed and prepared.  We weren't.
So be cautious of normalcy bias and complacency when it comes to contemplating the possibility of a dollar crisis.
Better to be prepared and not have a crisis … than to have a crisis and not be prepared.
Until next time … good investing!
---
More From The Real Estate Guys™…
The Real Estate Guys™ radio show and podcast provides real estate investing news, education, training, and resources to help real estate investors succeed.
In one of his many excellent commentaries, our good friend and multi-time Investor Summit at Sea™ faculty member Simon Black points out the last time this happened the market crashed.
The market he's referring to is the stock market … and the event is stock brokerage firm Charles Schwab opening new accounts at the highest pace in 17 years.
Simon opens up his piece by asking, "Anyone remember what happened 17 years ago?"
He then reminds us it was 17 years ago the dot-com driven stock market implosion rocked financial markets and investors.
For those too young to remember, the late 90s was the dawn of the internet age.
And by the turn of the century, investors had morphed into rabid speculators … pouring billions of dollars into tech companies … even though the numbers didn't make sense.
They were betting the stock price would go up in spite of little or no cash flow.
If you're a young investor, you'd be wise to study some economic history and talk with older, more experienced investors.
Simon's a relatively young guy (in his 30s), but wise far beyond his years because he's an avid student of history.  Whether you're young or old, it's smart to study history.
Mark Twain famously said, "History doesn't repeat itself, but it often rhymes."
So Simon's comments triggered a quick check of housing headlines, and this came up:
Existing-home sales hit a 10-year high in March as homes fly off the market
Hmmmm… that's interesting.
Channeling Simon Black, we asked, "Anyone remember what happened 10 years ago?"
Of course, 10 years ago was 2007.  And you probably know what happened to the housing market in 2008.
Now just because two things happened in succession doesn't necessarily mean one caused the other … or even was a symptom of a cause.  But it COULD be.
As the old adage goes, "Where there's smoke, there's usually fire."
When the possibility of disaster exists, it's wise to have a plan.
When we get aboard the cruise ship for the Investor Summit at Sea™ each year, the FIRST thing we do is a mandatory "boat drill."
We're told where to find our life-jackets, how to put them on, and which "muster station" to go to so we can get into our assigned life-boat.
It's no fun … not for us, not for the crew, and not for the cruise line.
They'd much rather tell us how to find the casino, shopping, and premium restaurants.  After all, that's where all the fun and profit are.
The LAST thing they want to do is point out the possibility the ship could SINK.  That's a depressing way to kick off a fun week on a cruise ship.
But responsible people prepare for the possibility of problems.  And when signs of trouble start to appear, denial, obfuscation, and normalcy bias are ill-advised.
The Titanic sunk precisely because no one thought it could.
When it comes to housing, most industry economists are more like industry cheerleaders.
It's usually easy to confirm sunshine as far as the eye can see … if that's what you WANT to see … because you can always find "an expert" to affirm your pre-existing bias.
So when we invited Fannie Mae economist Doug Duncan to speak at our recent Summit at Sea, we were ready for some lively debate between him and our pal Peter Schiff.
But what happened surprised us.
Doug Duncan, Fannie Mae economist, put up all kinds of charts and graphs, and gave a very entertaining yet sobering presentation.
Doug essentially said the weakest economic "recovery" in history is on the verge of becoming the LONGEST recovery in history … and the probability of an imminent recession is high.
Hardly happy hype from a government real estate economist.
This REALLY shocked Peter.  In fact, he mentioned it at the top of the first podcast he did after returning from the Summit.
Peter's been accused of being a chicken-little perma-bear, always seeing what's wrong and warning of impending doom.  And he's used to arguing with people like Doug, who try to put a happy face on bad data.
Of course, when you get to know Peter (who accurately predicted the 2008 financial crisis both in his 2006 book Crash Proof and in heated debates on national television), you'll find he actually sees a lot of opportunity in the world.
The same is true for Robert Kiyosaki, who ALSO accurately warned of the 2008 collapse.  You can see the video of one of his national news media appearances here.
So it's not about the data being bad or the future being gloomy.  "Bad" and "gloomy" are our reactions to the data.
The data is what the data is.
The last time Schwab opened this many new accounts, it preceded the 2000 stock market collapse.
The last time housing sales were this strong, it preceded the 2008 housing market collapse.
Oh, and by the way, the Fed was raising rates heading into 2008 telling everyone the economy was strong.
The question is … how are YOU going to react?
Do YOU know where your life vest is?  Do you know how to put it on?  Do you know where your muster station and lifeboat are?
Those who are ready, are actually EXCITED about the possibility of a downturn.
Downturns flush the dumb money, bring prices back to bargain levels, and allow those who prepared to collect quality assets at fire sale prices.
The key is to be prepared.
Preparation means different things to different people.  There's no magic formula.
Donald Trump told us, "Always have some cash."
Summit at Sea™ faculty member Chris Martenson says, "Build social capital."  That is, a network of friends you trust and can do business with.
Simon Black says, "Plant multiple flags."  He thinks it's smart to diversify where you live, work, bank, and invest.
We think it's smart to listen to wise people, talk with qualified advisors, discuss with other active investors, and set aside time to focus on learning and planning.
We're not suggesting investors should sit out.  You can't make any money on properties you don't own.
Just be smart about the markets, teams, and financing structures you use.  Favor investments which you can stay in through a rough patch.
If the market stays strong, you're not really worse off.  And if the bottom falls out, you can ride it out.
Either way, you win.
Until next time … good investing!
---
More From The Real Estate Guys™…
The Real Estate Guys™ radio show and podcast provides real estate investing news, education, training and resources to help real estate investors succeed.
Well, that didn't take long…
We recently alluded to the possibility of rising rates…whether the Fed raised them or not.
Then lo and behold, this headline popped up in our news feed:
Treasury Yields, Mortgage Rates Rising at Record Pace
Of course, rates are still crazy low.
But the move is noteworthy… beyond the obvious impact on the cost of the debt we use to acquire real estate and reposition equity.
The REAL Problem with Rising Rates
So what if interest rates rise?
It's complicated, but important. Because the debt markets (bonds and their derivatives) are BY FAR the largest financial markets in the world.
The problem isn't simply borrowing costs. It's what rising rates due to big players' balance sheets… and what that means to Main Street investors.
Famed bond fund manager Ray Dalio recently suggested that just a 1% rate increase could destroy over $2 TRILLION of balance sheet wealth.
In fact, without ANY move from the Fed… $1 TRILLION in wealth disappeared right after the election.
How can this happen? And how does it trickle down to Main Street?
Bond… Licensed to Kill
Remember two basic concepts:
When bond values go down, interest rates go up… and vice versa; and…
When bond values go down, anyone holding bonds as an asset, sees their net worth go down.
The latter is arguably the BIGGEST THREAT to your portfolio… not necessarily because YOU own bonds, but because of how bonds affect the financial system your investments float in.
The Daisy Chain
Many players in the paper markets borrow against their bonds the way you borrow against your real estate.
The loans they take out become their liability just like your mortgage becomes your liability.
But that same loan also becomes the lender's asset, just like your mortgage becomes your lender's asset.
Make sense?
When you get a bunch of players in the market all borrowing against bonds to create new bonds… that the next guy borrows against, you have a daisy chain of counter-party risk. Counter-party risk is when one person's asset is another's liability. If the person owing goes bust, the value of the asset collapses.
Think of a group of mountain climbers all chained together hanging off a cliff. If just ONE person falls, it's a problem for EVERYONE.
Growing Debt Means Rising Prices
All this borrowing creates purchasing power, which pushes asset prices UP.
It's just like when a college student gets a student loan. It pulls their future earnings into the present and bids UP the price of college today.
Debt doesn't make things cheaper. It makes them more expensive.
As these bonds and derivatives (debt) are created, the excess purchasing power has been recycled into even more bonds and derivatives in a vicious cycle of exploding debt.
Observers are watching consumer price inflation (CPI) and conclude "inflation is stubbornly low".
Maybe consumer inflation hasn't happened…yet. But bond price inflation sure has.
Rates Went Down, Down, Down and the Bonds Went Higher
Because as debt begat debt begat debt, all that purchasing power bid UP the price of bonds, driving yields (interest rates) DOWN.
But after going down for over three decades, interest rates have hit "the zero bound".
In fact, in several countries, bonds have been bid up into negative yields… for the first time in history.
Seems like rates don't have much of anywhere to go but up… which means bond prices don't have much of anywhere to go but DOWN.
This is where it gets messy…
I Owe You, You Owe Me, We Owe Them and We're in Debt Together
Congratulations. You're really a hardcore newsletter reader. Thanks for getting this far.
Because here's the TICKING TIME BOMB in the financial system…
If rates go up or bond prices go down, then the daisy chain of counter-party risk starts to implode across the too-big-to-fail players' balance sheets… taking asset prices with it.
Read that again and be sure you're tracking.
Because here's the fuse…
Your Margin's Calling
When a bond pledged as collateral in these paper derivative markets falls too far, the borrower gets a margin call.
So the borrower needs to put up cash or risk having the collateral (their bonds) sold into a falling market.
This puts a nasty dent in the borrower's balance sheet.
If this only happens to one player, no big deal. But remember, all these players are daisy chained together.
Call the Doctor… I Think I'm Gonna Crash
When bonds fall, everyone margined needs to come up with cash fast to meet their margin calls.
Wide scale margin calls suck cash out of the system. Lots of it. Economic activity slows way down.
For players who aren't sitting on enough cash to make their margin calls, they'll need to sell assets into an already falling market. This is like pouring gasoline on a fire.
That's because if everyone is short of cash, who can buy the assets?
If the cash crisis is bad enough, the markets go "no bid" and prices fall faster and farther which compounds the problem.
All the daisy chained balance sheets start to implode… pulling the next one with them into a black hole.
Bad scene. This is what happened in 2008.
Is the REAL Crash Still Yet to Come?
Money manager, best-selling author, financial pundit and Summit at Sea™ faculty member Peter Schiff, predicted the 2008 disaster in his 2006 best-selling book Crash Proof.
Peter says none of the fundamental problems which caused the 2008 crisis have been fixed. In fact, Peter says, they've gotten worse… and The Real Crash is yet to come.
Last time, central banks printed TRILLIONS to buy the "toxic assets"… putting a bid in a no-bid market. This stopped the free fall.
But that exploded the Fed's balance sheet from around $800 billion to nearly $5 trillion, where it is today.
Smart guys like Peter Schiff and Jim Rickards don't think the Fed can do it again without destroying the dollar and causing hyper-inflation. That's why on our last Summit at Sea™, both advised our Summiteers to hold some gold.
The Role of Real Estate in a Safe Haven Portfolio
You've read ALL this way… so before you go full fetal… remember GREAT FORTUNES were made in the wake of the crash.
Properly structured and liquid investors went on the shopping spree of a lifetime.
Income producing real estate is arguably one of the BEST havens in ANY storm. We're planning a future episode to discuss this very topic.
A New Sheriff In Town
Headlines are currently dominated by all things political. It's tempting to get caught up in that. Be careful.
While the U.S. switches out the Presidency, we choose to focus on things we can control. Like our own education for effective action.
The moral of this story?
Study. Network and converse with smart people. Be proactive with your portfolio.
We say "Plan and Do" is better than "Wait and See."
Until next time,
Good Investing!
More From The Real Estate Guys™…
The Real Estate Guys™ radio show and podcast provides real estate investing news, education, training and resources to help real estate investors succeed.
WHO KNEW the crash was coming? Lots of people have been reverse engineering the causes of the financial crisis.  It's easy(er) to be smart when operating from hindsight.  But when someone gets it right for the right reasons BEFORE the event occurs…well, that's just impressive.
Peter Schiff is one of the few guys who called it way in advance. Not only that, but he put it in writing in his 2006 book Crash Proof (the updated version Crash Proof 2.0 is now on our recommended reading list).
Even more impressive is that Schiff appeared on a whole host of TV shows sounding the warning.  But people literally LAUGHED at him, as you'll see in the 10 minute video below.  And there are many other videos of Peter aggressively debating all kinds of people – including next week's guest on The Real Estate Guys™ Radio Show, Steve Forbes.
Featured on this week's episode:
Your host, Robert Helms
Co-host, Russell Gray
Fund manager, economist, author and outspoken commentator, Peter Schiff
Politics aside (Schiff is running for the Republican nomination for Senate in Connecticut –  with the endorsement of Steve Forbes!), considering what Peter predicted and what actually happened,  how can you not be at least curious?   It was that curiosity that had us go to Las Vegas for Freedom Fest in July, where we were exposed to many economists who follow the Austrian school of thought.  There isn't any way in a blog post to explain all we learned, but a recommended homework assignment is to review the major tenets of the Austrian viewpoint versus Keynesian.  We think you'll find it very interesting, if not highly enlightening!
What we're really interested in is being able to best anticipate macroeconomic influences that are likely to impact the value of our real estate, the strength of the jobs market, the growth of wages (which fuels growth in rents); and the cost and availability of loans.  We don't care if you're Democrat, Republican, Libertarian, fans of rap or a drinker of light beer (okay, we find the last one a little offensive) -if you have something to say that proves true and makes sense, we're interested.  Peter Schiff is a guy that has proven true and seems to makes sense.
So for this entire show, we ask Peter to tell us to our face how he knew the crisis was coming and what's going to happen next.  Based on his track record, we think he's a guy worth listening to.  Check it out and let us know what YOU think!
The Real Estate Guys™ Radio Show provides ideas, perspectives and resources to help real estate investors succeed.
This podcast brought to you in part by Audible.com.  To download a FREE audiobook of your choice, click here.
Listen Now
Don't miss a show!  Subscribe to the Free Podcast
Want More?  Sign Up for The Real Estate Guys™ Free Newsletter!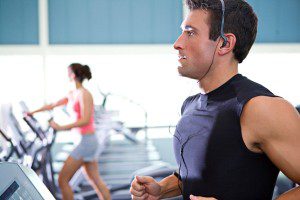 If you're one of those who take The Real Estate Guys™ to the gym, make sure you carbo load first! This one's a whopper!  Our radio audience only got an hour, but the podcast audience gets the whole enchilada.  That way whether you like American or Mexican, there's something for everyone.
A few weeks back, we went to Las Vegas for the 7th Annual Freedom Fest conference.  This was our first time and we weren't sure what to expect.  But after our previous interview with event founder, economist Mark Skousen, we thought it would be worthwhile.  It turned out even better than we thought!
After being near the epicenter of the financial earthquake which rocked the real estate portfolios of even the most experienced investors, we've put a big emphasis on studying economics.  Who cares if you're expert at fixing up properties, managing tenants or putting together syndications if property values are crashing, tenants don't have jobs, loans aren't available, and people are too scared to act?
So we started looking for people who saw it coming, put their predictions in writing and got it right for the right reasons.  Hindsight's often 20/20, but seeing the storm coming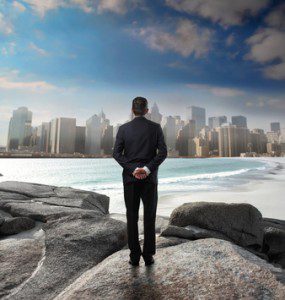 while there's still time to shutter the windows is better.  You might not be able to avoid bad economic weather, but with advance notice at least you can prepare!
We looked at the lineup of speakers at Freedom Fest and decided this would surely be an eye-opening experience. We were especially excited about Peter Schiff, author of Crash Proof 2.0 (a highly recommended read!).  Schiff called the crisis for the right reasons – and way ahead of time.  We're happy to say we got a lengthy interview with Mr. Schiff to see what he's thinking now – which is the feature of our next show.
While we're boasting about awesome interviews, we also had a chance to talk with billionaire CEO of Forbes Magazine and former Presidential candidate, Steve Forbes.  That interview is coming up in a couple of weeks, so stay tuned!  The best way to be sure you don't miss any of our exciting episodes is to subscribe to our podcast via iTunes (shameless plug). 😉
Today's episode is about talking to LOTS of people! It was like one of those speed dating sessions.  Robert sat at the microphone from early morning to late at night, and Russ rounded up a long line of interesting people to interview.
Featured in this episode of The Real Estate Guys™ Radio Show:
Your host, Robert Helms
Co-host and cat herder, Russell Gray
And a long parade of very special guests (in order of appearance):
Jeffrey Verdon, Attorney, talks about estate planning and asset protection strategies utilized by wealthy individuals; including off-shore entities and a very interesting technique for funding life insurance.
Dave Fessler, Energy & Infrastructure Expert for the Oxford Club.  Dave discusses his views on the future of energy and infrastructure and their impact on jobs and the economy.  He also comments on "the paradox of thrift" – how consumer savings is actually fueling the recession.  He tells us how long he thinks it's going to last, and where he believes America's best chance for job creation are right now.
Bob Bauman, Attorney, Former U.S. Congressman, Founder of The Sovereign Society; shares his thoughts on offshore investment, asset protection, second citizenship and the growing interest many people have in diversifying globally.
Vernon Jacobs, CPA, is an expert in international taxation.  Vern tells us what to consider when investing or employing asset protection strategies offshore.
Robert Barnes, Attorney, is part one of two back to back interviews with lawyers from a premier tax and investment fraud law firm that went 3 for 3 (that's pretty good!) in three of the top four high profile tax cases in the U.S. (you'd recognize the names).  Mr. Barnes reveals the worst thing you can do when contacted by the IRS.
Robert Bernhoft, Attorney, is part two of our tax and investment fraud attorney interviews.  Mr. Bernhoft describes what you can do to proactively avoid problems with both your investors and regulators; and shares how his firm uses specialized "non-litigation" techniques to recover misappropriated funds without going to court.
Steve Hochberg, Chief Market Analyst for Elliott Wave, works closely with Robert Prechter.  Prechter's 2002 NY Times best seller, Conquer the Crash, accurately predicted the current financial crisis.  While everyone is running scared of inflation, Steve says DEFLATION is actually the big near term threat.  He believes we are "on the precipice of the greatest stock market decline of our lifetime."
Patri Friedman, Executive Director and Chairman of the Board of The Seasteading Institute.  A city on the sea?  Really??? Before you write it off as Looney Tunes, go to their website and look at their management team.  These guys are all brilliant.  We're talking Stanford, Harvard, Yale.  Wow.  Have you heard of Pay Pal?   Yeah,the founder is on their board.  And why were they at Freedom Fest?  Take a listen!
Leon Louw, Executive Director of the Free Market Foundation, all the way from South Africa!  Why?  To raise money to advance property ownership rights for blacks in South Africa. For what it's worth, we didn't see any evidence of racism at Freedom Fest, though it was full of "tea baggers".  Obviously, Leon felt people at the event would be supportive of his cause. From our observations he was right.  But this isn't a political interview. any more than our show is political.  We just  want to understand what people are thinking and doing, and how it creates or undermines real estate opportunities.  Think about the ramifications on demand in a market where a large part of the population, formerly locked out, suddenly has access to buy property.  Very interesting stuff.
Terry Coxon, author of Unleash Your IRA, shares a powerful concept for maximizing your Individual Retirement Account.  We thought we knew all about this topic, but Terry shares a strategy we hadn't considered. Now we're hyped to read his book.  With the demise of home equity, and a growing number of people predicting a tough stock market (at best); and lending getting even tighter from financial reform, we think IRA's and rollover 401k's are one of the BEST sources of private investment capital.  That makes this a topic worth exploring!
Ron Holland, editor of two financial newsletters and 30 year financial industry veteran, has something to say on the topic of IRA's.  And it's concerning.  He shares what he thinks is the greatest threat to your retirement account.
Terry Easton, author of Refounding America and contributor to Human Events. Terry is an uber-conservative / Libertarian and has a lot to say on the topics of economics, politics and real estate.  We came to hear a lot of opinions and it just so happens that Terry has a lot of opinions.  But since they come from a long history of study and involvement, we think they're worth listening to.
All in all, Freedom Fest was a great experience and we're very likely to attend next year's event.  We met great people, got valuable insights, and had our paradigms stretched (we've been icing them since we got back).  Most of all, we see the economy and real estate from a much broader perspective.  As we continue to seek out markets, opportunities and product niches to invest in, we are convinced a bigger perspective will pay huge dividends.
Remember – our next two episodes feature our interviews with Peter Schiff and Steve Forbes!
The Real Estate Guys™ Radio Show provides ideas, perspectives and resources to help real estate investors succeed.