As Ernest Hemingway famously wrote in The Sun Also Rises …
"How did you go bankrupt?"
"Two ways: Gradually, then suddenly."
Of course, this isn't the only great excerpt from this classic book …
"Everyone behaves badly … given the chance."
These two excerpts sum up the world's financial condition … and the policymakers who've been driving the ship … into the ground.
More of Hemingway's writings seem fitting for this day and age …
"You can't get away from yourself by moving from one place to another."
"Do you ever get the feeling that all your life is going by and you're not taking advantage of it?"
Ahhh … where to begin?
Last time, we said silver is signaling weakness in the dollar, which at the time was the only currency not already at all-time lows against gold.
Of course, the ink was barely dry on our computer screen when the dollar dropped hard against gold … as gold blew through its record high in dollars to flirt with $2000 an ounce.
If you agree with J.P. Morgan when he told Congress, "gold is money" … which relegates the dollar to merely a currency useful for trading (at best) …
… then you probably understand gold didn't move. The dollar fell.
Of course, ever since Nixon broke the global gold standard in 1971, currencies "float" … which means currencies change value in relation to each other.
If that's confusing, that's because it is. And when you lose your bearings, it's hard to tell up from down.
Imagine jumping out of an airplane with a team of skydivers. You're all in free fall. But as you look at each other, you appear to be floating together.
But if someone opens their chute and slows their descent while you don't … from your vantage point, they went UP. But did they?
Of course not. They're just falling more slowly than you.
The reference point of the solid ground rising up below is how you know. The ground appears to be rising, but it's not moving up. You're falling. And so is the person who pulled their chute and appears to you to be rising.
So if you've ever wondered how gold could be rising in one currency and falling in another, now you know.
Gold is the solid reference point which exposes what's really happening with currencies. It's accountability.
That's why we watch it … and think you should too.
Right now, gold is shining a bright light on something all investors … real estate and otherwise … should be paying attention to.
But don't take our word for it. Check out these recent headlines …
Goldman Sachs boosts gold price target, says the dollar's reserve status is at risk
– Yahoo Finance, 7/28/20
Goldman warns the dollar's grip on global markets might be over
– Bloomberg, 7/28/20
US dollar at risk of sudden collapse? Ex-IMF official warns "blow-up event" could sink currency as debt mounts
– South China Morning Post, 7/24/20
How might the dollar lose its reserve status? How might America go bankrupt?
Gradually. Then suddenly.
Meanwhile, professional money watchers are baffled …
Gold prices hit all-time high, and it's a bit of a mystery why
– MoneyWatch via CBS News – 7/28/20
Yes. Things make no sense when you have the wrong reference point.
When you can't think outside the dollar … when you think the dollar is eternal, immovable, invincible, the center of the monetary solar system … it's confusing.
A similar confusion plagued astronomers who believed the sun and planets revolved around the Earth …
Retrograde motion [planets moving backwards in orbit] … had early astronomers … thoroughly confused … it was impossible for them to come up with a solution that also fit with the popular idea that Earth was the center of the solar system. Not until … Copernicus placed the sun at the center of the solar system did all that retrograde motion suddenly make sense. – Livescience
We've previously discussed ways real estate investors can be directly affected by a falling dollar. So we won't repeat that here.
But it's not just real estate investors affected. It's everyone everywhere …
King dollar's decline ripples across the globe
–Reuters, 7/28/20
" … adding fuel to a global momentum rally that has boosted prices for everything from technology stocks to gold."
No wonder Americans are enamored of the stock market … even in the midst of what is likely an economic depression, everything is UP … in dollar terms.
It makes no sense.
This is "asset price inflation" in NOMINAL terms … it takes more dollars to buy the same assets. "Nominal" means in numbers … unadjusted for inflation.
So the nominal value of a 3-bedroom house might go from $50,000 to $250,000. But the actual utility value … how many people it will sleep … is exactly the same. The house isn't worth more in the real world.
Obviously, when you measure your entire everything in a currency whose value fluctuates, it's easy to suffer from "nominal" confusion.
In fact, bankers and politicians make their living on creating and capitalizing on nominal confusion.
Nominal confusion tricks people and societies whose wealth is falling and economies are shrinking into thinking their wealth and economies are growing.
Because they are growing … in nominal terms … denominated in dollars. But there aren't more jobs, more production, more real world value.
Nominal distortions can show "growth" in dollars, while employment, production, and purchasing power all fall.
In real world metrics, wealth is shrinking. The only thing growing is the number of dollars. Trillions of them in fact. Conjured out of thin air.
The cure to nominal confusion is to think outside the dollar …
When you ask Ken McElroy (Robert Kiyosaki's Rich Dad Advisor for Real Estate) how much real estate he owns … he doesn't tell you a dollar amount … or even how many properties.
Instead, Kenny tells you how many "doors" he owns. He measures his wealth by doors.
Doors represent the REAL asset … a tenant who goes to work every day and earns a paycheck and sends a third of it to Ken and his investors as rent.
THAT is real wealth.
If you own a 32-door apartment, you have 32 tenants. If you paid $1 million and it goes "up" to $2 million, it's nice. Equity happens.
But you still have only 32 tenants. You didn't add anything of real value.
And if everything else is going "up" too, your extra million may not make you relatively richer.
It's only when you use debt to magnify equity growth faster than inflation that you can become relatively richer.
When you denominate your wealth in units of REAL value … ounces of gold and silver, acres of land, barrels of oil production, tons of agricultural production, number of tenants …
… it doesn't matter whether you trade in dollars, yuan, SDRs, bitcoin, buckskins, banana peels, or seashells.
REAL assets always have REAL value relative to each other. And when you add units of REAL value to your portfolio, your relative wealth grows.
It's not about collecting dollars. It's about collecting real assets.
"Assets minus liabilities equals net worth" works in accounting class and bank loan applications, but not in the real world.
Otherwise, the Federal Reserve could just print trillions of dollars inflate asset prices, and make the United States and Americans rich … nominally.
But it's the only tool in the Fed's kit, so they're printing away. But precious metals say the world isn't buying it.
Or more accurately, they're not buying the dollar.
On Main Street, there are folks who look at their Wall Street produced financial statements and THINK they're rich.
They're nominally confused. If you own 100 shares of stock in a company whose sales and profits are declining … but the share price doubles in dollars …
… you still own 100 shares of a failing company. How are you richer?
Meanwhile, there are thousands of millionaire-next-door real estate investors with 20-30% of their tenants' income flowing to them each month … often tax-free … who are richer in a more real, resilient way.
Of course, a depressed economy creates challenges for real estate investors too. There's no easy street in a crisis.
But we don't think you need to be afraid of a falling dollar. Just prepared. In fact, if you play it right, you'll probably end up doing quite well.
Income property, mortgages and precious metals in the right combination are arguably the ideal tools to short a falling dollar and build real relative wealth.
We'll have more to say on this very soon … stay tuned.
Meanwhile, keep your head in the game. The world is changing from gradually to suddenly.
This isn't the time to "Wait and See". It's time to "Think and Do".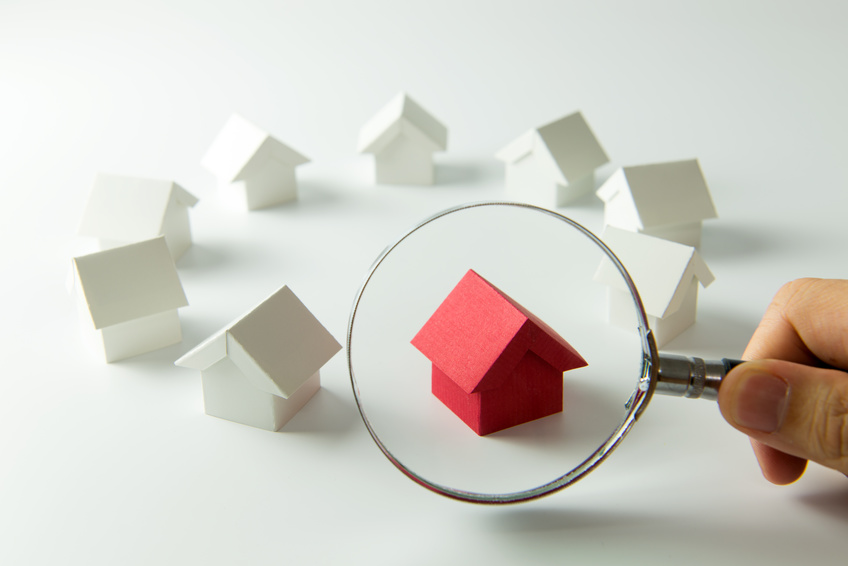 If you're wondering which way the financial winds are blowing … look to the news!
From the rollercoaster ride of the stock market, to negative interest rates on mortgages, to big moves in gold and oil … it appears the winds are changing. Something is coming. 
Savvy real estate investors are reading the signs and asking, "What should I do?"
Join us as we study the mystery that is the headlines and discuss what all these things mean for investors like YOU. 
 In this episode of The Real Estate Guys™ show, hear from:
Your headliner host,

Robert Helms

His mysterious co-host,

Russell Gray 
---
Listen
---
Subscribe
Broadcasting since 1997 with over 300 episodes on iTunes!
---
Review
When you give us a positive review on iTunes you help us continue to bring you high caliber guests and attract new listeners. It's easy and takes just a minute! (Don't know how? Follow these instructions).
Thanks
---
The dance between stocks and bonds
On today's edition of Clues in the News, we'll go beneath the headlines to find out how all the goings-on in the market impact real estate. 
They say that the time to repair the roof is when the sun is shining. 
Right now, markets are good. Real estate is strong. Rents are durable. Jobs are great. Gold is high … so we need to dig into the headlines. 
Even though we're in real estate, it's important to pay attention to other industries and markets like oil, bonds, and gold. 
When we try to understand what's going on in the world economically, it's like that old game Mouse Trap. Every action has a reaction. 
And there seems to be a dance between the stock market and the bond market. 
When people are feeling good, investors buy stocks … because they are feeling bullish that the asset value of the stock that they bought was going to go up. 
When they get fearful … they sell stocks and go for safety in bonds. 
Bonds are basically IOUs. The best bond you can get is from the U.S. government, which prints the world's reserve currency … the dollar … making it impossible for them to ever default. 
But as we saw in 2008 … it is possible for your credit to seize up. 
So, you can rearrange your affairs in order to capitalize on the opportunities that will be created by whatever is going to happen to the market in the future and mitigate the risks. 
Signals from the yield curve inversion
When you hear bonds and stocks, you may be thinking that it doesn't have much to do with real estate. 
But it does … because interest rates are the fuel that we use to drive our real estate purchases. 
You've probably heard recently that rates are headed down and the Federal Reserve is planning to cut rates another quarter of a point. 
We certainly look at that to see what the long-term prognosis is for owning real estate. Then we look at the short-term housing markets. 
But in between, there are all kinds of signals. 
One of the big signals that happened last week was a yield curve inversion. 
You don't have to necessarily understand what that is at a deep level. What you do have to understand is what it means. 
In other words, if you're driving down the road and see that oil pressure is green, you know you're good. 
If it falls below the green, you know that if the light turns red and you don't put oil in your car, your engine is going to blow. 
A yield curve is like that. It's the relationship between short-term interest rates and long-term interest rates. 
When you take on a loan, the yield curve should slope up so that the lower rates are closer to you and as time progresses they go up as they forward further in time.
When the curve inverts, it goes the other way. 
All you really need to know is that the last seven recessions were preceded by a yield curve inversion. On average, the recession came 22 months later. 
Whatever happens, there is always a flow of money to and a flow of money away. You want to make sure that you're always in the flow of where it's coming. 
Growth in gold
Meanwhile, gold prices are reinvigorated by the yield curve. 
Gold prices pick up on fears of a global recession because those two markets, the stock market, and the liquid metals market can hit the buy or sell pretty fast. 
That's in part because gold is a proxy for currency. Gold is at record highs in many currencies around the world, not just the dollar.
When countries are trying to compete in international trade, they have an advantage when their goods are cheaper. 
So, if they devalue their currency so that the purchasing power of their trading partners goes up, they can sell more goods. 
When people begin to lose faith in their currencies … they look for something that allows them to step out of a currency and still hold liquid wealth. 
Some people are using Bitcoin, but the vast majority of investors … especially institutions and sovereign governments … are using gold. 
Last year, central banks around the world purchased more physical gold than at any other time since 1970.
If you think about insider trading when it comes to currencies … there's nobody more insightful than central banks. 
The effects of oil
All economic activity is derived from energy … and in modern society, that energy is primarily oil. 
So, as the cost of oil goes up … it's actually friction in regard to economic activity. 
When you think of what happened coming out of the great recession, the economics in the United States that were producing all theat jobs leading to recovery … were ENERGY PRODUCING LOCALITIES. 
The other side of it is an economic problem … a lot of the oil that has been built upon bonds issued by oil companies are counting on higher oil prices. 
When those oil prices drop, they still have the same debt service.
There's a lot of fragility out there … and nobody knows what could be the catalyst that's going to ignite the debt bomb that creates the next debt implosion. 
But one of the things to pay attention to is all of the debt in the oil industry. 
We look at it for the cost of the input to the daily lives of our tenants. When gas is more expensive, it increases their cost of living. 
So, they're going to be more resistant to rent increases … and they will be moving out of the higher priced places into the lower ones. 
And then of course, it can also point to the health of the credit markets. 
Time to pay attention
There's a lot to be licking your chops at … so to speak … with what is happening in the world right now. 
And NOW is the time to pay attention. 
Learn more from the Clues in the News by listening in to the full episode. 
---
More From The Real Estate Guys™…
The Real Estate Guys™ radio show and podcast provides real estate investing news, education, training, and resources to help real estate investors succeed.
---
Love the show?  Tell the world!  When you promote the show, you help us attract more great guests for 

your

 listening pleasure!
A long, long time ago in a world without video games, we played a boardgame called Mousetrap. Since a picture's worth a thousand words …
To see it in action, click here.
As you can see, Mousetrap is a pretty elaborate set up where an initial action sets off a chain reaction of subsequent actions …
… until finally the unsuspecting mouse is caught in a descending trap.
Credit markets are a lot like Mousetrap …
… and the further back you can see through the chain of events, the more likely you are to see what's coming … and avoid getting trapped out of position.
The Great Financial Crisis of 2008 taught us how dangerous it is to keep our noses myopically to the real estate investing grindstone … falsely aloof and insulated from the turmoil of credit and currency markets.
When the trap fell, we were caught … illiquid and upside down … with not enough time to react.
So we've learned to pay careful attention to the machinations of the markets. And right now, there are a lot of moving parts.
Depending on how long you've been watching, some of the action may seem disconnected and even irrelevant to your daily real estate investing.
Be careful.
Gold, oil, trade, tariffs, currency, and bonds are far more intertwined than most folks realize … and they all conspire together to impact credit markets and interest rates.
And last time we looked, credit markets and interest rates are very important to serious real estate investors.
By now, you're probably aware the Fed dropped interest rates for the first time in 11 years.
Granted, it wasn't much … only 25 basis points (.25%).
But the stock market didn't like it. And neither did President Trump, who was unabashed in his displeasure with the Jerome Powell led Fed.
So that's one piece of the puzzle.
You've also probably heard that the U.S. and China have been engaged in an economic pissing contest for quite some time.
Here again, President Trump is displeased with China's trade policy with the U.S. and he's been using tariffs to goad them to the negotiating table.
But the last round of talks didn't end well, so Trump slapped more tariffs on the Chinese exports to the United States.
Once again, the stock market didn't like it much.
Let's take a time out here to remind ourselves that when money flees the stock market, it usually ends up in bonds. As demand for bonds goes UP, interest rates go DOWN.
Then, as interest rates do down, investors go back to stocks in pursuit of yield, and everything reverses. It's an ebb and flow of funds which creates a degree of equilibrium.
Or at least that's how it usually works …
Sometimes, when investors don't like either stocks or bonds, they buy other things for safety … including gold and real estate.
This is a far more interesting development and something we discussed at length in a recent commentary.
But that was before China allegedly punched back at Uncle Sam's latest tariffs by allowing their currency to fall below the politically significant 7:1 ratio to the dollar.
Now before your eyes glaze over, it's not as complicated as it seems. And as we're about to point out, it has more of an impact on your real estate investing than you may realize.
When China allows its yuan to weaken relative to the dollar, it takes more yuan to buy a dollar. More significantly, it means dollars will buy more Chinese goods.
In other words, it makes Chinese goods cheaper for Americans … effectively negating the punitive impact of U.S. tariffs. It's like blocking the punch.
The Trump Administration wasn't happy about China's "block" and, for first time since the Clinton Administration, decided to brand the Chinese as "currency manipulators".
Without getting into the weeds, it means the conflict is escalating … and the two heavyweight economies are turning a gentleman's disagreement into a street fight.
With the two economies highly intertwined with each other … and very influential around the globe … this altercation has the potential to impact virtually everyone world-wide … including Main Street real estate investors.
Of course, we've been talking about this since 2013 when the clues in the news made it clear the dollar is under attack by China (and Russia).
We're not telling you this to brag. We're simply saying these are events which many people have seen coming … and have been preparing for.
And it's not over by a long shot.
So if want a broader context for what you see reported in the daily news, you might want to check out our Real Asset Investing report and our Future of Money and Wealth video series.
And if you're not sure why all this matters to a lowly Main Street real estate investor, consider this headline …
China could unleash this weapon on the financial markets to wallop the US – Yahoo Finance, August 6, 2019
"They [China] could start selling Treasuries which is what they use to benchmark the yuan to the dollar and that would be the doomsday scenario."
(By the way, Russia's already done it, but they're small fry compared to China.)
"While China has reduced its holdings of Treasuries in recent years,
any amount of pronounced dumping could send U.S. interest rates skyrocketing."
Remember, this is Mouse Trap …
Think about what "skyrocketing" interest rates would mean to an economy bloated with record levels of consumer, corporate, municipal, and federal debt.
As we discussed exactly one year ago, America's debt could be an Achilles heel China could attack by dropping the interest rate bomb.
Back then, this was considered an extreme view … highly unlikely because dumping that many Treasuries at once could cost China billions.
But China's been stocking up on gold … perhaps as a hedge against collapsing the dollar?
And when you consider the cost of "war" … even a trillion dollar loss is less than what the U.S. has spent in the Middle East.
So it's not too far-fetched to think China might consider the loss just the cost of winning the trade war.
Let's bring it back down to Main Street …
We're not saying interest rates will skyrocket. But they could. There's a lot more room to rise than decline.
And if China is playing a different game than Uncle Sam thinks, they may make a move few expect.
Is your portfolio fortified to withstand a sudden spike in interest rates?
"The time to repair the roof is while the sun is shining." – John F. Kennedy
Think about it. Pay attention. Inspect the roof … and make repairs.
Until next time … good investing!
More From The Real Estate Guys™…
The Real Estate Guys™ radio show and podcast provides real estate investing news, education, training, and resources to help real estate investors succeed.
---
Love the show?  Tell the world!  When you promote the show, you help us attract more great guests for 

your

 listening pleasure!
It's your questions and our answers.
That's right. It's time for another segment of Ask The Guys … when we hear about the real-world challenges investors like YOU face every day.
We have another great collection of questions from our loyal listeners … covering everything from infinite returns to gold, proper reserves, compressed cap rates, and cash flow.
Remember … we aren't tax advisors or legal professionals.
We give ideas and information … NOT advice.
In this episode of The Real Estate Guys™ show, hear from:
Your in-the-know host,

Robert Helms

His go-with-the-flow co-host,

Russell Gray
---
Listen
---
Subscribe
Broadcasting since 1997 with over 300 episodes on iTunes!
---
Review
When you give us a positive review on iTunes you help us continue to bring you high caliber guests and attract new listeners. It's easy and takes just a minute! (Don't know how? Follow these instructions).
Thanks!
---
The ins and outs of infinite returns
Our first question comes from Sean in Durango, Colorado, who wants to know more about the ins and outs of infinite returns.
This is a topic we are pretty passionate about … it was even the theme of this year's Investors Summit at Sea.
The idea of an infinite return is pretty simple. It means that you're investing on the house's money.
In other words, you put up some money for a deal … to buy a property or be in syndication or grow crops … and at some point the deal has paid you back … and you're still making money.
Maybe that takes a year or five years … but once you get all of your initial capital off the table, everything else that comes in is an infinite return.
Infinite returns are easy to do in real estate … but it DOES take time.
There are lots of different ways to chase an infinite return, like getting creative with financing and syndication … but the core concept remains the same.
You're earning a return on no money at risk.
Purchasing real estate with other people's money
Teresa in Claremont, California, wants to know more about using other people's money to leverage the purchase of real estate.
Does it only work with people who have lots of money for a downpayment? Are there any lenders willing to finance 100 percent of a deal for a buy and hold?
Using someone else's money doesn't mean breaking into their house in the middle of the night or stealing from their bank account.
It means showing them the opportunity.
One of the primary sources of other people's money are lenders. They're in the business of putting capital to work for their depositors, for their shareholders, and sometimes for themselves.
Lenders put up some of the money for a deal in exchange for some portion of the return or a predictable income stream, like an interest payment.
You can also leverage other people's money through syndication. If you need $1 million to do a deal, you can raise $100,000 from 10 different people.
There are lots of legal and ethical implications to a syndicated route like this … but it can be a great way to get started passively or if you're interested in being a full-time real estate practitioner.
A lot of people think they have to have some sort of money to start with to do a deal. It helps … but you don't have to.
What you do have to have is a deal that makes sense … because it's going to end up being the collateral or the investment that your equity partners come to.
No matter what, you're going to have debt … and you're going to have equity.
The key is to look at how much profit is in the deal and figure out how much of that you can give away to different people for their participation.
And when all of that is done … is there enough leftover for you?
Finding a lender who will cover 100 percent of deal through a loan is tough … and the ones that do will usually be for a primary residence.
Protect your cash flow with reserves
Gary in Scottsdale, Arizona, owns four single-family rental properties.
The question on Gary's mind is how to deal with the reality of net cash flow … one major expense can wipe out your entire annual cash flow.
It's real and it happens. It has even happened to us.
We always … always … put contingencies and reserves in our pro formas.
A pro forma is your plan for the property … what you think the income and expenses are going to be.
There are two major places where you will need reserves.
When you buy the property, you can't put 100 percent of your cash into the down payment and the property. You need to have some in reserve.
Most lenders require this. When you close escrow, they'll want to make sure that you still have money in your bank account.
We also recommend that you take some reserve capital out of every month's payment as the rent comes in.
Perform your vital functions … and then put a little bit aside. That amount depends on your projected plan for your property and what needs you anticipate.
The cause and effect of cap rates and interest rates
With cap rates compressing across the country, it has been said that investors should be careful to still maintain a good spread between the cap rate and the interest rate.
Drew in Chicago, Illinois, wants to know if there is a direct correlation between these two factors or if it's just a general rule of thumb to indicate when a market might be overpriced.
We think this is a great question.
Capitalization rate … or cap rate … is determined using net operating income.
Cap rate doesn't include anything to do with leverage or your loan … so there is zero correlation between cap rate and the interest rate.
But there CAN be cause and effect.
If interest rates are low and you can borrow money for cheap … you want to borrow more.
And if you want to go out and find a property, you're going to find a lot of competition because rates are low.
So, you'll bid up the price for the same amount of income … making the cap rate go down.
Leveraging from gold and real estate
Debra in Alpharetta, Georgia, wants some further insight into leveraging from gold and real estate combined.
Assets like gold and oil are basically proxies for the dollar.
We borrow in dollars. We lend in dollars. We invest in dollars.
When you start looking at the dollar, you see a long-term trend in loss of purchasing power … it's called inflation.
Real estate investors use inflation to get rich by borrowing money from the future and bringing it into the present when it's worth more.
So when you borrow … you have effectively shorted the dollar.
You can accelerate that process with gold.
If you look at the history of gold relative to the dollar, it basically stays the same as the purchasing power of the dollar declines.
Gold gives you the opportunity to hold some liquid wealth outside of the banking system and hedge against the falling currency.
More Ask The Guys
Listen to the full episode for more questions and answers.
Have a real estate investing question? Let us know! Your question could be featured in our next Ask The Guys episode.
---
More From The Real Estate Guys™…
The Real Estate Guys™ radio show and podcast provides real estate investing news, education, training, and resources to help real estate investors succeed.
---
Love the show?  Tell the world!  When you promote the show, you help us attract more great guests for 

your

 listening pleasure!
It's hard to watch the financial news these days and not get the feeling the fragility in the financial system we've been concerned about … is starting to show.
We grew up in California and learned as kids how to react to an earthquake …
Get away from glass and hide under the shelter of a desk or doorway … because stuff was probably going to start falling.
Fragile things shatter in an earthquake.  They can't handle the pressure.  The key to safety is to get to the sturdiest parts of the structure until the shaking subsides.
Of course, when it's clear and bright … the windows are the most fun.  You can bask in the sunshine of hope and opportunity.
But when the foundation is shaking, it's time to find shelter … FAST.
You've probably noticed stock prices slipping.  Even the fabled FAANGs (Facebook, Amazon, Apple, Netflix, Google) are ALL now in bear markets.
So what?  After all, we're real estate investors.  What do we care about stocks?
We don't.  At least not directly.  But all these markets are like gauges on our financial dashboard … and when they start flashing red, it's wise to investigate.
This is a newsletter, not a seminar, but let's see what we can reason together in the next few minutes about what's shaking in the financial world … and where it might be headed.
The first place to look is the most important financial market there is … bonds.
Of course, real estate investors should watch the bond market for clues about the direction of interest rates.
But while interest rates are interesting … credit markets are what REALLY matter.
That's because credit markets both create and price the currency which fuels everything else. 
Credit markets are like the big reactor core in the Star Wars Debt Death Star.  They're both the fuel source and the weak spot at the same time.
To take the metaphor a conspiratorial step further … credit markets are also the source of the Emperor's power.
And as Peter Schiff persistently points out … when the original Debt Star blew up in 2008, the Emperor wasted no time in building a bigger, deadlier version.
The obvious implication is the next explosion could be a LOT bigger.
Now in a plain vanilla stock market dip, some (usually innocuous) event spooks highly-leveraged paper traders.  They sprint to the exits … and stock prices fall.
But then they calm down and the next day they're back out there snapping up bargains.  This "buy-the-dip" strategy has been the name of the game for several years.
But the longer-term downtrend suggests something is different this time.  Perhaps worries the Debt Star is running out of power?
The Bitcoin crowd has been chanting "buy the dip" also … but here too, it seems the Farce is strong … and the downtrend has more gravitational pull than past dips.
Clearly, nervous stock investors aren't piling into Bitcoin for safety.
Of course, the usual safe space for snowflake stock investors to hide is bonds.
But if gobs of money were pouring into bonds … interest rates would be falling.
While rates have certainly moderated the last few weeks from their upward trend, it's hardly a serious decline.
So … nothing happening now has us disagreeing with our recent conversation with David Stockman on the direction of rates.
And we certainly would NOT be using short-term debt on tight-cap properties hoping to re-fi to lower rates in a year or two!  If that's your plan … be careful.
Then there's oil.  You've probably heard the price has fallen.  We're guessing your tenants like it at the pump.  Businesses too.
Obviously, energy costs … just like interest and taxes … RAISE the costs of operating a business, a household, and an economy.
President Trump's a business guy.  So to no surprise he prefers ALL three lower … so more profit gets to the bottom line.
But oil … like gold … is MUCH more than just a commodity. 
Both have significant connections to the future of the U.S. dollar … and all three are powerful tools in geo-politics.
Just last year, we pointed out China's noteworthy moves with both oil and gold.
And just because things are moving slowly, doesn't mean they aren't moving.
All that to say … we've been paying close attention to this for several years … and it seems to us things are picking up speed.
We keep them on our radar … and yours … for TWO reasons …
First … major financial events often seem to show up suddenly and shock the world … but they usually had a long and obvious (in hindsight) build up.
We've learned to look further out so we have more time to re-position.  After all, the blessing and curse of real estate is it moves slowly.
So real estate investors are wise to pay attention to early warning indicators … and then rearrange portfolios to both mitigate risk and capture opportunities.
Second … when economic and financial earthquakes first tremble … it's smart to seek shelter under sturdy structures.
For that reason, we think it's likely to see MORE money moving into real estate in search of stability (and tax breaks).
But just because real estate is stable doesn't mean YOUR portfolio is.
As we learned in 2008, bad portfolio structure crumbles when hit with tremors from a Debt Star explosion.
However, when those market forces clean out weak portfolios, there are bargains galore … for those who are ready, willing, and able to take advantage.
Ironically, consumers are tapping home equity like it's 2007.  We're guessing holiday shopping will be solid.  But it won't make those borrowers wealthier.
Savvy investors are grabbing equity too … and using it both to purchase strong cash flows … and to hold in reserve.
It's always good to have some cash if market tides turn.
YOUR mission is to be among the aware and prepared … and NOT among the unaware and unprepared.  It could be a good time to increase liquidity.
Are we saying another crash is coming?  No.  But we can't say it's not.
Right now, there are tremors.
So while you're thinking about your goals for next year … including how to invest your educational time and money …
… we encourage you to make getting better educated, better connected, and better structured a top priority … so IF things turn quickly …
… YOU can sit safely inside your reinforced portfolio chomping on popcorn and watching the fireworks.
And if the fireworks turn out to be a dud … you're really no worse off for being prepared.
Until next time … good investing!
More From The Real Estate Guys™…
The Real Estate Guys™ radio show and podcast provides real estate investing news, education, training, and resources to help real estate investors succeed.
---
Love the show?  Tell the world!  When you promote the show, you help us attract more great guests for 

your

 listening pleasure!
No doubt you've heard Facebook's stock face-planted recently. But just in case, here's the whole gory story in just three headlines over five days …
Facebook stock hits record high ahead of earnings – MarketWatch 7/25/18
"Investors … continue to shrug off … gaffes … with privacy and security … Chief Executive Mark Zuckerberg … said … the company has not seen an impact on the company's top line."
Facebook's stock market decline is the largest one-day drop in US history
– The Verge 7/26/18
"Facebook's market capitalization lost $120 billion in 24 hours."
Facebook's stock set to enter bear-market territory after third straight decline – MarketWatch 7/30/18
"The stock has now fallen 22% from its record close … on July 25."
Of course, if you're a real estate investor this may seem like only a moderately interesting side story buried in all the news flying across your screen.
And maybe that's all it is.
Then again, maybe there are some things to be gleaned from this epic implosion … even for real estate investors.
Lesson 1: Just because everyone else is … doesn't mean YOU should
Your mom probably taught you that. But it's good investing advice too. It's never smart to be late to an equity party … or late leaving.
The so-called FAANG stocks (Facebook, Apple, Amazon, Netflix and Google) are the "must have" stocks for … just about EVERYONE.
The problem is popular assets often get bid up well past their fundamental value … as speculators jump in hoping to ride the upward trend for awhile …
… and hoping to be fast enough to get out before the trend turns.
Of course, hope isn't a very good investing strategy.
Lesson 2: Don't ignore problems just to keep hope alive
Notice the quote about investors continuing to shrug off bad news … ignoring the obviously developing problems at Facebook.
So when Zuckerberg comes out right before the bad news … even as Facebook's stock was heading to a record HIGH … and says the problems aren't affecting the top line …
… investors apparently chose to believe him, … and not heed the clues in the news that clearly showed Facebook was headed for stormy seas.
Now, investors are suing Facebook and Zuckerberg for misleading them.
But investors should also look at the big picture, and consider the motives of these who claim as is well.
Remember this classic assurance from the world's foremost banker?
"Importantly, we see no serious broader spillover to banks or thrift institutions from the problems in the subprime market."
– Federal Reserve Chairman Ben Bernanke on May 17, 2007
Just a year later the financial system all but imploded.  But the danger signs were there …
Peter Schiff and Robert Kiyosaki were warning people. Most didn't listen.
We didn't. But you can be SURE we listen today.
Lesson 3: Momentum is a condiment … not a meal
With real estate, sustainable profit is all about the income.
Sure, it's great when things get hot and people want to pay MORE for the SAME income.  But at some point, the numbers don't make sense.
You can bad fundamentals and invest primarily because "it's going up." But when momentum fades, prices snap back to fundamentals.
If you're on the wrong end of it, it's painful.
Of course, if you see it coming, you can cash out via refinance or sale, and store up some dry powder for the soon-to-be-coming sale.
Lesson 4: Trends and indexes are interesting, but the deal's what's real
We have a big, diverse audience … so we talk about big picture stuff. It's important to see the big picture.
After all, every asset you own is floating in a big sloshing economic sea.
If you're not aware of weather patterns and watching the horizon, you might not see storm clouds and rough waters forming.
But investors make money in EVERY kind of economic environment, so it's not the conditions which dictate YOUR success or failure.
It's your attention to being sure each individual deal YOU do makes sense.
That means the right market, product type, neighborhood, financing structure, and management team.
Keep the deal real … and have plans for what you'd do in a variety of economic situations …
… so when conditions change you're not caught unaware and unprepared.
"The time to repair the roof is when the sun is shining."
– John F. Kennedy
Lesson 5: Train wrecks in stocks can be tee-up for real estate
This is our favorite.
It's not that we take joy when the stock market reveals its true character … but we know it's a wake-up-and-smell-the-coffee moment for many Main Street investors.
As our friends Chris Martenson and Adam Taggart recently pointed out …
… if you take the FAANG stocks out of the stock indexes, the highly-touted stock index returns would have been NEGATIVE.
It's hard to diversify when you you're exposed to the hot stocks everyone's piled into … directly or indirectly.
So as Main Street investors come to suspect the disproportionate influence just a few arguably overbought stocks have on their TOTAL net worth and retirement dreams …
… history says people's hearts turn home to an investment type they instinctively understand and trust. Real estate.
So for those raising money from private investors to go do more and bigger real estate deals, a stock market scare can make it easier for your prospects to appreciate what you're offering them.
Lesson 6: Do the math and the math will tell you what to do
Very few paper asset investors we've ever met actually do the math.
They either buy index funds based on trends and history, and don't realize most are exposed to the same small group of hot stock everyone owns …
… or they buy stocks based on a hot tip, a gut feeling, or a recommendation from someone they think is smarter than they are.
But real estate math is SO simple to understand and explain.
And when you can quickly show a Main Street paper investor how a 15-20% annualized long-term return on investment real estate is quite realistic … with very moderate risk …
… real estate is the CLEAR winner.
Even a modest 3% per year price appreciation on 20% down payment (5:1 leverage) is 15% average annual growth rate.
Add to that another 2% or so a year in amortization … paying down the loan using the rental income … you're up to about 17% annualized equity growth.
Toss in another modest 3-5% cash-on-cash and some tax benefits and you're pushing 20% annualized total return pretty fast.
And that's just bread-and-butter buy-and-hold rental property.
There are all kinds of specialty niches and value-add plays which allow active investors to goose returns …
… or for a syndicator to put a lot of meat on the bone for their passive investors … and still take a piece for doing the work.
Lesson 7: Monitor your portfolio for weak links and over-exposure
Lots of paper investors who didn't even know they were exposed to Facebook are finding out the hard way …
… just like when we didn't realize our whole investing and business model depended on healthy credit markets.
So be aware …
When you're overly exposed to a critical factor like interest rates, credit markets, a tax law, a specific industry or employer, or even a currency or financial system …
… you run the risk that a single unexpected event can take a BIG bite out of your assets.
And while you might not be able to fix everything right away, the sooner you're aware of the risks, the sooner you can start preparing to mitigate them.
Until next time … good investing!
---
More From The Real Estate Guys™…
The Real Estate Guys™ radio show and podcast provides real estate investing news, education, training, and resources to help real estate investors succeed.
We're just back from another incredible Investor Summit at Sea™ … and it was EPIC!
With 234 people, 2018 was our biggest ever … and many have already reserved their place for next year.  Click here to get YOUR name on the Advance Notice List.
We kicked off the 2018 Summit with a two-day land conference based on our theme, The Future of Money and Wealth.  Our speakers hit it out of the park!
Fortunately, we videotaped the whole thing.  Watch for more details … or if you already know you want it, click here to pre-order the entire two-day series.
Meanwhile, it seems the world continued to spin while we were gone.  So as much fun as it might be to keep cogitating on currency, bonds, gold, oil and interest rates …
… we decided to dig into our real estate news feed and see what's happening with our favorite investment sector.
But a funny thing happened …
A couple of related headlines jumped out as particularly interesting after a week of contemplating the future of money and wealth.
First …
CRE Valuations Are Trending Down – NREI Online, April 6, 2018
For the uninitiated, CRE is short for Commercial Real Estate.  And when the industry talks CRE, it includes large multi-family.
But even if you're a Mom & Pop single-family home investor, you can still learn a lot from following CRE trends.
So this first article opens with …
"… real estate investors can expect that property prices will trend downward in the near future …"
"'Value appreciation has practically stopped …"'
"However, there are variations among sectors.  Industrial … has seen rising values … malls have seen big losses …"
"Cap rates have been inching up … for all sectors except industrial …"
After two days at Future of Money and Wealth, then another seven days at the Investor Summit at Sea™, these comments make a whole lot more sense to us.
First, interest rates are rising.  But the impact on real estate is much deeper than just mortgages getting more expensive.  If only it were that simple.
So without getting lost in the weeds, consider the impact of rising rates on the overall economy …
With record levels of consumer, corporate, and government debt … rising rates put a pinch on budgets at every level.
This means it's harder for consumers to spend more, for businesses to sell more, and for landlords to raise rents on those consumers and businesses.
And when you realize income property values are driven by income, it's easy to understand why stagnant rent growth means stagnant equity growth.
But this article also reminds us why we LOVE real estate … "there are variations among sectors" … so while retail (malls) are losing value, industrial is gaining.
We discussed this trend in our February 14 newsletter, so we won't revisit it here.  The point is …. when things shift, pain and profit are NOT equally distributed throughout the economy.
So if you're alert and proactive, you can get in front of an opportunity … or out of the way of a problem … faster than investors on cruise control.
Meanwhile, while rising cap rates can come from income rising faster than prices, most of the time it's from prices falling.
(Again … no investor left behind … cap rate is income divided by price.  Just grab a calculator and play with numbers until you understand. It's an essential investor skill.)
So why might cap rates be "inching up" … that is, why would buyers be offering less for the income?
Conversely, why would sellers be offering more income for less price?
(That's two different ways of saying the same thing … go back and play with the numbers until you get it.)
One likely reason is investors aren't willing to overpay today (bid up) expecting income to grow in the future.  The numbers need to make sense TODAY.
So cap rates are like a barometer of sentiment.  Rising cap rates are an indicator of a less bullish, more bearish outlook.
If rents rise (creating more income) and/or interest rates decline (reducing expenses), then cash flows improve.
If the rents don't rise (stagnant income) and/or interest rates climb (expenses increase), then cash flows stagnate or decrease.
So investors are saying the think either rents won't rise, or interest rates won't decrease (or even increase), or both.  That is, they don't expect market forces to improve cash flows going forward.
Make sense?
Which leads to the next headline …
Competition Intensifies for Value-Add Assets, NREI Online, April 17, 2018
"… competition is becoming increasingly stiff as the industry faces the likely end of the cycle and rent growth has moderated for core assets."
"As yields get lower and lower … two strategies have emerged … speculative building and value-add …" 
Quoting a research director at a commercial research firm …
"'Value-add has become quite attractive … people are less afraid to take on vacancy risk and reposition buildings.'"
So let's break this down real quick, then you can go get a snack …
When you hear "the likely end of the cycle", it's code for "the party's nearly over."
Real estate, like the rest of the economy, has been partying on easy money since 2009.
At Future of Money and Wealth, Fannie Mae chief economist Doug Duncan reminded us we've been in one of the longest (and weakest) recoveries in modern history.
In other words, we're nearing "the likely end of the cycle."  Duncan thinks the U.S. will be in full-fledged recession in 18-24 months.
So now instead of just buying a property and riding a wave, you actually have to buy smart and do some real work to improve the income … like "take on vacancy risk and reposition buildings." 
And if you're like our pal, the apartment king Brad Sumrok, and you've already been doing value-add and achieving spectacular results … be prepared to settle for "only" solid results.
Here's the bottom line …
Rising interest rates are moderating the economy, so it's important to focus your growth plans on things you have more control over.
This is probably not the environment to bet big on rising rents, falling rates, and lots of passive equity growth.  You'll need to buy smart, have a good plan, and work hard.  We call it "force the equity."
Pick your sectors, markets, properties, and financing structures for the long haul.
And remember … real estate is a highly inefficient investment vehicle with lots of nooks and crannies for good deals to hide.
So when you're well-connected, diligently searching, and properly prepared with a solid team and resources so you can act quickly and carefully, you improve your odds of landing profitable opportunities.
Until next time … good investing!
---
More From The Real Estate Guys™…
The Real Estate Guys™ radio show and podcast provides real estate investing news, education, training, and resources to help real estate investors succeed.
We just recorded an emergency conference call …
…  featuring Peak Prosperity's Chris Martenson (The Crash Course) and Brien Lundin (Gold Newsletter).
Chris is a big brain PhD who studies economics, eco-politics, and how energy (i.e., oil) affects economics.
Brien is a well-recognized expert in precious metals and mining investing … and spends much of his time studying the gold market.
Both guys are hyper-connected to the smartest economists, investors, and niche experts in the world.  So they're not just smart, they're also well-informed.
The conference call centers around China's recent announcement of plans to back their currency with gold for the purpose of settling oil trade.
This single move could substantially affect oil, gold, the dollar, interest rates, real estate … Uncle Sam's credit line, budget and influence around the world … and YOUR financial future.
It's a BIG deal.
China has been advancing … quietly at first, and lately much more overtly … a strategy to UNDERMINE the U.S. dollar as the world's reserve currency.
This is HUGE for anyone measuring wealth and income in U.S. dollars.
It's even more significant for Americans, whose government has been able to use its privileged status to go DEEPLY into debt … seemingly without consequence.
But that could be changing …
Uncle Sam's unlimited checkbook … as well as his substantial influence around the world … has been largely built on the power of issuing the world's reserve currency.
That's because international trade is primarily settled in U.S. dollars, so getting locked out of dollars though U.S. sanctions can choke a nation's economy …
… just ask Russia, Iran and Venezuela … to name a few who've been on the receiving end of this power.
Oil is the biggest component of international trade.
It's no wonder Russia, who happens to be the world's largest oil producer, was early to sign on to circumvent the dollar.
Iran (#5 producer) is on the team.  Venezuela (#11 producer), whose economy is 95% oil, also just got on board.
Now the U.S. is talking about kicking CHINA out of the dollar system.
But China's been preparing to be independent of the dollar …
… and has a LONG list of bilateral trade agreements signed with MANY trading partners (as chronicled in this free report on Real Asset Investing).
As the largest oil importer in the world, China has a lot of purchasing power to put pressure on the "petro-dollar" (U.S. dollars used in international trading of oil), as Chris explains in the call.
The petro-dollar has been a major component of the dollar's power in international trade.  China's move could be setting the table for a collapse of the petro-dollar.
This isn't the end of the world …
But it could be a BIG change for dollar denominated investors …  
Those who are aware and prepared can protect themselves and get in a position to win.  Those who aren't will likely be blind-sided and face potentially horrific losses.
We've been watching this develop for years … and now it seems things are picking up speed.
If YOU haven't been paying attention, it's time to accelerate YOUR learning and preparation.
Maybe this isn't as big a deal as we think.  But better to prepared and not have a dollar crisis … than to have one and not be prepared.
The GREAT news is there are lots of smart investors watching this situation very carefully … and there are strategies to hedge … and even profit … from these developments.
So click here now to listen in on the conversation with Chris Martenson and Brien Lundin … as we discuss China, oil, gold, the future of the dollar … and how concerned investors can prepare.
Until next time … good investing!
---
 More From The Real Estate Guys™…
The Real Estate Guys™ radio show and podcast provides real estate investing news, education, training and resources to help real estate investors succeed.
And the hits just keep on coming …
We know you'd like investing to be simple and drama free.  We do too.
But while real estate investing itself is a simple activity … the economics of real estate investing has become more complex.
There's a LOT going on in the world.   Some things interconnect by cause, and others by effect … meaning they don't appear to be related, but then converge.
As Jim Rickards points out repeatedly … economies and ecologies are complex systems.  They are difficult to understand and even more difficult to predict.
But even though no one can say with certainty what will happen, it's still important to take precautions when it's clear SOMETHING BIG is coming …
… just as Floridians watched Irma and prepared, not knowing fully what to expect.  Better to be prepared and not have a disaster than vice versa.
So let's take a look at what's forming on the horizon …
Hurricanes Harvey and Irma
While the total financial and human impact of these back-to-back disasters is yet to be calculated, one thing's for sure …  it's going to be expensive.
Short term disruptions to gas prices and orange futures aside, disasters like these redirect HUGE amounts of capital … which has a ripple effect.
For example, money insurance companies might otherwise put into financing NEW multi-family apartments in other markets …
… will now pour into re-building properties damaged and destroyed in Houston and Florida.
Federal money which might have been focused on infrastructure spending or tax cuts will also be redirected to damage recovery.
And it's likely the demand for construction labor and supplies will rise, driving up total construction costs in many markets … not just those affected by the storms.
That's because just as demand for concrete in China creates price increases in the U.S. … the demand for reconstruction resources will probably be felt throughout the United States.
Distressed inventory
Just like the financial disaster of 2008, there may be many problem properties coming out of all this … because many weren't insured for flood damage.
Federal aid may help some of those homeowners.  It's less likely such relief is offered to investors who were under-insured.
While it's no fun to profit from someone else's loss, there's a role for profit-seeking capital to play in repairing damaged communities.
We wouldn't be surprised to see tax breaks, loan subsidies or other incentives offered to entice investment capital to flow into affected markets … like when New Orleans was hit by Hurricane Katrina.
The Debt Ceiling

 
In other news, President Trump and Congress managed to get the debt ceiling temporarily increased … while raising the prospect of simply eliminating it all together.
Talk about calling a spade a spade.  The ceiling hasn't capped spending … ever.
Now billions of dollars are ear-marked for hurricane relief, and everyone can take a short break from "worrying" Uncle Sam might default on his debt.
So it looks like it's back to over-spending as usual. Not surprisingly, the dollar's year-long fall has resumed velocity.  
Then again … maybe the dollar's fall (and gold's rise) is part of a bigger story which has nothing to do with U.S. business-as-usual deficit spending …
Gold-backed yuan already finding friends
As we recently noted, China announced plans to settle its oil trade in yuan.
And to entice sellers to accept yuan, the Chinese are backing it with that "barbarous relic" … gold.
Days later, oil-rich Venezuela announced they'd start using yuan … and other currencies … to "free us from the dollar."
It's no surprise Venezuela would jump at this.  After all, just two weeks earlier President Trump signed an executive order sanctioning Venezuela … whose economy is 95% oil.
But as we note in our Real Asset Investing report, China began its plan to supplant the dollar way back in 2010.  So none of this is new.
And the first country to sign a bilateral trade agreement to "renounce the U.S. dollar" was … wait for it … Russia … followed by Brazil, Australia, and a LONG list of others.
We think this is a HUGE story that few in mainstream financial media are covering.  But we are.
In fact, we're putting together an emergency conference call with Brien Lundin and Chris Martenson to discuss the ramifications … so stay tuned for that!
Is the U.S. dollar doomed?
This is the big WHY IT MATTERS … especially for Americans and everyone denominating wealth in American dollars.
Like Hurricane Irma, no one can say exactly if, when, or how disaster will strike.  And it's possible the winds will change and the storm will miss your portfolio.
But what if it doesn't?  Right now, the winds appear to be headed your way.
Are YOU ready?  Are you getting ready?  Many people don't even know what ready looks like.  That was us 10 years ago.
It's a complex problem so there's no simple solution.  If there was, it probably wouldn't be a problem.
Peter Schiff has been warning about this for years. As has Robert Kiyosaki, Richard Duncan, Simon Black, Chris Martenson, Jim Rickards, David Stockman … and the list goes on and on.
Each has their own ideas about when … and how to prepare.
There's no one-size-fits all answer because everyone's situation, portfolio, investing IQ, advisory network, access to deals, and investment objectives are different.
MISSION: POSSIBLE
Your mission, should you choose to accept it, is to get informed, educated, connected and activated … as quickly as possible.
And if you think getting educated is time consuming and expensive … it's nothing compared to being ignorant and apathetic.
When storm clouds form on the horizon, some decide to pay attention and take pre-emptive steps.  There's no guarantee of safety, but their odds are better.
Others only hope for the best, but don't prepare for the worst.  Yet the higher the stakes, the more important it is to be preemptively cautious.
The storm warnings are loud and clear … for everyone paying attention.
But storms often approach slowly … and because most blow over … it's easy (yet dangerous) to assume every storm will.
Slowly at first … then all at once
Longtime listeners know we've been watching this whole story unfold for years.
We talked about the very real possibility of China making a run at reserve currency status almost two years ago.  We said then we'd keep you informed and so we are.
Now things are picking up speed.  So if you're new or haven't been all that interested … NOW is the time to accelerate your understanding.
If you've read this far, we trust you're interested and concerned … as you should be.
So we STRONGLY encourage you to SERIOUSLY consider attending BOTH Brien Lundin's New Orleans Investment Conference (coming up FAST!) and The Real Estate Guys™ 2018 Investor Summit at Sea™.
These events each feature lots of big brains … with critical perspectives every serious investor needs to have to help understand and navigate these stormy times.
Sure, these events are capitalist ventures … we each make some money producing them.
But we're not after your money … we simply use to it for event costs and to pay some bills along the way.  Your support makes these events possible.
We organize events so we can get brilliant minds in one place at one time.  And the only way to make it affordable for us … and you … is to share the cost with hundreds of others.
So yes, we need your help.  And in exchange YOU get access too!
With that said, these events are happening with or without you. Your absence or presence, while nice for us, could be LIFE-CHANGING for YOU … and that's true of most important ideas, opportunities and relationships.
So with the winds of sea change blowing fiercely on the horizon, it's a good time to consider carefully whether or not investing in preparation is a good idea.
We think it is.
Until next time … good investing!
---
 More From The Real Estate Guys™…
The Real Estate Guys™ radio show and podcast provides real estate investing news, education, training and resources to help real estate investors succeed.
There's a BIG story developing … something we've been tracking for years …
… which might be about to create a SEA CHANGE for investors all over the world … including YOU.
Here's a headline you SHOULD be aware of but might have missed …
China sees new world order with oil benchmark backed by gold – Nikkei Asian Review, September 1, 2017 
There's SO much to say here, it's hard to know where to start.
We'll hit some highlights … and refer you back to some of our previous coverage of this VERY important topic.
First, let's quickly consider …
WHY this matters to real estate investors … 
If you denominate your net worth, assets, debt, or income in U.S. dollars, then you should care VERY MUCH about the future and health of the dollar.
Ditto if you utilize debt or care about the impact of interest rates (and you should) … on your mortgages, the stock and bond markets, as well as the overall economy.
And if you're an American or invest solely in the U.S., the health of the U.S. dollar and economy should be of even GREATER interest to you.
So yes, what China is doing with gold and oil matters a LOT to real estate investors … especially in the United States.
What's the big deal?
First, this recent move by China is the latest in a long series of moves they've been making to undermine the role of the U.S. dollar as the world's reserve currency.
This is something we've been tracking since 2009, when we first read about China's concerns about U.S. debt and interest rate policy.
We continued to track China's actions and made this the focus of our remarks in our 2013 presentation at the New Orleans Investment Conference.
Shortly thereafter, we expanded on the situation in our special report on Real Asset Investing.
We've also talked about it on our radio show and in our blog.
So if you're new to this whole subject, we recommend you go back and review those reports, broadcasts and blogs.
For now, just understand China has been overtly, aggressively and systematically working to undermine the U.S. dollar's uniquely powerful role in global finance.
This latest move is a HUGE next step in unseating the dollar's dominance.
The rise and (potential) fall of the U.S. dollar …
If you're unfamiliar with U.S. dollar history, schedule some time to study it.  It's too big a topic to unpack here.
For now, we'll simply point out that the U.S. dollar was originally backed by gold from its inception and when it ascended into its role as the world's reserve currency at Bretton Woods in 1944.
The gold backing was broken in August 1971 when then-U.S. president Richard Nixon defaulted on Bretton Woods.  Gold soared and the dollar crashed.
The U.S. quickly cut a deal with Saudi Arabia … where the Saudis would use their influence to force oil shipments to be settled in U.S. dollars.
This "petro-dollar" deal created a huge and persistent demand for dollars …
… and protecting the petro-dollar has been a focus of U.S. foreign and trade policy ever since.
To further bolster the dollar, then-Fed chair Paul Volcker jacked-up interest rates to over 20%, which had a profound impact on the U.S. economy … and real estate.
All this to say … gold, oil, the dollar, and interest rates all impact each other … and have been VERY important to maintaining U.S. dominance around the world.
So it's no surprise other countries looking to increase their influence in the world are interested in all those things … and you probably should be as well.
Chinese currency to be backed by gold …
So let's take a look at some of the notable statements in the news article …
"Yuan-denominated contact will let exporters circumvent US dollar"
"Yuan-denominated gold futures have been traded on the Shanghai Gold exchange as part of the country's effort to reduce the pricing power of the U.S. dollar"
"China is expected shortly to launch a crude oil futures contract priced in yuan and convertible into gold … could be a game-changer for the industry."
"… will allow exporters such as Russia and Iran to circumvent U.S. sanctions …"
"… China says the yuan will be fully convertible into gold in exchanges in Shanghai and Honk Kong."
Think about this …
When oil exporters … like Iran, Russia and Venezuela… can circumvent the U.S. dollar in oil trade … and get GOLD instead of U.S. paper which can be printed out of thin air …
…which do YOU think they'll choose?
And how influential will U.S. sanctions be (i.e., getting locked out of the U.S. dollar and banking system) when countries can do business without the dollar?
How important will GOLD become as more and more international trade settles in gold-backed yuan instead of nothing-backed dollars?
How unimportant will dollars become?  Where will the bid move?
Is THIS why gold has been moving up lately?  Is this why the dollar has been falling?
Why did U.S. Treasury Secretary Mnuchin pay "a rare official visit" to Fort Knox and subsequently tweet, "Glad gold is safe!"?  All of the sudden gold is interesting to the Treasury?
Meanwhile, Germany recently completed a repatriation of a big chunk of their gold … ahead of schedule.  Maybe the rush is to pacify voters in the upcoming election … or maybe there's another reason?
Of course, way back when China began publicly expressing concerns about the U.S. dollar … and taking steps to mitigate its own exposure to dollar denominated assets …
… several countries joined Germany in taking steps to repatriate their gold from foreign hands.  That feels a lot like a "run" on the bank … and it began long before any of the current elections.
Besides, if gold is really just a barbarous relic with no role in modern finance as some claim … then why all the fuss?
As you can see, this all raises a LOT of questions. 
What's an investor to do?
First, simply understand the fate of the dollar has a PROFOUND impact on anyone who earns, saves, invests or borrows in dollars.
If that's you, then this is an IMPORTANT topic for YOU to pay attention to.
Next, be encouraged there are investment strategies which you can use to mitigate risk and generate profits … even in the face of a falling dollar.
We discuss some of these in our special report on Real Asset Investing.
Get and stay connected and informed.  That's why we attend the New Orleans Investment Conference and produce the Investor Summit at Sea.
Right now, it's more important than EVER to attend events like these.
It's where you hear from thought leaders, focus deeply on important topics, get into great conversations with like-minded people and subject matter experts …
… and form valuable relationships with people who can help you implement useful strategies.
The WORST thing you can do is ignore it all and hope nothing's going to change. The world is changing whether you know it, like it, or understand it.
How you choose to respond will determine how it changes for you.
Until next time … good investing!
---
 More From The Real Estate Guys™…
The Real Estate Guys™ radio show and podcast provides real estate investing news, education, training and resources to help real estate investors succeed.