Boots-on-the-Ground Market Insights: Precious Metals
June 2020
Precious metals diversify any real estate investment portfolio AND protect against inflation …

As the Fed shows no signs of a halt in printing money, Russell Gray, Co-host of The Real Estate Guys™ Radio Show interviews Dana Samuelson, president of American Gold Exchange and lead numismatist to discuss the state of Precious Metals and what we can do to hedge against disaster.
Listeners will gain knowledge and perspective on the current state of Gold in an ever-changing environment while also learning practical strategies within the market.
Here's some of the areas Russell & Dana discuss …
High Grading and a Halt in Exploration – The lag in supply vs. demand
Cost of Oil – How the cost of oil plays a role in the value of precious metals
Printing of Dollars – How this plays a BIG role in the health of Gold
What's Happening with Gold and Other Currencies – Discover the clues that we need to be paying attention to on a global scale
Converting Equity to Precious Metals – How to hedge against loss as Credit Markets constrict
And much more!
Simply fill out the form below to access this edition of Boots-on-the-Ground Market Insights: Precious Metals …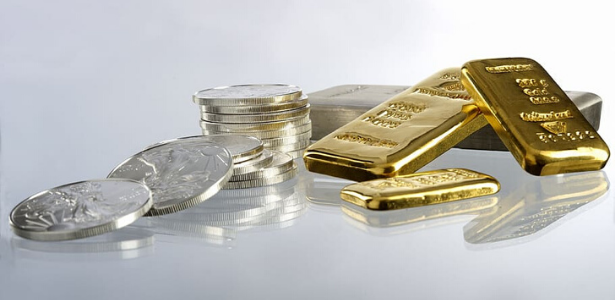 We're living in a time when the U.S. dollar is under pressure to support a struggling global economy. 
So, investors are joining central banks and turning to precious metals to hedge up their portfolios. 
Gold and silver are solid forms of liquid reserves. As the COVID-19 health crisis evolves into an economic pandemic … real estate investors should consider these malleable assets. 
Our good friend Dana Samuelson is here to talk about precious metals and investors like YOU. 
In this episode of The Real Estate Guys™ show, hear from:
Your shiny gold host,

Robert Helms

His tarnished co-host,

Russell Gray
Precious metals expert, Dana Samuelson
---
Listen
---
Subscribe
Broadcasting since 1997 with over 300 episodes on iTunes!
---
Review
When you give us a positive review on iTunes you help us continue to bring you high caliber guests and attract new listeners. It's easy and takes just a minute! (Don't know how? Follow these instructions).
Thanks!
---
Hedging strategies for your portfolio
Today we're talking about the safety and hedging strategies real estate investors can employ with precious metals. 
Real estate investors tend to look at life … and investing … transactionally. But traditional investing is really about building a portfolio. 
A portfolio consists of different components. When you apply portfolio theory to your real estate investing, you can use some of the same financial strategies that paper asset investors enjoy using the real assets you prefer. 
What are real assets? Real assets are things that are physical and tangible. They don't really rely upon a counterparty risk. 
Building a portfolio of diverse real assets is important … and today we're talking about a component that can be an important part of your portfolio mix. 
There's the possibility that because of this economic shutdown, the Federal Reserve is going to print so many dollars that it will begin to damage currency. How do you hedge against that?
One way is to invest in assets that don't have counterparty risk … like precious metals. 
Dollars haven't existed forever … but gold and silver have. 
Why gold and silver?
Our guest today knows a lot about these precious metals … Dana Samuelson. Dana is one of the best resources out there on gold and silver investing. 
"Gold and silver are malleable, so they have been used as money and currency since ancient times," Dana says. 
Unlike paper money, gold doesn't really change its value. It is the same today as it was a hundred years ago in terms of purchasing power … in fact, it has actually gained value against printed currencies over the hundred years. 
Gold is up over $300 an ounce in the last 12 months relative to the dollar. 
One thing investors do need to understand is that when you buy an ounce of gold, it doesn't have an ROI. It doesn't earn interest. 
What it does is preserve its value at whatever time, place, and currency you want to compare it to going forward. 
So, we don't all think of gold and silver as investments as much as we do a hedge against inflation and a way to keep money safe. 
Gold and silver have always been fantastic as far as preserving purchasing power, and there are multiple ways to invest in metals. 
Ways to invest in precious metals
You can of course buy precious metals outright by the ounce. But you can also invest in funds. You can invest in ETFs. You can even invest in mining companies. 
But, many of the alternatives to buying gold and silver outright do come with some counterparty risk. That's why buying metals outright is so popular. 
When people think of gold bullion, they think of gold bars. These bars are minted privately. Most major mints have since replaced bars with round bullion pieces in the United States. 
The U.S. mint has been making one-ounce gold and silver Eagles since 1986. Other countries … like Canada, South Africa, China, Australia, and Austria … also make round coins as alternatives to bars. 
Up until 1933, people had a choice on the street between a $20 gold coin or a $20 paper bill. 
That means that there are a lot of older, classic coins that survive today and are many times scarcer than modern bullion pieces. These coins have collector value that is above and beyond their intrinsic metal value. 
Just like in real estate, there are typically additional fees when you buy or sell coins, but those are fairly nominal. 
In the past few months, Dana has seen a strong demand for the physical product of gold and silver coins. 
Getting into the game
What advice does Dana have for new investors to the precious metals game?
"I would try and determine what your overall strategy is and how much you really want to put into this market over, say, the next six months," Dana says. "I would definitely get started sooner rather than later."
Dana recommends cost averaging your purchases over the next two to four months since precious metals tend to sell off with stocks as people rush to liquidity. 
Cost averaging is a great way to get in and keep your prices low. 
You can also look at the gold to silver ratio to see how many parts of silver it takes to equal one part of gold. Simply divide the gold price by the silver price. 
Historically that ratio has been anywhere from 20:1 to 40:1. In the past several weeks, that ratio has moved all the way up to as high as 125:1 … which means silver is dirt cheap. 
One reason silver is lagging behind gold is that gold represents true portable wealth. "You can carry $150K to $200K worth of gold in your hands. It's about the size of a paperback novel," Dana says. 
Silver, Dana says, is more spending money to use on the street if there is a problem with currency. 
"I would advise listeners to think about allocating 40% of their funds to gold and maybe 60% to silver right now," Dana says. 
For more about investing in precious metals … listen to the full episode!
---
More From The Real Estate Guys™…
The Real Estate Guys™ radio show and podcast provides real estate investing news, education, training, and resources to help real estate investors succeed.
---
Love the show?  Tell the world!  When you promote the show, you help us attract more great guests for 

your

 listening pleasure!
With so much pressure on the U.S. dollar to support the collapsing global economy, alert investors are joining central banks and turning to precious metals to hedge.
Gold and silver are forms of liquid reserves even Main Street real estate investors should consider as the COVID-19 health crisis mutates into an economic pandemic. So tune in as we talk precious metals with our good friend and gold expert, Dana Samuelson.
---
More From The Real Estate Guys™…
The Real Estate Guys™ radio show and podcast provides real estate investing news, education, training, and resources to help real estate investors succeed.
---
Love the show?  Tell the world!  When you promote the show, you help us attract more great guests for 

your

 listening pleasure!
Even though most of us will never become billionaires, it's sure fun trying.
But if we want to have a chance of making it BIG, it's probably smart to watch and listen to those who've actually done it.
After all, as Tony Robbins says, "Success leaves clues."
To which the Godfather of Real Estate, Bob Helms, adds … "You don't need to give natural childbirth to a good idea … you can adopt!"
So when multi-billionaire real estate investor Sam Zell has something to say, we pay attention and take notes.
In a recent appearance on Bloomberg News, Zell reveals what he's doing right now and why.  It's a short clip, and you can watch it here.
There are some great pearls of wisdom to glean … and if you've been followingThe Real Estate Guys™ for a while, some of them will sound familiar.
But that's not because we're super smart.  It's more because we're well- informed from spending quality time with lots of really smart people.
Sam Zell is buying gold … for the first time in his life.
We think that's REALLY interesting.
Of course, we've been following gold for quite some time … for a lot of reasons.
So while it's interesting that Zell is buying gold for the very first time in his long and uber-successful investing career … what's even MORE intriguing is WHY.
In the interview, Zell offers up two reasons.  One is obvious.  The other is more subtle … and leads to some even more subtle lessons.
All this from a guy who wrote a book titled Am I Being Too Subtle?
First, Zell says he's buying gold because of the supply and demand dynamic.  He overtly states he sees gold supply constrained going forward.
It's obvious from Zell's comments that it's important to understand supply and demand when investing in anything, because …
When supply is low relative to demand, there's opportunity.
Yes, we realize that's Investing 101.  But it's also a GREAT reminder that even at the billionaire level, successful investing is based on basic, timeless concepts.
However, there's MORE to be gleaned from Zell's comments about gold …
While he openly explains that he sees the supply being constrained, he onlyimplies his confidence in persistent demand for gold.
 After all, if supply drops … but demand drops too … there's no imbalance, and therefore, no opportunity.  Zell's too smart to miss that.
So Zell must see gold demand holding … or increasing.
That means the supply and demand dynamic in gold is SO compelling that billionaire Sam Zell is buying gold for the FIRST time in his EPIC career.
That's telling in and of itself.  But wait!  There's more …
In addition to constrained supply combined with persistent and growing demand going forward … Zell must think the opportunity in gold is quite good right now relative to other investment options.
Which begs the question …
What's different in TODAY's world to push the prospects for gold so high up Sam Zell's priority ladder?
After all, he's been around a LONG time … through stock market crashes, recessions, financial crises.  What's different NOW that makes gold alluring? 
That's a topic too big for this commentary … and our limited brains …
… but it will be a hot topic of discussion with gold experts Brien Lundin, Dana Samuelson and Peter Schiff aboard the upcoming Investor Summit at Sea™.
We're guessing part of the answer is wrapped up in Sam Zell's second subtle comment …
Sam Zell is buying gold as a "hedge."
Hmmmm … that's interesting.   A hedge against what?
Investopedia defines a hedge this way …
"A hedge is an investment to reduce the risk of adverse price movements in an asset. Normally, a hedge consists of taking an offsetting position in a related security."
Well, THAT'S interesting.
So Zell is using gold to "reduce the risk of adverse price movement in an asset."
And he apparently considers gold to be highly useful as "an offsetting position in a related security."
Which begs yet another question …
What asset / related security is Zell worried about … for the first time in his long and illustrious career?
Our guess is it's the U.S. dollar.  In fact, we'd bet a beer on it.
And there's one more clue we think bolsters the argument Zell is hedging the dollar …
Zell is bullish on oil.
 Wow.  What a coincidence …  our recent episode on precious metals was immediately followed with an episode on oil and gas.
Maybe Zell's been listening to The Real Estate Guys™ radio show???
Um, probably not.
More likely, we're learning a lot from all the smart folks we hang out with and listen to … and we're starting to think like billionaires.  We hope so.
So why oil?
Also coincidentally … just a week before the Sam Zell interview was published, we published our weekly newsletter and talked about … oil.
So we won't take time here to explain why we think oil could be a big story going forward.  You can read our thoughts here.
But this Zell interview affirms what we and many of our big-brained pals have been monitoring carefully for several years …
The dollar is under attack … from both internal and external forces.
So anyone who earns, invests, borrows, lends, or denominates net worth in dollars … most likely YOU … should probably take steps to become more aware and better prepared.
After all, if multi-billionaire real estate investor Sam Zell is hedging against the dollar … it's smart to pay attention and consider doing the same.
Until next time … good investing!
More From The Real Estate Guys™…
The Real Estate Guys™ radio show and podcast provides real estate investing news, education, training, and resources to help real estate investors succeed.
---
Love the show?  Tell the world!  When you promote the show, you help us attract more great guests for 

your

 listening pleasure!
In our latest episode, we're chasing shiny objects. Gold, silver, palladium, and platinum, to be specific.
Now, you might be wondering how precious metals investing is relevant to you as a real estate investor. But guess what? When people want somewhere to hide equity, and don't want to put money into stocks and bonds, they turn to gold.
Precious metals play an essential role in the worldwide economic sea. They act as a hedge against falling currency and a way to diversify.
So, we invited a special guest to explain how the precious metals business works … and give you the information you need to decide whether gold and silver might be a great investment for YOU.
In this episode of The Real Estate Guys™ show you'll hear from:
Your golden host, 

Robert Helms

His silvering co-host, financial strategist 

Russell Gray
Precious metals expert Dana Samuelson
---
Listen
---
Subscribe
Broadcasting since 1997 with over 300 episodes on iTunes!
---
Review
When you give us a positive review on iTunes you help us continue to bring you high caliber guests and attract new listeners. It's easy and takes just a minute! (Don't know how? Follow these instructions).
Thanks!
---
Basics of precious metals investing
We met with Dana Samuelson at the 44th annual New Orleans Investment Conference. It's our 6th year attending, but Dana's been around since 1983, when he started working in the precious metals business for Jim Blanchard.
Dana owns a national mail-order business, through which he buys and sells modern bullion coins. He is also an expert in classic U.S. and European gold coins.
We asked him to explain the goal of precious metal investments.
Gold is not necessarily an investment, Dana says. But, "We live in a world of enormous debt, so precious metals are a good insurance policy," he says.
Dana says investing 5 to 10 percent of your net worth in precious metals offers a way to keep your equity solid, even when the value of paper assets is fluctuating.
He calls gold a "safe, proven, real money investment."
There are different ways to invest … you can collect precious metals bit by bit over time, or you can pick up larger amounts during periodic price dips.
Gold and silver are slightly different investments. For one thing, gold is more portable than silver. A handful of gold equals a wheelbarrow of silver.
Another difference … people tend to put their equity in gold over silver when the stock market and the dollar aren't doing well.
The gold-silver price ratio can be used to determine the relative value of gold to silver. To find the ratio, simply divide the gold price by the silver price.
Traditionally, this ratio has been 20:1. Today, it usually hits somewhere between 60:1 and 80:1. Right now, the ratio is on the high end, about 85:1, which means silver is cheap relative to gold.
It's a good number to look at when you're trying to figure out what … and when … to buy.
Different methods for precious metals investing
Gold and silver come in many forms.
There are gold bars, which are now mainly produced by mints around the world and have to meet purity and weight integrity standards.
There are also smaller American Gold Eagles and Canadian Gold Maple Leafs, modern bullion coins that are sold by the ounce, half-ounce, quarter-ounce, and eighth-ounce.
Since these are smaller than gold bars, you don't have to report to the government when you buy them, typically.
Dana calls these bullion coins "bread and butter" products. They're reliable, widely available, competitively priced, and have long-term value and viability.
You can also buy generic 1-ounce rounds from private mints, usually silver.
Many people like to have a viable alternative to paper money, Dana says. Aside from widely available bullion coins, investors can also go the numismatic route.
U.S. coins minted before 1964 are 95% silver by weight. And gold coins minted before 1933, when the U.S. went off the gold standard, are increasingly valuable.
The coin-collecting route is great because of basic supply-demand principles … as time goes by, fewer older coins are available, so not only are these older coins made from precious metals, but they also hold an inherently higher value because they're increasingly scarce.
How to get started with precious metals
Gold has been a form of money literally since the concept of money first originated. It's a currency of last resort because it's one of the few forms of currency that doesn't need a government guarantee to back it.
Gold and silver are the most popular precious metals. We asked Dana about the other two sister precious metals, platinum and palladium.
These are much, much scarcer than gold, Dana says, but they're valuable because they're scarce … and because they're necessary. Both metals are used in catalytic converters for automobiles.
How can someone new to precious metals get started? "Find a reputable, long-term dealer," Dana says.
He offers his precious metal trading business as an example. They follow principles of transparent pricing, guarantees for sold items, and guaranteed buy-backs for anything they sell.
And perhaps consider staying away from eBay.
"I can tell a counterfeit a mile away," Dana says. eBay can be sketchy … and it's harder for amateurs to tell real from fake. To be extra safe, stick with established, hard-to-counterfeit products like bullion coins.
Investors also need to think about storage. "Gold is pretty compact. It doesn't take up a ton of space," Dana notes. Silver, on the other hand, is bulkier.
Some banks are writing coins out of safe-deposit box charters. So you have a few options for storage …
Find a bank that offers storage options for coins and bullion

Get a secure home safe

Go with a storage company … new storage options around the country are a great option for those dealing with a high volume of precious metals
Also consider that there may be reporting requirements when you move money in and out of the country, due to the Patriot Act.
"The most important thing is to think about what you're trying to do and find a dealer to help you walk through your options" for purchasing, storage, and selling the asset in the future, Dana says.
"Use common sense." After all, Dana points out, "You're your own best doctor."
A final note for those still dubious about precious metals.
We know it might not seem immediately logical to take your equity … and then just put it away in gold and let it sit. There's no cashflow, there are no tax benefits … so why do it?
A few big reasons. Putting your equity in precious metals allows you to …
Invest outside of the traditional banking system

Get away from inherent risk and keep your equity stable

Diversify your equity in terms of currency types

Parks your equity until you need it in a low-risk currency form
To learn more, check out Dana's report on investing in precious metals.
Now, go out and make some equity happen!
---
More From The Real Estate Guys™…
The Real Estate Guys™ radio show and podcast provides real estate investing news, education, training, and resources to help real estate investors succeed.
---
Love the show?  Tell the world!  When you promote the show, you help us attract more great guests for 

your

 listening pleasure!
Bzzzzz …. Can you hear the cross-pollination with some of the best and brightest brains in real estate?
Just like bees, we've been busy spreading ideas, making connections, and getting our minds blown AGAIN and AGAIN.
In this second installment, live from the 15th Investor Summit at Sea™, we share more insights of our stellar faculty members. We hope some of the ideas they share will pollinate your mind, too!
In this episode of The Real Estate Guys™ show you'll hear from our friends and mentors:
Your psyched-at-sea host, Robert Helms
His slightly psycho (about the Summit, of course!) co-host, Russell Gray
Debt and equity expert, Michael Becker
Brand and marketing strategist, Kyle Wilson
The foremost expert in residential assisted living investing, Gene Guarino
Entrepreneur and sustainability champion, David Sewell
Sales legend and international sales trainer, Tom Hopkins
Best-selling personal finance author and guru, Robert Kiyosaki
Active investor and syndication expert, Victor Menasce
Financial strategist and life insurance expert, Patrick Donohoe
Real estate investment expert, Kathy Fettke
Nationally recognized apartment investor, Brad Sumrok
Precious metals expert and host of the New Orleans Investment Conference, Brien Lundin
The "gold guy," rare coins and precious metals expert, Dana Samuelson
Last but not least, the Godfather of Real Estate, Bob Helms
---
Listen
---
Subscribe
Broadcasting since 1997 with over 300 episodes on iTunes!
---
Review
When you give us a positive review on iTunes you help us continue to bring you high caliber guests and attract new listeners. It's easy and takes just a minute! (Don't know how? Follow these instructions).
Thanks!
---
Last man standing: Michael Becker
We call Michael Becker the "last man standing" because he's usually the last man standing … at the bar.
All the rubbing shoulders Michael did gave him a good insight … he remarked that people attend the Summit for its content, but leave with conTEXT. Like many other attendees, Michael felt he came with acquaintances and left with friends.
Although Michael noted that Summit attendees did hear a lot of (truthful) doom and gloom, there's still strategic opportunity out there.
"Everything's local," he told us. If you buy in the right markets and structure your deals properly, you may find the market still holds great potential.
It just takes foresight.
Attending with an open mind: Kyle Wilson
Second-time attendee and faculty member, Kyle Wilson has impresses us with his marketing know-how. Sales and marketing, he told us, is all about seeing what people need and adding value.
Kyle remarked on the pricelessness of the community and relationships he found at the Summit and the information presented.
"I took so many notes," he commented. "You're really smart if you're inquisitive and you want to learn; you're not so smart if you just want to defend your ideas."
Kyle recommends open-mindedness … asking questions and being genuinely curious about how other investors think and work.
The biggest kick: Gene Guarino
Gene is our resident expert in residential assisted living investment.
We think Gene's field is fascinating. It's clear the way the numbers are trending in terms of aging … the elderly constitute the fastest growing segment of the U.S. population.
Clearly Gene's in a field with potential. But he's not in it solely for the money.
"The biggest kick I get is teaching people how to do this themselves," says Gene. He's proud he's taught people all over the country how to provide comfortable, affordable in-home care for the elderly.
Like his company motto says, he's in this to "do good and do well."
Gene shared a remarkable anecdote about his son, who came to his first investor Summit "ready to quit, curl up in a ball, and do nothing."
The Summit, Gene says, changed his life … he went home, read 50 books, and now he's a successful real estate agent.
You've gotta love the transformative power of real estate!
Serious about sustainability: David Sewell
David Sewell runs specialty cacao and coffee farms and is our go-to expert on agricultural investing.
His business philosophy has three pillars:
Economic sustainability. "If you don't make money, you can't stick around to do your thing."
Environmental sustainability. "It's about more than just thinking green … it's leaving nature better than you found it."
Social sustainability. "Get yourself a team."
David shared more insights about his social sustainability model during the Summit. Working with teams of local experts is what allows him to relax on a cruise ship for a couple of days … he relies on his team to keep his business functioning.
Why everyone is in sales: Tom Hopkins
"I truly believe," Tom Hopkins told us, "that if I got out of a plane in a city where I knew no one and started knocking on doors, making calls, and building business, that within 90 days I would have a profit center."
"How?!" You might ask.
Because of the 80/20 rule, Tom would tell you. Which is 80% of people will make 20% of the wealth, and 20% will make the other 80%.
And then there's the super special 5% who put themselves in the right place and accomplish a high degree of wealth because they are superstars and champion salespeople.
"Everyone is in sales," Tom says.
Why? Because sales is simply the ability to communicate and persuade effectively.
And if you doubt you have what it takes, look at Tom. He started with 90 days of college and little knowledge of sales, and within three years he had sold 365 homes in one year.
Tom credits his success to his own hard work … and the mentors he was blessed to find.
"Every person has greatness inside him (or her)," Tom told us. Sometimes it just takes a little nudge from someone else to let that greatness out.
Sales is not a four-letter word: Robert Kiyosaki
We really look up to Robert Kiyosaki, so when he says sales is an essential skill, we listen!
If you've read Robert's books, you probably know his experience. Robert grew up in a home where "sales" was a dirty word and salespeople were seen as the scum of the earth.
When he came back from Vietnam in 1973 and told his mentor he wanted to be an entrepreneur, his rich dad told him he needed to know how to sell.
Robert was reluctant at first … but he came around (eventually). Listen in for his moment of reckoning!
Robert no longer thinks sales = #!?%. Sales = income! And if you don't have income? Well, it's probably because you can't sell.
Successful startups: Victor Menasce
Victor's a Canadian investor and author of Magnetic Capital.
He gave us some wisdom from his newest book, Startupology, which discusses how to transform a startup into a big business overnight.
Sound impossible? It might be, if you go the traditional route. Only about 10% of startups succeed, and even then, it takes on average seven years to reach profitability.
"My advice, if you want to start a startup: Don't do it," Victor told us.
We can hear you saying it now: "Wait! I thought Victor was going to give me the key to success!"
Here's the key … "If you have an idea that could transform the industry, it's better to find an adjacent business that already has revenue and customers. Your chances of success go up by a factor of eight. It's that simple." Bam.
Bringing the kids on board: Patrick Donohoe
"It's your environment and network that shape a lot of who you are," Patrick told us.
That's why this year, he brought his daughter to the Summit. "There's a dynamic that exists when you're confined to one area with the same people for a week." Believe it or not, that dynamic is packed with motivation and stimulation, said Patrick.
Patrick's daughter Megan first read a tiny version of Rich Dad, Poor Dad when she was six … and now she's got a great head start on becoming a successful real estate investor. Just like dad!
Make very, very wise decisions: Kathy Fettke
Kathy Fettke has been educating folks for a very long time about real estate investing. She runs the Real Wealth Network and has been an investor for years.
So we can say she's seen a lot.
If you weren't investing before 2009, "You need to know there's a lot you don't know," Kathy said.
How do you get that knowledge? Talk to people who've been through down cycles!
These days, Kathy looks for guests to feature on her podcast, The Real Wealth Show, who've been investing for a while … at least thirty or forty years, ideally.
Interested in investing now? Kathy offered some advice. In much of the market, she said, we're in the ninth inning … but not all. You have to know which markets are strong.
And you need to be prepared. "It's a very different game when things turn around, and they always do," said Kathy.
"Now is the time to make very, very wise decisions. The market could be very different next year this time."
A good year for apartments: Brad Sumrok
We asked Brad, a guru on multi-family investments, about market cycles right now. He echoed some of the themes we've been hearing from our other faculty.
"If you're looking at the right markets," Brad told us, "there are still opportunities to be found."
It's those secondary and tertiary markets that folks should really be exploring right now, he added.
Precious info on precious metals: Brien Lundin
Brien runs the longest running investment conference in the U.S., the New Orleans Investment Conference. He's also a precious metals expert.
What do precious metals have to do with real estate? There's actually a lot of crossover between both of these tangible assets.
Long-term depreciation of the dollar and other currencies corresponds with long-term increases in precious metal prices (and values of other assets).
We asked Brien about metal market cycles. He told us that buyers interested in using precious metals as their savings plan should look to buy at interim low points, but true investors really have to watch the cycles carefully.
He also gave us the lowdown on getting involved in the early stages with precious metals … by investing in actual mining companies.
This move can give investors "tremendous leverage," Brien says … just don't forget that with great potential rewards comes great potential risks, too.
Politics and precious metals: Dana Samuelson
Dana also specializes in precious metals, particularly coins.
His current take on the metal space? "People buy all the time, but some people are smart and buy the dips."
For his own part, Dana's waiting to see how the new administration will translate. "Things could be choppy right now," he told us.
Dana also explained his enthusiasm for coin collecting. Coins are little pieces of history. As a collector, "the coin you've held in your hands may have been held by Alexander Hamilton, founder of our monetary system." How cool is that?
15 Summits: Bob Helms
We're proud that the godfather of real estate has joined us for every single summit from the very beginning.
Speaking to the Summiteers, he said, "Hopefully the things you've learned have made it worthwhile."
And he gave all of us some words of wisdom … "Invest in yourselves."
Sowing in fertile ground: Russell Gray
Last but not least, Russ recapped his experience for us. The thing he's most proud of? The Summit's young adult program.
We can't think of a better investment than investing in the next generation.
The environment we've been blessed to create as The Real Estate Guys™ is very nurturing, accepting, and open.
We believe sowing the fertile ground of a young mind can really change the course of a young person's life. Now imagine that influence magnified across all the lives each young person will touch!
Every investor who participated in the Summit this year has had a similar chance to make a profound impact … simply by being willing to learn from each other.
We don't know what seeds will germinate from this Summit, but we do know it'll be good.
We have the most amazing Summiteers, faculty and attendees alike. If you didn't attend this year, the only thing missing was you!