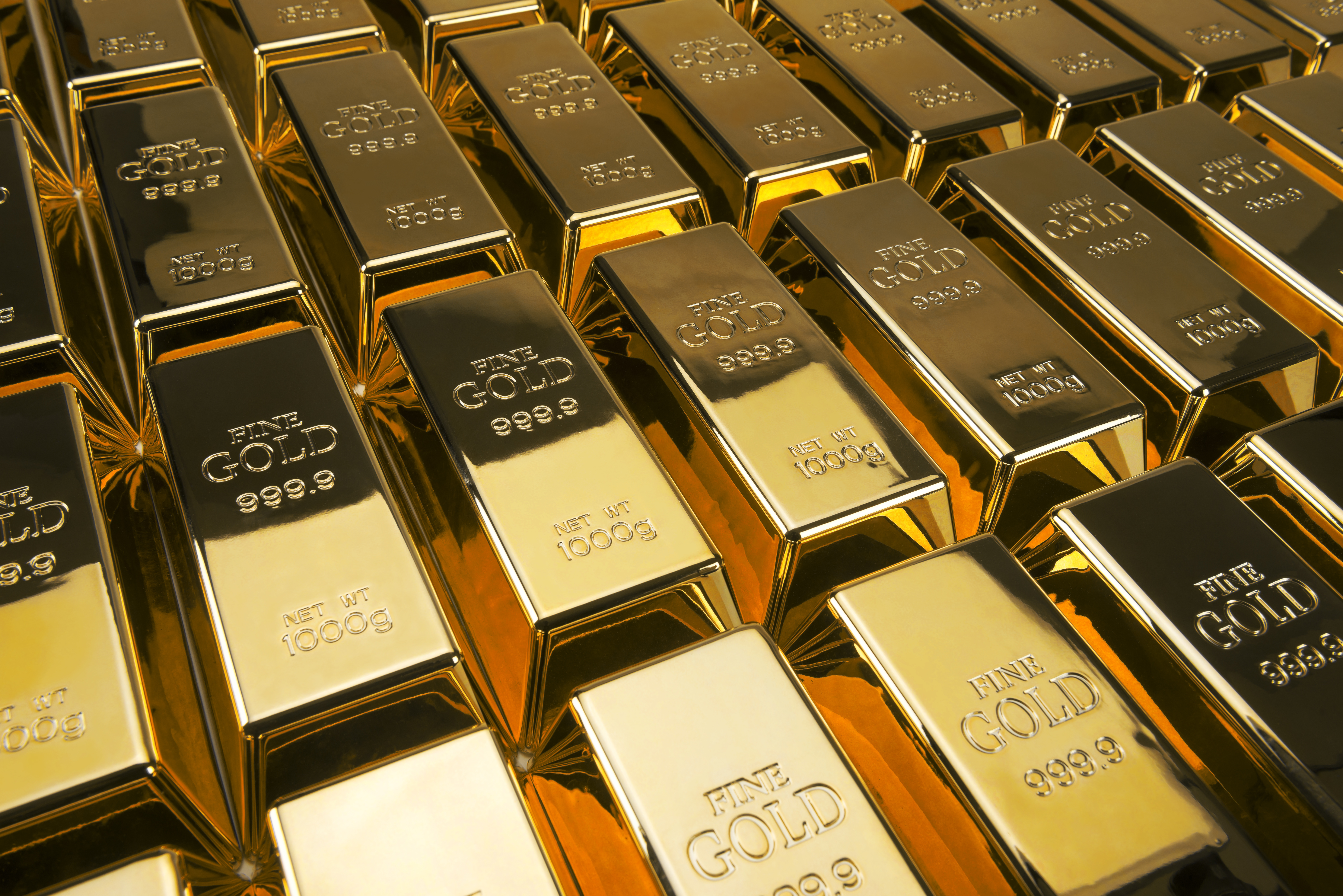 We're coming at you with interviews recorded live at the 2019 New Orleans Investment Conference!
We're sitting down with a remarkable lineup of economic and investment experts … from precious metals to the Fed and beyond!
Listen in for valuable perspectives into the economy, the job market, interest rates … and more!
As always, we offer information … not advice. Always run your ideas by a qualified professional. We're here to provide commentary, education, training, and resources to help investors like YOU find success. 
In this episode of The Real Estate Guys™ show, hear from:
Your invested host,

Robert Helms

Money manager,

Peter Schiff 

Former Fed official,

Danielle DiMartino-Booth

Billionaire and CEO of Sprott US Holdings Inc.,

Rick Rule

Renowned economist,

Mark Skousen

Gold expert,

Brien Lundin
---
Listen
---
Subscribe
Broadcasting since 1997 with over 300 episodes on iTunes!
---
Review
When you give us a positive review on iTunes you help us continue to bring you high caliber guests and attract new listeners. It's easy and takes just a minute! (Don't know how? Follow these instructions).
Thanks!
---
What's going on with gold
As much as we love real estate, we also keep our eyes on other economic metrics. 
For this episode, we're in New Orleans at the 45th annual New Orleans Investment Conference … and we have a lot of great guests for you. 
We're talking gold mining, the Fed, the economy … and more!
Russ was unable to make it to the event this year … but money manager Peter Schiff is filling in. 
"This conference started in the '70s. Because of inflation, people started buying gold. The same thing is happening today, so this conference never goes out of style," Peter says. 
At its root, this really is a gold conference. So, let's start with gold. 
People don't really appreciate the fact that gold has been going up. In the last two decades, gold has increased in value five times over. 
That's a greater increase than the Dow or the S and P. 
Central banks are creating inflation and printing a lot of money. They are basically saying that they don't want savers to have a positive return. They want you to lose money on your savings. 
So, what are you going to do? 
For many people, gold is the answer. They hold gold instead of placing money in a traditional savings environment. 
This conference is unique because we have gold buyers but also gold producers in the audience. 
"I think there's an incredible investment opportunity in gold mining stocks, because this whole sector has been overlooked by Wall Street," Peter says. 
When the price of gold catches up to where it should be, there's going to be many mines that come into production and are much more profitable. 
But investing in gold in this way does come with risk. Peter recommends working with an expert who understands this specialized business to ensure you put money behind the right mining company. 
The merits of mining
Rick Rule is a billionaire CEO … but his expertise is in mining. 
Many people think of gold and silver and think of small coins … but there is a lot that happens before mined gold becomes that coin. 
You have to permit and finance the construction of a mine. You have to operate a mine and … when the gold is gone … you have to responsibly close the mine. 
"There's a lot more losers than winners in this business," Rick says. "Mineral exploration is really technology, so it's a similar situation to high tech venture capital. Most ventures fail."
The point, according to Rick, is don't try to beat the market too much by taking many risks. 
Instead, participate in the market, and buy into the best companies to avoid making mistakes. 
Rick says that the best way to begin is by owning some physical gold. Then, invest in a company that has growing reserves and revenues rather than companies that are cannibalizing their existing asset base. 
The state of the Federal Reserve
Danielle DiMartino Booth is still "fed up" … she worked at the Fed and then wrote a book about how it is bad for America. 
Needless to say … she offers a unique perspective. 
"I was able to be there at the advent of taking interest rates to the zero bound, of venturing into this grand experiment of blowing up the Fed's balance sheet," Danielle says. 
All along the way, Danielle says, there were assurances that this move would be temporary and reduce the size of the balance sheet … but we now know it's neither of those things. 
In addition to quantitative tightening, currency in circulation around the world has been going up, and that pulls an additional amount of reserves out of the financial system. 
Danielle says that foreign central banks had been parking a lot of money at the Fed, because they have negative interest rates at home … doubling the effect of pulling reserves out of the system. 
The treasury had depleted its checking account … so they had to rebuild the balance. Now we're running trillion dollar deficits. 
And in a matter of weeks, the Fed has ramped up its own liquidity injection … something Danielle says we would have thought of as unheard of a year ago. 
So, it's going to be interesting to watch how things play out. 
Diversification in a bull market
Mark Skousen is a renowned economist and the longest standing speaker at the New Orleans Investment Conference. 
Mark is always in touch with the market cycle … and he has some observations of the current economy. 
"This is the longest-running bull market in our history, and this is the most disrespected stock bull market in history," Mark says. 
Mark also reminds us that diversification is key … and that different assets can perform very differently under the same economic conditions. 
"You have to take what the market gives you. So, you want to be positioned to see a turnaround coming, one way or another, and weather it," Mark says. 
Protecting your money 
Brien Lundin knows gold … and this conference is his showcase for what resources like precious metals can do for a portfolio. 
"Right now, we are in a confirmed gold and silver bull market. Everything is pointing toward much higher prices," Brien says. 
Big trends in the economy and geopolitics are pushing for much higher gold prices. Gold and silver are the primary ways that Brien feels people can protect themselves from monetary depreciation. 
"I would urge people to just learn about other investment classes. Ask the tough questions, and find the best way to protect your money," Brien says. 
To hear more from our interviews at the New Orleans Investment Conference … listen in to our full episode!
More From The Real Estate Guys™…
The Real Estate Guys™ radio show and podcast provides real estate investing news, education, training, and resources to help real estate investors succeed.
---
Love the show?  Tell the world!  When you promote the show, you help us attract more great guests for 

your

 listening pleasure!
Interviews recorded live at the 2019 New Orleans Investment Conference!
Host Robert Helms talks with an outstanding array of experts on precious metals, the Federal Reserve, economics, and investing including …
Money manager Peter Schiff, former Fed official Danielle DiMartino-Booth, billionaire Rick Rule, renowned economist Mark Skousen, and gold expert Brien Lundin.
Listen in and gain valuable perspectives into the many factors affecting the economy, jobs, interest rates, the financial system and more!
---
More From The Real Estate Guys™…
The Real Estate Guys™ radio show and podcast provides real estate investing news, education, training, and resources to help real estate investors succeed.
---
Love the show?  Tell the world!  When you promote the show, you help us attract more great guests for 

your

 listening pleasure!
There's a lot of change on the horizon as we sail into the new year.
To help us process it all, we dialed up some of the biggest brains we know to share their insights, perspectives, and predictions.
In part one of our two-part Predictions Panel, we'll have these smart guests take a look into their crystal balls and introduce the hot topics that will help YOU inform your investing decisions in 2018.
In this episode of The Real Estate Guys™ show, you'll hear from:
Your future-predicting host, 

Robert Helms

His predictable co-host, 

Russell Gray
John Burns

of John Burns Consulting

Frank Holmes

from U.S. Global Investors

Money Strong's

Danielle DiMartino Booth

Peak Prosperity's

Chris Martenson
---
Listen
---
Subscribe
Broadcasting since 1997 with over 300 episodes on iTunes!
---
Review
When you give us a positive review on iTunes you help us continue to bring you high caliber guests and attract new listeners. It's easy and takes just a minute! (Don't know how? Follow these instructions).
Thanks!
---
What is 2018 going to be like for investors?
This is the big question on everyone's minds. As real estate investors, there are a lot of factors that impact our marketplace. So, we need to look beyond the real estate market and examine the broader economy.
There are many variables that will determine how 2018 plays out … like the new tax law, the second year of the Trump administration, a new chairman of the Federal Reserve, record high stock markets, the rebirth of U.S. manufacturing, and international trade deals.
And that's just the beginning!
Any of our guests today could fill an entire show … and most of them have! But today we are just hitting the highlights. It's part one of our 2018 Predictions Panel.
What the Trump administration means for real estate investors
"Trump is a disrupter," says Frank Holmes of U.S. Global Investors, "but that's not necessarily a bad thing. Many positive changes can come because of that."
We've seen how other great disrupters … like AirBnB, Amazon, and Uber … have boosted marketplaces in the end.
"I think the government won't be able to raise rates too much and is going to do everything they can to maintain economic growth," Frank adds.
One of the biggest changes the Trump administration is facing in the new year is at the Federal Reserve. Money Strong's Danielle DiMartino Booth reminds us that President Trump has three vacancies to fill at the Fed. And A LOT is riding on who he chooses to fill those positions.
"2017 was clearly the year of the natural disaster, so we are seeing a 'sugar high' from the rebuilding that is happening in places like Puerto Rico, California, Florida, and Texas," Danielle says. "But we are also starting to see signs that the U.S. household is simply buckling under the strain of inflation."
How these Fed appointees choose to adjust rates could have a major impact on the economy … and that means the real estate market too.
What about the new tax cuts? John Burns of John Burns consulting predicts that the new tax cuts will be a boost to the economy, particularly to entry level buyers looking for median-priced homes.
Get educated on cryptocurrency
Cryptocurrency is a hot topic in the investment industry. From Bitcoin to Ethereum, it seems like everyone is rushing to get a piece of the pie. But what do our experts think?
"I am completely in love with the technology itself," says Peak Prosperity's Chris Martenson. "But it's hard to predict who is going to be the winner in the end. Which piece of cryptocurrency will survive and still be viable 10 years from now?"
For Chris, it's really too early to say. He likens it to when the technology to record movies and play them back at home hit the scene.
The core technology was amazing, but who could have predicted that it would evolve from VHS to DVDs to Blockbuster to Netflix?
"My advice would be to understand that when it comes to cryptocurrency, you are speculating," Chris says. "If you're interested in these assets, have a small portion of your speculative money there. This isn't investing at this stage. It really is just speculation."
Danielle agrees, "The exchanges of the world are not your friends. When it comes to cryptocurrency, I'm not saying avoid it altogether. Just remember that there is nothing backing this right now, so be careful."
Watch for signs of an economic downturn
They say what goes up must come down. So, it's natural in times of good economics to wonder when the next recession will arrive.
The number one most important thing in real estate is the economy. If any other sector collapses, the real estate industry will suffer too.
Pay close attention to other industries to spot indicators of economic change.
"After Hurricane Harvey, one of the things I will be watching most closely in 2018 is car sales," Danielle says. "They're a good sign of where the economy is heading."
Danielle also suggests monitoring economic conditions internationally. With so many geopolitical ties and trade deals, our economy relies heavily on the economies of other countries.
"I wouldn't be surprised if the catalyst for the next American recession came from somewhere overseas," Danielle says.
Real estate investors can also look within the U.S. market to monitor conditions. For John, one area to keep an eye on is the growth and supply of new homes coming to market.
"If you look at the numbers of new homes coming into the marketplace, you'll see that those numbers are pretty stagnant," John says. "Construction costs have gotten so out of control that many homebuilders aren't able to grow their businesses over time."
However, John says that right now, he feels there aren't any major markers pointing toward recession in the real estate industry. But it's always a good idea to keep an eye out for potential risks.
In the words of Frank Holmes, "A lot of money has gone into real estate, so I think it is going to remain attractive to investors."
Now you … the investor … get to take all these ideas and ask, "What does it mean to me?"
And there's more information to come next week in part two of our Predictions Panel. Tune in so you can gather even more facts and be ready to make a plan for a profitable 2018.
---
More From The Real Estate Guys™…
The Real Estate Guys™ radio show and podcast provides real estate investing news, education, training and resources to help real estate investors succeed.
We're just two weeks removed from an epic educational and networking experience at the New Orleans Investment Conference.
While we were there, we threw a little private party and Robert Kiyosaki, Peter Schiff, Chris Martenson, and Brien Lundin all showed up to hob-nob with our listeners.  Very fun.
During the conference, Robert Helms emceed a fascinating panel called The Future of Money, with panelists Doug Casey, Danielle DiMartino Booth and Chris Martenson.
(Side note: Chris Martenson, Brien Lundin and Peter Schiff are all confirmed for the 2018 Summit at Sea™ … and we're still recruiting several other VERY notable speakers.)
It's clear the future of money and wealth is on the threshold of MAJOR change.
For most people "the dollar" is synonymous with money because their income and wealth are denominated primarily in dollars. So the future of the dollar is an important topic.
Right now, the U.S. dollar is the world's reserve currency … and Treasuries are considered the safest, most liquid place to save excess dollars.
Treasuries are Uncle Sam's IOUs.  They're technically called bills, bonds, and notes … but they're all debt.
Treasuries also play a major role in how market interest rates are determined … so if you're a user of debt, the future of Treasuries affects you also.
Yields (rates) and prices of Treasuries are a function of supply and demand.
Like apartment buildings, when investors bid prices UP, yields (like cap rates) fall. 
You may already know it, but just in case, the math is simple:  Income / Price = Rate
For example, $60,000 net operating income on an $800,000 property is a 7.5% cap rate. 
If investors bid the property up to $1 million, it's $60,000 / $1,000.000 = 6% cap rate.
So high demand creates upward pressure on prices, and downward pressure on yields (cap rates).  Make sense?
The same with Treasuries.  As long as demand is robust relative to supply, interest rates are low.  Strong demand for Treasuries means low interest rates.
If anything substantially alters the supply / demand equilibrium in Treasuries, YOUR asset values and interest rates will feel it.
Lots of government debt means lots of Treasuries for sale.   We're pretty sure that's not changing soon.
But TOO MUCH supply means lower prices.  Just like when lots of houses in a neighborhood are for sale at the same time.
DEMAND for Treasuries comes from private investors (small and large), and political investors (governments and central banks).
Private investors buy Treasuries to park large amounts of cash, use as gambling chips in the Wall Street casinos, or serve as collateral in complex financial transactions.
Governments also buy Treasuries as a place to park their reserves.  China and Japan are at the top of the list with over $1 trillion each. 
Treasuries are denominated in dollars.  So countries buy dollars with their own currency, or sell things to the United States and get paid in dollars … then use those dollars to buy Treasuries.
To keep the worldwide economy going, Uncle Sam issues lots of Treasuries and the Fed prints lots of dollars.
As long as everyone trusts the dollar, it's all hunky-dory.  And this is why so many of our big-brained friends are concerned. 
As we chronicle in our Real Asset Investing special report, China's been making substantial moves to undermine the dollar as the world's reserve currency.
We recently commented on this … and the story continues to unfold.
Here's the quick backstory …
When the dollar became the most trusted currency on earth in 1944 it was backed by gold.  In 1971 Uncle Sam defaulted on the gold backing.
Not surprisingly, the world dumped dollars which triggered excessive inflation (rising prices, loss of purchasing power).  The U.S. quickly came up with a plan to save the dollar.
Uncle Sam made a deal with Saudi Arabia … for oil to ONLY be sold for dollars and the Saudi's would invest their profits in Treasuries.  Clever.
Then the Fed raised rates to nearly 20% to "break the back of inflation."  If you wonder why inflation is scary, look at life in Venezuela right now.
Inflation is caused by too many dollars in circulation relative to goods and services available.
High interest rates slow borrowing.  It's a long story, but new dollars are born when you borrow.  Reducing borrowing slows the birth of new dollars.
High interest rates also suck excess dollars into banks and Treasuries, as people and nations save for yield (interest).
These moves shifted demand for the dollar from Uncle Sam's savings (gold) to the oil and bond markets. 
Back then, the U.S. had the biggest manufacturing economy, most productive workforce, the strongest military, and very little debt.
Of course, MANY things have changed … and more change is likely coming to an economy near you.
Today, no one cares about gold … except China and Russia, who are accumulating hundreds of tons a year.  Hmmm… that's interesting.
Coincidentally, Russia and China are the #2 and #3 military powers in the world behind the United States.
China is now the largest manufacturing economy and top importer of oil.  Russia is the #2 seller of oil … behind (wait for it …) Saudi Arabia.
Russia and China recently made a deal to trade oil in Chinese currency (the yuan) … instead of dollars.   
China already has major oil producers Iran and Venezuela on board the petro-yuan train.
And now there's talk China will "compel" the Saudi's to deal in yuan too.  When you're the big customer, you have negotiating leverage.
China also recently announced plans to create a yuan-denominated oil contract, which some say is a big step towards creating a robust yuan-backed bond market.
And to top it all off, it's been reported China is flirting with the idea of backing those petro-yuan contracts with gold.
The Chinese are infamous for seeing a good idea and copying it. 
Right now, it seems China has reverse-engineered the dollar's rise to dominance and is simply copying it … and it looks like they're making steady progress towards their goal.
The BIG questions are …
What does it mean to YOU and what can YOU do to grow and protect YOUR wealth?
Of course, that's a HUGE discussion and we're working on something BIG to address it.
For now, when you think about the future of money and wealth, here are some things to consider …
Investors, many probably born after 1971, are piling into Bitcoin … driving it up at an insane rate.
Motives we've heard for Bitcoin-mania include moving wealth into an "asset" which can't be simply printed out of thin air.
Interestingly, Bloomberg reports that online searches for "buy Bitcoin" have exceeded "buy gold." 
Some use the border-less nature of Bitcoin to escape capital controls and discreetly move wealth out of totalitarian jurisdictions. 
Of course, some are buying Bitcoin simply because "it's going up" and they want to strike it rich in dollar terms.
Meanwhile, plans have been announced to launch a Bitcoin futures market … just like already exists for gold.  
Ironically, futures markets are the very mechanism many pundits claim gold prices are suppressed with … to discourage those concerned about the dollar from seeking safety in gold.
We'll see what happens to Bitcoin.  Meanwhile, Russia, China and several other nations continue to accumulate gold.
As for the U.S., it's all about the red-hot stock market.
Of course, as our friend Simon Black points out, the top performing stock market is Venezuela. So a booming market isn't necessarily the bellwether of a healthy economy.
Where does real estate fit into all this?
History says real estate fares pretty well when shift happens.
Even in chaotic financial times, people still need a roof over the head, crops still need to grow, commerce goes on … and real estate is at the center of human activity.
Of course, that doesn't mean all real estate investors everywhere make it. 
We took it hard in 2008 because we weren't prepared for a sudden shift.  We're working hard to be better prepared today.
One thing's for sure … there's never been a more important time to get SERIOUS about your financial education and strategic network.
Until next time … good investing!
---
 More From The Real Estate Guys™…
The Real Estate Guys™ radio show and podcast provides real estate investing news, education, training, and resources to help real estate investors succeed.
We were lucky enough to spend some time at the New Orleans Investment Conference, the longest-running investment conference in the United States.
In this episode, we chat with three expert guests. They share their expertise on all things investing, from cryptocurrencies to gold, the Federal Reserve to commercial real estate, the international oil market and the U.S. dollar.
Our guests touch on real-estate-specific issues, but they also give us the big picture about what's going on in the financial space … and how that will affect investors of all types.
PLUS … our three guests have never before been featured on The Real Estate Guys™ show. Listen in to hear brand-new, timely insights from these money pros!
In this episode you'll hear from:
Your top-dollar host, Robert Helms
His dollar-short co-host, Russell Gray
The godfather of real estate, Bob Helms
President of Neptune Global, Chris Blasi
Author of Fed Up, Danielle DiMartino Booth
Senior editor of the website International Man, Nick Giambruno
---
Listen
---
Subscribe
Broadcasting since 1997 with over 300 episodes on iTunes!
---
Review
When you give us a positive review on iTunes you help us continue to bring you high caliber guests and attract new listeners. It's easy and takes just a minute! (Don't know how? Follow these instructions).
Thanks!
---
Cryptocurrencies and precious metals, oh my!
Chris Blasi is an expert in all things money. He founded the precious metals exchange Neptune Global and has patented a new way to invest in metals.
We asked him to give us his insights on the cryptocurrency trend.
"Cryptocurrencies are all the rage," he told us. That doesn't mean they're always the best choice.
Cryptocurrencies are digital currency backed by blockchain software. That means it is susceptible to the same issues as other software, like code issues, storage databases, and scaling.
Bitcoin is the big name in cryptocurrency right now, but there are hundreds of initial coin offerings, or ICOs, put on the market every day as people create new cryptocurrencies.
These cryptocurrencies have cost investors millions, Chris warns. "People need to step back and look at the market more closely" before making the jump to investing in cryptocurrencies, he says.
"Cryptos are actually a polar opposite of gold," Chris says. Gold is a tangible asset, while cryptocurrencies are entirely digital.
That doesn't mean he's saying yay or nay to digital currencies … only cautioning investors to understand what they really are.
"Cryptos offer speculative gains," he notes. "Do your homework and invest in moderation."
Nick is actually an expert in gold … he developed a patented unit of trade for precious metals, the PMC ounce. It's a unit of trade that corresponds to proportions of physical gold, silver, platinum, and palladium.
Using real-time technology, investors can buy and sell PMC ounces of metal immediately through Neptune Global.
The goal is to offer a turnkey precious metals fund … backed by real assets. And the PMC ounce has been architected to capture the blended return of each metal, smoothing out the volatility of trading in just gold or silver, for example.
Fed up with the Federal Reserve
Danielle DiMartino Booth has dipped her feet into all matters related to money. She has experience in private and public equities, worked as a finance journalist, and spent nine years at the Federal Reserve. She recently published the book Fed Up, her take on what's wrong with the Federal Reserve.
We started by asking Danielle to give us an overview of the Federal Reserve.
The Fed is a quasi-public organization that is intended to function as the central bank of the United States.
Unlike some conservative politicians and finance experts, Danielle doesn't want to abolish the Fed. She gave us her take on what we need to do to reform the Fed:
Go from a dual mandate to a single mandate. The current Federal Reserve operates on a dual mandate of 1) protecting the value of our dollar and stabilizing prices and 2) maximizing employment. Danielle is in favor of completely dropping the labor mandate, which she believes would help keep both inflation and the value of the dollar in check.
Reduce the number of local Federal Reserve banks from 12 to 10 and add a bank to the West Coast. In a largely cashless society, the need for so many districts has clearly dissipated, says Danielle.
Hire knowledgeable people who represent regional economies. Get rid of the majority of the regulators in the Federal Reserve. Instead of hiring PhDs, hire people who actually understand the inner workings of the U.S. financial system.

 

Give each district a permanent vote on the federal open market committee, and change the complexion of the Federal Reserve board so it's composed of people who are actually on the receiving end of the policies the Fed makes.
Danielle is ridiculously knowledgeable about the Fed, but she also had a lot to say about real estate. We asked for her thoughts on the real estate market.
"Investors are missing the forest for the trees," Danielle says. "I'm seeing the forest."
Danielle notes that commercial buildings are overbuilt right now, and that abandoned B- and C-class malls and retail structures can only be repurposed for so long. That glut of overdeveloped, centrally located land will cause an oversupply problem, she says.
Another problem? "There are not enough low-cost homes." We are facing a housing shortage that will only get worse in the next 20-30 years.
The people who benefit most from the overall real estate situation, Danielle says, are the people who are perceptive and get in while the fire is still burning and prices are at rock bottom.
The yuan, the petrodollar, and what it means for YOU
Nick Giambruno is a reporter and editor for Casey Research, specifically their International Man website.
We asked him about an intriguing article that appeared in the news for about a half second.
It's about China's hopes to price oil in the yuan (instead of the U.S. dollar) using a gold-based futures contract.
Why is this significant? Nick walked us through what this could mean.
If China is successful, "This will usher in a new era in the international monetary system," says Nick.
A quick history lesson:
In 1971, Nixon ends the Breton-Woods system; the dollar is no longer backed by gold

To preserve the value of the dollar, Kissinger creates the petrodollar system, in which the U.S. government agrees to provide protection to Saudi Arabia in exchange for oil being priced in U.S. dollars

The petrodollar system gives other countries an incentive to hold U.S. dollars
If China goes forward with its new money mechanism, it could divert 400-600 billion dollars in oil sales every year that would normally go through U.S. currency.
This could have a HUGE impact on international financial markets. Oil is the most valuable commodity in the world right now … essentially, Nick says, "China is going for the jugular of the U.S. financial system."
How does the breakdown of the petrodollar concern you? "The breakdown of the petrodollar will have clear consequences for interest rates." And as we all know, interest rates are the price of money.
We hope you learned something new from our expert guests! Now go out and make some equity happen!
---
More From The Real Estate Guys™…
The Real Estate Guys™ radio show and podcast provides real estate investing news, education, training and resources to help real estate investors succeed.