Personal development guru Tony Robbins reminds people …
"Success leaves clues."
The idea is that success isn't purely a product of blind luck or extreme innate ability. For guys like us, that's REALLY good news.
Success is much more a matter of developing the knowledge and discipline to take aggressive action based on proven patterns and principles.
So if you carefully observe both what a successful person does and how they think, you can often replicate their thinking, behavior, and results.
Similarly, if you've had success in one area of life, you can probably apply those principles to other endeavors and achieve success there too.
That's why we pay attention to successful people … even those who aren't real estate investors.
So we perked up when we saw this headline …
Warren Buffett offers his 2 best pieces of advice for aspiring young investors
– Yahoo Finance 4/28/20
Of course, notwithstanding his investment in Berkshire Hathaway Home Services, Warren Buffet isn't really a real estate guy.
But Warren Buffet is arguably one of the most successful, famous, most admired investors in modern history. There's probably a lot to learn from him.
And since we need a timeout from our intense monitoring of the macroeconomic tsunami forming on the horizon …
(we'll do a deep dive on our upcoming Crisis Investing webinar)
… today we're looking at what real estate investors can learn from Warren Buffet.
After all, at nearly 90 years old, Buffet has seen his fair share of crises. Few people on earth are as experienced at navigating stormy economic times and building wealth in spite of frail financial infrastructure.
So according to the Yahoo Finance article and accompanying interview video, Buffet's first tip is to learn accounting.
Tip number two is do NOT invest based on charts (an approach referred to by stock traders as "technical analysis"), but rather to focus on "buying good businesses instead."
As with most brilliant people, there's a lot of wisdom packed into just couple of sentences. So let's take a moment to unpack it and look for principles we can apply to real estate investing …
TRADERS attempt to buy low and sell high … going from cash to asset to cash. The mindset is to accumulate cash.
INVESTORS seek first to acquire a stake in a profit-generating enterprise. They focus on accumulating cash FLOW … or what we call the ongoing efforts of others.
Of course, they're happy to buy low and enjoy some capital gains too. But the purpose of buying is to acquire cash flow.
In real estate, flippers and wholesalers are TRADERS … they hustle to go from cash to asset to cash.
The difference between a stock and real estate trader is the real estate trader has the ability to improve the asset (add value).
So the real estate trader has some degree of control over creating the capital gain they wish to realize. The stock trader does not.
But whether in stock or real estate trading, the long-term financial performance (the accounting) is less important than the short term "mood of the market" (the technicals).
If the market is hot and new buyers are piling in … especially if those buyers are equipped with cheap credit … then it's a lot easier to sell high to the next guy.
This investment philosophy is sometimes called "The Greater Fool" because your exit always requires someone coming along willing and able to pay more.
And when rising prices are dependent upon healthy credit markets and abundant jobs, and one or both crash, the line of greater fools gets short real fast.
So the challenge, as many traders just discovered, is hot markets can turn cold quickly … and you can end up a reluctant long-term holder.
Of course, with leverage (margin on stocks, or mortgages on real estate), you may not be able to hold on for the long-term. Then it's a wipe out.
Mortgages are far more forgiving than margin debt on securities, but negative cash flow on a negative equity property is no fun either.
On the other hand, real estate INVESTORS are much more like Warren Buffet …
… except instead of buying businesses, real estate investors are looking to populate portfolios with profitable cash-flow producing properties.
This is a very timely discussion, because in challenging times like these, QUALITY matters.
And when it comes to sound investments, quality is cash flow.
To survive and thrive long-term, it's important to look for sound properties … in relatively strong markets … managed by great teams … and serving a viable demographic.
Yes, many markets are weak now … and getting weaker. Ditto for demographics. But some aren't. And some are well-positioned to bounce back better when things open up again.
So it's not all doom and gloom. In fact, markets which are dipping now, but positioned to bounce back soon, could present great acquisition opportunities.
This isn't the time to sit out or tip toe through the trauma.
However, you'll need to know how to look at the operating financials of an income property … the accounting of real estate.
Warren Buffet says, "that's got to be like a language to you."
In other words, you're not looking at the entrance price, exit price, and profit potential. You're looking at how to hold for the long term in between.
The Yahoo article refers back to an annual letter Buffet sent his investors way back in 1988 …
"Our favorite hold time is forever."
– Warren Buffet
In Seven Habits of Highly Effective People, Steven Covey explains it's important to "begin with the end in mind."
When you approach real estate as a commodity to trade with your end game being cash … then you'll focus on short term circumstances and structures to produce short term results.
Then, at the end of the transaction all you end up with is cash.
Worse, cash in the bank pays next to no yield, and with the Fed printing trillions, there's a possibility (probability) cash will lose value.
So to protect your "profit" you'll need to quickly find another asset to buy.
But when you approach real estate as a "going concern" … a business … then you underwrite, structure, and manage it very differently … for the LONG term.
It's not a date, it's a marriage.
This matters more than ever right now …
It's not a stretch to think prices for many properties will be falling as the damage done by the COVID-19 shutdown permeates through the economy.
We expect a big chunk of the damage to metastasize through credit markets, further weakening the economy and letting a lot of air out of property prices.
This is a very challenging environment for real estate traders. It's hard to buy low and sell high when prices are falling faster and farther than any value you might add.
Meanwhile, many investors will sit on the sidelines and let viable deals go by because they don't want to "pay too much".
But if you have a 10 or 20 year hold horizon (remember … "our preferred hold time is forever") …
… it's less important what you pay today versus having a viable property and structure you can live with long term.
Sometimes prices can fall so you could theoretically buy lower. But if it's because the availability of capital or credit if limited, it might hider your ability to buy with an optimal structure.
Also, real estate isn't a static commodity. If the property is in good shape and you pass at the higher price, the lower later price could be because the condition of the property or tenant mix deteriorates.
So sure, you might wait and get the lower price, but is it a better buy? Maybe not. That's why we say if the deal in front of your make sense, buy it.
Lessons from Warren Buffet's career suggest that quality is present in all markets.
The time to buy is when an individual deal makes sense and can be structured for the long haul.
If the bust becomes a boom, all ships rise with the tide.
But if the boom becomes a bust, only the well-structured property ownerships will survive to the next boom.
Investing is different than trading. And success is simply a matter of focusing on the relentless execution of the boring basics.
Sure, it's fun to flip the hot property and find yourself neck-deep in a pile of green paper.
And if you're short on liquidity, you may need to do that from time to time (though we prefer syndication as a preferred path to having more cash to invest with).
But if you're aspiring to build a portfolio of properties and a pile of passive income, then it's wise to take a long-term approach and focus on fundamentals as a proven path to resilient prosperity.
Until next time … good investing!
Just when you thought things couldn't get any more insane, the price of oil dropped all the way to NEGATIVE $37.
Of course, it bounced back to a positive (but still very low) price of about $12.
We're guessing there's a big opportunity somewhere in all of that … just like if rents crashed temporarily. We'll look into it.
Meanwhile, Uncle Sam is rolling out Free Stimulus Money Phase whatever … all freshly printed by the (privately owned) Federal Reserve.
We're not sure how many dollars the Fed can print before dollar-holders start moving into something else. Russia dumped dollars for gold quite a while ago.
Looks like Bank of America thinks more investors will follow suit …
Bank of America recently RAISED its 18-month dollar price target for gold to $3,000 an ounce … 50% higher than gold's all-time high …
… because "the Fed can't print gold." (the title of B of A's report).
So it's not just Peter Schiff, Robert Kiyosaki and Jim Rickards who think the dollar could be headed down … and gold is where many will flock for safety.
If you're a nose-to-the-grindstone Main Street real estate investor and haven't paid any attention to the dollar, gold, and oil …
… it's time to wake up and smell the crisis.
Because as we discussed in our last muse … and the one before that … the fundamental flaw in the financial system is too much debt.
We won't beat that horse again except to say it seems the Fed is betting the dollar is strong enough to paper over all of the debt and neither will implode.
So the question every investor … including real estate investors … should be considering is …
… will this economic shutdown and money printing result in inflation or deflation?
Inflation makes your rents (and expenses) go up. At least once it makes its way through the entire system.
Of course, wages haven't seen much inflation in a long time. So demand-driven rising rents actually pushed some people down the ladder or out onto the streets.
Inflation causes equity to happen all by itself … no hammer, paint, or new carpet needed.
Inflation makes debt easier to pay off.
That's why all borrowers, including indebted governments, LOVE inflation … and central banks work furiously to create it.
Of course, deflation is the opposite of all that.
Deflation causes equity to disappear and wages and rents to decline. It makes the mortgage payment harder to deal with.
Deflation causes debts to go bad, which is why banks (lenders) are scared to death of it.
Once a deflationary spiral begins, it's really hard to stop it. Ask Japan.
Deflation (or preventing it) is what the Fed's "price stability" mandate is REALLY all about.
So the Fed's not interested in keeping prices low … it's trying to keep them HIGH and rising at least 2% per year.
But as the Rolling Stones said and the Bank of Japan can attest … you can't always get what you want. At least not exactly when, where and how you'd like.
So will it be INFLATION or DEFLATION?
Yes. At least in terms of prices. Both can be present at the same time, and we're already seeing it. Gold is up while oil is down.
That's because rising and falling prices are factors of currency supply, leverage, and supply vs. demand.
When the Fed prints money, it increases currency supply. If you focus solely on that, you see hyper-inflation. After all, they're printing TRILLIONS.
But when credit markets collapse (the reason the Fed is printing), leverage decreases … letting air OUT of prices.
That's why real estate values plummeted in 2008. Anything dependent on financing falls when financing fails.
And when supply is short in the face of demand … prices rise … if you can get product at all. Think of recent price gouging in medical masks or toilet paper.
Conversely, when demand disappears in the face of strong supply … prices collapse … as just happened in oil.
Currency supply, leverage, supply and demand are like three tension wires holding an old-fashioned TV antenna upright.
The trick for the wizards behind the curtain is to balance them so prices remain "stable" … which for the Fed means plus 2 percent per year.
The trick for a lowly Main Street investor is to watch all this …
… and then accurately anticipate what's likely to happen and auickly position to avoid catastrophe and capitalize on opportunities.
It's also important to consider whether the factor causing the shift is permanent or temporary.
Will oil demand be this low forever? For a while? For a season? What about unemployment? Dollar demand?
We know … it's a little complicated. But it's not rocket science. And it's worth the effort to gain context for all the non-stop info in the daily financial news.
Armed with context and information, your mission is to thoughtfully consider what to do in different scenarios.
This is a VERY IMPORTANT exercise RIGHT NOW … because everything is changing so fast.
The time to design the fire escape isn't when the house is on fire. And there's already a fair amount of smoke. This is no time to hit the snooze button.
We're going to leave you with some questions to ponder for now, while we get back to work on the upcoming Coronavirus Crisis Investing webinar …
If unemployment remains high and wages fall, then which geographic markets, demographic markets, and product niches are likely to win and lose?
If credit markets seize up as badly or worse than 2008, how will your current portfolio of deals, debt and equity be affected?
If real estate prices collapse, what can you do NOW to mitigate the risks and capitalize on opportunities?
And the super-bonus extra-credit question …
If the dollar loses reserve currency status, what happens to your portfolio, liquid net worth, and purchasing power? How can you hedge?
Hey, no one said real estate investing is paint by numbers.
Diligent investors need to think, imagine, and mastermind with each other to find creative ways to survive and thrive.
You can't control external factors, but you can decide how to react. Do your best to accept the challenge and enjoy it.
After all … "We're all in this together."
Until next time … good investing!
In this week's perusal of the news, this headline caught our attention …
Bank of America declares the "end of the 60/40" standard portfolio 
Market Watch 10/15/19
We know it SEEMS like a pretty benign article … irrelevant to real estate investors. But au contraire mon frère …
There's actually quite a bit of useful intelligence packed into BofA's thesis.
Here's what they have to say …
"Investors have long been told that the ideal portfolio should carry 60% of its holdings in equities and 40% in bonds, a mix that provides greater exposure to historically superior stock returns, while also granting the diversification benefits and lower risk of fixed-income investments."
This, as they say, is "conventional wisdom" for paper portfolio strategy. It's basically a straddle between principal risk (stocks) and safety of principal with income (bonds).
Except in today's topsy-turvy financial markets, BoA admits this no longer makes any sense …
" 'The relationship between asset classes has changed so much that many investors now buy equities not for future growth but for current income, and buy bonds to participate in price rallies,' [says Bank of America] …"
Stocks for income and bonds for price speculation? That's a substantial role-reversal.
Before we dive into the real estate ramifications, let's dig a little deeper into the essence of their position …
It's easy to understand the first part … an ideal portfolio hedges both inflation and deflation while positioning for equity growth, yield, and protection of principal.
Of course, real estate can do all that MUCH better than stocks and bonds. But we'll come back to that in a moment.
The bigger revelation in this article is BoA's admission that paper assets aren't working properly right now.
This is something most Mom and Pop investors (and their financial advisors) aren't fully aware of. If they were, this BoA research note wouldn't be newsworthy. But it is and that's telling in and of itself.
Here are the problems in a nutshell …
Bonds are producing next to no yield. They're next to useless for the production of income, as any pension fund manager can tell you.
Bonds are in a bubble … significantly over-priced. That's why bonds produce no income …
(A bond's price is inverse to its yield, so low yield equals high price … and ridiculously low yield equals ridiculously high price.)
When any asset price exceeds fundamental valuation, there's a possibility … in fact, a high probability … the bubble will deflate, and the price will fall.
This means as a vehicle for adding income and preservation of capital to a balanced portfolio, bonds are failing on both counts.
Bonds have now devolved into nothing more than gambling chips for speculators in the Wall Street casinos …
… and tools for economic intervention vis-à-vis interest rate manipulations by central banks.
In fact, it could be argued that central banks aren't even focused on the economy. After all, why lower rates when the economy is "booming"?
More likely, the financial system is far more fragile than anyone cares to admit … and central banks are trying to prevent collapse.
Remember, bond values are inverse to yields. If rates rise, bond prices fall.
With TRILLIONS of dollars of bonds leveraged throughout the system, falling bond prices could trigger a chain reaction of margin calls.
Think 2008 on steroids.
Once you understand all this, the logical conclusion is …
" 'there are good reasons to reconsider the role of bonds in your portfolio,' and to allocate a greater share toward equities.
Ya think?
By now you may be thinking, "So what? I'm a real estate investor. I don't own bonds."
Smart. But most real estate investors make liberal use of credit markets. When bonds implode, they often take credit markets with them.
Real estate is a lot more challenging when credit markets are broken. And it's downright deadly if you're not structured IN ADVANCE to weather frozen credit markets.
But why does BoA sound the alarm now? Because …
" '…this is happening at a time when positioning in many fixed-income sectors is incredibly crowded, making bonds more vulnerable to sharp, sudden selloffs when active managers re-balance,' "
In other words, as portfolio managers wake up to the risks of bonds and scramble to get out before the crowd … they become the crowd … and WHAM, the bottom falls out.
The credit market collapse of 2008 converted us into avid bond market watchers. But there's also some opportunity here.
The core message of the BofA research note is …
" [BoA] advise[s] investors to add more exposure to equities, particularly stocks with high dividend yields in under-performing sectors … which can be bought at inexpensive valuations."
To translate this into real estate investor …
Stocks or "equities" represent ownership in operating businesses.
In real estate, operating businesses are things like an apartment building, a self-storage complex, a mobile-home park … or on a small scale, a rental home.
"Dividend yields" are operating profits distributed to shareholders … just like real estate rental income distributions to property owners.
"Under-performing sectors" could be likened to regional real estate markets or product types and price points which aren't over-bid.
Of course, BoA doesn't speak real estate investor, so they're talking paper assets.
But the economic conditions they see and the actions they recommend in response not only make sense, they make the case for real estate investing.
After all, real estate provides a hedge against inflation. Over time, as the currency loses value, real estate's value denominated in currency tends to rise.
And FAR better than bonds, whose yield is fixed, rents also tend to rise over time in response to inflation.
Of course, if deflation occurs, the value of the income stream becomes more valuable. And as prices fall, tenants purchasing power increases.
And even if a property falls in value 40% and never comes back (unlikely) …
… if you only put 30% down and the tenants eventually retire the 70% loan, you're still "up" … apart from the tax breaks and cash flow along the way.
Best of all, real estate investors can use lots of relatively inexpensive long-term debt without fear of a margin call.
Of course, mortgages are only available when credit markets are healthy, so now's arguably a good time to stock up on cheap long term debt.
However, just because real estate is awesome, it doesn't mean real estate is without risk. Pay close attention to cash flow.
Still, compared to nearly every other investment vehicle, real estate arguably offers a lot less risk and more resilience against a variety of economic changes.
And unlike stocks and bonds which are essentially commodities traded in global exchanges where it's hard to find a "hidden deal" … real estate trades in extremely inefficient local markets.
And because every property, neighborhood and ownership is unique, it's much easier to buy a property at an "inexpensive valuation".
So whether you're only investing in your own account, or profiting from sharing your expertise with other investors, it's encouraging to realize …
… real estate is a powerful solution to the challenge of building a resilient portfolio in changing times.
Sometimes when the world seems to be spinning out of control and not much makes sense, it's helpful … even necessary … to cling to something stable.
Headlines are filled with wars, rumors of wars, natural disasters, senseless murders, endless divisive vitriolic political rhetoric, greed, corruption, hypocrisy …
And that was just last week.
No wonder so many Americans love to just veg out and get away from it all by watching some football … oh wait.
When it comes to investing, it's easy to go "full turtle" … retreating into our shells, hunkering down until the storm passes.
History says that's not a winning strategy.
After all, there have ALWAYS been wars, disasters, corruption, and a zillion reasons to pull the covers over our heads and wait for morning.
But is there ever a time when looking back 20 years, you wish you would NOT have bought more real estate?
We're guessing folks in 2015 wish they bought more in 1995.  And those in 1995 probably wish they bought more in 1975 … and those in 1975 wish they bought more in 1955 …
You get the idea.  And if you know history, there was a LOT of crazy stuff that happened in the world during each of those 20-year periods.
But one thing's been SURE … real estate's been among the safest places to build and protect wealth from the storms.
Yes, the cynics out there can point to individual cases where a real estate investor took some lumps in a downturn.  We're on that list for 2008.
But it wasn't real estate's fault … it was how the portfolio was structured.
Otherwise, how do you explain people like Ken McElroy and many others who THRIVED with real estate investing during the same period?
It's easy to ride an upside wave on a sunny day when a rising tide is lifting all boats.  Everyone's an expert sailor in good weather.
But when the storm comes, you find out who really knows how to sail and has prepped their ship for the INEVITABLE tough times.
However, there's a BIG difference between being in just a rowboat versus a truly seaworthy vessel.  The rowboat is much more easily tossed about in rough water.
So with everything going on in the world … and real estate getting tossed into the conversation of bubbles about to burst in all "asset classes" … we thought it's a good time for …
Making the Case for Real Estate
This could be a book, so we won't expound each point.
We'll leave it to you to think, research, debate, and discuss these items with your friends … even and especially those who are prone to disagree.
Real estate is eternal, essential, and easy to understand. 
It's been around forever and will continue to be necessary to support human existence.
The business model is simple … people or businesses use your property and pay you rent.  No Ph.D. needed.
Real estate markets are inherently inefficient.
That might sound bad, but it's good.  The less of a commodity something is, the easier it is for pricing to be more subjective than objective.
Real estate markets are really hard to manipulate.
Many paper asset markets are "influenced" by power players to create spreads through profitability.
Because traders can't deal in large blocks of properties to push prices around … they don't.
Real estate is supported by the power players.
To the extent real estate can be manipulated, all the incentive for anyone big enough to do it … government, central banks, industry … is to support it.
No one attacks real estate to drive it down.
Real estate is financeable with cheap long-term debt.
Even 20% down with an 80% loan, producing 5 to 1 leverage, is considered "conservative" … and qualifies for some of the cheapest long-term money in the market.
There's no margin call if a property's value drops.  As long as you keep making those payments … using the tenant's money … you're okay.
Real estate mitigates counter-party risk.
This is a REALLY important point because we're guessing the VAST majority of paper asset investors are quite unaware of the counter-party risk pervading their portfolios.
Bank accounts, brokerage accounts, insurance contracts, bonds (and any mutual fund or investment containing bonds) are FULL of counter-party risk.
When you own real estate, you own it.  It's a real asset, not a promise.  It's not someone else's liability, where if they default you have nothing but an IOU.
Real estate allows you to switch out debtors.
Some might argue if a tenant defaults on their lease, it's the same as if a bond issuer defaults on their payments.
No.  Real estate is VERY different.
To our previous point, if a bond issuer defaults, your bond is worthless.  It's only a promise whose value is dependent on the counter-party (the bond issuer).
When a real estate tenant stops paying, you still have the property.  You can evict the tenant and replace them with someone who will pay.
Good luck doing that with a bond.
Real estate provides a hedge against both inflation and deflation.
You might have to put your thinking cap on for this one.
Obviously, with inflation, real assets go up in dollar value.  Inflation is why a 3-bedroom home purchased in 1960 for $10,000 is worth $200,000 today.  The dollar got weaker.
Deflation is the opposite.  The dollar gets stronger (try not to laugh) and it takes LESS dollars to buy the same real asset.
So now, a $200,000 property might fall to $100,000 or less.
But if you only put 20% down … or $40,000 … and the tenants (whose paychecks goes farther as prices are falling) pay off your property …
… at some point, you have a property that's paid for.  So you're in for $40,000 and the property is "only" worth half what you paid for it, or $100,000.
Did you lose?
Real estate provides certainty in an uncertain world.
We could go on and on, but there's the point …
There's no guarantee with investing.  It's about taking thoughtful, mitigated risks for an attractive risk-adjusted return.
And while you can't just throw a dart at a map, pick any property and haphazardly structure the deal, financing, and management …
… history says properly structured properties in solid markets are proven long-term winners no matter what's going on in the world.
Your mission, should you choose to accept it, is to …
… focus your education and networking on finding markets, teams, and properties which provide a high level of certainty in uncertain times.
Until next time … good investing!
---
 More From The Real Estate Guys™…
The Real Estate Guys™ radio show and podcast provides real estate investing news, education, training, and resources to help real estate investors succeed.
The future of money, inflation, and deflation are just a few of the recent questions topics we've received from you, our listeners. So many great questions piled up in our email grab bag, Walter could barely carry them into the studio.  Of course, Walter's got those skinny little bird legs… So, let's dive into your questions on real estate markets, condos, deflation, the future of money and how it affects you as an investor.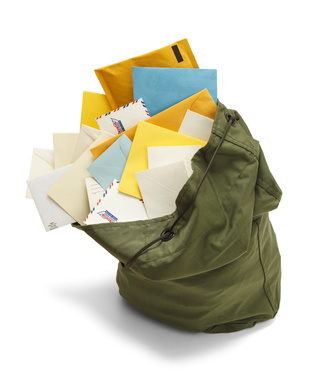 In the studio behind the silver microphones of The Real Estate Guys™ radio show:
Your intrepid educator and host, Robert Helms
His inept communicator and co-host, Russell Gray
The ageless Godfather of Real Estate, Bob Helms
Choosing a Good Real Estate Market
It's no secret that real estate prices have risen in many markets.  And because of this, investors are looking for places where properties are more affordable.
Long time listeners know we think all things being equal…affordable markets will be a safer place to be in the next decade or so.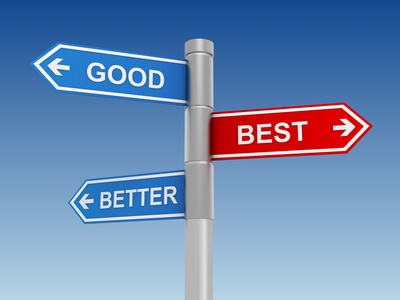 BUT…all things aren't equal in all markets.
So when a young listener asks our opinion of Detroit as a real estate investment market, we had to take a step back and discuss what makes one market preferable to another.
After all, "good" has to be answered in the context of, "Compared to what?"
So tip #1 is…pick at least two markets to compare.  Not seventeen.  Just two or three.
Next, look for economic drivers.
What makes that market tick economically?  There should be several things.  If there aren't, then you need to move on.
Look at population and migration trends.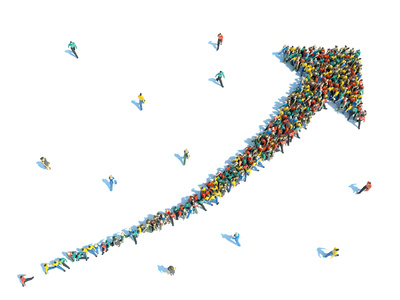 More people equals more demand for real estate.  Growing population and people moving in means upward pressure on rents and prices….and vice versa.
Look at infrastructure.
Schools, transportation, healthcare and retail are biggies.  The more and better of these essential "bones" that exist in a market, the more likely people and businesses will want to move there…or stay.
Consider the financial health of the government.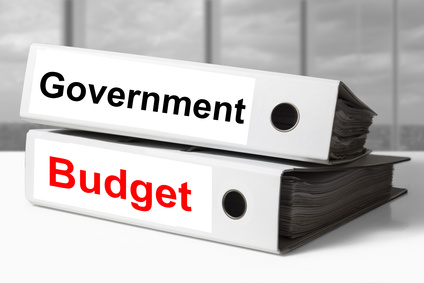 Is it able to provide essential services, improve infrastructure and maintain an environment conducive to economic growth?
A municipality that can't afford to pay its police or maintain its roads, parks, etc…is likely to impose higher taxes now or in the future.  That chases away businesses and people.
You get the idea.
Of course, with that said, because of the inherent inefficiencies in trading real estate, it's always possible to find a deal that makes sense.
We just think fighting the local market trends isn't worth it.  As much as a hassle as investing out of area is, it's easier than swimming upstream against a declining market.
"Live where you want to live, but invest where the numbers make sense." – Robert Helms
Condo Conundrum
Another listener is considering investing in a residential condominium.  Like any product type, there are pros and cons.
One of the positives about condos is they tend to be more affordable than single-family homes.  So you potentially get more bang for your investment buck.
You also have the power of the group.  Depending on the size and configuration of a complex, you can have common amenities like a pool, fitness center, tennis courts, green areas, etc.
These are things many tenants would find attractive, but the costs are shared by all owners.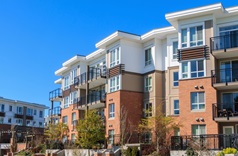 On the downside, there are some things every condo investor should be aware of.
First and foremost is the financial condition of the Homeowner's Association or HOA.
If the HOA isn't collecting its membership dues or not collecting enough, then all those fancy amenities fall into disrepair.  Or worse, essential things like roofs, driveways and landscaping can deteriorate.
When these major expenses come up and the condo association can't pay the bill, the owners could end up getting a "special assessment", which is essentially a cash call.
And if you don't pay, the HOA can place a lien on your property, impeding your ability to sell the property…or worse, the HOA can initiate a foreclosure to satisfy its lien. Yikes!
Also, on the subject of HOA's…
Be sure to look over the HOA's meeting minutes to see if any major issues of concern are being discussed.  If there's trouble brewing, you probably want to know about it BEFORE you buy.  You can't expect that the seller or the seller's agent have read them…much less disclosed anything problematic.  Check it yourself.
It's also important to pay attention to the percentage of renters in any given complex.
That's because when the percentage gets too high, the condo becomes "unwarrantable".  This is lending lingo for saying that conventional lenders won't loan on it.
Now you might not care when you buy or own, but when you get ready to sell, if your potential buyers can't get a loan, it limits your options for getting out.  This means a lower price…if you can sell it at all.
So it's certainly possible to make money in residential condo investing…and many people do…it's very important to do your homework BEFORE you pull the trigger.
Inflation or Deflation?
We got a great question from a long term listener wants to, know, "Is inflation or deflation coming?"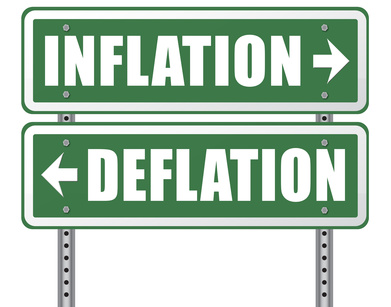 The short answer is yes.  In fact, they're both already here.
The bigger answer is more complicated, but worth delving into because it's very relevant to real estate investors.
Inflation and deflation affect everything from interest rates, to wages and rents, to property values...and more.
In an effort to keep it simple, we get inside what causes prices to rise or fall.
The factors which drive prices UP include appreciation, leverage and inflation.  And they are all different.
Factors driving prices down are the inverse:  depreciation, de-leverage and deflation.
Here are the quick definitions:
Appreciation is when more demand is out weighing supply.  Depreciation is when supply is out weighting demand.
Remember, an economy is just one big auction with bidders and sellers.  The more people who "appreciate" an item and bid for it…especially against a static or shrinking supply…the higher the price will rise.
Of course, if supply increases relative to demand, the sellers lower the price to attract buyers, and prices fall.
It's true for stocks, houses, labor, commodities and pretty much everything.
But there's more…
Inside "demand" is "capacity to pay".  After all, if you can't afford something, it doesn't matter how much you demand it.
This is where "leverage" comes in.  And leverage dramatically affects "capacity to pay".
When people who want something they can't afford today with the money they already have, financing allows them to bring future earnings into the present.  Those funds are used to bid UP the price.
A big part of the explosive rise in the cost of college has come from the explosion in student debt.  A lot of money from the future came into the present and bid up the cost of college.
The same thing happened in housing over the decades following the Depression.
If you can find someone really old, ask them about home loans in the 40's.  They were maybe 5 or 10 years.  Today, they're 30 years.  In Japan, they can be 100 years!
That's a lot of future money (leverage) coming into the present to bid up prices.
Of course, when people can no longer afford to go into debt…or are unwilling to…then all that purchasing power goes away.
And LESS leverage means downward pressure on prices.
The third component of price change is the supply of currency (not debt, just cash) that is in circulation.
The MORE money being circulated, the more can be used to purchase things.
And if the amount of things doesn't change, the net result is it costs MORE to buy the SAME things.  This is inflation.
Of course, the reverse is true.  But since the central banks control the printing presses and are committed to INFLATION, the probability of true deflation is unlikely.
But that doesn't mean prices won't fall. Just take a look at oil.
Because the SUPPLY of oil exploded with the fracking industry, while the DEMAND for oil didn't grow as quickly, the price of oil dropped.
Meanwhile, because the DEMAND for properties to rent has grown (U.S. home ownership is at the lowest level since 1967) relative to SUPPLY of units available to rent (builders haven't added as many new units as there are people wanting them)...rents have gone UP.
So for those who call rising prices "inflation" and falling prices "deflation", BOTH are happening at the same time.
Of course, now you know there's a lot more to rising and falling prices than just inflation and deflation.
The art is to look at anything you're investing in and ask how ALL the factors are most likely to affect it.  And then invest accordingly.
Yes, we wish it was simpler too.  But it is what it is…which is why we study all the time.
Could the Yuan replace the Dollar? How would that impact the future of money?
Another topic we study is currency and the future of money.
Because most of the world transacts most of its business in…or based on…the dollar, we pay attention to it.
Lately, China's been making moves to push its currency (the yuan or renminbi) to be on par with the U.S. dollar, the British pound and the Japanese yen.
The head of the International Monetary Fund has already publicly stated it's not a question of if, but a matter of when this will happen.
One listener wonders what to make of all this.
Join the crowd.  We spend quite a bit of time contemplating this very thing.  In fact, one of the major discussion topics on our next Investor Summit at Sea™ will be "The Future of Money".
At this stage, the trend for the demand of the dollar as a currency (medium of exchange) is actually going down.
At the same time, the supply of dollars has gone up…thanks to trillions of dollars injected into the economic system through multiple doses of quantitative easing by the Fed.
Based on that alone, you'd think the value of the dollar would FALL.  After all, less demand and more supply means a falling price.
So then WHY has the dollar been so strong? And how will that impact the future of money?
Because people are using it not just as a currency, but as a store of value.  So while demand for the dollar as a currency has fallen, demand as a store of value (a safe haven) has increased.
So back to the listener's question…what happens if the yuan becomes a reserve currency?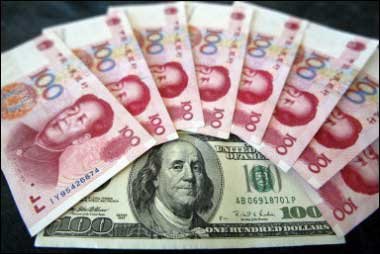 If the yuan becomes a reserve currency, it legitimizes its role not just as a medium of exchange, but also as a store of value.
And if China backs the yuan…even partially…by gold (in addition to its substantial reserves and robust manufacturing economy)…it's conceivable that many investors would dump dollars and buy yuan.
Consider that Britain is issuing the world's first yuan denominated bonds.  It's just a clue that the yuan is moving ever closer to becoming a serious player on the world stage.
So if demand for the dollar falls against the backdrop of the trillions printed in the wake of the 2008 financial crisis, then the value of the dollar could fall SUBSTANTIALLY.
Worse for dollar holders, is that once the world begins to lose faith in the dollar as a store of value, the rush for the exits begins.  And this exacerbates the fall of the dollar.  It's an ugly downward spiral.
What does that mean to you as a Main Street real estate investor?
The first and most likely impact will be a rapid rise in interest rates and in the dollar denominated value of anything real.
If you own real assets, like real estate and precious metals, then you'll preserve your relative position.
The dollar value of those things will go up, but it won't mean anything because the dollars won't be worth as much.
It's like that $50,000 3 bedroom house from 1970 that's now worth $500,000.
The house didn't get bigger or more useful.  The dollar just fell, so now it takes more of them to buy the same real value.
But even though you aren't richer in real terms, you're better off than if you didn't own the house.  So owning anything real when a currency is losing value is a safer place to be.
Next, if you've used low fixed rate financing, as interest rates rise, you're not affected.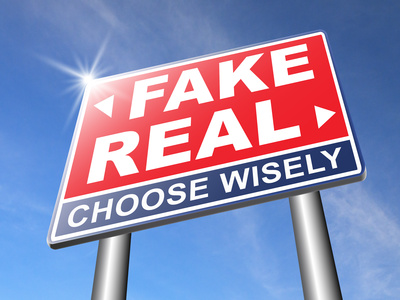 In fact, you have a competitive edge because anyone trying to buy when interest rates are high will have to charge much higher rents in order to cover their costs.
So you can offer low relative prices to your tenants in a time of economic weakness and still be positive cash flow.
Your tenants will probably be very grateful and loyal, so you'll have less vacancy and less hassles.
All this to say…the more you understand what's happening, why it's happening, how it affects you and what you can do about it…the less scary all of these changes are.
Because change is coming whether you're ready or not…and whether you do anything or not.  Obviously, it's probably a good idea to pay attention and take appropriate action.
We'll be here watching, reporting and commenting on the future of money and other topic.  So stay tuned to The Real Estate Guys™ radio show.  And if you really want to compress your learning curve, take the big leap and join us on our next Investor Summit at Sea™.
Meanwhile, listen into this enlightening edition of Ask The Guys!
Listen Now: 
The Real Estate Guys™ radio show and podcast provides real estate investing news, education, training and resources that help real estate investors succeed.
The dollar has been on a steady decline since Nixon took it off the gold standard in 1971.  Since then, the dollar has lost a staggering 80% of its purchasing power.  Ouch.
The flip side of a falling dollar is that it takes more of them to buy anything that's real.  That's why that gallon of gas you could buy for 35 cents in 1970 now costs ten times as much.  And amazingly, gas is a product which has actually become cheaper to produce!  It's also why gold, which was $35 an ounce in 1971 is now $1300 an ounce.  Or why that 3 bedroom house you could buy for $30,000 is now worth $300,000.
In other words, equity happens to those who own real assets when a currency declines, which is the topic of this episode.
In the studio for another powerful parade of playful pontification:
A man whose hard asset is his real talent for talking, your host Robert Helms
His inflated co-host whose value continues to fall, Russell Gray
Last episode, we talked about the government shutdown and the "threat" of a U.S. government debt default.  You know, like in "Put down that healthcare or we're going to blow up the economy." 
We're not making light of it (well, maybe a little), but did anyone seriously think they were going to default?  No.  All the financial markets just yawned and munched popcorn while they watched the same movie play that we all watched in 2011.  Only this time, we didn't even get sequestration.  All the theater's fun, but we have work to do.
Now that it's clear to all (as if it wasn't before) that Uncle Sam has neither will nor the skill to curtail spending and Uncle Ben is handing the printing press keys to Janet Yellen-for-more QE, our focus is (as it was before) on how to position ourselves for the perpetual flood of currency.  Because we know that just standing here watching the waves come in is a good way to get washed away with the rest of the debris.
And all of this is happening against the backdrop of a disastrous roll out of the latest mega-entitlement program (Obamacare), as if the other two (Social Security and Medicare) weren't already putting enough pressure on Uncle Sam's budget.  Oh wait.  What were we thinking?  Uncle Sam doesn't HAVE a budget!  No worries, because now he doesn't have a credit limit either.  Problem solved!
Not really.  More like "Problem exacerbated".  But that's just what Uncle Sam is doing to HIMSELF.  Remember, now China's making noise about Uncle Sam's shenanigans.
China holds a LOT of U.S. debt.  And they're smart enough to know that getting paid back in cheaper dollars is a rip off.  They aren't happy.  The Chinese Premier was publicly taking the U.S. to task back in 2010 for out of control spending and printing.  Did we listen?  Noooooo…..
So the Chinese went and cut a deal with Russia to settle their trade without going through the dollar.  "Don't worry.  This isn't a repudiation of the dollar standard," they said.  No. More like a warning shot across the bow, but Uncle Sam closed his eyes.
Now China is making a lot more noise about removing the dollar as the world's reserve currency.  And not only are they making noise, but they're busy cutting  many more deals to settle their international trade without using the dollar.  So what?
All that trade requires countries to buy dollars.  That's DEMAND.  When they don't use the dollar, demand goes down.  Combine that with QE (printing), which INCREASES the supply of dollars.  What happens when you decrease demand and increase supply?  Prices drop.  So hence, ergo, therefore my Dear Watson, etc., etc., the dollar's future is murky.
Yes, we know it's nearly Halloween and this all seems like a nightmare.  BUT….there's actually a LOT of OPPORTUNITY in all of this.  So don't go hide under your bed sheets just yet.
To thrive in all of this, you simply have to keep it real.  As in, REAL ASSETS.
Long time listeners know that after the Great Recession of 2008, we've spent a lot of time looking at the macro factors affecting real estate… because it makes no sense to build your real estate empire on the beach when there's a tsunami coming.  The last tsunami caught us myopically counting doors, which we were buying everywhere and anywhere.  Today, we're working hard to be a lot smarter.
In other words, market selection, price point, product type and financing structure have become VERY important for the long term buy and hold income property investor.
We learned the hard way that even through a rising tide (of easy credit) lifted all boats (asset values), when the tide recedes, only those investments with solid fundamentals weathered the storm.
Now, here we are in a jobless recovery and it isn't credit (yet) that's pumping up asset values.  In fact, interest rates are rising.  The FHA (the post 2008 supplier of "sub-prime" funding) needs a bailout.  And fewer people have good paying jobs.  And everyone is being squeezed by rising real world costs of living (forget the bogus CPI number).  So if higher incomes and looser lending isn't pushing up values (yet), who is?
Investors.  Some call them speculators, but we're not so sure.  We think it makes sense to buy real estate when you can get it below replacement costs, use relatively cheap long term financing when you can get it, and pick up tax breaks;  knowing that over the long haul, that debt will be easier to pay off with cheaper dollars.
In other words, Uncle Sam is a big borrower and he's rigging the system to favor the borrower.  So we want to be borrower's too.  And income producing real estate provides arguably the best vehicle for shorting the dollar through long term debt.
So if you're not betting on short term price increases (it's happening now, but could end tomorrow), then what you're really doing is betting on LONG term inflation and controlling the asset with the cash flow and tax breaks generated by the property.  In that regard, the game isn't much different than it's always been.  In fact, it's gotten better because the debt is cheaper and the prospects for long term inflation are high.
BUT, the weak economy created by QE creates some real budget challenges for the working middle-class, which means they have a hard time handling rent increases.  In fact, they may need to move to a cheaper property – maybe even a cheaper market.  That's why picking the right market and price point is important.  We think there will be more demand for cheaper places in big markets with nice amenities.  So proper price point and market selection can be a hedge against a falling dollar.
Obviously, if the deal made cash flow sense when you bought it and you locked in long term financing, you have a much better chance of riding an asset valuation bubble up and down.  And as much as we like to reposition equity (the free duplex story in Equity Happens), there's no guarantee the financing to do it will be there when the equity is.  If you can do it, great.  But if not, don't get too attached to that equity and be prepared to ride the wave for the long haul.
So right now, we think the risk of rising interest rates justifies a slight premium to lock in long term financing.  After all, a falling dollar means any lender who loans for profit (as opposed to the Federal Reserve, who loans for political reasons), will want higher interest to compensate for the weak dollar.  So, borrowing long at fixed rates is another hedge against a falling dollar.
But any time you borrow, you put the collateral (the property) at risk if you suffer disruptions in cash flow.  And as asset prices rise faster than rental incomes, cap rates are pushed down, which makes it harder to have a comfortable cushion to weather weakness in rental incomes. (Cap rate is like the interest rate on the investment).
Since wages are slow to respond to "stimulus", especially since the U.S. has shipped many of its blue collar jobs overseas in the name of "free trade", how can a U.S. landlord (an any landlord for that matter) hedge against fragile rents?
Good question!  And it's one we talked about a few episodes back when we looked at cash flowing oil and gas investments as a tool to supplement cash flow.  We won't bore you with the details now, but you can learn all about it in our special report, Using Oil to Lubricate Your Real Estate Portfolio.  The bottom line is oil, like other commodities, is useful for hedging against a falling dollar.
And speaking of commodities….
Our friend Robert Kiyosaki says, "Savers are losers".  He doesn't mean that people should consume more than they produce.  Far from it.  He's saying that it makes little sense to hoard anything that is decaying.  You wouldn't buy a 10 year supply of fresh fish, right?  After all, over time the value decays along with the fish.  It's a losing deal.
It's the same with the dollar.  If the dollar's value continues to decay overtime, why would you stock up on them?  Sure, we know that ALL currencies are fiat (unbacked by anything other than the trust of the seller and the taxing power of the issuer), but that just makes the dollar (at best), the least rotten fish in the market.
We also acknowledge that the world still does business (for now) in the dollar, so you have to enough dollars on hand to handle your daily transactions.  But why hold more than necessary?  And what's the alternative if you want to remain reasonably liquid?
Since real estate investors, like many businesses, tend to have quite a bit of float sitting in their bank accounts, some are taking a chunk of those dollars and converting them to gold and silver bullion.
We know.  It's a "barbarous relic".  And it's dropped in dollar value 30% in the last year (after 12 years of spectacular gains).  But we're not talking about short term speculation in metals or using metals as a vehicle to accumulate more dollars.  Nor are we suggesting abandoning the fiat dollar and adopting a gold standard (though that's not a half-bad idea!).
We're simply saying, in the context of hedging against a falling dollar (or falling currencies of all types), that time-tested hedges are gold and silver.  So if you're concerned about the long term value of the dollar, it might make sense to take 30-50% of your "always there" bank balance and put it in bullion.  You can easily convert it back to dollars if needed, but the plan is to just let it sit there (and grow), as a component of your liquid reserves  that is something other than dollars.  It's not only a hedge against a falling dollar, but against counter-party risk (like a Cypress-style bail in).
Does your brain hurt yet?  Our hands our tired of typing.  Plus, it gets crowded when two guys are working on the same keyboard.
So we'll close by letting you know we're also looking into farmland investments as a hedge against a falling dollar.  It's the same concept as combining traditional rental property with an incoming producing commodity investment like oil, except the tenants are trees and the commodity is food, not energy.  All under the banner of Real Asset Investing.  Because we think there's a lot of air in the paper asset market right now, and it the stock market farts, not only will it stink, but people's portfolios will get messy.  Not pretty.
So sit back, put your feet up (you've earned it, if you've read this far!) and enjoy the discussion of Real Asset Investing!
Listen Now:
Want more? Sign up for The Real Estate Guys™ free newsletter
Don't miss an episode of The Real Estate Guys™ radio show! Subscribe to the free podcast
 Stay connected with The Real Estate Guys™ on Facebook!
The Real Estate Guys™ radio show and podcast provides real estate investing news, education, training and resources that help real estate investors succeed. Visit our Feedback page and tell us what you think!
Central banks around the world have been pumping "liquidity" into their respective economies since 2008. In the USA, the Fed has gone through two rounds of "Quantitative Easing" (QE1 and QE2) and has been talking about a third.  Meanwhile, the government is piling up debt at a record pace.
What does it all mean?  And where is all this "liquidity" going?
Slogging through the headlines in our galoshes:
Your host and rainmaker, Robert Helms
Your co-host and chief drip, Russell Gray
Have you ever wondered where the Fed gets the money it uses to purchase government debt or toxic assets?  We've heard it said they have a magic checkbook – one whose checks NEVER bounce.  Hey! We want one of those!
So when the Fed buys stuff in the "open market", where does the money go?  And once it enters the economy, how does it spread around?  Will any of it puddle up in real estate?
If you've been baffled by all of this, but can see gold, oil, gas, groceries, clothing and your Big Mac and Starbucks all going up, then you already have part of the answer.  Maybe those pundits who proclaim no inflation are really all wet?
Tune in to this episode as we explain how the added liquidity created by expansionary monetary policy dams up and then overflows through a series of levee breaks, eventually bringing a wave you can ride.  But you need to be on your board and paddling well before the dam flood comes.
Remember:  when asset values go up (denominated in dollars), equity happens. If you want it to happen to you, you have to get in while the tide is low, then be lifted by the rising waters.  So grab your rubber ducky and let's get our feet wet.
Listen now!
Don't miss a show – subscribe to the free podcast!
Want More?  Sign up for The Real Estate Guys™ free newsletter!
The Real Estate Guys™ Radio Show podcast provides education, information, training and resources to help investors make money with their real estate investments.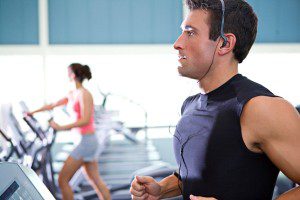 If you're one of those who take The Real Estate Guys™ to the gym, make sure you carbo load first! This one's a whopper!  Our radio audience only got an hour, but the podcast audience gets the whole enchilada.  That way whether you like American or Mexican, there's something for everyone.
A few weeks back, we went to Las Vegas for the 7th Annual Freedom Fest conference.  This was our first time and we weren't sure what to expect.  But after our previous interview with event founder, economist Mark Skousen, we thought it would be worthwhile.  It turned out even better than we thought!
After being near the epicenter of the financial earthquake which rocked the real estate portfolios of even the most experienced investors, we've put a big emphasis on studying economics.  Who cares if you're expert at fixing up properties, managing tenants or putting together syndications if property values are crashing, tenants don't have jobs, loans aren't available, and people are too scared to act?
So we started looking for people who saw it coming, put their predictions in writing and got it right for the right reasons.  Hindsight's often 20/20, but seeing the storm coming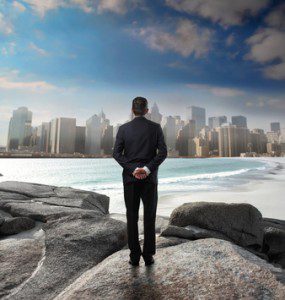 while there's still time to shutter the windows is better.  You might not be able to avoid bad economic weather, but with advance notice at least you can prepare!
We looked at the lineup of speakers at Freedom Fest and decided this would surely be an eye-opening experience. We were especially excited about Peter Schiff, author of Crash Proof 2.0 (a highly recommended read!).  Schiff called the crisis for the right reasons – and way ahead of time.  We're happy to say we got a lengthy interview with Mr. Schiff to see what he's thinking now – which is the feature of our next show.
While we're boasting about awesome interviews, we also had a chance to talk with billionaire CEO of Forbes Magazine and former Presidential candidate, Steve Forbes.  That interview is coming up in a couple of weeks, so stay tuned!  The best way to be sure you don't miss any of our exciting episodes is to subscribe to our podcast via iTunes (shameless plug). 😉
Today's episode is about talking to LOTS of people! It was like one of those speed dating sessions.  Robert sat at the microphone from early morning to late at night, and Russ rounded up a long line of interesting people to interview.
Featured in this episode of The Real Estate Guys™ Radio Show:
Your host, Robert Helms
Co-host and cat herder, Russell Gray
And a long parade of very special guests (in order of appearance):
Jeffrey Verdon, Attorney, talks about estate planning and asset protection strategies utilized by wealthy individuals; including off-shore entities and a very interesting technique for funding life insurance.
Dave Fessler, Energy & Infrastructure Expert for the Oxford Club.  Dave discusses his views on the future of energy and infrastructure and their impact on jobs and the economy.  He also comments on "the paradox of thrift" – how consumer savings is actually fueling the recession.  He tells us how long he thinks it's going to last, and where he believes America's best chance for job creation are right now.
Bob Bauman, Attorney, Former U.S. Congressman, Founder of The Sovereign Society; shares his thoughts on offshore investment, asset protection, second citizenship and the growing interest many people have in diversifying globally.
Vernon Jacobs, CPA, is an expert in international taxation.  Vern tells us what to consider when investing or employing asset protection strategies offshore.
Robert Barnes, Attorney, is part one of two back to back interviews with lawyers from a premier tax and investment fraud law firm that went 3 for 3 (that's pretty good!) in three of the top four high profile tax cases in the U.S. (you'd recognize the names).  Mr. Barnes reveals the worst thing you can do when contacted by the IRS.
Robert Bernhoft, Attorney, is part two of our tax and investment fraud attorney interviews.  Mr. Bernhoft describes what you can do to proactively avoid problems with both your investors and regulators; and shares how his firm uses specialized "non-litigation" techniques to recover misappropriated funds without going to court.
Steve Hochberg, Chief Market Analyst for Elliott Wave, works closely with Robert Prechter.  Prechter's 2002 NY Times best seller, Conquer the Crash, accurately predicted the current financial crisis.  While everyone is running scared of inflation, Steve says DEFLATION is actually the big near term threat.  He believes we are "on the precipice of the greatest stock market decline of our lifetime."
Patri Friedman, Executive Director and Chairman of the Board of The Seasteading Institute.  A city on the sea?  Really??? Before you write it off as Looney Tunes, go to their website and look at their management team.  These guys are all brilliant.  We're talking Stanford, Harvard, Yale.  Wow.  Have you heard of Pay Pal?   Yeah,the founder is on their board.  And why were they at Freedom Fest?  Take a listen!
Leon Louw, Executive Director of the Free Market Foundation, all the way from South Africa!  Why?  To raise money to advance property ownership rights for blacks in South Africa. For what it's worth, we didn't see any evidence of racism at Freedom Fest, though it was full of "tea baggers".  Obviously, Leon felt people at the event would be supportive of his cause. From our observations he was right.  But this isn't a political interview. any more than our show is political.  We just  want to understand what people are thinking and doing, and how it creates or undermines real estate opportunities.  Think about the ramifications on demand in a market where a large part of the population, formerly locked out, suddenly has access to buy property.  Very interesting stuff.
Terry Coxon, author of Unleash Your IRA, shares a powerful concept for maximizing your Individual Retirement Account.  We thought we knew all about this topic, but Terry shares a strategy we hadn't considered. Now we're hyped to read his book.  With the demise of home equity, and a growing number of people predicting a tough stock market (at best); and lending getting even tighter from financial reform, we think IRA's and rollover 401k's are one of the BEST sources of private investment capital.  That makes this a topic worth exploring!
Ron Holland, editor of two financial newsletters and 30 year financial industry veteran, has something to say on the topic of IRA's.  And it's concerning.  He shares what he thinks is the greatest threat to your retirement account.
Terry Easton, author of Refounding America and contributor to Human Events. Terry is an uber-conservative / Libertarian and has a lot to say on the topics of economics, politics and real estate.  We came to hear a lot of opinions and it just so happens that Terry has a lot of opinions.  But since they come from a long history of study and involvement, we think they're worth listening to.
All in all, Freedom Fest was a great experience and we're very likely to attend next year's event.  We met great people, got valuable insights, and had our paradigms stretched (we've been icing them since we got back).  Most of all, we see the economy and real estate from a much broader perspective.  As we continue to seek out markets, opportunities and product niches to invest in, we are convinced a bigger perspective will pay huge dividends.
Remember – our next two episodes feature our interviews with Peter Schiff and Steve Forbes!
The Real Estate Guys™ Radio Show provides ideas, perspectives and resources to help real estate investors succeed.
Imagine being a passenger boarding the Titanic for its maiden voyage. Today, we all know how that story ended.  But what would you have paid to know what was going to happen BEFORE it happened?  Or at least while there was still time to save yourself and your loved ones?
The US economy has long been considered unsinkable. When the economic waves of the world get choppy, investors worldwide seek shelter in US bonds.  And the US government has been all too happy to sell those bonds and go deeper and deeper into debt.  Today, almost daily we hear about record setting deficits and new debt ceilings.  It's easy to be confused and simply tune out.  There were people dancing on the deck of the Titanic even as it was sinking.  They were too busy having fun.
They say that people who fail to learn from history are doomed to repeat it.  If you thought graduation meant no more studying and no more tuition, you might want to think again.  It's been said that in the history of the world, no economy has survived a 98% devaluation of its currency.  The US is at 95% today.
What does all this mean?  More importantly, what does it mean to you?  MOST importantly, what can you DO about it?
We think the first and most important thing a concerned individual can do is get educated. There are great books, podcasts and seminars available.  One of our favorite teachers is Robert Kiyosaki and the Rich Dad Company.  He's a guy that takes a lot of criticism, but for our money he tells it like it is better than anyone else that is readily accessible to everyday people.  Anyone who threatens the status quo is going to be the target of critics.
We suggest you read his work, listen to his message and ask yourself if it makes sense to you.  The key to your success will be your ability and willingness to research, think and act. Most people will keep dancing on the deck.  As for us, we'll be in Scottsdale on April 30th listening to what Robert Kiyosaki, Mike Maloney and Richard Duncan have to say.
Wealth transfers are nothing new. And Robert Kiyosaki thinks a HUGE wealth transfer is imminent if not underway right now.  If you are concerned (and you should be), then we encourage you to attend this event also.
For us, it's a business decision.  If we invest the time and money and go to the event, the worst thing that happens is that we spend 3 days hearing that these men have to say and thinking about the subject.  Even if we completely disagree, the 3 days of concentrated thought will help us make better decisions.  If we pick up just one of two great ideas that we can act upon, we should easily be able to make enough profit to cover the cost of the event. In either case, we're likely to meet some interesting people – and who knows what opportunities will open up from that?  Our guess it will be more profitable than if we stay at home dancing in the deck.
Mike Maloney says this wealth transfer presents one of the GREATEST OPPORTUNITIES in history. We don't want to to miss it!
We hope to see you in Scottsdale on April 30th.  Click here to join us.
Here's a replay of our radio interview with Mike Maloney on November 18, 2009:

The easiest thing in the world to do is predict the past.  But what about the future?  As we enter a brand new decade, what does the future of real estate look like?  To find that out, The Real Estate Guys climbed the proverbial technology mountain to connect with a real estate sage – all the way from Dubai!
Sitting on the mountain top for this broadcast:
Your real estate guru, Robert Helms
Pillow fluffer and co-guru, Russell Gray
Trump University faculty member, best selling author, seasoned real estate and renowned consultant, Dr. Gary Eldred, PhD.
Digging through technological challenges, The Real Estate Guys mined some golden nuggets of wisdom from special guest, Gary Eldred who called in all the way from Dubai!  As someone who has studied, taught, invested, and consulted on real estate for decades, Dr. Eldred has earned the right to have an opinion.  We talk stocks, bonds, gold and real estate.  Gary tells us which asset class he believes will outperform all others in the new decade – and why.
Gary also reveals his strategy for hedging against economic uncertainty.  He tells us which type of mortgage he prefers right now and why.  As one of the most well traveled investors we know, we also were intrigued by Gary's comments China, India and Africa – and how what's happening there affects real estate in the US and other parts of the world.  Of course, since he was calling from Dubai (where he is currently working) and Dubai's been top of the financial news recently,  we made sure to talk about that too!
Don't miss a show! Subscribe to the Free Podcast
Want More?  Sign Up for The Real Estate Guys Free Newsletter!