Buying an income producing property is an investment in the underlying economy.
That's REALLY where the income originates. That's why we put so much emphasis on market analysis.
Investors who focus exclusively on deal analysis (crunching the numbers on the property) but fail to underwrite the market sometimes end up in a mess.
The context of a deal is the macro-environment … things like interest rates, taxes, energy costs … that affect everyone everywhere.
But there's also regional factors … local taxes, landlord law, supply and demand, and jobs.
Once all those things check out, you (probably through your boots-on-the ground team) go to the street level and start looking for a deal that makes sense by the numbers.
That's because a strong market will lift a marginal deal, while a weak market can suck the life out of even a "good" deal.
Market selection matters.
Of course, that's easy to say. But figuring markets out can be a bit of a challenge.
So we cheat.
While in school it's frowned upon to sneak a peak at the smart kid's homework … in the real world of real estate investing it's actually a preferred practice.
In this case, the very smart folks at Cushman Wakefield recently released a report they call Spotlight on U.S. Employment – A Tale of 35 MSAs.
As you'll see, it's about office space. But even if you're not an office investor, the report is helpful for understanding where jobs are being created … and why.
Remember, market analysis is about economic activity. And even if you're exclusively an affordable housing investor and your target tenant doesn't work in an office … remember, high-paying jobs create a ripple effect.
That's because a six-figure office worker spends a chunk of their income at local businesses … restaurants, healthcare, auto needs, entertainment, etc.
In fact, as Amazon claimed during the highly publicized hunt for their HQ2, each high-paying job creates an additional 4-5 jobs in the local market.
Our point is that tracking the office market can be a good gauge of local economic vibrancy, no matter what type of real estate you're investing in.
So let's dig into the report and see which markets look promising …
"While the U.S. economy has added jobs at a steady pace … the growth in employment has not been evenly distributed."
" … hotspots … have outperformed the national average … based on local market factors."
Isn't that that way it always goes? The world's not fair … and that's GREAT …
… because it means well-informed strategic real estate investors can dramatically improve their odds of success simply by being attentive to market selection.
The CW report looks at 35 markets over 9 years and divides them into categories … All-Stars,Over-Achievers, Middle-of-the-Road, and Late-Bloomers (like us!).
The first three are probably self-explanatory. Late-Bloomers are markets whose growth the last four years is substantially higher than the first five years.
We think there might be some real opportunity in Late-Bloomer markets because they're less likely to attract attention (and competition) from less studious investors.
It's kind of like a team with a few early season losses that gets hot at the end of the season, sneaks into the playoffs ranked low, and then shocks everyone.
We're not saying momentum is all that matters, but it happens for a reason … so it's probably worth a deeper dive.
But let's start with the five All-Stars …
New York City
San Francisco
Riverside / San Bernadino
Austin
Dallas is no surprise to us. We've been attracted to Dallas since the Great Recession.
At least in the beginning, and even to this day, DFW has it all … business friendly, low-tax, great infrastructure, geographically linked economic drivers (energy and distribution). It's awesome.
But NYC and SF? High-tax, uber-regulated, very unaffordable. What gives?
We're guessing it probably has to do with lots of the Fed's easy money flooding into the financial and tech sectors.
Of course, from an income property investing perspective, neither NYC or SF makes much sense by the numbers or the business climate.
And if someone trips over the cord at the Fed and the printing press stops, it might suck the equity out of those markets. We saw a little of that happen as rates rose and the Fed tightened.
And add to that the recent tax code pouring some SALT on the wound, wealthy folks are leaving … and in many cases, taking their businesses and spending with them.
The point is that just because a market is on the All-Star list for job creation and office space absorption doesn't make it a n0-brainer market for residential income property investing.
You still need to use your brain.
Meanwhile, we're guessing the San Bernardino / Riverside market growth is probably distribution related. There's a zillion people in Southern California … and if you want to ship stuff to them fast, you need nearby distribution.
The Inland Empire is among the most affordable and open areas in California to build these big centers. It's also not too far from the ports bringing containers of merchandise for domestic distribution.
So ff we HAD to invest in California again, the Inland Empire would probably be on the short list.
But the bigger lesson here is to pay attention to the role of distribution in driving a market's job growth. It's one of the shining stars of commercial property investing.
And when you dig deeper, you'll see distribution is something several top markets have in common … and those jobs aren't getting offshored … though they could be robotized.
Of course, technology doesn't necessarily kill jobs … but it can move them. After all, robots need to be built, installed, programmed, updated, repaired.
So that's just one more trend for a savvy investor to watch carefully.
Among the Late-Bloomers are markets we know and like are Jacksonville and Memphis. Landlord friendly, good numbers, and apparently some good local economics.
What's educational and fun (at least for real estate junkies) is to look at these "hot lists" and then analyze the markets for similarities and themes.
You'll often find clues about what makes a market attractive to employers and resilient for investors. Then you'll recognize these factors sooner in lesser known markets and able to make your move ahead of the crowd.
Just remember … while sneaking a peak at the smart kid's homework can shorten your learning curve, it's not a substitute for doing your own homework.
Until next time … good investing!
More From The Real Estate Guys™…
The Real Estate Guys™ radio show and podcast provides real estate investing news, education, training, and resources to help real estate investors succeed.
---
Love the show?  Tell the world!  When you promote the show, you help us attract more great guests for 

your

 listening pleasure!
Are you prepared for the future?
In our annual yearly forecast episode, we explore the future of real estate in 2019. We don't have a crystal ball … but we do have great resources and smart friends.
Hear from three real estate experts on the state of the housing market, the effect of changing interest rates, the outlook for commercial real estate, and MORE.
In this episode of The Real Estate Guys™ show you'll hear from:
Your forward-thinking host, 

Robert Helms

His fraidy-cat co-host, 

Russell Gray

Consultant and new home expert

John Burns

Podcaster and real-estate expert

Kathy Fettke

The Apartment King,

Brad Sumrok
---
Listen
---
Subscribe
Broadcasting since 1997 with over 300 episodes on iTunes!
---
Review
When you give us a positive review on iTunes you help us continue to bring you high caliber guests and attract new listeners. It's easy and takes just a minute! (Don't know how? Follow these instructions).
Thanks!
---
In the news …
We've scoured the news sources and industry journals to see what might be coming in 2019.
The National Association of Realtors predicts in their 2019 Forecast that home sales will flatten and home prices will continue to increase.
The report also says not to expect a buyers' market within the next five years except in the case of a significant economic shift.
On the other hand, the forecast cautions sellers to be mindful of increasing competition. It notes inventory growth, particularly in high-end housing, but reminds readers of the current housing shortage.
We've looked at predictions from various experts. Several of those experts predicted home prices will stabilize or rise at a much slower rate than in previous years.
One expert predicted listings in entry-level markets will remain tight. Yet another predicted industrial markets will continue to sizzle, interest rates will keep rising, and apartment rents will steadily moderate.
We've also read an article covering the State of the Market Panel hosted by Real Estate Journals.
The panelists agreed 2019 will be a big year for commercial real estate, including some new industrial and distribution/warehousing opportunities. They noted commercial rates will keep inching up.
Investors should consider opportunity zones and changes in the tax code in 2019. There are far different incentives for investors than for homeowners, and expensive housing means even more people will be pushed from buying to renting.
Predictions for the new home industry from John Burns
John Burns runs John Burns Real Estate Consulting, and he aims to help people in the new home industry understand trends.
In 2019, John says he is, "confident we won't see construction grow that much." He notes sales slowed dramatically in 2018, and he believes people will continue to be cautious.
What are builders paying attention to? They're trying to build smarter with strategies like offsite construction and materials efficiency. They're also building better by integrating smart-home technology and pivoting toward lower price points.
What about trends in home ownership? John says he thinks ownership is ticking back up. He says the millennial generation has some unique considerations … most want homes, but compared to previous generations, it may take them a bit longer to commit, especially because of increasing student loan debt.
And how do interest rates affect home builders? "It takes a big bite out the market," John says. If people can't get mortgages or can't afford a new mortgage, they're less likely to invest in a new home.
Take advantage of opportunity zones in 2019, says Kathy Fettke
Investors should look for jobs and opportunities in 2019. There will always be certain companies and cities that will thrive through a recession, says podcaster and Real Wealth Network founder Kathy Fettke.
These areas can provide investors with both equity and cashflow … and with new opportunity zones, there's also the potential for tax breaks.
Neighborhoods that are flooded with investors because they're opportunity zones WILL see equity growth, Kathy notes.
But just because an area is an opportunity zone doesn't mean it's a guaranteed good deal, and Kathy cautions investors to make sure deals make sense by investigating if they'll hold out in the long run. That means job sources, stable and growing infrastructure, and good prospects for revitalization.
"You need the city on your side," she says.
In 2019, Kathy is looking for stable employers that can thrive through a recession … she mentions Netflix. She warns investors not to get ahead of themselves by investing in areas that aren't likely to improve within 10 years.
Employment is low, and interest rates are rising. We asked Kathy what she thinks will happen in that arena.
She says that while it's hard to predict what will happen with the Trump administration, investors should keep their eye on corporate debt.
The '08 recession happened because of a big consumer debt problem … corporate debt might cause trouble in the future. So, take a close look at the businesses that employ renters when investigating a market.
"Our world is changing so quickly," Kathy notes. "Today is no longer a world where you can invest and forget about it for 30 years." So in the housing realm, make sure you're looking beyond the current tenant to say, who's next? And will they have a job? Look for stability.
Demand and supply in multi-family, with Brad Sumrok
Last, we talked to the Apartment King, Brad Sumrok, educator and investor in the multi-family housing realm.
"I'm still proceeding with caution," Brad says. But he notes there are many indicators that multi-family will continue to be a good asset.
We asked him whether some of the signs of doom from '07 and '08 are happening again in the multi-family space. The short answer? No.
Back then, there was a huge oversupply of housing. Now, there's a 2-million-unit shortage. Most building now is happening in the A-class luxury space … but that's not where the demand is. That means there's an oversupply of luxury housing … but still some great opportunities to provide housing for working-class tenants.
Most people in the B and C class aren't renters by choice … it costs, on average, $339 more per month to own a home than to rent. For blue-collar tenants, that's a huge difference. And strict financing is further reducing the number of buyers.
That means more renters, and more demand for housing.
An increasing number of investors are looking at multi-family, which does inevitably mean cap-rate compression. But tax laws are on the side of investors.
"As the market changes, you have to temper your expectations," Brad notes. Investors can't expect to triple their equity in three years, and returns are likely to align with historical models.
That means there's less of a cushion for making mistakes. It's a strong case for investors to educate themselves before getting into an asset class.
To get educated on the multi-family market, check out Brad Sumrok's 2019 Apartment Forecast! We wish you lots of equity in the new year.
---
More From The Real Estate Guys™…
The Real Estate Guys™ radio show and podcast provides real estate investing news, education, training, and resources to help real estate investors succeed.
---
Love the show?  Tell the world!  When you promote the show, you help us attract more great guests for 

your

 listening pleasure!
Could the Fed's decision NOT to raise rates be basically an admission this "recovery" is a farce?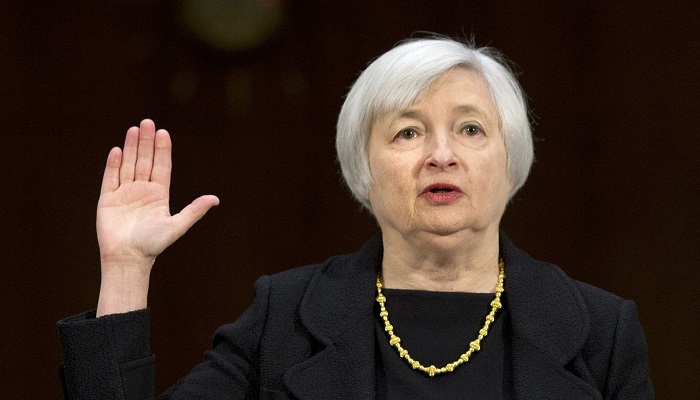 If the economy can't absorb even a token rate increase, it must be FAR from robust.
As we've discussed, there's simply not enough income (productivity) to service all the debt.
It's like a sub-prime borrower using a teaser rate to squeeze into a home they can't afford.  When rates re-set, their income's not enough to cover the new payment.
In other words, we have a sub-prime economy hooked on teaser rates.  An interest rate increase could push it over the edge.
Of course, the flip side of every problem is opportunity.
Right now, Janet Yellen has a BIG problem.  And she thinks housing can help her get out of it.
Check out this headline from Bloomberg…
 "The Fed chief noted… housing 'plays a supporting role' to bigger drivers such as consumer and business spending."
"The central bankers 'recognize that the housing market is sensitive to mortgage rates' and that an increase…will eventually impact consumer borrowing costs."
In other words, Yellen didn't raise rates so she could prop up housing.
Great!
But…proceed carefully.
First, we're not sure Janet Yellen will succeed at goosing housing.  And that's okay.
Encouraging consumers to go into debt based on home equity isn't a smart path to long term economic "recovery".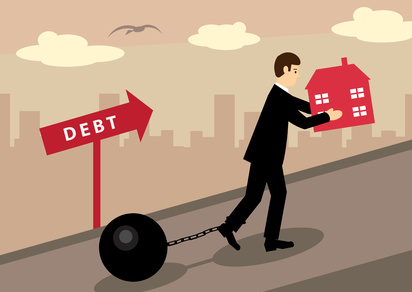 Isn't that how we got here in the first place?
And with interest rates already so low, there's no room to push up debt based solely on lowering interest rates.
So incomes need to rise.
But competition from low overseas wages and technology put a drag on American wages.
So Yellen might be tempted to revert back to money printing…or more "quantitative easing".
Long term that's bad for the dollar.
So mortgages and real estate could be very good things to have in the years to come.
Because, as we discuss in our Real Asset Investing report, mortgages are a way to short the dollar.  And in spite of it's recent "strength", the dollar has a one hundred year history of loosing value over time.  This makes sense because the Fed has a stated goal to create long term inflation.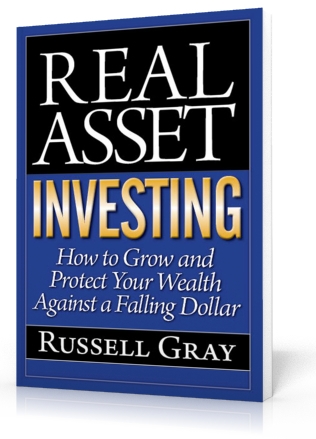 Real estate is a great way to hedge against long term inflation.
Just be mindful of the fundamentals of value.
REAL value comes from income.  The more income, the more value.  The less income, the less real value.
But after nearly seven years of artificially low interest rates, trillions of dollars in "stimulus", and zero meaningful reform of highly leveraged derivative speculation…asset values for stocks and bonds have risen without corresponding increases in income.
So this CNBC article says Wall Streeters turned to Main Street for more real returns…
Investors Snapping Up New Homes for Rentals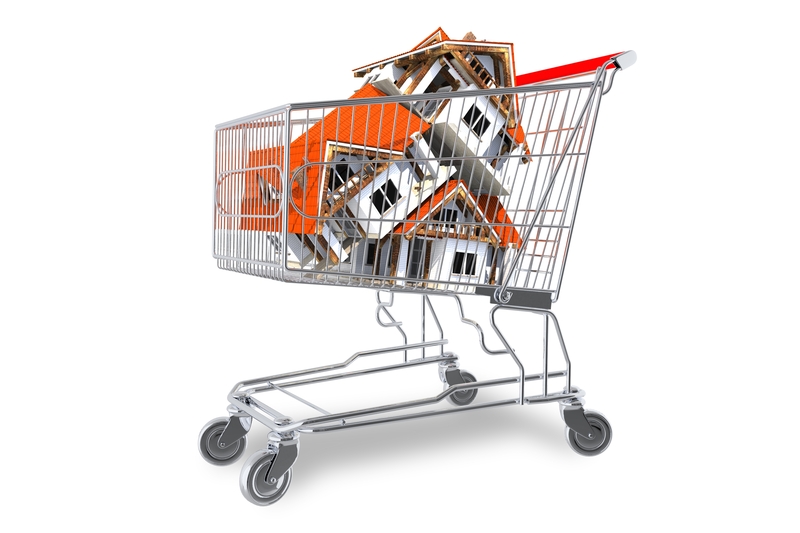 "…large-scale investors buying thousands of discounted foreclosed properties…turning them into single-family rentals….The housing market is recovering…but these investors are not selling. They are buying more, and now they are buying new."
This perplexes mainstream pundits who only understand "buy low, sell high".  But the article explains…
 "'…institutional capital is still looking at … a long-term hold…there's yield and…appreciation to be had.'" 
Exactly.  Welcome to real estate investing.
Of course, Bloomberg reports that all that big-money bids up prices and takes inventory off the market…
No wonder Wall Streeters are buying new…which of course, makes home builders happy.
As John Burns reported, home builders are beginning to cater to investors instead of only home owners.
But if real value is based on income, how are incomes doing?
Not so good…according to a Bloomberg article: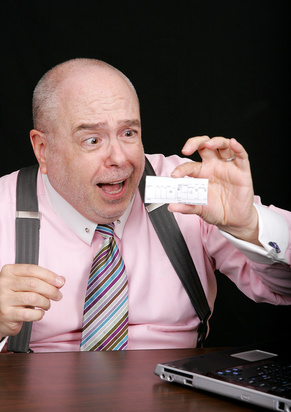 "Wages and salaries in the U.S. rose… at the slowest pace on record, dashing projections that an improving labor market would boost pay."
"Private wages were little changed…, the worst performance since those records began in 1980."
Is this headline from Market Realist provides a little glimmer of hope?
Wage Growth Could Possibly Be Ticking Up
Could…possibly…maybe…kinda sorta…
But then we dig deeper and find:
"Despite falling unemployment, one of the conundrums of the current labor market is flat real, or inflation-adjusted, wages."
And right in the same article we find out why it matters…
"Historically, real estate prices have correlated closely with wage growth…Recently, home prices have been increasing again, but that's due to low inventory….the ratio of median home price to median income is again approaching bubble-type highs. As the Fed removes accommodation, further home price appreciation will be dependent on wage growth."
Of course, rents also come from wages, and this Associated Press article says…
"…rental housing costs have been rising nationwide at roughly double wage growth…The result is an affordability crunch for renters."
This means long term resistance to rental increases…and even pressure to lower rents as people look to move to more affordable housing.
Here's the bottom line…
The Fed's decision tells us the economy is weaker than advertised.
Wages are soft.  People can't afford higher debt payments…or higher rents.
But they NEED housing.
So housing and rents are rising.  But without wage growth it may not be sustainable.
You shouldn't count on rising rents or lower interest rates to improve your cash flow.
So it's REALLY important to BUY RIGHT.
Choose affordable markets with a good local economy, low taxes and living expenses, and an attractive quality of life for people leaving expensive areas in search of affordable housing.
Avoid paying too much. Be disciplined. Don't chase the market.
Lock in low fixed rate long term financing. The difference in adjustable and fixed rates probably isn't worth the risk right now.
If you want an equity pop, force it by adding value.  Ditto for rents.  Maybe the market will push prices higher, but don't count on it.  The equity tide can rise…and it can recede.
If you can get available equity out at today's cheap interest rates, it's probably a good idea…as long as you have someplace to conservatively invest the proceeds for more than it costs to borrow.  Right now, that's pretty easy.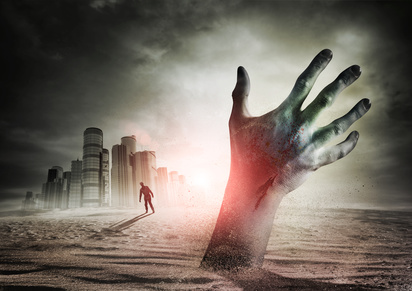 When we look at the investment landscape, we agree with the contingent of defectors from Wall Street…stocks, bonds and bank accounts look very scary right now.
But investors have to store their wealth somewhere.
Real estate provides income, long term equity growth, tax breaks and the most affordable form of conservative leverage.
In today's climate, it's hard not to like properly structured real estate in the right markets.
So if you have wealth you want to protect and grow…consider real estate.
If you know how to invest in real estate, but are already fully invested…think about starting a business to help other people get into real estate while the getting is still good.
Until next time, good investing!
The Real Estate Guys™ radio show and podcast provides real estate investing news, education, training and resources that help real estate investors succeed.
The presidential campaign rhetoric is kicking into high gear.  Texas Governor Rick Perry says he's a job creation whiz.  His detractors say it's just dumb luck because he happens to govern a state with oil and gas under the ground.  But no one is denying there are more jobs happening in Texas than any other state.
Meanwhile, no one is talking about Jack Dalrymple.
Who???
Jack Dalrymple. He's the governor of the state with the lowest unemployment rate in the USA.  And he's the Governor of North Dakota.
North Dakota? Really??  Do you even know where North Dakota is? (Hint: It's just above South Dakota, if that helps.)
According to a recent article by the Associated Press, "Booming oil, agriculture and manufacturing industries have helped the state keep the lowest unemployment rate since November 2008."
Wow.  Oil, agriculture and manufacturing is the magic formula.  Who knew?
So what's the lesson for real estate investors?
Well, if you believe like we do, that the best tenants are those with jobs, then paying attention to what, where and why job are happening is obviously important.
In this case, North Dakota's experience is affirming what we've already come to realize:  markets with industries that are strongly linked to the geography are less likely to move off shore.  Oil and agriculture fit that bill.
So when you're researching prospective markets to buy rental property, pay close attention to which businesses are "primary" (pulling money in from outside the area) and how "linked" they are to the geography.  And of course, those businesses need to provide the kind of jobs that renters need.  Match your property choices and price points to what the employees of the local businesses can best afford.
If that all sounds like common sense, that's because it is.  But as the legendary football coach Vince Lombardi always reminded his championship teams, winning is matter of mastering the fundamentals.