It's one of our favorite segments … answering YOUR real-world questions about real estate investing.
In this batch of mail, we run through where to start with syndication and investing to how to think about self-directed retirement funds and everything in between.
As a reminder, our show is about offering ideas and information, but we are not legal or tax professionals and do not give advice. Always see a pro for advice on your specific situation.
In this episode of The Real Estate Guys™ show you'll hear from:
Your problem-solving host, 

Robert Helms

His unraveling co-host, 

Russell Gray
---
Listen
---
Subscribe
Broadcasting since 1997 with over 300 episodes on iTunes!
---
Review
When you give us a positive review on iTunes you help us continue to bring you high caliber guests and attract new listeners. It's easy and takes just a minute! (Don't know how? Follow these instructions).
Thanks!
---
Question: I'm a real estate agent and would like to start investing for myself. How do I get started?
Kristen in Seattle, Washington, brought us this wonderful question. First of all, hats off to you for wanting to be your own best client!
Starting with the right education is so important and so is developing your network. You might consider joining an investment club, but you could also think even bigger and start your own!
Starting a syndication or investment club can be very successful if you surround yourself with the right people and experts. Here's a few people you'll probably want to include:
✓  A CPA to help with understanding tax benefits
✓  A mortgage broker to extract excess equity
✓  Other real estate agents … especially those with investment knowledge
You can convert your pursuit of education into a profitable business. Start by going to events with meetups and investment clubs. Remember, it's not just the presenters who have a great story. It's also the people in the seats. Make lasting connections with other attendees, and bring them into your network.
Question: Which materials … books and blogs should I read for getting educated in investing?
Our best advice to Luca in Croatia, who submitted this question, is to not just read a book … STUDY a book. Prepare your mindset to start thinking like an entrepreneur.
What does this mean? Find a group of people who are interested in investing, and get together and discuss a book.
You'll learn by listening to what others have to say AND teaching different concepts. Repeat the process of learn, study, teach, and use these discussion groups to build your network.
Recruit people who are further along in the investment process than you to learn from them. You want to discover not only the technical aspects of what they do, but also how they think. Explore their mindset and examine how it makes them successful.
Question: I want to self-direct my retirement funds after I leave my job. How can I use this money to invest in real estate?
This question comes from Jason in Stokesdale, North Carolina. Some aspects of this type of investing can get a little tricky, so remember to always seek advice from a tax and legal professional.
For money that's in a 401k from an employer, you might have access to what's called an in-service withdrawal. You might also consider taking out a loan on your 401k.
As with any investment, make sure that the numbers add up, especially since there are important tax considerations to make when you're investing borrowed money. This is also where a CPA will come in handy.
The vast majority of custodians do not allow for traditional investing and don't charge a lot in fees and maintenance charges because they make a piece of what you're investing in. Non-traditional custodians may charge more fees upfront because they do not make a piece of anything you invest in, but they can offer more flexibility in what you invest in.
If you want to know more on this topic, we have a couple reports that might be helpful on Qualified Retirement Plans (QRP) and Individual Retirement Accounts (IRA). You can get both of those by emailing QRP (at) realestateguysradio (dot) com AND IRA (at) realestateguysradio (dot) com.
Question: For those who don't like all the work of real estate investing, how do you find a trusted syndicator?
Roy in Bridgewater, New Jersey, and Patrick in San Diego, California had similar questions about passive investing through a syndicator. They both want to break into the bigger real estate deals, but are worried about putting their money into the wrong hands. Syndication is a powerful tool that we're big fans of here on the podcast, but vetting your syndicator is key!
First, look up all the info you can on your sponsor and know who you're dealing with. Ask them upfront if there's anything important you should know about them or their business, and then, go searching.
Referrals are a good way to get to know your sponsor. Careful Google searching (watch out for false information on the internet!) and looking up professional licenses and potential trouble with regulators are also essential before doing a deal.
Also, make sure their attorneys and legal documentation all checks out.
As we've said many times before … develop a relationship with the sponsor. Take the time to get to know them and the types of deals they do to make sure it's a good match.
We'd love to talk to you more about syndication at our Secrets of Successful Syndication event on September 13-14. Register now!
Question: I have a commercial property near the end of its lease. Should I sell it or keep the passive income?
Colleen in Savannah, Georgia, has had a triple-net (commercial) property for 13 years, but the lease will be up in 4 years. She enjoys the passive income from the property, but wants to know if it might be time to let it go.
We discussed the advantages of commercial property in detail with Tom Wilson in our Profitable Niches series, and the longer leases and steady income are definitely big pluses!
Lease negotiation can happen before a lease is up, so that's an option to make the deal sweeter for a potential buyer. But, here are a couple questions we would ask to determine if selling is the right choice:
✓  Knowing what you know now, would you buy it?
✓  If you did sell it, what would you do with the money?
Ultimately, the decision to sell or keep the property is up to you, but evaluating the lease with fresh eyes is a good way to keep your investments in line with your goals!
Question: How can I make some of my assets more liquid to prepare for an economic downturn?
Marty in Richmond, Virginia, has some real estate investment experience, but he's concerned about a possible negative turn in the economy and how to protect some of his assets he's received after selling a property.
We discussed the state of the economy and how to protect and grow wealth at great length in our video series: The Future of Money & Wealth. Take a look at that seminar for valuable insights from incredible experts.
To answer the question, if you think the market is going to downturn, you'll want to play your investments differently. There are pros and cons for stock market investment and even bank investment, and they all carry different risks.
If you want something that is liquid and fairly stable in relation to the dollar, you could consider a couple options like currencies, precious metals like gold, or putting your money in the bank or a safe.
Some other creative strategies are looking into a private mortgage or note or even paying cash outright for a property. As long as you're able to cover property taxes, having a property in a stable market is a good way to keep cash flowing in a down market. Even in a poor economy, people need a place to live.
Question: How many times a year is your syndication class given?
This was an easy one from Floyd in Las Vegas, Nevada. We do our Secrets of Successful Syndication podcast twice a year. The next one is coming up in September, and we'd love to see you there!
---
More From The Real Estate Guys™…
The Real Estate Guys™ radio show and podcast provides real estate investing news, education, training and resources to help real estate investors succeed.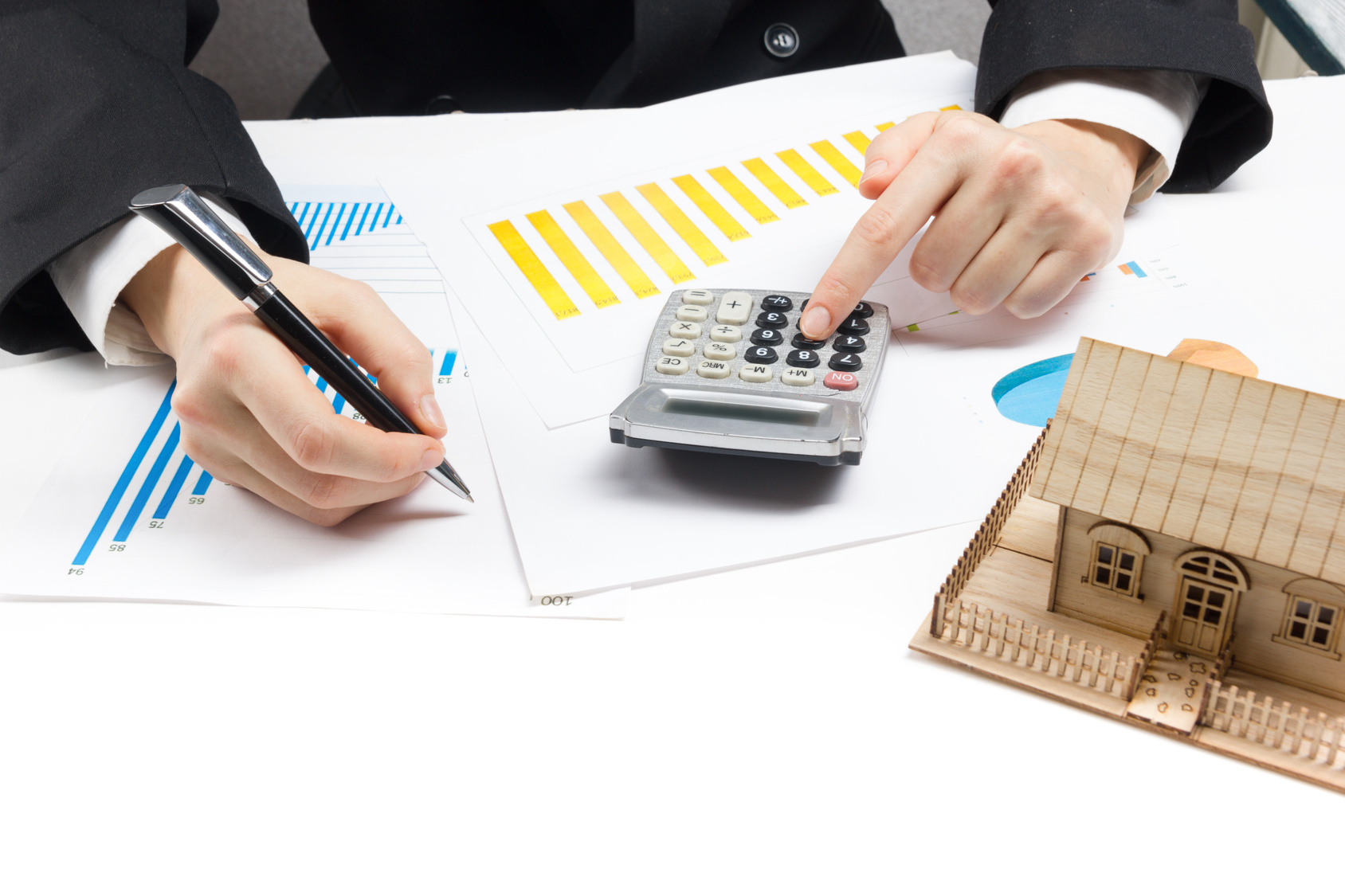 We love it when we get more questions than we can answer. It means our listeners are paying attention and seeking advice. Keep 'em coming, guys!
But this time, we had so many questions that we had to narrow it down … so we chose the ones with the most universal themes.
The questions in this edition of Ask The Guys touch on when to sell a property, where to buy one, and how to get educated in the real estate investing world … as a student, a military veteran, and a future syndicator.
Our only disclaimer? We are NOT tax professionals or attorneys. We don't give advice … just ideas and information!
With that said, please sit back and listen in as we bounce YOUR questions off each other.
Behind the microphones for this all-new edition of Ask The Guys …
Your full-of-ideas host, Robert Helms
His full-of-it co-host, Russell Gray
---
Listen
---
Subscribe
Broadcasting since 1997 with over 300 episodes on iTunes!
---
Review
When you give us a positive review on iTunes you help us continue to bring you high caliber guests and attract new listeners. It's easy and takes just a minute! (Don't know how? Follow these instructions.)
Thanks!
---
Question: I just got an offer on my property. Is now the time to sell?
Tina wrote from Redwood City, California, to ask us about a duplex she's owned for over twenty years. She gets decent cash flow every month, but she just got an offer, and now she's wondering whether it's time to sell.
To any investor wondering whether they should sell a property they've owned for a while, we'd say now is definitely a good time to consider it.
But … there are a few things you should think about.
First, the basic math. Ask yourself some simple questions: How much equity do I have? How much equity would I net by selling? What would the tax impact of selling be?
Once you figure out the net amount of cash you could get, divide it by your cash flow to get your return on equity.
The big question when you're considering the return on equity is "Compared to what?"
As in, how does that number compare to other things you could do … keeping the property, investing in a different market, or refinancing, for example.
The other part of the equation is the hassle factor.
This goes back to your personal investment philosophy. You need to do what YOU really want to do … not what someone else might do.
Is capital gain more important to you, or would you prefer appreciation? The Bay Area in general is a great market for appreciation. It's not the most landlord friendly, however.
We have a couple of acquaintances in situations similar to Tina's.
One did the back-of-the-envelope math and decided that because she was focused on cash flow and the market seemed like it might turn the other way soon, she wanted to take all her eggs off the table.
Another friend, also in the Bay Area, was concerned because she had so much equity sitting in her properties. She decided to sell as well.
Maybe your solution will be similar. And maybe it'll look drastically different.
Ultimately, your final decision is just a matter of sitting down, asking yourself some questions about what YOU want, and doing the math. We also highly recommend you talk things out with your advisors.
Question: I'm a veteran with a big passion for real estate investing but a small chunk of change. How can I get started?
Lewis, from Middlebury, Connecticut, told us he's obsessed with real estate investing. His three main interests are wholesaling, multi-family properties, and lease options.
Lewis is also a veteran who's holding on to some debt and doesn't have much cash to work with.
To Lewis and other new investors with high motivation and empty pockets, we say that desire and passion are WAY MORE important than money.
If you're starting from nothing … there is absolutely, positively hope that you can succeed!
Our opinion is that the best investment is education.
With that said, you do have to be careful … paying big bucks doesn't necessarily insure you'll learn anything worthwhile.
That doesn't mean good education will come without a price tag.
Watch out for free seminars … most are designed to masterfully separate you from your money. Remember, there's always an agenda.
Books are a great place to start. If you're strapped for cash, use your local library or listen to books using Audible.com.
Books and podcasts can help you learn the language so you know what you're talking about and can join in the dialogue.
Of course, there's a difference between book knowledge and knowledge gained from experience.
We have a few ideas for Lewis:
Take inventory of the seven essential investor resources: cash, cash flow, equity, credit, time, talent, and relationships. You need to know what you're working with before you can leverage it.
Talk to a mortgage professional who knows how to do VA loans. Lewis's veteran status gives him a leg up in getting a no-money-down loan.
Consider jumping into wholesaling. Wholesaling can be a great training ground and is one of the best ways to make money when you don't have much.
Join a real estate investment club or an investing meetup in your area and meet other investors.
Form relationships with people who can get deals and get you access to deal flow. The best option is to find a mentor.
It's key for new investors to learn enough that they can go out and do something, but not so much that they get what we call "analysis paralysis."
Learn the language, then focus on relationships that let you learn by doing and by example.
And remember … you will make mistakes. Don't be afraid of them. Embrace them!
Figuring out how to turn a tough situation into a successful investment can be quite a bit of fun when you have the right attitude.
Question: What tools can I use to identify markets that have more opportunities for good cash flow?
Our third question is from an investor in Denver, Colorado. Michele's been listening to the show and has keyed into the concept of identifying investment goals, particularly whether to invest for equity increases or income generation.
Her current goal is to find a multifamily property with cash flows, but she's realized that the Denver area is strongly equity based, with high prices and low rents.
Michele's question about how to find good markets for cash flow reminded us of the real estate adage, "Live where you want to live; invest where the numbers make sense."
Unfortunately, Michele's realization that the rents in her area don't gel with the prices tends to be true in many other metropolitan statistical areas across the county as well, especially in regard to multifamily housing.
We are NOT here to talk Michele, or any investor, out of a personal investment decision.
But we would encourage Michele to take a step back and really evaluate why she wants to buy a multifamily property right now.
If you're just starting out, you're not locked into an asset class or product type yet. So now is a great time to consider whether a different product type might be better at producing the cash flow you want.
Going back to Michele's question, if we were looking for a multifamily property right now, there are a few things we'd do.
First, get acquainted with the different markets around the country. Go to events, look at properties for sale, and start working on zooming in on a market.
Make a checklist for your ideal market … is the population growing? What's the cost-of-living tax like?
It's a good idea to look for markets with big populations. When you're checking out a state, evaluate how landlord- and business-friendly that state is.
When you're doing your research, start by looking for clues in the news, then dig a little deeper.
Consider broker sites and local apartment associations. Both provide invaluable information for landlords, including rent surveys and other resources and reports.
Analyze the numbers in those reports, and eventually, the numbers will start to talk to you.
When a deal that fits all your criteria pops up, be ready. You'll have to be on it immediately.
It's a hard time to be a multifamily bidder right now, but we still think there's opportunity out there.
Find a way to stick your toe in the marketplace … maybe even consider joining a more experienced syndicator as an investor.
Eventually, you'll gain relationships and get enough exposure that you can do your own thing.
Question: What about the smaller markets?
Listener Jay, from Scottsdale, Arizona, has also heard us tell investors to "invest where the numbers make sense."
But he noticed that we don't seem to mention the little markets … Akron, Ohio, for example.
There is a method to our madness. We like big markets for several reasons.
First, there's a lot of available data, and landlords don't have to worry about where tenants will come from.
Second, smaller towns tend to come with a host of difficulties … fewer practitioners, contractors, and resources alongside highly variable rents.
Small towns don't have the infrastructure to support big deals. And they tend to lack good, professional real estate practitioners so you can assemble a team.
They also may not be on the receiving end of potential government support during tough times.
Third, small towns have MUCH less liquidity. Bigger markets are going to have a lot more traction.
Sticking to small towns means operating at the margins. If you're at the margin when a recession comes around, that margin goes away and you're in trouble.
It's the investments at the margins that tend to collapse during downturns while the core markets stay strong.
We won't say there isn't any opportunity for success in smaller markets. We will say, however, that we don't know any truly successful investors operating solely in small markets.
Question: How do I know whether I'm ready to attend the Secrets of Successful Syndication seminar?
Megan, from Santa Ana, CA just attended our Create Your Future goals retreat with her wife and says she is PUMPED about real estate investing.
Since they started listening to our show about a year ago, Megan and her wife have purchased FOUR turnkey single-family homes!
They're searching for their first apartment building now, but they know they'll run out of money soon and are interested in syndicating in the future.
But Megan's worried they're not ready to ask the right questions at our Secrets of Successful Syndication event.
We will say that the seminar is not for everybody … if you've never owned or invested in real estate or only listened to free podcasts to educate yourself, it's probably not the next logical step.
Our syndication seminar is two days that give attendees the lowdown on what syndication is and where to find deals and money.
We have people who come to the seminar over and over. The beauty of our Secrets of Successful Syndication seminar is that it covers the basics for newbies, but if you keep coming back, you start understanding all the little nuances.
Our take is that someone who recognizes they've got the real estate investment bug, is taking action, has a resume, and is goal-oriented and humble is the PERFECT person to attend the seminar. So Megan … you're exactly what the business needs.
And if you're still questioning whether you're ready, ask yourself: how quickly do you want to start preparing? Our view is that sooner is better.
You don't want to have an opportunity arise and not have the education to identify or take advantage of it.
Even worse, you don't want to be the person who goes out and does syndication without training.
The only reason NOT to come is if you're not serious about being in the real estate business … and Megan, it sounds like you're pretty serious.
Remember … we always regret the things we DIDN'T do a whole lot more than the things we DID do.
Question: As a current student, what can I do to prepare myself to be an entrepreneur?
Our last question comes from Yahoso, who's been listening in all the way from Benin City, Nigeria.
We think there are a lot of things you can do to prepare to be an entrepreneur while you're a student. A few:
Listen to podcasts and read books, as many as you can get your hands on. These will help you learn the language you need to speak.
Get involved in a dialogue with people who ARE successful. Have conversations with people who know what they're doing. Play the student card! Many entrepreneurs will let you interview them simply because you're a student.
Learn sales skills. Whether you like it or not, you can't be an entrepreneur without 'em.
Build your box of tools. When you have confidence in your skillset, you'll find doors will open for you.
Have a question for the guys? Ask us here, and we'll try to get you on the show!
---
More From The Real Estate Guys™…
The Real Estate Guys™ radio show and podcast provides real estate investing news, education, training and resources to help real estate investors succeed.
Tired of waiting for someone else to create a job for you or give you a raise?  Take control of your own future by discovering how to make big money doing big deals through real estate syndication.

Syndication is simply putting together a group of investors and use the combined resources to take advantage of more and bigger opportunities for everyone's benefit.  And when you've fully deployed your own cash and credit, syndication is a great way to keep going.
Now is one of the greatest times we've seen to become a real estate syndicator. Distressed properties and notes are abundant.  Assets can be purchased for pennies on the dollar.  Best of all, you're not preying upon the unfortunate.  You're helping clean up a big mess and playing a vital role in revitalizing the economy.
With all the liquidity being pumped into the economy, there's still time to take advantage of low interest rates.  Longer term, many economists expect inflation – which means rising asset values (equity!), rising rents and rising interest rates.  But inflation hasn't hit real estate yet, so there's a window of opportunity to snap up deals.
We could go on and on about why the next 2-3 years look to be among the best ever to be a buyer.  But that's not the point of this article and we've discussed it many times on the broadcast.
The real point is that syndication is a great opportunity for sharp, hardworking people to become real estate entrepreneurs. In his new book, The Sleeping Giant, best selling author and Robert Kiyosaki Rich Dad Advisor Ken McElroy says a new American Dream is upon us: the age of the entrepreneur.  Gone are the days of working four decades for the same company and retiring on a comfortable pension.  And the last time we looked, Social Security isn't looking very secure.  So you need a good paying job now AND a way to build up wealth over the the long term.
If you're unemployed, under-employed or concerned about the future of your job or company, then you might want to give serious consideration to starting your own business. And while there are many different businesses to choose from, in most all cases you'll need to organize capital to get started.  For the average Joe, that means using up his life's savings, home equity and all his available credit card lines – literally betting the farm on the success of the business.  That's one way to go.
On the other hand, wouldn't it be better if you were or raise some private investor money where neither you nor any of your investors are ruined if things don't go as planned?  Shared risk and shared reward.  That's all a syndication is.
Of course, that begs the question: what kind of a business?
Obviously, we like real estate – and for many reasons.  First, it's everywhere and not overly complicated – at least compared to starting a bio-tech firm or a software company.  That makes it possible for you to get up to speed and run the business effectively pretty quickly.  But it's also a business that your investors should be able to understand and get excited about without needing Ph.D.'s.
Most people can see there are bargains galore in real estate right now, but because the dollars are big they can't take advantage of them…by themselves.  They don't have enough money, time, knowledge or connections.  That's why so many people buy mutual funds instead of picking their own stocks.  They are effectively hiring a fund manager to do the hard work of investing.
When you organize a real estate syndication, your investors are essentially hiring you to buy, manage and sell the investments  – just like a mutual fund manager.  Except instead of investing in stocks, you're investing in real estate or notes.  Now before you freak out, remember that you've probably already bought or sold a property, rented a property, gotten a loan or otherwise been involved in some real estate transactions.  So you already have some experience.  And if you're a real estate agent, loan officer, appraiser, contractor or someone who deals with the business of real estate on a daily basis, you're way ahead of the curve.  Remember, most mutual fund managers don't have to know how to run the companies they invest in, they just have to know how to recognize good business models and managers.
Of course, in the spirit of full disclosure, if syndication were THAT easy, then everyone would be doing it, right?  True.  However, we bet there are many very capable people out there who would be very successful syndicators, but it never occurred to them they could do it.  And like any manager, it's a huge responsibility to be in charge of other people's assets.  Yet, many people do a fine job for their employers every day, but  just don't think of it as asset management.  Yet if you're a manager of any kind, you're responsible for someone else's assets –  their money, their customers, their reputation, their property, their information – on a daily basis.  If you do a good job there, the odds are good you will be successful in real estate – which is quite possibly a lot less complicated than your current day job.
Still, it's important to be properly trained. And the task of organizing an investment syndication is not one to be taken up lightly.  There are laws to follow and lots of details to be aware of.  Again, if it was brain dead easy, than everyone would be doing it.
So where can you go to learn the secrets of successful syndication? You can and should read books, take classes, and get around people who are doing it.  Much of which you can figure out on your own if you have the time and motivation.  But if the gap between where you are and where you want to be looks to big to jump on your own, we have something for you!
We've imposed upon our outstanding Investor Summit at Sea™ Faculty, which includes Robert Kiyosaki's Rich Dad Advisor Ken McElroy, plus international real estate developer Beth Clifford and attorney Mauricio Rauld, to conduct an all day training called The Secrets of Successful Syndication Seminar on April 3rd in Fort Lauderdale, Florida (you've been looking for a great reason to visit beautiful South Florida, right?).
Discover what it takes to organize and operate a real estate syndication business, where you can go from zero to a full time income (even part time!) in six months or less.
For more information and to enroll on-line, click here now.
The Real Estate Guys™ Radio Show podcast provides education, information, training and resources to help investors make money with their real estate investing.
Do you remember the old "new" economy? That was the one where technology companies could go public without profit.  In some cases, they didn't even need revenue. Ahhhh, those were the days.
The new "new" economy (the Great Recession one) hasn't been nearly as fun – unless you're an old school entrepreneur.  That's the kind who looks at problems as opportunities.  Guys (and gals) like that are having a lot of fun right now because there are opportunities galore coming out of the Great Recession.
The Real Estate Guys™ headed off to Freedom Fest in Las Vegas a few weeks back.  We heard that money manager / economist / author / Senate candidate Peter Schiff would be there (among many other people with very strong opinions about the U.S. economy) and we wanted to do some interviews.  We're happy to report we got lots of great stuff, including Mr. Schiff and the CEO of Forbes Magazine, Steve Forbes.  Watch for those interviews in future broadcasts.
So we fly into Las Vegas in our private jet (the one operated by Southwest Airlines), and get to the convention venue and start setting up our booth.  Before the event had even started, a man stops by and sees our banner for Belize (we were promoting our upcoming field trip to Belize) and asks a few questions.  The short of it is that we find out he's working on a very exciting project in the Caribbean – one that solves a problem we've been trying to figure out too.  Russ gets so excited that he hugs the guy. Very weird.
After the appropriate apologies and some follow up male bonding, our new friend agrees to do a radio interview.  And that's what this broadcast is all about.
Manning the microphones for this edition of The Real Estate Guys™ Radio Show:
Your host, the Larry King of real estate radio, Robert Helms
Co-host, our "I love you, man" booth babe, Russell Gray
Special Guest, Investment Banker, Entrepreneur and assault victim, Jeff Villwock
Any time we get around smart people, we jump on the opportunity to talk with them. In this case, Russ literally jumped on Jeff.  When Jeff recovered, we got him on the mic, so you can listen to what he's doing, where he's doing it and why.  There's lots of lessons to be gleaned!
Freedom Fest is an event that attracts people with strong political opinions.  In many of the interviews we did there, those opinions come out.  Great!  We think the world works better when people respectfully debate important issues.  Sharing ideas is among the most sacred of our freedoms, especially if you're radio guys.
We also realize that the U.S. (the bulk of our audience) is pretty polarized right now.  Now, we love our entire audience and our show isn't political.  However, policies affect economics and economics affects real estate. There shouldn't be a serious student of real estate who can look at the last several years and deny that.  So politics are going to get into the discourse from time to time, which is a very good thing.
We think these Freedom Fest interviews are great.  If you disagree with the political views of our guests, don't let that get in the way of hearing what's being said.  Here's why:  a big part of real estate investing is understanding demographics and human nature. How people think and believe affects where they (and their money) will be moving.  Even if you disagree with them, if they believe it, it will affect their actions. So YOU need to understand them (even if you disagree) if you want to anticipate their behavior.
Did we mention that Jeff's project is in St. Kitts?  It just so happens that St. Kitts is one of the stops on our upcoming 9th Annual Summit at Sea!  So we ask Jeff if we can visit his project as part of our already planned real estate shore excursion in St. Kitts. Not only does Jeff agree to allow us to visit, he says he'll meet us there and show us around.  Awesome!
Once again, we're reminded of the importance of getting out of our cubicles and into the world where real people are. No doubt that virtual networking is powerful, but just as phones did not replace face to face meetings, neither will social media replace conventions as a great place to make important connections.  This is one of the reasons we attend trade shows and promote our field trips and the Summit at Sea™.  It's a great way to get to know great people in the real world.  We hope to see YOU at one very soon!
Listen Now
Don't miss a show!  Subscribe to the Free Podcast
Want More?  Sign Up for The Real Estate Guys™ Free Newsletter!
Sorry – not a particularly catchy title for this post – but it's still an important concept that merits reinforcement.  In Equity Happens, we talk about how real estate investing is a business of fundamentals.  When you master the fundamentals, then you master the business.  In this case, the fundamental we're talking about is one's attitude towards "adversity".
Watchers, victims, people who are waiting for "someone" (like the government) to do "something" see adversity as a problem.  "Oh my gosh. There's a big problem. Someone needs to do something!"
Doers, entrepreneurs, capitalists (you know, the people the government likes to take money from to fix the problem while often blaming them for causing it – oops, didn't mean to let that slip out) look at adversity and say, "WOW! What a great opportunity!  Everyone is crying in their soup, brain-locked with fear and unwilling to act.  All I have to do is be creative and bold, and I can convert this adversity into an opportunity!"
Case in point:  Today, the Wall Street Journal reports that real estate developer Young Woo is planning to convert the top 40 floors of AIG's 66-story building into luxury condominiums.  The Journal reports that Woo bought the distressed building (though actually, it was the OWNER that was distressed, not the property) for $150 million or $105 per square foot.  If you don't know, that's cheap.  He couldn't build it for that.
After conversion, Woo hopes to sell the condos for close to $2,000 per square foot.  Even after all his expenses, he could realize a profit of $500 per square foot or roughly $600,000 per condo!  Not too shabby.
Of course, the plan looks good on paper and Woo has to actually execute the plan in order to realize his profit.  But that's what America and real estate is all about.
You may not be ready to take on a 66 story conversion project, but the principals apply at any level.  The marketplace is full of distress and adversity right now.  That means there are lots of opportunities IF you can see them, and IF you have the courage to lead.
Think and DO is better than Wait and See.
Start with education.  Learn the fundamentals.  Watch other investors.  Learn from their successes and mistakes.  Build relationships with experts you can call on when you're in the middle of a deal.  It's always good to get lots of brains on the problem.  But remember, it's YOUR money and YOUR opportunity, so do NOT wait for someone else to empower you or assure your success.  When you've done your homework and you see your opportunity, then YOU make the call – and go make equity happen for you.