Oil and Gas Investing 101
Oil and gas investing generates more wealth than any other asset class … and it comes with MAJOR tax benefits.
Oil can be a valuable and dynamic part of your portfolio. Demand is rising … meaning NOW is a great time to invest.
An investment in drilling operations can continue to produce income for years to come.
To get the maximum amount out of this investment and to manage risk, you need a serious expert who knows the business inside and out. Bob's team is not only skilled in every part of their business, they're here to educate you and give you hands-on experience.
Learn the ins and outs of the oil industry in this special report … from the extraction process, to predicted world-wide demand.
Find out whether gas and oil investing is right for YOU … and discover how you can get started in this exciting asset class.
Don't wait! Catch the rising returns as they continue to soar … let Panex show you how to open up your portfolio for profits.
Simply fill out the form below to get a copy of this exclusive report on what oil can do for YOU.
Exploring the Tax Advantages of Oil & Gas
Keep money in your pockets! Reap major tax benefits by investing in oil and gas.
At the end of every year, you have a choice to make. Will you hand over your money to the IRS, or will you invest in your future?
Oil and gas investing can generate more wealth than any other single investment class … and the tax benefits are HUGE.
In fact, if you live in the United States, you can deduct up to 85 percent of your domestic oil investment in the FIRST YEAR.
With more than four decades of experience in the oil and gas industry, Bob Burr knows the ins and the outs of this investment class.
While Bob and his team at Panther Exploration are not CPA's or tax experts … they've personally experienced the tax advantages of investing in domestic oil drilling partnerships.  
So tune in to this webinar to learn how the tax benefits mean BIG RETURNS on your investment.
Keep more money in your pocket and diversify your investment portfolio. Simply fill out the form below to access this informative webinar.

Energy is the key input for all economic activity. And as populations and economies grow worldwide, there's an increasing demand for energy.
So listen in as we chat with an experienced oil man and discuss the nitty-gritty of investing in oil and gas for profits and tax breaks.
In this episode of The Real Estate Guys™ show, you'll hear from:
Your well-oiled host, 

Robert Helms

His slightly creaky co-host, 

Russell Gray

Oil and gas businessman,

Bob Burr
---
Listen
---
Subscribe
Broadcasting since 1997 with over 300 episodes on iTunes!
---
Review
When you give us a positive review on iTunes you help us continue to bring you high caliber guests and attract new listeners. It's easy and takes just a minute! (Don't know how? Follow these instructions).
Thanks!
---
How we got into oil and gas
We're often asked how we transitioned from real estate to other real assets.
We started studying economics after the '08 financial crisis. We were looking to see what we could have done … to better survive the crash.
We realized we needed to be more careful about structuring our portfolios so they weren't vulnerable to the ups and downs of Wall Street.
We also realized the dollar, gold, and oil were all interconnected.
And, we looked at the tax benefits, and realized the tax path leads to oil.
Our guest today is basically the Godfather of Gas and Oil. Bob Burr started out in the gas and oil industry working on rigs as a young man in Louisiana.
"It was my life's mission to find out the other end of the business," Bob says.
Well, he's made it … Bob now has several cumulative decades on the money-making side of the oil and gas industry.
And he's still at it … technological innovations and new oil discoveries have made the U.S. one of the top places in the world for oil extraction.
Bob's decades of experience have led him through ups and downs, mistakes and discoveries, and he has come out wiser on the other end. He met us on the Summit at Sea™ … and now he's here to share his knowledge with YOU.
The tax benefits of oil investing
So … why oil and gas?
"The tax shelter is just tremendous," Bob says. Oil and gas investing is the only business today where you can put in a dollar and write off 70 to 80 percent of that, whether you win, lose, or come to a draw.
There are risks inherent to investing in the industry, but the federal government makes it much more approachable by subsidizing heavy tax breaks.
"Every time you drill a well, you're gambling," Bob says. But since oil drives the economy, Uncle Sam is willing to place some bets.
Bob does a lot of due diligence before he even starts digging to make sure a potential well has a high chance to be profitable for him and his partners.
First, he explores the land and picks out a bunch of prospective sites.
Then, he sends those prospects to a third-party geological team and says, "Kill it." Really. If the geological team comes back and says no go, Bob moves on.
After the geological team gives the A-OK, Bob does yet another evaluation. His sons do a due diligence inspection to examine specific site issues.
"We'll have some bad ones regardless, but I'm doing everything to avoid that,"  Bob says.
Oil and gas exploration is a numbers game, but Bob is shaving the odds in his favor. He's eliminating 90 percent of the bad options … before the drilling starts.
Oil and gas investing is an industry that requires high responsivity to partners.
Because it is a high-risk industry, Bob makes sure he is being attentive to his investment partners' needs.
"We need to shut up and listen and let them present the facts," Bob says. If there's ever a point where he disagrees, he consults with specialists and experts first.
Bob has been in the business a long time. "I would be lying if I never did anything wrong," he says. "I had to climb the mountain and fall back down, climb the mountain and fall back down."
But now, "You can't play any tricks on me," he declares.
Who gets a cut?
How does oil and gas investing work for everyone involved?
First, there are the land owners. In usual oil and gas terms, the land owner owns the surface and minerals. The oil extractor … that's Bob … gives the owner a bonus for each acre used, plus royalties … a percentage of the total proceeds.
"You have to look at the economics," he says, in reference to the royalty rate.
If an oil person is pulling in millions of dollars, the reserve rate … what they take home to investors and their own business … will be less, perhaps closer to 50 percent. For a smaller pull, it'll probably be closer to 80 percent.
"You have to play every hand differently," Bob says. There are a lot of variables that affect each situation.
Now, what about the investors?
Becoming a partner to Bob or another oil person requires taking on a lot of risk. But regardless of the outcome, investors still get tax benefits.
Bob says he does turn-key deals on each well, and he takes on the responsibility of figuring out completion costs and risk.
If he runs into problems, he doesn't go back to his investors to ask for more money, he says … but if there is a chance to drill deeper and get much higher profits, he will sometimes give investors an opportunity to put more money in and play the game.
As for the profits? "I've never had one problem having a market for oil at a premium price," he says.
Bob recently got about $70/barrel for West Texas crude, but he says he can make money at as low as $25/barrel … so there's a lot of flexibility. Twenty-five is still a good, solid return, he says.
The oil industry is all about developing relationships … after all, we only got to know Bob through the great relationships we form each year at the Summit at Sea™.
"I'm a team with my partners, and I'm the captain of the team," Bob says. "And I want to score."
Think you want to learn more about oil and gas investing? You can start your research with Bob's custom report. And of course, you can meet Bob and other experienced investors at our annual Summit at Sea™!
---
More From The Real Estate Guys™…
The Real Estate Guys™ radio show and podcast provides real estate investing news, education, training, and resources to help real estate investors succeed.
---
Love the show?  Tell the world!  When you promote the show, you help us attract more great guests for 

your

 listening pleasure!
---
More From The Real Estate Guys™…
The Real Estate Guys™ radio show and podcast provides real estate investing news, education, training, and resources to help real estate investors succeed.
---
More From The Real Estate Guys™…
The Real Estate Guys™ radio show and podcast provides real estate investing news, education, training, and resources to help real estate investors succeed.
---
More From The Real Estate Guys™…
The Real Estate Guys™ radio show and podcast provides real estate investing news, education, training, and resources to help real estate investors succeed.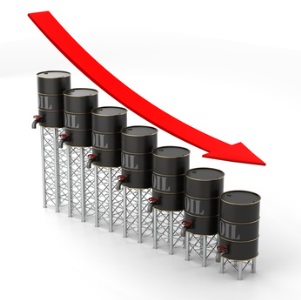 The dollar price of oil has fallen substantially as of late…just like real estate did a few years back.
Does that mean it's all over for oil?  Or is now a good time to buy?
To explore this slippery topic, we take a trip to Texas to talk oil, gas and cash flow with our favorite oil man.
In the station pumping out broadcast brilliance:
Your energetic host, Robert Helms
His slimy co-host, Russell Gray
Special guest and bona fide Texas oil man, Paul Mauceli
While it may seen obvious to some, in case you're wondering, oil and gas can definitely fall under the heading of real estate investing.
We're not talking about commodity trading, where investors are flipping in and out of futures contracts or options trying to skim a little profit from price spreads and market volatility.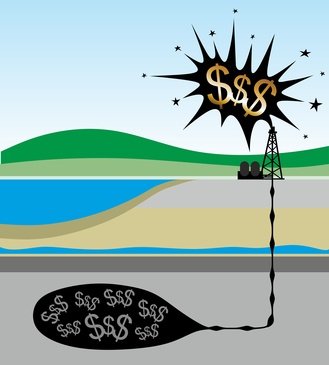 We're talking about buying or leasing a piece of land, digging a well, putting up a pump and sucking money out of the ground.
Most of the horror stories you hear about in oil and gas are rookies getting crushed by the pros in the paper markets…or by naive investors going into a high risk (and potentially high reward) exploration project.
Exploration is like venture capital investing.  You're buying into an unproven business plan.  Of course, if you strike oil, you're rich.  Just ask Jed Clampett,  But the odds are against you.
Our friend Paul Mauceli has a different approach that we like a lot better.  It feels more like investing in an existing apartment building.
The concept is simple…
Instead of buying into one single point failure make it or break project hoping to hit a home run, buy into a pool of already drilled and producing wells…just like buying an apartment building that's already leased up…and the oil (and cash) is flowing.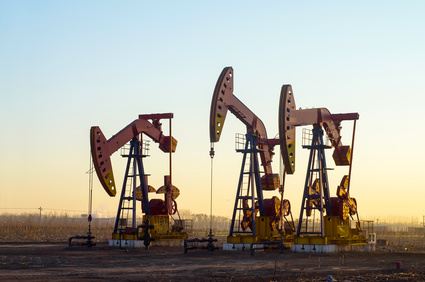 Your cash flow is based on the "rent" (the price of oil) times the number of units (barrels) less operating expenses.  These are things every real estate investor understands.
Your profitability is based on the ratio between what you pay and what you collect.   Obviously, the less you pay, the better your return.
The challenge comes when you buy and then later the "rents" drop.
Of course, this is a risk every investor takes, so it's wise to build in a little wiggle room, so you can afford to stay in the game even if the revenue declines.
Obviously, buying when rents are low can be good if the price you pay is also low…which it should be based on the lower rents.
Then later, when the rents go up, you've already locked in your costs, so your profitability is actually better.  So even though we hate to buy when prices are low (it's scary), it's actually the best time.
If you wait until the market is high, then you risk paying too much and not having enough cushion in case of a pull back in prices.
One HUGE difference between apartment investing and oil well investing is there's typically no loan on the oil well.  So you don't have to worry about foreclosure or negative cash flow.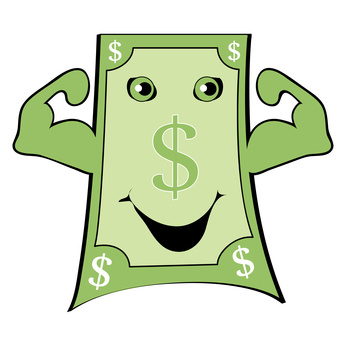 Something else to consider is the 100 year history of the U.S. dollar.  In spite of its recent "strength" (really, a reflection of a weaker Euro and an even weaker Yen), the dollar has lost 97% of its purchasing power since 1931 (the year the Federal Reserve was created).  The dollar has a 100 year history of LOSING value.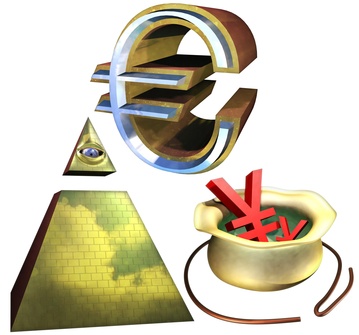 That means anything REAL purchased in 1913 (real estate, precious metals, gems, etc.) retained its value, while the dollar did not.
Right now oil is soft because of a weak domestic consumer economy, softness in China, increased U.S.production. and (allegedly) geo-political games intended to punish Russia for its aggression in Crimea.
But like real estate, you have to ask yourself:  will the long term worldwide demand for oil is likely to increase or decrease?  And is the long term strength of the dollar likely to increase or decrease?
If you think the world will use more, not less oil…and the dollar will eventually resume its 100 year trajectory down (remember, the Fed, the European Central Bank and the Bank of Japan are ALL TRYING to INFLATE…i.e., devalue their currency), then when would be a good time to buy oil wells?
Paul thinks NOW is a great time because they're on sale.  And that's hard to argue with.
Listen Now:
The Real Estate Guys™ radio show and podcast provides real estate investing news, education, training and resources that help real estate investors succeed.
Central banks around the world have been pumping "liquidity" into their respective economies since 2008. In the USA, the Fed has gone through two rounds of "Quantitative Easing" (QE1 and QE2) and has been talking about a third.  Meanwhile, the government is piling up debt at a record pace.
What does it all mean?  And where is all this "liquidity" going?
Slogging through the headlines in our galoshes:
Your host and rainmaker, Robert Helms
Your co-host and chief drip, Russell Gray
Have you ever wondered where the Fed gets the money it uses to purchase government debt or toxic assets?  We've heard it said they have a magic checkbook – one whose checks NEVER bounce.  Hey! We want one of those!
So when the Fed buys stuff in the "open market", where does the money go?  And once it enters the economy, how does it spread around?  Will any of it puddle up in real estate?
If you've been baffled by all of this, but can see gold, oil, gas, groceries, clothing and your Big Mac and Starbucks all going up, then you already have part of the answer.  Maybe those pundits who proclaim no inflation are really all wet?
Tune in to this episode as we explain how the added liquidity created by expansionary monetary policy dams up and then overflows through a series of levee breaks, eventually bringing a wave you can ride.  But you need to be on your board and paddling well before the dam flood comes.
Remember:  when asset values go up (denominated in dollars), equity happens. If you want it to happen to you, you have to get in while the tide is low, then be lifted by the rising waters.  So grab your rubber ducky and let's get our feet wet.
Listen now!
Don't miss a show – subscribe to the free podcast!
Want More?  Sign up for The Real Estate Guys™ free newsletter!
The Real Estate Guys™ Radio Show podcast provides education, information, training and resources to help investors make money with their real estate investments.