Oil & Gas
Don't overlook a REAL asset with REAL opportunities for profit. Take a deep dive into a market with major mojo … OIL AND GAS!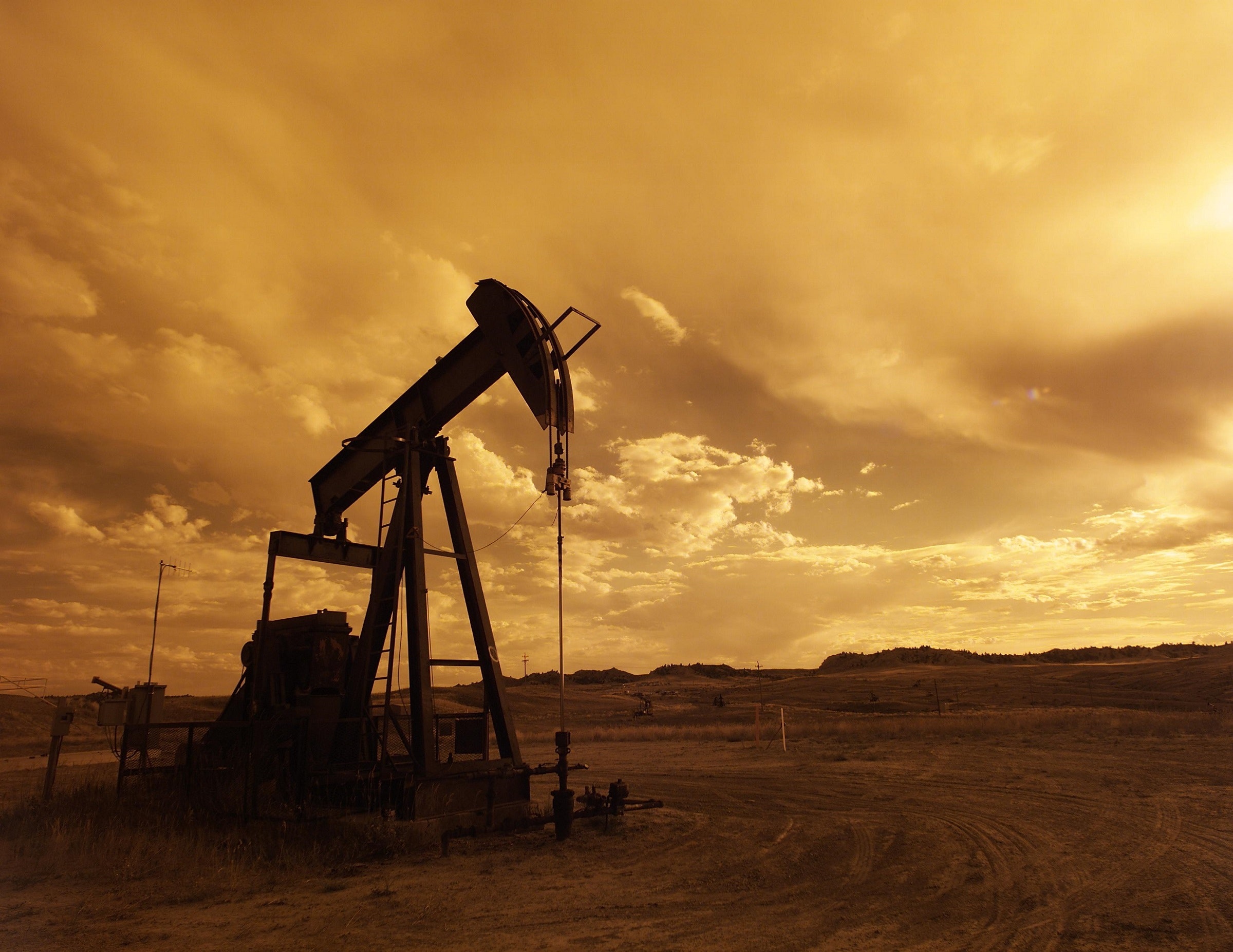 Real estate investors looking for a lucrative market have their eyes out for the next best new thing … but the right investment could be something VERY, VERY old. 
Oil and natural gas began forming MILLIONS of years ago … but today they represent one of the hottest investment niches. 
Demand for energy … like oil and gas … survives every cycle and every crisis. 
In 2018, the world demand for oil reached over 100 million barrels per day. 
And with new innovations in technology that improve efficiency throughout the exploration, extraction, and refining process … production costs are dropping dramatically!
One of the most attractive elements of the oil and gas market is passivity. You can cash in a cut of the profits … without doing any of the "dirty" work. 
Here's a clue! … Oil has created more wealth for individual owners than any other investment class. 
The Energy Information Association (EIA) predicts that oil prices will reach as high as $125 per barrel by 2030 and $230 per barrel by 2050. 
ATTENTION HIGH INCOME EARNERS … Oil and gas investing offers the best tax benefit of just about any other investment. 
These tax benefits can be taken against your ORDINARY income … not just passive or investment income. Score!
The U.S. tax code allows investors to deduct up to 85 percent of their domestic oil investment in their first year. 
The oil and gas industry offers many different ways for investors to get involved: 
✓ Drilling and exploration
✓ Energy funds
✓ Production programs and syndication
✓ Salt water disposal facilities
✓ And more!
Oil and gas is a REAL asset with REAL opportunities for investors like YOU. 
Explore the resources below to get to know this market better … 
Radio Shows
Reports & Articles
Market Field Trips & Property Tours
Boots-on-the-Ground Teams
Clues in The News
Late filers in the U.S. just got finished assessing last year's tax damages.  For some, it was a pre-Halloween shocker.
Fortunately, there's still some time left in the current year to make some smart moves and take advantage of some of the most generous tax breaks available to investors …
First, consider setting up a Qualified Retirement Plan.  Even if you don't fund it until next year, you'll need it in place by end of year or you lose the option.
Be aware that not all retirement plans are created equal.  In fact, there's one specific plan that can 10x your tax savings! 
Of course, there's a lot to consider when deciding how a QRP makes sense for you. 
That's why we asked tax strategist CPA Tom Wheelwright and QRP expert Damion Lupo to get on a video conference with us to talk through the pros and cons. 
One thing we'll talk about FOR SURE … is how to avoid the most dangerous and expensive mistake many real estate investors make with their retirement accounts. 
That ALONE makes it worth the time.  Plus, it's free. It's informative. And nothing's for sale.  
So click here now to register for The Tax Truth About Real Estate Investing with Retirement Accounts featuring Tom Wheelwright and Damion Lupo. 
But wait, there's more!  And that's not hype …
Another great opportunity for a HUGE current-year tax break comes from investing in oil and gas.
We know.  Energy isn't REALLY real estate … but it comes out of the ground, provides BIG tax breaks and passive income.  So it has a lot to offer real estate investors. 
Robert Kiyosaki first exposed us to the idea of using oil and gas for tax breaks.   
Since then, we've invited long-time oilman Bob Burr to join us aboard the Investor Summit at Sea™ to teach us about oil and gas investing. 
Bob's always a BIG hit.  We learn a lot. And we're happy to say, Bob will be back for our next Summit.
But you don't need to wait to have Bob explain oil investing.  You can click here now to listen to our recent interview with Bob Burr. 
Of course, today's topic is taxes … and while most real estate investors understand depreciation when it comes to buildings, most don't understand it when it comes to energy.
So we asked Bob and his team put together a short video to help you understand the terrific tax benefits of energy sector investing.  Click here now to request free access.
Last but not least on our list of year-end tax saving opportunities is … buy an investment property!
After all, investment real estate offers some of the best tax breaks available. 
As CPA Tom Wheelwright explains in this fantastic Investor Summit at Sea™ presentation … the current tax law's bonus depreciation provides HUGE tax benefits. 
Of course, you should never let the tax-tail wag the investment-dog.  Do your homework and be sure to pick a strong market and a great team.  
But accelerated depreciation schedules can make even a late addition to your property portfolio a big-time contributor to your tax-saving strategy.
So there you go … some great ideas about how YOU might save BIG on your 2019 tax bill.  Sure, it takes some effort, but the return on time could be HUGE!
Keep in mind … we're The Real Estate Guys™ and NOT the Tax Guys.  So be sure to work with your own qualified tax advisor to figure out what makes sense for you.
And if you need help finding a brilliant CPA who's well-versed in how to get maximum tax benefits out of your investments click here to connect with Tom Wheelwright. 
Happy Tax Planning!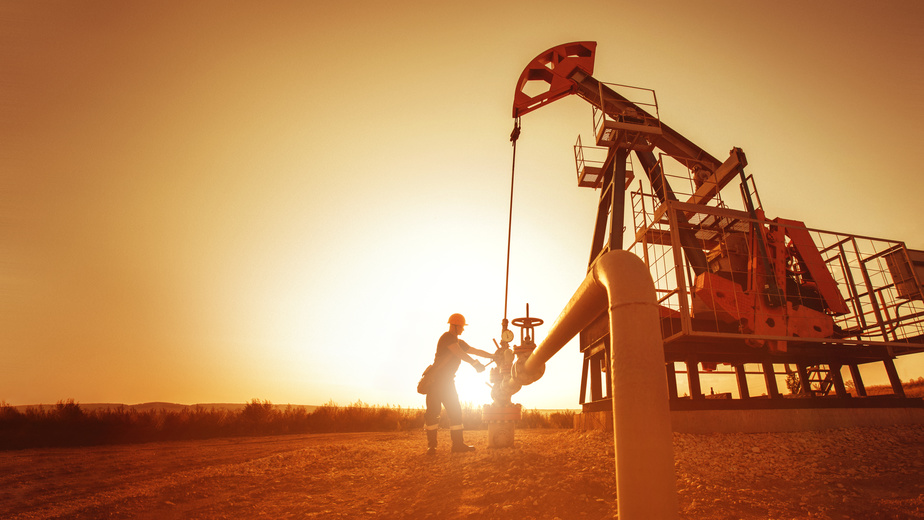 Land is at the heart of real estate investment. Some investors build on the land. Others profit from growing on the land. 
But today we're talking about the opportunities that lie UNDER the land … oil and gas. 
Many investors hop into real estate because of its tremendous tax breaks … but that often only applies to PASSIVE income. 
Oil and gas offer huge tax benefits that apply to ACTIVE income … that's why high-income earners love this niche. 
No investment is perfect … some forms of oil and gas investing come with high risks along with high rewards. That's why we called on a seasoned Texas oilman to learn more. 
We're exploring exciting strategies for finding more predictable profits and tax benefits in oil and gas. 
In this episode of The Real Estate Guys™ show, hear from:
Your drilled-in host,

Robert Helms

His drilling-down co-host,

Russell Gray 

Founder of Panther Exploration (PANEX),

Bob Burr
---
Listen
---
Subscribe
Broadcasting since 1997 with over 300 episodes on iTunes!
---
Review
When you give us a positive review on iTunes you help us continue to bring you high caliber guests and attract new listeners. It's easy and takes just a minute! (Don't know how? Follow these instructions).
Thanks!
---
A unique way to catch a break 
Today we're talking about a niche within real estate that has some unique upsides and some great tax benefits … and it's something you might not have considered before. 
Oil and gas is a very different type of investment … but there is a huge tax advantage to oil and gas investments that doesn't exist in too many other investment categories. 
So, if you're at the end of the year, and you've got a big tax problem, and you're trying to figure out where to deploy some capital … you could make an investment and get a tax break. 
Energy is forever. It's not a fad. It's not an industry that shuts down … and any type of economic recovery is going to require the development and consumption of energy. 
Oil and gas has a history with the petrodollar in association with the dollar and other currencies. But it also acts as a hedge against currency, because it's a commodity like gold. 
Another interesting aspect of oil and gas is it's not JUST oil and gas. There are many peripheries of the business. 
There are actual businesses that are associated with the industry that aren't directly oil … so you can make a profit based on the oil business without having the same level of risk.
We're hardly experts in oil and gas … but we are learning. And that's why we hang around with smart people who know a lot more than we do. 
One of those people is our guest is Bob Burr, founder of Panther Exploration (PANEX). He has been in the oil business for over 45 years … and he has plenty of expertise to share. 
Opportunities in oil and gas
The first thing to know about oil and gas is that there is certainly an economic benefit. Everyone goes to the pump and sees what happens to oil prices. 
But this time of year there is also a tax benefit. 
We often say that we don't let the tax tail wag the investment dog … but this niche might be the exception. 
If you invest a dollar in oil and gas, the federal government will let you write off all the intangible cost of that drill. 
"That means if you drill a hole in the ground and it has no value, it's a hole. They used to make us depreciate the equipment out over seven years and eventually you would write off 100 percent. Now we get to write off the equipment also," Bob says. 
Bottom line … you're talking about a 90 or 95 percent write-off against ordinary income the first year, right at the beginning. 
So, how do you get started?
There are really a couple of different ways to invest in oil. The first is exploration … trying to figure out where the oil is. 
Many of these properties are not owned. Instead, they are leased with wells that produce oil. 
Most people looking for the tax write-off don't want to be involved in exploration … because most of the time you don't hit oil. 
Instead, they want to be involved in wells that are already producing. Wells produce different amounts of oil each day depending on the location … but some wells have been producing for decades. 
The other option is to find other businesses associated directly with the oil and gas business that makes sense for investors. 
Three years ago, Bob and his team started to look at saltwater disposal wells. 
As wells produce oil, they also produce tremendous amounts of saltwater. You can't dump saltwater on the surface … it kills everything. 
So, the government requires producers to pump this water back down into the earth at a safe level. 
Bob pays a landowner to lease their land and builds a well to safely pump this saltwater … and other drilling companies pay him to take care of their saltwater waste for them. 
"We're operating a well now that in the first two years it was in production, it made $4.8 million," Bob says. 
Bob has also built off of this business by finding a way to clean the water before pumping it … allowing them to separate and remove any leftover oil and "skim extra off the top," if you will. 
"We're disposing of 10,000 barrels a day, and if even one percent of that barrel is oil, that oil is ours, and it adds up," Bob says. 
And the saltwater disposal investment gets the same tax benefit as oil and gas. 
For a niche like Bob's saltwater well, investors can expect to put in $100,000 per unit. 
They can then … depending on the details of the deal and after consulting a tax professional … write off 90 to 95 percent as ordinary income. 
Syndication is sacred
Oil and gas investment has the potential to be higher risk than other investments … that's why Bob and his team take their job so seriously. 
"I'm interested in one thing: Making money for us and our partners. That's why I tell my team that they have a moral responsibility to get serious," Bob says. 
That is one of the great messages that Bob has shared with us and with other investors at our Secrets of Successful Syndication event. 
Syndication is a sacred thing. You are working with somebody's hard-earned money. They're entrusting it to you. 
That's why an investor who is looking for this type of potential upside in terms of returns, as well as tax benefits, needs to understand and be educated on their prospects. 
To learn more about oil and gas investing, listen in to our full episode. 
More From The Real Estate Guys™…
The Real Estate Guys™ radio show and podcast provides real estate investing news, education, training, and resources to help real estate investors succeed.
---
Love the show?  Tell the world!  When you promote the show, you help us attract more great guests for 

your

 listening pleasure!
Most real estate investors focus on the structure on top of the dirt. Others profit by trading in the land itself. Still, others find opportunity in what grows on top of the land.
Today's show is about what comes from UNDER the dirt … oil and gas. And there's a LOT more to the story than meets the eye.
Real estate is famous for fabulous tax breaks, but they often only apply to PASSIVE income.
Also famous for huge tax benefits, oil and gas can be applied to ACTIVE income … making it a favorite of high-income earners.
Of course, no one wants to lose money … and some forms of oil and gas investing are high risk, high reward.
In this episode, we visit with a seasoned Texas oilman to explore exciting strategies for finding more predictable profits and tax benefits in oil and gas.
---
More From The Real Estate Guys™…
The Real Estate Guys™ radio show and podcast provides real estate investing news, education, training, and resources to help real estate investors succeed.
---
Love the show?  Tell the world!  When you promote the show, you help us attract more great guests for 

your

 listening pleasure!
Last week the Fed pumped over $200 billion of freshly printed cash into the repo market.
Since then, the Fed's upped the ante to $400 billion … and counting.
For those young or asleep during the 2008 financial crisis …
… back then, the Fed provided an infusion of $85 billion per month to keep the wheels on the financial system bus.
Today, they're pumping in nearly that much PER DAY.
That's MIND-BOGGLING.
They're trying to keep interest rates DOWN to their target. Of course, interest rates matter to real estate investors. We typically like them low.
But this isn't about real estate. It's more about banks who hold debt (both mortgages and bonds) on their balance sheets.
As we explained last time, when interest rates rise, bond values fall …
… and a leveraged financial system with bonds as collateral is EXTREMELY vulnerable to collapse if values drop and margin calls trigger panic selling.
The Fed seems willing to print as many dollars as necessary to stop it.
And that brings us to an important question …
If the Fed can simply conjure $400 billion out of thin air in just a week … is it really money?
This matters to everyone working and investing to make or save money.
For help, we draw on lessons learned from our good friend and multi-time Investor Summit at Sea™ faculty member, G. Edward Griffin.
Ed's best known as the author of The Creature from Jekyll Island. If you haven't read it yet, you probably should. It's a controversial, but important exposé on the Fed.
In his presentation in Future of Money and Wealth, Ed does a masterful job explaining what money is … and isn't.
In short, money is a store of energy.
Think about it …
When you work … or hire or rent to people who do … the energy expended produces value in the form of a product or service someone is willing to trade for.
When you trade product for product, it's called barter. But it's hard to wander around town with your cow in tow looking to trade for a pair of shoes.
So money acts as both a store of value and a medium of exchange.
The value of the energy expended to create the product is now denominated in money which the worker, business owner, or investor can trade for the fruits of other people's labor.
This exchange of value is economic activity.
Money in motion is called currency. It's a medium of transporting energy. Just like electricity.
When each person in the circuit receives money, they expect it has retained its (purchasing) power or value.
When it doesn't, people stop trusting it, and the circuit breaks. Like any power outage, everything stops.
So … economic activity is based on the expenditure and flow of energy.
This is MUCH more so in the modern age … where machines are essential to the production and distribution of both goods and information.
Energy is a BIG deal.
This is something our very smart friend, Chris Martenson of Peak Prosperity, is continually reminding us of.
Here's where all this comes together for real estate investing …
New dollars conjured out of thin air can dilute the value of all previously existing dollars.
It's like having 100% real fruit juice flowing through a drink dispenser.
If someone pours in a bunch of water that didn't go through the energy consuming biological process of becoming real fruit juice in a plant…
… the water is just a calorie free (i.e., no value) fluid which DILUTES the real fruit juice in the dispenser.
Monetary dilution is called inflation.
Legendary economist John Maynard Keynes describes it this way …
"By a continuing process of inflation, government can confiscate, secretly and unobserved, an important part of the wealth of their citizens."
Inflation waters down real wealth.
Fortunately, real estate is arguably the BEST vehicle for Main Street investors to both hedge and profit from inflation.
That's because leverage (the mortgage) let's you magnify inflation's effect so your cash-on-cash ROI and equity growth can outpace inflation.
Plus, with the right real estate leverage, there's no margin call. Meanwhile, the rental income services the debt.
Even better, the income is relatively stable … rooted in the tenant's wages and lease terms. Those aren't day-traded, so they don't fluctuate like paper asset prices.
Effectively, you harness the energy of the tenant's labor to create resilient wealth for yourself. And you're doing it in a fair exchange of value.
Of course, the rental income is only as viable as the tenant's income.
This brings us back to energy …
Robert Kiyosaki and Ken McElroy taught us the value of investing in energy … and markets where energy is a major industry.
First, energy jobs are linked to where the energy is. You might move a factory to China, but not an oil field. This means local employment for your tenants.
Your tenants might not work directly in the energy business, but rather for those secondary and tertiary industries which support it. But the money comes from the production of energy.
Further, energy consumers are all over the world, making the flow of money into the local job market much more stable than less diverse regional businesses.
It's the same reason we like agriculture.
While machines consume oil, people consume food. Both are sources of essential energy used to create products and provide services.
So when it comes to real estate, energy, and food … the basis of the investment is something real and essential with a permanent demand.
Though less sexy and speculative, we're guessing the need for energy and food is more enduring than interactive exercise cycling.
Real estate, energy and agricultural products, are all real … no matter what currency you denominate them in.
And the closer you get to real value, the more resilient your wealth is if paper fails.
Right now, paper is showing signs of weakness. But like a dying star, sometimes there's a bright burst just before implosion.
Remember, Venezuela's stock market sky-rocketed just before the Bolivar collapsed.
Those who had real assets prospered. Those who didn't … didn't.
Are we saying stocks and the dollar are about to implode? Not at all. But they could. Perhaps slowly at first, and then suddenly.
If they do and you're not prepared … it's bad. It you're prepared and they don't … not so sad. If they do and you're prepared … it could be GREAT.
Real assets, such as well-structured and located income property …
… or commodities like oil, gold, and agricultural products (and the real estate which produces them) …
… are all likely to fare better in an economic shock than paper derivatives whose primary function is as trading chip in the Wall Street casinos.
So consider what money is and isn't … the role of energy in economic activity … and how you can build a resilient portfolio based on a foundation of real assets.
"The time to repair the roof is when the sun is shining."
John F. Kennedy
Until next time … good investing!
More From The Real Estate Guys™…
The Real Estate Guys™ radio show and podcast provides real estate investing news, education, training, and resources to help real estate investors succeed.
---
Love the show?  Tell the world!  When you promote the show, you help us attract more great guests for 

your

 listening pleasure!
Even though most of us will never become billionaires, it's sure fun trying.
But if we want to have a chance of making it BIG, it's probably smart to watch and listen to those who've actually done it.
After all, as Tony Robbins says, "Success leaves clues."
To which the Godfather of Real Estate, Bob Helms, adds … "You don't need to give natural childbirth to a good idea … you can adopt!"
So when multi-billionaire real estate investor Sam Zell has something to say, we pay attention and take notes.
In a recent appearance on Bloomberg News, Zell reveals what he's doing right now and why.  It's a short clip, and you can watch it here.
There are some great pearls of wisdom to glean … and if you've been followingThe Real Estate Guys™ for a while, some of them will sound familiar.
But that's not because we're super smart.  It's more because we're well- informed from spending quality time with lots of really smart people.
Sam Zell is buying gold … for the first time in his life.
We think that's REALLY interesting.
Of course, we've been following gold for quite some time … for a lot of reasons.
So while it's interesting that Zell is buying gold for the very first time in his long and uber-successful investing career … what's even MORE intriguing is WHY.
In the interview, Zell offers up two reasons.  One is obvious.  The other is more subtle … and leads to some even more subtle lessons.
All this from a guy who wrote a book titled Am I Being Too Subtle?
First, Zell says he's buying gold because of the supply and demand dynamic.  He overtly states he sees gold supply constrained going forward.
It's obvious from Zell's comments that it's important to understand supply and demand when investing in anything, because …
When supply is low relative to demand, there's opportunity.
Yes, we realize that's Investing 101.  But it's also a GREAT reminder that even at the billionaire level, successful investing is based on basic, timeless concepts.
However, there's MORE to be gleaned from Zell's comments about gold …
While he openly explains that he sees the supply being constrained, he onlyimplies his confidence in persistent demand for gold.
 After all, if supply drops … but demand drops too … there's no imbalance, and therefore, no opportunity.  Zell's too smart to miss that.
So Zell must see gold demand holding … or increasing.
That means the supply and demand dynamic in gold is SO compelling that billionaire Sam Zell is buying gold for the FIRST time in his EPIC career.
That's telling in and of itself.  But wait!  There's more …
In addition to constrained supply combined with persistent and growing demand going forward … Zell must think the opportunity in gold is quite good right now relative to other investment options.
Which begs the question …
What's different in TODAY's world to push the prospects for gold so high up Sam Zell's priority ladder?
After all, he's been around a LONG time … through stock market crashes, recessions, financial crises.  What's different NOW that makes gold alluring? 
That's a topic too big for this commentary … and our limited brains …
… but it will be a hot topic of discussion with gold experts Brien Lundin, Dana Samuelson and Peter Schiff aboard the upcoming Investor Summit at Sea™.
We're guessing part of the answer is wrapped up in Sam Zell's second subtle comment …
Sam Zell is buying gold as a "hedge."
Hmmmm … that's interesting.   A hedge against what?
Investopedia defines a hedge this way …
"A hedge is an investment to reduce the risk of adverse price movements in an asset. Normally, a hedge consists of taking an offsetting position in a related security."
Well, THAT'S interesting.
So Zell is using gold to "reduce the risk of adverse price movement in an asset."
And he apparently considers gold to be highly useful as "an offsetting position in a related security."
Which begs yet another question …
What asset / related security is Zell worried about … for the first time in his long and illustrious career?
Our guess is it's the U.S. dollar.  In fact, we'd bet a beer on it.
And there's one more clue we think bolsters the argument Zell is hedging the dollar …
Zell is bullish on oil.
 Wow.  What a coincidence …  our recent episode on precious metals was immediately followed with an episode on oil and gas.
Maybe Zell's been listening to The Real Estate Guys™ radio show???
Um, probably not.
More likely, we're learning a lot from all the smart folks we hang out with and listen to … and we're starting to think like billionaires.  We hope so.
So why oil?
Also coincidentally … just a week before the Sam Zell interview was published, we published our weekly newsletter and talked about … oil.
So we won't take time here to explain why we think oil could be a big story going forward.  You can read our thoughts here.
But this Zell interview affirms what we and many of our big-brained pals have been monitoring carefully for several years …
The dollar is under attack … from both internal and external forces.
So anyone who earns, invests, borrows, lends, or denominates net worth in dollars … most likely YOU … should probably take steps to become more aware and better prepared.
After all, if multi-billionaire real estate investor Sam Zell is hedging against the dollar … it's smart to pay attention and consider doing the same.
Until next time … good investing!
More From The Real Estate Guys™…
The Real Estate Guys™ radio show and podcast provides real estate investing news, education, training, and resources to help real estate investors succeed.
---
Love the show?  Tell the world!  When you promote the show, you help us attract more great guests for 

your

 listening pleasure!
Oil and Gas Investing 101
Oil and gas investing generates more wealth than any other asset class … and it comes with MAJOR tax benefits.
Oil can be a valuable and dynamic part of your portfolio. Demand is rising … meaning NOW is a great time to invest.
An investment in drilling operations can continue to produce income for years to come.
To get the maximum amount out of this investment and to manage risk, you need a serious expert who knows the business inside and out. Bob's team is not only skilled in every part of their business, they're here to educate you and give you hands-on experience.
Learn the ins and outs of the oil industry in this special report … from the extraction process, to predicted world-wide demand.
Find out whether gas and oil investing is right for YOU … and discover how you can get started in this exciting asset class.
Don't wait! Catch the rising returns as they continue to soar … let Panex show you how to open up your portfolio for profits.
Simply fill out the form below to get a copy of this exclusive report on what oil can do for YOU.
Exploring the Tax Advantages of Oil & Gas
Keep money in your pockets! Reap major tax benefits by investing in oil and gas.
At the end of every year, you have a choice to make. Will you hand over your money to the IRS, or will you invest in your future?
Oil and gas investing can generate more wealth than any other single investment class … and the tax benefits are HUGE.
In fact, if you live in the United States, you may deduct 85 percent (or more!) of your domestic oil investment in the FIRST YEAR … against ordinary income.
With more than four decades of experience in the oil and gas industry, Bob Burr knows the ins and the outs of this investment class.
While Bob and his team at Panther Exploration are not CPA's or tax experts … they've personally experienced the tax advantages of investing in domestic oil partnerships.  
So tune in to this webinar to learn how the tax benefits mean BIG RETURNS on your investment.
Keep more money in your pocket and diversify your investment portfolio. Simply fill out the form below to access this informative webinar.

Energy is the key input for all economic activity. And as populations and economies grow worldwide, there's an increasing demand for energy.
So listen in as we chat with an experienced oil man and discuss the nitty-gritty of investing in oil and gas for profits and tax breaks.
In this episode of The Real Estate Guys™ show, you'll hear from:
Your well-oiled host, 

Robert Helms

His slightly creaky co-host, 

Russell Gray

Oil and gas businessman,

Bob Burr
---
Listen
---
Subscribe
Broadcasting since 1997 with over 300 episodes on iTunes!
---
Review
When you give us a positive review on iTunes you help us continue to bring you high caliber guests and attract new listeners. It's easy and takes just a minute! (Don't know how? Follow these instructions).
Thanks!
---
How we got into oil and gas
We're often asked how we transitioned from real estate to other real assets.
We started studying economics after the '08 financial crisis. We were looking to see what we could have done … to better survive the crash.
We realized we needed to be more careful about structuring our portfolios so they weren't vulnerable to the ups and downs of Wall Street.
We also realized the dollar, gold, and oil were all interconnected.
And, we looked at the tax benefits, and realized the tax path leads to oil.
Our guest today is basically the Godfather of Gas and Oil. Bob Burr started out in the gas and oil industry working on rigs as a young man in Louisiana.
"It was my life's mission to find out the other end of the business," Bob says.
Well, he's made it … Bob now has several cumulative decades on the money-making side of the oil and gas industry.
And he's still at it … technological innovations and new oil discoveries have made the U.S. one of the top places in the world for oil extraction.
Bob's decades of experience have led him through ups and downs, mistakes and discoveries, and he has come out wiser on the other end. He met us on the Summit at Sea™ … and now he's here to share his knowledge with YOU.
The tax benefits of oil investing
So … why oil and gas?
"The tax shelter is just tremendous," Bob says. Oil and gas investing is the only business today where you can put in a dollar and write off 70 to 80 percent of that, whether you win, lose, or come to a draw.
There are risks inherent to investing in the industry, but the federal government makes it much more approachable by subsidizing heavy tax breaks.
"Every time you drill a well, you're gambling," Bob says. But since oil drives the economy, Uncle Sam is willing to place some bets.
Bob does a lot of due diligence before he even starts digging to make sure a potential well has a high chance to be profitable for him and his partners.
First, he explores the land and picks out a bunch of prospective sites.
Then, he sends those prospects to a third-party geological team and says, "Kill it." Really. If the geological team comes back and says no go, Bob moves on.
After the geological team gives the A-OK, Bob does yet another evaluation. His sons do a due diligence inspection to examine specific site issues.
"We'll have some bad ones regardless, but I'm doing everything to avoid that,"  Bob says.
Oil and gas exploration is a numbers game, but Bob is shaving the odds in his favor. He's eliminating 90 percent of the bad options … before the drilling starts.
Oil and gas investing is an industry that requires high responsivity to partners.
Because it is a high-risk industry, Bob makes sure he is being attentive to his investment partners' needs.
"We need to shut up and listen and let them present the facts," Bob says. If there's ever a point where he disagrees, he consults with specialists and experts first.
Bob has been in the business a long time. "I would be lying if I never did anything wrong," he says. "I had to climb the mountain and fall back down, climb the mountain and fall back down."
But now, "You can't play any tricks on me," he declares.
Who gets a cut?
How does oil and gas investing work for everyone involved?
First, there are the land owners. In usual oil and gas terms, the land owner owns the surface and minerals. The oil extractor … that's Bob … gives the owner a bonus for each acre used, plus royalties … a percentage of the total proceeds.
"You have to look at the economics," he says, in reference to the royalty rate.
If an oil person is pulling in millions of dollars, the reserve rate … what they take home to investors and their own business … will be less, perhaps closer to 50 percent. For a smaller pull, it'll probably be closer to 80 percent.
"You have to play every hand differently," Bob says. There are a lot of variables that affect each situation.
Now, what about the investors?
Becoming a partner to Bob or another oil person requires taking on a lot of risk. But regardless of the outcome, investors still get tax benefits.
Bob says he does turn-key deals on each well, and he takes on the responsibility of figuring out completion costs and risk.
If he runs into problems, he doesn't go back to his investors to ask for more money, he says … but if there is a chance to drill deeper and get much higher profits, he will sometimes give investors an opportunity to put more money in and play the game.
As for the profits? "I've never had one problem having a market for oil at a premium price," he says.
Bob recently got about $70/barrel for West Texas crude, but he says he can make money at as low as $25/barrel … so there's a lot of flexibility. Twenty-five is still a good, solid return, he says.
The oil industry is all about developing relationships … after all, we only got to know Bob through the great relationships we form each year at the Summit at Sea™.
"I'm a team with my partners, and I'm the captain of the team," Bob says. "And I want to score."
Think you want to learn more about oil and gas investing? You can start your research with Bob's custom report. And of course, you can meet Bob and other experienced investors at our annual Summit at Sea™!
---
More From The Real Estate Guys™…
The Real Estate Guys™ radio show and podcast provides real estate investing news, education, training, and resources to help real estate investors succeed.
---
Love the show?  Tell the world!  When you promote the show, you help us attract more great guests for 

your

 listening pleasure!
Hard to believe it's nearly 10 years since Fannie Mae and Freddie Mac collapsed and were taken over by Uncle Sam.
Time flies when you're getting rich.
It's been a GREAT run for residential real estate investors … especially apartment investors.  Free money in the punch bowl can really juice up a profit party.
But after 10 years of equity happening to real estate bull market riders … it's a good time to think about where we are, where things are headed, and what to do next.
And looking forward comes in two parts:  external and internal.
The external is the world of variables outside your control.  Like driving down the freeway, there are lots of other drivers whose actions affect YOUR safety and progress.
But the key to your success isn't what's going externally. It's how YOU navigate those external circumstances … based on what's going on inside of you.
It's about financial and emotional intelligence.
Because what you think and believe affects what you do … and what YOU do has the greatest impact on the results YOU experience.
One of the biggest dangers of riding a wave of easy money into gobs of equity is thinking you're an investing genius.
We know … because it's happened to us … and we see it happen all the time.
It's much harder to be humble, curious, teachable and innovative when you already think you're smart.
It's important to know the difference between luck and skill.
True financial genius is being able to make money when everything externally is falling apart … like a pro race car driver deftly navigating a multi-car melee at 180 miles an hour.
That's REAL skill.  Anyone can rocket down an open road.
Fannie Mae's chief economist Doug Duncan told the audience at Future of Money and Wealth he thinks recession is likely in the not-too-distant future.
And Doug made those comments after reminding everyone his last year's Summit predictions were all essentially spot on.
So based on both his pedigree and track record, Doug's qualified to have an opinion.  And we're listening.
"The time to repair the roof is when the sun is shining." 
– John F. Kennedy
The sun's been shining on real estate investors for ten years now.  Maybe you're one of the many who've made tons of money.  We hope that trend continues.
But as our friend Brad "The Apartment King" Sumrok reminds us … it's time to approach today's market with a little more sobriety.
Money and margins are both getting tighter.
This means paying better attention to detail, increasing your financial education, and being careful not to rationalize marginal investments to bet on positive externals.
In other words, beware of being a bubble market genius … and thinking what worked in a bull market will work when things change.
Better to work on sharpening your skills at finding and creating value.
Of course, real estate is FULL of pockets of opportunity … the polar opposite of a commodity or asset class where everything's the same and moves together.
Real estate's quirkiness befuddles Wall Street investors … but thrills Main Street investors.
A case in point are apartments …
On the one hand, lots of brand new inventory is coming on the market … and it's putting pressure on landlords to offer profit reducing concessions.
On the other hand, more affordable existing stock is attracting lots of interest… from both tenants and investors.
So "housing" isn't hot or cold.  And neither are "apartments".  Real estate defies that kind of simplistic description.
Of course, it takes financial education to recognize the difference between momentum and value.
It also takes time, effort, and relationships to actually find the markets, team and properties to invest in.
For most people, that's way too much trouble.  They'd rather sit in their crib with their trading app … or turn their financial future over to a paper asset advisor.
That's all peachy until rates rise, recession hits, and paper prices plunge.
History … and Doug Duncan … says the inevitable bear market is getting closer.
Of course, as we've previously commented … when paper investors get nervous, one of their favorite places to seek safety with return is real estate.
So for active and aspiring syndicators … it really doesn't get any better than right now.
Think about it …
MILLIONS of baby-boomers are retiring.  They need to invest for INCOME.
And they're sitting on stock market equity, home equity, and retirement accounts …
… holding many TRILLIONS of wealth needing to (literally) find a home withreliable income and inflation protection.
Their paper asset providers will try to meet the need, but their toolbox isn't properly stocked.  They can't do private real estate.
But as boomers struggle at squeezing spendable money out of sideways or stagnant stock markets, they'll look towards dividends and interest.  Cash flow.
The challenge with dividend stocks is … in a volatile market, investors face capital loss on share prices.  Worse, dividends can be cancelled.
Compare this to rental real estate, which produces far MORE reliable income than dividends with LESS price volatility.  And no one is cancelling the rent.
So dividend stock investors would LOVE income property … IF it just wasn't so darned hard to find, buy, and manage.
What about bonds and bank accounts for income?  (Try not to laugh out loud)
Remember, a deposit is a LIABILITY to a bank.  When you deposit money in the bank, the bank needs to create an offsetting ASSET … a loan.
But the Fed has stuffed banks full of reserves … and there aren't enough good borrowers to lend to.
Banks don't need to offer higher interest to attract deposits.  So they don't.
As for bonds …
Yes, it's true bond yields are edging up, which means bond holders earn a little more income … but at a what price?
Rising bond yields also mean falling bond values.  So bond buyers are understandably very nervous about capital loss on their bonds.
WORSE …, bonds carry the added risk of default or "counter-party risk."
A bond default is TOTAL loss. Yikes.
Real estate to the rescue …
The relative safety and performance of income property or income producing mortgages secured by real estate is extremely attractive right now.
The biggest problem for passive paper investors is real estate is hard to buy, messy to manage, and takes more financial education than just knowing how to click around an online trading app.
And THAT is the BIG opportunity for skilled real estate investors to go bigger faster with syndication.
Whether you decide to explore the opportunities in syndication or not … it's important to stay curious, alert and proactive.
Most real estate investors we know are preparing for the next recession … because that's when true financial genius pays the biggest rewards.
Until next time … good investing!
---
More From The Real Estate Guys™…
The Real Estate Guys™ radio show and podcast provides real estate investing news, education, training, and resources to help real estate investors succeed.