Exploring the Tax Advantages of Oil & Gas
Keep money in your pockets! Reap major tax benefits by investing in oil and gas.
At the end of every year, you have a choice to make. Will you hand over your money to the IRS, or will you invest in your future?
Oil and gas investing can generate more wealth than any other single investment class … and the tax benefits are HUGE.
In fact, if you live in the United States, you may deduct 85 percent (or more!) of your domestic oil investment in the FIRST YEAR … against ordinary income.
With more than four decades of experience in the oil and gas industry, Bob Burr knows the ins and the outs of this investment class.
While Bob and his team at Panther Exploration are not CPA's or tax experts … they've personally experienced the tax advantages of investing in domestic oil partnerships.  
So tune in to this webinar to learn how the tax benefits mean BIG RETURNS on your investment.
Keep more money in your pocket and diversify your investment portfolio. Simply fill out the form below to access this informative webinar.

We're back again to tackle the questions we missed in our last Ask The Guys episode. We love these episodes and the opportunity we get to talk through some of YOUR real-world investing opportunities and challenges.
We hear from listeners dealing with tenant damage and security deposits, 1031 tax-deferred exchanges, nontraditional lending ideas and TONS more.
First, the ground rules.
We talk about ideas and information. When you're dealing with real money in the real world, you want to consult a professional. We don't offer legal, investment, or tax advice.
In this episode of The Real Estate Guys™ show you'll hear from:
Your problem-solving host, 

Robert Helms

His trouble-making co-host, 

Russell Gray
---
Listen
---
Subscribe
Broadcasting since 1997 with over 300 episodes on iTunes!
---
Review
When you give us a positive review on iTunes you help us continue to bring you high caliber guests and attract new listeners. It's easy and takes just a minute! (Don't know how? Follow these instructions).
Thanks!
---
Question: How soon can I move in after a cash offer, and how low can I go under the asking price?
Joseph in Tacoma, Washington, asked this question. The important concept to understand here is price versus terms.
Whether or not you offer cash or take out a loan, the outcome is essentially the same for the seller. What cash offers is a quicker payout with certainty.
But, this isn't attractive to every seller. In some cases, a quick closing isn't what a buyer wants at all, so the promise of quick cash won't be an incentive.
When you're negotiating with cash, make sure what you're offering lines up with the seller's priorities. A cash offer doesn't automatically mean a 20 percent discount.
Question: I rehabbed a rental property in Detroit, and now I'm ready to sell. My tenant wants to purchase the property, but she has limited cash on hand. How can I find a lender to do the deal?
Wilbert in South Field, Michigan, brings us this question. He wants to sell the home for $38,000, but the appraisal came back at $20,000. That price gap, as well as the location has made it difficult to find a traditional lender.
The first problem is that many banks won't do a loan for less than $50,000. If the lender is going to go to all the trouble to do the paperwork for a percentage of the loan amount, then the loan amount needs to be enough to get their attention.
Here are a couple alternatives for Wilbert to consider:
Find a private lender.

This might mean a higher interest rate for the buyer. But, that higher interest rate will be more likely to attract a lender.

Be the private lender.

Rather than finding an outside investor, work a deal with the tenant to have them pay the loan to you instead. If they pay off the mortgage, you've still had that steady stream of income. If not, you'll get the property back to rent or sell to someone else.

Find a different buyer.

If finding a private lender isn't possible, consider finding a different buyer who is able to get financing or purchase the home for the price you want to sell.
Question: When a tenant in our out-of-state rental moved out, they caused a lot of damage. Why don't tenants take care of their rentals better, and why are they surprised when they don't get their deposit back?
Renters view their home differently than an owner. How else do you explain that it feels like no renter owns a vacuum cleaner?
Damage to property is part of doing business as a landlord. But, Lauren in Charleston, South Carolina, did a lot of things right. They documented all the damage with photos before the tenant moved out, had a third-party realtor do a final walkthrough with the tenant, and got estimates from contractors to repair the damage.
Here are a few other things you can do to deal with damage:
A picture is worth a thousand words.

Take photos of the property BEFORE the new tenant moves in and get their initials on the photos. Then, when they're ready to move out, you can use those photos to justify the cost of any damage.

Open up a pet policy.

Many landlords are hesitant to allow pets in a rental. But, with a hefty pet deposit and even a little higher rent, you can come out on top.

Get a read on your renters.

As you screen applicants, be perceptive. We've also known people who will meet with potential renters at their current residence to see how they treat their current space. This may not be possible for everyone, but get creative and thoughtful about how you screen new renters.
At the end of the day, renters are more likely to treat a rental home with less care than you do. Damage and repairs are a cost of doing business, so make sure you build that into your budget.
Question: I want to sell my rental home in California, and I'm interested in the 1031 tax-deferred exchange to buy a new property in Texas. I'm confused by the IRS form and want to know if this will eliminate my taxes in California?
Cindy in Fort Worth, Texas, is definitely an A student!
First of all, we want to be clear that with this kind of complicated tax question, you need expert opinion and advice. A 1031 tax exchange intermediary will be well worth the cost and can answer all your questions.
The intent of the 1031 tax-deferred exchange is that if you sell a property and then purchase another property, you can defer the tax. As you buy and sell properties, you can continue to defer the tax, but there isn't a way to eliminate the tax completely.
Finally, try not to let the tax tail wag the investment dog.
Real estate offers many great tax benefits, which is one of the reasons we love it! But, when you're dealing with real money and the IRS, you need a team of experts to guide you.
Life is short, and you don't want to spend your valuable time reading an IRS form.
Question: How can I learn more and get coaching on real estate syndication?
Addie in Seattle, Washington, brings us a question that is near and dear to our hearts!
We recommend our Secrets of Successful Syndication seminar as your first step. Whether you want to be a syndicator and learn how to leverage money with a group of investors or invest passively in real estate, this is an event you'll learn a lot from.
In this seminar, we're teaching the strategies that have been a part of our investments for years.
We do have a coaching program, but you can only learn about it at the seminar during an OPTIONAL session after the two days are done.
If you want to register for the event and see if syndication is right for you, we'd love to have you!
Question: My wife and I have a real estate investment company with 23 doors under rent. We've found traditional lenders to be slow and cumbersome and want to simplify our lending process. How can we do this?
John and Karen in Troy, Ohio, are having trouble scaling their business because of lenders. They write that they'd be willing to pay a higher interest rate to make the process easier and more streamlined.
For traditional banks, the process is often necessarily slow. They need to do due diligence to make sure the investment is a good one.
Private capital is easier and faster, but it comes at a higher price. This can be done through syndication or networking to find interested investors. Make sure you're well advised and working with big deals, and you're well on your way.
We'd also suggest that with the rollback of some of the Dodd-Frank provisions, some of the restrictions on community lending have eased. If you haven't checked in with your community lender recently, it's worth getting to know them. They'll get to know you and your entire portfolio of properties and could be a valuable resource.
Question: I wasn't able to attend your events for the Future of Money and Wealth in Florida. But I'd sure love to get access to that information. How do I do that?
A listener in Hawaii wants to learn from the incredibly faculty we brought in to talk about how to keep up with the changing times in the economy.
This was a one-off event, and it was an incredible gathering of some of the best minds in a variety of subjects all focused on how to protect your wealth.
We recorded the event with a professional video crew and now have 20 different panel discussions and presentations available to watch.
You can visit the Future of Money and Wealth website to learn more or send us an email to future [at] realestateguysradio [dot] com. We'll get you all the details on how to access these videos.
Question: My schedule seems to be always booked up by the time I hear about the Belize discover trips. Do you know the future trip dates for later in the year?
Tim in Silverton, Oregon, like many of us, has a busy schedule and needs to plan ahead!
To find out events as soon as possible and to get them on your calendar, get on our advanced notice list. Head to the events tab on our website. If you find an event there, and the date doesn't work out, get on the advanced notice list and you'll get an email letting you know about future dates.
Our next Belize discovery trip will be August 24-27, and registration is open now! We hope to see you there.
Question: What is the definition of a performing asset?
Matthew in Nacomin, Florida, asks us the shortest question in our inbox!
Simply put, a performing asset is something that puts money in your pocket. The more cash flow, the more equity. If you have something on your balance sheet that doesn't put money in your pocket, it's not a performing asset.
When you consider an asset you can go for a fat cow, a performing asset that will come at a premium but continue to deliver, or a skinny cow, a non-performing asset that needs some work to get it performing again.
---
More From The Real Estate Guys™…
The Real Estate Guys™ radio show and podcast provides real estate investing news, education, training and resources to help real estate investors succeed.
It's tax time!
For most people, the month before April 15 is the only time they think about taxes. Today, we'll chat with Tom Wheelwright, CPA, about why you should change your mindset.
We'll discuss the implications of the recent tax reform bill and how YOU can plan strategically to bring down your taxes — and increase your wealth.
Taxes are the price you pay for making an income … but that doesn't mean you can't manage your tax liability and get smart about how much you're paying.
In this episode of The Real Estate Guys™ show you'll hear from:
Your tax-talking host, 

Robert Helms

His taxing co-host, 

Russell Gray

Tax advisor for real estate investors

Tom Wheelwright, CPA
---
Listen
---
Subscribe
Broadcasting since 1997 with over 300 episodes on iTunes!
---
Review
When you give us a positive review on iTunes you help us continue to bring you high caliber guests and attract new listeners. It's easy and takes just a minute! (Don't know how? Follow these instructions).
Thanks!
---
How does the tax reform bill affect you?
Tom Wheelwright is a personal tax advisor for The Real Estate Guys™ and Robert Kiyosaki. His goal is to help real estate investors build wealth … without losing it all to taxes. He even wrote a book on the subject, Tax-Free Wealth.
Tom has read the new tax law not once, but twice! We're comfortable calling him an expert on the subject.
Is the tax law out to get you? Absolutely not.
Tom says the first few pages of the tax law cover ways to raise revenue. The rest is a series of incentives … and that's true in EVERY country.
If you want to know what your government wants you to do, look at the tax law. Take a closer look, and you'll see built-in real estate incentives.
That's because real estate is the preferred investment vehicle for many governments. Why? Because it provides necessary housing.
The tax law gives you a ROAD MAP to reduce your taxes.
So, instead of complaining about how the government is taking all your money and then doing nothing about it, PARTNER with the government. Figure out what incentives are available … then take advantage of them.
What about the 2018 tax reform? Tom says to remember that some parts of the bill are effective retroactively. For example, if you bought a car between October and the end of the year, you may have a big tax break coming.
By using the home office deduction, you can double your car purchase deduction. A big key for April 15, says Tom, is to make sure you take ALL the deductions you're entitled to.
And don't get worried about the impacts of the new tax bill. Tax changes move slowly. Realize that your tax strategy and your investment strategy impact each other … and recruit an accountant to help you fine-tune your plan.
Start thinking about next year's taxes NOW
We asked Tom how to approach next year's taxes in light of this year's reform.
"There are so many big changes," says Tom.
For example, Section 179 now applies to residential real estate. This allows you to deduct equipment … including roofs, HVAC systems, security systems, and more.
So when you're improving your properties, an important factor to take into consideration is the tax impact and potential deductions.
Another huge change is that bonus depreciation now applies to used property. So, you could get a huge deduction in year one.
Another change that affects you is the 20 percent deduction for pass-through businesses. That deduction absolutely applies to real estate investors … if you have a positive net income.
To make sure you're getting maximum benefits, sit down with your tax provider and lay out your plans for the next year. The right tax professional will help you figure where there is the most permanent tax benefit … instead of pushing options that will be lucrative in the long term but counterproductive in the short term.
To do depreciation recapture, Tom says you need to get your tax advisor involved. If you're doing it right, ultimately there should be very little recapture … and thus very little taxable income. To avoid paying taxes on properties, you can do a 1031 tax exchange.
And as every real estate investor knows, borrowing does not create taxable income.
How to choose the right tax advisor
When speaking at conferences, Tom likes to ask whether attendees' accountants have told them NOT to take the home office deduction.
If the answer is yes, that's a sign you're ready for a new accountant. "You don't want an accountant who is afraid of the IRS," says Tom.
HOW you pick a tax advisor depends on WHAT you want one for. If you want someone to record historical information, any accountant will do.
But if you want someone to reduce your taxes going forward, you should look for someone who asks you questions about what is happening now and what will happen in the future.
It's essential that you're paying attention to the future … because your tax picture WILL change. According to Tom, "Most people have really good business strategy, but almost no investment strategy."
A good tax advisor will help you project what will happen 5-10 years down the road. Why? Because you can't change the past … but you can change the future.
The right tax professional will also reach out to you with updates on a regular basis. You shouldn't have to bug him or her to get information.
Outside of your spouse, your tax advisor will have more impact on yourself, your future, and your financial situation than any other person. So build a relationship with an excellent tax professional.
And if your current accountant doesn't sound like the professional we've described above … you may have outgrown them.  
Want to know more about how to choose the right tax professional? In his book, Tax-Free Wealth, Tom describes 10 questions you should ask your accountant … and 10 questions your accountant should ask you! He's making this chapter free to listeners of The Real Estate Guys™ radio show. Listen in to the show to find out how to get your complimentary copy!
More about our favorite wealth strategist
We also asked Tom about his new platform, WealthAbility. The site is a collection of tools and educational resources to help people like YOU earn more … and pay less in taxes.
The platform is paired with a global network of accountants and firms that understand tax-free wealth strategies.
If you want to hear more from Tom, check out WealthAbility or his wealth strategy firm, ProVision™. Also consider coming to our brand-new Future of Money and Wealth conference, where Tom will be a speaker.
Some final words of wisdom
Remember that different investments have different tax ramifications. Gold and silver is very different from real estate. A couple single-family investments will be very different than a dozen multifamily properties.
And residential real estate is a world away from commercial. Whatever investment class you choose, don't forget … there's always a tax advantage.
One thing we know about taxes … "Experts predict tax laws will always change OR stay the same in the future," says Robert. Pretty hard to argue with, right?
People in and outside of the government will always try to manipulate markets to get certain incomes. It's your job to set your prejudices aside and focus on the best outcome.
There will be losses … so make sure you're not the one eating them. And there will be winners … make sure you're one of them!
It all starts by getting connected with the right ideas, the right people, and the right environment. That includes that right tax advisor!
---
More From The Real Estate Guys™…
The Real Estate Guys™ radio show and podcast provides real estate investing news, education, training and resources to help real estate investors succeed.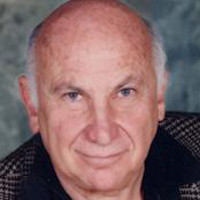 Irwin Schiff Dies While In Prison
In one of the most tragic episodes in modern American patriotism, long time tax system critic Irwin Schiff succumbed to an untreated illness while incarcerated in Forth Worth, Texas.
As long time listeners know, over the last few years we've become friends with Peter Schiff.  Peter's a brilliant and outspoken pundit on economics, a best-selling author, a former candidate for U.S. Senate and a highly successful businessman.
Peter's also the son of Irwin Schiff.
What listeners may not know is that long before I became co-host of The Real Estate Guys radio show or ever met Peter, I'd been following the work and career of Irwin Schiff.
In fact, Irwin Schiff had a profound impact on the direction of my life and career.  In many ways, Irwin Schiff's influence led me to join The Real Estate Guys™ and ultimately to form a friendship with his son.  But when I first met Peter, I didn't even know they were related.  I was attracted to Peter's mission and message.
I share this because each of you will meet people in your life who will influence you as well.  Not everyone will agree with or approve of your heroes.  Irwin Schiff was a controversial man.
But Irwin Schiff was a great man… a man of intellect and conviction.  Courageous and outspoken, Irwin unjustly suffered at the hands of the country he loved.
And Irwin Schiff died in prison… blind, sick, untreated…and at 87 years old, shackled to his hospital bed and monitored by an armed guard.
It's unbelievable and unconscionable.   But it's true.  I know because Peter called me the night his dad was dying and told me what was happening.
But for all Peter's wealth and intellect, he couldn't get the government to allow his father, a non-violent man, to die in peace with his family.  Instead, they kept him handcuffed to his bed and under armed guard.  It's crazy when you think of the kind of people our prison system and politicians routinely pardon, parole and release back into the public.
It makes you wonder what they're so afraid of.
Our audience is interested in building wealth through real estate.  So we try to avoid getting too political or overly involved with getting people riled up over all the corruption and incompetence we see in the government, in the banking system and on Wall Street.
We simply try to see it for what it is and navigate accordingly.
But without freedom, there is no wealth.  And without brave men and women to cry out against injustice when they see it, there is no freedom.
Freedom starts as an idea, then becomes an ideal.  But it doesn't become real until courageous people act.  The only reason we have a United States of America is because brave freedom lovers spoke out…and then acted…against what they perceived as the tyranny of an overreaching British empire.
Not everyone agreed with them at the time.  Perhaps there are some who still don't agree.  They'd rather go along to get along.
But not Irwin Schiff.  Irwin was a man of ideals and action.  And whether you agreed with him or not, you have to admire his courage and conviction.  I know I sure do.
Below is a tribute Peter Schiff wrote about his father.  I encourage you to read it.  Then take some time to look up the life and work of Irwin Schiff.  I know you'll learn some things which will enlighten you.  Some will absolutely shock you…perhaps into being more aware and protective of the very freedom you hope to exercise and enjoy with the prosperity you gain through your investing.
My father Irwin A. Schiff was born Feb. 23rd 1928, the 8th child and only son of Jewish immigrants, who had crossed the Atlantic twenty years earlier in search of freedom. As a result of their hope and courage my father was fortunate to have been born into the freest nation in the history of the world. But when he passed away on Oct. 16th, 2015 at the age of 87, a political prisoner of that same nation, legally blind and shackled to a hospital bed in a guarded room in intensive care, the free nation he was born into had itself died years earlier.
My father had a life-long love affair with our nation's founding principals and proudly served his country during the Korean War, for a while even having the less then honorable distinction of being the lowest ranking American soldier in Europe. While in college he became exposed to the principles of Austrian economics through the writings of Henry Hazlitt and Frederick Hayek. He first became active in politics during Barry Goldwater's failed 1964 presidential bid. His activism intensified during the Vietnam Era when he led local grass root efforts to resist Yale University's plans to conduct aid shipments to North Vietnam at a time when that nation was actively fighting U.S. forces in the south. Later in life he staged an unsuccessful write in campaign for governor of Connecticut, then eventually lost the Libertarian Party's presidential nomination to Harry Brown in 1996.
In 1976 his beliefs in free market economics, limited government, and strict interpretation of the Constitution led him to write his first book The Biggest Con: How the Government is Fleecing You, a blistering indictment of the post New Deal expansion of government in the United States. The book achieved accolades in the mainstream conservative world, receiving a stellar review in the Wall Street Journal, among other mainstream publications.
But my father was most known for his staunch opposition to the Federal Income Tax, for which the Federal Government labeled him a "tax protester." But he had no objection to lawful, reasonable taxation. He was not an anarchist and believed that the state had an important, but limited role to play in market based economy. He opposed the Federal Government's illegal and unconstitutional enforcement and collection of the income tax. His first book on this topic (he authored six in total, self-published by Freedom Books) How Anyone Can Stop Paying Income Taxes, published in 1982 became a New York Times best seller. His last, The Federal Mafia; How the Government Illegally Imposes and Unlawfully collects Income Taxes, the first of three editions published in 1992, became the only non-fiction, and second and last book to be banned in America. The only other book being Fanny Hill; Memoirs of a Woman of Pleasure, banned for obscenity in 1821 and 1963.
His crusade to force the government to obey the law earned him three prison sentences, the final one being a fourteen-year sentence that he began serving ten years ago, at the age of 77. That sentence turned into a life sentence, as my father failed to survive until his planned 2017 release date. However in actuality the life sentence amounted to a death sentence. My father died from skin cancer that went undiagnosed and untreated while he was in federal custody. The skin cancer then led to a virulent outbreak of lung cancer that took his life just more than two months after his initial diagnosis.
The unnecessarily cruel twist in his final years occurred seven years ago when he reached his 80th birthday. At that point the government moved him from an extremely low security federal prison camp in New York State where he was within easy driving distance from family and friends, to a federal correctional institute, first in Indiana and then in Texas. This was done specially to give him access to better medical care. The trade off was that my father was forced to live isolated from those who loved him. Given that visiting him required long flights, car rentals, and hotel stays, his visits were few and far between. Yet while at these supposed superior medical facilities, my father received virtually no medical care at all, not even for the cataracts that left him legally blind, until the skin cancer on his head had spread to just about every organ in his body.
At the time of his diagnosis in early August of this year, he was given four to six mouths to live. We tried to get him out of prison on compassionate release so that he could live out the final months of his life with his family, spending some precious moments with the grandchildren he had barely known. But he did not live long enough for the bureaucratic process to be completed. Two months after the process began, despite the combined help of a sitting Democratic U.S. congresswoman and a Republican U.S. senator, his petition was still sitting on someone's desk waiting for yet another signature, even though everyone at the prison actually wanted him released. Even as my father lay dying in intensive care, a phone call came in from a lawyer and the Bureau of Prisons in Washington asking the prison medical representatives for more proof of the serious nature of my father's condition.
As the cancer consumed him his voice changed, and the prison phone system no longer recognized it, so he could not even talk with family members on the phone during his finale month of life. When his condition deteriorated to the point where he needed to be hospitalized, government employees blindly following orders kept him shackled to his bed. This despite the fact that escape was impossible for an 87 year old terminally ill, legally blind patient who could barley breathe, let alone walk.
Whether or not you agree with my father's views on the Federal Income Tax, or the manner by which it is collected, it's hard to condone the way he was treated by our government. He held his convictions so sincerely and so passionately that he continued to espouse them until his dying breath. Like William Wallace in the final scene of Braveheart, an oppressive government may have succeeded in killing him, but they did not break his spirit. And that spirit will live on in his books, his videos, and in his children and grandchildren. Hopefully his legacy will one day help restore the lost freedoms he died trying to protect, finally allowing him to rest in peace.
It's said the only things which are certain are death and taxes.
We think this could be modified to DEBT and taxes….especially when you consider the relationship between the two.  BUT…we'll put our tin-foil hats in our lead cased fire-proof safe and focus on the tax…er, task…at hand.
We were out in the Phoenix area to visit Robert Kiyosaki and decided to pay a quick visit to a nearby friend and tax guru.  We'd heard there was a new regulation all real estate investors need to know about…
Talking taxes in the top of office to Tom's tower…
Your regular host, Robert Helms
His irregular co-host, Russell Gray
CPA, best-selling author and Rich Dad Advisor, Tom Wheelwright
Let's face it…taxes are NOT the most titillating topic.  After all, we'd all much rather focus on MAKING money, than spending dozens of hours and thousands of dollars tallying up how big a slice to send to the tax man.
And of course, just when you think you've got everything dialed, the tax man changes the rules of the game and hopes you're not paying attention.  It's a constant and unproductive game of cat and mouse.
SO…
If you decide to play, you'll need to find a way to keep up on the changes.  And then organize your activities to utilize EVERY deduction you're entitled to.  That's why you want a great tax advisor on your team.
Robert Kiyosaki makes a lot of money.  The guy he depends on to minimize the tax bite is Tom Wheelwright.

Tom's a bit of a nut job.  He actually LIKES taxes.  Weird.  But there's no accounting for taste.
But thankfully, guy's like Tom are out there.  And he pays attention to all the things that affect real estate investors.  So when he called and told us about some new tax regulations, we wanted to learn more.
Of course, we brought along our microphones and captured the conversation…because that's what we do.
Keep the Main Thing the Main Thing
When it comes to taxes, it's so easy to focus our efforts on paying LESS.  Sounds good, right?
Of course, the easiest way to pay less tax is to make less money…so be careful what you wish for.
Tom says your focus should be on MAKING MORE MONEY…and that's also true when selecting an advisor.  That is, your advisors are investments…just like your real estate…and you should select them based on their potential to MAKE you money.
It's a subtle, but important difference.  Otherwise, the temptation is to think of them as an expense…hire the cheapest, and get costly results.
The goal is to INCREASE the amount of money you pay for advisors, taxes, interest and insurance…and have those investments decrease as a percentage of your income.
To Change Your Tax You Must Change Your Facts
This is no different than the person who buys a horrible property in a terrible area and rents to the tenant from hell…then shows up at some poor property manager's doorstep with a problem they need fixed.
In other words, if you want the property's performance to improve, the conditions and circumstances need to change.  A property manager can only do so much with a bad situation.
The same is true for your taxes.
To get a beneficial tax result, you need to create better factual circumstances.  But it's much harder to rewrite history, so it's wise to understand basic taxation principles in ADVANCE, and then conduct your affairs in such a way that you create the most favorable tax result as you go along.
Obviously, this means getting an education and working closely ALONG THE WAY with your tax advisor.
Duh.  But knowing you need to do it and actually doing it are two different things.  So DO IT.
This Promises to Be a Crazy Tax Year
Tom tells us there are a number of items which are making tax filing a little more…taxing…this year.
The biggie is the new repair regulations.  Without getting lost in the weeds, the short version is that the IRS has issued new regulations designed to clarify a specific area of tax law which affects ALL real estate investors and most small business owners.
It has to do with how certain expenses are classified and whether they are treated as capital or ordinary expense.
Yeah, we don't get it either.  That's why you need a guy like Tom.
The point is that if it affects you…and if you own investment real estate, it probably does…then you'll have to file one (or more!) of Form 3115 Change of Accounting Method.  So be sure to ask your tax advisor before you file for 2014.
The Affordable Care Act is making things more complicated for individuals and small businesses this year also.  But that's been all over the news, so you're probably aware of it.  If not, your tax advisor will help you.
A couple of other items Tom says to keep an eye on are President Obama's proposal to charge capital gains tax at death (yes, it's true…death and taxes together again);  and a proposal to change the "carried interest rule", which would effectively cause real estate developers to pay ordinary income tax on certain items which are currently classified as long term capital gains.  Ugh.
So listen in to CPA Tom Wheelwright and find out what's happening and how it affects you!
Listen Now: [sc_embed_player fileurl="http://traffic.libsyn.com/realestateguysradio/New_Tax_Regulations_Every_Real_Estate_Investor_Must_Know.mp3″]
The Real Estate Guys™ radio show and podcast provides real estate investing news, education, training and resources that help real estate investors succeed.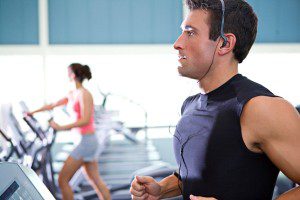 If you're one of those who take The Real Estate Guys™ to the gym, make sure you carbo load first! This one's a whopper!  Our radio audience only got an hour, but the podcast audience gets the whole enchilada.  That way whether you like American or Mexican, there's something for everyone.
A few weeks back, we went to Las Vegas for the 7th Annual Freedom Fest conference.  This was our first time and we weren't sure what to expect.  But after our previous interview with event founder, economist Mark Skousen, we thought it would be worthwhile.  It turned out even better than we thought!
After being near the epicenter of the financial earthquake which rocked the real estate portfolios of even the most experienced investors, we've put a big emphasis on studying economics.  Who cares if you're expert at fixing up properties, managing tenants or putting together syndications if property values are crashing, tenants don't have jobs, loans aren't available, and people are too scared to act?
So we started looking for people who saw it coming, put their predictions in writing and got it right for the right reasons.  Hindsight's often 20/20, but seeing the storm coming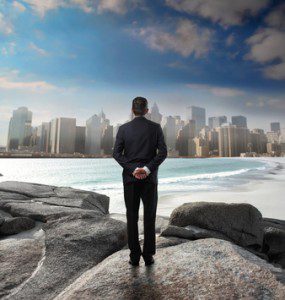 while there's still time to shutter the windows is better.  You might not be able to avoid bad economic weather, but with advance notice at least you can prepare!
We looked at the lineup of speakers at Freedom Fest and decided this would surely be an eye-opening experience. We were especially excited about Peter Schiff, author of Crash Proof 2.0 (a highly recommended read!).  Schiff called the crisis for the right reasons – and way ahead of time.  We're happy to say we got a lengthy interview with Mr. Schiff to see what he's thinking now – which is the feature of our next show.
While we're boasting about awesome interviews, we also had a chance to talk with billionaire CEO of Forbes Magazine and former Presidential candidate, Steve Forbes.  That interview is coming up in a couple of weeks, so stay tuned!  The best way to be sure you don't miss any of our exciting episodes is to subscribe to our podcast via iTunes (shameless plug). 😉
Today's episode is about talking to LOTS of people! It was like one of those speed dating sessions.  Robert sat at the microphone from early morning to late at night, and Russ rounded up a long line of interesting people to interview.
Featured in this episode of The Real Estate Guys™ Radio Show:
Your host, Robert Helms
Co-host and cat herder, Russell Gray
And a long parade of very special guests (in order of appearance):
Jeffrey Verdon, Attorney, talks about estate planning and asset protection strategies utilized by wealthy individuals; including off-shore entities and a very interesting technique for funding life insurance.
Dave Fessler, Energy & Infrastructure Expert for the Oxford Club.  Dave discusses his views on the future of energy and infrastructure and their impact on jobs and the economy.  He also comments on "the paradox of thrift" – how consumer savings is actually fueling the recession.  He tells us how long he thinks it's going to last, and where he believes America's best chance for job creation are right now.
Bob Bauman, Attorney, Former U.S. Congressman, Founder of The Sovereign Society; shares his thoughts on offshore investment, asset protection, second citizenship and the growing interest many people have in diversifying globally.
Vernon Jacobs, CPA, is an expert in international taxation.  Vern tells us what to consider when investing or employing asset protection strategies offshore.
Robert Barnes, Attorney, is part one of two back to back interviews with lawyers from a premier tax and investment fraud law firm that went 3 for 3 (that's pretty good!) in three of the top four high profile tax cases in the U.S. (you'd recognize the names).  Mr. Barnes reveals the worst thing you can do when contacted by the IRS.
Robert Bernhoft, Attorney, is part two of our tax and investment fraud attorney interviews.  Mr. Bernhoft describes what you can do to proactively avoid problems with both your investors and regulators; and shares how his firm uses specialized "non-litigation" techniques to recover misappropriated funds without going to court.
Steve Hochberg, Chief Market Analyst for Elliott Wave, works closely with Robert Prechter.  Prechter's 2002 NY Times best seller, Conquer the Crash, accurately predicted the current financial crisis.  While everyone is running scared of inflation, Steve says DEFLATION is actually the big near term threat.  He believes we are "on the precipice of the greatest stock market decline of our lifetime."
Patri Friedman, Executive Director and Chairman of the Board of The Seasteading Institute.  A city on the sea?  Really??? Before you write it off as Looney Tunes, go to their website and look at their management team.  These guys are all brilliant.  We're talking Stanford, Harvard, Yale.  Wow.  Have you heard of Pay Pal?   Yeah,the founder is on their board.  And why were they at Freedom Fest?  Take a listen!
Leon Louw, Executive Director of the Free Market Foundation, all the way from South Africa!  Why?  To raise money to advance property ownership rights for blacks in South Africa. For what it's worth, we didn't see any evidence of racism at Freedom Fest, though it was full of "tea baggers".  Obviously, Leon felt people at the event would be supportive of his cause. From our observations he was right.  But this isn't a political interview. any more than our show is political.  We just  want to understand what people are thinking and doing, and how it creates or undermines real estate opportunities.  Think about the ramifications on demand in a market where a large part of the population, formerly locked out, suddenly has access to buy property.  Very interesting stuff.
Terry Coxon, author of Unleash Your IRA, shares a powerful concept for maximizing your Individual Retirement Account.  We thought we knew all about this topic, but Terry shares a strategy we hadn't considered. Now we're hyped to read his book.  With the demise of home equity, and a growing number of people predicting a tough stock market (at best); and lending getting even tighter from financial reform, we think IRA's and rollover 401k's are one of the BEST sources of private investment capital.  That makes this a topic worth exploring!
Ron Holland, editor of two financial newsletters and 30 year financial industry veteran, has something to say on the topic of IRA's.  And it's concerning.  He shares what he thinks is the greatest threat to your retirement account.
Terry Easton, author of Refounding America and contributor to Human Events. Terry is an uber-conservative / Libertarian and has a lot to say on the topics of economics, politics and real estate.  We came to hear a lot of opinions and it just so happens that Terry has a lot of opinions.  But since they come from a long history of study and involvement, we think they're worth listening to.
All in all, Freedom Fest was a great experience and we're very likely to attend next year's event.  We met great people, got valuable insights, and had our paradigms stretched (we've been icing them since we got back).  Most of all, we see the economy and real estate from a much broader perspective.  As we continue to seek out markets, opportunities and product niches to invest in, we are convinced a bigger perspective will pay huge dividends.
Remember – our next two episodes feature our interviews with Peter Schiff and Steve Forbes!
The Real Estate Guys™ Radio Show provides ideas, perspectives and resources to help real estate investors succeed.