Imagine a scenario where a giant asteroid is on a collision course with Earth.  When it hits, a huge portion of the world will be destroyed.
Scientists and politicians know it's coming.  But it's years away.
Fearful of triggering panic, the information is suppressed.  Even when leaks get out, they're spun to seem insignificant.
Of course, those in the know realize real estate and businesses in the region facing obliteration will become worthless.
They also realize values in safe areas will skyrocket once people realize what's happening and flee the danger zone … bidding up anything available where it's safe.
So insiders begin quietly divesting themselves of assets in the danger zone … and begin to systematically accumulate assets in the safe zone.
They know there's time to warn people, but want to make all their moves before acknowledging to the world the gravity of the situation.
Along the way, astute observers piece together the clues.  They realize what's happening and use all means available to sound the alarm.
Some are dismissed as conspiracy theorists.  Others as doom porn profiteers.
Meanwhile, news feeds are filled with sensational, but trivial headlines … keeping the masses distracted.
So most people go about their daily business, completely unaware a disaster of epic proportions is slowly, steadily looming closer.
Most will be caught completely off-guard.  Some will reap huge profits simply through happenstance … because they accidentally own property in the safe zone.
Most in the danger zone escape with their lives, but not their fortunes.  Because their wealth and income are all based exclusively in the danger zone, they lose everything.
However, a few alert people in the suspected danger zone decide to hedge by acquiring property and expanding their businesses into other areas.
They reason that so long as the underlying investment makes good sense in its own right, even if a disaster never strikes, they really aren't worse off for diversifying.
Sure, it takes extra time and effort to learn a new area, build relationships, and make the investments … but the incremental expense is accounted for as an insurance premium.
What would YOU do? 
And what does this have to do with your investing?
Perhaps obviously, the asteroid is a metaphor for a catastrophic financial event … say, the collapse of the U.S. dollar or the global financial system.
Could it happen?  Will it?
Of course, no one knows.  But there's plenty of smart people out there who think it's already started … and is inevitable.
It may not destroy the entire world.  But it could destroy yours … depending on how well you're prepared … or not.
Robert Kiyosaki says the stock market will eventually collapse under the weight of baby-boomers hitting age 70-1/2 and beginning forced liquidations.
It hasn't happened yet, but that doesn't mean his premise is false.
It can be reasonably argued massive money printing and Central Bank interventions are propping markets way up … at least temporarily.
Chris Martenson says an economic system reliant on compounding growth and abundant energy is doomed to fail.  You can print money, but you can't print energy.
So when energy production fails to compound as quickly as debt, an economic implosion is inevitable.  There's no economic activity without energy.
Worse, Chris says, collapse will happen quickly because of the exponential nature of debt.
You can double the straw on the camel's back many times … but the final doubling ends it all very quickly.
Consider the growth of only U.S. debt (the rest of the world is just as bad) …
1992 – $4 trillion
2000 – $6 trillion
2008 – $10 trillion
2012 – $16 trillion
2017 – $20 trillion
Notice the speed at which the debt is growing.  It's compounding like a cancer.  And at some point, it consumes the host.
In 2006, Peter Schiff warned the world about the 2008 financial crisis.  People scoffed.
Peter says the next crash will be even bigger because everything wrong in 2006 is MORE wrong today.
Critics of Schiff's theory point at the stock market … and the fortunes being made … to claim all is well.
Maybe.  But Venezuela's had one of the best performing stock markets in recent history … and it's plain all is not well in Venezuela.
Not surprisingly, people are fleeing Venezuela… a reminder of how economic conditions, harsh or otherwise, stimulate migration.  Of course, that's of interest to real estate investors.
But this isn't about Venezuela.  It's about human behavior in the face of possible disaster.
Some ignore facts they don't like.  Others deny them.  Still others spin them, while most simply don't understand and can't be bothered to try.
A few will remain rational, curious, diligent, and proactive.  Common sense says those folks generally fare better.
Clues in the News …
Bloomberg recently reported China is considering slowing or even ending lending money to the United States.
Markets responded by dumping bonds, which drove up interest rates.
So yes, what China does with its balance sheet affects YOUR interest rates on your Main Street USA rental properties.
Of course, China doesn't want bond prices to fall when it's holding a bunch of them … especially if they're thinking of selling.  They just want to quietly unload.
Unsurprisingly, China decried the Bloomberg report as "fake news".
But if U.S. news is "fake", what are non U.S. news sources saying?
Here's an interesting headline from Sputnik News on January 16th …
Chinese Media Explain How Russia and China Can Escape "Dollar Domination"
You should read it, but two important components are oil and gold.
" … both Russia and China are also stepping up with exploration and acquisition of physical gold reserves, hedging against the implications of a possible collapse of the de-facto world currency."
Of course, the de-factor reserve currency they're referring to is the almighty U.S. dollar.
Hmmm … maybe China and Russia see an asteroid on the horizon.
Doom porn?  Conspiracy theory?  Or clues of a possible cataclysmic event coming to an economy near you?
We don't know.  But we took Robert Kiyosaki's warnings in 2006 too lightly and paid a BIG price.
Since then, we've gotten to know Peter Schiff, Chris Martenson, and Simon Black.
Peter keeps us sufficiently freaked out.  He makes sure we don't fall asleep at the watch.
Kiyosaki teaches us to keep an open mind, to seek out diverse perspectives, and talk with other interested and thoughtful observers.
Chris Martenson reminds us to pay attention to energy.  And he's accurately predicted the recent run-up in the price of oil.
Simon Black advocates the pragmatic wisdom of having a Plan B … not being overly dependent on one location, economy, currency, or investment.
Simon says you're no worse off to be prepared … and it could make all the difference in your future.
All of these very smart friends … and many more … will be with us for our Investor Summit at Sea™ in April.
It's unfortunate not everyone reading this can afford the time and expense to be there.
Even more unfortunate are those who can, but choose not to.  They have the most to lose … and gain.
We don't know if the "asteroid" reports are true or not.  But every investor owes it to themselves to consider the arguments and the options.
Better to be prepared and not have a crisis, than have a crisis and not be prepared.
Until next time … good investing!
---
More From The Real Estate Guys™…
The Real Estate Guys™ radio show and podcast provides real estate investing news, education, training, and resources to help real estate investors succeed.
One of today's most popular buzzwords is "disruptive".  It describes an event, idea, or invention that upends the status quo in some aspect of life or society.
"Disruptive technology" is used for everything from Amazon to Uber.
And as we've previously discussed, many of these things impact real estate and investing.
But disruption transcends technology.
Donald Trump's election and Brexit are two examples.  The world appeared to be on one course … then boom.  A new direction.
So, political norms, societal norms, government and business models …almost everything is being disrupted right before our eyes.
In fact, disruption is so commonplace, it's become the new normal.
But really, disruption is nothing new.  It goes back to pre-historic times.
The wheel was disruptive … and revolutionized the world (sorry, we had to…)
Farming was disruptive.  It changed the entire societal model … accelerating labor specialization, commerce … even banking.
The printing press was disruptive … connecting human minds past and present at greater speed, for lower cost, and with greater accuracy than ever before.
The U.S. Constitution was disruptive … protecting private property rights for the common man … the foundation on which all personal wealth is based.
That's a personal favorite. 😉
Radio, telephone, personal computing, the internet, smart phone … all disruptive … each one taking idea sharing to never-before-seen levels.
Trains, automobiles, and airplanes all disrupted the transportation norms of their time … allowing people and their possessions to circulate faster and less expensively.
Now blockchain technology … at least for now … is threatening to disrupt how freely money and wealth circulate.  And governments have noticed.  Uh oh.
Of course, history shows with every disruption, there are winners and losers.
For every railroad baron or millionaire automobile maker, there were thousands of wagon-makers and liveries put out of business.
So while disruption isn't new … the rate is unprecedented.  The world we live and invest in is evolving at a dizzying pace.
Blink and you miss huge opportunity.  Or worse, you get wiped out by a trend you didn't even see coming.
The faster the world is going … the further ahead you need to look.
 So with this mindset, here's a headline that caught our attention …
Why it makes more sense to rent than buy – Market Watch, 1/13/18
Obviously, a real estate headline.  But disruptive?  Seems pretty mundane.
After all, the rent vs. buy debate has been going on forever … usually linked to temporary circumstances favoring one side over the other at the time.
But this article references two interesting reports …
One is the ATTOM Data Solutions 2018 Rental Affordability Report.
It notes … buying a home is more affordable than renting in 54 percent of U.S. markets, but 64 percent of the population live where it's cheaper to rent.
Hmmm …
Looks like folks prefer to rent where they want to live than buy where the numbers make sense.  Apparently, buying just isn't that important to them.
Which leads to the second report, A Revision of the American Dream of Homeownership.
This one's a premium report, so the link's to the press release … but look at the title … "a REVISION of the American Dream".
The idea that something so foundational as the American Dream is being … disrupted … is something worth thinking about.
Market Watch did another article based on this report … "Renting is better than owning to build wealth – if you're disciplined to invest as well."
Some might say it's a hit-piece on real estate to entice millennials to put their savings in the stock market rather than a home.
But that would be cynical.
More interesting is the possibility there's really a disruptive trend developing in terms of the way society views home ownership.
Consider this …
We have a friend who's a very successful millennial, who can easily afford to own any kind of car … several of them … if he wanted to.
He doesn't.
Now that he's discovered ride-sharing, he sees no value in owning a car … not as a status symbol or an investment.
We're not suggesting this guy's viewpoint represents the millions of millennials out there.  But it's worth noting.
Millennials are a big, powerful demographic rolling through the seasons of life … just like the baby boomers did.
Except millennials aren't like Boomers …they live in a different world and view it through their own lens.
Career, opportunity, family, community, home ownership … roots … are very different today compared to 50 years ago.
In a world where you may change jobs a dozen or more times in a career, and you operate in a global economy, with a social network that's not local, but virtual …
… home ownership can go from being stabilizing to burdensome.
The sharing economy is changing the way people think about the value of owning things they simply want the use of.
Absent paradigms of ownership, sharing is arguably more efficient.  But for the first time in history, it's logistically possible.
No generation before has had as many options for sharing as there are today.  
And while pay-per-use seems like a no-brainer when discussing a depreciating asset like a vehicle, Market Watch isn't the first to argue a home isn't a great investment.
The pioneer in the "your home is not an asset" mindset is none other than our good friend (and boomer), Robert Kiyosaki.
Of course, Robert's an avid real estate investor, so his issue isn't real estate.  It's about respecting the difference between consuming and investing.
Investing is about profit.  But when you consume, you want value … the right mix of quality, service, and price.
Some people rent their residence because they get a better value, have less responsibility, enjoy more flexibility and variety …
… and it frees up money to invest in rental properties.  They get a better ROI.
So they own real estate … just not the home they live in.
If there's a new attitude about home ownership working its way into the marketplace, it could lead to a new experience in landlording too.
Because now you might have more affluent, well-qualified tenants competing for longer term tenancies in nicer properties in better areas.
Stable people with good jobs and incomes, who want to live and keep a nice home in a good area, but don't want the responsibility of home ownership … can be great tenants.
They can also be a way for you to collect premium properties while someone else pays for them.
It's a trend we're watching.
Until next time … good investing!
---
More From The Real Estate Guys™…
The Real Estate Guys™ radio show and podcast provides real estate investing news, education, training, and resources to help real estate investors succeed.
Real estate investing scientists are avid researchers of the migratory patterns of 
Homo americanus.
After all, population affects demand … and monitoring supply, demand, and capacity to pay is an important part of strategic geographic market selection.
So we're excited because it's that time of year when all kinds of reports start coming out about the year past … and we can geek out on data and analysis.
North American Moving Service recently released their report on which states experienced the most inbound and outbound migration.
Of course, strategic investing is more than just chasing trends reflected by data.
It's about digging into the why behind what happened … and infer what might happen in the future … so you can get in front of a trend and ride the wave.
So let's take a look …
If you know anything about any of these markets, the map and lists might already be talking to you.
Consider that actions … in this case, people moving … are motivated by running towards and getting away.  It's wise to look at both.
Avoiding problems is just as important as chasing opportunities.  Losses offset wins.  So we study falling markets as well as rising ones.
We've previously discussed the mess in Illinois, which you can read here.
And while the above map is just an overview of the information provided in the complete North American report, it's enough to think about what these migratory patterns might be indicating.
For additional color, check out a similar report from United Van Lines.  You'll note that their top and bottom states vary from North American's.
Also, the United Van Lines map is fun because it's interactive.  You can look at moving patterns all the way back to 1979.
U-Haul also produces a similar report … and their results also varies from the others.
So why the variances?
Perhaps obviously, each company is reporting its own stats … and not every company is equally represented in every state.
Remember: one point of view never tells the whole story.  Always look for supporting and differing perspectives, and corroborating and disagreeing data.
Once the data's on the table, you can start to dig in and look for commonalities and trends … clues about what's happening, where, and why, so you can be more strategic than the lazy investor.
Of course, there's a danger in over-analysis, so don't get lost in the weeds and forget to invest.
It takes assets, not ideas, on your balance sheet to build wealth. 
Think of it as "investigation for effective action."
Remember, you're not looking for the perfect market or perfect property.  There's no such thing.
You want to find a good market, with good fundamentals, and a great team.
When it comes to migration, our goal is to understand the motives behind the movers … so we can anticipate whether trends will continue, change direction, or otherwise shift.
Because when people leave, they take demand for housing with them.  Lower demand could lead to lower rents and prices.
If the phenomenon is only temporary, it might be a great time to grab some bargains.
But if the reasons people are moving away are permanent or worsening, you might be buying into a downward trend … that could be unprofitable and expensive to escape.
Of course, there are lots of reasons people move to and from places.  Some are non-financial such as family, friends, lifestyle, and weather.
But financial considerations are also powerful motivators to change locations.  A job, the cost of living, and taxes are typically top of the list.
While things like family, friends, hobbies, and weather preferences are all highly personal and subjective …
… things like job growth, cost of living, and taxes are all relatively objective.  They're easy to identify and measure.
So it's a useful exercise to evaluate the locations at the top of the list and see what they have in common in these terms.
Then do the same for those on the bottom, and it may start to paint a picture.
Now this is a newsletter and not a seminar, so we'll let you dig in and do the research if you're so inclined.
The great news is this is the information age, so there's terabytes of data available.
But to speed you along, here's some resources … and some additional food for thought …
Tax Burden
Taxes have been in the news quite a bit, and it's that time of year when people are reflecting on the past year … and settling up with taxing authorities.
If Christmas is the most wonderful time of the year, tax time is probably quite a bit further down the list.  It's Uncle Sam's turn to open his presents … from you.
To see which states are naughty and nice, Wallet Hub publishes a ranking of states by total tax burden here.
Then keep in mind … information workers and retired boomers are largely free to live anywhere.  Total tax burdens could be an important consideration where they go … or leave.
So when you look at the states with people moving in and out, and compare it to the states in light of their total tax burden … you might find a correlation which could infer taxes are a motivator for moving.
Cost of Living and Affordability
While taxes are an important consideration, we're guessing even more important is overall cost of living and affordability.
US News puts out an analysis of states by affordability.  The 2017 version isn't out yet, but here's the 2016 version.
Like taxes, people whose incomes aren't tied to a specific geography, might consider making a move to a more affordable area.
Of course, if you study some of the rent-to-price ratios of various locations, you'll find some of the best residential rental property returns come from affordable areas.
Jobs
Housing health is really a direct reflection of jobs.  While academic politicians think housing creates jobs, it's really the other way around.
So while people might want to live in the country, on the beach, or on a hilltop … most choose to live where they can find work.
Keep in mind, many characteristics of a locality are affected by state-wide considerations such as tax rates, weather, and regulatory climate … while jobs are local.
Fortunately, Wallet Hub also publishes a pretty handy ranking of Best Cities to Find a Job. Now you're looking at data at a more local level.
Not Rocket Surgery
While real estate investing isn't as intellectually demanding as many types of investing (that's why it's perfect for us!) … it's more than just picking out a pretty property with nice curb appeal and putting up a For Rent sign.
Each property sits in a market … and neighborhoods, cities, counties, and states all have their own appeal … or lack thereof.
Migration patterns can help you see a bigger trend so you can pick markets likely to rise with the tide of demand.
Until next time … good investing!
---
More From The Real Estate Guys™…
The Real Estate Guys™ radio show and podcast provides real estate investing news, education, training, and resources to help real estate investors succeed.
Sometimes when the world seems to be spinning out of control and not much makes sense, it's helpful … even necessary … to cling to something stable.
Headlines are filled with wars, rumors of wars, natural disasters, senseless murders, endless divisive vitriolic political rhetoric, greed, corruption, hypocrisy …
And that was just last week.
No wonder so many Americans love to just veg out and get away from it all by watching some football … oh wait.
When it comes to investing, it's easy to go "full turtle" … retreating into our shells, hunkering down until the storm passes.
History says that's not a winning strategy.
After all, there have ALWAYS been wars, disasters, corruption, and a zillion reasons to pull the covers over our heads and wait for morning.
But is there ever a time when looking back 20 years, you wish you would NOT have bought more real estate?
We're guessing folks in 2015 wish they bought more in 1995.  And those in 1995 probably wish they bought more in 1975 … and those in 1975 wish they bought more in 1955 …
You get the idea.  And if you know history, there was a LOT of crazy stuff that happened in the world during each of those 20-year periods.
But one thing's been SURE … real estate's been among the safest places to build and protect wealth from the storms.
Yes, the cynics out there can point to individual cases where a real estate investor took some lumps in a downturn.  We're on that list for 2008.
But it wasn't real estate's fault … it was how the portfolio was structured.
Otherwise, how do you explain people like Ken McElroy and many others who THRIVED with real estate investing during the same period?
It's easy to ride an upside wave on a sunny day when a rising tide is lifting all boats.  Everyone's an expert sailor in good weather.
But when the storm comes, you find out who really knows how to sail and has prepped their ship for the INEVITABLE tough times.
However, there's a BIG difference between being in just a rowboat versus a truly seaworthy vessel.  The rowboat is much more easily tossed about in rough water.
So with everything going on in the world … and real estate getting tossed into the conversation of bubbles about to burst in all "asset classes" … we thought it's a good time for …
Making the Case for Real Estate
This could be a book, so we won't expound each point.
We'll leave it to you to think, research, debate, and discuss these items with your friends … even and especially those who are prone to disagree.
Real estate is eternal, essential, and easy to understand. 
It's been around forever and will continue to be necessary to support human existence.
The business model is simple … people or businesses use your property and pay you rent.  No Ph.D. needed.
Real estate markets are inherently inefficient.
That might sound bad, but it's good.  The less of a commodity something is, the easier it is for pricing to be more subjective than objective.
Real estate markets are really hard to manipulate.
Many paper asset markets are "influenced" by power players to create spreads through profitability.
Because traders can't deal in large blocks of properties to push prices around … they don't.
Real estate is supported by the power players.
To the extent real estate can be manipulated, all the incentive for anyone big enough to do it … government, central banks, industry … is to support it.
No one attacks real estate to drive it down.
Real estate is financeable with cheap long-term debt.
Even 20% down with an 80% loan, producing 5 to 1 leverage, is considered "conservative" … and qualifies for some of the cheapest long-term money in the market.
There's no margin call if a property's value drops.  As long as you keep making those payments … using the tenant's money … you're okay.
Real estate mitigates counter-party risk.
This is a REALLY important point because we're guessing the VAST majority of paper asset investors are quite unaware of the counter-party risk pervading their portfolios.
Bank accounts, brokerage accounts, insurance contracts, bonds (and any mutual fund or investment containing bonds) are FULL of counter-party risk.
When you own real estate, you own it.  It's a real asset, not a promise.  It's not someone else's liability, where if they default you have nothing but an IOU.
Real estate allows you to switch out debtors.
Some might argue if a tenant defaults on their lease, it's the same as if a bond issuer defaults on their payments.
No.  Real estate is VERY different.
To our previous point, if a bond issuer defaults, your bond is worthless.  It's only a promise whose value is dependent on the counter-party (the bond issuer).
When a real estate tenant stops paying, you still have the property.  You can evict the tenant and replace them with someone who will pay.
Good luck doing that with a bond.
Real estate provides a hedge against both inflation and deflation.
You might have to put your thinking cap on for this one.
Obviously, with inflation, real assets go up in dollar value.  Inflation is why a 3-bedroom home purchased in 1960 for $10,000 is worth $200,000 today.  The dollar got weaker.
Deflation is the opposite.  The dollar gets stronger (try not to laugh) and it takes LESS dollars to buy the same real asset.
So now, a $200,000 property might fall to $100,000 or less.
But if you only put 20% down … or $40,000 … and the tenants (whose paychecks goes farther as prices are falling) pay off your property …
… at some point, you have a property that's paid for.  So you're in for $40,000 and the property is "only" worth half what you paid for it, or $100,000.
Did you lose?
Real estate provides certainty in an uncertain world.
We could go on and on, but there's the point …
There's no guarantee with investing.  It's about taking thoughtful, mitigated risks for an attractive risk-adjusted return.
And while you can't just throw a dart at a map, pick any property and haphazardly structure the deal, financing, and management …
… history says properly structured properties in solid markets are proven long-term winners no matter what's going on in the world.
Your mission, should you choose to accept it, is to …
… focus your education and networking on finding markets, teams, and properties which provide a high level of certainty in uncertain times.
Until next time … good investing!
---
 More From The Real Estate Guys™…
The Real Estate Guys™ radio show and podcast provides real estate investing news, education, training, and resources to help real estate investors succeed.
"Those who do not remember the past are condemned to repeat it."
   – George Santayana

This is one of our favorite quotes.  It's simple yet powerful wisdom … useful for individuals, businesses, governments … and certainly for investors!
We could take this theme in a thousand different directions, but this CNBC headline caught our attention this week …
Here's how an obscure tax change sank Puerto Rico's economy
With tax reform in today's financial headlines … and our memories of what happened to real estate after the 1986 tax reform …
… we think it's a good time to consider the impact of tax policy on the economy, jobs, and real estate.
As for Puerto Rico … it's a huge mess after Hurricane Maria.  Lots of infrastructure and real estate have been destroyed.
Of course, the financial mess in Puerto Rico was in the news long before Maria showed up.  The natural disaster just made the financial disaster a whole lot worse.
Let's dig in and look for lessons for real estate investors …
The CNBC article points out, "Even before a devastating hurricane … the government was struggling with an economy in shambles …"
And, "That fiscal mess has its roots in the repeal of a controversial corporate tax break that helped spark an exodus from the island that sent its economy into reverse."
Yikes.  Will people and businesses really move just because of some "tiny" tax law?
Yes.  Yes, they will.  It turns out taxes (and avoiding them) are kind of a big deal to people and businesses.
In this case, a tax break, "enacted in 1976, allowed U.S. manufacturing companies to avoid corporate income taxes on profits made in U.S. territories, including Puerto Rico. Manufacturers … flocked to the island."
This lead to an economic and employment boom in Puerto Rico.
Of course, when politicians see money they just can't help themselves.  The Puerto Rican politicians started spending, and borrowing to spend even more.
Meanwhile, back in the U.S., the CNBC article says …
"But by the early 1990s, the provision faced growing opposition from critics who attacked the tax break as a form of corporate welfare."
So in 1996, a ten-year phasing out of the tax break began and "plant closures and job losses followed."
Which bring us to tax policy and real estate investors …
The law had nothing to do with real estate or investors … but then again, it had EVERYTHING to do with real estate investing …
… because real estate investments are highly dependent on JOBS.
And whether you think it's fair or not, corporations make decisions about where to do business (or not) based partially on tax policy.
In this case, tax breaks attracted corporations to set up shop and were good for jobs and real estate.  The removal of those breaks had the opposite effect.
Of course, the law in question was passed and repealed at the federal level.  It wasn't under Puerto Rico's control.
But Puerto Rico got the lesson.
So in 2012, Puerto Rico passed Act 20 and 22 … effectively becoming an attractive tax haven for both businesses and individuals.
We first heard about this from Summit at Sea™ faculty member Peter Schiff … who moved his asset management company and himself to Puerto Rico to save taxes.
He's not the only one.  We have several other friends who've done the same thing.
Right now, the tax law still exists … though much of Puerto Rico doesn't.
We think there's probably a way to combine those two circumstances to create an opportunity for real estate investors.
Of course, back in the U.S., tax reform is in the air again …and corporate tax breaks are in the mix.
Will corporate tax breaks bring businesses to the U.S. and create an employment boom? If so, where?  And will the breaks be permanent or temporary?
It's too soon to tell, but it's something we'll be watching closely.
Meanwhile, there's another lesson from the Puerto Rico story …
We know a tax break brought in a tide of corporate investment, and the removal of the tax break decades later took the tide back out.
But there was a lot of opportunity in between.
Of course, to catch a wave, you need to be watching the horizon.  And when you see the wave forming, you need to paddle quickly into position.
In Puerto Rico, as in Florida, Houston, and the several Caribbean islands all decimated in varying degrees by the back to back hurricanes …
… there's going to be a big tide of capital flowing in to repair everything.
And because of the scope of the problems, the season of rebuilding could last quite a while.
Recently, we talked with our boots-on-the-ground turnkey property provider in Orlando, and he says he sees a lot of opportunity in his market right now …
Problem properties are popping up with pricing that leaves some meat on the bone for investors.
That's good news … not just for investors, but for the community at large … because investment capital is needed to help with the recovery process.
The same is true in Houston, Puerto Rico and other areas ravaged by the storms.
Of course, conditions in each market are different.  Orlando is in far better shape than Houston which is far better shape than Puerto Rico.
All that to say there are different levels of distress, bargains, risk and reward in each market.
Unfortunately for the average individual part-time investor, the gap between seeing opportunity and being able to take advantage can be too big to bridge.
For most U.S. citizens, their "investment" into these disaster zones will be a de facto donation through their taxes, as federal relief funds pour into each area.
Of course, many kind-hearted individuals will make modest personal donations, which is admirable.
But to get LARGE amounts of private capital into each area to help rebuild, it's going to take an investment opportunity.
And we think private syndicators have a role to play.
Motivated real estate entrepreneurs with skills and availability have an opportunity to start a private investment fund to aggegate private capital and make profitable investments in each of these areas.
Busy qualified investors who don't have the time or skills, but see the opportunity, can make an investment in these private funds and earn a profit while helping heal ravaged markets.
This is the kind of capitalism that makes a positive difference in the world …  people helping themselves by helping others.
Or as our good friend Gene Guarino often says, "Do well, by doing good."
Until next time … good investing!
---
 More From The Real Estate Guys™…
The Real Estate Guys™ radio show and podcast provides real estate investing news, education, training and resources to help real estate investors succeed.
Timeless real estate wisdom says three things matter most when deciding what to buy … location, location, location.
It's tongue-in-cheek, but the point is real estate derives its value from demand.
The key is choosing properties most likely to surge in demand relative to supply.
Of course, deciphering supply and demand means looking at demographics, economics, migration, and the potential for increases in supply.
The concept is simple.  But understanding actual market dynamics is more complex.
Still, it's worth the effort because real estate investing is about buying and holding a property for the long term.
And even if your time horizon is shorter, you still need new buyers coming into a market to take you out.
So getting the market right matters a lot more than simply making sure the property's free of termites and the plumbing works.
When it comes to residential rental real estate, some major demand factors are jobs, affordability, and quality of life.
Sure, everyone would LOVE to live in Tony Stark's mansion in Malibu … it's got a GREAT location and is low in supply.  But it's not affordable.
And with so many retail jobs being automated or Amazoned … and manufacturing jobs still more off-shore than on …
… what kind of jobs and geographies offer the kind of growth potential likely to support working class folks?
We're keeping our eyes on infrastructure for clues.
Both the Obama administration and now the Trump administration have said U.S. infrastructure needs attention.
It's not a blue or red only issue, so maybe something will really get done.
We've commented before on Trump's plan to spend a trillion dollars on infrastructure … and though it may seem to have fallen off the radar, infrastructure might be making a comeback.
First, even though the Fed backed off on the last rate hike, they're still talking about reducing their balance sheet.
That's code for tightening "monetary stimulus".
This puts pressure on President Trump and Congress to fire up some "fiscal stimulus" … which is code for good old-fashioned government spending.
And while the military is quite likely to be on the receiving end of a chunk of it, we think some funding will probably find its way into infrastructure.
Of course, we're not the only ones paying attention to this possibility.
Check out this headline from Bloomberg …
Buyers Bet on Infrastructure, With or Without Trump
The article is about one big company buying up another big company to get in position to feed off government spending on infrastructure.
"This rush to get positioned for an infrastructure-spending boom is a striking contrast to the stalled progress in Washington on legislation of any kind, let alone Trump's proposed $1 trillion infrastructure plan. But like the private-equity firms raising buckets of money for infrastructure-focused funds, industrial firms are wagering the country's roads, bridges and sewer systems have gotten so bad they can't be ignored for too long."
Of course, the big question for real estate investors is … where???
Some clues can probably be gleaned from the prospectuses of the private-equity and industrial funds … all of whom are presumably spending considerable resources on researching their mega-investments.
But there are also clues in the news.
The New York Times published an article claiming Trump Plans to Shift Infrastructure Funding to Cities, States and Business.
More recently, Reuters reports U.S. Construction Spending Falls as Government Outlays Tumble.
"U.S. construction spending unexpectedly fell in June as investment in public projects recorded its biggest drop since March 2002 … The decline pushed public construction spending to its lowest level since February 2014."
So even though Uncle Sam wants to spend money on infrastructure, they're not doing it in earnest … yet.
But think about this …
Big companies and private-equity funds are getting positioned for big infrastructure spending.  They expect it to happen.
President Trump says he wants to spend a trillion dollars in infrastructure.
We can't imagine Congress not wanting to spend money.  It's what they do best.  Then again, getting anything done is what they do worst.
But everyone seems to agree infrastructure is in bad shape. And we're guessing some places are in worse shape than others.
So like the big players, we think at some point, the need is going to force the spending … ready or not.
Now if the Feds don't pay … or if Trump puts more responsibility on the states … it seems like those states which already have the best infrastructure … or the best economic ability to build or improve it … will have a big advantage.
And because we're always looking for an advantage, we decided to look up those U.S. states in the best fiscal shape.
Not surprisingly, several of our favorites are in the top ten …
North Dakota
Wyoming
South Dakota
Vermont
Utah
Of course, when picking a market to invest in there's more than just fiscal strength.
Affordability, market size, business and landlord friendliness, quality of life … and your boots-on-the-ground team … are all important considerations also.
Nonetheless, with record levels of debt at every level, rising healthcare costs, pensions in crisis, and fiscally cancerous unfunded liabilities growing daily …
… we think companies and governments in relatively good financial shape are best positioned to make critical investments, gain competitive advantages, and attract an unfair share of population and business.
The goal, as Wayne Gretzky says, is to skate to where the puck is going.
Until next time … good investing!
---
 More From The Real Estate Guys™…
The Real Estate Guys™ radio show and podcast provides real estate investing news, education, training and resources to help real estate investors succeed.
Trump and Sanders and a Bigger Economic Picture
In the recent New Hampshire primary vote, Trump and Sanders brought home big wins. Donald Trump summed it up in his New Hampshire victory speech…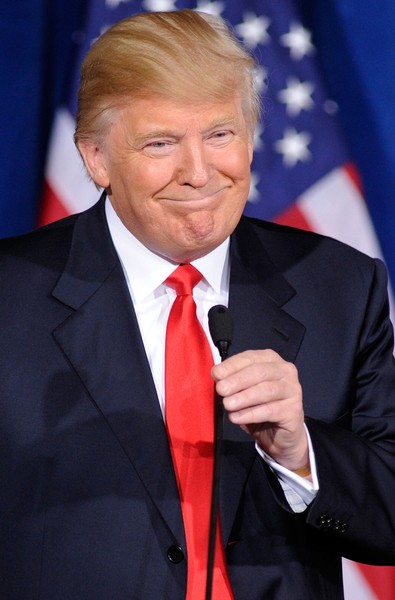 "If we had 5 percent unemployment, do you really think we'd have these gatherings?"
He could be right.
In spite of "glowing" employment reports and a Fed so confident in the "strength" of the economy it raised interest rates a "whopping" 25 basis points for the first time in nearly a decade…the ire of the electorate (and the stock market) could be telling a much different story.
John Burns Consulting recently issued a report confirming something we've been projecting for quite some time:
When it comes to real estate, for homeowners or renters (and therefore for landlords), the basis for growth isn't from foreigners snapping up U.S. real estate as a safe haven…or from hedge funds pumping billions of dollars into single-family home speculation…The real driver underneath fundamental real estate strength is real growth in both jobs and wages.
But in spite of the 4.9% unemployment rate touted by the government, that same government says labor participation is historically very low.
Look at this chart from the Bureau of Labor Statistics:
Boomers to blame? 
Some say the decline in labor participation is due to baby boomers retiring, but the government's very own stats don't support this assertion…
From 2004 to 2014, the only age group to INCREASE in labor participation was age 55 and OLDER.
Labor participation for anything UNDER 55 was actually NEGATIVE.
Clearly, baby boomers aren't driving down the labor participation rate.  They're the main group propping it UP!
What about wages?
Back in October 2014, Pew Research revealed that real wages have been stagnant (at best) for decades:
More recently, the Bureau of Labor Statistics reported real earnings notched up a tad, but a big chunk of the tiny gain came from a lower CPI (Consumer Price Index).
So small pay raises supplemented by lower prices produced a slight increase in purchasing power.
Is that enough to sustain the robust rental increases landlords have been enjoying the last couple of years?
No.  That's probably why people are moving to more affordable markets.  A trend we expect to continue.
As you can see, it's easy to get lost in the statistical weeds.
But the New Hampshire results are telling an easy to understand message on both sides of the aisle.
This economy isn't booming for working class folks.
So the voters want to kick the bums out, make America great again, return the power to the people, and stick it to the Wall Street elites…which explains (at least partly) the surprising popularity of candidates like Trump and Sanders.
Will the Fed continue to raise rates in an attempt to instill confidence?  
Based on the market's reaction, it's hard to imagine they will.  After all, the stock market's been throwing a hissy fit since the December "hike".  Just like Peter Schiff said they would.
As we discussed in a recent newsletter, the Fed rate increase resulted in a DECREASE in mortgage rates.
That's because investors dumped stocks for the "safety" of bonds, pushing yields down (yields or interest rates DECREASE when the prices of the bonds are bid UP by growing demand).
Great!  Cheaper money is always nice for real estate investing.
It's a reminder that bad times can be great times for investors, so don't be dismayed by economic uncertainty.
Oil's still not well…
Another big concern for 2016 remains the impact of lower oil prices on the credit markets.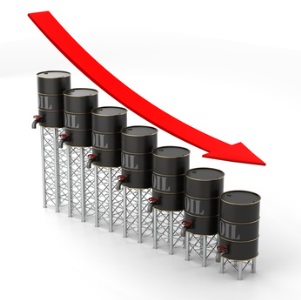 If oil prices remain suppressed for whatever reason, while it's great for consumers (your tenants), it makes it harder for indebted oil companies (employers) to meet their debt obligations.
No surprise U.S. oil bankruptcies have spiked 379%!
And if Wall Street levered up on oil bonds the way they did with sub-prime mortgage bonds, a meltdown in oil bonds could trigger another epic financial crisis…maybe even The Real Crash Peter Schiff has been warning about.
We don't know.  We just keep watching.
For real estate investors, the message is the same as it's been for a while…
Affordable properties in tax and business friendly states with good infrastructure, diverse economic drivers, and quality of life amenities will probably see a disproportionate influx of people and businesses.
So while real estate, like everything else, will be impacted by a financial crisis…it isn't an asset easily dumped by panicked investors.
And the powers that be, from governments to central banks to big business, are all highly motivated to prop up real estate.
Even better, if you've locked in super cheap mortgage money for the long term, and picked properties which conservatively cash flow, you're in a position to ride out a storm.
And if you're really prepared, you may have converted some of your equity into cash in case prices fall.
As he told us before he was a Presidential candidate, Donald Trump says in the down times, it's always good to have some cash on hand to go bargain shopping.
For now, the Trump and Sanders freight train seems to be telling us Main Street isn't drinking the "all is well" Kool-Aid.
So our focus remains on markets, properties and financing structures which position real estate investors to prosper in an economy that isn't yet on solid footing for Main Street.
After all, that's where our tenants live.
Until next time…
Good Investing!
John Denver once sang, "Life on the road is kinda laid back."
Not for us.  But thank God we're real estate guys.  For you youngsters, this is a reference to a classic John Denver tune, Thank God I'm a Country Boy.   You know…John Denver?  Rocky Mountain High?  Blond hair, little boy haircut, high voice?  No?  Just stay up late one night and watch some infomercials about 70's music….
Anyway….
This episode is from yet another out-of-office experience for The Real Estate Guys™.  This time, we're in the fabulous city of New Orleans for the 2013 New Orleans Investment Conference.  We attended this event last year and it was so much fun, we came back this year.  The to-die-for grilled oysters at Drago's may have influenced our decision.  😉   We'll be back in 2014!
For now, in the mobile studio-in-a-box for this jazzy episode of The Real Estate Guys™ radio show:
Your Duke of Discussion, host Robert Helms
His Dizzy co-host, Russell Gray
Best selling author and radio personality, Charles Goyette
Top performing mutual fund manager, Frank Holmes
New Orleans Investment Conference organizer and precious metals commentator, Brien Lundin
When you walk around the streets of New Orleans, which is VERY fun to do, you'll see (among many things) collections of jazz bands performing.  It doesn't take long to realize that the key to producing great music is the diversity of the ensemble.  Strings, winds, horns and percussion – and variations of each of those – all coming together to create a sound that's unique to jazz.
We've been real estate guys for a long time.  And pre-mortgage meltdown, we were narrowly focused on all things real estate.  We lived, like many real estate investors, in a bubble (pun intended) – only seeing things from one point of view.  It's like a one instrument jazz band.  It's okay, but not as rich as full complement of instruments.
After being blind-sided by the crash (yes…we know we're in good company, but that's not much consolation when cleaning up the mess), we made a concerted effort to expand our minds by studying foreign markets, other asset classes, and trying to understand how global, economic, and yes, even political, factors affect real estate investing.  It's something we thought was missing from most real estate related commentary and we've tried to fill that gap.
Along the way, we've met and interviewed many amazing and smart non-real estate people, like Peter Schiff, Herman Cain, Mike Maloney, Mark Skousen, Steve Forbes, and many more.
We've learned a ton.  And we'd like to think we've helped expand the perspectives of real estate investors around the world.  After all, the podcast version of the show is heard in over 180 countries.  Amazing.
But a funny thing happened as were preparing to go back to the New Orleans Investment Conference this year.  Conference organizer, Brien Lundin invited us to speak not once, but twice, on real estate. We're obviously used to talking about real estate, but not to resource investors.
Our first talk (with the help of Summit at Sea™ faculty member John Turley) was about offshore real estate investing.
Our second talk was an updated version of a presentation we did at Freedom Fest 2012 on using real estate to short the dollar.  We expanded the discussion to include the idea of Real Asset Investing™ in the face of a fragile dollar.  You'll be hearing more about this in the months ahead.  We think there's a bubble brewing and the Real Asset Investing™ strategy is designed to not only provide protection, but produce profit.
Both talks were very well received even though the New Orleans Investment Conference isn't really a real estate conference.  It's more about resource investing (precious metals, mining stocks, oil and gas, etc.).
So why were The Real Estate Guys™ invited to speak at the New Orleans Investment conference?
Apparently, just as we've seen the benefit of studying other asset classes, the non-real estate investing community is beginning to see the wisdom of real estate as an investment, which to us, makes perfect sense.  After all, isn't real estate the ultimate resource?
Of course, while we at the conference, we attended lots of sessions.  In addition to all kinds of investing experts, there were engaging panels and debates featuring a pretty well known cast of characters including Ben Carson, Charles Krauthammer, Ron Paul and our 2013 Summit buddies Mark Skousen and Peter Schiff (Peter's coming back on our 2014 Summit at Sea!).
Even though you might think these guys all sing from the same songbook, there was quite a bit of disagreement among them, which we thought was helpful (and highly entertaining).  Next year, former Fed Chairman Alan Greenspan will be there.  We're guessing that one will be entertaining too!
After listening to the sessions, we came up with the theme of "follow the money" for this episode.  And as much as we'd like to interview EVERYONE at the conference, everyone was very busy, and with only one hour for the episode we focused on three guests.
First, we talk with first time guest, Charles Goyette.  Charles is the author of the best-selling book, The Dollar Meltdown.  He just released his latest book, Red and Blue and Broke All Over – Restoring America's Free Economy.  Charles is also the co-host of a daily radio commentary featuring legendary former Congressman and Presidential candidate Ron Paul.
You can probably tell by the book titles and his association with Ron Paul, Charles is a free market, small government, individual liberty guy who's concerned about the direction of the U.S. economy.  While he doesn't think America will fail, he thinks there are some choppy roads ahead.  He says the answer is to free the markets from overly burdensome government intervention.
One of the best practical tidbits he shares is how to know a bubble from a boom.  It's quite simple he says.  Just follow the money that's driving the growth.  Is it from production or from printing?  If economic activity (measured in people working, products and services being produced) is driving the growth, it's a boom.
However, if monetary stimulus (i.e., quantitative easing, artificially low interest rates, financial speculation) is the source, then get ready…it's a bubble.  And he contends that while the Fed might attempt to mitigate or avoid a bubble bursting, ultimately the market is bigger than the Fed.  So it's wishful thinking to believe the Fed can overpower market forces to stop a bubble from bursting.
Obviously, bubble watching is important to real estate investors.  When a bubble bursts or just passes lots of gas, it can be very disruptive to job creation, interest rate stability (especially if you have adjustable loans), and availability of capital to finance your real estate purchases and sales.
The theme of Charles' new book is that freedom creates prosperity.  That connection is less obvious, but equally important (if not more so) than how to recognize a bubble before it bursts.
Charles Goyette's contention is that when people are free to innovate and produce, and are left enough of the fruits of their labor and risk taking, that they will become highly productive.  In turn that high productivity creates abundance, affordability and excess capital to be re-invested in greater production and efficiency.  All of that means jobs, and the purchase of all the things necessary to build and maintain a thriving community.  Best of all, the prosperity extends farther down the socio-economic ladder to the working class (our tenants).
All of that bodes well for the local real estate market.
So, if Charles is right, a savvy real estate investor can look at the "freedom factor" of any given market and index its future growth prospects to its relative freedom factor strength (compared to other markets).  Later in the show, Frank Holmes talks about this exact phenomenon in Texas, which is home to some of the fastest growing cities and strongest real estate markets in the U.S.  So maybe Charles is on to something!
Speaking of Frank Holmes…
Frank is the next guy we talk to.  Long time listeners may recall our first interview with Frank a few years back.  We were impressed with his vast and amazing knowledge of global markets and the performance of his managed funds.  Now, here we are three years later, and Frank is still sharp as a tack, his funds are still top rated, and he's as positive and optimistic about the future as anyone we've met.
Frank also takes up the theme of "follow the money".  He says there's big money on both sides of the political debate (big government versus small government) and both are super smart.  Dumb people seldom accumulate money and those that do don't manage to hold onto it very long.  So whether or not you like their politics needs to be set aside so you can objectively ask, "What is the smart money doing and WHY?"
Did we mention that Frank's a smart guy?
He goes on to give us important insights into the impact of the Unites States new found position as an energy producing powerhouse.  We've been following the oil and gas business for multiple reasons (local market job creation, support industry job creation, impact of production on absorbing inflation and slowing the dollar's descent) and thought we were pretty sharp.
But Frank adds a new perspective we hadn't previously considered.  Did we mention that Frank's a smart guy?
He explains to us that the American economy has a HUGE competitive edge over foreign markets because of our cheap energy.  That's right. CHEAP ENERGY.
Yes, we know that $4 gas doesn't seem cheap.  But that's an American paradigm.  Canadians pay $6 a gallon.  And it can be worse in other parts of the world.  And then there's natural gas, where the edge is even bigger.  Foreign markets can pay as much as 3 times as much as American citizens and business.  Yikes!
"So what?" you might ask.  As did we.
The "so what" is that cheaper energy mitigates some or all of the disadvantage of cheaper labor.  Hmmmm……
We've been concerned that a falling dollar means rising (denominated in dollars) commodity prices (like food and energy, which are conveniently left out of the Consumer Price Index…but that's a different rant…).  Rising prices combined with soft labor means tenants can afford less rent – and certainly are going to be resistant to rent increases.
So while Frank didn't persuade us that we shouldn't be prepared for a soft rental market, he did move us from "worried sick" to "moderately concerned".  Maybe with a little more time, we could get up to "cautiously optimistic".
As for Frank, he's very optimistic about the U.S. being competitive in global markets.  We hope he's right because that means less downward pressure on labor, which of course is positive for rental income. 🙂
Last on our dance card is Brien Lundin.
We've really enjoyed getting to know Brien and his team.  They've been producing the New Orleans Investment Conference for many years and our interactions with him have been great.  He's a real pro and is well respected in the investment community.
When he's not producing the New Orleans Investment Conference, Brien writes a newsletter on precious metals.  We don't talk too much about metals on this episode, but you can expect to hear more from Brien on The Real Estate Guys™ radio show, podcast and blogs.
For now, we reflect on another successful conference, the integration of real estate and resource investing, and we look forward to next year's 40th anniversary New Orleans Investment Conference which will feature former Fed Chairman, the legendary Alan Greenspan.  THAT will be amazing.  We can't wait!
Meanwhile, listen in to this episode of The Real Estate Guys™ radio show…brought to you from the floor of the New Orleans Investment Conference.
Listen Now:
Want more? Sign up for The Real Estate Guys™ free newsletter
Don't miss an episode of The Real Estate Guys™ radio show! Subscribe to the free podcast
 Stay connected with The Real Estate Guys™ on Facebook!
The Real Estate Guys™ radio show and podcast provides real estate investing news, education, training and resources that help real estate investors succeed. Visit our Feedback page and tell us what you think!
Tenants who actually have jobs are far more likely to pay rent than those who don't…unless you're renting to Section 8 or retirees.  So you don't have to be a rocket scientist to know that the durability of your rental income will be closely linked to the durability of the local economy.
And while a lot of real estate"investors" have been focused on flipping distressed properties to foreigners and newbies, if you're a long term buy and hold investor, then finding the right market with the right jobs is job one.  After all, if you get a "great deal" on a cheap property in an economically declining market, how bright is your investment's future?
So how do you know if a local market is attractive (or repulsive!) to businesses and job growth?  To find out, we decided to visit with a guy whose full time job is to reach out to businesses and recruit them to move to his city and set up shop.
The voices on this scintillating session on The Real Estate Guys™ radio show:
Your right on host, Robert Helms
Your left over co-host, Russell Gray
The Godfather of Real Estate, Bob Helms
Special guest, the CEO of the Greater Memphis Chamber of Commerce, John Moore
During a recent trip to Memphis (we were doing some advance work for our upcoming field trip), we had the opportunity to sit down with  two representatives from the Chamber of Commerce.  We learned so much, we thought you would like to hear about it.  So we invited them to call in to the show and tell us about what makes Memphis magic.  We must have made a good impression because they gave the job to their CEO!
Even if you aren't interested in Memphis (cash flow can be SO boring), you can still learn a lot from this episode, which you can then apply to whatever markets you're in to.  (If you have one you really like, use our Feedback page to tell us which one(s) and why.  Who knows?  Maybe The Real Estate Guys™ will do a field trip to your town?)
So what makes a market place attractive to businesses?  We know that a company will move to find a more favorable business climate, but what does that look really look like?  And is it really all up to the government, or is there more?
We find out that there are a variety of factors, some of which have to do with taxes and regulation, but many others that have to do with location and who the neighbors are.  Sometimes there are important synergies between businesses, so companies will set up shop simply to be near each other.  Mr. Moore gives us a couple of great examples.  Very interesting!
Of course, as real estate investors, we're not just interested in jobs for the sake of jobs.  Though after the last few years, ANY job looks pretty good!
But real estate investors are looking for areas where there are the kind of jobs that our ideal tenants will need to be able to consistently pay rent.  Don't you like the sound of those words? "Consistently pay rent"… like music to our ears!
So listen in to this episode and learn about some of the things you should be thinking about when scouting out your next long term real estate market!
Listen Now:
Want more? Sign up for The Real Estate Guys™ free newsletter
Don't miss an episode of The Real Estate Guys™ radio show! Subscribe to the free podcast
 Stay connected with The Real Estate Guys™ on Facebook!
The Real Estate Guys™ radio show and podcast provides real estate investing news, education, training and resources to helps real estate investors succeed. Visit us on Facebook!
The presidential campaign rhetoric is kicking into high gear.  Texas Governor Rick Perry says he's a job creation whiz.  His detractors say it's just dumb luck because he happens to govern a state with oil and gas under the ground.  But no one is denying there are more jobs happening in Texas than any other state.
Meanwhile, no one is talking about Jack Dalrymple.
Who???
Jack Dalrymple. He's the governor of the state with the lowest unemployment rate in the USA.  And he's the Governor of North Dakota.
North Dakota? Really??  Do you even know where North Dakota is? (Hint: It's just above South Dakota, if that helps.)
According to a recent article by the Associated Press, "Booming oil, agriculture and manufacturing industries have helped the state keep the lowest unemployment rate since November 2008."
Wow.  Oil, agriculture and manufacturing is the magic formula.  Who knew?
So what's the lesson for real estate investors?
Well, if you believe like we do, that the best tenants are those with jobs, then paying attention to what, where and why job are happening is obviously important.
In this case, North Dakota's experience is affirming what we've already come to realize:  markets with industries that are strongly linked to the geography are less likely to move off shore.  Oil and agriculture fit that bill.
So when you're researching prospective markets to buy rental property, pay close attention to which businesses are "primary" (pulling money in from outside the area) and how "linked" they are to the geography.  And of course, those businesses need to provide the kind of jobs that renters need.  Match your property choices and price points to what the employees of the local businesses can best afford.
If that all sounds like common sense, that's because it is.  But as the legendary football coach Vince Lombardi always reminded his championship teams, winning is matter of mastering the fundamentals.