As the political cycle ramps up, housing affordability might get some attention. And it's more complex than you might think.
Obviously, housing policies have the potential to affect YOUR real estate investing … so it's smart to pay attention.
Of course, there's always risk in talking politics. Everyone has heroes and talking points. Sometimes it's hard to take the filters off and consider all perspectives.
Fortunately, we're not here to promote or protest a policy or a politician. Life's too short for that.
Instead, our focus is on what people in power are thinking and doing … and how it affects our strategic investing.
In case you missed it, President Trump recently signed an Executive Order to take on the lack of affordable housing.
According to the announcement, the EO establishes a White House Council tasked with "tearing down red tape in order to build more affordable housing."
This ONE sentence reveals much about how the President views the problem … and reflects his background in real estate.
So let's put our red or blue foam fingers down and consider the landscape the way it's being planted by the powers that be … and how things might change if a new sheriff comes to town.
Components of Affordability
Housing affordability is a relationship between incomes and mortgage payments or rents. It's not about price as much as it is the gap between income and housing expense.
It's no secret housing prices and rents have been rising faster than real wages.
And the longer this goes on, the more people get pushed off the back of the affordability bus.
Ironically, it's often the attempts at creating affordability which inadvertently makes things unaffordable. Will that happen this time?
Past national policy efforts focused on increasing the availability of financing, while many local efforts include legislating lower rents.
History shows easy financing actually makes housing more expensive … just like student loans made college more expensive.
This confounds typical politicians.
But it's simple. Financing increases purchasing power … and newly empowered buyers bid prices up. Of course, sellers are happy to oblige.
Consider what happened to housing after the Clinton Administration lowered government lending standards in late 1999 …
Looser lending combined with the Fed's then unusually low interest rates (trying to reflate stocks after the dotcom bust and 9/11 attacks) …
… drove real estate prices up, up, up in the early 2000s.
Everything was great until derivatives of those sub-prime mortgages imploded the bond market and crashed not only real estate prices, but the global economy.
So again … easy money doesn't make things affordable. It inflates price bubbles which eventually collapse. Not a great plan.
Interestingly, President Trump is badgering the Fed to drop rates.
He says lower rates are necessary to keep the U.S. competitive in international trade … and to lower the interest expense of ballooning federal debt.
Some claim Trump's trying to prop up the stock market heading into the election cycle, which is probably true.
In any case, based on this EO, Trump's push for lower rates doesn't appear to be intended to drive housing prices UP.
Of course, that doesn't necessarily mean he wants to drive prices down either.
After all, there are many constituencies with vested interests in keeping values stable or growing.
Banks depend on property values to secure the mortgages they make.
Local governments depend on high values for property tax calculations.
And of course, property owners (who also happen to be voters), use high property values to feel rich or to tap into for additional purchasing power.
On the other hand, there are a growing number of disenfranchised voters who struggle with rising rents and are watching the dream of home ownership become more elusive.
When we asked then-candidate Donald Trump what a healthy housing market looked like in a Trump Administration, he simply said, "Jobs".
Fast forward to today, and we know President Trump has been trying to re-organize the economy to produce more higher paying jobs.
Of course, the jury's still out on whether he'll succeed. But that's the plan. And if he is successful, it will help close the housing affordability gap.
Of course, rising wages are useless if housing prices continue to outpace them … which brings us back to this affordable housing executive order.
When we put all this in a blender and hit puree, it seems to us crashing housing prices can't be the goal.
Instead, we suspect the purpose of increasing supply is to moderate excessive price growth … while giving incomes a chance to catch up.
So on the housing supply side, President Trump's Executive Order presumes to stimulate development by REDUCING regulation.
This is an unusual tactic for a politician. Politicians of both stripes are infamous for MORE government, not less.
Maybe Trump is still thinking like a real estate developer.
In any case, we visited the National Association of Home Builders website to see what active home builders think of the Trump approach.
They describe Trump's EO as "a victory for NAHB" because "it cites the need to cut costly regulations that are hampering the production of more affordable housing…"
According to NAHB, regulations add SIGNIFICANT costs to development …
"… regulations account for nearly 25% of the price of building a single-family home and more than 30% of the cost of a typical multifamily development."
Think about that. These are YUGE numbers. 😉
Of course, the odds of reducing regulations and their costs to absolute zero are … absolutely zero. There'll always be some regulation.
But even if regulatory costs are substantially reduced, there are other factors to consider (we told you it was complex) …
Components of Cost
When bringing a real estate development to market costs include land, material, capital, labor, taxes, energy, and regulation.
Once built, you can tack on marketing, sales, and costs of operation until the product is sold or leased up. So, regulation is just one of many pieces of the equation.
Watching President Trump operate, it seems he attempts to manipulate components of cost as you'd expect from a typical real estate developer … making trade-offs to get things done in time and on budget.
The Opportunity Zones program is an attempt to move economic activity to where land is less expensive.
As mentioned, he's aggressively calling for lower costs of capital (interest rates).
And the already passed Trump tax reform is delivering tremendous tax incentives for real estate investors.
As for energy, Trump opened up domestic oil production while pushing for lower oil prices.
And with his recent EO, Trump is going after costly regulation in the home building sector.
All that checks a lot of boxes.
Of course, there's the issue of tariffs … which (at least temporarily) are adding to the cost of building materials.
(There's much we could say on the touchy topic of tariffs … but we'll save it for another day.)
Meanwhile, we're chomping popcorn watching this play out … and trying to decipher what it means for Main Street real estate investors.
Here's our bottom-line (so far) …
While interest and energy costs are macro-factors which affect the broad market, a reduction in federal regulation makes a smaller dent.
That's because regulation is both a federal and regional phenomenon.
Our guess is markets with more local regulations will continue to attract less investment than those with less. Conversely, markets with less regulation will attract more.
This push to stimulate development is an obvious opportunity for real estate developers.
Meanwhile, we're not staying up at night worrying about a supply glut collapsing housing prices any time soon.
If housing prices fall, it'll probably be because credit markets collapse again.
For that reason, we continue to think it's a good time to liquefy equity, lock in long term cheap financing, and tighten up operational expenses.
If prices do happen to fall … for whatever reason … as long as you have resilient cash flow and low fixed-rate financing you can ride out a storm as an owner.
And with some dry powder, a collapse isn't a crisis for you … it's an opportunity as a buyer.
Of course, you can stand at the plate all day waiting for the perfect pitch. Meanwhile, the market might continue to boom.
You can't profit on a property you don't own.
So even though there's arguably some frailty in the financial system, it's an ever-present threat you need to learn to live with and prepare for.
But as long as deals you're doing today are structured to weather a storm, you're probably better off collecting base hits than taking strikes.
Until next time … good investing!
More From The Real Estate Guys™…
The Real Estate Guys™ radio show and podcast provides real estate investing news, education, training, and resources to help real estate investors succeed.
---
Love the show?  Tell the world!  When you promote the show, you help us attract more great guests for 

your

 listening pleasure!
Citrus Fruits in Paraguay – Investments that Grow Naturally
The climate in Paraguay is ideal for growing citrus crops and the demand for produce is strong! 
With farmland in limited supply and the demand for
food increasing annually, investing in agriculture has
always been considered as relatively safe.
Paraguay has been one of the fastest growing economies over the past 10 years.
It's abundance of natural resources and subtropical climate conditions make it ideal for growing citrus fruits.
By investing in Citrus Fruits you'll  …
Become owner of a hard, physical asset
Receive passive income from the citrus crops grown on your land (your returns
aren't correlated with the financial markets, providing a great diversification opportunity)
Invest in a country with a stable growing economy, have a competitive tax regime and easy
access to low cost energy and labour
Ready to receive passive income from the citrus crops grown on your land? Simply fill out the form below to get your free copy of "Citrus Fruits in Paraguay – Investments that Grow Naturally"
Buying a property is one thing. Operating it is another.
Many investors buy property but fail to think about where their money will really be coming from … the tenants.
If you can't take care of your property or your tenants, your income stream will be in big trouble. That's where a property manager comes in.
In this episode, we invite a special guest to discuss the finer points of developing your property management philosophy.
He'll offer tips on how to find a stellar property manager, what to expect from your property management company, how to manage a team, and MORE.
You'll hear from:
Your philosophical host, 

Robert Helms

His phil-o-what? co-host, 

Russell Gray
Property management professional, Ken McElroy
---
Listen
---
Subscribe
Broadcasting since 1997 with over 300 episodes on iTunes!
---
Review
When you give us a positive review on iTunes you help us continue to bring you high caliber guests and attract new listeners. It's easy and takes just a minute! (Don't know how? Follow these instructions).
Thanks!
---
Why do real estate investors need a property manager?
We want to make it really clear … property managers are the unsung heroes of the real estate business.
As a real estate investor, your money is coming from your tenants.
Property managers interact directly with tenants. A good property manager will maximize the return on your investment by finding … and retaining … paying tenants.
If you're a new investor, you may be fulfilling the role of property manager yourself. As your investments increase, however, you'll soon find it necessary to outsource property management tasks to someone else.
Every real estate investor is running a business. If you want to grow your business, you need to make sure that every vital function is scalable as you move up the ladder and acquire new investments.
Overall, scalability means two things:
Making sure that every aspect of the business you handle personally is either scalable (you can handle more of it as you get more properties) or can be delegated

Making sure the people you rely on are also scalable
Make sure the system you set up has redundant life support systems. In other words, if one part of the system fails, you have a back-up plan to ensure everything is running smoothly and your cash flow won't be interrupted.
And make sure your property manager has a back-up plan too and won't be overwhelmed when you add to their workload.
Your property manager is essential to your process.
We'd caution you to consult with property managers BEFORE you even purchase a property … they have their fingers on the current state of the market and know what's happening now.
And make sure you are not only thinking about how your property manager can help YOU, but also how you can help your property manager.
What does a property manager do, exactly?
Property managers are responsible for two essential tasks:
Finding, vetting, and placing tenants

Providing ongoing support for the tenants and property
Different property managers have different philosophies on how to fulfill these tasks.
You can approach working with your property manager in several different ways:
Establish your own policies and require the manager implement them

Pick the right person and let them do their job, using their own established policies

Work with your property manager to establish a routine that's somewhere in between.
Whichever route you choose, you want to keep your main goals in mind … to keep your property manager happy, to keep your tenants happy so they stick around, and to keep your property in good shape … and, just as important, to make sure your cash flow is stable.
Sometimes, the best option can be trusting your manager's experience and letting them decide maintenance and marketing strategy.
Picking a property manager can be tricky, but the VERY LAST criteria you want to use when shopping for a good manager is price.
DON'T pick the cheapest property manager.
If your property manager is poorly paid, they'll be unmotivated to do a good job, and you'll end up losing more than you save.
Don't begrudge your property manager the money they get for doing the easy jobs, like handling long-term tenants.
You want your property manager to be happy … it's a win-win for both of you.
The bottom line is that real estate is a people business, not a property business.
Your managers and tenants aren't widgets. Value them, and they'll value you.
Want to help your property manager without giving them a raise? Consider referring them to other investors in the market for a manager.
Referring a good person or company is a win-win-win for you, your investor friend, AND your property manager.
Pro tips for property management
Ken McElroy started managing properties as a college kid who wanted a free place to stay.
Today, he runs a 250-person property management company that manages properties in Washington, Oregon, and California.
We asked him what he's learned about property management over the years. Here are some key questions and answers:
What are the basics of finding a good property manager?
First, look for experience. Collecting rent is harder than you think.
Second, look for people who can hold down the rules without being too confrontational.
What should investors expect from good property management?
Two things:
The return you budgeted for

No issues
Ideally, Ken says, there should be no reason for you to call your property manager … in other words, your property manager should be responsible and responsive enough to handle issues as they arise and get you your return.
How do you manage a large team?
Ken's company employs 250 people who work at the corporate office or on the ground at the properties.
"The key to everything is communication," Ken told us.
One of his strategies is to have on-site managers hold daily meetings with all staff members, including workers responsible for maintenance, landscaping, and leasing.
Is it better to outsource maintenance and repair services or hire in-house teams?
This comes down to what the residents need.
Retention comes first, says Ken, and to retain tenants, managers want to handle any issues immediately.
A tenant will not want to stick around if you don't handle a broken heater or jammed plumbing as quickly as possible.
Whether in-house vs. outsourced is better ultimately comes down to what strategy will allow your property manager to solve problems immediately.
What's your client retention strategy?
Ken implements a policy of making sure one of his employees reaches out to every resident, every month.
He also hired a relationship manager to contact new tenants about the move-in process right away.
And he has his team reach out to tenants well before their lease is up … six months before, in fact … to check in and get tenants thinking about renewing their lease.
He shoots for a 50 to 60 percent retention rate.
What kind of tenant screening do you do?
Ken runs a criminal background check and a sex offender check. Someone with terrible credit and multiple evictions is obviously not the ideal tenant.
What advice do you have for new investors?
Going into property management as a new investor with no prior knowledge can be a recipe for disaster.
If you really, truly, have the time and can show up, you could successfully be both owner and property manager, says Ken.
But if you're just doing it to save money or don't have time to have your boots on the ground, disaster is a certainty, not a possibility.
The golden rule of property management
We love talking to Ken because he has a "No BS" policy. He has a ton of experience, and he's not afraid to share it.
He's also always looking to learn. For example, he's been incorporating social media into his marketing strategies over the past few years and is always looking to learn how to use new technology.
If you want to read a whole book of tips and tricks, we highly recommend you check out his book, The ABCs of Property Management.
Looking for more property management advice? Check out Terry's Tips for Happy Tenants, a report compiled by business owner Terry Kerr that you can find on our website.
Want to know our golden rule for flawless property management? Treat each tenant like they're gold.
---
More From The Real Estate Guys™…
The Real Estate Guys™ radio show and podcast provides real estate investing news, education, training and resources to help real estate investors succeed.
Zoning, zoning, zoning.
It's a big deal in cities like San Francisco and New York … but what is it, and what impact does it really have on YOUR real estate investments?
In this episode of The Real Estate Guys™ show, we'll discuss the way zoning can limit available land and have a huge impact on supply and demand cycles.
To zone in on this issue, we invited a special guest to present his take on how zoning has affected property markets in the U.S.
Listen in! You'll hear from:
Your zoning-in host, 

Robert Helms

His zoned-out co-host, 

Russell Gray

Economist and Cato Institute fellow,

Randal O'Toole
---
Listen
---
Subscribe
Broadcasting since 1997 with over 300 episodes on iTunes!
---
Review
When you give us a positive review on iTunes you help us continue to bring you high caliber guests and attract new listeners. It's easy and takes just a minute! (Don't know how? Follow these instructions).
Thanks!
---
Supply and demand isn't so simple
Supply and demand seems like a simple concept. But there are a surprising amount of inputs that affect both sides of the equation.
Capacity to pay can crimp demand by limiting the number of people who CAN buy property, regardless of whether they WANT to buy.
And on the supply side, market factors restrict how much property is available to sell for a particular use.
It can be difficult to identify why markets with thriving demand and appropriate supply are so successful compared to similar but less profitable areas.
But part of real estate investing is identifying factors of success … before an area starts booming. Little details, like school district boundaries and zip codes, can have a huge impact.
Other government designations, like zoning restrictions, can have a monumental effect on housing value.
What happens when zoning rears its ugly head
Zoning has a tangible impact on the cash flow you can generate.
When previously residential areas are rezoned for commercial use, real estate investors can net quite a bit more bang for their buck.
On the other hand, failing to take into account zoning restrictions can completely crush attempts to make a profit.
For example, the owners of one church in Palo Alto found out the hard way that the building wasn't zoned for commercial use.
In that case, the church had to stop leasing space to a dozen commercial tenants after the city cracked down on them for violating zoning restrictions.
So why do cities have zoning in the first place? And why do some cities have strict zoning requirements, while others, like Houston, have almost none?
Zoning allows the government to plan the future of certain areas in order to maximize the impact of public transportation, designate areas for certain use types, and even increase land values.
It doesn't matter whether or not you're a fan of the government butting their heads into property owners' decisions about what to do with their land.
The truth is, there's not a lot you can do about it … except use zoning (or the lack thereof) to your benefit.
Zoning is an important factor in the flow of people and money into and out of certain areas.
It's your job to pay attention to zoning so you can invest in the areas that attract people and money.
Don't get caught up in the way you want the world to be.
You invest in the real world … and confronting the brutal facts is the only way you can make good decisions.
What a public lands expert has to say about zoning
We were honored to chat with Randal O'Toole, an economist and senior fellow at the libertarian think tank Cato Institute. Randal focuses on urban growth, public land, and transportation issues. He gave us a bit of a backstory on zoning.
Randal said zoning began in 1947 with Britain's Town and Country Planning Act … and quickly spread across the world.
Randal has strong opinions about zoning … and we appreciate his point of view because we think it's smart to expose ourselves to a variety of perspectives.
Randal noted that in the U.S., anyone can own land … but what you can DO with that land is limited.
For example, some areas in California are zoned for minimum density. This means owners need to develop properties that will accommodate a certain number of people.
He also noted that there are no markets in the U.S. that are short of land itself … areas with highly reported housing shortages often suffer from a lack of developable land.
In the Bay Area, for example, 17 percent of land has been urbanized and 20 percent is set aside for public parks.
That leaves a whopping 63 PERCENT of land that is privately owned, but undevelopable due to zoning restrictions.
California as a whole is the most heavily populated state in the nation … yet 95 percent of its population lives on 5.5 percent of the state's land, and it's not because there isn't land to spare.
It's Randal's belief that government restriction of land use creates a steep supply curve, causing huge fluctuations in pricing and eventually creating bubbles in the housing market.
Zoning requirements created the huge housing bubbles that led to the economic recession of 2008, Randal said, and are the reason that places without land regulation didn't get hit as hard as other areas.
Randal also noted that zoning results in an exodus of low-income people who can no longer afford markets where zoning has driven values up.
This phenomenon hits vulnerable populations particularly hard, pushing people from highly zoned cities like San Jose to low-zoning cities like Houston.
Relaxing land-use laws, Randal suggested, would reverse the transfer of wealth from the poor to the rich and make land ownership more equitable across the board.
But changing those laws will require the courts to take action.
Interested in Randal's take? You can read more of his work, including books on home ownership and government planning, at the Cato Institute website.
Zoning as a factor in housing market bubbles
We think Randal's take on the economic crisis of 2008 is pretty fascinating.
We spent all of 2008 trying to figure out what caused the housing bubble. Traditional theories focus on the economy, the federal government, and the banking industry.
Randal has a completely different take. It's his view that crisis-level housing bubbles are caused by the restriction of property supply, limiting the ability of the market to meet demand.
And Randal's theory makes sense … the economic crisis affected different markets much more severely, and the ones that were impacted the most had the strictest zoning policies.
Our take is that a combination of economic and zoning factors caused the recession.
Although zoning may seem like a small factor, it's something we'll be paying a lot attention to going forward.
How to profit from zoning restrictions
Zoning isn't necessarily all bad.
Pay attention to zoning restrictions, and you can find BIG OPPORTUNITIES.
When areas that have outgrown their original use are rezoned, investors are presented with a chance to increase property value.
Take the meatpacking district of New York City, for example. An area formerly used for, you guessed it, industrial meatpacking operations, is now a thriving mixed-used area packed with residential and commercial properties.
But sometimes, bureaucracy can't keep up with the evolution of society.
As an entrepreneurial guy or gal, it's your job to look at the market and evaluate what it needs.
Don't get confused or infuriated. Pay attention.
Ask yourself:
Is a neighborhood on the verge of transitioning from one use type to another?

Can you influence the zoning of a property (for example, by stepping down the zoning)?

How can you meet demand and stay within the zoning restrictions of your city?

What zoning practices do the markets you're interested in follow?
From one perspective, zoning can be a big problem. From another, it can create golden opportunities.
It's up to you to decide which perspective you'll take.
---
More From The Real Estate Guys™…
The Real Estate Guys™ radio show and podcast provides real estate investing news, education, training and resources to help real estate investors succeed.
Best-selling author James Rickards (Currency Wars and The Death of Money) recommends land as a place to store and protect wealth from the dangers of paper currencies.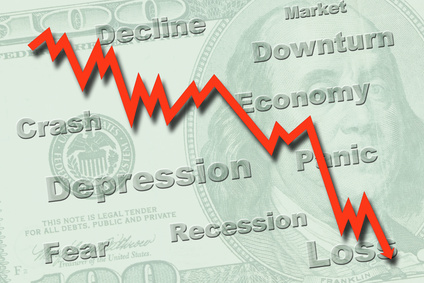 In spite of the recent blip up, the dollar has a 100 year history of going DOWN, so it probably makes sense to "sell" dollars when they're "high" and buy real assets…like real estate…especially when those real assets are on sale.
BUT…the challenge is that land doesn't cash flow like little green houses.  Or does it?
In the broadcast barn to explore how to get more green from your acres:
Your erudite host, Robert Helms
His not-so-glamorous co-host, Russell Gray
Special guest and renowned financial commentator (The Gartman Letter), Dennis Gartman
Special guest and agricultural land expert, Steve Bruere
The beautiful thing about real estate…one of many beautiful things…is there are SO many different ways to make money.
Real estate investors can do just about anything a paper asset investor can do, but be much more insulated from the corruption and rigging in financial markets.
Most people think of real estate investing as the house they live in…maybe a second home…or even a rental property.  More serious investors look at multi-family, commercial, retail…and maybe even industrial.
But if you think back to the very beginning of real estate ownership, the PRIMARY purpose of land was to produce food.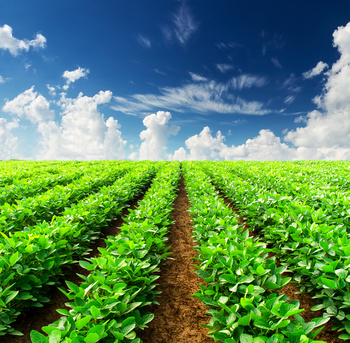 And last time we looked, food is still a pretty important commodity.
So while residential real estate investors…landlords…need to pay attention to jobs and wages, agricultural real estate investors (and mineral investors…like oil and gas producing properties) need to pay attention to commodities.
It isn't really more difficult than employment and wages.  It's just different.
And if you want your land to cash flow, you don't need little green houses or big red hotels.  You can rent your land to farmers.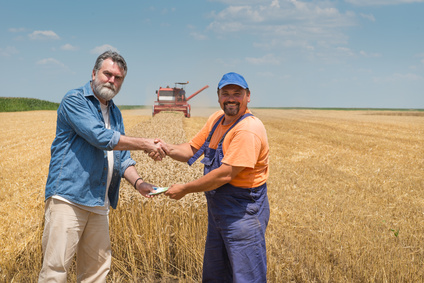 This is a subject that's intrigued us for quite some time.  When financial markets are jittery, it can be smart to focus on "primal" investing…things that are essential to human existence.  Because even in difficult financial times, there's always a demand for essentials…like food and shelter.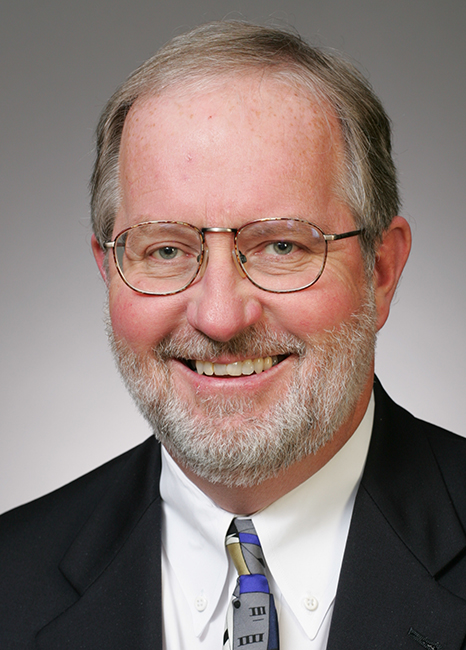 In this episode we visit with Dennis Gartman, who's one of the most well known and respected financial commentators.  We ask him about macro-economic factors which impact not just farmland and commodities, but residential real estate as well.
You should listen to his comments, but the short of it is he likes housing.  Cool.  So do we.
Next up is Steve Bruere.  Steve is a very experienced farmland broker from America's heartland.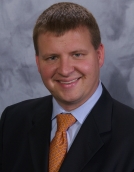 We've been talking about agricultural investing for the last couple of years, but haven't focused much on U.S. farmland.  Steve helps us understand some of the how and why of U.S. farmland investing.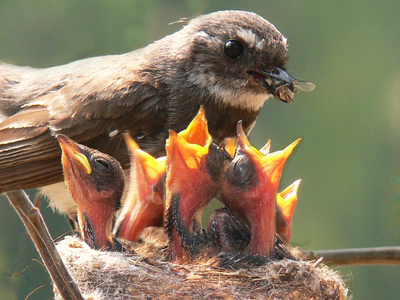 When we look at the world, we see more mouths to feed.  And while we're not quite sure where all those mouths will want to live and work, we're pretty sure they'll all want to eat.
And because the fruit of the land can be shipped to where the people are, farmland investing can be a great way to get in on the action without having to rely upon the local economy.
Just think about investors with properties in the Bakken.  If oil prices stay down long term, North Dakota might not be very profitable for real estate investors.
Another nice feature is that renting to a farmer is like owning a hotel property and renting to a hotel operator…or like renting a commercial property to a business.  EXCEPT…you don't have the tenant improvements and other expenses of maintaining a physical structure.  It's more like a NNN lease.
So farmland investing can be a great way to store wealth in real estate long term, while generating cash flows while you wait.  And if the the local path of progress brings people to your pasture, then you can put up some buildings…or sell to a developer…and move your equity to a new market.
Listen Now: 
The Real Estate Guys™ radio show and podcast provides real estate investing news, education, training and resources that help real estate investors succeed.
Land investing is a very unique aspect of real estate investing.  Raw land typically doesn't provide income or tax breaks.  And without a tenant to make the payments, there's no amortized equity.  Besides, with no income, borrowing to buy land can be risky business.
So why do it?
Well, as you might suspect, there are…lots of reasons.
In the studio for this episode of The Real Estate Guys™ radio show:
Your well-grounded host, Robert Helms
His dirt-poor co-host, Russell Gray
While the Holy Grail of real estate investing is passive income, it takes equity to acquire those income producing properties.  And it's wise to have adequate liquid reserves to handle maintenance, repairs, turnover and marketing.  Of course, if you use debt to acquire your income properties (and why wouldn't you?), then you'll need to have additional reserves to service that debt when the property is sitting vacant.  So liquid cash (currency of something else that is readily convertible into currency) can be pretty handy.
Of course, once you have all the currency you need, not to mention that once your empire of income properties starts pouring out piles of positive cash flow, you might want a place to park some of that money for the long term where tenant and toilets aren't involved.  Someplace not subject to counter party risk…and in something that will retain it's relative value, no matter what happens to the currency.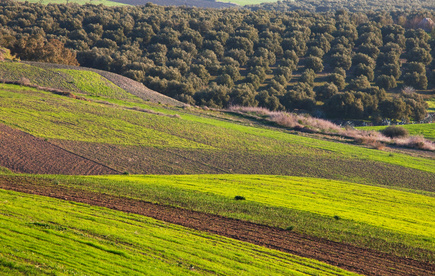 So reason #1 for buying land is long term preservation of wealth…even generational wealth.  Think of it like gold or fine art.
In fact, if you've been listening to James Rickards (author of Currency Wars and The Death of Money), he's an advocate of using real assets (versus paper currency) as a means to store long term wealth.
In other words, instead of building up a savings account full of dollars, convert those dollars into real assets by buying things like land, precious metals and fine art.  His point is that these items have a long term history of being relatively safe stores of value in unstable economic times.
Of course, if you're strategic about the land you buy, you could end up doing more than simply storing value (hedging against inflation).  You might actually make a profit (appreciation) as the land becomes more desirable (location and path of progress).
And if you're feeling more ambitious, you could "force equity" by improving the land.  This could be as simple as sub-dividing, changing the zoning or acquiring other entitlements.  In this case, the land might appear completely unchanged to the naked eye.  But the legal rights and permissions associated with the land could make the land more valuable to the next buyer.
Of course, that brings up the question of exit strategy.  One of the basic tenets of real estate investing is not to get into a deal you don't have at least one (and preferably more) clearly identified strategies for getting out.
When it comes to land, the best way to think about possible exits is to understand the life cycle of a property.  Of course, land almost always lasts forever, so you could argue the life cycle is forever.  But for our purposes, we'll think of land as starting out as raw (no entitlements of infrastructure like sewer, power, streets, etc).  From there, it becomes entitled, infrastructure is added directly on the land or nearby, improvements (buildings) are added, and eventually human beings live, work or play on the property.
Most people think of real estate only in it's "finished" state (ready for human use).  Land investors see the whole cycle.  And each step along the way, value is added to the land.  And anywhere along the line, the original land owner can hand off the development baton (sell) to the next guy who'll take it to the next level.
Obviously, the closer the land gets to a finished product (and depending on what the finished product is), the number of potential buys grows and the property becomes more "liquid" (easily sold and converted to cash).  Like a bus, you can get on at the beginning, in the middle, or near the end, and ride as long as you like.
Land investing is usually long term which makes it ideal for retirement funds.  Especially because tax advantaged accounts don't really need the tax breaks…and land doesn't provide any.
But land, like any asset, can also be flipped quickly for a profit if it can be acquired or controlled at a price below what someone else might be willing to pay.  Again, keep in mind that there are typically fewer buyers at the front end of the life cycle.  Of course, you only need one!
One final note…
In addition to being a long term store of wealth, land can also be a powerful part of an international asset protection strategy.  As FATCA compliance descends on the global investors, land is an asset which remains more private and unattractive to revenue starved governments than off-shore bank and brokerage accounts.  So if privacy and asset protection are high on your list, you might consider using off-shore land as a place to store long term wealth.  Who knows what that little Caribbean island will be worth some day???
Listen Now:
Want more? Sign up for The Real Estate Guys™ free newsletter
Don't miss an episode of The Real Estate Guys™ radio show! Subscribe to the free podcast
 Stay connected with The Real Estate Guys™ on Facebook!
The Real Estate Guys™ radio show and podcast provides real estate investing news, education, training and resources that help real estate investors succeed. Visit our Feedback page and tell us what you think!
We're going back to Belize and invite you to join us!
Belize is beautiful, fun and very well positioned in today's crazy economic climate.  Plus, it's got some very unique attributes which are beginning to attract worldwide interest.
But as popular as House Hunters International and The Real Estate Guys™ are, Belize remains a largely undiscovered land of opportunity.  If you've ever looked at any mature real estate market and wished you could've gotten in years ago before the crowd, then you REALLY want to get to Belize sooner rather than later.  And we can help you!
There are lots of reasons to like Belize.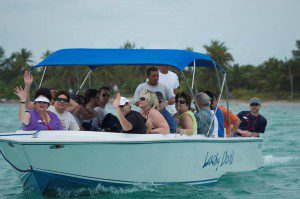 Some are obvious.  It's beautiful.  It's the only English speaking country in Latin America. They like Americans and Canadians. The currency and the government are simple and stable.  It's closer to the most of the U.S., Canada and Europe than Hawaii.  It's one of the top diving meccas in the world.
Other things are less obvious, but arguably more interesting.  Belize is a net positive exporter. That means they produce more than they consume. What a concept.  And they are a low tax (how about NO capital gains?), privacy banking and asset protection haven, but not for drug dealers and terrorists.  Just for folks who like to to have their stuff some place where trial lawyers and over-reaching governments can't grab it on a whim.  That's not everyone, but it's enough that interest has picked up recently.
As you can see, it would take us several days to tell you all about it.  So rather than write a small book and make you sit in front of your computer for hours, wouldn't you much rather sit in a boat on warm, turquoise blue Caribbean water, and chat with us while you're sipping some foo-foo drink with an umbrella in it?  Of course you would.
So click here to learn more about how you can spend 4 days in paradise with The Real Estate Guys™ while we help YOU discover enchanting Belize!