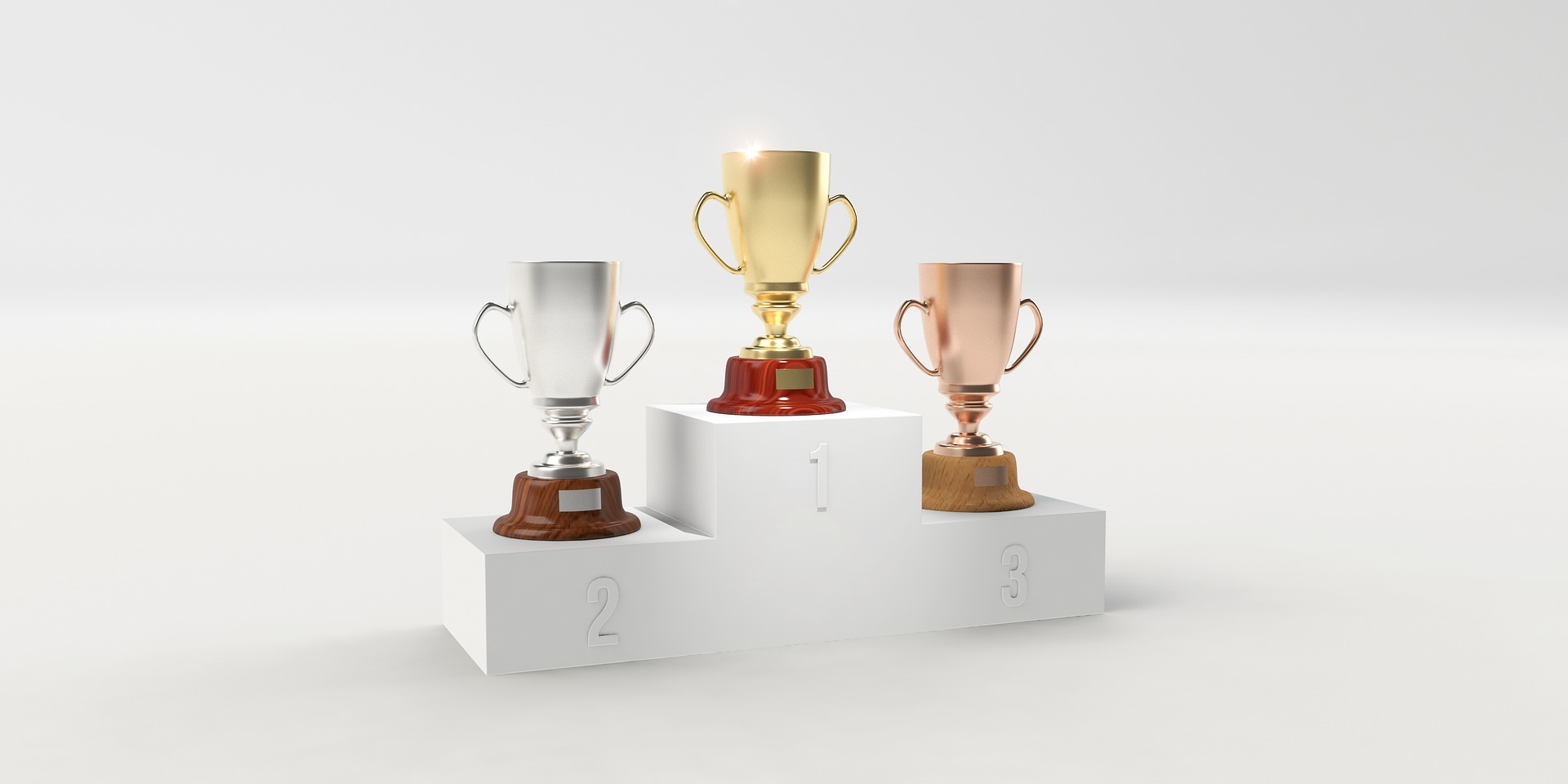 If you've ever been in a crowd when something surprising happened … or even in a game of musical chairs, you know …
… people respond VERY differently when stressed.
Some think, decide and act very quickly. Experience, confidence, coaching, and maturity are all factors.
Then there are those who act quickly … without thinking. It doesn't always end badly, but it often does.
With the shoot-first-ask-questions-later group, it's usually immaturity, inexperience, lack of training, arrogance … even desperation … that gets them in trouble.
Others take way too much time to think … and then act too slowly. They often miss the best opportunities or fail to avoid rapidly approaching danger.
This quintessential "paralysis of analysis" is usually rooted in inexperience and lack of training. But pride and extreme fear of failure is often the biggie.
And of course, they're the folks who completely freeze under pressure.
They can neither think nor act … they're the proverbial deer in the headlights … suffering emotional and intellectual overload.
These folks are often in denial … using avoidance and reliance purely on hope as their primary strategy … and abdicating personal responsibility for their results.
Which are YOU?
It's a hard question. We all want to be Joe Cool … calm, confident, collected, decisive … taking effective action under pressure.
Yet we all have our limits. And sadly, we don't often discover them or work at expanding them until we fail under fire. Not good.
This is a VERY timely topic because in case you hadn't heard … the world's economy and financial system is under EXTREME stress right now.
Some of it is likely to roll downhill onto Main Street real estate investors. So if you're not stressed yet … get ready.
NOW is a really good time to look honestly at your own investing and emotional IQ …
… not based on your goals, aspirations, ideals, or vision … but rather on your actual history of performance under pressure.
If you're younger, you may not yet have a resume of stressful investing or business experiences to reflect on.
So use what you have … experience in school, sports, games, and even relationships (they're stressful!) … to find clues into your psychology.
It can be humbling. But it's an important exercise.
It's well known by those who study the emotional side of investing … the art of managing fear, greed, procrastination, and arrogance …
… successful investors are able to act decisively and diligently in times of extreme stress.
That's because they've learned to stay level-headed, think clearly, rely on data and expert advice.
Those who FAIL to keep their cool under pressure usually only win small (if at all) … often lose (often big) …
… and sometimes aren't even in the game at all … missing opportunities like a little-leaguer swinging against a big league pitcher.
There's a lot of shift happening right now.
And with a polarized election season now added to the mix, it's about to get a whole lot shiftier … and emotional.
Our friend Blair Singer says …
"When emotions run high, intelligence runs low."
Your mission is to remain aware, prepared and rational … so when threats and opportunities pop up, you're able to act wisely and decisively.
Easy to say. Sometimes hard to do. Yet VERY important to work at nonetheless.
In tumultuous circumstances, it's natural to want to stop, sit down, or cling to anything or anyone familiar in search of stability.
Sometimes that's smart. After all, there's a reason money is moving into real assets like metals and real estate.
But it's not smart to cling on to obsolete strategies, paradigms, or methods. As things change, you might need to change also.
How do you know what to think and do?
One of our strategies is to watch experienced investors … especially those with access to great advisors and quality research.
That's why we noted billionaire Sam Zell's and Warren Buffett's moves into gold.
You may or may not be interested in gold … but the overt and implied reasons behind big money moves contain clues …
… about the economy, financial system, currency, and interest rates.
All investors, real estate and otherwise, are wise to pay attention to those things.
But while gold and real estate are both considered "real assets" … they are also very different.
Real estate is the opposite of a commodity or an asset class. It's not uniform in all places. Every property is unique right down to the address.
Yet even seasoned real estate investors tend to think about real estate only in the context of their niche and markets.
If you're into apartments, that's what real estate is to you.
Or if you're into office buildings … or retail … or farmland … or single-family residences … that's what real estate is to you.
Of course, real estate is also more than a niche …
If you're into residential real estate in New York, you're having a certain kind of experience right now.
But if you're investing in residential real estate in Jacksonville, Central Florida or Phoenix, you're having a VERY different experience than those in New York.
Overall, residential real estate … especially housing … is red hot. Housing starts are up. Homeownership in the US soars to its highest level since 2008.
But that doesn't mean every house in every market is on fire. Some are. Some aren't. Some for good reason. Others … not so much.
It's the ambiguity of real estate which creates the opportunity. And when shift happens, pockets of opportunity and disaster open up.
The important point here is real estate is NOT an asset class … and as things shift, there will be winners and losers.
So back to billionaire watching …
Reuters reports … sovereign wealth funds are re-thinking once-reliable real estate.
"The COVID-19 pandemic has forced sovereign wealth funds to think the previously unthinkable."
Perhaps the same thing that happened to Warren Buffett and his position on gold.
" … the funds are retreating from many of the real estate investments that have long been a mainstay of their strategies."
"… shifting … funds increasingly investing in logistics space, such as warehousing, amid a boom in online commerce during the pandemic, while cutting back on deals for offices and retail buildings."
"Such shifts in behavior can have seismic effects on the global real estate market …"
Of course, if you're investing in Main Street self-storage centers or mobile-home parks … you're likely well-insulated from the "seismic effects" created by the equity repositioning of these behemoths.
But while their moves might not affect you … and you may not emulate WHAT they do … you can still learn from WHY they're doing it.
They're responding to the STRESS of COVID-19.
Do you think these behemoths think COVID-19 and its ramifications will pass quickly and the world will soon be back to business as usual? Or not?
After all, Buffett backtracked on one of his most outspoken positions and pulled a page out of Peter Schiff's playbook … dumping dollars and buying gold.
Similarly, these sovereign funds are shifting HUGE long-term holdings from certain real estate niches (the projected "losers") into others (the projected "winners").
As shift happens bigger and faster, winning will require more intelligence and greater emotional control.
If you're not already diligently developing those things … it's probably a REALLY good idea to get started soon.
Notice that the big boys aren't taking a Wait and See approach, but rather they Think and Do. That's a clue.
Meanwhile … what's clear is the world is changing quickly … the big boys are making their moves … and old paradigms are being re-evaluated.
Our experience, both good and bad, tells us the informed, level-headed, rational, decisive investors will most likely be the biggest winners.
Think and Do is better than Wait and See.
In August 1971, President Richard Nixon went on national television and shocked the world by defaulting on the gold-backed dollar system created at Bretton Woods in 1945.
Up to that point, dollars were essentially coupons for real money … gold. Foreign dollar holders could turn in their dollars and walk away with gold at $35 per ounce.
Nixon repudiated that deal without warning, promising it was only a "temporary" measure. That was over 48 years ago … and the world is still waiting.
It reminds us of Ben Bernanke's promise that quantitative easing was only temporary. Yet, here we are 10 years later and it's still here.
Yes, we know Jerome Powell doesn't want to call it QE. Most people forget Ben Bernanke didn't want to call the original QE "QE" either.
So Nixon tried to take the edge off the gold default by saying it's only temporary, but he knew the world would react by dumping dollars … crashing the dollar and causing prices to rise.
If that's confusing, just think of dollars like stocks. When something happens to trigger people to sell, the price falls.
When the dollar falls, it takes more dollars to buy the same products. That's called inflation. And it hurts people who do business in the falling currency.
So while foreigners were upset about Uncle Sam's broken promise, those paying attention could sell their dollars quickly and buy gold in the open market.
American citizens were not so fortunate.
That's because back then it was still illegal for U.S. citizens to own gold. And the government had already taken all the silver out of the coins in 1965.
So even if Americans were smart enough to know what was happening, the best escape routes were blocked. Real money wasn't readily available to them.
Being aware the American voter would be facing rising prices and falling purchasing power headed into the 1972 election cycle, Nixon attempted to stop inflation by executive order.
In fact, at the same time he defaulted on the gold standard, Nixon also ordered a national freeze on prices and wages.
You read that right.
In the United States of America, the land of the free, bastion of free market capitalism …
… by executive decree, and without warning, it became immediately illegal for a private business owner to raise prices on a customer or increase wages to an employee.
Of course, it didn't work.
In fact, as discovered through his now infamous penchant for tape recording everything, it's well-documented Nixon knew it wouldn't work when he did it.
On February 22, 1971 in a recorded conversation with his Secretary of the Treasury, Nixon said,
" The difficulty with wage-price controls and a wage board as you well know is that the God damned things will not work."
"I know the reasons, you do it for cosmetic reasons good God! But this is too early for cosmetic reasons."
But by August 12, 1971, the Secretary of the Treasury apparently convinced Nixon the time had arrived to put lipstick on the pig …
"To the average person in this country this wage and price freeze–to him means you mean business. You're gonna stop this inflation. You're gonna try to get control of this economy. …If you take all of these actions … you're not going to have anybody…left out to be critical of you."
In other words, it was all political theater to pander to pundits and voters. It doesn't matter if it works … or if you even think it can. It only matters that you're seen trying.
So just 3 days later, Nixon went on TV and pulled the trigger.
What does all this have to do with YOUR real estate investing?
Maybe more than you think. History often has valuable lessons for those who take the time to reflect on it.
You may have heard … California just enacted state-wide rent control.
California's not the first to do this … Oregon holds that "honor", having enacted their own version of state-wide rent control last February.
Of course, this is a governmental policy, so any discussion of it runs the risk of turning political and divisive.
But it doesn't matter whether you or we agree or disagree with the spirit or letter of the law. That's irrelevant.
The rent control laws are here like them or not, so the more germane discussion is about what rent control on this scale might mean for real estate investors … regardless of political stripe.
Now if you think none of this matters to you because you have no intention of investing in California or Oregon … think again.
Because even though each state's law is different, the motives are similar … to "do something" (or at least appear to be trying) to address growing homelessness presumably created because "rent is too damn high."
If this way of thinking catches on (and it seems to be), state-wide rent control could be coming to a market near you.
And like California, rent control laws could be RETROACTIVE.
Think about that.
Let's say you're a value-add real estate investor and you find an older, run-down, poorly managed property in a decent area.
You put together a plan and invest generously to improve the property to the benefit of the tenants and the neighborhood, expecting to earn higher rents for a better product.
But AFTER you make your investment, the government decides to make it illegal for you to raise the rents to your projections. And it's retroactive.
You made a plan and took a calculated risk based on the rules in place … and wham-o! The government changes the rules after the fact.
Ouch.
Call us crazy, but that doesn't seem fair. At least Oregon "only" made their rent control effective immediately. California's law is retroactive seven MONTHS.
We understand politicians are trying to pre-empt landlords from jacking up rents before rent control kicks in.
Of course, this reveals a paradigm of how politicians view landlords … as greedy takers looking for every opportunity to screw over their customers.
Funny, some people see politicians the same way … but we digress.
It's painfully obvious these lawmakers don't understand real estate investing.
While it's true, the laws allow rents to rise a "generous" spread of 5-7% over the (artificially low) CPI.
Maybe this is okay for new or fully renovated properties. No cap ex needed.
But the law specifically targets properties over 15 years old … the very ones most likely to need substantial renovation.
Worse, the law does NOT make an exception for capital expenditures, so the limit on rental increases potentially caps the incentive to fix up old, ugly properties.
Will rent control create a greater divide between the nice and not-so-nice areas as existing properties are starved of cap ex?
History says it will. Time will tell if it's different this time.
Meanwhile, it's wise for real estate investors to pay attention to laws in places like Oregon and California … even though they may not apply to you … yet.
Because when you look at California, it seems like they got some of their ideas from Oregon. Like Hollywood, politicians tend to copy each other.
And because affordable housing is a national problem heading into a heated election year …
… it's likely other states are looking at the "leadership" of California and Oregon … and could be considering a rent control law variation of their own.
The opportunity could be in the overt and implied exemptions …
… like mobile home parks, residential assisted living, self-storage and other niches outside the cross-hairs of perhaps well-meaning, but sometimes misguided politicians.
Remember, markets are dynamic, complex systems affected by fiscal, tax, monetary, and regulatory policy as much or more than local demographics and economics.
It's smart to pay attention to ALL of it … and objectively evaluate how each factor might impact you and your portfolio.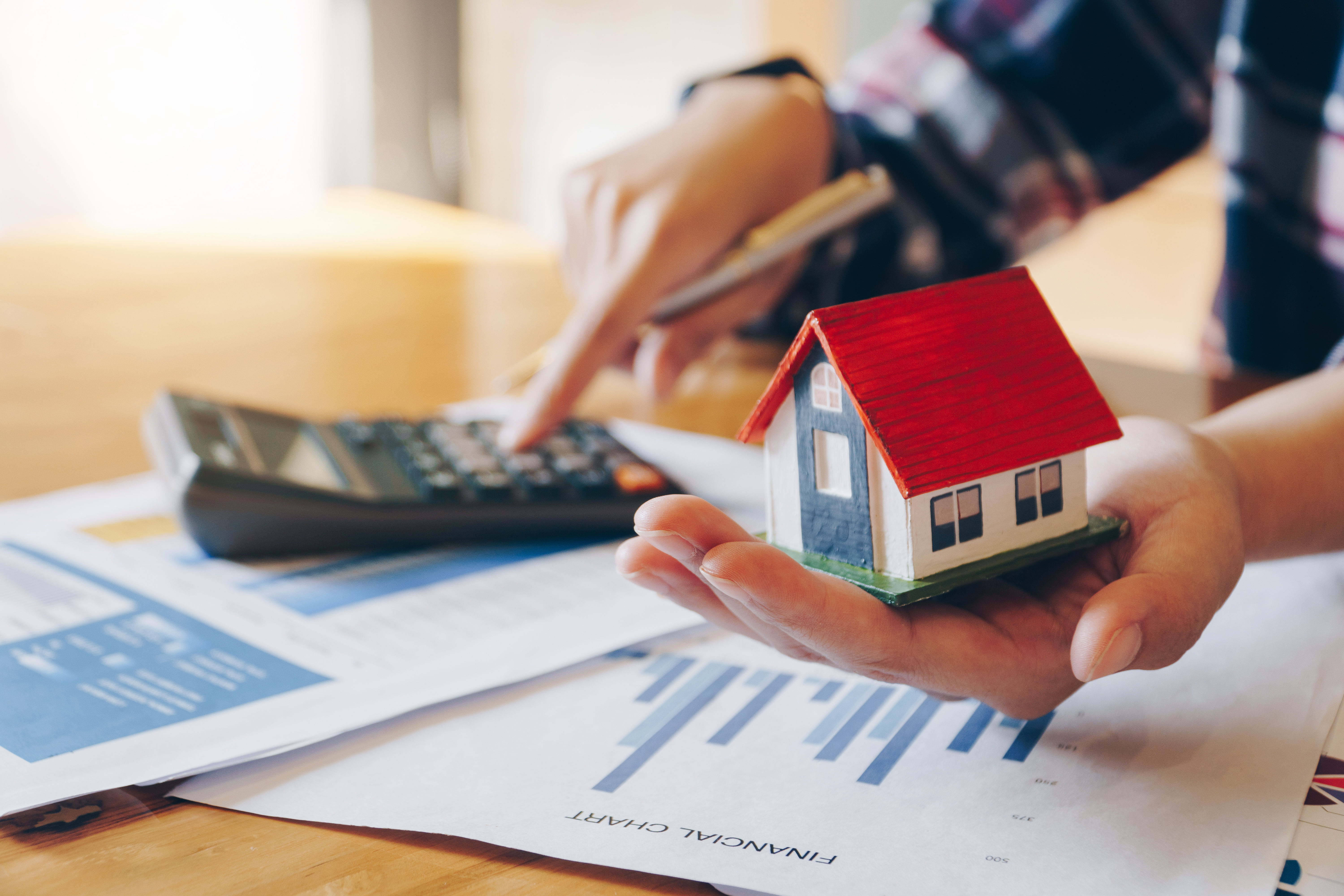 Everyone wants to add value to their investments. 
Value-add real estate investing does just that … often accelerating equity growth by increasing income. 
Each time you work to make a property more appealing to a tenant or a buyer, you make the property a more valuable investment … and you don't have to wait for inflation to do it for you. 
Another bonus of a value-add investing strategy … it reduces some of the price risk of acquiring properties near the top of a market cycle. 
The growing movement to cap how fast investors can raise rents on certain properties means it makes sense to take a look at niches that are less likely to become targets in the rent control fight. 
That's why we are chatting with a veteran value-add investor. Discover how … and where … he is finding opportunities in this market cycle. 
In this episode of The Real Estate Guys™ show, hear from:
Your valuable host,

Robert Helms

His bang-for-your-buck co-host,

Russell Gray 

Author, podcaster, and investor at Wellings Capital,

Paul Moore
---
Listen
---
Subscribe
Broadcasting since 1997 with over 300 episodes on iTunes!
---
Review
When you give us a positive review on iTunes you help us continue to bring you high caliber guests and attract new listeners. It's easy and takes just a minute! (Don't know how? Follow these instructions).
Thanks!
---
Finding a formula for adding value
The more value we create … the more cash flow we can have. And the more our property is worth over time. 
Today we're talking about value creation and specific niches within real estate that can be exceptionally profitable in the current market. 
In real estate, one of the greatest things is that we get to create value. The reason that people will pay rent to live in your unit is because it's of value to them. 
In our real estate vernacular, we talk about forcing equity … creating value in a property by doing something to change it or make it better. 
One of the greatest things about real estate compared to other assets is that many of the things that will increase its value are in YOUR control. 
The key is finding the right formula, if you will … the secret to adding value in the right way for the right returns. 
When a real estate entrepreneur figures out how to go into any asset class or niche and create value by formula … or by routine … they can learn to repeat that process fairly efficiently. 
More often than not, they can produce a predictable result. 
Two niches ripe for value-add
Today we've got a guest who has got a wide variety of background in real estate. 
Paul Moore has done a lot in the past 20 years … and he is here to share a glimpse at his formulas for creating the most value. 
After selling his company at age 33, Paul wasn't sure what to do next. 
That's how he found real estate. Admittedly, Paul says his first experiences were more speculation than true investment … but he learned there was a better way to create value. 
"There is a value formula in commercial real estate. It's income divided by the rate of return … specifically, the net operating income divided by the cap rate … and that means we can force appreciation," Paul says. 
Lower interest rates have also been part of that formula … but now there is international money coming in at a record pace. 
So many factors are driving down the cap rate … and it's making it really, really hard to get a good deal in this day and age. 
"But there's never a bad time to invest in real estate if you're smart about it … if you pick your markets, if you pick your product types carefully," Paul says. 
After chasing multifamily deals for a number of years, Paul and his partners at Wellings Capital began to look at self-storage and mobile home parks. 
There was a factor for those two asset classes that was very different. 
Only 7% of multifamily properties over 50 units are owned by individual investors or operators. About 93% are owned by companies that have wrung the value out of the property. 
But about 76% of self-storage and about 90% of mobile home parks are still owned by mom and pop shops or individual investors … there is a lot of meat left on the bone. 
It's a unique opportunity that won't last forever. 
When you have fractured ownership and operators who are inefficient, you can come in and figure out how to increase efficiency and therefore add value. 
And a lot of those individual owners in these two niches are in their 60s, 70s, and 80s. 
Some of them live at the beach … some live on site … but most don't like to rock the boat with their tenants. 
Many haven't raised the rent in years. Some of them don't know or care to fill vacant lots. They just want an easy life. 
So … there is a big opportunity for a professional operator to acquire these assets, upgrade them to institutional standards, and then sell them off for profit. 
The magic of mobile home parks
Mobile home parks are an asset class we've had our eye on for a long time. But not all mobile home parks are created equal. 
In some cases, the park owner only owns the land and rents out the spaces. Sometimes the owner actually owns some or all of the homes. 
Most of the professional operators that Paul and his partners run into really just want to own the dirt and the infrastructure and lease out the lots to individual owners. 
Unlike apartments, mobile home park tenants tend to be "stickier." 
If someone is renting an apartment, and the rent is raised by 6%, they're likely to look for another apartment. 
But if someone owns their own home and is renting the lot … let's say for $400 a month … a 6% increase is only $24 more dollars a month. 
It costs several thousand dollars to move a mobile home to a new location … so paying $24 more a month is still the better deal. 
"It's really important to us that we don't take advantage of that fact. We don't want to gouge people. We simply want to go in and bring a park up to institutional standards," Paul says. 
The goal is to make the park a beautiful place to live, make it a community, and then potentially be in a position to sell it to an institution. 
Another great aspect of mobile home parks is that they have a longer duration of tenancy than virtually any other asset class. 
Most mobile homes that get abandoned are due to someone passing away and the family not wanting to move the home elsewhere. 
Even this situation is an opportunity. An owner could rehab the home for a few thousand dollars … and then sell it to a new tenant. 
Learn more about value-add opportunities in these niches … and how to get started with help from Paul and his partners … by listening in to our full episode!
More From The Real Estate Guys™…
The Real Estate Guys™ radio show and podcast provides real estate investing news, education, training, and resources to help real estate investors succeed.
---
Love the show?  Tell the world!  When you promote the show, you help us attract more great guests for 

your

 listening pleasure!