Join Robert Helms, host of The Real Estate Guys™ Radio Show for a memorable weekend discovery trip to the beautiful country of Belize!  Three great dates to choose from: Sep 15-18, Oct 6-9 or Nov 3-6, 2011

Why Belize?
Three words: Location, Location, Location (we've heard those are important for real estate).
Click here to download your registration form.
Belize is the former British Honduras and is located just under Mexico's Yucatan Peninsula. Mainland Belize features lush green tropical rain forests, while it's Eastern border faces the Caribbean ocean safely nestled behind the world's 2nd largest barrier reef. The islands are postcard perfect and attract vacationers, diving enthusiasts and celebrities alike. Harrison Ford, and more recently, Reese Witherspoon are known to visit Belize for private, relaxing getaways. Leonardo DiCaprio purchased a 110 acre island known as Blackadore Caye. We'll show it to you when you attend this discovery trip!
But beyond beautiful, Belize has other unique attributes which make it attractive to investors and tourists alike. Belize is the ONLY country in Latin America whose official language is English. This, and the fact that its currency is pegged at a fixed 2:1 exchange rate with the U.S. dollar, make it a friendly place for Americans. Plus there are direct flights from several U.S. cities including Atlanta, Miami, Dallas, Houston and many others. Belize is actually closer for most Americans, Canadians and Europeans than Hawaii!
The Real Estate Guys™ will show you Belize!
Click here to download your registration form.

Robert Helms and his team have been visiting and investing in Belize for several years. He's led several investor field trips with as few as one couple and as many as forty-five. The feedback on every trip has been over the top positive! Robert will share his extensive market knowledge, introduce you to local market experts, and personally show you the mainland, the islands, and several different developments.
This is an EDUCATIONAL event. This is not one of those "fly n' buy" sales trips where aggressive salespeople are waiting to pounce on you. We believe the right approach to real estate is to start with the market first, then build a team, and then select property that meets your personal and investment goals. This trip is about exploring the market and meeting people who may become part of your team down the road.
Discover the real estate, banking and lifestyle opportunities available to you in beautiful Belize during a semi-private tour led by The Real Estate Guys™ Radio Show host Robert Helms.
Click here to download your registration form.
Trip Logistics
Once you're enrolled, our registration team will contact you to help arrange your air travel. Your round trip airfare is not included in your tuition, but it's very important that your arrival is coordinated through our team. While you're in Belize, virtually all your trip expenses including transportation, hotel accommodations, speaker sessions, materials and most meals are included. Alcoholic beverages, souvenirs, extended stays and certain other incidental expenses are not included. Upon receipt of your completed registration form, we'll provide you with information about what to wear, pack and expect.
The Opportunity is Now
There are lots of reasons to like a place like Belize (is there any other place like Belize?), but the opportunity today is better than ever!

Americans haven't lost purchasing power in Belize because of the fixed exchange rate, while many other countries have gained purchasing power because of a soft U.S. dollar. Baby boomers in the U.S. still dream of warm weather, low tax, beautiful places to resort and retire, but many of the more established areas remain relatively expensive in a post recession economy.
Belize offers an English speaking, affordable, "non-touristy", and reasonably nearby alternative. And popular TV shows like House Hunters International are helping a growing number of people discover Belize as a great option not just for retirement, but also full time residency for a growing new class of telecommuters and independent information workers. Think about it: would you rather sit in a corporate cubicle in Cleveland or a beautiful beach in Belize?
Additionally, Belize still enjoys a great reputation as a tax friendly jurisdiction with strong privacy banking and asset protection laws. As citizens of "developed" countries face increasing concerns about privacy, taxes and frivolous litigation, the affluent are seeking off-shore alternatives in greater numbers than ever.
All of these trends point to increasing demand, but the wave is still growing. Alert investors can position themselves in the market to provide the properties that tourists, retirees, remote workers and ex-pats will want to buy or rent. Besides, if the worst thing that happens is that you have to live or use your property for personal use, would you rather it be a duplex in Detroit or bungalow in Belize? Meanwhile (check with your own tax advisor), once you have investments in Belize, your trips to visit just might be tax deductible. Very cool.
A Visit is with Worth a Million Words
If a picture is worth a thousand words, then a personal visit to paradise is worth at least a million. Come see it with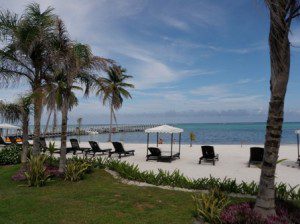 your own eyes!
We look forward to seeing YOU in beautiful Belize!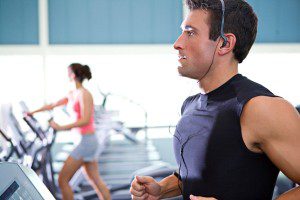 If you're one of those who take The Real Estate Guys™ to the gym, make sure you carbo load first! This one's a whopper!  Our radio audience only got an hour, but the podcast audience gets the whole enchilada.  That way whether you like American or Mexican, there's something for everyone.
A few weeks back, we went to Las Vegas for the 7th Annual Freedom Fest conference.  This was our first time and we weren't sure what to expect.  But after our previous interview with event founder, economist Mark Skousen, we thought it would be worthwhile.  It turned out even better than we thought!
After being near the epicenter of the financial earthquake which rocked the real estate portfolios of even the most experienced investors, we've put a big emphasis on studying economics.  Who cares if you're expert at fixing up properties, managing tenants or putting together syndications if property values are crashing, tenants don't have jobs, loans aren't available, and people are too scared to act?
So we started looking for people who saw it coming, put their predictions in writing and got it right for the right reasons.  Hindsight's often 20/20, but seeing the storm coming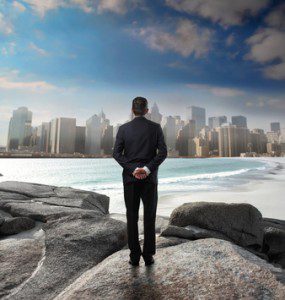 while there's still time to shutter the windows is better.  You might not be able to avoid bad economic weather, but with advance notice at least you can prepare!
We looked at the lineup of speakers at Freedom Fest and decided this would surely be an eye-opening experience. We were especially excited about Peter Schiff, author of Crash Proof 2.0 (a highly recommended read!).  Schiff called the crisis for the right reasons – and way ahead of time.  We're happy to say we got a lengthy interview with Mr. Schiff to see what he's thinking now – which is the feature of our next show.
While we're boasting about awesome interviews, we also had a chance to talk with billionaire CEO of Forbes Magazine and former Presidential candidate, Steve Forbes.  That interview is coming up in a couple of weeks, so stay tuned!  The best way to be sure you don't miss any of our exciting episodes is to subscribe to our podcast via iTunes (shameless plug). 😉
Today's episode is about talking to LOTS of people! It was like one of those speed dating sessions.  Robert sat at the microphone from early morning to late at night, and Russ rounded up a long line of interesting people to interview.
Featured in this episode of The Real Estate Guys™ Radio Show:
Your host, Robert Helms
Co-host and cat herder, Russell Gray
And a long parade of very special guests (in order of appearance):
Jeffrey Verdon, Attorney, talks about estate planning and asset protection strategies utilized by wealthy individuals; including off-shore entities and a very interesting technique for funding life insurance.
Dave Fessler, Energy & Infrastructure Expert for the Oxford Club.  Dave discusses his views on the future of energy and infrastructure and their impact on jobs and the economy.  He also comments on "the paradox of thrift" – how consumer savings is actually fueling the recession.  He tells us how long he thinks it's going to last, and where he believes America's best chance for job creation are right now.
Bob Bauman, Attorney, Former U.S. Congressman, Founder of The Sovereign Society; shares his thoughts on offshore investment, asset protection, second citizenship and the growing interest many people have in diversifying globally.
Vernon Jacobs, CPA, is an expert in international taxation.  Vern tells us what to consider when investing or employing asset protection strategies offshore.
Robert Barnes, Attorney, is part one of two back to back interviews with lawyers from a premier tax and investment fraud law firm that went 3 for 3 (that's pretty good!) in three of the top four high profile tax cases in the U.S. (you'd recognize the names).  Mr. Barnes reveals the worst thing you can do when contacted by the IRS.
Robert Bernhoft, Attorney, is part two of our tax and investment fraud attorney interviews.  Mr. Bernhoft describes what you can do to proactively avoid problems with both your investors and regulators; and shares how his firm uses specialized "non-litigation" techniques to recover misappropriated funds without going to court.
Steve Hochberg, Chief Market Analyst for Elliott Wave, works closely with Robert Prechter.  Prechter's 2002 NY Times best seller, Conquer the Crash, accurately predicted the current financial crisis.  While everyone is running scared of inflation, Steve says DEFLATION is actually the big near term threat.  He believes we are "on the precipice of the greatest stock market decline of our lifetime."
Patri Friedman, Executive Director and Chairman of the Board of The Seasteading Institute.  A city on the sea?  Really??? Before you write it off as Looney Tunes, go to their website and look at their management team.  These guys are all brilliant.  We're talking Stanford, Harvard, Yale.  Wow.  Have you heard of Pay Pal?   Yeah,the founder is on their board.  And why were they at Freedom Fest?  Take a listen!
Leon Louw, Executive Director of the Free Market Foundation, all the way from South Africa!  Why?  To raise money to advance property ownership rights for blacks in South Africa. For what it's worth, we didn't see any evidence of racism at Freedom Fest, though it was full of "tea baggers".  Obviously, Leon felt people at the event would be supportive of his cause. From our observations he was right.  But this isn't a political interview. any more than our show is political.  We just  want to understand what people are thinking and doing, and how it creates or undermines real estate opportunities.  Think about the ramifications on demand in a market where a large part of the population, formerly locked out, suddenly has access to buy property.  Very interesting stuff.
Terry Coxon, author of Unleash Your IRA, shares a powerful concept for maximizing your Individual Retirement Account.  We thought we knew all about this topic, but Terry shares a strategy we hadn't considered. Now we're hyped to read his book.  With the demise of home equity, and a growing number of people predicting a tough stock market (at best); and lending getting even tighter from financial reform, we think IRA's and rollover 401k's are one of the BEST sources of private investment capital.  That makes this a topic worth exploring!
Ron Holland, editor of two financial newsletters and 30 year financial industry veteran, has something to say on the topic of IRA's.  And it's concerning.  He shares what he thinks is the greatest threat to your retirement account.
Terry Easton, author of Refounding America and contributor to Human Events. Terry is an uber-conservative / Libertarian and has a lot to say on the topics of economics, politics and real estate.  We came to hear a lot of opinions and it just so happens that Terry has a lot of opinions.  But since they come from a long history of study and involvement, we think they're worth listening to.
All in all, Freedom Fest was a great experience and we're very likely to attend next year's event.  We met great people, got valuable insights, and had our paradigms stretched (we've been icing them since we got back).  Most of all, we see the economy and real estate from a much broader perspective.  As we continue to seek out markets, opportunities and product niches to invest in, we are convinced a bigger perspective will pay huge dividends.
Remember – our next two episodes feature our interviews with Peter Schiff and Steve Forbes!
The Real Estate Guys™ Radio Show provides ideas, perspectives and resources to help real estate investors succeed.
Unless you've been living off planet, you know that the real estate world has changed dramatically in the last few years.  Why?  Because financing as we came to know and love it has all but disappeared.  But does that mean people have stopped wanting to buy real estate?  Of course not!
The idea of fractional (not "fractured", though many underwater property owners may feel that way) ownership isn't new.  It's a proven structure which is often used to allow people the opportunity to enjoy the use and ownership of resort properties.  But it's also a great technique for building a diverse portfolio of investment property.  And of course, you can combine resort property and your investment goals in what we call Lifestyle Investing.  That's one of our FAVORITE ways to invest!
We think market conditions are ripe for more people to consider fractional structures. So we decided it would be a good idea to talk to one of the biggest brains on the subject, Dr. Dick Ragatz.  Anytime you call someone "doctor", you know they're pretty smart.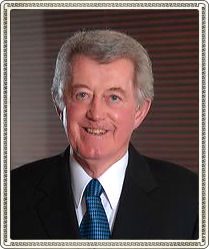 Dr. Ragatz has a Master's degree from the University of California at Berkeley and a Ph.D. in City and Regional Planning from Cornell.  He taught Housing Market Analysis at Cornell and also at the University of Oregon.  He's been an active participant and leader in many industry trade groups including the American Society of Planning Officials, the American Institute of Planner, the American Institute of Certified Planners, and our personal favorite, the American Resort Development Association (ARDA).  He won awards for outstanding contributions from ARDA in 1989, 1995 and 2006.
We could go on and on, but you get the point.  He's a really smart and accomplished guy, the kind you would want to sit down and talk real estate with.  So, since you couldn't do that yourself, we did it for you!
Check out this very informative interview with this highly intelligent industry leader.  Get the inside scoop on what's happening in one of the most interesting segments of the ever-changing real estate industry, courtesy of The Real Estate Guys Radio Show!  You're welcome.   😉
Don't miss a show!  Subscribe to the Free Podcast
Want More?  Sign Up for The Real Estate Guys Free Newsletter!