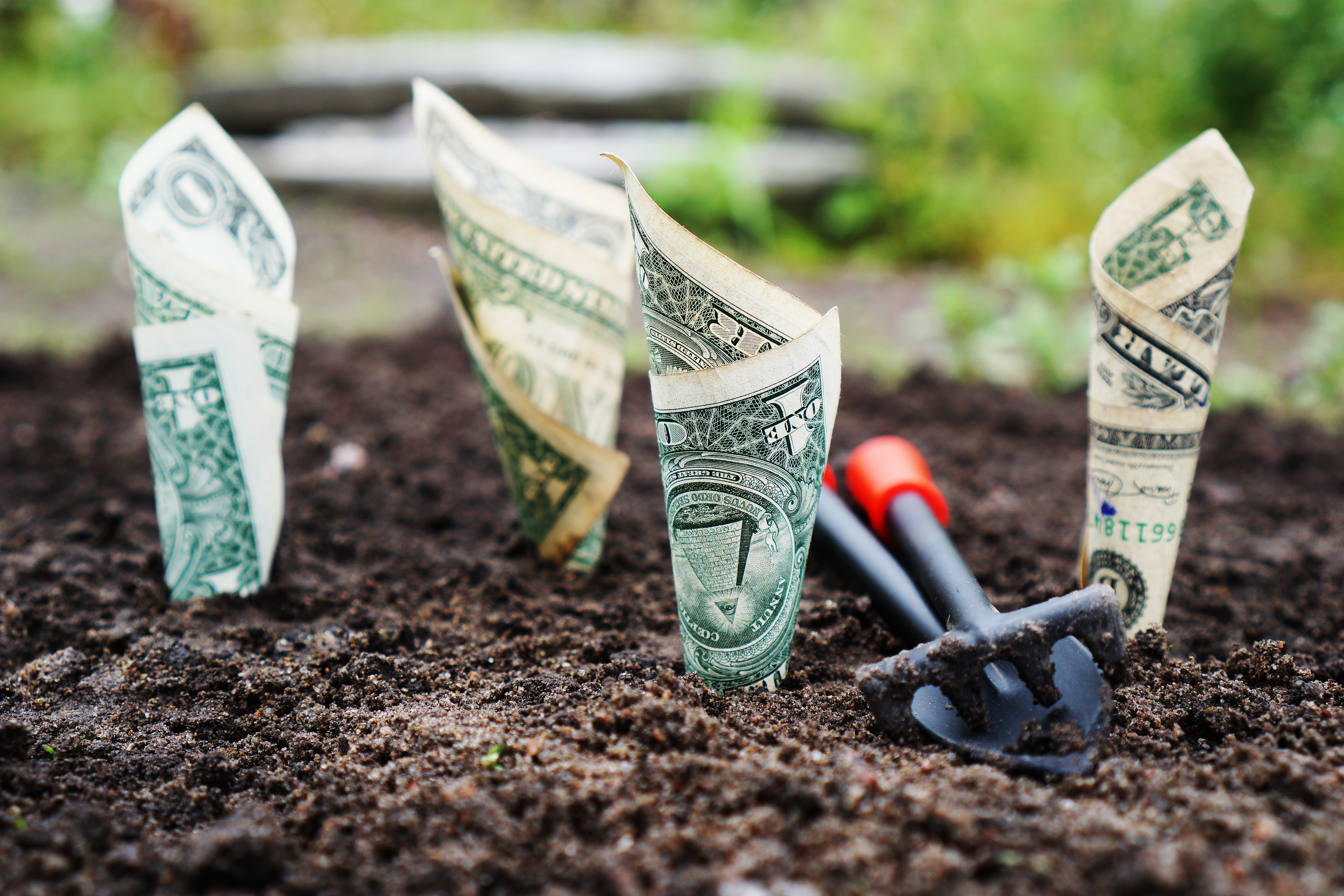 We're sitting down at the Rich Dad radio studio with our long-time friend and the Rich Dad himself … Robert Kiyosaki!
As the world's best-selling personal finance author … Robert is sharing his thoughts on the important differences between public and private investments. 
Robert calls these differences "the three kinds of money." 
We'll also revisit the enduring message of Robert's record-setting book, "Rich Dad, Poor Dad," … and talk about the dangers and opportunities facing investors today. 
In this episode of The Real Estate Guys™ show, hear from:
Your idea-rich host,

Robert Helms

His humor-rich co-host,

Russell Gray

"Rich Dad, Poor Dad" best-selling author,

Robert Kiyosaki
---
Listen
---
Subscribe
Broadcasting since 1997 with over 300 episodes on iTunes!
---
Review
When you give us a positive review on iTunes you help us continue to bring you high caliber guests and attract new listeners. It's easy and takes just a minute! (Don't know how? Follow these instructions).
Thanks!
---
Public investment vs. private investment
This week we're going to talk about the difference between public and private investments … and who better to share ideas than Robert Kiyosaki. 
Robert has been on our show more than any other guest … and for good reason! He is the best-selling personal finance author in the world. 
We're at an interesting point in the real estate business … but also in the economy. 
One of the themes that we've been talking about is the idea of private versus public and investing your money in a place that you understand … and that you're educated about. 
Robert says the first step to understanding public versus private is to understand the shadow banking system. 
"The shadow banking system is what brought down the subprime market. It wasn't real estate that brought down the market," Robert says. 
What the shadow banking system did was inject the veins of the world economy with the most toxic asset classes. Robert says that the way they get you is via public stock market. 
But the beauty of being a real estate guy, Robert says, is that you are actually an untraceable part of the shadow market … but you can also function as a private entity. 
"I realized that the reason I make so much more money is I'm private. I'm not in the stock market," Robert says. 
If you buy a house and it's a rental house, that's not a public transaction … it's a private transaction. 
With all the uncontrollable factors of the public sector … shenanigans, as Robert likes to say … becoming a private investor is a great option. But it's not without risk, and it's not without trouble. 
The pros of being public is that you can get in and out quickly. It's easy to change your course. It's not the same if you have bought an entire apartment complex. 
If you are going to be private … your number one priority is your financial education. 
Cash flow and education
The biggest place where people get stuck is that they don't understand the fundamental premise of what wealth is. 
It's cash flow. 
When you start betting on the asset price … whether it's the price of the house or the price of the stock or with negative interest rates … you're not investing for cash flow yield. 
Instead, you're investing hoping that somebody will come along and pay more for that same bond than you paid for it. It's all gambling … and they want you in their casinos. 
If you invest in things that are real and are producing fundamental profits … you have staying power. You have resilient wealth. 
Part of being a real estate investor is getting in touch with your inner investor. We call it a personal investment philosophy … figuring out what you want real estate to do for you. 
And then you get educated. 
You could look at the fact that real estate isn't liquid as a negative … but it's also a positive. 
Since the market moves slowly, you don't have to jump on a deal this minute or it's gone. 
Instead, you get educated. You study markets. You study properties. You study how the rent works … and then you can grow wealthy over time. It doesn't have to be an overnight success. 
Three types of money
Robert says that he believes there are three types of money today. 
The first is God's money … gold and silver. It will be here long after we are gone. 
Then, there's government money … flat currency … fake money. The only reason fake money exists is for paying taxes. 
The third type of money is people's money … things like Bitcoin and other cyber money. 
Keeping these three types of money in mind can help you develop your investment philosophy as you move forward. 
Robert often says that only lazy people invest their own money … which is why we are big fans of syndication. 
Syndication is a great way to get private. You can invest or create investments that aren't public investments. 
Whatever you do … whatever your personal investment philosophy … get educated, get private, and get out and make some equity happen. 
Hear more from Robert Kyosaki by listening in to our full episode!
More From The Real Estate Guys™…
The Real Estate Guys™ radio show and podcast provides real estate investing news, education, training, and resources to help real estate investors succeed.
---
Love the show?  Tell the world!  When you promote the show, you help us attract more great guests for 

your

 listening pleasure!
We sit down face to face at the Rich Dad radio studio with our long-time friend and the world's best-selling personal finance author Robert Kiyosaki.
Kiyosaki shares his thoughts on the important differences between public and private investments, what he calls the 3 kinds of money, and revisits the enduring message of his record-setting book Rich Dad Poor Dad.
Tune in and discover what the most influential financial author in history has to say about the dangers and opportunities facing investors today.
---
More From The Real Estate Guys™…
The Real Estate Guys™ radio show and podcast provides real estate investing news, education, training, and resources to help real estate investors succeed.
---
Love the show?  Tell the world!  When you promote the show, you help us attract more great guests for 

your

 listening pleasure!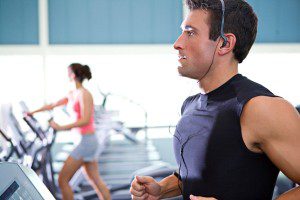 If you're one of those who take The Real Estate Guys™ to the gym, make sure you carbo load first! This one's a whopper!  Our radio audience only got an hour, but the podcast audience gets the whole enchilada.  That way whether you like American or Mexican, there's something for everyone.
A few weeks back, we went to Las Vegas for the 7th Annual Freedom Fest conference.  This was our first time and we weren't sure what to expect.  But after our previous interview with event founder, economist Mark Skousen, we thought it would be worthwhile.  It turned out even better than we thought!
After being near the epicenter of the financial earthquake which rocked the real estate portfolios of even the most experienced investors, we've put a big emphasis on studying economics.  Who cares if you're expert at fixing up properties, managing tenants or putting together syndications if property values are crashing, tenants don't have jobs, loans aren't available, and people are too scared to act?
So we started looking for people who saw it coming, put their predictions in writing and got it right for the right reasons.  Hindsight's often 20/20, but seeing the storm coming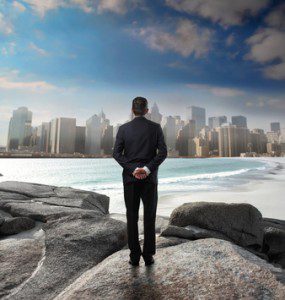 while there's still time to shutter the windows is better.  You might not be able to avoid bad economic weather, but with advance notice at least you can prepare!
We looked at the lineup of speakers at Freedom Fest and decided this would surely be an eye-opening experience. We were especially excited about Peter Schiff, author of Crash Proof 2.0 (a highly recommended read!).  Schiff called the crisis for the right reasons – and way ahead of time.  We're happy to say we got a lengthy interview with Mr. Schiff to see what he's thinking now – which is the feature of our next show.
While we're boasting about awesome interviews, we also had a chance to talk with billionaire CEO of Forbes Magazine and former Presidential candidate, Steve Forbes.  That interview is coming up in a couple of weeks, so stay tuned!  The best way to be sure you don't miss any of our exciting episodes is to subscribe to our podcast via iTunes (shameless plug). 😉
Today's episode is about talking to LOTS of people! It was like one of those speed dating sessions.  Robert sat at the microphone from early morning to late at night, and Russ rounded up a long line of interesting people to interview.
Featured in this episode of The Real Estate Guys™ Radio Show:
Your host, Robert Helms
Co-host and cat herder, Russell Gray
And a long parade of very special guests (in order of appearance):
Jeffrey Verdon, Attorney, talks about estate planning and asset protection strategies utilized by wealthy individuals; including off-shore entities and a very interesting technique for funding life insurance.
Dave Fessler, Energy & Infrastructure Expert for the Oxford Club.  Dave discusses his views on the future of energy and infrastructure and their impact on jobs and the economy.  He also comments on "the paradox of thrift" – how consumer savings is actually fueling the recession.  He tells us how long he thinks it's going to last, and where he believes America's best chance for job creation are right now.
Bob Bauman, Attorney, Former U.S. Congressman, Founder of The Sovereign Society; shares his thoughts on offshore investment, asset protection, second citizenship and the growing interest many people have in diversifying globally.
Vernon Jacobs, CPA, is an expert in international taxation.  Vern tells us what to consider when investing or employing asset protection strategies offshore.
Robert Barnes, Attorney, is part one of two back to back interviews with lawyers from a premier tax and investment fraud law firm that went 3 for 3 (that's pretty good!) in three of the top four high profile tax cases in the U.S. (you'd recognize the names).  Mr. Barnes reveals the worst thing you can do when contacted by the IRS.
Robert Bernhoft, Attorney, is part two of our tax and investment fraud attorney interviews.  Mr. Bernhoft describes what you can do to proactively avoid problems with both your investors and regulators; and shares how his firm uses specialized "non-litigation" techniques to recover misappropriated funds without going to court.
Steve Hochberg, Chief Market Analyst for Elliott Wave, works closely with Robert Prechter.  Prechter's 2002 NY Times best seller, Conquer the Crash, accurately predicted the current financial crisis.  While everyone is running scared of inflation, Steve says DEFLATION is actually the big near term threat.  He believes we are "on the precipice of the greatest stock market decline of our lifetime."
Patri Friedman, Executive Director and Chairman of the Board of The Seasteading Institute.  A city on the sea?  Really??? Before you write it off as Looney Tunes, go to their website and look at their management team.  These guys are all brilliant.  We're talking Stanford, Harvard, Yale.  Wow.  Have you heard of Pay Pal?   Yeah,the founder is on their board.  And why were they at Freedom Fest?  Take a listen!
Leon Louw, Executive Director of the Free Market Foundation, all the way from South Africa!  Why?  To raise money to advance property ownership rights for blacks in South Africa. For what it's worth, we didn't see any evidence of racism at Freedom Fest, though it was full of "tea baggers".  Obviously, Leon felt people at the event would be supportive of his cause. From our observations he was right.  But this isn't a political interview. any more than our show is political.  We just  want to understand what people are thinking and doing, and how it creates or undermines real estate opportunities.  Think about the ramifications on demand in a market where a large part of the population, formerly locked out, suddenly has access to buy property.  Very interesting stuff.
Terry Coxon, author of Unleash Your IRA, shares a powerful concept for maximizing your Individual Retirement Account.  We thought we knew all about this topic, but Terry shares a strategy we hadn't considered. Now we're hyped to read his book.  With the demise of home equity, and a growing number of people predicting a tough stock market (at best); and lending getting even tighter from financial reform, we think IRA's and rollover 401k's are one of the BEST sources of private investment capital.  That makes this a topic worth exploring!
Ron Holland, editor of two financial newsletters and 30 year financial industry veteran, has something to say on the topic of IRA's.  And it's concerning.  He shares what he thinks is the greatest threat to your retirement account.
Terry Easton, author of Refounding America and contributor to Human Events. Terry is an uber-conservative / Libertarian and has a lot to say on the topics of economics, politics and real estate.  We came to hear a lot of opinions and it just so happens that Terry has a lot of opinions.  But since they come from a long history of study and involvement, we think they're worth listening to.
All in all, Freedom Fest was a great experience and we're very likely to attend next year's event.  We met great people, got valuable insights, and had our paradigms stretched (we've been icing them since we got back).  Most of all, we see the economy and real estate from a much broader perspective.  As we continue to seek out markets, opportunities and product niches to invest in, we are convinced a bigger perspective will pay huge dividends.
Remember – our next two episodes feature our interviews with Peter Schiff and Steve Forbes!
The Real Estate Guys™ Radio Show provides ideas, perspectives and resources to help real estate investors succeed.
Do you remember the old "new" economy? That was the one where technology companies could go public without profit.  In some cases, they didn't even need revenue. Ahhhh, those were the days.
The new "new" economy (the Great Recession one) hasn't been nearly as fun – unless you're an old school entrepreneur.  That's the kind who looks at problems as opportunities.  Guys (and gals) like that are having a lot of fun right now because there are opportunities galore coming out of the Great Recession.
The Real Estate Guys™ headed off to Freedom Fest in Las Vegas a few weeks back.  We heard that money manager / economist / author / Senate candidate Peter Schiff would be there (among many other people with very strong opinions about the U.S. economy) and we wanted to do some interviews.  We're happy to report we got lots of great stuff, including Mr. Schiff and the CEO of Forbes Magazine, Steve Forbes.  Watch for those interviews in future broadcasts.
So we fly into Las Vegas in our private jet (the one operated by Southwest Airlines), and get to the convention venue and start setting up our booth.  Before the event had even started, a man stops by and sees our banner for Belize (we were promoting our upcoming field trip to Belize) and asks a few questions.  The short of it is that we find out he's working on a very exciting project in the Caribbean – one that solves a problem we've been trying to figure out too.  Russ gets so excited that he hugs the guy. Very weird.
After the appropriate apologies and some follow up male bonding, our new friend agrees to do a radio interview.  And that's what this broadcast is all about.
Manning the microphones for this edition of The Real Estate Guys™ Radio Show:
Your host, the Larry King of real estate radio, Robert Helms
Co-host, our "I love you, man" booth babe, Russell Gray
Special Guest, Investment Banker, Entrepreneur and assault victim, Jeff Villwock
Any time we get around smart people, we jump on the opportunity to talk with them. In this case, Russ literally jumped on Jeff.  When Jeff recovered, we got him on the mic, so you can listen to what he's doing, where he's doing it and why.  There's lots of lessons to be gleaned!
Freedom Fest is an event that attracts people with strong political opinions.  In many of the interviews we did there, those opinions come out.  Great!  We think the world works better when people respectfully debate important issues.  Sharing ideas is among the most sacred of our freedoms, especially if you're radio guys.
We also realize that the U.S. (the bulk of our audience) is pretty polarized right now.  Now, we love our entire audience and our show isn't political.  However, policies affect economics and economics affects real estate. There shouldn't be a serious student of real estate who can look at the last several years and deny that.  So politics are going to get into the discourse from time to time, which is a very good thing.
We think these Freedom Fest interviews are great.  If you disagree with the political views of our guests, don't let that get in the way of hearing what's being said.  Here's why:  a big part of real estate investing is understanding demographics and human nature. How people think and believe affects where they (and their money) will be moving.  Even if you disagree with them, if they believe it, it will affect their actions. So YOU need to understand them (even if you disagree) if you want to anticipate their behavior.
Did we mention that Jeff's project is in St. Kitts?  It just so happens that St. Kitts is one of the stops on our upcoming 9th Annual Summit at Sea!  So we ask Jeff if we can visit his project as part of our already planned real estate shore excursion in St. Kitts. Not only does Jeff agree to allow us to visit, he says he'll meet us there and show us around.  Awesome!
Once again, we're reminded of the importance of getting out of our cubicles and into the world where real people are. No doubt that virtual networking is powerful, but just as phones did not replace face to face meetings, neither will social media replace conventions as a great place to make important connections.  This is one of the reasons we attend trade shows and promote our field trips and the Summit at Sea™.  It's a great way to get to know great people in the real world.  We hope to see YOU at one very soon!
Listen Now
Don't miss a show!  Subscribe to the Free Podcast
Want More?  Sign Up for The Real Estate Guys™ Free Newsletter!
Feeling undersized when going up against your lender in a loan mod negotiation? It's a big problem to wrestle with, but you're not alone!  Recent developments are tipping the scales back toward the borrower – and none to soon!  To get up to speed on the latest and greatest, we invited back to the show one of the most prolific commentators on the topic.
In the Sumo sand pit for this episode: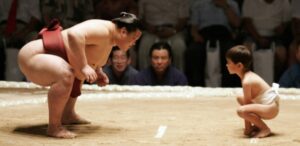 Your larger than life host, Robert Helms
Co-host and sand pit groomer, Russell Gray
The Godfather of Real Estate, Bob Helms
Special Guest, Mortgage Industry Pundit, Martin Andelman
Even though we see lots of opportunities in all the crushing problems facing today's real estate market, that isn't much consolation to people still grappling with mortgages that don't make sense.  No wonder our special report, What You MUST Know Before Attempting a Loan Workout (available in our Resource Center) has been our most requested publication for the last 18 months.  And when you consider that the number of modifications actually getting done are dwarfed by the huge number of mortgages currently in default, there's no way to take this problem lightly.  When it all shakes out, we know there's still a LOT of work to do before the balance sheets of banks and borrowers are stabilized.  It's a sizable task.
Enter Martin Andelman. Martin reminds us of Don Quixote from Man of La Mancha.  We almost went there with this blog, but the Sumo thing was way too much fun.  Still, Don Quixote was a crusader pursuing an impossible dream (the theme song from the movie), so it seemed to match.  It was hard to combine "impossible dream" with Sumo, unless there was a Speedo involved, and we didn't think that was a good fit, if you know what we mean.
Anyway, Martin's been an observer, commentator and outspoken critic of the banks and lenders who claim to care about the borrowers, but can't seem to do anything substantial to help.  Do you remember the Bible verse in James, where it basically says "talk is cheap" (our paraphrase)?   That is, what good does it do to say you care, if you don't really do anything real to help?
Please don't misunderstand.  We're not advocates for, or supporters of, bailouts for borrowers or for banks.  Philosophically, we think things would get better a whole lot faster if the government would get out of the way and let the banks and borrowers negotiate.  After all, these are contracts between private parties.  But the government has had its nose in the mortgage business for decades, so it's a threesome, like it or not.  (We're sorry.  Is our opinion showing?  We'll tuck it away.)
So we start this show with an update from Martin on the state of the government's HAMP program.  Can you feel it yet?  Is it working?  Is it getting better?  Martin gives us the scoop.  His answer surprised us.
And while the Executive Branch is trying get its HAMP fired up, what about the Legislature and the Judiciary?  Martin briefs us on a couple of interesting court cases which affect loan modifications.  Of course, we can't help but talk about California's SB94, which now "protects" consumers from all the "greedy" loan mod attorneys who selfishly want to be paid for the work they do.   Why wouldn't the attorney just do the work first and then send a bill?  It's so unreasonable to think that a client who isn't making their mortgage payment would be a bad credit risk.  We're sure all the underwater borrowers are sleeping much better now that now that most of the loan mod companies have shut their doors.  Yeah, that helped.  Unless….do you think maybe it wasn't the borrower the law was intended to help?  Hmmmm….?  Sorry.  That pesky opinion keeps popping out.   These Sumo shorts don't give you much room to hide.
But lest you think this episode is just a rant about what isn't working, the real highlight of the show comes when Martin tells us about a new "secret weapon" that's now available to borrowers.  And he says it IS working!  He says borrowers armed with this powerful new tool find themselves no longer getting squashed in their negotiations with the lender.  That's right!  The little guy is starting to win.  We like it.
Off mic, we impose upon Martin to write a special report on this topic, which he generously commits to do.  He calls it The Underwater Borrower's Secret Weapon: How to Make Modifying Your Loan Your Lender's Idea. Wow.  That's a mouthful.  But if you know Martin, it's not surprising.  You can bet he'll have a lot to say – and it will be fun to read!
The bottom line (that's a Sumo pun in case you missed it) is we got so jazzed about the whole thing, we're working on adding the company which supplies this "secret weapon" to our resource network.  Meanwhile, if you or someone you know has been wrestling with a lender that seems immovable, be sure to request Martin's report.  Maybe his secret weapon will work for you and your friends.  We want to help get the secret out, so everyone has access.  Not just because we like to root for the underdog. But because the sooner all these bad loans get re-done, the faster the world can get back to focusing on more productive things.  And that's good for everyone.
Listen Now:
The Real Estate Guys™ radio show and podcast provides real estate investing news, education, training and resources that help real estate investors succeed.