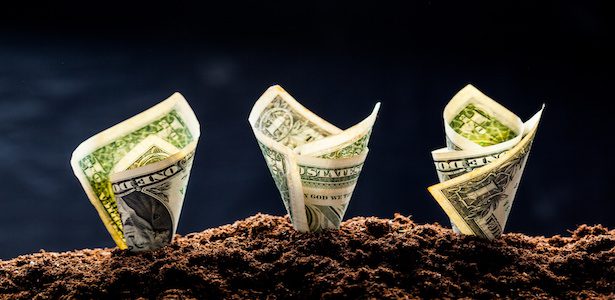 What if your tenants were trees, bushes, and plants?
We usually think of real estate in terms of housing. But what is a farm? It's a piece of dirt where wealth grows.
As we've said before, there is tremendous opportunity in agricultural investments. These investments are less dependent on economic changes, and ideal for creating wealth over time.
The U.S. is still a one of the strongest economic engines in the world. Powers shift, and there seems to be a shift coming. Whether it happens in 20 years or 100 years, it may be wise to diversify your portfolio.
Rather than focusing on the right economic location factors such as the job market, agricultural investments rely on getting the right geography.
From there, if you get the crop right, the entire world is your customer.
Don't think you need to sprout a green thumb to yield results from agriculture.
YOU don't have to be the farmer. Product distribution can be hired. Your mission as the investor is simply to own the LAND the product comes from.
Read on (or listen in!) to get juicy insights from experts at the New Orleans Investment Conference 2016 on what growing assets can look like for you.
In this podcast you'll hear from:
Your coconut-loving host, Robert Helms
His coco-nutty co-host, Russell Gray
Managing Partner of Fischer & Schickendantz, Juan Fischer
CEO of Precious Timber, Alex Wilson
Editor of Gold Newsletter and CEO of the New Orleans Investment Conference, Brien Lundin
---
Listen
---
Subscribe
Broadcasting since 1997 with over 300 episodes on iTunes!
Review
When you give us a positive review on iTunes you help us continue to bring you high caliber guests and attract new listeners. It's easy and takes just a minute! (Don't know how? Follow these instructions.)  Thanks!
---
A New, Safe Option for Agriculture … Uruguay!
Juan Fischer makes a compelling case for"why Uruguay?"
Known for its stability and safety, Uruguay has the lowest crime and poverty rate in South America. Did you know Uruguay also enjoys the highest GDP per capita?
The country (about the size of the state of Washington) is called the Switzerland of South America.
With a population of 3.5 million people, Uruguay produces food for 50 million. Uruguay is in the top six food producers in the world in beef, rice, grain, and dairy exports.
What's more is the land is fertile and not over farmed. The country recently realized its opportunity in agriculture.
Just 15 years ago Uruguay was what Juan termed "a big cattle ranch" with only 250,000 acres of farmland.
Then the food revolution spurred large demand from countries in Asia …
Uruguay evaluated its land, finding one-third of the country's highest yielding land underutilized. Agriculture has since jumped to more than 2.5 million acres.
Something we LOVE about Uruguay's agriculture is its transparency!
Every lot has a number you can plug into a website. There, you see a map with soil types, the percentage of each soil type, productivity index of each type, and a weighted average productivity of the whole product.
Uruguay was the first country to provide this service on a national level. Today it is only offered by both Uruguay and France.
Why overpay for high quality soil? Nutrient-rich soil is perfect for crops, but sandy soil is good for forestry. Uruguay boasts two of the world's biggest paper mills, and the demand for trees is growing.
Does Uruguay Fit into Your Portfolio?
People who gravitate toward agricultural investments are usually playing the long game. Some profit comes at harvest, and more with land appreciation.
Juan reports that right now prices are lower than they have been in 12 years. "The last time we had a price drop was in 2002," said Juan.
After the China slowdown in 2014 and the resulting drop in commodity prices, U.S. land prices dropped 12-14%, and currently Uruguay land prices have dropped sometimes 30% less than their 2013 peak.
"A window has opened for the first time in 20 years," said Juan. "This is a great buying opportunity."
Juan thinks the opportunity will last through 2017, followed by an upward trend as appreciation continues.
Land prices in Uruguay range from $700-$800 per ace for lesser quality soil, to $3,500 for best land. Typically good acres can be bought for between $2,500-3,500.
As Managing Partner of Fischer & Schickendantz, Juan realized there was interest in foreign investments about 10 years ago.
"We offer a passive, hands-off experience for any size investor- large, small, individual, and institutional," said Juan. "We are fed all the properties in the country by the three main brokers."
The company learns what size of land, or amount of money an investor wants to begin with, and takes it from there.
They source all properties, classify them, help clients understand them, and take clients on a tour of the area. Once an investor decides on a property, they structure the purchase, manage it, find a tenant, and do the bookkeeping.
Why Timber is a Great Investment
Next we spoke with Alex Wilson of Precious Timber about his forestry in Central America.
In 2004, Alex and his partner started growing precious hardwoods, including Mahogany, Cedar, and Teak.
Three years ago, they brought on private owners. Like many investing in agriculture, most of his clients are looking for long-term investments.
"The geography in the tropics is ideal for precious hardwoods," said Alex. "There is plenty of sun, rain, nutrients in the ground, and access to putting product into furniture."
He mentions the local artisans are VERY HELPFUL. "Growing it is one thing, processing it is something else," said Alex.
When talking about the lifecycle of timber, Alex mentions the "liquidity premium," a little extra return you get for holding assets that are less liquid. He credits the term to Bob Rice, author of the book "The Alternative Answer."
Those with a high net worth like investing in timber because of the security and added bump in ROI. Timber has an 8-10 year harvest cycle.
When first planting, investors need to wait until the trees mature to harvest, then re-plant and repeat the cycle. With a diversified plan, harvest times can be staggered.
So Why Coconuts?
Coconut plants yield more regularly, but Alex wasn't always interested in the exotic crop. His inspiration came from an unlikely place …
When Alex's daughter, who was then age 13, had acne, she read about coconut oil, tried it, and the break out was cleared up. That led to coconut lotion, coconut milk, and other products in their home.
Alex called his friend in Central America and asked if he knew anyone with coconut trees.  Alex and his partner tracked down the only certified coconut seed pollinator in Central and South America.
Then they took a leap of faith, planting several hundred thousand acres of coconut trees a few years ago.
Though his partner Ken lives in Central America now, neither of them directly manage the day-to-day farming operations, as they opted to hire professionals.
"If you come to my house you might notice a plant bought on Tuesday from The Home Depot could be dead by Sunday," laughed Alex, "I'm not a green-thumb guy."
Their lack of garden know-how doesn't stop their operations from thriving. Precious Timber collected a modest harvest this year, and are looking forward to a harvest next year. Coconut trees fully produce after six years and have a lifespan of 60 years. "I call it my agricultural annuity," said Alex.
Alex and Ken generally work with accredited investors, with a minimum of a $100,000 investment. Alex advises clients to invest with people they know and like.
"If it feels good, do it," said Alex, "if it doesn't feel good, don't do it."
He regularly invites new investors to visit the plantation. "In the beginning it's a good idea to get down and get to know the people," said Alex. "Walk the plantations, shake hands with the people doing the work, meet accountants and attorneys."
He and his partner plan scheduled visits, guided tours, and can meet almost any time spontaneously because Ken lives in the area.
Are you interested in more information on Precious Timber and Coconuts? Email timber [ at ] realestateguysradio [ dot ] com to have a packet of information about investing with Precious Timber sent to you.
New Orleans Investment Conference
2016 marks the 42nd annual New Orleans Investment Conference. It was incredible to broadcast from the LONGEST RUNNING investment conference in the United States
Brien Lundin, CEO of the conference and author of Gold Newsletter, has some great insights for you.
People gather from all over to discuss everything from the economy, gold and silver, oil, real estate, and politics.
"Until people come here and experience it, you don't realize all the benefits and advantages of being able to talk to people," said Brien, "to talk to big name speakers in the hallways and mingle with other investors who are very successful and have great ideas to share."
Brien notes that this year gold has been a BIG performer, which has caused mining stocks to look different. "There are lots of smiles this year." Said Brien.
Last year the market made a turn for the better around this time as well. Brien credits it to the fed trying to "squeeze in a quarter-point rate hike" at the end of the year, marking a launching point for gold.
The new year is around the corner, and we're always fans of meeting with like-minded people to get closer to your goals. Whether you're a seasoned investor or just getting started, planting a smart investing plan will yield profitable results!
---
More From The Real Estate Guys™…
The Real Estate Guys™ radio show and podcast provides real estate investing news, education, training and resources to help real estate investors succeed.
Freedom is more than just an ideal.  It's a powerful force which inspires super-human effort, creativity and sacrifice.
Freedom is what inspires many real estate investors to invest time and risk capital.  They want to be financially free.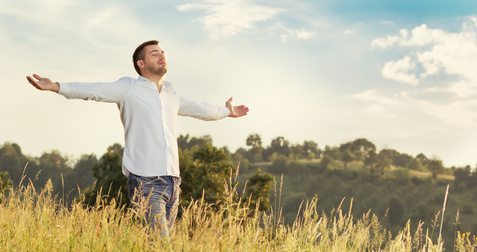 In our 6th annual pilgrimage to Freedom Fest, we met several very interesting people…each of whom have a unique a real estate story to tell.
We're quite sure their stories will inspire you!
Exercising their right to free speech in this enlightening episode:
The founding father of The Real Estate Guys™ radio show, host Robert Helms
His talent-free co-host, Russell Gray
Chinese immigrant to the U.S. and real estate investor, Lily Tang Williams
International farmland investor and entrepreneur, Craig Colley
Managing Director of the Competitiveness and Enterprise Cities Project, Shanker Singham
Venture capital and private equity entrepreneur, Erick Brimen
Real estate syndicator and long-time listener, Dr. Eric Tait
Freedom Fest bills itself as the world's largest gathering of free minds.  After attending six years in a row, we'd have to agree.
And while we always enjoy landing interviews with big names like Steve Forbes, Grover Norquist and Donald Trump, sometimes the most interesting people we meet are far from household names.
The opening session at Freedom Fest featured a panel of people who were sharing their answer to the question:  Is the American Dream Still Alive?
One of the panelists was a fiery Chinese immigrant named Lily Tang Williams.
Lily got us so fired up, we decided we wanted to share her with you!
As you'll hear, Lily is from mainland China.  And in spite of all the progress made in China, their people are far from free.
So Lily decided she wanted to leave China and come to America to pursue the American Dream.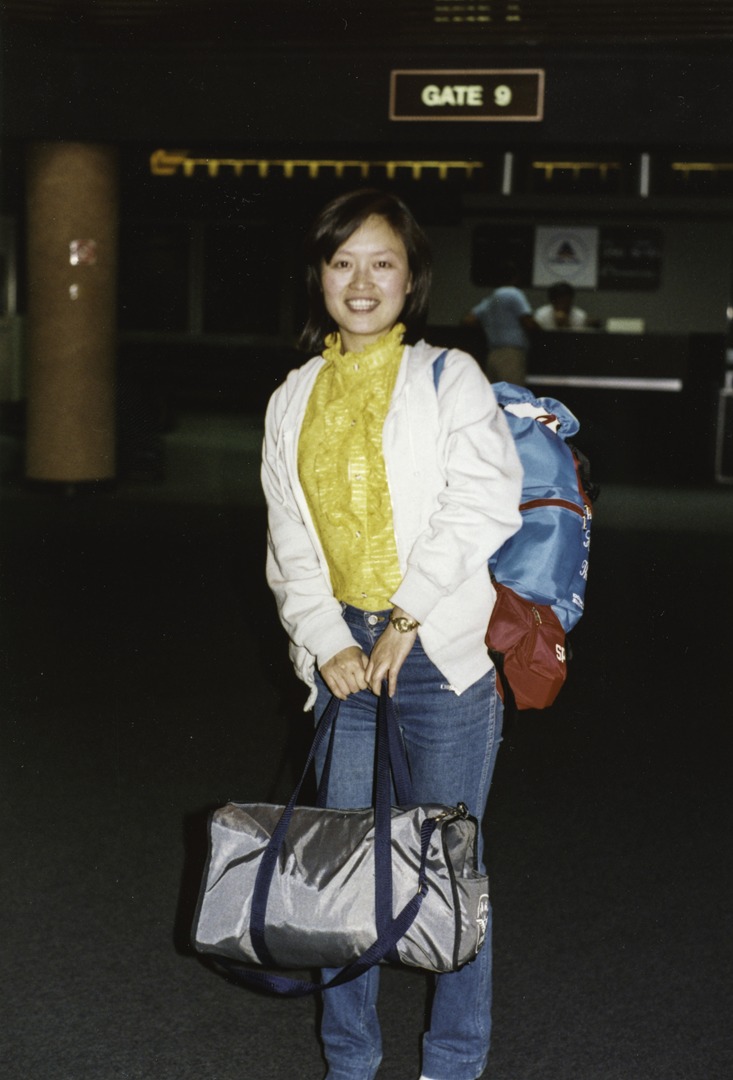 She borrowed some money from relatives and landed in America.  She could barely speak English and had $100 of borrowed money in her pocket.
But she had a dream.
And as fate would have it, she picked up a copy of a little purple book called Rich Dad Poor Dad by Robert Kiyosaki.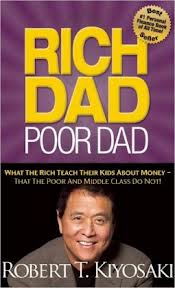 Now Lily had more than a dream.  She had a plan.
She realized she could buy real estate using the lender's money.
So she called up her friends in China and said, "Hey!  Let's buy some U.S. real estate and become financially free!"
But her friends said no.
Undeterred, Lily and her husband did it anyway.
Today, they own several properties and Lily is a full time real estate investor.
No matter how many times we hear these stories (and we hear them a lot!)…we never get tired of them.  We can only imagine how Robert Kiyosaki feels.
Next on deck is Craig Colley.
Craig's story is very different.
He ended up looking OUTSIDE the United States for opportunity and ended up in Nicaragua where he discovered the concept of investing in timber.
Craig found out that no matter what gyrations the financial markets are going through…booms, busts, panics, collapses, corruption or geo-political turmoil…
Trees just keep growing…about 6-8 percent per year.  Stop and think about that for a moment.  The asset is the tree and it grows…naturally….consistently…predictably.

Combine this with a similarly predictable phenomenon…global population which just keeps growing too. And along with that growth comes a growing need for timber.  It's the same thing we like about farmland in general.
When you're investing for the long term, you can almost completely ignore all the daily drama of financial markets…and simply bank on trees and population to just keep growing.
When you consider the long term trend of currency devaluations around the world, investments in farmland which produce a durable, universally needed commodity like timber make sense as a long term, inflation hedged,  and relatively stable long term investment.
Eventually those trees get sold.  But you still have the land.  And guess what?  You can grow more trees!  That's nothing to bark at.  Nice.  Sounds like a stupid pun we wood make.  We probably shouldn't branch off into humor.  We better just leaf it alone.  We don't want our audience to splinter.
Okay, on back to the broadcast…
Then we sat down with Shanker Singham and Erick Brimen.
Shanker is a big time braniac with a really cool English accent.  So not only is Shanker truly brilliant…but he SOUNDS super smart as well!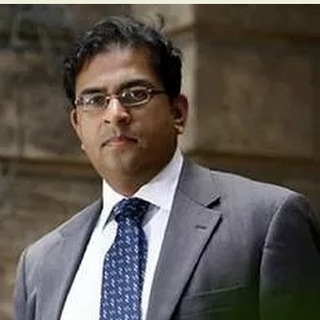 We'd read off his resume, but we'd get carpal tunnel.
The main thing to know is that Shanker heads up something called the Competitiveness and Enterprise Cities Project though Babson College.
Babson College is one of the most prolific and respected entrepreneur schools in the world.
The Competitiveness and Enterprise Cities Project is all about coaching countries on how to attract people, business and capital by creating a welcoming environment called an Enterprise City.
It's like an enterprise zone on steroids.
Think of the U.S. way back in the early days…a place with a stable set of laws which protected the freedom of enterprise and its fruits…rather than hindering it with obstacles and burdens.
Of course, it takes money to get things going.  And that's where Erick Brimen comes in.
Erick raises capital from private investors to acquire the land.  And he does it when he knows the city is about to be approved by the government.  Very clever.
This is clearly inside information, but guess what?  As we always say…inside information is perfectly legal in real estate.  We love it.
Naturally, when the enterprise zoning is announced and business and capital start to arrive, the land appreciates substantially…and not based on inflation…but because of an actual increase in demand.
Awesome.
But what's even better is the social aspect of this type of investing.
You can imagine the impact on the region in terms of creating opportunities for the local people.
It's like when Walt Disney surreptitiously aggregated land in central Florida…and then built Disney World.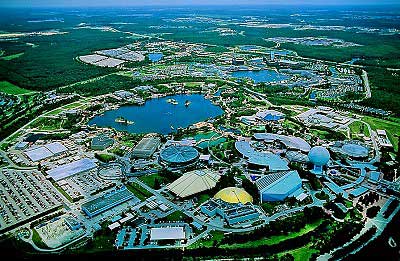 Sure, he made millions.  He deserved to because he created massive value for the world.
But that "enterprise city" called Disney World created many thousands of jobs and all kinds of local businesses sprouted up around it.
The point is it's not only possible…but preferable…to do well by doing good.
So when the entire Freedom Fest experience was over, we sat down with our good friend, long-time listener and alumni of our Secrets of Successful Syndication seminar…Dr. Eric Tait…and asked him to share his reflections in his very first Freedom Fest.
In short, Dr. Tait found…as we have over the years…that Freedom Fest is a great place to go to find a smorgasbord of people and ideas.  And while you might not agree with everything everyone says, your thinking and imagination are stimulated.
So listen in to this episode and allow yourself to be both inspired and enlightened!
Listen Now: 
The Real Estate Guys™ radio show and podcast provides real estate investing news, education, training and resources that help real estate investors succeed.