The mother of all private equity firms just issued a warning …
Blackstone Group Warns of the Mother of All Bubbles
Investopedia via Yahoo Finance – 11/11/19
According to the article, Blackstone's "… biggest concern is negative yields on sovereign debt worth $13 trillion …".
Remember, the 2008 financial crisis was detonated in bond markets … and the bomb landed hard on Main Street real estate.
So yes, this is something Main Street real estate investors probably want to pay attention to.
In fact, the article says Blackstone "… sees a troubling parallel with the 2008 financial crisis …"
Keep in mind, Blackstone manages over $550 billion (with a B) … which includes over $150 billion of real estate equity in a portfolio of properties worth over $320 billion.
So Blackstone has both the means and the motivation to study these things intensely … and they think about real estate too.
Of course, this doesn't mean they're right. But they're certainly qualified to have an opinion worthy of consideration. And right now, Blackstone is worried.
And they're not alone …
More than half of the world's richest investors see a big market drop in 2020, says UBS survey
CNBC – 11/12/19
"Fifty-five percent of more than 3,400 high net worth investors surveyed by UBS expect a significant drop in the markets at some point in 2020.
"… the super-rich have increased their cash holdings to 25% of their average assets …."
Of course, they're talking to paper asset investors, but the sentiment applies to the overall investment climate, which also affects real estate.
Also, by "super-rich", they're talking about investors with at least $1 million investable. So while that's nothing to sneeze at, it's also not the private jet club either.
So from behemoth Blackstone Group to main street millionaires, serious investors are worried right now.
Should YOU be worried too?
Probably. But it's not what you think …
In fact, according to this article, Blackstone's CEO Stephen Schwarzman believes worrying is fun …
"In his new memoir What it Takes, the private-equity titan advises readers that worrying 'is playful, engaging work that requires you never switch it off.'
This approach helped him to protect Blackstone Group investors from the worst of the subprime real estate crisis …"
There are some really GREAT lessons here …
Worrying is something to be embraced, not avoided.
Many people believe investing and wealth will create a worry-free life. Our experience and observation says this is completely untrue.
In fact, to adapt Ben Parker's famous exhortation to his coming of age nephew Peter Parker in the first Tobey Maguire Spider-Man film …
"With great wealth, comes great responsibility."
Worrying is the flip side of responsibility. They go hand and hand. If want wealth, you need to learn to live with worry.
Worrying isn't about being negative or pessimistic.
In Jim Collins's classic book, Good to Great, he says great businesses (investing is a business) always "confront the brutal facts".
That's because you can't solve a problem you don't see.
But missing problems isn't merely a case of oversight or ignorance. Sometimes, it's bias or denial.
In fact, one of the most dangerous things in investing is "normalcy bias".
This is a mindset which prevents an investor from acknowledging an imminent or impending danger and taking evasive action.
Mega-billionaire real estate investor Sam Zell says one of his secrets to success is his ability to see the downside and still move forward.
Threats often aren't singular or congruent … they're discordant.
According to this article …
"CEO Steve Schwarzman of Blackstone searches for 'discordant notes', or trends in the economy and the markets that appear to be separate and isolated, but which can combine with devastating results."
This is the very concept of complexity theory that Jim Rickards explains in his multi-book series from Currency Wars to Aftermath.
The point is that major wealth-threatening events seldom occur in isolation or without a trigger and chain reaction that is often not obvious.
It's why we think it's important to pay attention to people and events outside the real estate world.
The more you see the big picture and inter-connectedness of markets, geo-politics, and financial systems, the more likely you are to see a threat developing while there's time to get in position to avoid loss or capture opportunity.
Cash is king in a crisis.
This might seem obvious, but there's more to it than meets the eye. After all, cash isn't king in Venezuela … because their cash is trash.
Americans don't think of cash apart from the dollar. And their normalcy bias says they don't need to.
It's true the dollar is king of the currencies … for now.
Yet as we explained in our Future of Money and Wealth presentation, the dollar has been under attack for some time.
But even as high-net worth investors, the most notable of which is Warren Buffet, build up their cash holdings, it's a good time to consider not just the why of cash … but the HOW.
The WHY of cash is probably obvious …
When asset bubbles deflate, it takes cash to go bargain hunting.
It's no fun to be in a market full of quality assets at rock bottom prices … and have no purchasing power.
But the HOW of cash is a MUCH more important discussion … and too big for the tail end of this muse. Perhaps we'll take it up in a future writing or radio show.
For now, here are something to consider when it comes to cash …
Cash is about liquidity. It's having something readily available and universally accepted in exchange for any asset, product or service.
So, "cash" may or may not be your local currency.
Even it is, perhaps it's wise to have a variety of currencies on hand … depending on where you are and where you'd like to buy bargain assets.
It should be obvious, but cash is not credit.
So, if you're counting on your 800 FICO, your HELOC, and your American Express Black Card for liquidity, you might want to think again.
Broken credit markets are often the cause of a crisis, so you can't count on credit when prices collapse. You need cash.
Counter-party risk is another important consideration. This is another risk most Americans seldom consider … but should.
That's because one of the "fixes" to the financial system after 2008 is the bail-in provisions of the Dodd-Frank legislation.
"With a bank bail-in, the bank uses the money of its unsecured creditors, including depositors and bondholders, to restructure their capital so it can stay afloat."
Investopedia – 6/25/19
Yikes. Most people with money in the bank don't realize their deposits are unsecured loans to the bank … or that the bank could default on the deposit.
That's why the recent repo market mini-crisis has so many alert observers concerned. Are banks low on cash?
As we've noted before, central banks are the ultimate insiders when it comes to cash … and they've been stocking up on gold.
Maybe it's time to consider keeping some of YOUR liquidity in precious metals.
You can't win on the sidelines.
Even though serious investors are increasing liquidity in case there's a big sale, they aren't hiding full-fetal in a bunker. They're still invested.
This is where real estate is the superior opportunity.
It's hard to find bargains in a hot market when your assets are commodities like stocks and bonds. Price discovery is too efficient.
But real estate is highly inefficient … and every property and sub-market is unique. So compared to paper assets, it's a lot easier to find investable real estate deals … even at the tail end of a long boom.
Of course, if you're loaded with equity, it's probably a smart time to harvest some to build up cash reserves. Just stay VERY attentive to cash flow.
The winds of change are swirling like a tornado … even if they're outside your personal horizon at the moment.
That's why we stay up on the lookout perch … watching for clues in the news and shouting out what we see … so you have time to make smart moves.
A couple of things popped up that we think are noteworthy for real estate investors …
Private Equity is Moving in on Single-Family Rentals – NREI Online 2/4/19
"In the past, individual investors owned more than 80 percent of single-family rentals. Since then, the number has fallen significantly."
"…individual landlords have been increasingly marginalized by big institutional investors."
"When banks started to foreclose on mortgages, institutional investors swooped in, leaving individual landlords with new, outsized competition."
If you're an active Main Street individual investor, you know inventory is hard to find in major markets … and it's even harder to make the numbers work.
Of course, the article's author runs a crowdfunding platform, so his implied solution is to join the crowd and invest in a bigger deal.
While we agree with the premise of going bigger, crowdfunding is only a solution for small-time passive investors because of government imposed limits.
So if you're passive and want to go bigger, you need a better answer.  More on that in a moment.
But if you're an active investor, then what?
Starting your own crowdfunding platform is a heavy lift.  You need tech, special licensing, and a crowd.  None are cheap or easy.
So how can an active Main Street investor compete, when the big boys are marginalizing the little guy?
You'll need to find a way to go big and invest outside the box.
For us, that comes in two forms …
First, perhaps the best way for an active Main Street real estate investor to go big is to syndicate private capital.
It's like crowdfunding … without the crowd or tech.  It's still work, but doable for a Main Street individual.  In fact, we know MANY are doing it.
And for passive investors who need in on bigger deals without arbitrary limits, and want to be more than just a face in a crowd or number on a spreadsheet …
…. investing in syndicated private placements opens a world of opportunity.
So the synergy between active and passive Main Street investors should be obvious.  That's why it works.
When it comes to investing outside the box …
… it's REALLY important to pay attention to developing trends … and then paddle quickly and get in position to catch a wave.
For example, there's a huge demographic wave known as the baby boomers.
You've probably heard of it. 😉
Boomers are getting old.  So real estate niches that cater to seniors is a hot sector … in both residential and commercial.
If you're a passive investor, you can invest in a senior housing REIT, a crowdfunded big box project, or a privately syndicated residential facility.
They each have pros and cons.
But right now, margins on residential facilities are pretty fat.  That's because the big boys are playing at the big box level … for now.
When we speak at Gene Guarino's Residential Assisted Living Academy training, we point out … big money won't ignore fat profits forever.
Big money's already moving aggressively into single-family homes … bidding prices up and squeezing out late-to-the party individual investors.
Those who saw the big boys coming and paddled into place early are riding a nice equity wave.
This could easily happen with residential assisted living.  So it's a bit of a land grab right now.  The good news is there's .
That's just one way to invest outside the box.
Another is to pay attention to economic trends and migration patterns.
Think about it …
As big players gobble up inventory in major markets, smaller investors … and eventually big money … will migrate outside the box into secondary markets.
For example, though Dallas is still a solid single-family market … deals are few and far between.
It wasn't always that way.  When we started going to Dallas 10 years ago, it was the front end of a real estate boom that's been GREAT for early adopters.
Today, markets like Kansas City, Salt Lake City and Cleveland are on our radar … each for a different reason, but they're variations on a theme.
These markets have affordable price points with strong cash flows for investors.
They're also attractive to Millennials (another important demographic to watch) who've been priced out of primary markets.
But it's not just the young and cash-strapped who move for financial reasons.
There's another important economic trend we're watching closely, and it's alluded to in this Washington Examiner article …
Cuomo's woe: More taxation means more out-migration
Caution:  This is an opinion piece and you may not agree.
But the point is high-earners are leaving New York to escape high taxes they can no longer deduct from their federal tax bill.
This Bloomberg article elaborates …
Cuomo Blames Trump Tax Plan for Reduced New York Tax Collections
"Governor says wealthy New Yorkers are giving up residences …"
"…leaving for second homes in Florida and other states …" 
Once again, these trends are easy to see coming, watch develop, and then act on … BEFORE they pick up a lot of steam.
We've been excited about Florida for some time … and this whole tax thing just makes it better … especially for nicer properties.
So here's the point …
We got a HUGE wake-up call in 2008 … and it wasn't any fun.  But those lessons help us see trends and opportunities early instead of late.
The key is to pay close attention to clues in the news …
 … then get around REALLY smart people who can help you understand what you're seeing … so you can act decisively.
Because if all you are is aware, but you don't act … you might as well watch game shows.
But when you see a trend and have the right relationships, you can identity opportunities and take effective action quickly.
Everyone's smart in hindsight.  But can you see the future?
Until next time … good investing!
More From The Real Estate Guys™…
The Real Estate Guys™ radio show and podcast provides real estate investing news, education, training, and resources to help real estate investors succeed.
---
Love the show?  Tell the world!  When you promote the show, you help us attract more great guests for 

your

 listening pleasure!
If you're an American, unless you've been in a coma or living under a rock, you know the United States just had one of the most energetic mid-term elections in quite some time.
The day after, both sides are disappointed … and both sides are claiming victory.
One of the advantages of being older is we've seen this movie before.
In our younger days, when elections didn't go our way, we thought it was the end of the world.  Today, not so much.
It doesn't mean we don't care.  We do.  And certainly, politicians and their policies have a direct impact on our Main Street investing.
But it's in times like these we're reminded of the beautiful, boring stability of real estate.
Because while all the post-election drama and speculation plays out, people still get up and go to work and pay their rent.
And though the Trump-train just got slowed … like Barack Obama before him, big chunks of his agenda got pushed through early … and are likely here to stay for a while.
In other words, it doesn't look like Obamacare or the Trump tax reform will be repealed any time soon.
More importantly, investors of all stripes … paper and real … now know what the lay of the land is for the next two years.
Early indications (based on the all-green dashboard of Wall Street) reveal there's cash on the sidelines waiting to see what happened … and now that gridlock is the answer… money is pouring into everything.
We know that sounds counter-intuitive.  But while political activists push change … too much change too fast makes money nervous.
Investors and entrepreneurs need to make decisions about long-term risk and reward.  And when the world is changing too fast, those decisions are harder to make.
Way back in the lead-up to the 2010 mid-terms, we penned this piece about a concept we call "healthy tension."  Just change the team colors and it's just as applicable today as it was back then.
The point is that money and markets like gridlock.
At this point, from an investing perspective, it doesn't really matter if any of us like or dislike what happened … politically.  It's done.
Now we all just need to decide what it means to us and how to move forward … because life goes on.
So bringing it all back to Main Street …
We're guessing all the great Trump-tax reform benefits for real estate investors… from bonus depreciation to Opportunity Zones … are here to stay.
And as we said just a week ago …  there's probably a lot more money headed into real estate.  Nothing about this election appears to change that.
So gridlock inside the beltway means stability on Main Street.
Sure, it might be a little boring.  But real estate investors are used to boring.  And when it comes to long-term wealth building … boring is good.
Until next time … good investing!
More From The Real Estate Guys™…
The Real Estate Guys™ radio show and podcast provides real estate investing news, education, training, and resources to help real estate investors succeed.
---
Love the show?  Tell the world!  When you promote the show, you help us attract more great guests for 

your

 listening pleasure!
In the swirling sea of capital that makes up the global economic ocean we all invest in …
… big fund managers are pay close attention to a variety of factors for clues about the ebb, flow, and over-flow of people, business, and money.
Right now … it seems like a BIG wave of money could be headed into real estate.
Of course, compared to stocks, these things aren't simple to see and track.  And they're even harder to act on.
Stocks are easy … if interest rates fall and money floods into stocks, you just buy an index fund and enjoy the ride.
Just remember … the dark side of easy and liquid is crowded and volatile.
So unless you're a seasoned trader, trying to front run the crowd to both an entrance and exit in stocks can be a dangerous game.
But real estate is slow.  It's inefficient.  It moves slowly.  There's drama.
And yet, the BEAUTY of real estate is its messiness.  Embrace it.
So here's why we think more money could be flowing into real estate soon …
Opportunity Zones
We'll be talking about this more in the future, but the short of it is the new tax code creates HUGE incentives for current profits from ANYTHING (including stocks) to make its way into pre-identified geographic zones.
According to The Wall Street Journal,
"U.S. is aiming to attract $100 billion in development with 'opportunity zones'…"
"could be 'the biggest thing to hit the real estate world in perhaps the past 30 or even more years' …"
 Private Equity Funds
 Another Wall Street Journal article says …
"Real estate debt funds amass record war chest"
"Property funds have $57 billion to invest …"
Pension Funds
This Wall Street Journal article indicates BIG pension funds are getting into the game too …
"Big investors like the California teachers pension are backing real-estate debt funds …"
One reason savvy investors watch economic waves is to see a swell building … so they can paddle into position to catch a ride.  It's like financial surfing.
Time will tell where all these funds will land, but it's a safe bet it won't be in smaller properties.  MAYBE some will end up in residential mortgages, but don't count on it.
So what's the play for a Mom and Pop Main Street investor?
Start by watching the flow …
We'll be watching the markets and product types the money goes into.
Then we'll be watching for the ripple effect … because that's probably where the Main Street opportunity will be.
For example, if money pours into a particular geography, it's going to create a surge of economic activity … especially if the funds are primarily used for construction.
But we'd be cautious about making long-term investments in any place temporarily benefiting from a short-term surge … so it's best to look past the immediate impact.
Think about the long-term impact … which is a factor of WHAT is being built.
Fortunately, major projects take many months to complete … so they're easy to see coming IF you're paying attention.
We like to plug into the local chamber of commerce to track who's coming and going in a market place … and why.  The local Business Journal is also a useful news source to monitor.
The kinds of development that excite us include factories, office buildings, industrial parks, and distribution centers.  Those mean local jobs.
We're less excited about shopping centers, entertainment centers, and even residential and medical projects.
Because even though they mean jobs too … they don't DRIVE the economy.  They feed off it.
Of course, we're not saying those things are bad … but they should reflect current and projected growth … not be expected to drive it.
Hopefully, developers are doing solid market research and are building because the local population and prosperity can absorb the new product.
Then again, when money is aggressively pumped in, sometimes developers get greedy … and areas get OVER-built.
So don't just follow the big money.   Be sure you understand the market.
Watch for the over-flow too …
Sometimes money moving into a market creates prosperity only for some … and hardship for others.
Silicon Valley is a CLASSIC example.
As billions flood into the market through inflated stock prices, many people get pushed off the back of the affordability bus.
But even though it's hard for those folks, they end up driven into adjacent markets which are indirectly pushed up.  It's overflow.
That's when you see headlines like these …
Boise and Reno Capitalize on the California Real Estate Exodus –Bloomberg, 10/23/18
"Sky-high housing prices in the Golden State bring an echo boom—and new neighbors—to other Western states."
Sure, in Silicon Valley's case, the flow of money is cheap capital pouring into the stock market and enriching tech companies … and their employees.
But it doesn't matter which door the money comes in when it flows into a market.  That's why it's best to look at ALL the flows into a market.
And when the flow of capital drives up investment property prices in a market (depressing cap rates), even investors will overflow into secondary markets in search of better yields.
The lesson here is to watch the ebb, flow, and overflows as capital pours into both the debt and equity side of real estate through Opportunity Zones, private equity funds, and increasing pension fund allocations.
You never quite know how the market will react, but you can be sure it will.
The key is to see the swell rising early so you can start paddling into position to catch the wave.
We do it by looking for clues in the news, producing and attending conferences, and getting into great conversations with the RIGHT people.
We encourage YOU to do the same.
Until next time … good investing!
---
More From The Real Estate Guys™…
The Real Estate Guys™ radio show and podcast provides real estate investing news, education, training, and resources to help real estate investors succeed.
---
Love the show?  Tell the world!  When you promote the show, you help us attract more great guests for 

your

 listening pleasure!
Freedom is more than just an ideal.  It's a powerful force which inspires super-human effort, creativity and sacrifice.
Freedom is what inspires many real estate investors to invest time and risk capital.  They want to be financially free.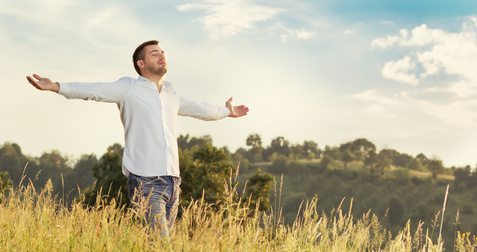 In our 6th annual pilgrimage to Freedom Fest, we met several very interesting people…each of whom have a unique a real estate story to tell.
We're quite sure their stories will inspire you!
Exercising their right to free speech in this enlightening episode:
The founding father of The Real Estate Guys™ radio show, host Robert Helms
His talent-free co-host, Russell Gray
Chinese immigrant to the U.S. and real estate investor, Lily Tang Williams
International farmland investor and entrepreneur, Craig Colley
Managing Director of the Competitiveness and Enterprise Cities Project, Shanker Singham
Venture capital and private equity entrepreneur, Erick Brimen
Real estate syndicator and long-time listener, Dr. Eric Tait
Freedom Fest bills itself as the world's largest gathering of free minds.  After attending six years in a row, we'd have to agree.
And while we always enjoy landing interviews with big names like Steve Forbes, Grover Norquist and Donald Trump, sometimes the most interesting people we meet are far from household names.
The opening session at Freedom Fest featured a panel of people who were sharing their answer to the question:  Is the American Dream Still Alive?
One of the panelists was a fiery Chinese immigrant named Lily Tang Williams.
Lily got us so fired up, we decided we wanted to share her with you!
As you'll hear, Lily is from mainland China.  And in spite of all the progress made in China, their people are far from free.
So Lily decided she wanted to leave China and come to America to pursue the American Dream.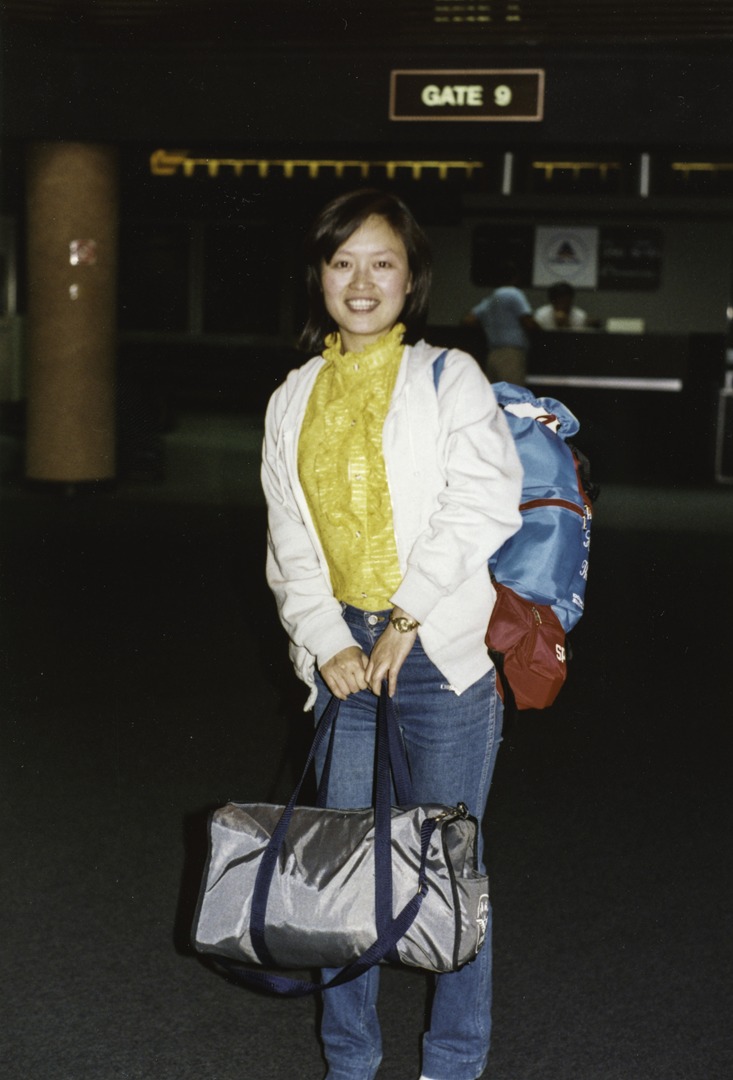 She borrowed some money from relatives and landed in America.  She could barely speak English and had $100 of borrowed money in her pocket.
But she had a dream.
And as fate would have it, she picked up a copy of a little purple book called Rich Dad Poor Dad by Robert Kiyosaki.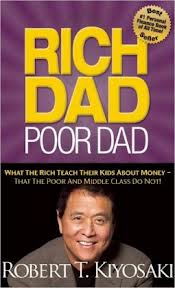 Now Lily had more than a dream.  She had a plan.
She realized she could buy real estate using the lender's money.
So she called up her friends in China and said, "Hey!  Let's buy some U.S. real estate and become financially free!"
But her friends said no.
Undeterred, Lily and her husband did it anyway.
Today, they own several properties and Lily is a full time real estate investor.
No matter how many times we hear these stories (and we hear them a lot!)…we never get tired of them.  We can only imagine how Robert Kiyosaki feels.
Next on deck is Craig Colley.
Craig's story is very different.
He ended up looking OUTSIDE the United States for opportunity and ended up in Nicaragua where he discovered the concept of investing in timber.
Craig found out that no matter what gyrations the financial markets are going through…booms, busts, panics, collapses, corruption or geo-political turmoil…
Trees just keep growing…about 6-8 percent per year.  Stop and think about that for a moment.  The asset is the tree and it grows…naturally….consistently…predictably.

Combine this with a similarly predictable phenomenon…global population which just keeps growing too. And along with that growth comes a growing need for timber.  It's the same thing we like about farmland in general.
When you're investing for the long term, you can almost completely ignore all the daily drama of financial markets…and simply bank on trees and population to just keep growing.
When you consider the long term trend of currency devaluations around the world, investments in farmland which produce a durable, universally needed commodity like timber make sense as a long term, inflation hedged,  and relatively stable long term investment.
Eventually those trees get sold.  But you still have the land.  And guess what?  You can grow more trees!  That's nothing to bark at.  Nice.  Sounds like a stupid pun we wood make.  We probably shouldn't branch off into humor.  We better just leaf it alone.  We don't want our audience to splinter.
Okay, on back to the broadcast…
Then we sat down with Shanker Singham and Erick Brimen.
Shanker is a big time braniac with a really cool English accent.  So not only is Shanker truly brilliant…but he SOUNDS super smart as well!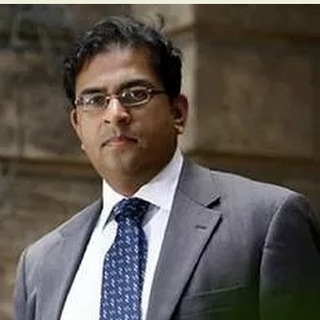 We'd read off his resume, but we'd get carpal tunnel.
The main thing to know is that Shanker heads up something called the Competitiveness and Enterprise Cities Project though Babson College.
Babson College is one of the most prolific and respected entrepreneur schools in the world.
The Competitiveness and Enterprise Cities Project is all about coaching countries on how to attract people, business and capital by creating a welcoming environment called an Enterprise City.
It's like an enterprise zone on steroids.
Think of the U.S. way back in the early days…a place with a stable set of laws which protected the freedom of enterprise and its fruits…rather than hindering it with obstacles and burdens.
Of course, it takes money to get things going.  And that's where Erick Brimen comes in.
Erick raises capital from private investors to acquire the land.  And he does it when he knows the city is about to be approved by the government.  Very clever.
This is clearly inside information, but guess what?  As we always say…inside information is perfectly legal in real estate.  We love it.
Naturally, when the enterprise zoning is announced and business and capital start to arrive, the land appreciates substantially…and not based on inflation…but because of an actual increase in demand.
Awesome.
But what's even better is the social aspect of this type of investing.
You can imagine the impact on the region in terms of creating opportunities for the local people.
It's like when Walt Disney surreptitiously aggregated land in central Florida…and then built Disney World.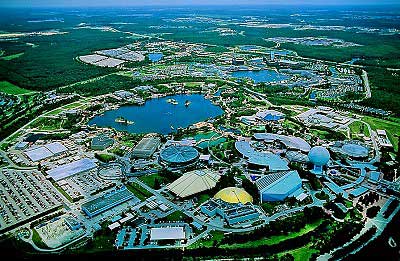 Sure, he made millions.  He deserved to because he created massive value for the world.
But that "enterprise city" called Disney World created many thousands of jobs and all kinds of local businesses sprouted up around it.
The point is it's not only possible…but preferable…to do well by doing good.
So when the entire Freedom Fest experience was over, we sat down with our good friend, long-time listener and alumni of our Secrets of Successful Syndication seminar…Dr. Eric Tait…and asked him to share his reflections in his very first Freedom Fest.
In short, Dr. Tait found…as we have over the years…that Freedom Fest is a great place to go to find a smorgasbord of people and ideas.  And while you might not agree with everything everyone says, your thinking and imagination are stimulated.
So listen in to this episode and allow yourself to be both inspired and enlightened!
Listen Now: 
The Real Estate Guys™ radio show and podcast provides real estate investing news, education, training and resources that help real estate investors succeed.
We think the greatest opportunity in real estate right now is syndication.  When you can put money and deals together and get a piece of the action, you not only get to do bigger, more interesting deals, but you can make a ton of money too!  What's not to like?
Of course, what Uncle Ben told Peter Parker in the original Spider-Man movie remains one of the great pieces of cinematic wisdom:  "With great power comes great responsibility". How come the older guys are always so smart?
Our point is that if you're going to get rich using OPM (Other People's Money), you're taking on a big responsibility.  Don't you think it would be a good idea to get some advice from an older, more experienced investor?
We thought so.  That's why we packed our bags and headed out in search of sage real estate syndication wisdom.  We ended up in Los Angeles, California in the offices of Standard Management Company, where we sat down with one of the most seasoned, successful and respected syndicators around.
In the broadcast kitchen, cooking up another appetizing episode of The Real Estate Guys™ radio show:
Your just in thyme host, Robert Helms
The parsely talented co-host, Russell Gray
Our sage and seasoned special guest, Samuel K. Freshman
There are only a handful of real estate investors who are mainstream celebrities.  The most famous is probably Donald Trump.  Robert Kiyosaki is often thought of as a real estate investor, but he's really much more about financial education (though he loves real estate).  But Kiyosaki's done a good job highlighting his personal real estate advisor, Ken McElroy, who's become a good friend of ours and is one of the most successful real estate syndicators around.
So who the heck is Samuel K. Freshman?
Like our very own Godfather of Real Estate, Bob Helms, Sam began his real estate investing career in 1957.  In 1961, Sam founded his real estate syndication company.  Since then, he's been involved in deals exceeding $500 million.  And when you consider the price of real estate in the 60's, 70's and 80's, that's a lot of deals.
All that to say, Sam's been around the block many times when it comes to real estate and syndication.
Now Sam is a generous guy who's happy to share his wisdom.  In fact, he wrote a book called Principles of Real Estate Syndication, which is THE textbook for real estate syndication.  We highly recommend it.
As you listen to our interview with Sam, you'll notice that he has a very no non-sense, pragmatic adherence to certain principles he considers essential to success.  It's what makes him one of our favorite mentors and why we're excited to share him with you.  His words of wisdom are time and field tested.  So grab your notepad and listen in to our conversation with master real estate syndicator, Sam Freshman!
Listen Now:
Want more? Sign up for The Real Estate Guys™ free newsletter
Don't miss an episode of The Real Estate Guys™ radio show! Subscribe to the free podcast
 Stay connected with The Real Estate Guys™ on Facebook!
The Real Estate Guys™ radio show and podcast provides real estate investing news, education, training and resources that help real estate investors succeed. Visit our Feedback page and tell us what you think!
I love you.  I love you not.  I love you. I love you not.
Financing is the life blood of real estate – especially for real estate investors, developers and re-habbers.  When times are good, lenders are BEGGING for your business.  Do you remember when there was so much money chasing deals, if you had a pulse you qualified?  Ahhh….the good 'ole days.  But we digress.
Today, it's a different story.  Lender's lust for lending has grown cold unless you're stacked with cash and have a nice asset base.  And even then it's hard to get a date to the funding dance.  Lenders can be so fickle!
Of course the drive to reproduce profits is hard to suppress.  To find out what's happening on the funding scene from a developer's perspective, we decided to call someone who's been on the prowl for funding for most of this real estate recession.
In the radio love shack for this episode:
Your host with the most, Robert Helms
Your co-host with the almost, Russell Gray
Special Guest, International Real Estate Developer and Summit at Sea Faculty Member, Beth Clifford
What are you going to do when the well runs dry?  Are you going to run away and hide?  (Hint: Fats Domino – late 50's when the Godfather first started investing.)
When the flow of capital to the market place abruptly stopped, many real estate investors' and developers' financial hearts stopped beating.  Despite various attempts by the Federal Reserve and Washington DC to get money flowing again, it still hasn't happened.  So vulture firms sprang up and have been carrying off the carcasses of the permanently broken-hearted, while there are many walking wounded who may never love real estate again.
But there are also a number of stalwart real estate lovers who refuse to be put off by a little (okay, a LOT) of adversity.  How may times are you willing to take "No" to get to a "Yes".  A yes is SO worth it!
And even though many of the old haunts like commercial banks aren't too flush with good prospects, new establishments are opening all the time – where private capital and creativity are coming together to hook up investors with capital.
To cut to the chase, and avoid an NR rating, in this episode we get our special guest to reveal some of the lengths she's willing to go to find money for her projects.  And though you may never be an international real estate developer managing multi-million dollar projects, you can take the same business principles and apply them to your project – no matter how small.   Yes, it's true.  When you're in love, size doesn't matter.
Listen now!
Don't miss a show – subscribe to the free podcast!
Want More?  Sign up for The Real Estate Guys™ free newsletter!
The Real Estate Guys™ Radio Show podcast provides education, information, training and resources to help investors make money with their real estate investments.