In a complex financial eco-system, there are MANY components, dependencies, and inter-dependencies …
… any of which can be the catalyst for a seismic economic earthquake.
The flip side and basis of real estate's stability is real estate's relative lack of liquidity as compared to publicly traded securities.
After all, you can't hit a buy or sell button and execute a real estate transaction in seconds like you can with stocks, bonds, currencies and options.
Real estate moves slowly.
That's why real estate prices and rents don't bounce around on a daily basis after a Presidential tweet, an executive faux pas, a jobs report, or even a Federal Reserve interest rate pronouncement.
It's also why so many Mom and Pop investors come home to real estate when the Wall Street roller coaster ride becomes a little too nauseating.
But because most minor economic waves tend to break harmlessly against the breakwater of real estate's stability…
… real estate investors can get bored of watching the horizon for the occasional financial tsunami.
And boredom's not the only problem.
There's also the issue of overwhelm. In today's complex world, there's not only a lot more to watch, there's a lot more chatter.
While lots of information is generally good, some stories get lost in the noise. And entering an election year, there's a LOT of noise out there.
But it's a mistake to tune out and assume all is well. Or to put blind faith in the "smart" people whose hands are on the controls.
Sometimes, those in control are the very people creating and downplaying the problems.
Remember, it was then Fed chair Ben Bernanke who assured the world in 2007 that the sub-prime crisis was contained and didn't pose a threat to the economy.
We all know how that ended.
Current Fed Chair Jerome Powell recently assured the world that the U.S. economic expansion is sustainable.
Perhaps.
But there's a long list of alarm bells going off … in bond markets, in oil, in trade, the dollar, geo-politics, and the resumption of easy money (just don't call it QE).
Okay. Take a breath. Yes, Halloween is coming up, but we're not trying to scare you … much.
It's unwise to unplug a blaring smoke alarm because it's interrupting your sleep.
If you're trapped in the wrong slow-moving real estate and you wake up late to a developing problem …
… you may not be able to rearrange your portfolio fast enough to avoid losses and capture opportunities.
Remember … a bend in the road isn't the end of the road unless you fail to make the turn … and problems and opportunities exist concurrently in any transition.
Events are often only as good or bad as your personal awareness and preparation make them.
So back to our threat assessment …
You're going to be hearing more about problems with pensions.
But before you check out because you think pensions don't have anything to do with you … think again.
You may not have a pension. But lots of people do.
More importantly, pensions control a HUGE chunk of assets in the economy, including stocks, bonds, and real estate.
While there may be many reasons for any particular pension fund's failure, there are a couple of undeniable macro-factors common to all …
… artificially low-interest rates and an aging population.
This one-two punch has many pension plans on the ropes.
Recently, General Electric (GE), an iconic company once revered for its great management, announced it's freezing workers' pensions.
GE is FAR from alone.
Both public and private pension programs, not to mention Social Security, have been on a slow motion collision course with insolvency for many years.
There are many potential ramifications for real estate investors. Some good. Some not so much.
Starting with the not so good …
Loss of purchasing power creates a ripple effect in any economy … affecting which states, cities, neighborhood, product types, and price points people can afford for housing.
Jobs and wages are important. But neither have a direct impact on retired people living on fixed income.
When costs tenants can't control rise for essential items such as energy, healthcare, food … they're forced to cut back on big things they can control, like rent.
Think about that when you jump on the senior housing bandwagon. Not all senior housing communities or investments are created equal.
Also, for investors with properties in retirement markets … even if YOUR tenants aren't depending on pensions and social security directly …
… those retirement checks still provide the economic fuel for the local economy.
After all, your tenants might work at the restaurant, gas station, grocery store, dry-cleaner, auto shop, or landscaping service providing services to retirees.
When retirees cut back, it affects those tertiary businesses and their employees (your tenants). Pay attention to these dependencies.
Bigger picture, failing pension plans mean potential bailouts.
While the Federal government can (for now) still print unlimited amounts of dollars, local municipalities cannot.
So failing local government pensions create a huge temptation for local officials to increase property taxes and the costs of municipal services.
Landlords are easy targets for pandering politicians in cash-strapped towns.
And while you might not pay directly for all municipal services, it doesn't matter. If the tenant's costs go up, it puts downward pressure on their ability to pay you rent.
It's a complex eco-system and we're all inter-connected.
Bailouts also could mean big federal tax increases, or perhaps even worse … loss of faith in the dollar, rising interest rates (pressure on both you and the tenants), and a general decline in the economy, jobs, and wages.
Robert Kiyosaki tells us failing pensions are one of his biggest concerns right now.
There's more to watch out for, but before you go into a full-fetal coma, let's end on a high note …
The flip-side of any crisis is opportunity.
When asset prices collapse, those who are liquid, educated, well-connected, and emotionally prepared can acquire quality assets at bargain prices.
So note to self: Now is the time to get liquid, educated, well-connected, and emotionally prepared.
Sadly, many retirees will sell homes to raise cash, then enter the ranks of renters. So just like 2008, demand for rentals in the right areas could actually increase.
Therefore, it's important to really understand your markets, their drivers and demographics, and to be mindful of the product types and price points favored by an increasingly large retirement population.
For example, multi-story homes can be less desirable to seniors. Warm weather is a plus … who wants to shovel snow in their 70s?
Great local medical services are also really important to seniors.
And if retirees have moved away from friends and family in search of affordability, great transportation infrastructure is another valuable market "amenity".
And of course, areas with an overall lower tax burden help those fixed incomes stretch further.
It's not rocket science, but you do have to think.
That's why we attend conferences and listen to smart people talk about all these things from different perspectives.
It's also why we host the Investor Summit at Sea™ each year, where we get together with big-picture thinkers together and street-level niche experts to find ways to think big but invest small and smart.
Whether you join us at these events or find your own tribe, we encourage you to take your nose off the grindstone a few times a year and confer with the smartest investors you can find.
Because even though you can't possibly watch it all and see every threat or opportunity forming, your tribe can. And you can all learn faster together.
Until next time … good investing!
More From The Real Estate Guys™…
The Real Estate Guys™ radio show and podcast provides real estate investing news, education, training, and resources to help real estate investors succeed.
---
Love the show?  Tell the world!  When you promote the show, you help us attract more great guests for 

your

 listening pleasure!
We're just winding up a multi-part real estate investing webinar series we're doing for our friends Chris Martenson and Adam Taggart at Peak Prosperity.
The webinar series is called Real Estate Investing for Profit and Safety.  
The first episode, The Case for Real Estate, is nearly two hours long and free of charge.  You can check it out here.  If you love it, share it with your friends.  If not, let us know.
Our theme, which we think is an important one, is how real estate creates RESILIENT wealth when strategically located and structured.
Of course, if you're a seasoned real estate investor … meaning you've lived through at least the 2008 financial crisis … you may already be convinced.
Even if you're in the group who lost a bunch in 2008 (we feel your pain), hopefully by now you've realized there were lots of people who not just survived … but THRIVED.
So obviously, real estate wasn't the problem.
If you're an active or aspiring syndicator, you may find the series useful for explaining to your prospective investors why real estate is an attractive investment vehicle … and the value YOU bring to them by helping them get in the game.
Of course, for anyone who cares about their financial future, the daily news is full of reasons to look for ways to create stability in their portfolio.
Wild stock market price swings … rampant (seemingly systemic) corruption in large financial institutions … highly uncertain geo-political tensions …
… unprecedented levels of government, corporate, and consumer debt … severely underfunded private and public pensions … Social Security …
Yikes. 
So there's a LOT to be worried about … IF you're betting your financial future on fickle and fleeting asset PRICES.
And with "safe" havens like banks and bonds paying very low to no interest for over a decade, many Mom & Pop investors (and their financial planners) have succumbed to "buy low, sell high" as the means for creating spendable cash. 
Think about that.
"Buy low, sell high" is an investment strategy that tempts amateurs into the rigged casinos to compete with the pros.  
Trading also produces commissions for Wall Street, capital gains for the IRS, and cash float deposits for bankers (who lever it up 10-20x for fat profits so they can afford all those big fines).
And the challenge with "buy low, sell high" is it's SUPER volatile and unpredictable.  Unless you're tethered to the news with lightning fast judgment and reflexes, it's easy to be late to enter or exit the party. 
The "solution" offered Mom & Pop investors is to buy trading software to compete with the pros … 
… or "invest for the long haul in a well-diversified portfolio" because the long-term upward (inflationary) "trend is your friend".
Thanks to the Fed's printing press, buy and hold works for boosting your balance sheet.  But it's only PAPER wealth … unrealized gains.  You can't spend it. 
To have real spendable money to live on, folks need CASH.
To get it … and avoid capital gains taxes … they borrow (confident in their paper wealth).
Or they liquidate capital (eating "the golden goose") …. or take on substantial counter-party risk by purchasing higher yielding, riskier bonds.
Of course, if you're a real estate investor, this is all foreign to you.  It's a game you don't play.  But MILLIONS of people do. 
And as baby boomers pile into retirement in a debt-ridden world where low and falling interest rates are a necessity of systemic survival … 
… finding inflation-hedged, asset-backed sources of reliable, resilient, high-yield, tax-advantaged income is the Holy Grail. 
While not perfect, there's nothing better than income-producing real estate to meet this huge and growing need.
Of course, as we often point out, small-time real estate investing is far too troublesome and inefficient for busy or retired folks to take on personally.
That's why we keep beating the drum for the HUGE opportunity for real estate savvy entrepreneurs to get into the syndication business. 
Syndication isn't just about making money.  It's an important industry to help solve some of the most pressing economic problems facing the United States.
In fact, it's SO important that both the Obama AND Trump administrations took bold action to remove barriers and stimulate the flow of capital into real estate syndications.
THAT alone should tell you something.
You may wonder why the mainstream financial press isn't reporting on this. 
But think about it …
How many mainstream financial journalists are real estate investors or syndicators?
Not many. 
And who buys all those expensive ads on mainstream financial programs?
Big Wall Street firms.
But whether there's some grand conspiracy to herd an unsuspecting public into the sheering pens of the Wall Street / banking cartel's casinos …
… or if it's just big money using their clout to buy ads and exposure for their products and services …
… it's clear most Main Street investors don't understand or appreciate the power of income producing real estate to create resilient wealth. 
But if YOU do, then YOU have a BIG opportunity … both as an investor and as an entrepreneur.
So be careful about getting paralyzed by the daily drama of mainstream financial news … especially when it's related to real estate.
After all, most real estate commentary on mainstream news is directed at homeowners and people buying home builder stocks.
But when home ownership is down, prices are high, or builders aren't building and selling as much … it's all GOOD for landlords.
Besides, no matter what happens economically …
As long as there are people, they'll need real estate … for homes, offices, food, and distribution centers to get products to consumers.  And people always needs places to relax, play, and heal.
Your mission is to acquire the skills, knowledge, and relationships to build a resilient portfolio …
… whether you manage only your own investments, invest through others, or create a business to help others take advantage of all that real estate provides. 
Time will tell … but it seems the global financial order is in the process of concurrent major disruptions. 
For some it will be traumatic and chaotic.  For others it will be exciting and profitable.  
The difference, of course, depends on awareness, preparation, and effective action.
And if it all turns out to be a lot of hype over nothing … well, better to be prepared and not have a crisis … than to have a crisis and not be prepared.
Chaos or calm, real estate is a historically proven place to effectively build, protect and pass on real, resilient wealth.  Tell a friend.
Until next time … good investing!
More From The Real Estate Guys™…
The Real Estate Guys™ radio show and podcast provides real estate investing news, education, training, and resources to help real estate investors succeed.
---
Love the show?  Tell the world!  When you promote the show, you help us attract more great guests for 

your

 listening pleasure!
We're just back from yet another EPIC Investor Summit at Sea™.  If you missed it, be sure to get on the advance notice list for 2020.
It's hard to describe how transforming and powerful the Summit experience is.  So we won't.
Instead, today's focus is on the flip side of the Fed's flop on interest rates … in context of the #1 thing Robert Kiyosaki told us he's MOST concerned about.
We recently commented about the Federal Reserve's abrupt reversal on plans to raise rates and tighten the supply of money (actually, credit … but that's a whole other discussion).
The short of it is … there's more air heading into the economic jump house. 
Based on the mostly green lights flashing in Wall Street casinos since then, it looks like the paper traders agree.  Let the good times roll.
Real estate investors care because the flow of money in and out of bonds is what determines interest rates.
When money piles into bonds, it drives interest rates LOWER.
Not surprisingly, as we speak … the 10-year Treasury is yielding about 2.3% … compared to nearly 3.3% less than six months ago.
While a 1% rate change may not seem like much, it's a 43% decrease in interest expense or income (depending on whether you're borrower or lender).
So as a borrower, your interest expense is 43% lower.  Obviously, with record government debt and deficits, Uncle Sam needs to keep rates down.
But as a lender (bond investor) you're also earning 43% less.  And yet, lenders (bond buyers) are lining up to purchase.
That tells us they probably expect rates to fall further and are speculating on the bond price.
But whatever the reason, they're buying, so bonds are up and yields are down.
As you may already know, lower Treasury yields mean lower mortgage rates.  So this headline was quite predictable …
Mortgage Rates are in a Free Fall with No End in Sight – Washington Post, 3/21/19
Falling mortgage rates are bullish for real estate values because the same paycheck or net operating income will control a bigger mortgage.
This purchasing power allows buyers to bid up prices … IF they are confident in their incomes, and IF their incomes aren't being directed towards rising living expenses.
So lower interest rates don't automatically mean a boom in real estate equity.  But they help.  We'll probably have more to say about this in the future.
For now, let's take a look at the other side of falling rates …  the impact on savers and especially pension funds.
Remember, if you're investing for yield, your income just tanked 43% in only six months.  Unusually low interest rates creates problems for fund managers.
During the Summit, Robert Kiyosaki revealed he's VERY concerned about the global pension problem.
Low interest rates are only one part of the problem.  A much bigger part is the demographics and faulty model underneath the pension concept.
The net result is there's a growing disparity between pension assets and liabilities.  And it's not a good one.
Like Social Security, both public and private pensions worldwide are on a collision course with insolvency … led by the two largest economies, the United States and China.
This problem's been brewing for a long time.  But it's a political hot potato and no one has a great answer.  So the can keeps getting kicked.
But we're rapidly approaching the end of the road.  And this is what has Kiyosaki concerned.
Yet few investors are paying attention … probably because it all seems far away and unrelated to their personal portfolio.
However, the pension problem has the potential to affect everyone everywhere.
The reasons are many, but the short of it is the problem is HUGE and affects millions of people.  The pressure for politicians to do SOMETHING is equally huge.
Peter Schiff says the odds of them doing the right thing are very small.
Our big-brained pals say it probably means 2008-like mega money printing and bailouts … except even BIGGER.
So what does all this mean to Main Street real estate investors?
Keep in mind that some of the biggest pension problems are states and local municipalities.  California and Illinois come to mind.
Unlike private corporations, public pensions don't have a federal guarantee.
But even if they did, Uncle Sam's Pension Benefit Guaranty Corporation (PBGC) is in trouble too.
According to this government report, the PGBC will be broke in 2026 …
" … the risk of insolvency rises rapidly … over … 99 percent by 2026." – Page 268
Sure, the Fed can simply print all the money needed to save the PGBC … and Social Security … and more … but at the risk of ruining faith in the dollar.
As we detailed in the Future of Money and Wealth, China's been systematically moving into position to offer the world an alternative to the U.S. dollar.
Will they succeed?  No one knows, but it's yet another story we're paying close attention to.
Meanwhile, unlike Uncle Sam, states and municipalities can't just monetize their debts away with a little help from the Fed.
Of course, we'll bet if the stuff hits the fan, the Fed will "courageously" attempt to paper over it … just like they did with Fannie Mae and Freddie Mac in 2008.
But many observers contend the Fed's recent inability to "normalize" either rates or their balance sheet means they might not have the horsepower.
In other words, it may take MORE than just the full faith and credit of the United States to persuade the world the dollar is still king.
Oil and gold might be more convincing.  Perhaps this explains some of Uncle Sam's recent foreign policy moves?
Of course, that's conjecture FAR above our pay grade.
But until the pension problem becomes a full-blown crisis and federal policy makers attempt to ride in on their white horses …
… cash-strapped states and municipalities are on their own … and likely to do desperate things in their attempts to stay solvent.
Some will adopt policies designed to attract new business and tax revenue.
But we're guessing most will push the burden onto consumers, businesses, and property owners.  That seems to be the way politicians roll.
So when you're picking states and cities to make long-term investments in, pay attention to the fiscal health of the local governments.
And if your tenants are counting on private pension benefits, they may not be aware of 2014 legislation allowing a reduction of those "guaranteed" benefits.
If YOU have any direct interest in private pensions, you should read this page.
You'll discover that plan participants can vote against a reduction. But even if most who vote reject it … if not enough people vote, it can pass anyway.
For retired carpenters in Southwest Ohio, benefits drop on April 1, 2019 … along with their ability to pay you rent.
The bad news is the pension problem is a slow-motion train wreck.  It's rolling over small groups of people a little at a time … but it's building momentum.
The good news is it's slow-motion right now, so  there's time to watch, learn, and react.
But Kiyosaki says it's a big deal that's probably going to get a lot bigger. 
From a real estate investor's perspective, some markets will lose, and others will gain.
Choose carefully.
Until next time … good investing!
More From The Real Estate Guys™…
The Real Estate Guys™ radio show and podcast provides real estate investing news, education, training, and resources to help real estate investors succeed.
---
Love the show?  Tell the world!  When you promote the show, you help us attract more great guests for 

your

 listening pleasure!
If you're relatively young, Social Security is probably just an abstract concept and another bite out of your paycheck.
But before you tune out,  consider that the U.S. Social Security program creates both problems and opportunities for real estate investors of ALL ages … including YOU.
Big picture …
Social Security and Medicare make up about 42% of federal program expenditures.  They're a BIG chunk of Uncle Sam's spending.
According to this Congressional Research Service report on Medicare and this Social Security Administration Trustees' Report … both are headed towards insolvency in the not-too-distant future.
That's bad.
Worse … both are "pay as you go" programs.  That's not our description.  That's exactly the way the U.S. government describes them.
The programs don't really have any money.
The only "assets" these programs have are YOUR taxes … and IOUs from Uncle Sam.  The CRS report explains it on page 5.
Of course, IOUs from Uncle Sam are also backed by taxes … and the Federal Reserve's printing press (which means inflation).
According to recommendations by the SSA Trustees in their report, the answers are … wait for it …
… raise payroll taxes and reduce benefit payments.  
Shocker.
You probably know payroll taxes are paid by working people (your tenants) and their employers.
Higher payroll tax obviously means less take-home pay to live on … including paying their rent to YOU.  So you may want to pay attention to the direction of payroll taxes.
But what about benefit reduction?  How does that matter to real estate investors?
There's the obvious impact on tenants who rely heavily on Social Security, disability benefits or Medicare to help them with their routine living expenses.
Reduction in subsidies means those tenants have less money to pay rent … and less flexibility to absorb increases to rent or other costs of living.
But there's a less obvious angle to consider … one we pay close attention to … and that's the Fed's printing press.
We trust at this stage of your financial awareness, you've heard of John Maynard Keynes, the father of the "Keynesian economics" you hear about.
Here's a long, but powerful statement made by Keynes in his book The Economic Consequences of the Peace …
"Lenin is said to have declared that the best way to destroy the capitalist system was to debauch the currency. By a continuing process of inflation, governments can confiscate, secretly and unobserved, an important part of the wealth of their citizens.  By this method they not only confiscate, but they confiscate arbitrarily; and, while the process impoverishes many, it actually enriches some. The sight of this arbitrary rearrangement of riches strikes not only at security but [also] at confidence in the equity of the existing distribution of wealth.
Those to whom the system brings windfalls, beyond their deserts and even beyond their expectations or desires, become 'profiteers,' who are the object of the hatred of the bourgeoisie, whom the inflationism has impoverished, not less than of the proletariat.  As the inflation proceeds and the real value of the currency fluctuates wildly from month to month, all permanent relations between debtors and creditors, which form the ultimate foundation of capitalism, become so utterly disordered as to be almost meaningless; and the process of wealth-getting degenerates into a gamble and a lottery.
Lenin was certainly right. There is no subtler, no surer means of overturning the existing basis of society than to debauch the currency. The process engages all the hidden forces of economic law on the side of destruction, and does it in a manner which not one man in a million is able to diagnose."
There's SO much we could say about that quote … but read it and re-read it a few times.   You'll view the news in a whole different light.
For now, let's get back to Social Security, inflation … and YOUR real estate investing …
As you can guess, cutting benefits overtly is not a politically popular solution.
Neither is raising taxes.
Yet according to the people in charge of these programs, that's EXACTLY what needs to happen.
And it is happening … but "in a manner which not one man in a million is able to diagnose."
That is … cutting benefits and raising taxes are both cleverly hidden inside how Uncle Sam and the Fed handle inflation.
When most people think of "inflation," they think of Uncle Sam's official gauge of inflation … the Consumer Price Index (CPI).
It's well known that the Fed has a stated goal of 2% per year inflation … every year … year in and year out.
That doesn't sound like much. And whether it's good or bad depends on which side of the coin you're on.
If you own real assets, you get richer in nominal terms.
If you use long-term debt, like mortgages, you get richer in real terms.
That's too big a concept for today, but one EVERY real estate investor should know like their name.  In fact, it's a big part of what Robert Kiyosaki will be talking about at our next Investor Summit at Sea™.
But just because you own properties doesn't mean you're home free (punny, we we know) because …
… for folks who don't have assets (like your tenants) … inflation means it costs more to live.  To see it in dollar terms, use Uncle Sam's inflation calculator.
Based on the CPI, a tenant in October 2018 would need $1,542 to purchase items that cost only $1,000 in October 1998.
That's means they need more than a 50% increase in take-home pay over 20 years … just to keep the SAME standard of living.
Similarly, for programs like Social Security … with  built in cost of living adjustments (COLAs) … a $1000 benefit in 1998 now costs Uncle Sam $1542.
No wonder the debt is swelling.
Of course, it didn't take Uncle Sam long to figure out keeping the CPI lower than real-world rate of inflation, would effectively cut benefits without political fallout.
In other words, as Peter Schiff often points out, the CPI probably UNDER-reports the ACTUAL rate of inflation … which means the reality is even harder for the working class than the CPI indicates.
So it's important for investors of all types to get the best measure of real-world inflation possible.  And the CPI is arguably not it.
That's why many investors turn to Shadow Stats or the Chapwood Index.
The Chapwood Index is handy for real estate investors because it breaks inflation down by city.  That's important because unlike stocks, bonds, and commodities … real estate is a LOCAL investment.
Here's where it all comes together …
Even though Uncle Sam is motivated to keep inflation LOW for CPI purposes, they have no choice but to print gobs of dollars to fund the huge and growing debt and deficit.
Meanwhile …
Income producing, leveraged real estate is arguably (and by far) the safest, most powerful hedge against long-term inflation.
But again, rental property investors must stay alert to the pressure inflation puts on their tenants.
Remember … just because nominal GDP is growing, it doesn't mean your tenants are getting more purchasing power.
So be careful to select markets, product types, and tenant demographics that fit well into what's happening in the big picture.
Until next time … good investing!
More From The Real Estate Guys™…
The Real Estate Guys™ radio show and podcast provides real estate investing news, education, training, and resources to help real estate investors succeed.
---
Love the show?  Tell the world!  When you promote the show, you help us attract more great guests for 

your

 listening pleasure!
There's been lots of talk in the news lately about how and why rents are rising.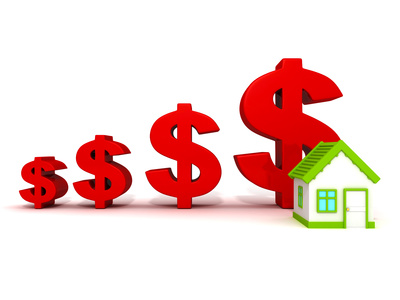 Of course, if you're already a landlord, that's not bad news.  And those who invested in residential rental property a few years back hit the trifecta of low purchase price, falling interest rates and rising rents.
But that was then and this is now.
Is the party over?  Did you miss the boat?  What's happening today…and where are things headed?
All great questions!
Squeezing their way into The Real Estate Guys™ studio to look for answers in this edition of Clues in the News™:
Your plum of a pontificator and host Robert Helms
His orange-you-glad-he's-not-the-host co-host Russell Gray
We like to look at the news for a lot of reasons.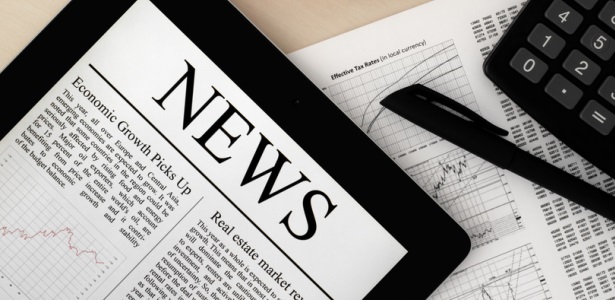 First, the news helps us see the big picture events which affect our real estate investing.  And we're especially interested in anything that affects our rental income, our interest expense, or the supply and demand of properties.
Real estate investors tend to live in their own little world…finding deals, servicing tenants, managing cash flow and dealing with vendors.
It's EASY to get lost in the weeds and miss a macro-trend that could have a HUGE impact on your business.
For syndicators, the news provides insights into the concerns and competing opportunities your investors have.  When you are well-informed, it makes a positive impression on the people who are…or are considering…investing in you.
For this episode we hone in on reports of things that have the potential to put the squeeze on the rising rents so many landlords have been enjoying.
U.S. Health Spending – $3.1 Trillion a Year and Growing
One thing we like about real estate…especially residential real estate…is keeping a roof over their head is a HIGH priority to tenants.  That means with all the things competing for their available income, landlords are high on the list.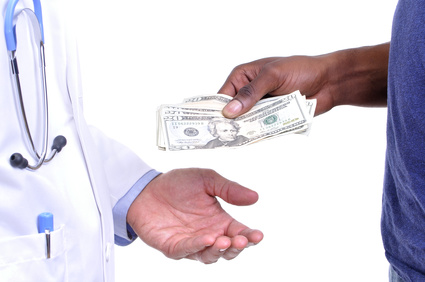 However, healthcare is pretty high on the list too.  And with the new Obamacare mandate forcing everyone to buy insurance or pay a penalty, more of a tenant's available money is going to healthcare.
This article also says out-of-pocket expenses are on the rise too.  Which, again, means more competition for available cash flow…and a potential restriction on the rising rents trend.
The GOOD news is that if you own property in an area with a strong healthcare industry, your local employment and wages might be above average.  So there's always a silver lining.
Social Security Disability Fund to Run Dry Next Year
With nearly 100 million people deriving some form of income from the U.S. government, the odds are high that some of your rental income comes from government sources.  So it's smart to pay attention to any potential cuts.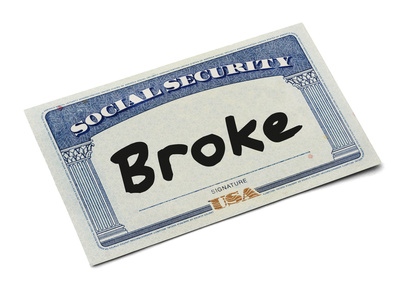 And with the substantial increase in people on disability provided through the Social Security Administration, it's pretty big news when the trustees are reporting there will be NO cost of living adjustments in 2015…and the Social Security Disability Fund will be BROKE by the end of 2016.
Will Congress allow the fund to go broke?  Probably not.
But if they don't handle it soon, an AUTOMATIC 19% cut kicks in…the same way the mandatory "sequestration" cut in the general budget kicked in when the government couldn't pass a budget.
If you have tenants who rely upon Social Security disability payments to help with rent, the next year or so could mean a squeeze for your tenants, and therefore for you too.
From Rents to Haircuts, Americans Start to Feel Price Hikes
For some reason, The Fed has been trying to get inflation up to at least 2 percent.  Looks like it might be working.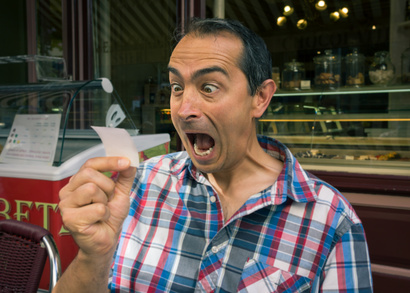 And while it's been nice to see the upward pressure on rents, when it hits our tenants' pocketbooks in other "essential" areas…like haircuts, healthcare and coffee…it means the tenant gets squeezed.
You can only squeeze so much before something's gotta give.  And that something might be your ability to raise rents…or even maintain the rents you've raised already.
Of course, all of this presumes your tenant's have a paycheck to divvy up.  So this next headline also caught our attention…
Layoffs Surge As Oil Price Outlook Remains Sober
Falling oil prices were supposed to be a big boon to consumers.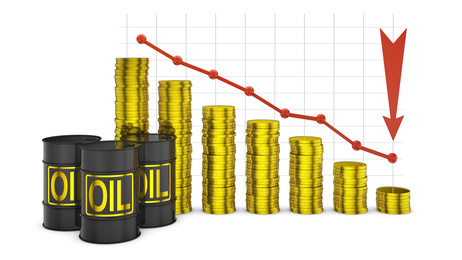 But with reports of inflation kicking in and gasoline prices not falling as far or as fast as oil prices, it doesn't seem like cheaper oil has meant lower living costs for everyday people…like your tenants.
On the other hand, the oil industry had arguably been the brightest star of employment over the last several years.  But with oil prices depressed, not only has the job growth stopped…it's going backwards.
And as we emphasize on The Real Estate Guys™ market field trips, certain industries are employment magnifiers because they funnel money into a region from outside.
So not only does the primary industry create jobs, but the revenue it generates purchases supplies and services from secondary or support industries.  These are sub-contractors, parts and materials suppliers, and vendors of all kinds.
But it's even bigger than that…because the employees of BOTH the primary and secondary industries ALL consume local retail services, such as restaurants, dry-cleaners, automotive sales and service, healthcare and yes…residential real estate.  These tertiary industries also provide local jobs.
So if it employment is MAGNIFIED by the growth of a PRIMARY industry like oil…what happens when layoffs occur at the primary level?
That's right.  The LAYOFFS ARE MAGNIFIED too.
So as strategic real estate investors, it's important to consider where your rental income REALLY comes from.  And how these news headlines could trickle down to YOUR bottom line.
But lest you think it's all gloom and doom, it's important to remember that there's always opportunity.
And while not really a headline, a recent newsletter we subscribe to from a new contributor to The Real Estate Guys™ blog brought us this news:
A New Opportunity to Build New Detached Homes for Rent
John Burns Consulting provides intelligence to the real estate development industry.  They point out that 10 percent of homes are purchased by real estate investors…like you.
But until recently, new home builders ignored this segment of buyers in favor of selling to owner occupants.
Well, a funny thing happened on the way to the bank…residential home ownership has fallen to a nearly 40 year low.
So builders had realized they might want to serve the growing segment of the market…landlords.
And there are a LOT of reasons to be excited about a better opportunity to buy brand new homes designed with the landlord in mind.
First, tenants prefer…and will pay more for… a brand new home.  That improves your gross income.
Also, brand new homes have NO deferred maintenance.  This keeps your capital expenditures low at acquisition and for the first several years of ownership.  So you add lower expenses to your higher income.
So far so good.
Add to this that the smart builders will value engineer their products to provide a lower cost without a corresponding loss of rent-ability.  That is, the amenities which a home BUYER requires…at extra expense…are less important to renters.
This means you pay less for the same rental income.  Nice!
So even though there are headlines which point out some of the challenges, we know that the flip side of every problem is an opportunity.
This could explain…
Why Most Americans Are Investing in Real Estate, Not Stocks
According to this article from CheatSheet.com, a recent Bankrate.com survey says Americans' first choice for investment is…real estate.
Makes sense to us.
So listen in as we discuss these and other topics as we search for Clues in the News™!
Listen Now:
The Real Estate Guys™ radio show and podcast provides real estate investing news, education, training and resources that help real estate investors succeed.