In a financialized economy, it's easy to obsess over the dollar, Bitcoin, gold, forex, the Fed, interest rates, stock indexes, etc.
Financialization is when an economy emphasizes making money from money … as opposed to making money from making things.
Think of it as the difference between Wall Street and Main Street.
But there's currently a subtle shift taking place we think is noteworthy.  We call it …
Trump-style Trickle-down
It's said Donald Trump got elected by working-class people … those who aren't at the financialization party.
These are folks whose manufacturing jobs trickled overseas for the last three decades.
When you're underemployed with no savings, you can't play financialization.  Your balance sheet is missing all those paper assets being pumped full of air from cheap money.
Wall Street's trickle-down has been Main Street's "bleed out."
Does 3-D printing trump paper printing?
When we first asked then-candidate Trump about his plan for the American real estate dream, he simply answered, "Jobs."
Since then, Trump has been emphasizing manufacturing jobs.  We think the distinction is important.
Manufacturing jobs … or the lack thereof … is something multi-time Summit at Sea™ faculty member Peter Schiff has railed about for years.
Peter insists no economy can print its way to prosperity.
Peter contends a prosperous economy MUST produce things …  and not just blow up paper asset bubbles.
Simply making money from money isn't enough to keep Main Street off the welfare rolls. There's no role for them in play in a financialized economy.
Main Street needs good-paying jobs … the kind that come from production and not just consumption.
For residential real estate investors, it's more than just a philosophical discussion.
It's central to strategically selecting the right geographic markets, demographics, and product-types.
After all, real estate is about the local economy … and the flow of cash from productivity into rents.  In short, the best tenants have jobs.
Not all jobs are created equal.
While any rent is good, to really understand your real estate investing, it's a good idea to look further up the food chain … to see what's trickling down and from where.
People who pour coffee, clean clothes, mow lawns, cut hair … activities we call tertiary employment … usually do so for folks with primary or secondary employment.
So if Acme Manufacturing sub-contracts to Dan's Welding … and Reuben the welder is buying coffee from Bonnie the barista (your tenant) …
… where does YOUR rent REALLY come from?
And what's the core economic strength of the local economy … the coffee shop, the welding shop, or the manufacturing company?
What happens to the local economy if Acme moves away?  Who does Reuben weld for so he can buy coffee from Bonnie?
Sure, Acme might not be the only primary employer in the market …
… but if the reasons Acme moved also motivate others to leave … the market loses eventually its anchors and starts to bleed out.

Financialization vs Industrialization
"Trickle down" can be a polarizing term.  But it doesn't mean the same thing to everyone.
President Trump has the White House, so whether we like or agree with him or not, he's pulling the levers and we aren't.
After a year of observing, it seems like Trump's got his own version of trickle-down and is pushing it forward.
Trickle-down Reagan-style was running up the debt and military spending, which pumped lots of cash into the economy and created a boom.
Yes, tax reform was involved … which blew up real estate and the savings and loan business.  But that's a discussion for a different day.
Reaganomics "worked" because starting out, the US had a good balance sheet, lots of manufacturing capacity, and high interest rates.
Just like a household with very little debt, lots of income, and adjustable rate loans in a falling rate environment …  you can rack up a LOT of debt for a long time before it starts hurting.
Trickle-down Greenspan / Bernanke / Yellen style was financialization.  De-regulation opened the door, but cheap money from the Fed fueled it … and continues to.
Advocates of trickle-down financialization say pumping up paper assets will make uber-rich people uber-richer … on paper.
Then, the theory goes … the uber-rich will lend to Main Street, who will then spend on Main Street … and eventually the cheap money ends up with Bonnie the barista.
Sounds a little like leftovers to us, but you can decide for yourself if it's working.  We think Trump's shocking win says Main Street didn't think so.
Trickle-down industrialization appears to be Trump's game plan.
The idea is to create an environment attractive to Acme Manufacturing to start, return, and expand … on Main Street.
It's a mix of Reagan-style tax cuts and military spending, more Greenspan / Bernanke / Yellen-style cheap money pumping the stock market …
… but it's all strategically aimed at boosting domestic manufacturing.
If Trump can get his agenda implemented, only time and math will tell if it works.
Oh, and about that math …
How do YOU measure success?
Now that we've got you jazzed about… okay, moderately interested in … paying attention to the direction of domestic manufacturing …
… we're going to complicate things ever so slightly. But for good reason!
We live in a world of perverted units of measure.  It's something Steve Forbes warned us about the very first time we talked to him.
Most reports we read measure productivity in dollars.  But a fluctuating dollar can give false readings.
Think about it …
If your business produces 1,000 widgets per month at $100 each, you have a $100,000 per month business.  Good job.
If inflation (a falling dollar) causes your widgets to go "up" to $120, you're a $120,000 per month business … BUT, your production is the SAME.
Have you grown?  Not in terms of real production.
THIS is why it matters to real estate investors …
If at the $120 price, 10% of your customers can no longer afford your widgets, your production falls by 10% to only 900 widgets per month.
At $120 each, 900 widgets sold is $108,000 per month.
Hmmmm …
Measuring in dollars, your business is UP by 8% … from $100k/mo to $108k/mo.  Your look good on paper (there's a lot of that going around) …
But by production, you're DOWN by 10% …  so you need 10% less labor, supplies, space, sub-contractors, etc.
It's like reverse-trickle down, but not really.  Money isn't flowing up.  It's really more like bleeding out.  This is why some folks don't like inflation.
Here's the point … and thanks for sticking with us …
The U.S. economy looks good … measured in dollars.  But some say there's still a LOT of work to get real productivity up.
Still, the November jobs report had a ray of sunshine with a spike in manufacturing jobs …  and this article says U.S. manufacturing executives see growth in 2018.  Good.
But if those indicate this is the front-end of trickle-down industrialization that brings prosperity to Main Street, it could be a fun ride for real estate investors.
We'll keep watching … and so should you.
Until next time … good investing!
---
More From The Real Estate Guys™…
The Real Estate Guys™ radio show and podcast provides real estate investing news, education, training, and resources to help real estate investors succeed.
Although real estate investors deal with real assets and not volatile holdings, we think it's crucial to understand the larger economic picture.
We've been attending Freedom Fest since the 2008 financial crisis.
Conventions like Freedom Fest bring together leaders of all types and set the stage for respectful dialogue between smart people with varying opinions.
We're thrilled to bring some of those smart people on the show today and get their insights on U.S. and world economics.
A disclaimer … our guests today lean right, politically. The Real Estate Guys™ don't endorse any political viewpoint.
Whichever side of the spectrum you stand on, we recommend you step back for this episode … and look at the information presented from the edge of the coin, objectively.
In this episode of The Real Estate Guys™ show you'll hear from some pretty smart guys:
Your freedom-loving host, Robert Helms
His fun-loving co-host, Russell Gray
Billionaire publisher, Steve Forbes
Legendary investor, Jim Rogers
Economic pundit, Peter Schiff
---
Listen
---
Subscribe
Broadcasting since 1997 with over 300 episodes on iTunes!
---
Review
When you give us a positive review on iTunes you help us continue to bring you high caliber guests and attract new listeners. It's easy and takes just a minute! (Don't know how? Follow these instructions).
Thanks!
---
Steve Forbes
We hope you're already familiar with Steve Forbes, head of one of the world's most influential business magazines (and two-time presidential candidate in the U.S.!). We asked Steve for his thoughts on the world of media.
Steve shared a quote from his grandfather, B. C. Forbes, the founder of the magazine, who said, "The purpose of business is to produce happiness, not pile up money."
"I always try to remember the spirit of Forbes," Steve told us. That means adapting to the age of online media and "fake news."
"Businesses have an incentive to get their message out there," said Forbes. Forbes publishes approximately 110,000 articles a year on the web, always aiming to maintain a unique angle … one that doesn't resort to tabloid journalism.
We asked Steve how people can be smart consumers of media. "Compartmentalize when you read the news," he told us, "and concentrate on what's actually being done."
For example, Steve sees exciting things happening in the areas of deregulation and tax cuts. He's keeping his eyes peeled to see what will happen.
What does Steve think about the state of real estate investing in the U.S.? "Location, location, location!" (We agree wholeheartedly.)
"In a vibrant economy, people want spaces to work and live," Steve said. "Prosperity solves a lot of problems and covers a multitude of sins."
Jim Rogers
Jim Rogers is a legendary investor, and we've been itching to do an interview with him for years. We asked him for his thoughts on the state of today's markets.
"Interest rates have never been this low," Jim told us. "The central banks have made mistakes. Debt has gone through the roof across the world."
His conclusion? "The next time we have a problem, it will be worse than 2008 because there's so much debt."
What do U.S. investors need to know about the global picture? "All investors have to understand the world now in 2017," Jim said. He advised investors to think … which nations have the largest economies? Which nations are the biggest creditors? A clue … all these countries are in Asia.
And which are the largest debtor nations? "Look out the window," Jim said.
What can folks do to stay sharp in a multi-media world? Jim had a few words of advice. He told us investors need two essential things … knowledge and judgment.
How can investors obtain both knowledge and judgment? Read and listen to a lot of different media types from different sources and countries. "You won't understand just by reading the American press," he said.
Once you obtain a wide variety of perspectives, that's when you use your judgment to sort out what makes sense.
And what about real estate? "Many cities are in a bubble right now. But in rural areas, there isn't quite as big a bubble," Jim told us. He sees the most promising opportunities in agricultural investing (a topic we love to discuss!).
"I don't know how to farm," Jim admitted. Luckily, there are many ways for non-farmers and small investors to align themselves with agricultural investments today.
How about gold and silver? "I own it. I haven't been buying it since 2010. I hope I'm smart enough to buy a lot at the right time," he said.
Jim predicts that people will eventually lose confidence in paper money. When that happens, he says people will buy land, gold, and silver. "Why not start today!" he said.
Peter Schiff
We asked Peter what's changed and what's new since the advent of the Trump administration? "Not much has changed with Trump," he said.
He told us he sees a lot of talk and very little action, a lot of hypocrisies.
What about the Fed's interest rate hike? "They've raised rates, but not much." Peter noted we're at the same levels we reached at the bottom of the housing recessions and told us the Fed's talk of quantitative tightening is "a bunch of talk."
In an age of conflicting reports, what does he think investors should pay attention to? "Actually look at the markets," Peter advised. "Look at the dollar, the price of gold. There are still lots of bubbles in the market."
He noted recent high-profile disasters happening in the stock market and the possibility of less market protection from the Fed. "The key is to pay attention and be prudent."
What can investors do in tiring times? No. 1, "Diversify out of the U.S. dollar," said Peter. "The dollar is a tailwind for foreign stocks, which will be a safe haven."
We also asked Peter about the advantages of obtaining residency and doing business in Puerto Rico. He has first-hand experience … he lives there with his wife and kids.
"What people don't understand is that Puerto Rico holds all the benefits of being in the U.S. without the cost," Peter said. Residents of PR don't have to pay federal income tax and gas tax, Obamacare penalties and taxes, or tax on capital gains.
Choosing the right ingredients for your investment blender
While none of our three guests today are primarily real estate investors, they possess a wealth of knowledge on business trends and economics.
These guys study the key components of what you put into your own investment blender … taxes and investing, owning property, job markets, financing, and more.
We love talking to knowledgeable people like Steve, Jim, and Peter because they take those essential components of the U.S. market and try to figure out where we'll be years in the future.
If you're trying to build a real estate empire, there's nothing more important than being well-informed about a market you might be married to for years or decades to come.
We hope you were taking notes … because like we always say, education is the path to effective action!
---
More From The Real Estate Guys™…
The Real Estate Guys™ radio show and podcast provides real estate investing news, education, training and resources to help real estate investors succeed.
Tax policy can be a VERY polarizing issue.  Just think about what happened in Boston in the late 1700's.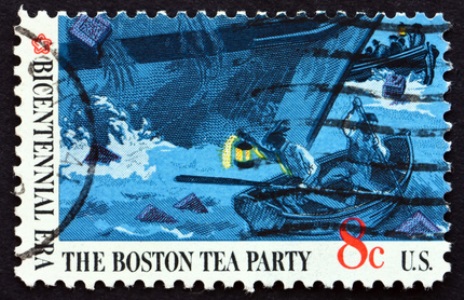 However, tax considerations play a big role in the decisions real estate investors make when choosing markets, financing structures and hold terms.  All diligent real estate investors spend a lot of time with their tax strategist to manage their portfolios for optimum tax benefit.
But most of that work is done inside the tax code…which grows out of the tax statutes passed by Congress…which grow out of tax philosophy, AKA tax policy.
Working backwards… tax policy is what gives birth to the tax code.
So if tax POLICY changes, then it will directly affect the tax CODE…and YOUR strategic investment decisions.
And it's not just you, the small time real estate investor, who's affected.  There's also the big REITs, hedge funds and mega-millionaire real estate investors.
But it's even BIGGER than that.
Consider how tax strategy impacts the decision making of corporations, small businesses and bond investors (where much of the money we borrow to buy real estate comes from).
So any proposed tax reform, whether we agree with it or not, has the potential to DIRECTLY impact the flow of capital, the expansion of supply and the formation of jobs…in YOUR local markets.
To talk about the current state of tax reform as the U.S. heads into a major election year:
Your well-formed host, Robert Helms
His deformed co-host, Russell Gray
Tax reform activist and author, Grover Norquist
Billionaire, author, former presidential candidate, Steve Forbes
If you're familiar with our guests, you already know they share a particular slant when it comes to tax reform:  smaller and simpler is better.
You may or may not agree.  That's okay.  While Steve Forbes and Grover Norquist may want to persuade you to their particular philosophy, that's not what this episode is all about.
The fact is that we're headed into a major election year.  It's one that promises to include heated debate about how best to improve the state of the U.S. economy.
And a big part of the discussion will include what to do about the enormous and complicated U.S. tax code.
If Donald Trump is right when he says all the politicians do is talk but nothing happens, then maybe you don't need to pay much attention.  After all, the tax code hasn't changed much since Ronald Reagan pushed through the Tax Reform Act of 1986.
BUT…if you're a geeky student of economic history like we are, you may recall that quite a few MAJOR events occurred in the wake of the last major tax reform…such as the Black Monday stock market crash of 1987 and the real estate bust of 1989.
However, we're not here to dissect the 1986 tax reform act.  We encourage you to go back and study it for yourself.
The point right now is that MANY inattentive investors…both real estate and stock…got CRUSHED by the ramifications of tax reform.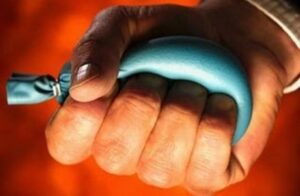 It's called The Law of Unintended Consquences.  We call it the "squish" factor.
If you've ever squeezed a balloon in your hand, you know that under pressure the volume of the balloon will move…sometimes very rapidly…and pop out someplace.  But you can't always predict when and where.
Sometimes politicians mean well (stop laughing…sometimes they do)…but the road to you know where is often paved in good intentions.
Again, we're not saying tax law should or shouldn't be reformed.
But if tax reform actually happens, it often means good and bad things happens…some anticipated and some not.
All that to say, we think paying attention to the potential for serious tax reform is an important use of time…especially when political change is in the air.
So we decided to sit down with two of the most outspoken proponents of tax reform, Grover Norquist and Steve Forbes.
Grover Norquist is the President of Americans for Tax Reform, an organization that was formed in 1985 at the request of then President Ronald Reagan for the purpose of advocating for the tax reform which was eventually enacted in 1986.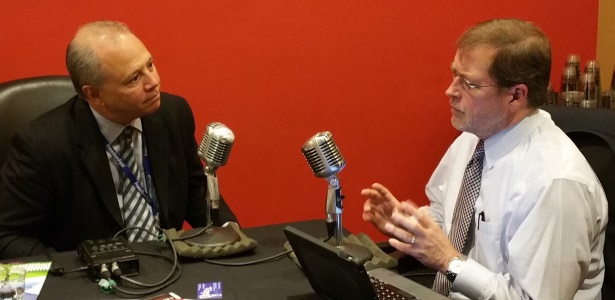 In a nutshell, the objective is to reduce the burden of taxes on the private sector so those resources can be redirected to more productive uses.
The thesis is that less tax means more growth, so even though the percentage of tax is a smaller part of GDP, the actual taxes collected are higher.
Does it work?
For our purposes, it doesn't matter.  What we want to know is how businesses and individuals respond to it…or are likely to.
Norquist advocates for a lower corporate tax.  He says at 35% (which is higher than both Greece and France), the current corporate tax rate is a de-motivator for economic growth and job creation in the U.S.
So Norquist wants to see the corporate tax pushed down to 20%, which he says is about "average" among the major developed nations.  At this rate, he says, the U.S. is on a level playing field to attract and retain major employers.
Our question is…and if you know any CEOs or if you are a CEO of a major company, please let us know…what do CEOs think?  Will a lower corporate tax motivate corporations to stay, expand or move in to the U.S.?
We want to know because where jobs are likely to grow and stay is a very important consideration when choosing which geographic markets to invest in.
Norquist also favors the elimination of taxes on savings and investment.
This is the exact opposite of the reported position of presidential hopeful Hillary Clinton.  She's calling for an INCREASE in capital gains tax…to nearly 40%.
However, Clinton says this will only affect the .5% who earn more than $412,000 a year.
(Note: You should go look up how many people the original income tax was supposed to affect…and compare it to how many are affected today…)
But if you flip houses, it's easy to get over $412,000 a year in total income.
Think about how paying DOUBLE the capital gains tax would affect YOU.  Would you be able to do more…or less?  Would create more work for your teams…or less?  Would the higher tax create more jobs…or less?
Our next guest, Steve Forbes has a very simple proposal…one he's been advocating for nearly 20 years.  One thing you can say about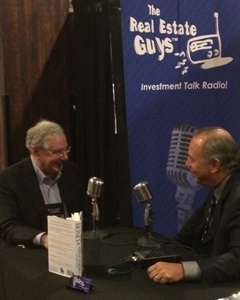 Forbes…he's persistent.
Steve Forbes' proposal is to simply implement a flat tax.  It's an idea that GOP presidential hopeful Rand Paul is advocating for.
Forbes' contention is that a flat tax frees up about 6 billion hours a year currently dedicated by businesses and individuals dealing with today's highly complex tax code.  He believes when this time and effort is redirected into innovation and production, job creation wouldn't be far behind.
We don't know which, if any, tax proposal will ever see the light of day…or if one does, what at the actual effect will be.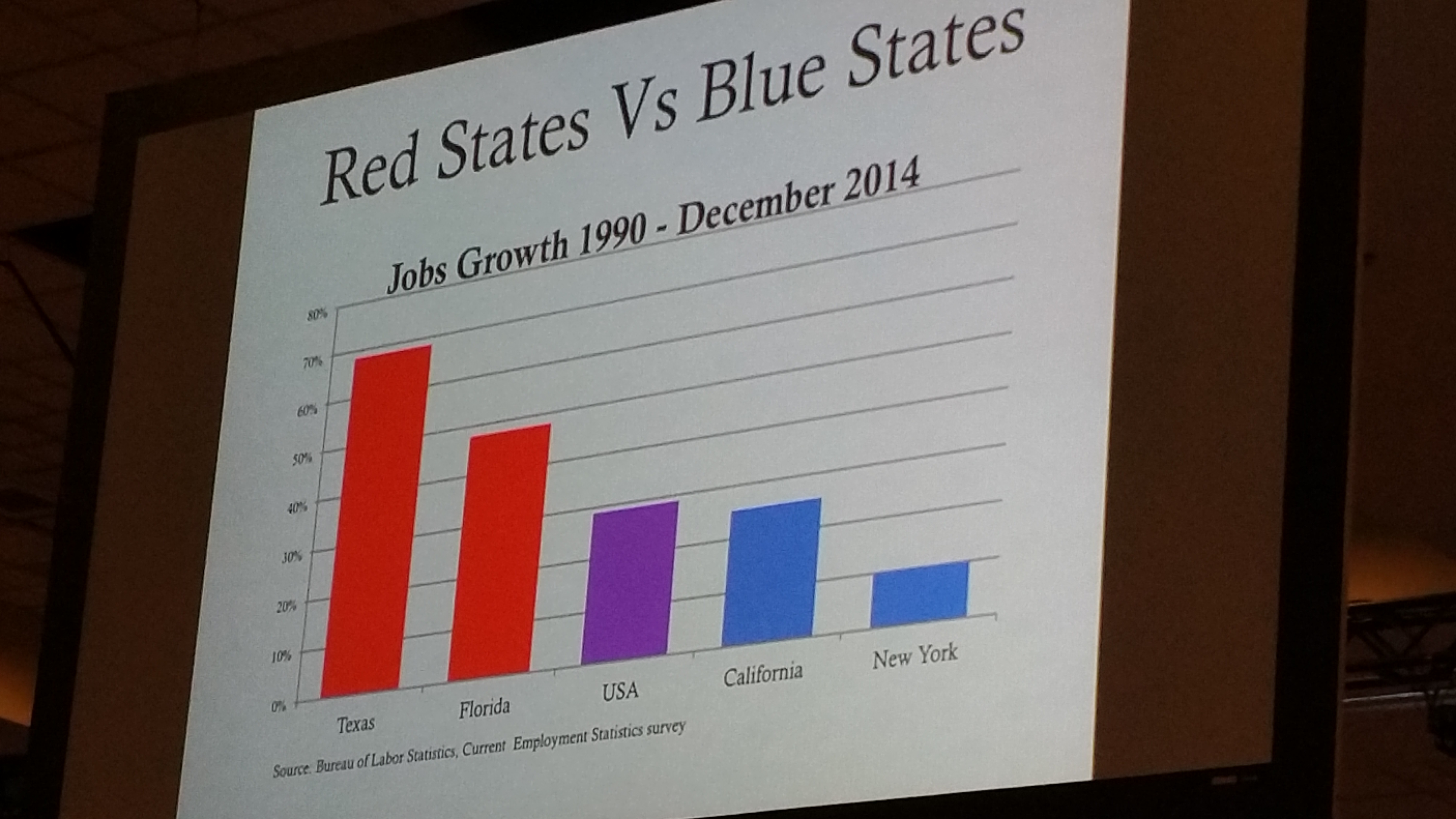 But we do know what of the four largest states in the Union…which are New York, California, Texas and Florida…two have gained the MOST jobs over the last decade while two have LOST the most jobs.
According a data we say presented by economist and former Wall Street Journal editor Stephen Moore…New York and California are the losers, while Texas and Florida are the winners in terms of both job growth AND net migration growth.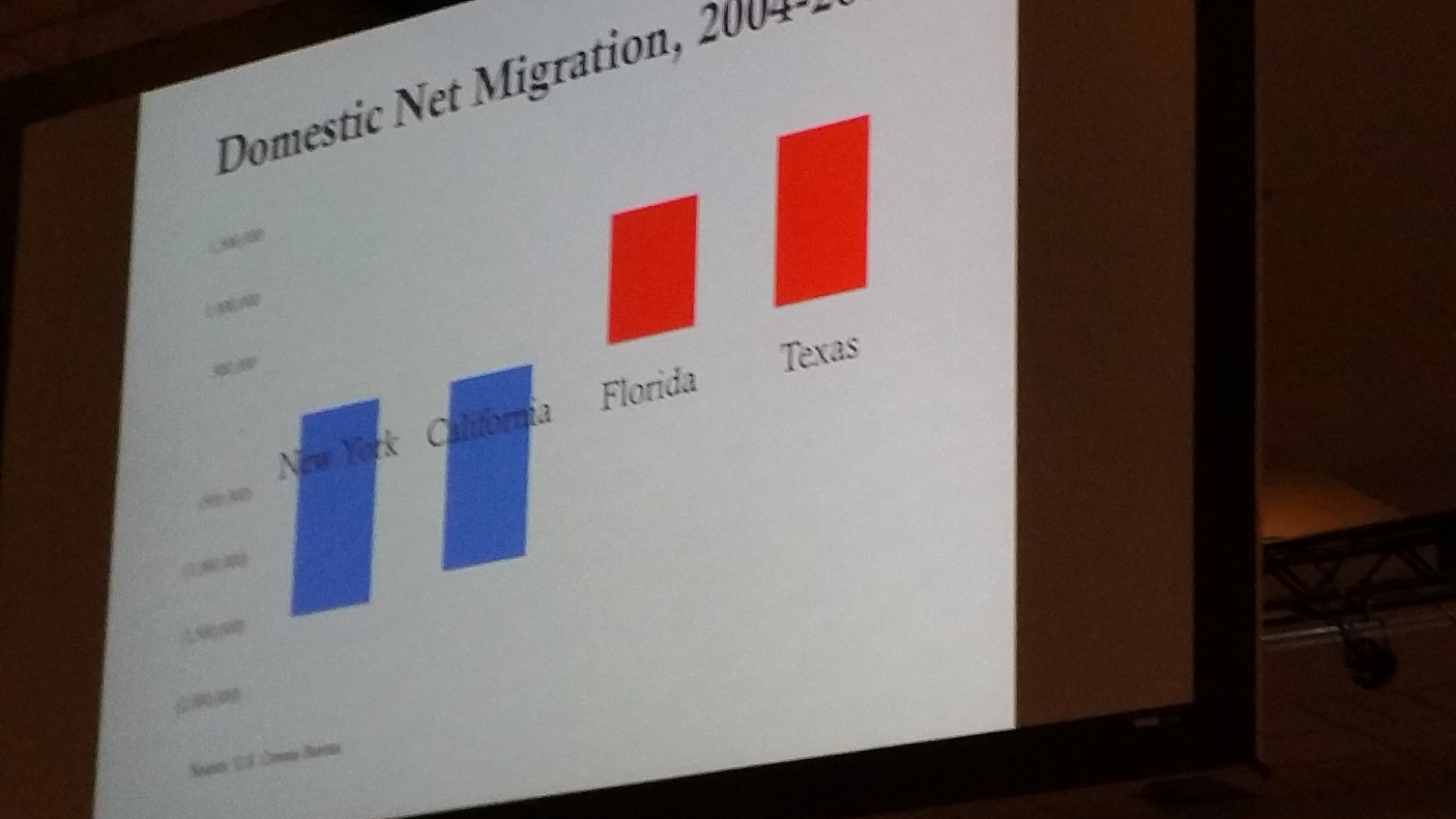 And it so happens that the losers happen to have the HIGHEST tax burden, while the winners have NO state income tax.
Coincidence?  Maybe.
But if you've been watching TV lately, you may have seen ads for StartUp NY, which is a state government sponsored initiative that "offers new and expanding businesses the opportunity to operate tax-free for 10 years" as a way to create jobs in New York.
They say imitation is the highest form of flattery.  So perhaps this is New York's way of tipping its hat to Texas and Florida?
We don't know.
But we do know that two of the BEST real estate investment markets have been Texas and Florida.  Not surprising since people and jobs are the two biggest factors which drive real estate.
The bottom line is that tax policy affects real estate investors…so it's worth paying attention to.  Especially in a major election cycle.
So tune in and listen to what our expert guests have to say about some of the current tax reform proposals being floated around…and consider how any such reform might affect you and your real estate investing.
Listen Now: 
The Real Estate Guys™ radio show and podcast provides real estate investing news, education, training and resources that help real estate investors succeed.
Money is such an interesting topic.  It really is the lifeblood of human society.  It's the repository of human production and the means by which value is exchanged.  Money does in fact make the world go 'round.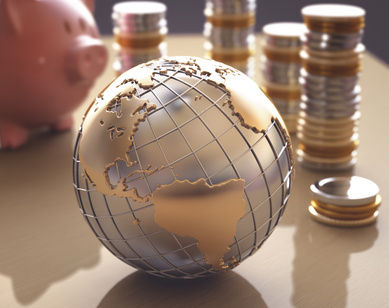 For real estate investors, and really any other investor, business owner or laborer, productivity, cash flows and net worth are all denominated in some form of money.
Of course, over history and around the world, money takes different forms.  And depending on when and where you're from, you look at money through a specific paradigm.
For 70 years, the U.S. dollar has been the world's reserve currency.  As such, the dollar has become the universally accepted unit of value through which virtually everyone around the world engages in commerce.
You may be able to do business at the street level with local currency, but when big corporations or governments do business, it almost always goes through U.S. banks and U.S. dollars.  And it's been a powerful source of U.S. hegemony (influence over other countries) for decades.
But many people believe the dollar's reign as the dominate currency may be coming to an end.  Even if it doesn't, technology, global power shifts, and modern monetary theory are all affecting the dollar's value and utility.
And because the production and accumulation of money is the main purpose behind most real estate investors daily activities, we thought it would be a good idea to talk about the future of money.
Enriching the conversation about currency, coins and crypto-currency:
Your on-the-money host, Robert Helms
His-cryptic co-host, Russell Gray
Billionaire businessman, political pundit and best selling author, Steve Forbes
Currency fund manager, Axel Merk
Precious metals expert and entrepreneur, Anthem Blanchard
When you have billions of dollars, we're guessing you pay close attention to their value.  So when billionaire Steve Forbes puts out a book called Money – How the Destruction of the Dollar Threatens the Global Economy and What We Can Do About It, we're interested in hearing what he has to say.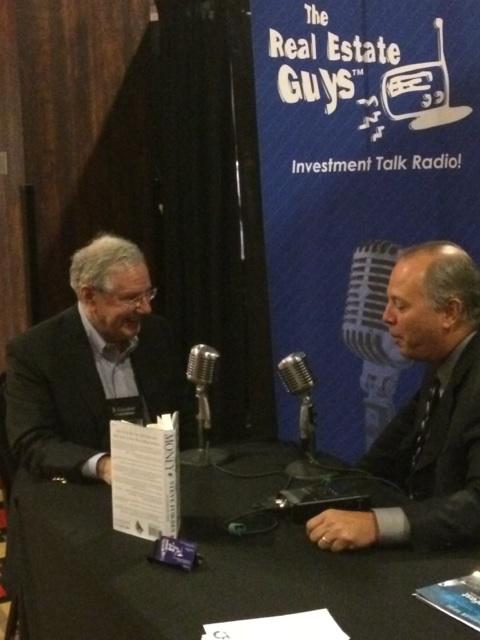 Fortunately, Steve was kind enough to sit down with us to talk about it, so we turned on the microphones so you could listen in.
The short of it is that an unstable dollar means an unstable economy.  The analogy Steve uses is time.
Consider what your calendar planning would look like if each day you woke up, the number of seconds in each minute was being changed.  Some days there are 60 seconds in a minute.  Other days, there are 75 seconds.  Sometimes there are only 45 seconds.
When you start calculating the value of hours, days, weeks and months using these floating value minutes, you can imagine how confusing and chaotic your schedule would be.
You'd probably miss more than a few appointments because you'd invariably end up in the wrong place at the wrong time.
It's not hard to see that when the dollar's value is constantly shifting, investors and businesspeople invariably end up with money in the wrong place at the wrong time.
Austrian school economists call this a misallocation of capital or a malinvestment.  Later, when adjustments are being made to realign monetary values with real values, this misplaced capital is revealed.  And it's usually a painful "correction".  Can you say 1929, 1987 or 2008?
Sadly, lots of people are wiped out when these events occur.  Then politicians get angry and slap more regulations on business and investing.  And central banks print more money to paper over the losses and reduce the pain. Everyone feels good for a moment because they feel like something is being done.
But history tells us it doesn't work.  In fact, history says it makes it worse.
Why?
Because the REAL problem was never addressed.  The real problem is unsound money.  Unsound money is inherently unstable, and leaves investors and businesspeople guessing about values and risk.  A case in point is the 2008 real estate crash.
The post mortem on the 2008 crash reveals that the gobs of cheap money created to paper over the dual whammy of the tech bust and 9/11 attacks ended up fueling a bond bubble that blew up.
It's a big topic, but worthy of short review.  After all, what's the point of riding this next wave of rising real estate prices only to get slapped down hard in a few year because you weren't paying attention?
So all the cheap money pumped into the system in 2001 needed a home and Wall Street began creating investments.  They started by packaging up loans (mortgage backed securities) and selling them as assets to investors.  It satisfied some demand, but it wasn't enough.
So Wall Street needed to make more loans and started lending to people who really couldn't afford to pay back.
But because it was a pump and dump operation, Wall Street buried the sub-prime loans inside big pools, then sliced the pools up and sold them off in pieces so no one could really see what was inside.
It was like pulling the pin on a hand grenade.  You know it's going to be ugly, but you know you can toss it to the next guy before it blows up.
These mortgage backed securities (MBS) sold like hot cakes.  Remember, there was all kinds of cheap money in the market and it needed a home.  But when there weren't enough real borrowers, qualified or not, Wall Street needed to create more investments to sell anyway…so they came up with derivatives.
Think of derivatives like clones of the original.
Derivatives look real, but there's no actual borrower or property.  The "investment" is just a contract that says this piece of paper will be worth the same as the original piece of paper (the one with the real borrower and property attached).   This concept of creating "assets" out of nothing is a common theme in modern day finance…right down to the greenback in your wallet…
And as long as everyone believes the clone is just as good the original, AND the original borrower pays so the original paper performs, no one knows that it's all just a big fraud.  Really, it's no different than a common Ponzi scheme.  It all seems okay until you run out of suckers.
Of course, we all know what happened.  Joe Sub-Prime couldn't handle the interest rate increase two years into the loan.  By then the originator of the bad loans had long since sold them and moved on.  And when Joe Sub-Prime defaulted, the original paper and ALL the derivatives indexed to it went bad.  In other words, the whole house of cards collapsed.  It was a financial train wreck of epic proportions.
It all happened because of unsound money.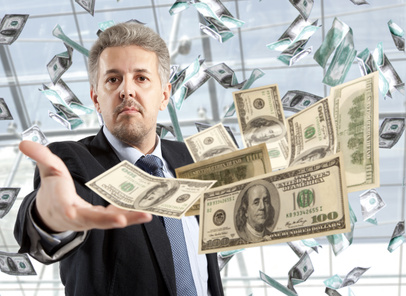 You see, unsound money can be conjured out of this air.  It's like having a credit card with no limit.  There isn't anything to stop a constant expansion of money…at any pace.
And just like 2002-2007, it's all great…right until it isn't.
Sound money on the other hand, CANNOT be conjured out of thin air.  It must be backed by something real, which is limited in supply.  Which means that the price of it (interest rates) reacts to supply and demand.
And when too much money is being used, it gets more expensive.  This regulates how quickly money can be metered into the economy.
Obviously, it's a big topic.
Steve Forbes is calling for a gold-backed dollar.  At least partially.  His point is that the dollar needs to be stabilized or the world is not going to continue to use it as the reserve currency.
THAT would be a BIG PROBLEM for U.S. dollar holders.  And it's something we're paying VERY close attention to.
Which bring us to Axel Merk…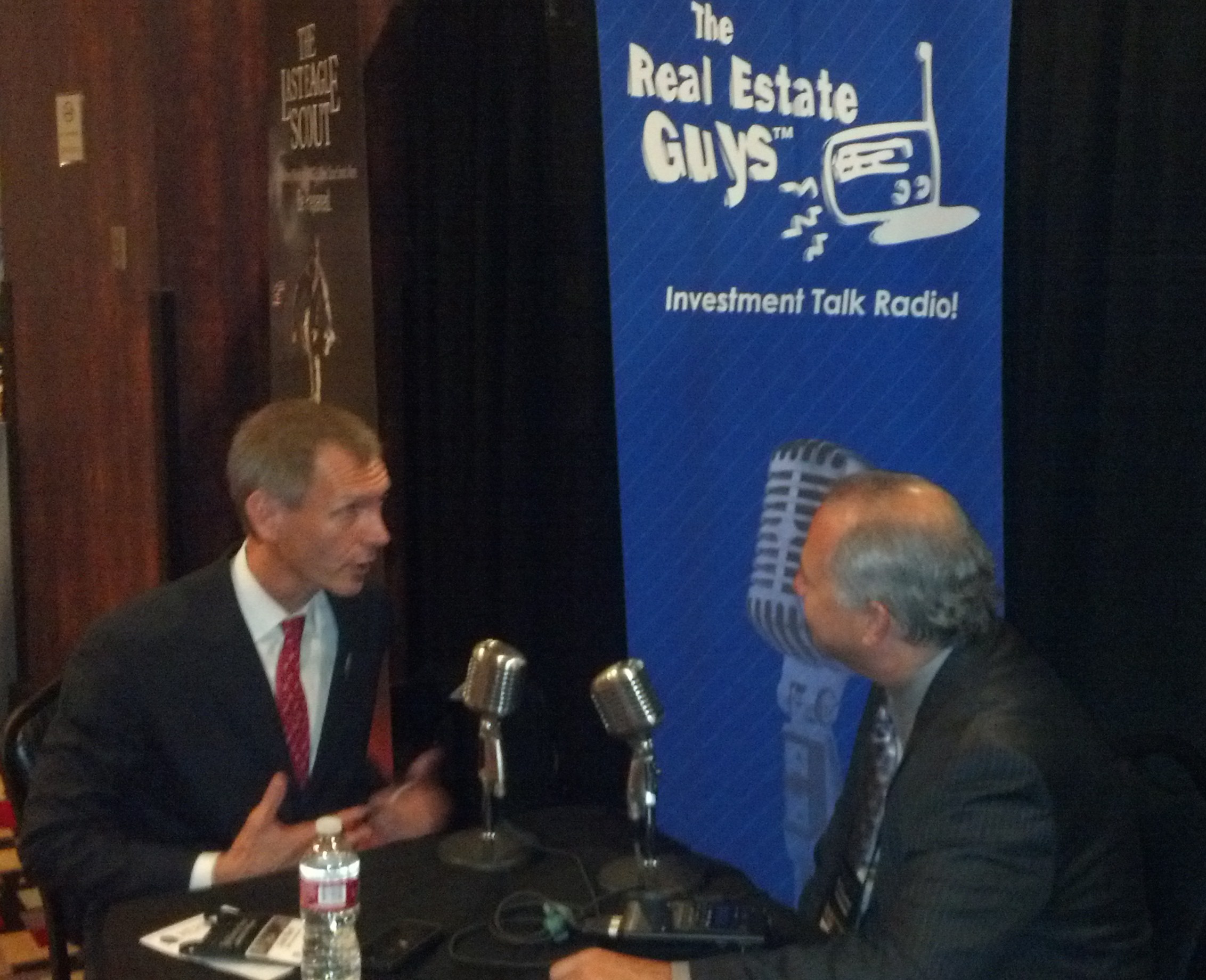 Axel is an expert on currencies.  He manages funds which trade in currencies.  This means he pays attention to the relative strength of things like dollars, yen, euro, yuan, etc.
He also pays attention to gold…something that we've been following closely for quite some time.
If and until Steve Forbes gets his way or someone creates a gold-backed currency, all currencies worldwide are essentially fiat.
Fiat currencies have value because the issuing government say they do.  These are called legal tender laws.
This means that a piece of paper (or digits on your bank statement) can be used to pay taxes and any public or private debts.  As long as you can settle these items with otherwise worthless pieces of paper, the paper has value in society.
Side bar (as though this blog isn't already along enough)…
Think about this for a moment:  When a currency is stable (or has the widely accepted illusion of stability) then all sellers and workers in a given economy will probably accept it.  At the very least it can be used to pay their debt and taxes.
When a currency's value begins to fall, initially seller's and workers will continue to take it, but they quickly seek to spend it on something real like food, clothing, furniture, equipment…anything tangible that has inherent utility.  They only keep enough currency on hand to pay taxes and debt.  Go look at the historical record of any of the many currency collapses from the Weimar Republic to Zimbabwe and Argentina.  It's a movie with a very predictable script.
But if legal tender laws require that this now abundant, albeit practically worthless, currency must be accepted for payment of taxes and debt, wouldn't it be wise in the face of a falling currency to defer taxes as long as possible and borrow as much as possible to buy tangible items today?
Then later, when the currency is abundant, you can offer the taxman and creditor your piles of paper and they are compelled by law to accept them…even though they aren't worth much at all in terms of purchasing power.
In effect, debt today (like long term fixed rate mortgages on real estate) is a very powerful way to effectively short a falling dollar.  It's certainly something to think about if the dollar continues its steady decline.
So as you can see, and as we previously discussed and Steve Forbes contends, that unsound money, no matter who issues it, it problematic for investors and businesspeople.  It makes every financial transaction, especially those of long duration (like real estate or starting a business) a much more complicated process.
Axel and his firm spend time watching the rate at which each currency is declining as compared to another, and then they trade currencies in an attempt to be in the right side of move.
In his best-selling book, Currency Wars, James Rickards talks about a race to the bottom.  This is where all currency issues are expanding currency supplies (causing their values to drop) in an attempt to make other currencies stronger by comparison.
This means the stronger currency can buy more exports from the lower currency.  And since everyone wants to increase their exports, they cheapen their money.  Yes, it's twisted, but that's the way of the world right now.
Think of it this way.  If two currencies are falling, but one is falling fasten than the other, then the one that is falling slower, is "stronger".
For example, if a dollar falls 10% and the Euro falls 20%, the dollar actually increased relative to the Euro.
$1.00 less 10% is 90 cents.
€1.00 less 20% is 80 cents.
90 cents is worth 10 cents more than 80 cents.  And 10 cents is 12.5 percent of 80 cents.  So the 90 cent "dollar" (which started out as 100 cents) is worth 12.5% more than the Euro.  That is, the dollar rose against the Euro.
But is the dollar really stronger?
Confused?  That's Steve Forbes' point and why guys like Axel Merk manage currency portfolios for their clients.
So what does ANY of this have to do with real estate?
Well, it's no secret that the Fed has been trashing the dollar for quite a while and especially the last 5 years.
This has made other currencies relatively stronger, so foreigners have been buying up dollar denominated assets…like real estate.  In fact, in some markets foreign buyers are coming in for cash and buying up to 30% or more of all available properties.
If you're in one of those markets, then these people are bidding up prices, gobbling up inventory and, in the case of single family homes, pricing out U.S. home buyers.  That's one of the reason why home prices rise even though the U.S. job market and wages remain weak.
So yes, all this matters to you.
Of course, even though he believes in capitalism and free markets, Steve Forbes is advocating for a political solution.  He wants the policy to be that the dollar is backed by gold…at least partially.  His argument is that a sound dollar will unleash business and investment by bringing stability to the entire process.
Sounds good.  But what do we do until then?
Enter Anthem Blanchard.  Like Steve Forbes, Anthem is a returning guest to The Real Estate Guys™ radio show.  He runs Anthem Vault which is a technology driven physical gold (and other precious metals) dealer and storage facility.  And Anthem just came out with something which we find VERY interesting.
Perhaps you've heard of Bitcoin, which is arguably the biggest and best known of the crypto-currencies…
Bitcoin is interesting on a couple of levels.
First, the very fact that the market has embraced Bitcoin is a sign of falling confidence in the dollar.
After all, with today's technology, electronic payments have been ubiquitous for years.  So Bitcoin didn't catch on because it was easier than writing a check or handing over pieces of paper.
The market is apparently eager to find some alternative to the dollar.
Second, Bitcoin, like every other crypto-currency up until now, isn't backed by anything.  The coins are "mined" when computers produce this long strands of code on the back-end of an arduous computing process.
The idea is that even though they aren't backed by anything tangible, Bitcoins can't simply be fabricated with a few computer entries like dollars can (as former Fed Chair Ben Bernanke so famously boasted on national television).
So Bitcoins are allegedly limited in supply.  Therefore as demand grows, the price rices.
We're not here to slam Bitcoins, though we certainly aren't fans of any kind of currency that isn't backed by something real.
Our point is that the market place clearly wants an alternative to the dollar that is convenient to use and removed from the political pressures to crash its value.
Steve Forbes says a gold-backed dollar is the answer.
Others say crypto-currency like Bitcoin is the answer.
But what if you could combine the two?  How about a gold backed crypto-currency?
Now THAT is an interesting concept.
And that's exactly what Anthem Vault has created.  Maybe it's just us, but we think it's going to be a big deal.
All this to say (and thanks for reading this far), that the future of money is changing and it's something every real estate investor should be paying attention to.
So listen in as Steve Forbes, Axel Merk and Anthem Blanchard share their perspectives on the future of money, metals and crypto-currency.
Listen now:
Want more? Sign up for The Real Estate Guys™ free newsletter!
Don't miss an episode of The Real Estate Guys™ radio show!  Subscribe to the free podcast!
Stay connected with The Real Estate Guys™ on Facebook!
The Real Estate Guys™ radio show and podcast provides real estate investing news, education, training and resources that help real estate investors succeed.
Is government too big, too small or just right?  And what does this have to do with real estate investing?  Guests Steve Forbes and Tom Woods visit to help us consider the controversial subject of the "just right" role of government in the marketplace.
As real estate investors, we care about how rules, regulations and even political rhetoric affect our investing.
Property taxes, zoning, rent control, fair housing, truth-in-lending, eminent domain, environmental controls; Fannie, Freddie and FHA (lions and tigers and bears, oh my!)  affect landlords, tenants, markets, neighborhoods, jobs, loans, etc.
Wow.  That's a lot to think about.  We just want to collect the rent and have a beer.
But, as we learned (the hard way) in late 2008, if you don't keep your eyes open, a big macroeconomic wave can come wash away all your hard earned investments.  And because sometimes it's hard to see the forest for the trees, we get some big brains to help us see the big picture.
Behind The Real Estate Guys™  white-gold plated microphones:
Your big huggy-bear of a host, Robert Helms
Your too small but furry co-host, Russell Gray
Our billionbear guest (back for his second appearance on the show), Steve Forbes
Our don't-get-lost-in-his-last name beary special guest, Tom Woods
So…when you're Editor-in-Chief of one of the best known business publications on earth, you have TEN digits in your net worth, and you've been a serious candidate for the presidency of the United States, we're guessing you're pretty well informed and connected.
Of course, all that doesn't make you 100% right (whatever 'right" is), but you're certainly qualified to have an opinion.
So we ask Steve Forbes where he thinks the U.S. economy is, where it's headed, and what he thinks needs to happen to make it better.
His answer?  Get government out of the way so capitalists can do what they do best: start and grow businesses.
Great!  More businesses mean more tenants for our office and retail properties, jobs for our residential renters, and overall prosperity for everyone.  Sounds wonderful.
Of course, there are lots of details to be worked out which we don't have time to discuss… like WHERE those businesses are most likely to happen.
But' it's certainly a subject we'll continue to monitor for… pretty much forever.
After all, when you distill real estate investing macro-economics down to its essence, it's really about the cost and availability of capital to acquire properties (the financial markets) and finding tenants, both businesses and individuals, to provide the income. Capital and the cash flow on the capital.
So Steve Forbes says smaller government is a step in the right direction.  For now we'll watch what actually happens and see if he's right or wrong.
Next, we visit with a newcomer to The Real Estate Guys™ radio show,  Tom Woods.
Tom is a best-selling author, a senior fellow at an economic think tank, and he's a prolific pundit having appeared on CNBC, MSNBC, FOX News Channel, FOX Business Network, C-SPAN, and Bloomberg Television, among other outlets, and has been a guest on hundreds of radio programs, including National Public Radio, the Dennis Miller Show, the Michael Reagan Show, the Dennis Prager Show, the G. Gordon Liddy Show, and the Michael Medved Show.  (And now The Real Estate Guys™ radio show!)
Tom is also a regular fill-in host on Peter Schiff's radio show.  And since Peter is joining the faculty of our 2013 Investor Summit at Sea, we figured Tom was a guy we'd like to meet.
It turns out that Tom is working on a film called The Bubble.  Interesting!
Tom tells us the film is about a cast of characters who accurately predicted the mortgage meltdown which kicked off The Great Recession we've all been enjoying so much these last few years.
He says the reason these economic gurus knew the problem was coming wasn't based on complicated or highly secret formulas, but rather basic economic principles anyone can learn.  Do tell.
The key, he says, was to pay more attention to what the politicians and bankers actually DID, then all the reassurances they SAID.  In other words, government and Fed actions were painting a picture – and it's not always the same as the story they tell.
It's indisputable that the mortgage meltdown and resulting recession had a PROFOUND impact on the fortunes of real estate investors in EVERY market.
So it seems to us that understanding why the meltdown occurred and more importantly what is likely to happen to going forward, should be of HUGE interest to every real estate investor.
Now, if you've been listening to the show for the last three years, you know the meltdown and its underlying causes has been one of our major themes.
We've sought out many experts on economics  -specifically of the Austrian school (like Tom) since most of the people we know of that were the most accurate in predicting the bubble subscribe to the Austrian philosophies.
Of course, a lot of these Austrian guys disagree strongly with most of the bankers and politicians running the show right now, and they aren't afraid to say so.
To us, it's kind of like watching a movie.  It's really hard to find a movie that doesn't have some violence, profanity and/or sexuality.  Some people are offended by it.  Some people really like it.  But if you want enjoy the story the movie tells, you're likely to get some things that rub you're the wrong way.
Like Steve Forbes, Tom Woods thinks the answer is less government and more free market.  We know people who are anarchists and think the government should be completely eliminated.  Then there's the crowd who think government needs to own and control everything to make sure it's all distributed amongst the people "fairly".
So too big, too small or the ever elusive "just right"?
We think it will be a never ending tug-of-war between differing agendas.  And no matter what you or we think "just right" conceptually, in the real world (where all our money and investments are), it's a constantly moving platform.
As a real estate investor, your mission (if you choose to accept it) is to look through all the noise and decide what you think is most likely to happen and why, then invest accordingly.
We may not like the rain.  But we watch the weather report anyway, then we dress accordingly.  And yes, we know the weatherman is wrong some (if not most of the time), but it's better than not watching at all.
So take a listen to Steve Forbes and Tom Woods, then watch the political weather vane to decide how you want to dress your investing in the coming months and years.
LISTEN NOW:

The Real Estate Guys™ radio show and podcast provides real estate investing news, education, training and resources that help real estate investors succeed. Visit our Feedback page and tell us what you think!
Happy Memorial Day! We decided this was the perfect day to reflect upon two of fundamental rights which make up the essence of freedom:  the right to own property, and the right to free speech.
After all, Memorial Day is about remembering the sacrifices made by the brave men and women throughout U.S. history who've made the ultimate sacrifice defending the U.S. Constitution – and the rights the Constitution protects.  And even though our audience has grown worldwide, most people around the world recognize and appreciate the role the U.S. has had in promoting freedom, directly and indirectly.  Yes, the U.S. has its detractors – and certainly it isn't perfect, but when it comes to property rights and freedom of speech, the U.S. has played a huge role.
So for this episode, we invited back a man who is the producer of a large convention where people gather to study, discuss and debate issues pertaining to individual freedom.
Featuring freedom lovers:
Host and free speaker, Robert Helms
Indentured co-host, Russell Gray
Special guest, Freedom Fest promoter, economist and author, Dr. Mark Skousen
In our quest for knowledge about the economics of real estate, we paid a visit to the Freedom Fest convention in July 2010.  We weren't sure what to expect, but we came away very impressed.  While the event clearly carries political undertones, it's a lot more about the ideas and principles that should matter to everyone who values freedom of speech and property rights.  As real estate and radio guys, we're clearly in both camps, so we've decided to go back to Dr. Skousen's Freedom Fest 2011 this July.  We've already heard from several listeners who plan to join us there, so we invited Dr. Skousen to give us a preview of what he has planned.
It's easy to get caught up in the technical aspects of real estate investing and the deals and details that dominate our daily lives.  We think it's good to take a time out from all of that, and just chat about the bigger picture that makes our dreams of real estate riches possible.  So listen in and consider the importance of free speech and private property rights to your own hopes and dreams.  And then give thanks for all the people that have sacrificed to secure those blessings for you.
Listen Now:
The Real Estate Guys™ Radio Show provides real estate investing news, education, training and resources to helps real estate investors succeed.
The Real Estate Guys™ sit down and talk with Steve Forbes about jobs, the economy and real estate.
We don't know about you, but any time a billionaire, a CEO of a major company, a best selling author or a legit presidential candidate is willing to sit down and chat, our response is always, "Yes!".   In this case, our special guest for this episode, Steve Forbes, is ALL of those things wrapped into one.  So we're super jazzed to bring this exclusive interview to you.
In the broadcast booth at the Freedom Fest conference in Las Vegas:
Your Host and interviewer extraordinaire, Robert Helms
The just-happy-to-be-here Co-host, Russell Gray
Special guest, Forbes Magazine CEO, Steve Forbes



Mr. Forbes was the keynote speaker at the Freedom Fest conference and remained in attendance for the entire event.  In spite of a recent neck surgery, he was very accommodating and so Robert was able to sit down with Mr. Forbes for an impromptu interview.
We decided to ask him about his latest book, Why Capitalism Will Save Us – Why Free People and Free Markets are the Best Answer in Today's Economy. Mr. Forbes' thesis is that too much government is bad for business because it increases costs, diminishes productivity and takes too many resources away from creating jobs for an ever-growing population.  He calls for "sensible rules of the road" to provide a basic framework in which free people can conduct business.  Of course, the great debate is over what's "sensible".  His position is that less is more.
What we're really interested in is jobs. Jobs are where our tenants get their rent money.  It's where home buyers get the income stream to make the mortgage payments that prop up the property values that create passive equity.  Jobs are near the top of our due diligence check list when evaluating a market to invest in.  It's one of the reasons we like Dallas right now.  Among U.S. markets, it's doing pretty well.  Ironically, another great job market is Washington DC, but if there's a changing of the guard over the next couple of elections, that could change.  But we digress…
So Mr. Forbes shares his thoughts on the economy, job creation and the role of government in real estate, specifically Fannie Mae and Freddie Mac.  In his position as the CEO and editor-in-chief of Forbes Magazine, he gets to talk with many of people who shape, interpret and respond to public policy.  We really enjoyed our time with him and hope you will too!
On a side note, Steve Forbes is the nicest billionaire we've ever interviewed.  Actually, he's the only billionaire we've ever interviewed.  But he's still a very nice guy.  So, if you're a billionaire and want to come on the show and be nice to us, just give us a call.  Our door is always open. 🙂



Don't miss a show!  Subscribe to the Free Podcast
Want More?  Sign Up for The Real Estate Guys™ Free Newsletter!
WHO KNEW the crash was coming? Lots of people have been reverse engineering the causes of the financial crisis.  It's easy(er) to be smart when operating from hindsight.  But when someone gets it right for the right reasons BEFORE the event occurs…well, that's just impressive.
Peter Schiff is one of the few guys who called it way in advance. Not only that, but he put it in writing in his 2006 book Crash Proof (the updated version Crash Proof 2.0 is now on our recommended reading list).
Even more impressive is that Schiff appeared on a whole host of TV shows sounding the warning.  But people literally LAUGHED at him, as you'll see in the 10 minute video below.  And there are many other videos of Peter aggressively debating all kinds of people – including next week's guest on The Real Estate Guys™ Radio Show, Steve Forbes.
Featured on this week's episode:
Your host, Robert Helms
Co-host, Russell Gray
Fund manager, economist, author and outspoken commentator, Peter Schiff
Politics aside (Schiff is running for the Republican nomination for Senate in Connecticut –  with the endorsement of Steve Forbes!), considering what Peter predicted and what actually happened,  how can you not be at least curious?   It was that curiosity that had us go to Las Vegas for Freedom Fest in July, where we were exposed to many economists who follow the Austrian school of thought.  There isn't any way in a blog post to explain all we learned, but a recommended homework assignment is to review the major tenets of the Austrian viewpoint versus Keynesian.  We think you'll find it very interesting, if not highly enlightening!
What we're really interested in is being able to best anticipate macroeconomic influences that are likely to impact the value of our real estate, the strength of the jobs market, the growth of wages (which fuels growth in rents); and the cost and availability of loans.  We don't care if you're Democrat, Republican, Libertarian, fans of rap or a drinker of light beer (okay, we find the last one a little offensive) -if you have something to say that proves true and makes sense, we're interested.  Peter Schiff is a guy that has proven true and seems to makes sense.
So for this entire show, we ask Peter to tell us to our face how he knew the crisis was coming and what's going to happen next.  Based on his track record, we think he's a guy worth listening to.  Check it out and let us know what YOU think!
The Real Estate Guys™ Radio Show provides ideas, perspectives and resources to help real estate investors succeed.
This podcast brought to you in part by Audible.com.  To download a FREE audiobook of your choice, click here.
Listen Now
Don't miss a show!  Subscribe to the Free Podcast
Want More?  Sign Up for The Real Estate Guys™ Free Newsletter!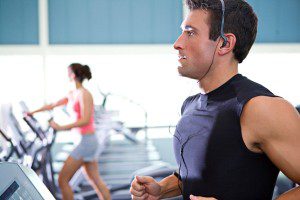 If you're one of those who take The Real Estate Guys™ to the gym, make sure you carbo load first! This one's a whopper!  Our radio audience only got an hour, but the podcast audience gets the whole enchilada.  That way whether you like American or Mexican, there's something for everyone.
A few weeks back, we went to Las Vegas for the 7th Annual Freedom Fest conference.  This was our first time and we weren't sure what to expect.  But after our previous interview with event founder, economist Mark Skousen, we thought it would be worthwhile.  It turned out even better than we thought!
After being near the epicenter of the financial earthquake which rocked the real estate portfolios of even the most experienced investors, we've put a big emphasis on studying economics.  Who cares if you're expert at fixing up properties, managing tenants or putting together syndications if property values are crashing, tenants don't have jobs, loans aren't available, and people are too scared to act?
So we started looking for people who saw it coming, put their predictions in writing and got it right for the right reasons.  Hindsight's often 20/20, but seeing the storm coming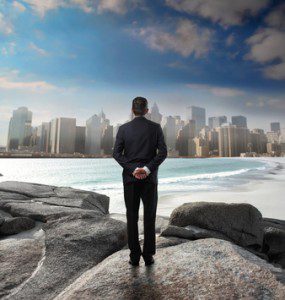 while there's still time to shutter the windows is better.  You might not be able to avoid bad economic weather, but with advance notice at least you can prepare!
We looked at the lineup of speakers at Freedom Fest and decided this would surely be an eye-opening experience. We were especially excited about Peter Schiff, author of Crash Proof 2.0 (a highly recommended read!).  Schiff called the crisis for the right reasons – and way ahead of time.  We're happy to say we got a lengthy interview with Mr. Schiff to see what he's thinking now – which is the feature of our next show.
While we're boasting about awesome interviews, we also had a chance to talk with billionaire CEO of Forbes Magazine and former Presidential candidate, Steve Forbes.  That interview is coming up in a couple of weeks, so stay tuned!  The best way to be sure you don't miss any of our exciting episodes is to subscribe to our podcast via iTunes (shameless plug). 😉
Today's episode is about talking to LOTS of people! It was like one of those speed dating sessions.  Robert sat at the microphone from early morning to late at night, and Russ rounded up a long line of interesting people to interview.
Featured in this episode of The Real Estate Guys™ Radio Show:
Your host, Robert Helms
Co-host and cat herder, Russell Gray
And a long parade of very special guests (in order of appearance):
Jeffrey Verdon, Attorney, talks about estate planning and asset protection strategies utilized by wealthy individuals; including off-shore entities and a very interesting technique for funding life insurance.
Dave Fessler, Energy & Infrastructure Expert for the Oxford Club.  Dave discusses his views on the future of energy and infrastructure and their impact on jobs and the economy.  He also comments on "the paradox of thrift" – how consumer savings is actually fueling the recession.  He tells us how long he thinks it's going to last, and where he believes America's best chance for job creation are right now.
Bob Bauman, Attorney, Former U.S. Congressman, Founder of The Sovereign Society; shares his thoughts on offshore investment, asset protection, second citizenship and the growing interest many people have in diversifying globally.
Vernon Jacobs, CPA, is an expert in international taxation.  Vern tells us what to consider when investing or employing asset protection strategies offshore.
Robert Barnes, Attorney, is part one of two back to back interviews with lawyers from a premier tax and investment fraud law firm that went 3 for 3 (that's pretty good!) in three of the top four high profile tax cases in the U.S. (you'd recognize the names).  Mr. Barnes reveals the worst thing you can do when contacted by the IRS.
Robert Bernhoft, Attorney, is part two of our tax and investment fraud attorney interviews.  Mr. Bernhoft describes what you can do to proactively avoid problems with both your investors and regulators; and shares how his firm uses specialized "non-litigation" techniques to recover misappropriated funds without going to court.
Steve Hochberg, Chief Market Analyst for Elliott Wave, works closely with Robert Prechter.  Prechter's 2002 NY Times best seller, Conquer the Crash, accurately predicted the current financial crisis.  While everyone is running scared of inflation, Steve says DEFLATION is actually the big near term threat.  He believes we are "on the precipice of the greatest stock market decline of our lifetime."
Patri Friedman, Executive Director and Chairman of the Board of The Seasteading Institute.  A city on the sea?  Really??? Before you write it off as Looney Tunes, go to their website and look at their management team.  These guys are all brilliant.  We're talking Stanford, Harvard, Yale.  Wow.  Have you heard of Pay Pal?   Yeah,the founder is on their board.  And why were they at Freedom Fest?  Take a listen!
Leon Louw, Executive Director of the Free Market Foundation, all the way from South Africa!  Why?  To raise money to advance property ownership rights for blacks in South Africa. For what it's worth, we didn't see any evidence of racism at Freedom Fest, though it was full of "tea baggers".  Obviously, Leon felt people at the event would be supportive of his cause. From our observations he was right.  But this isn't a political interview. any more than our show is political.  We just  want to understand what people are thinking and doing, and how it creates or undermines real estate opportunities.  Think about the ramifications on demand in a market where a large part of the population, formerly locked out, suddenly has access to buy property.  Very interesting stuff.
Terry Coxon, author of Unleash Your IRA, shares a powerful concept for maximizing your Individual Retirement Account.  We thought we knew all about this topic, but Terry shares a strategy we hadn't considered. Now we're hyped to read his book.  With the demise of home equity, and a growing number of people predicting a tough stock market (at best); and lending getting even tighter from financial reform, we think IRA's and rollover 401k's are one of the BEST sources of private investment capital.  That makes this a topic worth exploring!
Ron Holland, editor of two financial newsletters and 30 year financial industry veteran, has something to say on the topic of IRA's.  And it's concerning.  He shares what he thinks is the greatest threat to your retirement account.
Terry Easton, author of Refounding America and contributor to Human Events. Terry is an uber-conservative / Libertarian and has a lot to say on the topics of economics, politics and real estate.  We came to hear a lot of opinions and it just so happens that Terry has a lot of opinions.  But since they come from a long history of study and involvement, we think they're worth listening to.
All in all, Freedom Fest was a great experience and we're very likely to attend next year's event.  We met great people, got valuable insights, and had our paradigms stretched (we've been icing them since we got back).  Most of all, we see the economy and real estate from a much broader perspective.  As we continue to seek out markets, opportunities and product niches to invest in, we are convinced a bigger perspective will pay huge dividends.
Remember – our next two episodes feature our interviews with Peter Schiff and Steve Forbes!
The Real Estate Guys™ Radio Show provides ideas, perspectives and resources to help real estate investors succeed.
Do you remember the old "new" economy? That was the one where technology companies could go public without profit.  In some cases, they didn't even need revenue. Ahhhh, those were the days.
The new "new" economy (the Great Recession one) hasn't been nearly as fun – unless you're an old school entrepreneur.  That's the kind who looks at problems as opportunities.  Guys (and gals) like that are having a lot of fun right now because there are opportunities galore coming out of the Great Recession.
The Real Estate Guys™ headed off to Freedom Fest in Las Vegas a few weeks back.  We heard that money manager / economist / author / Senate candidate Peter Schiff would be there (among many other people with very strong opinions about the U.S. economy) and we wanted to do some interviews.  We're happy to report we got lots of great stuff, including Mr. Schiff and the CEO of Forbes Magazine, Steve Forbes.  Watch for those interviews in future broadcasts.
So we fly into Las Vegas in our private jet (the one operated by Southwest Airlines), and get to the convention venue and start setting up our booth.  Before the event had even started, a man stops by and sees our banner for Belize (we were promoting our upcoming field trip to Belize) and asks a few questions.  The short of it is that we find out he's working on a very exciting project in the Caribbean – one that solves a problem we've been trying to figure out too.  Russ gets so excited that he hugs the guy. Very weird.
After the appropriate apologies and some follow up male bonding, our new friend agrees to do a radio interview.  And that's what this broadcast is all about.
Manning the microphones for this edition of The Real Estate Guys™ Radio Show:
Your host, the Larry King of real estate radio, Robert Helms
Co-host, our "I love you, man" booth babe, Russell Gray
Special Guest, Investment Banker, Entrepreneur and assault victim, Jeff Villwock
Any time we get around smart people, we jump on the opportunity to talk with them. In this case, Russ literally jumped on Jeff.  When Jeff recovered, we got him on the mic, so you can listen to what he's doing, where he's doing it and why.  There's lots of lessons to be gleaned!
Freedom Fest is an event that attracts people with strong political opinions.  In many of the interviews we did there, those opinions come out.  Great!  We think the world works better when people respectfully debate important issues.  Sharing ideas is among the most sacred of our freedoms, especially if you're radio guys.
We also realize that the U.S. (the bulk of our audience) is pretty polarized right now.  Now, we love our entire audience and our show isn't political.  However, policies affect economics and economics affects real estate. There shouldn't be a serious student of real estate who can look at the last several years and deny that.  So politics are going to get into the discourse from time to time, which is a very good thing.
We think these Freedom Fest interviews are great.  If you disagree with the political views of our guests, don't let that get in the way of hearing what's being said.  Here's why:  a big part of real estate investing is understanding demographics and human nature. How people think and believe affects where they (and their money) will be moving.  Even if you disagree with them, if they believe it, it will affect their actions. So YOU need to understand them (even if you disagree) if you want to anticipate their behavior.
Did we mention that Jeff's project is in St. Kitts?  It just so happens that St. Kitts is one of the stops on our upcoming 9th Annual Summit at Sea!  So we ask Jeff if we can visit his project as part of our already planned real estate shore excursion in St. Kitts. Not only does Jeff agree to allow us to visit, he says he'll meet us there and show us around.  Awesome!
Once again, we're reminded of the importance of getting out of our cubicles and into the world where real people are. No doubt that virtual networking is powerful, but just as phones did not replace face to face meetings, neither will social media replace conventions as a great place to make important connections.  This is one of the reasons we attend trade shows and promote our field trips and the Summit at Sea™.  It's a great way to get to know great people in the real world.  We hope to see YOU at one very soon!
Listen Now
Don't miss a show!  Subscribe to the Free Podcast
Want More?  Sign Up for The Real Estate Guys™ Free Newsletter!