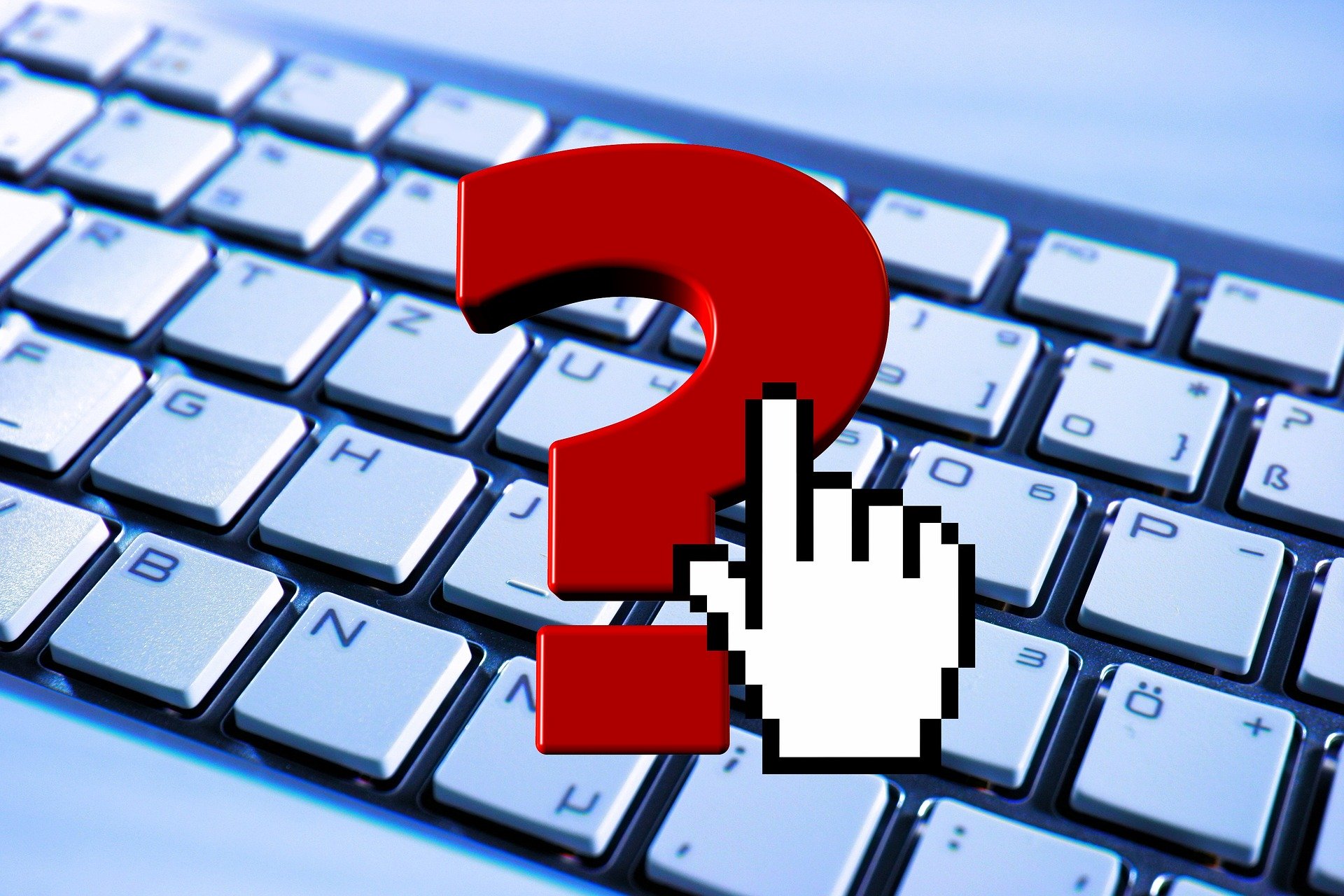 It's time for Ask The Guys … the episode where you ask, and we answer!
We're tackling timely topics … like how to manage property and portfolios during the coronavirus pandemic … and more!
Remember … we aren't tax advisors or legal professionals. We give ideas and information … NOT advice. 
In this episode of The Real Estate Guys™ show, hear from:
Your doctor of discussion and host,

Robert Helms
His nurse of knowledge and co-host, Russell Gray
---
Listen
---
Subscribe
Broadcasting since 1997 with over 300 episodes on iTunes!
---
Review
When you give us a positive review on iTunes you help us continue to bring you high caliber guests and attract new listeners. It's easy and takes just a minute! (Don't know how? Follow these instructions).
Thanks!
---
Using your mortgage as a tool
Our first question comes from Suzanne in Sonora, California. 
She says, "Hey guys, I'm 56 years old. I have a duplex valued around $270K with $210K of equity. I read Rich Dad, Poor Dad, and I've used equity lines in the past to buy other properties, but I'm at a knowledge impasse."
Suzanne says her problem has to do with mortgage payments. If she takes out more equity lines to buy more properties, eventually all her profits are spent on making loan payments. 
Is she doing something wrong?
Well, Suzanne, you're really not doing anything wrong. 
A mortgage is a tool. But like any tool, it has to be used for the right job, and it has to be used correctly. 
The obvious risk here is that you take equity out of a property and then you finance it using short-term financing … and then you make a long-term investment. 
So, a basic rule of thumb is … don't borrow short to invest or lend long unless you are a bank. Otherwise, you can end up with a cash flow problem. 
The other thing to keep in mind is the state of the market. When you're playing this game at the top of a market, when the cap rates are very low, the cash flows on new properties are very low. 
The danger you run is that if the economy takes a downturn … like we are experiencing right now … rents go down, and you end up with negative cash flow and negative equity. 
So, the idea is that when you pull equity out, you want to lock in long-term, permanent financing. 
The other secret to doing this is what we call arbitrage … purchasing a reliable stream of cash flow that will take care of making the payments and providing you a positive net result. 
If all your payments are being used to make equity payments, then you probably haven't made the smartest investment with the equity you extracted. 
The real key here is to borrow long and invest shorter. Focus on the quality and durability of the income and the recourse. 
Multifamily or industrial warehouses?
John in Fargo, North Dakota, wants to know if we had the opportunity to invest in syndicated deals in the upper Midwest, the Dakotas, or Minnesota in new construction multifamily or new construction industrial warehouses … which would we lean toward?
Well, we're not going to give you advice on what to do … we don't give advice. But it is a fair question. 
New construction multifamily is a bread and butter product where there are great loans available and an absolute need that rarely goes away.
New construction industrial warehouses are places that store stuff we need. 
Here are a few things to look at as you make your decision. 
First of all, the market is going to matter a ton … so what is the current supply? What's the current demand? What trends are happening that are going to influence the market?
For example, if a trend is that more loans are available at lower prices, then that means people that were multifamily tenants might become buyers. 
On the other hand, if you see that certain businesses are withering and certain businesses are thriving under something like COVID-19, does that mean there will be more or less demand for warehouses?
All things being equal, some of the safest investments are in housing because people need a roof over their head. 
And like any syndication deal … the team is a big factor. Make sure the people you are partnering with know what they are doing. 
What to do with laid-off tenants
John in Helena, Montana, says, "Due to recent events, I have a couple of laid-off tenants who have done the right thing and reached out to say they will struggle making rent. Do you have any creative ideas to keep me from being the last bill paid?"
Creativity is really part of the big picture here. 
All tenants have decisions to make every day about where they put their money … and most tenants aren't sitting on months and months of savings. 
The average tenant probably has less than a few weeks of savings. 
We've had several multi unit buildings over the years, and we always had a tenant who was our boots on the ground and eyes on the street. 
We'd say, "If you'll do some things like just pay attention and be available and take the trash to the curb, we'll lower your rent by a couple hundred bucks."
It's not free rent like an apartment manager … but it's a nice discount. 
So, if you have someone who can't pay you in dollars … you don't want to forgo the rent … but you can practice some forbearance. 
Find other ways for them to contribute to your investment. Try cutting rent to a third for now and they can owe the rest later. 
You absolutely want to have an open dialogue … especially with people who were proactive and came to you with an open dialogue. 
This is a great opportunity to build your brand … to build a reputation as the kind of landlord people want to rent from. 
You also have to think of the other side of the equation, because you have your own mortgage payments and taxes to take care of. Disrupted rents affect you too. 
Be very aware of what your options are with your specific lender in terms of any relief YOU might get. 
Remember, everybody is going through this. There seems to be an unprecedented level of community cooperation. Be proactive with your lender and other people you're going to need to pay. 
It's also smart to talk to your attorney so that whatever arrangement you come to with your tenant can be binding. 
More Ask The Guys
Listen to the full episode for more questions and answers. 
Have a real estate investing question? Let us know! Your question could be featured in our next Ask The Guys episode. 
More From The Real Estate Guys™…
The Real Estate Guys™ radio show and podcast provides real estate investing news, education, training, and resources to help real estate investors succeed.
---
Love the show?  Tell the world!  When you promote the show, you help us attract more great guests for 

your

 listening pleasure!
High Return Real Estate
Powerful passive income by investors, for investors in "The Crossroads of America" … Indianapolis!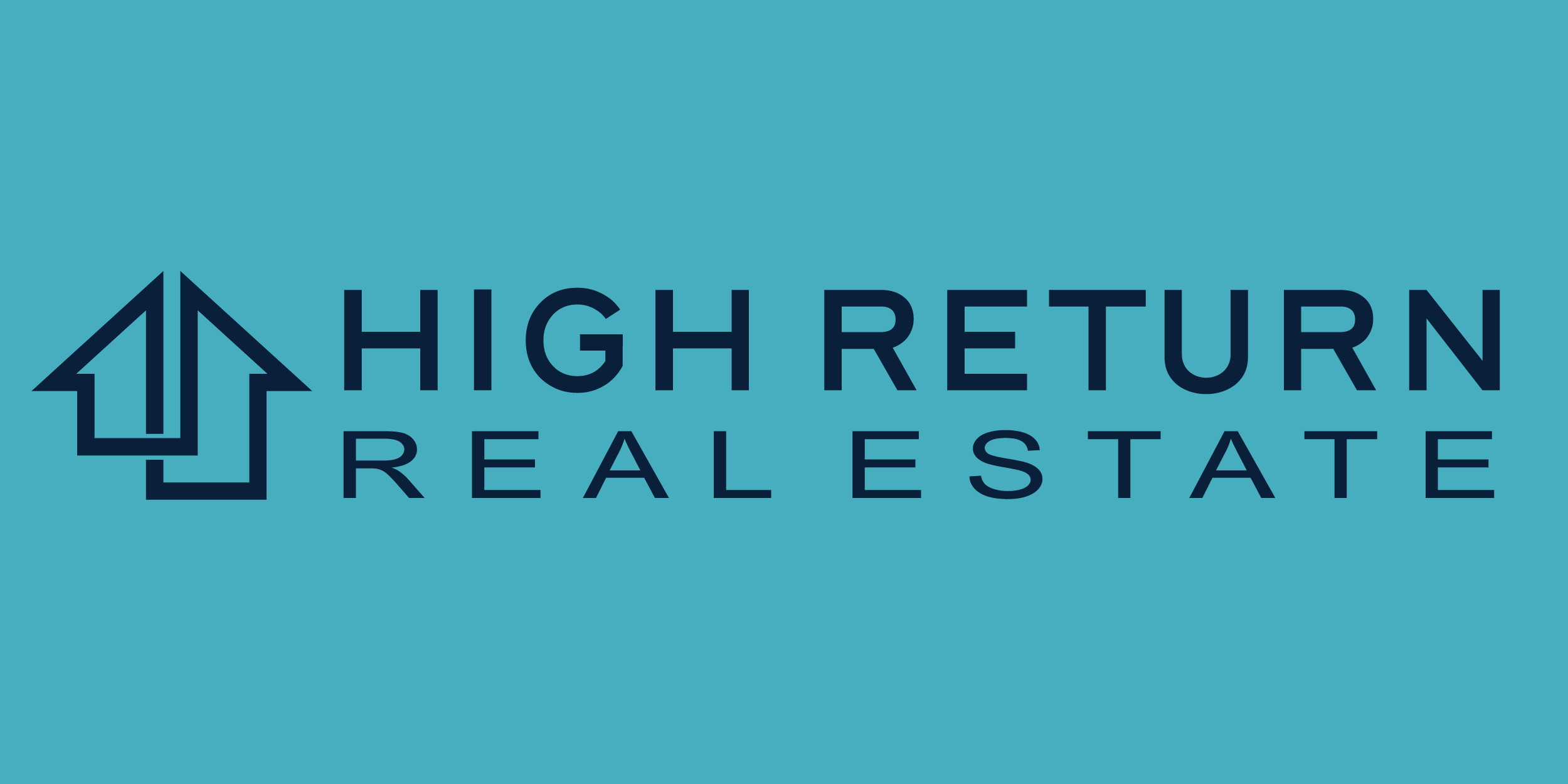 Jack Gibson and Jeff Schechter turned their love of real estate into a bursting portfolio of passive real estate income.
Now, they help investors like YOU do the same.
High Return Real Estate provides a turnkey way to accelerate REAL wealth with REAL property.
Their assets are producing some of the highest returns in the real estate investing arena … with cash flow at three times the national average!
The process of acquisition, rehabbing, placement of tenants, and management is fully systemized to deliver investors properties that perform.
And by operating in Indianapolis … a market on the move … High Return Real Estate is grabbing real estate opportunities unavailable elsewhere in the United States.
Explore high return real estate opportunities in Indianapolis!
Simply fill out the form below to contact the High Return Real Estate team …
While the rest of the world fixates on the Fed's latest interest rate bloviation, we're taking a mini-vacation from Fed watching to focus on something a lot more fun.
Jones Lang LaSalle recently released their Global Resort Report for 2019 and it's got some investing intelligence we think you'll find interesting and useful.
As our long-time audience knows, we've been big fans of resort property investing for quite a while.
Resort property investing is a great way to derive rental income from affluent people.
Also, because your "tenants" and their income come from all over the world, the right resort property can reduce your dependency on any single regional economy.
But that's not to say the local market doesn't matter.
In fact, geography matters a lot. Often, it's a geographic amenity that's the primary attraction and your competitive advantage.
Think about it …
There are only so many beautiful beaches, world-class diving destinations, or snow-capped skiable mountain ranges on earth.
And even the best developers can't put those things in someplace they don't already exist. Even mega-man-made amenities like theme parks are hard to replicate.
So when you find a market with a rare and attractive amenity, with the right supply and demand dynamic, you have the opportunity to own a cash-flowing world-class asset.
No wonder the JLL report says …
"Over the past five years, resorts have been the darling of the hotel investment community …"
The report also mentions a few of the key factors driving the desirability of this exciting and profitable real estate niche …
"… consumer focus on experiential travel and an affinity towards lodging assets with an authentic local feel."
"… solid growth in international tourist arrivals, which are anticipated to grow 4.0 percent in 2019 to 2.2 billion travelers and continue rising at this pace throughout the next decade."
"RevPAR performance of resort markets has continued to outpace other locations, such as urban, suburban and airport."
The JLL report highlights three specific U.S. markets, but the lessons apply no matter where you're investing.
Now if you think resort property investing is only for the uber-wealthy investor … think again.
As we highlight in a recent radio show, many small investors are finding big opportunities in short-term rental properties.
Of course, for investors who want to play at a bigger level, syndication is always an option.
But whether you go big or small, there's a lot to like about resort property investing … and it's not just the financial rewards.
When you own a beautiful cash-flowing resort property, not only do you earn profits, but you gain some lifestyle benefits too.
If you invest in a market you'd like to regularly visit, you can probably make some or all of your travel expenses tax-deductible.
After all, it's important to inspect your investment from time to time.
Of course, unlike that lovely C-class multi-family property on the border of the war zone, you probably wouldn't mind staying a week or two in your beautiful resort property.
But back to the JLL report …
Rather than simply quote the report, which you can (and should) read for yourself … let's just glean some investing ideas from the three aforementioned excerpts.
First, it's important to know your avatar. Who's the customer?
The report kicks off with the answer … it's the "consumer focus" versus a business traveler.
Remember, resort property investing is a subset of hospitality. So while most resorts function like a hotel, not all hotels are resorts. Resorts are about consumers.
Of course, the key to attracting consumers is giving them the right experience. Here again, there's useful intelligence in the report.
Consumers are looking for "lodging assets with an authentic local feel". Think about that before you buy a Holiday Inn in a ski town.
Notice also that the projected growth is driven by "international tourist arrivals" which benefits "resorts across the world."
The good news is with the right property, you can attract customers from around the globe … including wherever the demographics and economies are booming.
So it's pretty important to make sure the market and property you pick have a broad international appeal … and adequate access. There's no point in owning a beautiful property that's difficult to get to.
And while we're big fans of international diversification, if you're going to invest outside your home country, be sure you're familiar with the local laws and customs.
We know all that might sound intimidating, but it's not that hard.
It starts with having a good local team in place BEFORE you purchase the property. Of course, this is true domestically as well.
The great news is if you get it right …
"RevPAR performance of resort markets has continued to outpace other locations, such as urban, suburban and airport."
RevPAR is hospitality lingo for a metric called Revenue Per Available Room. Higher is better. It's more rent per square foot.
So the report is essentially saying resort properties are more profitable than the everyday hotels you see around town or near an airport.
Even better, in addition to being a great way to derive rents from the affluent and diversify into high-quality markets …
… we think you'll find resort properties are a whole lot more fun than most of your other rental properties.
And the due diligent trips sure don't feel like work!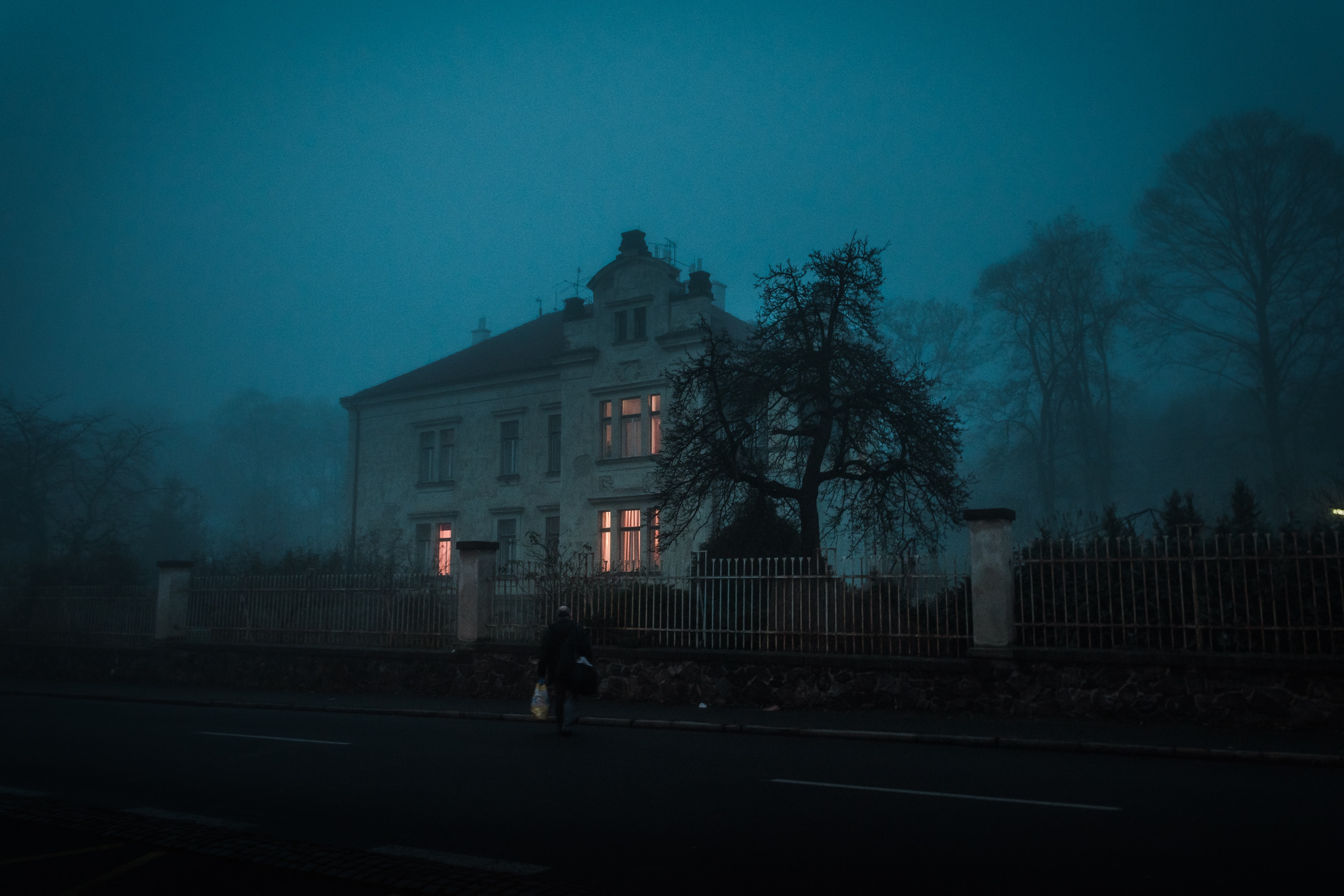 Another year … another Halloween … another classic collection of creepy catastrophes from our listeners. 
The stories you are about to hear are all true … terrible, but true!
And while these investors paid the price, YOU don't have to … if you learn from their experiences. 
Tune in for terrifying tales of toil, trouble, and real estate!
In this episode of The Real Estate Guys™ show, hear from:
Your spooky host,

Robert Helms
His cooky co-host, Russell Gray 
---
Listen
---
Subscribe
Broadcasting since 1997 with over 300 episodes on iTunes!
---
Review
When you give us a positive review on iTunes you help us continue to bring you high caliber guests and attract new listeners. It's easy and takes just a minute! (Don't know how? Follow these instructions).
Thanks!
---
Halloween horror stories … and important lessons learned
Welcome to another bone-breaking edition of Halloween horror stories! 
Alarming anecdotes and deals that went wickedly wrong can contribute compelling lessons for real estate investors. 
It's our annual edition of Halloween Horror Stories!
Real estate is a messy business … but this episode isn't designed to scare people off. Instead, it's a way for us to share tribal knowledge. 
Somebody paid full price for these lessons … so you don't have to. 
The never-ending cosmetic refresh
Curtis Drake and Ryan Pedit acquired a property in a market that they were previously in. It was light rehab … and they wanted to do the cosmetic piece. 
They met with their on-the-ground property management company and went over the timeline and expectations for the updates. They closed on the property … and took off. 
But the whole project went sideways with no revenue income. 
What they learned was that they were doing things that were outside of their management's wheelhouse. That team typically just managed property … they didn't handle cosmetic overhauls. 
Many property managers have a bevy of contractors in their network. So, when you say you want to do some light rehab, they think, "Yeah, we can do that."
But rehab isn't the same as upkeep. 
Curtis and Ryan also share the importance of having a written agreement with dates and times established. Their handshake agreement left them without any leverage to fall back on. 
Should have built from scratch
Loe Hornbuckle has been on the show before. He is a super syndicator … but even he has a horror story to share. 
Loe did a project where he bought an existing assisted living facility. There was a lot of due diligence involved … but even then, some things slip through. 
Turns out the property had an illegal fire suppression system that was not caught by any of the previous inspections. 
Instead, it was caught when they filed for a permit to expand the property footprint into the garage. 
Loe began working with the city to resolve the issue. It took six weeks for the city to articulate why the system hadn't been caught and what the next steps needed to be.
Turns out the city allows certain fire suppression systems in single-family homes and others for businesses. When the property applied for a permit, the city thought it was an SFH. 
But the property actually had an assisted living component … and with a certain number of residents, a different class of fire suppression systems is required. 
So, Loe and his team had to rip out the old system and install a new one … about $15,000 worth of unexpected cost … and they lost 15 to 16 weeks of time. 
Lessons learned … there may be more to your due diligence than you think. Really focus and take account of the physical pieces of the building.  
Just because something has been checked off … it doesn't mean it's correct. 
Another lesson Loe walked away with is that there is power in building from the ground up. 
When you purchase an existing property, there are things you will need to tear out and replace. Sometimes, you might as well start from scratch. 
Tragedy turns into lawsuit 
Our good friend and wonderful attorney Kevin Day shares one of his own client's horror stories.
This particular client had an apartment building. One of the tenants had a boyfriend who was home babysitting her son, left food on the stove … and went to sleep. 
A fire started, and only the boyfriend was able to get out. The family went after the apartment owner in a lawsuit. 
It ended in a settlement with insurance, but there are lessons to be learned. 
Kevin says the big lessons are to separate targets. As you do your business and estate planning … remember that privacy is important. 
The lower profile you have … if they don't know you have five other rental properties … the less of a target you are.  
Fully occupied … or not
Patti Hussey and Andrew Thruston from PJ Hussey … a property and construction management team in Phoenix, Arizona … have their own Halloween horror story to share. 
The team was taking on a 28-unit apartment complex in the northeast portion of Phoenix. 
One thing they noticed was that all of the tenants' leases were month to month. 
It was a hundred percent occupied with rents through the roof … but the day the deal closed, they lost 10 tenants. 
The previous owner was calling tenants and telling them that they were free to move into the next property. The strategy was to build up residency in these multi-family apartments, sell them … and then move tenants to the next property. 
Everything was to give the allusion of high residency. 
The PJ Hussey team jumped in and worked to fill apartments with appropriate leases … but it was challenging. 
The big lesson the team took away is to really be careful how you do your vetting. Talk to the tenants and ask them how long they have been there. 
If things look suspicious … trust your gut. 
For more Halloween Horror stories … and lessons learned … listen to our full episode!
More From The Real Estate Guys™…
The Real Estate Guys™ radio show and podcast provides real estate investing news, education, training, and resources to help real estate investors succeed.
---
Love the show?  Tell the world!  When you promote the show, you help us attract more great guests for 

your

 listening pleasure!
Jacksonville Market Report
Affordable rates, a thriving economy, and world-class beaches … it's a property investment paradise!
Jacksonville, Florida, is 840 square miles of investment opportunity. It's the largest city by land area in the continental U.S. and Florida's most populous metro.
It's not just the city that's big. Florida's economy is the 4th largest in the U.S. … and in Jacksonville, job growth is off the charts!
That means a large pool of stable tenants for you to choose from … 44 percent of the city's residents are renters, to be exact.
In this special report, discover the many reasons Jacksonville is great for cash flow, including:
Affordable home prices and rental rates

Year-round sunshine, open space, and low taxes

A growing population

A thriving economy

And more!
Find a piece of investment paradise in Jacksonville!
Simply fill out the form below to access the Jacksonville Market Report.

There are three undeniable certainties in life.
We are born. We live. We die.
We don't have control over the birth and death part, but we can decide how we want to live.
In this episode of The Real Estate Guys™, we have invited Gene Guarino to teach us his secret solution to the age-old problem of, well … aging. Gene won't be sharing secrets about erasing wrinkles, but he will teach us how to invest money wisely by following one undeniable demographic — the Baby Boomers.
Gene has trained thousands of investors and entrepreneurs about how to invest in and operate Residential Assisted Living homes. And today Gene is teaching us how the baby boomer generation can bring a financial boom to your bank account.
Listen in to the show today to hear from:
Your timeless host, 

Robert Helms

His hopefully-on-time co-host, 

Russell Gray

Founder and CEO of Residential Assisted Living Academy,

Gene Guarino
---
Listen
---
Subscribe
Broadcasting since 1997 with over 300 episodes on iTunes!
---
Review
When you give us a positive review on iTunes you help us continue to bring you high caliber guests and attract new listeners. It's easy and takes just a minute! (Don't know how? Follow these instructions).
Thanks!
---
Mums the word
Gene Guarino started looking at his finances and his family a little differently years ago when his mother was getting older and needed more daily assistance.
Typically when families decide to move aging parents into care centers, they think there are only two options:
1) high-end, budget breaking assisted living communities or
2) government-subsidized centers with too many tenants and not enough staff.
When Gene started looking at the big-box care centers, he wasn't too impressed. He wanted his mom to feel at home. He wanted her to feel like she was part of a close-knit community.
And that's when he had his ah-ha moment.
In order for his mom to feel at home, she actually needed to be in just that … a home!
Many assisted living centers for the elderly are large structures housing anywhere from 100-500 residents. This hardly makes it easy to feel connected to your community.
Gene does assisted living differently and he's teaching thousands to do the same.
The waves of change
Gene has a little nickname for the impact the Baby Boomer generation is going to have on just about everything from real estate to health care. He calls it the "silver tsunami."
"You can't argue with the demographics," Gene says. "We are talking a demographic shift that is undeniable. There are elderly citizens in every state. You can make money doing this anywhere."
So what exactly is Gene doing about the silver tsunami?
He invests in regular houses, makes a few key renovations, adds in tenants, staff, and caregivers … and just like that, he goes from landlord to business owner.
The philosophy of Residential Assisted Living appeals to Gene's customers because they feel comforted that grandma or grandpa will be living a normal lifestyle.
And it appeals to Gene's personal philosophy to "do good and do well."
"We always have to remember that our tenant is not actually our customer," Gene says. "Our customer is who we like to call 'Daughter Judy.' In other words, the tenant's children who are looking for a clean, safe, happy home where their beloved parent will be well cared for."
Home sweet home
Care and accommodations are crucial to the business model's success. The average Residential Assisted Living property will house 10-12 residents. Living spaces such as offices and dining rooms can be converted into bedrooms.
Each state has their own rules regarding things like occupancy and structural regulations.
"We have to remember this is a home, not a hospital," Gene says. "So it needs to feel comfortable. An ideal property to convert would be a single-level ranch style house divided into 300 square feet per resident."
Over the years, Gene has found that some areas are better than others for Residential Assisted Living. As with all real estate it's always about location, location, location.
Gene prefers to stay away from HOA neighborhoods because although they can work for the facility, they sometimes cause a little more headache than needed.
"When selecting a location, think about the community," says Gene. "Don't buy the property first with the intent to fill it up. First find your tenants and they will lead you to the prime real estate."
The learning curve
This style of assisted living is new. It's innovative. Gene started traveling uncharted territory, but he's now the expert tour guide anxious to get new recruits onboard.
Each year Gene personally hosts the Residential Assisted Living Academy where individuals can learn the business model, tour properties, and speak to field experts and first-time owners.
This three-day, intensive course benefits the students because they can dive right in to see what life is like as a landlord and business owner.
Once finished with Gene's courses each graduate has the confidence, systems, resources, and support to successfully operate their own Residential Assisted Living business.
Interested in seeing the possibilities for you?
Click here to learn more about Residential Assisted Living Academy Training.
As we like to say … go make some equity happen!
---
More From The Real Estate Guys™…
The Real Estate Guys™ radio show and podcast provides real estate investing news, education, training and resources to help real estate investors succeed.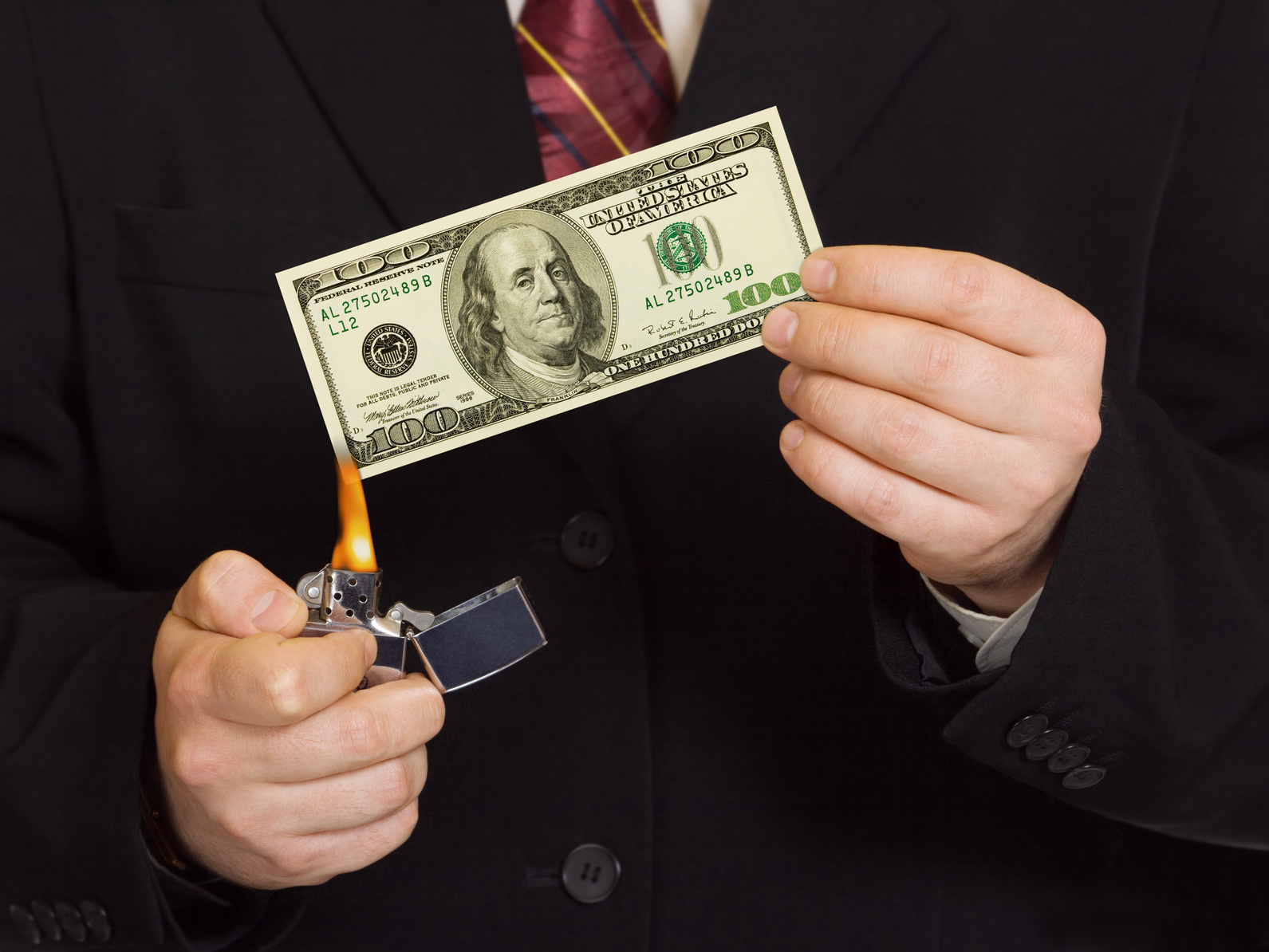 Let's take a look at some investor tricks.
Not stupid, simple tricks. Not the kind of tricks that earn you $100k overnight Spoiler alert. Get-rich-quick schemes are rarely more than just that … schemes.
No, these are investor tricks that went way, way wrong.
Today, we hope you learn from the lessons of others and spare yourself the pain of making mistakes you could easily prevent.
In the words of Franklin P. Jones, "Experience is that marvelous thing that enables you to recognize a mistake when you make it again."
In today's special edition of The Real Estate Guys™ show you'll hear from:
Your wise(?) host, Robert Helms
His wise-cracker co-host, Russell Gray
The godfather of real estate and seven-decade investor, Bob Helms
---
Listen
---
Subscribe
Broadcasting since 1997 with over 300 episodes on iTunes!
Review
When you give us a positive review on iTunes you help us continue to bring you high caliber guests and attract new listeners. It's easy and takes just a minute! (Don't know how? Follow these instructions.)  Thanks!
---
Trick #1: Terrorizing your tenants
Enterprising entrepreneurs look for workarounds. When life hands them an obstacle, they look for a way to work around it.
Some workarounds are smart investor tricks that actually work.
And some workarounds are really stupid investor tricks.
For example, see the story of these two landlords in Brooklyn, NY. To get tenants out of a rent-controlled building, they resorted to illegal tactics: not providing heat or electricity, enticing drug dealers to the building, even running dogs through the hallways.
Good workaround? DEFINITELY not.
You don't want to be someone who resorts to those kind of tactless tactics.
Rent control can be a tricky situation. It gives owners a perverse incentive not to maintain the property.
But there ARE things you can do—legally.
First of all, think long and hard about your decision to own a rent-controlled building in the first place.
Understand that everyone in a transaction will have a short-term view except you. The loan broker, real estate agent, and seller only care about what happens in the short term. YOU'RE the one left holding the bag.
Don't be naïve about what you're getting. Do your homework. Verify tenants and make sure they've been at the location for longer than a month and have been paying their rents.
And before you make the final decision, check the rules of your location—can you raise rent a certain percentage each year, or are you stuck at one rate?
Property managers in the area will be your best friend. They know all the rules and regulations and can tell you what the real inventory of a property is.
If you do own a rent-controlled property, think in the long term.
Maybe you can move slowly, making improvements and raising rents as tenants move.
Maybe you can make improvements that'll save you money in the long run and make your building more enticing when you look to sell it—like changing the plumbing system.
Whatever you do, avoid these stupid investor mistakes:
Not doing your homework before buying.
Holding a short-term view.
Doing anything that could come back and bite your reputation—like pushing tenants out illegally.
Trick #2: Coloring outside the lines
We want to touch on a serious subject here: the warehouse fire in Oakland, CA, which claimed the lives of 36 young people.
Our hearts go out to the victims and their families.
We want to examine the responsibility of the landlord and owner in this situation.
The building where the fire occurred was designed to be a warehouse. It was leased by the owner to a single tenant, who then created individual living and artist spaces.
However, the building did not have the proper code, plumbing, electricity, or safety protocols (like an adequate amount of properly marked and cleared exit doors) for human occupancy or high-occupancy events.
In high-rent marketplaces, creative folks often figure out ways to find lesser accommodations for less money.
We are certain that there are many buildings in high-rent markets that are similarly creative—in this case, extremely dangerous.
"At the end of the day," says Russell, "the owner has a high degree of responsibility to know what's going on at their property."
If you own a building, be aware of what's going on. Inspect regularly—whether you go or you send a trusted employee.
Take time to understand the local code and keep your building up to date.
If you feel like giving in to a good tenant who pays on time and wants to create a similar artist space, think first.
Think about your legal liabilities in the case of an accident.
Think about the weight on your conscience if people lost their lives.
Think about all the possibilities instead of hanging on to low probabilities.
In both stories we've shared so far, landlords and tenants encountered a market problem. We emphasize that there are better, more creative ways to solve this kind of problem.
That doesn't mean you have to quench your creativity. But coloring outside of the lines sometimes just creates a big mess.
There are paths and procedures to get where you need to go.
"When you bend the rules creatively to come up with a solution, there's often fallout," Bob reminds us.
Don't throw up your hands. Take responsibility. And color inside the lines.
Stupid investor tricks:
Putting your property on autopilot and hoping everything will be okay.
Coloring willfully outside of the lines—that is, not following code and safety regulations in your quest for a creative solution.
Trick #3: Mistaking cheap for prudent
On our Halloween horror stories show a while back, we told a true horror story of a careless buyer.
The buyer was a realtor who thought he knew what he was doing. He figured he had plenty of expertise. So he skipped getting an inspection when he bought a four-plex for a killer price.
Six months later, he'd made some improvements, the market was doing great, so he put the four-plex on the market sell. The (smart) new buyer got a home inspection.
Turns out, there were some problems. BIG problems: the building literally didn't have a foundation.
The buyer sold, finally, at a tremendous loss.
We've heard this story over and over. Buyers think they're being prudent and saving some cash, but end up throwing their hard-earned money away.
If you are buying a property, do your due diligence.
If it's a no-go, have you wasted your money on an inspection? ABSOLUTELY NOT!
Think of inspections as insurance. Insurance costs you a little while things are going well, but saves you a LOT if something ever goes horribly wrong.
As Bob says, "The most successful investors are the most educated investors."
Don't take shortcuts. Use a reputable broker. Find a good lawyer. Get a certified inspector.
This doesn't mean you can't save money and do things better. Learn to use your lawyer efficiently. Actually walk through WITH the inspector and see first-hand what changes can be made.
Here's the stupid investor tricks you SHOULDN'T follow:
Not doing due diligence before making a big investment.
Mistaking cheap for prudent.
Failing to learn from others' mistakes.
Trick #4: Failing to major in the minors
One of the most important skills you can learn as a real estate investor is how to differentiate between major and minor issues.
When you're sitting down with a buyer, you have the right to bring up every issue you see with a property.
That doesn't mean you should.
Here's the question you need to ask yourself, says Robert: "If the seller says no, are you willing to walk away from the deal?"
Is bringing up a chipped $1.29 switch plate that you could replace yourself worth abandoning a potential purchase?
Choose your battles wisely.
And when you're buying a property, realize that even in this do-it-yourself world, you're working in a highly regulated industry.
Do the research. Get advice and legal help.
Listen to your attorneys and advisors, but realize: they DON'T give business advice.
They will give you technical advice. You have to make a risk versus reward assessment.
Business decisions—deciding what risks and tradeoffs you're willing to take—is YOUR job.
You are the one who cuts through all the chatter.
Stupid investor tricks:
Majoring in the minors and neglecting what's most important
Leaving business decisions to others
Trick #5: Making decisions in a vacuum
As The Real Estate Guys™, we ALWAYS encourage you to educate yourself.
Part of educating yourself includes surrounding yourself with smart mentors.
Listen to this brief tale of two investors.
One investor found a market he liked, LOVED the idea of leverage, but chose to invest in a market with zero appreciation.
His strategy wasn't wrong. The market wasn't bad. But his strategy and the market he chose didn't match.
He didn't do the math, didn't look at his exit strategy, didn't run his decision through with someone wiser before purchasing.
He trapped himself.
Our second investor went on some field trips with us and fell in love with a particular market. This market was a strong market, with great performance.
So the guy had a brilliant idea: buy a house, rent it out, use it for vacations once a year, and then use it as a retirement home in 15 years.
At least he thought it was brilliant.
We helped him see that one property was very unlikely to fill all his needs.
We encourage you to bounce ideas off those who are more experienced than you.
Don't get trapped in your own circular thinking. Get a reality check.
Build a team. Form a circle of advisors.
Lay out your outcome, what you're thinking of doing, and what you have to work with.
THEN, bounce it off creative, experienced, smart people! It may be there's more than one solution.
Stupid investor trick:
Thinking you don't need help from ANYONE ELSE
Tune in to The Real Estate Radio Guys™ next week to learn more about finding your tribe.
Go out and make some equity happen. (Without stupid tricks!)
---
More From The Real Estate Guys™…
The Real Estate Guys™ radio show and podcast provides real estate investing news, education, training and resources to help real estate investors succeed.
If you're old enough, you may remember the old Pee Wee Herman movies … where Pee Wee falls off his bike and with brash bravado claims, "I meant to do that!"
Well to no one's surprise, the Fed inched up their "target" Federal funds rates by 25 basis points.
So now, instead of just one-quarter of one percent (.25%), the rate is now a whopping one-half of one percent (.50%).
Of course, as we've previously discussed, the market already beat them to it.  So like Pee Wee Herman, it seems the Fed is not in as much control as they pretend to be.
Investor Summit at Sea™ faculty member Peter Schiff had some great commentary on this topic in a recent podcast.  You can listen to it yourself, so we won't repeat it here.
But one of his best points is that the Fed's own forecasts are WORSE going into 2017 than they were going into 2016.  Yet last year, the Fed projected FOUR increases for 2016.
In fact, in a panel on last year's Summit, Peter and Jim Rickards debated this very point.
Jim said yes, the Fed would raise four times.  Peter said no raise in 2016.  Both were wrong, but Peter was closer to right.
So it seems even super smart guys have a hard time figuring out what the puppet masters are going to do.
But just because no one can say for certain what will or won't happen … doesn't mean we don't pay attention.
We just don't go ALL IN on any one outcome.  Why? You NEVER know what will REALLY happen.
Right now, both the stock market and real estate have been on multi-year booms… after HUGE declines in 2008.
According to data compiled into this nifty chart by the Pew Research Center, U.S. home prices "have almost recovered from the bust."
Of course, the daily financial news is constantly blasting about the stock market … with the Dow flirting with 20,000 … in spite of the Fed's interest rate "increase."
Apparently people are continuing to pile into the stock market at these nose-bleed levels.
So that's a lot of EQUITY happening in both stocks and real estate.
It's no secret we're equity guys.  We LOVE equity.  When we're not talking real estate on the radio, we're forcing equity through real estate development.  Equity's AWESOME.
BUT … as we often point out … equity comes from cash flow.  They aren't mutually exclusive.  In fact, they go hand in hand.
However, there's another kind of equity out there.  The kind which comes from what David Stockman would call "bubble finance."
That is, when central banks pump cheap money into the system, it can cause asset prices to rise WITHOUT underlying cash flows to support it.  It's AIR.
This is a REALLY important concept, so PLEASE don't tune out …
Think about it.
It's easier to understand with stocks, but the principle is the same with real estate.  When buyers are paying MORE than the income justifies, it's NOT sustainable.
But it IS tempting.  When you can buy a stock or property, hold it for a short period of time, and sell it for much more than you paid to a "greater fool," the checks still cash.
However, when you stay in the casinos too long, the house (not yours) usually wins.
So YOU need to know how to tell the difference between real value and a bubble.  And then you need to have some strategy tools in your kit, so you can take appropriate action based on what you see.
Here's how income creates equity:  If an asset is valued at some multiple of earnings, i.e., a rental property selling for 10 times gross rents, and the rents go UP $2,000 per year, the property's VALUE just went up $20,000.
That's cash-flow-driven equity growth.  (We know in the real world, properties are valued by Net Operating Income, but you get the idea.)
What if properties are going up but rents are NOT?  At some point, that's a problem.
With home prices, in spite of still record LOW home ownership rates, values are still largely driven by affordability.  That's REAL wages and mortgage rates.
We already know mortgage rates have been on the rise.  Those are easy to see.  There's no massaging the numbers.  No seasonal adjustments.
Discerning real wages and inflation is a completely different matter.
The Fed says we have a "tight" labor market with a claimed unemployment rate of 4.6%.  Of course, you have to look at that in the light of a decades-low labor participation rate.
We're not going to attempt to dive into any of that.  If you go too macro, you can't see the ground anymore.
Here's the point …
There's a lot of equity happening.  Hopefully a lot of it is happening to you.
But if the Fed is really going to turn down the air to the jump house, some of your equity might leak out.
As real estate investors, our job is to proactively manage debt, equity and cash flow.  We let the property manager worry about tenants and toilets.
And when the wave machine of cheap money starts receding … potentially washing some of our newfound equity out to sea … we think about what we can do to protect it.
The GREAT NEWS is that mortgages in bubble equity markets are still cheap and readily available.  It's a big part of why bubbles form.
But easy mortgage money means you can take equity off the table … even if you want to hold the property for the long term.
Accessing the equity isn't the danger.  It's what you do with the proceeds, how you manage the cash flow, and the risks.
Before he was President-elect Trump,  Donald Trump told us it's ALWAYS smart to keep a little dry powder.  We'll see how he does as a politician, but he's got pretty good cred as a real estate guy.
So it's probably smart to stash some cash … or other highly liquid assets (preferably without counter-party risk) … arbitrage the debt (loan out a chunk at a rate higher than you paid) … and/or reposition the equity into income producing properties in NON-bubble markets.
Yes.  Non-bubble markets exist.  These are markets where there's very little if any financing and the income is real … not dependent on cheap money from central banks.
We know this idea may be getting a little repetitive.  But that's partly because of the nature of real estate.  It moves SLOWLY.   So it's easy for investors to nod off.
The bond market and the Fed's rate hike are reminders for us to PAY ATTENTION.
And then … like The Real Estate Guys™ motto, use your Education for Effective Action™.
We know it's a lot to absorb.  We have fond memories of living in our own little bubble from 2001 to 2007.  It was fun. It was easy.  Everything worked.  We were geniuses.
Then WHAM!
We didn't see the problem until it washed away huge amounts of our portfolios.
We've been at this a LONG time.  But there are people in our audience who started their investing careers in the run-up since 2008.  They've only seen sunshine.
We're not saying rain clouds are forming.  But they might be.
So we think it's a good idea to be prepared no matter which way the wind blows.
That means investing in education, networking… being attentive to cash flow…and sometimes getting chunks of equity out of harm's way.  Just in case.  And it's better to be early than late.
More From The Real Estate Guys™…
The Real Estate Guys™ radio show and podcast provides real estate investing news, education, training and resources to help real estate investors succeed.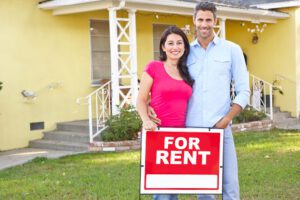 People often think of real estate as an asset, not a business.
But real estate investment is ALL ABOUT the number one tenet of running a business: keep your customers happy.
In the real estate world, your customers are your tenants.
It's important to remember that you're not just collecting properties: you're collecting tenants.
So how do you reach the ideal—low turnover, low vacancies, stable income, and high profitability?
Our guest in our latest show, innovative turn-key developer, Terry Kerr, offers tips gleaned from making ugly 1,500 houses pretty in Memphis. Yes, you read that right. 1,500!
Whether you're a property manager, a turnkey operator, or someone rehabbing houses in your spare time, our podcast today is chock-full of practical tips for keeping your customers happy.
In this edition of The Real Estate Guys™ show you'll hear from:
Your #keepthecustomerhappy host, Robert Helms
His tips-not-tricks co-host, Russell Gray
President of Mid South Home Buyers, Terry Kerr
---
Listen
---
Subscribe
Broadcasting since 1997 with over 300 episodes on iTunes!
Review
When you give us a positive review on iTunes you help us continue to bring you high caliber guests and attract new listeners. It's easy and takes just a minute! (Don't know how? Follow these instructions.)  Thanks!
---
Happy tenants, happy you
What are the best ways to keep tenants engaged? The NUMBER ONE thing tenants want is value.
Our guest, Terry Kerr, offers three insights into what property managers can do to create value for tenants (and for property owners):
Offer nice amenities. Terry says he wants his tenants to be able to say they can't do any better. He makes sure his properties include new and high-quality fixtures, woodwork, baths, and kitchens.
Keep rents slightly below market rates. In Terry's case, he rents properties in the $700-$1000/month range. For his customers, $25 or $50 can make a big difference. Terry wants customers to be able to say his properties are the best option for them.
Provide friendly and responsive service to tenants. We're particularly impressed with Terry's system for repair requests and fulfillment, which gets problems like a broken water heater fixed within a day.
As a real-estate investor, you're not just dealing with property. You're dealing with people who expect the best from you.
Providing them with the best in terms of cost and facilities can make a HUGE difference for them—and for YOU.
The "Wow" Factor: nuts and bolts that make the difference
Before Terry's prospective tenants even get out of the car, he wants them to be able to say "This is the one I want!" He calls this the "WOW" factor.
A key component of the "Wow" factor? "Everything's brand new," says Terry. "We make the house new."
New floors, light fixtures, counters, sinks, faucets, bathtubs, showers, doors, closet rods, hinges, doorsteps: you name it, and Terry's thought about it. His houses look like they've just been built.
At this point you may be thinking, "That's a LOT of money!" We agree, but it's money well spent. It's an investment. And one that can pay off.
Terry makes his investment count by assembling a team. His company has contractors, technicians, electricians, plumbers … and they've worked with these guys for 10 or 15 years. He knows them and they trust them. In fact, they trust their work so much that Mid South Home Buyers can offer a one-year warranty on all homes they sell.
Terry also is able to be efficient by buying high-quality materials in bulk, saving his company, his homeowners, and his tenants money.
This kind of economy of scale saves money for everyone in the long run. The initial investment may be steep, but the long-term cost will be dramatically lower.
Getting the most juice is all about efficiency
We're particularly impressed with the tips and tricks Terry gave us about increasing efficiency.
Terry's locked into the best strategies for keeping turnover and cost of maintenance down and occupancy up.
They've paid off for him: the 1,500 homes he manages have a 98.7% occupancy rate. That kind of rate is STAGGERINGLY good!
One strategy Terry uses is the cookie-cutter strategy: every house gets the same materials. This has several advantages. Terry buys materials in bulk and saves money. Mid South Home Buyers maintains its own warehouse of materials. This also means that maintenance is incredibly simple and incredibly quick.
Mid South's philosophy for technicians is unique too.
A technician coordinator manages all materials, repairs, and technician routes, figuring out how technicians can do the least amount of driving and repair reported problems in the most efficient manner.
A property manager should ALWAYS be concerned about maintenance, and Terry's figured out a strategy that gets problems fixed within a day, always.
Small tweaks make a HUGE difference. For example, easy re-key locks can cost more initially, but they save Terry and his team the $150 they used to spend on a locksmith every time a tenant moved out.
High-quality paint means houses don't have to be painted as often.
A system that allows tenants to text, email, OR message about needed repairs makes tenants happier and repairs easier.
You get the picture—the better the system, the happier the tenant, and the more successful you are.
Did the above advice get you nodding your head, or wondering what else you can do? You're in luck: Terry goes in depth on these tips in his special report, Terry's Tips for Happy Tenants … just for YOU. Send an email to happy (at) realestateguysradio (dot) com to get your own copy.
Capitalism at its finest
We say what Terry's unique business structure is capitalism at its finest.
When we spoke to him several years ago, he was rehabbing 20 houses a year. Now he's up to 300.
He's working hard, making small adjustments to the machinery and process of his business, tweaking his team—finding better ways to get things done.
Terry buys better, rehabs quicker, has a higher occupancy rate, higher retention rate, and offers high-quality customer service. He provides a better deal to his tenants and competitively priced investment properties to investors.
He's meeting needs and leaving houses (and neighborhoods) better than he found them. He's creating win-win-wins for himself, his investors, and tenants … and his bottom-line profits are higher, too. Isn't that the goal?
Terry didn't get here magically. It all starts with worthy goals. You have a real estate dream? Like the old adage, "A dream not written down is merely a wish." Put your goals on paper, gather people who can help you, keep keepin' on … and maybe someday we'll get to hear about YOUR success on our show!
---
More From The Real Estate Guys™…
The Real Estate Guys™ radio show and podcast provides real estate investing news, education, training and resources to help real estate investors succeed.
The Real Estate Guys™ sit down and talk with Steve Forbes about jobs, the economy and real estate.
We don't know about you, but any time a billionaire, a CEO of a major company, a best selling author or a legit presidential candidate is willing to sit down and chat, our response is always, "Yes!".   In this case, our special guest for this episode, Steve Forbes, is ALL of those things wrapped into one.  So we're super jazzed to bring this exclusive interview to you.
In the broadcast booth at the Freedom Fest conference in Las Vegas:
Your Host and interviewer extraordinaire, Robert Helms
The just-happy-to-be-here Co-host, Russell Gray
Special guest, Forbes Magazine CEO, Steve Forbes



Mr. Forbes was the keynote speaker at the Freedom Fest conference and remained in attendance for the entire event.  In spite of a recent neck surgery, he was very accommodating and so Robert was able to sit down with Mr. Forbes for an impromptu interview.
We decided to ask him about his latest book, Why Capitalism Will Save Us – Why Free People and Free Markets are the Best Answer in Today's Economy. Mr. Forbes' thesis is that too much government is bad for business because it increases costs, diminishes productivity and takes too many resources away from creating jobs for an ever-growing population.  He calls for "sensible rules of the road" to provide a basic framework in which free people can conduct business.  Of course, the great debate is over what's "sensible".  His position is that less is more.
What we're really interested in is jobs. Jobs are where our tenants get their rent money.  It's where home buyers get the income stream to make the mortgage payments that prop up the property values that create passive equity.  Jobs are near the top of our due diligence check list when evaluating a market to invest in.  It's one of the reasons we like Dallas right now.  Among U.S. markets, it's doing pretty well.  Ironically, another great job market is Washington DC, but if there's a changing of the guard over the next couple of elections, that could change.  But we digress…
So Mr. Forbes shares his thoughts on the economy, job creation and the role of government in real estate, specifically Fannie Mae and Freddie Mac.  In his position as the CEO and editor-in-chief of Forbes Magazine, he gets to talk with many of people who shape, interpret and respond to public policy.  We really enjoyed our time with him and hope you will too!
On a side note, Steve Forbes is the nicest billionaire we've ever interviewed.  Actually, he's the only billionaire we've ever interviewed.  But he's still a very nice guy.  So, if you're a billionaire and want to come on the show and be nice to us, just give us a call.  Our door is always open. 🙂



Don't miss a show!  Subscribe to the Free Podcast
Want More?  Sign Up for The Real Estate Guys™ Free Newsletter!