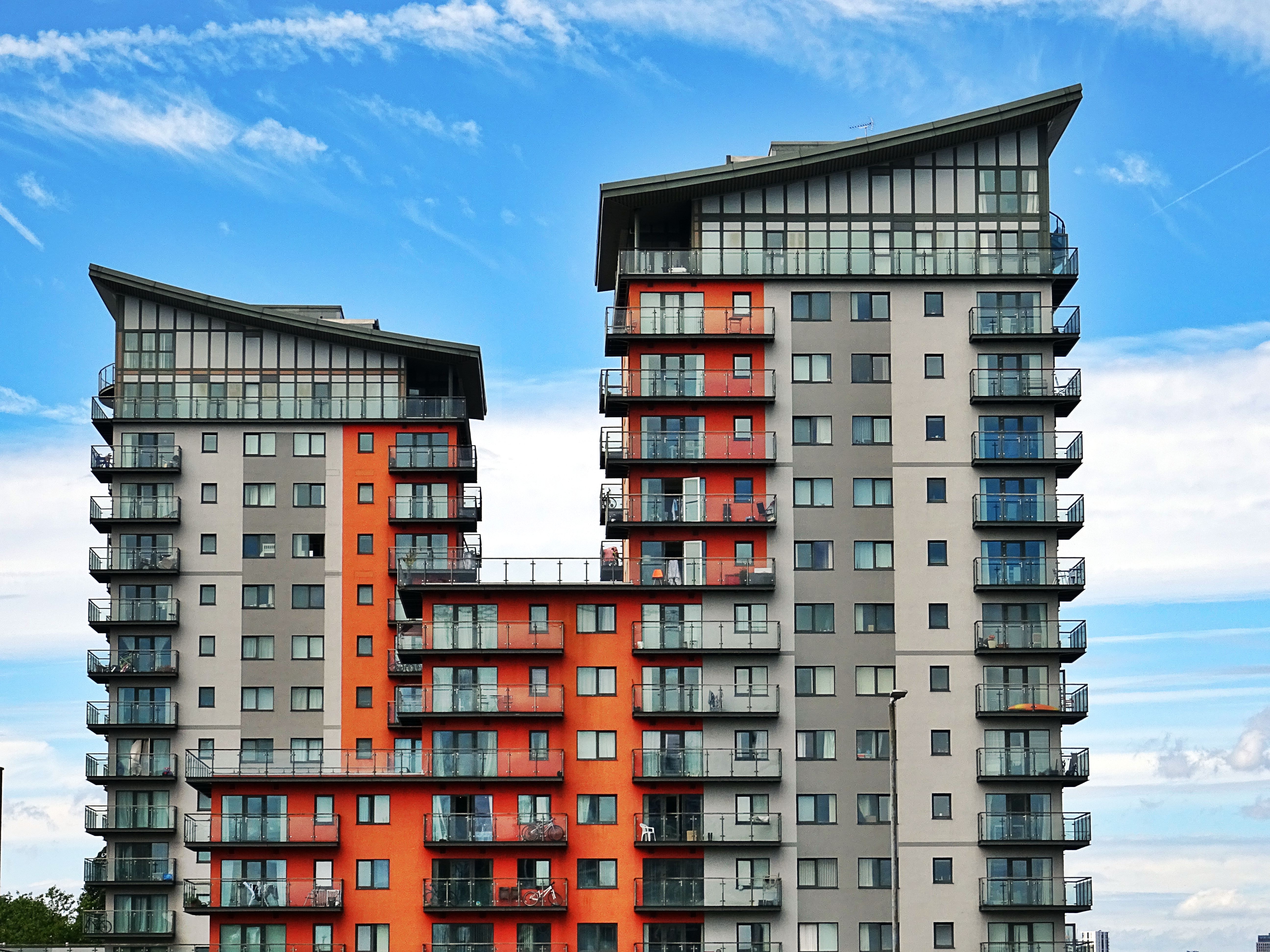 Apartments. They're everywhere … and in the world of real estate they are hot, hot, hot!
This niche provides economies of scale, lots of cash flow, great tax breaks, and many different options for financing. 
But if you're coming from single family homes, making the leap into a bigger building can be intimidating at first … but it's not as scary as you may think. 
Our special guest Brad Sumrok explains three ways investors like YOU can get started in apartment investing … and where he sees the best opportunities in 2020. 
In this episode of The Real Estate Guys™ show, hear from:
Your informative host,

Robert Helms

His inquisitive co-host,

Russell Gray
Apartment expert and educator, Brad Sumrok
---
Listen
---
Subscribe
Broadcasting since 1997 with over 300 episodes on iTunes!
---
Review
When you give us a positive review on iTunes you help us continue to bring you high caliber guests and attract new listeners. It's easy and takes just a minute! (Don't know how? Follow these instructions).
Thanks!
---
The bread and butter of real estate
One of the most popular ways to invest is … apartments!
We have a special place in our hearts for apartments. For many years, we've been multifamily guys. 
We love this space because of the recession resistant nature of apartments. You have everything from beautiful A class to rougher C class … all serving a basic human need. 
Apartments are bread and butter real estate. There's always demand and tons of support at every level. 
And don't forget that the powers that be have a vested interest in making sure there is affordable housing … and typically that means apartments. 
Most real estate investors probably would love to do apartments, but they just feel like it's out there somewhere beyond them. 
Apartments are not as elusive as you think. And, some of the best mortgage financing available is for apartments. 
At the beginning of each year, our friend Brad Sumrok creates a market forecast for apartments. He's sharing his ideas and three ways you can invest in apartment buildings … TODAY. 
That's why we call him "The Apartment King."
Your own deal, your own money
The first way to invest in apartments is to buy your own deal with your own money. 
That's what Brad did back in 2002. 
"I bought a 32-unit building, put $200K down, got an $800K loan. I worked for 17 years in corporate America and saved up my money," Brad says. 
Brad still buys all his own deals with his own money. Going that route you get great cash flow, great upside, and amazing tax advantages. 
Generally, we don't let the tax tail wag the investment dog … but especially in apartments there are so many great tax benefits. 
If you invest in your own account, save your money, and live below your means, you'll have a down payment, and your lender will work with you to make sure that the property is going to work out. 
That's one way to own apartments, and a lot of people do that. The challenge, of course, is that not everyone has $200K to invest … nor can they qualify for the loan. 
But there are other ways to get into apartment investing. 
Syndication
The second way to enter this lucrative niche is syndication. It's a great way to be a more active investor. 
Being a syndicator is not a passive role. It's an active role. 
When you are syndicating a deal, there is a managing member or general partner … also called a lead investor or a deal sponsor. 
That person is the one going out there, finding deals, analyzing them, raising money, making operating decisions, managing the property or management company, securing the financing and implementing the business plan. 
Syndicating is a great way to get into multifamily investing. 
Let's say you want to buy a $10 million building. For that deal, you'll need $3 million down and a $7 million loan. 
If you're syndicating, you may have $500K to put into that deal. So, you go out and raise $2.95 million from investors in their database. 
The great thing about syndication is that you're not limited to your own resources. You have some skin in the game … but you are dividing the risk and dividing the returns. 
Together, all the people in a syndication deal are able to get the benefits of owning the apartment complex … the income, tax deductions, and depreciation … but they don't have to do all the work. 
Passive investing 
The third way to get involved in apartments is passive investing. 
In the syndication deal, if you're not the sponsor, you can be a passive investor. These people are commonly referred to as limited partners. 
Before you throw your money into a deal … get educated and do your research. 
Once you get educated, find a sponsor that you know, like, and trust. Then, put your money into their deal. From that point … it's passive. 
It's a great way to get a great return, You get your share, and you don't have to do a lot of work. 
Passive investing is also a great way to diversify your portfolio and get into other markets. And it's a great way to learn for future deals you may want to lead yourself. 
"The truth is, I do all three types of investing," Brad says. 
The 2020 forecast
Brad says 2020 looks like it's going to be another really good year for apartments. 
Rents are going to go up. Employment is growing, which means that people will need places to live as they start new jobs. 
There's currently a shortage of workforce housing … also known as B and C class. 
All of that spells out opportunity. 
For your very own complimentary copy of the apartment investing forecast mentioned in the show, send your email request to [email protected].  
And for more on apartment investing … listen in to the full episode!
More From The Real Estate Guys™…
The Real Estate Guys™ radio show and podcast provides real estate investing news, education, training, and resources to help real estate investors succeed.
---
Love the show?  Tell the world!  When you promote the show, you help us attract more great guests for 

your

 listening pleasure!
What do you do when you suspect the grass really is greener in another market?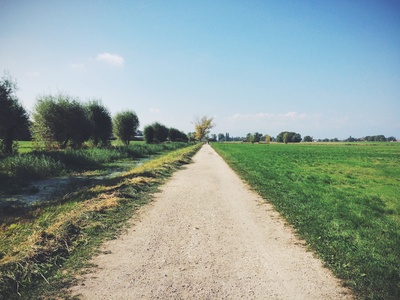 In this episode, we field (sorry, couldn't help it…and more to come) a question from a loyal listener in a far off market who's considering making a move and wants to know how.
Chewing the grass in the podcast pasture for this edition of The Real Estate Guys™ radio show:
Steering the conversation, host Robert Helms
Shooting the bull, co-host Russell Gray
It's one thing to study a market from afar and quite another to actually make the move.
But once you suspect the market(s) you're in may not be the best market for you, it's time to explore options.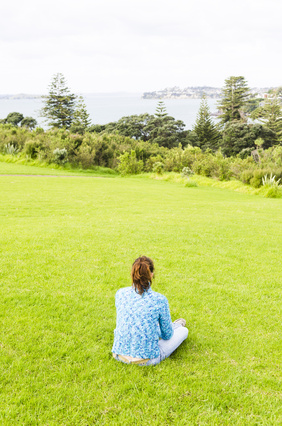 Before you pack your bags for a road trip to wherever, the first place to go is inside your own heart and mind.  This is a preemptive exercise to make sure you don't jump from the frying pan into the fire.
We've found a great rule of thumb to avoid bad moves is to focus on moving toward something positive instead of running away from something negative.
It seems simple, but often by the time the pain of your present circumstance appears, you're near the end of your pain threshold….so you're ready to run away to ANYWHERE that isn't here.
But if you're brain (conscious mind) is paying attention to your heart (sub-conscious feelings), you'll get signs far enough in advance to investigate before panic sets in.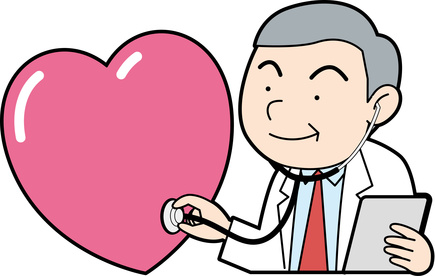 So your most POWERFUL TOOL is the question…why?
Barrage yourself with the question why until you peel back the layers of your psyche far enough to find the REAL reason why you FEEL you want NEED to make a change.
NOW you can start looking for markets, properties and business models that will truly satisfy the need you've uncovered.
With that firmly in hand, you can establish a criteria of what you're looking for.  It's a checklist you'll measure opportunities against and the more checks, the more likely the new market will make you happier.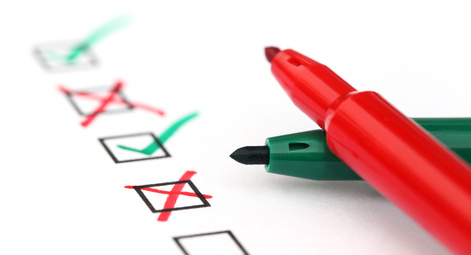 BUT…be sure to put your CURRENT market, properties and business model through the same checklist.  You might find that with just some minor adjustments, you can make it work right where you're at.
Assuming your current situation can't meet your need…or isn't worth the effort to get it there…you begin evaluating new opportunities.
Obviously, the internet is a GREAT tool for doing preliminary research.  You can watch the news for signs of the kind of activity you're looking for (migration, employment, development, leadership, etc.).
Purveyors of properties in any given market can be a valuable source of information, HOWEVER…remember, the primary motivation of property sellers is to sell you a property.
There's nothing wrong with that. After all, you WANT to own more property…BUT you want to own the RIGHT property for the right reasons.  So always look for independent 3rd party collaboration for critical facts.
Once you think a market looks good to you, look for ways to connect with people who are established there.
Sure, you can just jump on a plane and fly to an unknown market and start knocking doors…that will work.  But you'll spend WAY more time and money than necessary compared to strategically working through established networks.
That's one reason we travel all the time to capture interviews instead of take the cheap and easy route of just doing call-in interviews.  When we can get face to face with someone, we build a stronger bond, we have all kinds of relationship building off-mic interaction (usually over a beer!), and we can see the market with our own eyes.
But MOST of all, when you bond with one player in a market, you can get quickly introduced to many others.  This is HUGE.
Our market field trips are designed to create this kind of shortcut experience for listeners who are interested in the markets we visit.
Another of our favorite ways to get connected to a new market is to fly in and attend regional seminars, conventions, expos and networking events.

In a day or so…sometimes just an evening…you can can get all kinds of market data, meet people you can start relationships with, hear all kinds of anecdotal stories, and find sources of deals and services you'll need if you decide to move some or all of your investing focus there.
Note:  Remember…YOU don't have to move there…just your money.  You can "Live where you want to live, but invest where the numbers make sense." 
The bottom line is this is a RELATIONSHIP business.  So get to know YOU first.  Then go to a market and make like-minded friends and before long, you'll get a "feel" for the market, you'll be in the deal flow, and one day you'll wake up and feel right at home…no matter where you call home base.
Listen Now:
The Real Estate Guys™ radio show and podcast provides real estate investing news, education, training and resources that help real estate investors succeed.
Virtually every peak performance coach from sports to business preach the importance of clearly defined, compelling goals.  Without goals, distractions and discouragements rise up and steal potential.
"If you don't know where you're going, any road will get you there." – The Cheshire Cat in Alice in Wonderland
That's why no successful organization or individual simply wakes up each day and wanders around hoping something good will happen. They aren't competing for a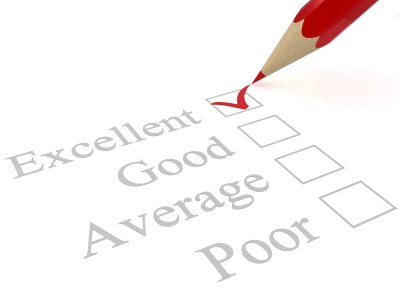 "participation" trophy.  They know life doesn't grade on a curve and they're working to win.
When the stakes are high, compelling goals, clear objectives and thoughtful planning are the essential foundation for effective action.
It sounds simple.  But there is both science and art involved in proper goal setting.
Most people are casual and haphazard (at best) when it comes to their goal setting.  We don't think it's because people are lazy.  Rather, we live in a hyper-stimulating world of rapid fire distractions.  Who has the patience and focus to set goals?  Just keep moving!
This VERY DANGEROUS.  But if you've read this far, congratulations!  Most people skim, surf, toggle and amuse themselves through life.  Then they wake up one day in a rest home with lots of time to wonder what their life was all about.  Wouldn't it be better to slow down and think about it all up front?  We think so.  After all, unlike football, where there is always next season, you only get ONE life.
That's why we're offering our Goals Retreat in just a few short weeks.  If you're a committed goal setter, then you already know the value of getting away at least once a year and "imagineering" your life.  This 2-1/2 day retreat is a perfect opportunity to get away and focus on your future.
But if you've never set goals or have only done so sporadically, but understand the importance, then we strongly encourage you to trust your instincts and enroll today.  It could just turn out to be one of those "turning point" events in your life.  Or you could stay home and take down holiday decorations.  Decisions, decisions.
If you're a fan of our radio show, then we assume you want to be a successful real estate investor.  But is more real estate what you REALLY want?  Be honest.
If you could have the profit and cash flow WITHOUT the real estate, wouldn't you take it?  Isn't the money what your REALLY after?
No, it isn't.
Isn't it more accurate to say that what you really want is what you think the money will buy you in terms of possessions, experiences, freedoms and opportunities?
If you've already achieved financial independence, then maybe you're looking for the next mountain to climb.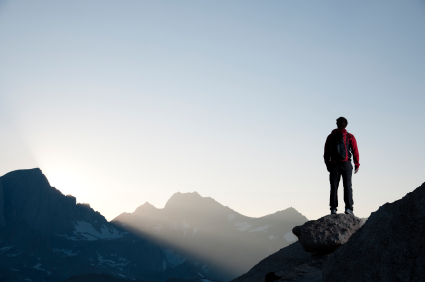 The point is that success is so much bigger than money.  Isn't it really all about your lifestyle and a sense of accomplishment and contribution?
Yet, one man's prison is another man's palace and vice versa.  That is, "success" isn't a one size fits all concept.  It's highly personal.  And if you get it wrong, no matter how many accolades others throw at you, you're still unfulfilled.  We've all seen "successful" people who throw it all away because deep down they're really miserable – in spite of their achievement.  They arrive at a destination which didn't fulfill them.
Our point is this:  Before you go off and risk thousands of dollars and years of time striving to "succeed", wouldn't you agree it's important to take some time to really think seriously about what your deepest values and highest aspirations are, and then design a life where you live out those values and achieve those aspirations?
Of course, all of that is hard work.  Most people don't have the patience or discipline to do it.  Others think it's just a bunch of motivational mumbo jumbo.  But these people will likely never build businesses, lead organizations or win championships.  The people who accomplish things learn how to properly set goals which COMPEL them to take effective action.
A goal without action is merely a dream.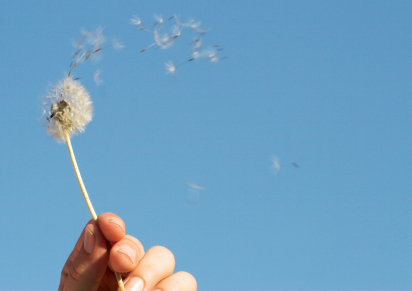 Dreams are great, but without action, they don't come true.  And without a powerful, compelling inner motivation, most people don't have the tenacity to succeed.  They lose faith or interest long before success arrives.
So what's the secret to success?
First, you must dig deep into your heart and uncover your most powerful, compelling dreams.  These provide the energy to fuel your forward motion.
Next, you must convert your dreams into clear, quantifiable goals.  These are the milestones which mark the road to your ultimate success.
Then you must develop strategies and tactics to achieve those milestones, being careful to make adjustments and manage your psychology along the way.  Otherwise, obstacles and discouragement derail your dreams.  This is where your "Master Mind" group can be the difference between success or failure.
While there are lots of books and training tapes available on the HOW of goalsettting, but that's only part of it.
It's also important to put yourself in the right emotional state and environment where you're able to put the training into action.  Remember, KNOWING how to do something isn't actually DOING it.  And it's ACTION, not knowledge, which produces results.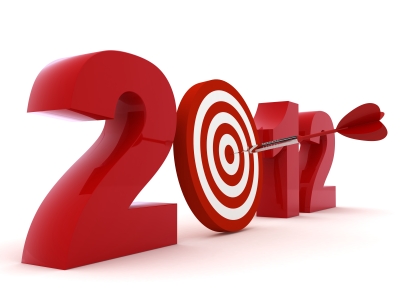 If you'd like help in developing compelling goals for 2012, then invest in your future by enrolling in Creating Your Future – The 2012 Goals Retreat.
We wish you tremendous success in the New Year an beyond!
The U.S. debt ceiling debate of 2011 is one of the biggest financial stories since the mortgage meltdown set off a chain reaction of quantitative easing, government stimulus and swelling deficits.
For the average person, a lot of this is so big and far away from Main Street, that watching, waiting and wondering seems like the best you can do.  A few real adventurous souls are lighting up social media with political rhetoric and semi-serious calls for revolution.
But we're just real estate guys.  Politics is about what SHOULD happen and who's to blame when things go sideways.  We prefer a more practical discussion about what IS happening, what is LIKELY to happen and what we can do in response to either avoid loss or make money (or both!).  Let the politicians and the pundits solve the mysteries of the universe.
In the studio for a practical discussion of the great debt ceiling debate:
Your practically perfect host, Robert Helms
The partially politically incorrect co-host, Russell Gray
For this episode of The Real Estate Guys™ Radio Show, we take a look at the debt ceiling debate and what it potentially means for real estate investors.  And if you happen to be listening after some or all of the dust has settled, it's still worth tuning in because this isn't the first time Uncle Sam has faced this dilemma.  And it's a safe bet it won't be the last time.
Meanwhile, for those that are glued to their TV set watching the whole sordid affair unfold, we took some time and prepared a series of blogs on this issue.  Well, okay.  It's more like a mini-book.  But if you're interested in understanding how the deficit, the bond market, the Fed, interest rates and inflation are all inter-related, them watch for our special series of articles on The Great Debt Ceiling Debate.
Listen Now:
The Real Estate Guys™ Radio Show and podcast provides real estate investing news, education, training and resources to helps real estate investors succeed.
Donald Trump's legendary comeback is one of the great real estate stories in recent history.  But how do you relate to anything The Donald goes through?  We found a small developer whose David vs Goliath story has less zeros and lots of lessons for small fry like us.
In the mobile recording chariot for another race around the track of radio excellence:
Your broadcast Ben Hur and host, Robert Helms
Your co-host and chief chariot puller, Russell Gray
Special guest, real estate developer and syndicator, Malcolm Davies
So you're a big shot small time developer.  You've raised money and built projects.  You're a thirty-something self-made millionaire. The Great Recession isn't even a glimmer in Ben Bernanke's eye and life is good.
Now you're 20 literally feet deep into your most ambitious project and a not-so-funny thing happens on the way to your next construction draw.  The bank who begged for your business gets cold feet and leaves you unloved and unfunded.  Ouch. And it get's worse.
Welcome to Malcolm in the Middle…of a big mess. What do you do when Goliath Regional Bank (not their real name) with their legion of lawyers are lined up against you?  You can assume the position (fetal) and quit.  Or you can gird up your stones in a sling to stay and fight.
Tune into this exciting episode of The Real Estate Guys™ Radio Show and find out what happens next in this modern day tale of Davies vs Goliath.  You'll gain valuable lessons about how tenacity, integrity and the right team can overcome even the most daunting odds.
Listen now!
Don't miss a show – subscribe to the free podcast!
Want More?  Sign up for The Real Estate Guys™ free newsletter!
The Real Estate Guys™ Radio Show podcast provides education, information, training and resources to help investors make money with their real estate investing.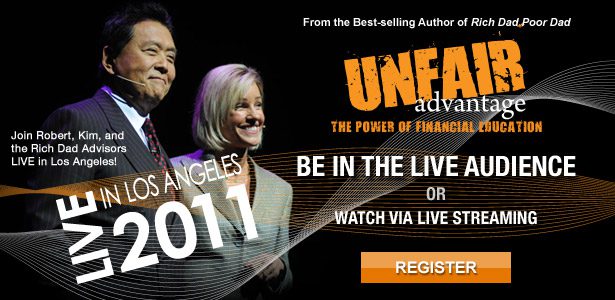 The Real Estate Guys™ just got back from an awesome visit with Robert Kiyosaki and the Rich Dad team in Scottsdale, Arizona – home of spring training for the World Champion San Francisco Giants!  And courtesy of Rich Dad's Real Estate Advisor (and our own Summit at  Sea™ faculty member) Ken McElroy, we got a chance to take in a few innings before heading to the Rich Dad offices to interview Robert Kiyosaki for an upcoming episode of  The Real Estate Guys™ Radio Show.
Our interviews with Robert Kiyosaki are always fun and enlightening. You can always count on Robert to tell you what he really thinks!  So watch for that interview, which you can listen to online or via iTunes.   To make sure you don't miss it, or any of the shows, be sure to subscribe to the free podcast.
In the unlikely event you don't know, Robert Kiyosaki is the author of mega-best seller Rich Dad Poor Dad.  We've had many of our listeners tell us how Robert's teachings has changed their lives.  Some people in the conventional financial industry and media are critical of Rich Dad (and the feeling is mutual), but the success of the Rich Dad message speaks for itself.  The conventional industry fosters dependency and profits on the public's financial ignorance.  Rich Dad is committed to empowerment through education.  We like it.
So what's on Robert Kiyosaki's mind right now as America struggles to recover from the Great Recession?
Robert Kiyosaki says it's more important than ever to have a solid real world financial education. Wall Street, the Federal Reserve and Washington DC aren't to be trusted with your hard earned money.  There are games being played at high levels that victimize the poor and middle class.  And it doesn't matter which party is in power.  He calls it "the conspiracy of the rich"  and wrote a best selling book by the same title.  For years, he's been saying the rich will get richer, while the ranks of the poor will swell as the middle class is pushed down. Don't believe it?  Just read the headlines every day.
So the question isn't whether or not it's happening.  The question is: What are YOU going to do about it?
Kiyosaki says (and we agree) that the first and most important thing to do is to make a COMMITMENT to your own financial education.  There are a few things in life that you cannot afford to be ignorant about, and money is one of them.  Otherwise, the people who understand money will find a way to take yours.  The old adage is true:  when experience meets money, the money gets the experience and the experience gets the money.
The VERY GOOD NEWS is that YOU get to decide which side of the equation you're on. And your success begins with education.  We support the Rich Dad organization because they are committed to education, just as we are at The Real Estate Guys™ Radio Show.  It's that common bond that keeps us supportive of one another.
So we highly encourage YOU to be in the live or virtual audience on March 31st to discover how YOU can gain an Unfair Advantage through education.  Learn to protect and build your wealth and prosperity – even in (and because of) difficult times.
Click here now to learn more and register for this live event!
Then afterwards, use our Feedback page to tell us what you think.
After we stuffed ourselves with heaping helpings of holiday food, we came into the studio to feast on your fabulous questions – all of which we're most thankful for!
Sitting at the radio banquet table:
Your holiday host and head turkey carver, Robert Helms
Co-host and big butterball turkey, Russell Gray
Week after week we gather up questions from our listening audience.  When our email bag gets stuffed like a holiday turkey, we reach in and grab a bunch to chew on.  Then we dedicate a show to regurgitating our responses.
In this eight course buffet of brilliance, we take on several rich and satisfying queries.  Some are tough, while others are as easy as pie.  When it was all said and done, we had a very full episode!
How do I know if a four unit residential property is a good deal?
Is a beach condo in San Diego a good investment?
What is the best way to pick a real estate company to list my property with?
How do I find a good mortgage company?
Are the non-profit organizations set up to help borrowers with loan mods any good?  What about the "HOPE hotline" and REST report for help with loan mods?  Do I really need an attorney?
What investment strategies work for foreign buyers of US properties?
How long will interest rates stay low?
To get YOUR question in for a future episode of Ask The Guys, visit www.realestateguysradio.com and click on Ask The Guys (very clever, eh?)
The Real Estate Guys™ Radio Show podcast provides education, information and training to help investors make money with their real estate investments.
Listen now!
Don't miss a show – subscribe to the free podcast!
Want More?  Sign up for The Real Estate Guys™ free newsletter!