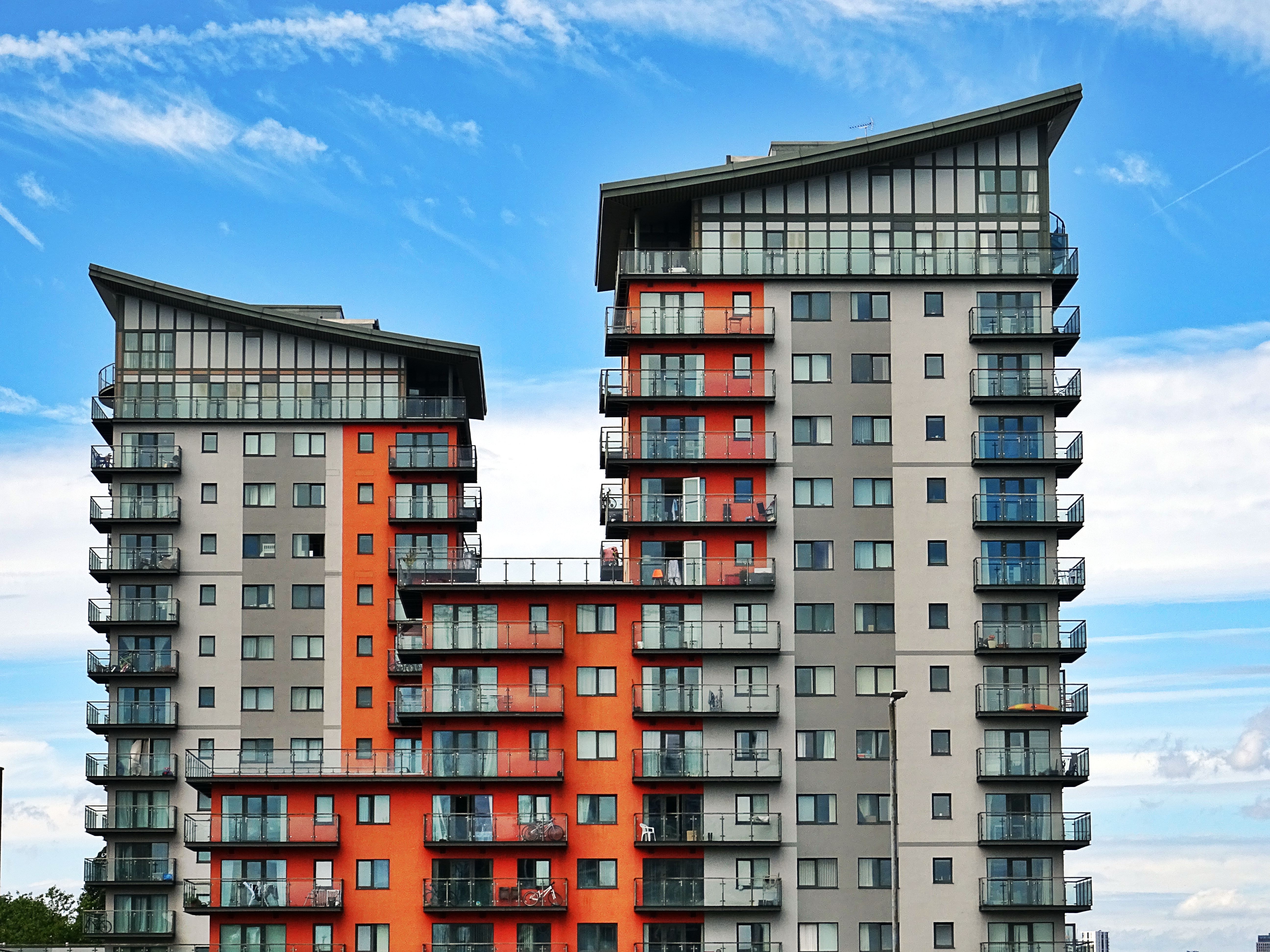 Apartments. They're everywhere … and in the world of real estate they are hot, hot, hot!
This niche provides economies of scale, lots of cash flow, great tax breaks, and many different options for financing. 
But if you're coming from single family homes, making the leap into a bigger building can be intimidating at first … but it's not as scary as you may think. 
Our special guest Brad Sumrok explains three ways investors like YOU can get started in apartment investing … and where he sees the best opportunities in 2020. 
In this episode of The Real Estate Guys™ show, hear from:
Your informative host,

Robert Helms

His inquisitive co-host,

Russell Gray
Apartment expert and educator, Brad Sumrok
---
Listen
---
Subscribe
Broadcasting since 1997 with over 300 episodes on iTunes!
---
Review
When you give us a positive review on iTunes you help us continue to bring you high caliber guests and attract new listeners. It's easy and takes just a minute! (Don't know how? Follow these instructions).
Thanks!
---
The bread and butter of real estate
One of the most popular ways to invest is … apartments!
We have a special place in our hearts for apartments. For many years, we've been multifamily guys. 
We love this space because of the recession resistant nature of apartments. You have everything from beautiful A class to rougher C class … all serving a basic human need. 
Apartments are bread and butter real estate. There's always demand and tons of support at every level. 
And don't forget that the powers that be have a vested interest in making sure there is affordable housing … and typically that means apartments. 
Most real estate investors probably would love to do apartments, but they just feel like it's out there somewhere beyond them. 
Apartments are not as elusive as you think. And, some of the best mortgage financing available is for apartments. 
At the beginning of each year, our friend Brad Sumrok creates a market forecast for apartments. He's sharing his ideas and three ways you can invest in apartment buildings … TODAY. 
That's why we call him "The Apartment King."
Your own deal, your own money
The first way to invest in apartments is to buy your own deal with your own money. 
That's what Brad did back in 2002. 
"I bought a 32-unit building, put $200K down, got an $800K loan. I worked for 17 years in corporate America and saved up my money," Brad says. 
Brad still buys all his own deals with his own money. Going that route you get great cash flow, great upside, and amazing tax advantages. 
Generally, we don't let the tax tail wag the investment dog … but especially in apartments there are so many great tax benefits. 
If you invest in your own account, save your money, and live below your means, you'll have a down payment, and your lender will work with you to make sure that the property is going to work out. 
That's one way to own apartments, and a lot of people do that. The challenge, of course, is that not everyone has $200K to invest … nor can they qualify for the loan. 
But there are other ways to get into apartment investing. 
Syndication
The second way to enter this lucrative niche is syndication. It's a great way to be a more active investor. 
Being a syndicator is not a passive role. It's an active role. 
When you are syndicating a deal, there is a managing member or general partner … also called a lead investor or a deal sponsor. 
That person is the one going out there, finding deals, analyzing them, raising money, making operating decisions, managing the property or management company, securing the financing and implementing the business plan. 
Syndicating is a great way to get into multifamily investing. 
Let's say you want to buy a $10 million building. For that deal, you'll need $3 million down and a $7 million loan. 
If you're syndicating, you may have $500K to put into that deal. So, you go out and raise $2.95 million from investors in their database. 
The great thing about syndication is that you're not limited to your own resources. You have some skin in the game … but you are dividing the risk and dividing the returns. 
Together, all the people in a syndication deal are able to get the benefits of owning the apartment complex … the income, tax deductions, and depreciation … but they don't have to do all the work. 
Passive investing 
The third way to get involved in apartments is passive investing. 
In the syndication deal, if you're not the sponsor, you can be a passive investor. These people are commonly referred to as limited partners. 
Before you throw your money into a deal … get educated and do your research. 
Once you get educated, find a sponsor that you know, like, and trust. Then, put your money into their deal. From that point … it's passive. 
It's a great way to get a great return, You get your share, and you don't have to do a lot of work. 
Passive investing is also a great way to diversify your portfolio and get into other markets. And it's a great way to learn for future deals you may want to lead yourself. 
"The truth is, I do all three types of investing," Brad says. 
The 2020 forecast
Brad says 2020 looks like it's going to be another really good year for apartments. 
Rents are going to go up. Employment is growing, which means that people will need places to live as they start new jobs. 
There's currently a shortage of workforce housing … also known as B and C class. 
All of that spells out opportunity. 
For your very own complimentary copy of the apartment investing forecast mentioned in the show, send your email request to [email protected].  
And for more on apartment investing … listen in to the full episode!
More From The Real Estate Guys™…
The Real Estate Guys™ radio show and podcast provides real estate investing news, education, training, and resources to help real estate investors succeed.
---
Love the show?  Tell the world!  When you promote the show, you help us attract more great guests for 

your

 listening pleasure!