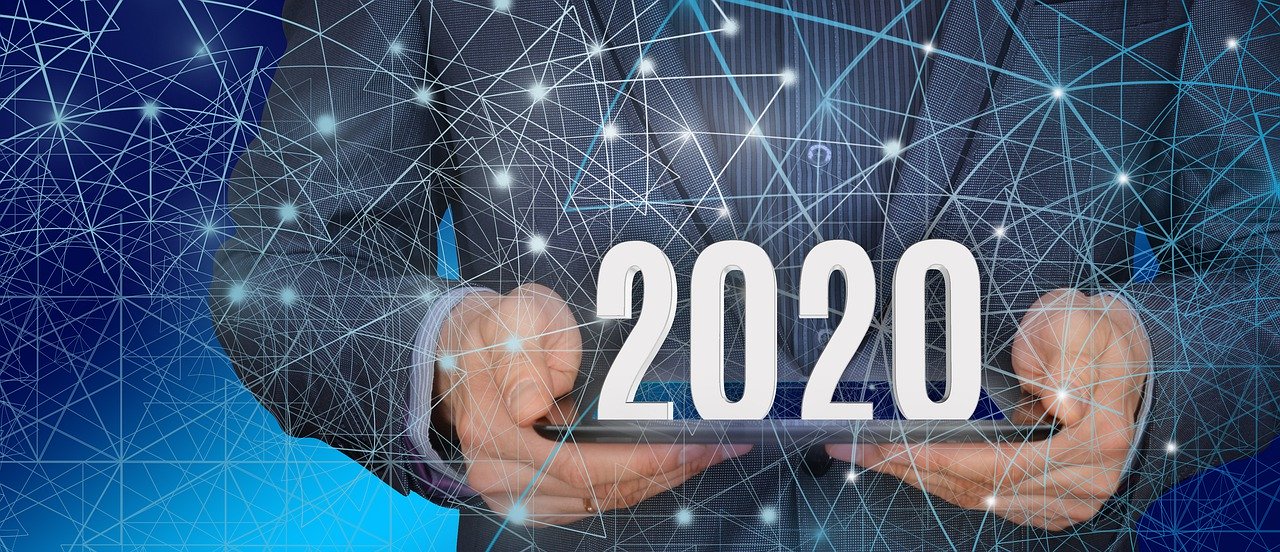 Well, hello … 2020! 
It's a new year and a new decade … and it's a TERRIFIC time to talk about the top trends in real estate investing. 
Many factors are affecting the path real estate is heading down this year … demographics, economics, technology, politics, energy, and interest rates. 
So sit back and take note … these are the top trends in real estate in 2020. 
In this episode of The Real Estate Guys™ show, hear from:
Your trending host,

Robert Helms
His trendy co-host, Russell Gray
---
Listen
---
Subscribe
Broadcasting since 1997 with over 300 episodes on iTunes!
---
Review
When you give us a positive review on iTunes you help us continue to bring you high caliber guests and attract new listeners. It's easy and takes just a minute! (Don't know how? Follow these instructions).
Thanks!
---
Trends in single family homes
Today we're going to focus on some of the top trends that experts are predicting for 2020 in real estate. 
Real estate markets are diverse and always changing. On the demand side, the way that people interact and use real estate is essentially the same … but nuances change and create opportunities for investors. 
On the supply side … we have whatever we have built at this moment and the plans that developers and builders have to put more inventory into the ground. 
When it comes to real estate, you're always looking at supply and demand and the flow of people and money. 
Let's start with Realtor.com and its housing market predictions for 2020. Remember that these predictions have to do with single family homes. 
The National Association of Realtors is calling a 4.8 percent growth in home prices and a 1.8 percent decrease in existing home sales. 
That's a modest growth in price and less sales for a variety of reasons. 
If we stopped right there, you might say that it doesn't sound like a great real estate market to be in … BUT we're not stopping there. 
To us, these predictions mean that most of the opportunities are going to come in niches .. and we'll dive into that later. 
But keeping with the big picture, nobody is predicting a huge rise in interest rates … they'll probably stay consistent. And overall, mortgage rates will remain low. 
That's good for a couple of reasons. 
Obviously, to acquire property with leverage, you'd like to see a low interest rate. And if you already have a property with higher interest rates, your properties have better profiles today. 
The National Association of Realtors (NAR) also ranks markets that they see as having a potential increase in growth … both in sales and in price. 
The number one market that they chose only has 0.3 percent growth in sales projected … but 8.1 percent projected in price growth. 
That market is Boise, Idaho. 
Other markets that made the top 10 include Tucson, Arizona; Columbia, South Carolina; Colorado Springs, Colorado; and Memphis, Tennessee. 
Along with growing markets, the NAR predicts which markets will decline in both sales prices and number of sales. 
Those markets include Chicago, Dallas, Las Vegas, Miami, and San Francisco. 
The NAR said that the offset of the decrease in demand in some areas is that there will be new housing starts. 
In fact, according to Fannie Mae's economic and strategic research group, new home starts will jump from a 1 percent increase in 2019 to nearly 10 percent in 2020. 
Niches that make sense
One trend that we have been talking about for some time is senior housing. 
The demographics are undeniable … look at how powerful the baby boomer generation is moving through all phases of their economic life … and now they're entering their senior season. 
Anything related to seniors is going to probably be pretty solid for the next couple of decades. 
You hit a season of life where you need some special assistance and accommodations. 
There are lots of places to play … from the 55 and older communities to assisted living and residential assisted living to skilled nursing and memory care facilities. 
There is demand here that will be exceeding supply … and you don't have to be a rocket scientist to recognize the signs. 
The next niche has some overlap when it comes to seniors … and that's multifamily.
Multifamily has been huge in terms of demand for many years, and that's been both good and bad … the bad part is that we've had a lot of money chasing a particular set of increasing assets. 
There has been a demand for multifamily on the tenant side and on the investor side … and on the investor side, the demand has meant a decrease in return. 
For 2020, we anticipate growth to be in the niches within multifamily .. like 55 and over apartment campuses or millennials looking for micro apartments. 
Micro apartments are small apartments that cater to younger tenants … usually fairly affordable … in city centers with unique amenities like shared workspaces. 
Another great trend … and one of our favorite niches … is resort property. 
This is a wide niche … but we tend to like the higher end as opposed to spring break on the cheap. 
It's hard to go out and buy a 400 room hotel … but there are other ways that people are investing in resort properties. 
Some will allow you to own an individual unit that operates as part of a big resort or a hotel. There's also the segment of vacation rentals in condos or single family homes. 
Not your cup of tea? Maybe take a look at agriculture instead. 
There are so many opportunities to come alongside successful operators in this space and invest offshore. 
The great thing about agriculture is that the underlying industry is probably not going anywhere … every human and animal needs to eat. 
The population is growing … and we are going to need more food. 
Take care with trends
Looking for real estate investment trends can reveal great opportunities. 
The only caveat … and this is true of any property that is use or trend specific … is that if that trend or use changes, it can be hard to repurpose. 
Anytime you are investing in a trend, you want to make sure it's a trend that has some longevity to it. 
And remember that anytime a niche gets hot … it gets CROWDED. So, the earlier you adopt it, the better. 
For on 2020 real estate trends … listen in to the full episode!
More From The Real Estate Guys™…
The Real Estate Guys™ radio show and podcast provides real estate investing news, education, training, and resources to help real estate investors succeed.
---
Love the show?  Tell the world!  When you promote the show, you help us attract more great guests for 

your

 listening pleasure!
Turning the page to a new year and a new decade is a terrific time to talk about some of the top trends in real estate investing.
Demographics, economics, technology, politics, energy and interest rates are all key factors affecting the trajectory of real estate heading into the 2020s.
So listen in as The Real Estate Guys™ talk top trends in real estate for 2020!
---
More From The Real Estate Guys™…
The Real Estate Guys™ radio show and podcast provides real estate investing news, education, training, and resources to help real estate investors succeed.
---
Love the show?  Tell the world!  When you promote the show, you help us attract more great guests for 

your

 listening pleasure!
The blessing and curse of real estate is that trends develop slowly. 
This makes them easy to catch, but also easy to miss … unless you make it a priority to pay consistent attention.
We scour the news daily.  We're always looking for opportunities, lessons, and trends.  But they're not always obvious.  In fact, they usually aren't.
So it's not answers we're looking for.  It's better questions.  The clues in the news simply capture our attention so we can dig deeper.
And because real estate trends move slowly, there's often plenty of time to investigate … and then move into position to take effective action.
This recent headline reminds us of the process, and some great lessons for real estate investors …
Salt Lake City Tops U.S. In Diversity of Jobs; Las Vegas is Last 
– Bloomberg 2/15/19
Now Salt Lake City isn't necessarily a market normally associated with diversity, but according to this report, it's tops for diverse job opportunities.
Of course, jobs are uber important to real estate investors.  After all, jobs are the best way for tenants to get the money to pay rent.
Plus, any market with abundant jobs is going to attract more people … adding to the demand for rental properties.
Perhaps even more importantly … a diverse selection of job types is probably a good indication an area has multiple economic drivers.
Economic diversity is a very important component of stability and resilience.
This should be obvious, but it's amazing how many investors rush into markets chasing a trend driven by only one big story.
Of course, if that one big story changes for whatever reason, then so does the trend in the market.
Consider how things worked out for real estate investors who rushed in for the oil boom in North Dakota's Bakken or the Amazon HQ2 boom in New York.
Time will tell, but we're guessing while some Opportunity Zones will be fantastic successes … some will end up being big busts too.
One story usually isn't enough.  And there's no need to move too fast when it comes to catching an uptrend in a real estate market.
Sure, when you take a measured approach, you might miss out on quick gains gleaned from front-running the fast-to-act speculators.
But if you view real estate as a long-term investment, then you're looking for long-term trends.  Best to let the trend strengthen before getting in too deep.
Besides, there's plenty to do while you're watching the trend develop.
Consider our approach to Salt Lake City … since this is the focal point of the headline we're talking about today.
Salt Lake City popped up on our radar a few years back and we started watching.  The more we saw, the better it looked.
In 2017, Salt Lake City appeared in a report of metros with a low percentage of rent burdened population.
In a related commentary about why we think this metric matters, we pointed out …
"… markets with increasing affordability, and stable rents and occupancies, should probably end up on a short list of markets to pay a visit to."
We suggested to …
"Look for metros which are affordable locally based on a low percentage of rent burdened population, with increasing affordability … and also affordable nationally when compared to the average rents of other metros."
Markets that looked interesting based on this metric were Kansas City … along with Oklahoma City, Cincinnati, Louisville, and Salt Lake City.
Since then, and perhaps to no surprise, we've built relationships with boots-on-the-ground teams in both Kansas City and Salt Lake City.
Sometimes it takes time to identify and study a market, then get to know the right people … rather than just jumping into a "good" deal in a "hot" market.
Sure, when the market ends up being great, you'll always wish you moved faster …
… so it's wise to get good at seeing opportunity, doing your homework, and building relationships sooner.
But again … the blessing of real estate is it moves slowly.  So you don't have to be a racehorse to win the real estate investing derby.
Nonetheless, you do need to move.  You can't win or finish a race if you're still standing at the starting gate.
So when you see a positive market metric, be quick to start the process of exploration … but cautious about leaping into a deal before you look.
And as you explore a market's potential, whether you're just starting out or already have a sizable portfolio, consider how to use diversification as a tool for building resilient wealth.
There are several ways to diversify …
Choose economically diverse economies to reduce your exposure to any one industry or sector of the economy.
Invest in multiple units when you can.  More doors provide multiple streams of income and less dependency on any one tenant.
Invest in multiple markets.  Even diverse individual economies can suffer setbacks, so being in more than one market can help mitigate the risk.
Syndicate or invest in syndications to become even more diverse faster.
Syndication pools your money with others' … and provides scale you might not have on your own … so you can own more units, in more places, with professional management.
The bottom line is real estate is a great "basket" to put all your eggs in … while also providing the ability to create resilient wealth through strategic diversification. 
Until next time … good investing!
---
More From The Real Estate Guys™…
The Real Estate Guys™ radio show and podcast provides real estate investing news, education, training, and resources to help real estate investors succeed.
---
Love the show?  Tell the world!  When you promote the show, you help us attract more great guests for 

your

 listening pleasure!
The winds of change are swirling like a tornado … even if they're outside your personal horizon at the moment.
That's why we stay up on the lookout perch … watching for clues in the news and shouting out what we see … so you have time to make smart moves.
A couple of things popped up that we think are noteworthy for real estate investors …
Private Equity is Moving in on Single-Family Rentals – NREI Online 2/4/19
"In the past, individual investors owned more than 80 percent of single-family rentals. Since then, the number has fallen significantly."
"…individual landlords have been increasingly marginalized by big institutional investors."
"When banks started to foreclose on mortgages, institutional investors swooped in, leaving individual landlords with new, outsized competition."
If you're an active Main Street individual investor, you know inventory is hard to find in major markets … and it's even harder to make the numbers work.
Of course, the article's author runs a crowdfunding platform, so his implied solution is to join the crowd and invest in a bigger deal.
While we agree with the premise of going bigger, crowdfunding is only a solution for small-time passive investors because of government imposed limits.
So if you're passive and want to go bigger, you need a better answer.  More on that in a moment.
But if you're an active investor, then what?
Starting your own crowdfunding platform is a heavy lift.  You need tech, special licensing, and a crowd.  None are cheap or easy.
So how can an active Main Street investor compete, when the big boys are marginalizing the little guy?
You'll need to find a way to go big and invest outside the box.
For us, that comes in two forms …
First, perhaps the best way for an active Main Street real estate investor to go big is to syndicate private capital.
It's like crowdfunding … without the crowd or tech.  It's still work, but doable for a Main Street individual.  In fact, we know MANY are doing it.
And for passive investors who need in on bigger deals without arbitrary limits, and want to be more than just a face in a crowd or number on a spreadsheet …
…. investing in syndicated private placements opens a world of opportunity.
So the synergy between active and passive Main Street investors should be obvious.  That's why it works.
When it comes to investing outside the box …
… it's REALLY important to pay attention to developing trends … and then paddle quickly and get in position to catch a wave.
For example, there's a huge demographic wave known as the baby boomers.
You've probably heard of it. 😉
Boomers are getting old.  So real estate niches that cater to seniors is a hot sector … in both residential and commercial.
If you're a passive investor, you can invest in a senior housing REIT, a crowdfunded big box project, or a privately syndicated residential facility.
They each have pros and cons.
But right now, margins on residential facilities are pretty fat.  That's because the big boys are playing at the big box level … for now.
When we speak at Gene Guarino's Residential Assisted Living Academy training, we point out … big money won't ignore fat profits forever.
Big money's already moving aggressively into single-family homes … bidding prices up and squeezing out late-to-the party individual investors.
Those who saw the big boys coming and paddled into place early are riding a nice equity wave.
This could easily happen with residential assisted living.  So it's a bit of a land grab right now.  The good news is there's .
That's just one way to invest outside the box.
Another is to pay attention to economic trends and migration patterns.
Think about it …
As big players gobble up inventory in major markets, smaller investors … and eventually big money … will migrate outside the box into secondary markets.
For example, though Dallas is still a solid single-family market … deals are few and far between.
It wasn't always that way.  When we started going to Dallas 10 years ago, it was the front end of a real estate boom that's been GREAT for early adopters.
Today, markets like Kansas City, Salt Lake City and Cleveland are on our radar … each for a different reason, but they're variations on a theme.
These markets have affordable price points with strong cash flows for investors.
They're also attractive to Millennials (another important demographic to watch) who've been priced out of primary markets.
But it's not just the young and cash-strapped who move for financial reasons.
There's another important economic trend we're watching closely, and it's alluded to in this Washington Examiner article …
Cuomo's woe: More taxation means more out-migration
Caution:  This is an opinion piece and you may not agree.
But the point is high-earners are leaving New York to escape high taxes they can no longer deduct from their federal tax bill.
This Bloomberg article elaborates …
Cuomo Blames Trump Tax Plan for Reduced New York Tax Collections
"Governor says wealthy New Yorkers are giving up residences …"
"…leaving for second homes in Florida and other states …" 
Once again, these trends are easy to see coming, watch develop, and then act on … BEFORE they pick up a lot of steam.
We've been excited about Florida for some time … and this whole tax thing just makes it better … especially for nicer properties.
So here's the point …
We got a HUGE wake-up call in 2008 … and it wasn't any fun.  But those lessons help us see trends and opportunities early instead of late.
The key is to pay close attention to clues in the news …
 … then get around REALLY smart people who can help you understand what you're seeing … so you can act decisively.
Because if all you are is aware, but you don't act … you might as well watch game shows.
But when you see a trend and have the right relationships, you can identity opportunities and take effective action quickly.
Everyone's smart in hindsight.  But can you see the future?
Until next time … good investing!
More From The Real Estate Guys™…
The Real Estate Guys™ radio show and podcast provides real estate investing news, education, training, and resources to help real estate investors succeed.
---
Love the show?  Tell the world!  When you promote the show, you help us attract more great guests for 

your

 listening pleasure!
We realize it's only the START of 2019 …
But 2019 is the LAST year of the second decade of the 21st century.
And with our annual goal setting workshop coming up this weekend, we're in the mood for thinking ahead.  Like a decade ahead.
Perhaps you should too …
After all, real estate investing is based on long-term commitments … to markets, to properties, and often to financing.
Right now, there are more than a few reasons to think there are probably some MAJOR shifts coming … things which are important to consider in today's investing decisions.
Consider this recent headline …
U.S. economy could slip from top spot in 2020 and keep slipping, analysts say – MarketWatch, January 14, 2019
"Standard Chartered predicts that China's GDP will overtake the U.S. next year. What's more, within another decade, India is pegged to push the U.S. even further down the list"
Think about that.
This isn't some routine wave in an economic cycle.  This is a complete global shift of economic (and probably military) power and influence.
Virtually NO ONE investing today has ever done so in a world where the United States and its almighty dollar aren't the undisputed dominant economy and currency.
Of course, we've been talking for quite some time about preparing for the possibility of the U.S. dollar losing its unique and powerful position as the world's reserve currency.
There are several internal and external forces working against it, in spite of recent relative strength.
In fact, Russia just dumped all its dollar holdings and traded them for Chinese yuan …
Russia Buys Quarter of World Yuan Reserves in Shift From Dollar – Bloomberg, January 9, 2019
These are both MEGA-trends … major shifts that are gradually taking place over a long period of time.
Back in 2016, Business Insider published an article about four mega-trends that could change the world by 2030 … including the U.S. losing top status.
Of course, we're only a few years in.   But IF you're paying attention, you've been watching these trends slowly and surely develop.
Most people don't even see it happening, much less have any understanding of what it might mean to them … or how to prepare.
We think that's a mistake.
There's an old investing adage which says, "the trend is your friend."
In other words, it's generally a losing proposition to invest against the trend.  It's just too powerful.  Especially a mega-trend.
Sure, you can be contrarian and buy when others are selling or vice-versa.
But that's just navigating cycles.  If you get it wrong, you can simply wait it out because time often heals those wounds.
But a mega-trend isn't a cycle.  It's a major long-term shift in the landscape.  It fundamentally changes the way the world works.
The gradual erosion of the United States exclusive status is a powerful mega-trend.
Artificial intelligence is another.
In a recent news report, a leading expert predicts AI will displace 40 percent of world's workers as soon as 2035.
That kind of disruption has the potential to impact economies, political systems, and your real estate investments.
So when thinking about the New Year ahead … we encourage you to start thinking about the next decade as well.  Because big change is on the horizon.
Fortunately, real estate moves slowly … just like a mega-trend.
And because real estate is a permanent and essential part of human existence, there's likely to be investment opportunity … so long as private property rights survive.
So what might all this mean to YOUR real estate investing?
It's obviously way too much to unpack in a weekly newsletter, but here's some food for thought as we approach the 3rd decade of the new millennium …
U.S. real estate could grow in appeal as a preferred wealth preservation haven for foreign investors.
Sure, the U.S. economy and dollar might get knocked out of the top spot.  But the U.S. has a long and stable history of strong private property rights.
The same can't be said for some these up and coming economies.
However, if the dollar loses reserve status, then dollar-denominated asset prices … along with interest rates … could surge in response to inflation.
So anyone who uses long-term fixed debt to acquire real estate BEFORE it happens could end up a two-time winner.
Rising prices against fixed debt makes equity happen.  We like it.
The key is to pick markets and product types likely to see increased demand if economic conditions become more challenging for working class folks.
Of course, if economic conditions improve then all the better.  But best to prepare for downward pressure.
These are themes we've been talking about for years … because the mega-trends driving them have been slowly developing for quite some time.
Be careful not to let routine cycles, political winds, or investing fads blind you to the mega-trends underneath it all.  Mega-trends transcend all those things.
The good news is mega-trends move slowly.
So IF you're paying attention, you'll almost always have plenty of time to adjust your position to capture opportunity and mitigate risk.
The even better news is real estate is a tangible, essential asset … with a unique status.  All stakeholders in society have a vested interest in keeping it valuable.
Not all investments can say that.
Of course, all investing involves risk.  But so does NOT investing.
So it's a matter of  being strategic and taking well-calculated risks … which is why we think it's critical to keep a keen eye on mega-trends as well as cycles.
When you play off the big picture, it smooths out short-term gyrations which can sucker Pollyanna investors to jump in … or spook skeptical investors into missing out.
That's why we're REALLY looking forward to spending a week with our incredible faculty members on our fast-approaching 17th annual Investor Summit at Sea™.
Of course, we hope you'll join us.
But whether you do or don't, we encourage you to get together with smart, experienced investors and discuss the way the world is changing …
… and how YOU can best position yourself to survive and thrive as the future unfolds.
Until next time … good investing!
More From The Real Estate Guys™…
The Real Estate Guys™ radio show and podcast provides real estate investing news, education, training, and resources to help real estate investors succeed.
---
Love the show?  Tell the world!  When you promote the show, you help us attract more great guests for 

your

 listening pleasure!
These days, it seems like industry and social changes are happening at a faster pace than ever before.
Take the emergence of companies like Uber and Lyft. Unheard of just a few years ago, these businesses allow everyday drivers to repurpose their cars and moonlight as freelance drivers to earn some extra change.
While the rise of ride-sharing companies has been great for people who want to put their cars to use, as well as people who need a convenient, affordable ride, it's been a major disruption to the taxi industry.
In this episode of The Real Estate Guys™ show, we'll examine nine major disruptions to the traditional real estate industry and discuss the way these changes affect YOU.
On the show, you'll hear from:
Your champion-of-change host, Robert Helms
His right-hand man, Russell Gray
---
Listen
---
Subscribe
Broadcasting since 1997 with over 300 episodes on iTunes!
---
Review
When you give us a positive review on iTunes you help us continue to bring you high caliber guests and attract new listeners. It's easy and takes just a minute! (Don't know how? Follow these instructions).
Thanks!
---
Major disruptions to traditional industries
Most disruptions don't appear out of nowhere … even if it seems like they do.
Major trends tend to evolve slowly.
The upside? You have time to react and get in on the game before you're left behind.
The downside? If you aren't keeping your eyes wide open, it's easy to miss what's going on.
Our first major trend is one that gained popularity quickly over the past few years … and is now on the tip of every vacationer's tongue.
Trend #1: Short-term vacation rentals
Airbnb. Everyone's heard of this company, and for good reason.
Companies like Airbnb allow homeowners to rent their homes to vacationers for a night or a fortnight.
For regular homeowners, say a person who's purchased a vacation rental they only use two months out of the year, short-term vacation rentals offer a way to make money in today's sharing economy.
And for real estate investors, Airbnb offers a completely new model for hospitality … and often, a drastically higher rate of return.
But for competitors in the traditional hospitality industry, Airbnb presents an unwelcome disruption to an established market.
After all, hotels can't usually match the amenities, home-like ambiance, or affordable rates of Airbnb options.
So the hotel industry is responding … often by attempting to quash short-term vacation rentals in a given area.
Trend #2: Modular housing
When modular housing first appeared, it was synonymous with "shoddy."
Today, modular housing means something totally different.
In fact, in many ways modular housing has become the best option for low-cost, high-quality homes.
New technology has allowed modular building companies to become hyper efficient, producing consistent results with less overhead than traditional building methods.
Obviously, this trend is also disrupting a big industry … traditional building and construction businesses.
These companies know what they'll do about this trend… try to stop or circumvent it. The real question is, do you know what you'll do?
In some cases, it isn't a new technology that's disruptive … it's the economy. Consider overcrowded, high-priced areas booming with new companies like San Francisco and Vail, Colorado.
In these markets, the demand for housing is there … but the market isn't responding (or can't respond, due to geographic barriers).
In some cases, this has opened up a new industry … worker-specific housing, created solely to provide homes for workers flocking to burgeoning technology markets.
In the most extreme cases, however, no one is stepping up to the table. Take Google, for example.
The company recently installed modular homes near their Silicon Valley campus to provide temporary, affordable housing to new employees.
But Google's solution isn't permanent … it's a patch on a problem that will only get worse.
The real solution? Either someone has to figure out a way to add affordable housing to already packed markets … or companies have to make the move to more affordable markets.
As with any trend, we want you to take note … and look for the opportunity in the situation.
Changing technology tools offer new techniques
Although in many ways, the real estate industry hasn't changed significantly compared to years past, technology tools for homebuyers have expanded dramatically in the Internet age.
First, it was online MLS programs that expanded access to home listings. Today, technology is racing to fill needs and wants as they arise, changing the way real estate works every day.
Trend #4: Online property analysis and walkthroughs
It's easier than ever before to buy a property without ever stepping foot in it.
Advances in technology, like virtual reality programs that let potential buyers examine homes from a distance, have made physical walkthroughs unnecessary.
Buyers also have a vast array of constantly improving data available to them online.
Sites like Zillow show home values, and it only takes a push of a button to find an area's crime rates and school statistics.
Trend #5: Social media marketing
While online technology rapidly increases the information available to potential homebuyers, some sellers are taking advantage of Internet trends to get a competitive edge.
Real estate professionals like our friend Ken McElroy use popular social media sites to create interest instead of relying on traditional advertising techniques.
This approach allows sellers to reach key audiences … while driving the costs out of marketing and acquisition.
What's the benefit of being able to cut edges this way? Well, we hope it's obvious … finding ways to cut overhead only increases your bottom line … and will help you stay above water if and when we hit a tight market.
Financing, lending, and brokering like never before
Along with new ways to research and market homes come new ways to buy and sell them.
Trend #6: Online brokerages
The online-only trend doesn't just stop at walkthroughs … these days, companies like Reali operate real estate brokerages entirely online.
As technology advances have made information more readily available to the interested public, traditional realties have seen an overall decrease in commissions.
There are two things real estate agents can do … find a way to redefine their role in the market, and/or find a way to do more transactions.
As new business models facilitated by technology emerge, it's your job to consider how you'll re-position yourself to maintain your value proposition.
Although your position and tasks may change over time, your income doesn't have to change if you adapt.
When it comes to buying and financing real estate, new lending models have proved a big disruption to a major industry … the banking world.
In particular, crowdfunding and peer-to-peer marketing allow people to exchange money without utilizing banks at all.
Instead, buyers and sellers can come together without a middleman.
Refiguring traditional 'rules' for a changing world
It's easy to fall asleep and miss the little ripples technology makes in the real estate world … but we think it's more fun to stay awake and watch them turn into waves.
If you want to be active and efficient in a slow market, NOW is the time to make your move.
That way, you'll have a competitive advantage when you really need it.
In a constantly changing world, it's YOUR job to rework the rules.
Trend #8: Nomadic workers
While workers are still flocking to big companies in overcrowded cities, on the other end of the spectrum, technology has enabled many folks to work nomadically.
For more people than ever before, it's possible to work wherever the heck you want.
How is this trend a disruption? It forces sellers to look beyond local buyers and consider the amenities that will draw nomadic workers to an area.
If investors take this trend into account, they may find demand in places they never would have suspected otherwise.
A changing world requires you to consider so much more than just the roof you put over tenants' heads. You have to look at the bigger picture.
Trend #9: Cryptocurrencies
Last, but not least, we find the rising cryptocurrency trend of the past few decades intriguing.
There are over 2,000 cryptocurrencies … and in markets with unstable (or even potentially unstable) currency, investors often find cryptocurrencies a logical option.
In our constantly evolving world, there's so much to think about!
It's YOUR job as investor to avoid being complacent … to stay aware so you can counter disturbances before they arise … or even better, turn them to your advantage.
Coming up on the radio show, our best ideas on how to navigate when there are storm clouds on the horizon.
Until then, go out and make some equity happen!
---
More From The Real Estate Guys™…
The Real Estate Guys™ radio show and podcast provides real estate investing news, education, training and resources to help real estate investors succeed.
Success in real estate is all about making the right deals. And making the right deals is an art and a science.
Of course, there are processes, vetting, checklists … and these are important. Properly vetting your deals can save you heaps of trouble.
But the art of real estate investing and syndicating comes down to your ability to read the market on a macro level and evaluate the big "compared to what."
As in, compared to all the things I could invest in, why is this particular market, product, or team worth it?
Listen in as we learn from wildly successful John Bogdasarian, president of the Promanas Group, share his unique strategy for finding (and funding) great deals.
In this episode of The Real Estate Guys™ show you'll hear from:
Your find-and-fund host, 

Robert Helms

His fine-and-fun(?) co-host, 

Russell Gray

President of the Promanas Group,

John Bogdasarian
---
Listen
---
Subscribe
Broadcasting since 1997 with over 300 episodes on iTunes!
---
Review
When you give us a positive review on iTunes you help us continue to bring you high caliber guests and attract new listeners. It's easy and takes just a minute! (Don't know how? Follow these instructions).
Thanks!
---
Success from small and simple beginnings
Like many investors, today's guest started out small. Everyone starts somewhere, right?
When John Bogdasarian graduated from the University of Arizona with a Spanish degree, he quickly realized that there weren't a lot of jobs around for Spanish majors.
He found a job with a local area developer, Don Chisholm, who introduced him to the world of real estate.
John discovered he thrived in the real estate world, quickly obtaining a real estate license and then a broker license.
Unlike his experiences in the past with school and other jobs, John discovered that working as a broker on a commission-based structure was perfect for him.
When John started investing himself, he didn't start out with a huge chunk of money.
In fact, he started out with only $5,000.
He put that money down on his first condo and turned it into almost $20,000 within several months.
Seeing that money come in made him feel like a million bucks. Emboldened by his success, John went through a long period of acquiring single-family homes.
When his equity got tied down, John started doing zero-down deals. He says he was fortunate to have landed in a market that was appreciating rapidly at the time.
Although John wouldn't advocate that new investors take the route he did, we recommend new investors pay attention to where John started out.
In John's own words, "You don't need money to earn money in real estate."
Once John started bringing in cash for himself, he realized the next logical step was syndication.
That's why John founded the Promanas Group.
John aligns himself with people and developers who have good properties but little experience or low funds. He's passionate about finding situations where he can create value for developers and investors.
Deciding deals based on situation
We asked John how he picks his specialty in a market with lots of asset classes.
John told us his decisions aren't driven by asset type or geography.
Instead, they're driven by situation. John knows the best deals happen when he understands something about the market that others don't and takes advantage of it.
Because John makes decisions based on situation, he hasn't locked himself into a particular product type … which is especially important because the most popular product types tend to come and go.
For example, since 2009, the Promanas Group has moved toward funding development deals because the market cycle has been changing.
Even though he has been moving away from buying new properties, John told us he still thinks "it's a very good time to build in some markets."
John ran us through the process he goes through with his associates at the Promanas Group to make a deal happen. This is what they do for EVERY deal:
Start macro: study national real estate trends, debt markets, and evaluate the current real estate cycle. Get a good feel on what's happening in general.

Hone in on an area itself—just to keep an eye on things. Check out the demographics: employment rate, demand for housing, etc.

If an area checks out, hone in further. Evaluate the neighborhood a property resides in, the block, everything down to whether the building is on a corner or what the parking is like.

Check everything. Verify that demand is there. Verify the numbers. Visit the site and check it out in person. Vet the land itself, the architect, the builder.
John doesn't do all this by himself, of course. He estimates it takes a team of four 100 hours to do the proper vetting before he commits to a deal.
He also had a realization early on—in order to really get that passive income coming in, to "do the work once and get paid forever," he needed to develop relationships with developers instead of relying on one-off deals.
For John, making a new deal is decidedly NOT sexy. As Robert puts it, "Real estate can be as exciting as watching paint dry" … and that's the way John prefers it.
"At the end of the day, real estate should be boring because boring makes money," says John.
Rather than about flashy numbers, real estate success is about sticking to the basics to create predictable cash flow, vetting the numbers, checking the boxes, doing due diligence, educating yourself, and creating strong relationships.
Interested in getting John's checklist for vetting a deal from the ground up? Send us an email at [email protected]
A unique (and fail-proof) syndication model
When John first started syndicating, he told us he was doing one-off deals like everyone else.
John had put together a handful of deals when he realized that some of the investors in his first deal had pulled out. One investor in particular was his Aunt Barb.
So John called up his Aunt Barb to ask her what was going on. She told him that she didn't invest because John had all her money.
John started to panic. "I didn't want that much of someone's money." What if one of the deals he'd made didn't work out?
That's when it hit him … instead of having people invest in multiple individual deals, he needed to pool all those deals together under a parent company.
That's what he does today. With the Promanas Group, John will make 30-35 acquisitions funded by around 300 investors. Each individual deal is held in its own sub-entity under a parent company.
When 100% of their invested capital plus their preferred return has come back, then the company liquidates its development deals and sends cash out to its investors.
Share prices for John's secondary investment fund are $100,000, with the option to buy half a share for new investors.
Investing this way has led to many bonuses, John told us:
Instead of reporting on 30 different deals to 30 different ownership groups, John can send one report to one group of people.

Reserves are pooled across all assets, meaning any one to three deals could implode completely and the overall fund would still be just fine. A pool structure diversifies risk.

Deals that underperform—and John has only seen one or two—can be fixed. John can often solve temporary setbacks with individual investments just by being patient.
"I used to try to be all things to all people, but that doesn't really work," John told us. Through trial and error, John's found a method that DOES work—and works well.
One key element? 100% transparency. Along with the detailed report he sends to investors, John puts together hard data for anyone who asks. References, bank statements, closing documents, inspection reports, contact information for loan officers … you name it, and he's probably shared it.
Another key element? By deciding deals based on situation, John can say yes to every project that fits the right criteria. He can also make strings of deals with the same developers instead of relying on one-off deals.
Secrets of successful syndication
Successful deals are driven by a set of ideal circumstances driven by moldable factors, big and small.
To take advantage of those circumstances, you have to look for big macro trends.
And instead of getting pigeon-holed into one market or product type, you have to go where the opportunities are, then hire people experienced in that particular niche.
That's right … you can't do it all yourself. We're big fans of getting educated, but the fact is, you simply can't understand every facet of real estate investment alone.
People like John don't know everything. They've just learned how to vet deals and team members and acquire people who are EXPERTS in what they do.
What makes you a successful investor or syndicator in the long run is not your expertise in the specifics, but your expertise in putting the pieces together so you can see the big picture.
Want to meet John in person? In our upcoming event, we'll share the secrets on how you can do bigger deals as a syndicator, and how to invest passively with a syndicator.
Now, go out and make some equity happen!
---
More From The Real Estate Guys™…
The Real Estate Guys™ radio show and podcast provides real estate investing news, education, training and resources to help real estate investors succeed.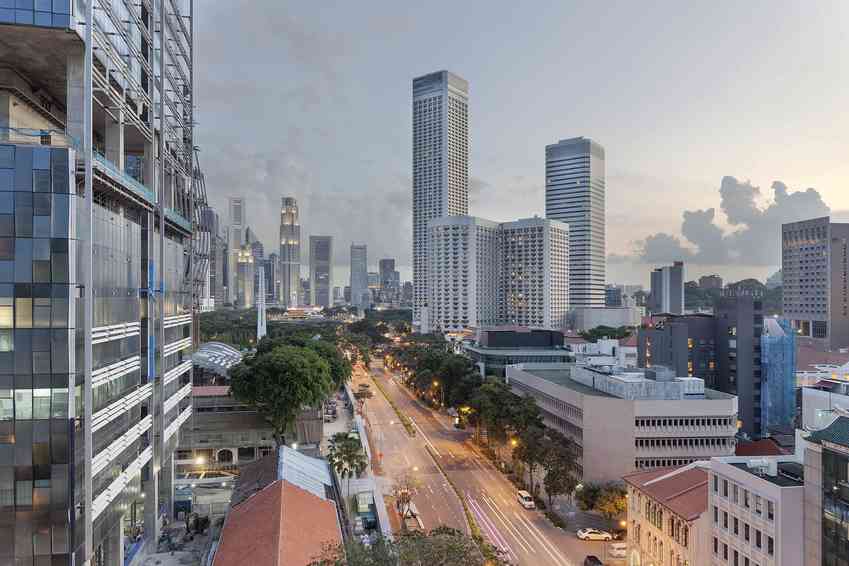 Commercial real estate can be a leading indicator of broader economic trends…especially employment, which is very important to real estate investors.  Because when businesses are optimistic, they lease space to house more people and accommodate growth.
Likewise, when businesses are pessimistic, they don't add space, renew leases or accept rental increases (important if you're the commercial landlord!).
But whether trending up or down, commercial real estate provides an indication of the sentiment of businesses.  And because rents and salaries (which pay residential rents) are derived from profits, what's good for business is good for landlords.
So to find out which way the wind is blowing, we visit with not one, but TWO super smart guys who spend lots of time tracking trends and making big money investment decisions.
Voicing their perspectives on this episode of The Real Estate Guys™ radio show:
Your trendy host, Robert Helms
His broad co-host, Russell Gray
Expert guest and real estate investment strategist, David Lynn PhD.
Returning guest, CEO and investment strategist for U.S. Global Investors, Frank Holmes
David Lynn sets the tone early noting that "the demise of retail and office real estate is greatly exaggerated."  So right away we get the feeling this is going to be an upbeat show.
He explains that commercial real estate has been "recovering nicely" and points out there isn't an over-supply of properties in the market relative to demand.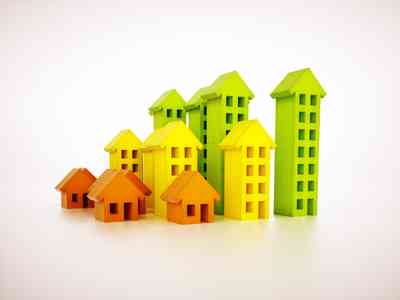 So, as the economy and employment improve, it brings a demand for commercial real estate.  And because there isn't an over-supply, the demand (aided by cheap financing) helps push up prices.
That's GREAT news…if you happened to buy commercial real estate when it was in the dumper.
(Note to self:  Buy stuff when it's on sale.)
But it's also great news now, because the increasing demand is a symptom of an improving economy.
So even if you're a residential real estate investor, an increase in the demand for commercial space indicates businesses are are growing more confident in their future. This can mean more jobs and bigger paychecks could be on their way.
To which we say…bring it on!
David also reminds us that corporations are sitting on HUGE amounts of cash.  So unlike the rank and file consumer, businesses have war chests of capital to pour into growth…once they believe the timing is right.
David says cash on corporate balance sheets are a "coiled spring" waiting to release its energy into commercial real estate.
He also brings up another source of capital that's starting to pile into commercial real estate:  money from overseas.
Because while many American investors are a little frustrated with the pace of economic recovery and some of the monetary policy in the good 'ole USA, foreigners still look at the US as a safe haven….just take a look at the strength of the U.S. dollar.
More than that, foreigners like U.S. real estate.  And even though, as Americans, we like to diversify outside the U.S., it doesn't mean we're down on U.S. real estate…far from it!  This simply highlights how global real estate investing has become for everyone…no matter where you're based.
And speaking of global investing…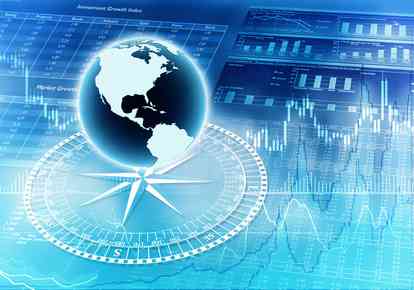 Next to chime in on economic trends is returning guest, Frank Holmes.
Frank is the CEO and chief investment strategist for U.S. Global Investors, an award winning family of managed funds out of San Antonio, Texas.
Frank's not a real estate guy (at least not in the way we think of a real estate investor), but he's a very sharp economic mind and he closely watches global economic trends.  As we've already alluded to, there are important links between economic strength and real estate.
Frank believes that falling oil prices will be positive for real estate because lower energy costs mean more income is available to go into rent, whether it's an apartment dweller or a big manufacturing plant, distribution center or office building.
As far as the dollar's recent surge, Frank thinks the greenback is ready for "a breather".  If that's true, it should provide a boost for gold and silver.
In fact, we specifically ask Frank about metals (precious and otherwise), and he tells us to pay attention to China, which he describes as "the 800 pound gorilla".
Franks says if China's demand increases, it will push metals prices up.  If not, then just the opposite.
So why should real estate investors care about metals?
First, metals (like other commodities) go up and down in relation to the strength of the dollar, in addition to responding to basic pressures from supply and demand.   So, metals that are used in the construction of real estate (from nails, to rebar, to girders, to wiring, to appliances and HVAC), affect the cost of construction.
And for those investors who have diversified their liquid assets to include not just cash, but monetary metals as well, the last year has been a little stressful…at least if you're prone to measuring your wealth in dollars (as opposed to number of rental units, ounces of gold, etc.).
So if China continues to build up their gold reserves (which they've been aggressively doing for the last couple of years), at some point the demand for physical metal will overwhelm the paper metal (derivatives) market, and put upward pressure on prices.  So if you're holding gold, or accumulating it while the pricing is soft, then this could be welcome news.
In closing, Frank also believes interest rates will remain low for the foreseeable future.  Of course, interest rates are a topic of great interest (no pun intended…okay, it was intended) to almost all real estate investors because debt is one of our favorite tools.
Bottom line:  The overall sentiment from both of our expert guests is positive, which is a trend we're happy to see continue. 🙂
Listen Now:
Want more? Sign up for The Real Estate Guys™ free newsletter!
Don't miss an episode of The Real Estate Guys™ radio show!  Subscribe to the free podcast!
Stay connected with The Real Estate Guys™ on Facebook!
The Real Estate Guys™ radio show and podcast provides real estate investing news, education, training and resources that help real estate investors succeed.
Let's face it.  Whether it's a car, lover or hot real estate markets, we all want a hot one.
You're on your own for the first two, but in this episode we'll do our best to help you with number three. That is, how to find hot real estate markets.
In the studio for this arousing discussion:
Your smokin' hot host, Robert Helms
His faithful wing-man, co-host Russell Gray
Regular contributor and Big Man on campus, John Turley
"Hot" things are usually the result of high demand and too little supply.  Sometimes the desire to possess is there, but the capacity to pay is not.  In any case, when more people want something than there is of it to go around, that thing becomes "hot".
In investing, the goal is to be among the first to identify something that's heating up, then grab it before the mass of other market players have gotten to the party.
So how do you get into hot real estate markets BEFORE they get hot?
Before we go there, consider that real estate as an investment is very slow moving.  That is, even once the word starts to get out, it takes a while for market demand to reach its peak.  This is good because it allows regular folks (not just all the pretty people in Wall Street) to get in on the action.
Also, because real estate isn't really a main stream investment, the "Flash Boys" aren't coming to the party at all.
In fact, real estate is more like a block party.  It's local only interesting to people who are in the neighborhood.  So parties for hot real estate markets don't tend to get too crowded very fast.  This is also good for those of us who don't mind driving (or flying) from place to place in pursuit of a fun party where we can get some action with a hot market.
So it's important to go where your chances are good.  We say it all the time, "Live where you want to live and invest where the numbers make sense."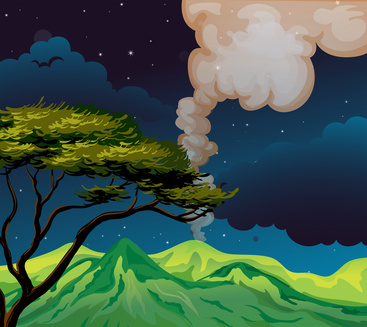 Step one is to watch for signals that a market is getting hot.  And those signals don't always come in a neat package or in ways that are readily recognized.  Sometimes you have to be good a reading the smoke signals to recognize that a market is heating up.
In this episode, we invite John Turley to bring us up to date on his market, Ambergris Caye, Belize.  It's an interesting case study, especially if you're not familiar with this market, because it illustrates how market drivers vary from market to market.
A fundamental concept of market analysis is supply and demand.  If there are lots of people demanding a particular area, product type or price point, that area, product type or price point has the potential to get "hot".
But how do you know WHICH area, product type or price point?  And how can you see it BEFORE the majority of others see it?
This is where purposed proximity is essential.
Purposed proximity is getting close to a market with a conscious decision of looking for critical clues about supply and demand trends.
Many people live in areas with opportunity all around them.  They have proximity.  But they aren't purposeful.  So they drive by opportunity every day and can't see it.
Others are purposeful from a distance.  They look at charts, graphs, stats, news and data.  They can sense opportunity because they're purposeful.  But they can't actually see it because they lack proximity.
Here's where it's important to realize that hot real estate markets are like people. You have to be close enough to pick up their unspoken clues that signal opportunity.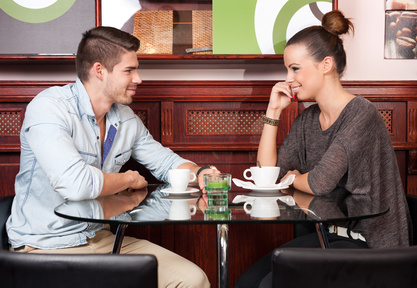 Body language experts tell us that communication is only 7% verbal.
This means that words only account for a fraction of the meaning in a conversation.
The majority of communication is in tonality, facial expression, gestures, eye contact, etc.
To really get the "vibe" of another person, you need to be in close proximity.  Or at least be able to see and hear them, which is why video chat has become a popular communication tool for people in both their personal and professional lives.
For a real estate market, price and sales data is analogous to the words in human communication.  It tells SOME of the story, but it's a far cry from telling the WHOLE story.  This is why we're big fans of field trips.  We like to visit markets up close and personal.  We like to feel them to know if they are actually hot real estate markets or not.
Plus, when you visit a market, you build relationships with people who can become your boots on the ground. 
For example, even though we go to Belize a lot, it's nice having Big John and his team with boots on the ground.  They have their thumb on the pulse of the market.  And not just data, but rumors, inside information, and real time activity.  It's that way for every market we're involved with.
With that said, some data is very useful because it's a leading indicator of demand.
For example, if a large employer signs a deal to open a new operation in a small town, the resulting employment can be a driver of demand for housing.  But because the demand hasn't manifested yet, there's time to get in ahead of the wave.
And before it's in the paper for the whole world to know, there's usually a handful of local market players who know it's coming, like the commercial real estate broker helping to find space or land for the business.  Or the residential brokers looking for housing for the key executives.  Boots on ground.
Of course, just because a big employer is moving in, it may not be enough information to take action on.   But when you have several corroborating signs from different sources, then you probably have something substantial to act on.  In any case, it CERTAINLY warrants a closer look…because where's there's smoke, there's usually fire.
So listen in to this discussion as Big John Turley provides some of the many signs which say "market on fire" in Ambergris Caye.  Then think about whatever hot real estate markets you're active or interested in.  What smoke signals are in the air and how can you investigate further?
And then remember, you don't want to by shy when the market's sending out the "vibe"…or you risk missing out on some hot action.
Listen Now
Want more? Sign up for The Real Estate Guys™ free newsletter!
Don't miss an episode of The Real Estate Guys™ radio show!  Subscribe to the free podcast!
Stay connected with The Real Estate Guys™ on Facebook!
The Real Estate Guys™ radio show and podcast provides real estate investing news, education, training and resources that help real estate investors succeed.
With a catchy title like "Back the Future" you might expect a picture of a Doc Brown, Marty McFly or a flying DeLorean.  It's hard to believe that this now "classic" movie is over 25 years old!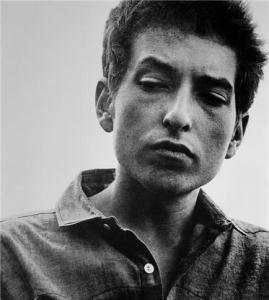 But who is THIS guy?  And what does any of this have to do with real estate?
Since our audience surveys tell us most of you are something younger than a baby boomer, we'll give you a hint:  this guy is a singer/songwriter and this picture was on his third album cover released in 1964.  It was an LP (which means Long Playing recording on a big vinyl disc that Disc Jockeys, aka DJ's, would "spin" on turntables at 33-1/3 revolutions per minute…wonder how all tha real estate near the LP factory is doing??? – just sayin').
Not sure who he is?  Hang in there.  We'll tell you later.  Meanwhile, back to our blog about his week's episode.
Back to our blogging…
Think about the world today.  Wouldn't you agree that the times they are a'changin'?  (Wait. Is that another hint?)  And the changing times affect where people, businesses, jobs and money move.  Therefore, it's only logical to expect that changing times affect real estate.
We know.  Sometimes it's hard to see the changes when you're living in them.  Other times, the changes are obvious, but we fail to connect the dots and anticipate the effects on our investments.  We call that being "blind-sided" and it's not a good thing.  It happened to us in 2008, so we pay extra careful attention today, which is point of this episode.
In the recording studio for another real estate radio jam session:
Your radio rock star host, Robert Helms
His radio roadie and co-host, Russell Gray
Your baritone boomer, the Godfather of Real Estate, Bob Helms
Now, when Bob Dylan's (yeah, that's him) album, The Times They Are A' Changin' came out in 1964, there was a lot of turmoil in the world. 
Before he was assassinated, President Kennedy had just confronted the Soviet Union over nuclear weapons in Cuba – right off the coast of the U.S!  The Civil Rights movement was in full swing, replete with protests, riots and all kinds of civil unrest.  Meanwhile, the U.S. government was busy switching out all the real silver coins for nickel plated tokens. 
The point is there was a lot going on and much of it wasn't pretty.  But let's stop right here.
If you could jump in a flying DeLorean and go back to 1964, knowing what you now know, would you be more or less inclined to buy real estate in 1964 – even though "the times, they are a' changin'"?
Now, back to the future, here on the threshold of 2012, assuming the Mayan thing doesn't happen, do you think real estate will still be here in 2040?  And will it still be a high priority for people and businesses to use real estate to live, work, farm and play?
Sure, we have the Iran nucelar weapon threat and the ongoing war on terrorism.  The Occupy something movement might be considered this generation's version of the civil rights movement.  Now, it's economic equality instead of race equality.  And the Fed is busily printing money like there's no tomorrow. 
We're not belittling any of these concerns.  They're very real.  But the point is that there are ALWAYS changes to fret about.  And of course, there are the changes which come from innovation and advancements of all kinds.  Just think about how medical advancements have affected the economy because of longer life spans.
The bottom line is that companies, industries and even governments come and go wiht lots of change in between.  But the real estate remains.  So in uncertain times, when stocks are up one day and down the next, and sovereign nations and municipalities are teetering on the edge of bankruptcy, and fiat currencies are being devalued all over the globe…(take a breath…), isn't real estate one of the most foundational investments you could make?
We know.  If you're a fan of the show, we're preaching to the choir.  But the lesson is not just about buying ANY real estate.  It's buying the right real estate, in the right markets, with the right financial structures, so you don't just survive the changing times, but prosper in them.
In this episode, we talk about some of the many changes which have happened and are happening, how they've affected real estate, and how to position your investing in the eye of the storm where it's safer.
So listen in to the conversation, then look at all the change all around you with excitement and anticipation.  In change, there is opportunity – and even more so, because casual observers are paralyzed into inaction, leaving lots of oportunity for the thoughtful and bold.
The biggest real estate investors we know have been and remain very active in this market. They see low interest rates, slow building rates (limiting supply), increasing population, rising rents and a widow of opportunity that won't stay open forever.
LISTEN:

The Real Estate Guys™ radio show and podcast provides real estate investing news, education, training and resources to help real estate investors succeed.