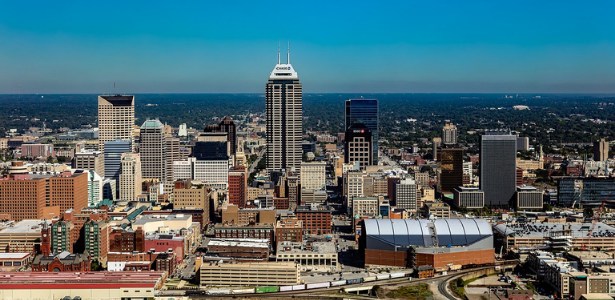 In tough times like 2020 has brought, demand for affordable essentials goes UP. When it comes to real estate, it doesn't get any more essential than residential.
Indianapolis is a hidden gem of a market … it is very affordable while still offering tremendous quality of life.
You will learn why Indianapolis is attracting nearby Midwesterners trying to escape high-price, high-tax states nearby! 
In this episode, we visit with our boots-on-the-ground guy Jeff "Shecky" Schechter and learn why he thinks Indianapolis is THE market to be in. 
In this episode of The Real Estate Guys™ show, hear from:
Your high-return host,

Robert Helms

His affordable co-host,

Russell Gray
Our Indianapolis boots-on-the-ground correspondent, Jeff "Shecky" Schechter
---
Listen
---
Subscribe
Broadcasting since 1997 with over 300 episodes on iTunes!
---
Review
When you give us a positive review on iTunes you help us continue to bring you high caliber guests and attract new listeners. It's easy and takes just a minute! (Don't know how? Follow these instructions).
Thanks!
---
What Makes an Affordable Market
As a real estate investor, price is important. As you become more seasoned, it's not the most important thing … but let's face it, getting started is tough! 
One financial strategy in acquiring real estate has to do with finding markets that make sense …. the big picture is that income has to be enough to cover expenses and then some!
So you look at these markets that have appreciated over time like Northern California, the Bay Area, Seattle … places where the prices have gone up and up, and yet the rent doesn't always keep pace.
Appreciation is one way we make money in real estate … but cash flow is how we hang on to the property, and so especially if you're starting out, you want to find a good market where prices are affordable and the rents are strong.
As we're sitting here in the latter part of 2020, we are on probably the front end or in the middle of the beginning of a pretty severe economic setback. Inflation is starting to show up. 
Your typical tenant is living paycheck to paycheck … and as people try to find a way to maintain a quality of life, to put a decent roof over their head to be in a decent community, they're going to have to move around. 
So we look for places where the conditions are good or that are near a large, major population center … that is probably going to track people from those large centers into the more affordable marketplaces.
Many years ago for real estate trivia, we asked what the most affordable market was in America. It actually is the same answer today, and that is Indianapolis, Indiana! 
Affordability means that somebody can purchase a home and have the same utility and quality for the lowest price compared to what the average wage is. 
But then is there room for renters? Well, what we've discovered is in that market … people at lower incomes typically don't have the ability to save up the 20% or more down payment it takes. 
So it's a market where we see a lot of renters, and that's great for landlords! 
Indianapolis also happens to be the neighbor of large markets that react differently than it does. 
We think if you're looking for a place to buy an inexpensive property where the returns are going to be solid, this is certainly a good place to start. 
Get to Know Indianapolis 
When we were visiting Indianapolis last year, we loved that this place is clean, nice, has affordable houses, has a major sports team, and is the home of the largest sporting event in the world. 
We went on a quest, and that led us to our guest today … Jeff Schechter of High Return Real Estate from Indianapolis, Indiana. 
Jeff says things are going well in Indianapolis. While they are seeing a little bit of upward price pressure during COVID-19, investors are doing well and people are making money. 
First, we want to discuss the rental situation …. We asked Jeff how COVID has impacted people paying their rent in the Indianapolis market. 
He says that while there are some who have taken advantage of courts being closed, for the most part, his tenants have been great with paying, and he's been able to work with those who could not. 
For those who don't know the Indianapolis area, Jeff explains that it's actually one of the biggest MSAs in the nation. 
He says, "We do see quite a bit of change in Indianapolis over the last few years; it has been going through quite a renaissance, so we're seeing a lot of really great old commercial buildings being changed over to different use. We're seeing new apartments going up or seeing a lot of those old beat-up homes being redone; I'm in one myself." 
Having local market knowledge is huge … Jeff explains that over the four years he's been working in Indianapolis, he's seen a lot of improvement in many areas of the city. 
What about appreciation in the Indianapolis market? 
Jeff says, "The last couple of years, especially in certain areas, we've seen some pretty significant appreciation." 
But while that is exciting … he says it's also a double-edged sword because the more that the price pressure happens, the harder it is to make the price to rent ratios work.
Indianapolis is Affordable for Everyone 
The premise of the show today is about an affordable market … so we ask Jeff to give the listeners an idea of what a typical house might cost.
Jeff says, "I've got one property right now that is under $50,000—that's for the whole house. Most of the sweet spot of what we do would be probably in the 60s to high 70s."
Wow … now that's AFFORDABLE! 
When it comes to rehabbing these properties, how does Jeff decide what needs to be done? 
Jeff says that's actually one of the easiest parts of his job. 
Every week he meets with his acquisition crew, and they decide what properties they should go for. 
The key is in the relationship with the crew chief who gives them an initial assessment … and they have a great checklist and system for deciding what materials to put in the house. 
Next, we ask Jeff what tenant/landlord law is like in Indianapolis … and you'll be happy to learn that he says laws are in fact very favorable for the landlords in Indiana. 
Compared to other states, it's a great situation for investors and landlords. 
What about property management for those who live far away from their investment properties? 
Jeff admits that's been one of the most difficult parts of the business for him … and we agree that it's hard to find reliable and trustworthy people in property management. 
But Jeff found the right solution in a new property management company that wrote their own software and proved themselves. 
He says he's happy with how they work. He doesn't want to have to be the best at everything! 
Bottom line …  if you haven't yet really taken a look at the Indianapolis market, there is a lot to learn. Jeff has put together a great report available to you AT NO COST! You will be able to learn why it's a great investment market. 
For all the great insights Jeff has to share on the Indianapolis market … be sure to listen to the whole podcast. 
---
More From The Real Estate Guys™…
The Real Estate Guys™ radio show and podcast provides real estate investing news, education, training, and resources to help real estate investors succeed.
---
Love the show?  Tell the world!  When you promote the show, you help us attract more great guests for 

your

 listening pleasure!
In tough times, demand for affordable essentials goes UP. When it comes to real estate, it doesn't get any more essential than residential.
Indianapolis is a rare major metro which is very affordable while still offering tremendous quality of life.
It's no wonder Indianapolis is attracting nearby mid-westerners trying to escape high-price, high-tax states.
In this episode, we visit with our Boots-on-the-Ground guy and talk high return turnkey rentals in Indianapolis.
---
More From The Real Estate Guys™…
The Real Estate Guys™ radio show and podcast provides real estate investing news, education, training, and resources to help real estate investors succeed.
---
Love the show?  Tell the world!  When you promote the show, you help us attract more great guests for 

your

 listening pleasure!
Mahogany Bay Village – Beth Clifford
Find paradise next to the beautiful blue waters of the Caribbean Sea!

Mahogany Bay Village is an idyllic modern retreat being brought to life in Belize by CEO and developer, Beth Clifford. 
This retreat features a globally branded luxury resort, a collection of customizable homes, and a bustling retail marketplace. 
It's 10 minutes from historic San Pedro Town and offers sparkling white sand beaches, fresh local food, and all the retail shopping your heart desires.
Mahogany Bay Village isn't just a dream vacation. It's an IDEAL LOCATION … for travelers and INVESTORS alike.
Explore the opportunity to invest in this resort community … 
Belize enjoys a great reputation as a tax-friendly jurisdiction. It boasts strong privacy and asset protection laws.

Belize is the ONLY country in Latin America whose official language is English. Its currency is pegged at a fixed 2:1 exchange rate with the U.S. dollar, making a friendly place for Americans.

Ambergris Caye Island, where Mahogany Bay Resort is located, has been named the No. 1 island in the world TWICE

by

Trip Advisor

.
Beth Clifford is helping investors enjoy PROFITS while having fun in one of the world's most beautiful locales!  
For more information on this turnkey lifestyle-investment opportunity …
Simply fill out the form below to contact the Mahogany Bay Village team.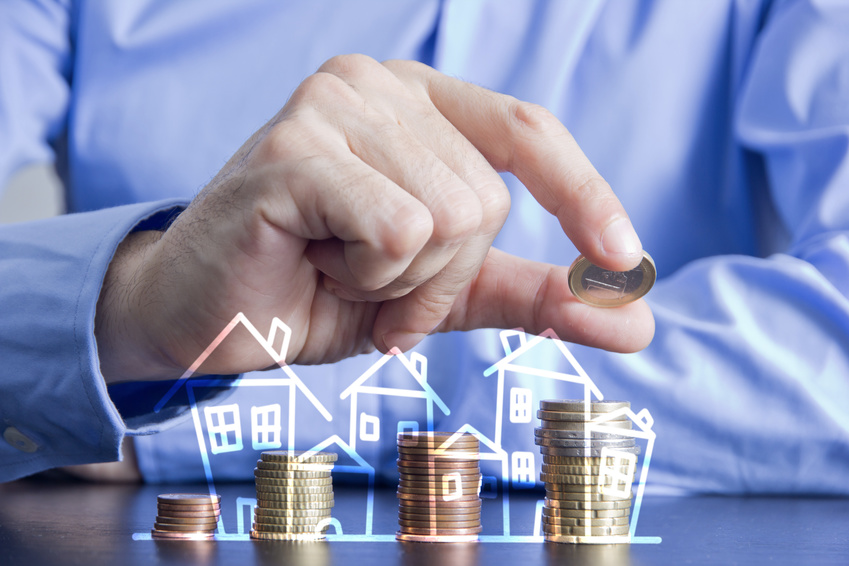 They say the best deals go first … so it is too late in the cycle to find great real estate investment opportunities?
We say the answer is no. 
We're visiting with a multi-market investor who is finding plenty of deals … even this deep into the economic cycle. 
Join us as we push past talk of bubbles and compressed cap rates to uncover deals still up for steals!
In this episode of The Real Estate Guys™ show, hear from:
Your dealing host,

Robert Helms

His reeling co-host,

Russell Gray 

President of ROI Turn Key Properties,

Jared Garfield
---
Listen
---
Subscribe
Broadcasting since 1997 with over 300 episodes on iTunes!
---
Review
When you give us a positive review on iTunes you help us continue to bring you high caliber guests and attract new listeners. It's easy and takes just a minute! (Don't know how? Follow these instructions).
Thanks!
---
The complex market ecosystem
It's not just important what you invest in … but where. 
Markets are different across the world. So, today we're going to focus on studying market trends to find excellent real estate investments. 
There is a lot of talk about "the market cycle." But you see, there's not just one market cycle. And some market cycles run concurrently. Others lag … and some are completely opposite of others. 
The key is to make decisions on where to invest depending on where you think the puck is going. 
Remember that markets are more than just geography. They also take in demographics. 
Economic cycles affect markets too … and they are affected by the business cycle … the ebb and flow of supply and demand. 
It's an extremely complex ecosystem. 
Because real estate moves slowly, you don't day trade. You look out at the horizon and think about the long game. 
There's also a lot you can learn from other people's experiences. There are plenty of resources from people who have been through a market downturn or downward cycle before. 
Just don't forget that in real estate, there is no one great, perfect real estate market. 
The trick is to match a market with your personal investment philosophy … who you are as an investor, what you're trying to accomplish, your goals and dreams. 
Focusing on a handful of markets can make a lot of sense in the long term. 
Our guest is in a lot of markets and does a lot of thinking and research about this very topic … and he is here to talk about some of the markets he likes for investors today. 
Identifying and adapting to markets
Jared Garfield used to go to his grandfather's real estate office, drink soda, and talk real estate. 
"From the time when I was a kid, I wanted to be in real estate and follow in the family business," Jared says. 
But Jared learned from his family's successes and failures … and what he learned was the power of diversification. 
Jared started buying houses in college. He bought foreclosures and flipped them for modest profits. After graduation, he built up a pretty large real estate portfolio. 
But Jared recognized that markets change. A market that is more cash flow oriented becomes more of an appreciation market over time. Dallas, Texas, is the perfect example. 
So, Jared spends a lot of his time watching that evolution and … to the best degree possible … anticipating it. 
"I developed a spreadsheet that analyzes 278 metropolitan statistical areas across the entire country on about 80 different metrics," Jared says. 
Jared incorporated everything from poverty level to crime to test scores to media to affordability … and he looked at appreciation, building permits, job growth, population and more. 
"With that, we've identified some markets where you can really outperform many of the other markets," Jared says. 
Jared also says it is important to think about submarkets. Investors tend to be the first in when there is an opportunity and the first to leave. 
So, Jared likes to look at secondary and tertiary markets. Take Huntsville, Alabama, for example. 
Huntsville is known as the Pentagon of the South. It's home to NASA, Boeing, Lockheed, and Raytheon, and the FBI just moved 4,500 jobs from Langley to Huntsville. 
Jared bought foreclosed houses in C or C+ neighborhoods for $28,000 to $35,000. They put in an average of $30,000 into rehab. Five years later, those homes are selling for about $120,000. 
The cash flow is really good. 
But, Jared says, you have to deploy different strategies at different phases of the cycle. 
Now that Huntsville is no longer an absorption project … it's expansion, full tilt … there is no reason to buy turnkey in C class neighborhoods. Instead, it makes more sense to buy new construction. 
"A market gives you what the market gives you, and you have to decide how to take that and turn it into something that makes sense," Jared says. 
Selecting the right market for you
There's a lot to learn about selecting and profiting in high cash flow markets … that's why Jared has prepared a special report for our listeners. 
In this report, Jared shares how to choose markets … the metrics you should use and how to understand the difference between high cash flow markets and others. 
Jared also shares what things you should watch for in each of his top market picks. 
One of those big factors is the one-horse town. 
A one-horse town doesn't mean small. It could also mean a big town with a very segmented workforce. 
Seattle took a bath when Boeing laid-off workers in 1990. Houston had it rough because it used to be pretty much just oil. You've got to have a diversity of employment and industries. 
"I like to invest in towns that are at least 300,000 in population and have a variety of employment sectors," Jared says. 
With single-family investing, all the data is there for you to pick the right market and get high returns … you just have to know how to look. 
For more tips and experiences from Jared, listen in to the full episode!
More From The Real Estate Guys™…
The Real Estate Guys™ radio show and podcast provides real estate investing news, education, training, and resources to help real estate investors succeed.
---
Love the show?  Tell the world!  When you promote the show, you help us attract more great guests for 

your

 listening pleasure!
P. J. Hussey & Associates, Inc. – Andrew Thruston
Your go-to Phoenix metro resource!

The savvy real estate investor knows … there's nothing more important than the team you have on the ground. 
When you're looking for experts in the Phoenix area … look no further than P. J. Hussey & Associates!
This team is a TURNKEY resource for
Strong Property Management

Full-Service Real Estate Brokerage Team

Access to Non-MLS inventory of Single & Multi-Family Properties

In-House Construction Crew
For more than 30 years, P. J. Hussey & Associates has put customers first … creating a better real estate environment for buyers and sellers alike. 
"I have been working with Patti and Andrew at P. J. Hussey & Associates since 2011. They have helped my company reposition several challenging multi-family and single family properties in the Phoenix and Glendale, Arizona, areas over the last 8 years … and they have terrific property management and construction teams."
– Sepehr Bekam, The Real Estate Guys™ Listener
Partner with a team that works WITH you to achieve your goals. 
Simply fill out the form below and a representative from P. J. Hussey & Associates, Inc. will reach out to discuss all the possibilities!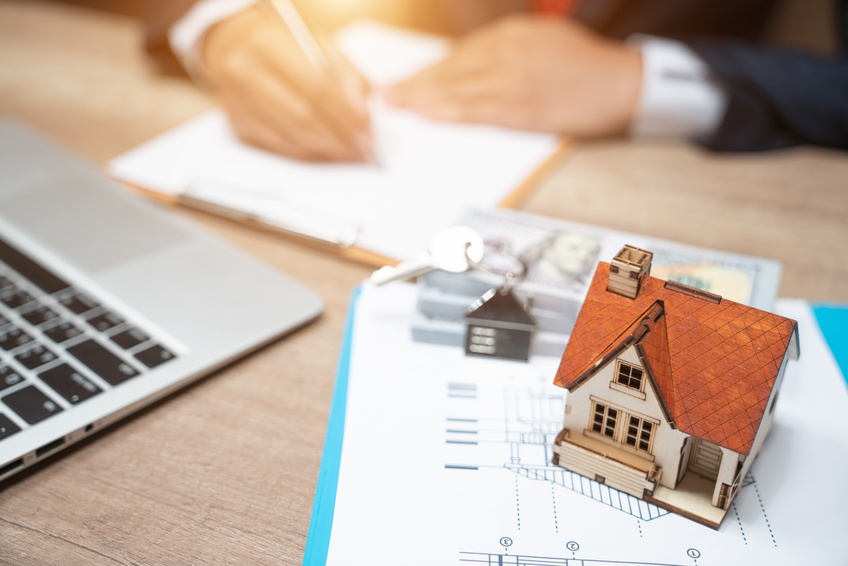 When it comes to positive cash-flow, there are two things more important than your investment property … your market and your team. 
Our good friend Terry Kerr at Mid South Home Buyers knows this better than anyone. 
Terry and his team have cracked the code for consistent cash-flow from rental homes in one market … and are expanding into another!
We sat down with this world-class investor to find out why, where, and how he is creating positive cash-flows with turnkey rentals. 
In this episode of The Real Estate Guys™ show, hear from:
Your cash-flow crazy host,

Robert Helms

His go-with-the-flow co-host,

Russell Gray 

Owner and founder of Mid South Home Buyers,

Terry Kerr

New investor contact at Mid South Home Buyers,

Liz Nowlin
---
Listen
---
Subscribe
Broadcasting since 1997 with over 300 episodes on iTunes!
---
Review
When you give us a positive review on iTunes you help us continue to bring you high caliber guests and attract new listeners. It's easy and takes just a minute! (Don't know how? Follow these instructions).
Thanks!
---
Market, team, and cash-flow
We're talking about a resilient market that has been a great cash-flow area for YEARS … Memphis, Tennessee. 
When we first looked into the Memphis market it was a little blue-collar town and the bankruptcy capital of the United States. 
Price points were low … and on paper it looked like cash-flow was solid. 
Many investors are suspicious of high cash-flow markets … they often mean high expenses, high turnover, tough demographics, and difficult management. 
But when markets get overheated and financing goes away, what really matters is cash-flow.
You can make money in these types of markets … you just need to have the right team. 
A team that has … for us … stood head and shoulders above the rest has been Terry Kerr and the experts at Mid South Home Buyers. 
Terry and his associate Liz Nowlin run the gold standard investment operation in the Memphis area. They have over 2,500 homes … and a waitlist of eager investors hoping to partner with them. 
So, Mid South Home Buyers is expanding into a new market … and they're here to share what they've learned in Memphis … and their predictions for future opportunities. 
Creating turnkey investments
Terry is Memphis born and Memphis raised. He started buying and flipping properties … and ended up forming a property management business. 
Now, his team at Mid South Home Buyers purchases homes, renovates them, leases them to residents, and sells them to investors. 
Terry and his team have some creative approaches to the process. 
Homes are outfitted with the same fixtures … saving time and purchasing power. 
And they now purchase materials directly from suppliers … basically building their own personal hardware store … opening budgets to more rehab for each property. 
Essentially, they're creating turnkey investments. They find the property, figure out what needs to be done, do it, and find a tenant. 
Not to mention that they manage about 2,700 houses in Memphis, too!
It's all about becoming more efficient … and efficiency leads to cash-flow. 
The biggest … and really only … complaint we hear from investors is that Terry and his team only operate in Memphis … but now they're delving into another market. 
They're moving to … Little Rock!
Making the move to Little Rock
We've had our eyes on Little Rock for a while now. It's definitely a market on the move. 
Little Rock is about two hours away from Memphis … and it's a greater population that covers a greater area. 
The Little Rock properties will look just like those in Memphis … the same renovation materials, same fantastic price-to-rent ratios, and the same long warranties and occupancy guarantees. 
"We're going to be doing the same top of the line rehab with slightly under market rents to give us the best occupancy rate. Right now in Memphis, we're at 99.4 percent occupancy," Terry says. 
But in any venture … it's important to expand to meet investor demand without compromising quality. 
"It took us several years to make the jump to Little Rock, because we wanted to make sure that our systems and foundations were built correctly," Terry says. 
If the rehab is high quality … then the resident is happy. When the property doesn't break down for the owner … then the owner's happy … and they buy more properties!
Since Little Rock is so close to Memphis … Mid South Home Buyers can keep central command in the same location.
Arkansas has excellent tenant-landlord law and tons of houses in the "goldilocks construction style" … not too big, not too small. 
"We've got a lot of beautiful brick houses between 1,000 and 1,500 square feet, three bedroom, two bath, ranch-style homes built on a slab. It's a good, low-maintenance construction style," Liz says. 
And the really great thing? All of these Little Rock properties will be offered straight down the waitlist … music to investors' ears!
Advantages of a turnkey operation
There are several advantages to considering a turnkey operation … one where everything is done for you. 
First, you have a quality renovation every time. 
When you work with a company like Mid South, which holds every renovation to an identical standard, you know what you're getting. 
Mid South homes have a brand new 30-year roof, new water heater, new furnace, new air condenser, and everything from door knob handles to ceiling fans with bumper to bumper one-year warranties. 
Second, it's easier to keep accountability in one place. 
Since Mid South is there from start to finish, they can offer you a lifetime occupancy guarantee … if your property is vacant for more than 90 days, they start paying you rent on day 91. 
"And we're proud to say we've never spent a penny on that. because our properties don't stay vacant that long," Liz says. 
Third, you can see what you're getting … in every phase of the process … before you invest. 
When Mid South clients take advantage of viewing the inventory in person before buying … it pushes their confidence through the roof. 
"I give potential investors a tour of our offices and show them houses in four stages of renovation, so they walk away with a great understanding of our business model," Liz says. 
And, they get a taste of some world class barbecue … it is Memphis after all. 
Whether it's your first investment or your 400th … turnkey rentals could be the positive cash-flow solution you're looking for. 
Listen in to the full episode to learn more!
---
More From The Real Estate Guys™…
The Real Estate Guys™ radio show and podcast provides real estate investing news, education, training, and resources to help real estate investors succeed.
---
Love the show?  Tell the world!  When you promote the show, you help us attract more great guests for 

your

 listening pleasure!
We taped this episode of The Real Estate Guys™ show at the Single Family Rental Investment Forum in Scottsdale, Arizona.
This is our second year at the event, and while it features many big institutional investors, we've also spoken to a number of mom-and-pop investors who are looking at the big picture for single-family investing.
That's a great thing to do…it means you get a look at what your competition's doing so you can jump into market niches before they do.
In this show, we talk to a guest who has found a market niche and perfected the process for investing in single-family homes there.
Learn all about this hot market … and get an update on the state of single-family rentals. You'll hear from:
Your singular host, 

Robert Helms

His singled-out co-host, 

Russell Gray

Single-family expert

Patrick Grace
---
Listen
---
Subscribe
Broadcasting since 1997 with over 300 episodes on iTunes!
---
Review
When you give us a positive review on iTunes you help us continue to bring you high caliber guests and attract new listeners. It's easy and takes just a minute! (Don't know how? Follow these instructions).
Thanks!
---
Kansas City, Missouri, market drivers
We always say live where you want, but invest where the numbers make sense.
Well, our guest today happens to live and work in the same market. He has spent so much time with his boots on the ground … 20 years! … that he has his market down cold.
Our guest is syndicator and investor Patrick Grace, and his market is Kansas City, Missouri.
Pat works exclusively on the Missouri side … but there is a Kansas City, Kansas, right across the river, in case you were curious.
We asked Pat to give us a market spotlight, so let's start with the basics. Why does Kansas City make sense?
The cost of living is low.

Housing, groceries, and basic necessities are affordable for residents.

It's a low-risk market.

KC doesn't go through big ups and downs.

It's a booming metro area.

KC is centrally located in the U.S., making it a transportation hub for trucks, trains, and boats. Both the Missouri River and the nation's second-largest railroad pass through KC.

It's packed with thriving educational institutions.

Pat says there are almost 47 four-year colleges within 30 to 40 miles of the KC metro area. Many college grads come to the area for school, then stay to work and live.

It's business-friendly.

Not only because of its great location and low cost of living, but also because of labor availability.
Are there any weaknesses to KC? Pat says most jobs are fairly low-wage, which makes sense, based on the city's cost of living and economic base. That's actually a good thing for single-family rental investors … it means people stay renters.
Kansas City single-family rental profile
Pat is a syndicator in Kansas City. He currently owns and/or manages over 700 single-family homes in the market.
His focus … his niche … is finding distressed properties or properties on auction and bringing them back to life.
His business is a vertically integrated, one-stop-shop for investors. He has an in-house real estate company for finding homes along with construction and property management businesses.
Investors can invest in anywhere from 1 to 100 homes, and Pat's team handles the entire process … from finding the property, to fixing and renting it.
Properties in Pat's portfolio usually fit a standard profile … 2-bedroom, 2-bath homes with 3-car garages, sold for $130-150 thousand.
Investors usually put down 20 to 25 percent of the sale price, for which they have a variety of loan options, including Fanny Mae, IRA funds, 1031 exchanges, and private loans.
"Renters are plentiful," Pat says. And rents are reasonable for both renters and investors seeking cashflow. The sweet spot, Pat says, is between $800 and $1,500 per month.
What about the tenant-landlord law? "Missouri is favorable to landlords," he says.
Landlords can get in front of a judge within a month and get non-paying tenants out within 30 days of the court date, typically … although usually, it doesn't come to that.
And occupancy is high. "Our portfolio is 97 percent occupied," Pat notes. He says he gets a pile of rental applications every day, which means he can be selective about screening and vetting tenants.
The turnkey rental model
Pat's business functions on a turnkey rental model. In fact, he says, 90 percent of his investors live outside of Kansas City, simply because Pat and his team are so good at handling every component of the buy-rehab-rent-manage process.
Investors don't have to use all of Pat's services, but most choose to once they buy one (or more) of the properties within his portfolio.
Most investors come in after Pat has found, rehabbed, and rented the property, but some like to get involved earlier. That's the "skinny cow" rental model.
In those cases, investors are involved from the beginning. They know exactly how much the property costs and have a say in rehab and construction. They still work with Pat's vetted crews and companies, but they get to see the process from beginning to end and have a say in tenant placement.
This allows investors to get some education on the process.
Pat's business model works well because he's exploiting a niche. He says most hedge funds and bigger investment companies go after more expensive homeowner-sold, ready-to-rent properties instead of choosing the more intensive value-add option.
By working with distressed properties, Pat can force equity. And he's learned that by choosing premium-grade materials during rehab, he can also charge premium rents to tenants. That means spending maybe $1,000 more than he could to put in quality tiling, fixtures, and appliances that draw more, and better, tenants.
And because Pat owns his own rehab and construction companies, he can use the same materials in bulk and renovate quickly and efficiently.
Tenants usually sign one- to two-year leases. Pat says his contracts have automatic lease renewal clauses along with 3 to 5 percent yearly lease escalators.
Low-entry, high-cashflow investing
What does Pat wish people knew about Kansas City?
"Kansas City is low-entry and high-cashflow, but we also have a duel-exit strategy," Pat says. Owners can rent for cashflow or sell rehabbed properties for equity.
Pat also says he wished people knew how metropolitan KC is. It's a big metro area with a revitalized airport, great infrastructure and transportation, including over 1,000 miles of bike lanes, and a growing number of commercial and retail facilities.
Yet despite its growth, KC remains affordable to the tenants that are Pat's bread and butter. He says he primarily serves service workers, medical professionals, mechanics and truck drivers, warehouse and distribution center workers, and tech professionals. Most tenants work blue-collar jobs, making them reliable long-term renters.
And the growth shows no signs of stopping … millennials and college grads are flocking to KC and settling down there. KC is the perfect combination of affordability and lifestyle.
Kansas City sounds pretty great to us, but if you want even more information, check out Pat Grace's exclusive webinar, which you can access by listening in to the podcast. He also created a market report just for our readers. Check it out here!
---
More From The Real Estate Guys™…
The Real Estate Guys™ radio show and podcast provides real estate investing news, education, training, and resources to help real estate investors succeed.
---
Love the show?  Tell the world!  When you promote the show, you help us attract more great guests for 

your

 listening pleasure!
Welcome back to an all-new edition of Ask The Guys!
Today, we'll be answering listener questions. So listen in for our best real estate tips and tricks!
A disclaimer … we are not tax advisors or legal professionals. In our Ask The Guys series, we give ideas and information … NOT advice.
In this episode of The Real Estate Guys™ show you'll hear from:
Your tipster host, 

Robert Helms

His tricky co-host, 

Russell Gray
---
Listen
---
Subscribe
Broadcasting since 1997 with over 300 episodes on iTunes!
---
Review
When you give us a positive review on iTunes you help us continue to bring you high caliber guests and attract new listeners. It's easy and takes just a minute! (Don't know how? Follow these instructions).
Thanks!
---
How do I find a property management company?
This question comes from Lee, in Bay City, Michigan. He wants to know whether we have any advice for finding—and vetting—management companies.
He says he's investing in his area, but the only management companies he can find are run by real estate agents on the side. He has a day job, and doesn't have time to manage on his own … so he wants to find a reputable company that's up for the task.
He also asks whether he should move out of his local area, since there aren't many management companies.
We always say you should invest where the numbers make sense … but you also need to invest in places where you can find a great team.
In the long term, your property manager is the most important person on your team. So if there aren't any great property management solutions where you live … perhaps it's time to expand your geographic investing boundaries.
Start by refining your personal investment philosophy, then look for a market that both matches your goals and has the management companies to fill your needs.
You don't want single-point failure. Make sure the company you choose aligns with your philosophy. Ask them, "Who supports you, and how?"
You want to make sure their compensation model is aligned with your best interests. In other words, when you earn money, they do too.
And choose your property management company BEFORE you buy your properties. They can be an excellent resource for finding properties and asset class types that will work well for both of you.
Remember, you can't scale up without putting the right team in place. Getting a great property manager on your team helps you find the professional distance you need to run your business properly.
How do Section 8 rentals work?
Laura, from Naples, Florida, wants to know how Section 8 rentals work and how she can acquire affordable housing in her investment market.
First, a few things about Section 8. Section 8 is housing subsidized by the Department of Housing and Urban Development (HUD). But it's administered by local public housing agencies, so it's not always available and differs across the country.
Section 8 can be great because a portion of the rent is paid by the government. You basically have a guarantee you'll get most of your rent on time, regularly.
But tenants in this housing can be a tough crowd … sometimes they don't blend well with other, non-Section 8 tenants. For that reason, we like a property to be all Section 8 or none.
A great resource for learning about Section 8 is Mike McLean, who has published a book called the Section 8 Bible and has some great online resources, too.
Affordable housing can be a good place to be because of stagnant purchasing power … but make sure you're playing close attention to the program from which funding comes.
And keep in mind … the devil is in the details. If you're not managing the property yourself, make sure your property manager is well acquainted with Section 8.
Should I invest now, or later?
Casey, in Lehi, Utah, has been listening to the podcast, and now he has a pressing question.
Casey has saved up $100,000 to invest, but he wants to know whether he should invest now or wait until the market takes a dive. He mentions worries such as rising interest rates, an unstable dollar, and inflation.
Let's start with a premise … markets will either do well or poorly in the future. We know that. We also know that when the market hits the bottom, you can only go up.
Real estate is a long-term, buy-and-hold business. But it is interest-rate sensitive, so you want to make sure you lock in long-term financing if you invest now.
It's also good to keep some liquidity for if and when the market does go downhill.
Something we like to say is, "Opportunities are like busses. Another one will always come along … but you have to get on the bus at some point."
The way we see it, Casey has a few options …
Invest in things that are likely to do well, even when the market is bad, particularly mid-level rentals and below. There will always be demand for housing, especially mid-range housing.

Invest in a forced equity situation … a neighborhood or property that has room for improvement, which you can force upward in value. This will help you mitigate downward pressure to the dollar.

Invest in a bigger market … this provides stability, as these markets have more ballast during tough times.

Step in on the debt side of the market by

lending money

to other investors.

Work with an experienced syndicator who is more likely to get investments right, even when times are more precarious.
Remember, when you're in property for the long haul, most of the time you'll be fine. The key is to structure deals so you can weather the ups and downs.
Another thing to consider … the price only matters when you buy and when you sell. In between, it's all about cashflow.
Real estate is one of the best inflation hedges if you structure the financing properly relative to cashflow … but you can't fledge against inflation if you don't do anything at all!
How do I create residual income with little savings?
Jeff, in Fountain Hills, Arizona, says he is in an interesting situation.
He doesn't have any income, but he has enough cash to live on for 24 months. In the meantime, he wants to figure out how to create residual income that will pay for his living expenses going forward.
Jeff is looking at building a balance sheet of passive income sources.
But right now, he has time, labor, and energy he can put to work. And since he's not holding on to a chunk of cash, the active investor route is a good one.
Some options …
Force equity by fixing and flipping.

Earn cashflow by fixing, holding, and renting.

Become a syndicator

and use other people's money to make great investments. It's our favorite way to go full-time, fast.

Try

wholesaling

.
Basically, what Jeff needs to do right now is to build up his investment capital so he can start getting some cashflow.
But before he does that, we suggest he invest in education and build relationships. Get the right tools in your toolbox and the right advisors at your back before you go big.
Can you recommend turnkey management companies?
Keith hails from East Sandwich, Massachusetts. He recently bought a home through Mid South Homebuyers and is ready to buy another.
The problem? He's on the waitlist at Mid South. In the meantime, he's looking for another turnkey company that manages the houses it sells.
One disclaimer … we don't know anybody quite like Terry Kerr at Mid South.
But we do know lots of other great folks.
The idea of a turnkey provider is that they do the whole thing … find the properties, get them in great shape, put tenants in, and manage the rentals.
But before you look for a provider, think about the type of property, market, and team you want.
Then go ahead and search our provider network for someone who can help fill your needs. We don't guarantee anyone on the list, but we do promise we've spent a lot of time with them on the ground and have seen enough to trust them.
Should I attend Secrets of Successful Syndication now, or later?
Gene, in Boston, Massachusetts, is an investor who owns two duplexes. He wonders whether he should attend our signature Secrets of Successful Syndication conference now, or later in the year when he has more experience.
We've gotta say, we really think the key is for investors to come early and often.
This conference is designed for investors who already have a portfolio and are ready to take the next step.
But even if you're just starting out, it's a great way to get around what we call "evidence of success" and learn the power of networking.
Experience is something you can accumulate through other people. And syndication is all about having the experience to make good investment decisions.
So, for those who want to move forward, we recommend you start as soon as you can.
---
More From The Real Estate Guys™…
The Real Estate Guys™ radio show and podcast provides real estate investing news, education, training, and resources to help real estate investors succeed.
---
Love the show?  Tell the world!  When you promote the show, you help us attract more great guests for 

your

 listening pleasure!
Great Lakes Capital Solutions 
Great Lakes Capital Solutions is bringing investors affordable turnkey rental properties with above-average cash flow from day one! 
Great Lakes Capital Solutions has carved out a niche in the greater Cleveland Metro Area and is fully rehabbing, tenanting, and managing their clients' investments for success.
Everything they do is in-house … nothing is outsourced!  All construction including licensed activities, maintenance, and property management is all under their control.
Plus, each property undergoes an annual standardized maintenance and inspection program which focuses on both the structural and mechanical aspects of the property.  This program prevents major issues and proactively keeps the property in top rental shape.
Having everything in-house allows for top-notch work and proper maintenance for the longevity of the property, as well as, lower maintenance costs and better cash flow.  
Like us, they believe it's crucial to choose markets with solid fundamentals, and a strong "boots on the ground" team to ensure your investments generate the results you're looking for.
They work hard to match investors with the right properties.  Great Lakes Capital Solutions Team seeks to understand each investors goals and priorities (not a one-size fits all operation) and then facilitate the purchase process including funding options, and managing each property for success.
Contact Great Lakes Capital Solutions today and discover how YOU can have instant cash flow from this diamond in the rust belt! Simply fill out the confidential form below!

Reviews
Here's what your fellow listeners are saying …
"Great team to work with." - Paul H.
"As a native Clevelander, the content and market analysis was spot on. It forced me to reconsider my strategy and expand my investment options." - John G. 
"Great group. Knowledgable. Great opportunity area." - Jake C.
"Bryce is an awesome motivator and speaker!" - Bill and Karen J.
In this episode of our Profitable Niches series, we're starting from the ground up. Inventory of homes is tight in many US markets, and returns are diminishing. Enter real estate development.
Our guest, Jay Hartley, saw an exciting opportunity to expand his business into the real estate development space, and he's got a wealth of knowledge to share.
In this episode of The Real Estate Guys™ show you'll hear from:
Your stately host, 

Robert Helms

His developing co-host, 

Russell Gray

Returning guest,

Jay Hartley

, real estate developer and property manager in Dallas-Fort Worth
---
Listen
---
Subscribe
Broadcasting since 1997 with over 300 episodes on iTunes!
---
Review
When you give us a positive review on iTunes you help us continue to bring you high caliber guests and attract new listeners. It's easy and takes just a minute! (Don't know how? Follow these instructions).
Thanks!
---
Beginning with the basics
One of the questions we ask in our seminars is which is more risky: buying an existing building and renovating or building from the ground up? The truth is, there isn't a right answer to that question.
From inheriting problems in an existing property to building too much or building something the market doesn't want, there's a lot to consider when deciding whether to build or buy. The key is knowing the market, the demand, and the supply.
One of the most exciting things about real estate development is the number of entry points. Throughout the lifecycle of a property, there is value being added. Taking raw land from a zoned area to a lot with utilities and a finished building are all steps in the process.
For those who find themselves in a market with a lot of demand but a squeeze on supply, real estate development can be a FANTASTIC way to add more houses into the market, whether or not you hold on to that inventory long term.
Shifting your investment mindset
Jay Hartley is known as one of the best property managers in the Dallas-Fort Worth real estate market. He began like many investors with buying and renting fixer uppers.
Eventually, inventory started getting tight, prices escalated, and returns diminished. That's when Jay took his first steps into development.
"We had to look at the marketplace and see where the opportunity would be to add inventory," Jay says. "We started looking at acquiring vacant lots that were already in subdivisions and doing what they call infill."
Infill meant building one or two homes on lots in subdivisions and then either renting or selling those homes to investors as turnkey properties.
It wasn't long before Jay's successful turnkey model got plenty of competitors and Jay took it to the next level. He utilized the economies of scale by getting into bigger developments and subdividing tracts of land. That's also when he started building his network and expanding his education.
"I had some clients in the building business," Jay says. "I took them to lunch and started picking their brains."
Jay soon learned it was a smart idea to partner with a few builders early on. But then the key to sustaining his business was to keep his contractors busy with his projects so he didn't lose them to other projects.
Real estate development doesn't necessarily mean you're the one swinging the hammer. In many ways, it's orchestrating OTHER contractors and moving parts to complete a job. That also means managing labor.
"One of the biggest issues we're dealing with right now is having labor ready and available," Jay says. "If we don't keep them busy, we lose that framer, we lose that concrete guy, we lose that roofer. We try to set them up to go to one job site to the next to keep them busy and on my job."
As the deals got larger, Jay had to deal with the growth spurt in his business. He was always known as the property management guy, but had to shift his mindset as he shifted into real estate development. One of those moves was toward selling properties rather than buying and holding.
"I'm not afraid to sell them anymore," Jay says. "I was a collector before, and it was tough for me to wrap my head around selling them."
But, with some help and guidance, he was able to work through those mental roadblocks and scale up his business!
Get rich in a niche with a network
Rolling with changing markets is what makes an investor successful long term. Even though Jay was doing really well in property management, he saw a need for more inventory in the market. So, he became one of the people to create it! That has also set him up to know about lots of different types of real estate, and it's another tool in his toolkit.
"It's not about what I've done. It's about who I've met," Jay says.
Building a network of people with all kinds of unique backgrounds is a way to tap into their experience. Jay says you can take classes and watch videos, but watching flipper shows on television doesn't mean you know how to flip a house. Partnering with people on a build job, however, is worth its weight in gold.
And that's the essence of most development. It's done through syndication and joint ventures. You can partner up with people who have the land, capital, or expertise you need, and you can put together a great deal.
Jay started out financing his own projects, but it wasn't until he started tapping into syndication that his business really took off. He attended a few of our programs on syndication and sales, and they catapulted him into success.
"I've been in real estate all my life," Jay says. "The training there, I didn't think I really needed it. It was enlightening … it gave me the tools and the ability and the confidence to talk to clients and investors and pitch!"
Jay's journey has been propelled by his ability to be ambitious and coachable. The ability to shift and adapt to new markets is how he keeps his skills sharp and his business growing.
If you'd like to learn more about real estate development and property management in the Dallas-Fort Worth market, get on the inside track with Jay. Send an email to dallasdeals (at) realestateguysradio (dot) com, and we'll connect you with Jay and his expertise!
And, we hope to see you at some upcoming events. Secrets of Successful Syndication and How to Win Funds and Influence People are packed full of information that you won't want to miss. Register now!
---
More From The Real Estate Guys™…
The Real Estate Guys™ radio show and podcast provides real estate investing news, education, training and resources to help real estate investors succeed.