We taped this episode of The Real Estate Guys™ show at the Single Family Rental Investment Forum in Scottsdale, Arizona.
This is our second year at the event, and while it features many big institutional investors, we've also spoken to a number of mom-and-pop investors who are looking at the big picture for single-family investing.
That's a great thing to do…it means you get a look at what your competition's doing so you can jump into market niches before they do.
In this show, we talk to a guest who has found a market niche and perfected the process for investing in single-family homes there.
Learn all about this hot market … and get an update on the state of single-family rentals. You'll hear from:
Your singular host, 

Robert Helms

His singled-out co-host, 

Russell Gray

Single-family expert

Patrick Grace
---
Listen
---
Subscribe
Broadcasting since 1997 with over 300 episodes on iTunes!
---
Review
When you give us a positive review on iTunes you help us continue to bring you high caliber guests and attract new listeners. It's easy and takes just a minute! (Don't know how? Follow these instructions).
Thanks!
---
Kansas City, Missouri, market drivers
We always say live where you want, but invest where the numbers make sense.
Well, our guest today happens to live and work in the same market. He has spent so much time with his boots on the ground … 20 years! … that he has his market down cold.
Our guest is syndicator and investor Patrick Grace, and his market is Kansas City, Missouri.
Pat works exclusively on the Missouri side … but there is a Kansas City, Kansas, right across the river, in case you were curious.
We asked Pat to give us a market spotlight, so let's start with the basics. Why does Kansas City make sense?
The cost of living is low.

Housing, groceries, and basic necessities are affordable for residents.

It's a low-risk market.

KC doesn't go through big ups and downs.

It's a booming metro area.

KC is centrally located in the U.S., making it a transportation hub for trucks, trains, and boats. Both the Missouri River and the nation's second-largest railroad pass through KC.

It's packed with thriving educational institutions.

Pat says there are almost 47 four-year colleges within 30 to 40 miles of the KC metro area. Many college grads come to the area for school, then stay to work and live.

It's business-friendly.

Not only because of its great location and low cost of living, but also because of labor availability.
Are there any weaknesses to KC? Pat says most jobs are fairly low-wage, which makes sense, based on the city's cost of living and economic base. That's actually a good thing for single-family rental investors … it means people stay renters.
Kansas City single-family rental profile
Pat is a syndicator in Kansas City. He currently owns and/or manages over 700 single-family homes in the market.
His focus … his niche … is finding distressed properties or properties on auction and bringing them back to life.
His business is a vertically integrated, one-stop-shop for investors. He has an in-house real estate company for finding homes along with construction and property management businesses.
Investors can invest in anywhere from 1 to 100 homes, and Pat's team handles the entire process … from finding the property, to fixing and renting it.
Properties in Pat's portfolio usually fit a standard profile … 2-bedroom, 2-bath homes with 3-car garages, sold for $130-150 thousand.
Investors usually put down 20 to 25 percent of the sale price, for which they have a variety of loan options, including Fanny Mae, IRA funds, 1031 exchanges, and private loans.
"Renters are plentiful," Pat says. And rents are reasonable for both renters and investors seeking cashflow. The sweet spot, Pat says, is between $800 and $1,500 per month.
What about the tenant-landlord law? "Missouri is favorable to landlords," he says.
Landlords can get in front of a judge within a month and get non-paying tenants out within 30 days of the court date, typically … although usually, it doesn't come to that.
And occupancy is high. "Our portfolio is 97 percent occupied," Pat notes. He says he gets a pile of rental applications every day, which means he can be selective about screening and vetting tenants.
The turnkey rental model
Pat's business functions on a turnkey rental model. In fact, he says, 90 percent of his investors live outside of Kansas City, simply because Pat and his team are so good at handling every component of the buy-rehab-rent-manage process.
Investors don't have to use all of Pat's services, but most choose to once they buy one (or more) of the properties within his portfolio.
Most investors come in after Pat has found, rehabbed, and rented the property, but some like to get involved earlier. That's the "skinny cow" rental model.
In those cases, investors are involved from the beginning. They know exactly how much the property costs and have a say in rehab and construction. They still work with Pat's vetted crews and companies, but they get to see the process from beginning to end and have a say in tenant placement.
This allows investors to get some education on the process.
Pat's business model works well because he's exploiting a niche. He says most hedge funds and bigger investment companies go after more expensive homeowner-sold, ready-to-rent properties instead of choosing the more intensive value-add option.
By working with distressed properties, Pat can force equity. And he's learned that by choosing premium-grade materials during rehab, he can also charge premium rents to tenants. That means spending maybe $1,000 more than he could to put in quality tiling, fixtures, and appliances that draw more, and better, tenants.
And because Pat owns his own rehab and construction companies, he can use the same materials in bulk and renovate quickly and efficiently.
Tenants usually sign one- to two-year leases. Pat says his contracts have automatic lease renewal clauses along with 3 to 5 percent yearly lease escalators.
Low-entry, high-cashflow investing
What does Pat wish people knew about Kansas City?
"Kansas City is low-entry and high-cashflow, but we also have a duel-exit strategy," Pat says. Owners can rent for cashflow or sell rehabbed properties for equity.
Pat also says he wished people knew how metropolitan KC is. It's a big metro area with a revitalized airport, great infrastructure and transportation, including over 1,000 miles of bike lanes, and a growing number of commercial and retail facilities.
Yet despite its growth, KC remains affordable to the tenants that are Pat's bread and butter. He says he primarily serves service workers, medical professionals, mechanics and truck drivers, warehouse and distribution center workers, and tech professionals. Most tenants work blue-collar jobs, making them reliable long-term renters.
And the growth shows no signs of stopping … millennials and college grads are flocking to KC and settling down there. KC is the perfect combination of affordability and lifestyle.
Kansas City sounds pretty great to us, but if you want even more information, check out Pat Grace's exclusive webinar, which you can access by listening in to the podcast. He also created a market report just for our readers. Check it out here!
---
More From The Real Estate Guys™…
The Real Estate Guys™ radio show and podcast provides real estate investing news, education, training, and resources to help real estate investors succeed.
---
Love the show?  Tell the world!  When you promote the show, you help us attract more great guests for 

your

 listening pleasure!
Welcome back to an all-new edition of Ask The Guys!
Today, we'll be answering listener questions. So listen in for our best real estate tips and tricks!
A disclaimer … we are not tax advisors or legal professionals. In our Ask The Guys series, we give ideas and information … NOT advice.
In this episode of The Real Estate Guys™ show you'll hear from:
Your tipster host, 

Robert Helms

His tricky co-host, 

Russell Gray
---
Listen
---
Subscribe
Broadcasting since 1997 with over 300 episodes on iTunes!
---
Review
When you give us a positive review on iTunes you help us continue to bring you high caliber guests and attract new listeners. It's easy and takes just a minute! (Don't know how? Follow these instructions).
Thanks!
---
How do I find a property management company?
This question comes from Lee, in Bay City, Michigan. He wants to know whether we have any advice for finding—and vetting—management companies.
He says he's investing in his area, but the only management companies he can find are run by real estate agents on the side. He has a day job, and doesn't have time to manage on his own … so he wants to find a reputable company that's up for the task.
He also asks whether he should move out of his local area, since there aren't many management companies.
We always say you should invest where the numbers make sense … but you also need to invest in places where you can find a great team.
In the long term, your property manager is the most important person on your team. So if there aren't any great property management solutions where you live … perhaps it's time to expand your geographic investing boundaries.
Start by refining your personal investment philosophy, then look for a market that both matches your goals and has the management companies to fill your needs.
You don't want single-point failure. Make sure the company you choose aligns with your philosophy. Ask them, "Who supports you, and how?"
You want to make sure their compensation model is aligned with your best interests. In other words, when you earn money, they do too.
And choose your property management company BEFORE you buy your properties. They can be an excellent resource for finding properties and asset class types that will work well for both of you.
Remember, you can't scale up without putting the right team in place. Getting a great property manager on your team helps you find the professional distance you need to run your business properly.
How do Section 8 rentals work?
Laura, from Naples, Florida, wants to know how Section 8 rentals work and how she can acquire affordable housing in her investment market.
First, a few things about Section 8. Section 8 is housing subsidized by the Department of Housing and Urban Development (HUD). But it's administered by local public housing agencies, so it's not always available and differs across the country.
Section 8 can be great because a portion of the rent is paid by the government. You basically have a guarantee you'll get most of your rent on time, regularly.
But tenants in this housing can be a tough crowd … sometimes they don't blend well with other, non-Section 8 tenants. For that reason, we like a property to be all Section 8 or none.
A great resource for learning about Section 8 is Mike McLean, who has published a book called the Section 8 Bible and has some great online resources, too.
Affordable housing can be a good place to be because of stagnant purchasing power … but make sure you're playing close attention to the program from which funding comes.
And keep in mind … the devil is in the details. If you're not managing the property yourself, make sure your property manager is well acquainted with Section 8.
Should I invest now, or later?
Casey, in Lehi, Utah, has been listening to the podcast, and now he has a pressing question.
Casey has saved up $100,000 to invest, but he wants to know whether he should invest now or wait until the market takes a dive. He mentions worries such as rising interest rates, an unstable dollar, and inflation.
Let's start with a premise … markets will either do well or poorly in the future. We know that. We also know that when the market hits the bottom, you can only go up.
Real estate is a long-term, buy-and-hold business. But it is interest-rate sensitive, so you want to make sure you lock in long-term financing if you invest now.
It's also good to keep some liquidity for if and when the market does go downhill.
Something we like to say is, "Opportunities are like busses. Another one will always come along … but you have to get on the bus at some point."
The way we see it, Casey has a few options …
Invest in things that are likely to do well, even when the market is bad, particularly mid-level rentals and below. There will always be demand for housing, especially mid-range housing.

Invest in a forced equity situation … a neighborhood or property that has room for improvement, which you can force upward in value. This will help you mitigate downward pressure to the dollar.

Invest in a bigger market … this provides stability, as these markets have more ballast during tough times.

Step in on the debt side of the market by

lending money

to other investors.

Work with an experienced syndicator who is more likely to get investments right, even when times are more precarious.
Remember, when you're in property for the long haul, most of the time you'll be fine. The key is to structure deals so you can weather the ups and downs.
Another thing to consider … the price only matters when you buy and when you sell. In between, it's all about cashflow.
Real estate is one of the best inflation hedges if you structure the financing properly relative to cashflow … but you can't fledge against inflation if you don't do anything at all!
How do I create residual income with little savings?
Jeff, in Fountain Hills, Arizona, says he is in an interesting situation.
He doesn't have any income, but he has enough cash to live on for 24 months. In the meantime, he wants to figure out how to create residual income that will pay for his living expenses going forward.
Jeff is looking at building a balance sheet of passive income sources.
But right now, he has time, labor, and energy he can put to work. And since he's not holding on to a chunk of cash, the active investor route is a good one.
Some options …
Force equity by fixing and flipping.

Earn cashflow by fixing, holding, and renting.

Become a syndicator

and use other people's money to make great investments. It's our favorite way to go full-time, fast.

Try

wholesaling

.
Basically, what Jeff needs to do right now is to build up his investment capital so he can start getting some cashflow.
But before he does that, we suggest he invest in education and build relationships. Get the right tools in your toolbox and the right advisors at your back before you go big.
Can you recommend turnkey management companies?
Keith hails from East Sandwich, Massachusetts. He recently bought a home through Mid South Homebuyers and is ready to buy another.
The problem? He's on the waitlist at Mid South. In the meantime, he's looking for another turnkey company that manages the houses it sells.
One disclaimer … we don't know anybody quite like Terry Kerr at Mid South.
But we do know lots of other great folks.
The idea of a turnkey provider is that they do the whole thing … find the properties, get them in great shape, put tenants in, and manage the rentals.
But before you look for a provider, think about the type of property, market, and team you want.
Then go ahead and search our provider network for someone who can help fill your needs. We don't guarantee anyone on the list, but we do promise we've spent a lot of time with them on the ground and have seen enough to trust them.
Should I attend Secrets of Successful Syndication now, or later?
Gene, in Boston, Massachusetts, is an investor who owns two duplexes. He wonders whether he should attend our signature Secrets of Successful Syndication conference now, or later in the year when he has more experience.
We've gotta say, we really think the key is for investors to come early and often.
This conference is designed for investors who already have a portfolio and are ready to take the next step.
But even if you're just starting out, it's a great way to get around what we call "evidence of success" and learn the power of networking.
Experience is something you can accumulate through other people. And syndication is all about having the experience to make good investment decisions.
So, for those who want to move forward, we recommend you start as soon as you can.
---
More From The Real Estate Guys™…
The Real Estate Guys™ radio show and podcast provides real estate investing news, education, training, and resources to help real estate investors succeed.
---
Love the show?  Tell the world!  When you promote the show, you help us attract more great guests for 

your

 listening pleasure!
Kansas City Commercial & Residential Asset Management – Pat Grace
Kansas City continues to earn national recognition for its cost of living, food, and world-class attractions. And with a strong job market, rising rents, but affordable home prices, it's a market you won't want to miss!
Pat Grace's team is your Kansas City boots-on-the-ground team!  
With 20+ years experience, this top-notch team is EXPERT in all things Kansas City residential real estate.
Turnkey Single Family Homes

fully-rehabbed and stabilized with cash flowing from day one. Add to or expand your turnkey portfolio in Kansas City!

Turnkey Fix n' Hold Value-Add Projects

give you the chance to profit from the acquisition and rehab of properties on top of the ongoing cash flow.  The best part is Pat's pre-trained teams do all the work for you!

Apartment Deal Flow

lets you leverage Pat's network of agents and brokers to source the best deals for multi-family apartment buildings.

Professional Management

for all your Kansas City residential properties give you total peace of mind as you sit back and enjoy the cash flow!
Whether you're just getting started or syndicating large portfolio acquisitions … Did we mention this team is experienced? 
As THE largest home buyer in Kansas City, they've been buying and syndicating their own portfolio of properties for years.  They know what you're looking for because they are YOU.
To get the inside track to current Kansas City deals, contact Pat's team today!
Fill out the form below and they'll be in touch with info you need to get started and go bigger in Kansas City!
Reviews
Here's what your fellow listeners are saying …
"Appreciate all the info on some of your inventory, super informative" – Rolando G.
Great Lakes Capital Solutions 
Great Lakes Capital Solutions is bringing investors affordable turnkey rental properties with above-average cash flow from day one! 
Great Lakes Capital Solutions has carved out a niche in the greater Cleveland Metro Area and is fully rehabbing, tenanting, and managing their clients' investments for success.
Everything they do is in-house … nothing is outsourced!  All construction including licensed activities, maintenance, and property management is all under their control.
Plus, each property undergoes an annual standardized maintenance and inspection program which focuses on both the structural and mechanical aspects of the property.  This program prevents major issues and proactively keeps the property in top rental shape.
Having everything in-house allows for top-notch work and proper maintenance for the longevity of the property, as well as, lower maintenance costs and better cash flow.  
Like us, they believe it's crucial to choose markets with solid fundamentals, and a strong "boots on the ground" team to ensure your investments generate the results you're looking for.
They work hard to match investors with the right properties.  Great Lakes Capital Solutions Team seeks to understand each investors goals and priorities (not a one-size fits all operation) and then facilitate the purchase process including funding options, and managing each property for success.
Contact Great Lakes Capital Solutions today and discover how YOU can have instant cash flow from this diamond in the rust belt! Simply fill out the confidential form below!

Reviews
Here's what your fellow listeners are saying …
"Great team to work with." – Paul H.
"As a native Clevelander, the content and market analysis was spot on. It forced me to reconsider my strategy and expand my investment options." – John G. 
"Great group. Knowledgable. Great opportunity area." – Jake C.
"Bryce is an awesome motivator and speaker!" – Bill and Karen J.
In this episode of our Profitable Niches series, we're starting from the ground up. Inventory of homes is tight in many US markets, and returns are diminishing. Enter real estate development.
Our guest, Jay Hartley, saw an exciting opportunity to expand his business into the real estate development space, and he's got a wealth of knowledge to share.
In this episode of The Real Estate Guys™ show you'll hear from:
Your stately host, 

Robert Helms

His developing co-host, 

Russell Gray

Returning guest,

Jay Hartley

, real estate developer and property manager in Dallas-Fort Worth
---
Listen
---
Subscribe
Broadcasting since 1997 with over 300 episodes on iTunes!
---
Review
When you give us a positive review on iTunes you help us continue to bring you high caliber guests and attract new listeners. It's easy and takes just a minute! (Don't know how? Follow these instructions).
Thanks!
---
Beginning with the basics
One of the questions we ask in our seminars is which is more risky: buying an existing building and renovating or building from the ground up? The truth is, there isn't a right answer to that question.
From inheriting problems in an existing property to building too much or building something the market doesn't want, there's a lot to consider when deciding whether to build or buy. The key is knowing the market, the demand, and the supply.
One of the most exciting things about real estate development is the number of entry points. Throughout the lifecycle of a property, there is value being added. Taking raw land from a zoned area to a lot with utilities and a finished building are all steps in the process.
For those who find themselves in a market with a lot of demand but a squeeze on supply, real estate development can be a FANTASTIC way to add more houses into the market, whether or not you hold on to that inventory long term.
Shifting your investment mindset
Jay Hartley is known as one of the best property managers in the Dallas-Fort Worth real estate market. He began like many investors with buying and renting fixer uppers.
Eventually, inventory started getting tight, prices escalated, and returns diminished. That's when Jay took his first steps into development.
"We had to look at the marketplace and see where the opportunity would be to add inventory," Jay says. "We started looking at acquiring vacant lots that were already in subdivisions and doing what they call infill."
Infill meant building one or two homes on lots in subdivisions and then either renting or selling those homes to investors as turnkey properties.
It wasn't long before Jay's successful turnkey model got plenty of competitors and Jay took it to the next level. He utilized the economies of scale by getting into bigger developments and subdividing tracts of land. That's also when he started building his network and expanding his education.
"I had some clients in the building business," Jay says. "I took them to lunch and started picking their brains."
Jay soon learned it was a smart idea to partner with a few builders early on. But then the key to sustaining his business was to keep his contractors busy with his projects so he didn't lose them to other projects.
Real estate development doesn't necessarily mean you're the one swinging the hammer. In many ways, it's orchestrating OTHER contractors and moving parts to complete a job. That also means managing labor.
"One of the biggest issues we're dealing with right now is having labor ready and available," Jay says. "If we don't keep them busy, we lose that framer, we lose that concrete guy, we lose that roofer. We try to set them up to go to one job site to the next to keep them busy and on my job."
As the deals got larger, Jay had to deal with the growth spurt in his business. He was always known as the property management guy, but had to shift his mindset as he shifted into real estate development. One of those moves was toward selling properties rather than buying and holding.
"I'm not afraid to sell them anymore," Jay says. "I was a collector before, and it was tough for me to wrap my head around selling them."
But, with some help and guidance, he was able to work through those mental roadblocks and scale up his business!
Get rich in a niche with a network
Rolling with changing markets is what makes an investor successful long term. Even though Jay was doing really well in property management, he saw a need for more inventory in the market. So, he became one of the people to create it! That has also set him up to know about lots of different types of real estate, and it's another tool in his toolkit.
"It's not about what I've done. It's about who I've met," Jay says.
Building a network of people with all kinds of unique backgrounds is a way to tap into their experience. Jay says you can take classes and watch videos, but watching flipper shows on television doesn't mean you know how to flip a house. Partnering with people on a build job, however, is worth its weight in gold.
And that's the essence of most development. It's done through syndication and joint ventures. You can partner up with people who have the land, capital, or expertise you need, and you can put together a great deal.
Jay started out financing his own projects, but it wasn't until he started tapping into syndication that his business really took off. He attended a few of our programs on syndication and sales, and they catapulted him into success.
"I've been in real estate all my life," Jay says. "The training there, I didn't think I really needed it. It was enlightening … it gave me the tools and the ability and the confidence to talk to clients and investors and pitch!"
Jay's journey has been propelled by his ability to be ambitious and coachable. The ability to shift and adapt to new markets is how he keeps his skills sharp and his business growing.
If you'd like to learn more about real estate development and property management in the Dallas-Fort Worth market, get on the inside track with Jay. Send an email to dallasdeals (at) realestateguysradio (dot) com, and we'll connect you with Jay and his expertise!
And, we hope to see you at some upcoming events. Secrets of Successful Syndication and How to Win Funds and Influence People are packed full of information that you won't want to miss. Register now!
---
More From The Real Estate Guys™…
The Real Estate Guys™ radio show and podcast provides real estate investing news, education, training and resources to help real estate investors succeed.
How to Choose an Ideal Lifestyle Investment
Looking for a real estate investment that includes cash flow, appreciation, all your favorite amenities, AND is 100 percent hands off? Look no further!

A lifestyle investment reflects the things that are most important to you … like family time, entertainment, and relaxation. It's not simply about cash flow and appreciation … though there is plenty of that to go around. It's an ideal investment route if you're looking for quality, stability, and access to the property for personal use.
The Grove Resort & Water Park in Orlando specializes in this particular type of investment offering. They've prepared a special report for our listeners where you'll learn:
What market attributes are ideal for a turnkey lifestyle investment

How these investments bring you cash flow

Common pitfalls to avoid when purchasing a lifestyle investment property

And much more!
Making a wise choice in a lifestyle property means you can truly maximize all aspects of your investment.
Start now by filling out the form below. We'll send you a complimentary copy of How to Choose the Ideal Lifestyle Investment by The Grove Resort & Water Park.

Generally, the harder a property is to find, the better it will be. But finding hidden properties means playing an insider's game.
The key to finding properties in a high-demand market is developing your own deal flow from people with unique access to information.
Relying on the same information sources everyone else relies on means you get deals that have been picked over … and these aren't the tasty kind of leftovers.
When the market is hot and demand is high, you want sellers and contacts who'll come to YOU first.
In our latest episode, we share tips and techniques for how to get your unfair share in a saturated market, all through building relationships with insiders.
Our expert guest, John Larson, manages multiple turnkey real estate purchases each month in one of the nation's hottest markets. You'll hear from:
Your ahead-of-the-game host, 

Robert Helms

His gaming-the-system co-host, 

Russell Gray
Managing director and partner at American Real Estate Investments, John Larson
---
Listen
---
Subscribe
Broadcasting since 1997 with over 300 episodes on iTunes!
---
Review
When you give us a positive review on iTunes you help us continue to bring you high caliber guests and attract new listeners. It's easy and takes just a minute! (Don't know how? Follow these instructions).
Thanks!
---
Relying on relationships
John Larson is a managing director and partner at American Real Estate Investments (AREI), where they buy and sell properties in one of the hottest single-family housing markets in the nation. Dallas!
Because of steep population growth that shows no signs of stopping soon, Dallas is a market in heavy demand. It's easy to lease properties and keep them leased, which is a big plus for investors.
But high demand also means a high saturation of investors. We asked John what it takes to be successful when lots of people are after the same properties.
He told us that success is all about two things: your relationships and your consistency.
First, relationships. John's assembled a team of pros whom he trusts to do most of the heavy lifting before they even make a bid on a property.
Dallas has a housing auction once a month. Before the auction, John's team gets a list of the properties up for sale and researches each one to identify properties that work for them.
When John and his team show up at the auction, a good chunk of the properties listed don't show up.
John is very careful about sticking to a pre-identified target price and not overpaying for properties, so his team often ends up with only a small handful from the original list of forty or so.
Acquiring even one good property at a decent price takes hours of work and investigation, so having a team that knows what they're doing is a HUGE asset for John.
John's emphasis on relationships doesn't stop with his team. If you go to any real estate networking event in the Dallas area, it's pretty much a given that you'll find John or someone from his team there.
John says this persistent networking has netted him connections with agents who have their hands on all kinds of properties.
We asked John why anyone would want to sell to an investor instead of an owner occupant who is willing to pay a higher price up front.
His answer? Eight out of ten investors he works with at AREI come back and buy another property. In the end, John's entire business model comes down to relationships.
Cutting costs with consistency
Consistency is also key to John's success. John and his team always use the same buying strategy: they buy with cash and close quickly.
They've identified a niche in the housing market and don't generally stray from it … single-family properties in middle-class neighborhoods that lease for about $1,600 a month.
This is a sweet spot that John's found works best in terms of finding trustworthy tenants who will pay on time, treat the property well, and stay long-term.
Last year, John also brought his property management team in-house. By doing so, he reaped multiple benefits.
Just to name a few, he now enjoys economies of scale, targets maintenance and management to a certain demographic, and buys materials in bulk.
John's also been working with the same repair and maintenance crew for over five years. He takes care of them, and they know he'll give them a constant stream of new work.
Basic tweaks and techniques like these allow John to make his properties more attractive—and thus more profitable—every year.
Finding hidden inventory
Many new investors start their investigation efforts by making a beeline to an MLS (multiple listing service). Although checking out what's on the MLS isn't necessarily a bad place to start, John warns that most inventory on the MLS will be picked through.
"All of our good opportunities are off market," John says.
What needs to happen for John and his team to find that hidden inventory?
Well, first, investors need to know what they're looking for, be financially prepared, and able to make decisions quickly once they find an opportunity.
Most importantly, they need to form the right relationships.
John has built a team of experts that is constantly in tune with the market—which isn't too hard when AREI's volume of purchases reaches into the hundreds.
For new and less experienced investors, John recommends they do their research … a lot of it. Before investors come to AREI, John asks that they research the market and make sure they understand exactly what they're investing in.
And he recommends investors make sure they're financially prepared. The best investors are the ones who know exactly what they want and what they can afford.
It's these trusted and trustworthy investors like these who benefit from the properties people like John can acquire.
If you're interested in more tips on succeeding in a crowded market, John has written a booklet called Hot Tips for Hot Markets.
And, a heads up: John is holding an investor workshop and tour in April. Participants will get to meet John and AREI's investment coordinators, acquisitions team, and even some of the lenders AREI works with. They'll also get to see how AREI professionally manages and renovates properties and get a good feel for how the Dallas market works.
Gaining access to the insiders' club
Lots of beginning investors might read a book, attend a seminar, Google some information, maybe even visit a potential market.
John and investors like him are ahead of the game—they're going to exclusive auctions and getting listings from short-selling agents. In short, they have access to inventory that no one else has even seen.
Can you work your way up? Yes. But it does take time to become part of the insiders' club.
If you're willing to put in the work, start by being prepared. Really do your research and get educated about your market. Then assemble your team. Use the example of John and other successful investors to guide you.
If you're not willing to put in the time, but you do want to invest, start by finding someone like John who has access to hard-to-find inventory.
Building a relationship with someone who knows what they're doing can be beneficial on both ends of the equation. An investment organization will get a dedicated buyer … and buyers will get better deals on properties not available to the public.
The key, on either side of the equation? Be prepared. Get educated. Form stellar relationships. And then take action.
Next week on the show, we'll talk about financing multi-family properties. AND, we'll introduce a pretty amazing new program.
Until then, go out and make some equity happen!
---
More From The Real Estate Guys™…
The Real Estate Guys™ radio show and podcast provides real estate investing news, education, training and resources to help real estate investors succeed.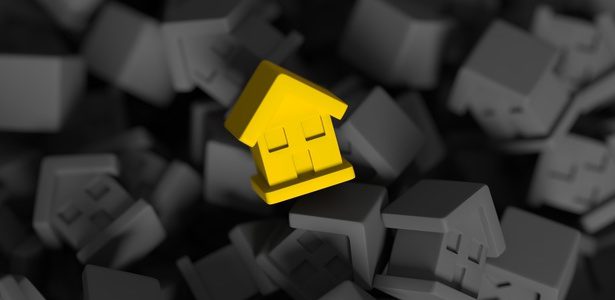 Finding a property can sometimes be the HARDEST part of getting a deal.
With an influx of real estate investors flooding the market, there's less inventory available and ALSO lower returns.
Think about it …
When more people are interested, you have to pay more to acquire a property. That means your returns go down.
Why not skip the house-hunt hassle and have someone else do the hard part for you?
It's like buying a "FAT cow" instead of buying a "skinny cow" you have to fatten up yourself.
We met with President of Greater Orlando Home Buyers to hear about another option for you … the turn-key real estate investment property.
In our latest show you'll hear from:
Your beefcake host, Robert Helms
His cow patty co-host, Russell Gray
President of Greater Orlando Home Buyers, Greg Bond
---
Listen
---
Subscribe
Broadcasting since 1997 with over 300 episodes on iTunes!
Review
When you give us a positive review on iTunes you help us continue to bring you high caliber guests and attract new listeners. It's easy and takes just a minute! (Don't know how? Follow these instructions.)  Thanks!
---
Evolution of the single-family investor
When Greg Bond and his wife were newly married, they decide to live on one of their incomes and invest the other salary in real estate.
As a couple, they had a vision of building a stream of passive income for retirement.
They bought their first investment house in 1988. Two decades later, after Greg's job in the paper-based map business was starting to dwindle, he jumped into real estate full-time in 2009.
Perhaps it was his affinity for maps … but Greg had a knack for finding properties. It was one of his passions.
"I started buying as much real estate as I could, not realizing it was the bottom of the market," said Greg.
He would pick up houses that needed some work, usually from short sales or foreclosures. Something they had in common? They were the worst houses in the best places.
He quickly ran out of cash and approached the bank for a loan, oblivious to the nationwide housing crisis at the time.
"They looked at me like I had three eyes," Greg said. "It took me going to a few banks before I realized I wouldn't get a loan."
Greg already had performing properties, so he captured some equity, and continued to renovate to force more equity.
He helped other people who didn't have the patience to find properties and had an "A-HA!" moment.
"I didn't realize how unique I was in the market"
"In the early years I just didn't realize I was providing a tremendous service for people," said Greg. "I didn't realize how unique I was in the market that I had TIME to look for properties."
At first, Greg built a business called The Property Management Guys to help folks with their property management.
This grew into another business, Greater Orlando Home Buyers, which provides a turn-key operation for investors.
Greg and his team acquire help-needed properties, give them some fix-up love, and get vetted tenants in them.
Then they are available for purchase as a secure stream of income for investors who don't have time, expertise, or patience to navigate the market.
Turn-key operation for investors
"You have to have discipline in this business," said Greg. "The new, eager investor may underestimate the costs of rehabbing."
It takes a professional team to find and source a property, do the RIGHT repairs, vet tenants and make sure the tenant sticks.
Greg's learned some really useful tips and tricks for property management, including the right rental pricing.
Because of this turn-key product, the cost is higher than if investors did the work themselves.
We see turn-key real estate investing to be like getting yourself a good lunch.
How, you say?
Well think about it like this … some folks pack a sandwich to save a few bucks, while others show up and eat something prepared by someone else.
It can be really nice to have it all prepared for you!
We think turn-key is the ideal solution for someone who is long-distance.
Any good deals left?
With an increase of real estate investors flooding the market, it's crucial to have a team to help you find deals.
Greg has learned he doesn't have to find all the deals himself.
Greg used to go through 40-60 homes a week and make offers on half of them. He'd usually have ONE of those deals work out.
It takes a lot of patience, sometimes.
For example, Greg had a stretch that he made 280 offers and didn't get a single one of them.
So, he adapted and looked for help.
He joined local real estate organizations, such as Real Estate Investors Association (REIA). He made connections with people who were bird-dogging properties.
Before Greg knew it, people were bringing deals to him.
"There's a lot of moving parts, and I've been able to put together vendors and the team," said Greg. "You can end up with a big mess on your hands and a big expense if you're not careful."
An insider's look at the Orlando real estate market
Orlando, land of sunshine and theme parks, is a booming real estate market.
"Look at the indicators and Orlando's got them all," said Greg. "The traffic infrastructure is growing in anticipation of growth, the airport is expanding, there's potentially a rail that will be placed from Miami."
Besides being a theme park capital of the world, Orlando is also one of the biggest convention centers in the world. Entire industries are based there, including many prominent medical companies.
It's something of a perfect storm!
But, as Ronald Reagan once said, "trust but verify." Make sure you understand reports about Orlando being much more than a Mickey Mouse town for yourself before investing.
With all of this in mind, the market looks strong, but is it too late?
From the expert's point of view, it's not. Greg's still continuing to accumulate his own portfolio in Orlando.
For his clients, he "leaves some meat on the bone" so they can enjoy cash flow, too. It's a win-win-win for Greg, the buying investor, and the tenant who gets to live in a nicer place.
Don't miss the boat
Greg Bond's a great guy to know in the real estate world. Want to meet him in person?
Whether you're an investing beginner or veteran, it's a whole lot easier to hit your investing goals when you know people who've been where you're looking to go.
That's why we love bringing like-minded investors together. Being in person creates a synergy and contagious energy you'll never find starring at a screen. Don't miss the boat!
---
More From The Real Estate Guys™…
The Real Estate Guys™ radio show and podcast provides real estate investing news, education, training and resources to help real estate investors succeed.
Rehabbing is a rite of passage for real estate investors.  Nearly everyone tries it at some point.  Some people like it.  A few even get really good at it!
As big shot radio talk show hosts, we get to hob nob with nationally known pundits, best-selling authors, and a whole host of industry honchos and thought leaders.  It's very cool. If we weren't us, we'd wish we were.
We also get to spend time with real life practitioners and unsung heroes.  These are the guys and gals who get up every day and go out into Main Street USA and make it happen in the real world.  In the trenches, it's not about theories and ideas, it's about managing a myriad of minute details in a practical, tactical way.  It's not glamorous, but it's where the rubber meets the road and the money gets made.
So after many weeks of flitting above the clouds looking down on the macro-economic factors real estate investors need to be aware of, we bring The Real Estate Guys™ radio helicopter down to street level and talk turkey (after all, it's nearly Thanksgiving) with a thriving turnkey real estate practitioner.
In the cockpit for this flight into broadcast brilliance:
Your pilot and host, Robert Helms
His jerk wing man and co-host, Russell Gray
Returning guest and rehabbing veteran, Terry Kerr
Rehabbers and property managers are the GI Joes of real estate.  They deal with real estate at its messiest. They do all the grunt work most people can't stomach.  And finding people that are good at it for the long haul are rare.  Some guys just do it for awhile until they make enough money to get out, or until they get a TV show.
But in spite of it's messy nature, we still like real estate because it's real.  It serves a fundamental, enduring human need.  And making it more usable and available is a noble profession.
But making money at it is as much an art as a science.  And learning to do it right takes time in the trenches.  It's why our friend (and 2013 and 2014 Investor Summit at Sea™ faculty member) Peter Schiff says the hedge fund guys will get ultimately get killed in real estate.  They're used to trading nice, sterile pieces of paper.  Time will tell how the Wall Street ivory tower guys will fare in the foxholes of Main Street rental property.
So while Peter looks at it from the top, we ask Terry about the ground level impact of hedge fund investing in his market, Memphis, Tennessee.  Memphis just happens to have been ranked by RealtyTrac as the #1 single family cash flow market in the USA last year.  Obviously, this would attract the attention of hedge fund managers.
No shock to find out that the funds tend to overpay and have problems managing.  Once again, we have to say, Peter Schiff was right.
But Terry also corroborates what we've heard from other contacts in different markets:  hedge fund activity has slowed.  This explains another phenomenon we've noticed – people are contacting us with large "tapes" (pools of distressed properties) they are trying to move.  And the discounts are pretty attractive!  It used to be the funds were gobbling that up.
So all that is good news for Mom & Pop investors.  More inventory for the little guy.
But back to the street level…
In spite of the slowing of hedge fund activity, it's still competitive to get a property.  And you can't worry about rehabbing a property you don't own, so acquisition is important.  Terry reminds us of the age old truth:  real estate is a relationship business.  So he continues to get deals because he's established himself in the market as a reputable operator.  That means he has credit lines, deal flow, and loyal sub-contractors.  All good things to have.
Terry shares a very practical offering technique he uses to enhance his odds of getting the deal when working through a real estate agent.  We won't disclose it here, you'll just have to listen to the conversation (below).  When you hear it, it's obvious.  But if you don't know it, it's easy to miss out.
Now, once you have the house, you need to decide how to attack the task of getting it ready to sell or rent.  Of course, how you re-had will depend on who your target customer is.  A house you plan to sell for an owner-occupant, is different than a house you're prepping for a tenant or a landlord.  But once you've figured that out, it's time to get to work on the re-hab.
Terry tells us, "Just because you can, doesn't mean you should."  THAT is a golden nugget of wisdom!  Listen to any personal productivity expert like Brian Tracy, Les Brown or Tom Hopkins (another Summit at Sea faculty member), and you'll hear them talk about the importance of investing your time in high paying activities.
In this context, Terry cautions us to be aware of "lost opportunity".  That is, if you're busy painting a property, you're not negotiating the purchase or sale of another, or working with your team to manage your re-had costs..  The point is you can hire a painter for a fraction of the money you can make cultivating relationships and making profitable deals.
The solution, Terry says, is to build a team.
Now this doesn't mean you need to have a payroll and a high overhead.  But you do need to have access to technical experts in all the key trades.
But where do you find those people?  Terry uses a technique he calls "The Saturday Pow-Wow".  The great news is, it's so SIMPLE that anyone (even us) can do it!  So be sure to listen for this next golden nugget of street smart wisdom.  He tells you exactly when and where to go to find the best guys and gals for your project.  And it's free!
Once you have your team, you need to decide how to lead them.  You might think, "Oh, I can do that."  Okay.  But what did Terry say?  "Just because you can, doesn't mean you should."
How many job sites can YOU be at at one time?  Only one?  That's a little  limiting, don't you think?  Think BIG! Terry rehabs over 100 houses a year.  That's 2 a week.  With that kind of volume (isn't that what you want?) you can't be on every job site supervising your teams.
So Terry's golden nugget number 3 is to develop crew leaders.  And he tell us how he goes about that.  Good stuff.
Next (yes, there's more), for gold nugget #4, Terry tells us how he gets great pricing from his contractors without having to beat them up.  This is important, but because if you haggle your contractors too hard, you an adversarial relationship. That's like cussing out the waiter before he brings your soup.  You never know what you're going to get.
Terry tells us that the key to getting good pricing simply comes down to being educated about the trade and knowing how to talk the lingo.  It doesn't mean you know how to do the work.  But you know how to sound experienced.
When you talk like someone who knows what they're doing, your contractors will give you better pricing because they think your savvy. Sure, they're your team.  But they're like mercenaries (aren't we all?).  They work on your job to make a buck.  And they want all they can get.  Your job is to pay them fairly, get good quality work, and still make a profit.
Remember, next to the purchase of the property, your rehab expense is your biggest component of cost.  In fact, in some cases, the rehab will cost MORE than the property!
So, getting the right people to do quality work at a reasonable price is one of the most important skill sets you develop as a re-habber.
It's tempting to buy a work belt and start swinging a hammer.  It's fun to shoot a nailgun and slather on taper's mud.  You might think it's cool to sweat pipe, run a table saw, or set tile.  You might even get a charge out of installing an electrical outlet or light fixture (sorry, we couldn't help it).
But, that's not what being a rehabber is all about.  If you want to do it and make money, you'll want to build a team and master the art of controlling costs without alienating your contractors.  Because if you get it wrong, the market won't let you raise the price to cover your mistakes (or theirs).  You can't control the takeout price.  The market dictates that.  But you can manage your purchase price and rehab expenses, and when you get good at that, you can make real money as a rehabber, just like Terry Kerr!
Listen Now:
Want more? Sign up for The Real Estate Guys™ free newsletter
Don't miss an episode of The Real Estate Guys™ radio show! Subscribe to the free podcast
 Stay connected with The Real Estate Guys™ on Facebook!
The Real Estate Guys™ radio show and podcast provides real estate investing news, education, training and resources that help real estate investors succeed. Visit our Feedback page and tell us what you think!
When it comes to cash flow rental property, Memphis remains a very attractive market for beginning and sophisticated investors alike.  That's why we keep going back!  Click here to learn more about The Real Estate Guys™ next educational field trip to Memphis, Tennessee.
If you're a real estate investor looking for cash flowing properties in a major landlord friendly market, you owe it to yourself to take a close look at Memphis.
Memphis was recently named one of the top 20 cash flowing markets for single family homes.  Click here and look for the Wall Street Journal article, "Bang for the Buck: Where Investing in Rental Homes is the Most Profitable".
Does that mean you should run out and order a few dozen Memphis houses online?
No.  But if you're serious about building passive income through rental real estate, Memphis is a market you should invest the time and money to get to know.  And The Real Estate Guys™ can help!
Of course, we don't sell real estate.  We're just radio guys.  But because of the popularity of The Real Estate Guys™ radio show, we get to know lots of awesome people all over the world…including Memphis!
So we've got a great network of Memphis market experts, including property managers and "turnkey" rental property providers, who are ready, willing and able to share their market expertise with you over a 2-1/2 day educational field trip.
The weekend includes classroom sessions, a bus tour of the greater Memphis metro (so you can compare and get to know various neighborhoods) and some great networking over tasty Memphis meals.  We'll even stop by Graceland and pay our respects to Elvis!
You'll learn how to tour a real estate market and look for signs of growth and decline.  Plus you'll meet fellow investors from all over, as well as the local team of Memphis market experts.  No one will try to sell you anything during the trip (not allowed), but you'll make great contacts for pursuing future opportunities.  The WORST thing that happens is you'll learn a lot, make some new friends and you'll have a ton of fun.  C'mon, you've always wanted to see Graceland, right?
So CLICK HERE NOW to get all the details and we'll look forward to seeing YOU in marvelous Memphis, Tennessee!