10 Reasons To Invest in Real Estate on the Block Chain
Don't fall for the dangers of Bitcoin, cryptocurrency, or commercial real estate … Security Tokens are the future.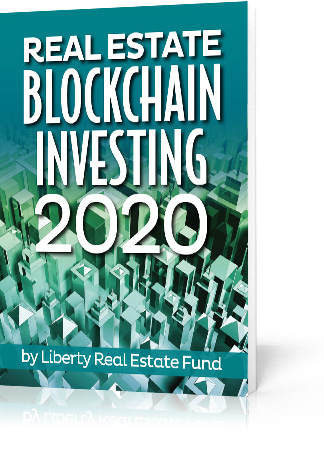 Investors can run into problems with owning high-quality commercial real estate … like high barriers to entry and lack of liquidity, to name a few. There are also major issues with investing in Bitcoin and cryptocurrency! It is volatile … not tangible … and it is speculation backed by nothing. 
What if there were a safer way to invest? An option with enhanced solutions that allow for diversification … transactional efficiency … low fees … more transparency? 
Liberty Real Estate Fund has found the answer … and it's called Real Estate Block Chain Investing. 
The experts at Liberty Real Estate Fund have a tremendous, innovative solution called Security Tokens. 
In this special report, learn the 10 reasons that investing in Real Estate Blockchain is a win-win:
✓ Cash Flow 
✓ Generates Wealth
✓ Hard Asset
✓ Hedge Against Inflation 
✓ Stability 
✓ Regulated Securities and Tax Efficient 
✓ Smart Contracts
✓ Tokenization
✓ Liquidity
✓ Worldwide Access to Investment Opportunities
Learn how you can get the best of both worlds by investing in the real estate block chain!
Simply fill out the form below to access

10 Reasons To Invest in Real Estate on the Block Chain …
Gold & Silver
Protect yourself against inflation and preserve wealth with precious metals … lasting assets with lasting value!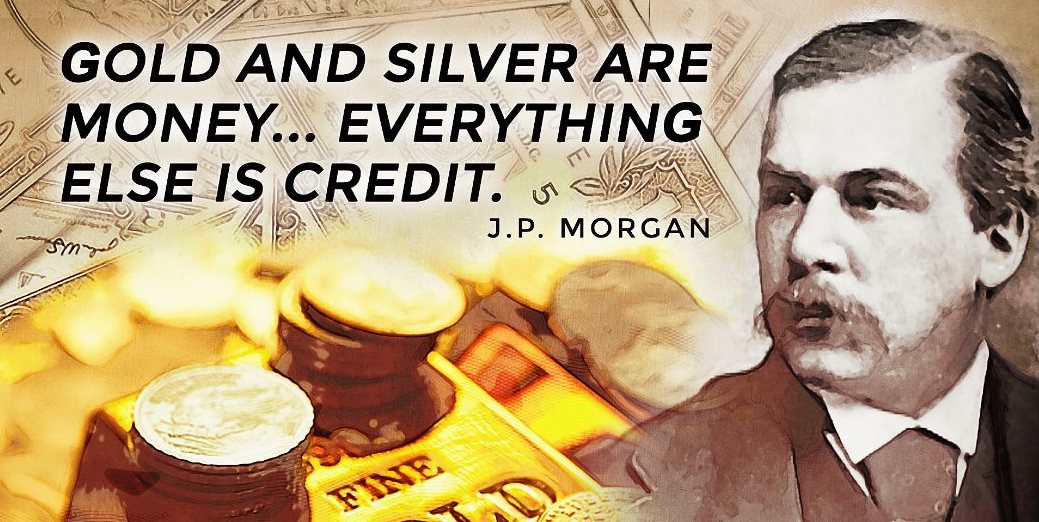 This is still true now!  Gold and silver are REAL assets with REAL value … and an unwavering rock for core stability in any investors portfolio. 
Precious metals are ALWAYS worth something … and tend to become more valuable when paper money fails.  In actuality, gold and silver HOLD their VALUE while other currencies continue to be devalued by governments and banking institutions. 
That's why gold and silver have been at the core of wealth and monetary systems for centuries, and why  … smart investors look to these assets to preserve personal wealth and hedge against inflation. 
Precious metals like gold and silver are one of the few asset classes that hold their purchasing power in times of uncertainty. 
In fact, after the 2008 housing crisis, Gold and silver overperformed projections as demand soared for the next few years … 
And in 2020 … Public demand for deliverable hard asset precious metals is actually stronger than in 2009! 
And you can't just pull out a printing press and produce more gold and silver to meet increasing demand on a moment's notice.  
Some argue against the metals because of their lack of liquidity, but when you find yourself needing liquidity …
 You can borrow against your gold and silver reserves! 
In addition to being desirable and valuable … Silver offers significant utility as well!  It is an essential material for electronics, cell phones, solar panels, and consumer products like jewelry, silverware, and mirrors. 
As silver is more abundant than gold, it is less expensive and can be bought in more incremental varieties and liquitied in smaller incremental quantities as well. 
One thing to pay attention to for spotting opportunities in the precious metals space is the gold/silver ratio … measuring the strength of gold versus silver prices. This ratio shows investors how many ounces of silver it takes to purchase one ounce of gold. So, a ratio of 25 to 1 means it takes 25 ounces of silver to buy one ounce of gold. 
The gold/silver ratio can be a valuable tool to determine the right time to buy gold or silver.  Some investors choose to buy silver when the ratio is high and switch to buying gold when the ratio falls. No matter how you buy …
Gold and silver are lasting assets to secure your portfolio with lasting value! 
Explore the resources below to get to know this market better … 
Radio Shows
Reports & Articles
Online Content
Upcoming Events
Boots-on-the-Ground Teams
Clues in The News
The second decade of the last century are known as The Roaring Twenties.
Good times were fueled by abundant currency from the newly formed Federal Reserve … and the resulting debt and speculation which ran rampant.
As you may know, it ended badly.
The Great Depression ensued … an event which ruined lives, fundamentally changed the United States government, and took decades to recover from.
Today, we're on the threshold of the second decade of this century.
And once again, the United States is "enjoying" a Fed-fueled party of absurd debt and speculation.
Will it end badly this time?
Or will the lessons learned from the 1929 and 2008 debacles provide the necessary wisdom to ride the free money wave without an epic wipe out?
No one knows.
But as we say often, better to be prepared for a crisis and not have one … than to have a crisis and not be prepared.
Last time,  we discussed some of the gauges we're watching on the financial system dashboard such as gold, oil, debt, the Fed's balance sheet, bonds, and interest rates.
But of course, we can't control any of these things.
That's why we think it's very important to control those things you CAN control … so you're better positioned to navigate the things you can't.
Fortunately, real estate is an investment vehicle which is MUCH easier to control than the paper assets trading in the Wall Street casinos.
And if history repeats itself, as Main Street investors who are riding the Wall Street roller coasters get spooked … many will come "home" to the Merry-Go-Round of real estate.
For those of us already there, this migration of money creates both opportunities and problems.
Like any investment, when lots of new money floods in, it lifts asset prices.
While this generates equity, unless you sell or cash-out refinance, your wealth is only on paper. And equity is fickle. Cash flow is resilient wealth.
Meanwhile, when prices rise higher than incomes, finding real deals that cash flow is much harder. We're already seeing it happen.
The key is to move up to product types and price points where small, inexperienced investors can't play.
Of course, this takes more money and credit than many individual investors have. That's a problem, but also an opportunity.
Another strategy is to move to more affordable, but growing markets.
This also takes an investment of time and money into research, exploration, due diligence, and long-distance relationship building … unless you happen to live in such a market.
So once again, this is better done at scale … because the time and expense of long-distance investing is hard to amortize into one or two small deals.
Bigger is better.
It's for these reasons, and many more, we're huge fans of syndication. 
Syndication allows both active and passive real estate investors to leverage each other to access opportunities and scale neither could achieve on their own.
But whether you decide syndication is a viable strategy for you …
… to take more control going into what history may dub "The Tumultuous Twenties" …
… it's important to have a game plan for developing both yourself and your portfolio.
So here's a simple process to take control of your investing life, business and portfolio heading into a new decade …
Step 1: Cultivate positive energy
It takes a lot of energy to change direction and compress time frames.
Building real wealth with control requires learning new things, taking on new responsibilities, and building better relationships.
So it's important to put good things into your mind and body …
… be diligent to put yourself in positive environments and relationships, while limiting exposure to negative ones …
… and stay intentional about focusing your thoughts and feelings.
That's because what you think, how you feel, and what you believe all affect your decisions and actions. And what you do directly impacts the results you produce.
Improving results starts with a healthy body, mind, and spirit. More positive energy allows you to pack more productivity into every minute of the day.
Step 2: Establish productive structure
This also takes effort. That's why we start with cultivating energy. But being effective isn't just about expending energy.
There's a big difference between an explosion and propulsion.
Structure helps focus your energy to propel you to and through your goals.
Structure starts with getting control of your schedule. Time is your most precious resource … and you can't make more of it.
But structure also includes your spaces … your home, office … even your vehicles and devices. They should be organized to keep you focused and efficient at your chosen tasks.
Yes, you can and should delegate to get more done faster.
But even if delegation is your only work (it's not … learning, monitoring and leading your team, making decisions … those stay on your plate) …
… you'll need spaces conducive to focus, with access to resources and information, so you can organize and delegate effectively.
Then there's legal, financial, accounting, and reporting structures.
Once again, all these take time and energy to get together. So start by cultivating energy and taking control of your schedule.
Step 3: Set clear, compelling goals with supporting strategies and tactics.
You might think this comes first, and perhaps it does.
However, you can cultivate energy and establish fundamental structure as a universal foundation for just about any goals.
But whenever you choose to do your goal setting, it's important to establish a very clear and compelling mission, vision, set of values, and specific goals for yourself, your team, and your portfolio.
This clarity will help you more quickly decide what and who should be in your life and plans … and what and who shouldn't.
When you have clarity of vision, strategy and tactics become evident.
Step 4: Act relentlessly
We think it's important to "keep your shoulder to the boulder" … otherwise it rolls you back down the hill that you're working so hard to climb.
Fortunately, as you use your newfound energy and structure to act relentlessly towards your goals, you'll eventually enjoy the momentum of good habits.
Lastly, be aware that this is a circular process … not a linear one.
You'll keep doing it over and over and over. That's why having an annual goal setting retreat is an important time commitment on your calendar.
We don't know if the 2020s will be terrible or terrific at the macro level.
But history says those at the micro level who prosper in good times and bad are those who are aware, prepared, decisive, and able to execute as challenges and opportunities unfold.
Those are all things each of us can control.
If you follow the financial news, you've probably noticed some talk about "the everything bubble". Basically, it's rising asset value prices for … everything.
We know that sounds great. At least as long as YOU own the assets BEFORE they inflate. When you do, equity happens to you and it's awesome.
But until you sell, it's only paper wealth. To get usable cash, you must relinquish the asset.
If you're playing the buy low / sell high game … a bubble is a great time to sell.
Of course, selling means you pay taxes and fees.
Worse, you'll need to buy low and sell high all over again … or eventually you and inflation will consume all your wealth. That's not sustainable.
And if you're trying to buy into a bubble, it gets dangerous. It's easy to get fooled into chasing the market.
So how do you know the difference between a good buy and good-bye?
Two words … cash flow.
Wait! Before you ASSUME you know where we're headed and wander back to the tyranny of all your urgent busyness …
… there's a BIG opportunity on the backside of this friendly public service announcement about the safety and stability of cash-flowing real estate.
Consider this headline, which appeared on the front page of two major news aggregators …
High-Dividend Stocks on Historic Discount as Yields Plunge, says Goldman Investopedia, 8/20/19
Goldman Sachs says some dividend paying stocks are super-cheap right now … even in the midst of an "everything bubble."
What does that tell you about how paper investors have been thinking about income up to this point?
Seems like they'd rather buy unicorns like Uber or WeWork on hype … over proven companies with real earnings. Buy and hope a greater fool comes along to cash you out.
It's been working.
But Goldman's comments imply Wall Street is realizing the winds are changing. And in bubbles, when it's time to sell, it's a stampede.
So where's the opportunity for real estate investors?
Goldman sees opportunity in yields between 4.3 and 6.8 percent … with the potential for equity growth.
Remember, Goldman is talking to stock investors who've been whip-sawed on the share price roller-coaster. They've been holding on for dear life.
But fleeing stocks for the "safety" of bonds has been a problem because bonds are bubbly too. That's why rates are so low.
As of this writing, the 10-year Treasury is only yielding about 1.6 percent.
That means someone retiring with $1 million invested for income is trying to live off $16,000 a year. A year ago, it was twice that … which still wasn't great.
Someone can be a millionaire yet have income below the poverty line.
Are they rich? Or are they poor?
Unless you think eating the seed corn is sustainable farming, they're poor.
This is the problem facing thousands of people transitioning into retirement every day.
You may be thinking, "I could create over $100,000 a year of passive income with $1 million of equity in real estate."
Yes, YOU could. But Goldman and their clients aren't real estate investors.
So Goldman says it's time to look for real income through dividends instead of share price hype.
They point out that dividend stocks are offering a much higher yield than bonds … plus some price appreciation potential.
Sound familiar?
That's exactly what income producing real estate does.
Of course, real estate also provides arguably the best tax breaks of any investment, which dramatically improves after-tax yield.
Plus, real estate allows generous and affordable leverage, which can drive long term total returns to well over 20 percent annually … even based on conservative assumptions.
But there's even more to the story …
The Wall Street casinos are fun when there's a lot of air being pumped into the jump house. Asset prices inflate. Balance sheet wealth increases.
People FEEL richer. And on paper, they are.
But the jump house machinery is complicated. Sometimes it malfunctions.
And when asset price investors get spooked, they seek shelter in good old-fashioned income. For stock investors, that's dividends.
The point is REAL wealth is INCOME, whether it's dividend yield on stocks, or positive cash flow from rental properties.
We discuss this in detail in The Case for Real Estate Investing … and it's an important concept to understand if you're going to put together a resilient portfolio.
The fact that income producing stocks are relatively cheap at a time when unicorn companies are successfully going public while losing money …
… shows asset price investing can be intoxicating.
Goldman's recommendation indicates investors may be sobering up as the punch bowl runs dry.
We think stock investors are likely to be interested in sound real estate deals.
And when Wall Street's primary answer to asset price volatility is to simply hold on, they actually strengthen the case for real estate.
After all, if you're going to buy and hold, the relative illiquidity of real estate isn't much of an objection. It's a small price to pay for stabilizing your portfolio.
And when it comes to building long-term income and equity growth higher than inflation, it really doesn't get any better than income producing real estate.
The only real advantage Wall Street can claim is convenience. It's pretty easy to open up a brokerage account and buy stocks.
Of course, the growing popularity of real estate private placements provides an option for busy people to partner with active real estate investors.
And when you consider the privacy and asset protection features of private placement investing, it's probably well worth a little more work on the front end to get involved.
That's why we think syndicating real estate is one of the best business opportunities of our time.
Millions of Main Street investors have trillions of dollars at risk in the Wall Street casinos … and they've been holding on for the long term.
But now, even the venerable Goldman Sachs is touting the benefits of buying equity for yield … something real estate does better than anything Wall Street offers.
But whether you decide to invest in real estate on your own, through a syndication, or as a syndicator …
… headlines say the timing is right to focus on income producing assets to build long-term sustainable wealth.
Until next time … good investing!
More From The Real Estate Guys™…
The Real Estate Guys™ radio show and podcast provides real estate investing news, education, training, and resources to help real estate investors succeed.
---
Love the show?  Tell the world!  When you promote the show, you help us attract more great guests for 

your

 listening pleasure!
We're just winding up a multi-part real estate investing webinar series we're doing for our friends Chris Martenson and Adam Taggart at Peak Prosperity.
The webinar series is called Real Estate Investing for Profit and Safety.  
The first episode, The Case for Real Estate, is nearly two hours long and free of charge.  You can check it out here.  If you love it, share it with your friends.  If not, let us know.
Our theme, which we think is an important one, is how real estate creates RESILIENT wealth when strategically located and structured.
Of course, if you're a seasoned real estate investor … meaning you've lived through at least the 2008 financial crisis … you may already be convinced.
Even if you're in the group who lost a bunch in 2008 (we feel your pain), hopefully by now you've realized there were lots of people who not just survived … but THRIVED.
So obviously, real estate wasn't the problem.
If you're an active or aspiring syndicator, you may find the series useful for explaining to your prospective investors why real estate is an attractive investment vehicle … and the value YOU bring to them by helping them get in the game.
Of course, for anyone who cares about their financial future, the daily news is full of reasons to look for ways to create stability in their portfolio.
Wild stock market price swings … rampant (seemingly systemic) corruption in large financial institutions … highly uncertain geo-political tensions …
… unprecedented levels of government, corporate, and consumer debt … severely underfunded private and public pensions … Social Security …
Yikes. 
So there's a LOT to be worried about … IF you're betting your financial future on fickle and fleeting asset PRICES.
And with "safe" havens like banks and bonds paying very low to no interest for over a decade, many Mom & Pop investors (and their financial planners) have succumbed to "buy low, sell high" as the means for creating spendable cash. 
Think about that.
"Buy low, sell high" is an investment strategy that tempts amateurs into the rigged casinos to compete with the pros.  
Trading also produces commissions for Wall Street, capital gains for the IRS, and cash float deposits for bankers (who lever it up 10-20x for fat profits so they can afford all those big fines).
And the challenge with "buy low, sell high" is it's SUPER volatile and unpredictable.  Unless you're tethered to the news with lightning fast judgment and reflexes, it's easy to be late to enter or exit the party. 
The "solution" offered Mom & Pop investors is to buy trading software to compete with the pros … 
… or "invest for the long haul in a well-diversified portfolio" because the long-term upward (inflationary) "trend is your friend".
Thanks to the Fed's printing press, buy and hold works for boosting your balance sheet.  But it's only PAPER wealth … unrealized gains.  You can't spend it. 
To have real spendable money to live on, folks need CASH.
To get it … and avoid capital gains taxes … they borrow (confident in their paper wealth).
Or they liquidate capital (eating "the golden goose") …. or take on substantial counter-party risk by purchasing higher yielding, riskier bonds.
Of course, if you're a real estate investor, this is all foreign to you.  It's a game you don't play.  But MILLIONS of people do. 
And as baby boomers pile into retirement in a debt-ridden world where low and falling interest rates are a necessity of systemic survival … 
… finding inflation-hedged, asset-backed sources of reliable, resilient, high-yield, tax-advantaged income is the Holy Grail. 
While not perfect, there's nothing better than income-producing real estate to meet this huge and growing need.
Of course, as we often point out, small-time real estate investing is far too troublesome and inefficient for busy or retired folks to take on personally.
That's why we keep beating the drum for the HUGE opportunity for real estate savvy entrepreneurs to get into the syndication business. 
Syndication isn't just about making money.  It's an important industry to help solve some of the most pressing economic problems facing the United States.
In fact, it's SO important that both the Obama AND Trump administrations took bold action to remove barriers and stimulate the flow of capital into real estate syndications.
THAT alone should tell you something.
You may wonder why the mainstream financial press isn't reporting on this. 
But think about it …
How many mainstream financial journalists are real estate investors or syndicators?
Not many. 
And who buys all those expensive ads on mainstream financial programs?
Big Wall Street firms.
But whether there's some grand conspiracy to herd an unsuspecting public into the sheering pens of the Wall Street / banking cartel's casinos …
… or if it's just big money using their clout to buy ads and exposure for their products and services …
… it's clear most Main Street investors don't understand or appreciate the power of income producing real estate to create resilient wealth. 
But if YOU do, then YOU have a BIG opportunity … both as an investor and as an entrepreneur.
So be careful about getting paralyzed by the daily drama of mainstream financial news … especially when it's related to real estate.
After all, most real estate commentary on mainstream news is directed at homeowners and people buying home builder stocks.
But when home ownership is down, prices are high, or builders aren't building and selling as much … it's all GOOD for landlords.
Besides, no matter what happens economically …
As long as there are people, they'll need real estate … for homes, offices, food, and distribution centers to get products to consumers.  And people always needs places to relax, play, and heal.
Your mission is to acquire the skills, knowledge, and relationships to build a resilient portfolio …
… whether you manage only your own investments, invest through others, or create a business to help others take advantage of all that real estate provides. 
Time will tell … but it seems the global financial order is in the process of concurrent major disruptions. 
For some it will be traumatic and chaotic.  For others it will be exciting and profitable.  
The difference, of course, depends on awareness, preparation, and effective action.
And if it all turns out to be a lot of hype over nothing … well, better to be prepared and not have a crisis … than to have a crisis and not be prepared.
Chaos or calm, real estate is a historically proven place to effectively build, protect and pass on real, resilient wealth.  Tell a friend.
Until next time … good investing!
More From The Real Estate Guys™…
The Real Estate Guys™ radio show and podcast provides real estate investing news, education, training, and resources to help real estate investors succeed.
---
Love the show?  Tell the world!  When you promote the show, you help us attract more great guests for 

your

 listening pleasure!
You've probably heard the expression …
"There's more than one way to skin a cat."
We're not sure why anyone would want to skin a cat… that sounds gross and cruel.  But the idea is there's often more than one way to get something done.
In this case, we're talking about wealth re-distribution.
We realize that's a politically charged topic, but anyone who's rich … or plans to be … should be paying close attention to the winds of change on this hot topic.
No matter which side of the political spectrum you're on, the problem everyone is staring at is the same …
There's a big and growing gap between the rich and the poor.
Meanwhile, only a small percentage of middle-class are successfully fighting their way into the realm of the rich.
Most are falling off the back of the bus into the pit of poverty.
We're not here to point fingers.  There's plenty of blame to go around.
But we think it can be credibly argued that the Fed's decade-long easy-money policy has inflated both asset prices and the cost of living.
This worked to the advantage of asset owners, but to the detriment of the paycheck-to-paycheck folks.  It's no surprise they're mad about it.
Of course, there's no point in ranting about what we think policy makers should or shouldn't do.  They don't listen to us anyway.
So we simply watch and consider how the future might unfold … then get in position to capture opportunity and mitigate risk.
You're probably aware, the USA is ramping up for yet another knock-down drag-out presidential election cycle.
In addition to stocking up on popcorn, we're thinking about which issues will frame the debates.
Based on the mid-term results … and the predominant philosophies espoused by the challengers …
… it seems a major objective is to make rich people do more for the poor … by hook or by crook.
There's the "Robin Hood" approach of taxing the rich and giving benefits to the poor … free college, healthcare, basic income, etc.
Let's call the Robin Hood approach "by crook."
Then there's the "Opportunity Zone" approach …
The Opportunity Zone idea is to provide tax incentives to the rich so they voluntarily move their money into poor areas … thereby creating jobs and commerce for the currently disenfranchised.
We'll call the Opportunity Zone approach "by hook."
There's a lot of history on the crook approach … and it doesn't have a strong track record of creating abundance.  But it's easily sold to desperate people.
Obviously, no one yet knows how the Opportunity Zone "hook" will work out … but the idea seems promising, so we're watching it closely.
And when you consider the common sense wisdom in the saying …
"The definition of insanity is doing the same thing over and over but expecting a different result."
… at least Opportunity Zones are a new approach to the problem of getting capital to where it's needed most.
That's why when we saw Yardi Matrix had released this well-written and informative white paper on Opportunity Zones, it captured our attention.
You should read it, but there are a few excerpts we think are noteworthy …
"… within Opportunity Zones, there are either in place or under construction 1.9 million multi-family units, 960 million square feet of office space and 189 million square feet of self-storage."
Clearly, Opportunity Zone pioneers are quickly moving from idea to action.  And even though it's still ramping up, the scope is impressive …
"As a percentage of total space, properties in opportunity zones that are in place or under construction represent 13.1% of total multifamily units nationwide, 13.7% of total office space and 11.4% of total self-storage space."
So Opportunity Zone development is already up to over 10% market share nationwide in not one, but THREE real estate niches.
That's impressive.
And even though many details about the Opportunity Zone program remain unclear ….
… BIG money is moving forward NOW and creating a wave of capital small investors can potentially ride to profits of their own.
This creates an unprecedented opportunity for Main Street investors.
Because while a small investor might have the means to fix up a single derelict property on his own, he can't really change the local economy all by himself.
Sure, a large group of small investors might team up to upgrade a specific neighborhood … changing the personality of the neighborhood and improving everyone's chance of seeing their value-add stick long-term.
But only BIG money can rehab entire regions … or "zones."
And when it does, it creates critical mass which can fundamentally change the economic drivers and opportunities of entire local economies …
… including jobs, and access to services and opportunities for those people who get left out of financial boom times.
After all, you can only benefit from asset inflation if you own assets.  Most lower-income folks don't.  For them, inflation just means higher living expenses and a higher hill to climb to become an asset owner.
But Opportunity Zone incentives entice rich people to move their profits from inflated financial assets into depressed real estate.
But not as flippers.
The best Opportunity Zone perks go to those who stay in their markets for at least TEN years.  That's enough time to light a permanent flame in a local economy.
And as jobs are created to do the actual work of rehabbing these regions …
(and remember, these are jobs which can't be off-shored)
… the workers will have both the incomes and opportunities to purchase affordable properties themselves.
Now the worker can get into the asset owner class.  And until they do, they have paychecks to pay YOU rent.
Of course, as the workers' labor is partnered with investors' capital to improve the Opportunity Zone, the asset owning laborers also get to ride the equity wave they've helped create.
And so do YOU … if you're in the right position.
So we encourage you to read the Yardi Matrix white paper because there's useful data and insights to help identify specific markets to explore.
Opportunity Zones may not yet be a proven model for creating access to prosperity for lower-income folks, but the potential is there.
And if YOU aren't as high up the economic food chain as you'd like to be … consider syndication as a way to get rich helping the rich get richer.
When you syndicate, YOU marry your capital and labor to the capital of your wealthy investors … and then marry all that to the BIG money driving the growth in these Opportunity Zones.
It's a win-win-win.
Until next time … good investing!
More From The Real Estate Guys™…
The Real Estate Guys™ radio show and podcast provides real estate investing news, education, training, and resources to help real estate investors succeed.
---
Love the show?  Tell the world!  When you promote the show, you help us attract more great guests for 

your

 listening pleasure!
Choose the Right Tax Advisor and Preparer
If tax season gives you heart palpitations, fear no more. The secret to protecting your wealth and reducing your costs is finding the right tax advisor. Here's how!
Tom Wheelwright, CEO WealthAbility, best-selling author of Tax-Free Wealth, has devoted his life to studying the tax law, teaching the tax law, and using the tax law to help his clients reduce their tax burdens. Now, he's sharing his extensive knowledge with investors like YOU.
When you reduce your taxes, you increase your CASH FLOW. When you increase your cash flow, you increase your WEALTH. It all starts with finding the right tax advisor and preparer.
Read this special report to discover …
The top characteristics of a good tax advisor
Questions you should ask potential tax advisors and preparers
The questions your tax advisor should be asking YOU
Your tax bill is affected more by the tax advisor you choose … than by any other single decision. So delve into this special report for wisdom on what kind of tax advisor is right for YOU.
Fill out the form below to access your complimentary copy of Choose the Right Tax Advisor and Preparer by Tom Wheelwright, CPA.
WealthAbility – Tom Wheelwright
Tax-saving software, self-paced online courses, and a network of CPAs at your disposal … it's a smart investor's dream. Discover WealthAbility!

Tom Wheelwright has spent the last three decades of his life studying and practicing tax law. On top of that, he is a Certified Public Accountant and a best-selling author.
Did we mention he is also a tax advisor to legendary Rich Dad Poor Dad author Robert Kiyosaki?
Now, he is putting his expertise to work for YOU.
WealthAbility is a global network of CPAs and a platform of educational tools. Tom created the platform to share innovative strategies for reducing taxes and creating wealth with investors like you.
With WealthAbility, design your own plan to achieve your financial dreams … all while working hand-in-hand with vetted advisors to legally reduce your taxes by up to 40 percent.
WealthAbility's network of financial experts help you optimize your business structure and operations to maximize your tax incentives. You don't need Wall Street to take control of your money.
Access tax-saving software, self-paced online courses, and free articles and advice from Tom and his team.
Tap into the WealthAbility resources by completing the confidential form below.
You will receive your own free copy of How to Choose the Right Tax Advisor and Preparer.
BONUS! You'll also receive information on how to sign up for Tom's FREE Weekly Report … the No. 1 source for tax-saving and wealth-building strategies.
Simply complete the form below to begin your path to reducing taxes now …

"You can't handle the truth!" 
 – Jack Nicholson in A Few Good Men
Neither optimists or pessimists can handle the truth.Optimists refuse to acknowledge the part of reality that's negative …
… while pessimists can't see the ever-present opportunities hidden behind the problems.
While we'd rather be optimistic than pessimistic, maybe it's better to be BOTH."The test of a first-rate intelligence is the ability to hold two opposed ideas in mind at the same time and still retain the ability to function." 
 – F. Scott Fitzgerald 
Here are some thoughts about risk and opportunity from legendary real estate investor Sam Zell …
"People love focusing on the upside.  That's where the fun is.  What amazes me is how superficially they consider the downside."  
"For me, the calculation in making a deal starts with the downside.  If I can identify that, then I understand the risk I'm taking.   Can I bear the cost?  Can I survive it?" 
You can only take calculated risks if you look carefully at both the upside AND the downside.
Today, the entire global financial system is largely based on "full faith and credit" … primarily in the United States dollar.
And there's a gigantic investment industry that's built on perpetual optimism …and a belief non-stop debt-fueled growth FOREVER is actually possible.
Even worse, the entire financial system's fundamental structure literally REQUIRES perpetual growth to avoid implosion.
That's why central banks and governments are COMMITTED to debt and inflation … at almost ANY cost.
But as Simon Black points out in Future of Money and Wealth …
History is CLEAR.  Empires and world reserve currencies don't last forever.
And irredeemable paper currencies and out-of-control debt ALWAYS end badly … at least for the unaware and unprepared.
Optimists can't see this.  So they take HUGE risks they don't even know exist.
Pessimists can't act.  So they miss out on the HUGE opportunities that are the flip-side of the very problems they obsess over.
Robert Kiyosaki stresses the importance of being REALISTS …
… standing on the edge of the coin, seeing BOTH sides … and then being decisive and confident to ACT in pursuit of opportunities while being keenly aware of the risks. 
We created the Future of Money and Wealth to gather a diverse collection of speakers and panelists together … to examine the good, the bad, and the ugly …
… so YOU can have more context and information to make better investing decisions. 
Chris Martenson opens our eyes to the physical limitations of long-term perpetual exponential growth which depends on unlimited supplies of clearly LIMITED resources.
Of course, as these critical resources dwindle, they'll become very expensive as too much demand competes for too little supply.
When you see nation's fighting over scarce resources, it's a sign of the times.
But of course, there's OPPORTUNITY hidden inside of crisis.
And to seize the opportunity, you must understand it … or it just sits there like a hidden treasure under your feet.
But it's not just recognizing trends.  It's also TIMING.  And being a lot early is much better than being even just a little late.
To beat the crowd, you can't wait for the crowd to affirm you. 
To get timing right, it's important YOU know what the signs are.
What does it mean when Russia dumps Treasuries and buys gold?  What caused Bitcoin to sky-rocket in 2017?  Why are there bail-in provisions in U.S. banking laws?
Peter Schiff saw fundamental problems in the financial system back in 2006 … and screamed from the rooftops that the financial system couldn't support the then red-hot economy.
Few listened … then WHAM!  In 2008, the weakness of the financial SYSTEM was exposed … and MANY people were CRUSHED.
Peter insists the REAL crash is still yet to occur … and everything that made the financial SYSTEM weak in 2006 is MUCH WORSE today.
Yet small business and consumer OPTIMISM is at all-time highs.  The ECONOMY appears to be BOOMING … again.  And Peter's still screaming out his warnings.
The Fed is RAISING interest rates to cool things down.  But history says EVERY SINGLE TIME the Fed embarks on a rate raising campaign it ends in RECESSION.
In Future of Money and Wealth, Fannie Mae chief economist Doug Duncan reveals when he thinks the next recession is coming … and WHY.  We listen to Doug because he's got a really good track record.
The 2008 crisis exposed real estate investors to the REALITY that what happens on Wall Street, at the Fed, and in the global economy … can all rain down HARD on Main Street. 
Ignoring it doesn't make it go away.  And you'll die of old age waiting for the storm clouds to blow away.
There will ALWAYS be risk.  There will always be OPPORTUNITY. 
It's not the external circumstances which dictate what YOU get.
It's really up to YOU … and your ability, like Sam Zell, to see both opportunity and risk, so you can aggressively reach for opportunity while carefully navigating risks.
Education, perspective, information, and thoughtful consideration are all part of the formula.
That's why we created the Future of Money and Wealth video series.
Future of Money and Wealth features TWENTY videos … over fourteen hours of expert presentations and panels …
… covering the dollar, oil, gold, real estate, crypto-currencies, economics, geo-politics, the new tax law …
… PLUS specific strategies to protect and GROW wealth in the face of potentially foundation-shaking changes to the financial system.
Just ONE great idea can make or save you a fortune. 
Future of Money and Wealth might just be one of the best investments you'll ever make.
To order immediate access to Future of Money and Wealth … 
More From The Real Estate Guys™…
The Real Estate Guys™ radio show and podcast provides real estate investing news, education, training, and resources to help real estate investors succeed.
Regular followers know we're news hawks.  We scour the headlines for clues about opportunities and threats facing real estate investors.
We look at the good, the bad, the ugly … and consider things at the micro, macro, geo-political, and systemic level.
Even though we watch a broad range of real estate niches … we tend to look at the world through the eyes of a syndicator.
We think raising private capital to invest in real estate is the single BEST opportunity for real estate investors … and one of the best business opportunities in ANY industry.
So it didn't surprise us when the following headline popped up on page one ofYahoo Finance, the most visited financial website on the internet …
Closed-End Real Estate Funds Are Performing Well
"The real estate market is booming … Not surprisingly … funds that focus on real estate have been posting good numbers …"
A "closed-end fund" just means a fund which raises a specified amount of money, then closes to new investors.
This is different than a typical "open-end fund" like a mutual fund which continually accepts new investors.
Our point today is … 
Mainstream headlines are informing the market real estate is a winner …
…and that individual investors can access real estate through funds … versus taking on the personal hassles of tenants, toilets, and termites.
Of course, the aforementioned article is talking about publicly traded funds, which come with a host of risks most Main Street investors are unaware of.
But if YOU are thinking of investing in real estate through a publicly traded fund, OR …
… if you're talking to Main Street investors about investing in YOUR real estateprivate placement (syndication) …
… then you'll find it VERY helpful to understand the risks in public funds.
Publicly-traded real estate funds can be used as gambling chips in Wall Street casinos … just like any publicly traded stock.
This means speculators (gamblers) can short-sell, trade on margin, and use options … all of which add volatility to the share price.
So even if the underlying asset is as stable as the rock of Gibraltar … the share price can bounce all over the place as it's traded in the casinos.
Of course, if you're a long-term buy-and-hold paper-asset investor, maybe that doesn't matter to you … just don't watch the share prices or you might get nauseous.
But MUCH less understood is the counter-party risk every paper-asset investor faces because of the way paper-asset trading is facilitated.
In short, counter-party risk is the exposure you have when an asset on your balance sheet (a stock, bank account, a bond) which is simultaneously someone else's liability.
In other words, they own the the asset and OWE it to you.  YOU own an IOU.
If the counter-party fails to perform or deliver … you LOSE.
Most people understand the concept of counter-party risk … but many don't understand all the places they're actually exposed to it.
And it's a LOT more than you might think.
In the case of publicly-traded securities, like closed-end real estate funds, you're NOT the registered owner … your broker is.
You get "beneficial ownership" through what is effectively an IOU from your broker to you.  The fund doesn't even know you exist.
Of course, this is all fine as long as the financial system supporting all this is sound.  But in a crisis, if the broker fails, you might end up a loser.
It's not unlike what happened in the 2008 financial crisis …
In short, individual mortgages … which are great assets to own … were pooled into securities and made into gambling chips in the Wall Street casinos.
Because the "beneficial ownership" of the mortgages changed hands so quickly, it was all facilitated through a system called Mortgage Electronic Registration Systems (MERS).
When the financial system nearly collapsed in 2008, the flaws of MERS were exposed … as the legal documentation required to affirm clean title to the asset wasn't properly maintained.
Some of the beneficial owners of the mortgages couldn't prove legal ownership and lost when property owners challenged foreclosure in courts. Huge mess.
So there's a BIG difference between "beneficial ownership" and actual ownership.  And the difference isn't exposed until it matters.
Sometimes that's ugly for investors.
The GREAT news for you and your investors is … it's NOT necessary to play in the Wall Street casinos to get into a real estate fund.
In fact, we'd argue it's better if you don't.
If you're following The Real Estate Guys™, you're probably already a fan of real estate and may already be a successful individual property investor.
Maybe you're considering, or have already started, putting together groups of investors to syndicate bigger deals.
Or maybe you're tired of being an active investor … and now you're looking to stay in real estate, but as a passive investor in another investor's deal.
In any case, it's important to understand the BIG differences between public and private real estate fund investing.
As an investor in a private offering, you directly own the entity which directly owns the asset.  There's no counter-party who owes you the shares. YOU own them.
We think when you delve into the differences, you'll agree private offerings are arguably a MUCH better way to go.
Of course, if you're interested in starting your OWN real estate investment fund, the timing couldn't be much better.
Headlines are telling the marketplace real estate funds are performing well.
And when you explain the important differences between public and private funds, we're guessing you'll get more than your fair share of investors interested in investing with YOU.
Main Street investing in Main Street … outside of the Wall Street casinos.  We like it.
Until next time … good investing!
---
More From The Real Estate Guys™…
The Real Estate Guys™ radio show and podcast provides real estate investing news, education, training, and resources to help real estate investors succeed.