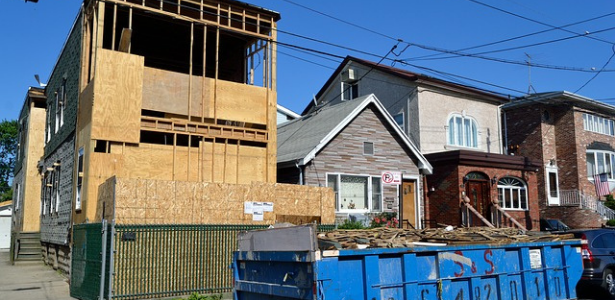 Having a short path to cash is an essential survival strategy during economic challenges. For real estate investors, flipping a property is often a reliable way to create cash quickly.
But we also know … understanding a concept and being able to execute it well in the real world are sometimes two very different things.  
In this episode, we visit with a seasoned 7-figure flipper who opens up and shares the good, the bad, and the ugly of how to flip profitably in the real world.
In this episode of The Real Estate Guys™ show, hear from:
Your flipping great host,

Robert Helms

His flipped-out co-host,

Russell Gray
Real estate flipping entrepreneur, Mike Simmons
---
Listen
---
Subscribe
Broadcasting since 1997 with over 300 episodes on iTunes!
---
Review
When you give us a positive review on iTunes you help us continue to bring you high caliber guests and attract new listeners. It's easy and takes just a minute! (Don't know how? Follow these instructions).
Thanks!
---
Flipping is a great path to short-term cash 
We often talk about the long-term ways to make money in real estate, but there are also opportunities to make money short-term. 
Today we're going to tackle a topic that we don't talk about often … the huge and amazing world of flipping real estate.
When someone goes through any form of crisis in business or investing, they should always know their shortest path to cash. In real estate, that means flipping a property, buying a property, and maybe wholesaling it … but essentially, short-term ownership to generate cash. 
When we see markets change … there are certain opportunities that are no longer on the table. With many not being able to make their rent or their mortgage payment … it might not be the best time to buy and hold a long-term rental house.
The great thing about flipping is that you're in and out pretty quickly, and you can make money no matter what the market does!
We have some experience flipping houses … but we found that managing teams and trying to be strategic was a lot of work. 
So that's why today we're talking to Mike Simmons who is an expert in flipping real estate. 
How Mike Simmons became a flipper
Mike Simmons grew up in a blue-collar family in Michigan that was employed by the automotive industry. Mike believed growing up that his goals should be to get into a union … work for 35 to 40 years … work overtime … and hopefully have a little bit of time left for retirement. 
Mike says nobody taught him about the possibility of being an entrepreneur. 
Over time, Mike tried different jobs and career paths, but even when he was moving up the corporate ladder at a white-collar job … he realized that nobody was happy in those positions. He wanted to figure out how to get out of the rat race and find a better path to retirement. 
Mike eventually discovered real estate and knew it was the path for him. His first real estate deal made him $15,000, which was small but a great start. 
He also discovered rental real estate and wholesaling … he says 60 to 70% of his company now is wholesaling. 
Mike says, "What if I get sick or if I am in the hospital or something happens to me … how do I create a business that is run independent of me, but still is able to produce income? That's what I've really gotten good at over the last handful of years."
Mike says you can excel at the type of work you do … but he didn't want to always be doing all the work himself.
It's a totally different skill set running a company and leading and managing and inspiring and hiring and training people. He said he needed to learn to also be a good leader. 
There are lessons to be learned at every step. 
Mike says that on the first house he flipped, he picked all the things off the punch list he thought he could do himself and save time and money on.
But that can be detrimental if you want to really grow your business and flip more than one house a year. He says that takes more time and will result in greater "holding costs" like taxes, garbage, etc. 
Mike says: "What I know and what I've become great at is, I know what things should cost, and I know how long they should take. Those are the two things you have to know that will make you a successful house flipper that has the ability to scale."
In Mike's experience … what he has found as a house flipper is that when he brings contractors in to quote a job, they will forever try to give him more things that he should be doing … and it takes experience to know the difference between just trying to add to the cost of the renovation and what's a legitimate suggestion. 
Mike says it's so important as a flipper to educate yourself and understand what the contractors are doing on a functional level and then dial in the cost of it. 
Flipping lessons Mike has learned
Mike says when he was first flipping … on every house, he started from scratch, personally picking out paint, tile, fixtures, flooring … and he says this lack of process really kept him from growing. 
This is okay for someone doing one or two … but to really grow, Mike learned he had to have a solid system. 
Next, he learned from his mistake of not tracking numbers and watching what marketing worked and what didn't with different houses. 
In the early stage of the pandemic in Michigan, his direct mail method stopped working because people didn't want to touch their mail. So Mike had to adapt to other marketing strategies. 
Google pay per click … text blasting … ringless voicemail are some other options. 
Mike also suggests learning what a "release of lien" is. He learned an important lesson from paying a general contractor who did not pay subcontractors. It's important to have everything in writing. 
With all the lessons learned and the team he has built … Mike now averages flipping 100 properties a year. 
What is level jumping? 
Imagine if you can use someone's 20/20 hindsight as your foresight to know what you should be doing, and maybe just importantly, what you shouldn't do? 
Mike learned to take his business to the next level, or maybe even "jump" a level … it's all about surrounding yourself with people you can learn from. 
That's how he has been able to grow so much after joining 7 Figure Flipping. He found good, quality people who give great advice that just helps others grow and realize their own goals. For all the great insights Mike has to share, listen to the full episode. For a free copy of Mike's new book, email [email protected]. 
---
More From The Real Estate Guys™…
The Real Estate Guys™ radio show and podcast provides real estate investing news, education, training, and resources to help real estate investors succeed.
---
Love the show?  Tell the world!  When you promote the show, you help us attract more great guests for 

your

 listening pleasure!
Having a short path to cash is an essential survival strategy in any economic jungle. For real estate investors, flipping a property is often a reliable way to create cash quickly.
Of course, understanding a concept and being able to execute it well in the real world are sometimes two very different things.
In this episode, we visit with a seasoned 7-figure flipper who opens up and shares the good, the bad and the ugly of learning how to flip profitably in the real world.
---
More From The Real Estate Guys™…
The Real Estate Guys™ radio show and podcast provides real estate investing news, education, training, and resources to help real estate investors succeed.
---
Love the show?  Tell the world!  When you promote the show, you help us attract more great guests for 

your

 listening pleasure!
The Case for Real Estate Investing
Money will be finding its way into real estate in the coming years as investors begin to move away from bubble markets looking for safer alternatives.

Long-time friends, Chris Martenson and Adam Taggart, are advocates with us for investors transitioning out of paper assets and into REAL ASSETS.
In fact, they asked us to spend some time educating investors about the practical steps for investing in real estate for security and profitability.
As investors begin to move away from bubble markets looking for safer alternatives, we foresee money finding its way into real estate … for many good reasons.
You can get ahead of the curve and position yourself to benefit from current market changes and future trends.  
So grab your friends (perhaps over a meal?) and ….
Join Host and Co-Host of The Real Estate Guys™ Radio Show, Robert Helms and Russell Gray, as they discuss with Chris Martenson and Adam Taggart of Peak Prosperity the vast economic benefits of real estate investing …
You'll learn:
How to use real estate to build long-term tax-advantaged income & wealth
The process for finding and evaluating opportunities
How to recruit a team of supporting experts
The nuts & bolts of property ownership & management
And so much more!
Simply complete the form below to watch the FIRST WEBINAR in the series for FREE!
Welcome back to an all-new edition of Ask The Guys!
Today, we'll be answering listener questions. So listen in for our best real estate tips and tricks!
A disclaimer … we are not tax advisors or legal professionals. In our Ask The Guys series, we give ideas and information … NOT advice.
In this episode of The Real Estate Guys™ show you'll hear from:
Your tipster host, 

Robert Helms

His tricky co-host, 

Russell Gray
---
Listen
---
Subscribe
Broadcasting since 1997 with over 300 episodes on iTunes!
---
Review
When you give us a positive review on iTunes you help us continue to bring you high caliber guests and attract new listeners. It's easy and takes just a minute! (Don't know how? Follow these instructions).
Thanks!
---
How do I find a property management company?
This question comes from Lee, in Bay City, Michigan. He wants to know whether we have any advice for finding—and vetting—management companies.
He says he's investing in his area, but the only management companies he can find are run by real estate agents on the side. He has a day job, and doesn't have time to manage on his own … so he wants to find a reputable company that's up for the task.
He also asks whether he should move out of his local area, since there aren't many management companies.
We always say you should invest where the numbers make sense … but you also need to invest in places where you can find a great team.
In the long term, your property manager is the most important person on your team. So if there aren't any great property management solutions where you live … perhaps it's time to expand your geographic investing boundaries.
Start by refining your personal investment philosophy, then look for a market that both matches your goals and has the management companies to fill your needs.
You don't want single-point failure. Make sure the company you choose aligns with your philosophy. Ask them, "Who supports you, and how?"
You want to make sure their compensation model is aligned with your best interests. In other words, when you earn money, they do too.
And choose your property management company BEFORE you buy your properties. They can be an excellent resource for finding properties and asset class types that will work well for both of you.
Remember, you can't scale up without putting the right team in place. Getting a great property manager on your team helps you find the professional distance you need to run your business properly.
How do Section 8 rentals work?
Laura, from Naples, Florida, wants to know how Section 8 rentals work and how she can acquire affordable housing in her investment market.
First, a few things about Section 8. Section 8 is housing subsidized by the Department of Housing and Urban Development (HUD). But it's administered by local public housing agencies, so it's not always available and differs across the country.
Section 8 can be great because a portion of the rent is paid by the government. You basically have a guarantee you'll get most of your rent on time, regularly.
But tenants in this housing can be a tough crowd … sometimes they don't blend well with other, non-Section 8 tenants. For that reason, we like a property to be all Section 8 or none.
A great resource for learning about Section 8 is Mike McLean, who has published a book called the Section 8 Bible and has some great online resources, too.
Affordable housing can be a good place to be because of stagnant purchasing power … but make sure you're playing close attention to the program from which funding comes.
And keep in mind … the devil is in the details. If you're not managing the property yourself, make sure your property manager is well acquainted with Section 8.
Should I invest now, or later?
Casey, in Lehi, Utah, has been listening to the podcast, and now he has a pressing question.
Casey has saved up $100,000 to invest, but he wants to know whether he should invest now or wait until the market takes a dive. He mentions worries such as rising interest rates, an unstable dollar, and inflation.
Let's start with a premise … markets will either do well or poorly in the future. We know that. We also know that when the market hits the bottom, you can only go up.
Real estate is a long-term, buy-and-hold business. But it is interest-rate sensitive, so you want to make sure you lock in long-term financing if you invest now.
It's also good to keep some liquidity for if and when the market does go downhill.
Something we like to say is, "Opportunities are like busses. Another one will always come along … but you have to get on the bus at some point."
The way we see it, Casey has a few options …
Invest in things that are likely to do well, even when the market is bad, particularly mid-level rentals and below. There will always be demand for housing, especially mid-range housing.

Invest in a forced equity situation … a neighborhood or property that has room for improvement, which you can force upward in value. This will help you mitigate downward pressure to the dollar.

Invest in a bigger market … this provides stability, as these markets have more ballast during tough times.

Step in on the debt side of the market by

lending money

to other investors.

Work with an experienced syndicator who is more likely to get investments right, even when times are more precarious.
Remember, when you're in property for the long haul, most of the time you'll be fine. The key is to structure deals so you can weather the ups and downs.
Another thing to consider … the price only matters when you buy and when you sell. In between, it's all about cashflow.
Real estate is one of the best inflation hedges if you structure the financing properly relative to cashflow … but you can't fledge against inflation if you don't do anything at all!
How do I create residual income with little savings?
Jeff, in Fountain Hills, Arizona, says he is in an interesting situation.
He doesn't have any income, but he has enough cash to live on for 24 months. In the meantime, he wants to figure out how to create residual income that will pay for his living expenses going forward.
Jeff is looking at building a balance sheet of passive income sources.
But right now, he has time, labor, and energy he can put to work. And since he's not holding on to a chunk of cash, the active investor route is a good one.
Some options …
Force equity by fixing and flipping.

Earn cashflow by fixing, holding, and renting.

Become a syndicator

and use other people's money to make great investments. It's our favorite way to go full-time, fast.

Try

wholesaling

.
Basically, what Jeff needs to do right now is to build up his investment capital so he can start getting some cashflow.
But before he does that, we suggest he invest in education and build relationships. Get the right tools in your toolbox and the right advisors at your back before you go big.
Can you recommend turnkey management companies?
Keith hails from East Sandwich, Massachusetts. He recently bought a home through Mid South Homebuyers and is ready to buy another.
The problem? He's on the waitlist at Mid South. In the meantime, he's looking for another turnkey company that manages the houses it sells.
One disclaimer … we don't know anybody quite like Terry Kerr at Mid South.
But we do know lots of other great folks.
The idea of a turnkey provider is that they do the whole thing … find the properties, get them in great shape, put tenants in, and manage the rentals.
But before you look for a provider, think about the type of property, market, and team you want.
Then go ahead and search our provider network for someone who can help fill your needs. We don't guarantee anyone on the list, but we do promise we've spent a lot of time with them on the ground and have seen enough to trust them.
Should I attend Secrets of Successful Syndication now, or later?
Gene, in Boston, Massachusetts, is an investor who owns two duplexes. He wonders whether he should attend our signature Secrets of Successful Syndication conference now, or later in the year when he has more experience.
We've gotta say, we really think the key is for investors to come early and often.
This conference is designed for investors who already have a portfolio and are ready to take the next step.
But even if you're just starting out, it's a great way to get around what we call "evidence of success" and learn the power of networking.
Experience is something you can accumulate through other people. And syndication is all about having the experience to make good investment decisions.
So, for those who want to move forward, we recommend you start as soon as you can.
---
More From The Real Estate Guys™…
The Real Estate Guys™ radio show and podcast provides real estate investing news, education, training, and resources to help real estate investors succeed.
---
Love the show?  Tell the world!  When you promote the show, you help us attract more great guests for 

your

 listening pleasure!
Real estate investing is the process of building a portfolio of properties that produce passive income.
But to build a portfolio, you need to be able to purchase properties … and to purchase properties you need cash.
So what can someone without a ton of equity who's just getting started in real estate do to earn the money for a down payment?
Wholesaling.
This real estate-adjacent technique is a low-risk way to quickly convert hustle and relationships to cold, hard cash. Listen in as we discuss the ins and outs of wholesaling with an industry veteran.
In this episode of The Real Estate Guys™ show you'll hear from:
Your wholesome host, 

Robert Helms

His wholly absurd co-host, 

Russell Gray

Educator and wholesaler

Tom Krol
---
Listen
---
Subscribe
Broadcasting since 1997 with over 300 episodes on iTunes!
---
Review
When you give us a positive review on iTunes you help us continue to bring you high caliber guests and attract new listeners. It's easy and takes just a minute! (Don't know how? Follow these instructions).
Thanks!
---
What is wholesaling?
Wholesalers play an important role in the food chain of real estate.
Let's start with a definition. A wholesaler is someone who finds properties and gets them under contract … but then finds a buyer to clinch the deal. The wholesaler gets a fee for doing the work of finding low-priced properties and getting them to buyers.
You may notice signs in your neighborhood that say something like, "We buy houses!" Probably a wholesaler.
It can be a brilliant way to go if you're committed and excel at building relationships.
By building up pipelines of hard-to-find deals and committed buyers, you can make real money … fast.
Why does wholesaling work?
Tom Krol got his start in real estate by wholesaling.
Actually … he got his start in lawn-mowing, but then he got fired. His brother convinced him to try wholesaling, and he has never looked back.
Tom has now done hundreds of transactions. We sat down to chat with him about how YOU can get into the wholesaling business.
Wholesaling is "more like a pawnshop than a real estate business," Tom says. That's because your main task is to form relationships with homeowners who want to sell quickly.
When owners are selling, they can choose two out of three criteria … speed, price, and convenience.
Wholesalers are looking for sellers who are willing to give up a high price for a convenient, quick sale. "We're the 'this week' guys," Tom says.
People sell for different reasons … divorce, bankruptcy, job changes, disrepair. Another type of seller wholesalers look for are absentee landlords looking to get out of a property.
Wholesaling works because if you can find a discounted property, there will always be SOMEONE who has the cash and is willing to pay.
Finding sellers and buyers and valuating properties
"A common stumbling block for wholesalers is valuations," Tom says. "I always suggest you just use your gut."
He says most people have a good feel for what homes are worth in their market and what prices are good and bad.
Knowing the local market is helpful. "The best deals are in your backyard," Tom says.
A good rule of thumb is to shoot for a selling price between 40 to 60 percent of the home's valuation on Zillow or other property appraisal sites, although that will vary by area.
You get a feel for what will work over time, Tom says … but the key is finding a deal and jumping on it. Ultimately, a wholesaler's job is to find and seal deals quickly.
Plus, you risk very little by mis-estimating a price for the home. Price a home too low, and you simply get more money. Price it too high, you just don't get a contract. You're not putting any money down yourself.
"What's great about wholesaling is it produces a lot of cash in a short amount of time, and then it provides a pipeline of cherrypicked properties you can choose for your own portfolio," Tom says.
What about finding buyers? Tom says as long as you can find consistently discounted properties, you'll always be able to find a buyer.
"The art is just to get really good at finding discounted properties. You can then go into any room and someone will say yes."
All you need is grit
From wholesaling, it's very easy to make the transition to traditional real estate investing. Wholesaling allows you to accumulate cash … and find great properties on the way.
"What keeps people out of wholesaling is belief that homeowners don't sell at a discount," Tom says.
But that belief is a myth … if you have the tenacity, there will always be owners looking to sell quickly and conveniently.
Tom now teaches other folks how to wholesale. It takes a lot of work, a lot of persistence, grit, and determination to get started, he says.
And while it doesn't cost a lot to get started, it does cost a bit … you have to spend the money to market yourself properly.
It's a great business for people who are just getting started in real estate, or those who are already landlords or rehabbers and want to step up their game and find great deals.
And, if you're starting from nothing, don't worry. "Rock bottom is the strongest of foundations," says Tom. You have nowhere to go but up if you really want it.
Tom has created a special report for our listeners on the five big things he wishes he had known when he was starting out in wholesaling. You can access that report here.
Now go out and make some equity happen!
---
More From The Real Estate Guys™…
The Real Estate Guys™ radio show and podcast provides real estate investing news, education, training, and resources to help real estate investors succeed.
---
Love the show?  Tell the world!  When you promote the show, you help us attract more great guests for 

your

 listening pleasure!
5 Things I Wish I Knew Before I Started Wholesaling Real Estate
Find a good deal … find an investor … and get paid!

Wholesaling real estate is one of the fastest and easiest ways for new investors to get into the game.
You don't need a license. You don't need a lot of money. You don't need good credit … and you can get started with just a few hours a week.
Wholesaling is simple … but it takes unique know-how to make it into an explosive source of passive income.
In this special report, Tom Krol, founder of Wholesaling Inc., shares the biggest lessons he has learned in this investment niche.
Dive in and discover:
What the wholesaling process looks like in the real world

How to generate a LOT of passive income

True success stories of investors like YOU
Do more deals, own more properties, and make more money. Simply fill out the form below to get your free copy of "5 Things I Wish I Knew Before I Started Wholesaling Real Estate."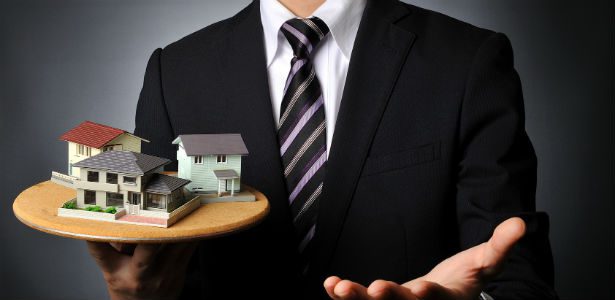 There's always twists and turns in real estate, creating a labyrinth for investors. Who can you trust with your questions along the way?
When you find them, let us know. In the meantime, we're happy to share our thoughts 😉
(Our lawyers make us add this friendly reminder: We're not lawyers, accountants or financial planners. In fact, we're not even all that bright. We just share ideas and information for you to consider when working with your own professional advisors.)
In this latest edition of Ask The Guys, we take a deep dive into our email bag and pick out some great questions, including…
Should I flip homes or rent them out?
What are some market indicators I should know about?
How do you recommend I raise money?
Tune in and see what we have to say in our latest edition of The Real Estate Guys™ radio show with:
Your on-a-quest-for-answers host, Robert Helms
His (trusty?) answer-finder co-host, Russell Gray
---
Listen
---
Subscribe
Broadcasting since 1997 with over 300 episodes on iTunes!
Review
When you give us a positive review on iTunes you help us continue to bring you high caliber guests and attract new listeners. It's easy and takes just a minute! (Don't know how? Follow these instructions.)  Thanks!
---
Question: Should I flip a house or hold and rent it out?
Andrew from Portland, Oregon, reached out to us, "tired of getting a paycheck while someone else gets the profit."
The Real Estate Guys don't do a lot of flipping. In our mind, flipping is not real estate investing, but flipping IS a way to make good money.
The essence of business and investing is to build a machine that accumulates the efforts of others (time, money, etc.) as an organized "asset" with a cash flow.
Investing is putting your dollars out to work instead of your labor.
When renting to people, they pay you rent out of their earnings. That's their effort, turned into a cash flow for you.
A lot of folks think in terms of: Cash > Asset > Cash. (Taking cash to build an asset that creates more cash.)
We encourage you to think in terms of: Asset > Cash > Asset (Using an asset that creates cash flow so you can invest in more assets.) Assets are our end goal.
So you could use your skills to rehab a home, tenant it, and keep the income.
We have a good friend Terry Kerr who has built a portfolio of properties in a thriving business in Memphis using that model.
Question: Should I buy a home before an investment property?
Sonya from Pembroke Pines, Florida, is a smart woman looking for the best way to use her $32,000 VA loan.
She's renting right now, "because it's tough to find a home in order to afford to buy an investment home. Which should I do first?"
We say where you live is a personal choice based on where you want to be and the type of home you want to live in.
Sonya isn't sure she wants to stay in Florida long-term, which is part of her dilemma in choosing a property.
She's got this VA loan eligibility for a primary residence. The nice thing about the VA is that once you buy a property is that even though it's an owner-occupied loan, if you live in the home and move, the loan can stay in place after you move.
You could even buy another home as an owner-occupied loan. Keep in mind, you can generally only have one VA eligible property at a time.
If Sonya buys a home to live in, and there's a possibility of moving, it's probably best if she feels comfortable it would be a profitable rental, in case it's not easy to sell.
(That's the thing about home ownership: You will pick up some tax breaks but you're also tethered to the property.)
There's always the chance you may end out getting stuck in a property.
Sure, home prices have been going up, but it doesn't mean it will keep going to the moon.
Based on the chance you may or may not be trapped in a property you may not want long-term to take that VA and use it somewhere else.
As far as renting goes …
We say there's really no harm in renting today if you're figuring out how to put your assets to work.
Question: David in Boise, Idaho, asked: "Are there limits, as a percentage, to invest my self-directed IRA? Can I invest it into one property?"
We definitely recommend you talk to a tax advisor. If your IRA is self-directed, then yes, you are legally allowed to invest as you please.
While you can, the bigger question is should you invest it all into one real estate project?
Generally speaking, it's not a good idea to put all your eggs into one basket. It may be prudent to diversify.
We don't have all the details on David's portfolio, but the general principle is it's never good to be greedy. Sometimes you swing hard and get the Grand Slam, and sometimes you strike out. If you're not prepared to strike out, it might not be the best route.
Question: Looking to diversify in several markets, what do you think?
Rick in Michigan is looking to raise money through a syndication, and has a plan to acquire four or five properties in several markets, including one or two vacation properties in Belize.
We love his idea to syndicate, putting together a lot of people's resources to do something bigger.
Rick wants to have all the properties managed except those in his own area, which he plans to manage himself.
At the high level, we love the idea.
It's wise to diversify across markets and property types. We like that he's throwing in some vacation properties. But here's our hang-up: Why manage it yourself?
Rick, you're going to be attentive to what's going on in the other markets. You're managing money and time.
Time is tricky. You can't raise more time.
If there's room in your business model to have a property manager, then get someone else's help to manage the properties in your area.
Also consider this …
Since you'll be having investors as part of your building this portfolio, you have to disclose every way that you may be compensated. Being a property manager could appear as a conflict of interest.
You need to build a team and build a relationship with the team. If you're managing the properties purely to save money, raise more money.
As Simon Black says, "Add a zero to your thinking."
If the only gating item is the amount of money, that's largely a mental block.
Question: What are the market indicators?
Everett in Coral Gables, Florida, reached out to get more clarification on the market indicators.
We suggest looking at net migration, which will be either a net positive or negative. You always want to look for a POSITIVE net migration.
There are some markets where more people leave than come in. That's bad news.
For example, look at Detroit, Michigan. It had a population of 2 million people. Now it's somewhere between 600,000 – 800,000 in population.
In Detroit, they are literally tearing houses down – removing inventory – because it's more of a liability to have squatters in them.
Detroit's an exaggerated scenario.
The point is these markets shift slowly and if you're not paying attention, then you get left holding the bag.
Another indicator of market health is how long it takes to sell a home.
Not just annually, but from a month-to-month basis. What are the average days on the market?
There's a whole lot of other indicators … check out our podcasts for more!
Question: What's the legality of wholesaling? Do I need to be a licensed realtor?
Shawn in Fort Meyers, Florida, reached out to us to learn more about wholesaling.
Wholesaling is the idea of getting into a contract for a property that you're not going to buy, then finding another buyer.
Since you did the work of finding the property, other time-strapped investors may pay for your efforts in finding it for them. They'll take it off for hands for a small fee.
The legality portion is tricky.
The smartest thing is to ask a real estate attorney the question. Tell them what you want and ask how to do it within the law.
We're guessing wholesaling would be fine.
To have a license means you are brokering, or representing a third party.
When you make the contract as a wholesaler, you're NOT representing anyone.
Make sure you understand HOW you should sign the contract …
This will be either as a "signee" or a "nominee," depending on what your attorney tells you.
What you're effectively being compensated for is tying up the property at a decent price and getting a buyer.
Again …
The smartest thing to do when you have a legal question is to spend a couple hundred dollars and GET COUNSEL from a qualified real estate attorney.
Question: With fixed-rate loans, backed by real estate, am I making a bet on inflation?
Patrick in Belgrade, Montana, reached out to us with a great question.
Looking at history and trajectory of U.S. dollar, it's tempting to think it's going down. Is it possible the U.S. could have a lost decade of inflation?
If you're investing for the long-term, our opinion is the trend is your friend.
If you look around the world and the economic uncertainty globally, you'll see the dollar is less flawed that in other countries.
If all the currencies are sinking, then long-term the dollar will be in the same ship.
We see you having a better chance of inflation than deflation.
In a lot of markets in the world, the U.S. dollar is the de facto for real estate purchases.
As a real estate investor, you need to be prepared for either side – whether the dollar loses or gains value in the global marketplace.
How?
Structure yourself conservatively, not razor thin on the cash flow.
Pick markets that are more in demand, and think more about where they are GOING then where they are now.
Go to cheaper places, where the cost of living is lower but quality of life is good.
These are big, strategic decisions.
If you are serious about understanding about macro economy, this is more than we can dedicate to an episode. That's why we dedicate and entire, fabulous WEEK to it: Summit at Sea™.
We commit ourselves for a week of intense discussion with some of the greatest minds in banking, commodities, real estate, and investing. They give us a 360-degree look at all of these different topics and come out with actionable intelligence.
It's a big investment of time and money. It's also a blast!
Question: I'm just getting into investing, partnering with my dad. What should we be sure to include in our portfolio?
Andrew in Yucaipa, California, is 31, using his dad's retirement to build a portfolio.
We've learned the hard way …
Structure your portfolio to weather a storm!
If you are betting on financing to take you out of tight spot, be cautious. If you're being conservative and you're picking a good demographic, have adequate reserves, and not letting yourself get to the point that you might have to sell.
You NEVER want to HAVE to sell.
Instead, you want to do determine your own timing.
We recommend recession-resistant product types. When times are bad, the wealthier are going down t middle class homes. When times are good, people are getting raises and upgrading their homes.
How to protect yourself?
Stay away of high-end stuff and choose more of the bread-and-butter middle ground.
Create your future
All of these were great questions. If you've read this far, you're interested in investing BECAUSE you have goals. Good for you. That's where it all starts.
You want to improve your life.
You want to create cash flow.
You want more freedom.
You can do it! Go out and make equity happen!
---
More From The Real Estate Guys™…
The Real Estate Guys™ radio show and podcast provides real estate investing news, education, training and resources to help real estate investors succeed.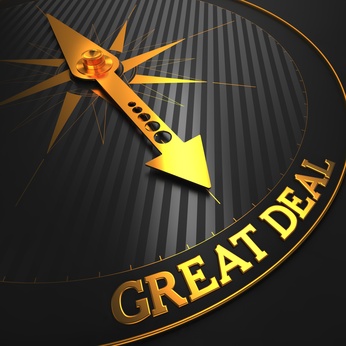 Everyone wants a good deal.  In fact, everyone wants a GREAT deal.  But how do you organize your real estate investing business to be sure you're always among the first to know when a great deal comes available in your preferred market(s)?
Great question!  So let's move you to the front of the line and answer it right now.
Lining up another great episode of The Real Estate Guys™ Radio Show:
Your deal flowing host, Robert Helms
The Godfather of Real Estate, Bob "Flomax" Helms
As every child quickly learns, life isn't fair.  And as much as politicians and community organizers try to "level the playing field", the brutal fact of life is that some people get treated better than others.  As Don Henley croons, "Get over it."
So now, rather than complaining or opining about how it should be, let's just deal with the way it is.  The good news is there are lots of practical things YOU can do to enhance the quantity and quality of real estate investment opportunities that come your way.
First, you have to get the right mindset.  That is, you need to operate from the basic belief that your reputation is the foundation of earning preferential treatment.
Think about the brands you love and those you hate.  We all have them.  For example, we LOVE Southwest Airlines.  We travel all the time and we've found Southwest to be great the vast majority of the time.  Perfect?  No.  But when something goes sideways, we let it slide because it's rare and they work hard to make it right.  Consequently, Southwest is usually the FIRST airline we will book with, even if we have to pay a little extra (which seldom happens).
On the other side of the coin is Delta Airlines.  In our dictionary, DELTA stands for Don't Ever Leave The Airport and Don't Expect Luggage To Arrive.  We hate Delta.  We go out of our way to avoid Delta.  And if we have the opportunity to take a cheap shot at Delta (like this one), we will.
See the difference?
In your real estate investing business, who do YOU want to be?  When a great deal comes across a broker's or a wholesaler's desk, do you want to be the person they would crawl naked across a freeway of broken glass to avoid, or do you want to the the FIRST person they call with that really amazing opportunity.
So step one is understanding your reputation is IMPORTANT.
Side note: Just so you don't think we're just shallow, vindictive, grudge holding, petty guys…you should know we had a HORRIBLE experience with American Airlines just this month.  REALLY bad.  Russ was ready to file them in the Delta file.  It was THAT bad. 
But Robert was a more gracious.  So even though American completely screwed up a very important trip when it was easily within their power to help us, Robert realized it was their FIRST egregious offense.  So because it was just one particular supervisor at the DFW first class counter who shall remain nameless ("Kirk") we gave the company a chance to redeem themselves.  And they did.  First, by hearing the complaint and taking steps to compensate.  And even though it was too little too late to make a practical difference, it was a nice gesture.
But more importantly, American won Russ back by providing a genuinely fabulous customer service experience through flight attendant Charlene on a return trip from our Belize field trip. So, as Harry said to Lloyd in Dumb and Dumber, "Just when I think you can't be any dumber, you go and do this….and totally redeem yourself!".
All that to say, Delta hasn't redeemed themselves.  But we're not bitter….not at all.  Now back our story….

So HOW do you get to the front of the deal flow line?
First, be clear about what you want and what you're willing to do, so you can make fast, accurate decisions.  You don't have to always say yes (more on that later), but when you do, you can't come down with a bad case of buyer's remorse.  Let your yes be yes, then aggressively perform your duties under the purchase contract.
When thinking about that "right" deal, consider the market, price point, property type, cash flow, property type, available financing, deal terms, upside potential, long term equity potential, etc.
Yes, it's a lot to think about.  So the time to think about it is NOT when the deal is sitting on your desk for your review, or worse, after you're in contract and your due diligence period has begun.
Get all that figured out before the deal's on your desk, so you can tell the marketplace what you're looking for, and you can say "yes" or "no" decisively when the deal arrives.
Don't Blow Your No's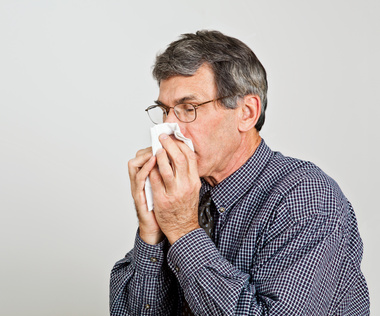 Unless you're willing to buy anything anywhere from anyone at any price, you're going to get deals that won't fit your profile.  That's okay.  Just don't waste the deal.
Remember, every deal coming across your desk is looking for a buyer.  That's why it's on your desk.  But if you're a "no" more often than a "yes", you can bet it won't be long before those deals stop calling.  It's like dating.  Too many no's and the invitations stop coming.
So, we think it's a really good idea to build a big network of fellow investors.  Take the time to find out what other investors are looking for and keep good notes.  Then, when a deal comes across your desk that doesn't fit in your wheelhouse, you get a chance to take a double dip in the goodwill pool by referring it out to someone that it's a better fit for.
Now, you've helped the deal find a home (the seller and his agent will really appreciate that, and will probably bring you a deal again), AND you've helped another investor find something they're looking for.  Wouldn't you want someone bringing YOU good deals?
Don't underestimate the value of being a connector.  Sometimes, there's room in the deal for you to get financial compensation.  But even if there isn't, you should do it any way.  The good deal "karma" should provide an even better long term reward.
Be a Boy Scout
The boy scout motto is "Be Prepared".  Good  idea!  But what does that mean in the context of pushing to the front of the deal flow line?
First, as previously discussed, know what you're looking for.
Next, know your market.  A "good deal" is always "compared to what?".  If you don't really know your market, you might not recognize a good deal (or a rip off) if it hit you in the face.  By the time you're holding yourself out to the world as Ready, Willing and Able, you should have invested the time to know what prices, rents, etc are in your target area.
Also, be liquid.  That means you have your earnest money and down payment cash ready to wire.  If you're a syndictor and need to collect funds from your investors, at the very least, make sure they all have their funds ready to go.  Don't assume they're standing by to wire you money because they said they were in six weeks ago.
Line up your lender.  If you're planning to use financing, make sure you've got your mortgage funding sourced and you know what the underwriting looks like.  In some cases, a pre-approval is appropriate.  In any case, you should be aware of all the documents you're going to need to provide when formal underwriting begins.  They'll be plenty of paperwork to sift through that's related to the property, so it's a good idea to have all the paperwork necessary for the borrower as prepped as possible.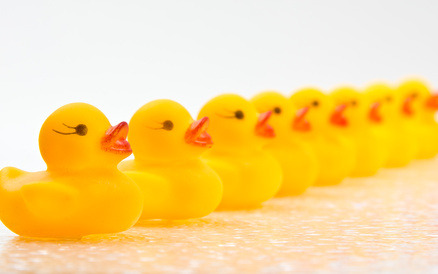 In addition to your lender, have your other team members on deck.  There are some technical team that are near you, like your advisors for tax, asset protection, estate planning, etc.  They deal with you more than the property.  Your lender may be in this camp too. Sometimes, the lender will be part of your "away" team (the people who need when you're investing someplace other than where you live).
Your primary local market advisors include property management, inspectors, property insurance and real estate law.  Most of the time, these advisors needs to either be near the property or be licensed and expert in the laws of the area where the property is located.
But if you have 1-3 weeks for due diligence after you're in contract, or you have a 24 or 48 hour period to review the deal before it get's passed on to the next person, then you don't want to waste one minute chasing down your team.  Have them lined up, too.
Okay, now that you have your head screwed on straight and your team line up, it's time to go wade into the deal flow.
There are two schools of thought, but they're both based on the same concept.  Opportunities that everyone sees tend not to have as much profit meat left on the bone.  They're a little picked over.
School #1 says, "Anything in a public listing is crap that won't sell, therefore it's a bad deal."
School #2 says, "Anything in a public listing is crap that won't sell, therefore the seller will be more pliable and I can negotiate favorable terms from a motivated seller."
Both are right.  You just need to decide how much time you want to spend trying to find the elusive silver lining in a deal that most other people saw fit to pass up.  It's not that you can't get a good deal, but how hard do you want to work?  And are you REALLY that much smarter than everyone else who passed?  We're not.
We think there's a better way.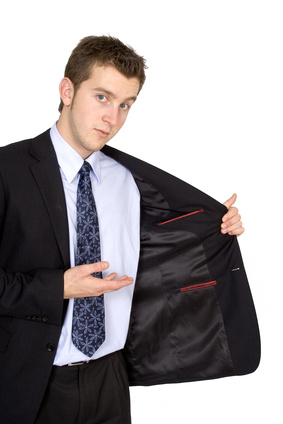 First, understand that in the investment world, it pays to be an insider.  With paper assets, you risk jail time.  But not with real estate.
So while real estate agents who deal in owner-occupied residential routinely advertise, it's because they need to get maximum exposure to find that one person or family that the home will be a good fit for.  The parties will come together and do that one deal, then they may never see each other again…at least not for several years.
But investment agents play differently.  They have clients who are serial buyers.  They're often more loyal to the buyer than the seller because the buyer are a source of more repeat commissions.
Which brings us to the next topic…
Real estate agents will typically take the shortest path to the surest payday.  Bigger is good.  Faster is better.  Bigger and faster is best.
If you want to be first in line, don't slow things down by being wishy-washy and disorganized.  And don't try to get into the agent's commissions.  Because if bigger and faster is best, then slower and smaller is worst.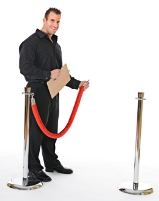 When you go to the big concert and are trying to get backstage, and there's a big dude in black clothes holding the red rope, do you ask him for a five-spot or do you introduce him to your friend Benjamin (Franklin that is)?  Get it?
Great investment agents that control inventory are the gatekeepers to something called "Pocket Listings".  These are deals that the market doesn't know about.  If you want YOUR phone to be the one that rings first, remember that bigger and faster (commissions) is best.  If the deal can't support that, then it's not a "great" deal.
We could go on (and on and on and on)….can you tell?
But right now, we're looking for the shortest path to a back rub and a cold beer.  So listen into this episode of The Real Estate Guys™ radio show and discover how YOU can take your real estate investing to the next level by getting to the front of the line for great deal flow.
Listen Now:
Want more? Sign up for The Real Estate Guys™ free newsletter
Don't miss an episode of The Real Estate Guys™ radio show! Subscribe to the free podcast
 Stay connected with The Real Estate Guys™ on Facebook!
The Real Estate Guys™ radio show and podcast provides real estate investing news, education, training and resources that help real estate investors succeed. Visit our Feedback page and tell us what you think!
Easy money caused hot markets to go super-nova. And when the music stopped these formerly high flying markets came crashing down in unprecedented fashion.  Now, there's a BIG MESS to clean up – and that's bad, right?
It depends on who you are and how you look at it.
Without re-hashing several of our past (and very excellent) broadcasts, suffice it to say that if you're a seller in a down market, you're not a happy camper.  But if you're a BUYER, you're a kid in a candy store – especially because prices have swung so far the other way, you might actually have equity on the day you buy.  Yes, Virginia, equity still happens.  But that's a whole other topic.
Of course, who wants to be a penniless kid in a penny candy store (don't even get us started on whatever happened to penny candy)?  If you lost your cash, credit and income in the recession, but can see the great real estate deals available all around you, there's still hope for you!
We've been talking a lot about syndication (raising money from others and forming a business to invest in real estate), but there's another, less complicated, way to profit in a market like this.  It's called "wholesaling".
You can wholesale anywhere, but it works best in markets that have been hit REALLY hard, the average price is pretty low, and whatever made the market attractive when things were hot still remains.  Hmmmmm…. can you think of any markets like that?
We thought of one and flew there to check it out.  We met a guy who is not only an active wholesaler, but he trains investors how to do it.  We thought you'd enjoy hearing from him, so we invited him to call in and share his insights.
Contributing to the conversation in this episode of The Real Estate Guys™ Radio Show:
Your wholesale host, Robert Helms
Your discount co-host, Russell Gray
Special guest, investor, entrepreneur and trainer, Lex Levinrad
Listen in and find our what's happening in the South Florida real estate market and how enterprising entrepreneurs are helping heal a hurting market place.
Listen now!
Don't miss a show – subscribe to the free podcast!
Want More?  Sign up for The Real Estate Guys™ free newsletter!

The Real Estate Guys™ Radio Show podcast provides education, information, training and resources to help investors make money with their real estate investing.