Last week's U.S. jobs report has been largely reported as positive. 
Of course, real estate investors prefer their tenants actually have jobs, so we agree … any economy creating jobs is preferable to one which isn't.
Here's a few of the headlines and some notable excerpts …
June U.S. jobs report beats expectations – Yahoo Finance, July 7, 2017
"The economy added 222,000 jobs in June, more than expected, while …"
"… the unemployment rate rose slightly to 4.4%."
Weird.  So it looks like the U.S. is still creating more job seekers than jobs. 
Meanwhile …   
" … the labor force participation rate also rose slightly, to 62.8% from 62.7% in May …"
That's pretty slight.   
So there's more people back in the game,  but labor force participation is still among the lowest in 40 years.
"Wage gains in June, however, were disappointing with average hourly earnings rising 0.2% over the prior month and 2.5% over the prior year." 
"In May, wage gains were disappointing, rising 0.2% over the prior month and just 2.5% over the prior year … revised down in Friday's report to show gains were just 0.1% over last month and 2.4% over last year in May."
Okay …  let's take a breath and digest some of this …
First, these are just macro numbers … but all real estate is local.  So don't get too happy, sad, or confused. 
Also, these numbers are seasonally adjusted (no one knows what that really means) and are frequently revised later (as you can see with the May wage gains).
So don't get too attached to the numbers either.
Still, the numbers are important for a few reasons … 
They provide a general idea of the overall direction of things … probably more positive than negative.  It's the macro sea your investments are floating in.

Power players like Wall Street, the Fed, the politicians, corporate CEOs, and credit issuers all think these numbers are important … and they use these numbers to make ivory-tower decisions about interest rates, lending, taxes, and expansion … which affect Main Street investors like YOU.

The numbers START you on the path of digging down into LOCAL challenges and opportunities … jobs, migration, taxes, etc.
For example, the Fed sees low unemployment, higher wages, increased labor force participation as a trigger to raise rates and tighten money. 
This sets off a chain reaction  
Wall Street's extended love affair with bond speculation might be coming to an end … because when rates go UP, bond prices go DOWN.
Conversely, when bond prices go down, rates go UP.
And if you go talk to your friendly neighborhood mortgage professional, you'll discover that mortgage rates very often pivot off ten-year bond yields.
So headlines like these mean more to real estate investors than you may realize … and sure enough …
10-year Treasury yield highest in 8 weeks as global debt selloff resumes –MarketWatch, July 6, 2017
Why a surge in bond yields could be around the corner – CNBC, July 6, 2017 
We could go on and on … but you get the idea.  
As we've been saying for many months, it's probably a REALLY good idea to carefully review all your debt … and make sure you're prepared for the potential of rising rates.
The window of opportunity to tighten things up may be closing.  And it's usually MUCH better to be a lot early than even just a little late.
So that's some of the macro-picture. 
Now let's dig into the jobs report and see if there's some intelligence we can use to identify local challenges and opportunities.
We like this chart from the Yahoo Finance article …
A few observations …
Notice the BIG gainer is Education and Health … followed by a fairly distant Leisure and Hospitaity, which is closely followed by an effective tie for third with Government and Professional and Business Services. 
The TINY contributors are (smallest to biggest) … Manufacturing, Transportation and Warehousing, and Utilities.
You can see who the biggest LOSER is … and who's in the middle.
So what useful insights can we glean from all this?
Big picture, you need to wonder about the REAL strength of an economy which is "growing" in education, healthcare, leisure, hospitality, government, and business services.
Think of it this way …
Is a business that's hiring file clerks, bookkeepers, IT workers, human resource managers and trainers … actually "growing"?
Sure, they're growing payroll and overhead.  But who's bringing in outside revenue?  Who's actually making things and filling orders?  
These are the activities which make a business profitable.
No wonder the U.S. runs a trade deficit.  The economy is largely overhead and consumption. 
So be careful about buying into a sustainable growth argument about any country, state, region or business that's not growing by creating products and selling them.
Everything else are support services which should only grow in SUPPORT of real growth … not in place of it.
With that said, it's obvious from the chart which sectors have the job growth, so regions strong in those areas are probably positioned to have more demand for real estate.
And while it's smart to cautious in these markets, there's nothing wrong with taking advantage of growth in areas heavy in support industries … especially if the region attracts money from outside.
For example, government pulls money in from it's entire jurisdiction.  So properties near government hubs can do well, even if the real productive engine is located elsewhere.
Mining and Logging is interesting for that reason also.  Those commodities are usually sold outside the region.  So they bring money in from afar.  
Meanwhile the jobs are tethered to the geography.  It's hard to move a forest, natural gas well, or copper mine to China or Mexico.
Also, when it comes to commodity-based real estate investing, you can not only play at the residential and industrial property level … owning the building people live, work and shop in …
… you can actually own the very land that's producing the commodity.
Leisure and Hospitality businesses located in the right place can also produce jobs and profit locally from prosperity located elsewhere.
If a hotel or resort location has broad and unique appeal, it can pull customers and money in from around the globe.  
 It's why we like certain parts of Belize, and Orlando.
The lesson here is to dig past the headline numbers and look for the geographic, demographic, and product niches that are out-performing … or have the potential to.
Then start watching from afar.  When you think you see an opportunity, it's probably time to go on a field trip and build boots-on-the-ground relationships to help you find and manage that uniquely profitable property.
Until next time … good investing!  
---
 More From The Real Estate Guys™…
The Real Estate Guys™ radio show and podcast provides real estate investing news, education, training and resources to help real estate investors succeed.
Field Training, Market Tours, Property Workshops and More!
When it comes to real estate investing, there's just nothing quite like getting out in the real world to meet people and find deals.
Of course, it's hard work to figure all that out on your own.  Phone calls, flights back and forth, car rentals, interviews, mapping out routes … it can be really expensive and time-consuming!
That's why field training, market tours and property workshops are our FAVORITE ways to get to know a market, build a local team, and find investment property opportunities.
Organized group trips are WAY more efficient.  You can get so much done in just a few days … and for a fraction of the cost!
To see a hot list of upcoming market and property trips to help YOU meet the market and property of your dreams … CLICK HERE >>
Riding the wave of a hot market can be one of the most thrilling times of a real estate investor's career.
Of course, skilled equity surfers know how to exit before the wave breaks on top of them.  But how?
That's the topic of this exciting episode of The Real Estate Guys™ radio show!
Waxing down our microphones to ride the airwaves of talk radio…
Your hang ten host, Robert Helms
His hanging on co-host, Russell Gray
With all the talk about whether or not the stock market is overheated, we thought it was time to take a look at real estate and ask the same question.
Of course, real estate isn't an asset class…because no two properties are the same.  So it really comes down to what's happening in your local market.
Nonetheless, some of the principles of recognizing when a market transitions from appreciation based on fundamentals…to appreciation based on hot (and sometimes dumb) money chasing a trend…apply to real estate just as they do to stocks.
The nice thing about real estate…which is also one of the dangers…is it moves slowly.  And while it's easy to be proactive…it's also easy to fall asleep at the wheel.
So how do you know when a market is getting too hot?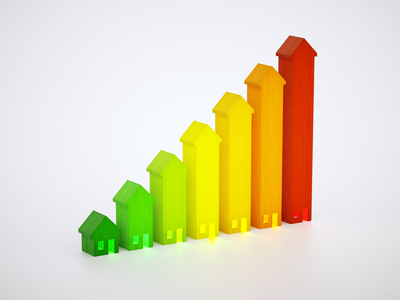 No surprise, it's mostly common sense…a little math…and keeping your greed under control.
So what does that look like?
First, you have to remember where value comes from…and it's NOT the "greater fool".
The "greater fool" concept drives a lot of "investing"…where you buy low today in the hopes some greater fool will come along tomorrow and pay you more.  Thus you book "a profit" for doing nothing more than carrying the asset for a period of time.
In buy and hold real estate investing…and arguably in all types of long term investing…value comes from income.
So when an asset produces income it has value.  The more income…the more value.
Therefore, when an asset's PRICE starts to climb, the first thing to ask yourself is whether that's driven by an increase in INCOME…or if it's simply a greater fool paying MORE for the SAME income.
Obviously, the latter can only go in for so long before the party has to end.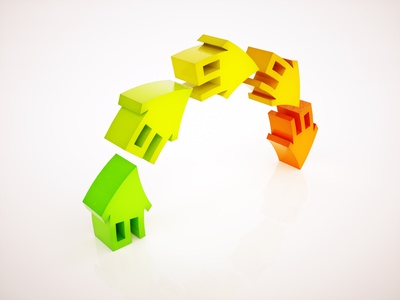 This is one of the problems with the bond markets right now.
For 30 years, investors have been paying more and more for the same income, which drives down yields (interest rates)…until rates fall to next to nothing.
At that point, where can interest rates go?
Right now, interest rates remain VERY low…and therefore very attractive…and even more so when they can be used to get some hot equity off the table.
More on that in a moment…
For now, the lesson is that investors can only bid up an asset price so far…until the income simply can't support it any more.
And when all that's left in the market is hot, dumb money chasing a trend…the minute the market cools down..EVERYONE is rushing for the exits.
So, it's VERY important to note that one of the first ways to recognize a market is heating up is when you see falling cap rates…or rising gross rent multipliers.
These are simply two different ways of saying investors are bidding up prices faster than incomes are growing.
BUT…it's a little more complicated than that…
Because when interest rates are falling…as they have been…investors can afford to bid up a property's price faster then the income, but still retain the same cash flow.
In other words, low interest rates are party extenders.  As long as cheap money is flooding into the market, the momentum continues.
But what happens when interest rates begin to rise?
Obviously,  it takes some…and sometimes a LOT…of wind out of the sails.  At least for the speculative money.
So if you're counting on cheap money being available for the great fool to take you out of an unsustainable position…you're playing with fire.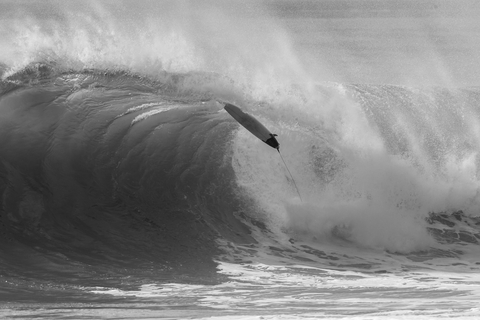 Now when it comes to real estate…especially single family homes…sometimes the price appreciation is driven by supply and demand factors.  After all, housing is not a discretionary purchase for most people.
Of course, this further complicates the analysis, but it's still based on income and interest rates.
After all, a homeowners ability to bid up a price comes largely from their ability to leverage their income into a mortgage.  Rising incomes and falling interest rates will push prices UP…while falling incomes and rising interest rates will exert DOWNWARD pressure.
The challenge is that owner-occupants don't usually consider the rental value of their property.  They simply look at the payment and decide if they think they can afford it.
But if YOU…the real estate investor…are playing in the single family home market…YOU need to be sure that if you can't sell the property to a retail buyer…or even another investor (who WILL be looking at the income)…can YOU afford to hold on until market conditions improve?
And if you're buying any tenant occupied property, even if the cash flow is solid now…and you're main play is to see sell later for a profit…then even when rents are rising…it's wise to consider whether wages are rising too.
Sometimes because of low supply and high demand, tenants are simply devoting more of their income to housing.
If so, how long can THAT go on?  And what if other prices, like food, energy and healthcare for example…are going up faster than wages?  That squeezes your tenants even more.
Here's the point…
When prices are rising and you're investing into a mature up cycle, be attentive to market selection, tenant demographic, interest rate risk, and net cash flows.
Each acquisition needs to be structured to survive a downturn.
So, if you're buying a property in a hot market expecting to sell it in the short term for a profit..and you're not structured to stay in for the long term…even if that's a Plan B…you may end up in a VERY uncomfortable position.
Of course, if you're sitting on several appreciated properties and you're able to refinance them to extract the equity, but end up with sufficient cash flow to conservatively control the property regardless of the short term price direction…it might be a good idea to get some of that equity off the table.
Liquid equity can be useful for snapping up bargains in a downturn…handling cash flow emergencies over the long haul while waiting for a market to recover…or simply moving into a new market which has more upside potential.
When and how you decide to manage your equity will be based on your ability to recognize a hot market and manage your greed…because hot markets can be seductive.
So listen into this episode as we discuss how to recognize when a market gets too hot….and what to do about it.
Listen Now: [sc_embed_player fileurl="http://traffic.libsyn.com/realestateguysradio/How_to_Know_When_a_Market_is_Too_Hot_and_What_to_Do_About_It.mp3″]
The Real Estate Guys™ radio show and podcast provides real estate investing news, education, training and resources that help real estate investors succeed.
In case you missed the news, Atlanta home prices were up 19.2 percent in the first quarter, compared with the first quarter of 2012.
In other words, equity happens!
But does that mean the opportunity in Atlanta real estate is over?
Obviously, we don't think so or we wouldn't be going back.  We think it only proves that the Atlanta real estate market is attracting buyers.
And for good reason.
Atlanta is one of the biggest metros in the USA.  It's home to tons of people and several major corporations, including UPS and Home Depot.  Plus it has GREAT infrastructure, which is important to attracting and retaining more people and businesses.
Atlanta is one of the more friendly business states.  And it's strategically located as a distribution hub for the Southeast.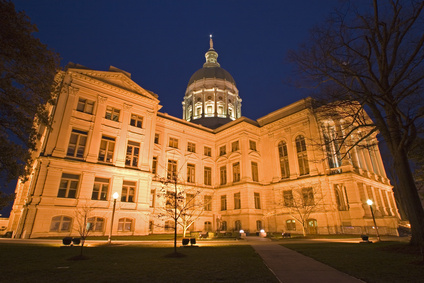 Atlanta is home to the busiest airport in the U.S. and is the capitol of the state of Georgia.  State government is probably not an industry soon to be outsourced to China.
Atlanta has great medical, transportation and educational infrastructure.  There's great shopping, entertainment and several major sports franchises.  It's just a FUN place to live and work – and to visit!
It's also HUGE.  This means it attracts both state and federal attention when things go sideways.  And whether you or not you like politicians pandering, the fact is that they do it.  So that means big metros get the love in bad times and good.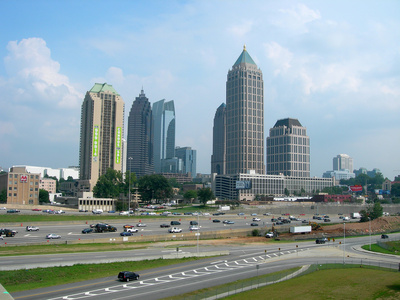 Inside of all that hugeness, there are pockets of opportunity.  That is, not EVERY property and neighborhood in Atlanta went up or is a good investment. Some are better than others.
When you understand that, then you know you can go into a big metro and by leveraging local knowledge, you can find those pockets of opportunity that haven't been discovered by the less diligent.  When you join us on the trip, we'll teach you how to do that.
Here's the IMPORTANT thing:  Right now, in spite of the great APPRECIATION Atlanta has experienced, many properties are still selling BELOW replacement cost – and well below their 2007 highs.
What's even more exciting is that even at today's prices and interest rates, rental homes in Atlanta still CASH FLOW.  And cash flow is the key to controlling the property while equity happens over time.
Is there more equity in Atlanta's future?  Maybe.  But the bigger question is whether there's going to be any in yours.
We can't say that Atlanta (or Memphis or Belize or Detroit or wherever) is the right market for you.  Only YOU can decide that.  But we're inviting you to come take a look!  We'll talk about Personal Investment Philosophy during our Sunday morning strategy session.  Some say that's one of the most important part so of the trip.
Our experience is that GOOD things happen when we go out and check out new places, meet new people and collect new ideas.  One thing is certain.  No one is coming over to our house to pull us off the couch and hand us an opportunity.
And while the internet is great (after all, that's how you're reading this), but it's the start of an adventure, not the culmination of one.  Real estate happens in the real world.
So we invite YOU to join us in Atlanta on October 25-27.  Worst case, you'll meet some new friends, learn some new ideas, see some new sights and have some fun.  And who knows?  You just might end up looking back on the trip smiling someday because equity happened to you.
Life is better when equity happens. 🙂
To learn more about The Real Estate Guys™ educational market field trip to Atlanta, Georgia, click here now.
When it comes to cash flow rental property, Memphis remains a very attractive market for beginning and sophisticated investors alike.  That's why we keep going back!  Click here to learn more about The Real Estate Guys™ next educational field trip to Memphis, Tennessee.
If you're a real estate investor looking for cash flowing properties in a major landlord friendly market, you owe it to yourself to take a close look at Memphis.
Memphis was recently named one of the top 20 cash flowing markets for single family homes.  Click here and look for the Wall Street Journal article, "Bang for the Buck: Where Investing in Rental Homes is the Most Profitable".
Does that mean you should run out and order a few dozen Memphis houses online?
No.  But if you're serious about building passive income through rental real estate, Memphis is a market you should invest the time and money to get to know.  And The Real Estate Guys™ can help!
Of course, we don't sell real estate.  We're just radio guys.  But because of the popularity of The Real Estate Guys™ radio show, we get to know lots of awesome people all over the world…including Memphis!
So we've got a great network of Memphis market experts, including property managers and "turnkey" rental property providers, who are ready, willing and able to share their market expertise with you over a 2-1/2 day educational field trip.
The weekend includes classroom sessions, a bus tour of the greater Memphis metro (so you can compare and get to know various neighborhoods) and some great networking over tasty Memphis meals.  We'll even stop by Graceland and pay our respects to Elvis!
You'll learn how to tour a real estate market and look for signs of growth and decline.  Plus you'll meet fellow investors from all over, as well as the local team of Memphis market experts.  No one will try to sell you anything during the trip (not allowed), but you'll make great contacts for pursuing future opportunities.  The WORST thing that happens is you'll learn a lot, make some new friends and you'll have a ton of fun.  C'mon, you've always wanted to see Graceland, right?
So CLICK HERE NOW to get all the details and we'll look forward to seeing YOU in marvelous Memphis, Tennessee!
The Real Estate Guys™ are leading an enthusiast group of real estate investors on market field trip – and YOU'RE INVITED!!!
Click here now to learn more about the trip.  We'd love to hang out with you in marvelous Memphis!!!

Cash Flow is King
If you're a fan of the show, you know we've been spending a lot of time with Robert Kiyosaki.  One of Mr. K's favorite words is CASH FLOW (is that one word or two???).
We like cash flow too because it's where equity comes from.  Income properties are valued by the income they produce.  More income equals more value (equity).  So cash flow and equity investing are NOT mutually exclusive.
One thing you'll like about Memphis is that properties there tend to CASH FLOW.  Perfect!
The Market Matters
Investing is about being on the right side of demographic and economic moves. When people and money move away, markets weaken.  When people and money move in, markets get stronger.
If you invest in something that others are moving away from (contrarian investing), you may get a deal or may get a dud.  It depends on why the moves are happening.  Do you know what's happening in the markets you're in?  Do you know how to tell?  One the biggest benefits of a field trip with The Real Estate Guys™ is we talk about how to read a market.  That's a skill you can use in ANY market you visit.
On the trip, we'll talk about what's moving in Memphis and why.  Good quality of life, low cost of living, and no state income tax are just some of the attractions for both people and businesses.  We think you'll be pleasantly surprised!
Market Analysis – A Critical Skill for Real Estate Investors
Most people don't pick markets strategically.  They find a "good deal" and buy it, then figure the market out later.
And many real estate "tours" are about selling properties, not learning the market.  When you explore a market with The Real Estate Guys™, we focus on explaining the market.  While you can learn  a lot about a market from a distance (thanks to Google!), there's no substitute for actually being there.  And when you're on one of our field trips, you have experienced guides and lots of other investors to learn from.  Plus, we ALWAYS have a good time.  🙂
Join The Real Estate Guys™ in Memphis October 14-16th, 2011. 

Click here for more info.
Join Robert Helms, host of The Real Estate Guys™ Radio Show for a memorable weekend discovery trip to the beautiful country of Belize!  Three great dates to choose from: Sep 15-18, Oct 6-9 or Nov 3-6, 2011

Why Belize?
Three words: Location, Location, Location (we've heard those are important for real estate).
Click here to download your registration form.
Belize is the former British Honduras and is located just under Mexico's Yucatan Peninsula. Mainland Belize features lush green tropical rain forests, while it's Eastern border faces the Caribbean ocean safely nestled behind the world's 2nd largest barrier reef. The islands are postcard perfect and attract vacationers, diving enthusiasts and celebrities alike. Harrison Ford, and more recently, Reese Witherspoon are known to visit Belize for private, relaxing getaways. Leonardo DiCaprio purchased a 110 acre island known as Blackadore Caye. We'll show it to you when you attend this discovery trip!
But beyond beautiful, Belize has other unique attributes which make it attractive to investors and tourists alike. Belize is the ONLY country in Latin America whose official language is English. This, and the fact that its currency is pegged at a fixed 2:1 exchange rate with the U.S. dollar, make it a friendly place for Americans. Plus there are direct flights from several U.S. cities including Atlanta, Miami, Dallas, Houston and many others. Belize is actually closer for most Americans, Canadians and Europeans than Hawaii!
The Real Estate Guys™ will show you Belize!
Click here to download your registration form.

Robert Helms and his team have been visiting and investing in Belize for several years. He's led several investor field trips with as few as one couple and as many as forty-five. The feedback on every trip has been over the top positive! Robert will share his extensive market knowledge, introduce you to local market experts, and personally show you the mainland, the islands, and several different developments.
This is an EDUCATIONAL event. This is not one of those "fly n' buy" sales trips where aggressive salespeople are waiting to pounce on you. We believe the right approach to real estate is to start with the market first, then build a team, and then select property that meets your personal and investment goals. This trip is about exploring the market and meeting people who may become part of your team down the road.
Discover the real estate, banking and lifestyle opportunities available to you in beautiful Belize during a semi-private tour led by The Real Estate Guys™ Radio Show host Robert Helms.
Click here to download your registration form.
Trip Logistics
Once you're enrolled, our registration team will contact you to help arrange your air travel. Your round trip airfare is not included in your tuition, but it's very important that your arrival is coordinated through our team. While you're in Belize, virtually all your trip expenses including transportation, hotel accommodations, speaker sessions, materials and most meals are included. Alcoholic beverages, souvenirs, extended stays and certain other incidental expenses are not included. Upon receipt of your completed registration form, we'll provide you with information about what to wear, pack and expect.
The Opportunity is Now
There are lots of reasons to like a place like Belize (is there any other place like Belize?), but the opportunity today is better than ever!

Americans haven't lost purchasing power in Belize because of the fixed exchange rate, while many other countries have gained purchasing power because of a soft U.S. dollar. Baby boomers in the U.S. still dream of warm weather, low tax, beautiful places to resort and retire, but many of the more established areas remain relatively expensive in a post recession economy.
Belize offers an English speaking, affordable, "non-touristy", and reasonably nearby alternative. And popular TV shows like House Hunters International are helping a growing number of people discover Belize as a great option not just for retirement, but also full time residency for a growing new class of telecommuters and independent information workers. Think about it: would you rather sit in a corporate cubicle in Cleveland or a beautiful beach in Belize?
Additionally, Belize still enjoys a great reputation as a tax friendly jurisdiction with strong privacy banking and asset protection laws. As citizens of "developed" countries face increasing concerns about privacy, taxes and frivolous litigation, the affluent are seeking off-shore alternatives in greater numbers than ever.
All of these trends point to increasing demand, but the wave is still growing. Alert investors can position themselves in the market to provide the properties that tourists, retirees, remote workers and ex-pats will want to buy or rent. Besides, if the worst thing that happens is that you have to live or use your property for personal use, would you rather it be a duplex in Detroit or bungalow in Belize? Meanwhile (check with your own tax advisor), once you have investments in Belize, your trips to visit just might be tax deductible. Very cool.
A Visit is with Worth a Million Words
If a picture is worth a thousand words, then a personal visit to paradise is worth at least a million. Come see it with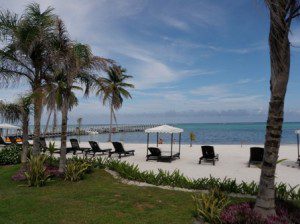 your own eyes!
We look forward to seeing YOU in beautiful Belize!
Quick!  Before you let your summer end, squeeze in just one more FUN trip! And to make sure you have no guilt about having going, let's make it an EDUCATIONAL trip designed to ENHANCE YOUR INVESTMENT KNOWLEDGE.  Now that sounds like a REALLY GREAT IDEA!
Here are SEVEN REASONS to join The Real Estate Guys™ on the next FIELD TRIP TO BELIZE:
Belize is warm, beautiful, friendly and fun.  Much better than looking at fixer uppers in Detroit or Oakland.
Belize is still a largely undiscovered country.  Imagine getting to Hawaii or the Bahamas before the rest of the world figured it out.  But once you're there, you don't have to wait as long.  The pace of discovery is much shorter now.  There's a reason Belize is one of fastest growing cruise destinations.
Robert has been studying Belize for three years.  He and his team have several dozen trips under their belt.  It's always better to go exploring with an experienced guide. You'll be amazed at how much you see and learn in just 3-1/2 days.
Did we mention Belize is warm, beautiful, friendly and fun?
Robert will introduce you to real estate developers, brokers, bankers and other important local contacts.  It's power networking in your shorts.  You'll be better connected in one weekend than most people are after several months.
It's a GREAT ITINERARY!  You'll see the mainland, the biggest cities, the #1 tourist destination, and the islands while you travel by bus, boat and plane throughout the country.
You'll make new friends. Every field trip and investor summit, we not only get to know our guests, but they get to know each other.  And you never know who you'll meet or what good thing may come from it.  But one thing is for sure: if you don't go, it's certain you won't meet anyone.  So come join the fun!
Still not convinced?  Check out these comments from some past attendees.
Click here to get all the details on our next fabulous field trip to beautiful Belize.
Why has Dallas become one of our favorite US real estate markets?
Texas is ranked the #1 business friendly state in the US. Last time we looked, tenants have an easier time paying the rent when they have a job.  And landlords have an easier time paying the mortgage when tenants pay the rent.  Jobs are good.
Dallas is the nation's 5th largest media market. Hey, we are radio guys.
Dallas is in the top 10 big US cities where it makes more financial sense to rent rather than own.  That means tenants stay tenants longer.  Less turnover means less expenses.  Less expenses means better cash flow.  Cash flow is good.
Dallas real estate values have held up very well throughout the mortgage meltdown and the resulting unprecedented drop in real estate values across the US.  After the last two years of "Drop Zone", a Merry-Go-Round sounds exciting enough.
Dallas is only 2-1/2 hours from Belize. Does that count?
The Real Estate Guys™ TV show is taped in Dallas (Addison actually, but it's close enough).
Most rental residential real estate prices are well within the FHA / Fannie / Freddie conforming guidelines. That means it's easier to get loans.  It's also easier for resale buyers to get loans.  Life is easier when you can get loans.
Our friend, Ken McElroy, says Dallas is one of his favorite markets for the next 5-10 years.  And we think he's well qualified to have an opinion.
Infrastructure! Centrally located in the US, a huge airport, a great freeway system, on the path from Mexico to the North and Northeast, a big labor force and good higher education.  Plus they have an amazing $1.2 billion football stadium.  That's infrastructure, isn't it?
Big and diverse economy. Dallas is home to lots of huge companies.  But for every huge company, there are lots of little ones that support them.
We could go on, but you get the idea.  But why take our word for it?  Come to Dallas and check it out for yourself! Reading blogs and looking at stats on the internet is interesting in "student mode".  To get to "investor mode" (where you actually buy, own and manage real estate), you need to visit the market.  How long does it take to learn a new market?  A lot longer if you go it alone!
Invest a weekend with us in Dallas and we'll help you compress time frames. We'll help you get the lay of the land (literally!), explore various sub-markets, meet local experts and service providers; plus we'll introduce you to some of our key contacts.  And no one is going to ask (or pressure) you to buy anything including the next "boot camp" or any specific property.  That's not the way we roll.  But if you find something or someone that interests you, you can follow up when you're ready.  Sound fair?
For more information, about the next field trip to Dallas, click here.

The Real Estate Guys are going back to Belize!  And who can blame us?
In our continuing quest for emerging growth markets, we've discovered great opportunities in the beautiful country of Belize!
Would you like to have invested in Cabo San Lucas Mexico 20 years ago…or Hawaii 30 years ago?  Then come explore the white sand beaches, crystal blue seas and gorgeous rainforests of the only English speaking country in Latin America!
Robert Helms and his team have been to Belize nearly 50 times in the last 2 years!  They will take you on a guided tour of both the forest covered mainland and the magical tropical islands which sit safely nestled inside the largest barrier reef in the Northern Hemisphere.
You'll see raw and ready to develop land, single family homes, condos and more.  Hear from bankers, appraisers, local real estate brokers and developers, and other experts!
Is it possible to profit in paradise?  If you don't go, you won't know!  Come discover Belize with The Real Estate Guys™ on our next field trip!
Registration is only $2,297 per person double occupancy* (add $400 for single occupancy) and includes $500 airfare credit, ground transportation, boat tours, receptions, 3 nights lodging, most meals; and all speakers,  presentations and hand out materials
You can't call this a vacation because we work hard and cover a lot of ground in a short period of time. But you'll still have TONS OF FUN!  Come hang out with The Real Estate Guys – and discover why we LOVE Belize!
It's gonna be great!
But don't take our word for it – check out comments from folks who've been to Belize with The Real Estate Guys™.
Download a registration form or call 1-888-489-7723 or use our Feedback page.
* We will make every effort to match same sex individuals as roommates so both may enjoy the double occupancy rate.