In case you missed the news, Atlanta home prices were up 19.2 percent in the first quarter, compared with the first quarter of 2012.
In other words, equity happens!
But does that mean the opportunity in Atlanta real estate is over?
Obviously, we don't think so or we wouldn't be going back.  We think it only proves that the Atlanta real estate market is attracting buyers.
And for good reason.
Atlanta is one of the biggest metros in the USA.  It's home to tons of people and several major corporations, including UPS and Home Depot.  Plus it has GREAT infrastructure, which is important to attracting and retaining more people and businesses.
Atlanta is one of the more friendly business states.  And it's strategically located as a distribution hub for the Southeast.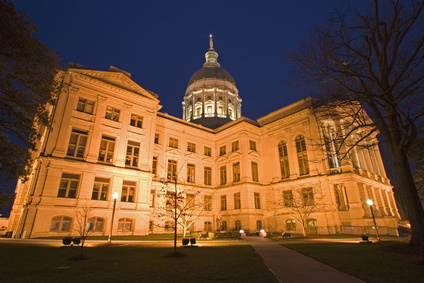 Atlanta is home to the busiest airport in the U.S. and is the capitol of the state of Georgia.  State government is probably not an industry soon to be outsourced to China.
Atlanta has great medical, transportation and educational infrastructure.  There's great shopping, entertainment and several major sports franchises.  It's just a FUN place to live and work – and to visit!
It's also HUGE.  This means it attracts both state and federal attention when things go sideways.  And whether you or not you like politicians pandering, the fact is that they do it.  So that means big metros get the love in bad times and good.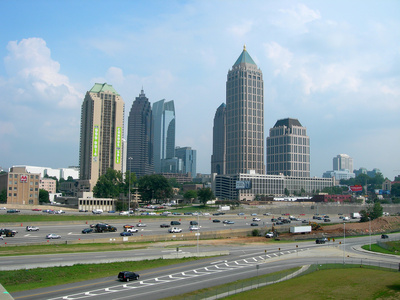 Inside of all that hugeness, there are pockets of opportunity.  That is, not EVERY property and neighborhood in Atlanta went up or is a good investment. Some are better than others.
When you understand that, then you know you can go into a big metro and by leveraging local knowledge, you can find those pockets of opportunity that haven't been discovered by the less diligent.  When you join us on the trip, we'll teach you how to do that.
Here's the IMPORTANT thing:  Right now, in spite of the great APPRECIATION Atlanta has experienced, many properties are still selling BELOW replacement cost – and well below their 2007 highs.
What's even more exciting is that even at today's prices and interest rates, rental homes in Atlanta still CASH FLOW.  And cash flow is the key to controlling the property while equity happens over time.
Is there more equity in Atlanta's future?  Maybe.  But the bigger question is whether there's going to be any in yours.
We can't say that Atlanta (or Memphis or Belize or Detroit or wherever) is the right market for you.  Only YOU can decide that.  But we're inviting you to come take a look!  We'll talk about Personal Investment Philosophy during our Sunday morning strategy session.  Some say that's one of the most important part so of the trip.
Our experience is that GOOD things happen when we go out and check out new places, meet new people and collect new ideas.  One thing is certain.  No one is coming over to our house to pull us off the couch and hand us an opportunity.
And while the internet is great (after all, that's how you're reading this), but it's the start of an adventure, not the culmination of one.  Real estate happens in the real world.
So we invite YOU to join us in Atlanta on October 25-27.  Worst case, you'll meet some new friends, learn some new ideas, see some new sights and have some fun.  And who knows?  You just might end up looking back on the trip smiling someday because equity happened to you.
Life is better when equity happens. 🙂
To learn more about The Real Estate Guys™ educational market field trip to Atlanta, Georgia, click here now.