Boots-on-the-Ground Market Insights: Atlanta, GA
September 2020
There's no denying it … Distribution hubs are booming.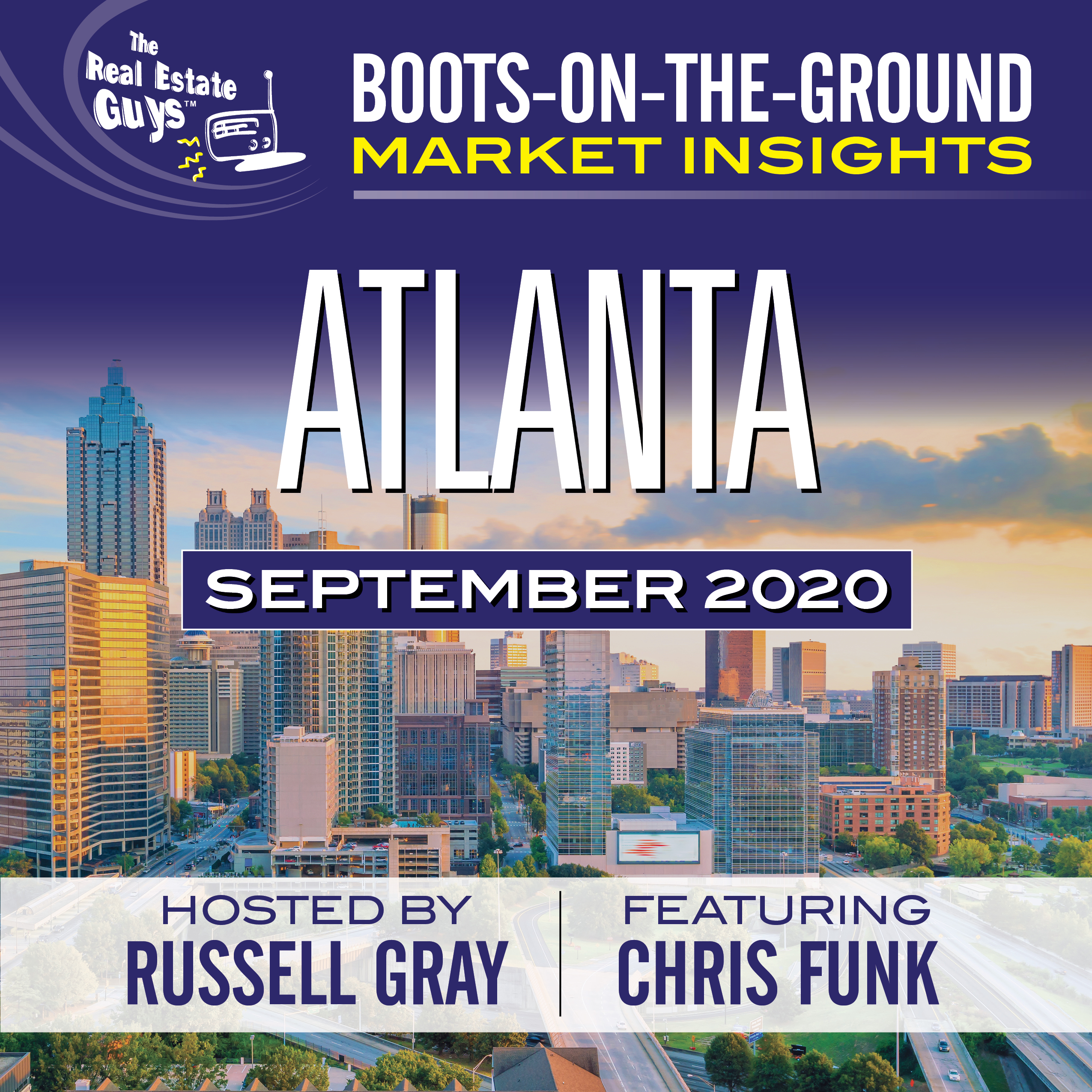 The real estate ecosystem is evolving and it might be in our best interest to evolve with it. We've had our eye on Atlanta for a while and in this interview, we hear why now might be the best time to act. The region has proven to be a strong distribution hub and COVID-19 has only accelerated the profits within the market.
In this Boots-on-the-Ground interview, Russell Gray, co-host of The Real Estate Guys™ Radio Show, talks with Chris Funk to get an update on how Atlanta is faring now that it's home to a number of Fortune 500 companies. We gain insight on Build-to-Rent properties, and how they might prove to be among the best long term holdings. 
Topics discussed include …
Metropolitan Distance

Celebrities Flocking to Atlanta

Occupancy and Turnover Rate

COVID-19 Accelerated Distribution Growth

Inventory Issues and Solutions

Long Term Holdings and Profits
And SO MUCH MORE!

Simply fill out the form below to access this edition of Boots-on-the-Ground Market Insights: Atlanta, GA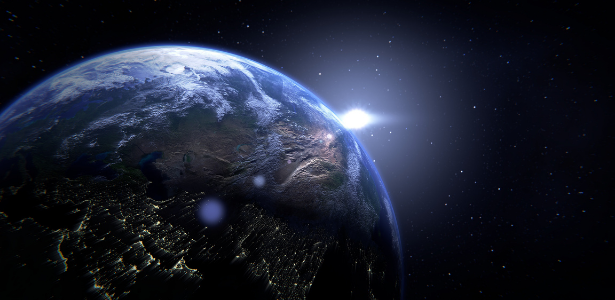 As The World Turns was one of the longest running daytime soap operas in television history. And yes … there are valuable lessons for investors.
From 1956 to 2010, As The World Turns followed the lives of a fictional collection of high-paid legal and medical professionals.
Unlike other shows in the genre, which tended towards sensationalism …
… As The World Turns was nuanced in drawing viewers into the underlying story-lines. The pace was more real-world than melodramatic.
Perhaps it was this deeper intellectual engagement that captivated the audience for decades.
Of course, technology has changed media.
More noise leads to more sensational reporting in desperate ploys to capture attention. It's the opposite of intellectual.
Today, much of the world's story-line comes in sound bites, tweets and posts.
And like Pavlov's dogs, we're conditioned for short attention spans …
… expecting anything important to be short, loud, obvious, easily understood, and hopefully entertaining.
If information isn't sensational, it feels unimportant. So we ignore it.
This could be why day-trading is so popular with many young "investors". It's hyper-stimulating.
But the real world changes SLOWLY … though surely … even in the internet age. Before Google, Amazon and Facebook … AOL dominated.
Of course, slowly but SURELY … the landscape of the internet changed … and is having a profound impact on everything … including real estate.
Impatient investors might overlook important slow-moving changes … and then miss opportunities or suffer damage from risks they didn't even see developing.
For years, we've been talking about the long-term decline of the dollar …
… and the persistent collapse of interest rates …
Both have significant ramifications for investors … real estate and otherwise. Just as AOL lost it's dominance slowly, so might the dollar.
But we've covered this often, so we'll simply continue to suggest the financial system may be approaching a fundamental reset …
… and investors are wise to think outside the dollar while preparing for a temporary credit market collapse.
(Hint: Liquidity is good. If credit markets seize, prices usually crash, and bargains abound until credit markets are restored and prices re-inflate.)
If it's not obvious, the key is getting in FRONT of the wave. Positioning depends on how nimble YOU are in relation to how fast the wave is moving.
Most ordinary investors are unwilling or unable to stay as liquid as needed to nimbly capture big opportunities when shift happens quickly.
However, when a lot of investors all chip in, then together they can grab a big opportunity quickly … even if it's something none of them could, would or should do alone.
Of course, being able to buy is one thing. Knowing what and where to buy is another. And the best clues aren't in soundbites and sensational headlines.
Real estate story-lines are often hidden in boring macro-trends … often only visible to diligent market watchers.
One is the so-called "Amazon effect" … as the growth of online shopping and its resulting shipping boom crushes retail and catapults commercial real estate.
Yes, it's obvious to everyone now. But it's been going on for many years … and there's more to the story than meets the mainstream eye.
Of course, COVID-19 is accelerating this trend … and many others … which is why we did a deep dive into the COVID-19 crisis from an investing perspective.
And consider that before e-commerce started reshaping retail, off-shoring shifted manufacturing and its jobs to far away markets … impacting real estate investing in many markets.
Ironically, COVID-19 might accelerate the return of off-shored manufacturing … which is another slow developing storyline we're following.
The point is … as the world turns, shift happens … often slowly.
And by the time the shifts become obvious, it might be too late to move into position to capture the best opportunities … or avoid the worst pitfalls.
In 2008, we learned businesses will take jobs to more affordable and business friendly places … even off-shore … to survive in tough times.
Similarly, people will change locations and occupations to find work. Many construction workers from Las Vegas ended up in the oil business in Texas.
Ken McElroy taught us strategic market selection … picking geographies with jobs tied to drivers which are difficult if not impossible to move.
Energy is one of the drivers Ken was focused on coming out of 2008. It's hard to move an oil well to China. That was a good call.
Of course, oil is a complex and volatile industry so we wouldn't pick a real estate market driven purely by energy production alone. It's why we avoided North Dakota during the Bakken boom.
When it comes to geographically linked industry, distribution is one of the most stable because it truly follows the old adage: location, location, location.
Distribution hubs are all about location.
Because even if all the stuff is made in China, India or Mexico, it's still shipped in boxes moving through domestic hubs to American consumers.
This was true before manufacturing was off-shored. It's been true while shopping moved from in-person to online. And it's still true during COVID-19.
Distribution is a boring, stable real estate story-line that's a little hidden under all the sensationalism of the crisis du jour.
So coming out of the last crisis, we focused on Dallas (energy, distribution, and more), Memphis (distribution), and Atlanta (distribution, and more).
Notice a common denominator? And a decade later, the underlying story-line … and the markets it supports … continues to be strong.
Of course, small investors aren't buying warehouses, distribution centers, truck sales and service centers, rail hubs, ports, or shipyards.
But small investors and syndicators CAN own the residential rental properties which house the employees of all those places.
This allows you to combine the resiliency of residential real estate with the geographic desirability of distribution to add stability to portfolios in uncertain times.
And best could be yet to come …
When capital is moving into expanding these centers, it usually means more jobs and housing demand in those markets down the road.
BUT … you can't see these trends early by limiting yourself to tweets, memes, soundbites, or mainstream financial media. It's all far too unsensational.
However, professionals in commercial real estate often diligently track the slow but large flow of capital and transactions into the space.
Strategic real estate investors watch these mega-trends and use them as clues about where and when to scurry into place …
… ESPECIALLY while short-attention span investors are NOT paying attention or are scattering like cockroaches in the light of uncertain economic times.
So … take a deep breath … you've come this far … and ponder these points …
Are the millions of people in the U.S. going anywhere soon?
Is it likely someone will create a technology to negate the need for people to live in houses or have stuff shipped to them?
We don't think so.
Therefore, even though there's a LOT of sensationalism in the temporary economic drama … the underlying story-line is as slow and steady as the world turns.
So when we came across this midyear 2020 report on the "Elite 11" U.S. industrial markets, it captured our attention.
The report is authored by a 40-year old commercial real estate firm. It provides insight into commercial space growth indicators in 11 key markets.
Among them are Atlanta, Dallas-Fort Worth, and Houston.
While DFW led in absorption, Houston led in expansion, and "Atlanta will very likely set a record total square footage delivered … by the end of 2020."
And they're all in business and landlord friendly states … compared to others which seem intent on chasing business out.
Remember, a fundamental priority of real estate investing is to pick strong markets and product niches FIRST …
… then build a boots-on-the-ground team … and THEN find properties.
Properties are best chosen in the context of markets and sustainable economic drivers.
So while people may not shop in stores or work in offices as the world turns … it's highly likely they'll always need a home and stuff.
So in an unstable world, smart investors will figure this out. Better to be among the early.
Distribution is a real bright spot right now … so while COVID-19 makes the future murkier, it doesn't erase essential human needs.
And if the current uncertainty frightens short-attention-span investors into staying on the sideline, even though the underlying story-line is stable …
… it's a chance to stay calm and "be greedy when others are fearful."
Until next time … good investing!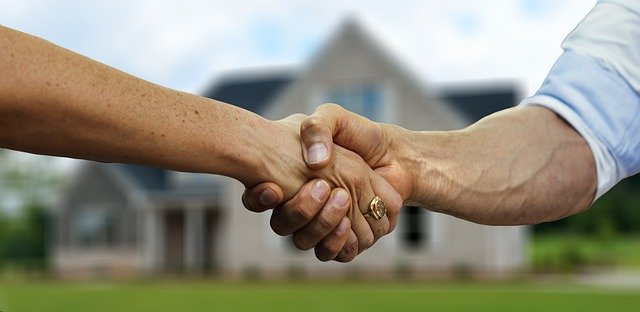 Real estate investing can seem complicated … but it's really very simple. 
Successful real estate investors buy great properties in growing markets. It IS simple. But it's not always easy. 
We're talking to a real estate investor with experience in evolution. He'll share how he finds properties that make sense in markets that are poised for growth and resilience. 
And … he'll give a few tips for how YOU can evolve as market conditions shift. 
In this episode of The Real Estate Guys™ show, hear from:
Your resilient host,

Robert Helms

His shifting co-host,

Russell Gray

President and Co-Founder of Southern Impression Homes,

Chris Funk
---
Listen
---
Subscribe
Broadcasting since 1997 with over 300 episodes on iTunes!
---
Review
When you give us a positive review on iTunes you help us continue to bring you high caliber guests and attract new listeners. It's easy and takes just a minute! (Don't know how? Follow these instructions).
Thanks!
---
Getting creative in a good market
It's fun renting real estate … especially if you can make a return. 
We love real estate. We really do. But every market is not the same. It's important that you pick your markets well … now more than ever. 
People who look at what's happening in the economic world at the macro level look at real estate as an asset class … but it is so much more. 
Every market is different … every property is different … every property niche is different. And the ownership, motivation, and structure of each deal is different. 
Real estate deals are unique as a fingerprint … and there's always going to be an opportunity. 
Today we are talking about a market that we have spent a lot of time in and that we know pretty well. But we haven't talked about it in a while … Atlanta. 
The other thing we're going to talk about today is buying new. 
It's rare that a new property can give you the same financial performance as buying used for a variety of reasons … not the least of which is that to develop a property takes the money for the land AND money for materials and labor. 
But there are rare opportunities when you can find a brand new property that actually performs. 
We've currently got a real estate guy in the White House … and whether you like him or not, he knows that there is a lot of expense in development … and much of that is regulatory. 
Recently, he signed an Executive Order to reduce the cost of regulation in building … and the National Association of Home Builders loved it. 
That's because the cost of building a single-family home for them is 25% regulation. Wow. 
So, with regulation taking less of a cut … there are some things happening. 
Why not buy new?
Our guest today is a creative entrepreneur who is building new builds in a couple of great markets. 
Chris Funk is the president and co-founder of Southern Impression Homes. We last met him in his office in Jacksonville, Florida, where he has an amazing property management team. 
In addition to many Florida markets, Chris and his team are making great inroads in a couple of new markets. 
"We are in Southwest Atlanta at the moment," Chris says. "We've been there for six years, and our model has turned fully to build-to-rent."
Chris and his team started looking at build costs from a brand-new construction standpoint. They found that if they were self-developing properties without a developer markup … they could still provide inventory at a discount. 
New construction has a lot of benefits … like decreased insurance costs and lower maintenance costs. 
For Chris, the answer quickly became clear. 
"You can have a house that was built in 1950, or you can get the same yield for a house that built in 2018 or 2019," Chris says. 
A new build also offers a consistency of cash flow. 
"The sad thing for us is that after our investors close on a home and we put a tenant in, we don't hear from them again. The check just comes every month," Chris says. 
Many of the tenants stay for long periods of time because they are happy to be raising families in new construction. 
Another reason for low turnover is that Chris and his team can spec out the houses exactly how they want them. And they can buy great materials at a bulk price because of the volume. 
"We got the best price on granite, so everything has granite," Chris says. 
Another great aspect of new builds is that if investors want to sell the home down the line, it already has the specs they need to sell competitively on the market. 
All about Atlanta
Chris and his team are operating in a lot of different markets … but there are lots of reasons to love Atlanta. 
"It's a market that just can't be ignored," Chris says. 
Atlanta is the fourth-largest, fastest-growing market in the United States. Many Fortune 500 companies have bases there, and the population growth is tremendous. 
The market in Atlanta is also very consistent in its growth and rates. 
Currently, job growth is outpacing population … which means more people are coming to Atlanta. 
But the market isn't a one-trick pony. There is a lot of diversity in the area. For instance … Atlanta just surpassed Hollywood in movie production dollars. 
Chris says that the rents are great in Atlanta. With population growth the way it is … people need more housing. 
And they might as well buy new. 
To learn more about Atlanta and Southern Impression Homes … listen in to our full episode!
More From The Real Estate Guys™…
The Real Estate Guys™ radio show and podcast provides real estate investing news, education, training, and resources to help real estate investors succeed.
---
Love the show?  Tell the world!  When you promote the show, you help us attract more great guests for 

your

 listening pleasure!
Atlanta Market Report
Southern charm, booming economy, and LOTS of people looking for a great home … that's Atlanta!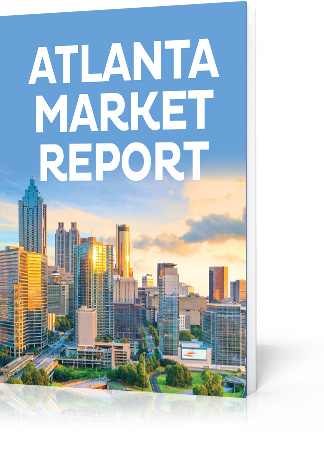 Atlanta has one of the fastest growing populations in the United States … and it's easy to see why.
You can't beat the city's Southern charm … or its economy.
In 2019, Atlanta ranked third in U.S. cities that host the most Fortune 500 Companies … like GE, Costco, and Kraft Foods.
It also consistently ranks as one of the best cities for startups … just under New York and San Francisco.
In this special report discover:
✓ A breakdown of Atlanta's demographics
✓ A study of Atlanta's major industries … including the growing film industry
✓ A look at the metro area's major travel hub
✓ And more!
Learn what life … and investment … is like in "The Big Peach."
Get started by filling out the form below to access the Atlanta Market Report!

Southern Impression Homes – Chris Funk
Great Market. Brand New Property. Strong Cash Flow. Affordable Price. Top Property Management Team.
In today's changing real estate market, it's hard to get inventory at a price that gives you a good cash flow yield.
Chris Funk's team has the answer …
Build-to-Rent your own investment property!
Chris Funk and his team entered the real estate game like many investors … acquiring and renovating foreclosed homes after the '08 crash.  As the economy recovered it become harder and harder to get bargains on their acquisitions.
So they expanded into development and new construction … and Southern Impression Homes was born.
Now you can ride their coattails into developing your own portfolio of single family homes.
Chris knows the success that comes from a good real estate investment. He wants his investors to get a great property for a great deal in a great market.
While their primary market is Jacksonville, Florida … Chris' team is also building and managing portfolios for investors throughout Northeast Florida and in Atlanta, Georgia.
The market in Northeast Florida is BOOMING. Chris' team is your key to success!  Chris and his team have locked up prime land at prices that allow them to pass those savings onto investors …
What exactly does this mean for you?
You can get a NEW property that cash flows just as well (maybe even better) than existing, older properties.
Better cash flow. Better tenants. And less maintenance!
PLUS their sister company, SunCoast Property Management, is renowned for their top class property management.  And with over 2,000 properties under management … You better believe they've got their operations dialed.
Jump on better returns without settling for lower quality.
Simply fill out the form below … And a Southern Impression Homes team member will be in touch!
You've probably noticed Amazon is taking over the world.  There's a lot we could say, but we'll narrow our focus to lessons for real estate investors …
In the May Housing News Report, there's an article about Amazon's ongoing search for their second headquarters (HQ2).
Even from just a real estate perspective, Amazon is a fascinating company to watch.  There are SO many lessons to be gleaned from watching what they're doing … and how the world is reacting.
In case you're new to the Amazon HQ2 story …
In 2017, Amazon put out a Request for Proposal (RFP) to bait cities across the U.S. into falling all over themselves to win Amazon's coveted second headquarters …
… and the 50,000 high-paying jobs (average salary = $100,000 per year) that come with it.  We commented on this story at the time.
At first, there were hundreds of cities in the hunt. We said at the time we think there's an excellent chance Amazon will pick Atlanta.
Early in 2018, the race narrowed to 20 finalists … and Atlanta's still on the list.
Which brings us to now …
In the Housing News Report article, there's a link to an analysis by Daren Blomquist of Attom Data Solutions.  Daren ranked the 20 finalists by comparing the cities on certain criteria defined in Amazon's original RFP.
It's the same process we did, except Daren used actual data … we just guessed.
Here's Daren's actual chart for your viewing pleasure …
Notice Atlanta's ranked #2.  So our hunch is holding its own … so far.
Meanwhile, there several useful things to glean from this chart and the story behind it, so let's dig in …
Single family homes are NOT an asset class
We've said it a thousand times, but just look at the median prices.  They range from $130,000 in Indianapolis to $1.445 MILLION in New York.
When people say, "Housing is in a bubble!" … what housing are they talking about?  Indy?  Seems pretty cheap based on median price and affordability.
And when high-priced markets start hitting the top of their affordability range, people MOVE … to more affordable markets.  People ALWAYS need a place to live.
So while it's true that migration patterns drive prices … demand rises or falls as people move in or out … it's often economics that drive migration patterns.
So an alert investor can get in front of growing demand and ride a wave up. That's exactly what the folks who got into Dallas five years ago have done.
Equity happens … but not evenly
Look at the disparity in five-year appreciation rates among these markets … from just 8% in Montgomery County to 246% in Dallas.  HUGE difference!
Even in markets where median prices are similar … say Dallas and Miami… the five-year appreciation variance is substantial … Dallas coming in at 246% and Miami at "only" 71%.
So price doesn't seem to be the deciding factor for appreciation.
And neither does property tax … as Dallas is second highest behind New Jersey (hey, New Jersey had to win at something), but Dallas is still king of appreciation.
Meanwhile Denver has the lowest property tax … half of Atlanta … yet their appreciation rates were about the same.
And price-to-income ratios don't seem to make the difference either … as Los Angeles and New York are both equally unaffordable, yet New York has half the appreciation.
Keep it simple …
Obviously, this is just one chart … and it's easy to get lost in the weeds.  We don't want paralysis from analysis.  So charts like these are just the start of a deeper dive.
But it doesn't have to be complicated.  Here's what we look for …
What do winners have in common?
Dallas and Austin are both triple-digit appreciators … even though Dallas grew at twice the rate of Austin.  Is it just simply they're both in Texas or is there more to the story?
Of course, 10 years ago, Dallas was coming off being one of the slowest appreciating markets in the country.  So something changed that dramatically…
What's driving appreciation?
Prices get bid up when supply is growing more slowly than demand with capacity to pay.
So though you can see affordability based on income on this chart, you can't see supply and demand drivers.  Neither can you see the economic drivers.
But you need to look at them.
That's why we say you can't study 20 markets well.  It's too much.  Use a chart like this to pick your top three … and get to know them very well.
What markets are poised for growth?
Once you understand what makes a market like Dallas tick … and how it went from no growth to explosive growth … you can watch for similar factors in sleepy markets.
When you spot something interesting, you go in for a closer look.  If things go your way, you get there before the masses … and you get to catch a rising star!
What are the big players doing?
Big players can do research you can't.  But that's okay because you can piggy-back on their hard work.  It's like cheating off the smart kid in school, except you don't get detention.
Amazon is a juggernaut in American business … and their power is impacting real estate of all kinds … retail, industrial, and even office and housing in markets where they have a footprint.
That's why SO much attention is being paid to their search for HQ2.
But another reason to watch is they're leaders in business decision making too.  Other employers are watching what Amazon does and being influenced by it.
So when Amazon ultimately picks a city, we're guessing other companies will cheat off their homework … and pick the same city.
The reason we bet on Atlanta is because many other Fortune 1000 companies had already chosen Atlanta as a great place to set up shop.
We don't know what process they went through to get there.  We just know they did.  So as Amazon goes through its process … they may reach similar conclusions.
Of course, Raleigh is also home to a comparable number of big companies.
But based on the world-class airport, huge labor pool, access to higher education, major distribution, and a business-friendly environment … though it's close, we still think Atlanta has the edge.
Then again, Jeff Bezos isn't consulting with us, so we'll just have to wait and see like everyone else.
Meanwhile, as the field narrows, we'll continue to learn where corporate leaders think the best location is for their businesses, employees, and new job creation.
Until next time … good investing!
---
More From The Real Estate Guys™…
The Real Estate Guys™ radio show and podcast provides real estate investing news, education, training, and resources to help real estate investors succeed.
In case you missed the news, Atlanta home prices were up 19.2 percent in the first quarter, compared with the first quarter of 2012.
In other words, equity happens!
But does that mean the opportunity in Atlanta real estate is over?
Obviously, we don't think so or we wouldn't be going back.  We think it only proves that the Atlanta real estate market is attracting buyers.
And for good reason.
Atlanta is one of the biggest metros in the USA.  It's home to tons of people and several major corporations, including UPS and Home Depot.  Plus it has GREAT infrastructure, which is important to attracting and retaining more people and businesses.
Atlanta is one of the more friendly business states.  And it's strategically located as a distribution hub for the Southeast.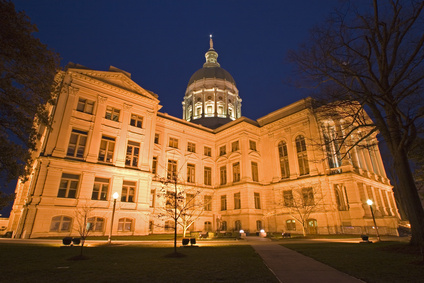 Atlanta is home to the busiest airport in the U.S. and is the capitol of the state of Georgia.  State government is probably not an industry soon to be outsourced to China.
Atlanta has great medical, transportation and educational infrastructure.  There's great shopping, entertainment and several major sports franchises.  It's just a FUN place to live and work – and to visit!
It's also HUGE.  This means it attracts both state and federal attention when things go sideways.  And whether you or not you like politicians pandering, the fact is that they do it.  So that means big metros get the love in bad times and good.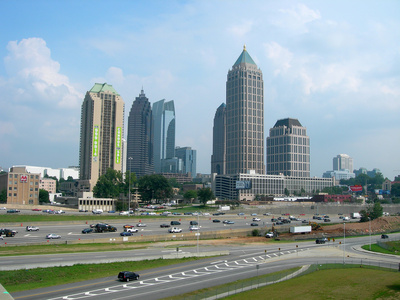 Inside of all that hugeness, there are pockets of opportunity.  That is, not EVERY property and neighborhood in Atlanta went up or is a good investment. Some are better than others.
When you understand that, then you know you can go into a big metro and by leveraging local knowledge, you can find those pockets of opportunity that haven't been discovered by the less diligent.  When you join us on the trip, we'll teach you how to do that.
Here's the IMPORTANT thing:  Right now, in spite of the great APPRECIATION Atlanta has experienced, many properties are still selling BELOW replacement cost – and well below their 2007 highs.
What's even more exciting is that even at today's prices and interest rates, rental homes in Atlanta still CASH FLOW.  And cash flow is the key to controlling the property while equity happens over time.
Is there more equity in Atlanta's future?  Maybe.  But the bigger question is whether there's going to be any in yours.
We can't say that Atlanta (or Memphis or Belize or Detroit or wherever) is the right market for you.  Only YOU can decide that.  But we're inviting you to come take a look!  We'll talk about Personal Investment Philosophy during our Sunday morning strategy session.  Some say that's one of the most important part so of the trip.
Our experience is that GOOD things happen when we go out and check out new places, meet new people and collect new ideas.  One thing is certain.  No one is coming over to our house to pull us off the couch and hand us an opportunity.
And while the internet is great (after all, that's how you're reading this), but it's the start of an adventure, not the culmination of one.  Real estate happens in the real world.
So we invite YOU to join us in Atlanta on October 25-27.  Worst case, you'll meet some new friends, learn some new ideas, see some new sights and have some fun.  And who knows?  You just might end up looking back on the trip smiling someday because equity happened to you.
Life is better when equity happens. 🙂
To learn more about The Real Estate Guys™ educational market field trip to Atlanta, Georgia, click here now.
It's baaack!
Yes, it's true.  Equity is back and it's happening in major metropolitan real estate markets.
Surprised?  You shouldn't be.  These cycles and their causes are highly predictable.  It's seldom an issue of IF, but more of WHEN.
And while it's fun to talk macro-economics while in the 30,000 foot clouds of conversation, it's also important to descend to the street level and find out what's happening on the ground.
So for this episode, we sit down with returning guest Ken Corsini and pick his brain about what's happening in one of the USA's best appreciating markets over the last year:  Atlanta, Georgia.
Sunbathing in the studio in scorching hot Scottsdale, Arizona for this sizzling episode of The Real Estate Guys™ Radio Show:
Your smokin' hot host, Robert Helms
His smouldering co-host, Russell Gray
Special guest from Hotlanta, Ken Corsini
For those who may have forgotten, "appreciation" is occurs when the price of something you own actually goes UP over time.  And the increase in value over debt and down payment (your cost basis) is called "equity".  Dust off those memories.  Is it coming back to you now?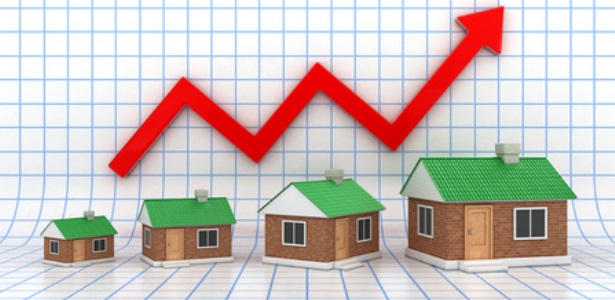 Equity happens in different markets for different reasons.  We've spent a lot of time since the mortgage meltdown getting our minds around the macro factors that float all boats.  That is, when central banks like the Fed (and the European Central Bank, the Bank of Japan, etc.) initiate a barrage of "stimulus" (a.k.a., Quantitative Easing, printing money, debasing currency, etc.), it floods the market with liquidity. This liquidity eventually flows through the global economy and puddles up in various asset classes.
But  WHAT those asset classes are, and HOW the money gets there, is an inexact science at best.  It's like squeezing a balloon.  Pressure in one area is going to create a bulge somewhere else, but you don't always know where.  And too much pressure, and the bubble springs a leak.
For quite awhile, the excess liquidity has been sucked into the sponges of bank's balance sheets.  That is, even though there's tons of money out there, banks haven't been lending.  But the market abhors a vacuum, so private money  started to mobilize in the form of hedge funds, and money was deployed to heal ailing asset classes (it's called "scooping up bargains").
Obviously, single family homes were a decimated asset class.  So it's no surprise that hedge funds started gobbling up inventory.  And with builders not building, and a growing renter population needing homes to rent, a perfect supply and demand imbalance was forming.
Meanwhile, much of the really distressed inventory was being rehabbed and re-purposed.  The result?  Neighborhoods started looking nicer and therefore increasing in value.
Another contributing factor to pushing prices to the upside are commodity costs.  When prices rise for things like lumber, steel, copper, concrete and the gas that moves them from point A to point B, then when a demand in a market for new inventory screams loud enough for builder's to build, the new stuff simply costs more.  This pulls the old stuff up right along with it.
Sure, there are some headwinds, especially in the form of a weak jobs recovery and rising interest rates.  No one is saying we're out of the woods.  But if we were, then there'd be a lot less opportunity, so this is an exciting time.
So coming out of the macro-economic clouds down to the street level, our market case study for this episode is Atlanta, Georgia.  We ask our pal, Ken Corsini from Georgia Residential Partners, a turn-key property provider in Atlanta, to tell us what he's seeing as he's out every day buying, selling and renting houses in the suburban neighborhoods of Metro Atlanta.
We find out that Atlanta home prices are up over 20% in the last year.  Wow!  Equity happens!  At least for those who got into the market more than a year ago. (Hmmm….we recall doing a market field trip to Atlanta in June 2012…were you there?  Just sayin'….)
So, Atlanta's interesting for a lot of reasons.
First, it's a huge metro.  So it's not really ONE market, but many.  We like that because inside of that 20% appreciation are over and under achieving neighborhoods.  This is where the knowledge of a great local team can really help an out of area investor.  In other words, proper sub-market selection can stack the odds in your favor.
Also, Atlanta was one of the more beaten up markets coming out of the recession.  As such, it attracted lots of big investors like hedge funds.  It offered an economy of scale that a big fund can't find in Smallville.  Most of don't think of buying houses by the dozens, but that's what funds do.
Now some might think that competing with hedge funds for inventory is hard work.  And it can be.  But there are also some advantages of investing alongside those funds.  Namely, they grab entire neighborhoods and pretty them up.  It's easier to do when you have a gazillion dollars to invest.
But big funds also leave scraps that Mom 'n Pop investors can grab.  Then, when the big money pushes up the market, Mom 'n Pop get to ride the appreciation wave too.  It's like when you were a kid and your Dad would jump in the pool and create a big wave.  Maybe you can't do it yourself, but you can still have fun by being in the pool when Dad makes the big splash.
So take a listen to our conversation with Ken Corsini.  Then think about where you were a year ago and what you wished you would have known and done.  Then think about your life a year from now, and consider what you might want to do today.  Oh, by the way, we have another field trip coming to Atlanta (shameless self-promotion), so if you want to meet Ken and see Atlanta with your own eyes (plus hang out with yours truly), we hope you'll join us.  Click here for more info.
Listen Now:
Want more? Sign up for The Real Estate Guys™ free newsletter
Don't miss an episode of The Real Estate Guys™ radio show! Subscribe to the free podcast
 Stay connected with The Real Estate Guys™ on Facebook!
The Real Estate Guys™ radio show and podcast provides real estate investing news, education, training and resources that help real estate investors succeed. Visit our Feedback page and tell us what you think!