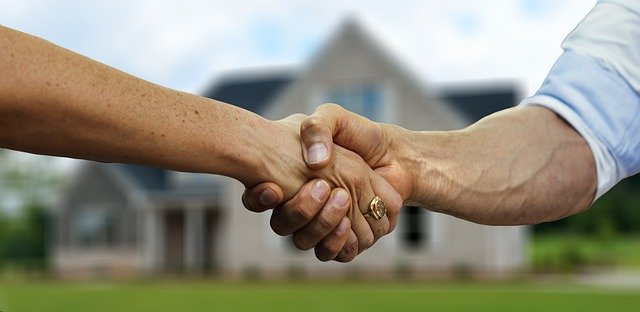 Real estate investing can seem complicated … but it's really very simple. 
Successful real estate investors buy great properties in growing markets. It IS simple. But it's not always easy. 
We're talking to a real estate investor with experience in evolution. He'll share how he finds properties that make sense in markets that are poised for growth and resilience. 
And … he'll give a few tips for how YOU can evolve as market conditions shift. 
In this episode of The Real Estate Guys™ show, hear from:
Your resilient host,

Robert Helms

His shifting co-host,

Russell Gray

President and Co-Founder of Southern Impression Homes,

Chris Funk
---
Listen
---
Subscribe
Broadcasting since 1997 with over 300 episodes on iTunes!
---
Review
When you give us a positive review on iTunes you help us continue to bring you high caliber guests and attract new listeners. It's easy and takes just a minute! (Don't know how? Follow these instructions).
Thanks!
---
Getting creative in a good market
It's fun renting real estate … especially if you can make a return. 
We love real estate. We really do. But every market is not the same. It's important that you pick your markets well … now more than ever. 
People who look at what's happening in the economic world at the macro level look at real estate as an asset class … but it is so much more. 
Every market is different … every property is different … every property niche is different. And the ownership, motivation, and structure of each deal is different. 
Real estate deals are unique as a fingerprint … and there's always going to be an opportunity. 
Today we are talking about a market that we have spent a lot of time in and that we know pretty well. But we haven't talked about it in a while … Atlanta. 
The other thing we're going to talk about today is buying new. 
It's rare that a new property can give you the same financial performance as buying used for a variety of reasons … not the least of which is that to develop a property takes the money for the land AND money for materials and labor. 
But there are rare opportunities when you can find a brand new property that actually performs. 
We've currently got a real estate guy in the White House … and whether you like him or not, he knows that there is a lot of expense in development … and much of that is regulatory. 
Recently, he signed an Executive Order to reduce the cost of regulation in building … and the National Association of Home Builders loved it. 
That's because the cost of building a single-family home for them is 25% regulation. Wow. 
So, with regulation taking less of a cut … there are some things happening. 
Why not buy new?
Our guest today is a creative entrepreneur who is building new builds in a couple of great markets. 
Chris Funk is the president and co-founder of Southern Impression Homes. We last met him in his office in Jacksonville, Florida, where he has an amazing property management team. 
In addition to many Florida markets, Chris and his team are making great inroads in a couple of new markets. 
"We are in Southwest Atlanta at the moment," Chris says. "We've been there for six years, and our model has turned fully to build-to-rent."
Chris and his team started looking at build costs from a brand-new construction standpoint. They found that if they were self-developing properties without a developer markup … they could still provide inventory at a discount. 
New construction has a lot of benefits … like decreased insurance costs and lower maintenance costs. 
For Chris, the answer quickly became clear. 
"You can have a house that was built in 1950, or you can get the same yield for a house that built in 2018 or 2019," Chris says. 
A new build also offers a consistency of cash flow. 
"The sad thing for us is that after our investors close on a home and we put a tenant in, we don't hear from them again. The check just comes every month," Chris says. 
Many of the tenants stay for long periods of time because they are happy to be raising families in new construction. 
Another reason for low turnover is that Chris and his team can spec out the houses exactly how they want them. And they can buy great materials at a bulk price because of the volume. 
"We got the best price on granite, so everything has granite," Chris says. 
Another great aspect of new builds is that if investors want to sell the home down the line, it already has the specs they need to sell competitively on the market. 
All about Atlanta
Chris and his team are operating in a lot of different markets … but there are lots of reasons to love Atlanta. 
"It's a market that just can't be ignored," Chris says. 
Atlanta is the fourth-largest, fastest-growing market in the United States. Many Fortune 500 companies have bases there, and the population growth is tremendous. 
The market in Atlanta is also very consistent in its growth and rates. 
Currently, job growth is outpacing population … which means more people are coming to Atlanta. 
But the market isn't a one-trick pony. There is a lot of diversity in the area. For instance … Atlanta just surpassed Hollywood in movie production dollars. 
Chris says that the rents are great in Atlanta. With population growth the way it is … people need more housing. 
And they might as well buy new. 
To learn more about Atlanta and Southern Impression Homes … listen in to our full episode!
More From The Real Estate Guys™…
The Real Estate Guys™ radio show and podcast provides real estate investing news, education, training, and resources to help real estate investors succeed.
---
Love the show?  Tell the world!  When you promote the show, you help us attract more great guests for 

your

 listening pleasure!