The Dallas real estate market, just like the Dallas TV series and the Dallas Cowboys, just won't go away.  It's one of the most resilient, tenacious, dependable real estate markets in the world.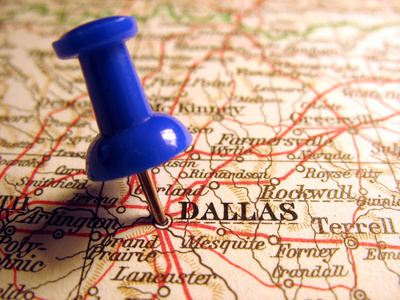 To find out what's doing in Dallas, we pay a visit to two of our boots on the ground team.
Hosting the hot talk, Robert Helms
His tenacious temporary co-host, Russell Gray
Returning contributor, Jay Hartley
Special guest, Pam Blanco
Our expert guests for this episode are both active Dallas Metroplex real estate professionals with a long history of residential brokerage and property management.  They were there before Dallas caught the world's attention…and they're there now.
And because they both deal with investors from all over the world as well as tenants right there in town, they have a perspective that just can't be found simply reading headlines, charts and graphs.
Most investors buy local and don't see the big picture.  That's a great way to get blindsided by things like bond market collapses.
Some investors are big picture only.  They study a market from afar, decide it's the one for them, and then throw a dart at a map and buy whatever it hits.
That's a great way to become the proud owner of a huge problem on a bad street.
We think you need to have both a big picture perspective AND a strong local market team who can help you find the right neighborhoods, properties and tenants.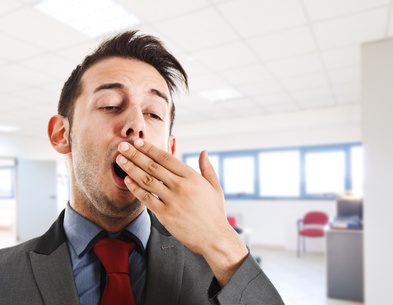 Pre-recession, Dallas was a pretty ho-hum appreciation market.
While markets like Las Vegas, Phoenix, Florida and California were shooting to the moon…Dallas plodded along with a great economy, solid employment, good cash flows…. and boring stability.
Then, when the sub-prime bomb detonated and all those high-flying appreciation markets imploded….
Dallas just sat there.
Sure, there was an increase in foreclosures, a decrease in values and a decline in job growth.  But compared to the rest of the country's pneumonia, Dallas only caught a cold.  And it quickly recovered.
Long time listeners know that this is when Dallas caught our attention.
Just like in human relationships, your relationships with markets will be tested.  And when the chips are down, you find out fast who your friends REALLY are.
In the Great Recession, Dallas demonstrated its dependability.  Suddenly, boring was beautiful.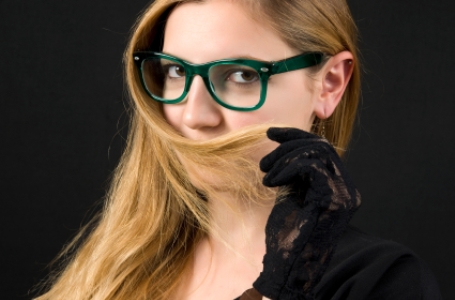 Over the last five years, we've discovered a whole new sexy side to Dallas.  It's been one of the leading appreciation markets coming out of the Great Recession.
It turns out that we weren't the only ones who suddenly got interested in Dallas.  Wall Street hedge funds got heavily involved.  So did Mom and Pop real estate investors from all over the world.
The lesson is that solid fundamentals will almost always leads to a solid trend.
The bigger lesson is that if you focus on fundamentals…the inner beauty of a market…and not just the glamorous make-up of a hot trend…you can catch a rising star.
Today, Dallas is hardly a secret.  Investors worldwide know Dallas real estate is a great place to store and build wealth.  So it's no surprise that 11% of the home sales are to foreigners…or that hedge funds have bought up thousands of properties.
Does that mean that the deals in Dallas are done?
Not necessarily.  But they're harder to find.
So getting into the deal flow in ANY market is essential…and even more so in a high demand market like Dallas.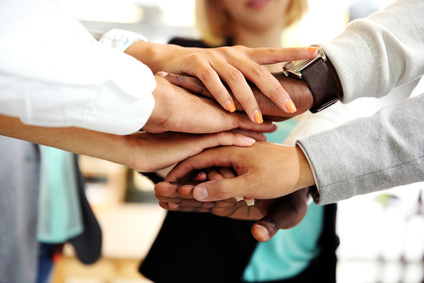 The key to getting into the deal flow is having great relationships with well-connected people in the local market.  The closer to the street they are, the more likely they are to find the opportunities others overlook.
So listen in to this episode to hear from two real life pros who live in the trenches in the Dallas Metro…and if you decide Dallas is a market you'd like to explore, make plans to join us for a fun-filled field trip!
Listen Now :
The Real Estate Guys™ radio show and podcast provides real estate investing news, education, training and resources that help real estate investors succeed.
Let's face it.  Whether it's a car, lover or hot real estate markets, we all want a hot one.
You're on your own for the first two, but in this episode we'll do our best to help you with number three. That is, how to find hot real estate markets.
In the studio for this arousing discussion:
Your smokin' hot host, Robert Helms
His faithful wing-man, co-host Russell Gray
Regular contributor and Big Man on campus, John Turley
"Hot" things are usually the result of high demand and too little supply.  Sometimes the desire to possess is there, but the capacity to pay is not.  In any case, when more people want something than there is of it to go around, that thing becomes "hot".
In investing, the goal is to be among the first to identify something that's heating up, then grab it before the mass of other market players have gotten to the party.
So how do you get into hot real estate markets BEFORE they get hot?
Before we go there, consider that real estate as an investment is very slow moving.  That is, even once the word starts to get out, it takes a while for market demand to reach its peak.  This is good because it allows regular folks (not just all the pretty people in Wall Street) to get in on the action.
Also, because real estate isn't really a main stream investment, the "Flash Boys" aren't coming to the party at all.
In fact, real estate is more like a block party.  It's local only interesting to people who are in the neighborhood.  So parties for hot real estate markets don't tend to get too crowded very fast.  This is also good for those of us who don't mind driving (or flying) from place to place in pursuit of a fun party where we can get some action with a hot market.
So it's important to go where your chances are good.  We say it all the time, "Live where you want to live and invest where the numbers make sense."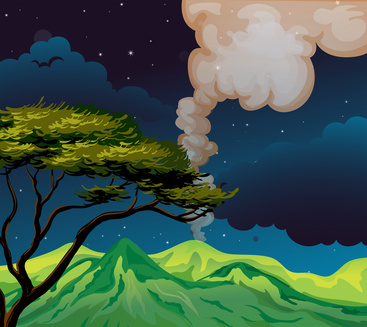 Step one is to watch for signals that a market is getting hot.  And those signals don't always come in a neat package or in ways that are readily recognized.  Sometimes you have to be good a reading the smoke signals to recognize that a market is heating up.
In this episode, we invite John Turley to bring us up to date on his market, Ambergris Caye, Belize.  It's an interesting case study, especially if you're not familiar with this market, because it illustrates how market drivers vary from market to market.
A fundamental concept of market analysis is supply and demand.  If there are lots of people demanding a particular area, product type or price point, that area, product type or price point has the potential to get "hot".
But how do you know WHICH area, product type or price point?  And how can you see it BEFORE the majority of others see it?
This is where purposed proximity is essential.
Purposed proximity is getting close to a market with a conscious decision of looking for critical clues about supply and demand trends.
Many people live in areas with opportunity all around them.  They have proximity.  But they aren't purposeful.  So they drive by opportunity every day and can't see it.
Others are purposeful from a distance.  They look at charts, graphs, stats, news and data.  They can sense opportunity because they're purposeful.  But they can't actually see it because they lack proximity.
Here's where it's important to realize that hot real estate markets are like people. You have to be close enough to pick up their unspoken clues that signal opportunity.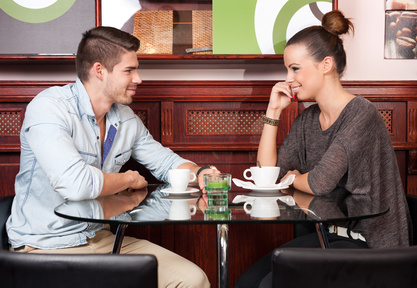 Body language experts tell us that communication is only 7% verbal.
This means that words only account for a fraction of the meaning in a conversation.
The majority of communication is in tonality, facial expression, gestures, eye contact, etc.
To really get the "vibe" of another person, you need to be in close proximity.  Or at least be able to see and hear them, which is why video chat has become a popular communication tool for people in both their personal and professional lives.
For a real estate market, price and sales data is analogous to the words in human communication.  It tells SOME of the story, but it's a far cry from telling the WHOLE story.  This is why we're big fans of field trips.  We like to visit markets up close and personal.  We like to feel them to know if they are actually hot real estate markets or not.
Plus, when you visit a market, you build relationships with people who can become your boots on the ground. 
For example, even though we go to Belize a lot, it's nice having Big John and his team with boots on the ground.  They have their thumb on the pulse of the market.  And not just data, but rumors, inside information, and real time activity.  It's that way for every market we're involved with.
With that said, some data is very useful because it's a leading indicator of demand.
For example, if a large employer signs a deal to open a new operation in a small town, the resulting employment can be a driver of demand for housing.  But because the demand hasn't manifested yet, there's time to get in ahead of the wave.
And before it's in the paper for the whole world to know, there's usually a handful of local market players who know it's coming, like the commercial real estate broker helping to find space or land for the business.  Or the residential brokers looking for housing for the key executives.  Boots on ground.
Of course, just because a big employer is moving in, it may not be enough information to take action on.   But when you have several corroborating signs from different sources, then you probably have something substantial to act on.  In any case, it CERTAINLY warrants a closer look…because where's there's smoke, there's usually fire.
So listen in to this discussion as Big John Turley provides some of the many signs which say "market on fire" in Ambergris Caye.  Then think about whatever hot real estate markets you're active or interested in.  What smoke signals are in the air and how can you investigate further?
And then remember, you don't want to by shy when the market's sending out the "vibe"…or you risk missing out on some hot action.
Listen Now
Want more? Sign up for The Real Estate Guys™ free newsletter!
Don't miss an episode of The Real Estate Guys™ radio show!  Subscribe to the free podcast!
Stay connected with The Real Estate Guys™ on Facebook!
The Real Estate Guys™ radio show and podcast provides real estate investing news, education, training and resources that help real estate investors succeed.
What do you think of when you hear "Orlando"?
For old guys like us, we think of tying a yellow ribbon 'round an old oak tree. (Google it if it didn't dawn on you what we're talking about.)  😉
But for most people, Orlando is a one trick mouse.
But there's a bigger story in Orlando that starts with Florida and involves demographics, economics and an appeal that transcends Disneyworld.
To muse on making a Magic Kingdom made up of little green houses for you and me…
Your magic host, Robert Helms
His mouse of a co-host, Russell Gray
Regular contributor and big brain, Ryan Hinricher
The great thing about magic is it often surprises you. And it's almost always astonishing.  So when we heard about what's happening in Florida…and Orlando in particular, we jumped on a jet to go see it ourselves.  It would have been more comfortable to ride inside the plane, but we got there safely.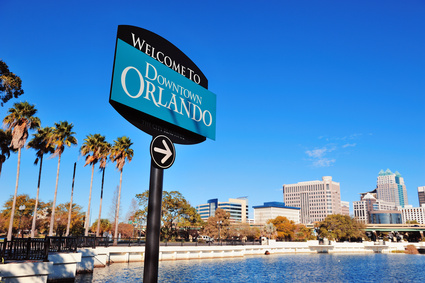 Of course, we never show up in a market without a guide.  And in this case, we knew we were in good hands with Ryan Hinricher.
Ryan's a true blue real estate entrepreneur.  But he also has a Wall Street background (though we don't hold that against him), so he likes to research, analyze and interpret data.
We first met Ryan in Memphis, where he and his partners have been investing for years.  And if you haven't been paying attention to Memphis the last few years, it's been and continues to be one of the great real estate investment markets in the country.
But once the operation in Memphis was up and running, Ryan headed to Orlando because the data said it was poised to become one of the happier places on earth.  At least as far as real estate investing is concerned.
So what's the big deal about Orlando (besides the Mouse)?  We're glad you asked!  And we think you're going to like the answers.
First, it's in Florida.  Yes, it's the same Florida that tanked in the recession, but as often happens… the farther they fall, the higher they bounce.  But we're not talking about real estate prices (though they've been moving up nicely).  We're talking about the critical pillars that make a real estate market work.
Did you know that Florida went from bleeding red ink to a budget surplus in these last few years?  Maybe California and Washington DC should take notes.  In fact, we're told the budget surplus is so big that the government is actually returning a big chunk of it to the taxpayers.  What a concept!
But there's more…
Did you know that the unemployment rate has dropped from the mid-9's (percentage) to the mid-6's.  In fact, in 2013 Florida ranks only behind Texas to be the #2 state for job creation!  Now we like Texas a LOT, but when you've got billions of barrels of gas and oil under the ground, you've got a strong foundation for job creation.  Florida's had to do it the old fashioned way…by attracting people and businesses. Not to say that Texas doesn't, because it's great for business too.
As one of only 7 states with no state income tax, there' an obvious reason for people and businesses to move to Florida.  And they are!  In fact, Orlando is in the top 5 fastest growing cities in terms of population.  And last time we looked, since people generally like to live, work, shop and recreate in real estate…more people is a good thing for the demand for real estate.
And just in case you were worried about how Florida could pay it's bills without an income tax, did we mention they have a big budget surplus?  Hmmmm….Washington DC should definitely be taking notes.
But it isn't just the great climate for business, investment (and weather) that makes Florida popular.
It's location makes it accessible and desirable to both Europe and South America.  And a weak dollar makes U.S. assets seem cheap to foreigners who have a stronger currency.  Plus, even though a lot of people in the U.S. are concerned about the U.S., it's still considered one the safest places to live and invest.  So wealthy foreigners are busily moving money into the U.S., including U.S. real estate.  Florida is definitely a beneficiary of some of that.
Of course, Orlando is a big convention town.  In fact, it's the biggest convention town in the U.S.  So between tourism and conventions, lots of people come to Orlando to visit…in addition to all the people permanently relocating.
We could go on and on (can you tell?)…because there are lots of things to like about Orlando.  But listen in to our interview with Ryan Hinricher and hear it for yourself.  And your reward for reading all the way to the bottom (or listening all the way through the show) is Ryan's free report on Orlando.  Click here to request yours now.
Meanwhile, if you're feeling an urge to investigate Orlando, ask not for whom the bell tinkers.  It tinkers for you.  At least we tink it does.
Listen Now
Want more? Sign up for The Real Estate Guys™ free newsletter
Don't miss an episode of The Real Estate Guys™ radio show! Subscribe to the free podcast
 Stay connected with The Real Estate Guys™ on Facebook!
The Real Estate Guys™ radio show and podcast provides real estate investing news, education, training and resources that help real estate investors succeed. Visit our Feedback page and tell us what you think!
C'mon, you KNOW you want it. 
And why wouldn't you?  When it comes to real estate investing, CASH FLOW IS KING.
So even through Memphis is known for another King (in fact, TWO of them)… for real estate investors, it's all about cash flow, baby.
In fact, not too long ago, in an article titled The 20 Best Cities to Buy Rental Homes,  Bankrate.com quoted a RealtyTrac study that put Memphis as the #1 single family home cash flow market.
Of course, if you're a long time listener, you know we started going to Memphis three years ago.  Not to toot our own horn, but WOO HOO!   What can we say?  When you got it, you got it. 😉
So what makes Memphis such real estate investment market?
That's a big topic.  One we'd like to discuss with you personally for 2-1/2 days while we drive around so you can see it with your own eyes.
Yes, it's true.  We're inviting YOU to join us as we once again find ourselves walking in Memphis. We're going November 22-24, 2013.  That's just BEFORE Thanksgiving weekend, so when you get home, you'll something new and exciting to be thankful for!
It's really not complicated.  The houses are cheap (but not free…or shabby!).  The taxes are low.  Tennessee is a super business friendly state.  Memphis is a huge distribution hub (it's the HQ of a little outfit called FedEx).
But reading about it isn't even close to spending 2-1/2 days touring neighborhoods, attending educational sessions and meeting local experts.
If you're SERIOUS about getting in on the action, you need to know the MARKET, then build a TEAM that can help you find the right neighborhoods and properties for you.
We'll help you do all that in a crash course field trip.  But don't worry. As many times as we've done these trips, we've never actually crashed.  Sure, there's been a few close calls, but nothing serious…(kidding!).
So what are you waiting for?
In case you missed the news, Atlanta home prices were up 19.2 percent in the first quarter, compared with the first quarter of 2012.
In other words, equity happens!
But does that mean the opportunity in Atlanta real estate is over?
Obviously, we don't think so or we wouldn't be going back.  We think it only proves that the Atlanta real estate market is attracting buyers.
And for good reason.
Atlanta is one of the biggest metros in the USA.  It's home to tons of people and several major corporations, including UPS and Home Depot.  Plus it has GREAT infrastructure, which is important to attracting and retaining more people and businesses.
Atlanta is one of the more friendly business states.  And it's strategically located as a distribution hub for the Southeast.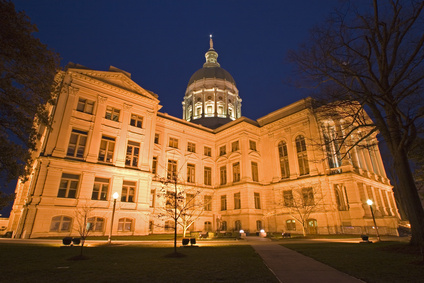 Atlanta is home to the busiest airport in the U.S. and is the capitol of the state of Georgia.  State government is probably not an industry soon to be outsourced to China.
Atlanta has great medical, transportation and educational infrastructure.  There's great shopping, entertainment and several major sports franchises.  It's just a FUN place to live and work – and to visit!
It's also HUGE.  This means it attracts both state and federal attention when things go sideways.  And whether you or not you like politicians pandering, the fact is that they do it.  So that means big metros get the love in bad times and good.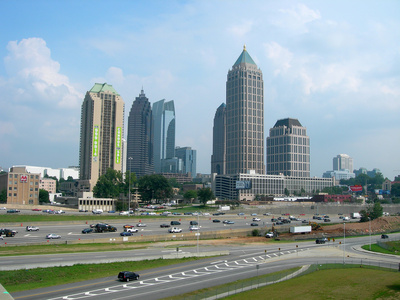 Inside of all that hugeness, there are pockets of opportunity.  That is, not EVERY property and neighborhood in Atlanta went up or is a good investment. Some are better than others.
When you understand that, then you know you can go into a big metro and by leveraging local knowledge, you can find those pockets of opportunity that haven't been discovered by the less diligent.  When you join us on the trip, we'll teach you how to do that.
Here's the IMPORTANT thing:  Right now, in spite of the great APPRECIATION Atlanta has experienced, many properties are still selling BELOW replacement cost – and well below their 2007 highs.
What's even more exciting is that even at today's prices and interest rates, rental homes in Atlanta still CASH FLOW.  And cash flow is the key to controlling the property while equity happens over time.
Is there more equity in Atlanta's future?  Maybe.  But the bigger question is whether there's going to be any in yours.
We can't say that Atlanta (or Memphis or Belize or Detroit or wherever) is the right market for you.  Only YOU can decide that.  But we're inviting you to come take a look!  We'll talk about Personal Investment Philosophy during our Sunday morning strategy session.  Some say that's one of the most important part so of the trip.
Our experience is that GOOD things happen when we go out and check out new places, meet new people and collect new ideas.  One thing is certain.  No one is coming over to our house to pull us off the couch and hand us an opportunity.
And while the internet is great (after all, that's how you're reading this), but it's the start of an adventure, not the culmination of one.  Real estate happens in the real world.
So we invite YOU to join us in Atlanta on October 25-27.  Worst case, you'll meet some new friends, learn some new ideas, see some new sights and have some fun.  And who knows?  You just might end up looking back on the trip smiling someday because equity happened to you.
Life is better when equity happens. 🙂
To learn more about The Real Estate Guys™ educational market field trip to Atlanta, Georgia, click here now.
The Real Estate Guys™ are going to Memphis, Tennessee March 2nd thru 4th, 2012!!!
Ready to join us? Click here to download your registration form now.
Otherwise, read on and we'll tell you all about it!
Setting the Tone – Our trips are EDUCATIONAL, so don't worry about getting trapped in a room and getting hard closed to buy (we call this the "timeshare experience").
Even though you'll meet local market experts who'd love to do business with you, none of that happens on the trip. This is about exploring the market and meeting potential team members. If you like what you see, you can follow up afterwards. No pressure!
Trip Logistics
When you schedule your flight (please wait until we confirm your registration – sometimes we sell out), plan to arrive at the Memphis International Airport (MEM) on Friday in time to catch the airport shuttle to the hotel by 4:30 pm. Your registration includes your room, which will serve as home base for the weekend. We'll tell you which hotel…and the secret handshake ;-)…after you've registered.
Friday night, you'll meet your hosts (those handsome guys at the top of this page) and your fellow field trippers. We'll have a market overview presentation (and a special guest speaker), then we'll head out for dinner (included!). Then back to the hotel for some shuteye.
Saturday morning we're up and at 'em early. After a quick breakfast, we're into the bus for a FULL day of touring the market. You'll see a variety of neighborhoods and employment centers, and get an understanding for the overall health and vibrancy of the market.
You'll meet a variety of experts on specific neighborhoods and property types. You'll learn how to look for the telltale signs of opportunity (or danger!) at the neighborhood level. This is important because you don't buy a market, you buy a neighborhood.
We emphasize single and multi-family residential because that's what most people are interested in, but we'll also see commercial and retail areas.
We keep the group small, so there's ample time to ask questions and lots of interaction with the guest speakers, tour guides and your fellow field trippers. We cap the day off with a fun dinner and some tasty libations. Then back to the hotel for a nap.
Sunday morning is a lively interactive strategy session, some Q&A, and presentations from local experts.
By now, you're brain is swollen with market knowledge, you heart is racing with excitement, and you've made a lot of new friends and strategic connections. You'll get more done in one guided weekend than most people accomplish in multiple trips on their own!
So Why Memphis?
It's no secret we date other markets. Each one has it's own unique personality and attributes. And after the Great Recession (which we heard ended June 2009, but we must've missed the memo), it's critically important to be careful and strategic when selecting markets. The volume, location and quality of the jobs in a local area is essential to long term rental property investing success.
To be safe, we like markets that have major job centers that are geographically linked to the area. That is, the primary employers can't easily pack up and move to China, India or some other location where labor and land are less expensive.
Memphis has a great strategic location and infrastructure which makes it an ideal distribution hub. Maybe that's why Fed Ex made it their HQ. And with low cost land, labor, no state tax, and close proximity to distribution, Memphis is attractive to U.S. manufacturers who want to stay in the U.S.
It's also important to have the price-to-rent ratio be favorable to creating positive cash flow. This is important on so many levels, there isn't time to describe it all! But you're going to REALLY like the numbers in Memphis!
"Live where you want to live, but invest where the numbers make sense." – Robert Helms
Also, Tennessee is one of only seven states with no state income tax. This is attractive to both businesses and retirees. If the U.S. economy continues to struggle, and as U.S. baby boomers try to retire on portfolios that have been wounded by the Great Recession, markets like Memphis have a very strong appeal – which you'll understand when you see it with your own eyes.
We could go on and on (can you tell?), but a website isn't a substitute for a field trip.
So what are you waiting for? Click here now to download your registration form and we'll continue the lesson in Memphis!
Tenants who actually have jobs are far more likely to pay rent than those who don't…unless you're renting to Section 8 or retirees.  So you don't have to be a rocket scientist to know that the durability of your rental income will be closely linked to the durability of the local economy.
And while a lot of real estate"investors" have been focused on flipping distressed properties to foreigners and newbies, if you're a long term buy and hold investor, then finding the right market with the right jobs is job one.  After all, if you get a "great deal" on a cheap property in an economically declining market, how bright is your investment's future?
So how do you know if a local market is attractive (or repulsive!) to businesses and job growth?  To find out, we decided to visit with a guy whose full time job is to reach out to businesses and recruit them to move to his city and set up shop.
The voices on this scintillating session on The Real Estate Guys™ radio show:
Your right on host, Robert Helms
Your left over co-host, Russell Gray
The Godfather of Real Estate, Bob Helms
Special guest, the CEO of the Greater Memphis Chamber of Commerce, John Moore
During a recent trip to Memphis (we were doing some advance work for our upcoming field trip), we had the opportunity to sit down with  two representatives from the Chamber of Commerce.  We learned so much, we thought you would like to hear about it.  So we invited them to call in to the show and tell us about what makes Memphis magic.  We must have made a good impression because they gave the job to their CEO!
Even if you aren't interested in Memphis (cash flow can be SO boring), you can still learn a lot from this episode, which you can then apply to whatever markets you're in to.  (If you have one you really like, use our Feedback page to tell us which one(s) and why.  Who knows?  Maybe The Real Estate Guys™ will do a field trip to your town?)
So what makes a market place attractive to businesses?  We know that a company will move to find a more favorable business climate, but what does that look really look like?  And is it really all up to the government, or is there more?
We find out that there are a variety of factors, some of which have to do with taxes and regulation, but many others that have to do with location and who the neighbors are.  Sometimes there are important synergies between businesses, so companies will set up shop simply to be near each other.  Mr. Moore gives us a couple of great examples.  Very interesting!
Of course, as real estate investors, we're not just interested in jobs for the sake of jobs.  Though after the last few years, ANY job looks pretty good!
But real estate investors are looking for areas where there are the kind of jobs that our ideal tenants will need to be able to consistently pay rent.  Don't you like the sound of those words? "Consistently pay rent"… like music to our ears!
So listen in to this episode and learn about some of the things you should be thinking about when scouting out your next long term real estate market!
Listen Now:
Want more? Sign up for The Real Estate Guys™ free newsletter
Don't miss an episode of The Real Estate Guys™ radio show! Subscribe to the free podcast
 Stay connected with The Real Estate Guys™ on Facebook!
The Real Estate Guys™ radio show and podcast provides real estate investing news, education, training and resources to helps real estate investors succeed. Visit us on Facebook!
Recent reports from the U.S. Census Bureau declared that the U.S. middle class is getting squeezed.  Shocker.  Thank you, Captain Obvious. We were hoping the disappearing middle referred to our beer bellies, but no such luck. 😉
Of course, our good friend Robert Kiyosaki has been saying for years that the rich will get richer, the poor will get poorer and the middle class will get squeezed.  So if you've been paying attention, the report from the Census Bureau isn't a surprise.
The big question is:  what are you going to do about it?
If you're in the middle class and you're feeling the squeeze, it may be time to make the leap from employee to entrepreneur.  Yes, it's hard work.  But so is being poor.  If you're reading a blog like this, you're probably already committed to being successful, so we won't waste time preaching to the choir.
So let's talk about what a disappearing U.S. middle class means to you as a real estate investor.
In the Clues in the News segments of our Mentoring Club meetings, one of the things we watch for is what "the big dogs" are doing when faced with market shifts. And it isn't just real estate investors we watch.  It can be fund managers or corporations.  We can learn from anyone who's watching the economy and managing cash, cash flow, debt and equity.
We saw an article in the Wall Street Journal, As Middle Class Shrinks, P&G Marketing Aims High and Low, that talked about how big corporations are shifting to an "hourglass" marketing strategy.  (When it comes to hourglasses and figures, we understand getting excited…but marketing?  We must be getting old.)
You can read the article yourself, but the point here is that big corporations are making major adjustments to their businesses to adapt to a disappearing U.S. middle class.  Similarly, is there anything a real estate investor should be doing to adjust to the new American reality?
Here are some things to consider:
People will move to where there are jobs.  Duh.  The million dollar question is where in America are their jobs?  If you've been watching the Presidential debates, you've been hearing about all the jobs in Texas.  Dumb luck or great leadership, it's no surprise that more people and businesses are moving to Texas than moving out.
People and businesses will move to where it's cheaper.  State income taxes take a big bite out of most budgets, so look for good investment areas in a no tax (there's only seven) or low tax state.  Two of our favorites right now are Tennessee and Texas.  Businesses also look for low cost land, a big labor pool (population), and nearby educational institutions.
People will move down before they move away.  They have families and friends and don't want to leave them.  As the affluent fall down the food chain,  prices will likely soften in the affluent areas, while demand will increase for lower priced properties near those affluent areas.  Watch what's happening in whatever markets you're investing in.  Talk to property managers, real estate agents, local resident (it's amazing what you can learn in a coffee shop!) and the Chamber of Commerce.  Which sub-markets are people and businesses moving away from and to?  As in all investing, the trend is your friend.
Pick markets carefully with "geographically linked" economies.  That is, industries that must be located in the region and can't be easily moved, if at all.  It's also important that those industries be permanent (you don't want to buy all the houses next to video cassette manufacturing plant).
Two great examples of permanent and geographically linked industries are commodities (like oil, gas, lumber, etc.) and distribution.  It might be easy to move a widget manufacturing plant to China or Mexico, but you can't move mining or farming offshore.  Those jobs have to stay in the area – and those commodities are always in demand.
Similarly, moving boxes from point A to point B is a logistical operation.  Even if the U.S. is poor, there will still be 300+ million people who need food, clothes, household products, etc.  All that stuff might be made in China or Mexico, but it's moving through the U.S., so those distribution jobs are linked to the real estate.  And it's not just location, but huge and expensive infrastructure like airports, roads and railways.  Two cities that come to mind are Dallas and Memphis.
Now if the U.S. shakes off the doldrums and comes roaring back to economic life, any market that's sound in a tough economy will only be more sound in a great economy.  Either way, you win. 🙂
The presidential campaign rhetoric is kicking into high gear.  Texas Governor Rick Perry says he's a job creation whiz.  His detractors say it's just dumb luck because he happens to govern a state with oil and gas under the ground.  But no one is denying there are more jobs happening in Texas than any other state.
Meanwhile, no one is talking about Jack Dalrymple.
Who???
Jack Dalrymple. He's the governor of the state with the lowest unemployment rate in the USA.  And he's the Governor of North Dakota.
North Dakota? Really??  Do you even know where North Dakota is? (Hint: It's just above South Dakota, if that helps.)
According to a recent article by the Associated Press, "Booming oil, agriculture and manufacturing industries have helped the state keep the lowest unemployment rate since November 2008."
Wow.  Oil, agriculture and manufacturing is the magic formula.  Who knew?
So what's the lesson for real estate investors?
Well, if you believe like we do, that the best tenants are those with jobs, then paying attention to what, where and why job are happening is obviously important.
In this case, North Dakota's experience is affirming what we've already come to realize:  markets with industries that are strongly linked to the geography are less likely to move off shore.  Oil and agriculture fit that bill.
So when you're researching prospective markets to buy rental property, pay close attention to which businesses are "primary" (pulling money in from outside the area) and how "linked" they are to the geography.  And of course, those businesses need to provide the kind of jobs that renters need.  Match your property choices and price points to what the employees of the local businesses can best afford.
If that all sounds like common sense, that's because it is.  But as the legendary football coach Vince Lombardi always reminded his championship teams, winning is matter of mastering the fundamentals.
Here we are the end of the first decade of the new millennium.  For old geezers like us who remember when George Orwell's 1984 and Stanley Kubrick's 2001: A Space Odyssey were speculations into the future, just saying "2010" is weird.  And if you're not in the geezer group, you might not even recognize the title of this blog as the opening verse of an old 60's rock song.  What does that have to do with real estate?  Nothing really.  The point of this blog is that as we enter this new decade, more and more positive signs keep popping up.  We're here to help make sure you don't miss them.
A December 19th Wall Street Journal headline says, Down Payment Standards Eased.  Well, that certainly caught our attention.  The gist of the article is simple:  Mortgage lenders and mortgage insurance companies are beginning to loosen their lending standards.  This, the Journal says, is a sign of increased confidence in housing.
You can read the article yourself, so we won't repeat it here.  But we do want to point out a couple of ideas we think are worthy of consideration.
First, the looser standards are being applied on a market by market basis.  This acknowledges the obvious truth that real estate values are local.  This fact creates both opportunity and challenges for an out of area investor.   How do you know which markets are recovering and which ones are still declining?  While knowing what to research to figure this out is one thing, actually having the time and resources to do it is another.  How convenient when huge companies have already done some of this work for you!  So, it seems to us that any market where the looser standards have been applied might be of better-than-average interest.
Also, the article talked about the toughening of lending standards by Fannie Mae, who they say just raised its minimum credit score from 580 to 620.  That alone just took lots of people out of the running to buy a home.  While that might seem negative toward new buyers driving up values, it also means more people will need to rent.  As a property manager, if you've been running credit reports on prospective tenants, there might be an opportunity to pick up new customers in the 580 to 620 range.  Of course, you take more risk when you lower your standards, but unlike these automated underwriting engines that just lop people off the list at a specific point, you can be a little more personal.  There are a lot of people in this economy whose once pristine credit is tarnished because of unemployment or strategic mortgage default.  This doesn't mean they will be poor credit risks when renting a place to live from you.
The landscape continues to change.  With every shift, problems and opportunities are created.  The signs are all around you, so keep your eyes open.  Think about what you are seeing.  Form hypotheses and develop action plans to take advantage of the shifts.  When we're at the end of the next decade looking at 2020, where will you be?  The actions you take in this next year will be the foundation for the answer to that question.
Want More?  Sign Up for The Real Estate Guys Free Newsletter!
Did you know that Backstage Pass Members get audio blogs? Save your tired eyes and make your ears do the work!  Become a Backstage Pass Member today!